-Lurid Crime Tales-
Portland Police shoot and kill armed carjacker
[NGO.LOCALS] Shocking video captures the moment Portland

...a formerly lovely city in Oregon, governed by an unholy alliance of communists, anarchists, and incompetents. In 2017 the city was named as the fifth most business-friendly in the nation. It took only three years for the city to degenerate to the point where it became a national embarrassment, with antifa and Black Lives Matter bullying taxpayers and occasionally shooting one as an example to the others...
Police officers shoot and kill an armed suspect who had shot a woman during a carjacking in Portland, Ore. on 6 Dec., 2021. As the suspect attempts to flee on the highway, the police shoot through the car window, striking him. Officer John Huges has been placed on administrative leave pending the investigation into his use of force. On social media, antifa and far-left accounts are furious the

police potted

the man.

Public safety is at an all-time low in Portland after the city defunded police last year and abolished the unit that deals with gun violence. (All this was done by the city council in the name of racial justice.) This year, the city surpassed its all-time record for murders.
Posted by: Fred || 12/09/2021 00:00 || Comments || Link || E-Mail|| [152 views] Top|| File under: Antifa/BLM
-Signs, Portents, and the Weather-
Migrants rush Yuma border crossing as 'Remain in Mexico' policy reinstated
[JustTheNews]

Yuma

County Sheriff Leon Wilmot's office is reporting around 4,000 migrants waiting to be processed.

The Yuma County Sheriff's office is distributing video of crowds of immigrants that approached the U.S. border wall over the weekend, with some migrants saying they aimed to enter before President Joe Biden reinstates a Trump-era immigration crackdown.

U.S. Customs and Border Patrol (CBP) began reimplementing a version of former President Donald Trump's Migrant Protection Protocol (MPP), commonly referred to as "

Remain in Mexico

," earlier in December in Texas. The administration reached an agreement with the Mexican government to expand the program so the only other port of entry would be in San Diego, starting Dec. 6.

First announced by the Trump administration in December 2018, MPP requires migrants seeking asylum to remain in Mexico while they wait for an immigration hearing. CBP suspended the policy under Biden but later was ordered by a judge in Texas to reimplement it. The administration is appealing the ruling. Around 71,000 immigrants were turned away because of MPP, according to immigration activists. Under Biden's version of MPP, border agents will offer a COVID-19 vaccination before turning migrants away to wait for a hearing.

Yuma County Sheriff Leon Wilmot's office is reporting around 4,000 migrants waiting to be processed, according to reporters on the border. In a video provided by the sheriff's office, one migrant told officers he and others were aware of the MPP change.

"A lot of people who were planning to come here but, because of this new law, they need to come here as soon as possible," the man said through the border wall gap.

A CBP spokesperson told The Center Square on Tuesday the department will "continue to treat all migrants with dignity and respect" but will keep turning migrants away under Title 42 authority.

"Unscrupulous smugglers continue to exploit vulnerable migrants. CBP's message is clear: Our borders are not open," the spokesperson said. "People should not make the dangerous journey. Yuma Sector and our partners across CBP are working expeditiously to screen and process those encountered. Local non-governmental organizations are providing basic needs for the migrants still waiting to be taken into custody along the border."

CBP agents in the

Del Rio sector

of Texas encountered 3,541 undocumented migrants over the weekend, according to a release.

Arizona Gov. Doug Ducey tweeted about the surge in migrants.

"Yuma is facing an escalating humanitarian and border crisis – and it's a direct result of the Biden administration's poor communication, lack of organization and complete disregard for border protection," he said Monday. "These individuals and families are crossing the border in droves because the Biden administration is not taking any real action.

"They announce ending the 'Remain in Mexico' policy, without actually ending it. Creating incentives for people to migrate before it takes effect. It's the latest in a long line of incompetence, from the same administration that botched Afghanistan. Their inaction is overwhelming the talented law enforcement professionals who have worked under previous administrations to keep Arizona and our country safe."

Posted by: Skidmark || 12/09/2021 00:00 || Comments || Link || E-Mail|| [248 views] Top|| File under: Migrants/Illegal Immigrants
Africa Horn
Sudan cut off from $650 million of international funding after coup
[ENGLISH.ALARABIYA.NET] Sudan was unable to access $650 million in international funding in November when assistance was paused after a coup, the finance minister of the dissolved government said - a freeze that puts in doubt basic import payments and the fate of economic reforms.

The financing included $500 million in budget support from the World Bank and $150 million in special drawing rights from the International Monetary Fund, said Jibril Ibrahim, who was appointed to a civilian transitional government in February.

Foreign funding was seen as crucial in helping Sudan emerge from decades of isolation and supporting a transition towards democracy that began with the 2019 overthrow of Omar al-Bashir

...Former President-for-Life of Sudan He came to power in 1989 when he, as a brigadier in the Sudanese army, led a group of officers in a bloodless military coup that ousted the government of Prime Minister Sadiq al-Mahdi and eventually appointed himself head cheese. He fell out with his Islamic mentor, Hasan al-Turabi, tried to impose shariah on the Christian and animist south, resulting in its secessesion, and attempted to Arabize Darfur by unleashing the barbaric Janjaweed on it. Sudan's potential prosperity has been pissed away in warfare that has left as many as 400,000 people dead and 2.5 million displaced. Hee was overthrown by popular consent in 2019. Omar has been indicted for genocide by the International Criminal Court but nothing is expected to come of it...
The Oct. 25 coup upended that transition. The US has put on hold $700 million in economic assistance since the coup and the World Bank, which had promised $2 billion in grants, has paused disbursements.

After mass protests, the military on Nov. 21 announced a deal to reinstate Prime Minister Abdalla Hamdok. He is tasked with forming a government of technocrats but faces political opposition to the deal.

"Sudan had tremendous international support. Now donors will be much more cautious," said one former official from the dissolved government.

The onus will now be on the military and the government to show they are not returning to the very Bashir-era model that was being restructured and reformed, the former official said.

The US Treasury declined to comment. The IMF, which approved a $2.5 billion, 39-month loan program in June that is subject to periodic review, said it continued to "closely monitor developments".

Before the coup the inflation rate, one of the highest in the world, had begun to fall, and the exchange rate had stabilized following a sharp devaluation in February.
Posted by: Fred || 12/09/2021 00:00 || Comments || Link || E-Mail|| [44 views] Top|| File under: Govt of Sudan
Africa Subsaharan
Gunmen Invade Imo Community, Kill Two, Destroy Properties
[PUBLISH.TWITTER]

Two men have been killed by

button men

who invaded Etekwuru community in the Ohaji/Egbema Local Government Area of

Imo State

around 4am on Wednesday.

The assailants also destroyed properties and left some villagers injured before leaving the area.

The reason for the assault was not ascertained as of the time of filing this report but it was learnt that the community was currently in a state of panic.

The traditional ruler of the community, Eze Kenneth Okereke, who confirmed the attack on Wednesday morning, called on security agents to come to the rescue of his subjects.

Some

button men

had on October 21 burnt the palace and official vehicle of the traditional of the community when they invaded his home in an attempt to kill him.

The attack on the palace of the traditional ruler came two days after some hoodlums and military men clashed in the community, leading to the killing of two soldiers and youths.

The monarch who wrote a letter to the state governor, Hope Uzodinma, requesting help, disclosed that he was in exile owing to the destruction of his palace.
Posted by: Fred || 12/09/2021 00:00 || Comments || Link || E-Mail|| [64 views] Top|| File under: Banditti
Front collapse in South Marib
Text by Russian military journalist Boris Rozhin.


[ColonelCassad] The Houthis took the eastern part of the mountainous region of

Jabal al-Balak

.

Having failed with frontal attacks, the Houthis changed the plate and bypassed it from the east, crushing a weak curtain of defenders and hitting the flank and rear of the defenders at heights, which led to a rapid collapse of the defenses and the rollback of demoralized forces to the northwest.

In addition to traditional drone and ballistic missile attacks, the Houthis presented the enemy with a surprise by using a Mi-24 helicopter in battle, which, frankly, no one expected. As they write, the helicopter successfully worked out several times on concentrations of infantry and strong points in the conditions of virtually no air defense, since the enemy was completely unprepared to meet the attack helicopter.

Thus, the Houthis took part of the last natural obstacle on the way to

Marib

. From the occupied heights, a view of the suburbs of the provincial capital is already opening up.

The Houthi command states that "The decisive hours are near for Marib" and notes the heavy losses of the invaders in the intense fighting. It also claims that some tribal leaders and mercenary leaders are already looking for ways to negotiate with the government in Sana'a.

Houthi propaganda encourages hesitants to rush to decide their fate, as the forces of occupation and collaborationists in Marib "are approaching their collapse."

The Hadi command, despite yet another failure to maintain a static front, declares that this is a temporary military failure and the Hadis will fight for Marib. Now there is a hasty transfer of two more brigades from the east to strengthen the southern bypass of the city's defense and prevent the Houthis from reaching the main supply route of the entire Marib group.

It is also worth noting that the Houthi air defense shot down another Scan Eagle UAV yesterday (it was the 7th in 2021), and today it downed another Chinese CH-4 drone. The Saudis carried out more than 80 air strikes in this direction in 2 days, but they only slowed down, but did not stop the Houthis.

And further.
The Saudis just reported that they were able to shoot down 2 ballistic missiles fired by the Houthis at Riyadh. The Patriot PAC-3 air defense missile system was in operation.

At the same time, the Houthis declare successful drone attacks on targets in southwestern Saudi Arabia, where they managed to overcome the air defense umbrella. In total, 25 kamikaze drones and several ballistic missiles were launched against targets in Saudi Arabia against targets in Riyadh, Taif, Jizan, Najran and Asir.

Six Samad-3 drones and several Zulfikar missiles were launched at Riyadh. Their targets were the building of the Ministry of Defense of Saudi Arabia, the airport named after King Khalid and a number of other targets. Since the Saudis reported only about two downed missiles, one must understand that everything else somehow passed through the air defense umbrella.

Another 6 UAVs "Samad-2" and "Samad-3" were aimed at the King Fahd airbase in Taif and Saudi Aramco facilities in Jeddah.
The rest of the missiles and drones were aimed at Saudi army and industrial infrastructure facilities in Asir, Jizan and Najran.

The Houthi Command urges Saudi Arabians to stay away from military and industrial sites, which are legitimate military targets and will continue to do so until Saudi Arabia stops bombing Yemen.
Posted by: badanov || 12/09/2021 00:00 || Comments || Link || E-Mail|| [86 views] Top|| File under: Houthis
Caribbean-Latin America
Cancun vacationers flee beach as six-man armed gang dressed as SOLDIERS pull up on three jet skis and open fire in vicious cartel battle over tourist drug trade
[Daily Mail, Where America Gets Its News]
Five attackers on jet skis began shooting at a beach in

Cancun

's hotel zone Tuesday, police said


Tourists were sent running for cover during the shooting, which saw gunmen reportedly firing about 20 shots near family-friendly four-star Oasis Palm resort


The gunmen arrived at beach wearing military uniforms and riding jet skis, which they abandoned a mile away after firing shots into the air


Attack comes a week after Mexico deployed 1,500 National Guardsman to protect resort area


Cancun and surrounding resort town have been plagued by violence unleashed by feuding drug gangs


US Department of State issued advisory, urging Americans to 'exercise extreme caution' when traveling to Quintana Roo state due to COVID-19 and crime
Posted by: Skidmark || 12/09/2021 00:00 || Comments || Link || E-Mail|| [196 views] Top|| File under: Narcos
Europe
French cops foil 'ISIS' Christmas knife rampage as they arrest two
[Daily Mail, Where America Gets Its News]
Two 23-year-old men were detained at separate addresses in the greater Paris


ISIS propaganda was seized from their homes in Meaux, Seine-et-Marneand Pecq, Yvelines, according to local media


Detectives said they planned to strike shopping malls and busy streets


They hoped to by shot dead by police so that they would be 'martyred'
Posted by: Skidmark || 12/09/2021 00:00 || Comments || Link || E-Mail|| [122 views] Top|| File under: Abu Sayyaf (ISIS)
Iraq
Iraqi, Peshmerga forces conduct anti-ISIS operation in Kifri
Happy hunting, guys! Play nice.

[Rudaw] Iraqi armed forces and the Kurdish Peshmerga on Wednesday launched a joint operation in the Kifri-Garmaser front to clear out remnants of the Islamic State

...formerly ISIS or ISIL, depending on your preference. Before that they were al-Qaeda in Iraq, as shaped by Abu Musab Zarqawi. They're really very devout, committing every atrocity they can find in the Koran and inventing a few more. They fling Allah around with every other sentence, but to hear western pols talk they're not really Moslems....
(ISIS) following a surge in the group's attacks in areas disputed between Erbil and Baghdad that have left over twenty soldiers dead and several others injured in recent weeks.

The forces began their large security operation to clear the area from ISIS sleeper cells in the Kifri-Garmaser front, a recent target by the

Death Eater

group and an area of common security between the Kurdish forces and the Iraqi army, the Peshmerga ministry said in a statement.

A force from the Iraqi counter-terrorism services and special forces from the regional guard also took part in the inspection, Iraq's top military spokesperson Yehia Rasool said in a tweet, noting that the international coalition aviation and air forces also supported the operation.

"This operation comes within the framework of coordination and joint action, which is supervised by the Joint Operations Command to purify the areas of joint security concern from the presence of terrorist ISIS groups," he added.

The operation follows a series of deadly ISIS attacks on the Iraqi army and the Peshmerga that led to a high-level security meeting between military leaders from Iraq and the Region, and an agreement to ramp up cooperation in the disputed territories. Twenty-two Kurdish soldiers have been killed since November 27.
Posted by: trailing wife || 12/09/2021 02:39 || Comments || Link || E-Mail|| [41 views] Top|| File under: Govt of Iraq
Iraq takes back 100 IS fighters from Syria Kurdish forces
[Al Ahram] "This morning we collected 100 terrorists" held by the Syrian Democratic Forces (SDF), an alliance of Kurdish and Arab fighters in Syria, General Abdul Amir al-Shammari told AFP.

The jihadists "have been handed over to the intelligence services for questioning," said Shammari, deputy commander of Joint Operations which coordinates between Iraqi security forces and the international anti-jihadist coalition.

The SDF alliance has led the anti-IS fight with the support of a coalition led by Washington.

It previously handed over about 100 Iraqi IS fighters to Baghdad in February and again in September, according to Iraqi security sources.

The Syrian Kurdish administration, which controls large swathes of northeast Syria, has at times been reluctant to communicate on issues related to IS fighters or their families held by Kurdish forces in prisons or camps in Syria.

In 2019, the SDF had handed over about 900 Iraqis to Baghdad, most of them captured while trying to flee the last remaining IS strongholds in Syria, according to Iraqi judicial sources.

Some 1,600 Iraqis suspected of having fought for IS are still being held by the SDF, according to a UN report.

Posted by: Fred || 12/09/2021 00:00 || Comments || Link || E-Mail|| [46 views] Top|| File under: Islamic State
Southeast Asia
Indonesian Court Condemns Militant Bomb-maker to Life in Prison
[BenarNews] An Indonesian court sentenced a bomb-maker for the Jemaah Islamiyah

holy warrior

group to life in prison on Wednesday for his involvement in a series of deadly bombings in Central Sulawesi province in the mid-2000s.



JI still has other members who are skilled in bomb-making, thanks to their participating in military training in places such as Afghanistan, the southern Philippines and Syria.

The 42-year-old defendant,

Taufiq Bulaga

(also known as

Upik Lawanga

), one of the top leaders of JI, a regional

holy warrior

network affiliated with al-Qaeda, was arrested late last year after being on the run for 14 years. Indonesian authorities have blamed JI for carrying out the 2002 Bali bombings — the country's deadliest terrorist attack to date — as well as attacks on hotels in Jakarta in the 2000s, among other atrocities.

Judges at the East Jakarta District Court found Taufiq guilty of assembling bombs used in three terrorist attacks that left 29 people dead in Poso regency, which was the scene of

Moslem

-Christian violence at the turn of the century.
Continued on Page 49
Posted by: trailing wife || 12/09/2021 01:55 || Comments || Link || E-Mail|| [62 views] Top|| File under: al-Qaeda
Who's in the News
30
[untagged]
4
Banditti
3
Tin Hat Dictators, Presidents for Life, & Kleptocrats
3
Taliban/IEA
2
Houthis
2
Migrants/Illegal Immigrants
2
Mob Rule
2
Moslem Colonists
1
Govt of Sudan
1
Hezbollah
1
Islamic State
1
Narcos
1
Sublime Porte
1
Abu Sayyaf (ISIS)
1
al-Qaeda
1
Antifa/BLM
1
Govt of Iran
1
Govt of Iraq
1
Govt of Saudi Arabia
Bookmark
E-Mail Me
The Classics
The O Club
Rantburg Store
The Bloids
The Never-ending Story
Thugburg
Gulf War I
The Way We Were
Bio
Merry-Go-Blog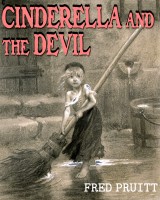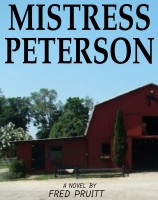 On Sale now!


A multi-volume chronology and reference guide set detailing three years of the Mexican Drug War between 2010 and 2012.

Rantburg.com and borderlandbeat.com correspondent and author Chris Covert presents his first non-fiction work detailing the drug and gang related violence in Mexico.

Chris gives us Mexican press dispatches of drug and gang war violence over three years, presented in a multi volume set intended to chronicle the death, violence and mayhem which has dominated Mexico for six years.
Click here for more information


Meet the Mods
In no particular order...


Steve White
Seafarious
Pappy
lotp
Scooter McGruder
john frum
tu3031
badanov
sherry
ryuge
GolfBravoUSMC
Bright Pebbles
trailing wife
Gloria
Fred
Besoeker
Glenmore
Frank G
3dc
Skidmark
Alaska Paul



Better than the average link...



Rantburg was assembled from recycled algorithms in the United States of America. No trees were destroyed in the production of this weblog. We did hurt some, though. Sorry.
35.153.100.128

Help keep the Burg running! Paypal: