Africa Horn
Govt. forces carry out massive crackdown in Mogadishu
(Sh.M.Network)--Somali security forces carried out on Tuesday a house to house search in Mogadishu, arresting dozens of suspected Al-Shabaab


... the personification of Somali state failure...


Islamic fascisti together with their weapons, police said.

The operations occurred in Yaqshid district early on Tuesday morning as pacification operations continue in the Horn of Africa nation after the capture of the city last year in 2011 from Al shabab

bad turban

s.

Mogadishu, Somali capital has seen series of massive arrests since last September when Somali MPs elected Hassan Sheikh Mohamud as a president for a federal republic government, for the first time in Somali history for more than 42 years.

The

bad turban

group has also come under pressure from Uganda, Burundi and Sierra Leone soldiers who recently pushed out them out of the outskirts of Somali capital Mogadishu and other key regions they used to control two years ago.
Posted by: Fred || 11/07/2012 00:00 || Comments || Link || [336063 views] Top|| File under: al-Shabaab
Egypt Sinai Shooting Attack Wounds Policeman
[An Nahar] An Egyptian policeman was shot and critically

maimed

in Sinai on Tuesday when

gunnies

opened fire on a police patrol, days after three

coppers

were killed in an ambush in the restive peninsula.

The officer was shot in the neck in the northern city of El-Arish, the site of the deadly attack on Saturday.

The interior minister sacked Sinai's security chief on Sunday after policeman protested following the killings of their colleagues.

Security in the desert and mountainous region collapsed after an uprising ousted president Hosni Mubarak


...The former President-for-Life of Egypt, dumped by popular demand in early 2011...


in February 2011.

Since then, several

krazed killer

attacks in the Sinai, which borders Israel and the

Gazoo

Strip, have targeted police and soldiers, including a brazen August 5 ambush on an army outpost that killed 16 soldiers.

The military launched a wide-ranging campaign after that attack to flush out

krazed killer

s, but drive-by shootings have continued.

Posted by: Fred || 11/07/2012 00:00 || Comments || Link || [336064 views] Top|| File under: Arab Spring
Bomb blast wounds two in Kenyan capital
[Shabelle]
At least two people have been

maimed

in the Kenyan capital when a bomb was set off in the Eastleigh neighbourhood of Nairobi, the latest in a string of attacks, police say.

"Two people have sustained injuries and rushed to hospital ... it was a very powerful

kaboom

," said Wilfred Mbithi, head of police operations in the city, on Tuesday.

Bomb experts scoured the scene after the blast, which was set off on a bridge as people travelled on busy streets to work on Tuesday morning, and is suspected to have been an improvised

bomb

, Mbithi said.

"I just heard a loud blast and as I ran, people shouted at me saying I was bleeding," said one victim who only identified himself as John, before he was taken to hospital.

Kenya

Red Thingy

said three people were

maimed

in the blast, some with minor injuries.

No group immediately

grabbed credit

for the attack, which took place in a neighbourhood that is home to many Somalis, as well as ethnic Somali Kenyans.

Suspected Kenyan supporters of Somalia's al-Qaeda-linked Shabaab

cut-throats

have carried out a string of attacks in opposition to Nairobi sending troops into Somalia last year to fight the

cut-thoat

s.

Mbithi said investigations were being carried out to see if the blast was linked to the Shabaab.

The blast comes a day after attackers hurled a grenade into a church in the northeastern town of Garissa, close to the Somali border, killing one policeman and wounding 14 people.
Posted by: Fred || 11/07/2012 00:00 || Comments || Link || [336065 views] Top|| File under: al-Shabaab
Arabia
Bahrain arrests bombing suspects, blames Hezbollah
[Ynet] Persian Gulf state says cooled for a few years
Youse'll never take me alive coppers!... [BANG!]... Ow!... I quit!
four suspects in Manama bombing that killed two; says Shiite militia's fingerprints evident

Public Security Chief Major-General Tariq Al Hassan said in a statement published by the official Bahrain News Agency (BNA) the suspects were jugged
Keep yer hands where we can see 'em, if yez please!
after prosecutors issued arrest warrants and police were hunting for other killers.

The five home-made bombs on Monday bore the hallmarks of Hezbollah, the Shiite group allied with Iran, authorities said.

"Their terrorist practices prove that they have been trained outside the kingdom," BNA said. "The hallmarks of Hezbollah are crystal clear."

The Sunni

Mohammedan

-dominated, US-aligned Bahrain government has been struggling since early last year to suppress pro-democracy unrest led mainly by the Gulf Arab kingdom's majority Shiite

Mohammedan

s.

BNA quoted Information Minister Samira Ibrahim bin Rajab as saying the bombings were staged by terrorist groups trained outside Bahrain and based in countries including

Leb

.

She said the groups were operating under principles set by Iranian Supreme Leader Ayatollah Ali Khamenei and that 19 pro-Iran satellite media channels were inciting their supporters in Bahrain to subvert the government.

The blasts in the capital Manama on Monday killed two street cleaners and

maimed

another, according to state media.

Some opposition activists have suggested the attacks, which came a few days after the government banned opposition gatherings with the stated goal of ensuring public safety, could have been the work of forces trying to justify the clampdown.

The government has repeatedly accused Shiite Iran of fomenting the turmoil, a charge the Islamic Theocratic Republic denies. Hezbollah denies involvement in the Bahrain protests, but has criticized the government's handling of them.

Bahraini police said they have been the target of numerous attacks with homemade bombs since April, including one that killed a policeman last month.
Posted by: trailing wife || 11/07/2012 00:00 || Comments || Link || [336064 views] Top|| File under:
Fighters of PRC enclose tribal leader of Abyan
[Yemen Post] Fighters of the Popular Resistance Committees have been enclosing Tariq al-Fadhali inside his house in Zinjbar of Abyan governorates since Monday, local sources affirmed.

The sources said Al-Fadhali, a son of a former sultan of Abyan, escorted by hundreds of armed men returned on Monday to Zinjibar, pointing out that his escorts carried different kinds of weapons.

Security officials told Almasdar Online that the security authorities in Abyan called al-Fadhali to surrender himself to the authorities after one day of a strict blockade imposed against his residency.

Local sources said that the security committee of Abyan presided over by the governor Jamal Al-Aqel met on Tuesday and called al-Fadhali to surrender himself to avoid any bloodshed. The sources said that al-Fadhali is wanted by justice authorities after the Attorney General ordered in September to arrest him after due to his incitement against the Yemeni Social Party and its leaders. The committee denounced the" collusion" of some military commanders who allowed al-Fadhali to return to Zinjbar and held them responsible to any consequences, the sources added. PRC alleges that al-Fadhali supported Ansar Al-Sharia, an al-Qaeda-linked group, that captured some districts of Abyan last year before the military backed by PRC cleansed its militants.

Al-Fadhali had left Zinjibar of Abya after clashes escalated between the army and al-Qaeda militants in last June.

The General Secretariat of the Yemeni Socialist Party has accused Tariq Al-Fadhali of plotting to kill its leaders and cadres, dubbing him as al-Qaeda terrorist and asking the authorities to swiftly arrest and prosecute him.


Posted by: Fred || 11/07/2012 00:00 || Comments || Link || [336062 views] Top|| File under: al-Qaeda in Arabia
Bangladesh
Jamaat men on the rampage
[Bangla Daily Star]
Activists of the Jamaat-e-Islami
...The Islamic Society, founded in 1941 in Lahore by Maulana Sayyid Abul Ala Maududi, aka The Great Apostosizer. The Jamaat opposed the independence of Bangladesh but has operated an independent branch there since 1975. It maintains close ties with international Mohammedan groups such as the Moslem Brotherhood. the Taliban, and al-Qaeda. The Jamaat's objectives are the establishment of a pure Islamic state, governed by Sharia law. It is distinguished by its xenophobia, and its opposition to Westernization, capitalism, socialism, secularism, and liberalist social mores...
and Islami Chhatra Shibir


... the student wing of the Jamaat-e-Islami Bangladesh...


fiercely clashed with police in Dhaka and elsewhere in the country for a second consecutive day yesterday.

In several districts outside the capital, the Jamaat-Shibir men attacked the law enforcers with sticks, brickbats and handmade cocktails. At least 86

coppers

and two journalists

were maimed

in their attacks across the country.

The unruly Islamist party men also looted a shotgun from a policeman in Noakhali and a rifle from another policeman in Rajshahi, police said.

The

festivities

began as the law enforcers tried to intercept the processions the Jamaat-Shibir men brought out demanding the immediate release of their leaders, including the nine tossed in the calaboose
Keep yer hands where we can see 'em, if yez please!
on war crimes charges.

Besides Dhaka, Rajshahi and Noakhali,

festivities

also took place in Chittagong, Sylhet, Bogra, Pabna, Sirajganj, however, avoided direct replies to those.

In reply to a question, he said, "The aim of the visit [of Khaleda] was to raise before the Indian leaders different bilateral issues unresolved for years." And it had nothing to do with BNP's going to power, he added.

At one stage, Tariqul asked in a loud voice, "Don't you [media] want that BNP builds good relations with India? Will Awami League alone maintain good relations with them?" It is not the exclusive right of any party to have friendly ties with a country, he said.

"Our relationship with India will be on the basis of equality, dignity and

illusory sovereignty

," the BNP leader told a questioner.

He also said no discussion on Bangladesh's politics and election was held during
Khaleda Zia
Three-term PM of Bangla, widow of deceased dictator Ziaur Rahman, head of the Bangla Nationalist Party, an apparent magnet for corruption ...
's visit since those are "our internal affairs".

Tariqul mentioned that during her (BNP chief's) talks with Indian Prime Minister Manmohan Singh in New Delhi, she assured that her party would not allow any separatist outfit of India to use Bangladesh land.

"No discussion was held on giving transit to India. We rather discussed greater connectivity. "

He also said Khaleda Zia welcomed the idea of a consortium including India and China for establishing a deep-sea port in the Bay of Bengal.

Posted by: Fred || 11/07/2012 00:00 || Comments || Link || [336066 views] Top|| File under: Jamaat-e-Islami
India-Pakistan
Karachi Unrest: Pillion-Riding Banned In Hyderabad
[Dawn] Prime Minster Raja Pervez Ashraf on Tuesday, by taking serious notice of deteriorating law and order situation in Bloody Karachi


...formerly the capital of Pakistain, now merely its most important port and financial center. It may be the largest city in the world, with a population of 18 million, most of whom hate each other and many of whom are armed and dangerous...


and Hyderabad, ordered immediate action against the culprits, DawnNews reported.

In the meantime, observing unrest and violence in the second largest city of Sindh for the fourth day in a row, Administrator Barkat Rizvi has imposed a ban on pillion-riding in Hyderabad.

The ban has been imposed under section 144, which immune journalists,

women and kiddies

of ages 12 or below.

The prime minister has ordered IG Sindh police and DG rangers to take immediate steps for restoring peace in both the cities. He also ordered strict actions against the culprits on urgent basis.

Meanwhile,


...back at the bake sale, Umberto's Mom's cannoli were a big hit...


at least ten people, including religious leader Agha Aftab Haider Jaffery, were

rubbed out

in the metropolis on Tuesday.

Moreover, there was a report of a suspicious package near near Jinnah's mausoleum at

Bloody Karachi

's M A Jinnah road. A bomb disposal squad (BDS) reached the site and defused the explosive which weighed five kilograms.

Posted by: Fred || 11/07/2012 00:00 || Comments || Link || [336064 views] Top|| File under: Govt of Pakistan
Attack On Yellow Cab Kills Three In Quetta
Three people were killed and two sustained injuries on Tuesday when unidentified

gunnies

attacked a yellow cab at Quetta's Spiny Road, DawnNews reported.

According to police sources, the unidentified

cycle of violence

riders

shot up

the cab, which was carrying five people to a town in Hazara district, injuring all passengers.

Three of five injured

shuffled off the mortal coil

while being taken to the Bolan Medical Complex.

The attackers escaped the site immediately after the incident, said a police official.

A heavy contingent of police and Frontier Constabulary (FC) cordoned off the area and initiated an investigation.

The incident forced many shop owners to shut their shops and small business in the area. Many enraged residents also came out on roads to protest against the attack and shouted slogans against the government. They set blaze tyres in front of the hospital as well.

The police have declared that the attack was an incident of

assassination

.

The victims are yet to be identified but Balochistan


...the Pak province bordering Kandahar and Uruzgun provinces in Afghanistan and Sistan Baluchistan in Iran. Its native Baloch propulation is being displaced by Pashtuns and Punjabis and they aren't happy about it...


is rife with sectarian violence, where several people, particularly Shia Hazaras have been targeted in the recent past.
Posted by: Fred || 11/07/2012 00:00 || Comments || Link || [336064 views] Top|| File under: Lashkar e-Jhangvi
Five, Including Shia Leader, Killed In Karachi
[Dawn]
KARACHI: At least five people, including religious leader Agha Aftab Haider Jaffery, were

rubbed out

in the city on Tuesday, DawnNews reported.

Unidentified

gunnies

killed two men at the New M A Jinnah road near the parking plaza in Saddar.

The dear departed

were identified as Agha Aftab Haider Jaffery and Shahid Ali.

People protested against the killings at the M A Jinnah road disrupting traffic.

The Shia Ulema Council Pakistain and Jafaria Alliance Pakistain condemned today's acts of violence targetting the Shia community while the Majlis-e-Wahdatul-

Moslem

een announced three days of mourning.

Earlier today,

faceless myrmidons

threw three dead bodies in the city's Karimabad area. The suspects managed to escape. Police sources claimed the bodies bore torture marks.

Moreover, there was a report of a suspicious package near near Jinnah's mausoleum at Bloody Karachi


...formerly the capital of Pakistain, now merely its most important port and financial center. It may be the largest city in the world, with a population of 18 million, most of whom hate each other and many of whom are armed and dangerous...


's M A Jinnah road. A bomb disposal squad (BDS) reached the site and defused the explosive which weighed five kilograms.

Earlier yesterday, Rangers, after conducting an operation in the city's Gulistan-e-Johar area cooled for a few years
Please don't kill me!
two men who were suspected of being associated with a banned party.

Posted by: Fred || 11/07/2012 00:00 || Comments || Link || [336065 views] Top|| File under:
Four Killed In North Waziristan Attacks
[Dawn] Four persons were killed and two others injured when assailants attacked two vehicles in different areas of North
Wazoo Agency.

The political administration imposed curfew in major towns of the tribal region and launched search operation after the incidents.

Sources said that three members of Wazir tribe were killed when their vehicle was attacked by

person or persons unknown

near Epi area of Mir Ali tehsil. They said that members of Wazir tribe were going to their homes from Mir Ali Bazaar. All the three

rustics

were killed on the spot, they added.

Sources said that the assailants managed to escape. The authorities imposed curfew in Mir Ali and launched a search operation.

In the second incident, a driver of Frontier Works Organisation was killed and two of his colleagues

were maimed

when their vehicle was attacked by assailants on Miranshah
... headquarters of al-Qaeda in Pakistain and likely location of Ayman al-Zawahiri. The Haqqani network has established a ministate in centered on the town with courts, tax offices and lots of madrassas...
-Mir Ali Road.

The dear departed

was identified as Akram Khan.

The political administration ordered imposition of curfew on Bannu-Miranshah Road. All educational institutions, government offices and shops at Miranshah Bazaar were closed after the incident. In
Mohmand Agency


... Named for the Mohmand clan of the Sarban Pahstuns, a truculent, quarrelsome lot. In Pakistain, the Mohmands infest their eponymous Agency, metastasizing as far as the plains of Peshawar, Charsadda, and Mardan. Mohmands are also scattered throughout Pakistan in urban areas including Karachi, Lahore, and Quetta. In Afghanistan they are mainly found in Nangarhar and Kunar...


, two security personnel sustained injuries when a

jacket wallah

went kaboom!"

in front of the office of assistant political agent in Yakaghund on Monday.

Officials said that the bomber wanted to target APA office but he failed to reach his target owing to strict security arrangements.

The bomber

went kaboom!"

when he sensed that Khasadar personnel could arrest him, they added.

They said that subedar Javed and sepoy Rehman

were maimed

in the blast. The injured were shifted to Beautiful Downtown Peshawar


...capital of Khyber Pakhtunkhwa (formerly known as the North-West Frontier Province), administrative and economic hub for the Federally Administered Tribal Areas of Pakistan. Peshawar is situated near the eastern end of the Khyber Pass, convenient to the Pak-Afghan border. Peshawar has evolved into one of Pakistan's most ethnically and linguistically diverse cities, which means lots of gunfire.




at death's door

.

APA Fahad Wazir told journalists that the bomber was about 25-year-old and seemed a non-local. He said that about five kilograms of explosives were used in the blast.

Officials said that they received information that a suicide bomber had entered the area and APA office was his apparent target.

Strict security measures were taken and the attempt to target APA office was foiled, they added.

Security forces cordoned off bazaars in Yakaghund, Main Mandi and Ghalanai and launched a search operation. However,


a clean conscience makes a soft pillow...


no arrest was made. The main Peshawar-Bajaur Road remained closed to traffic for more than four hours. It is pertinent to mention here that 110 persons were killed and over 120 injured in a

suicide kaboom

on the same office on July 9, 2010.

Posted by: Fred || 11/07/2012 00:00 || Comments || Link || [336067 views] Top|| File under: al-Qaeda in Pakistan
Iraq
Car Bomb Kills at Least 25 at Iraq Army Base
[An Nahar] A

car boom

went kaboom! Tuesday at the entrance to an Iraqi army base as potential new recruits were massed at the gate, killing at least 25 people, security and medical officials said.

The blast, which also left at least 30 people

maimed

, is likely to raise fresh concerns over the capabilities of Iraq's security forces 11 months after the departure of American troops.

Tuesday's bombing struck at around midday (09:00 GMT) in the town of Taji, 25 kilometers north of Storied Baghdad


...located along the Tigris River, founded in the 8th century, home of the Abbasid Caliphate...


An interior ministry official put the toll at 26 dead and 30

maimed

, while a medic said 25 people had died and 40 were hurt. It was not immediately clear how many of the victims were soldiers or new recruits.

Differing tolls and breakdowns of casualty figures are common in the chaotic aftermath of violence in Iraq.

The blast struck as the base was holding a recruitment day to welcome potential new soldiers, events which have previously been targets of

faceless myrmidons

intent on carrying out mass-casualty attacks in Iraq.

On January 18, 2011, a

suicide kaboom

in the middle of a crowd of police recruits in Tikrit, north of Storied Baghdad, killed 50 people and

maimed

150, and on August 17, 2010, another

suicide kaboom

er killed 59 army recruits and

maimed

125 others.

Iraq's security forces are seen as capable of largely maintaining internal stability, despite regular deadly attacks nationwide, but are widely acknowledged to be unable to protect the country's borders, airspace or maritime territory.

No group immediately owned up to Tuesday's attack although al-Qaeda's front group in Iraq has claimed credit for previous attacks on recruitment centers.

The Sunni

bad turban

group views security forces and civil servants as supporters of Storied Baghdad's Shiite-led government.

Tuesday's bombing was the deadliest single attack to hit Iraq since July 23, when a series of coordinated blasts also in Taji killed 42 people on what was Iraq's deadliest day in two and a half years.

Posted by: Fred || 11/07/2012 00:00 || Comments || Link || [336065 views] Top|| File under: al-Qaeda in Iraq
Syria-Lebanon-Iran
Bombings, Clashes Kill 131 in Syria as Gunmen Assassinate Parliament Speaker's Brother
[An Nahar]
At least 131 people were killed as bombings,

festivities

and air strikes shook Syria on Tuesday, a rights watchdog said.

In the capital Damascus
...The City of Jasmin is the oldest continuously-inhabited city in the world. It has not always been inhabited by the same set of fascisti...
,

gunnies

shot and killed the brother of Syria's parliament speaker as he drove to work, the state-run news agency


...and if you can't believe the state-run news agency who can you believe?...


reported.

It was the latest in a wave of

liquidation

s targeting Syrian officials, army officers and other prominent supporters of
Hereditary President-for-Life Bashir Pencilneck al-Assad


Oppressor of the Syrians and the Lebs...


's regime.

Four of the president's top security aides were killed in a rebel bombing of state security headquarters in Damascus on July 18, including the defense minister and Assad's brother-in-law.

The SANA news agency said Mohammed Osama Laham, brother of Parliament Speaker Jihad Laham, was killed in the Damascus neighborhood of Midan.

In the latest in a wave of

kaboom

s, at least 10

non-combatants were killed

and 40

maimed

as three blasts hit the west Damascus suburb of Qudsaya on Tuesday, the Syrian Observatory for Human Rights said.

"At least 10

non-combatants were killed

and more than 40

maimed

, some

at death's door

, when three improvised

bomb

s detonated in the working-class district of Waroud in the suburb of Qudsaya," the

Britannia

-based watchdog said.

State news agency SANA also reported casualties from a bombing in the area, without giving an exact toll.

Meanwhile,


...back at the palazzo, Count Guido had escaped from his bonds and overwhelmed this guard using the bludgeon the faithful Filomena had smuggled to him in the loaf of bread...


rebels ambushed a military convoy in Idlib province, their stronghold in the northwest, killing at least 12 troops and wounding 20, the Observatory said.

"At least 12 regime troops were killed and at least 20

maimed

by improvised

bomb

s, gunfire and mortar rounds that targeted their trucks, bus and armored personnel carriers near the town of Mohambal," the watchdog said.

The ambush triggered heavy fighting


... as opposed to the more usual light or desultory fighting...


around the town, which was hit by three air strikes, the Observatory added.

The

festivities

came after a rebel

car boom

killed 50 pro-regime fighters at a military post in the central province of Hama on Monday.

A bomb went kaboom! before dawn in the city of Mudamiya near the capital, causing injuries and significant damage, the Observatory said.

A second rigged vehicle

exploded

Tuesday morning in the southern Damascus suburb of Sayyida Zeinab, causing damage but no casualties according to the Observatory, which relies on a countrywide network of activists and medics.

Also on Tuesday, the regime renewed air strikes across the country, dropping two bombs in the heart of Douma northeast of the capital, and hitting targets in the northern province of Aleppo


...For centuries, Aleppo was Greater Syria's largest city and the Ottoman Empire's third, after Constantinople and Cairo. Although relatively close to Damascus in distance, Aleppans regard Damascenes as country cousins...


and the eastern city of Deir Ezzor.

Seven civilians died in air strikes on the central town of Houla, the site of a massacre in which 108 people, the majority

women and kiddies

, were killed in May.

Warplanes also bombarded the northwestern Idlib town of Maaret al-Numan, seized by rebels nearly a month ago, while fighting broke out around the nearby military base at Wadi Daif and near the town of Jisr al-Shughour.

The embattled regime of Assad has increasingly relied on its air power to try and fight back rebel gains on the ground.

Fighting was also raging in northern commercial hub Aleppo, where two rebels were killed, while another two died in Homs city, the

Britannia

-based Observatory said.

Posted by: Fred || 11/07/2012 00:00 || Comments || Link || [336084 views] Top|| File under:
Terror Networks
Al-Qaeda boss Zawahiri urges support for Somalia rebels
[Daily Nation (Kenya)] Al-Qaeda leader Ayman al-
Zawahiri
... Formerly second in command of al-Qaeda, now the head cheese, occasionally described as the real brains of the outfit. Formerly the Mister Big of Egyptian Islamic Jihad. Bumped off Abdullah Azzam with a car boom in the course of one of their little disputes. Is thought to have composed bin Laden's fatwa entitled World Islamic Front Against Jews and Crusaders. Currently residing in the North Wazoo area. That is not a horn growing from the middle of his forehead, but a prayer bump, attesting to how devout he is...
has urged all

Mohammedan

s to support Somalia's Islamist Al-Shabaab



... the personification of Somali state failure...




myrmidon

s, the SIE monitoring website reported Tuesday.

The Shabaab, a group which has been battling the Western-backed government in Somalia and proclaims allegiance to Al-Qaeda, has in recent months suffered several major setbacks.

An offensive led by African Union


...a union consisting of 53 African states, most run by dictators of one flavor or another. The only all-African state not in the AU is Morocco. Established in 2002, the AU is the successor to the Organisation of African Unity (OAU), which was even less successful...


troops has stripped the Shabaab of most of their former bastions, including the southern port of Kismayu, a key asset Kenyan forces wrested back just over a month ago.

"This is a flagrant Crusader invasion of the

Mohammedan

countries and it makes jihad obligatory on every

Mohammedan

who is capable in Somalia and its surroundings and in the rest of the world until the invaders are expelled," the SITE Intelligence Group quoted Zawahiri as saying.

"Don't worry about the numbers of the Crusaders and their equipment, for these are spoils of war that are brought to you by the help of Allah," Zawahiri said.

"Therefore, make them taste the fire of jihad and its heat. Pursue them with guerrilla warfare, ambushes and martyrdom-seekers."

The website said the Shabaab had also posted several messages on the Internet vowing to intensify attacks in Mogadishu.

Since the Shabaab abandoned fixed positions in Mogadishu last year, under pressure from African Union troops, the war-ravaged seaside capital has been slowly coming back to life.

The Shabaab once controlled up to 80 percent of southern and central Somalia and the recent African offensive dashed their hopes of taking power.

Posted by: Fred || 11/07/2012 00:00 || Comments || Link || [336063 views] Top|| File under: al-Qaeda
Who's in the News
30
[untagged]
4
Arab Spring
3
Govt of Pakistan
3
Jamaat-e-Islami
2
Govt of Iran
2
Govt of Syria
2
al-Qaeda in Pakistan
2
al-Shabaab
1
Lashkar e-Jhangvi
1
al-Qaeda in Iraq
1
Ansar Dine
1
al-Qaeda
1
Lashkar-e-Islami
1
al-Qaeda in Arabia
Bookmark
E-Mail Me
The Classics
The O Club
Rantburg Store
The Bloids
The Never-ending Story
Thugburg
Gulf War I
The Way We Were
Bio
Merry-Go-Blog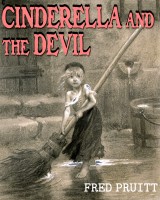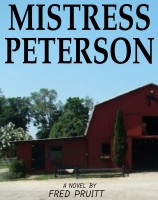 On Sale now!


A multi-volume chronology and reference guide set detailing three years of the Mexican Drug War between 2010 and 2012.

Rantburg.com and borderlandbeat.com correspondent and author Chris Covert presents his first non-fiction work detailing the drug and gang related violence in Mexico.

Chris gives us Mexican press dispatches of drug and gang war violence over three years, presented in a multi volume set intended to chronicle the death, violence and mayhem which has dominated Mexico for six years.
Click here for more information


Meet the Mods
In no particular order...


Steve White
Seafarious
tu3031
badanov
sherry
ryuge
GolfBravoUSMC
Bright Pebbles
trailing wife
Gloria
Fred
Besoeker
Glenmore
Frank G
3dc
Skidmark



Better than the average link...



Rantburg was assembled from recycled algorithms in the United States of America. No trees were destroyed in the production of this weblog. We did hurt some, though. Sorry.
44.197.101.251

Help keep the Burg running! Paypal: