-War on Police-
Man arrested in ambush of 2 Los Angeles County deputies
[APNEWS]

Caliphornia, an impregnable bastion of the Democratic Party,

Sherlocks

have arrested and charged a man in connection with the shooting of two Los Angeles County sheriff's deputies earlier this month as they sat in their squad car, authorities said Wednesday.

Attempted murder charges were filed against Deonte Lee Murray, 36, District Attorney Jackie Lacey told

news hound

s.

Murray was arrested two weeks ago in connection with a separate carjacking. He pleaded not guilty
Continued on Page 49
Posted by: Fred || 10/01/2020 00:00 || Comments || Link || E-Mail|| [6466 views] Top|| File under: Antifa/BLM
Afghanistan
Badakhshan District Police Chief Killed In Taliban Attack
[ToloNews] Abdul Zahir, police chief of Kohistan


...a backwoods district of Khyber Pakhtunkhwa distinguished by being even more rustic than is the norm among the local Pashtuns....


district in Badakhshan, was killed on Tuesday night in a Taliban

...the Pashtun equivalent of men...
attack in the district, police said Wednesday.

Sanaullah, Badakhshan police

front man

, said that the Taliban attacked the district and the clash went from 9:00 am till 12:00 am local time and during the clash a district police chief and two other

police potted

.

At least four Taliban were killed, and five were

maimed

, and the Taliban was eventually forced to retreat, said the police.

Three other

coppers

were also

maimed

in the clash, Sanaullah said.

The Taliban have not commented yet.
Posted by: trailing wife || 10/01/2020 00:00 || Comments || Link || E-Mail|| [6472 views] Top|| File under: Taliban
Taliban 'Mortar Shell' Claims 3 Including Children in Laghman
[KhaamaPress] Local officials in Laghman
...Afghan province with a population of about 445,600, which is multi-ethnic and mostly a rural society. During the invasions of Alexander the Great, the area was known as Lampaka, wich is apparently Olde Macedonian for Laghman.The city of Mihtarlam serves as the bucolic capital of the province. The population is half Pashtun, the remainder Tadjik and Pashai. It had a repution for great wealth until it was conquered in the tenth century by Abu Mansur Sabuktigin.
He conquered it and set fire to the places in its vicinity which were inhabited by infidels, and demolishing the idol-temples, he established Islam in them, He marched and captured other cities and killed the polluted wretches, destroying the idolatrous and gratifying the Musulmans. After wounding and killing beyond all measure, his hands and those of his friends became cold in counting the value of the plundered property.
After that it was mostly notable for the production of dirt, rocks, and holy men...
province say three

non-combatants were killed

and three others

were maimed

when a mortar shell hit a house in Alingar district of Laghman province.

Asadullah Dawlatzai, the

front man

for the Laghman governor, said that the incident took place last night in the Qoltak area of ​​Alingar district.

He claimed, the mortar was fired by the Taliban

...the Pashtun equivalent of men...
, killing three people, including a woman and two children.

Dawlatzai called the health condition of the injured satisfactory and said that they had been taken to hospital for treatment.

Meanwhile,
...back at the

shootout

, Butch cautiously raised his hat over the edge of the horse trough on the end of a stick......
on Monday, three people were killed in a Taliban rocket attack, that hit a residential house in Ghazni city.

The Taliban have not yet commented to the media on the incident.
Posted by: trailing wife || 10/01/2020 00:00 || Comments || Link || E-Mail|| [6461 views] Top|| File under: Taliban
"Twin" Blasts Claimed Civilian Lives: Ghor Province
[KhaamaPress] Sources in Ghor province say that two separate explosions killed three civilians, including a woman, in the province.

"Two men and a woman were killed when two

roadside kaboom

s went kaboom! in the district", said Mohammad Musa Kalim, the governor of Ghor district.

Kaleem said that the first explosion took place yesterday evening in the direction of the Dawlatyar Awlad Khairullah area of the district, in which a vehicle collided with an IED, killing the driver.

According to him, the second explosion occurred this morning when a man and a woman wanted to attend the funeral of the killed driver, who was close to them, but were hit by another

roadside kaboom

and were immediately killed.

The governor of Ghor said the

roadside kaboom

ings are the works of the Taliban

...mindless ferocity in a turban...
and that they could not confront the security forces, but are trying to target security forces and civilians by planting

roadside kaboom

s.

The Taliban have not yet commented on the incident.

Posted by: trailing wife || 10/01/2020 00:00 || Comments || Link || E-Mail|| [6461 views] Top|| File under: Taliban
Taliban Storm Baghlan District Police HQ, 1 Police Officer Killed
[ToloNews] Security sources said Wednesday that the Taliban

...Arabic for students...
attacked the center of Farang district of Baghlan province Tuesday night and after a short battle the Taliban were able to enter the police headquarters of the district.

According to sources, one policeman was killed and two others were

maimed

in the Taliban attack.

Sources say that the Taliban set fire to three police Ranger vehicles after entering the Farang district police headquarters and took away an armored tank and all the ammunition and equipment at the center.

A part of the district building caught fire as a result of a rocket hitting the Farang district building, sources confirmed.

Baghlan security officials have not yet commented on the incident.

Taliban have not commented yet.
Posted by: trailing wife || 10/01/2020 00:00 || Comments || Link || E-Mail|| [6460 views] Top|| File under: Taliban
1 Child Killed, 2 Injured In Ghor Blast While Playing
[KhaamaPress] A child was killed and two others

were maimed

in a

roadside kaboom

blast in Dolina district of Ghor Province.

Mohammad Tahir Afzali, the district governor of Dolina district in Ghor province, said the incident took place when children were playing on the side of the road when a Taliban

...the Pashtun equivalent of men...
mine went kaboom!.

He added that one child was killed and two others

were maimed

in the incident.

The Taliban have not yet commented on the incident.

Posted by: trailing wife || 10/01/2020 00:00 || Comments || Link || E-Mail|| [6463 views] Top|| File under: Taliban
Roadside bomb leaves at least 14 dead in Afghanistan
[DAILYTIMES.PK] At least 14 civilians, including

women and kiddies

, were killed on Tuesday by a

roadside kaboom

in central Afghanistan, officials said, as violence continues despite peace talks between the Taliban


...mindless ferocity in a turban...


and Afghan government.Seven women, five children and two men died when their vehicle detonated an

bomb

in Daikundi province, interior ministry

front man

Tareq Arian said in a statement.

Three children were also

maimed

, he added, blaming the Taliban for the blast.

Nasrullah Ghori — the

front man

for the governor of Daikundi — told AFP the victims were travelling to a shrine when their minibus struck the bomb.

No group has

grabbed credit

for the blast, but

roadside kaboom

s have been a weapon of choice for the Taliban.

"Deliberate attacks" targeting civilians killed or

maimed

more than 800 civilians in Afghanistan during the first half of 2020, according to a UN report released in July.

The violence comes as Taliban and Afghan government negotiators are meeting in Doha, where they are trying to find a way to end 19 years of war.

Despite calls for a ceasefire, the Taliban have refused to halt their violence, seeing it as key to leverage at the negotiating table.

The blast came as the head of the Afghan

grinding of the peace processor

, Abdullah Abdullah

...the former foreign minister of the Northern Alliance government, advisor to Masood, and candidate for president against both Karzai and Ghani. Dr. Abdullah was born in Kabul and is half Tadjik and half Pashtun. He also held the meaningless salaried sop position as CEO of Afghanistan, while Ghani was president...
, kicked off the second day of a three-day visit to Pakistain.




Posted by: Fred || 10/01/2020 00:00 || Comments || Link || E-Mail|| [6459 views] Top|| File under: Taliban
Africa Horn
Somali Special Forces Retake Town From Al-Shabab
[RADIOSHABELLE] The US-trained Somali special forces [Danab] have executed an operation in the Lower Shabelle region, south of the country on Wednesday, targeting key al-Shabaab

...... an Islamic infestation centering on Somalia attempting to metastasize into Kenya, Tanzania, Uganda, and similar places, all ofwhich have enough problems without them...
base.

According to the military sources, the troops have peacefully wrested control of Leego area, the scene of the deadly al-Shabaab attack on AMISOM outpost on 26 June 2015.

The takeover came after al-Shabaab pull out.

The Leego attack, one of the biggest against AU troops in Somalia left more than 70 Burundi soldiers dead while dozens

maimed

by armed al-Shabaab

gunnies

during the raid.

Somali army backed by AMISOM and AU stepped up operations in the region as part of the government plan to liberate all areas still under al-Shabaab control.


Posted by: Fred || 10/01/2020 00:00 || Comments || Link || E-Mail|| [6462 views] Top|| File under: al-Shabaab (AQ)
Caucasus/Russia/Central Asia
Azerbaijan MoD release more drone footage of strikes on Armenian equipment. Armenians in desperate need of SHORAD
[PUBLISH.TWITTER]

Azerbaijan praises 'very effective' Israeli drones in fighting with Armenia

[IsraelTimes] A top Azerbaijani official confirms his country has deployed Israeli-made military drones to combat areas in the contested Nagorno-Karabakh region, and praises Israel's Harop drone in particular as "very effective."

Israeli technology "helps Azerbaijan to provide security and safety to its nationals," Hikmet Hajiyev, a top foreign policy adviser to President Ilham Aliyev, tells the Israeli news site Walla.

"Armenia tries to over-exaggerate the issue" of Israeli military aid, he says, but adds, "If Armenia is scared of the drones that Azerbaijan is using, Armenia should stop its imposed occupation."

Asked if the drones Azerbaijan has deployed to the front are Israeli made, Hajiyev replies, "Some of them, yes."

He calls Israel Aerospace Industries' Harop drone "very effective," says they are used in a "kamikaze" capacity on the battlefield, and offers "a big 'chapeau' to the engineers who designed it."

Heavy fighting


... as opposed to the more usual name-calling or slapsy...


between Armenian and Azerbaijani forces over the separatist region of Nagorno-Karabakh continued for a fourth straight day today, in the biggest escalation of a decades-old conflict in years that has killed dozens and left scores of others

maimed

.
Posted by: Fred || 10/01/2020 00:00 || Comments || Link || E-Mail|| [6461 views] Top|| File under: Sublime Porte
Europe
German Biker Gang Stages Vigil to Protect Munich Synagogue During Yom Kippur Services, Neo-Nazis Haunt Jews Hatefully Across Scandinavia
[Algemeiner] Members of a German bikers club staged a vigil outside the main synagogue in Munich on Monday pledging to protect the city's Jewish community as it held services for Yom Kippur, the holiest day in the Jewish calendar.


Bless them for taking a stand.

About 70 people — including 20 leather and denim-clad bikers from the "Kuhle Wampe" club — gathered outside the synagogue on Jakobsplatz to mark the first anniversary of the attack by a neo-Nazi

...adherents of a philosophy that was seen even at the time as pure evil, which makes them either consciously and purely evil, or attention-seeking ratbags. Pick one, or both....
gunman on a synagogue in the city of Halle in which two people were murdered.

The club, which actively campaigns against racism and antisemitism, was first launched in the 1970s by bikers who opposed the nationalist and right-wing tendencies that dominated the scene at the time.

Oliver Westermann, a biker who initiated the vigil, told the assembled crowd, "We're here to protect the synagogue."

Other members of the club held up a white banner bearing the words "Together for Our Synagogue" in Hebrew.

Other speakers at the event included Charlotte Knobloch — the head of the Munich Jewish community — who recalled her enthusiasm when Westermann suggested the vigil a few weeks ago.

Praising the bikers' for their commitment, Knobloch said that "the name 'Yom Kippur' has sat heavily in our hearts since Halle."

More than 50 worshippers who attended the Halle synagogue on Yom Kippur in 2019 would have faced a certain massacre at the hands of the gunman, neo-Nazi Stephan Balliet, had the synagogue's security doors not prevented his entry.

Another speaker at the vigil, Susanne Breit-Kessler, chairwoman of the Bavarian Ethics Council, released two white balloons in memory of the two people murdered by Balliet after he fled the synagogue.

"We give antisemitism, racism and neo-fascism

...a political system developed in Italy, symbolized by the Roman fasces -- thin reeds, each flimsy in itself but unbreakable when bound into a bundle. Its distinguishing philosophical feature is the Corporate State. The word is nowadays thrown around by all sorts of people who have no idea what they're talking about...
a clear rejection," she declared, adding, "L'Chaim! To life in diversity."

Far-right activists stage anti-Semitic hate speech incidents in Scandinavia on Yom Kippur

[IsraelTimes] Several incidents involving anti-Semitic hate speech occurred in Scandinavia over the weekend in what the World Jewish Congress says is a coordinated campaign by neo-Nazi

...adherents of a philosophy that was seen even at the time as pure evil, which makes them either consciously and purely evil, or attention-seeking ratbags. Pick one, or both....
s on Yom Kippur.

Most of the incidents recorded on Sunday and Monday in Sweden, Denmark, Norway and Iceland involve the circulation of anti-Semitic pamphlets, sometimes in the form of small posters near Jewish community buildings. There was no violence in any of the incidents.

In Norrköping, a city located about 70 miles southwest of the Swedish capital of Stockholm, a handful of men from the Nordic

Resistance®

Movement stood outside the local synagogue on Yom Kippur with flags of their movement, the Jewish Central Council writes in a statement. The synagogue was empty at the time.

"The Jews circumcise their babies so rabbis can suck blood from the penises of newborns and according to the Talmud they may have sex with children from the age of 3," one of the posters seen at that demonstration said.

The World Jewish Congress in a statement saying the effort was "a string of coordinated actions on Yom Kippur targeting Jews" calls on the nations to follow Finland's example from earlier this year "and move swiftly to ban the Nordic

Resistance®

Movement and rid its violent mostly peaceful propaganda from our streets."
Posted by: trailing wife || 10/01/2020 03:10 || Comments || Link || E-Mail|| [6465 views] Top|| File under:
France arrests 29 in anti-terror Syria financing sting
[IsraelTimes] French police have arrested 29 people in a sting operation targeting a network of terror financing for jihadist bandidos bandidos

Death Eater

s in Syria, prosecutors say.


Yes, but which jihadis in Syria? We need to know such things!

The network, active since 2019, mostly operated via the purchase of crypto-currency coupons whose references were given to jihadist contacts in Syria and then credited to bitcoin accounts, the anti-terror prosecutors' office says in a statement.

This way to transfer funds marks a departure from previous methods identified by

La Belle France

's anti-terror financing and money laundering services, which mostly involved cash mandates, it says.

"Constant surveillance of these networks prompted terrorist organizations to seek more opacity by using crypto-currencies such as bitcoin," the statement says.

Posted by: trailing wife || 10/01/2020 00:00 || Comments || Link || E-Mail|| [6475 views] Top|| File under: Moslem Colonists
Italy repatriates female Islamic fighter and her 4 children
[IsraelTimes] Authorities say Alice Brignoli will face trial on terror-related charges, contributed to radicalizing her children to 'embrace global cause of jihadism'.

Italian carabinieri arrested a female foreign fighter on Tuesday after returning her and her four young children to

Italia

from a displaced person's camp in Kurdish-controlled territory.

The woman, Alice Brignoli, traveled in 2015 with her Moroccan-born husband, Mohammed Koraichi, and their three young children by car from their home north of Milan to Islamic State

...formerly ISIS or ISIL, depending on your preference. Before that they were al-Qaeda in Iraq, as shaped by Abu Musab Zarqawi. They're really very devout, committing every atrocity they can find in the Koran and inventing a few more. They fling Allah around with every other sentence, but to hear western pols talk they're not really Moslems....
-controlled territory. Another child was born in Syria.

The children, now 11, 8, 6 and 4, were in foster care pending a decision by an Italian juvenile court. Authorities say Brignoli will face trial on terror-related charges.

Brignoli contributed to the radicalization of the children, turning them against the West and "thereby embracing the cause of global jihadism,'' Italian Carabinieri said in a statement.

Authorities say the children have family members in

Italia

and that their experience with other children returning from Islamic State territory — notably an 11-year-old Albanian boy Alvin Berisha who was brought back to

Italia

last November — has showed that indoctrinations can be reversed.

''There was a minimal amount of indoctrination — but no military training — enough to make them understand and agree with the choices that the parents had made. But as we have experienced with Alvin, they are small children and they can easily turn back,'' Carabinieri Lt. Col. Andrea Leo told The

News Agency that Dare Not be Named

.

Brignoli came back to

Italia

willingly, "convinced it was the best choice after the conditions she had lived in over the last 5 years,'' Leo said.

Authorities are hoping she will help them locate other Italian families they believe are still in former Islamic State territory.

After Islamic State lost its territorial foothold, Brignoli and her children were captured by Kurdish forces and brought to a camp for displaced people in al-Hol. Koraichi was also in the camp as a prisoner. Authorities said he died this month from an intestinal infection.

After the family's arrival in Syria, Korachi had received training, participated in fighting and was prepared to carry out

suicide kaboom

s, authorities said. Koraichi, who also held Italian citizenship, helped others receive authorization to travel to Islamic State territory, aiding in the recruitment and radicalization of at least two suspects who were arrested in April 2016 before they could leave

Italia

.
Posted by: trailing wife || 10/01/2020 00:00 || Comments || Link || E-Mail|| [6463 views] Top|| File under: Islamic State
Fifth Column
California man, 28, accused of driving into crowd of BLM protesters 'had amassed stockpile of guns and set up a civil disobedience training camp at his family's 30-acre vineyard'
[Daily Mail, where America gets its news]
Posted by: Skidmark || 10/01/2020 08:49 || Comments || Link || E-Mail|| [6461 views] Top|| File under: Antifa/BLM
Man pleads guilty to federal arson charge for fire set inside Justice Center in late May
[OREGONLIVE] A 32-year-old man pleaded guilty Wednesday to a federal arson charge for a fire set May 29 inside the Justice Center in downtown Portland at the start of four months of protests.

Edward Thomas Schinzing told U.S. District Judge Michael H. Simon that he was aware people were being held

in jug

on the upper floors of the Justice Center when he set the fire. At the time, the county jail in the building held 289 inmates.

Schinzing may face a mandatory minimum of five years in prison for the federal arson conviction when sentenced in January, the judge told him.

Schinzing was identified by

Sherlocks

partly by his name tattooed across his back.

Though he's accused of setting fire to county property, he was prosecuted in federal court, accused of maliciously damaging a building and property belonging to the city of Portland and Multnomah County that receives millions in federal assistance through the U.S. Department of Justice.

Investigators say Schinzing was among several hundred people who gathered at North Portland's Peninsula Park earlier in the evening and then walked to the Justice Center. Photo and video images captured Schinzing at the front of the crowd, crossing the Burnside Bridge, about 10:35 pm., his shirt off and his name vivid on his upper back, according to court records.

By 10:59 p.m., several people broke windows near the northwest corner of the Justice Center and climbed inside.

Three civilian employees were working in the county corrections records office and "fled for safety as the windows were broken," according to Cynthia M. Chang, a fire investigator with the U.S. Bureau of Alcohol, Tobacco, Firearms and Explosives.

About 30 people entered the office through the broken windows, spray-painting it, damaging computer equipment and furniture and starting fires, according to Chang.

"The fuel for these fires appears to be readily available ordinary combustibles within the Correction Records Department, ignited by an introduced open flame," Chang wrote in a federal affidavit.

Schinzing's name across his back was also clearly visible inside the damaged Justice Center office, her affidavit says.

Schinzing is suspected of having left the office at one point and returning with a shirt on but wearing the same orange cap, then spreading the fire by lighting paper and moving it into a separate cubicle, according to the affidavit.

At 11:08 p.m., the building's fire sprinkler system activated, extinguishing the flames.
Posted by: Fred || 10/01/2020 00:00 || Comments || Link || E-Mail|| [6464 views] Top|| File under: Antifa/BLM
Daesh ordered militants to carry out terror attack each month in Turkey, suspect confesses
[DAILYSABAH] Asuspect who faces 15 years behind bars in The Sick Man of Europe Turkey

...Qatar's satrapy in Asia Minor...
for being a member of

ISIS

confessed Wednesday that the terrorist group's

criminal mastermind

s ordered their

snuffies

to carry out an attack each month in Turkey.The suspect, identified by his initials I.K., confessed that the terrorist

criminal mastermind

s used to send so-called "official" letters stamped with the

ISIS

symbols, which informed them of their duties, and carrying out a terror attack each month was one of them.

I.K. said in the testimony that these orders were sent to Mahmut Özden, who was recently arrested for being responsible for

ISIS

's Turkey operations.

"Özden was sent these letters in April and May of 2019, from directors of the organization living abroad. In line with the orders, an attack against the police and on touristic hotels was planned," he said.

The suspect added that the targeted hotel was in southern Adana province and that the terrorist group planned to take tourists hostage.

I.K. also said that the

ISIS

terrorist group was not able to continue with the plans after its members were arrested by Ottoman Turkish security forces.

"Even though

ISIS

members were supposed to never cut their beards due to internal policies, they were allowed to do so for stealth," he said.

According to the Anadolu Agency (AA) report, the suspect was willing to help Ottoman Turkish authorities capture other

ISIS

Death Eaters

to take advantage of the effective remorse law.

The suspect also confessed that he was in communication and engaged with

ISIS

Death Eaters

and was active within the terrorist group.

I.K. said that one of his friends from high school brainwashed him into becoming a member of

ISIS

, and he contacted

ISIS

Death Eaters

in Syria over Telegram, a Russian-made messaging app abused by terrorist groups due to its privacy-oriented features.

The suspect said he started attending

ISIS

meetings in the summer of 2019, and the

Death Eaters

informed him that Özden was in charge of their Turkey operations as the group's so-called "Turkey emir."

"I learned that high-ranking members got in touch with only Özden and nobody else. I also learned that

ISIS

members in Turkey got permits directly from Özden to be able to get in touch with members in Syria. Özden used to provide the Telegram link to the group members, and they used to talk through their system of encryption," he said.

I.K. also said that the meetings took place in Özden's home.

The suspect said that Özden and three other

ISIS

members personally gave lectures to the new members.

Posted by: Fred || 10/01/2020 00:00 || Comments || Link || E-Mail|| [6462 views] Top|| File under: Islamic State
India-Pakistan
Soldier martyred in firing by terrorists in Waziristan: ISPR
[DAILYTIMES.PK] A soldier was martyred during a shootout with

murderous Moslems

in South
Wazoo's Shakai Vally on Monday.

According to the Inter-Services Public Relations (ISPR), the security troops were patrolling in the area after they had received intelligence reports about the presence of

murderous Moslems

there.

The soldier, Captain Abdullah Zafar, 25, embraced martyrdom as he led the troops in during the patrol, the ISPR said, adding that he was a resident of Kohat's Lachi area.

The military's media wing further said, "Area has been cordoned off for clearance operation." A Pak soldier was martyred at a military post in the Bajur sector during firing from across the border in Afghanistan On September 22.
Posted by: Fred || 10/01/2020 00:00 || Comments || Link || E-Mail|| [6472 views] Top|| File under: TTP
Who's in the News
24
[untagged]
10
Sublime Porte
8
Islamic State
7
Antifa/BLM
6
Taliban
5
Commies
2
Govt of Iran
2
Moslem Colonists
2
Govt of Iraq
2
Arab Spring
1
TTP
1
al-Shabaab (AQ)
1
Govt of Iran Proxies
1
Govt of Qatar (MB)
1
Hezbollah
1
Jamaat-e-Ulema Islami
Bookmark
E-Mail Me
The Classics
The O Club
Rantburg Store
The Bloids
The Never-ending Story
Thugburg
Gulf War I
The Way We Were
Bio
Merry-Go-Blog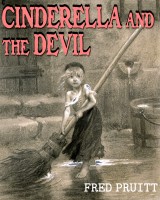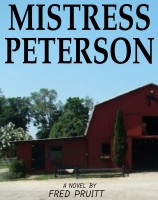 On Sale now!


A multi-volume chronology and reference guide set detailing three years of the Mexican Drug War between 2010 and 2012.

Rantburg.com and borderlandbeat.com correspondent and author Chris Covert presents his first non-fiction work detailing the drug and gang related violence in Mexico.

Chris gives us Mexican press dispatches of drug and gang war violence over three years, presented in a multi volume set intended to chronicle the death, violence and mayhem which has dominated Mexico for six years.
Click here for more information


Meet the Mods
In no particular order...


Steve White
Seafarious
Pappy
lotp
Scooter McGruder
john frum
tu3031
badanov
sherry
ryuge
GolfBravoUSMC
Bright Pebbles
trailing wife
Gloria
Fred
Besoeker
Glenmore
Frank G
3dc
Skidmark
Alaska Paul



Better than the average link...



Rantburg was assembled from recycled algorithms in the United States of America. No trees were destroyed in the production of this weblog. We did hurt some, though. Sorry.
3.236.82.241

Help keep the Burg running! Paypal: