Africa Horn
U.S. airstruck Al-Shabaab targets in Somalia Sunday
[ShabelleMedia] In coordination with the Federal Government of Somalia,

U.S. Africa Command

conducted an Arclight airstrike

...KABOOM!...
against al-Shabaab


...... the Islamic version of the old Somali warlord...




Death Eaters

that were actively attacking Somali National Army forces in a remote location near

Teedaan

, Somalia, Aug. 14, 2022.

In coordination with the Federal Government of Somalia, U.S. Africa Command conducted an airstrike against al-Shabaab

forces of Evil

that were actively attacking Somali National Army forces in a remote location near Teedaan, Somalia, Aug. 14.

The command's initial assessment is that the strikes killed 13 al-Shabaab members and that no civilians

were maimed

or killed. U.S. forces are authorized to conduct strikes in defense of designated partner forces.

The Federal Government of Somalia and U.S. Africa Command take great measures to prevent civilian casualties. These efforts contrast with the indiscriminate attacks that al-Shabaab regularly conducts against the civilian population.

Posted by: trailing wife || 08/19/2022 09:44 || Comments || Link || E-Mail|| [336077 views] Top|| File under: al-Shabaab (AQ)
Home Front: WoT
Iranian Operatives Are On American Soil Conducting 'Pattern Of Life' Analyses
[The Dispatch] Iran Targets Diplomats and Political Opponents—on U.S. Soil. In addition to threats against John Bolton and Mike Pompeo, the Islamic Republic has surveilled members of the think tank community.

Iran is expanding its proxy warfare beyond its malign activities in the Middle East to another front: American soil.

Individuals working on behalf of the Iranian government have targeted several prominent members of the think tank community through both in-person surveillance and cyber operations, The Dispatch has learned.

At the center of the regime's campaign is

United Against Nuclear Iran

(UANI), a U.S.-based advocacy group promoting policy to prevent the Islamic Republic from obtaining a nuclear weapon. Sources indicate that Iran's targets within the organization's ranks include UANI CEO and former George W. Bush administration official

Mark Wallace

, former Democratic U.S. Sen.

Joe Lieberman

, former National Security Adviser

John Bolton

, and

Thomas Kaplan

, an American billionaire and UANI's original funder.

"The threat existed from the very beginning. It's just gotten more and more pervasive," Kaplan said, asked by The Dispatch when he first became aware that he was in Iran's crosshairs. "I'd been sort of given signals that the Iranians were watching, and that didn't inhibit me. And it still doesn't inhibit me despite the fact that the threat level is now at an official level. To the contrary, it just reinforces my opposition to this particular regime."

Kaplan has received "duty to warn" notices from the FBI, which alert targets to threatening activity by hostile foreign powers. Sources say that suspected Iranian-directed operatives have conducted "pattern of life" analyses—tracking UANI affiliates' movements and routines—in possible preparation for planned abductions or assassinations. In at least three instances, UANI affiliates were photographed by unknown individuals.

In cyberspace, suspected Iranian hackers have attempted to carry out various phishing operations on UANI members. Records obtained by The Dispatch show efforts by unknown actors to circumvent two-factor authentication, impersonate think tank leadership, and stage fake events with suspicious RSVP links. UANI believes these hacking campaigns to be the work of

Charming Kitten

, an Iranian government-linked cyberwarfare group.

"The threats to Americans are multiple, pervasive, and systematic," Wallace said, asked by The Dispatch about Iran's targeting of UANI. "It's not a localized event. This is a strategic effort by the Iranians to intimidate, exert their strength—a show of force—because they feel like they can either manage, or deal with, or temper any response."

"I'm not aware of any time in our history that a hostile foreign government is systematically and pervasively targeting attacks on American soil against Americans," Wallace added. "This is a state actor pursuing these activities against Americans. That sure looks to me like an act of war."

The organization and its targeted members are now tasked with providing their own cyber security and private security details, which Kaplan described as "not cheap," declining to provide additional information.


Like the rest of us, billionaires are not as rich as they used to be.

"It just goes with the territory, I suppose," he says. "It's a price we have to pay, but as Americans, we shouldn't. It should be very, very, very clear that we're off limits." At least one other policy institute has been subject to threats from Iran, The Dispatch confirmed.

News of Iran's campaigns surveilling private researchers and activists comes amid a series of high-profile attacks and attempted attacks on former government officials, Iranian exiles, and other regime opponents in the United States. Those affected say the plots—and the networks of Iranian operatives and local recruits tasked with carrying them out—speak to the Islamic Republic's sense of impunity.

Last week, the Department of Justice (DOJ) unsealed court documents detailing an Iranian conspiracy to assassinate Bolton via proxy.

Beginning around 2021,

Shahram Poursafi

—a Tehran-based member of the Islamic Revolutionary Guards Corps (IRGC)—allegedly tried to commission a Texas-based individual to take pictures and videos of Bolton. Per the complaint, Poursafi eventually requested that the connection hire someone to carry out Bolton's assassination for $300,0000 and alluded to a follow-up "job" for $1 million, in a reported reference to former Secretary of State Mike Pompeo.

An accompanying 28-page affidavit described in great detail the frequent contact between Poursafi and his local conduit, including deliberations on where to carry out the attack, what weapon to use, and when. On several occasions, Poursafi urged the recruit to hurry the process along, imposing IRGC deadlines on the operation. In one instance, the recruit asked Poursafi about his background in "this type of work." In response, Poursafi said that "it was like crossing the street: It was better not to spend too much time looking in one direction, but just to do it," the affidavit reads.

In an interview with The Dispatch, Bolton said the FBI first alerted him to Iran's intention to target him in the spring of 2020, shortly after the U.S. strike on IRGC Quds Force Commander Qassem Suleimani. Over the course of the following year, he said, the notices became more urgent and more specific. In one meeting with more than a dozen FBI agents just before Thanksgiving of last year, Bolton asked that his security detail be reinstated—a request authorities eventually granted.

"I said then, 'look, if it's this serious, why don't you talk to the Secret Service to see if maybe they should come back into action here, having lost the Secret Service the day I resigned," Bolton told The Dispatch. "Trump cut it off within hours, which is not the normal practice, but anyway, that's Trump for you."

The conspiracy bears striking resemblance to the planned assassination of the Saudi ambassador to the U.S., Adel al-Jubeir, during the Obama administration. In 2011,

Manssor Arbabsiar

—an Iranian national—was sentenced to 25 years in prison for planning the killing of al-Jubeir and accompanying attacks on the Saudi and Israeli embassies in DC. The suspect allegedly confessed to being "recruited, funded, and directed by men he understood to be senior officials in Iran's Quds Force."

Bolton and other prospective targets of Iranian operations in the U.S. are quick to praise the around-the clock-efforts by law enforcement to prevent prospective attacks from coming to fruition, but they also view the apparent prevalence of such plots as a major policy failure, particularly as the Biden administration pushes forward with indirect negotiations with Iran to resurrect parts of the Obama-era nuclear deal. Iranian negotiators sent their formal response to the European Union's proposed agreement on Monday.

"The White House has a compartmented brain. It's got the nuclear negotiations over here and the terrorism threat over there, whereas in the minds of the ayatollahs in Iran, there's no compartmentalization at all," Bolton said. "This is part and parcel of their arsenal."

After the scheme targeting Bolton was made public by the Justice Department last week, Secretary of State Antony Blinken released a statement vowing that "any attack would be met with severe consequences." But many have criticized the assertion as an admission of the administration's apparent unwillingness to respond to attempted attacks.

"There is no public evidence the US or Europe have deterred Iran from terrorism on our territory," Norman Roule, former National Intelligence Manager for Iran, told The Dispatch. "The absence of any significant penalty for failed attempts at terrorism on our territory means that Iran will continue such operations until they are successful."
Posted by: Sloluse Slutle9788 || 08/19/2022 00:00 || Comments || Link || E-Mail|| [336093 views] Top|| File under: Govt of Iran
Iraq
Iraqi forces apprehended an ISIS leader north of Saladin
[Shafaq News] On Thursday, the Iraqi security forces arrested an ISIS leader after he returned to the al-Sharqat district from the al-Jada'a camp in Nineveh.

A source told Shafaq News Agency, "A security and intelligence detachment in al-Sharqat, north of Saladin, in cooperation with the citizens, arrested a terrorist who returned from al-Jada'a camp, and he is currently under investigation."

"The detainee is accused of killing dozens of citizens in Shirqat and participating in many terrorist operations before fleeing to the Syrian al-Hol camp." The source pointed out.

Last week, the Iraqi Joint Operations Command received 50 ISIS

snuffies

holding Iraqi citizenship after being arrested in the Syrian territory.

In a statement, the Security Media Cell said that the operation came through coordination and cooperation between Iraq and Syria through the Rabia border crossing.

A day before, about 150 families of ISIS members, consisting of 620 individuals, primarily

women and kiddies

, arrived in Nineveh Governorate from the Syrian al-Hol camp.
Posted by: trailing wife || 08/19/2022 10:38 || Comments || Link || E-Mail|| [336083 views] Top|| File under: Islamic State
Iraqi forces and Peshmerga succeeded in 'cleaning' Garmyan
[Shafaq] The Ministry of Peshmerga announced that the joint operation with the Iraqi Army in

Garmyan

had ended with success.

The ministry reported that "the Peshmerga forces and the Iraqi army, backed by Iraqi security forces, carried out this morning a joint operation in the Garmyan of Kurdistan Region."

The Joint force "cleaned" the area thoroughly.

It is noteworthy that the Kurdish and Iraqi forces cooperate in different areas to pursue the

faceless myrmidons

within the joint security borders. Most of these sites are currently under the control of the security forces.

Earlier today, Security Media Cell announced that the fifth phase of the "Strong Will" operation had been launched in

Tuz Khurmatu

in cooperation with the Peshmerga forces.

The Cell said in a statement that the operation aims to inspect areas in the Diyala and Tuz Khurmatu Operations Commands sectors, as well as the villages and borders in the disputed areas, to pursue ISIS

faceless myrmidons

and destroy their hideouts.
Posted by: trailing wife || 08/19/2022 09:56 || Comments || Link || E-Mail|| [336088 views] Top|| File under: Islamic State
Iraqi, Kurdish forces launch new phase of anti-ISIS operation
[Rudaw] The Iraqi army and Peshmerga forces on Thursday launched a fresh phase in an operation targeting remnants of the Islamic State

...formerly ISIS or ISIL, depending on your preference. Before that they were al-Qaeda in Iraq, as shaped by Abu Musab Zarqawi. They're really very devout, committing every atrocity they can find in the Koran and inventing a few more. They fling Allah around with every other sentence, but to hear western pols talk they're not really Moslems....
(ISIS) in the provinces of

Diyala

and

Salahaddin

, a month after another similar operation was carried out.

The operation is conducted in the disputed territories between Erbil and Baghdad and is the fifth phase of an expansive operation dubbed

Solid Will

, this time targeting ISIS in Diyala and Tuz Khurmatu, Iraq's Security Media Cell reported.

"The uninhabited areas, villages, and separating borders will also be searched and cleared in areas of common interest, to pursue the remnants of terrorist elements ... to dry up the sources of terrorism and ensure security and stability," the cell said.

Nabil Mohammed Salih, director of the joint operations center between the Iraqi army and Peshmerga in Khanaqin, confirmed to Rudaw on Thursday that the operation stretching from Tuz Khurmatu in Salahaddin province to Khanaqin in Diyala province had begun.

Both forces last month launched the fourth phase of the operation near Makhmour town, targeting ISIS

turbans

in the Qarachogh mountains, an infamous region synonymous with ISIS activity.

Posted by: trailing wife || 08/19/2022 09:50 || Comments || Link || E-Mail|| [336095 views] Top|| File under: Islamic State
Israel-Palestine-Jordan
Two Israelis arrested for allegedly selling sensitive information to foreign agent
[Ynet] Suspects arrested on suspicion of gathering information about security facility where one of them works and handing documents over to foreign agent in Egypt; two released to house arrest

Israel Police arrested two men early last week for allegedly selling information about a sensitive security facility in central Israel to a foreign agent, Ynet learned on Wednesday.

The suspects, two relatives in their 20s from northern Israel and a town near Jerusalem, are said to have collected information about the facility where one of them worked and conveyed it to foreign actors.

The two are suspected of a laundry list of offenses - national security, collecting and possessing classified information, making contact and passing information concerning national security to a foreign agent, conspiracy, making threats and assault causing grievous bodily harm.
According to the suspicion, one of the suspects gathered information about the facility when he worked there seven years ago, and his relative helped him store the material for him.

The material was then handed over to the relative's 14-year-old sister so she would keep it. She handed the material to a friend, who was asked to return the same material to the suspect who did not work at the facility.
After the girl failed to return the materials in a timely manner, the suspects allegedly conspired together and attacked her during a school trip to northern Israel.

Several weeks ago, the relative drove toward the Egyptian border with the materials from the facility in his possession. After crossing the border to Sinai, the suspect handed the documents over to a foreign agent.

The suspect's parents contacted the police after they were unable to reach him. Law enforcement discovered that he had crossed into Sinai without notifying anyone.

The two suspects were arrested early last week, and their remand was extended several times. They were released on parole to house arrest earlier this week.

The names of the suspects, details about the security facility and the contractor company that employed the suspect at the facility remain under a gag order according to the decision of the Jerusalem Magistrate's Court for national security concerns.

Attorney Yehuda Shoshan, who represents one of the suspects, called the case a "purely coincidental sequence of events that Israel Police made a movie out of, which could be a comedy at most and has no connection to the suspicions."

Shoshan further stated that his client has no previous criminal record and denied he ever received or handed over any classified information.
Posted by: trailing wife || 08/19/2022 00:00 || Comments || Link || E-Mail|| [336085 views] Top|| File under:
Southeast Asia
Fire bombs, other blasts rock Thai Deep South
[BenarNews] Suspected

faceless myrmidons

carried out a string of arson attacks and other bombings that ripped across

Thailand's Deep South

in rapid succession overnight, authorities said Wednesday, in an apparent coordinated assault that left one civilian dead and injured at least seven others, including a 14-year-old boy.

The targets of the 17 fire-bombings and other attacks were mostly convenience stores and gas stations in Pattani, Narathiwat, and Yala provinces, a senior military official said. The first of the attacks was reported soon before midnight on Tuesday and other blasts followed within the hour and into Wednesday morning.

"The perpetrators donned hijabs as they entered the stores. [They] used homemade bombs and Molotov cocktail bombs to attack 17 targets, such as 7-Eleven, Mini Big C [convenience stores], and properties at the Bang Chak gas station," said Pramote Prom-in, deputy director of Internal Security Operations Command (ISOC) Region 4, the military command in Thailand's southern border provinces.

Late on Wednesday, police recovered the charred remains of a 21-year-old man identified as Masarish Mama and whose body was found at a 7-Eleven store at a gas station in Narathiwat, one of the sites that was fire-bombed, officials said.

The string of bomb explosions and arson attacks was the biggest one in four years in the troubled region and the most widespread act of violence in the Deep South since early April, when Thai government negotiators and those representing the Barisan Revolusi Nasional rebel group agreed to a Ramadan-time ceasefire. It was also the fourth suspected rebel attack since the sides met for in-person peace talks in Malaysia in early August. At the Kuala Lumpur-brokered talks, Thai negotiators had asked BRN to agree to a 108-day truce during Buddhist Lent, which is now being observed in Thailand.

On Monday, twin explosions from landmines killed a soldier and

maimed

six

coppers

and four civilians at a rubber plantation in Narathiwat province, including a female farmer who lost both of her legs in one of the blasts.

"It's another effort by the

faceless myrmidons

to disrupt the situation," said Lt. Gen. Kriangkrai Srirak, the army's commander in the southern region. "We do not know the motive yet but do not rule out any possibility, including that it could be related to peace talks."

As of Wednesday night, no one had

grabbed credit

for the latest attacks in the Deep South. BRN did not respond immediately to requests for comments. PULO, a rebel group blamed for some recent episodes, denied any involvement.

"I don't know who did them. Regarding reports that Thai officials detained PULO members, I have yet to check on that," Kasturi Mahkota, the head of the group, told BenarNews.

According to Pramote, two attacks occurred in Pattani, six in Yala, and nine in Narathiwat. The worst attack targeted Bang Chak petrol station, which got burned down, in Pattani's Nong Chik district, he said.

In May 2018, Thai officials also blamed

faceless myrmidons

after 16 pipe bombs were set off across the Deep South during a coordinated attack. Thai authorities said those were explosions were aimed at undermining regional peace talks that were happening at the time and disrupting Ramadan observances that year.

And in August 2019, two men from the mainly Malay

Moslem

Deep South were arrested on suspicion of being connected to the detonation of nine small bombs in Bangkok that month as Thailand hosted the ASEAN Regional Forum, a high-level international security meeting. Four people

were maimed

in that attack.

Since the insurgency reignited in January 2004, more than 7,000 people have been killed and 13,500 others injured in violence across the region, according to Deep South Watch, a local think-tank.
Posted by: trailing wife || 08/19/2022 09:44 || Comments || Link || E-Mail|| [336084 views] Top|| File under: Thai Insurgency
Who's in the News
40
[untagged]
4
Mob Rule
3
Islamic State
3
Arab Spring
3
Commies
2
Migrants/Illegal Immigrants
2
Taliban/IEA
2
Tin Hat Dictators, Presidents for Life, & Kleptocrats
1
al-Shabaab (AQ)
1
Moslem Colonists
1
[untagged]
1
Thai Insurgency
1
Govt of Pakistain Proxies
1
Govt of Iran
Bookmark
E-Mail Me
The Classics
The O Club
Rantburg Store
The Bloids
The Never-ending Story
Thugburg
Gulf War I
The Way We Were
Bio
Merry-Go-Blog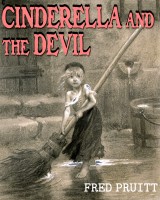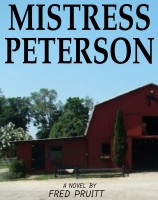 On Sale now!


A multi-volume chronology and reference guide set detailing three years of the Mexican Drug War between 2010 and 2012.

Rantburg.com and borderlandbeat.com correspondent and author Chris Covert presents his first non-fiction work detailing the drug and gang related violence in Mexico.

Chris gives us Mexican press dispatches of drug and gang war violence over three years, presented in a multi volume set intended to chronicle the death, violence and mayhem which has dominated Mexico for six years.
Click here for more information


Meet the Mods
In no particular order...


Steve White
Seafarious
tu3031
badanov
sherry
ryuge
GolfBravoUSMC
Bright Pebbles
trailing wife
Gloria
Fred
Besoeker
Glenmore
Frank G
3dc
Skidmark




Two weeks of WOT

Fri 2022-08-19
Dbaiba vs Bashagha. Armed Groups Relocate Around Libyan Capital
Thu 2022-08-18
Zamfara Govt Approves Death Penalty for Bandits, Kidnappers, Cultists
Wed 2022-08-17
Cote d' Ivoire Soldiers Charged as Mercenaries In Mali
Tue 2022-08-16
Record-breaking number of migrants arrested at southern US border: Illegal crossings soar to nearly TWO MILLION in less than a year as 2,200 stream into country in just one day
Mon 2022-08-15
At least nine Zionist settlers injured in shooting attacks in occupied al-Quds
Sun 2022-08-14
Troops patrol Tijuana as city emerges from cartel-fueled night of terror
Sat 2022-08-13
Suicide Attack Kills Taliban Prominent Cleric in Afghan Capital, Funeral in Jalalabad
Fri 2022-08-12
1,755 Boko Haram Terrorists, Relations 'Surrendered' To Nigerian Troops In Two Weeks
Thu 2022-08-11
Russians advance in the Kharkiv and Bakhmut directions, were repulsed and then retreated
Wed 2022-08-10
Senior TTP leader Omar Khalid Khorasani killed in Afghanistan, Taliban spokesperson confirms
Tue 2022-08-09
Pakistani Taliban Commander Allegedly Killed in South-Eastern Afghanistan
Mon 2022-08-08
Gaza ceasefire takes effect, per agreement by Israel, Islamic Jihad
Sun 2022-08-07
All senior Islamic Jihad officials in Gaza eliminated
Sat 2022-08-06
Day 2: Gaza: Palestinian militant Tayseer Jabari Tango Uniform as Israel strikes after threats
Fri 2022-08-05
Russian invaders shell Dnipropetrovsk region at night


Better than the average link...



Rantburg was assembled from recycled algorithms in the United States of America. No trees were destroyed in the production of this weblog. We did hurt some, though. Sorry.
44.192.115.114

Help keep the Burg running! Paypal: