Africa Horn
Elite Troops Deployed In Sudan's Second-Largest City
[AnNahar] Elite troops have been deployed in Sudan's second-largest city after days of violence among members of the security forces, as residents begin the

Musselmen

holy month of Ramadan in fear of new

festivities

.

An Agence

La Belle France

Presse correspondent was the first from a foreign news organization to arrive in Nyala, the capital of South Darfur state, since the worst outbreak of urban warfare in Sudan's far-west region in recent memory.

Most fighting in Darfur has occurred in poverty-stricken rural regions and smaller communities.

State officials blamed "differences" among members of the security forces for the battles which began inside Nyala on July 3.

Fighting left a war crimes suspect

maimed

and killed two Sudanese World Vision aid workers, among others.

Travelling into the city about six kilometers (four miles) from the Nyala airport, the correspondent said he counted about 12 gun-mounted SUV vehicles belonging to the National Intelligence and Security Service (NISS) -- the country's most elite forces, which are separate from the army.

Up to 10 troops were stationed with each gun car.

"It is calm but we don't trust this calm because everyone has weapons, and they are not under control. They can use them at any time," one resident said, afraid to give his name.

Fighting in Nyala was sparked last week when security forces allegedly killed a notorious local bandit who was also an officer in the paramilitary Central Reserve Police.

Darfuri members of the Reserve formerly belonged to the Janjaweed, a government-backed militia which shocked the world with atrocities against ethnic minority civilians suspected of supporting rebels.

The ethnic minority rebels began their uprising against the Arab-dominated Khartoum regime in 2003.

Security problems have been compounded by inter-tribal fighting, kidnappings, carjackings and other crimes, many suspected to be the work of government-linked militia and paramilitary groups.

A curfew is in effect from midnight but masked

gunnies

on Tuesday night kidnapped a local businessman, Issa Adam, as he drove with his family, a relative said.

Adam operates a large shop in one of the city's main markets, selling sorghum and other essential commodities, the relative said.

Signs of the recent fighting are obvious in the city.

Behind the locked gates of the World Vision compound, numerous small holes from bullets or shrapnel could be seen in the walls of a villa which served as the group's office, until a suspected rocket-propelled grenade went kaboom! last Thursday.

It left two staffers of the aid group dead and a third critically

maimed

.

The two-story courthouse, one of the city's largest buildings, is also bullet-scarred, as is Nyala's best hotel, the Coral.

About 20 riot

coppers

with an armored vehicle protected the local branch of the Central Bank, which was open for business on Wednesday.

Hardship faces Nyala residents as they begin the Ramadan month of dawn-to-dusk fasting.

They said the city has been without electricity for two days.

A taxi driver reported the price of petrol at 50 Sudanese pounds ($7) a gallon (4.5 liters), or about four times the price in the capital Khartoum.

Fuel reaching Nyala is subject to attack during its overland journey across Darfur.

AFP saw one petrol station partly-burned and shut.

Others remained open but cars and three-wheeled taxis queued for about one kilometer waiting to buy fuel, the

news hound

said.

Despite the tensions, people are trying to carry on with their lives.

Students were in the streets walking to and from school.

A main market in the town was operating.

But another commercial area remains shut after it was burned and looted on Sunday, as residents ran for their lives during fresh fighting.

That same day Ali Kushayb, a former commander of the Janjaweed, was left

maimed

during an attack which reportedly killed two of his men, local sources said.

Kushayb is wanted on 51 counts by The Hague-based
International Criminal Court


... where Milosevich died of old age before being convicted ...


for crimes against humanity and war crimes allegedly committed against Darfur civilians in 2003 and 2004.

Security has worsened in Darfur this year, the United Nations


...an organization originally established to war on dictatorships which was promptly infiltrated by dictatorships and is now held in thrall to dictatorships...


says.
Posted by: trailing wife || 07/11/2013 00:00 || Comments || Link || E-Mail|| [372 views] Top|| File under:
Heavy Fighting In South Sudan's Jonglei State
[AnNahar] South Sudanese troops, rebels and rival ethnic militia forces are fighting in the troubled eastern state of Jonglei, aid workers and diplomats warned Wednesday.

The latest outbreak of fighting in Pibor county in the impoverished Jonglei region follows

festivities

in May, when soldiers and other

gunnies

looted United Nations


...boodling on the grand scale...


and aid agency stores, including the only hospital for the wider region.

The U.S. embassy Wednesday issued a statement condemning in "the strongest possible terms the interethnic violence now taking place" in Pibor county.

"We urge that all... allow humanitarian agencies to reach those civilians and communities ravaged by violence," the embassy added.

South Sudan's rebel-turned-official army has been fighting to crush a rebellion led by David Yau Yau, a former theology scholar fighting since April 2011, who comes from the Murle people.

Tribal militia forces several thousand strong from both Lou Nuer and Dinka tribes are also reported to have mobilized to fight their long-time Murle rivals, according to aid workers in the region.

"We have very credible reports of wide-spread fighting across northern Pibor county," said a United Nations official who was not authorized to speak to the media.

Rights groups accuse both government troops and Yau Yau's forces of abusing civilians, including widespread rape.

South Sudanese President Salva Kiir, speaking Tuesday at celebrations to mark the nation's second anniversary of independence, said he was "extremely concerned about the continuing attacks and senseless killing of innocent civilians" in Pibor.

Blaming Yau Yau for the attacks, Kiir nevertheless urged the rebel commander to accept an amnesty offer and surrender.

In April, five U.N. peacekeepers and seven U.N. civilian workers were killed in an ambush near Pibor.

"The lives of our citizens and of international peacekeepers have been tragically lost and many others have been displaced," Kiir added.

Volatile Jonglei has been the scene of widespread ethnic conflict since South Sudan became independent in July 2011.

The wider region is still reeling from a 1983-2005 civil war that left communities awash with guns and riven by ethnic hatred, with traditional cattle raiding between rival tribes escalating into a wave of brutal killings.
Posted by: trailing wife || 07/11/2013 00:00 || Comments || Link || E-Mail|| [335 views] Top|| File under:
Africa North
Debka: Israeli green light for big Egyptian Sinai offensive
Israel Thursday July 11 approved a major Egyptian offensive for curbing the mounting aggression in Sinai of armed Salafis gangs, Muslim Brotherhood raiders and Hamas terrorists.

A day earlier, Egypt's Second Army commander, Maj.-Gen. Ahmad Wasfi, who is assigned to lead the offensive, escaped unhurt from an attempt on his life. Some of his bodyguards and soldiers were killed. Maj.-Gen. Wasfi arrived in Sinai just four days ago to set up headquarters in the northern town of El Arish. He was targeted for the first attempt by radical Islamists to murder a high-ranking Egyptian general. As a close associate of Defense Minister Gen. Fattah El-Sisi, Wasfi took part in the military coup which ousted President Mohamed Morsi in Cairo on July 3.

Around 30 Islamist gunmen laid in ambush for his convoy Wednesday. As the cars drove past Sheikh Zuwayed, southwest of El Arish, they came under a hail of RPG anti-tank rockets and explosive devices. A minivan then drove the length of the convoy shooting heavy machine guns and armor-piercing bullets, trapping the Egyptian troops and officers in the blazing vehicles and gunning down those who tried to escape.

A fierce shootout ensued in which a number of attackers suffered losses, Egyptian military sources say. The minivan's driver was captured and is under interrogation.

Tuesday, at the same location, two buses carrying Colombian peacemakers serving with the multinational force-MFO at the Sheikh Zuwayed base were also waylaid and shot up.

Of deep concern to the Egyptian and Israeli high commands is the Salafist assailants' prior knowledge of the timing and route taken by Gen. Wasfi's convoy in Sinai, because it means that Islamist terrorists have penetrated Egypt's military apparatus in Sinai and gained an inside track on its activities.

With Israel's consent (in line with the 1979 peace treaty), the Egyptian army last week withdrew substantial strength from the Suez Canal towns of Port Said and Ismailia and deployed the troops in Sinai ahead of the offensive.

On the other side of the Sinai border, Israeli Defense Forces are heavily deployed along the Sinai and Gaza border fences and in the southernmost sector of Eilat. They are on high alert on intelligence that the armed Islamists plan to retaliate for an Egyptian assault by attacking Israel.

There is also concern that such attacks would draw in radical Palestinian Hamas fighters. They have nothing to lose after their Muslim Brotherhood patrons in Cairo were overthrown and have little to expect from the army. Indeed, the generals in Cairo suspect Hamas of abetting the Brotherhood's declared "uprising" by organizing a center of armed resistance in Sinai as its launching base for a combined Islamist revolt against the new regime in Egypt. Their suspicions were confirmed by the placards of Mohamed Morsi alongside black al Qaeda flags affixed to the armed minivans used by the Salafists.

For some days, Egyptian troops have been working non-stop to block the smuggling tunnels between Sinai and the Gaza Strip used hitherto to secrete weapons and fighters into Gaza. But now, the Egyptians are concerned to cut down the traffic of fighting men and weapons moving in the opposite direction to reinforce the Sinai Salafists.
Posted by: 3dc || 07/11/2013 15:00 || Comments || Link || E-Mail|| [437 views] Top|| File under:
Egypt has less than two months imported wheat left
CAIRO - Egypt has less than two months' supply of imported wheat left in its stocks, ousted President Mohamed Mursi's minister of supplies said, revealing a shortage more acute than previously disclosed.
Speaking to Reuters near midnight in a tent at a vigil where thousands of Mursi supporters are protesting against the Islamist president's removal, former Minister of Supplies Bassem Ouda said the state had just 500,000 metric tons of imported wheat left. Egypt usually imports about 10 million metric tons a year.


And now, having chased off the tourists, Egypt has no way to pay for any of that imported wheat. Nice going Mr. Morsi...

Two and a half years of political turmoil have caused a deep economic crisis in Egypt, scaring away investors and tourists, draining foreign currency reserves and making it difficult to maintain imports of food and fuel.


The political turmoil did not scare away the tourists. The murders and rapes, however...

Egypt is the world's largest importer of wheat, half of which it distributes to its 84 million people in the form of heavily subsidized saucer-sized flat loaves of bread, which sell for less than 1 U.S. cent.

Bread has long been a sensitive issue in Egypt. Former President Hosni Mubarak faced unrest in 2008 when the rising price of wheat caused shortages.

Although it also grows its own wheat, Egypt needs huge quantities of foreign wheat with higher gluten content to make flour suitable for bread.


Why can't Egypt grow suitable wheat? Nile valley is fertile enough.

The ousted government closely guarded figures about its foreign grain stores even as a shortage of cash halted its imports.


Because they knew the average people could understand this, and that understanding would lead to problems, like getting the Brøderbünd tossed from power. Which is exactly what happened...

The United Nations Food and Agriculture Organization (FAO) said on Thursday that civil unrest and dwindling foreign exchange reserves meant Egypt could have serious food security concerns. Its import requirements next year would be equal to this year, it said.


And the year after, and the one after that...

Since Mursi was toppled last week, the United Arab Emirates, Saudi Arabia and Kuwait have promised $12 billion in cash, loans and fuel, which economists say buys Cairo several months of breathing room to fix its finances.


After which they're flat busted again...

Egypt had halted its purchases of international wheat since February - its longest absence from the market in years - until the eve of Mursi's overthrow, when the state grain buying agency, the General Authority for Supply Commodities (GASC), bought wheat under Ouda's instruction.

"In spite of all the political differences between the parties, the international price of wheat was very nice, we bought about 180,000 metric tons of wheat," Ouda said.

Mamdouh Abdel Fattah, vice chairman of GASC, was not immediately available to comment.

Apart from imports, Ouda said the government had bought 3.7 million metric tons of home-grown wheat from a harvest that is now finishing. It still has 3 million metric tons of domestic wheat left in its stores, having begun milling the domestic crop in May.

Egypt normally mixes its domestic wheat with equal parts foreign wheat to produce flour. Ouda said Mursi's government had tried to increase the ratio of domestic wheat, which would make the country less dependent on imports.

"Our plan was to increase the contribution of the local wheat. We hoped to reach 60 percent," Ouda said.

Mursi's government said on June 26 it had 3.613 million metric tons of total wheat but did not reveal how much of that was imported.

Earlier this week a report issued by a U.S. Department of Agriculture (USDA) attaché in Egypt said domestic wheat stocks would last through October at current consumption levels. It gave no estimate for when foreign wheat would run out. In the past, Egypt maintained stocks of both imported and local wheat that would cover at least six months' needs.

While the Gulf Arab states' cash injection is expected to help Egypt replenish its wheat stocks, it will need to start buying soon and in large quantities.

"I think the aim of the Arab countries is to make sure Egypt doesn't fail with respect to food security and financial commitments with the international banking system, so I would think they will push to get the aid through quickly," said Kisan Gunjal, economist and food emergency Officer at the FAO.

The USDA attaché's report said it takes Egypt 2-3 months from announcing a tender to getting the wheat distributed to flour mills.
Posted by: Steve White || 07/11/2013 13:16 || Comments || Link || E-Mail|| [451 views] Top|| File under:
Egypt Charges 200 Over Deadly Clashes
[AnNahar] On Wednesday Egyptian prosecutors charged 200 people over their involvement in the deadly

festivities

, mostly supporters of ousted Morsi, a judicial source said.

The 200 will be held for 15 days pending investigation into accusations of murder, incitement to violence, carrying unlicensed weapons and disrupting public order and security, the source told Agence

La Belle France

Presse.

A total of 650 people have been locked away
Please don't kill me!
over the

festivities

. The remaining 450 have been released on bail, the source said.

Meanwhile,


...back at the argument, Livia had made her point with her knee to Jane's stomach...


a judicial source announced that a new public prosecutor has been appointed after the resignation of his controversial predecessor.

"The Supreme Judicial Council decided to approve the nomination of Hisham Barakat," the source told AFP, adding that Abdel Meguid Mahmud had resigned on Tuesday.

The controversial former prosecutor had said on Friday that he would step down, days after being reinstated, citing possible conflicts of interest in future prosecutions.

A longtime prosecutor under former dictator Hosni Mubarak


...The former President-for-Life of Egypt, dumped by popular demand in early 2011...


, Mahmud was sacked by now deposed president Morsi in November as part of a decree in which the Islamist head of state granted himself sweeping powers.

The decree was eventually repealed under intense pressure from street protests, but the decisions stemming from it were protected by the constitution that was passed in December.
Posted by: trailing wife || 07/11/2013 00:00 || Comments || Link || E-Mail|| [319 views] Top|| File under: Arab Spring
Gunmen open fire on Egyptian military commander in Sinai
Gunmen opened fire on top Egyptian military commander in Sheikh Zuwaid area in Sinai, Military spokesman said on Wednesday, Xinhua reported.

Gunmen in a car coming from Rafah borders area attacked the convoy of the Commander of the Second Field Army, General Ahmed Wasfy, who was inspecting the security personnel at the area. The commander's guards exchanged fire with the attackers and arrested the driver of the car, while other attackers ran away.

The guards seized the attackers' car in which they found an injured child who died after she was transferred to Arish hospital. Two guns and a U.S. made field binoculars were found in the car. Security forces are in hunt for the escaped terrorists.
Posted by: Steve White || 07/11/2013 00:00 || Comments || Link || E-Mail|| [324 views] Top|| File under:
Brøderbünd faces arrests
Authorities escalated their crackdown on Wednesday on the Muslim Brøderbünd, ordering the arrest of its top leader for inciting violence this week in which more than 50 people were killed in clashes with security forces.

One week after the military overthrew president Mohammed Mursi and began moving against his Muslim Brøderbünd movement, prosecutors issued a warrant for the arrest of the group's supreme leader, Mohammed Badie, as well as nine other leading Islamists. According to a statement from the prosecutor general's office, they are suspected of instigating Monday's violence outside a Republican Guard building that grew into the worst bloodshed since Mursi was toppled.

Members of the Brøderbünd and other Islamists have denounced Mursi's ouster and have refused offers by the interim leadership to join any transition plan for a new government. They demand nothing less than Mursi's release from detention and his reinstatement as president.

Foreign Ministry spokeman Badr Abdel-Atti gave the first official word on Mursi in days, saying the ousted leader is in a safe place and is being treated in a "very dignified manner". No charges have been leveled against him, Abdel-Atti said.

"For his own safety and for the safety of the country, it is better to keep him ... otherwise, consequences will be dire," he added.

Thousands of Muslim Brøderbünd supporters are continuing a sit-in at the Rabaah Al Adawiya Mosque near the Republican Guard building that was the site of Monday's clashes.
Posted by: Steve White || 07/11/2013 00:00 || Comments || Link || E-Mail|| [422 views] Top|| File under:
Africa Subsaharan
Four Members of Boko Haram sentenced for Life in Nigeria
[NATIONALTURK] Four members of the fearful terrorist group, Boko Haram
... not to be confused with Procol Harum, Harum Scarum, possibly to be confused with Helter Skelter. The Nigerian version of al-Qaeda and the Taliban rolled together and flavored with a smigeon of distinctly Subsaharan ignorance and brutality...
have been sentenced to life for their role in

kaboom

s that killed 19 people in Nigeria in 2012.

Shuaibu Abubakar, Salisu Ahmed, Umar Babagana-Umar and Mohamed Ali were found guilty of

criminal mastermind

ing and carrying out attacks on an electoral commission office and a church in Abuja.

This is believed to be the heaviest sentences given to any Boko Haram suspects ever since the Federal government started to crack the whip on them.

Boko Haram is responsible for a series of deadly attacks across northern and central Nigeria, leaving a lot of people dead and property destroyed.

The convicted men were found guilty of plotting and carrying out attack on the electoral commission in Suleja, Niger state, killing 16 people, and a second attack on a church that killed three others in July 2012 in Abuja.

A fifth suspect was sentenced to 10 years in jail, while a sixth person was acquitted for lack of substantial evidence for his conviction.

Presiding Judge of the case, Billisu Aliyu in summing up of his judgment described how the suspect lack sympathy and respect for human race.

"They used explosives meant for blasting rocks for mining purposes to kill human beings who had done nothing against them, the convicts have shown lack of respect for human life, they deserve to be removed from the society", Judge Aliyu said.
Posted by: Fred || 07/11/2013 00:44 || Comments || Link || E-Mail|| [329 views] Top|| File under: Boko Haram
Boko Haram Confirms Ceasefire Agreement
[SPYGHANA] "WE are seeking forgiveness from the people over the number of people killed in the country. I appeal to those who lost their loved ones to our activities to forgive us and on our side we have forgiven all those who committed atrocities against us. I want to state clearly that we have no hands in the unfortunate attack on the secondary school (Government Secondary School, Mamudo, Yobe State)."

With these words, Imam Muhammadu Marwana, an influential member of the Abubakar Shekau-led Boko Haram
... not to be confused with Procol Harum, Harum Scarum, possibly to be confused with Helter Skelter. The Nigerian version of al-Qaeda and the Taliban rolled together and flavored with a smigeon of distinctly Subsaharan ignorance and brutality...
sect, yesterday, confirmed a ceasefire agreement with the Federal Government to end their deadly activities across most states of Northern Nigeria, which have claimed about 4,000 lives and destroyed properties worth billions of Naira since 2009.

The agreement came exactly 82 days after the Federal Government raised a 25-man committee to work out modalities for granting the amnesty to the sect. Indeed, the Federal Government, yesterday, said that it had signed a ceasefire agreement with the

myrmidon

group.

Minister of Special Duties and Chairman of the Peace and Dialogue Committee in the North, Alhaji Tanimu Turaki announced the ceasefire agreement on the Hausa service of Radio

La Belle France

International monitored in Kano. The announcement came on the eve of the

Moslem

Holy month of Ramadan expected to commence today throughout the world.

It also coincided with a vehement denial by the

gunnies

that they had no hands in the murder of 30 boarding students of a secondary school in Yobe weekend. Although details of the peace deal were scanty, Turaki who spoke in Hausa further said that the Boko Haram

gunnies

had agreed to lay down their arms.

"We have sat down and agreed that Jama'atu Ahlul Sunnah Lidda'awati wal Jihad, known as Boko Haram will lay down their arms as part of the agreement so as to end the insurgency. Government agreed with ceasefire and will look into ways to ensure that the troops relax their activities till the final take off of the ceasefire," Turaki told his interviewers.

Confirming the truce, Imam Muhammadu Marwana said: "This ceasefire, in sha'Allahu, from the time I am talking to you (Radio

La Belle France

Hausa Service) we have ceasefire because of the discussion held so as to have peace over this struggle."
Posted by: Fred || 07/11/2013 00:44 || Comments || Link || E-Mail|| [714 views] Top|| File under: Boko Haram
Bangladesh
2 robbers killed in gunfight with Rab
Bagerhat --- Two forest robbers were killed in a gunfight with members of Rapid Action Battalion (Rab) in Andharmanik area of the Sundarbans under Mongla upazila on Wednesday.


Good luck finding that place...

The Sundarbans where the tigers rule...

The deceased were identified as Riad alias Dalim, 28, and Kalam Khan, 47. They belonged to notorious robber gang 'Sheersha Bahini'.


Ah, the Bahinis ride again!

Only the most notorious get the "Sheersha" label, y'know.

A team of the elite force conducted a drive in the Sundarbans around 1:45pm as part of their regular crackdown against the forest robbers, said commander of Rab-8 (Barisal) Col Faridul Alam who led the operation.

"What's on the Wednesday schedule, Inspector?"
"It's 'crackdown on forest robbers' in the afternoon, Colonel."
"Oh, good. I was getting rather tired of that 3am-in-the-brickyard routine."

A daytime action? Did they get overtime?

As the Rab members reached Baro Tengrarkhal of the Sunbarbans under Changpai Range,


Was that a secret lair or just a random spot?

the forest robbers opened fire on the law enforcers,


"Cheez! Not our spider sense again! Open aimless fire boys!"

forcing them to retaliate


...couldn't help themselves, could they...

One can sit through only so many randomly-aimed shots before one loses patience.

that triggered a one-sided gun battle.

After the 30-miniute gunfight, the robbers fled into the deep forest.


As if they'd never been there in the first place...

Just like Robin Hood and his Merry Men - Yoiks and Away!

Later, the crime busters recovered the bodies of Dalim and Kalam from the spot.


"Which spot?"
"THAT spot!"

They also recovered seven firearms, including three LGs, 35 bullets and a trawler used by the robbers and a large amount of relief materials.


No shutter gun. Day shift never gets the shutter gun.

The relief materials might come in handy, though.

Not to mention the trawler, whatever that might be.
Posted by: Steve White || 07/11/2013 00:00 || Comments || Link || E-Mail|| [317 views] Top|| File under:
Europe
Journalist shot dead in Russia's Dagestan
Akhmednabi Akhmednabiyev, the deputy editor of Novoye Delo newspaper, was killed in his car. He also wrote for the Caucasian Knot website. Police linked his killing to his work. He was known for investigating alleged human rights abuses by security forces. Dagestan is wracked by an Islamist insurgency and regular violence.

"It seems that somebody is trying to completely shut down the trickle of truthful information" from Dagestan, said the human rights group Memorial. Caucasian Knot said Mr Akhmednabiyev, 53, was the 17th journalist to be killed or die in suspicious circumstances in Dagestan since 1993.

Mr Akhmednabiyev's name had appeared in 2009 on a leaflet identifying journalists and activists suspected of supporting Islamists. Another journalist on the list, Gadzhimurad Kamalov, was shot dead in December 2011.
Posted by: Pappy || 07/11/2013 00:00 || Comments || Link || E-Mail|| [335 views] Top|| File under:
Home Front: WoT
Dhozer arraigned
Accused Boston Marathon bomber Dzhokhar Tsarnaev professed his innocence today in federal court, making a quick but dramatic first appearance under the stares of victims and their family members as he recited "not guilty" seven times in a thick accent.

Judge Marianne Bowler's courtroom was packed for the 19-year-old's arraignment on 30 charges, including use of a weapon of mass destruction resulting in death.

Two women believed to be his sisters, one carrying a baby, cried in court as Tsarnaev appeared shackled and handcuffed while dressed in an orange prison jumpsuit.

The courtroom, packed with many turned away to a spillover room, was silent as the accused teen killer was arraigned. Marathon bombing victims and their families, spectators and media began lining up for a look at the alleged bomber as early as 7:30 a.m. for the 3:30 p.m. hearing. Some even clashed with Tsarnaev's sympathizers.

"I have sympathy for the victims. I can see where they are coming from," said Tsarnaev supporter Jennifer Mack of Boston. "At the same time, this is my country. I can support who I want."


Jennifer Mack of Boston is a heartless idiot. You may quote me.

Seventeen of the charges qualify for the death penalty; U.S. Attorney General Eric Holder will decide whether to pursue Tsarnaev's execution if he is convicted.


So it will be whatever is convenient to Champ at the time...

Security at the federal court on Boston's waterfront was extraordinarily tight. The probable cause hearing was held next door to the ongoing mass murder trial of former FBI Most Wanted fugitive James "Whitey" Bulger.

Supporters, including one who came all the way from Washington state, said they believe Tsarnaev is innocent.

"I see zero evidence to say he actually did this," added Lacey Buckley, 23, of Washington state. "There is no DNA; there are no fingerprints. They got nothing."


Lacey Buckley is also a heartless, thoughtless, stupid idiot. Quote me.

About a half dozen supporters, all young women, wore T-shirts that read "Free the Lion" and "Dzhokhar is innocent."


These people are psychologically bent, to borrow a phrase used by Ace last night. That is the only explanation. I don't know if their nihilistic ideology makes them do it or whether they're just as evil as Dhozer, but not quite as bold.

I suspect rather they are the kind of witless airheaded females who stop thinking when they see a pretty male face. What are now being referred to as low information voters.

Another woman in court told the Herald the T-shirts "made her sick."

Lawyers said 80 to 100 witnesses will be called in the trial that could last about four months.

Dzhokhar was taken away in a white prison van right after the hearing.
Posted by: Steve White || 07/11/2013 00:00 || Comments || Link || E-Mail|| [328 views] Top|| File under:
India-Pakistan
Zardari's security chief killed
Pakistani President Asif Ali Zardari's security chief was killed in a suspected suicide bomb attack in the volatile port city of Karachi on Wednesday as he stopped his armoured vehicle to buy some fruit, police said.

A senior officer in Pakistan's financial capital told Reuters that Bilal Shaikh - Zardari's close aide - was killed along with two other people in a prosperous area of eastern Karachi. About a dozen others were wounded.

"It seems that the suicide attacker walked up to Bilal Shaikh's vehicle and blew himself up outside the front passenger seat of the vehicle where Shaikh was seated," said police officer Raja Umar Khattab.

A police escort was accompanying Shaikh's white armoured sports utility vehicle when the attack took place. No one immediately claimed responsibility.

Shaikh - who had survived an earlier assassination attempt near his home in Karachi about a year ago - used to change his routes several times while travelling around Karachi, one of Pakistan's most violent cities.
Posted by: Steve White || 07/11/2013 00:00 || Comments || Link || E-Mail|| [366 views] Top|| File under:
Iraq
Iraqi gunmen kill 14 breaking Ramadan fast
[NEWS.BRISBANETIMES.AU] Gunmen overran an Iraqi army checkpoint and opened fire on a trailer packed with

coppers

breaking their Ramadan fast, killing 14 in the country's restive western Anbar province.

The attack happened at sundown Wednesday as the troops were marking the end of the first day of fasting during the

Mohammedan

holy month of Ramadan.

It was the latest in a string of brazen strikes by

hard boyz

in which more than 2600 people have been killed since the start of April.

Gunmen launched their assault on the army checkpoint near the town of Barwana, which lies across the Euphrates River from the town of Haditha, about 220km northwest of Storied Baghdad


...located along the Tigris River, founded in the 8th century, home of the Abbasid Caliphate...


. Barwana's mayor, Meyasser Abdul-Mohsin, said three soldiers were killed and four were

maimed

in that attack.
Posted by: Fred || 07/11/2013 10:52 || Comments || Link || E-Mail|| [356 views] Top|| File under: al-Qaeda in Iraq
Syria-Lebanon-Iran
Syria's regime plays by 'Qusair rules' against rebels
Syrian government forces are pounding rebel-held districts of the strategic central city of Homs with air strikes and artillery, using what have become known as "Qusair rules" after the bulldozer tactics that produced a seminal victory for the regime in storming the rebels' western stronghold of Qusair in May.

Government troops used relentless bombardment of Qusair, which controlled vital supply routes in western Syria, to batter the city for two weeks before sending in a ground force largely made up of fighters from Hezbollah, the regime's Lebanese ally, battle-hardened by years of fighting Israel, into the ruins to wipe out the rebel defenders. Hezbollah, like Syria and strategic ally of Iran, took heavy casualties in the fierce house-to-house fighting in Qusair, but finally crushed the rebels after three weeks of fighting to cut off the rebels' vital supply lines from neighboring Lebanon.

Now the forces loyal to embattled President Bashar Assad, fighting rebels armed by Saudi Arabia and Qatar and more recently a reluctant United States, are using "Qusair rules" against the rebels who hold 14 districts of divided Homs, an early epicenter of the 28-month-old insurgency against Assad and which once had a population of about 650,000.

With Qusair out the way, Assad's forces, which also include a growing number of Iraqi Shiite fighters trained and largely controlled by Iran's Islamic Revolutionary Guards Corps, Damascus has reopened links with the northwestern region that is the heartland of Assad's Alawite sect, an offshoot of Shiite Islam, and the key Syrian ports of Latakia and Tartous through which pass most of Assad's weapons shipments from Russia.

Now the regime is seeking to break a lengthy stalemate in Homs, where about 60 percent of the buildings are reported to have been destroyed or too damaged to be inhabited during months of fighting.

Syrian troops advanced into the Khaldiyeh district Monday after bombarding the rebel-held area for 10 days, rebel activists reported.

By all accounts, the rebels are being squeezed hard in the current offensive that began June 29, because they're cut off from the supply of arms now coming from the West via Turkey in the north and Jordan in the south.

The regime forces have vastly superior firepower and, as they did in Qusair, are concentrating it on battering Homs into submission as part of Damascus' grand offensive.

It's clear the regime's steadily gaining ground as Assad seeks to cement control of the territory between Damascus, most of which he holds, and the Alawite stronghold in the north, apparently seeking to push the rebels out of the center of the country.

Another offensive including a large Hezbollah force is gathering pace further north against Aleppo, where rebels also hold ground. For now the main focus is Homs, but Aleppo, once Syria's commercial heart, is expected to face "Qusair rules" too.
Posted by: Pappy || 07/11/2013 00:00 || Comments || Link || E-Mail|| [337 views] Top|| File under:
Who's in the News
48
[untagged]
3
Arab Spring
3
Boko Haram
2
Hezbollah
1
al-Qaeda in Iraq
Bookmark
E-Mail Me
The Classics
The O Club
Rantburg Store
The Bloids
The Never-ending Story
Thugburg
Gulf War I
The Way We Were
Bio
Merry-Go-Blog
Hair Through the Ages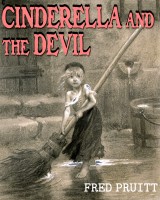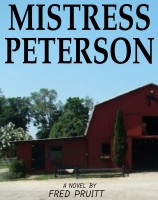 On Sale now!


A multi-volume chronology and reference guide set detailing three years of the Mexican Drug War between 2010 and 2012.

Rantburg.com and borderlandbeat.com correspondent and author Chris Covert presents his first non-fiction work detailing the drug and gang related violence in Mexico.

Chris gives us Mexican press dispatches of drug and gang war violence over three years, presented in a multi volume set intended to chronicle the death, violence and mayhem which has dominated Mexico for six years.
Click here for more information


Meet the Mods
In no particular order...


Steve White
Seafarious
Pappy
lotp
Scooter McGruder
john frum
tu3031
badanov
sherry
ryuge
GolfBravoUSMC
Bright Pebbles
trailing wife
Gloria
Fred
Besoeker
Glenmore
Frank G
3dc
Skidmark
Alaska Paul



Better than the average link...



Rantburg was assembled from recycled algorithms in the United States of America. No trees were destroyed in the production of this weblog. We did hurt some, though. Sorry.
3.226.245.48