Africa North
ElBaradei: Include Brotherhood in Egypt Transition
[An Nahar] Nobel Peace laureate Mohamed ElBaradei


Egyptian law scholar and sometime Iranian catspaw. He was head of the IAEA from December 1997 to November 2009. At some point during his tenure he was purchased by the Iranians. ElBaradei and the IAEA were jointly awarded the Nobel Peace Prize for something in 2005. ElBaradei served on the Board of Trustees of the International Crisis Group, a lefty NGO that is bankrolled by the Carnegie Foundation, the Ford Foundation, the Bill & Melinda Gates Foundation, as well as George Soros' Open Society Institute. After the fall of Mubarak he ran for president. He lost.


called for the

Moslem Brüderbund

to be included in Egypt's political future, in a media interview conducted before his candidacy as interim premier hit opposition.

ElBaradei told German news weekly Der Spiegel in remarks published Sunday that members of the

Moslem Brüderbund

camp of ousted president Mohamed Morsi should not be treated as criminals.

"I am calling for inclusion of the Brotherhood in the democratization process," he said in comments printed in German.

"No one should be taken to court without a convincing reason. Former president Morsi must be treated with dignity," he added, calling such principles "preconditions for national reconciliation".

Asked whether he feared becoming a "fig leaf" for the military, which deposed Morsi Wednesday, ElBaradei insisted the generals were listening to his concerns.

"My red line is that I won't work with anyone who does not respect tolerance and democracy," he said.

ElBaradei said he expected new elections "at the latest in one year's time" and said he could accept another

Moslem Brüderbund

victory if it respected democratic principles.

Posted by: Fred || 07/08/2013 00:00 || Comments || Link || E-Mail|| [353 views] Top|| File under: Arab Spring
Egypt Acquits Anti-Morsi Bloggers of Inciting Violence
[An Nahar] An Egyptian court on Sunday acquitted 12 activists opposed to ousted Islamist president Mohamed Morsi of charges they incited violence against members of his

Moslem Brüderbund

, a judicial source said.

Among those cleared of the allegations were prominent bloggers Ahmed Douma, who had been released on Saturday ahead the verdict, and Alaa Abdelfattah and Nawara Nagm, the source told Agence

La Belle France

Presse.

They had been accused of "inciting violence" during

festivities

in March near the Cairo headquarters of Morsi's Brotherhood that the health ministry said injured 160 people.

Douma was sentenced in June to six months in prison after being found guilty of insulting Morsi by describing him as a "criminal who escaped justice."

Posted by: Fred || 07/08/2013 00:00 || Comments || Link || E-Mail|| [349 views] Top|| File under: Arab Spring
Tunisia Actors May Face 'Indecency' Charges
[An Nahar] Tunisia's public prosecutor is due to question 19 actors who were attacked by radical Salafist

Moslem

s for alleged "indecent" behavior, their lawyer told Agence

La Belle France

Presse on Sunday.

The actors are to appear on Monday before the public prosecutor who is expected to charge them with "indecent acts", Ghazi Mrabet said, although the exact nature of what they are accused of remains unclear.

A support group denounced an attack on artistic freedoms and said the actors were performing a show on Saturday night in the western town of Kef, to help raise funds for a local theater damaged in an arson attack.

A group of Salafists


...Salafists are ostentatiously devout Moslems who figure the ostentation of their piety gives them the right to tell others how to do it and to kill those who don't listen to them...


attacked them and when police intervened they tossed in the calaboose
Please don't kill me!
the actors while letting the radical Islamist

snuffies

go, the lawyer added.

"The Salafists carry out attacks but actors are locked away
You have the right to remain silent...
," said an angry actress Leila Toubel who heads the support group for the 19.

Police said the performance was also a tribute to anti-Islamist MP Chokri Belaid, who was assassinated in February by suspected Salafists.

Toubel accused the Salafists who attacked the actors of staunchly opposing "art and beauty".

"That is why they attack us," she said.

Posted by: Fred || 07/08/2013 00:00 || Comments || Link || E-Mail|| [366 views] Top|| File under: Salafists
Egypt: Army destroys more than 40 Gaza-Sinai tunnels
[Ynet] According to Egyptian newspaper Al-Shorouk, the Egyptian army has destroyed more than 40 smuggling tunnels in Sinai in order to prevent infiltration of

forces of Evil

into the peninsula, said a senior military official.

Egyptian newspaper Al Gomhuria reported that the army will launch an operation together with the Egyptian air force to eliminate terrorist networks in Sinai. A

bigwig

quoted by the paper referred to the possibility of Israel objecting to the operation and said that "the matter in general is not related to Israel, but to the national security of Egypt."
Posted by: trailing wife || 07/08/2013 00:00 || Comments || Link || E-Mail|| [323 views] Top|| File under: Hamas
Great White North
Canada to resettle 1,300 Syrian refugees by end of 2014
Canada plans to resettle up to 1,300 refugees from war-torn Syria by the end of next year, Federal Immigration Minister Jason Kenney announced on Wednesday. The federal government will immediately take in 200 people deemed at high risk by the United Nations High Commissioner for Refugees. The remaining 1,100 are to be brought in via private sponsorship organisations by the end of next year.

"I've met with hundreds of Canadians of Syrian origin over the past year and have heard their anxiety and their desire to help with those facing danger and have had to flee their homes," Kenney said at a downtown Edmonton centre that assists new immigrants. "Canada is meeting its commitment to the UN and making an important contribution to the co-ordinated global effort to help Syrian refugees."

An estimated two million people have fled their homes in Syria during the civil war. Kenney said the government is committed to the UN's goal of finding a long-term political solution to the fighting.

"You cannot solve a refugee crisis involving millions of people by just seeking to airlift them to a handful of developed countries," said Kenney. "That is completely unrealistic and, in fact, is not a long-term solution."

The 200 high-risk spaces are for people who are in immediate danger in refugee camps, including women facing sexual violence, children, gay men and religious minorities, said Kenney.

"We're looking with the UN at those people who have faced, if you will, secondary persecution. They fled Syria because of the war and now they're facing danger in some of the camps," said Kenney. "The UN frankly just needs to get them out and those are the people we are focusing on."
Posted by: Steve White || 07/08/2013 00:00 || Comments || Link || E-Mail|| [358 views] Top|| File under:
Home Front: WoT
Snowden has until Monday to respond to asylum offer
The skinny little creep is in a box, and now it's being shut tight on him. Good...

Venezuelan officials say they have not heard from Edward Snowden since the country offered the professed NSA leaker asylum, but would wait until Monday to hear if he would take up the offer.

"There has not been any type of communication,'' Foreign Minster Elias Jaua said on state television late on Saturday. "We are waiting until Monday to know whether he confirms his wish to take asylum in Venezuela."

News of the apparent deadline followed the announcement by the president of Bolivia that it was joining Venezuela and Nicaragua in indicating that they would offer asylum to fugitive, who is believed to be hiding inside the transit zone of Moscow's Sheremetyevo Airport as the United States continues efforts to have him extradited.

Now that the presidents of Nicaragua, Bolivia and Venezuela have offered to grant NSA leaker Edward Snowden asylum, it's unclear what will happen to him or where he will go. But wherever it is, it won't come soon enough for Russian President Putin.

President Nicolas Maduro of Venezuela both condemned the U.S. spy programs that Snowden revealed and said he deserved protection.

"Who is the guilty one? A young man ... who denounces war plans, or the U.S. government which launches bombs and arms the terrorist Syrian opposition against the people and legitimate President Bashar al-Assad?'' Maduro asked, to applause and cheers from military officers at a parade on Saturday.

Venezuela "decided to offer humanitarian asylum to the young American Edward Snowden" so he can live without "persecution from the empire," Maduro said, referring to the U.S. He extended the invitation to Snowden during a speech Friday commemorating the anniversary of Venezuela's independence, according to the Associated Press.

Since winning a presidential vote in April that followed leader Hugo Chavez's death from cancer, Maduro has often criticized the United States, and accused it of plotting to kill him.


And we're sending the skinny little creep to pull the job off, Nick...

House Intelligence Committee Chairman Mike Rogers told CNN on Sunday that he "absolutely" thinks one of the South American countries will provide Snowden with travel documents. Rogers (R-MI) said on CNN's "State of the Union" that the U.S. should "send a very clear message" to the nations offering Snowden asylum "that we won't put up with this kind of behavior."
Posted by: Steve White || 07/08/2013 00:00 || Comments || Link || E-Mail|| [339 views] Top|| File under:
India-Pakistan
Taliban 'Pushing Children to Stone Age' - Pakistan School Bombings
More than 700 schools in Khyber Pakhtunkhwa (KP) have been destroyed or damaged by militants during the past four years, putting thousands of children behind in their studies, according to KP Elementary and Secondary Education Department figures.

About 555 of the 750 schools that were damaged in Taliban attacks since 2010 have been rebuilt, according to the KP Elementary and Secondary Education Department. About 200 schools are under renovation or reconstruction now.

Still, the continued attacks in Matani are taking a toll on the psyche of the residents.

"An atmosphere of total fear prevails in the area as many would not even tell us the name of the school's headmaster when we went there to investigate," Matani Chief Investigation Officer Riaz Khan said.

"People in Matani villages don't even step out of their homes at night," he said. "Who would want to be slaughtered [by the Taliban]?"

"A deepening sense of fear and torment prevails with students," Muhammad Iqbal, a teacher, said. "They ... live in a constant depressing situation." Bombings are a routine affair in Matani, and as a result, educational activities have been badly affected, he said.

The militants have shown little regard for civilians and children as they continue their so-called war on education by attacking schools. Educational institutions have accounted for 13 per cent of recorded attacks throughout the war on terror, the Institute for Economics and Peace reported last December in its Global Terrorism Index.

"There is not a single school in the Matani area that has not been attacked," Riaz said, noting that, if a room or two remained after a bombing, militants sometimes bomb it again.

Militants want to traumatise children and weaken the writ of the government, former National Assembly member Bushra Gohar said.

"They are creating confusion in society," the Awami National Party (ANP) leader said. "[They are] trying to push back our children to the Stone Age."


Posted by: Glenmore || 07/08/2013 07:42 || Comments || Link || E-Mail|| [454 views] Top|| File under:
Israel-Palestine-Jordan
Abu Qatada lands in Jordan from Britain
Cleric Abu Qatada arrived in Amman on Sunday after Britain deported him to face terror charges ending a decade-long legal battle, a Jordanian government official said.


The riddance is good! Now the Brits can start working on the bucketfooting tangle of courts that the bastard exploited to keep from being dumped. If a nation can't flush its own toilet there's something dreadfully wrong.

"Abu Qatada landed at Marka airport in east Amman," the official said. "He was escorted by British and Jordanian guards, who handed him over to state security court prosecutors."


Enjoy the beatings the Jordanians promised not to do, Abu...

The military tribunal lies just outside the airport.

Abu Qatada's father, brothers and other family members stood outside the courthouse waiting for his arrival, an AFP photographer reported.

Abu Qatada, 53, was taken from prison in an armoured police van to a military airfield on the outskirts of London, from which he was flown out of Britain at 0146 GMT.


With any luck we'll never hear of him again...
Posted by: Steve White || 07/08/2013 00:00 || Comments || Link || E-Mail|| [321 views] Top|| File under:
Syria-Lebanon-Iran
March 14 Calls for Arms-Free Sidon, Says 'Statelet' Cause of Violence
[An Nahar] The March 14 alliance called on Sunday for announcing Sidon an arms-free city, saying the presence of an "illegitimate statelet" was the reason behind the violence in the southern city.

Following a large-scale meeting held by around 170 politicians, academics and journalists at MP Bahia Hariri's residence in Majdalyoun, the alliance said in a statement read by former

politician

Fares Soaid that Sidon's and

Leb

's wounds were "still bleeding."

It is the role of the state to heal them, said Soaid, who is the March 14 general-secretariat coordinator.

He said the conferees, including Hariri and al-Mustaqbal


... the Future Movement, political party led by Saad Hariri...


bloc MP Fouad Saniora, called for announcing Sidon a weapons-free city, where only the military's arms should have a presence.

They also rejected the phenomenon of so-called Resistance Brigades in Sidon.

"The source of the violence and strife in

Leb

is the presence of a statelet," they said, adding that such an "unprecedented situation" is drawing "unacceptable violent retaliation."

The statement was referring to Hizbullah, which the March 14 coalition has accused of being the source of the violent

festivities

between the army and Salafist

holy man

Sheikh Ahmed al-Asir two weeks ago.

The gunbattles, which have left 18 soldiers and around 20

gunnies

dead, were sparked after al-Asir's followers opened fire on an army checkpoint.

But March 14 officials say that al-Asir's growing frustration from Hizbullah's presence in apartments near his Bilal bin Rabah mosque in Abra were one of the reasons behind his militancy.

"We reject all counter-violence and counter-extremism," they said in their statement.

The conferees considered the memo handed to President Michel Suleiman


...before assuming office as President, he held the position of commander of the Leb Armed Forces. That was after the previous commander, the loathesome Emile Lahoud, took office as president in November of 1998. Likely the next president of Leb will be whoever's commander of the armed forces, too...


by Sidon MPs Hariri and Saniora as a "national memo."

The memo asks for the referral of the case of the Sidon

festivities

to the Judicial Council and the prevention of all armed activities in the city.

It also calls for the removal of all political flags from the city and the closure of all offices belonging to "

gang

s," in reference to Hizbullah.

The conferees called on the Higher Relief Council to speed up the compensation to citizens whose properties were damaged in Sidon's

festivities

.

They also urged the judiciary to inform the public about the results of the investigation.

Soaid said the officials formed a "national committee" to follow up the decisions reached during the meeting.

Posted by: Fred || 07/08/2013 00:00 || Comments || Link || E-Mail|| [424 views] Top|| File under: Hezbollah
Report: Hezbollah Supporters Ask To Withdraw From Syrian War
[Ynet] Shiite citizens in

Leb

, who support Hezbollah, asked the heads of the Lebanese terror organization to not send their sons to fight in Syria anymore, according to the London-based Arabic newspaper Asharq Al-Awsat.

It was additionally reported that

bigwig

s of the organization traveled to Iran, where they asked for additional aid to fight against the Syrian rebels.
Posted by: trailing wife || 07/08/2013 00:00 || Comments || Link || E-Mail|| [323 views] Top|| File under: Hezbollah
Who's in the News
26
[untagged]
6
Arab Spring
3
TTP
3
Hezbollah
2
Hamas
2
Govt of Syria
2
Salafists
1
Moro Islamic Liberation Front
1
Taliban
1
Thai Insurgency
1
Govt of Pakistan
1
al-Qaeda in Arabia
1
al-Qaeda
1
Indian Mujaheddin
Bookmark
E-Mail Me
The Classics
The O Club
Rantburg Store
The Bloids
The Never-ending Story
Thugburg
Gulf War I
The Way We Were
Bio
Merry-Go-Blog
Hair Through the Ages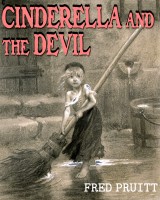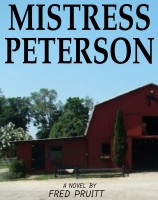 On Sale now!


A multi-volume chronology and reference guide set detailing three years of the Mexican Drug War between 2010 and 2012.

Rantburg.com and borderlandbeat.com correspondent and author Chris Covert presents his first non-fiction work detailing the drug and gang related violence in Mexico.

Chris gives us Mexican press dispatches of drug and gang war violence over three years, presented in a multi volume set intended to chronicle the death, violence and mayhem which has dominated Mexico for six years.
Click here for more information


Meet the Mods
In no particular order...


Steve White
Seafarious
Pappy
lotp
Scooter McGruder
john frum
tu3031
badanov
sherry
ryuge
GolfBravoUSMC
Bright Pebbles
trailing wife
Gloria
Fred
Besoeker
Glenmore
Frank G
3dc
Skidmark
Alaska Paul



Better than the average link...



Rantburg was assembled from recycled algorithms in the United States of America. No trees were destroyed in the production of this weblog. We did hurt some, though. Sorry.
34.238.248.103