-Land of the Free
Pentagon's secret army: Shadowy 60K-strong undercover force operating across globe, specializes in cutting-edge 'signature reduction' espionage techniques, has $900B budget
[Daily Mail, where America gets its news]
The Pentagon has amassed a secret, 60,000-strong undercover army to carry out domestic and foreign assignments, a new investigation has revealed


The force is reportedly more than 10 times the size of the CIA's clandestine operation and includes military and civilian agents 'in real life and online'


The agents are 'trained to create secret identities for themselves, make disguises, and can assume fake identities online to pursue high value targets'


The digital sleuths can even manipulate biometric databases of foreign Governments so agents can pass fingerprint checks under false identities


Newsweek says the force is part of a new front in covert warfare using a little-known espionage known as 'signature reduction'


Signature reduction gives the US deniability on sensitive missions and allows soldiers, civilians and contractors to work under false identities


While signature reduction operatives are rarely outed, intelligence agents point to the 2013 arrest of American 'diplomat' Ryan Fogle in Moscow as one such case
According to a Newsweek investigation, the force includes NSA agents, cyber security experts and special forces operating behind hostile enemy lines in places like North Korea and Iran, and is serviced by around 130 private companies, and supported by dozens of secretive Government agencies.



A cover element 60,000 strong? Sixty strong would present quite a challenge. Lloyd Austin at the helm? Little wonder victory has eluded us in Afghanistan for 20 years. The Signature Reduction people consumed all the talent and resources.





$900B budget was it? And the Klingon's just sat back and let the money go to DoD ?





Is there an Extraterrestrial section? A challenge coin ?




Posted by: Skidmark || 05/18/2021 00:28 || Comments || Link || E-Mail|| [374 views] Top|| File under:
Afghanistan
Operations Begin to Retake Three Districts as Ceasefire Ends
[ToloNews] Afghan forces have launched operations to retake three districts--one in Baghlan, one in Maidan Wardak and one in

Pashtun-infested Logar

province two days after a three-day ceasefire ended, according to army forces on the ground.

The centers of Charkh district in

Pashtun-infested Logar

, Burka district in Baghlan and Nerkh district in Maidan Wardak fell to the Taliban

...mindless ferocity in a turban...
weeks ago.

"In order to deploy our forces in areas where our troops made a tactical retreat, there is a proper military plan. We will be redeployed in those areas with more power and the enemy will not be allowed to grow," said Rohullah Ahmadzai,

front man

for Defense Ministry.

A

politician

from Baghlan said that after fall of the Burka district in the province,

festivities

have reached the outskirts of the city of Pul-e-Khumri.

"Baghlan needs serious attention as it is an important province," said Asadullah Shahbaz, an MP from Baghlan. "This is because it is a connecting point for nine northern provinces. If it faces a problem, nine provinces will face the problem."

Meanwhile,


...back at the wreckage, Captain Poindexter awoke groggily, his hand still stuck in the Ming vase...


Nangarhar


The unfortunate Afghan province located adjacent to Mohmand, Kurram, and Khyber Agencies. The capital is Jalalabad. The province was the fief of Younus Khalis after the Soviets departed and one of his sons is the current provincial Taliban commander. Nangarhar is Haqqani country..


, Laghman
...Afghan province with a population of about 445,600, which is multi-ethnic and mostly a rural society. During the invasions of Alexander the Great, the area was known as Lampaka, wich is apparently Olde Macedonian for Laghman.The city of Mihtarlam serves as the bucolic capital of the province. The population is half Pashtun, the remainder Tadjik and Pashai. It had a repution for great wealth until it was conquered in the tenth century by Abu Mansur Sabuktigin.
He conquered it and set fire to the places in its vicinity which were inhabited by infidels, and demolishing the idol-temples, he established Islam in them, He marched and captured other cities and killed the polluted wretches, destroying the idolatrous and gratifying the Musulmans. After wounding and killing beyond all measure, his hands and those of his friends became cold in counting the value of the plundered property.
After that it was mostly notable for the production of dirt, rocks, and holy men...
, Maindan Wardak and Kunduz have faced attacks in the last 24 hours.

The Afghan army said that the Taliban has suffered "heavy losses" in Afghan forces operations, which has been denied by the group.
Taliban

...Arabic for students...
attacks on Baghlan Markazi with an intention to capture the district.

A

front man

for Baghlan Police HQ, Ahmad Javed Basharat told the media that the Taliban fighters launched their offensive at around 4:00 am local time from different positions.

According to Basharat, the Taliban attacks were rebuffed by the ANDSF, he said "Talibs also suffered heavy casualties during the battles".

Basharat also denied rumors that Talibs entered Baghlan Markazi and that the district is on the brink of collapse.

He said sufficient number of government forces were stationed in the region.

Taliban has not yet commented over the incident and on their casualties.

Moreover, two children were killed and three others injured when a mortar hit their house on Sunday night in the Baraki Barak district of

Pashtun-infested Logar

province.

In another incident Abdul Zahir, police chief of Laghman's Dawlat Shad district was killed in a friendly fire on Sunday.
Posted by: trailing wife || 05/18/2021 01:39 || Comments || Link || E-Mail|| [170 views] Top|| File under: Taliban
80 migrants swam to Spanish enclave of Ceuta from neighboring Morocco, or maybe 5,000
[PUBLISH.TWITTER]

Around 5,000 people crossed the border from Morocco into the Spanish exclave of Ceuta on Monday, a single-day record, Spanish officials said.

The surge came as Morocco lodged a diplomatic protest against Spain for accepting a rebel leader for medical treatment.

Thousands of young migrants colonists, including about 1,000 minors, swam or waded across the heavily fortified border. Others floated across in inflatable dinghies or swimming rings.

At least one person drowned while attempting to cross, according to local media reports.

The arrivals were checked by the

Red Thingy

and taken to a migrant reception center.

The Spanish exclaves of Ceuta and Melilla are Africa's only land border with the European Union

...the successor to the Holy Roman Empire, only without the Hapsburgs and the nifty uniforms and the dancing...
, making it a target for people seeking to migrate to Europe. Only 475 migrants colonists had crossed into Ceuta between January 1 and May 15 this year.

Moslem colonists Migrants head for Spain's enclave of Ceuta

WHY IS MOROCCO ANGRY WITH SPAIN?
Local officials anonymously accused Moroccan border patrols of deliberately lax controls amid a diplomatic spat.

Rabat has clashed with Spain in recent weeks, after it emerged that Polisario Front leader Brahim Ghali has been receiving treatment for COVID-19 in northern Spain since mid-April.

The Polisario Front

bully boyz

have fought to secede Western Sahara from Morocco. Analysts have warned the spat could threaten bilateral cooperation on fighting illegal immigration. Spain has justified treating him on humanitarian grounds.

Last month, the Moroccan foreign ministry said the stance was "inconsistent with the spirit of partnership and good neighborliness" and later warned the move would have "consequences."

Mohammed Ben Aisa, head of the non-profit Northern Observatory for Human Rights, told the AP that the recent diplomatic tensions played a role in the influx, in addition to good weather and the seasonal attempts to reach Europe.

"The information that we have is that the Moroccan authorities reduced the usually heavy militarization of the coasts, which come after Morocco's foreign ministry statement about Spain's hosting of Brahim Ghali," he said.

"The area is heavily monitored by security forces and attempts there, whether to climb the fence or swim, are usually stopped," he added.

Footage published in Spanish media showed people climbing the rocky breakwaters and running across the Tarajal beach, in the southeastern end of the city. Other videos showed long lines of young men outside

Red Thingy

warehouse, waiting to be registered with authorities.

HOW HAS SPAIN RESPONDED?
On Monday, the Spanish interior ministry said in a statement that Spain "has been working tirelessly on a migration policy that concerns the whole of the European Union and Morocco, the country of origin of the people who have arrived swimming today."

It has deployed hundreds of officers in light of the arrivals to help process and return them more quickly.

Rabat cooperates with Madrid on migration flows in exchange for recurring payments and training for its police and army. The EU also relies on Moroccan intelligence for fighting extremism.

Spain does not grant Moroccans asylum status, but it does allow unaccompanied migrant children to legally remain in the country under the government's supervision.
Posted by: Fred || 05/18/2021 00:00 || Comments || Link || E-Mail|| [111 views] Top|| File under: Human Trafficking
Africa Subsaharan
Uganda to share intelligence with Congo on Islamist rebels
[EN.ALGHADEERTV.NET] Uganda said on Monday it had agreed with neighbouring Democratic Republic of the Congo

...formerly the Congo Free State, Belgian Congo, Zaire, and who knows what else, not to be confused with the Brazzaville Congo aka Republic of Congo, which is much smaller and much more (for Africa) stable. DRC gave the world Patrice Lumumba and Joseph Mobutu, followed by years of tedious civil war. Its principle industry seems to be the production of corpses. With a population of about 74 million it has lots of raw material...
(DRC) to share intelligence and coordinate a new push by Kinshasa to combat

Salafist tough guys

blamed for worsening violence in Congo's east.The move came a week after Congolese officials said the two countries would set up an operations centre in Eastern Congo to fight the rebels, known as the Allied Democratic Forces (ADF).


...the ADF is one of several murderous Moslem groups in NE Congo. In 2019 the U.S. Treasury Department imposed sanctions on them for the usual reasons. They don't appear to be affiliated with al-Qaeda or Islamic State, though ISIS claims their work from time to time — they just like killing infidels...

"Definitely, there will be coordination, sharing intelligence, sharing information and all sorts of security nature kind of activities," Brigadier Flavia Byekwaso, spokeswoman for the Uganda People's Defence Forces (UPDF), told

Rooters

.

The commander of UPDF's Mountain Brigade, Maj. Gen. Kayanja Muhanga, had in recent days met security officials in the eastern Congo town of Beni to discuss coordinating on anti-ADF operations, Byekwaso said.

However,


there's no worse danger than telling a mother her baby is ugly...


Uganda did not intend to deploy forces in Congo, Byekwaso said.

A Congolese government spokesperson had no immediate comment.

The violence in Eastern Congo, which the United Nations


...the Oyster Bay money pit...


said killed 850 people last year, has pushed the two countries to improve historically strained relations.

Rwandan President Paul Kagame, following a Monday meeting in

Gay Paree

with Congolese President Felix Tshisekedi, also affirmed collaboration with Congo in fighting rebels.

"We will also be alongside the DRC for all the initiatives put in place to strengthen security in the east of its territory, which borders our country," Kagame said in a statement released by the Congolese presidency on Monday.

Rwanda is interested in another rebel group, the Democratic Forces for the Liberation of Rwanda (FDLR), a Hutu militia founded by former officers and

gunnies

who fled into Congo after participating in Rwanda's 1994 genocide.

The ADF on the other hand began its insurgency against the Ugandan government in the 1990s from its bases in the mountains of western Uganda, across the border from Eastern Congo.

Later that decade, a Ugandan government offensive pushed fighters deeper into the eastern Congolese jungle and temporarily quelled the uprising. But violence has spiked in recent years.

In March, the United States labelled the ADF a foreign terrorist organization because of alleged links to the Islamic State

...formerly ISIS or ISIL, depending on your preference. Before that they were al-Qaeda in Iraq, as shaped by Abu Musab Zarqawi. They're really very devout, committing every atrocity they can find in the Koran and inventing a few more. They fling Allah around with every other sentence, but to hear western pols talk they're not really Moslems....
group, although the United Nations has played down the strength and nature of IS influence in Congo.

On May 3, Kinshasa introduced martial law in eastern Congo's North Kivu and Ituri provinces in hopes of stemming the worsening bloodshed.
Posted by: Fred || 05/18/2021 00:00 || Comments || Link || E-Mail|| [83 views] Top|| File under: Islamic State
Iraq
8 ISIS terrorists killed in northern Iraq
[EN.ALGHADEERTV.NET] The

front man

for the Commander-in-Chief of the Iraqi Armed Forces, Major General Yahya Rasoul, announced on Mon. that eight ISIS

bad boyz were potted

in northern Iraq.

Series of counter-terrorist operations of Iraqi army forces continue in different parts of the country.

Iraqi forces launched a new operation against ISIS

forces of Evil

in the southeast of djinn-infested Mosul
... the home of a particularly ferocious and hairy djinn...
province, the military official said, and Iraqi army forces killed eight ISIS elements.

A number of military equipment were seized in the operation.

Following the security developments in Iraq, a number of ISIS terrorist elements recently tried to infiltrate into the areas of Diyala province, but the timely intervention of Hash al-Sha'abi resistance forces (PMF) prevented them from achieving their goal.


Posted by: Fred || 05/18/2021 00:00 || Comments || Link || E-Mail|| [60 views] Top|| File under: Islamic State
Israel-Palestine-Jordan
Two dead, 8 wounded in Gaza rocket attack on south
[Ynet] - At least two people were killed and eight others wounded Tuesday afternoon when a rocket fired from Gaza made a direct hit on a packing plant at Moshav Ohad in Eshkol Regional Council.

All the casualties were foreign workers from Thailand. Two people were seriously wounded, one person was moderately hurt and the others sustained light wounds.


Blind luck or act of solidarity with African-American war against racism (targeting Asians)?
Posted by: g(r)omgoru || 05/18/2021 12:44 || Comments || Link || E-Mail|| [193 views] Top|| File under: Hamas
Israel Fools Hamas Terrorists To Flee Into Tunnel Network Then Bombs Them To Bits
[The Lid] Whoever planned this IDF operation is brilliant. The IDF made Hamas think that a ground incursion was about to happen. Fearing the attack Hamas terrorists escaped into their tunnel system. At least they thought they were escaping. They didn't realize they were being set up, they weren't escaping—the Israeli Airforce was waiting for them at the tunnels. Israel fooled Hamas

At around 3pm EDT Thursday, the IDF began to assemble troops on its border with Hamas-controlled Gaza. It looked like the expected IDF incursion into Gaza to force Hamas to stop firing missiles would happen any second. About two and a half hours later, the IDF released this message:
Posted by: Besoeker || 05/18/2021 02:04 || Comments || Link || E-Mail|| [279 views] Top|| File under: Hamas
West Bank: Paleo yoot killed in clashes with IDF near Hebron, Hamas egging on W. Bank attacks, car ramming foiled
[IsraelTimes] According to Paleostinian media reports, 18-year-old Obeida Akram Jawabrah was shot and killed by the Israel Defense Forces tonight near al-Aroub Refugee Camp near Hebron.

The circumstances that led to Jawabrah's death were not immediately clear. But it appeared to be related to an incident where Paleostinians allegedly shot at Israeli troops close to a junction near the entrance to the refugee camp.

Some 22 West Bank Paleostinians have been killed by Israeli forces since hostilities began between Israel and

Hamas, a contraction of the Arabic words for "frothing at the mouth",

last Monday. The Israeli army said several were attempting to commit terror attacks, while others were shot by Israeli soldiers during violent mostly peaceful

festivities

.

TV: Hamas trying to encourage terror attacks from West Bank
[IsraelTimes]

Hamas, the well-beloved offspring of the Moslem Brotherhood,

is doing its utmost to encourage terrorist attacks from the West Bank on targets in Israel, Channel 12 reports, and failing that on settlements or military targets in the West Bank.

It has also been distributing leaflets in the West Bank, notably in refugee camps, asserting that Paleostinian Authority President the ineffectual Mahmoud Abbas

...aka Abu Mazen, a graduate of the prestigious unaccredited Patrice Lumumba University in Moscow with a doctorate in Holocaust Denial. While no Yasser Arafat, he has his own brand of evil, just a little more lowercase....
has approved violent mostly peaceful confrontations with IDF forces tomorrow, when the PA has called a general strike in the West Bank, the report says.

Abbas, who met earlier today with US emissary Hady Amr, has told the PA's security forces that this is not the case, and that they are to seek to prevent such confrontations.

Assailant tries to ram troops in West Bank, hits jeep and is arrested — IDF
[israelTimes] Military says suspect taken for questioning after soldiers fire shots in the air during apparent attack at Hawara.
Posted by: trailing wife || 05/18/2021 01:31 || Comments || Link || E-Mail|| [136 views] Top|| File under: Hamas
Israeli seriously hurt by Arab mob in Lod dies of wounds; police said to file 116 indictments of suspects in Arab-Jewish riots, zero against Jews
Another project for Arab Israeli Ra'am Party's Mansour Abbas

to make promises about

, or not, as the case may be.

[IsraelTimes] Lod resident Yigal Yehoshua, 56, was struck in the head with a brick while driving home last week; rioting in Jewish-Arab cities mostly dies down.

Intense Arab rioting broke out in the city on Tuesday following the death of an Arab man a night earlier. Mousa Hassouna had been shot by Jewish residents in what Jewish witnesses asserted was self-defense during rioting.

An initial investigation had indicated Hassouna was standing dozens of meters away from the Jewish suspects when he was shot. Nevertheless, on Thursday the four Jewish suspects in the fatal shooting were ordered released under relatively lenient restrictive conditions. A police representative told the court that the suspects' version of events had received a boost over the last few days of investigation.

Tensions between Israel's Jewish and Arab communities spiraled into mob violence in multiple ethnically mixed communities over the past week, turning cities into veritable war zones, with police failing to contain the most serious internal unrest to grip the country in years.

Several other people, Jewish and Arab, have been assaulted and seriously

maimed

in shooting incidents and beatings during the unrest.

In Jaffa on Thursday, a 19-year-old soldier was seriously

maimed

after being beaten, Ichilov Medical Center in Tel Aviv said.

The soldier, Leon Shranin, later told Channel 12 news he had been heading to his grandfather's home in Bat Yam, a nearby city. "There shouldn't be

festivities

, it's unnecessary, it's nonsense," Shranin told the network.

In a nearby hospital, Saeed Mousa, an Arab man who on Wednesday was attacked and savagely beaten by a Jewish mob in Bat Yam, was hospitalized

at death's door

.

"He's a human, just like me. No one deserves to suffer like this," Shranin said when he heard about Mousa.

Tensions have significantly calmed since Saturday after police began mass arrests of those involved in the rioting, and Israel's Shin Bet security agency announced it would be assisting in efforts to prevent violence between Jews and Arabs in mixed cities.

Over the course of the

festivities

, some 112 Jewish homes have been torched and another 386 looted amid the rioting, according to the Walla news site. It said there has been one case of an Arab home being torched, which resulted in the injury of two children — a 12-year-old boy and a 10-year-old girl in Jaffa.

The

Molotov cocktail

ing in Jaffa was allegedly committed by Arab Israelis, in an apparent case of "mistaken identity," an unnamed police official told Walla.

On Monday, the police announced it had arrested a 20-year-old Arab resident of the city on suspicion of being involved in the attack.

According to the Haaretz daily, 116 suspects have been indicted so far for incidents related to the unrest — all of them are Arab.
Posted by: trailing wife || 05/18/2021 01:31 || Comments || Link || E-Mail|| [176 views] Top|| File under:
Shin Bet arrests five Bedouin Israelis for alleged 'attempted lynching' of Jews
[IsraelTimes] The Shin Bet security service says it has arrested five Bedouin Israeli residents of the country's south on suspicion of what the organization describes as an "attempted lynching" of Jewish drivers last Tuesday.

The five allegedly stopped four cars on the Route 6 highway near the town of Lakiya and assaulted the passengers.
Posted by: trailing wife || 05/18/2021 00:00 || Comments || Link || E-Mail|| [83 views] Top|| File under:
Israel Eliminates Terror Tunnel 163 Football Fields Long, Kills Top PIJ Terror Commander
[DAILYWIRE] The Israel Defense Forces (IDF) killed a top Paleostinian Islamic Jihad


...created after many members of the Egyptian Moslem Brotherhood decided the organization was becoming too moderate. Operations were conducted out of Egypt until 1981 when the group was exiled after the assassination of President Anwar Sadat. They worked out of Gaza until they were exiled to Lebanon in 1987, where they clove tightly to Hezbollah. In 1989 they moved to Damascus, where they remain a subsidiary of Hezbollah...


(PIJ) commander in its latest strikes on Sunday night and into Monday morning in addition to eliminating miles of an underground terror tunnel used by Paleostinian terrorist groups.

"Senior Paleostinian Islamic Jihad commander Hassam Abu-Arbid


...also spelt Hussam Abu Harbid, Hossam Abu Harbid, and Hussam Abu Harbeed, he became commander of the Northern Division of Palestinian Islamic Jihad in late 2019, following the assassination of Bahaa Abu el-Atta by Israel...

was killed in an Israeli Arclight airstrike

...KABOOM!...
in the northern Gazoo
...Hellhole adjunct to Israel and Egypt's Sinai Peninsula, inhabited by Gazooks. The place was acquired in the wake of the 1967 War and then presented to Paleostinian control in 2006 by Ariel Sharon, who had entered his dotage. It is currently ruled with an iron fist by Hamaswith about the living conditions you'd expect. It periodically attacks the Hated Zionist Entity whenever Iran needs a ruckus created or the hard boyz get bored, getting thumped by the IDF in return. The ruling turbans then wave the bloody shirt and holler loudly about oppression and disproportionate response...
Strip Monday afternoon as rockets fired from the blockaded enclave continued to be fired towards southern Israel communities," The Jerusalem Post reported. "The IDF said that Abu-Arbid, was killed in a joint operation with the Shin Bet intelligence services, commanded over the northern Gaza Strip brigade of the terror organization and was behind the launching of rockets and anti-tank guided missiles towards Israel."

The strike comes as the Paleostinian

turbans

have fired more than 3,100 rockets at Israel over the last several days with approximately 450 of the rockets falling inside Gaza. The IDF also struck more than 9 miles of tunnels used by the

turbans

in a 20-minute long attack that featured 54 fighter jets dropping more than 100 precision bombs.


Posted by: Fred || 05/18/2021 00:00 || Comments || Link || E-Mail|| [635 views] Top|| File under: Hamas
Syria-Lebanon-Iran
UNIFIL says calm restored to Israel-Lebanon border after rocket attack
[IsraelTimes] The United Nations


...an organization conceived in the belief that we're just one big happy world, with the sort of results you'd expect from such nonsense...


Interim Force in Leb

...an Iranian colony situated on the eastern Mediterranean, conveniently adjacent to Israel. Formerly inhabited by hardy Phoenecian traders, its official language is now Arabic, with the usual unpleasant side effects. The Leb civil war, between 1975 and 1990, lasted a little over 145 years and produced 120,000 fatalities. The average length of a ceasefire was measured in seconds. The Lebs maintain a precarious sectarian balance among Shiites, Sunnis, and about a dozeen flavors of Christians. It is the home of Hezbollah, which periodically starts a war with the Zionist Entity, gets Beirut pounded to rubble, and then declares victory and has a parade. The Lebs have the curious habit of periodically murdering their heads of state or prime ministers...
says that the Israel-Lebanon border is now calm after the Israeli army said that six rockets were fired toward the Jewish state, but failed to cross the border.

"UNIFIL detected firing of rockets from the general area of Rashaya Al Foukhar north of Kfar Chouba in S. Lebanon," the UN observer force tweets, noting that IDF returned artillery fire at the location from where rockets originated.

"The situation in the area is now calm," the group says.


Posted by: trailing wife || 05/18/2021 00:02 || Comments || Link || E-Mail|| [85 views] Top|| File under:
Who's in the News
39
[untagged]
10
Hamas
4
Islamic State
3
Sublime Porte
2
Govt of Sudan
1
Taliban
1
[untagged]
1
Commies
1
Govt of Iran Proxies
1
Hezbollah
1
Human Trafficking
Bookmark
E-Mail Me
The Classics
The O Club
Rantburg Store
The Bloids
The Never-ending Story
Thugburg
Gulf War I
The Way We Were
Bio
Merry-Go-Blog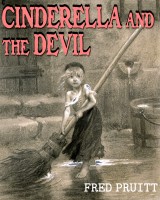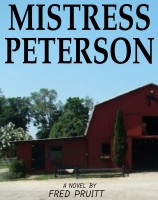 On Sale now!


A multi-volume chronology and reference guide set detailing three years of the Mexican Drug War between 2010 and 2012.

Rantburg.com and borderlandbeat.com correspondent and author Chris Covert presents his first non-fiction work detailing the drug and gang related violence in Mexico.

Chris gives us Mexican press dispatches of drug and gang war violence over three years, presented in a multi volume set intended to chronicle the death, violence and mayhem which has dominated Mexico for six years.
Click here for more information


Meet the Mods
In no particular order...


Steve White
Seafarious
Pappy
lotp
Scooter McGruder
john frum
tu3031
badanov
sherry
ryuge
GolfBravoUSMC
Bright Pebbles
trailing wife
Gloria
Fred
Besoeker
Glenmore
Frank G
3dc
Skidmark
Alaska Paul



Better than the average link...



Rantburg was assembled from recycled algorithms in the United States of America. No trees were destroyed in the production of this weblog. We did hurt some, though. Sorry.
34.239.170.169

Help keep the Burg running! Paypal: