Afghanistan
Taliban suicide bombers hit Afghan cities, Kabul attack foiled
[Dawn] Two Taliban

jacket wallah

s killed three members of

Afghan cops

on Sunday, but a third attack in Kabul's diplomatic enclave was foiled when police

rubbed out

the would-be assailant, officials said.

The attacker in Kabul was armed with a

boom jacket

and his SUV was full of explosives, but police opened fire when he tired to penetrate deeper into the capital's diplomatic enclave of Wazir Akbar Khan, the officials said.

In the day's first attack, a suicide bomber rammed

a boom-mobile

into a spy agency facility in the town of Jalalabad, 150 kilometres east of Kabul.

It was followed by a similar attack on a police base in Puli Alam, 70 kilometres south of the capital, officials said.

Taliban

front man

Zabihullah Mujahid

grabbed credit

for the attacks in Puli Alam and Jalalabad, but denied that the

krazed killer

group was involved in the foiled attack in Kabul.

Authorities had earlier said that two would-be suicide bombers were killed in Kabul. But city police chief Mohammad Ayoub Salangi said only one attacker was involved, dismissing local reports that a second bomber had managed to escape.

"We have intelligence about this. The bomber was

rubbed out

and his

boom-mobile

is defused. It's over now," Salangi told AFP.

An AFP photographer at the scene saw a young man laying dead in a pool of blood next to his bullet-ridden car on the side of the road near a construction site. The man was shot in the head.

The same construction site was overrun by

forces of Evil

as part of a coordinated attack in Kabul and several other provinces in April 2012.

Fifty one people, 36 of them

beturbanned goon

s, were killed in those attacks, which besides Kabul hit several other cities.

The Taliban are the main group behind

suicide kaboom

s in Afghanistan in a long-running insurgency aimed at toppling the Western-backed government in Kabul.

In Jalalabad, police

front man

Hazrat Hussain Mashriqiwal said the bomber rammed his sedan car into the gates of the walled compound of a National Directorate of Security branch and detonated his bombs.

"There was a suicide

boom-mobile

ing in the intelligence facility in city district two. Two intelligence workers were martyred and three others were

maimed

," the police

front man

said.

Police in Puli Alam, the capital of

Pashtun-infested Logar

province, said the attack there hit the gates of a police base along the highway leading to Kabul and killed one police officer.



Pashtun-infested Logar

police chief Abdul Saboor Nasrati said the bombing was carried out in a van and caused "a massive

kaboom

" that broke glass and caused damage to nearby homes.

The Taliban have waged an 11-year insurgency against the Kabul government since being ousted from power in a US-led invasion in 2001.

The United States and NATO


...the North Atlantic Treaty Organization. It's headquartered in Belgium. That sez it all....


have around 100,000 troops in Afghanistan, but the vast majority of them will leave next year, with Afghan forces progressively taking over.

Posted by: Fred || 02/25/2013 00:00 || Comments || Link || E-Mail|| [1392 views] Top|| File under: Taliban
Africa North
Libya takes delivery via Jordan of UAE-made armored vehicles
I did not think the UAE was a heavy manufacturer. I don't know but possibly NIMR is an assembler and they get their parts from somewhere else like China. Vehicles yet to be battle-tested?


Libya has taken delivery of 49 armoured support vehicles from Jordan. Some 120 of the UAE-designed and built NIMRs, in two variants, have already been in service with the Libyan army.

The spokesman for the Libyan General Staff. Ali Shiekhi was quoted by Chinese news agency Xinhua today as saying that the new NIMRs had been supplied as a result of an agreement made last year, between the Ministry of Defence and Jordan. The new armoured vehicles are to be deployed immediately on border patrol duties.

More than 500 NIMRs have been sold, mostly in Jordan, Lebanon, Libya and the UAE, and the firm says that it has a further 1,800 orders. The composite ceramic-armoured NIMRs, which come in four and six-wheel variants and a range of configurations, are according to the manufacturers, the first such military vehicles to be designed specifically to operate in extreme desert conditions. NIMR Automotive which conceived and makes the armoured vehicle, is a part of the UAE's Tawazun conglomerate, which specialises in defence equipment. Algeria was last year seeking to establish a local plant to build and assemble NIMRs.

The NIMR company website is: NIRM vehicle line.

Protection levels for vehicles: Protection levels.
Posted by: JohnQC || 02/25/2013 09:04 || Comments || Link || E-Mail|| [2497 views] Top|| File under:
Military source: No negotiation with Salafi protesters blocking Sinai road
[Egypt Independent] Security agencies will not negotiate with Salafi protesters who have blocked the Bir Lahfan-Arish Road to demand the release of those accused in the 2004 Taba bombings, a North Sinai military source said.

The source said 100 people, whom he called jihadis,


But he's saying that as if it were a bad thing. I'm confused.

were blocking the road, but added that the matter is in the hands of the president and judiciary, which six months ago agreed to hold retrials for the accused.

"If we agree to release them, they will demand their acquittal," the source said.

The bombings took place on 7 October 2004, one day after Egypt marks the anniversary of its successful crossing of the Suez Canal in the 1973 war against Israel.


Arab logic: they somehow believe they won that war.

The Taba bombings killed 38 people, including 18 Egyptians and 12 Israelis.

Posted by: Fred || 02/25/2013 00:00 || Comments || Link || E-Mail|| [801 views] Top|| File under: Salafists
Unknown assailants with knives attack Mahalla demonstrators
[Egypt Independent] A group of unknown assailants carrying knives attacked and

maimed

demonstrators protesting against the president in the city of Mahalla Sunday.

The demonstrators had been blocking the railways and setting fire to rubber tires on the tracks when the assailants attacked them.

The attackers took the demonstrators' megaphones, and set a hospital in Shoun Square on fire.

Sources who did not wish to be identified told Al-Masry Al-Youm that shop owners whose businesses were affected by demonstrators' blocking of the road had hired the attackers.

Mahalla, a city in the Delta, has been a main focus for protests against the

Moslem Brüderbund

and the president after the 25 January revolution, along with cities along the Suez Canal, such as Suez, Ismailia and Port Said.
Posted by: Fred || 02/25/2013 00:00 || Comments || Link || E-Mail|| [792 views] Top|| File under: Arab Spring
Egypt Protesters Block Doors to Cairo Administrative Hub
[An Nahar] Protesters on Sunday blocked the doors to Cairo's main administrative building as part of a growing campaign of civil disobedience around the country against Islamist President Mohamed Morsi.

A group of protesters closed the doors of the Mugamma, a massive labyrinth of bureaucratic offices on the edge of Tahrir Square, leaving only a side exit for employees to leave, employees told Agence

La Belle France

Presse.

"This is a call for civil disobedience... We want the implementation of the goals of the revolution such as social justice as well as a delay of parliamentary elections," which is set for April 22, one of the protesters told AFP, declining to give his name.

"We must break the monopoly of the state by Brotherhood," he said of the Islamist movement from which Morsi hails.

Since a November decree that pushed through an Islamist-drafted constitution, Egypt has been deeply divided between Morsi's Islamist supporters and a wide-ranging opposition that accuses the president of betraying the uprising that brought him to office and consolidating power in the hands of his

Moslem Brüderbund

.

Outside the Mugamma, the protesters threatened to extend their protest, adding that the next step could be to close down the television building which also houses the information ministry.

In the northern city of Kafr el-Sheikh, hundreds of quarry workers stormed the governorate headquarters to protest against working conditions and forced employees out of the building, chanting against governor Saad al-Husseini, a member of the

Moslem Brüderbund

.

A crippling economic crisis has also fueled the anger.

Bakeries across Egypt have threatened to go on strike on Thursday due to rising wheat prices, a potentially devastating move in a country where many rely on subsidized bread as the main food staple.

Thousands are employed at the Mugamma, which houses passport offices, tax offices and various other government agencies.

"A small group of young people closed the main doors of the building and they are not letting anyone in," one employee told AFP from inside the building.

The protesters "did not enter the building," the employee said.

"They have left a door open and said employees who finish their shift must leave and that they won't let anyone in," a witness said.

Posted by: Fred || 02/25/2013 00:00 || Comments || Link || E-Mail|| [793 views] Top|| File under: Arab Spring
Africa Subsaharan
Nigerian Boko Haram Sect Denies Ties to French Abduction
[VOA News] A sect of the Nigerian

myrmidon

group Boko Haram
... not to be confused with Procol Harum, Harum Scarum, possibly to be confused with Helter Skelter. The Nigerian version of al-Qaeda and the Taliban rolled together and flavored with a smigeon of distinctly Subsaharan ignorance and brutality...


myrmidon

group has denied involvement in the kidnapping of a French family of seven in neighboring Cameroon.

Sheik Abu Mohammad Ibn Abdulazeez told

news hound

s on Saturday that the Islamist

myrmidon

group had been hearing reports suggesting it was linked to the Tuesday kidnappings. He said

Sherlocks

should "look elsewhere" because it would be a "waste of time" to continue assuming that his sect was involved.

On Tuesday,

gunnies

on

cycle of violence

s kidnapped a couple, their four children and an uncle as they vacationed in a town in northern Cameroon, near the Nigerian border. Investigators believe the kidnappers took the family into Nigeria.
Posted by: Fred || 02/25/2013 00:00 || Comments || Link || E-Mail|| [3187 views] Top|| File under: Boko Haram
Borno: Many Killed As Boko Haram, JTF Clash Enters Third Day
[THEWILLNIGERIA] Many people were reportedly killed in Maiduguri, the Borno State capital, with several others sustaining varying degrees of injuries as the deadly Boko Haram
... not to be confused with Procol Harum, Harum Scarum, possibly to be confused with Helter Skelter. The Nigerian version of al-Qaeda and the Taliban rolled together and flavored with a smigeon of distinctly Subsaharan ignorance and brutality...
confrontation with the military Joint Task Force (JTF) entered its third day on Friday.

The town had witnessed two

suicide kaboom

s targeted at the JTF on Wednesday and Thursday which left about 10 persons dead and several others injured.

The town also came under heavy bombardment with sounds of

kaboom

s and sporadic gunshots on Thursday night as soldiers and the sect members were involved in another deadly battle that lasted for over five hours.

Though the

front man

of JTF, Sagir Musa, could not be reached for official confirmation on the number of casualties, it was gathered that scores were left dead on both battle lines.

The battle erupted between the combatants at about 10pm on Thursday when suspected members of the sect attempted to take over a

cop shoppe

but were repelled by the military and police.

A security said the

Death Eaters

numbering about 20 at about an hour into the daily curfew at 10pm attacked the Taiwo Ibrahim Police Station with all sorts of ammunitions.

The attackers were said to have been dressed in military camouflage as they engaged the security in exchange of gunfire for several minutes.

They however had no option than to flee because of the superior fire power of the JTF.

The battle it was learnt shifted from the

cop shoppe

to the Ummarari and Jajeri areas were the

hard boy

fled.The battle which raged for another four hours saw many houses set ablaze and recorded scores of deaths battle which raged from between 10pm and 3am made many residents of the town sleepless as the sound of bombs and gunfire rent the air.

.As many were settling down to Friday's business, the exchange of gunfire resumed at about 9am in the same vicinity making many to desert the streets, fleeing home for solace.

Many businesses were closed including the banks on Baga road where many customers who were bold enough to come out were turned back by stern looking

coppers

.

Some residents of Jerusalem, who spoke to journalists said they have not had it rough as that in a year as they were compelled to keep vigil.
Posted by: Fred || 02/25/2013 00:00 || Comments || Link || E-Mail|| [748 views] Top|| File under: Boko Haram
Arabia
Yemen's President in Unexpected Aden Trip amid Clashes
[An Nahar] Yemeni President Abdrabuh Mansur Hadi was paying a surprise visit to Aden on Sunday as witnesses said

festivities

raged between police and protesting southern separatists amid calls for civil disobedience.

Hadi was in Aden on an "inspection visit", his first since becoming president in February 2012, and would meet local officials and military leaders, the state news agency Saba reported.

A security official in Aden told Agence

La Belle France

Presse that Hadi was visiting to "closely check the situation in Aden following the unrest".

Protests have intensified in south Yemen since the killing of five people in

festivities

between police and pro-independence demonstrations on Thursday, when the deeply divided country marked a year since the ouster of strongman President-for-Life Ali Abdullah Saleh


... Saleh initially took power as a strongman of North Yemen in 1977, when disco was in flower, but he didn't invite Donna Summer to the inauguration and Blondie couldn't make it...


Witnesses said hardliners from the Southern Movement on Sunday clashed with security forces in the southeastern city of Mukalla after they blocked roads with burning tyres and rocks.

"The army is using live ammunition against protesters," said Nasser Baqazquz, an activist from the separatist group.

In Aden itself, protesters blocked roads in the neighborhoods of Mansura, Sheikh Osman and Dar Saad, witnesses said, but no

festivities

were reported.

Two protesters and a policeman died when

festivities

erupted in the south, including Aden, on Saturday, security officials and medics said.

Also on Saturday, in the city of Sayun in the eastern province of Hadramawt, protesters trying to enforce a program of civil disobedience set a northern Yemen merchant on fire, leaving him in a critical condition, witnesses said. The man is in intensive care, a medical source told AFP.

The protesters also Saturday attacked shops in Mukalla owned by northerners, and burnt down two offices belonging to the Islamist Al-Islah (Reform) Party, which backs Hadi, witnesses said.

The party issued a statement protesting the attacks on its southern offices and urged its members to "exercise restraint."

Posted by: Fred || 02/25/2013 00:00 || Comments || Link || E-Mail|| [996 views] Top|| File under: Arab Spring
Bangladesh
Hartal passes off; 5 dead in violence
Dhaka, Feb 24 -- At least five people, including a woman, were killed and 100 others injured during the countrywide daylong hartal enforced by 12 Islamic and like-minded parties on Sunday.

Thirty-seven people were also arrested, including four from capital Dhaka, during the shutdown. The rest of the arrest was reported from Barguna, Gazipur, Bogra, Laxmipur and Manikganj districts. Besides, a number of vehicles were damaged by hartal supporters who also blocked roads and burned tyres at different parts of the country during the hartal hours.

In Manikganj, a fierce clash between police and villagers at Gobindhal village in Singair upazila reportedly left five people dead and 55 others injured, 20 with bullets. Protesting the killings, Olama Mashayekh O Towhidi Janata called a daylong hartal in Manikganj district for Monday. The local unit of BNP also extended its support to the hartal.
Continued on Page 49
Posted by: Steve White || 02/25/2013 00:00 || Comments || Link || E-Mail|| [1012 views] Top|| File under:
20 hurt at pro-hartal elements clash with cops in city
Dhaka, Feb 23 (UNB) - At least 20 people, including three cops, were injured, mostly with bullets, as the pro-hartal activists clashed with police in old part of the city on Saturday evening.

Witnesses said the activists of several Islamic parties brought out a procession in favour of Sunday's hartal from Patuatuli under Kotwali police station at about 6:45 pm. When the procession reached Noabazar, police tried to resist it, triggering a clash.

At one stage, police fired teargas shells and sprayed rubber bullets to disperse the procession, leaving 20 people injured. However, officer-in-charge of Kotwali police station AB Siddique said 10 people, including three policemen, were injured in the incident.
Posted by: Steve White || 02/25/2013 00:00 || Comments || Link || E-Mail|| [778 views] Top|| File under:
RAB to get image makeover
No! In the name of sweet crossfires don't let this happen!

Bangladesh's antiterrorist Rapid Action Battalion is one of the world's most notorious 'death squads', accused by human rights groups of more than 2000 extrajudicial killings.

Its elite troops, in their black bandannas, wrap around shades, and well-oiled AK47s strike fear wherever they go.
But they are now set to get an image makeover with training to help them improve their dealing with "human issues" and a "complaints bureau" to appease their critics.

Human rights groups say they are sceptical over whether many Bangladeshis would be brave enough to complain to the force about their actions. Last month Bangladesh's own Human Rights Commission demanded to know whether it had been involved in around 40 disappearances, including activists of the opposition Bangladesh National Party.


Anyone check the banana groves?

"It will be hard for ordinary Bangladeshis to feel confident enough to make complaints against them unless the government makes a commitment that they will be protected," said Meenakshi Ganguly of Human Rights Watch.

The Battalion has in the past received military training from Britain and the United States, but they and other countries are believed to have made a rapid improvement in the force's human rights record and accountability a condition of further aid.
Posted by: Steve White || 02/25/2013 00:00 || Comments || Link || E-Mail|| [1102 views] Top|| File under:
Caribbean-Latin America
2 more grenades found in Ciudad Victoria in Tamaulipas

For a map, click here. For a map of Tamaulipas, click here

Two grenades were found in front of a government building in Ciudad Victoria in Tamaulipas Saturday night, according to Mexican news accounts.

A news brief which appeared on the website of El Diario de Coahuila news daily reported that local police agents found two undetonated grenades left on the ground at around 2130 hrs Saturday near the Casa de Gobierno on calle 8th in northern Ciudad Victoria.

Tamaulipas' governor Egidio Torre Cantu and his wife were attending a soccer (futbol) game between Autonomous University of Tamaulipas (UAT) and Merida at a nearby stadium.

The report did not say what happened with regard to the governor, only that a mobilization had taken place in the area involving local police and Policia Federal units.

The find is the second in five days. Last Tuesday two hand grenades were detonated, presumably by armed suspects at the Palacio de Gobierno in Ciudad Victoria. That attack wounded three individuals.

Ciudad Victoris is the state capital of Tamaulipas state.

Meanwhile, social networks reported gunfire in Reynosa Sunday morning on Bulevar Colosio and later a convoy of armed suspects aboard 20 vehicles travelling in the city.

Chris Covert writes Mexican Drug War and national political news for Rantburg.com
Posted by: badanov || 02/25/2013 00:00 || Comments || Link || E-Mail|| [773 views] Top|| File under:
India-Pakistan
Another ASWJ worker shot dead in Korangi
[Dawn] Another worker of the Ahle Sunnat Wal Jamaat
which is the false nose and plastic mustache of the murderous banned extremist group Sipah-e-Sahaba Pakistain...
was

bumped off

in a Korangi area on Saturday, police said.

They said that

gunnies

fired at 37-year-old Qari Muhammad Ameen, a prayer leader, near Korangi Crossing within the remit of the Ibrahim Hyderi

cop shoppe

and escaped. The victim was heading towards Jama Masjid Bilal to lead Maghrib prayers when he was targeted.

"He was hit by three bullets and

was struck down in his prime

," said an official at the Ibrahim Hyderi

cop shoppe

. "The victim was the prayer leader of the Jama Masjid Bilal. He had been leading Friday prayers in Jama Masjid Ibrahim located in the same area for some time."

The body was shifted to the Jinnah Postgraduate Medical Centre for medico-legal formalities.

The

assassination

of yet another

holy man

of the ASWJ led to a violent protest in the area, where charged youths

erupted into the streets

and blocked the main Korangi Crossing traffic intersection causing suspension of vehicular traffic. Police and Rangers reached the troubled area and managed to disperse the crowd.

An ASWJ

front man

said that the victim was a senior party activist and associated with the Korangi sector of the party's organizational structure.

"Only on Friday we staged protest sit-ins at more than half a dozen places in Bloody Karachi


...formerly the capital of Pakistain, now merely its most important port and financial center. It is among the largest cities in the world, with a population of 18 million, most of whom hate each other and many of whom are armed and dangerous...


. We ended our protest after the government assured us that the killers would be tossed in the calaboose
Yez got nuttin' on me, coppers! Nuttin'!
," he said. "But within 18 hours, three of our workers, including two prayer leaders, have been killed in different districts. The government has lost every right to rule and it is us forcing to give a call for countrywide protests."

Shop owner killed in Defence

A 55-year-old auto shop owner was killed at his shop in Defence on Saturday in a gun attack that police

Sherlocks

said could be a result of some personal issue.

"Muneer Hussain was at his shop in Defence Phase II where

gunnies

riding a

cycle of violence

attacked him," said an official at the Defence

cop shoppe

. "He sustained two bullet wounds and

was struck down in his prime

. The body was later moved to the Jinnah Postgraduate Medical Centre (JPMC) for medico-legal formalities."

The official said the victim had occupied the shop some four months after years-long property dispute within the family.

He had two wives and none of them came to receive his body for several hours, added the official.

The victim belonged to Shia sect but the police

Sherlocks

said the murder did not seem to have been carried out on sectarian grounds. Besides, none of the Shia organizations came up with any claim.

The

Sherlocks

found a few clues to some personal issues that might have played a role in the killing. However,


a person who gets all wrapped up in himself makes a mighty small package...


as the investigation was under way the police said they were looking into all aspects and could arrive at a conclusion in a day or two.

After medico-legal formalities, the body was later handed over to the family of his first wife, he said.

Man found

rubbed out



A young man was found

rubbed out

in Ghazi Goth, Orangi Town Sector 16, off the main Manghopir Road, police said.

They added the victim, 25, was hit by four bullets fired from a very close range.

"Clad in shalwar kameez, the victim's body indicates that he was killed over the past 24 hours," said an official at the Manghopir

cop shoppe

.

The body was later shifted to the Edhi morgue for want of identification after medico-legal formalities at the Abbasi Shaheed Hospital.
Attack on meat shop

Fear gripped the area along Liaquatabad No 10 after some men riding a motorbike hurled a hand grenade at a meat shop in the locality though it did not explode.

The area police said the shop owner along with some traders approached the police with the hand grenade. "It was not attached with any fuse," said Wajahat Hussain, the area deputy superintendent of police (DSP).

"It looked more like an attempt to harass the meat seller. The shop owner denied having received any threat for extortion and having enmity with any individual or group," he said.

The police said no case had been lodged so far.
Posted by: Fred || 02/25/2013 00:00 || Comments || Link || E-Mail|| [802 views] Top|| File under: Sipah-e-Sahaba Pakistan
50 LJ men detained in Punjab
[Dawn] Police have so far tossed in the clink
Drop the heater, Studs, or you're hist'try!
50 members of defunct
Defunct normally implies that something is dead or out of business or something, which ain't the case...
Lashkar-e-Jhangvi


... a 'more violent' offshoot of Sipah-e-Sahaba Pakistain. LeJ's purpose in life is to murder anyone who's not of utmost religious purity, starting with Shiites but including Brelvis, Ahmadis, Christians, Jews, Buddhists, Rosicrucians, and just about anyone else you can think of. They are currently a wholly-owned subsidiary of al-Qaeda ...


in a crackdown across the province in the last few days.The arrests have been made in the wake of recent Quetta

suicide kaboom

and a direction issued by the interior ministry.

A senior police officer told Dawn that the members, including leaders, had been put under arrest for a month under 3-Maintenance of Public Order. He said the crackdown would continue.

Nine members who taken into custody by Lahore police have been identified as Abdur Rau Moawaia, Muhammad Shafique, Asif Moawia, Mirza Masood Baig, Hafiz Ahsan Saeed, Irfan Moawia, Muhammad Shafique, Rustam Khan Moawia and Aamir Ali Malik.

A senior jail official said as many as 27 members had been received in different provincial jails.

He said the government had not issued orders for specific number of detentions.

TOBA TEK SINGH: Police placed in durance vile
Drop the rosco, Muggsy, or you're one with the ages!
two men allegedly linked to the banned

Lashkar-e-Jhangvi

(LJ) here on Saturday, reports our correspondent.

Hafiz Muhammad Kashif of the Ravi Town locality of Kamalia and Maulana Muhammad Nadeem, administrator of the Madressah Hussain Bin Ali in Chak 256-GB, Philour in the Rajana police precincts, were shifted to some holy man's guesthouse an undisclosed location.

A police official said both men would be sent to jail for a month, as they had been arrested under the Maintenance of Public Order act.

Ahle Sunnat Wal Jamaat
which is the false nose and plastic mustache of the murderous banned extremist group Sipah-e-Sahaba Pakistain, whatcha might call the political wing of Lashkar-e-Jhangvi...
district president Maulana Muhammad Awais, general secretary Irfan Azhar Naz and Jamaat Ulema-e-Islam


...Assembly of Islamic Clergy, or JUI, is a Pak Deobandi (Hanafi) political party. There are two main branches, one led by Maulana Fazlur Rahman, and one led by Maulana Samiul Haq. Fazl is active in Pak politix and Sami spends more time running his madrassah. Both branches sponsor branches of the Taliban, though with plausible deniability...


-Fazl Kamalia leader Pir Yousaf Bukhari condemned the arrests and said they had never been associated with the LJ. They said the arrested men were activists of the Ahle Sunnat Wal Jamaat and their detention was an attempt to please the rival sect.

Posted by: Fred || 02/25/2013 00:00 || Comments || Link || E-Mail|| [800 views] Top|| File under: Lashkar e-Jhangvi
Militants kill six laborers in Pasni
[Dawn] Militants

bumped off

six laborers on the coastal highway in Pasni's Shadi Kor area in Gwadar district of Balochistan



...the Pak province bordering Kandahar and Uruzgun provinces in Afghanistan and Sistan Baluchistan in Iran. Its native Baloch propulation is being displaced by Pashtuns and Punjabis and they aren't happy about it...


province on Sunday.

Six laborers, believed to be natives of Zhob, were shot at by unknown

cycle of violence

-riding

gunnies

. All the laborers

was struck down in his prime

after which the assailants escaped , according to Levies sources who also claimed that it was a '

murder

' incident.

The bodies were shifted to Pasni hospital where arrangement were underway to shift the bodies to Bloody Karachi


...formerly the capital of Pakistain, now merely its most important port and financial center. It is among the largest cities in the world, with a population of 18 million, most of whom hate each other and many of whom are armed and dangerous...


In another unrelated incident FC troops conducted raid operations in Killi Norak and Gulistan Karez areas arresting four susoects accordind to a

front man

of the FC. However on their way back the raiding team was ambushed by local

myrmidon

s and an exchange of gunfire ensued.

At least one of the attacker was killed and another was critically injured whereas one FC personnel was injured as well.

Posted by: Fred || 02/25/2013 00:00 || Comments || Link || E-Mail|| [838 views] Top|| File under: Baloch Liberation Army
Israel-Palestine-Jordan
Jordan Policeman, Two Children Hurt as Syrian Refugees Riot
[An Nahar] A Jordanian policeman and two Syrian children

were maimed

on Sunday when refugees rioted at the Zaatari camp in northern Jordan, prompting police to use tear gas to disperse them, a government official said.

The unrest involving around 200 Syrians broke out after a visitor to the camp distributed money to the refugees, said Anmar Hmud, a government

front man

for Syrian refugee issues said

"A man from an Arab country gave away cash to the refugees in Zaatari. When he was done, a Syrian man approached him asking for money but the man had no more to give and the two began fighting," Hmud told Agence

La Belle France

Presse.

"After that around 200 refugees started rioting.

"Police intervened, using tear gas to disperse them after a policeman and two Syrian children

were maimed

in the riots," Hmud added.

The

Britannia

-based Syrian Observatory for Human Rights reported that "several refugees were

maimed

in

festivities

with Jordanian police after they protested against harassment by Jordanian drivers and police against Syrian refugee women."

But Hmud denied the report.

"It is not true. Also it is not true the rumor that the riots erupted after three Syrian refugee women left their tents in Zaatari and did return," he said without elaborating.
Posted by: Fred || 02/25/2013 00:00 || Comments || Link || E-Mail|| [769 views] Top|| File under: Govt of Syria
Southeast Asia
Thai terrorists launch wave of reprisals
Suspected terrorists militants have launched a wave of reprisal attacks for the failed raid on a military base in Narathiwat province earlier this month, with near-simultaneous attacks recorded in six districts of Pattani province.

29 locations were targeted in the attacks, which took place between 7:30 p.m. and midnight Saturday. They included several bomb explosions and arson attacks. Seven defense volunteers were wounded in one of the bomb blasts.

A security source said a group of terrorists militants led by Masore Dueramaethe is believed to have carried out the attacks. His group is also blamed for multiple bombings and arson attacks in Pattani's provincial center on Feb 16, which caused major property damage.

Col Pramote Prommin, spokesman for the 4th Region Forward Command of the Internal Security Operations Command (Isoc), said the attacks were a concerted attempt by militants to retaliate after the deaths of 16 terrorists militants in a failed attack on a military camp on Feb 13. Col Pramote said the terrorists insurgents would want to strike back after the failed raid, particularly because key militant leader Maroso Chantharawadee was among the 16 who were killed.

Several terrorist insurgent leaders had also been arrested during the past several months, he said.

Of the 29 attacks, eight occurred in Yarang district, seven each in Muang and Yaring districts, four in Nong Chik, two in Sai Buri, and one in Khok Pho.

Meanwhile, police yesterday released security video footage of the suspects involved in twin bomb blasts in Narathiwat's Rangae district on Saturday. The blasts wounded three people, including a three-year-old child.

One of the suspects was shown parking a motorcycle loaded with explosives in front of a convenience store. Another suspect on a motorcycle then stopped nearby and dropped a bag into a rubbish can near the store. The two suspects then fled. Soon afterwards, the bomb in the rubbish can exploded, followed by the motorcycle bomb.
Posted by: ryuge || 02/25/2013 00:00 || Comments || Link || E-Mail|| [800 views] Top|| File under: TNSM
Syria-Lebanon-Iran
Syria Jihadists Claim Bus Bombing on Hama Factory
[An Nahar] The jihadist al-Nusra Front on Sunday

grabbed credit

for a

suicide kaboom

earlier this month on an army factory in the central province of Hama that reportedly killed at least 60 people.

"Thank God, your brothers in al-Nusra Front... carried out a martyrdom (suicide) operation that targeted an army factory in the town of Tal Baraq in Hama province," on February 6, the jihadist group said in a statement posted on the Internet.

According to its account, one of its fighters "drove a bus loaded with 2.5 tonnes of explosives" towards a group of "shabiha" or pro-regime

bully boyz

as they gathered outside the factory to receive their pay and went kaboom!.

Al-Nusra said the attack was "in

Dire Revenge™

for the

Mohammedan

children of the Sunni community who suffered from the crimes of the Alawites and their collaborators."

The majority of Syria's rebels -- like the population -- are Sunni

Mohammedan

, while Hereditary President-for-Life Bashir Pencilneck al-Assad


Before going into the family business Pencilneck was an eye doctor. If he'd stuck with it he'd have had a good practice by now...


belongs to the minority Alawite community.

Posted by: Fred || 02/25/2013 00:00 || Comments || Link || E-Mail|| [799 views] Top|| File under: al-Nusra
Young Men Attack Asir Supporters in Salim Salam after Islamist Demo
[An Nahar] Supporters of Islamist

holy man

Sheikh Ahmed al-Asir were assaulted by an angry mob in the Zoqaq al-Blat-Salim Salam area on Sunday.

Around 2:30 p.m., soon after the end of an Islamist sit-in at the nearby Martyrs Square at which Asir delivered a speech, dozens of young men from the Zoqaq al-Blat neighborhood blocked the Salim Salam highway and started subjecting the passing vehicles to identity checks, a Naharnet

news hound

witnessed.

When a minibus carrying Asir supporters arrived at the impromptu checkpoint, the young men attacked it in a "hysterical manner", took off one of its doors and started beating up the passengers, according to the

news hound

.

A number of passengers managed to flee the scene.
... as though they had never been...
and several cars were seen making a U-turn and speeding off to safety.

The incident lasted around five minutes and the young men quickly dispersed as an army patrol arrived on the scene.

Meanwhile,


...back at the barn, a little lightbulb appeared over Bossy's head...


Asir's official Facebook page said "shabiha from AMAL Movement stopped two cars on the Salim Salam highway that were carrying supporters of Sheikh Ahmed al-Asir who were on their way back to Sidon, and started assaulting them and cursing them."

For its part, LBCI television said one of the cars of Sheikh Salem al-Rafehi supporters was pelted with stones in Salim Salam.

Earlier on Sunday, hundreds of protesters rallied in the nearby Martyrs Square to demand that trial procedures be accelerated for Islamist prisoners, who have been held in Roumieh prison without charge since 2007, and vowed an uprising and "vengeance" against the authorities.

"We are being treated this way because we are members of the defeated (Sunni) sect," said al-Asir in a speech at the rally.

He called for "an Intifada to end the hegemony."

Posted by: Fred || 02/25/2013 00:00 || Comments || Link || E-Mail|| [767 views] Top|| File under: Salafists
Syria Rebels Close in on Last Regime Bastion in Western Aleppo
[An Nahar] Syrian rebels closed in on a police academy in the town of Khan al-Assal in Aleppo province on Sunday, as regime warplanes bombarded their positions there, a watchdog said.

"Should they take the academy building, the whole of northern Aleppo province will fall out of regime control," said Rami Abdel Rahman, director of the Syrian Observatory for Human Rights.

The rebels already have large swathes of northern Syria under their control, chiefly Idlib province to the northwest and Raqa and Hasake east of Aleppo.

The army also used tanks to shell the Tariq al-Bab district in eastern Aleppo city, the Observatory said, just two days after dropping three powerful missiles there.

Violence meanwhile raged in several Syrian flashpoints, according to the Observatory.

According to a toll compiled by the

Britannia

-based watchdog, at least 63 people were killed in violence across the country on Sunday.

The Observatory also updated its

corpse count

from a missile attack on Friday on the northern city of Aleppo, saying it killed at least 58 people, among them 36 children.

Posted by: Fred || 02/25/2013 00:00 || Comments || Link || E-Mail|| [775 views] Top|| File under: Govt of Syria
One killed in fighting on Syria-Lebanon border
TRIPOLI -


The Tripoli that is in Lebanon, not Libya, just in case someone from the Mainstream Media is reading this...

Geography, some say, is destiny.

Fierce fighting erupted during the night on the Syria-Lebanon border between Syrian troops and unknown gunmen, leaving a Lebanese man dead and four wounded, a Lebanese security source said on Sunday.

Syria's army used artillery, mortars and automatic weapons as they clashed with the gunmen in the village of Mcherfe in the Lebanese region of Bukayaa, the source said. The source was unable to say whether the gunmen were Lebanese or Syrians opposed to the government of President Bashar Al Assad.

A Lebanese man was killed and at least four others were wounded in the fighting, the source said.

The clashes erupted after the death on Saturday of another Lebanese man in gunfire coming from the Syria side when he was near a river separating the two countries, the source said.

A local resident said that some of the gunmen fighting the Syrian troops during the night were from the same clan as the Lebanese man whose death triggered the fighting.
Posted by: Steve White || 02/25/2013 00:00 || Comments || Link || E-Mail|| [811 views] Top|| File under:
Who's in the News
43
[untagged]
5
Arab Spring
5
Govt of Pakistan
4
Govt of Syria
2
Salafists
2
Boko Haram
1
al-Qaeda in North Africa
1
al-Nusra
1
Hezbollah
1
Indian Mujaheddin
1
Jamaat-e-Ulema Islami
1
Lashkar e-Jhangvi
1
Sipah-e-Sahaba Pakistan
1
Taliban
1
Baloch Liberation Army
1
TNSM
1
Fatah al-Islam
Bookmark
E-Mail Me
The Classics
The O Club
Rantburg Store
The Bloids
The Never-ending Story
Thugburg
Gulf War I
The Way We Were
Bio
Merry-Go-Blog
Hair Through the Ages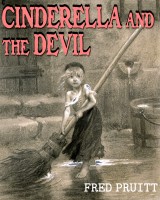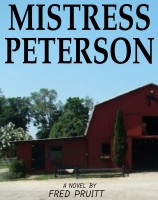 On Sale now!


A multi-volume chronology and reference guide set detailing three years of the Mexican Drug War between 2010 and 2012.

Rantburg.com and borderlandbeat.com correspondent and author Chris Covert presents his first non-fiction work detailing the drug and gang related violence in Mexico.

Chris gives us Mexican press dispatches of drug and gang war violence over three years, presented in a multi volume set intended to chronicle the death, violence and mayhem which has dominated Mexico for six years.
Click here for more information


Meet the Mods
In no particular order...


Steve White
Seafarious
Pappy
lotp
Scooter McGruder
john frum
tu3031
badanov
sherry
ryuge
GolfBravoUSMC
Bright Pebbles
trailing wife
Gloria
Fred
Besoeker
Glenmore
Frank G
3dc
Skidmark
Alaska Paul



Better than the average link...



Rantburg was assembled from recycled algorithms in the United States of America. No trees were destroyed in the production of this weblog. We did hurt some, though. Sorry.
34.238.190.122