China-Japan-Koreas
Rasmussen: 57% Want Military Response to North Korea Missile Launch
Fifty-seven percent (57%) of U.S. voters nationwide favor a military response to eliminate North Korea's missile launching capability. The latest Rasmussen Reports national telephone survey shows that just 15% of voters oppose a military response while 28% are not sure.

The telephone survey was conducted Friday and Saturday, April 3-4, the two days immediately prior to North Korea's launch. The question asked about a military response if North Korea actually did launch a long-range missile.

Support for a military response comes from 66% of Republicans, 52% of Democrats and 54% of those not affiliated with either major political party. There is no gender gap on the issue as a military response is favored by 57% of men and 57% of women.

Overall, 75% of voters say they've been closely following news stories about the possible launch. That figure includes 40% who've followed the news Very Closely.

Seventy-three percent (73%) are at least somewhat concerned that North Korea will use nuclear weapons against the United States. That's up just a few points from 69% who held that view in October 2006. Prior to that survey, North Korea had successfully conducted an underground nuclear test.

Forty-four percent (44%) now say North Korea is somewhere between an ally and an enemy, while eight percent (8%) are not sure.

Sixty-four percent (64%) of Republicans consider North Korea an enemy of the United States. That view is shared by 50% of unaffiliateds and 28% of Democrats. Most Democrats (57%) place North Korea somewhere between ally and enemy.

Only 27% say the United States should help North Korea rebuild its economy if it is willing to abandon its missile program. Fifty-one percent (51%) are opposed to such financial aid. These findings are largely unchanged from mid-February.
Posted by: Sherry || 04/05/2009 18:20 || Comments || Link || E-Mail|| [348 views] Top|| File under:
-Lurid Crime Tales-
Pittsburgh cop-killer: conspiracy nut, neo-nazi, Alex Jones fan
Richard Andrew Poplawski was a young man convinced the nation was secretly controlled by a cabal that would eradicate freedom of speech, take away his guns and use the military to enslave the citizenry.

His online profile suggests someone at once lonely and seething. He wrote of burning the backs of both of his hands, the first time with a cigarette, the second time for symmetry. He subscribed to conspiracy theories and, by January 2007, was posting photographs of his tattoos on white supremacist Web site Stormfront. Among his ambitions: "to accumulate enough 'I punched that [expletive] so hard' stories to match my old man."

"Crazy to me is going through the motions," he wrote on his MySpace profile three years ago. "Crazy to me is letting each day slip past you. Crazy is being insignificant. Crazy is being obscure, pointless."

No longer obscure, the 22-year-old is charged in the worst police shooting in the modern history of Pittsburgh. No one is calling his actions anything but pointless.

"He was really into politics and really into the First and Second amendment. One thing he feared was he feared the gun ban because he thought that was going to take away peoples' right to defend themselves. He never spoke of going out to murder or to kill," said Edward Perkovic, who described himself as Mr. Poplawski's lifelong best friend.

Mr. Poplawski's view of guns and personal freedom took a turn toward the fringes of American politics. With Mr. Perkovic, he appeared to share a belief that the government was controlled from unseen forces, that troops were being shipped home from the Mideast to police the citizenry here, and that Jews secretly ran the country.

"We recently discovered that 30 states had declared sovereignty," said Mr. Perkovic, who lives in Lawrenceville. "One of his concerns was why were these major events in America not being reported to the public."

Believing most media were covering up important events, Mr. Poplawski turned to a far-right conspiracy Web site run by Alex Jones, a self-described documentarian with roots going back to the extremist militia movement of the early 1990s.

Around the same time, he joined Florida-based Stormfront, which has long been a clearinghouse Web site for far-right groups. He posted photographs of his tattoo, an eagle spread across his chest.

"I was considering gettin' life runes on the outside of my calfs," he wrote. Life runes are a common symbol among white supremacists, notably followers of The National Alliance, a neo-Nazi group linked to an array of violent organizations.

"For some time now there has been a pretty good connection between being sucked into this conspiracy world and propagating violence," said Heidi Beirich, director of research at the Southern Poverty Law Center and an expert on political extremists. She called Mr. Poplawski's act, "a classic example of what happens when you start buying all this conspiracy stuff."

Mr. Perkovic said Mr. Poplawski's parents had split when he was young.

"His dad's totally out of the picture," said Mr. Perkovic.

According to his MySpace profile online, Mr. Poplawski lived in Stanton Heights, was an avid Penguins fan, considered Mario Lemieux his hero, and held his grandmother, Catherine Poplawski, whom he called "Cukie," in warm esteem.

Mr. Perkovic said his friend essentially dropped out of North Catholic High School. Officials there would only say he was asked to leave.

After the 9/11 terrorist attacks -- a day before Mr. Poplawski's birthday -- he decided to join the military, stopped going to classes and pursued a general educational development certificate.

"In boot camp he had missed his girlfriend so he had to make a decision ... he got himself dishonorably discharged so he could come back," Mr. Perkovic said.

According to Mr. Perkovic, Mr. Poplawski tossed a lunch tray at a drill instructor.

The relationship with his girlfriend, Melissa Gladish, went sour after Mr. Poplawski returned to Pittsburgh.

Court records show that on Sept. 14, 2005, Mr. Poplawski attacked Miss Gladish outside 1016 Fairfield St., the same address at which he would later be accused of killing the three police officers.

Miss Gladish said she had gone to Mr. Poplawski's house "and he began to argue with me and call me names. When I argued back he grabbed me by my hair and said, 'Do you think I'm going to let you talk to me like that? I don't let anyone talk to me like that."'

He threatened to kill her, the records show. In a form asking Miss Gladish to list all weapons Mr. Poplawski had used, she listed "gun that the defendant says is buried in the park near his house."

Less than a month later, police sought Mr. Poplawski for violating a protection-from-abuse order after he went to Miss Gladish's workplace, a King's Restaurant, and asked her to marry him. He then moved to the West Palm Beach, Fla., area. Mr. Perkovic said he worked there as a glazier for two years.

Two years later, back in Pittsburgh, Mr. Poplawski wrote on MySpace of the episode: "She's lucky I didn't kill that broad myself. Hahaha."

Hat/tip: Little Green Footballs
Posted by: Atomic Conspiracy || 04/05/2009 16:43 || Comments || Link || E-Mail|| [259 views] Top|| File under:
Sri Lanka
Troops unshackle LTTE grip on Puthukkudiyirippu: Over 250 terrorists killed
Over 250 terrorists were reported killed including senior LTTE rankers Theepan(LTTE's former 'Northern region' chief), Ruben, Nagesh, Gadaphi (former body guard of Prabakaran), Vidusha ('Malathi' female wing head), Durga ('Soothiya' female wing head) and Kamalini following pitched battles that ensued between troops and LTTE, East of Puthukkudiyirippu since last night (April 4), military sources reported.

Troops have also gained total control over Puthukkudiyirippu considered LTTE's last stronghold at the Mullaittivu battlefront, neutralizing pockets of terrorist resistances military said adding that troops are now positioned to make further tactical moves into the remaining territory to free hundreds of civilians held hostage by LTTE.

According to latest information received, the 53 Division, Task Force -8 and 58 Division troops have forced into the remaining LTTE resistance positions killing scores and seizing a large haul of LTTE weaponry. Battlefield reports citing 53 Division infantrymen confirmed observing over 120 terrorist bodies scattered at the battle zone. A total of over 400 terrorists are believed killed since military began fresh advances towards the remaining LTTE defences on 1st April, security sources said.

Meanwhile, 58 Division have also located over 140 LTTE bodies scattered ahead of the battlefront East of Puthukkudiyirippu. LTTE's intelligence wing leader Pottu Amman, Theepan and Bhanu have led the LTTE fighting formations while, ground sources citing intercepted enemy communication said that Bhanu have sustained injuries during yesterday's fighting.
Posted by: john frum || 04/05/2009 15:59 || Comments || Link || E-Mail|| [341 views] Top|| File under:
India-Pakistan
ISRO chief Madhavan Nair gets Z-category security
Indian Space Research Organisation (ISRO) Chairman G. Madhavan Nair and six other prominent space scientists have been provided with security cover following threat to their lives after a Lashkar-e-Taiba militant claimed that plans were being hatched to kidnap or assassinate them.

Sources in the Union home ministry said 65-year-old Nair, who is also the Secretary, Department of Space, has been provided with "Z" category security while the other six scientists associated with the satellite and rocket divisions were given "Y" category security.

The move comes in the wake of interrogation of Furfur Nawaz alias Shabaz Nawaz, a Lashkar militant, recently deported from a Gulf country. He told the interrogators that Lashker had made plans to either kidnap or assassinate some of the prominent scientists including Nair, the sources said.

Under the Z category, Nair, a recipient of country's second highest civilian award -- Padma Vibushan -- will have an escort and guards round-the-clock. The other scientists will have a personal security officer and two guards each.

When contacted over phone, Director (Public Relations) of ISRO S. Satish told PTI that the organisation had received an alert from Union home ministry following which the security was reviewed and necessary measures were taken. The security of the campus and some of the prominent scientists was reviewed, he said, without divulging any of the names.

Sources in the home ministry said security around other scientific installation across the country has also been enhanced manifold. During interrogation, Nawaz said that he had conducted a recce of important scientific installations in Bangalore, the sources said.

He said second-rung leadership of Lashker had also visited gulf countries to prepare modules to target scientists. "Some money had also been allocated for the purpose," the sources said quoting Nawaz's interrogation report.
Posted by: john frum || 04/05/2009 15:25 || Comments || Link || E-Mail|| [252 views] Top|| File under:
Home Front: Politix
Protests Forces Michelle to Miss Photo Op
Well, really tho, she and Carla had to cancel an appearance at a cancer center.


Thousands of Molotov cocktail-wielding, anti-war protesters clashed with police and set fires along the Franco-German border yesterday, as President Obama gathered with European leaders to celebrate NATO's 60th anniversary.

The wild protests -- in which black-masked anarchists set fire to a hotel in Strasbourg, France, and a border post along a bridge connecting the two countries -- forced First Lady Michelle Obama to cancel a visit to a cancer center.

The strife came as NATO leaders pledged at the alliance's anniversary summit to send a measly 5,000 soldiers to Afghanistan stopping well-short of the 21,000 extra troops the United States is planning to send to the war-torn nation. Protesters battled police on the French side of a bridge linking the two countries just hours after Obama met with German Chancellor Angela Merkel and French President Nicolas Sarkozy in a symbolic gathering at the middle of another bridge nearby.

"NATO doesn't stand for peace. NATO stands for war like in Afghanistan, where they're regularly killing civilians," Tobias Pflieger, a European Parliament member from Germany's Left Party, yelled to a crowd of protesters.

"No to NATO! No to war!" the protesters chanted.

No injuries were reported.

Thousands more protesters staged anti-US and anti-NATO rallies in Turkey, where Obama was scheduled to arrive this evening in his first visit to a Muslim country as president.

"Obama, don't come! We don't want you!" protesters shouted in the capital of Ankara.
Posted by: Sherry || 04/05/2009 14:10 || Comments || Link || E-Mail|| [310 views] Top|| File under:
India-Pakistan
Remembering Zulfikar Ali Bhutto
By Major (retd) Muhammad Arif Thaheem

Thirty years ago on April 4, 1979, the brightest star of Pakistan died a cruel death at the hands of the state, but decades later, Zulfikar Ali Bhutto's presence is still unquestionably lingers around us.

Despite being hanged for murdering Ahmed Raza Kasuri, a political opponent, Bhutto is widely hailed as the most loved leader of Pakistan after Mohammad Ali Jinnah. Had it not been for his outstanding vision, Pakistan would be without any political standing in the world. Today, few can remember who passed the order for Bhutto's death, but no one has forgotten the monumental changes Bhutto brought to the country while he was alive.

The order condemning Bhutto to death was a controversial one at the time, with judges and lawyers from all over the world condemning the courts of Pakistan. Finally, after all these years, the court officials who sentenced him to death have started to admit they were wrong. The question people should have been asking at the time was, why would Bhutto want Ahmed Raza Qusuri killed in the first place? If Bhutto had wanted anyone dead, surely he would have targeted better known leaders such as Mufti Mehmood, Wali Khan, Asghar Khan, Maulana Maududi or Ghaus Baksh, rather than Qusuri, a relatively unknown entity.

But 30 years on, there is little to be gained by mulling over what could have been. Bhutto's achievements deserve far more importance than his tragic, untimely death. It was Bhutto who gave the poorer class their rights, and Bhutto who gave the nation courage to fight against cruelty and injustice. Any welfare work being done in the country today can trace its roots back to the Bhutto administration.

As Foreign Minister under Ayub Khan, Bhutto's refusal to accept Pakistan's defeat in the 1965 war against India marked the end of his association with the government. If Bhutto had second thoughts about his resignation, they were all wiped away when he saw how ecstatic the people of the country were at the stand he had taken against dictatorship. It became clear to him that he should remain in the world of politics.

The years following the 1965 war were a depressing time for Pakistan, but before long, Bhutto began boosting the morale of the entire nation with his passionate speeches. Here was a man the people could relate to, a fact that became clear when he won the 1970 elections.

It must be said that he did not come in to power at the best of times. When Bhutto took over, the country had just been split into two and was deeply insecure. While any other leader may have quailed under the pressure, Bhutto used the situation to his advantage. His presence in the government marked the time when the poor finally felt secure and so-called spiritual leaders and feudal lords lost their standing. In 1974, he formed and chaired the first Islamic Conference, which all the Islamic countries of the world were invited to attend. Such a move did not appeal to imperialist forces, whose biggest fear was that those countries that were economically and politically dependent on them would no longer be under their control. Nevertheless, Bhutto's vision united third world countries and opened up opportunities for them in the world of trade.

Back in his own country, Bhutto finalised the constitution, which is followed to date despite the efforts of various subsequent dictators to change it. His many other achievements include signing the Steel Mill agreement with the USSR and about bringing educational reforms. With his vision, the Allama Iqbal Open University and the Quaid-e-Azam Univeristy in Islamabad came into being, and all at once, higher education became a possibility for many who could not have afforded it otherwise.

The fate of the Pakistanis who sacrificed themselves during the 1965 war clearly played on Bhutto's mind, for soon after coming into power, Bhutto signed the Simla Agreement with India, reclaiming all the areas that had been captured and bringing home 90,000 Pakistani prisoners of war.

At the same time, he strove to put Pakistan on the map by acquiring atomic weapons. The seeds of such ambitions had been formed back when he was Foreign Minister after Pakistan had been defeated in the 1965 war and later in an official meeting with the country's atomic scientists, he voiced his dream to make Pakistan a 'nuclear power'.

"Even if we have to starve, we will have atomic power," he famously boasted in 1965 as foreign minister.

Bhutto did not forget his vow. To that end, he established the Pakistan Energy Commission and inaugurated the Karachi Nuclear Power Plant in 1972. Charged with electric enthusiasm, he recalled atomic scientist Dr Abdul Qadeer Khan back into the country from Holland, who in turn personally informed the Prime Minister that he would remain in Pakistan and not leave until he had set up a uranium plant.

But Bhutto's lofty ambitions proved to be his undoing. His plans to purchase nuclear technology from France were thwarted by US President Jimmy Carter, and in August 1977, as soon as he learnt of Pakistan's escalating plans for nuclear power, US Foreign Minister Henry Kissinger threatened Bhutto to halt his all work on atomic weapons. As Ata-ul-Haq Qasmi wrote in his column, "Bhutto is being punished not for his crimes but for his deeds."

Bhutto's life started unraveling rapidly soon afterwards when he was arrested for the murder of Ahmed Raza Kasuri. Even though it is unclear whether those charges were ever proven, he paid the price for it and was hanged almost a decade after he began to heal Pakistan after everything the country had suffered.

No one can deny that Bhutto made mistakes, but no one should forget the lengths he went to for his country. Bhutto's achievements far outweigh his blunders, and had he lived, he may well have ensured Pakistan a prosperous future it sorely lacks today.

The writer is a reciepient of Tamgha-e-Imtiaz (Military)
Posted by: john frum || 04/05/2009 12:39 || Comments || Link || E-Mail|| [480 views] Top|| File under:
Afghanistan
Thanks for nothing - Obama praises NATO allies on Afghanistan
STRASBOURG, France – President Barack Obama heralded "concrete commitments" from NATO allies to help advance a new U.S. strategy in Afghanistan on Saturday, calling their agreement to send up to 5,000 more military trainers and police to Afghanistan "a strong down payment" toward securing the country.

The allies, however, refused to agree to a U.S. request for additional combat troops.

"I am pleased that our NATO allies pledged their strong and unanimous support for our new strategy," Obama said at the end of a NATO summit that was heavily focused on Afghanistan and the newly retooled U.S. strategy to root out terrorists there and in neighboring Pakistan. "We've started to match real resources to achieve our goals," he said.

The White House said NATO countries agreed to send more personnel, including about 3,000 on short-term deployments, as the alliance steps up its campaign to stabilize Afghanistan before elections in August. An additional 1,400 to 2,000 will provide training for Afghanistan's national army.

But the allies rebuked Obama's push for Europe to share the burden of the anti-terror fight in Afghanistan with more combat troops. That leaves the heavy lifting in U.S. hands. As he escalates U.S. involvement in Afghanistan and Pakistan, Obama also is seeking to broaden the multinational commitment to preventing new terrorist attacks that he has repeatedly told Europeans are just as likely on their continent as in America.

Since Obama took office in January, the United States has committed to sending 21,000 additional troops as part of his new strategy.

The president is in the midst of an eight-day European trip focused on the global economic crisis and the terrorism fight in Afghanistan.

On the latter front, Obama spent the past few days trying to drum up support during a summit marking the 60th anniversary of NATO.
Posted by: GolfBravoUSMC || 04/05/2009 09:16 || Comments || Link || E-Mail|| [254 views] Top|| File under:
China-Japan-Koreas
North Korea space launch 'fails'
North Korea failed in its attempt to get a satellite into space after a rocket launch early on Sunday, US and South Korean officials say. Two stages of the rocket and its payload landed in the Pacific Ocean, a US military statement said.


Almost as if it was meant to happen that way ...

Hours earlier North Korea claimed the satellite had successfully been put into orbit and was transmitting data.

The US, EU, Japan and South Korea condemned the launch, thought to be a cover for a long-range missile test.

In a statement on its website, the US Northern Command said North Korea launched a three-stage Taepodong-2 missile at 0230GMT. "Stage one of the missile fell into the Sea of Japan/East Sea. The remaining stages along with the payload itself landed in the Pacific Ocean."

"No object entered orbit and no debris fell on Japan."

US military authorities "assessed the space launch vehicle as not a threat to North America or Hawaii and took no action in response to this launch," the statement added.

Earlier, state media in North Korea said satellite 'Kwangmyongsong-2' had been placed in orbit. The satellite was transmitting data and the "Song of General Kim Il-sung" and "Song of General Kim Jong-il" - references to the late founder of North Korea and his son, the current leader - the report claimed.

The BBC's John Sudworth in Seoul says a failure would seriously detract from North Korea's ability to exploit the propaganda value of the launch, although it may never admit it to its own people.

In a previous satellite launch attempt in 1998, North Korea said it was sending up a device that would orbit the world transmitting revolutionary melodies. It claimed this was also successful but the launch is believed to have been a failure as no trace of the satellite was ever found.
Posted by: john frum || 04/05/2009 09:16 || Comments || Link || E-Mail|| [802 views] Top|| File under:
-Signs, Portents, and the Weather-
Fargo Flooding Update - Looking Better
[from the NWeatherService]


The Flood Warning continues for
the Red River at Fargo.
* Until further notice... or until the warning is cancelled.
* At 8:15 PM Saturday the stage was 34.6 feet.


[The peak stage was about 41']


* Major flooding is occurring and major flooding is forecast.
* Flood stage is 18.0 feet.
* Forecast... the river will continue to slowly fall the next
several days.

[and the 5-day forecast is for dry weather with high temps above freezing and low temps below freezing which is perfect for moderate melting]
Posted by: mhw || 04/05/2009 08:51 || Comments || Link || E-Mail|| [251 views] Top|| File under:
Southeast Asia
Malaysia frees security law detainees
Malaysia on Sunday freed 13 people detained under controversial security laws, police said, after new Prime Minister Najib Razak ordered their release.

Najib was sworn in on Friday and announced in his maiden speech that he was revoking a ban on two newspapers and releasing 13 people held under the Internal Security Act (ISA), which allows for indefinite detention without trial. "All 13 are released today, they will be placed under police supervision," police chief Musa Hassan told AFP.

The 13 were greeted by family members and hundreds of supporters as they left the detention centre in northern Perak state where they were held, while riot police guarded the entrance. Najib had said their release was good for Malaysia, and denied it was a bid to win back support for the ruling party.

Among those freed were two ethnic Indian leaders, lawyers V. Ganabatirau and R. Kengadharan of the banned Hindraf group who were detained for mounting a rally alleging discrimination against minority ethnic Indians in December 2007. Three other Hindraf leaders remained in detention.

"This is the moment that the whole family is waiting for but I hope the new prime minister will hear the Indian community's plea to release the three others Hindraf leaders as well," Ganabatirau's brother, V. Papparaidu, told AFP. A. Kannappan, a 56-year-old businessman who managed to shake hands with the Hindraf duo outside the detention centre as they left, said they "look healthy and were smiling".

Of the others who were also freed, seven were believed to be members of the Darul Islam religious group and three were foreigners accused of falsifying government documents. The last was a suspected member of the Al-Qaeda linked Jemaah Islamiyah militant group.

Rights groups lauded the move, but urged the government to free the remaining 27 people, mainly suspected Islamic militants, held under the ISA or charge them in court. "There are people who have been held more than seven years without trial and most of them were facing the same kind of allegations as those who were released today," Abolish ISA Movement spokesman Syed Ibrahim Syed Noh told AFP.

The ISA, which dates back to the British colonial era when it was used against communist insurgents, has earned notoriety in recent years as critics accuse the government of using the law to silence its opponents.
Posted by: ryuge || 04/05/2009 07:05 || Comments || Link || E-Mail|| [245 views] Top|| File under:
Africa North
Egyptian swingers get 10 years for sexual perversity
An Egyptian man and his wife convicted of setting up a swinger's club and organizing orgies and wife swaps were sentenced to a total of ten years in prison , local press reported Sunday.

Tolba Abdel Hafez, a 48-year-old civil servant, and his wife Salwa Higazi, a 37-year-old schoolteacher, were sentenced to seven years and three years respectively by the Agouza Criminal Court Saturday, the state-owned al-Gomhuria reported. The couple will be on probation after their release for the same time period. In sentencing the pair, the judge described the case as "one of the worst crimes committed in the name of humanity," adding that the crime was unique for its perversity and went beyond the taboos of extra-marital sex.

The Cairo couple, who have children, were arrested in October 2008 on prostitution charges and confessed to having sexual relations with three other couples. The couple used the pseudonyms Magdy and Samira on a website and in emails to organize wife-swapping parties and orgies and managed to get 44 couples signed up for Cairo swinging sessions via the website. Hafez had said he got the idea from a porn movie, and that his wife agreed.

Rights groups have criticized a 1961 law that can be used to prosecute suspects because it defines certain sexual acts as prostitution even if no money changes hands.
Posted by: ryuge || 04/05/2009 06:49 || Comments || Link || E-Mail|| [242 views] Top|| File under:
India-Pakistan
Suicide bomber kills 22 in Pakistan Shiite mosque
A suicide bomber attacked a crowded Shiite mosque south of the Pakistani capital on Sunday, killing 22 people and wounding dozens more, officials said.

The suicide bomber set off his explosives Sunday at the entrance to a mosque in Chakwal city in Punjab province, about 50 miles (80 kilometers) south of Islamabad, during a religious congregation, said Nadim Hasan Asif, a top security official in Punjab. He said the blast killed 22 people and injured more than 30. "The suspected man was stopped at the entrance and pushed himself in and exploded," Asif said.

Chaudhry Nasrullah, the top health official in Chakwal, confirmed that 22 people were killed and that more than 50 were injured, a dozen of them critically. He appealed to the government to send helicopters to evacuate the most seriously wounded.

Farid Ali, who left the mosque just before the attack occurred, said he felt the blast on his back and looked back and saw smoke and dust. "I saw several people lying dead," he told Express News TV. "There was blood everywhere."

Local television footage showed pools of blood on the road in front of the mosque. Torn clothes and a pair of shoes also littered the ground. Police investigators were shown collecting evidence, not far from a car and four motorcycles that were damaged by the blast. A policeman with both his legs bandaged and another wounded man whose shirt was stained with blood were shown on hospital beds crying in pain. A woman standing in the emergency ward of the hospital wailed, "Oh my God. Oh my God."

Prime Minister Yousuf Raza Gilani condemned the attack, saying it was masterminded by people who are against the state and want to give Islam a bad name.
Posted by: ryuge || 04/05/2009 06:32 || Comments || Link || E-Mail|| [274 views] Top|| File under:
Olde Tyme Religion
200 Mecca mosques 'face wrong direction'
Muslim worshippers at about 200 old mosques in Mecca have been praying in the wrong direction for decades because the mosques were not built correctly, a Saudi newspaper said on Sunday.

The mosques were not built precisely based on the qibla, the official alignment with the holy Kaaba shrine at the centre of Mecca's Al-Haram mosque, according to the report in Arab News. The discrepancy was only realised after looking at the old mosques, some built more than 50 years ago, from atop the new skyscrapers being constructed in Islam's holiest city in western Saudi Arabia, the report said.

According to the pan-Arab Al-Hayat newspaper, Islamic affairs ministry deputy secretary, Tawfik al-Sudairy, downplayed the problem. 'There are no major errors, but corrections have been made for some old mosques, thanks to modern techniques. In any case, it does not affect the prayers,' the newspaper quoted MR Sudairy as saying in its Saturday edition.

Mecca residents and experts have suggested that the errant mosques install inside a correct indicator of the qibla, or orient their prayer rugs more exactly in the direction of the Kaaba, Arab News said. Another suggestion is that laser beams be installed in the tall minarets of the Al-Haram mosque built around the Kaaba to help mosques and worshippers establish the correct qibla direction.
Posted by: ryuge || 04/05/2009 06:06 || Comments || Link || E-Mail|| [326 views] Top|| File under:
Israel-Palestine-Jordan
Finally, harsh realism from Israel
IF Avigdor Lieberman's first speech as Israel's new foreign minister did nothing else, it certainly vexed the media. The Associated Press called it a "scathing critique of Mideast peace efforts" that had diplomats "cringing," while other reports said Lieberman had "dropped a political bombshell," "sparked an uproar," "repudiated a key accord," and "reinforced fears." The New York Times pronounced Lieberman's remarks "blunt and belligerent," describing the foreign minister as a "hawkish nationalist" who is "not known for diplomacy" and heads an "ultranationalist" party that is "seen by many as racist." Headlines summed up Lieberman's debut as an attack on peacemaking: "Lieberman dashes peace hopes," "Israeli official hits peace efforts," "Lieberman dumps peace deal."

But the headlines were wrong, as anyone can ascertain by reading Lieberman's short address. Far from disparaging peace, Israel's new foreign minister called for pursuing it with the respect and realism it deserves. And far from "dumping" agreements entered into by his predecessors, he explicitly committed himself to upholding the Roadmap - a step-by-step blueprint to a "two-state solution" adopted by Israel, the Palestinian Authority, and the international Quartet in 2003. "I voted against the Roadmap," Lieberman acknowledged, but it was "approved by the Cabinet and by the Security Council" and is therefore "a binding resolution." However, he insisted, it must be implemented "in full." The Roadmap imposes specific obligations that the Palestinians must meet prior to achieving statehood - above all, an unequivocal end to violence, terrorism, and incitement against the Jewish state - and Israel will not agree to waive them in order to negotiate a final settlement.

If Lieberman is as good as his word - and if he is backed up by Benjamin Netanyahu, the new prime minister - we may finally see an end to Israel's fruitless attempts to buy peace with ever-more-desperate concessions and retreats. Under Ariel Sharon and Ehud Olmert, Israel surrendered the entire Gaza Strip, released hundreds of arrested terrorists, and even offered to divide Jerusalem with the Palestinian Authority. "But none of these far-reaching measures have brought peace," said Lieberman. "To the contrary." The steeper the price Israel has been willing to pay for peace, the more it has been repaid with violence: suicide bombings, rocket attacks, kidnapped and murdered soldiers, and wars with Hamas in Gaza and Hezbollah in Lebanon.

It is time, Lieberman is saying, for Israel to stop genuflecting to a feckless and counterproductive "peace process" and to return instead to the pre-Oslo policy of deterrence. "The fact that we say the word 'peace' 20 times a day will not bring peace any closer," he noted. It only makes Israel seem weak and irresolute, encouraging its enemies not to halt their murderous jihad, but to redouble it. Sixteen years of appeasement have left Israel more demonized and isolated than ever, the foreign minister observed. And when was Israel most admired in the world? "After the victory of the Six Day War," when no one doubted the Jewish state's audacity or resolve.

"If you want peace, prepare for war," Lieberman declared. That idea may offend the smart set and leave diplomats "cringing," but Israel's new foreign minister is hardly the first to express it. "To be prepared for war is one of the most effectual means of preserving peace," affirmed President George Washington in his first address to Congress in 1790.

Perhaps the world would more clearly understand the nature of Israel's enemy if the media weren't forever fanning moral outrage at the Mideast's only bulwark of freedom and democracy. In recent weeks, the Palestinian Authority has warned Arabs that it is "high treason" punishable by death to sell homes or property to Jews in Jerusalem; shut down a Palestinian youth orchestra and arrested its founder because the ensemble played for a group of elderly Holocaust survivors; and celebrated the deadliest terrorist attack in Israel's history with a TV special extolling the massacre. On Thursday, after a Palestinian terrorist used an axe to murder a 13-year-old Jewish boy, the al-Aqsa Martyrs Brigades - a wing of the "moderate" Fatah party - issued a statement claiming responsibility.

There is no appeasing such hatred, and demonizing those who say so will not change that fact. "If you want peace, prepare for war." How refreshing to hear an Israeli foreign minister say so.
Posted by: ryuge || 04/05/2009 05:52 || Comments || Link || E-Mail|| [244 views] Top|| File under:
India-Pakistan
The Haqqani's terror secretariat
The Taliban are a diverse mix of different groups, each led by its own leader, which support each other in militancy. Still, it is not uncommon to see two Taliban groups at cross-purposes with each other, and fighting. At that point, something happens and the groups give up hostilities and once again become "brothers in faith and comrades. Most certainly, somewhere there is an infrastructure in place that makes this happen, such as a particular terror "secretariat" in Waziristan.

Some people in FATA who have had the opportunity to see the terror secretariat from inside shared with me what they observed. According to them,

The secretariat consists of three complexes owned by Jalaluddin Haqqani and run by his son Sirajuddin Haqqani. The first complex is located right in front of the Frontier Constabulary, FC Fort in main Miranshah bazaar in North Waziristan. Apparently there is a computer institute in this complex but the complex also contains compounds which are well-guarded and no-go area. The second complex is located in Sirai Darpakhel just behind Miranshah Bazaar. This complex consists of seven compounds and is believed to be the headquarters of the Taliban, who move back and forth between Pakistan and Afghanistan. The complex is believed to be commanded by diehard Taliban Bakhta Jan Afghani. The third complex, at a distance of not more than a kilometre from the Pakistan army camp in North Waziristan, is situated in Dandi Darpakhel on the road to Afghanistan.

The secretariat is a huge and spacious structure spread over an area of a 100 kanals. There is a madressah in the complex in Sirai Darpakhel. All the three complexes have large open grounds, big guest houses and no-go areas. Taliban and Al-Qaida terrorists active in various parts of Pakistan and Afghanistan are believed to stay in the guesthouses. The no-go areas are believed to contain a large quantity of weapons and ammunition. Also, the large grounds are quite possibly used for training terrorists. Jalaluddin Haqqani's extended family resides in the Dandi Darpakhel complex.

The people who went to the compound said that they talked to many students and teachers at the madrasa and observed them. It may well be that the teachers were teaching more than basic education to the students and that they were being trained to become suicide bombers. Qari Hussain, who is believed universally to be a master trainer of suicide bombers, is also resident in the area. There were many Pakhtuns, especially Mehsud and Wazir, as well as Punjabis, Arabs and Tajiks, Uzbeks, Afghans and Africans.

Jalaluddin Haqqani, an Afghan, is a former Mujaheedin leader. Due to his old age he has left the management of the complex to his son Sirajuddin. The senior Haqqani is widely respected among the Taliban and he uses his position to make peace among warring Taliban groups. When two Taliban groups anywhere in Pakistan or Afghanistan get at each other's throats and kill each other, Jalaluddin asks his son to invite the two to one of his guest houses in the terror secretariat. He ultimately convinces them to stop fighting each other, by giving money to some and weapons to others. Jalaluddin is also a key link between the Taliban of Swat and Baitullah Mehsud. Some time back he managed to make peace between Maulvi Nazir, who leads a strong group of Taliban in North Waziristan, and Baituallah Mehsud. The dispute was over the presence of Uzbeks in the area. Maullvi Nazir wanted them kicked out of Waziristan because they were not interested in fighting in Afghanistan.

In case of any action against the complex, the government will have to consider its close proximity to the FC fort in the area. It is quite possible that in case of an attack on the terror secretariat, the terrorists would try and take control of the fort and kidnap the FC soldiers deployed there. Also, the complex is not far from the main Miranshah bazaar, so any error in the operation may bring about significant collateral damage. The terrorists use women and children as human shields.

An attack on these terrorists needs to be considered, because of the major impact it could have on the coordination and networking of Taliban groups in FATA.
Posted by: Slusing Spereper4763 || 04/05/2009 03:51 || Comments || Link || E-Mail|| [267 views] Top|| File under:
India-Pakistan
Hafiz Saeed moves LHC against detention
Chief of the banned organisation Jamatud Dawa, Hafiz Muhammad Saeed, and three other Dawa leaders on Saturday challenged their detention in the Lahore High Court (LHC).

Saeed, Col (r) Nazeer Ahmad, Abdul Rehman and Ameer Hamza filed a petition in the LHC under Article 199(1bi) of the constitution.

Their counsel, AK Dogar, asked the court to determine if the petitioners were being held in custody according to the law.

He said the detention of the petitioners, ordered by the Home Department on January 9 and again on March 9, was without lawful authority and of no legal effect.

Dogar submitted that Hafiz Saeed had been earlier detained by the government of Gen (r) Pervez Musharraf but was released by the orders of the LHC, adding that there was no on the record allegation against the petitioner or his organisation.

The counsel said the LHC had also observed that Dawa had never been involved in any terrorist activities in Pakistan and no FIR had ever been registered against Dawa or any of its detained members.

He said Dawa was an independent organisation with no links with Lashkar-e-Tayyaba.

He requested the court to issue a habeas corpus direction, which would require the respondents to present the petitioners before the LHC.

Posted by: Fred || 04/05/2009 00:00 || Comments || Link || E-Mail|| [255 views] Top|| File under: Lashkar e-Taiba
Elite teams to protect against suicide attack on FC checkpost
[Geo News] Interior Advisor Rehman Malik has said on Saturday that four inquiry teams have been constituted for investigation into suicide attack on FC checkpost in Islamabad. Malik was talking to media persons on his visit to Pakistan Institute of Medical Sciences (PIMS) here.

He said sharp shooters and snipers will be deployed to target terrorists according to revised security strategy. "Government has modified its security strategy keeping in view terrorists' new tactics of suicide attacks", Malik remarked informing, "Suicide bombers struck when FC personnel were taking lunch."

He said a special force, comprising of 25,000 officials, is being formed for monitory of 79 entrances across Islamabad but, "Monitoring the entrances and exists of Islamabad is a hard nut to crack", he added.

Posted by: Fred || 04/05/2009 00:00 || Comments || Link || E-Mail|| [243 views] Top|| File under: Govt of Pakistan
Bangladesh
5 more BDR jawans make confession
[Bangla Daily Star] Five more Bangladesh Rifles (BDR) jawans yesterday confessed before two metropolitan magistrates to their involvement in the February 25-26 carnage at Pilkhana. They are Nayek Sheikh Manirul Islam, Sepoy Masud Ahmed, Sepoy Jafur Ali, Sepoy Joynul Abedin and Sepoy Raihan Chowdhury.

It could not be known what statements they made before the court.


Something about the Lindbergh baby ...

Following a petition submitted by investigation officer of the case Senior Assistant Superintendent of Police (ASP) Abdul Kahar Akand of Criminal Investigation Department (CID), metropolitan magistrates Tofail Hasan and Zulfikar Hayat recorded their statements under section 164 of Criminal Procedure Code (CrPC). After recording statements, the five accused were sent to jail.

With yesterday's tally, a total of 14 BDR jawans made confessional statements in connection with the case.

Meanwhile, Magistrate Zulfikar Hayat placed 12 BDR jawans on seven-day remand each after the investigation officer prayed for 10-day remand for each. The jawans are: Lance Nayek Hafez Ahmed Md Esmail Hossain, Sepoy Shah Alam, Signal Man Noor Alam, Sepoy Shamsul Alam, Sepoy Mizanur Rahman (1) and Sepoy Mizanur Rahman (2), Sepoy Abu Sadek, Sepoy Mamun Miah, Lance Nayek Masudur Rahman, Sepoy Eklas Uddin, Sepoy Jasim Uddin and Sepoy Julfikar Hossain.

A total of 130 BDR jawans have been placed on remand so far in the case.

Meanwhile, members of Rapid Action Battalion (Rab)-2 last night handed over 16 BDR jawans and a civilian to Lalbagh Police Station. Twelve of the BDR jawans were taken to Dhaka Medical College Hospital (DMCH) later in the night. The BDR jawans moved to DMCH were identified as habildars Shahabuddin, Kamarat Ali, Abdul Jalil, Rafiqul Islam, Oli Ullah and Santus Kumar, Nayek Golam Mostofa and Nayek Subedars Alauddin, Abul Khair, Sepoy Golam, Fauq Goffar and Tofazzol.

Talking to reporters at DMCH, the BDR jawans claimed that they were blindfolded and taken to an unknown location from the BDR headquarters on April 1. They were tortured there by Rab personnel, they claimed.

The civilian was identified as Mamun of Baghapara of Jessore.

Officer-in-charge of Lalbagh Police Station Golam Rahman told The Daily Star that around 9:30pm Rab personnel took them to the police station. He declined to talk any further about them.

Posted by: Fred || 04/05/2009 00:00 || Comments || Link || E-Mail|| [245 views] Top|| File under:
China-Japan-Koreas
China readies squadron of chick pilots, with pics
The first batch of female pilots to fly Chinese fighter jets will make their debut - and history - at the National Day parade on October 1, it was announced yesterday.

All 16 women, who range from 21 to 24 years old, graduated with distinction in five final assessments after 44 months of training at the Third Flying College, the First Flying College and the Aviation University of People's Liberation Army Air Force, reported Xinhua News Agency.


With pics! Click the link and then page through the article, lots of pics.


And their reward will be becoming the first female pilots involved in the National Day celebrations, which this year will mark the 60th anniversary of the founding of New China. Deng Changyou, political commissar for the air force who attended the pilots' graduation ceremony, said China had finally fulfilled a dream, while an official who refused to be named told Xinhua: "Due to the improvements in flying ability, the accumulation of training experience and modern military needs, we've started to train women combat pilots and the air force plans to increase their numbers to enable women to enter all areas of military service."

The 16 newly qualified pilots all underwent 28 months of basic training, which included parachute jumping and field survival training at the in Aviation University of the China Air Force, as well as 16 months of flight training. Each now has an average of 135 hours of personal flight time.
Posted by: gromky || 04/05/2009 00:00 || Comments || Link || E-Mail|| [245 views] Top|| File under:
India-Pakistan
Released Solecki admitted to hospital in Quetta
[Geo News] The UNHCR's abducted official John Solecki has been admitted to Combined Military Hospital (CMH) here for medical treatment after his release late on Saturday night. Captors released Solecki in Khado Chowk area located in Mastung tehsil here on Saturday night, following his release; he was shifted to house of District Coordination Officer (DCO). Chief Minister Balochistan Nawab Muhammad Aslam Raisani, on information Solecki's release, arrived Mastung and inquired after his wellbeing. Later, he was taken to CMH for examination of his health conditions. John Solecki, the local head of the UN refugee agency (UNHCR), had been snatched at gunpoint in Quetta, the capital of the southwestern province of Baluchistan, on February 2. His driver was killed during the abduction.
Posted by: Fred || 04/05/2009 00:00 || Comments || Link || E-Mail|| [258 views] Top|| File under: Govt of Pakistan
Bangladesh
15 injured as BCL factions clash at JNU
[Bangla Daily Star] Two groups of Bangladesh Chhatra League (BCL) activists yesterday locked in a clash at Jagannath University (JNU) over establishing supremacy on the campus, leaving at least 15 injured. The latest infighting came a day after violent clashes between two BCL factions on Jahangirnagar University campus and in the wake of clashes among rival groups in a number of educational institutions.

Sources said the clash erupted between the supporters of BCL JNU unit president Kamrul Hasan Ripon and general secretary Kazi Abu Sayeed at about 12:00 noon and continued for over an hour.

Both the groups used bamboo and hockey sticks and attacked others, injuring at least 15 BCL men. Ten injured students, including Mizan, Rashed, Shaon, Selim, Salahuddin and Mejbah, were taken to Sumona clinic in Patuatuli for treatment.

A tense situation prevailed on the campus following the clash.

Campus sources said BCL groups belonging to the president and the general secretary of JNU unit fought each other on more than eight occasions since December 29 parliamentary elections. Around 100 students were injured in those turf wars centring extortion money.

The BCL leaders, however, claimed that there is no existence of different groups in JNU BCL unit. An evil force has been trying to destabilise campus situation and newcomers to BCL are mainly responsible for the clashes, said Ripon.

Officer-in-Charge of Kotwali police station Md Salahuddin said additional police forces were deployed on the campus to avert any further trouble.

Meanwhile, a case was filed with Savar police station against 20 BCL activists in connection with the Friday's clash on Jahangirnagar University (JU) campus. Five arrested students were produced before the court yesterday in this connection, police said. Tanmay, an injured activist of Pritom-Sabbir group of the BCL JU unit, filed the case against the activists of Palash-Rigan-Zihan group.
Posted by: Fred || 04/05/2009 00:00 || Comments || Link || E-Mail|| [245 views] Top|| File under:
Sri Lanka
Sri Lankan fighting kills 93 rebels
Fierce fighting between Sri Lankan troops and Tamil Tiger rebels defending their last remaining territory in the country's war-ravaged north killed 93 rebels on Saturday, the military said.

The military also said it destroyed three rebel boats and recovered a torched bulletproof vehicle belonging to the leader of the Tamil Tiger guerrillas. Government forces are in what they say is a final push to defeat the rebels - the Liberation Tigers of Tamil Eelam - and end 25 years of civil war. A string of major victories by the military in recent months, in which the rebels' administrative capital and main bases were captured, has pushed the guerillas into a small strip of coastal land measuring just 21 square kilometers in the northeast.

Military spokesman Brig. Udaya Nanayakkara said separate battles broke out Saturday as soldiers fought to capture the remaining rebel territory. Soldiers found the bodies of 93 rebels after the battles, he said, without giving details of casualties suffered by government forces. A military statement earlier Saturday said five vehicles, including one used by rebel leader Velupillai Prabhakaran, were recovered late Friday. It said the rebels torched them as they withdrew. Navy spokesman Cmdr. Mahesh Karunaratne said a sea battle took place in the middle of the night when 10 rebel boats were intercepted by the navy.

He said the navy destroyed one boat, disabled a second, and that ground forces destroyed two others when they tried to beach under heavy navy fire. The remaining boats fled. Karunaratne did not know how many Sea Tigers, as the rebel navy wing is called, were killed. He said some navy boats were damaged. The Sri Lanka military does not give casualty figures. Karunaratne said the rebel boats took off from and returned to a government declared "no-fire" zone, which makes up almost all the war zone.

The military says the rebels have set up bases in the zone, which was designated to protect the tens of thousands of civilians trapped by the fighting. The United Nations and aid and rights groups have expressed grave concerns about the civilians caught in the fighting. The military says the rebels are holding them as human shields in a desperate attempt to avoid defeat. But the Tigers say the people do not want to leave and have asked for their protection. The UN says an estimated 150,000 to 190,000 people are trapped, resulting in dozens of deaths each day. But the government says more than 23,000 civilians escaped last month and 30,000 to 40,000 still remain.
Posted by: Fred || 04/05/2009 00:00 || Comments || Link || E-Mail|| [250 views] Top|| File under:
Arabia
Negotiations over Dutch captives fail in Yemen
[Al Arabiya Latest] Negotiations for the release of a Dutch couple kidnapped by Yemeni tribesmen were stalled as kidnappers' demanded that some police officers must be brought to justice, tribal mediators said Saturday.

Kidnappers said police officers were allegedly involved in attacking their tribe last year must be brought to justice before they release the Dutch couple, a mediator said.

Negotiations began last Tuesday with tribal chief Ali Nasser al-Siraji, leader of the kidnap mission, in order to securing the couple's release in return for financial compensation over a shooting incident in which a convoy headed by Siraji came under fire from a security check point and some members were hurt, mediators claimed.

"He has insisted that he will not release the hostages until his adversaries are at least questioned (by police) and held accountable, in addition to him receiving compensation," a mediator said.

Siraji, however, described the hostages as "guests", giving assurances that they are safe.



" He has insisted that he will not release the hostages until his adversaries are at least questioned and held accountable, in addition to him receiving compensation "

Yemeni tribal mediator
Siraji modified the initial demand that the perpetrators of the alleged attack should be handed over to him. He wanted the "head of security in the province of Marib, Mohammed al-Ghadra, and Mohammed Omar, the head of central security in Marib, in addition to the soldiers who fired."

An interior ministry official said local authorities contacted the hostages who were in good health, the state news agency Saba reported, adding that security forces surrounded a remote tribal area where the two were being held.

Demanding ransom
"It was a Dutch couple who lived in Yemen. They were kidnapped near the capital," an official at the Dutch embassy in Sanaa told Reuters in Dubai. "I have no information about the demands of the kidnappers."

The Dutch man worked at a water network project in Taiz, while his wife is believed to be a teacher at a local school. Media in the Netherlands identified them as Jan Hoogendoorn, 54, and Heleen Janszen, 49.

Foreigners are frequently seized by Yemen's powerful tribes for use as bargaining chips in disputes with the government. More than 200 have been abducted over the past 15 years. Most have been released unharmed.
Posted by: Fred || 04/05/2009 00:00 || Comments || Link || E-Mail|| [254 views] Top|| File under:
Africa Horn
Cargo ship threatened in Aden Gulf
[Jerusalem Post Front Page] Israeli freight company Zim's ship the Africa Star was attacked by Somali pirates on Saturday morning when the ship was sailing some 700 kilometers from Somalia, Israel Radio reported.

The incident began when pirates atop two speedboats opened handgun fire at the ship. They tried to climb the ship but a barbed wire running around the deck prevented them from getting aboard.

After their attempt to board the ship failed, the pirates returned to the speedboats and began tailing the Africa Star, an activity they pursued for several hours. But the ship managed to flee as the pirates and another mother ship that accompanied them were too slow.

As the incident began to unfold, the emergency room at the Zim offices in Haifa contacted NATO headquarters in the Gulf of Aden through the Foreign Ministry and the Navy.

A British fighter jet was scrambled and the pilot reported that he was in eye with the pirate ships. The Africa Star carries a Maltese flag.
Posted by: Fred || 04/05/2009 00:00 || Comments || Link || E-Mail|| [253 views] Top|| File under: Pirates
Iraq
Iraq to open new Saddam museum
[Al Arabiya Latest] Saddam Hussein may have been despised by his people but the Iraqi government still intends to memorialize him as it planned to open a museum filled with weapons, statues, paintings, furniture and artifacts that belonged to the nation's toppled dictator, officials announced Saturday.

The items collected and catalogued in the six years since the U.S.-led invasion are set to be handed back to the Iraqi government, which will consider a location for what would undoubtedly become a major attraction. "This is what was found after the invasion," said Abdul Zahraa al-Talqani, a tourism and antiquities ministry spokesman. "These possessions are for the Iraqi people," he added and said that a committee would be formed to find a site for the museum.

"We will look for a big building. I think one of the presidential palaces in Baghdad probably will be the place of the museum," said Talqani, noting that clothes, documents and various gifts Saddam received from foreign leaders were also among the possessions.

Some of Saddam's artifacts are currently stored in the National Museum in Baghdad, which only reopened in February after it was looted in the days that followed the dictator's ousting. However these artifacts have not been displayed.

The U.S. military on Saturday said weapons belonging to Saddam were been stored at a depot in Taji, 35 kilometers (22 miles) north of Baghdad, but were transferred to an Iraqi warehouse at Abu Ghraib closer to the capital. "The final goal is for these weapons to be displayed at a special museum with Saddam Hussein's artifacts," said U.S. army Major Franco Nieves. "They will be displayed for all the people of Iraq, future generations and visitors from of all over the world to admire."
Posted by: Fred || 04/05/2009 00:00 || Comments || Link || E-Mail|| [378 views] Top|| File under: Iraqi Baath Party
Afghanistan
NATO soldier, 35 insurgents killed in renewed Afghanistan violence
A soldier in a NATO-led force fighting an extremist insurgency in Afghanistan died in a bomb blast on Saturday as the US military announced it had killed 35 Taliban-linked insurgents.

The fresh violence came as the US announced that NATO allies would send up to 5,000 more troops to Afghanistan in response to President Barack Obama's call for a greater alliance role in fighting extremists. An International Security Assistance Force (ISAF) soldier died after a bombing in southern Afghanistan on Saturday, ISAF said in a statement.

The ISAF, which draws its troops from 42 nations, does not release the nationalities of its casualties, leaving it to their home country. Nearly 80 international soldiers have died in Afghanistan this year, most of them in attacks, according to icasualties.org, which tracks the conflict here.

Two policemen: Also on Saturday, a remote-controlled roadside bomb killed two policemen and wounded four when it blew up their vehicle in southern Zabul province, deputy provincial police chief Ghulam Jailani Khan told AFP.

20 insurgents: The US-led coalition, which works alongside ISAF and the Afghan forces, said meanwhile that Afghan and international troops killed 20 insurgents in the southern province of Helmand on Friday. The battle in the strategic Kajaki district erupted after a patrol was ambushed by numerous men in a "known Taliban stronghold", it said in a statement. "The combined forces returned fire with small-arms fire and called for close air support, destroying six enemy fighting positions and killing 20 insurgents," it said.

Taliban in Kajaki are known to be heavily involved in bomb-making and weapons smuggling, attacks on troops and narcotics, the statement said. A statement later said 15 more Taliban were killed in Kajaki on Saturday and a large bomb-making facility, drugs lab and weapons cache uncovered. Afghanistan produces more than 90 percent of the world's opium, most of it in the desert province of Helmand, which shares a largely open border with Pakistan, where militants cross to join the insurgency. Kajaki district is the site of one of Afghanistan's largest hydropower dams, a Soviet-era facility that fell into disrepair during the country's decades of conflict and which the United States is working to rehabilitate. Troops control the area around the Kajaki but most of the district is known to be heavily influenced by the Taliban as are large swathes of southern Afghanistan.

Friday's battle was one of a series in the past week that the military says has inflicted heavy insurgent casualties, with 20 reported killed in Helmand on Wednesday and 30 in the Helmand-Uruzgan area on Monday. Responding to calls from military commanders for more troops, Obama in February announced he would send 17,000 extra US soldiers to Afghanistan, most of them headed to the south.

NATO leaders meeting in France on Saturday are expected to focus on Afghanistan, where the organisation is undertaking its biggest and most ambitious mission ever.
Posted by: Fred || 04/05/2009 00:00 || Comments || Link || E-Mail|| [272 views] Top|| File under: Taliban
International-UN-NGOs
Danish PM chosen as new NATO secretary general
[Al Arabiya Latest] Danish Prime Minister Anders Fogh Rasmussen will be the next NATO secretary general, he and his predecessor said Saturday, after alliance leaders persuaded Turkey not to veto the nomination.


Gonna save the Islamic veto for later, huh?


Rasmussen was introduced by current secretary general Jaap de Hoop Scheffer and congratulated by President Nicolas Sarkozy of France and Chancellor Angela Merkel of Germany, joint hosts of NATO's Strasbourg summit.

"Everyone is fully convinced that Anders Fogh Rasmussen is the best choice for the alliance," Scheffer said, while admitting that there had been long discussions on the issue. "An agreement was found," he said.


Rasmussen said he was deeply honored to be the first Dane to lead the Atlantic alliance and to have been named at the 60th anniversary summit. He will take over from Scheffer on August 1.

The Danish leader had long been seen as the favorite to take over the job, but his nomination was called into question when Turkey -- which could have vetoed the decision -- raised objections at the summit. Ankara had not forgiven Rasmussen for defending a Danish newspaper's right to court controversy in 2005 by printing cartoons of the Prophet Mohammed, nor for refusing a Turkish request that he close a Kurdish television channel.



Posted by: Fred || 04/05/2009 00:00 || Comments || Link || E-Mail|| [275 views] Top|| File under:
Home Front: WoT
FBI: Taliban not behind NY shootings
[Jerusalem Post Front Page] The FBI ruled out Pakistani Taliban leader Baituallah Mehsud's claim that he was responsible for an attack on a US immigration assistance center in New York state in which 14 people were killed, Reuters reported Saturday. "Based on the evidence, we can firmly discount that claim," FBI spokesman Richard Kolko said.

A man armed with two handguns killed 13 people at an immigrant services center on Friday before apparently turning the gun on himself, authorities in Binghamton, New York, said.

Representative Maurice Hinchey, whose district includes Binghamton, told the New York Times that indications were the gunman was an immigrant from Vietnam.

Earlier Mehsud claimed responsibility for the deadly shooting. "I accept responsibility. They were my men. I gave them orders in reaction to US drone attacks," Baituallah Mehsud reportedly told Reuters.
Posted by: Fred || 04/05/2009 00:00 || Comments || Link || E-Mail|| [315 views] Top|| File under: Taliban
Israel-Palestine-Jordan
Israeli police kill armed woman and two gunmen
[Al Arabiya Latest] Israeli forces shot dead a Palestinian woman who fired at a police base in southern Israel Saturday, and also killed two militants in a separate incident in the Gaza Strip, medics and Israeli security official said.

In a rare incident in the Israeli-Palestinian conflict a woman opened fire at a guardpost at the Shoket Junction in southern Israel and was gunned down by police immediately, the Israeli official said.

The woman was armed with a pistol and a bomb that police were defusing, the official added. There were no Israeli casualties.

There were no immediate claims of responsibility for the incident nor was it clear whether the woman was an Israeli Arab citizen, most of whom are of Palestinian origin, or a Palestinian from the Occupied Territories who infiltrated the frontier.

Israeli police set up roadblocks on highways to block traffic in the area and are searching for further suspects.

In a separate incident earlier on Saturday Palestinian medics recovered the bodies of two gunmen in Khan Yunis who killed by Israeli troops near the Gaza border. The men were identified as 23-year-old Muhammad Al-Hamayda and 26-year-old Jamil Quffa, Maan Agency reported.

An Israeli military spokeswoman said troops shot at several gunmen in northern Gaza and hit two of them. One of the slain gunmen belonged to Islamic Jihad and another to a renegade militant group called the Popular Resistance Committees, members of both groups said.

However eyewitnesses said Israeli forces were firing shells and heavy gunfire as clashes continued in the morning.

The Gaza border has seen sporadic Israeli-Palestinian violence despite a mid-January ceasefire achieved after a three-week Israeli assault on the coastal Strip which killed over 1400 many of whom were civilians.


Posted by: Fred || 04/05/2009 00:00 || Comments || Link || E-Mail|| [264 views] Top|| File under: Hamas
Home Front: Politix
The Democrats' Fuzzy Math
Is this where the rubber meets the road in terms of responsibility and good governance? When all else fails, get out the xerox machine.


This is too funny: the Democrats tried to use the Obama campaign's email list to drum up support for the administration's budget. They sent emails asking Obama supporters to pledge their support for the budget proposal and encourage their neighbors to do the same. The result of the campaign was disappointing, though, as the Democrats reported they got a total of 642,000 signatures:

People were asked to sign one-page pledges saying "I support President Obama's bold approach for renewing America's economy" and "I will ask friends, family and neighbors to pledge their support for this plan."

The organizers collected about 642,000 signatures, and 200 people showed up Wednesday morning at Democratic National Committee headquarters on Capitol Hill to distribute them to members of Congress.

Only it turns out that the 642,000 number was a complete fiction:

The president's e-mail list of 13-million resulted in just 114,000 individual pledges -- a response rate of less than 1 percent. Party workers secured another 100,000 signatures by hitting the streets. The DNC arrived at its 642,000 figure by making three photocopies of each petition so that every signer's senators and representative could get one.

DNC spokesperson Natalie Wyeth responded: "This effort was designed to give our supporters the tools to influence their elected officials. Of course we delivered a pledge to each of their members of Congress -- 642,000 pledges. That's what we said we were delivering and that's what we did."

When asked about the impression in the DNC press release that there were 642,000 unique pledges, she offered no response.

This method of counting opens up a whole world of possibilities. A 5-4 defeat in the Supreme Court could become a 8-5 victory by making a copy of the dissenting opinion. Or--we can always hope--maybe Obama's $3.6 trillion budget is really only $1.2 trillion, photocopied twice.


This is in fact what they are doing to the currency in order to hold interest rates down. Nothing good comes of this.
Posted by: Omoter Speaking for Boskone7794 || 04/05/2009 00:00 || Comments || Link || E-Mail|| [240 views] Top|| File under:
Israel-Palestine-Jordan
Fatah, Hamas play the blame game
[Jerusalem Post Front Page] Hamas and Fatah officials traded accusations over the weekend, holding each other responsible for the collapse of the reconciliation talks that were aimed at forming a new Palestinian unity government.

The negotiations, which were held in Cairo under the auspices of the Egyptian General Intelligence Service, were called off on Thursday after the two sides failed to solve most of their differences.

Hamas and Fatah spokesman said the talks might restart at the end of April. However, Fatah officials in Ramallah told The Jerusalem Post that, given the wide gap between the parties, it was highly unlikely the talks would be resumed in the near future.

The officials said that the Egyptian mediators were "very angry" with both sides for failing to agree on the formation of a Palestinian Authority unity government.

According to one official, a senior Egyptian security official told representatives of Fatah and Hamas that Cairo was "fed up" with their ongoing power struggle and was reconsidering its role in seeking to end the dispute.

Nabil Shaath, a senior Fatah official and a member of the group's delegation to the reconciliation talks, blamed Hamas's "intransigence" for the failure of the Egyptian mediation efforts. "Hamas's insistence on the establishment of a new government that fits the movement's requirements was the main reason behind the failure," Shaath explained. "The talks have gone back to square one because of Hamas's intransigence."
Posted by: Fred || 04/05/2009 00:00 || Comments || Link || E-Mail|| [242 views] Top|| File under: Hamas
India-Pakistan
Eight killed in Islamabad blast; legs of suspected suicide bomber recovered
[Associated Press of Pakistan] At least eight people were killed in a suicide blast at the camp of Frontier Constabulary here Saturday night, said Deputy Inspector General (Operations) Islamabad Police, Bin Yameen. Talking to media at the site of the blast, he said, eight officials of FC have lost their lives while four of them were injured.

Regarding firing, he clarified that it was done in retaliation by the FC personnel after the suicide bomber hit the barrack number 7 of the camp at 1937 hours, where the FC personnel were stationed, adding that no cross firing had taken place. The police officer said the legs of the suicide bomber were found at the site of the blast.


I'd have been surprised if they'd walked away, though I guess they coulda jumped.


He said two platoons were staying in the highly guarded camp, while 24 FC personnel were present in the camp at the time of the incident. The DIG said a suspected person was apprehended from the site who is being interrogated by the securities agencies.
Posted by: Fred || 04/05/2009 00:00 || Comments || Link || E-Mail|| [250 views] Top|| File under: al-Qaeda in Pakistan
Africa Subsaharan
World body orders ban on Zim diamonds
[Mail and Globe] The global diamond certification body on Friday ordered a ban on trade in diamonds from eastern Zimbabwe over concerns about human rights violations.

President of the World Federation of Diamond Bourses (WFDB), Avi Paz said the decision to ban the Zimbabwe diamonds follows reports of violations of the Kimberley Process -- a system meant to prevent trade in conflict diamonds. The ban affects only the Marange deposits in eastern Zimbabwe, where local media have reported of forced evictions of small-scale miners.

"The WFDB and its membership worldwide are committed to do all it can to prevent conflict diamonds from Zimbabwe or from any other source for that matter to be traded by our members," Paz said in a statement.

The group only allows its member bourses to trade in diamonds that are accompanied by a Kimberley Process certificate, meant to guarantee that the gems are not fuelling conflicts. "Any bourse member who trades in rough diamonds without KP certification is liable for expulsion from his bourse, which in all practical terms means the exclusion from the entire diamond business community," Paz said.

Government officials made no immediate reaction as they are attending a weekend retreat in the resort town of Victoria Falls.

Last year Zimbabwean authorities sealed off an eastern mining area, where the state-run Zimbabwe Mining Development Corporation is now extracting up to 60 000 carats per week, according to official figures.
Posted by: Fred || 04/05/2009 00:00 || Comments || Link || E-Mail|| [263 views] Top|| File under:
India-Pakistan
NWFP police gives report on Qaeda, Taliban to federal govt
The NWFP police have submitted a report on Al Qaeda and the Taliban to the federal government, a private TV channel reported on Saturday.

According to the channel, the report, handed over to the government by NWFP IG Malik Naveed, contains important information about activities, hideouts, logistic support and possible targets in Pakistan of Al Qaeda and the Taliban. The report also includes recommendations by the NWFP police about evolving an effective strategy against Al Qaeda and the Taliban.

Online reported that Naveed said anti-state elements and leaders of banned outfits had been included in the category of the Taliban and Al Qaeda.
Posted by: Fred || 04/05/2009 00:00 || Comments || Link || E-Mail|| [241 views] Top|| File under: al-Qaeda
Israel-Palestine-Jordan
Police: Teen Negev gunwoman planned to avenge IsraelŽs Gaza op
[Haaretz Defense] The Israel Police revealed late Saturday that they had found in the notebooks of 15-year-old Basma Awad al-Nabari, the 9th grader who was killed during a foiled shooting attack at a Border Police base in the Negev, writing indicating that she had planned to avenge Israel's offensive in the Gaza Strip.

Al-Nabari, a Bedouin girl from a nearby village, had opened fire on a Border Police barracks at Shoket Junction in the south.

The girl arrived at Shoket Junction shortly before 2 P.M. and walked toward the main gate of the base. When she tried to fire on the sentry from a distance of a few meters, he turned the barrel away and escaped the bullets. She then ran away and took cover, while the sentry and another officer who had arrived at the scene tried to persuade her to turn herself in.

When the brief negotiation failed, another gun battle ensued, at the end of which the officer shot the attacker dead.

According to investigators, police found letters among the attacker's books in which she had written that she wanted to become a Shahid, or martyr, and that the aim of the shooting was to avenge the offenses committed by Israel's security establishment against the Palestinians in the Gaza Strip and the West Bank.

Investigators were looking to determine whether the girl acted alone, or whether some organization stood behind the incident, which would have provided training, support and equipment.

The police findings contradicted the claims of Al-Nabari's family, who argued that the girl had been shot for no reason. Ali al-Nabari, the attacker's cousin, said following the incident that "it couldn't be. The police is lying and exaggerating. Maybe she was there to make a complaint and got mixed-up."

"The person manning the base gate thinks that anyone wearing a kaffiyeh is a terrorist," the cousin continued. "His friends shot her for no reason. She is involved in a program for exceptional students and active in social projects. It isn't logical that someone could have influenced her. She is in school from the morning until the afternoon and she comes straight home from there. There is no internet, or anything else. Maybe the police made up the gun."

Other family members also had trouble believing the reports. "This is a false claim by the police," said a family member who asked to remain anonymous. "They are looking to cover up their actions. This could not have been a terror attack."

"This was a special and kind child," added another family member. "Why didn't they show the gun on television? They only filmed her bag. They killed her accidentally and we intend to fight this to the end. We will hire lawyers and petition the courts until everyone knows the truth."

Police Commissioner David Cohen held a makeshift press conference at the scene of the attack, in which he urged the public to remain alert.

"This is the third time in a month someone attempts policemen's lives," Cohen said. "In this case as well, police reacted swiftly and efficiently. I'm calling on the public to be alert and inform police about every suspicious occurrence."


Posted by: Fred || 04/05/2009 00:00 || Comments || Link || E-Mail|| [251 views] Top|| File under:
Southeast Asia
Mahathir rejoins UMNO
[Straits Times] FORMER Malaysian prime minister Mahathir Mohamad rejoined Umno on Saturday, a year after quitting in a huff over the way his successor was running the government. He returned to the party a day after Datuk Seri Najib Razak took over from Tun Abdullah Badawi as the new Prime Minister.

On Saturday, Tun Mahathir handed his application form along with the requisite RM2 (80 Singapore cents) membership fee to Mr Najib, the party president. Dr Mahathir's wife, Tun Dr Siti Hasmah Mohd Ali, and their son Datuk Mokhzani followed suit.

The former premier told reporters he was happy to be back and urged those who had left along with him to return as well. 'The image of Umno has suffered somewhat in the last few years. The first thing to be done is to clean up the image of Umno,' he said. 'I am prepared to help Umno regain the people's trust.'

The first test would take place tomorrow, when he goes out to help canvass for votes for the ruling Barisan Nasional coalition in two by-elections - in Perak and Kedah - on Tuesday.

'I believe his return will be an encouragement to Umno and will help us to rebuild the party,' Mr Najib said of Dr Mahathir.

The latter resigned as prime minister in 2003 after 22 years in power, hand-picking Mr Abdullah as his successor. But within a year, he turned against Mr Abdullah after the new leader overturned many of his pet projects. 'Although I was out of Umno, my heart and soul were in Umno,' Dr Mahathir said.

He added there was no need for any formal party or government positions for him and that the criticisms he had hurled at the party were intended to strengthen it, not destroy it. Asked whether he would continue to be just as vocal during Mr Najib's administration, he said : 'I was critical whenever Umno went wrong.'
Posted by: Fred || 04/05/2009 00:00 || Comments || Link || E-Mail|| [252 views] Top|| File under:
India-Pakistan
Swat flogging a Jewish plot
KARACHI: Federal Minister Senator Azam Khan Swati of the Jamiat Ulema-e-Islam (JUI-F) said on Saturday that the flogging of the 17-year-old girl in Swat was a Jewish conspiracy aimed at destroying peace in Swat and distort the image of those Islamists who sport beards and wear turbans. Speaking at a reception hosted by the JUI-F Karachi Chapter in his honour, Swati said that the JUI-F may part ways with the PPP-led coalition government if drone attacks continue to violate the sovereignty of Pakistan. "We shall not tolerate the violation of our country's sovereignty through drone attacks," he said, adding that under a deep-rooted conspiracy, the Pakistan Army was being defamed. He said that the ISI might be modernised on the lines that they bring a bad name to its reputation among Pakistanis.He said that the US administration has declared Baitullah Mehsud as its enemy and approved financial aid for the Pakistan government for actions against people such as Mehsud. "There are apprehensions that the US administration may turn Pakistan into the next Afghanistan on the pretext of an operation against terrorists as they did with Afghanistan in the name of Osama Bin Laden," said Swati. The JUI-F minister expressed concern over the fact that the US might target Pakistan's nuclear installations, adding that we must be careful. "It is unfortunate that we long for water and electricity in this age of advancement," he lamented, while also condemning the killings of Pukhtoons in interior Sindh. Qari Usman, Qari Sher Afzal and Maulana Abdul Karim Abid of the JUI-F also spoke on the occasion
Posted by: john frum || 04/05/2009 00:00 || Comments || Link || E-Mail|| [255 views] Top|| File under:
Britain
Head of Muslim Council in UK vows to sue MP
[Al Arabiya Latest] The leader of the largest Muslim organization in Britain vowed Friday to take the secretary of state for communities in the UK government to court for defamation after she accused him of inciting violence against Jews and British troops.



"Blears defamed me when she claimed I called for an attacks on Jews all over the world"

Dawud Abdullah, Deputy of MCB
Dr. Dawud Abdullah, deputy secretary general of the Muslim Council of Britain said he will sue Hazel Blears, secretary of state for communities, for vilifying him in the media after talks between the cabinet minister and MCB on Friday did not resolve their differences. "Blears defamed me when she claimed I called for an attacks on Jews all over the world," Abdullah told AlArabiya.net. "That kind of defamation is upping the stakes and I feel obliged to defend myself in a legal manner against such serious and defamatory allegations," he said adding that he hoped the matter would be resolved after he responded to Blears' accusations in a letter to the Guardian.

Members of the Muslim Council of Britain also criticized Blears' campaign against Abdullah saying it threatened the relationship between the Muslim community and the UK government. Abdullah's lawyers accused Blears of adopting "an extraordinary and malicious interpretation," of the Istanbul Declaration Abdullah signed this year in solidarity with the people of Gaza.

Seeking damages


"A government which tries to suppress discussion of such views by the kind of crude bullying to which Hazel Blears unfortunately stoops will have little moral support, not only in the Muslim community, but in wider society"

Abdullah, Deputy of MCB
Abdullah explained he and MCB have taken all steps to de-escalate the crisis and that the UK government persisted despite a series of meetings and discussions the latest of which was one on Friday when MCB concluded it must seek damages. "We have explained all our concerns and have met with parliamentarians to move on. But the government has tried to publicly humiliate me. A government which tries to suppress discussion of such views by the kind of crude bullying to which Hazel Blears unfortunately stoops will have little moral support, not only in the Muslim community, but in wider society," Abdullah said and added that the government's ongoing pressure was a "classical colonial attitude" towards oppositional voices within society.

The deputy's lawyers warned Blears that unless she issues a retraction and apology by April 15 they will issue proceedings for libel.
Posted by: Fred || 04/05/2009 00:00 || Comments || Link || E-Mail|| [245 views] Top|| File under: Global Jihad
India-Pakistan
The state has given up...
By Najam Sethi

President Asif Ali Zardari has "ordered an inquiry" into the public flogging of a 17-year-old girl in Swat, and Chief Justice Iftikhar Muhammad Chaudhry has taken his famous suo moto notice by asking the IGP NWFP to produce the girl in court. But we all know nothing can be done against the Taliban who did the evil deed, and that the girl will not come to the court unless the Taliban allow it. More likely, she may be killed instead of being allowed to attend the CJ's court. As for the ANP government, it had better look after Peshawar because it is once again under siege from the Khyber warlord.

What if the girl can actually be brought to the court? What will follow may embarrass us further. There is nothing anyone can do against the deeds of those who rule Swat. Sufi Muhammad is more offended with Islamabad for not signing the sharia deal and less worried about the flogging of the girl. His son-in-law Fazlullah, whose men do the beheadings and the floggings, has actually returned to Imam Dheri and was in the madrassa right after the Friday sermon of the Sufi. He has made his comeback to the place after two years. Things are going well for the Taliban.

The nation has literally shrieked in protest, but the TV channels were not as united as they were when the Long March was taking place. As a majority showed the national outrage, some actually took the line that the video that showed the girl being flogged was "cooked up" somewhere outside Pakistan and released through a lackey NGO to sabotage the peace in Swat. The "liberals" were roundly abused and — and this is new — action was recommended against them because they were "disloyal to Pakistan" and its ideology. One said: "How could she have walked away after the flogging?" The suppressed desire was that the flogging should have been tougher.

The Barelvis spoke out from among the clergy. It was the usually "tight" conservative Mufti Munibur Rehman who said that the flogging was un-Islamic because the punisher did not have recourse to a properly state-backed court. The Sunni Tehreek, which was massacred by Deobandi terrorists in 2006 in Karachi, spoke out too, saying Islam did not tolerate such debasement of women. But the spokesman of the Taliban said it was an old video and the punishment was deserved. Our top Islamic intellectual Javed Ghamidi condemned the flogging but he carries no gun and therefore his opinion carries no weight.

The ANP government spokesman can't be blamed for being defensive. The Peshawar government knows that over 5000 Swat Taliban have just defeated a 20,000-strong army force there and Islamabad is still interested more in worrying about and fighting India than the terrorists. And Peshawar concentrates blamelessly on getting the Swatis back in Swat plying their trades as of old. It is no longer important who rules and who does what to the people after that. Whether the girl was flogged a fortnight ago or nine months ago, the fact is that the people who commit these crimes are the ones who will possibly rule from now on.

There is impotence peeping out from the fury of the editorials. One paper opined: "You members of the softly-spoken majority have a choice to make. Either you continue to speak but have your words drowned by those who would publicly whip your sisters, mothers, daughters and wives for whatever petty gossip is purveyed by jealous or malicious neighbours; or you raise your voices loud in protest". Sadly, the time to raise voices is past. The state has to fight back to save itself from dying. But it seems that it plans to surrender quietly simply because its army is more interested in fighting the highly exaggerated "external" enemies on the borders.

More dangerously, the nation is divided between those who are scared and those who want the Taliban order to prevail simply because it is "Islamic". The Taliban were "mis-described" when they ruled in Afghanistan, and Al Qaeda has never been accepted as a real and present danger to Pakistan. And to keep the world out while we succumb, our rulers lean on the guaranteed UN myth of "state sovereignty". *

Najam Sethi is Editor-in-Chief of The Friday Times
Posted by: john frum || 04/05/2009 00:00 || Comments || Link || E-Mail|| [244 views] Top|| File under:
-Short Attention Span Theater-
Peru farmer hospitalised with eight-day woody
[Mail and Globe] A Peruvian farmer underwent an operation after complaining of severe pain from an eight-day erection, a doctor at a hospital in the northern city of Sullana said on Thursday. "The patient arrived at the hospital in great pain because of the erection," said surgeon Nelson Carrasco, adding that the 53-year-old had not taken a sexual stimulant or alcohol.

He said the patient, whose identity was withheld, suffers from priapism, a persistent erection of the penis often due to a blood clot in the erectile tissue. Carrasco said the man underwent surgery at the Sullana hopsital, about 1 000km north of Lima. But he added, "We are looking for the cause of the priapism because if we don't find a solution it could reappear again."
Posted by: Fred || 04/05/2009 00:00 || Comments || Link || E-Mail|| [247 views] Top|| File under:
Europe
Obama reassured Poland on missile shield
[Bangla Daily Star] US President Barack Obama reassured Warsaw over concerns that Washington might scrap a planned missile base in Poland whihc has angered Russia, Polish President Lech Kaczynski said yesterday.
Posted by: Fred || 04/05/2009 00:00 || Comments || Link || E-Mail|| [236 views] Top|| File under:
China-Japan-Koreas
Simple miscommunication may be cause of wrong launch info
[Kyodo: Korea] As Japan went on high alert in anticipation of an imminent rocket launch by North Korea, erroneous launch information sent out by the Japanese government on Saturday led to widespread confusion among the public and municipal authorities. The mistake has been tracked to the Self-Defense Forces, which misunderstood radar information as indicating a rocket launch had taken place and allowed the information to be sent out to the country and the world.

Posted by: Fred || 04/05/2009 00:00 || Comments || Link || E-Mail|| [239 views] Top|| File under:
Bangladesh
Hasina gives up role as BCL guardian
[Bangla Daily Star] Awami League (AL) President Sheikh Hasina will no more be the organisational chief of her party's student wing Bangladesh Chhatra League (BCL), which recently got involved in internal clashes at several educational institutions.

The AL Presidium took this decision at an emergency meeting at Hasina's political office in Dhanmondi yesterday evening. From the meeting, Hasina directed law enforcement agencies to take stern action against those involved in criminal activities, extortion and tender manipulation, no matter what organisation they belong to, AL spokesperson Syed Ashraful Islam told newsmen after the two-hour meeting.

Ashraf, also LGRD and cooperatives minister, said, "She [Hasina] will no more be the organisational chief of Chhatra League as the (party) presidium has decided so."

Hasina and other leaders of her party are annoyed and worried about the recent violence and criminal activities at different educational institutions, meeting sources said.

The AL spokesperson announced that a countrywide crackdown on violence by students or in the name of students started yesterday. "She [Hasina] proposed that she would no longer remain organisational chief of BCL, and the presidium meeting accepted it. Even, she doesn't want to see her portrait hung in BCL's offices,"Ashraful said.

The government has directed law enforcement agencies to take stern action against student leaders or activists perpetrating violence, extortion and tender manipulation , or anyone doing these in the guise of students," he told reporters. "The action starts right now...None would be spared if found involved in criminal activities," he added.

Meeting sources said several presidium members even suggested abolition of the BCL. But the AL leadership did not accept their suggestion. "Chhatra League is plagued with organisational problems due to inefficiency its central committee leaders," Ashraf said.

BCL factions recently engaged in clashes at Jahangirnagar University, Dhaka Medical College, Dhaka University and Jagannath University mainly over establishing supremacy on the campus. These incidents have led to the closure of several institutions, causing embarrassment to the government. A Dhaka Medical College student was killed in such an internal brawl of the AL's student body.
Posted by: Fred || 04/05/2009 00:00 || Comments || Link || E-Mail|| [233 views] Top|| File under:
Sri Lanka
Lankan troops kill 18 rebels in sea battle
[Bangla Daily Star] Sri Lankan security forces destroyed three Tamil Tiger boats yesterday and killed at least 18 guerrillas trying to escape a major military ground offensive, defence officials said.

Tiger rebels are battling to resist an military assault that has pushed them into a 20-square-kilometre (eight-square-mile) patch of land in the northeast coastal district of Mullaittivu.

The navy's special boat squadron sank one vessel belonging to the Liberation Tigers of Tamil Eelam (LTTE) while two others were destroyed by ground troops when they tried to beach, a military spokesman said.

The military believed that at least 11 rebels were killed by the navy while another seven perished when the army directed ground fire at Tiger boats that were trying to get to shore, he said.

The defence ministry said two sailors were wounded and three naval craft slightly damaged during the confrontation.

The guerrillas were believed to be leaving a narrow strip of land that is still under their control when the battle erupted.

Sri Lankan troops captured a key village from the Tigers on Friday after heavy fighting that left at least 44 guerrillas dead while another 13 rebels were killed elsewhere, the military said.

The United Nations and foreign aid organisations say as many as 150,000 civilians may be trapped in the combat zone, although the Sri Lankan government insists the figure is less than half that.

A top UN official, Walter Kalin, was visiting camps for war displaced people in the north of the island on Saturday, officials said.

Kalin, the UN secretary general's representative on the human rights of internally displaced persons, spoke with people in the government-held town of Vavuniya who had fled the fighting.

His visit came as UN chief Ban Ki-moon again urged Tamil rebel leaders to allow trapped civilians to move freely out of the conflict area in northern Sri Lanka.

"The secretary general calls upon the LTTE leadership to allow civilians to leave the conflict area of their own free will," said a statement issued by UN spokeswoman Michele Montas in New York.

"The severe restrictions of the LTTE on their freedom of movement violate international law."

Ban also reminded the Colombo government "of its responsibility to protect civilians, and to avoid the use of heavy weapons in areas where there are civilians, as promised."

He said the Sri Lankan government "should receive and treat displaced persons in accordance with international law, and work closely with the United Nations in meeting the protection and physical needs of displaced persons."

At the height of their power in the mid-1990s, the Tigers controlled more than a third of the total landmass of Sri Lanka as they pushed for an independent Tamil homeland.

Sri Lanka has said for months that its forces are on the verge of dealing a crushing blow to the Tigers in the decades-old ethnic conflict that has claimed tens of thousands of lives.
Posted by: Fred || 04/05/2009 00:00 || Comments || Link || E-Mail|| [252 views] Top|| File under:
International-UN-NGOs
US to fight Žanti-Israeli crapŽ at UN
[Iran Press TV Latest] The US envoy to the United Nations says that Washington has a duty to fight the growing anti-Israeli sentiments in the world.
Posted by: Fred || 04/05/2009 00:00 || Comments || Link || E-Mail|| [226 views] Top|| File under:
India-Pakistan
Suspected US missiles kill 13 in Pakistan
[Bangla Daily Star] A suspected US drone fired two missiles at an alleged militant hide-out Saturday in northwestern Pakistan, killing 13 people in the latest strike aimed at extremists who pose a threat to international troops in Afghanistan, intelligence officials and residents said.

The home targeted just after dawn Saturday is in North Waziristan, one of Pakistan's tribal regions that is believed to be an important base for al-Qaeda and Taliban militants, the intelligence officials said. The dead and injured included local and foreign militants, but women and children were also killed in the attack, said the officials, who spoke on condition of anonymity because they were not authorised to talk to the media.

A local tribal elder, Dilawar Khan, confirmed that 13 people were killed in the strike, saying the owner's family was among the dead. He said he did not know the identities of the other people killed or whether there were militants staying at the home, in Data Khel village very close to the Afghan border. Government officials were not immediately available for comment.

Posted by: Fred || 04/05/2009 00:00 || Comments || Link || E-Mail|| [256 views] Top|| File under: al-Qaeda in Pakistan
Up shitcreek
By Ejaz Haider

Apropos the faith -reviving video from Swat: let me congratulate, not necessarily in the same order, various people — Mr Imran Khan, the Jama'at-e Islami leadership, Lt-Gen Hameed Napoleon Gul, the ANP government in the NWFP, the majority of Urdu-language columnists, some English ones who write poetic prose, and yes, tv anchors and my fellow Pakistanis.

Finally, we have something to emulate, straight from the pure times of the rightly-guided caliphs. Islam, ladies and gentlemen, is here. General Zia's dream has been fulfilled. Allah be praised.

Since yesterday I have this strange sensation coursing through my veins, the feeling one gets after reading about the brave Muslims of yore in a Naseem Hijazi novel. I can't forget the sight of three specimens of Islam's purity, two of them pinning down a fallen young woman and one flogging her backside for having allegedly committed zina while the girl, may she be damned, cried and repented.

This is Islamic justice at its most effective. It is simple, straight, speedy, effective, earthy and devoid of the meanderings and trappings of modern existence, historical accretions and bid'a-infested innovations. That's the stuff the satanic West is made of.

Okay, sure. I am bullshitting. But really? How far from the truth am I? Let me recount.

Columnist upon columnist has been writing about the brave Taliban in Afghanistan; how Taliban rule had recreated khilafat-e rashida; how there was peace in that country; how everyone was secure and so on.

Mr Khan has been hell-bent on reversing all his great contributions to this country, both as a scintillating cricketer and a remarkable philanthropist, by misguiding this nation on issues of politics and inter-state relations — about which his knowledge rivals only that of a kindergarten student. He has been talking incessantly about ghairat, how this is not our war and how our sovereignty is under attack from outside etc etc.

The Napoleon, Lt-Gen Gul — or shall I say Hans Guderian, since Gen Gul is an armoured corps officer and not a gunner — has been mouthing his conceptions of grand strategies even as he carries the weight on his shoulders of the shameful defeat in Jalababad, a veritable fiasco.

The religious parties, especially JI, have been fudging issues and telling lies about everything under the sun.

C'mon folks. Go back and focus on the discourse in this country. From news anchors and tv hosts to columnists and experts and politicians. Revisit the days of the extraction operation against Lal Masjid and how we dealt with that. Recall how we have done everything possible to pull down the state in our enthusiasm to voice dissent on the basis of democracy which, incidentally, will be the first concept to lick the dust when the warriors come knocking on the doors.

I had a hard time deciding how to deal with this issue of the flogging of a girl in Swat: express my deep resentment at the obscenity I saw or congratulate fellow Pakistanis for having successfully brought the state to this. Listen carefully to what people say on tv; deconstruct the discourse; discover the lies; the dissembling; the fudging and you would know why the flogging happened in Swat.

I carried an article some weeks ago in these pages by Nasir Abbas Mirza ("How we lost Swat", Daily Times, March 9). Go and reread it to see how and why Swat has been lost and how and why we are likely to lose the rest of Pakistan. I see outrage now. Why? Was everyone sleeping?

The Urdu-language tv channels, for the most part, should be ashamed of the role they have played in giving airtime to the likes of Mr Khan, our various Napoleons and moronic politicians; for asking leading questions; for allowing them the opportunity to mouth crap; for supporting extremists in the name of jihad; for giving these thugs an aura of respectability and acceptability.

So what the hell are we shocked about? Sow the wind and reap the whirlwind. It's as simple as that. We are still unclear and confused about the threat. Every outrage begets a standard response: "Muslims can't do this; this is a conspiracy". In which case, we deserve what happened in Swat; in fact, far from expressing any outrage, we should celebrate the incident.

The truth, however, is that Muslims can do this and more. They are doing it and will continue to do it. Listen to Haji Muslim Khan on tv channels. What kind of system and society would have him, with his pathetic knowledge of almost everything, including Islam for which he supposedly stands up, as a public figure?

Listen to his fudging and his threats. Listen to what ANP minister Zahid Khan had to say about this being the tip of the iceberg. The question is not about when this incident was filmed but the fact that it did happen; also, that the Taliban, according to their admission, have been giving these punishments and will continue to do so since this is what shariat calls for.

Well, how about telling them to stuff it; that we do not accept such barbaric and medieval practices in today's world; that Pakistani society is sophisticated enough to reject, in categorical terms, the obscenity the Taliban stand for.

Are we prepared to do it; or will we remain confused about the nature, direction and extent of this threat?

Finally, hello Pakistan Army. Are you guys there? I remember the in-camera briefing given to a select group of analysts back in November 2007. We were told that come March 2008, Swat would be reclaimed. Whatever the hell happened to that? Would someone tell me?

But before I sign off, let me make a confession. Insert in all spaces whatever expletives you can think of because they are all there. That's the kind of column I wanted to write.

Who gives a f*** about niceties, intellectual and of other varieties, in the face of an existential threat that a collection of people has brought upon itself simply because they have some morbid notion of religion coursing through the body politic. I don't.

So, fellow Pakistanis, here you are: up shitcreek without a paddle. Enjoy!

Ejaz Haider is Consulting Editor of The Friday Times and Op-Ed Editor of Daily Times.
Posted by: john frum || 04/05/2009 00:00 || Comments || Link || E-Mail|| [242 views] Top|| File under:
Seven civilians including two children embrace shahadat in Suicide attack
[Associated Press of Pakistan] In a suicide attack seven civilians including two children embraced shahadat while 39 others injured near Miranshah in North Waziristan agency on Saturday. According to sources here, the injured also included six security personnel. The details revealed that at around 1320 hours a suspicious vehicle was seen approaching a security forces convoy. FC troops in the nearby checkpost spotted the vehicle and fired warning shots. Following firing of shots from the FC troops, the vehicle driver blew up the explosive laden vehicle.

Later, eleven of the injured including eight civilians were flown in a military helicopter to a hospital in Peshawar for medical treatment, where a security personnel died.

Posted by: Fred || 04/05/2009 00:00 || Comments || Link || E-Mail|| [263 views] Top|| File under: al-Qaeda in Pakistan
Troops kill fleeing Taliban in Hangu
Security forces killed a suspected Taliban in Dooba area of Hangu district on Saturday, locals told Daily Times. They said some Taliban were on their way to Zargari when security forces personnel stationed at the Shanwari Zargari checkpost asked them to stop. When they tried to flee, the troops fired at them. One of them was killed while others managed to run away.
Posted by: Fred || 04/05/2009 00:00 || Comments || Link || E-Mail|| [285 views] Top|| File under: TTP
Europe
Police, protesters clash in France at NATO summit
[Jakarta Post] Police are clashing with demonstrators in Strasbourg where the NATO summit is uder way.

Several hundred protesters in eastern Strasbourg are hurling Molotov cocktails, rocks and bottles as they try to push their way into the city's center, an AP reporter on the scene says. Some 100 riot police bearing shields and wearing body armor are responding with tear gas in a bid to break u the melee with the demonstrators, many of who are clad in black and wearing masks.

Across the river in the German city of Kehl Saturday, some 2,500 protesters have gathered but police say there is no violence.
Posted by: Fred || 04/05/2009 00:00 || Comments || Link || E-Mail|| [243 views] Top|| File under:
Bangladesh
Investigators dig into the past of mutineers
[Bangla Daily Star] Investigators of the BDR carnage are now digging into the past of the mutineers as several questions including the motive behind the BDR carnage still remain unanswered.

Although several perpetrators of the BDR Headquarters carnage have already been identified, the investigators made the move to unearth important clues to infiltration of terror elements in the force.

The Criminal Investigation Department (CID) and the military investigators who are trying to get the detailed life-sketches of the perpetrators believe any piece of information could lead to a significant breakthrough.

The CID and military investigators are working to collect the mutineers' past records from their families and every other possible source.

Speaking anonymously, an investigator said the signs of brutality and some other actions in Pilkhana give the impression that members of a disciplined force can't show such cruelty in the name of a mutiny.

"Either outsiders directly got involved in the carnage or some people were recruited in the border force in recent years with motivation to commit such a heinous crime. We're still trying to find out the answers to these suspicions by searching backgrounds and in many other ways," he said.

The investigator added they would screen the background of the mutineers to find out their past political affiliation, criminal records, if any, educational background [school or madrasa] and links to any suspicious groups or organisations.

A few weeks into the investigations Commerce Minister Faruk Khan, who is tasked with coordinating the government activities into the carnage, pointed his finger at militant groups including banned Jama'atul Mujahideen Bangladesh (JMB).

Another investigator said if there is involvement of JMB or any such groups, it would hopefully surface after scrutinising the mutineers' background.

CID sources say they have already started collecting the past records of all BDR mutineers through respective police stations.

So far 830 mutineers have been arrested and around 130 of them were remanded. Nine BDR members also made confessional statements before magistrates.

A CID investigator said, "It's a conventional practice to prepare character and antecedent [C&A] of a suspected criminal when we start to investigate a crime."

"This time we are doing the same about the accused BDR personnel to get any other lead which could help us unearth the whole mystery."

The investigator said they are preparing C&A of all the suspected mutineers who have already been arrested. "We will collect detailed background of those who led the mutiny, took part directly in the bloodbath and other heinous offences," he added.

In the carnage 74 people including 57 army officers were killed. After shooting the army officers the perpetrators charged bayonets on bodies in a way that many of their bodies were mutilated and hard to be recognised.

The mutineers also buried many bodies in mass graves inside the Pilkhana HQ and dumped some others into the sewage system.

Besides CID investigation, the government and army probe bodies are also working to unearth the mystery of the BDR carnage. They too are trying to gather past information and records of the mutineers.

However, the investigators say they have yet to detect whether anyone from outside infiltrated during the mutiny. But they believe the mutiny as well as the carnage was not a result of merely some demands of the BDR personnel.
Posted by: Fred || 04/05/2009 00:00 || Comments || Link || E-Mail|| [233 views] Top|| File under:
India-Pakistan
UNHCR official Solecki released in Quetta: UN, police
[Geo News] An American UN official kidnapped in Pakistan has been released tired but apparently safe and well following a two-month hostage ordeal, UN and Pakistani officials said Sunday. John Solecki, the local head of the UN refugee agency (UNHCR), had been snatched at gunpoint in Quetta, the capital of the southwestern province of Baluchistan, on February 2. His driver was killed during the abduction. It was the most high-profile Western kidnapping in Pakistan since 2002, when US journalist Daniel Pearl was snatched and beheaded by Al-Qaeda militants.

ŽŽI can confirm that he has been released. He has been released about 50 kilometres (32 miles) south of Quetta,ŽŽ UN spokeswoman Jennifer Pagonis told media by telephone. ŽŽHe is tired but he seems okay,ŽŽ she added. ŽŽA UN team has met him. He seems all right. The priority will be to get him medical attention,ŽŽ the UN spokesperson said. Interior ministry chief, Rehman Malik, confirmed the officialŽŽs release after an ordeal lasting nearly nine weeks, and said preparations were being made to reunite him with his family as quickly as possible. ŽŽHe has been found. He will be examined in a combined military hospital,ŽŽ Malik told the private Geo television station in a telephone interview.

ŽŽWe are making arrangements so that he can reunite him and his family as soon as possible,ŽŽ he added. SoleckiŽŽs 83-year-old mother had urged the Pakistani public to help secure her sonŽŽs release in an audio message released in February, saying that she and her 91-year-old husband had visited their sonŽŽs friends in Baluchistan. Baluchistan police chief Asif Nawaz Janjua told media Solecki had been found ŽŽsafe and soundŽŽ.

The details surrounding his release were not immediately clear and neither did Solecki appear in public. A shadowy organisation claiming to hold Solecki, the Baluchistan Liberation United Front (BLUF), had threatened to kill him unless the government freed more than 1,100 ŽŽprisonersŽŽ but numerous deadlines came and went. The United Nations frequently expressed concern about Solecki, who was in poor health, appealing for him to receive immediate professional medical care and expressing their willingness to speak directly to his captors. A grainy video released by the kidnappers and shown on Pakistani television channels in February showed a blindfolded Solecki appealing for his release. His safety is a welcome piece of good news for the beleaguered government in Pakistan, battling a wave of deadly extremist Islamist violence and which was criticised by Poland over the beheading of a Polish hostage in February.

Pakistan has condemned the kidnapping as a ŽŽdastardly terrorist actŽŽ and offered a reward of one million rupees (12,610 dollars) for information leading to SoleckiŽŽs rescue.

Posted by: Fred || 04/05/2009 00:00 || Comments || Link || E-Mail|| [261 views] Top|| File under: Govt of Pakistan
Pak chief justice sets hearing for girlŽs public flogging
[Al Arabiya Latest] Pakistan's top judge ordered a court hearing into the public flogging of a veiled woman, filmed on an amateur video that raised alarm about the tightening grip of the Taliban in Pakistan.


Sorry, Judge. Islamic law applies in Swat. Move on to the next case on your docket.


The details of the woman's alleged crime were confused, but residents in her village of Kala Killey in Swat said she was accused of illicit relations with an electrician and forced to marry him as part of her punishment.
God Gawd! An electrician? Not a holy man? No wonder they flogged her.
The footage, apparently from a mobile phone, shows two men pinning down a burka-clad woman by her feet and shoulders, while a man flogs her 34 times with a whip as she screams in agony.


"This is better'n gun sex!" he was heard to exclaim over the screams.


Chief justice Iftikhar Mohammad Chaudhry ordered the girl to attend a hearing set in court on Monday, according to a Supreme Court statement.


Right. Send the sheriff to serve her with a summons.


He also demanded that government and regional officials from the North West Frontier Province (NWFP) appear in person at the hearing.


"Not our fault, Judge! We turned Swat over to holy men to rule!"



Unfounded accusations


"Both the girl and the electrician assured the Taliban that they had not committed any sin. The couple also expressed readiness to undergo a medical examination to prove their innocence. But the Taliban ordered them to be whipped"

Anonymous resident
At least two local residents said the trouble started when unknown people told the Taliban that the electrician visited the girl's house on Jan. 3, where other women and children were also present.


"I'm here to fix your fuse box, lady!"


"The Taliban arrested the couple and recorded their statements," one of the residents reported on condition of anonymity.


"I'll be done in just a jiffy..."


"Both the girl and the electrician assured the Taliban that they had not committed any sin.


"Well, they'd put a penny in where the fuse was supposed to go, and that's technically a sin, but I fixed it!"


"The couple also expressed readiness to undergo a medical examination to prove their innocence. But the Taliban ordered them to be whipped."


"Aaaar! Where's the fun in sending them for a medical exam? Bring me the sultry wench with the fire in her eyes!"


"The electrician was also whipped but it is not known where he was taken," said a low-level local government leader, who also requested anonymity. "The couple was forced into marrying each other after they were handed down the punishment," he said.
"Do you take this woman...?"
"Well, yeah. I guess so. What'd you say her name wuz?"

A history of Taliban violence
Local government officials and residents said the video was filmed on Jan. 3, some weeks before the government signed a controversial agreement with a pro-Taliban cleric to allow sharia law in the Swat region, a former tourist resort and barely a morning's drive from the capital Islamabad.

Thousands of Taliban followers spent nearly two years waging a terrifying campaign to enforce sharia law in Swat -- beheading opponents, bombing girls' schools, outlawing entertainment and fighting government forces. They declared an indefinite ceasefire and vowed to release prisoners in the Swat valley eight days after the government signed the deal accepting Islamic law as the only system of justice in Swat.

The deal provoked alarm in the United States, Europe, Afghanistan and India, where governments are worried it will embolden militants in the North West Frontier Province, which is rife with Taliban and al-Qaeda extremists.

Protests for human rights

Samar Minallah, who works for a Pakistan human rights organization, said she was given the tape by people in Swat and distributed it to the Western media to highlight the cruelties endured by women in the region. "This girl was flogged on the basis of suspicious and false evidence. She is 17 years old... The entire village knows she is innocent," said Minallah.

The Pakistani government condemned the flogging and ordered an inquiry while hundreds of people held protests and demanded the arrest of those involved. "Islam strongly prohibits disgracing women and it is the responsibility of the government to bring to justice all those involved in flogging the girl in Swat," women rights' activist Nargis Rehman told a rally of more than 500 in front of the press club in the southern city of Karachi.
Posted by: Fred || 04/05/2009 00:00 || Comments || Link || E-Mail|| [279 views] Top|| File under: Govt of Pakistan
Africa Subsaharan
Another ŽaccidentŽ in TsvangiraiŽs family
[Iran Press TV Latest] Zimbabwean Prime Minister Morgan Tsvangirai has flown back to despair after his grandson followed the fate of his recently deceased wife. According to an official from Tsvangirai's Movement for Democratic Change party, Tsvangirai's infant grandson died in a drowning 'accident' Saturday at the family's Harare home, which has a swimming pool.

The official, who refused to be named, said the boy, whom he referred to as Sean, died while Tsvangirai was away at a political retreat in Victoria Falls.

Tsvangirai was due to cut short his stay in Victoria Falls, where he and other government members, including President Robert Mugabe, had been meeting since Friday to plan a political program for the next 100 days.

The incident comes just weeks after Tsvangirai lost his wife, Susan, in a car collision in which he was also slightly injured. The car crash was also described as 'accident'. The 57-year-old prime minister had just returned to work on Wednesday after a period of grieving his wife.

Posted by: Fred || 04/05/2009 00:00 || Comments || Link || E-Mail|| [236 views] Top|| File under:
India-Pakistan
Taliban patrol, set up checkposts in Lower Dir
Local Taliban have increased patrolling and set up checkposts in their Lower Dir stronghold after seeing paramilitary vehicles in the area, residents and other sources told Daily Times on Saturday.

A convoy of six vehicles carrying paramilitary personnel visited the Shago Hayaserai site on Wednesday -- where the Lower Dir district police officer and former district nazim Alam Zeb Khan had been killed last Sunday. Local Taliban commander Hafeezullah said the military had violated an "informal peace accord" in the area by travelling without prior consultation with the Taliban. "Therefore we are alerting our force to combat the army in case we are attacked," he said, adding that peace in the area was being disturbed by the government as part of a conspiracy to pave way for another military operation. Residents say the Taliban have started patrolling on the roads for the first time in the area, carrying weapons and checking vehicles. Several families are leaving their homes. The sources said the Taliban patrol roads in Kumbar, Lal Qilla, Bagh, Bandai and Shadas in the day and have faced no resistance. They have set up checkposts at Shakar Tangi, Kaladag, Shadas, Bijligar Hayaserai and parts of the Upper Maidan.

Tehreek Nifaz-e-Shariat-e-Muhammadi chief Sufi Muhammad cooled down tempers in the area after a meeting with paramilitary officials on Wednesday. The troops reportedly assured him they went to the area only to see the Shago Hayaserai crime scene that police officials were reluctant to visit. Forces moved back to Timergara after the meeting. "The only solution to the deteriorating situation in the district is that the government should immediately enforce the Nizam-e-Adl Regulation and appoint qazis in all districts of Malakand Division," Rizwanullah, son of Sufi Muhammad, said while talking to Daily Times. He said the government should not deploy troops to the area if it was sincere in establishing peace.

Posted by: Fred || 04/05/2009 00:00 || Comments || Link || E-Mail|| [271 views] Top|| File under: TTP
Taliban warn Bajaur women against getting NICs
The banned Tehreek-e-Taliban (Bajaur Agency) has warned women against obtaining National Identity Cards (NICs), a private TV channel reported on Saturday.

Speaking at an FM radio station from Mamound tehsil, TTP (Bajaur Agency) chief Maulvi Faqeer Muhammad threatened strict action against "promoters of vulgarity". He also asked women to wear a burqa every time they left their houses.
Posted by: Fred || 04/05/2009 00:00 || Comments || Link || E-Mail|| [276 views] Top|| File under: TTP
Afghanistan
Afghan President orders review of Shiite law
[Al Arabiya Latest] Afghan President Hamid Karzai has ordered a review of a new law for Afghanistan's Shiite minority after Western nations raised concerns over its impact on women's rights.

Speaking at a NATO summit at which Britain and other countries agreed to send more troops to Afghanistan to step up security during August presidential elections, British Prime Minister Gordon Brown said he voiced grave concern over the Shiite Personal Status Law to Karzai and had "demanded assurances" that the law would not infringe women's rights.

"People will not accept that British soldiers are working in Afghanistan to make Afghanistan safe if the rights of women are not being properly upheld in the country," Brown said.

The law, which has not been publicly released, is believed to state women can only seek work, education or doctor's appointments with their husband's permission. Only fathers and grandfathers are granted custody of children under the law, according to the United Nations Development Fund for Women.

Opponents of the legislation governing the personal lives of Afghanistan's Shiite minority have said it is "worse than during the Taliban".

Karzai has been accused of electioneering at the expense of women's rights by signing the law to appeal to crucial Shiite swing voters in this year's presidential poll. While the Afghan constitution guarantees equal rights for women, it also allows the Shiite community, thought to represent 10 per cent of the population, the right to settle family law cases according to Shiite law.

Disapproval from the West
A British official said Karzai had told Brown he had asked Afghanistan's Justice Ministry to look at every aspect of the law, consult with the Shiite community and if necessary bring a revised draft back to parliament.

The United States, NATO, Canada and the United Nations have spoken out against the law, saying it legalizes marital rape.

Karzai said on Saturday such criticisms were based on a wrong translation or misinterpretation of the law, which has not yet come into force. He said a copy of the law he had seen did not reflect the criticisms and concerns of Afghanistan's Western backers.
Posted by: Fred || 04/05/2009 00:00 || Comments || Link || E-Mail|| [256 views] Top|| File under:
India-Pakistan
Qazi calls for long march against ridding of US's slavery
[Geo News] Ameer Jamat-e-Islami Qazi Hussain Ahmed on Saturday has called for staging a long march against ridding of US's slavery. This he said in a marriage ceremony while talking to media men here. Qazi said, "I do not want combat with United States but neither will I accept US's slavery. Suicide bombing and terrorism will not go quiet in Pakistan unless Pakistan suspends fighting terror war for the interests of United States." He added that young girl's public flogging in Swat is not a new incident but highlighting it too much aims at sabotaging Swat peace deal. He urged government of grabbing those elements who want to exploit the Swat incident for satisfaction of their vested interests.
Posted by: Fred || 04/05/2009 00:00 || Comments || Link || E-Mail|| [255 views] Top|| File under: Jamaat-e-Islami
The trial of Zulfikar Ali Bhutto
[The News (Pak)] After declaring Martial Law on July 5, 1977, General Zia-ul-Haq addressed a press conference on July 14 and claimed that he had no intentions of any witch-hunting, as he would not stop anyone from going to the courts to take the politicians to task.

Who would know at that time that the general was working on a fixed agenda? Elimination of ZAB being the most popular leader was of utmost importance to the military junta and Zia ul Haq.

For the accomplishment of this task, the general knew that the support of the judiciary was crucial. Capital punishment through the military courts against him would raise protests of injustice the world over and could potentially backfire. Therefore, on the assumption of power, he cleverly inducted the chief justices of all the provincial high courts as acting governors of their provinces.

Maulvi Mushtaq Hussein was appointed as the acting chief justice of the Lahore High Court. Old files were re-opened and searches were made to find out something that would nail down the popular leader. The "re-filed case shortly after the coup" by Ahmed Raza Qasuri, (Pakistan- A Modern History by Ian Talbot) came in handy for the dictator. Although a high court inquiry under Justice Shafi-ur-Rahman had exonerated ZAB, but Zia was not to be deterred.

On Sept 3, 1977, ZAB was arrested. He was charged with conspiracy to murder Nawab Mohammed Ahmed Qasuri, the father of Ahmad Raza Qasuri, the alleged target in an assault on his car on 11 Nov 1974. But much to the chagrin of the general, ten days later Zulfikar Ali Bhutto was granted bail by Justice K M A Samdani of the Lahore High Court, as the case did not hold any legal ground. The general realized that from now on "he would also have to take on the task of meting out justice to his hated enemy by bringing him up for murder in his own reliable Martial Law court." At the same time "Zulfi had been warned, upon his release from prison on 13 September that an order for his detention under some preventive law or Martial Law was being prepared." (Zulfi Bhutto of Pakistan by Stanley Wolpert).

Within three days ZAB's bail was cancelled. On Sept 16 at night, army commandos arrested ZAB for never to be released again, on the same charges and sent to the Sukkur jail.

The justice who granted him bail was transferred back to the SHC and the courageously independent Chief Justice of Pakistan Yaqub Ali Khan was forced to retire. Only three days before his forced retirement, he had admitted Begum Nusrat Bhutto's petition challenging the constitutionality of her husband's detention.

Sheikh Anwar-ul-Haq was appointed as the Chief Justice of Pakistan on Sept 23, 1977. At this stage, Zia knew that any loophole could have jeopardized his grand scheme of imparting justice to his enemy.

The trial known as the Conspiracy to Murder against ZAB began on the October 24. Benazir Bhutto writes in her autobiography: "The case against my father rested primarily on the confession of Masood Mahmood, DG FSF who was arrested soon after the coup and who we had been told was tortured to give false evidence against my father. After almost two months of detention by the military, Masood Mahmood had decided to become an 'approver'. Now Masood Mahmood was claiming that my father ordered him to murder Kasuri... There were no eye-witnesses to the attack." So much so that the "FSF guns, which the 'confessing accused' claimed to have used in the murder attempt did not match the empty cartridges found at the scene".

Expecting a fair trial from a person like Maulvi Mushtaq was very much unlikely. The witnesses were briefed on what they should say" and favorable answers were deliberately whittled down. "At the end of the trial, not one of the objections raised or the contradictions in the evidence pointed out by the defence appeared in the record 706 pages of testimony.

As expected, Maulvi Mushtaq and his full bench found Zulfikar Ali Bhutto guilty of murder and sentenced him to death on March 18, 1978.

An appeal against the LHC's decision was filed in the Supreme Court. The Supreme Court bench consisted of nine judges, when the case started. But as the case prolonged Justice Qaiser Khan retired and Justice Wahiduddin got so sick that he could no longer remain on the bench. The expected majority was reduced to minority and the decision taken by the LHC was upheld by the Supreme Court by a margin of 4 to 3 in February 1979. The three judges who voted for Bhutto's acquittal were Justice Dorab Patel of Balochistan, Justice Safder Shah of NWFP, and Justice Mohammed Halim of Sindh as they could not find any direct evidence for the conspiracy to murder.

While Justice Anwar-ul-Haq in his eight hundred pages dismissed all the errors and illegalities in the LHC's trial as totally irrelevant to the verdict and confirmed the death sentence.

Zia-ul-Haq who was already calling the former president-prime minister a murderer while the case was still under trial, dismissed hundreds of clemency appeals from all the heads of the country and ordered for Bhutto's execution.

Posted by: Fred || 04/05/2009 00:00 || Comments || Link || E-Mail|| [242 views] Top|| File under:
Africa Horn
Somali pirates try for Israeli ship, hijack another
[Iran Press TV Latest] Somali pirates have hijacked an unidentified cargo ship between Kismayu and Mombasa Seaport, after failing to seize an Israeli vessel.

The pirates opened fire on an Israeli cargo ship in the Gulf of Aden in an attempt to hijack the vessel on Saturday. However the vessel called in air support, which drove the pirates away.

The Maltese-flagged cargo ship, The Africa Star, was owned by Israeli logistics and transportation giant Zim.

Having failed to hijack the Israeli ship, the heavily armed bandits captured another cargo ship holding as least 27 crewmembers hostage, sources told Press TV. The owner company of the vessel or the nationality of the crewmembers held hostage remains unknown.

More than 130 merchant ships were attacked in the region last year according to the International Maritime Bureau.
Posted by: Fred || 04/05/2009 00:00 || Comments || Link || E-Mail|| [267 views] Top|| File under: Pirates
Who's in the News
46
[untagged]
4
Govt of Pakistan
3
al-Qaeda in Pakistan
3
TTP
2
Pirates
2
Hamas
2
Taliban
1
Global Jihad
1
al-Qaeda
1
Lashkar e-Taiba
1
Jamaat-e-Islami
1
Iraqi Baath Party
Bookmark
E-Mail Me
The Classics
The O Club
Rantburg Store
Comments Spam
The Bloids
The Never-ending Story
Thugburg
RSS Links
Gulf War I
The Way We Were
Bio
Sink Trap
Alzheimer's Association
Day by Day
Counterterrorism
Hair Through the Ages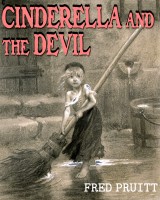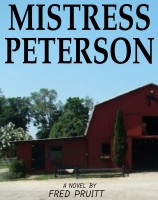 On Sale now!


A multi-volume chronology and reference guide set detailing three years of the Mexican Drug War between 2010 and 2012.

Rantburg.com and borderlandbeat.com correspondent and author Chris Covert presents his first non-fiction work detailing the drug and gang related violence in Mexico.

Chris gives us Mexican press dispatches of drug and gang war violence over three years, presented in a multi volume set intended to chronicle the death, violence and mayhem which has dominated Mexico for six years.
Click here for more information


Meet the Mods
In no particular order...


Steve White
Seafarious
Pappy
lotp
Scooter McGruder
john frum
tu3031
badanov
sherry
ryuge
GolfBravoUSMC
Bright Pebbles
trailing wife
Gloria
Fred
Besoeker
Glenmore
Frank G
3dc
Skidmark
Alaska Paul



Better than the average link...



Rantburg was assembled from recycled algorithms in the United States of America. No trees were destroyed in the production of this weblog. We did hurt some, though. Sorry.
3.226.251.81