International-UN-NGOs
UN internet regulation treaty talks begin in Dubai
A UN agency is trying to calm fears that the internet could be damaged by a conference it is hosting.

Government regulators from 193 counties are meeting in Dubai to revise a wide-ranging communications treaty.

Google has warned the event threatened the "open internet", while the EU said the current system worked, adding: "If it ain't broke, don't fix it."

But the agency said action was needed to ensure investment in infrastructure to help more people access the net.

"The brutal truth is that the internet remains largely [the] rich world's privilege, " said Dr Hamadoun Toure, secretary-general of the UN's International Telecommunications Union, ahead of the meeting.

"ITU wants to change that."
Posted by: tipper || 12/02/2012 21:30 || Comments || Link || E-Mail|| [319 views] Top|| File under:
Home Front: WoT
Hillary: Israel Lacks 'Empathy,' 'Generosity' Toward Palestinians
Here's what she said:

So, look, I'm not making excuses for the missed opportunities of the Israelis, or the lack of generosity, the lack of empathy that I think goes hand-in-hand with the suspicion. So, yes, there is more that the Israelis need to do to really demonstrate that they do understand the pain of an oppressed people in their minds, and they want to figure out, within the bounds of security and a Jewish democratic state, what can be accomplished.
Posted by: trailing wife || 12/02/2012 10:49 || Comments || Link || E-Mail|| [465 views] Top|| File under:
-Short Attention Span Theater-
So Long to 'The Big E'
For five decades, the nuclear powered aircraft carrier Enterprise plowed the seven seas to protect the freedoms of American citizens and guarantee freedom of the seas for all. From the Cuban missile crisis through its participation in conflicts arising out of the 9/11 attacks, "The Big 'E'" was the tip of the spear of American foreign policy.

Today, in front of 12,000 former crew, their families, and friends, the United States Navy formerly retired Enterprise from active service.

Reuters


The 1,123-foot (342-metres) long Enterprise was commissioned in 1961 with eight nuclear reactors on board, and the next year was deployed to participate in a blockade of Cuba during the Cuban Missile Crisis.

Since then, it has played a role in a number of naval missions, including deployments to Vietnam and to the Middle East as part of the U.S. response to the September 11, 2001, attacks. It returned from its final deployment about a month ago, said Navy spokesman Mike Maus.

Nicknamed the "Big E," the Enterprise was the oldest active duty ship in the U.S. Naval fleet, according to the military, and was the eighth U.S. military ship to bear the name Enterprise.

The roughly 12,000 people who participated in the ceremony for the USS Enterprise include many former crew members and their friends, Maus said. The ceremony was held in Virginia at Naval Station Norfolk.

The Enterprise will stay at Naval Station Norfolk for several months and then will move to a shipyard in nearby Newport News, Virginia, where its nuclear fuel will be removed from the vessel, Maus said.

After that, the ship will be towed to the Puget Sound Naval Shipyard in Washington state, where its nuclear reactors will be dismantled and the Enterprise will be scrapped, Maus said.

There are no plans to turn the Enterprise into a museum, as has been done with other historic warships.

The Navy said in a statement that inactivation and defueling of the Enterprise will have "major impacts on the structure of the ship" and that it would be too costly to "return the ship to a condition that would support it becoming a museum."

Even today, Enterprise was an impressive weapon of war. Its 8 nuclear reactors powered the ship to speeds up to 34 knots. It carried a crew of 5,000 seamen and airmen and up to 90 aircraft. It was the longest naval vessel in the world in its time, displacing nearly 95,000 tons -- a truly fearsome manifestation of American power.

Enterprise was the second oldest commissioned warship in the US Navy, superseded only by the three masted frigate Constitution. She and her crew have much to be proud having served this nation with honor and courage for so long.
Posted by: Beavis || 12/02/2012 09:53 || Comments || Link || E-Mail|| [588 views] Top|| File under:
Afghanistan
'Multiple explosions' occur around coalition airfield in eastern Afghanistan
Multiple explosions occurred "in the vicinity of Jalalabad Airfield" in eastern Afghanistan, an allied military spokesman said Sunday.

Jamie Graybeal of the International Security Assistance Force said he has not seen any reports of Taliban getting on to the base, though he added officials were still "on the scene gathering facts."

Jalalabad is in eastern Afghanistan, about midway between the Afghan capital of Kabul and the western Pakistani city of Peshawar.

The city is the capital of Nangarhar province, which borders Pakistan's volatile Khyber Pakhtunkhwa province. Terrorists and militants have been active in Nangarhar, which includes Tora Bora -- where the late al Qaeda leader Osama bin Laden escaped after a 2001 battle with coalition forces.

And the Jalalabad airfield, which contains U.S. troops, has been targeted before. Last April, four suicide bombers wearing women's burqas tried to launch an attack there, airfield commander Jahangir Azimi said at the time.
Posted by: tipper || 12/02/2012 00:01 || Comments || Link || E-Mail|| [1561 views] Top|| File under:
Bangladesh
Part ways with Jamaat, PM asks BNP
[Bangla Daily Star] Issuing a note of warning, Prime Minister Sheikh Hasina

...Bangla dynastic politician and current Prime Minister of Bangladesh. She has been the President of the Bangla Awami League since 1981. She is the eldest of five children of Sheikh Mujibur Rahman, the founding father of Bangladesh. Her party defeated the BNP-led Four-Party Alliance in the 2008 parliamentary elections. She has once before held the office, from 1996 to 2001, when she was defeated in a landslide...
yesterday asked the opposition BNP to sever ties with the Jamaat-e-Islami
...The Islamic Society, founded in 1941 in Lahore by Maulana Sayyid Abul Ala Maududi, aka The Great Apostosizer. The Jamaat opposed the independence of Bangladesh but has operated an independent branch there since 1975. It maintains close ties with international Mohammedan groups such as the Moslem Brotherhood. the Taliban, and al-Qaeda. The Jamaat's objectives are the establishment of a pure Islamic state, governed by Sharia law. It is distinguished by its xenophobia, and its opposition to Westernization, capitalism, socialism, secularism, and liberalist social mores...
; otherwise it would have to face the consequences of its "efforts to save war criminals".

"Read the minds of people ... discard the war criminals," she told a public rally at Moulvibazar Govt High School ground during her daylong visit to the south-eastern district.

The premier also warned BNP Chairperson
Khaleda Zia
Three-term PM of Bangla, widow of deceased dictator Ziaur Rahman, head of the Bangla Nationalist Party, an apparent magnet for corruption ...
of legal action on corruption and nepotism charges.

Hasina again blasted the BNP for launching anti-government campaigns in the month of December, coinciding with the victory anniversary celebrations. "Don't try to protect them [those undergoing trial for crimes against humanity in 1971] as people of independent Bangladesh won't accept it," she said.

Chaired by Chief Whip and Moulvibazar District Awami League President Abdus Shahid, the rally was also addressed by AL General Secretary Syed Ashraful Islam, minister without portfolio Suranjit Sengupta, Sylhet Mayor Badruddin Ahmed Kamran and MPs from the Sylhet Division.

Referring to the opposition leader's claim that her two sons had been living an honest life, Hasina said the money which was earlier siphoned off by Khaleda's younger son was brought back to the country just two days after she had claimed so.

"Now, her [Khaleda's] elder son is leading a luxurious life in London. Could I ask about the source of his money? How could an honest man lead such a luxurious life abroad?" asked Hasina.

Posted by: Fred || 12/02/2012 00:00 || Comments || Link || E-Mail|| [372 views] Top|| File under: Jamaat-e-Islami
Syria-Lebanon-Iran
Army Shells Damascus Suburbs
[An Nahar] The army shelled the southwestern outskirts of Damascus


...The place where Pencilneck hangs his brass hat...


on Saturday as it mounted an offensive against rebel fighters holed up in the area, the Syrian Observatory for Human Rights said.

"The army shelled orchards that extend from Kfar Sousa to Daraya and are taking on rebels who control the region," said the

Britannia

-based watchdog, which relies on a network of activists and medics on the ground.

The Syrian Revolution General Commission, a grassroots network of opposition activists, reported that government forces also shelled Douma, a town on the opposite side of Damascus.

Douma is located northeast of the capital, in the embattled Eastern Ghouta region where the regime has launched a major operation to secure the airport highway.

Analysts say
Hereditary President-for-Life Bashir Pencilneck al-Assad


Lord of the Baath...


's regime has been trying to secure an eight-kilometer (five-mile) radius around Damascus at all costs in a bid to be in a position to negotiate a solution to the conflict.

The Observatory also reported shelling and fighting in Aleppo


...For centuries, Aleppo was Greater Syria's largest city and the Ottoman Empire's third, after Constantinople and Cairo. Although relatively close to Damascus in distance, Aleppans regard Damascenes as country cousins...


, Syria's second city in the north, which has been scene to urban warfare for more than four months.

Also,

festivities

were reported in the central city of Homs, dubbed by activists "the capital of the revolution".

Violence nationwide killed at least 122 people on Friday, including 73 civilians and 22 fighters from neighboring

Leb

, according to the Observatory.

It says that overall, more than 41,000 people have died since the eruption of the uprising in March 2011.

Posted by: Fred || 12/02/2012 00:00 || Comments || Link || E-Mail|| [667 views] Top|| File under: Govt of Syria
Africa Horn
Somali forces remove roadblocks in Beledweyne
[Shabelle] A police commissioner in Somalia's central town of Beledweyne say the government forces along with Djiboutian troops, part of AMOSOM there have on Saturday removed all roadblocks set up in the city, complying with Somali president statement.

Col.Ali Dhuh Abdimahad, the police boss has told Shabelle Media station in Mogadishu via phone that the removal of the roadblocks is part of their plans to implement President Hassan Sheikh Mohamud's order.

On Sunday, last week Somali president Hassan Sheikh Mohamud said while meeting with district and army officials at Villa Somalia "all roadblocks in Mogadishu where motorists are extorted will not be tolerated for longer".
Posted by: Fred || 12/02/2012 00:00 || Comments || Link || E-Mail|| [544 views] Top|| File under: al-Shabaab
Arabia
Yemen offers $25,000 for killers of Saudi diplomat
[Yemen Post] Yemen's security authorities offered on Wednesday $25,000 to anyone who will give information that might lead to the arrest of the killers of a Saudi diplomat, Khalid al-Enizi.

An Emirati official has called the Yemeni authorities for launching an urgent and transparent investigation into the killing of a Saudi diplomat by unidentified gun men in Sana'a.

Bahrain foreign affairs ministry condemned the incident and called the Yemeni authorities to take all measures to identify the perpetrators.

Many Yemeni political parties and organization strongly condemned the incident, calling on security authorities to swiftly indentify the criminals and arrest them.

Soddy Arabia


...a kingdom taking up the bulk of the Arabian peninsula. Its primary economic activity involves exporting oil and soaking Islamic rubes on the annual hajj pilgrimage. The country supports a large number of princes in whatcha might call princely splendor. When the oil runs out the rest of the world is going to kick sand in their national face...


said on Wednesday the

liquidation

of its diplomat in Yemen will never affect the bilateral relations between the two neighbors.

The Saudi interior minister Mohammad bin Nayef said that the crime will rather strengthen the bilateral cooperation between the Saudi kingdom and Yemen to mobilize all efforts to eradicate terrorism, the Yemeni News Agency, Saba, said.

In October, masked

gunnies

rubbed out

a Yemeni man who worked in the security office of the U.S. Embassy in Sanaa, weeks after Abdulilah Al-Ashwal, a senior intelligence official, was killed in a drive-by shooting in the capital.

A Saudi diplomat, Abdullah Al-Khalidi, was kidnapped in the port city of Aden on March 28 and several video messages of al-Khalidi were posted by Al-Qaeda in which he appealed to the Saudi authorities to meet the demands of captors through releasing Al-Qaeada prisoners and pay a ransom.

Posted by: Fred || 12/02/2012 00:00 || Comments || Link || E-Mail|| [584 views] Top|| File under: al-Qaeda in Arabia
Iraq
Flow of Arms to Syria Through Iraq Persists, to U.S. Dismay
The American effort to stem the flow of Iranian arms to Syria has faltered because of Iraq's reluctance to inspect aircraft carrying the weapons through its airspace, American officials say.

The air corridor over Iraq has emerged as a main supply route for weapons, including rockets, antitank missiles, rocket-propelled grenade and mortars. American efforts to persuade the Iraqis to randomly inspect the flights have been largely unsuccessful.

Iraqi officials insist that they oppose the ferrying of arms through Iraq's airspace. They also cite claims by Iran that it is merely delivering humanitarian aid,


...for the widows and orphans...

and they call the American charges unfounded.

But one former Iraqi official, who asked not to be identified because he fears retaliation by the Iraqi government, said that some officials in Baghdad had been doing the bare minimum to placate the United States and were in fact sympathetic to the Iranian efforts in Syria.
Posted by: Anguper Hupomosing9418 || 12/02/2012 00:00 || Comments || Link || E-Mail|| [352 views] Top|| File under:
Syria-Lebanon-Iran
Five Wounded in Scuffle at Sidon Vegetable Market
[An Nahar] A scuffle broke out in the southern city of Sidon on Saturday as security forces attempted to removed street vendors from a local market, reported the National News Agency.

Five people were wounded when the security forces, backed by the army, attempted to remove the carts off the streets of the city's vegetable market.

A clash soon ensued between those opposing the decision and others backing it.

Sticks and knives were used in the clash and a number of people have since been arrested for investigation.

The decision to remove the carts was taken by the Sidon municipality four days ago.

Posted by: Fred || 12/02/2012 00:00 || Comments || Link || E-Mail|| [424 views] Top|| File under:
Israel-Palestine-Jordan
Abbas Heads Home to Hero's Welcome after U.N. Vote
[An Nahar] Palestinian president Mahmoud Abbas is due home from New York to a hero's welcome on Sunday, after the United Nations voted to recognize Palestine as a non-member state.

The main official event will be a celebratory rally and a speech by Abbas at his Ramallah headquarters, starting at midday (10:00 GMT).

He landed in Amman on Saturday and is scheduled to spend the night in Jordan, returning to the Israeli-occupied West Bank on Sunday morning.

Posted by: Fred || 12/02/2012 00:00 || Comments || Link || E-Mail|| [576 views] Top|| File under: Palestinian Authority
India-Pakistan
Rangers detain over 70 in Karachi's Manghopir
[Dawn] Rangers locked away
Youse'll never take me alive coppers!... [BANG!]... Ow!... I quit!
over 70 people in a targeted operation in Bloody Karachi


...formerly the capital of Pakistain, now merely its most important port and financial center. It may be the largest city in the world, with a population of 18 million, most of whom hate each other and many of whom are armed and dangerous...


's Manghopir area, DawnNews reported on Saturday.

The detained include 13 individuals suspected of being associated with the Tehrik-e-Taliban Pakistain (TTP).

A huge quantity of arms was also recovered from the possession of the detained suspects.

The operation began at approximately 5 am on Saturday and over 1,000 Rangers personnel carried out the raids.

Authorities said the operation was conducted on information provided by a man who had been tossed in the calaboose
Youse'll never take me alive coppers!... [BANG!]... Ow!... I quit!
earlier.

Posted by: Fred || 12/02/2012 00:00 || Comments || Link || E-Mail|| [562 views] Top|| File under: Govt of Pakistan
Yemeni al Qaeda operative killed in South Waziristan drone attack: reports
[Dawn] A US drone fired missiles at a vehicle in Pakistain's tribal South
Wazoo region on Saturday, killing at least one man suspected to be an al Qaeda-linked foreign

beturbanned goon

, officials said.

Officials said missiles from the unmanned aerial vehicle (UAV) hit the car of a Yemeni al Qaeda-linked fighter known as Abdul Rehman al-Zaman Yemeni in Shin Warsak area, about 10km west of Wana, the main town in restive South Waziristan agency.

The vehicle was destroyed, killing the foreign

beturbanned goon

, he confirmed.

The area of the attack was very close to where a drone had fired missile on another vehicle on Thursday. Three people were killed and one injured in the attack, including an Arab national, sources had initially reported.

However,


some people are alive only because it's illegal to kill them...


another official today claimed an Arab national killed in the drone strike on Thursday was known as Sheikh Abdul Bari, an al Qaeda linked operative.

The officials spoke on condition of anonymity because they were not authorized to speak to the media.

South Waziristan is among Pakistain's seven tribal districts near the Afghan border which are rife with homegrown and foreign

gunnies

and are alleged to be strongholds of Taliban and al Qaeda operatives.

The tribal region was once the main stronghold for the Pak Taliban. The military launched a large offensive against

Death Eaters

there in 2009, but

gunnies

still operate in the area and periodically stage attacks.

Reliable casualty figures are difficult to acquire in the tribal areas, which are largely off-limits to

news hound

s, because of security worries and government restrictions.

Posted by: Fred || 12/02/2012 00:00 || Comments || Link || E-Mail|| [583 views] Top|| File under: al-Qaeda in Pakistan
Arabia
Saudi Arabia: Killing Diplomat Will Never Affect Links With Yemen
... though it will have a profound effect on the diplomat...




Only momentarily, so that's all right. A pity he'll miss out on Paradise, though.

[Yemen Post] Soddy Arabia


...a kingdom taking up the bulk of the Arabian peninsula. Its primary economic activity involves exporting oil and soaking Islamic rubes on the annual hajj pilgrimage. The country supports a large number of princes in whatcha might call princely splendor. When the oil runs out the rest of the world is going to kick sand in their national face...


said on Wednesday the

liquidation

of its military diplomat in Yemen will never affect the bilateral relations between the two neighbors, Yemeni state media reported quoting Saudi interior minister Mohammad bin Nayef.

"The heinous crime of killing our diplomat and his Yemeni aide will rather strengthen the bilateral cooperation between the Saudi kingdom and Yemen to mobilize all efforts to eradicate terrorism," Nayef said during a telephone conversation with President Abdrabu Mansour Hadi.
President Hadi called Nayef and assured him that orders have been given to the military committee to hunt the killers of the Saudi diplomat Khalid Shbeikan Al-Anzi and his Yemeni aide Jalal Shaiban.

Hadi also offered sympathies to the Saudi kingdom and vowed the Yemeni authorities will do their best to bring the killers to justice. Gunmen fired at the two killing them immediately in south of the capital Sanaa at noon and

bravely ran away

.

The state-run Septemebr 26 website reported quoting a security source that the car, which was used by the unknown

gunnies

to kill the two, was stolen on September 18, 2012 in Yemen's western port city of Hodeida.

Posted by: Fred || 12/02/2012 00:00 || Comments || Link || E-Mail|| [348 views] Top|| File under: al-Qaeda in Arabia
-Lurid Crime Tales-
Judge held with sackful of Phensedyl
[Bangla Daily Star] A senior assistant judge was placed in durance vile
Don't shoot, coppers! I'm comin' out!
with 342 bottles of Phensedyl and a loaded pistol in the capital's New Market area last night.

The arrestee, Javed Imam, 30,


A mere two-namer, though he is a judge..

. is posted at Bhola district court.

He came to Dhaka from Jessore


Which is on the map, as can be seen here, no jeweler's loupe required.

late in the evening. He was driving a microbus


...which will no doubt disappear as if it had never been...

carrying the bottles of contraband cough syrup in a sack. Acting on a tip-off, police arrested him in front of Eden College around 7:20pm, said Syed Nurul Islam, deputy commissioner (DC-Ramna) of Dhaka Metropolitan Police.


It's the fact that he's a judge that saved him from an 'encounter'...




...not to mention the courtesy of an arrest while the sun was still above the horizon.

Talking to

news hound

s at the New Market Police Station, Javed said he joined Bhola court on November 8 from Jessore. He has been on leave for a month.

He claimed his cousin Sumon, who worked for Brac in its Kushtia office, had given him the Phensedyl consignment for one Lincoln


...an odd name for Bangladesh, to be sure. Not a hint of -abd or -ullah in it anywhere...

in Dhaka. He agreed to do it all for Tk 1.20 lakh that he needed badly.

Javed further claimed the pistol is licensed and his father Khaled Imam, a lawyer in Jhenidah, owns the microbus.
The DMP DC said they suspect Lincoln is either an informant for the law enforcers or a drug peddler.


An interesting combination of possibilities.

Contacted around 2:30am today, duty officer at the New Market Police Station said a case had been filed in this connection.


The police and the news hounds neither slumber nor sleep.
Posted by: Fred || 12/02/2012 00:00 || Comments || Link || E-Mail|| [1390 views] Top|| File under:
Syria-Lebanon-Iran
Iran's cyber police commander sacked over blogger's death
Iranian National Police Chief Esmaeil Ahmadi-Moqaddam has fired cyber police (the Fata) Chief Saeid Shokrian for his negligence over the death of Sattar Beheshti, an Iranian blogger who recently died in custody, and failure to meet obligations in this regard, the Mehr News Agency reported on Saturday.

On Tuesday, Ahmadi-Moqaddam argued that investigations are being carried out by the judicial office. 'Why was this person transferred from Evin Prison (in Tehran) during holidays and detained during holidays and this can be regarded as a kind of negligence?" he said.

The Iranian parliament established a committee on November 11 to investigate Beheshti's death.

Ahmadi-Moqaddam added that another act of negligence can be that he was prescribed sedative drugs by the prison's health center and when he was handed over to Iran's Cyber Police, he was not allowed to take them because the necessary prescription and the permit to take them were not available at the time.

He also stated that another act of negligence can be that he was kept at an administrative section and if he had been held at the detention center, monitoring cameras would have recorded the incidents there.
Posted by: Steve White || 12/02/2012 00:00 || Comments || Link || E-Mail|| [362 views] Top|| File under:
Home Front: WoT
Two men of Pakistani descent charged in US with terror support, conspiracy
[Dawn] Two men of Pak descent have been charged with plotting to provide material support to

forces of Evil

and to use a weapon of mass destruction within the US, federal prosecutors said Friday.

The men were identified as brothers Sheheryar Alam Qazi, 30, and 20-year-old Raees Alam Qazi.

Both are naturalised US citizens originally from Pakistain and both were placed in durance vile
Youse'll never take me alive coppers!... [BANG!]... Ow!... I quit!
in the Fort Lauderdale area, prosecutors said.

Few details about the plot were provided by prosecutors or outlined in a brief, three-page grand jury indictment.

Authorities said the case was not an FBI sting operation but declined any additional comment.

"Any potential threat posed by these two individuals has been disrupted," said Miami US Attorney Wifredo Ferrer.

In Washington, Justice Department national security

front man

Dean Boyd called the case "an ongoing, very active investigation" but provided no specifics.

The indictment charges that the two provided money, property, lodging, communications equipment and other support for a conspiracy to obtain a weapon of mass destruction between July 2011 and this week.

The goal was to "use a weapon of mass destruction (explosives) against persons and property within the United States," prosecutors said in a news release.

It wasn't clear whether the conspirators actually did obtain explosives or what their potential targets might have been.

The Qazi brothers had initial court appearances Friday, but court-appointed attorneys for the two did not immediately respond to emails seeking comment.

An arraignment and bail hearing is scheduled for Dec 7.

They are both charged with conspiring to provide material support to terrorists, which carries a maximum 15-year prison sentence, and with conspiracy to use a weapon of mass destruction. The maximum is life in prison for that charge.

South Florida has seen several high-profile terrorism cases, including the conviction of Al Qaeda operative Jose Padilla and the convictions of five men accused of plotting to join forces with Al Qaeda to destroy a landmark Chicago skyscraper and bomb FBI offices in several cities.

More recently, a Miami

Mohammedan

holy man

and one of his sons are facing trial on charges they provided thousands of dollars in financial support to the Pak Taliban.

Posted by: Fred || 12/02/2012 00:00 || Comments || Link || E-Mail|| [1558 views] Top|| File under: al-Qaeda
India-Pakistan
Transfer of Sufi Mohammad case: Court turns down KP govt's request
[Dawn] The Beautiful Downtown Peshawar


...capital of Khyber Pakhtunkhwa (formerly known as the North-West Frontier Province), administrative and economic hub for the Federally Administered Tribal Areas of Pakistan. Peshawar is situated near the eastern end of the Khyber Pass, convenient to the Pak-Afghan border. Peshawar has evolved into one of Pakistan's most ethnically and linguistically diverse cities, which means lots of gunfire.


High Court on Friday dismissed a provincial government petition for the transfer of the trial of a terrorism case against Tehrik Nifaz-e-Shariah Mohammadi chief Maulana Sufi Mohammad to Peshawar from Lower Dir.

The government had sought the case's transfer citing Sufi Mohammad's poor health and the delicate security situation as reasons.

Chief Justice Dost Mohammad Khan observed that if Sufi Mohammad had been facing problems during his travel from Peshawar, where he had been imprisoned, to Lower Dir, then he should himself contact the court for the transfer of his case.

The case in which Maulana Sufi is facing trial before an anti-terrorism court in Dir was registered on Feb 12, 2009, under sections 7 and 11-F3 of Anti-Terrorism Act.

The local police had charged him with soliciting support for his defunct organization, arranging its meetings, and criticising and instigating the people against the Constitution and institutions of Pakistain.

Deputy Advocate General Rafiq Khan appeared for the government and said Sufi Mohammad wad enjugged
Drop the gat, Rocky, or you're a dead 'un!
at Peshawar Central Prison, where a judge of the Anti-Terrorism Court, Swat, had been trying him in several cases.

He said Maulana Sufi was an old man and had been facing urination problem and therefore, police had been facing difficulties in transporting him to Lower Dir and bringing him back.

Mr Rafiq said the government had several security concerns regarding Sufi Mohammad and it would be appropriate that he should not be moved out of the prison.

The chief justice observed that if Maulana Sufi was facing health problems, then he should have filed the petition for the transfer of the case instead of the state.

Posted by: Fred || 12/02/2012 00:00 || Comments || Link || E-Mail|| [359 views] Top|| File under: TNSM
Southeast Asia
Roadside bomb kills Thai soldier
One soldier was killed and five others wounded, two seriously, in a roadside bomb blast in Pattani province on Friday night. Six soldiers were patroling in a pickup truck on a rural road when a 20-kilogram home-made bomb buried on the roadside blew up.

Police blamed separatist terrorists militants.
Posted by: ryuge || 12/02/2012 00:00 || Comments || Link || E-Mail|| [576 views] Top|| File under:
Africa North
Egypt's president sets date for constitution vote
[CBS News] Egypt's President Mohammed Morsi called Saturday for a referendum in two weeks on a contentious draft constitution, setting a date for another milestone in the country's transition to democracy. Widespread disputes over the charter and Morsi's recent seizure of near absolute power have marred the process and thrown the country into turmoil.

As has been the case in nearly two years since Hosni Mubarak


...The former President-for-Life of Egypt, dumped by popular demand in early 2011...


was ousted, what should have been a cause for national celebration turned into dueling protest between opponents and supporters of how the transition has been managed- largely divided along Islamist and secular lines.

More than 100,000 Morsi supporters organized by the

Moslem Brüderbund

and ultraconservative Salafi groups

erupted into the streets

of Cairo and other cities a day after a massive opposition demonstration against his recent decrees giving him immunity from judicial oversight and the charter that was rushed through an assembly packed with allies.

The presidency has been locked in a tug of war with the powerful judiciary and secular and Christian activists since Morsi granted himself far-reaching powers on Nov. 22 in a bid to pre-empt an expected decision by the Supreme Constitutional Court on Sunday to dissolve the constitutional panel, as it had done the Islamist-led parliament earlier this year.

Posted by: Fred || 12/02/2012 00:00 || Comments || Link || E-Mail|| [369 views] Top|| File under: Arab Spring
Syria-Lebanon-Iran
Syria reports Internet service has been restored in Damascus
[Fox News] Syrian authorities on Saturday restored Internet and telephone services in Damascus


...The capital of Iran's Syrian satrapy...


following a two-day, nationwide communications blackout that came during some of the worst fighting to hit the capital since July.

The state-run SANA news agency said technical teams brought the services back online Saturday. It wasn't immediately clear whether service to the rest of the country was being restored, but a

Britannia

-based activist group, the Syrian Observatory for Human Rights, said it was receiving dispatches from Damascus, the central cities of Homs and Hama, the northern city of Aleppo


...For centuries, Aleppo was Greater Syria's largest city and the Ottoman Empire's third, after Constantinople and Cairo. Although relatively close to Damascus in distance, Aleppans regard Damascenes as country cousins...


and areas along the coast.

An

News Agency that Dare Not be Named

news hound

in Damascus confirmed that Internet access had resumed.

The communications blackout began Thursday, raising fears of a burst of fighting outside the public eye. The government and rebels have blamed each other for cutting the lines.
Posted by: Fred || 12/02/2012 00:00 || Comments || Link || E-Mail|| [455 views] Top|| File under: Govt of Syria
China-Japan-Koreas
U.S. Officials Made Secret Visit to Pyongyang in August
U.S. intelligence and security officials flew to Pyongyang in August and stayed there for two days, it emerged Thursday.

A U.S. military aircraft carrying CIA and National Security Council officials entered North Korean airspace along the West Sea route from Guam at 10:03 a.m. on Aug. 17 and returned to South Korean airspace on the same route at 10:17 a.m. on Aug. 19, two days later, according to South Korean government officials.

They included Daniel Russel, the White House senior director for Asian affairs, and Sydney Seiler, a former CIA officer and Korea policy chief at the NSC, pundits believe.

A diplomatic source in Seoul said apparently President Barack Obama, who was then bidding for a second term in office, secretly sent the officials to North Korea to minimize disruptions to the U.S. presidential election. Although foreign policy issues rarely sway voters, there was talk at the time that North Korea could be preparing another nuclear or missile test, which Republican challenger Mitt Romney could have seized on to portray Obama as soft on America's enemies.


Couldn't have that, now could we...

Now the U.S. election is over, North Korea appears to have made swift progress in preparations for another rocket launch. Pundits speculate that the deal reached in Pyongyang was that it would wait until Obama was safely re-elected. This could explain why there has been no strong condemnation of the North's preparations from Washington.

But others guess that Washington simply wanted to open a communication channel with North Korea amid icy inter-Korean ties.


Like we don't know how to pick up a phone...
Posted by: Steve White || 12/02/2012 00:00 || Comments || Link || E-Mail|| [1161 views] Top|| File under:
Home Front: Politix
Sen. Hatch: WH "fiscal cliff" plan a "bait and switch"
[CBS News] One day after House Speaker John It is not pronounced 'Boner!' Boehner
... the occasionally weepy leader of House Republicans...
, R-Ohio, bluntly stated that Republicans and Democrats are "almost nowhere" in their scramble to strike a deal before reaching the so-called "fiscal cliff" at year's end,

President B.O.

slammed the GOP for holding "middle class tax cuts hostage" and Sen. Orrin Hatch, R-Utah, charged that Mr. Obama's proposal is "a classic bait and switch."

Congress "can give families like yours a sense of security going into the New Year," the president argued in his weekly address, by acting now on "what we all agree on" - extending the Bush-era tax rates for Americans making less than $250,000 a year. If that doesn't happen, he said, "a typical middle class family of four will see their income taxes rise by $2,200."

Treasury Secretary Timothy Geithner on Thursday presented Republicans with Mr. Obama's "balanced approach" to dealing with the series of tax hikes and spending cuts set to go into effect Jan. 1, which he says will draw a net $1.6 trillion in revenue by allowing the current tax cuts to expire for the wealthiest two percent of Americans and overhauling the tax code.

"It's unacceptable for some Republicans in Congress to hold middle class tax cuts hostage simply because they refuse to let tax rates go up on the wealthiest Americans," the president said, a familiar sentiment that has framed his weekly addresses now for months. Promising to "sign this bill as soon as Congress sends it my way," he said, "with the issue behind us, we'll have more time to work out a plan to bring down our deficits in a balanced way - including by asking the wealthiest Americans to pay a little more, so we can still invest in the things that make our nation strong, like education and research."

Posted by: Fred || 12/02/2012 00:00 || Comments || Link || E-Mail|| [1516 views] Top|| File under:
India-Pakistan
At least four killed in Karachi violence
[Dawn] At least four people were killed in incidents of violence on Saturday in parts of Bloody Karachi


...formerly the capital of Pakistain, now merely its most important port and financial center. It may be the largest city in the world, with a population of 18 million, most of whom hate each other and many of whom are armed and dangerous...


, while police cooled for a few years
Keep yer hands where we can see 'em, if yez please!
three suspects, including an alleged

hit man

, DawnNews reported.

Two bodies in gunny bags with their hands and feet tied were found in the limits of the Arambagh Police Station, near

Bloody Karachi

's New Chali area.

The dear departed

had been tortured before being

rubbed out

. According to the police, the victims could not be identified.

In a separate incident, one person was killed in a firing incident near the Awam Chowk in

Bloody Karachi

's Orangi Town.

In another separate incident on M.T Khan Road, one person was killed in a stabbing incident. The victim could not be identified.

The Orangi Town police also arrested an alleged

hit man

from the area and recovered weapons from him.

The Site-B area police arrested two suspects allegedly involved in serious offences during a raid in the area. A truck full of clothes was recovered from the two suspects.

Posted by: Fred || 12/02/2012 00:00 || Comments || Link || E-Mail|| [564 views] Top|| File under:
Africa North
Tunisian army pulls out of flashpoint town
[Al Ahram] The Tunisian army withdrew from Siliana Saturday only hours after entering the flashpoint town following days of intense

festivities

with protesters, a police official said.

"The army had offered to come and provide security for a few days, but the interior ministry refused," the official told AFP on condition of anonymity.

His remarks were echoed by two other sources in the police force.

Protesters

erupted into the streets

of Siliana this week demanding Governor Ahmed Ezzine Majjoubi's resignation, financial aid, the end of police attacks, and that security reinforcements be ordered out.

The four days of violence left more than 300 people

maimed

as political instability mounts two years after Tunisia's Arab Spring uprising.

The military entered Siliana Friday, to the cheers of crowds, as the main trade union announced that the army would take over security from the police who have been accused of abuse and violence.

New demonstrations were planned for later Saturday in the impoverished town, some 120 kilometres (75 miles) southwest of Tunis.

In addition, the government announced that talks would take place Saturday with the UGTT trade union in a bid to resolve the crisis.

The authorities said they would not give in to the blackmail of violence, accusing protesters of having attacked the police first, triggering the crisis.

President Moncef Marzouki charged Friday that the government of Islamist Prime Minister Hamadi Jebali was not meeting the expectations of the people. But his leftwing party is a junior partner in the Islamist-led ruling coalition.

Posted by: Fred || 12/02/2012 00:00 || Comments || Link || E-Mail|| [374 views] Top|| File under: Arab Spring
Israel-Palestine-Jordan
A Futile U.N. Gesture
It was no accident that Mahmoud Abbas chose November 29 to seek a United Nations General Assembly vote recognizing Palestine as a state, albeit as a non-member "observer" state at the U.N. November 29 is the 65th anniversary of the General Assembly's Resolution 181, which partitioned British-Mandated Palestine into Jewish and Palestinian states. The Jews accepted the Resolution; Arabs unanimously rejected it. It passed by a vote of 33-13 with 10 abstentions. Had the Arab world voted for the plan, a Palestinian state would be as old as Israel is today, and within larger borders than the 1949 Armistice lines that the Palestinian President now claims for his new, notional, "state."

Those Israelis won't be reassured by the lopsided 138-9 margin of Thursday's vote, with 41 abstentions. In effect, the General Assembly voted to violate the 1993 Oslo Accords, which are the legal basis for Mr. Abbas's Palestinian Authority and require negotiations with Israel to create a state. When the world next asks Jerusalem to take "risks for peace," Israelis will know that countries such as France (which voted for the resolution) and Germany (which abstained) will not have their backs. As for the Obama Administration, it opposed the U.N. resolution but failed to get allies such as France and Germany to do so as well — further testimony to U.S. Ambassador Susan Rice's dubious diplomatic skills.

It will be interesting to see if the Palestinians now use their new U.N. status to harass Israelis in venues such as the International Criminal Court. Such tactics are aimed at making everyday life increasingly unbearable for Israelis, ostensibly to force their hand on accepting a Palestinian state. Our guess is that it will have the opposite effect. When the U.N. voted in 1947 for partition, the Jews of Palestine demonstrated that they were ready to create a functional state. On Thursday, the U.N. voted for a "Palestine" that has become a byword for political dysfunction, ideological extremism, and a preference for symbolism over pragmatism. The tragedy of Thursday's vote is that it will only encourage Palestinians to remain in their make-believe world.
Posted by: Pappy || 12/02/2012 00:00 || Comments || Link || E-Mail|| [600 views] Top|| File under:
Paleo injured at Israel-Gaza border protest dies
A Palestinian man injured by Israeli army fire during a protest along the Gaza Strip's border with Israel died on Saturday, medical workers said, DPA reported. The 21-year-old was injured during a protest along the border fence on Friday when Israeli soldiers opened fire at protesters.

Israeli media quoted a military spokesman as saying soldiers opened fire after protesters tried to damage the fence and ignored warnings to move away.


Sucking chest wound or sepsis? These are not mutually exclusive...
Posted by: Steve White || 12/02/2012 00:00 || Comments || Link || E-Mail|| [569 views] Top|| File under:
Africa North
My response to America's fanatical libertarians
[Al Ahram] In some recent internet articles, a number of American writers criticised and ridiculed me for arguing that

Mohammedan

s have a legitimate right not to be offended by Islamophobes and other provocateurs just as Americans have a constitutional right to free speech, including the right to offend and despise others.


Otherwise Americans would have the right to be protected against mobs of heathens hollering "Death to America!" and setting fire to flags and things. Maybe even bumping off our diplomats.


One writer argued that there was no such right not to be offended. Claiming "no one has the right to a world in which he is never despised," the writer went as far as arguing that attacking free speech was even a greater blasphemy than a slur on the divine.


There are lots of different deities -- the Hindoos have thousands of them. Somehow it's only the one that's got such tender sensibilities.


Furthermore, the writer went on, saying that "Amayreh doesn't truly comprehend American core values when he says that 'in the final analysis, a

Mohammedan

's right not to be offended and insulted overrides a scoundrel's right to malign

Mohammedan

s' religious symbols.' "

Unless there's some sort of law that exempts anyone despising Americans, Brits, Frenchies, or Congolese. What's good for one bunch has to be good for another. I have the right to loathe Chinamen, whether I use it or not. I have the right to loathe Mohamedans and I use it several times a day. Chinamen don't riot, even if you make fun of Mousie Tongue. Moslems do.


A second writer urged

President B.O.

to refute my defence of

Mohammedan

s' rights not to be offended.


Mohammedans out of all the people on the face of the earth...


Well, Americans seem to have a world of their own just as we have a world of our own. Moreover, many Americans seem to harbour a certain subconscious conviction that non-Americans should unreservedly adopt, or subject themselves to, American values.


Thus a complete lack of understanding of Americans is demonstrated: the conviction is absolutely conscious. But the cute attempt at condescension is noted.

That was the tacit message communicated ad nauseam by numerous Hollywood movies for many decades.


They're values that usually allow people to live together without setting fire to each other or beating each other to death in public places. It's the violation of such principles that results in people thumping each other.




Watching Hollywood films is a voluntary economic exercise. If you don't like the tacit message, stay home. That's what we Americans do.
This condescending perception, often encapsulated in the Yankee slogan, "The American way," is a natural symptom of American cultural imperialism and megalomania.


I admit to both. Do the Mohammedans admit to their own cultural imperialism, evident in the colonization of Europe? Do they admit to their own megalomania in their intent to impose their religion and its attendant customs on the rest of the world?




No, no! American imperialism is cultural, which is to say voluntarily adopted by the recipients, whereas Mohammedan imperialism is imposed on the victim, no matter how offensive.

Americans constitute a mere five per cent of humanity, and as such have no right to impose their values on the rest of humanity, however logical and rational these values may sound. There are other peoples in this world, including some 1.6 billion

Mohammedan

s who adore and love their religion and Prophet.


... and who are casually offensive to the rest of the world in the process...



I know freedom of speech is a sacred value in the United States and many other countries.


So more than 5% of humanity?

However,


the difference between stupidity and genius is that genius has its limits...


just as American libertarians insist that no other value should be more paramount than this value, we expect the same Americans to understand that other peoples in other parts of the world have equally paramount values, including religious values.


Those are approximately the same religious values Europe treasured up until a few years after the Bloody Parliament. Just think how happy and religiously fulfilled our ancestors were as they killed the followers of Jan Huss, as they first tortured and then killed heretics in the course of the inquisition, as they slaughtered the Huguenots. Shucks, it wasn't not that much different from daily life in Pakistain or Yemen today.




As long as y'all keep it to yourself, we'll happily think of it as a quaint local custom, and keep our drones at home.

In Matthew 5:29, it is said that "and if thy right eye offends thee, pluck it out, and cast it away from you."


Which has nothing to do with the demand to go through life with the rest of the world walking on eggs.




Note that the quote addresses the second person singular possessive. That is, the offense and punishment are inwardly turned against the self, not outwardly against the other. Y'all should try it sometime. Please.

This biblical quotation should demonstrate that my argument about the right not to be offended is not far fetched and inherently incompatible with Western thinking.

Actually, it's the absolute antithesis of Western thinking. It took awhile, but the West eventually settled the issue in favor of people being able to think for themselves, to change religions as often as they change their underwear if they prefer. That kind of thinking is the root of Western progress. Those places where it didn't take hold are the most backward places in the West.


Jesus never really maligned the religious symbols of other people.


Though he did take issue with the Sadducees and the Pharisees, which with the exception of the official Roman deities constituted about the limits of his religious horizon.


And the Koran urges

Mohammedan

s not to "insult those whom they (disbelievers) worship, idols besides God, lest they insult God wrongfully without knowledge" (Al-Anaam,108).


So why do the Sunnis bump off Shiites every chance they get? And why are the Islamic loons in Mali destroying the tombs of Mohammedan saints? Why is there a Lashkar-e-Jhangvi? For that matter, why is there a Pakistain if Mohammedans are so blasted tolerant?


Interestingly, blasphemy laws appeared in Western societies long before they appeared in the lands of Islam.


... but they fell into disuse a lot more quickly, didn't they?



But all this talk may be virtually inconsequential to self-absorbed libertarians who think they are correct and everyone else is wrong. According to America's fanatical libertarians, Americans have an inherent and absolute right to free speech, which conceivably includes hate speech, incitement to murder, defamation and besmirching people's images and reputation.


There are laws against incitement to murder, defamation, and besmirching reputations. There's an enormous body of common law, stretching back to about the time of King Alfred, and on the continent even further back, to the time of Justinian, working out the details of where freedom ends and damage begins. There are lots of people who consider any laws against "hate speech" to be infringements on personal liberty, despite the fact that politicians keep trying to implement them. Politicians are a lot like Moslems in that respect, aren't they? The problem is that one man's reasonable limits are another man's infringements on liberty. There are lots of knotheads running around Islamic lands denying the existence of the Holocaust. There are actual laws against denying its existence in Europe. That's because politicians decided that Jews needed to be shielded from stupid speech. When are they going to hang Ahmadinejad?


Yet, we see American culture and media have a zero tolerance for critics of Israel and Zionism, particularly in the American arena, which really draws a huge question mark over Americans' commitment to true freedom of speech.


I was just expounding on that. Unlike Europe, we don't have actual laws against denying the Holocaust. Somehow American Jews get by just pointing the finger and hollering 'dipshit!' at the deniers.


I am not an advocate of hate speech even under the rubric of free speech. Hate speech could easily lead to mass murder and genocide. We should all remember that before there were Auschwitz, Bergen Belsen and Treblinka, there was Mein Kampf as well venomous anti-Jewish Nazi propaganda.

"Oh Muslim, there is a Jew hiding behind me! Come and kill him!" Is that sorta speech okay?




Oddly enough for those lovers of not being offended, Mein Kampf is a perennial best seller in the lands of Dar al Islam.

Needless to say, it was this virulent propaganda that desensitised Europe and much of the Western world to the systematic extermination of European Jewry and others.


Kinda went over the line into calls for murder, didn't it? There's always been a difference between speech and action, between opinion and incitement.


In my humble opinion, free speech that is likely to lead to the loss of life is not worth protecting and defending.


But any kind of speech can lead to loss of life. I was reading a story yesterday about some dumbass who stabbed Mom's boyfriend because he ate the Thanksgiving leftovers. There's a principle in tort law that states that words are no grounds for thumpery. There's a schoolyard rhyme about how 'sticks and stones can break me bones, but words can never hurt me.' Rational adults (not the ones who'll stab you to death for eating the leftover turkey) will, when hollered at, holler back. Only when thumped will they thump back.


In the final analysis, a human being's right to life is more important than a human being's right to absolute, vulgar hate speech.


In the final analysis in the West, a human being's right to life isn't something to be taken away by a howling mob of illiterates who get fired up because somebody offends their deity. There was a story just a week or two ago about some poor fellow in Pakistain who ran a school who was jailed for blasphemy because of something one of the teachers working for him did, seemingly by accident. Who the hell wants to live in that kind of world?



Yes, the two rights need not always be in a state of conflict.


Ahah. Coming around to my way of thinking, are you?


However,


if you can't say something nice about a person some juicy gossip will go well...


when a purported right has the potential of decimating the other more natural right, the right to life, there should be no question as to where our attention should be focused.


See? Wasn't that easy? Just a few words aren't reason to call out the howling mobs. Even pictures aren't.


And as we all know, the matter is not merely academic, as recent events in parts of the Middle East have demonstrated.
Damn right. Those suckers will spill into the streets at the drop of a hate. I mean hat.
There are, of course, those who claim that hate speech wouldn't have to lead to bloodshed. Well, this might be true if the rest of the world adopted the American value system and believed in the First Amendment as God-incarnate.


There! Wasn't that simple?


But to the chagrin of our American friends, the world is too diverse to adopt the American way and adhere to the American Constitution as the ultimate religion of mankind.


Yet somehow major and quite diverse powers, economic and otherwise, get by merely approximating the intent of individual freedom. When the inhabitants therein get slaughtered in the streets -- think Theo van Gogh -- it's often by Mohammedans taking umbrage at something or other.


This shouldn't mean though that the world is doomed to everlasting cultural confrontations. Conflicting cultural values need not evolve into wars of cultures or even worse, religious wars.


Last time the West was involved in a major religious war was three or four hundred years ago. In the Islamic world it was... ummm... a couple hours ago. At a stretch.


A certain compromise solution ought to be found whereby a delicate balance is struck between the world's various value systems, including the right to free speech versus the right not to be offended by hate speech.


Ahah. How about you quit spilling out of the mosques every Friday and murdering people. Then, after a bit, we'll go back to minding our manners when we talk about you. You won't get one without the other. And the more murderous and irrational you are as a culture, the more we'll despise you, as a culture, as nations, and as individuals.


In a nutshell, free speech, though not an absolute value in itself, is a positive value and ought to be protected and defended; but hate, malicious and vulgar speech is a negative value that ultimately leads to bloodshed and war.


In that case, clean out your damn mosques. We're tired of hearing your harping.
Posted by: Fred || 12/02/2012 00:00 || Comments || Link || E-Mail|| [615 views] Top|| File under:
Africa Horn
South Sudan to refine oil for domestic consumption
[The East African.Co.KE] As South Sudan continues negotiations with Sudan regarding the resumption of oil production and transit, the South Sudanese government says that it is developing its own industry and will start producing fuel for domestic consumption within the next eight months in order to avoid continued reliance on its neighbour.

South Sudan's Petroleum and Mining Minister Stephen Dhieu Dau said that as oil was due to start flowing again, one of the government's priorities was to establish the nation's infrastructure in order to process the commodity itself.

"Our aim is to ensure that some of the oil can be processed in the country to meet domestic needs and end the frequent shortages of diesel and petrol in our country," Mr Dau said.

South Sudan shut down production of oil in January after a dispute with neighbouring Sudan over oil transit fees.

Both countries agreed to resume oil production and trade on September 27 after former South African President Thabo Mbeki


...former president of South Africa, succeeding Nelson Mandela. He now pops up periodically as a mediator when something catches fire in Africa...


led the African Union


...a union consisting of 53 African states, most run by dictators of one flavor or another. The only all-African state not in the AU is Morocco. Established in 2002, the AU is the successor to the Organisation of African Unity (OAU), which was even less successful...


's mediation efforts in attempting to defuse a range of disagreements that almost led to full-blown war in April.

Oil sales contributed 98 per cent of South Sudan's revenue. But despite taking with it 75 per cent of Sudan's oil when it gained Independence from the rest of the country in 2011, South Sudan currently relies on Sudanese refineries and pipelines to process and transport its oil to the international market.

South Sudan's President Salva Kiir said last Monday at a meeting of state governors that oil production had not resumed this month as originally expected because of demands by Sudan that the country disarm the rebel Sudan People's Liberation Movement North.

Posted by: Fred || 12/02/2012 00:00 || Comments || Link || E-Mail|| [362 views] Top|| File under: Govt of Sudan
Africa Subsaharan
U.N. Denounces Torture in Ivory Coast
[An Nahar] The authorities in Ivory Coast have resorted to torture and arbitrary detentions in recent months following a wave of attacks against government targets, a senior U.N. official said here Saturday.

"It's beyond any doubt that there were cases of arbitrary detention, that there were cases of keeping people incommunicado, as well as some people were victims of torture," U.N. Assistant Secretary-General for Human Rights Ivan Simonovic told

news hound

s.

He was answering questions on a number of recent reports by rights groups alleging that the regime of President Alassane Ouattara


...the current president-for-life of Ivory Coast. He actually beat his predecessor in an election before having to eject him from the presidential palazzo....


had committed a raft of abuses this year.

A spate of deadly attacks blamed on forces loyal to Ouattara's predecessor, who lost an election in 2010 but only left power months later after a bloody conflict, was met with a ham-fisted security response by the government.

"I can't be sure about numbers, but we have proven cases of such violations of human rights
...which are usually entirely different from personal liberty...
," Simonovic said.

"I didn't read about torture only in the reports, I have met torture victims myself, so I can confirm that torture was taking place," he said. "It's important that this issue is adequately addressed."

The government initially denied any wrongdoing but on November 19 admitted there may have been "slip-ups".

In October, Amnesia Amnesty International said more than 200 people, including Gbagbo supporters, had been arbitrarily cooled for a few years
Drop the rosco, Muggsy, or you're one with the ages!
in Ivory Coast, and urged Ouattara to respect human rights.

Posted by: Fred || 12/02/2012 00:00 || Comments || Link || E-Mail|| [369 views] Top|| File under:
China-Japan-Koreas
Top 4 N.Korean Military Officials Fall Victim to Shakeup
North Korean Defense Minister Kim Jong-gak has been whacked sacked as part of a major shakeup at the top of the powerful North Korean military, officials here said Thursday.

"Kim Jong-un has been replacing key military officials based on their loyalty to him," a high-ranking Cheong Wa Dae official said. Kim Kyok-sik, who orchestrated the artillery shelling of Yeonpyeong Island in November of 2010, has now replaced Kim Jong-gak as chief of the Ministry of the People's Armed Force.

Kim Jong-gak had been defense minister for only seven months and was seen as a close confidant of the new leader. His ouster means that four high-ranking military officials who accompanied Kim Jong-un last December in escorting the hearse of his father Kim Jong-il have either been whacked sacked or relegated to minor posts.

Kim Jong-un is apparently engaged in a struggle to seize control of the military, which ballooned into a state within a state under his father's songun or military-first doctrine. Former Army chief Ri Yong-ho, the highest-ranking among the four, was stripped of all posts last July and is believed to be under house arrest in a remote region. Kim Yong-chun, the defense minister at the time of Kim senior's death, was replaced by Kim Jong-gak in April and demoted to a minor post within the Workers Party. Now Kim Jong-gak too is gone.

And U Dong-chuk, the first deputy director of the State Security Department, disappeared from public view after participating in centenary celebrations for nation founder Kim Il-sung on Feb. 16.

When Kim Jong-un was anointed as his father's successor in January 2009, the four officers were handpicked to groom the young leader. But all were close confidants of Kim Jong-il. One government official here said Kim junior is trying to "erase all traces of his father's rule" 11 months after stepping into power and "replacing top brass with officers who are loyal to him alone."

Kim Jong-gak had led day-to-day operations of the powerful National Defense Commission while its first vice chairman Cho Myong-rok was mortally ill in 2010 and rose even further in September that year. In February this year, just after Kim Jong-un was officially declared leader, Kim Jong-gak was promoted to vice marshal, and two months later to defense minister.

But he has not been seen in public since the opening of a soft-drink store in Pyongyang on Oct. 30. "Kim Jong-gak had been under a lot of criticism recently for being only intent on maintaining his position and failing to do his job properly," said one intelligence official here.

Kim Kyok-sik, the new defense minister, once the army chief, was demoted in February of 2009 to corps commander overseeing the Northern Limit Line, the de facto maritime border separating the two Koreas. Under his command, the North triggered a naval skirmish along the NLL in November 2009, sank the South Korean Navy corvette Cheonan in March 2010 and shelled Yeonpyeong Island in November that year.

Even so, Kim Kyok-sik was demoted to a three-star general for his apparent failure to deal effectively with Seoul's responses after the shelling of Yeonpyeong, but his recent appearance with four-star insignia raised speculation here that he has been promoted to a higher post.
Posted by: Steve White || 12/02/2012 00:00 || Comments || Link || E-Mail|| [552 views] Top|| File under:
Iraq
PM Warns of 'Ethnic Conflict' in Iraq
[An Nahar] Prime Minister
Nouri al-Maliki


... Prime Minister of Iraq and the secretary-general of the Islamic Dawa Party....


on Saturday warned of the danger of "ethnic conflict" in Iraq, after negotiations aimed at easing Arab-Kurd tensions in the country's north stalled this week.

"If conflict erupts, it would be unfortunate and painful, and it will be an ethnic conflict" that is "not in the interest of Kurds nor Arabs nor Turkmen," Maliki told a news conference in Storied Baghdad


...located along the Tigris River, founded in the 8th century, home of the Abbasid Caliphate...



Talks between federal and Kurdish security officials aimed at easing high tensions between the two sides in northern Iraq broke down over Storied Baghdad's refusal to scrap the Tigris Operations Command, the autonomous Kurdistan region's government said in a statement on Friday.

The establishment of the federal Tigris Operations Command, which covers disputed territory in northern Iraq, has drawn an angry response from Kurdish leaders who want to incorporate much of the area into their region.

Maliki also defended federal troop movements in the north, saying it is the army's right "to be in any part of Iraq."

And he ruled out the redeployment of U.S. forces to help ease the tensions, saying it is "the responsibility of the Iraqi government and the (Kurdistan) region to work to end their problems without the assistance of a third party."
Posted by: Fred || 12/02/2012 00:00 || Comments || Link || E-Mail|| [579 views] Top|| File under: Govt of Iraq
India-Pakistan
Mullah Nazir orders out Mehsud Taliban fighters
[Dawn] Mullah Nazir, the main pro-government

Taliban capo

in South
Wazoo, has ordered the Mehsud

rustics

and Mehsud Taliban fighters to evacuate the Ahmedzai Wazir area of the tribal agency, two days after a failed

suicide kaboom

targeting the powerful

cut-thoat

warlord.

The announcement was made following a grand jirga of the Mullah Nazir group, a 120-member 2007 peace committee of the Ahmedzai Wazir clan, the elders of all nine Ahmedzai tribes and their sub-tribes at main Rustam Bazaar market of Wana, the capital of South Waziristan.

Nazir was

maimed

Thursday when a

jacket wallah

went kaboom! near his car at Rustam Bazaar, killing at least eight and injuring 17 others.

It was unclear who was behind the attempt on the

cut-thoat

commander's life, but Nazir has a long list of enemies.

Announcements were made Saturday on loudspeakers in Azam Warsak, Karikort, Wana and Toikhula bazaar by Nazir loyalists, warning Mehsud Taliban fighters to leave their area by Dec 5 or face action. The group also asked all Mehsud

rustics

, who had taken refuge in the area being displaced as a result of an earlier Pakistain Army operation to cleanse the area of anti-government

cut-thoat

s.

Nazir, an elder in the Wazir tribe, opposes Uzbek fighters and has had awkward relations with the umbrella Tehrik-e-Taliban Pakistain (TTP) faction, which is dominated by members of the rival Mehsud tribe and lead by Hakeemullah Mehsud.

Tribal affairs and militancy expert Rahimullah Yousufzai warned earlier that Thursday's suicide attack could spark a new wave of bloodshed in the restive tribal belt.

"It is difficult to say who could be behind the latest attack because Mullah Nazir has problems with Uzbeks, IMU and the TTP," Yousufzai told news agency AFP. "The enmity with the TTP will rise further if Nazir's group finds TTP's involvement in the attack."

Saturday's announcements issued on mosque loudspeakers also warned local Ahmedzai Wazir

rustics

of dire consequences if they dared to provide shelter to Mehsuds -- either fighters or the IDPs. Any local found guilty of giving shelter to Mehsuds would be fined about Rs 1 to Rs 1.5 million and their houses will also be demolished, said the warning.

Mullah Nazir also heads the 120-member 2007 peace committee of Ahmedzai Wazir tribes, which was assigned the task to evict Uzbek, Tajiks and other

imported muscle

including the Islamic Movement of Uzbekistan (IMU)

faceless myrmidons

from the area.

He had carried out an armed campaign against Uzbek and other

cut-thoat

groups in collaboration with the security forces in 2007 to expel anti-government elements from South Waziristan areas dominated by the Ahmadzai Wazir tribe.

Since then the Ahmedzai Wazir area, apparently under the peace committee headed by Nazir, is said to have remained peaceful until Thursday's suicide attack in Wana.

Mehsud Taliban fighters hailing from the outlawed TTP have also previously been warned by the Mulllah Nazir group not to use their soil for attacks, with tensions mounting over time between the two rival groups.

Although no one has

grabbed credit

for the attack on Nazir so far, many believe the TTP might be behind it.

A senior government official on condition of anonymity told Dawn.Com that Mullah Nazir is important for the peace in the Ahmedzai area, otherwise, the security situation would deteriorate.

Nazir and North Waziristan commander Hafiz Gul Bahadur, since the 2007 peace pact with Islamabad, are said to confine their

cut-thoat

activities to Afghanistan where they oppose the presence of US and NATO


...the North Atlantic Treaty Organization. A collection of multinational and multilingual and multicultural armed forces, all of differing capabilities, working toward a common goal by pulling in different directions...


troops.

Saifullah Mahsud, executive director of the Fata Research Centre, a think-tank focused on the tribal belt, said Mullah Nazir and Gul Bahadur are very close to the Haqqani

cut-thoat

network of Afghanistan.

Posted by: Fred || 12/02/2012 00:00 || Comments || Link || E-Mail|| [2035 views] Top|| File under: al-Qaeda in Pakistan
China-Japan-Koreas
Jianguo's Visit to N.Korea Fuels Speculation
North Korea watchers were reduced to feverish speculation as the customary news blackout blanketed a visit from a high-ranking Chinese apparatchik to Pyongyang. Li Jianguo, a vice chairman of National People's Congress of China, arrived in the North on Thursday.

In an attempt to gauge how close the two allies really are, South Korean officials focused on whether young North Korean leader Kim Jong-un will be invited to China.

One official here said there is "a chance" that Li will invite Kim to China on behalf of new Chinese leader Xi Jinping. It is not known whether Li will meet Kim, but if he does he will be the first senior Chinese official to do so since Xi took helm.

The visit comes amid signs that North Korea is preparing to launch a space rocket, which is widely seen as a cover for testing long-range missile technology.

Originally China said it was sending Liu Qibao, the head of the Publicity Department of the Chinese Communist Party, but it instead dispatched Li, a higher-level official.
Posted by: Steve White || 12/02/2012 00:00 || Comments || Link || E-Mail|| [1379 views] Top|| File under:
Africa Horn
Somali pirates free S. Korea sailors 'for ransom'
[Daily Nation (Kenya)] Four South Korean sailors held hostage by
Somali pirates for nearly 19 months were freed Saturday, Seoul's foreign ministry said after a ransom was reportedly paid for their release.

"The four Korean crew members of the MT Gemini have been released," the ministry said in a statement, adding the sailors were being taken to safety aboard a South Korean navy ship.

The release followed an agreement between Singapore firm Glory Ship Management which owns the MT Gemini and the pirates, it said without elaboration.

But Yonhap quoted an unidentified foreign ministry official as saying that the ministry had assisted in ransom talks between the boat's owner and the pirates, but declined to say how much had been paid for their release.

The tanker was carrying 28,000 tonnes of crude palm oil from Indonesia to Kenya when it was hijacked on April 30 last year.

Seven months later, the pirates freed the vessel and released all 21 non-Korean crew members while keeping the four Koreans captive.

In return for their release, they had called for the release of five other Somali pirates who were captured in a South Korean naval operation earlier last year and sentenced to long prison terms.

Posted by: Fred || 12/02/2012 00:00 || Comments || Link || E-Mail|| [548 views] Top|| File under: Pirates
Africa North
Bakkar and Salafists skip Egypt national anthem before Morsi speech
[Al Ahram] A number os Salafist members of the Constituent Assembly, led by former MP Nadder Bakkar, the spokesperson of Nour Party, skipped the opening of the playing of the national anthem at the start of president Morsi's meeting with assembly members at the Conference Call on Saturday night, reported Ahram Online Arabic news website.

A number of Salafist members of the dissolved People's Assembly have refused to stand to the anthem on a number of occasions in assembly sessions before its dissolution in June 2012 citing their rejection to abide by anything except religious edicts.

The president called in his meeting with the Islamist-led assembly for a referendum on a draft constitution which is rejected by non-Islamist forces.

Posted by: Fred || 12/02/2012 00:00 || Comments || Link || E-Mail|| [464 views] Top|| File under: Arab Spring
Syria-Lebanon-Iran
Asir to Hold Rally on Sunday as Charbel Warns against Appearance of Any Gunmen in Sidon
[An Nahar] Salafist

holy man

Sheikh Ahmed al-Asir is scheduled to stage a rally in the southern city of Sidon on Sunday, reported Ad Diyar newspaper on Saturday.

It said that the protest will be held to commemorate those killed during the recent unrest in the city.

Interior Minister Marwan Charbel warned to Ad Diyar the demonstrators against blocking the highway leading to southern

Leb

.

He also warned against the appearance of

gunnies

on the streets of the city.

"A peaceful demonstration does not lead to any blocking of roads or the deployment of

gunnies

," he explained.

The army and security forces will deploy heavily in the city to prevent any unrest, he stressed.

"Anyone brandishing arms will be placed in long-term storage
Youse'll never take me alive coppers!... [BANG!]... Ow!... I quit!
and we will not allow anyone to tamper with civil peace," declared Charbel.

A clash broke out on Sunday between Asir and Hizbullah supporters in November.

Two of Asir's companions and an Egyptian national died in the unrest that was a product of sectarian tensions in Sidon.

The Army Command had previously warned that its troops will deal "firmly and forcefully with any

gunnies

who appear on the streets regardless of their affiliation."

Posted by: Fred || 12/02/2012 00:00 || Comments || Link || E-Mail|| [360 views] Top|| File under: Salafists
Home Front: WoT
US official signals end to war against al Qaeda
[Dawn] The United States must prepare for a time when it no longer is at war with al Qaeda and when sweeping legal powers ushered in after the September 11, 2001 attacks come to an end, the Pentagon's top lawyer said.

The address by Pentagon general counsel Jeh Johnson marked the first time a senior US official publicly raised the possibility of an end to the so-called "war on terror," launched by former president George W. Bush in the aftermath of the 9/11 attacks on New York and Washington.

With the US military campaign against al Qaeda now entering its 12th year, "we must also ask ourselves: how will this conflict end?" Johnson said Thursday in remarks delivered at the Oxford Union in

Britannia

.

The terror network, which is under steady pressure, eventually will become so weak that it would no longer will make sense to maintain a legal framework for all-out war, Johnson said, according to a text released by the Pentagon.

"I do believe that on the present course, there will come a tipping point -- a tipping point at which so many of the leaders and operatives of al Qaeda and its affiliates have been killed or captured, and the group is no longer able to attempt or launch a strategic attack against the United States, such that al Qaeda as we know it, the organization that our Congress authorized the military to pursue in 2001, has been effectively destroyed," he said.

It would then fall to law enforcement and intelligence agencies to go after al Qaeda's remnants, said Johnson, a long-time political ally of President Barack Obama
They get bitter, they cling to guns or religion or antipathy to people who aren't like them...
"At that point, we must be able to say to ourselves that our efforts should no longer be considered an 'armed conflict' against al Qaeda and its associated forces," he said.

Instead, the government would pursue "a counterterrorism effort against individuals who are the scattered remnants of al Qaeda, or are parts of groups unaffiliated with al Qaeda, for which the law enforcement and intelligence resources of our government are principally responsible, in cooperation with the international community -- with our military assets available in reserve to address continuing and imminent terrorist threats."

Posted by: Fred || 12/02/2012 00:00 || Comments || Link || E-Mail|| [1324 views] Top|| File under: al-Qaeda
Africa Horn
Bombing in Kismayo, former Somali Shebab bastion kills one
[Shabelle] Witnesses and a local residents say at least one person was killed and several others injured in Somalia's Kismayo city after a

kaboom

.

Reports indicated that One civilian person was killed in a hand grenade

kaboom

detonated overnight at an army base next to an administrative building in the heart of Kismayo and at least five have been hurt and rushed to a hospital for treatment.

Following the attack, Forces loyal to the pro-government Ras Kamboni militia sealed off around the bomb site and conducted operations o Saturday morning, according to the sources. No group has still

grabbed credit

for the attack.

Kismayo, former Somali Shebab bastion, 500 Km south of Mogadishu has witnessed a string of deadly attacks, mostly coordinated

kaboom

s against the allied forces in the city since last month.
Posted by: Fred || 12/02/2012 00:00 || Comments || Link || E-Mail|| [576 views] Top|| File under: al-Shabaab
Caucasus/Russia/Central Asia
Two terrorists killed in Dagestan shootout
Two gunmen died on Saturday in Dagestan following a shootout with special forces soldiers. The two blockaded themselves in a house in the village of Semender Kirovsky, and then tried to escape through the heating system, but were later killed in an exchange of fire.

The two men, identified as Omargaji Ibragimov and Kuldu Kulduyev, were wanted on a number of charges including money-laundering.

"They were involved in extorting large sums of money from businessmen and kidnapping, as well as attacks on law enforcement and special services personnel," the National Anti-terror Committee said.
Posted by: ryuge || 12/02/2012 00:00 || Comments || Link || E-Mail|| [558 views] Top|| File under:
Arabia
Explosion Rocks Yemen Capital
[Yemen Post] A huge

kaboom

was heard on Algeria Street in downtown Yemen's capital Sanaa Friday night.

The

kaboom

occurred at the house of a Yemeni businessman, which is located near the Exceed Languages Center. Fire flames were seen inside the house after the

kaboom

that destroyed parts of the house and other houses in the area.

The police rushed to the area but there have been no reports of casualties.

Sources at the

kaboom

site said the businessman is believed to be an arms dealer, but the authorities are yet to confirm that.


Now that the evidence is destroyed, confirmation is even less likely, of course.
Posted by: Fred || 12/02/2012 00:00 || Comments || Link || E-Mail|| [617 views] Top|| File under: al-Qaeda in Arabia
Yemen Arrests One of Most Dangerous Leader of AQAP, Ministry
[Yemen Post] The Yemeni authorities locked away
Book 'im, Mahmoud!
on Thursday Suleiman Hassan Muhammad Morshid Awadh, known as Abu Osama Al-Abi, the leader in the Al-Qaeda in the Arabian Peninsula, the Yemeni interior ministry reported.

The arrest took place in the University block in Zinjibar, the capital of the southern Abyan
...a governorate of Yemen. The region was a base to the Aden-Abyan Islamic Army terrorist group until it dropped the name and joined al-Qaeda. Its capital is Zinjibar. In March 2011, al-Qaeda in the Arabian Peninsula declared the governate an Islamic Emirate after seizing control of the region. The New York Times fastidiously reported that those in control, while Islamic hard boyz, are not in fact al-Qaeda, but something else that looks, tastes, smells, and acts the same. Yemeni government forces launched an effort to re-establish control of the region when President-for-Life Saleh was tossed and the carnage continues...
province where the Yemeni army launched a US-backed offensive and drove the

snuffies

of Al-Qaeda and its offshoot, the Ansar Al-Sharia, out of their strongholds, the ministry said.

Abu Osama was one of the most dangerous and most wanted

beturbanned goons

and has been involved in many terrorist operations in the country, according to the ministry.

He has been turned over to

Sherlocks

, it said.

The Yemeni authorities are continuing a massive hunt for the remaining

snuffies

of Al-Qaeda with direct support from the US whose drones have recently targeted many Al-Qaeda operatives mainly in southern and southeastern regions.

Posted by: Fred || 12/02/2012 00:00 || Comments || Link || E-Mail|| [549 views] Top|| File under: al-Qaeda in Arabia
Africa Horn
Kenyan police arrest Somali nationals near Garissa town
[Shabelle] Kenya Police on Saturday have tossed in the calaboose
Book 'im, Mahmoud!
more than 30 people in an area near Garissa town in connection with the recent killing of three Kenya Defence Forces, the latest in series of raids against Somali ethnic society in northeast Kenya.

Witnesses said the suspects were caught apprehended last night after police grabbed from their car that has been traveling to Dadaab, world's larders refugee complex in northeast Kenya.

Kenyan

coppers

have not yet released further details on the mass arrest against those people alleged insecurity.

MPs from the region including Farah Maalim (Lagdera) and Aden Duale (Dujis) accused the military of participating in human rights


When they're defined by the state or an NGO they don't mean much...


violations and causing damage to commercial property in the town.
Posted by: Fred || 12/02/2012 00:00 || Comments || Link || E-Mail|| [549 views] Top|| File under: al-Shabaab
-Signs, Portents, and the Weather-
Former rector of nation's largest Episcopal church becomes a Catholic
[Washington Post] The former rector of the nation's largest Episcopal church has become a Roman Catholic.

The Rev. Larry Gipson was dean of the Cathedral Church of the Advent in Birmingham from 1982-94 and rector at St. Martin's Episcopal Church in Houston, where his parishioners included former President George H.W. Bush and his wife, Barbara, from 1994-2008.

Last month, Gipson was accepted as a Catholic into the Personal Ordinariate of the Chair of St. Peter, a structure set up by Pope Benedict XVI to accept former Anglicans into the Catholic Church.

"The nature of authority in the Catholic Church is what attracted me to it," Gipson said. "After I retired, I was concerned and had been for many years about the Episcopal Church's authority structure."

Gipson will be among 69 candidates for Catholic priesthood attending a formation retreat this weekend in Houston at the ordinariate's headquarters.

Among those leading seminars at the Formation Retreat in Houston will be the Rev. Jon Chalmers, who was ordained a Catholic priest in June, the second former Episcopal

holy man

to be accepted as a priest under the ordinariate.

His wife, Margaret Chalmers, former canon lawyer for the Catholic Diocese of Birmingham and now chancellor of the ordinariate, will also be a presenter at the weekend retreat that runs Friday night through Sunday, Dec. 2.

"It's a really big deal," she said. "Larry Gipson, who was the priest of the largest Episcopal church in America, is now a Catholic."

Although married Episcopal priests have been accepted as Catholic priests since 1983 under Pope John Paul II, only just over 100 came in during that process, Margaret Chalmers said.

This year, the ordinariate has already ordained 24 priests, with 69 in preparation. Her husband was accepted as a Catholic in January and ordained as a Catholic priest in June.
Posted by: Fred || 12/02/2012 00:00 || Comments || Link || E-Mail|| [480 views] Top|| File under:
China-Japan-Koreas
US calls North Korea plans for new long-range rocket launch 'highly provocative'
[FOXNEWS]
North Korea announced Saturday that it would attempt to launch a long-range rocket in mid-December, a defiant move just eight months after a failed April bid was widely condemned as a violation of a United Nations


...When talk is your weapon it's hard to make yourself heard over the artillery...


ban against developing its nuclear and missile programs.

Following North Korea's announcement, the U.S. State Department echoed a similar statement it made in April calling the attempt "highly provocative."


"We're so ex-SIGH-ted!"


"A North Korean 'satellite' launch would be a highly provocative act that threatens peace and security in the region," Victoria Nuland, a State Department

front man

said in a statement.

"Any North Korean launch using ballistic missile technology is in direct violation of U.N. Security Council Resolutions (UNSCRs) 1718 and 1874."

"The UN Security Council Presidential Statement adopted unanimously on April 16, 2012 strongly condemned North Korea's April 13 launch and expressed its determination to take action accordingly in the event of a further launch. We call on North Korea to comply fully with its obligations under all relevant UNSCRs," the statement said.

The launch, set for Dec. 10 to 22, is likely to heighten already strained tensions with Washington and Seoul as the United States prepares for Barack Obama
My friends, we live in the greatest nation in the history of the world. I hope you'll join with me as we try to change it...
's second term as U.S. president and South Korea holds its own presidential election on Dec. 19.

"Devoting scarce resources to the development of nuclear weapons and long-range missiles will only further isolate and impoverish North Korea. The path to security for North Korea lies in investing in its people and abiding by its commitments and international obligations," the State Department statement read.
Posted by: Fred || 12/02/2012 00:00 || Comments || Link || E-Mail|| [1246 views] Top|| File under: Commies
Europe
Italy court sentences eight Somali pirates:report
[Shabelle] An Italian court on Friday sentenced eight
Somali pirates to between 16 and 19 years in prison for attempting to hijack an Italian-flagged

fat merchantman

in 2011 after one of Europe's biggest piracy trials.

The crew of the Montecristo locked themselves in the engine room after their ship was boarded by gun-toting pirates off the coast of Somalia.

They held out for 24 hours before being rescued by British, Italian and US warships.

The eight were found guilty of attempted kidnapping for extortion and illegal possession of firearms, Italian news agency ANSA reported.

The court threw out the charge of "acting for terrorist ends" linked to the use by the pirates of the ransom money they received, the report said.

Several countries including

La Belle France

, Kenya, South Korea and the United States have tried pirates, but the case in

Italia

was among the biggest of its kind.
Posted by: Fred || 12/02/2012 00:00 || Comments || Link || E-Mail|| [559 views] Top|| File under: Pirates
Caucasus/Russia/Central Asia
Russian investigators say 'coup plotters' trained abroad
[Al Ahram] Russian

Sherlocks

said they had conclusive proof that the opposition wanted to organise unrest in the country and even underwent training abroad to learn how to stage a coup.

In an unusual television special broadcast Friday evening, the

front man

of the powerful Investigative Committee said that leftist activists currently tossed in the calaboose
Maw! They're comin' to get me, Maw!
in Moscow "prepared very carefully for the mass riots."

"This preparation was happening outside of Russia,"

front man

Vladimir Markin told the Rossiya channel. "They were trained abroad in methods of mass unrest to be used with the goal of regime change, using the example of 'orange revolutions'."

Russia charged three people last month with preparing for mass riots in Russia, including 39-year-old Leonid Razvozzhayev, who told rights activists that he was forced to pen a confession after being kidnapped from Ukraine and terrorised for several days.

Despite Razvozzhayev's retraction of the confession, Russia has "irrefutable evidence" of his and two other activists' involvement in plotting unrest, the Investigative Committee said in a statement.

The television programme that ran Markin's interview also showed a young woman who claimed she was Razvozzhayev's lover and knew that he and other accused activists -- Left Front movement leader Sergei Udaltsov and Udaltsov's assistant Konstantin Lebedev -- met Georgian MP Givi Targamadze, as the investigation claims.

"The money started appearing in spring and the beginning of summer," the woman, Samira Bader, said on the programme, which alleged that Razvozzhayev suddenly became rich with his foreign sponsor's cash.

The high-profile investigation was launched after a pro-Kremlin channel aired a film alleging the accused trio plotted a violent coup together with Targamadze's money and expertise in Georgia's pro-western Rose Revolution of 2003.

Targamadze and Udaltsov, who has not yet been arrested, have vehemently denied the film's claims.


Posted by: Fred || 12/02/2012 00:00 || Comments || Link || E-Mail|| [395 views] Top|| File under:
India-Pakistan
Two brothers die in Safi roadside blast
[Dawn] Two brothers were killed in a roadside

kaboom

in Safi tehsil of
Mohmand Agency


... Named for the Mohmand clan of the Sarban Pahstuns, a truculent, quarrelsome lot. In Pakistain, the Mohmands infest their eponymous Agency, metastasizing as far as the plains of Peshawar, Charsadda, and Mardan. Mohmands are also scattered throughout Pakistan in urban areas including Karachi, Lahore, and Quetta. In Afghanistan they are mainly found in Nangarhar and Kunar...


on Friday.

Assistant Political Agent of Ghalanai Jamshed Khan told

news hound

s that

myrmidon

s had planted an improvised

bomb

on Mamad Gat Road in Kuz Chamarkand area and that went off when a double-cabin vehicle hit it.

He said Rehmat Khan and Rahimdad Khan, real brothers from Kuz Chamarkand area, were killed and Mohmand Rifles soldier Taj Hussain and child Mujahid injured in the blast.

The APA said the injured had been shifted to a Beautiful Downtown Peshawar


...capital of Khyber Pakhtunkhwa (formerly known as the North-West Frontier Province), administrative and economic hub for the Federally Administered Tribal Areas of Pakistan. Peshawar is situated near the eastern end of the Khyber Pass, convenient to the Pak-Afghan border. Peshawar has evolved into one of Pakistan's most ethnically and linguistically diverse cities, which means lots of gunfire.


hospital due to critical condition. He said the blast was so powerful that it completely destroyed the vehicle.

Mr Jamshed said sniffer dogs were called in to search for

myrmidon

s. He said no group had yet

grabbed credit

for the blast.

In Landi Kotal tehsil of Khyber Agency
, too, five levies personnel

were maimed

in a roadside blast in the day.

An official of the local administration said

myrmidon

s had planted two

bomb

s on the main Peshawar-Torkham Highway in Zakhakhel area.

"One device went kaboom! when a vehicle carrying khasadar


...a rural policeman in Pakistain or India...


official Abbas Ali and his subordinates passed by. They all escaped unhurt but their vehicle suffered damage," he said.

The official said the second blast occurred at the same place minutes later when levies personnel were busy removing the damaged vehicle.

He said the second

kaboom

was of mild intensity but caused minor injuries to five levies personnel, who were immediately shifted to a local hospital for treatment.

Posted by: Fred || 12/02/2012 00:00 || Comments || Link || E-Mail|| [910 views] Top|| File under: TTP
-Short Attention Span Theater-
Pageant Picks Brazil's Most Shapely Female Pooper
[An Nahar] Carine Felizardo, a curvy model from the northern state of Para was late Friday crowned Miss Bumbum, a title rewarding Brazil's sexiest female derriere. A jury of six women and five men picked the 25-year-old Felizardo among 15 finalists in the second annual edition of the contest, held in a Sao Paulo hotel.

Andressa Urach, another 25-year-old model from the southern state of Santa Catarina finished second while 21-year-old Camila Vernaglia from Sao Paulo state was third. Felizardo collected a 5,000-reais ($2,500) check, while Urach received 3,000 reais and Vernaglia 2,000 reais.

"I am overwhelmed, very, very happy," the winner said, choking back tears. "I would like to thank those who voted for me, those who believed in me, my family, my friends."

Felizardo, who is single, said she was honored to receive the unusual title.

"I am very proud of my bumbum (as Brazilians call the backside), proud to represent the Brazilian woman," she added, stressing that she owed her victory to years of hard gym training.

The 15 finalists competed in Friday's grand finale before a predominantly male crowd of journalists from around the world after surviving an online eliminatory round that drew representatives of the country's 26 states and the federal district Brasilia. The jury, which included Rosana Ferreira -- last year's Miss Bumbum --, delivered its verdict after the contestants sashayed down the catwalk first in evening dresses and later in string bikinis that revealed the best part of their anatomy.

"This is ridiculous," Leila Chequi, a Brazilian female

news hound

working for the Japanese television network Fuji, told Agence

La Belle France

Presse.

"I am here just for work. But if they (the contestants) don't mind showing their bums to the whole world, why not?" she added.

The popular contest is however lifting spirits in this huge metropolis wracked by a murder spree that has claimed more than 300 lives in the past month.

The young ladies worked hard to prepare for the final, including taking surfing and jungle training courses to tighten their buns.

Inevitably, the pageant sparked some jealous online comments. Said Juliana Danyelle Stuart: "They are cute, but I think that I have a better booty than some of the contestants. Next year I will take part."

The symbolic significance of the bumbum in Brazilian culture cannot be underestimated, as shown by the wild popularity of bum dancing among the young.

"I think that the tropical climate, the carnival and all this racial mixing gives the Brazilian woman a unique biotype on the planet," pageant organizer Cacau Oliver, a well-known female beauty spotter, told AFP in October.

"The Brazilian woman's derriere is a part of the body that the whole world admires and the contest just reaffirms this," he added.
Posted by: Fred || 12/02/2012 00:00 || Comments || Link || E-Mail|| [470 views] Top|| File under:
Who's in the News
26
[untagged]
4
al-Qaeda in Arabia
3
Arab Spring
3
al-Shabaab
2
Govt of Syria
2
al-Qaeda in Pakistan
2
Pirates
2
al-Qaeda
1
Govt of Pakistan
1
TTP
1
Palestinian Authority
1
TNSM
1
Govt of Iraq
1
Commies
1
Jamaat-e-Islami
1
Salafists
1
Govt of Sudan
Bookmark
E-Mail Me
The Classics
The O Club
Rantburg Store
Comments Spam
The Bloids
The Never-ending Story
Thugburg
RSS Links
Gulf War I
The Way We Were
Bio
Sink Trap
Alzheimer's Association
Day by Day
Counterterrorism
Hair Through the Ages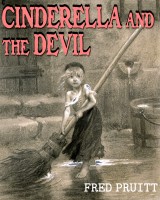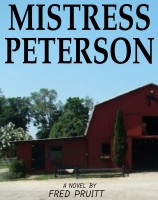 On Sale now!


A multi-volume chronology and reference guide set detailing three years of the Mexican Drug War between 2010 and 2012.

Rantburg.com and borderlandbeat.com correspondent and author Chris Covert presents his first non-fiction work detailing the drug and gang related violence in Mexico.

Chris gives us Mexican press dispatches of drug and gang war violence over three years, presented in a multi volume set intended to chronicle the death, violence and mayhem which has dominated Mexico for six years.
Click here for more information


Meet the Mods
In no particular order...


Steve White
Seafarious
Pappy
lotp
Scooter McGruder
john frum
tu3031
badanov
sherry
ryuge
GolfBravoUSMC
Bright Pebbles
trailing wife
Gloria
Fred
Besoeker
Glenmore
Frank G
3dc
Skidmark
Alaska Paul



Better than the average link...



Rantburg was assembled from recycled algorithms in the United States of America. No trees were destroyed in the production of this weblog. We did hurt some, though. Sorry.
34.204.191.31