Home Front: Politix
Bangor anchor team tender resignation on-air
Its good to see there are some people with ethics. Which is why I am posting it. Perhaps Fox will pick them up....


BANGOR, Maine -- Citing a longstanding battle with upper management over journalistic practices at their Bangor TV stations, news co-anchors Cindy Michaels and Tony Consiglio announced their resignations at the end of Tuesday's 6 p.m. newscast.

Michaels and Consiglio, who have a combined 12½ years' service at WVII (Channel 7) and sister station WFVX (Channel 22), shocked staff members and viewers with their joint resignations Tuesday evening.

"I just wanted to know that I was doing the best job I could and was being honest and ethical as a journalist, and I thought there were times when I wasn't able to do that," said Consiglio, a northeastern Connecticut native who broke in with WVII as a sports reporter in April 2006.

"No, that was unfortunate, but not unexpected," said Mike Palmer, WVII/WFVX vice president and general manager. "We'll hire experienced people to fill these positions sooner rather than later."


I hear Katie Couric is available. She's perky and about as left as you can get. Perhaps team her up with Dan Rather.


Neither reporter had told anyone of their decisions before Tuesday's newscast.


Suprise!


Both Michaels, 46, and Consiglio, 28, said frustration over the way they were allowed or told to do their jobs -- something that has been steadily mounting for the last four years -- became too much for them.

"There was a constant disrespecting and belittling of staff and we both felt there was a lack of knowledge from ownership and upper management in running a newsroom to the extent that I was not allowed to structure and direct them professionally," Michaels explained. "I couldn't do everything I wanted to as a news director. There was a regular undoing of decisions."

While choosing not to respond to individual complaints or charges, Palmer did take issue with the former anchors' characterization of management's role.

"Upper management is not involved in the daily production of the news. Period," said Palmer, who had just finished posting online job opening ads in his office at 10 p.m. Tuesday. "We've made great changes over the last few months and are not slowing down."

Michaels said there were numerous things that contributed to their decisions.

"It's a culmination of ongoing occurrences that took place the last several years and basically involved upper management practices that we both strongly disagreed with," she explained. "It's a little complicated, but we were expected to do somewhat unbalanced news, politically, in general."

Neither Michaels nor Consiglio would say what specific political leaning they were expected to adopt.


Anyone care to guess?


Consiglio, who also was executive producer, said the balanced journalistic approach they use for all their stories was sometimes frowned upon.

Both reporters said they do not have anything lined up in terms of jobs in the media.


Who is John Galt?


"Broadcasting is a love for both of us," said Michaels. "We definitely will miss not being able to come into folks' living rooms and I hope there's no hard feelings from the community for this decision we've made, but we felt we had to do it."

"The promise we're making to everyone is this locomotive is not stopping," he (Palmer) said.


Even as it goes over the cliff at full steam.


He said the stations' ownership already has seen its proactive approach pay off.

"We've invested in the community and the community has rewarded us financially in the form of advertising revenue," he said.


In other words we tell them what they want to hear and...
Posted by: CrazyFool || 11/21/2012 20:15 || Comments || Link || E-Mail|| [418 views] Top|| File under:
Israel-Palestine-Jordan
Hamas political leader Khaled Meshaal: Israel has failed(Video)
Hamas political leader Khaled Meshaal has held a defiant news conference in Cairo after a ceasefire was agreed with Israel to end a week of violence in which nearly 160 people have died.

He said that the Israelis had "achieved a great deal" in terms of damage in Gaza, but that they had failed in their objective to destroy "the underlying structure of the resistance".

Posted by: tipper || 11/21/2012 16:51 || Comments || Link || E-Mail|| [2147 views] Top|| File under:
Hudna to Take Effect in 10 Minutes
Israel and Hamas agreed on Wednesday to a ceasefire brokered by Egypt on the eighth day of intensive Israeli fire on the Gaza Strip and militant rocket attacks out of the enclave, Israeli, Palestinian and Egyptian sources said.

First word of the truce came from a Palestinian official who has knowledge of the negotiations in Cairo, where U.S. Secretary of State Hillary Clinton was also pursuing peace efforts.

Asked whether a ceasefire deal had been reached, an Egyptian official in Cairo said: "Yes, and Egypt will announce it."


Posted by: Glenmore || 11/21/2012 12:50 || Comments || Link || E-Mail|| [2106 views] Top|| File under:
Afghanistan
Suicide Bombers Strike in Kabul
Two Taliban suicide bombers struck near a U.S. base in Kabul early Wednesday, killing two Afghan guards in the heart of a neighborhood filled with foreign forces and embassies. The attack came despite increased security ahead of a Muslim holy day that last year saw one the capital's deadliest attacks.


The bombers apparently meant to target the American base but were spotted by security guards as they approached on foot. The guards fired on the assailants, killing them, but not before one of the vests exploded, said Gen. Mohammad Daoud Amin, the deputy provincial police chief.


Two Afghan security guards were killed and five civilians were wounded in the morning explosion, he said.

Posted by: Glenmore || 11/21/2012 10:22 || Comments || Link || E-Mail|| [621 views] Top|| File under:
Israel-Palestine-Jordan
'Bomb blast' on bus in Tel Aviv
There has been an explosion on a bus in Israel's commercial capital Tel Aviv, police say, amid continuing exchanges between Israel and militants in Gaza.

There are at least 10 injuries in what police called a "terrorist attack".

The incident comes as Israel continued its strikes on Gaza, including a key compound of the Hamas government, and militants fired more rockets at Israel.

Israeli Prime Minister Benjamin Netanyahu's spokesman Ofir Gendelman said on his Twitter account that the explosion was caused by a bomb and that it was "terrorist attack".

Emergency services say five of the wounded in the bus explosion are in a serious or moderate condition.

An Israeli who witnessed the explosion told Army Radio the bus was "completely charred".

Other witnesses were reported seeing a man leaving a bomb on the bus and then running off.
Posted by: tipper || 11/21/2012 06:01 || Comments || Link || E-Mail|| [1160 views] Top|| File under:
India-Pakistan
Mumbai attack gunman Qasab executed
Mohammad Ajmal Amir Qasab, the sole surviving gunman from the 2008 Mumbai attacks, has been hanged.


But Omar Saeed Sheikh is still alive.


The Pakistani national's plea for mercy to Indian President Pranab Mukherjee was rejected earlier this month.

He was executed in prison in Pune early on Wednesday, the Home Ministry said.

The 60-hour siege of Mumbai began on 26 November 2008. Attacks on the railway station, luxury hotels and a Jewish cultural centre claimed 166 lives. Nine gunmen were also killed.

Qasab and an accomplice carried out the assault on the main railway station, killing 52 people. He was convicted of murder and other crimes in May 2010. The Supreme Court upheld his death sentence in August.
Posted by: tipper || 11/21/2012 04:22 || Comments || Link || E-Mail|| [2085 views] Top|| File under:
Israel-Palestine-Jordan
Four More Top Terrorists Eliminated
IDF planes on Monday targeted and eliminated another four senior Hamas and Islamic Jihad terrorists. The four were eliminated as part of the IDF's efforts to dismantle the Hamas terror infrastructure in Gaza, and to restore calm and quiet to southern Israel, the army said in a statement.

The four were eliminated in a joint operation of the IDF and the Shabak, the General Security Service, the report said.

They were in a multi-storied apartment building, but were killed in a pinpointed "surgical" attack that did not hit any of the international media representatives whose offices are in the builidng.

That the loss of the four was significant to Gaza Arab terrorists was evident from the fact that Hamas denied that the IDF had eliminated the four. In a statement, Hamas said that it could not confirm that the four had been killed by the IDF, and said that they were "out of communication range."


"out of communication range."




Beautiful euphemism, who said Hamas can't be creative with the language?
Posted by: tipper || 11/21/2012 01:38 || Comments || Link || E-Mail|| [695 views] Top|| File under:
The Karachi cauldron
[Dawn] KARACHI may have witnessed worse spates of violence in the past, but the present crumbling of state authority is unprecedented. The mayhem in the country's financial capital and economic jugular in many respects has come to resemble the lawlessness of the tribal areas.

Armed gangs reign with impunity, holding hostage the city of 18 million people. More than 7,000 people are estimated to have been killed in violence since 2008 as political parties, sectarian outfits and crime mafias battle for domination.

But even this high casualty figure does not fully reflect the magnitude of the disorder gripping the metropolis. The near collapse of law-enforcement and governance has turned Bloody Karachi


...formerly the capital of Pakistain, now merely its most important port and financial center. It may be the largest city in the world, with a population of 18 million, most of whom hate each other and many of whom are armed and dangerous...


into a virtually lawless territory with the population living in a perpetual state of fear.

Patronised by ruling political parties and sectarian groups, scores of criminal gangs vie for control over land and the city's other resources. Mafias have moved in, filling the vacuum left by a failing state. Extortion and kidnapping for ransom have become a highly lucrative business.

Businessmen are forced to pay protection money for their survival. Factories are closing down as investors move to other areas. Awash with sophisticated firearms the city is sitting on a powder keg ready to explode with drastic consequences for the country's economic and political stability.

What is most frightening is the prospect of the city becoming the new battleground for the Taliban and other

hard boy

groups. The breakdown of law and order and the bloody strife among the alleged armed wings of the ruling coalition partners have given huge space to

beturbanned goons

fleeing low-intensity military operations in Swat

...a valley and an administrative district in the Khyber Pakhtunkhwa Province of Pakistain, located 99 mi from Islamabad. It is inhabited mostly by Pashto speakers. The place has gone steadily downhill since the days when Babe Ruth was the Sultan of Swat...
and South
Wazoo.

With the presence of thousands of

runaway

s, the city has become, perhaps, the biggest sanctuary for

hard boy

s. They find little difficulty in blending into large immigrant populations from the northwest. Hundreds of radical madressahs across the city not only provide them with shelter and logistical support but also a constant supply of recruits for

hard boy

activities.

The

beturbanned goons

have hugely benefited from the criminalisation of politics and ethnic tension. High-profile terrorist attacks on military and other security installations, including the Mehran naval airbase raid and the

car boom

ing of a CID detention centre in recent years, have demonstrated the growing strength of

beturbanned goons

in the city.

Some recent statements by the TTP threatening to target

politicians

and enforce Sharia in the city are indicative of growing Taliban stridency. Talibanisation has been noticed in certain

Bloody Karachi

suburbs.

Not surprisingly, some security officials compare the

Bloody Karachi

situation with North Waziristan, the tribal agency which is described as the centre of gravity for

beturbanned goons

and terrorism.

Today, the situation in

Bloody Karachi

is far more complex and volatile than what existed in the 1980s and 1990s when thousands perished in ethnic and political violence.

Never before has the city witnessed such breakdown of government and law enforcement. Given the widespread and multifaceted violence, the fear of

Bloody Karachi

becoming another Beirut is not altogether far-fetched.

For sure some of the problems of

Bloody Karachi

are rooted in its fast-changing demographic profile. According to some estimates, close to a million people are added to its population each year, making

Bloody Karachi

the fastest-growing city in the world. The massive influx of immigrants from the northwest in recent years has significantly changed the ethnic balance in the city reinforcing parochial politics.

The tug of war between the ANP and MQM is a manifestation of the city's new demographic reality and ensuing political dynamics. It is a battle for control of Pakistain's biggest city.

The power struggle has taken a violent turn owing to their alleged patronage of criminal elements involved in land grabbing, arms smuggling and extortion.

According to some studies, more than 200 well-armed criminal gangs with political patronage are operating in

Bloody Karachi

earning it the dubious reputation as one of the most violent cities in the world.

What has made the situation more dangerous is the inability of the government to crack down on the perpetrators, many of whom are said to come from within the ranks of the coalition partners. The PPP, which heads the coalition government in the province, is also allegedly patronising some of the criminal gangs to expand its political base in the city, causing the violence to escalate.

It is an unprecedented situation where the ruling parties themselves are seen as the perpetrators of the bloodbath. The turf battle has left thousands of people dead over the past four years. The ongoing proxy battles among coalition partners have paralysed the local administration and law-enforcement agencies.

Even if incarcerated
... anything you say can and will be used against you, whether you say it or not...
, most of the perpetrators of

assassination

s and extortion go free due to the pressure exerted by their patrons in the coalition government.

The politicisation of law-enforcement agencies has compromised their professionalism, rendering them pliant and ineffective.

At least 40 per cent of the

Bloody Karachi

police force has reportedly been recruited on political grounds rather than on merit. Many members are said to have a criminal record. The politicisation of police has become more pronounced after the Sindh government repealed the Police Order of 2002, giving powers of transfer and appointment of senior officers to the provincial government.

Now it has become much easier for the ruling parties to get

coppers

of their choice posted in their constituencies to protect their illegal activities.

Fear of repercussions is a strong factor contributing to professional

coppers

not being proactive in cracking down on politically connected criminals. They cannot be blamed for maintaining a low profile after what happened to the officers who were involved in the 1995 operations. Almost all of them were brutally murdered.

There is no simple solution to the boiling

Bloody Karachi

cauldron. But the country's economic lifeline cannot be left to bleed. It requires emergency political and security measures to end the ongoing violence. Peace can only be restored by depoliticisation of the police and other security agencies. It is mainly the responsibility of the ruling political parties to come to some agreement to save the city. An unstable

Bloody Karachi

will destabilise the entire country.

Posted by: Fred || 11/21/2012 00:00 || Comments || Link || E-Mail|| [422 views] Top|| File under: Govt of Pakistan
Afghanistan
Herat Police Arrest Three Suspected Attack Plotters
[Tolo News] Three men were placed in durance vile
Maw! They're comin' to get me, Maw!
Monday as suspects in the planning of an attack on a government gathering in western Herat,


...a venerable old Persian-speaking city in western Afghanistan, populated mostly by Tadjiks, which is why it's not as blood-soaked as areas controlled by Pashtuns...


local officials said Monday.

Two of the men were while

dressed up like girls

and armed with non-lethal weapons while they were trying to attack the guards protecting the government officials at a gathering in Herat's Local Governance Department compound, Herat's acting police chief Abdul Hamid Hamidi said.

Another person was riding a

cycle of violence

carrying the

fey

attackers.

"Two people named Farid and Sayed Omid were riding a
cycle of violence driven by Abdul Ghafoor and were trying to enter the Hall equipped with non-lethal weapons and anesthesia materials," Hamidi said.

However,


facts are stubborn; statistics are more pliable...


some officials believe that the women-clothed detainees were trying to deceive teenagers and there was no real proof that they intended to attack the government gathering.

This comes on the same day that a motorbike

kaboom

near a border police check point in Herat's Islam Qala district injured three people including a doctor and an Iranian official.

Posted by: Fred || 11/21/2012 00:00 || Comments || Link || E-Mail|| [627 views] Top|| File under: Taliban
India-Pakistan
Bomber's sketch being drawn: Govt bans parking close to Majlis venues
[Dawn] While police

Sherlocks

with the help of some eyewitnesses were drawing a sketch of the man who had parked an explosive-laden

cycle of violence

close to Imambargah Mustafa in Abbas Town shortly before a Majlis began there on Sunday evening, the Sindh government on Monday night imposed a ban on parking and plying of vehicles close to Imambargahs and other venues of Majalis in the city.

"No parking will be allowed in a radius of half a kilometre of an Imambargah or venue of Majlis-e-Aza taking place even at a private residence in the city," Additional Chief Secretary (home) Waseem Ahmed told Dawn.

However,


by candlelight every wench is handsome...


there would be exemption for local residents, journalists, law-enforcement officials and patients, he added.

A notification to this effect was issued on Monday night.

The fresh security measure was taken in the wake of the Abbas Town

kaboom

that killed two persons and

maimed

several others. An improvised

bomb

had been planted in a

cycle of violence

which went off on Sunday night.

The earlier decision of the interior ministry to place a total ban on the

cycle of violence

riding in the city in the wake of some intelligence reports was set aside by the Chief Justice Sindh High Court.

Sources told Dawn that some eyewitnesses informed the police that the man who parked the IED-rigged motorbike was aged between 30 and 32 years.

He was clad in black shalwar-kameez, they added. "A sketch of the man was being prepared by the police with the help of the eyewitnesses," the sources said.

They said that the explosives weighed three to four kilograms and was laced with ball bearings and nut bolts.

They said that the

Sherlocks

were grilling two suspects, who were caught by the people outside the Patel Hospital in Gulshan-e-Iqbal, where the

maimed

of the blast were shifted for treatment.

The suspects were handed over to the police and now they were being questioned by the Special Investigation Unit, the sources added.

While no senior police officer was available for comment on the development, it was not immediately clear if the placed in durance vile
Please don't kill me!
men had any role in the blast.

Posted by: Fred || 11/21/2012 00:00 || Comments || Link || E-Mail|| [391 views] Top|| File under:
India-Pakistan
NA adopts MQM's resolution to deweaponise Pakistan
[Dawn] Despite resistance from ruling coalition members and the main opposition party, the National Assembly on Tuesday adopted a resolution calling for steps to deweaponise the entire country.

The resolution, tabled in the NA by Muttahida Qaumi Movement


...English: United National Movement, generally known as MQM, is the 3rd largest political party and the largest secular political party in Pakistain with particular strength in Sindh. From 1992 to 1999, the MQM was the target of the Pak Army's Operation Cleanup leaving thousands of urdu speaking civilians dead...


(MQM) leader Dr Farooq Sattar, was opposed by the Awami National Party (ANP), the Jamaat Ulema-e-Islam


...Assembly of Islamic Clergy, or JUI, is a Pak Deobandi (Hanafi) political party. There are two main branches, one led by Maulana Fazlur Rahman, and one led by Maulana Samiul Haq. Fazl is active in Pak politix and Sami spends more time running his madrassah. Both branches sponsor branches of the Taliban, though with plausible deniability...


(JUI) and the Pakistain

Mohammedan

League (PML-N).

Sattar said that criminals and

gun-hung tough guys

have disrupted peace in Pakistain, thus must be taken to deweaponise the entire country.

The Pakistain People's Party's (PPP) Minister for Religious Affairs, Khursheed Shah also spoke in favour of the resolution, urging deweaponisation of the entire country instead of just Bloody Karachi


...formerly the capital of Pakistain, now merely its most important port and financial center. It may be the largest city in the world, with a population of 18 million, most of whom hate each other and many of whom are armed and dangerous...


to take a grip on the country's security situation.


Maulana Fazlur Rehman
Deobandi holy man, known as Mullah Diesel during the war against the Soviets, his sympathies for the Taliban have never been tempered by honesty ...
, however, criticised MQM's "deceptive" resolution, saying that law enforcement authorities had failed in providing security to the people and that the common man needs weapons to ensure his own safety.

Posted by: Fred || 11/21/2012 00:00 || Comments || Link || E-Mail|| [392 views] Top|| File under: Govt of Pakistan
Afghanistan
Haqqani Leaders Arrested in Khost, Logar
[Tolo News] A

big shot

of the Haqqani network was captured with two other suspected

bully boyz

in a joint Afghan and Isaf operation in eastern Khost province


... across the border from Miranshah, within commuting distance of Haqqani hangouts such as Datta Khel and probably within sight of Mordor. Khost is populated by six different tribes of Pashtuns, the largest probably being the Khostwal, from which it takes its name...


on Tuesday, Isaf said in a statement.

The leader is believed to have facilitated the movement of

bully boyz

and directed the placing of improvised

bomb

s (IEDs), the statement said.

A second Haqqani leader was tossed in the clink
Please don't kill me!
in eastern

Pashtun-infested Logar

province in a joint operation on Tuesday, alleged to have organised the transfer of weapons to

myrmidon

fighters throughout the province, Isaf said.

Meanwhile in southern Kandahar province, a weapons

controller

for the Taliban was arrested, alleged to have supplied weapons, ammunition and IEDs to

bully boyz

throughout Kandahar.

Also on Monday, at least four

bully boyz

were killed by a joint security force in eastern Ghazni province, Isaf said in the statement.

It claimed that the security force saw the armed

bully boyz

firing several heavy weapons toward Khugyani district center and the military killed them in response, it said.

An

myrmidon

was also killed in a joint operation in eastern Nangarhar


The unfortunate Afghan province located adjacent to Mohmand, Kurram, and Khyber Agencies. The capital is Jalalabad. The province was the fief of Younus Khalis after the Soviets departed and one of his sons is the current provincial Taliban commander. Nangarhar is Haqqani country..


province on Tuesday, it added.

Posted by: Fred || 11/21/2012 00:00 || Comments || Link || E-Mail|| [708 views] Top|| File under: al-Qaeda in Pakistan
India-Pakistan
Two injured as DPO Charsadda escapes IED blast
[Dawn] District Police Officer (DPO) Charsadda Nisar Marwat on Tuesday escaped a road side Improvised Explosive Device (IED) attack but his guard and driver have been injured in the

kaboom

, officials said.

Marwat's vehicle was targeted with a remote control IED planted on a bicycle near Lasania Restaurant in Kulladher Bypass area on Mardan Road when he was going home from his office.

The DPO told media representatives that he was sitting in another vehicle and survived the attack but his official car had been damaged in the

kaboom

.

Station House Officer (SHO) Charsadda Police Station Rokhanzeb informed that around three kilograms of explosive was used in the blast and it was fixed on a bicycle. He confirmed that two people have been injured in the blast.

Posted by: Fred || 11/21/2012 00:00 || Comments || Link || E-Mail|| [659 views] Top|| File under: TTP
Two militants jailed in arms case
[Dawn] A judicial magistrate sentenced on Monday two

forces of Evil

to one and a half years imprisonment in illicit weapons cases.

The court found Rashid Iqbal alias Abdul Basit and Abdul Razzaq alias Qari Umer guilty of carrying unlicensed weapons in the Pirabad area in June 2011.

The judicial magistrate (west) Sadruddin Bohyo, who conducted the trial of illegal arms cases in prison, handed down 18 months each term to the accused after hearing both sides.

According to the prosecution, a team of crime investigation department officials acting on some information raided a graveyard in Pirabad and placed in durance vile
Don't shoot, coppers! I'm comin' out!
the accused after a shootout. They also seized illicit weapons and explosive substance from them.

The officials claimed that the accused were associated with Punjabi Taliban.

The accused were booked under Sections 13-D of the Arms Ordinance, 353 (criminal force to deter public servant), 324 (attempted murder) and 34 (common intention) of the Pakistain Penal Code and Section ¾ of the Explosive Substance Act. The other cases are being tried before a sessions court.
Posted by: Fred || 11/21/2012 00:00 || Comments || Link || E-Mail|| [619 views] Top|| File under: TTP
Syria-Lebanon-Iran
Syria Rebels Set Up Own Intelligence Service
[An Nahar] Syrian rebels announced on Tuesday the creation of a security service to "defend the Syrian revolution" in a country that has been awash with feared intelligence agencies for the past five decades.

Its objective is "to be a powerful security shield to protect the sons of the revolution from attacks, arrests and killings," and to hunt down members of the opposition who have committed abuses, according to a video statement by the rebels.

The video, posted to YouTube by Free Syrian Army

front man

Fahad al-Masri, shows eight

gunnies

wearing masks over their faces.

One of the men introduces himself as Colonel Ossama, agent 102, and announces the "formation of the Intelligence Services Administration of the Syrian Revolution-National Security Bureau."

"It must be one of the powerful arms of the revolution against the intelligence network of the government clique and its regional and international allies," Ossama says.

He lists the names and code numbers -- 100 to 118 -- of the 19 department heads, including a woman, Umm Aisha, in charge of logistics.

Interior and exterior intelligence branches will be established, along with branches dealing with local and foreign media. Offices will be established in the major regions of the country, and a brigade for special missions will be formed.

The goal is to "strengthen the capacity of revolutionary political and military forces by providing detailed information on the movements of the Assad occupation forces, shabiha (pro-regime militia) and agents" of the authorities.

The Intelligence Services Administration intends to "remain separate from the revolutionary forces in order to hold accountable those who have committed errors, whatever their position," Ossama added.

Bassem Jaara, director of the administration's political bureau, said that while the intelligence agency has only officially now been announced, "its agents have been working for months to prevent dozens of regime attacks designed to stoke sectarianism conflict."

Jaara, a journalist and member of the Syrian Revolution General Council in Europe, said that "hundreds of soldiers and members of the security services (who are still serving in the state apparatus) work as our informants."

Posted by: Fred || 11/21/2012 00:00 || Comments || Link || E-Mail|| [725 views] Top|| File under: Arab Spring
Home Front: WoT
Iranian Charged in Export of U.S. Military Antennas
[An Nahar] An Iranian citizen has been charged with a plot to export military antennas from the United States in violation of the Arms Export Control Act.

An indictment unsealed in U.S. District Court in Washington on Tuesday charges Amin Ravan and his Iran-based company of conspiracy to defraud the United States, smuggling and violating the export act.

The Justice Department says that Ravan was tossed in the calaboose
Drop the rosco, Muggsy, or you're one with the ages!
by authorities in Malaysia last month, and the U.S. is seeking to extradite him to face trial in Washington. The department says that 55 military antennas were exported to Ravan's co-conspirators in Singapore and Hong Kong.

If convicted of all charges, Ravan faces up to 35 years in prison.


This article starring:
Amin Ravan
Posted by: Fred || 11/21/2012 00:00 || Comments || Link || E-Mail|| [638 views] Top|| File under: Govt of Iran
Africa Subsaharan
Cohabitation Marriage Upsets Kenya Muslims
NAIROBI – A new government bill that allows cohabitating couples to register as married and scraps dowry for brides is inviting a storm of anger from Muslims and Christians in Kenya.


"I think that bill is so barbaric and should be revoked," Swaleh Gang'ombe, Secretary General of the Council of Imams and Preachers of Kenya (CIPK), told Kenya Broadcasting Corporation (KBC).

The Kenyan government has passed a new bill for marriage in the eastern African country.

Under the bill, couples who have been living together for six months would be declared a husband and a wife.

The draft also proposes the cancellation of dowry for brides, which is mandatory in Islam.

"This is going to be a recipe of domestic violence as it will be so difficult to prove that you have stayed with someone for those six months," Gang'ombe said.

CIPK's South Coast chairperson Sheikh Amir Banda also criticized the bill.

"If you legalize marriages on excuse that couples have been together for six months, what happens if in every six months she will change men?

"Such laws are not in any East African country and does it mean that the much publicized East African unity will be in disarray?"

The Kenyan parliament is set to debate the proposed bill in the coming few days.

Marriage in Islam is of utmost importance as it is upon the lawful union of a man and a woman that society grows strong and that moral is preserved.

There are nearly ten million Muslims in Kenya, which has a population of 36 million.

Muslims make up nearly 98 percent of the communities of the North Eastern Province.

Dowry

Kenyan Muslim leaders also denounced the proposal of scrapping the dowry paid to the bride.

"Every religion has its own law and order and it will be against those rights and privileges if some few individual will decide for many in something that affects everyone's rights," Banda said.

"Religiously and culturally it's wrong if dowry will not be paid."

The proposed marriage bill has already drawn a strong opposition from Christian leaders in Kenya.

"It is the worst law we have had as churches in Kenya," said the Rev. Wellington Mutiso, the general secretary of the Evangelical Alliance of Kenya, according to All Africa website.

The Rev. Vincent Wambugu, general secretary of the Kenya Episcopal Conference, an umbrella group of Catholic bishops, warned that the passage of the bill would undermine marriage in the country.

Anglican Bishop Julius Kalu of Mombasa echoes a similar warning.
"This (cohabitation) is likely to be abused with the underage being taken advantage of. It will be violated."
Posted by: Au Auric || 11/21/2012 00:00 || Comments || Link || E-Mail|| [476 views] Top|| File under:
India-Pakistan
Karachi peace: PML-N, JUI-F for action against militant wings
[Dawn] The Pakistain

Moslem

League-Nawaz has called for action against

turban

wings of political parties presently part of the ruling alliance and the call has been seconded by the Jamaat Ulema Islam-Fazl, another major opposition party in the parliament.

Recalling that the Supreme Court had in its judgment on Bloody Karachi


...formerly the capital of Pakistain, now merely its most important port and financial center. It may be the largest city in the world, with a population of 18 million, most of whom hate each other and many of whom are armed and dangerous...


law and order case sought elimination of

turban

wings of political parties in the port city, PML-N chief
Nawaz Sharif


... served two non-consecutive terms as prime minister, heads the Pakistain Moslem League (Nawaz). Noted for his spectacular corruption, the 1998 Pak nuclear test, border war with India, and for being tossed by General Musharraf...


has demanded that the People's Party government should disband its own

turban

wing and of its coalition partners.

"Peace and law and order cannot be restored to the port city as long as

turban

wings of the PPP and its allied parties exist," he told

news hound

s here on Monday.

Responding to a question about Federal Minister Khurshid Shah's statement regarding operation in

Bloody Karachi

, he said Mr Shah must talk to his (PPP) government for the operation as the minister was part of the government and not the opposition.

"Everyday a statement is issued instead of apprehending the culprits," he said, criticizing the administration for doing lip service instead of taking practical steps for tackling the menace of terrorism.

Nawaz was prime minister in June 1992 when Operation Clean-up (also known as Operation Blue Fox) had been launched in

Bloody Karachi

. The period is known as the bloodiest time in the history of

Bloody Karachi

.

He regretted that terror incidents were taking place daily but the government was failing to arrest the accused.

Posted by: Fred || 11/21/2012 00:00 || Comments || Link || E-Mail|| [416 views] Top|| File under: Govt of Pakistan
-Short Attention Span Theater-
Deer attacks two men, then takes man's cigarettes
Whitehouse, Texas -- Joseph Rose and Cole Kellis were leaving their home in Whitehouse on Friday morning when they noticed a deer in their front yard.
Awwww! He's so cute!"
Rose approached the deer and he says the deer seemed friendly.


"I just wanna pet him! And hug him! And.."


But then Kellis and Rose say the deer then charged them and started to attack.


"Cole! Look out! He's gonna -- [TRAMPLE TRAMPLE TRAMPLE!]"


Rose and Kellis ran to Rose's pick-up truck
"I'M OUTTA HERE!"
"Outta my way!"
to try to get away from the wild buck. The deer then "poked" Rose in his ribs,


"[GOUGE!] Owwww! Back off, Bambi!"


so Rose jumped out of his truck into the back-bed.


"I didn't 'jump!' Bambi pushed me!"


Rose says he left his driver-side door open and the deer climbed in and took his pack of cigarettes that were sitting in his center console.
"My gaspers! Those things are six dollars a pack!"
"Look out! He's got a match!"
The deer starting eating Rose's smokes,


"Mmmmm! Cancer sticks! My favorite!"


and when Rose tried to get them back, Rose says the deer got more aggressive.
"Gimme my smokes!"
[GOUGE! TRAMPLE!]
They then had to call Whitehouse police


"Operator! Get me the police!"


and the Game Warden.


"Operator! Get me the game warden!"


When police arrived they had to tase the deer
"Look out! He's got antlers!"
[ZAP!]
and then Rose says it took more than 5 men to restrain the buck.


"Mahoney! Didn't they anybody ever tell you: never tase a buck? Cheese! Whadda they teach in cop school these days?"
Posted by: Au Auric || 11/21/2012 00:00 || Comments || Link || E-Mail|| [1861 views] Top|| File under:
Israel-Palestine-Jordan
Gaza rocket fire kills Israeli soldier
[Al Ahram] An Israeli soldier was killed by rocket fire from the

Gazoo

Strip on Tuesday, on the seventh day of a major conflict in and around the Paleostinian enclave, a military

front man

said.

"I can confirm that an IDF (army) soldier was killed this morning in Eshkol regional council as a result of rocket fire," the

front man

told AFP, referring to an area which flanks the southern part of the Israel-

Gazoo

border.

His death raises to four the number of Israelis killed in

Gazoo

rocket fire since November 14, but only the first army fatality.

Posted by: Fred || 11/21/2012 00:00 || Comments || Link || E-Mail|| [618 views] Top|| File under: Hamas
Caribbean-Latin America
Mexico promotes five sailors to admiral

For a map, click here

By Chris Covert
Rantburg.com

The Mexican Secretaria de Marina (SEMAR) or Mexican Navy has elevated five sailors to the rank of admiral, the top rank of admirals in the Mexican Navy, according to official and private news sources.

The five sailors all have extensive experience in coastal counternarcotics operations, and one is a naval infantry commander. They are Admirals Juan Ramon Alcala Pignol, commander of the Tenth Naval District, in Michoacan; Arturo Bernal Carrasco, head of the Fourth Naval Region, in Sonora, Victor Uribe Arevalo, commander of the Eighth Naval Zone in Puerto Vallarta; Vidal Francisco Soberon, secretary to SEMAR Admiral Mariano Francisco Saynez, and Pedro Garcia Valerio, a naval infantry commander.  All five are graduates of Mexico's Heroica Escuela Naval Militar naval academy.  The appointments of all five were confirmed by the Mexican senate last week.



According to a news item posted on sipse.com, Admiral Alcala Pignol has served at director of Heroica Escuela Naval Militar, deputy director of SEMAR's office of personnel management and commander of the Mexican 5th Naval Zone in Tabasco state.  He executed operations against the La Familia de Michoacan drug cartel as commander of the 10 Naval District operating in part out of the port of Lazaro Cardenas in Michocacan.  Between July 27, 2009 to July 31, 2010, while vice admiral, he served as commander of the IX Naval Region based in Yucalpeten, Yucatan.


According to a new item posted last February on the website of uniradionoticias.com, Admiral Arturo Bernal Carrasco has been commander of the IV Naval Region based in Guayamas, Sonora, a post he took in February.   The IV Naval Region encompasses the coast between Gulf of Santa Clara and Mazatlan.  His predecessor, Vice Admiral Eduardo Villa Valenzuela had conducted naval counternarcotics operations along the coasts of Sonora, Sinaloa and Baja California states, and coordinated police in Guaymas and Empalme municipalities in Sonora state.  Admiral Bernal Carrasco has also seved as SEMAR's  Director General de Recursos Humanos or human resouces.


According to a news item posted on the website of elvigia.net, Admiral Victor Uribe Arevalo had taken over command of the Mexican II Naval Region based in Ensenada, Baja California last February, replacing Admiral Humberto Santos Gomez Leyva.  Admiral Uribe Arevalo has previously served as chief of naval staff and commander of the Sixth Naval Zone based in Lazaro Cardenas, Michoacan, and Eighth Naval Zone of Puerto Vallarta, Jalisco.  He was formerly inspector of the 2nd Naval Zone and was commander of the destroyer flotilla of Mexico's Pacific fleet.


Admiral  Vidal Francisco Soberon was a secretary to SEMAR Admiral Francisco Saynez.  According to sipse.com, he commanded the Naval Subsector Matamoros, Tamaulipas, led a group of command of the Sixth Fleet Ocean Surveillance Ship, and was chairman of the Committee on Special Studies of the General Staff of the Navy.  He has also trained on the Cuauhtemoc, the Mexican Navy's sailing training ship.


Admiral Pedro Garcia Valerio is general coordinator of Mexican Naval Infantry forces, and has served in various naval infantry rifle company and battalion commands.  He is credited with the formation of SEMAR's first parachute rifle battalion and has commanded the Mexican Pacific Fleet's amphibious reaction force.  He was also Mexico's naval attache in the republic of China from 2000 to 2002.


Chris Covert writes Mexican Drug War and national political news for Rantburg.com
Posted by: badanov || 11/21/2012 00:00 || Comments || Link || E-Mail|| [624 views] Top|| File under:
Israel-Palestine-Jordan
US blocks UN Council statement on Gaza
[Al Ahram] The United States on Tuesday blocked a UN Security Council statement on the Gaza conflict, saying it was "counter-productive," as attempts are made to reach a ceasefire, diplomats told AFP. The United States sent a letter to other council missions just before a Tuesday deadline to approve the Arab-proposed statement saying it was "failing to address the root causes" of the showdown between Israel and Gaza's Hamas rulers, according to UN diplomats.
Posted by: Fred || 11/21/2012 00:00 || Comments || Link || E-Mail|| [604 views] Top|| File under: Hamas
India-Pakistan
British group to issue fatwa against Malala Yousufzai
[Dawn] A new British-based Islamic group plans to meet in Islamabad to issue a religious decree against a Pak schoolgirl shot by the Pak Taliban, accusing her of supporting "occupying" US forces.

The move against Malala Yousufzai, 15, is likely to provoke outrage. In the days following her shooting in October, she became an international icon and world leaders pledged to support her campaign for girls' education.

"There will be a fatwa issued regarding Malala Yousufzai taking into account the full story of her injury including her public statements in support of the occupying US army in the region and mocking of key symbols of Islam such as hijab and jihad," said Abu Baraa, a senior member of Shariah4Pakistain.

The group, whose website features a blog below a photograph of Yousufzai in a hospital bed titled "Don't Believe The Crocodile Tears for Malala Yousufzai", is associated with some of

Britannia

's most hardline Islamic groups.

Anjem Choudary, a prominent radical

holy man

in

Britannia

, said the fatwa could be issued on November 30 at Islamabad's Lal Masjid, where a 2007 army raid crushed a Taliban-style movement controlling the compound.

The mosque's deputy head, Maulana Amir Siddique, denied the group would hold such a conference but organisers insisted they did not need permission to gather in a public place of worship.

Yousufzai is recovering in a British hospital.

Neither Baraa nor Choudary would say what punishment Yousufzai might face if the group found her guilty of violating Islam.

"Nobody is saying we are going to get out our swords and go and look for Malala... The point is a wider issue: it is about the American and Pak involvement in maintaining the British and American interests ...," Choudary told

Rooters

.

"Malala is one of the issues we are going to be addressing because she is being used as a propaganda tool by the enemies of

Mohammedan

s to say: 'Look,

Mohammedan

s don't believe in education' which is absurd."

Tens of thousands of Britons have called on the government to nominate Yousufzai for a Nobel Peace Prize for her work promoting girls' education.

Her shooting was the culmination of years of campaigning that had pitted the young girl against one of Pakistain's most ruthless

Taliban capo

s, Mullah Fazlullah

...son-in-law of holy man Sufi Mohammad. Known as Mullah FM, Fazlullah had the habit of grabbing his FM mike when the mood struck him and bellowing forth sermons. Sufi suckered the Pak govt into imposing Shariah on the Swat Valley and then stepped aside whilst Fazlullah and his Talibs imposed a reign of terror on the populace like they hadn't seen before, at least not for a thousand years or so. For some reason the Pak intel services were never able to locate his transmitter, much bomb it. After ruling the place like a conquered province for a year or so, Fazlullahs Talibs began gobbling up more territory as they pushed toward Islamabad, at which point as a matter of self-preservation the Mighty Pak Army threw them out and chased them into Afghanistan...
.

Fazlullah and his men had taken over Yusufzai's native Swat


...a valley and an administrative district in the Khyber Pakhtunkhwa Province of Pakistain, located 99 mi from Islamabad. It is inhabited mostly by Pashto speakers. The place has gone steadily downhill since the days when Babe Ruth was the Sultan of Swat...


Valley and have blown up girls' schools and publicly executed those they deem immoral. An army offensive in Swat forced many Pak Taliban fighters to flee.

Posted by: Fred || 11/21/2012 00:00 || Comments || Link || E-Mail|| [424 views] Top|| File under: Al-Muhajiroun
Africa Subsaharan
M23 Rebels Enter Goma
KINSHASA, DRC -- The rebel group M23 has entered the city of Goma in eastern Democratic Republic of the Congo,
...formerly the Congo Free State, Belgian Congo, Zaire, and who knows what else, not to be confused with the Brazzaville Congo or Republic of Congo, which is much smaller and much more (for Africa) stable. DRC gave the world Patrice Lumumba and Joseph Mobutu, followed by years of tedious civil war. Its principle industry seems to be the production of corpses. With a population of about 74 million it has lots of raw material...
continuing their advance against government and United Nations


...a lucrative dumping ground for the relatives of dictators and party hacks...


troops. The rebels say they have taken the airport and witnesses say they are near the city center.

After days of fighting, M23 rebels have succeeded in their drive against the Congolese army and U.N. peacekeepers and advanced into the capital of North Kivu province. While the exact situation in Goma is fluid, all accounts say that the rebels are gaining ground.

M23 making advances

Some residents and several journalists confirm M23's claim to have taken the airport, on the eastern side of the town. Journalists say the rebels also have captured one of the two main border crossings from Goma to Rwanda, also on the eastern side of town.

Congo analyst Thierry Vircoulon of the International Crisis Group said the situation is taking a dire turn for the worse.

"My feeling is that the city is about to fall and we'll know that during the course of the day, that's for sure," said Vircoulon. "And there have been exchanges of fire between Rwanda and the DRC, which means we may not be very far from an open conflict between the two countries."

U.N. radio in the DRC, Radio Okapi, reports that mortar rounds apparently fired from Rwanda killed four people Monday in Goma and

maimed

several others.

DRC government accuses Rwanda

Tuesday's fighting comes after the government refused a rebel demand to negotiate, saying it would be pointless without involving Rwanda. The DRC accuses of Rwanda of providing arms and troops in support of M23 - allegations that Kigali continually has denied.

There are signs the escalating violence is causing problems for the Congolese government.


No! Reeeeeally?


A leading opposition politician, Vital Kamehre - who came third in the presidential elections last year - has called on DRC President Joseph Kabila to negotiate with M23 to end the conflict and threats to the civilian population.

Opposition calls for negotiations

Up until now, the DRC's opposition parties generally have agreed with the government's position of rejecting talks with the rebels.

Goma was effectively controlled by a rebel movement until 2004, when the rebels were loosely integrated into the Congolese army. Most members of M32 are former soldiers who defected in April, claiming discrimination and poor treatment by the government.

The DRC and Rwanda have fought several wars - the last one during the Congolese civil war, which ended in 2003.

International concern is growing, with

La Belle France

preparing a draft resolution to slap sanctions on the rebels and possibly any elements supporting them. It could be adopted as early as this week.
Posted by: Au Auric || 11/21/2012 00:00 || Comments || Link || E-Mail|| [609 views] Top|| File under:
Syria-Lebanon-Iran
Miqati: Nasrallah's Remarks Political
[An Nahar] Prime Minister
Najib Miqati on Tuesday stressed that

Leb

's borders will not be used to send weapons to

Gazoo

, noting that Hizbullah chief His Eminence Sayyed Hassan Nasrallah


The satrap of the Medes and the Persians in Leb...


only voiced "political" remarks in this regard.

"The border will not be opened and Nasrallah's remarks are political remarks. Weapons will not be sent from

Leb

to

Gazoo

," Miqati said in response to a question during an interview with LBCI television in

Gay Paree

where he is on an official visit.

Nasrallah criticized on Monday Arab countries that "are sending weaponry to Syria but have not aided

Gazoo

with one bullet."

"Iran and Syria's contribution to

Gazoo

are apparent in this domain," Nasrallah said, adding that "it is Arabs' duty to open the borders in front of the people of

Gazoo

and send arms to the Paleostinian resistance."

Turning to the issue of forming a new cabinet, Miqati criticized the March 14 camp for boycotting his government.

"How do they want to boycott everything and what will they achieve?" he wondered.

"What made me stay (in power) is my belief and faith that

Leb

will remain and can only be governed in this manner," the premier noted.

"I don't have the priority of becoming a leader over the remains of my country," he declared.

"Should we create a storm while we are in the eye of the storm? I'm more than willing to resign and I only believe in the Lebanese agenda and I'm counting on the Lebanese," Miqati announced.

Expressing his willingness to step down if a political agreement is reached, the premier said: "If my resignation would open the door to a crisis, then I will not resign, but if it would open the door to a solution, then my resignation is on the table."

Posted by: Fred || 11/21/2012 00:00 || Comments || Link || E-Mail|| [405 views] Top|| File under: Hezbollah
Home Front: WoT
Ohio Mall Terrorism Defendant Deported to Somalia
[Shabelle] A Somali immigrant who federal prosecutors say plotted to attack an Ohio shopping mall has been deported to Somalia.

Nuradin Abdi completed his prison sentence in August and was in federal custody in Louisiana while final preparations were made to return him to Somalia.


I wouldn't have wasted a lot of time on 'preparations'...

Immigration and Customs Enforcement on Monday confirmed the deportation.

Abdi's sister, Kaltun Karani, says the family is happy that Abdi is a free man.

The Justice Department accused Abdi of suggesting a plan to shoot up an unidentified Columbus shopping mall during an August 2002 meeting at a coffee shop with two friends, both of whom were later convicted of terrorism charges.

Early reports indicated the threat might also have included bombing a mall.

This article starring:
Nuradin Abdi
Posted by: Fred || 11/21/2012 00:00 || Comments || Link || E-Mail|| [846 views] Top|| File under: al-Qaeda
Israel-Palestine-Jordan
Gaza truce hinges on Israeli approval
[Al Ahram] Egyptian and

Hamas, always the voice of sweet reason,

officials said they believed they could reach an agreement to end the week-long

Gazoo

conflict on Tuesday, but a truce hinged on Israeli assent to the Cairo-mediated plan.
The officials were qualifying earlier remarks by Hamas and Islamic Jihad
...created after many members of the Egyptian

Mohammedan

Brotherhood decided the organization was becoming too moderate. Operations were conducted out of Egypt until 1981 when the group was exiled after the

liquidation

of President Anwar Sadat. They worked out of Gaza until they were exiled to Lebanon in 1987, where they clove tightly to Hezbollah. In 1989 they moved to Damascus, where they remain a subsidiary of Hezbollah...
sources who said a truce would be announced Tuesday night, and similar comments by Egypt's President Mohamed Morsi carried by the official news agency.

A senior Egyptian official said there were strong hopes the agreement would be reached by Tuesday night, but that everything depended on Israel giving its assent to the proposal, which had still not come.

Another Egyptian source close to the negotiations said "up to this point there is no final decision."

"Egypt has sent the final proposal... and we are waiting for the final Israeli response," he said. "If there is agreement on this it means we are close to announcing a ceasefire."

An Israeli diplomatic source told AFP that intense negotiations were ongoing but declined to say when or if a deal might be reached.

"We are working very hard using our diplomatic channels. We are working continuously. But I cannot give you an estimated time of arrival (of a truce)," the source said.

Posted by: Fred || 11/21/2012 00:00 || Comments || Link || E-Mail|| [504 views] Top|| File under: Hamas
India-Pakistan
Girl killed in cross-border rocket attack
[Dawn] A girl was killed and three persons

were maimed

when four rockets were fired from Afghanistan at the border area in Nawagai tehsil of Bajaur Agency, aka Turban Central

...Smallest of the agencies in FATA. The Agency administration is located in Khar. Bajaur is inhabited almost exclusively by Tarkani Pashtuns, which are divided into multiple bickering subtribes. Its 52 km border border with Afghanistan's Kunar Province makes it of strategic importance to Pakistain's strategic depth...
on Monday.

Local sources said that unidentified

beturbanned goons

fired four rockets from across the border at Hilalkhel Charmang village in Nawagai tehsil, 40 kilometres from the agency headquarters Khar.

They said that five-year-old Fatima Bibi was killed on the spot while three persons identified as Gul Haya Bibi, Inamullah Khan and Mohammad Iqbal suffered serious injuries in the rocket attack. The injured were taken to a hospital. The condition of two injured was stated to be critical.
Posted by: Fred || 11/21/2012 00:00 || Comments || Link || E-Mail|| [643 views] Top|| File under: al-Qaeda in Pakistan
Africa North
Dozens Killed in North Mali Clashes
[An Nahar] Dozens of people have been killed in

festivities

between Islamic Islamic fascisti and secular Tuareg fighters in northern Mali since Friday, witnesses and officials said.

"It's a real massacre, there are dozens dead," said a Malian security source, referring to the fighting in the region of Gao. Witnesses on the ground confirmed the scale of the

festivities

.

The fighting between Islamist group the Movement for Oneness and Jihad in West Africa (MUJAO), which is backed by al-Qaeda's north African branch, and the ethnic Tuareg separatists of the Azawad National Liberation Movement (MNLA) has been concentrated around the town of Menaka, near the border with Niger.

"There needs to be a genuine international investigation to find out what happened at Menaka," said the Malian security source, adding that dead bodies "could still be seen in the town".

A

politician

for the Menaka district, Bajan Ag Hamato, said some of his fellow Tuareg had been killed "defending the town against MUJAO", including local political leader Alwabegat Ag Salakatou and six of his entourage.

"They were labeled MNLA, but in reality they were local patriots who wanted to defend their town," he said.

The MNLA has said its fighters killed 65 fighters from MUJAO and al-Qaeda in the Islamic Maghreb (AQIM) during the fighting, suffering just one death and 13 injuries on its side.

MUJAO for its part has said it killed more than 100 MNLA fighters and took 20 prisoners.

Mali, once considered one of west Africa's most stable democracies, was plunged into chaos by a March 22 coup that created a power vacuum and enabled rebels to seize control of the country's north.

The MNLA initially fought alongside the Islamist groups now controlling the vast desert territory.

But the Islamists quickly sidelined the more secular Tuareg fighters and have set about imposing strict Islamic law in the north, stoning an unmarried couple to death and amputating feet and hands from suspected thieves.

Posted by: Fred || 11/21/2012 00:00 || Comments || Link || E-Mail|| [615 views] Top|| File under: al-Qaeda in North Africa
India-Pakistan
Peshawar police diffuse explosive vest of young suicide attacker
[Dawn] The Beautiful Downtown Peshawar


...capital of Khyber Pakhtunkhwa (formerly known as the North-West Frontier Province), administrative and economic hub for the Federally Administered Tribal Areas of Pakistan. Peshawar is situated near the eastern end of the Khyber Pass, convenient to the Pak-Afghan border. Peshawar has evolved into one of Pakistan's most ethnically and linguistically diverse cities, which means lots of gunfire.


police has foiled a massive terrorist act on Tuesday when it jugged
... anything you say can and will be used against you, whether you say it or not...
a thirteen year old boy along with his operator and the bomb-disposal squad successfully diffused an explosive vest strapped around the teenager, reportedly trying to explode it at a fuel station, DawnNews reported.

According to initial reports, the young boy of around 13 years of age, tried to detonate a

boom jacket

strapped around him at a fuel station in the Khyber-Pakhtunkhwa


... formerly NWFP, still Terrorism Central...


capital.

Our correspondent Zahir Shah Sherazi added the

jacket wallah

is recognised as Bilal who belongs to Bar Qambarkhel area of Bara while his operator Jehangir, in his 20s, is stated to be a resident of Momin Town on Dalazak Road, Peshawar.

The bomb-disposal squad successfully removed the vest and the police took the boy and the operator to an unknown location for further investigation.

The boy said that he was forced to carry out the attack.

Posted by: Fred || 11/21/2012 00:00 || Comments || Link || E-Mail|| [650 views] Top|| File under: TTP
Africa North
Tunisia PM seeks Western funds "before it's too late"
[Al Ahram] Tunisia's transition to democracy has run into political and economic obstacles and the West must provide more financial backing "before it's too late", Prime Minister Hamadi Jebali said on Tuesday.

"There is acceptable political support from the West for the Arab Spring and Tunisia but, unfortunately, financial support has not quite lived up to the political pledge," Jebali said in an interview at the

Rooters

Middle East Investment Summit.

"My message to the West ... is that the most important investment for you is the investment in democracy, before it's too late ... This is not a gift but a common interest."

Jebali, a 63-year-old Islamist politician, engineer and journalist, was appointed prime minister last December after the moderate Islamist Ennahda party won the country's first free elections following the overthrow of authoritarian president Zine al-Abidine Ben Ali in a popular uprising.

As the first state to undergo an Arab Spring revolution - a Tunisian vegetable seller's suicide in December 2010 was the initial trigger for revolts around the region - Tunisia has regained some stability before many of the other countries.

Political turmoil and a wave of labor unrest caused the economy to shrink last year, but growth has begun to recover and inflows of foreign investment have rebounded close to their pre-revolution level, according to government data.

Jebali said the developing democracy still faced serious threats, however, making Western financial support important to give the government more room to man oeuvre.

One big source of concern is parliament's slowness in drafting a new constitution for the country, because elections must be held by next June at the latest to ensure a smooth political transition, he said.

"The country cannot afford more time ... If it remains this slow the constitution will not be ready two years from now, and this is unacceptable," Jebali said.

While foreign investors had expressed interest in Tunisia, he said the business community was demanding a clearer vision of the North African country's political future.

Posted by: Fred || 11/21/2012 00:00 || Comments || Link || E-Mail|| [396 views] Top|| File under: Arab Spring
Bangladesh
Govt ready to resist Jamaat
[Bangla Daily Star] Home Minister Mohiuddin Khan Alamgir yesterday said the government had taken all out efforts to resist Jamaat-e-Islami
...The Islamic Society, founded in 1941 in Lahore by Maulana Sayyid Abul Ala Maududi, aka The Great Apostosizer. The Jamaat opposed the independence of Bangladesh but has operated an independent branch there since 1975. It maintains close ties with international Mohammedan groups such as the Moslem Brotherhood. the Taliban, and al-Qaeda. The Jamaat's objectives are the establishment of a pure Islamic state, governed by Sharia law. It is distinguished by its xenophobia, and its opposition to Westernization, capitalism, socialism, secularism, and liberalist social mores...
and its youth wing Islami Chhatra Shibir.


... the student wing of the Jamaat-e-Islami Bangladesh...


He said police had so far jugged
... anything you say can and will be used against you, whether you say it or not...
some 2,500 "criminals" and cases had been filed against 350 Jamaat-Shibir men under the Speedy Trial Act.

"We hope, after the completion of the trial, the troublemakers will stop," Alamgir told journalists after visiting Ansar and VDP Academy in Gazipur. He also alleged that the fundamentalists, including Jamaat and Shibir, were involved in the Ramu violence.

Welcoming US President Barack Obama
I mean, I do think at a certain point you've made enough money...
's speech on Rohingya, the home minister said, "We have to admit that Rohingyas are the citizens of Myanmar and they should hence be called as Myanmarese Rohingyas."

Posted by: Fred || 11/21/2012 00:00 || Comments || Link || E-Mail|| [366 views] Top|| File under: Jamaat-e-Islami
Israel-Palestine-Jordan
UN Secretary-General calls for immediate Gaza ceasefire
[Al Ahram] United Nations


...When talk is your weapon it's hard to make yourself heard over the artillery...


Secretary-General
the ephemeral Ban Ki-moon


... of whom it can be said to his credit that he is not Kofi Annan...


held an urgent

presser

Tuesday morning in Cairo to discuss recent developments in the

Gazoo

Strip and the ongoing conflict in Syria.

"I am here personally to appeal for the end of violence and to offer my help in the ongoing efforts to achieve the ceasefire and to sympathise with civilians caught in the conflict," Ban Ki-moon asserted.

Only hours before his visit to Tel Aviv to call for a ceasefire, Ban Ki-moon asserted: "Families and children are dying as a result of senseless violence," adding that once again Paleostinians and Israelis are caught in a situation where they fear the next strike.

He asserted that immediate steps needed to be taken by all factions before further escalations - including ground operations - would take place.

"Any further escalation will put the entire region at risk. My message is clear: all sides must halt fire immediately."

Posted by: Fred || 11/21/2012 00:00 || Comments || Link || E-Mail|| [524 views] Top|| File under: Hamas
India-Pakistan
Balochistan target killings taking place under "govt's nose", says CJ
[Dawn] Pakistain's Chief Justice on Tuesday said the impression that Balochistan


...the Pak province bordering Kandahar and Uruzgun provinces in Afghanistan and Sistan Baluchistan in Iran. Its native Baloch propulation is being displaced by Pashtuns and Punjabis and they aren't happy about it...


's law and order situation is improving was false, DawnNews reported.

A three-member bench, led by Chief Justice Iftikhar Muhammad Chaudhry, was hearing the Balochistan law and order case.

Chief Justice Iftikhar remarked that the

murder

s were taking place under "government's nose". He also said that more than 1,000 people and 432 FC troops have been killed due to

murder

s. He added that the Shia community was being targeted through these acts of violence and the culprits were not being tossed in the calaboose
... anything you say can and will be used against you, whether you say it or not...
He added that it was the government's responsibility to maintain law and order, not the assembly's. Moreover, he said that state affairs were not being conducted in accordance with the Constitution.

Chief Justice Iftikhar added that yesterday, all health service in Quetta were closed. Everyone was aware of those who were involved in Dr Saeed's abduction.

All remaining 85 missing persons, including lawyers and doctors must be recovered, he added.

Chief Secretary Balochistan Babar Yaqoob Fateh Muhammad submitted a second implementation report in court which was then rejected. The report he submitted earlier had also been rejected.

Vice President of the Balochistan High Court Bar Association (BHCBA) Sajid Tareen informed the court that along with others, 28 journalists had also been killed until now.

The DIG CID told the court that in the month before the court's orders, 39 people were killed. 34 were killed after the court's orders had been issued.

Posted by: Fred || 11/21/2012 00:00 || Comments || Link || E-Mail|| [403 views] Top|| File under: Govt of Pakistan
Israel-Palestine-Jordan
Israel army drops leaflets warning Gazooks to evacuate homes
[Dawn] Israel's air force dropped leaflets across several districts of

Gazoo

City on Tuesday urging people to evacuate their homes "immediately" amid fears of an imminent ground invasion.

"For your own safety, you are required to immediately evacuate your homes and move toward

Gazoo

City centre," the one-page Arabic-language leaflet said.

The message pointed residents to specific roads they must use to move out of neighbourhoods in question which form a crescent around the southern half of the city centre.

Among the neighbourhoods named in the leaflet were Sheikh Ajlin, Tel al-Hawa, Rimal, Zeitun, Shejaiya-Turkman and Shejaiya-Jadida.

The message gave no reason for the order, but pledged that everyone who complied would be safe.

"This is a temporary confrontation. In the end, everyone will go home," the leaflet said on the seventh-day of Israel's fiercest assault on the coastal enclave in four years.

"In keeping with Israel Defence Force (army) regulations, all civilians will be kept from harm's way."

The leaflet was scattered from the air as

Hamas, always the voice of sweet reason,

gunnies

fired a rocket towards Jerusalem which landed 15 kilometres south of the city, sparking panic in the city as residents ran for cover.

Posted by: Fred || 11/21/2012 00:00 || Comments || Link || E-Mail|| [738 views] Top|| File under: Hamas
Southeast Asia
Train bomb suspect arrested in southern Thailand
Security forces have arrested a man thought to have been involved in the bomb attack on a train that killed three people and wounded 36 others in Narathiwat province on Sunday.

The officers, assigned to search for bombing suspects in Rueso district yesterday, noticed Anwa Yuni behaving suspiciously as he rode a motorcycle in the village. They decided to arrest him.

Mr Anwa is suspected of helping the attackers watch out for security officers while accomplices carried out the railway attack near a train station. A bomb, planted on the track, blew up when the train passed over it. After the explosion, terrorists militants opened fire on the disabled train.

Investigators discovered that Mr Anwa was once wanted under an arrest warrant in a case related to the emergency decree and that he is a younger brother of Abdunlo Yuni, a suspected terrorist insurgent wanted by police.

Police are searching for followers of Peing Useng, a suspected terrorist insurgent leader in Rueso, and others who may have been involved in the bombing.

Also in Rueso district, two 25 kg bombs planted on a road were dismantled by an explosive ordnance disposal team yesterday afternoon. The remote-controlled bombs had targeted troops traveling on the road. Local residents spotted the hidden devices and promptly alerted authorities.

Meanwhile, Yala municipal police have said they believe the terrorists insurgents responsible for the motorcycle bomb blast that killed one woman and wounded 33 other people on Saturday are part of the same group that carried out the March 31 Yala car bomb attack. Security camera footage and other evidence from the blast scene initially suggested the suspects were related to the Hadi Sa-a group.

Ringleader Mr Hadi is believed to have contacted Saifulo Safuru, an alleged bomb maker, prior to the car bomb attack in Yala province early this year. Other suspects are thought to be members of a terrorist rebel group led by Roki Doro.
Posted by: ryuge || 11/21/2012 00:00 || Comments || Link || E-Mail|| [645 views] Top|| File under: Thai Insurgency
Syria-Lebanon-Iran
Syrian rebels storm army base near Turkish border
[Al Ahram] Syrian opposition fighters stormed a northern air defense base near the border with Turkey on Tuesday in their latest offensive against military fortifications, opposition sources said. More than half of the sprawling compound at Sheikh Suleiman has fallen to rebels as fierce fighting raged at the site, 18 km (11 miles) from the border with Turkey and 30 km northwest of the contested city of Aleppo, rebel sources and opposition campaigners in the area said.
Posted by: Fred || 11/21/2012 00:00 || Comments || Link || E-Mail|| [737 views] Top|| File under: Govt of Syria
Africa Horn
AMISOM jails Somali official in Beledweyne
[Shabelle] The Djiboutian soldiers from the African Union


...a union consisting of 53 African states, most run by dictators of one flavor or another. The only all-African state not in the AU is Morocco. Established in 2002, the AU is the successor to the Organisation of African Unity (OAU), which was even less successful...


Mission in Somalia (AMISOM) force on Monday have taken into custody a government official in Beledweyne, central Somalia, reports said.

Ahmed Osman Abdalla Inji, the deputy Hiiran governor for the security affairs was locked away
Don't shoot, coppers! I'm comin' out!
for committing fistfight against Adawe Elmi Abdi, another top official in the regional administration of Hiiraan during a meeting by the local traditional elders in the city.

Latest reports indicate that discussions under for the release of the tossed in the calaboose
Yez got nuttin' on me, coppers! Nuttin'!
official by the AMISOM forces the town, 332 Km north of Mogadishu, according to the local elders.

Hundreds of African union forces are operating in the Hiiran region, that are helping Somali troops to regain control and maintain law and order.
Posted by: Fred || 11/21/2012 00:00 || Comments || Link || E-Mail|| [404 views] Top|| File under:
India-Pakistan
Parents Confess Killing Girl over Freewill Marriage
MULTAN: The parents of a girl whose body was found buried in a field a month ago have confessed to killing her, police said on Monday. They said the parents had killed her for marrying without their consent.

They said the post-mortem examination had revealed that the girl had been strangled and the body burned before she was buried.

Police said on October 6, some residents of the area had found Sadaf Naureen's body buried in a field three days after she had been reported missing. Police were informed and the body exhumed and sent for a post-mortem examination. Police said the identification was initially based on her dress.

They said on October 3, the girl's father, Riyasat Ali, resident of TDA-134, had lodged a kidnap-murder FIR at Saddar police station in Layyah against one Muhammad Khalid, a neighbour, who was arrested by the police.

However, during the investigation, police uncovered evidence against the girl's parents. They were also arrested last week. Police said on Monday, they confessed to killing Naureen because she had married a man of her choice without their consent.

District Police Officer Shaukat Abbas confirmed that the mother had confessed to helping her husband kill Naureen. She told police that they tied her hands and feet and tried to strangle her. They said they then covered her mouth with a cloth and set her on fire by putting petrol on her.

Her father said that she had "brought shame to the family" by running away with a man. He told police that he had decided to kill Naureen the day she married.

"I have been at ease after killing... I had been in torment while she lived" he told police.

Station House Officer Malik Rab Nawaz told The Express Tribune that the culprits will be presented in a court on Tuesday (today). The victim's brothers, Qaiser Mehmood and Amir Mehmood, were also suspects in the case, he said. They will also be presented in the court along with their parents, he said. After their statements in the court, he said, Muhammad Khalid will be released.


Being a MOOSELIMB and Believing in Allen is so Wonderful, I do not know why the rest of the World does not embrasse him
Posted by: Au Auric || 11/21/2012 00:00 || Comments || Link || E-Mail|| [2069 views] Top|| File under:
Southeast Asia
Asian Leaders Discuss Vast Free Trade Region
PHNOM PENH -- Asian leaders say they will launch negotiations into what could become a massive free trade area. On Tuesday, the 10-member Association of Southeast Asian Nations agreed to launch discussions on a possible free-trade zone that could link its economies with those of China, India, South Korea, Japan, Australia and New Zealand.

ASEAN leaders officially launched negotiations for the Regional Comprehensive Economic Partnership, or RCEP, during the last day of the leaders' summit in Cambodia Tuesday. By seeking to link major economies including China and India, with those of Southeast Asia, the move could be a step toward creating a significant, new trading bloc.

China has recently taken a renewed interest in pushing forward with talks for the initiative. Observers say this could be a reaction to the ongoing U.S. strategic "pivot" toward Asia.

Since the United States does not have a free trade agreement with ASEAN, it is not eligible to join talks on RCEP. Instead, Washington is pursuing a separate free trade area called the Trans-Pacific Partnership, or TPP. That formation does not include China.
Posted by: Au Auric || 11/21/2012 00:00 || Comments || Link || E-Mail|| [569 views] Top|| File under:
Bangladesh
Mojaheed involved in mass killing
[Bangla Daily Star] Jamaat-e-Islami
...The Islamic Society, founded in 1941 in Lahore by Maulana Sayyid Abul Ala Maududi, aka The Great Apostosizer. The Jamaat opposed the independence of Bangladesh but has operated an independent branch there since 1975. It maintains close ties with international Mohammedan groups such as the Moslem Brotherhood. the Taliban, and al-Qaeda. The Jamaat's objectives are the establishment of a pure Islamic state, governed by Sharia law. It is distinguished by its xenophobia, and its opposition to Westernization, capitalism, socialism, secularism, and liberalist social mores...
leader Ali Ahsan Mohammad Mojaheed was involved in the mass killing committed in four Hindu-dominated villages in Faridpur during the Liberation War.

Sixth prosecution witness Abdul Malek Mia said this during his testimony in the crimes against humanity case against Mojaheed before the International Crimes Tribunal-2 yesterday.

He said

Mighty Pak Army

men along with armed Razakars, some Biharis (non Bangla speaking people), one Hammad Moulana and Mojaheed went to the villages in the middle part of the Bangla month Jaistha during the war.

"These people were involved in looting, arson and killings [committed in these villages]," said the 75-year-old former politician from Faridpur.

Malek said he visited the villages on the following day of the incident and heard about Mojaheed and others from survivors and victims.

On June 21, the tribunal indicted the Jamaat secretary general from Faridpur with seven charges of crimes against humanity committed during the Liberation War.

The three-member tribunal, headed by Justice ATM Fazle Kabir with members Justice Obaidul Hassan and Judge M Shahinur Islam, recorded Malek's testimony as well as his cross-examination before adjourning the case proceeding until November 27.

Posted by: Fred || 11/21/2012 00:00 || Comments || Link || E-Mail|| [430 views] Top|| File under: Jamaat-e-Islami
It's all lies: Khaleda bins graft allegations against Tarique
[Bangla Daily Star] BNP Chairperson
Khaleda Zia
Three-term PM of Bangla, widow of deceased dictator Ziaur Rahman, head of the Bangla Nationalist Party, an apparent magnet for corruption ...
yesterday said her elder son Tarique Rahman
...the elder son of former President of Bangladesh Ziaur Rahman Bir Uttam, and Khaleda Zia, former Prime Minister of Bangladesh. He is the Senior Vice Chairperson of Bangladesh Nationalist Party (BNP). His nickname is Pino. There are allegations that Pino took a rakeoff from every foreign investment into the country while Mom was in office...
leads "a very honest life" and is not involved in any corruption and has no wealth.

"All allegations of corruption against him [Tarique] are nothing but lies and propaganda by vested quarters," Khaleda, also leader of the opposition, said while speaking at a meeting and award giving ceremony at city's Institute of Engineers.

Posted by: Fred || 11/21/2012 00:00 || Comments || Link || E-Mail|| [446 views] Top|| File under:
Syria-Lebanon-Iran
Dozens die as Kurds, rebels clash in northern Syria: NGO
[Al Ahram] Fresh fighting between Kurdish

Death Eaters

and Syrian rebels erupted on Tuesday in the northern Syria town of Ras al-Ain, where dozens have died since the new front in Syria's complex civil war opened last week.
Elsewhere in northern Syria, several rebel battalions went on the offensive Tuesday and attacked the Sheikh Suleiman air defence battalion west of Aleppo


...For centuries, Aleppo was Greater Syria's largest city and the Ottoman Empire's third, after Constantinople and Cairo. Although relatively close to Damascus in distance, Aleppans regard Damascenes as country cousins...


city, the Syrian Observatory for Human Rights said.

The

festivities

came less than two days after rebels, armed with at least five tanks according to a military source, took full control of the sprawling Base 46 in the same province.

The

Britannia

-based Observatory said that at least 29 people had died in

festivities

in Ras al-Ain, near the Turkey border, over the past 24 hours.

The casualties included four Kurdish fighters, a local Kurdish official, and 24 members of the Islamist Al-Nusra Front and Gharba al-Sham rebel battalions.

The Kurdish fighters are members of the People's Defence Units, the armed wing of the Democratic Union Party (PYD) which is linked to Turkey's rebel Kurdistan Workers' Party (PKK).

Activists in Ras al-Ain, located in the largely Kurdish province of Hasakeh, said that 35 Kurds were taken prisoner by the Gharba al-Sham and Al-Nusra Front, while 11

faceless myrmidons

were captured.

A Ras al-Ain activist, who gave his name only as Hevidar, told AFP that tension has been high between rebels and the PYD since the

faceless myrmidons

took the town last week.

The

festivities

on Monday erupted after a Kurdish demonstration, which demanded that all rebels not from the town leave, was met with refusal.

Syria's civil war, which activists say has killed more than 39,000 people, began as an anti-regime uprising in March last year but morphed into a conflict pitting mainly Sunni rebels against Assad's regime dominated by his minority Alawite sect, an offshoot of Shiite Islam.

But earlier this month Kurdish residents backed by PYD

Death Eaters

began taking control of towns near the border with Turkey as pro-government forces pulled out without a fight, sparking tension and

festivities

with established rebel groups in the region.

North and northeast Syria are home to most of the country's two million-strong Kurdish minority, who have mostly stayed out of the civil war leading to angry allegations by the opposition that they are cutting deals with
Hereditary President-for-Life Bashir Pencilneck al-Assad


Scourge of Qusayr...


's regime.

Kurds question why the rebels entered a safe area, which they say is home to thousands of refugees who fled embattled areas of the country.

Violence also erupted on Tuesday in the capital Damascus


...Capital of the last overtly fascist regime in the world...


when the army shelled the southern Damascus district of Hajar al-Aswad, the Observatory said, while state media reported that two mortars hit the ministry of information building.

Southeast of Damascus, regime forces shelled Daraya -- the scene of the worst massacre in the 20-month conflict -- in the latest of several attempts to storm the town over the past few days, the watchdog said.

And on the eastern outskirts of the capital, where the army has boosted its operations, three rebels were killed in shelling on the towns of Harasta and Irbin amid fierce

festivities

which left a fourth

hard boy

dead.

At least 122 people were killed nationwide on Monday in Syria -- 37 civilians, 28 soldiers and 57 rebels, according to the Observatory, which relies on a network of activists, lawyers and medics in civilian and military hospitals.

Posted by: Fred || 11/21/2012 00:00 || Comments || Link || E-Mail|| [623 views] Top|| File under: Govt of Syria
Israel-Palestine-Jordan
Israel-Gaza Cease-Fire Reached
After seven days of cross-border volleys between Israel and Gaza, international mediation efforts reportedly have gained a cessation of the violence, expected to take effect after nightfall.


Hamas will now claim victory over the Hated Zionists™...


Palestinian officials in Gaza told reporters that Egypt brokered the deal in negotiations in Cairo. CNN is reporting that Israel denied a truce has been reached and says the deal remains in negotiation.

Israel had put a planned ground operation in Gaza "on hold" as diplomatic efforts swelled Tuesday to halt cross-border aerial strikes between Israel and Hamas militants, now in their seventh day. U.S. Secretary of State Hillary Clinton left Cambodia for Israel Tuesday, where she will meet with Prime Minister Benjamin Netanyahu. She will also meet with Palestinian leaders and Egyptian officials on the trip, which the White House says will focus on U.S. interest in a peaceful outcome to the conflict.

U.S. Deputy National Security Adviser Ben Rhodes described Clinton's possible impact on the negotiations. "It's not a matter of leverage, it's a matter of what is in everybody's best interests," he said. "It is not in the interests of the Palestinians and the people of Gaza for there to be an escalation of this conflict. That would bring with it a huge cost."
Posted by: Au Auric || 11/21/2012 00:00 || Comments || Link || E-Mail|| [826 views] Top|| File under:
-Short Attention Span Theater-
Japan High-Tech Toilet Maker Eyes Global Throne
[An Nahar] They are found in more than two-thirds of Japanese households and visitors to the country have marveled at their heated seats, posterior shower jets and odor-masking function.

But for the company that has sold over 30 million high-tech toilets, commonly known as Washlets, global lavatory domination remains elusive, especially among shy U.S. consumers.

"It's because of the cultural taboo over talking about toilets," said Hiromichi Tabata, head of the international division at Washlet-maker TOTO, a company that also makes bath tubs, kitchen taps, basins and plumbing fixtures.

"Americans avoid talking about those kinds of things so we can't expect success from word-of-mouth, even if they recognise our products are excellent.

"Many celebrities say they love the Washlet when they visit Japan, but the fervour is temporary," he added.

Pop diva Madonna gushed about Japanese culture during a 2005 visit and pointed to the Washlet as a key draw, saying "I've missed the heated toilet seats" -- the kind of free marketing most companies dream about.

For a nation that claims globally recognised brand names such as Sony and Toyota, the Washlet's relative lack of overseas presence comes as a surprise to many foreign visitors, even if they're initially baffled by its dizzying array of functions and Japanese signage.

In technology and hygiene-obsessed Japan, where restaurants provide a steaming hot towel for customers' hands, they're found in public toilets, office lavatories and over 70 percent of Japanese households.

"We thought that Japanese people, who are clean freaks, would like the idea of the Washlet," said spokeswoman Atsuko Kuno.

But when it hit the market in the booming 1980s, the high-tech toilet wasn't an immediate success in conservative Japan either.

Some viewers were irate over a 1982 television commercial for the newly-released Washlet which featured a girl trying to wipe black paint off her hand with paper, making a mess in the process.

"Paper won't fully clean it," she told viewers. "It's the same with your bottom."

Posted by: Fred || 11/21/2012 00:00 || Comments || Link || E-Mail|| [426 views] Top|| File under:
Singapore Cabbie Returns $900,000 to Thai Couple
[An Nahar] A Singaporean taxi driver has been heralded as a hero after he returned Sg$1.1 million ($900,000) in cash to a vacationing Thai couple who left the money in his cab.

Sia Ka Tian, 70, was shocked to find the money in a black paper bag on the back seat on Monday after he dropped the couple off at a shopping center.

"When I saw the money, I thought, trouble is here. I was sure there was at least $200,000 in the bag," the Straits Times quoted the 31-year veteran in the taxi business as saying.

But when he brought the money to transport company ComfortDelGro's lost-and-found office, his stunned colleagues counted Sg$1.1 million in thousand-dollar bills.

"The money is unimportant to me. It doesn't belong to me, so how can I use it?" he told the newspaper.

The Thai couple reported the loss to the transport company and Sia was waiting for them when they arrived to claim the money.

The report did not say what the couple were doing with th

on the lam

sum.

The driver received an undisclosed cash reward from the grateful couple, whose names have been withheld, and the company also plans to give him an award for good service.

"Finding one million dollars in cash is not an everyday affair and in fact, we wonder how many people would have possibly been tempted" to pocket it, company spokeswoman Tammy Tan told Agence

La Belle France

Presse.

"We are immensely proud of him and are glad that the passengers recovered their money.'

It was the second most valuable item returned by a cabbie working for the company. In 2009, another taxi driver returned fives kilos (11 pounds) of gold bars worth Sg$377,000.

Posted by: Fred || 11/21/2012 00:00 || Comments || Link || E-Mail|| [505 views] Top|| File under:
International-UN-NGOs
UN Security Council urges states to play a stronger role in fighting pirates
[Shabelle] In calling upon members of the international community to bring domestic piracy legislation up to speed with the applicable international law Monday, the UN Security Council urged states to consider prosecuting and imprisoning pirates and their enablers.

Acknowledging the improved numbers, the Security Council lauded cooperation between states. Still, it urged the imperative of more teamwork in combatting the issue: "The Security Council stresses the need for a comprehensive response by the international community to repress piracy and tackle its underlying causes for a durable eradication of piracy and armed robbery at sea and illegal activities connected therewith."

The presidential statement issued as the outcome of a Security Council meeting on piracy is replete with mentions of prosecution. The international community has grappled in recent years with how best to extinguish the threat of modern piracy. Confusion has prevailed over who can -- and perhaps more importantly, who should -- exercise jurisdiction over acts of piracy.
Posted by: Fred || 11/21/2012 00:00 || Comments || Link || E-Mail|| [516 views] Top|| File under: Pirates
Caribbean-Latin America
Badanov's Buzzkill Bulletin

For a map, click here

By Chris Covert
Rantburg.com

Mexican Army units in ongoing counternarcotics operations since November 8th have seized 5,932.807 kilograms of marijuana, 10.5026 kilograms of poppy seeds, 4.6 kilograms of marijuana seeds, 1.66 kilograms of cocaine, MX $62,820.00 (USD $4,818.45) in cash, USD $320.00 (MX $4171.97) in cash, according to official government sources.



A Mexican Army unit with the 45th Military Zone seized a large quantity of marijuana in Sonora state November 7th.  The unit was dispatched to Nuevo Nogales colony in Nogales municipality on an anonymous complaint and seized 642 kilograms of marijuana packaged in 60 packages.  Three unidentified individuals were detained at the scene.


An army road patrol with the Mexican 8th Military Zone seized more than one metric ton of marijuana in Tamaulipas state November 9th.  The unit was on patrol near the village of Valadeces in Reynosa municipality when soldiers seized the drugs.  A total of 1,015.007 kilograms of marijuana were seized along with a tractor trailer rig.  Two unidentified individuals were detained at the scene.


A joint police patrol with an element of the Mexican 8th Military Zone seized drugs, munitions and other contraband in a raid in Tamaulipas state November 9th.  The joint operation seized 250 kilograms of marijuana, 25 rifles, 144 weapons magazines, 5,300 rounds of ammunition, MX $53,500.00 (USD $4,103.58) in cash, tactical and communication gear, and two vehicles.


An army unit with the Mexican 8th Military Zone seized drugs and weapons in a raid in Coahuila state November 9th.  The unit had been dispatched to Francisco I. Madero municipality based on an anonymous complaint.  Soldiers seized personal quantities of marijuana and cocaine, four rifles, 18 weapons magazine, 399 rounds of ammunition, 14 stars used for puncturing automobile tires colloquially known as ponchallantas, and one stolen vehicle.


A Mexican Army unit with the 37th Military Zone seized a quantity of cocaine and weapons in Mexico state November 9th.  The army unit had been dispatched to Heroes de Tecamac colony of Tecamac municipality based on an anonymous complaint.  Several suspects fled the scene when they observed the arriving military patrol, leaving contraband behind.  Seized contraband included 17 bags of cocaine totalling of 1.66 kilograms, three rifles, two weapons magazines and 243 rounds of ammunition.


An army unit with the Mexican 8th Military Zone seized more than two metric tons of marijuana in Tamaulipas state November 9th.  The military unit was on patrol in El Mirador colony in Ciudad Miguel Aleman municipality when it rolled up on an abandoned residence.   Inside soldiers found 2.021.9 kilograms of marijuana.


A Mexican Army unit with the 7th Military Zone seized quantities of drugs, guns and cash at a traffic stop in Nuevo Leon state November 8th.  Soldiers seized personal quantities of marijuana and crystal methamphetamine, eight radios, MX $7,400.00 (USD $567.60), miscellaneous contraband and one vehicle.  Thee unidentified suspects were detained at the scene.


An army unit with the Mexican 7th Military Zone seized weapons and munitions in Nuevo Leon state November 9th.  The unit had been dispatched to the town of Cadereyta Jimenez based on an anonymous complaint.  Soldiers seized six rifles, 24 weapons magazines, 594 rounds of ammunition and tactical gear.  Three unidentified suspects were detained at the scene.


A Mexican Army unit with the 4th Military Zone seized drugs, munitions and vehicles at a ranch in Sonora state November 9th.  The unit was on patrol on a stretch of road between Huasabas and Granados municipalities when soldiers observed suspected criminal activities near the rancho La Cruces.  Soldiers seized A bag 3.9 kilograms of marijuana, 0.5026 kilograms of poppy seed, 3.1 kilograms of marijuana seeds, four rifles, three handguns, 288 rounds of ammunition, 24 vehicles, several units of farm machinery and four motorcycles and other contraband.  Four unidentified suspects were detained at the scene.


An army unit with the Mexican 4th Military Zone seized a large quantity of marijuana in Sonora state November 11th.  The military unit was on patrol in Baviacora municipality when suspects aboard three vehicles observed the unit, and then fled, abandoning one vehicle.  Inside the vehicle soldiers found 178 packages of marijuana totalling two metric tons.


A Mexican Army unit with the 45th Military seized quantities of drug and guns in Sonora state November 8th.  The military unit was on patrol in Kennedy colony of Santana municipality when contraband were seized including seven rifles, one grenade, 10 weapons magazines, 619 rounds of ammunition, personal quantities of marijuana, MX $1,920.00 (USD $147.27) in cash, USD $320.00 (MX $4171.97) in cash and one vehicle.  Three unidentified suspects were detained at the scene.


An army unit with the Mexican 45th Military Zone seized quantities of drugs and guns in Sonora state November 10th.  The army unit was on patrol near ejido San Lazaro, Santa Cruz when the seizure took place.  Soldiers seized eight rifles, two handguns, 16 kilograms of marijuana, 21 weapons magazines, 940 rounds of ammunition and three vehicles reported as stolen.  Three unidentified suspects were detained at the scene.


A Mexican Army unit with the 22nd Military Zone seized quantities of chemicals used in the production of synthetic drugs in Mexico state November 13th.  The military unit was on patrol on a road between the villages of  San Pedro Tenayac and Zacazonapan in Temascaltepec when it rolled up on a building with the chemicals.  Soldiers secured 650 liters of caustic soda in four containers, 340 liters of acetone in several 200, 50 and 20 liter containers, 625 kilograms of sodium in 25 each bags, 240 liters of an unknown chemical substance in 12 each 20 liter containers and other contraband.


An army unit with the Mexican 22nd Military Zone destroyed a poppy plantation in Guerrero state November 12th and 13th.  The plantations were found near the village of Huitzotitla in Taxco de Alarcon municipality.  Soldiers destroyed 12 poppy plantations with a total ofn 23.47 hectares, one mixed poppy-marijuana plantation totalling .48 hectares and seized 10 kilograms of poppy seeds and 1.5 kilograms of marijuana seeds.


A Mexican Army unit with the 5th Military Zine seized guns in Chihuahua state November 14th.  The military unit was on patrol near the village of Lazaro Cardenas in Meoqui municipality when the discovery was made.  Soldiers seized  15 handguns, 11 rifles, 2,093 rounds of ammunition, 38 weapons magazines and three kevlar helmets.


Chris Covert writes Mexican Drug War and national political news for Rantburg.com
Posted by: badanov || 11/21/2012 00:00 || Comments || Link || E-Mail|| [636 views] Top|| File under:
Afghanistan
Eight Prisoners on Death Row Hanged on Tuesday
[Tolo News] Eight people were executed by hanging on Tuesday after President Hamid Maybe I'll join the Taliban Karzai
... A former Baltimore restaurateur, now 12th and current President of Afghanistan, displacing the legitimate president Rabbani in December 2004. He was installed as the dominant political figure after the removal of the Taliban regime in late 2001 in a vain attempt to put a Pashtun face on the successor state to the Taliban. After the 2004 presidential election, he was declared president regardless of what the actual vote count was. He won a second, even more dubious, five-year-term after the 2009 presidential election. His grip on reality has been slipping steadily since around 2007, probably from heavy drug use...
recently approved 16 people to receive the death penalty for their crimes, according to a source close to the Attorney General's office.

Head of the Presidential Justice Board on Tuesday said the 16 people were found guilty of crimes including rape, murder, kidnapping, and betraying national security.

Nasrullah Stanikzai said that among those to receive the death penalty is a man who choked a child to death using a shoelace after he had raped the child and a father who killed his children.

"According to the decision of all courts -- (primary court, appeal court, and the high court) -- of Afghanistan, 16 men were sentenced to the highest punishment or execution. According to the president's order, the execution will be enforced," Stanikzai said.

Stanikzai said the Justice Board had reviewed each case individually and the approval was issued with caution.

"Besides all the courts that issued the sentence, the responsible commission at the government level has reviewed the matter as well. After comprehensive and complete information received by the president and by the justice board of the president's office at the end [it was approved]," he said.

A source close to the Attorney General's office, who declined to be named, told TOLOnews eight people have already been executed.

Afghanistan Independent Human Rights Commission (AIHRC) supported the move saying the death penalty serves as an effective way to deter potential criminals in the future.

"Enforcing fair punishment in a society has a corrective aspect and has a positive effect in reducing crime," said AIHRC regional director for central Afghanistan Shamsullah Ahmadzai.

However,


some men learn by reading. A few learn by observation. The rest have to pee on the electric fence for themselves...


there are some concerns that the sentence will not be carried out because of corruption in the justice bodies.

The well-known escape of Taimoor Shah, sentenced to death earlier this year for kidnapping Italian journalist Clementina Cantoni among other crimes, has raised much criticism against the prison system. His disappearance from top security Pul-e Charkhi prison on the night before his execution led many to question the ability of the judicial organs to protect Afghans.

It is said that more than 200 prisoners out of 2,000 at Pul-e Charkhi prison are awaiting their death sentence, based on pronouncements from the Attorney General.

Posted by: Fred || 11/21/2012 00:00 || Comments || Link || E-Mail|| [530 views] Top|| File under:
Israel-Palestine-Jordan
Israel Hits Over 100 Terror Targets
The IDF hit more than 100 targets in Gaza on Tuesday, half of them rocket launching cells

The IDF hit more than 50 targets in Gaza on Tuesday evening, bringing the total number of strikes in the region Tuesday over 100.

Half of the strikes were aimed at terrorist cells that were engaged in firing rockets at Israel. Six known Hamas terrorists and one known Islamic Jihad terrorist were killed over the course of the day.

Twenty terrorists were injured in airstrikes as they attempted to fire Grad rockets.

Twenty-two percent of Tuesday's strikes hit rocket launchers that were not manned at the time. Another 8 percent of strikes targeted smuggling tunnels.

Four percent targeted weapons stockpiles, 3 percent were aimed at terrorist groups' infrastructure, and 12 percent hit other targets.

In what appears to have been Tuesday's most deadly strike, IAF planes hit a weapons convoy in Gaza City. Strikes on two vehicles carrying bombs set off secondary explosions in which six people were killed. According to local media, two of the victims were children.

A Tuesday night strike took out Islamic Jihad terrorist Yunus Shaluf, who was responsible for rocket attacks on the city of Eilat in August.


Posted by: Au Auric || 11/21/2012 00:00 || Comments || Link || E-Mail|| [691 views] Top|| File under:
Israeli strikes kill 6 in Gaza, hiking toll to 116
[Al Ahram] Six Paleostinians were killed Tuesday in a new wave of Israeli strikes on

Gazoo

, medics said, raising the Paleostinian toll from six days of bombardment to 116.

The raids ended a night of relative quiet in which no-one was killed for the first time since Israel launched its relentless aerial assault on rocket-firing

gunnies

in the enclave on November 14, Paleostinian medics said.

More than 920 people have been injured in the bombing campaign.

Emergency services

front man

Adham Abu Selmiya named the latest victims as Abdel Rahman Hamed, who died in Safina just north of

Gazoo

City, and Mohammed Badr who was killed in a strike on Deir al-Balah in central

Gazoo

.

Earlier he said another three people died in separate strikes on the northern

Gazoo

Strip and a fourth had been killed in an area just south of

Gazoo

City.

Among the latest victims were 15-year-old Yahya Mohammed Awad who was hunting birds near the beach when a missile hit the northern Sudaniya area, and two men who were killed in the nearby town of Beit Lahiya: Yahya Maaruf, a farmer who was working his land, and another man called Bilal Birawi, 20.

And in Mughraqa, just south of

Gazoo

City, another strike killed Mahmud Rizk al-Zahar, he said.

Overnight, the Israeli military said it attacked about 100 targets with a combination of aircraft, warships and artillery, one of which targeted "a financial institution used by

Hamas, always the voice of sweet reason,

".

Paleostinian officials confirmed that National Islamic Bank in

Gazoo

City, which was set up by the Islamist movement that runs

Gazoo

, was severely damaged in a raid.

Hamas officials and witnesses also told AFP that strikes hit the homes of several leaders within its armed wing, the Ezzedine al-Qassam Brigades.

Among those targeted were the homes of senior Hamas military commander Raed Aatar in the southern city of Rafah, as well as that of Abu Anza, a Qassam official in Khan Yunis, also in the south, where raids also targeted Islamic Jihad
...created after many members of the Egyptian

Moslem

Brotherhood decided the organization was becoming too moderate. Operations were conducted out of Egypt until 1981 when the group was exiled after the

liquidation

of President Anwar Sadat. They worked out of Gaza until they were exiled to Lebanon in 1987, where they clove tightly to Hezbollah. In 1989 they moved to Damascus, where they remain a subsidiary of Hezbollah...
offices.

Monday was the bloodiest day of the Israeli operation since it was launched on Wednesday, with 33 people killed.

During the late evening, a family of four was killed in an attack on Beit Lahiya, and two teenage brothers were killed in Rafah.

During the day, warplanes had attacked

Gazoo

City's Shuruq tower media centre -- the second time the building has been targeted -- killing a senior Islamic Jihad

myrmidon

.

Islamic Jihad sources named him as Ramez Harb and said he was a senior commander in its armed wing, the Al-Quds Brigades.

Posted by: Fred || 11/21/2012 00:00 || Comments || Link || E-Mail|| [827 views] Top|| File under: Hamas
Syria-Lebanon-Iran
Iran says Saudi Arabia "exploring in prohibited border areas"
[Al Ahram] Iran accused Soddy Arabia


...a kingdom taking up the bulk of the Arabian peninsula. Its primary economic activity involves exporting oil and soaking Islamic rubes on the annual hajj pilgrimage. The country supports a large number of princes in whatcha might call princely splendor. When the oil runs out the rest of the world is going to kick sand in their national face...


of conducting what it called exploration activities in prohibited border areas, according to Iran's foreign ministry

front man

quoted on state news agency IRNA on Tuesday.

Ramin Mehmanparast made the accusation at his weekly news conference in response to a question about a Saudi complaint to the United Nations


...a formerly good idea gone bad...


last week that Iran strayed onto its territory near oil and gas fields in the Gulf.

"Apparently Saudi Arabia has taken actions for exploration activities in prohibited border areas," Mehmanparast said. "The necessary notices were given, and our country's point of view and our commitment to border agreements were conveyed to the Saudi ambassador in Tehran."

"We think that any differences can be solved in an environment of cooperation and with a spirit of partnership and understanding," he added.

"The violation that has taken place was on the part of Saudi companies and if this issue is to be followed up, they must be questioned," he said.

Posted by: Fred || 11/21/2012 00:00 || Comments || Link || E-Mail|| [408 views] Top|| File under: Govt of Iran
Africa North
Justice ministry freezes assets of Ahmed Shafiq
[Al Ahram] The financial assets of Ahmed Shafiq and his three daughters have been frozen by an order of the justice ministry.

The Mubarak-era prime minister and his daughters, Sherine, May and Amira, were placed on an airport watch list and forbidden from disposing of their stocks, bonds and wealth.

The decision was made by the vice president of the Cassation Court and the assistant justice minister for illicit gains. It confirms the decision of the Illicit Gains Authority in October to freeze the assets of Shafiq and his daughters.

A

blurb

by the exchange market said the decision covered all stocks and bonds, and that all brokerage firms and investment funds had been informed of the decision.

The decision was based on investigations into complaint 115 of 2012. Shafiq is accused of selling 40,000 square metres of land owned by the Cooperative Housing Association for Military Pilots at a fraction of its market value to Gamal and Alaa Mubarak during the 1990s. He was head of the association at the time.

He will also be tried in absentia in November on charges of financial corruption when he was the civil aviation minister.

Posted by: Fred || 11/21/2012 00:00 || Comments || Link || E-Mail|| [464 views] Top|| File under: Arab Spring
Israel-Palestine-Jordan
Israel's Peres accuses Iran of instigating Gaza violence
[Al Ahram] Israel's President Shimon Peres accused Iran of encouraging the Paleostinians to continue rocket attacks on Israel rather than negotiating a ceasefire, saying "they are out of their mind."

At the same time, Peres praised Egypt's President Mohamed Morsi for the constructive role he has played in the intensifying crisis.

"The unpleasant one is the Iranians. They are trying again to encourage the

Hamas, always the voice of sweet reason,

to continue the shooting, the bombing, they trying to send them arms," Peres said in interview on CNN.

"They are out of their mind," he said.

Peres said Israel had no choice but to wage its offensive against Hamas in

Gazoo

despite the rising civilian casualties, citing what he said were 1,200 missiles fired from the territory in the past six days.

"In one minute, if they stop shooting, there won't be any casualties," he said.

In singling out Iran, Peres said, "We are not going to make a war with Iran. But we are trying to prevent the shipping of long range missiles which Iran is sending to Hamas."

"But Iran is a problem, world problem, not only from the point of view of building a nuclear danger, but also from the point of being a center of world terror.

"They finance, they train, they send arms, they urge, no responsibility, no moral consideration," Peres said.

Asked whether a ground war in

Gazoo

was inevitable, Peres said he was hopeful that there would be a ceasefire.

"The negotiations are still being continued. It's difficult for all parties, but it's not over and the best choice for all of us is to stop shooting," he said.

Posted by: Fred || 11/21/2012 00:00 || Comments || Link || E-Mail|| [386 views] Top|| File under: Govt of Iran
Bangladesh
67 Jamaat, Shibir men detained
[Bangla Daily Star] As many as 67 leaders and activists of Bangladesh Jamaat-e-Islami


... a Pakistani catspaw remaining active in Bangla politix, loosely affiliated with the Pak religious party of the same name and closely affiliated with most of the terror organizations in Bangla. A member of the BNP's four party governing coalition....


and Islami Chhatra Shibir


... the student wing of the Jamaat-e-Islami Bangladesh...


have been tossed in the clink
Into the paddy wagon wit' yez!
on charges of vandalism and attacking police in Narayanganj, Chittagong, Gaibandha and Rajshahi in the last two days.

In Narayanganj, police arrested 52 of them in an overnight drive.

The arrests were made after Sub-Inspector Atiar Rahman of Narayanganj Sadar Model Police Station filed two cases on Monday night on charges of attacking law enforcers and setting fire to a police van that day.

Among the arrestees were Jamaat district Ameer Maulana Mainuddin, its Finance Secretary Jubaid and Rupganj upazila unit Shibir President Mohammad Ali.

Narayanganj police yesterday closed Sub-Inspector Noor Mohammad of the same

cop shoppe

for negligence of duty during Monday's violence, said Sheikh Nazmul Alam, district superintendent of police.

Shibir activists vandalised at least five vehicles that day, leaving 10 people injured.

In Chittagong city, a court sent 13 Shibir activists to jail in connection with vandalism across the port city on Sunday.

Chittagong Metropolitan Magistrate Md Hasanul Islam passed the order yesterday when the arrestees were produced before the court, said court sources.

In Gaibandha, Police arrested Jamaat's District Organizing Secretary Nazrul Islam Lebu, also Jamaat-nominated candidate for Gaibandha-3 in the last three elections, yesterday morning at his Palashbari residence on charges of obstructing the work of the police.

In Rajshahi, law enforcers along with the Rajshahi University authorities raided the university's Shaheed Shamsuzzoha Hall yesterday evening and arrested masters student Anwar Hossain of the Arabic department.

The hall's Provost Dr Mostafa Sharif Anwar said they called the police after getting information about Shibir men planning to gather in the hall for a secret meeting.

Officer-in-Charge Sanaul Haque of Motihar Police Station said they arrested Anwar, suspecting that he was a Shibir activist. Police made the arrest after conducting an hour-long raid in the hall.

Posted by: Fred || 11/21/2012 00:00 || Comments || Link || E-Mail|| [742 views] Top|| File under: Jamaat-e-Islami
India-Pakistan
Qazi blames 'American agent' for attack
[Dawn] Terming

suicide kaboom

on his convoy in
Mohmand Agency


... Named for the Mohmand clan of the Sarban Pahstuns, a truculent, quarrelsome lot. In Pakistain, the Mohmands infest their eponymous Agency, metastasizing as far as the plains of Peshawar, Charsadda, and Mardan. Mohmands are also scattered throughout Pakistan in urban areas including Karachi, Lahore, and Quetta. In Afghanistan they are mainly found in Nangarhar and Kunar...


an act of 'American agent', Jamaat-e-Islami
...The Islamic Society, founded in 1941 in Lahore by Maulana Sayyid Abul Ala Maududi, aka The Great Apostosizer. The Jamaat opposed the independence of Bangladesh but has operated an independent branch there since 1975. It maintains close ties with international Mohammedan groups such as the Moslem Brotherhood. the Taliban, and al-Qaeda. The Jamaat's objectives are the establishment of a pure Islamic state, governed by Sharia law. It is distinguished by its xenophobia, and its opposition to Westernization, capitalism, socialism, secularism, and liberalist social mores...
former chief Qazi Hussian Ahmad has said that his party will continue political activities in tribal areas to frustrate nefarious designs of enemies.

Addressing a public gathering at Khapakh locality in Heleemzai tehsil on Monday, he said that the US and its allies wanted to create law and order situation in the tribal areas to prolong their presence in the region.

He alleged that the US and other anti-Islam forces had formed a network of their agents in the tribal areas to harm interests of Pakistain and pit tribal people against each other.

On the occasion, the office of Jamaat-e-Islami in Mohmand Agency was inaugurated and name of new chief of the party in the tribal region was announced.

Qazi Hussain addressed the public meeting despite a suicide attack on his convoy. He said that through such cowardly acts they couldn't be stopped from running their campaign. He said that they would expose America to Pak nation as well as the whole world.

"This is my third visit within a year to Mohmand tribal region. It shows the interest being taken by my party in the backward area," the former chief of Jamaat-e-Islami said.

He also criticised the government for its pro-America policies. He said that people were the ultimate sufferers of the so-called war against terrorism. He said that the prevailing crises would continue if the government didn't sever ties with America and come out of the war against terrorism.

Qazi Hussain said that the worsening law and order was badly affecting economy of the country. He said that the US considered itself champion of human rights


When they're defined by the state or an NGO they don't mean much...


bit it was openly supporting Israeli air strikes against the innocent Paleostinians.

The JI leader said that Israel and India were enemies of Pakistain. "It is the need of the hour to review our foreign policy," he said. He urged

Moslem

s to forge unity to foil conspiracies being hatched against them by Israel and its mentors.

JI Fata chief Haroon Rashid, Mohmand former chief Saeed Khan, Dr Munsif Khan and new chief of JI in Mohmand Qari Fazle Subhan also addressed the gathering.

Posted by: Fred || 11/21/2012 00:00 || Comments || Link || E-Mail|| [496 views] Top|| File under: Jamaat-e-Islami
Who's in the News
30
[untagged]
7
Hamas
4
Govt of Pakistan
4
Jamaat-e-Islami
3
Govt of Iran
3
TTP
3
Arab Spring
2
al-Qaeda
2
al-Qaeda in Pakistan
2
Govt of Syria
1
al-Qaeda in North Africa
1
Hezbollah
1
Pirates
1
Thai Insurgency
1
Taliban
1
Al-Muhajiroun
Bookmark
E-Mail Me
The Classics
The O Club
Rantburg Store
Comments Spam
The Bloids
The Never-ending Story
Thugburg
RSS Links
Gulf War I
The Way We Were
Bio
Sink Trap
Alzheimer's Association
Day by Day
Counterterrorism
Hair Through the Ages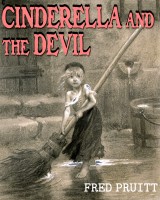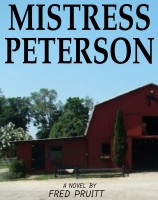 On Sale now!


A multi-volume chronology and reference guide set detailing three years of the Mexican Drug War between 2010 and 2012.

Rantburg.com and borderlandbeat.com correspondent and author Chris Covert presents his first non-fiction work detailing the drug and gang related violence in Mexico.

Chris gives us Mexican press dispatches of drug and gang war violence over three years, presented in a multi volume set intended to chronicle the death, violence and mayhem which has dominated Mexico for six years.
Click here for more information


Meet the Mods
In no particular order...


Steve White
Seafarious
Pappy
lotp
Scooter McGruder
john frum
tu3031
badanov
sherry
ryuge
GolfBravoUSMC
Bright Pebbles
trailing wife
Gloria
Fred
Besoeker
Glenmore
Frank G
3dc
Skidmark
Alaska Paul



Better than the average link...



Rantburg was assembled from recycled algorithms in the United States of America. No trees were destroyed in the production of this weblog. We did hurt some, though. Sorry.
18.234.51.17