Bangladesh
Chalo, chalo Shahbag chalo
[Dawn] There are only a few occasions when I really miss 'East Pakistain'. These days are one of those. Had we been together, Shahbag would have won at least a two-column on page 3 and chalo chalo Shahbag chalo graffiti on some town walls. Maybe the Dhaka bureaus of few channels would have covered the massive youth gathering there and improvising further on my wish list, perhaps the demands of the Shahbag mass could have triggered a parallel youth movement over here. But pity me, I came to know about what's happening in that Dhaka city compound through New York Times


...which still proudly displays Walter Duranty's Pulitzer prize...


despite the fact that it is related to us -- Paks -- in more than one direct ways.

It started on 5th February, the day Bangladesh's International Crimes Tribunal awarded life sentence to a person nicknamed 'Butcher of Mirpur' for his part in the mass murder and rape of Bengalis in 1971. He is a leader of Bangladesh's Jamaat-e-Islami
...The Islamic Society, founded in 1941 in Lahore by Maulana Sayyid Abul Ala Maududi, aka The Great Apostosizer. The Jamaat opposed the independence of Bangladesh but has operated an independent branch there since 1975. It maintains close ties with international Mohammedan groups such as the Moslem Brotherhood. the Taliban, and al-Qaeda. The Jamaat's objectives are the establishment of a pure Islamic state, governed by Sharia law. It is distinguished by its xenophobia, and its opposition to Westernization, capitalism, socialism, secularism, and liberalist social mores...
. The sentence was the second from the Tribunal. The first one had awarded death sentence to another Jamaat leader who was tried in absentia -- the police suspects he had escaped to Pakistain sometime back.

The international community is not happy with the death penalty and also found the trial falling short of meeting the international standards of justice. Many also see the whole matter of trying war criminals as a ploy by the ruling Awami League to divert the Bangladeshi public's attention from its abysmal performance over past four years. The country will go to polls early next year. Awami League will face the four party alliance led by
Khaleda Zia
Three-term PM of Bangla, widow of deceased dictator Ziaur Rahman, head of the Bangla Nationalist Party, an apparent magnet for corruption ...
's Bangladesh Nationalist Party with Jamaat as its second largest partner. Hence, hitting at Jamaat will also supposedly batter the opposition alliance.

All of this may be true, but only partly. The crowd at Shahbag has shown some characteristics that distinguish it from what a conspiratorial power can assemble. Starting with a small spontaneous gathering powered by social media, it has sustained itself to date and its ranks have been swelling continuously. Moreover, I feel that the energy emanating from it can't be artificial. But if you think I am getting carried away, do compare it with the crowd that had gathered in Islamabad a few weeks ago to purge the country of yazids.


Anybody know which particular persecuted minority they are?

The two are in complete contrast and their stark differences can exemplify conspiracies and movements.

Critics are also skeptical of the main demand of the Shahbag movement -- death for war criminals, no less and nothing else. This should, however, be viewed in the light of the fact that Jamaat has a history of dodging efforts for a war crime trial in Bangladesh. But this time around, it seems they are left alone and exposed. After the first death sentence by the Tribunal, the government and the court were publicly criticised by western countries and the pressure is likely to have softened the second sentence to life imprisonment. One can expect that the next sentences would be even milder and in the end the initiative of settling the issue of war crimes would fizzle out, again.

The Shahbag youth, I believe, is not frustrated at the 'leniency' of the verdict as much as it is infuriated by the Jamaat getting away with murder. Jamaat's volunteer corps were known to be the ears and eyes of the Pakistain Army in 1971 and served as its point men at the time. But what surprises me most is the absence of Pakistain from the Shahbag protest. One can understand the legal limitations and diplomatic expediencies of the Bangladeshi government but the same does not hold true for the 'vengeful crowds'. You don't hear any slogan against Pakistain, see no flag or effigy burning, not even some pressure for the government of Pakistain to offer an apology. I have scoured through the internet and have found no trace of Pakistain at Shahbag -- just that the star and the crescent appears on the caps of hated

holy man

s in posters and placards. The Bangladeshis are strictly observing the protest as an internal affair -- the matter is between the people and the Jamaat, Pakistain comes only as a reference. So the context may be historical, the fight is all about the present and the youth does not need any forensic evidence as their daily lives can stand to witness as to what Jamaat and Shibir mean to their freedom (the student wing of Jamaat is called Jamaat in Pakistain and Shibir in Bangladesh).

Jamaat-Jamaat seem to stand against everything that most of the youth loves -- arts, culture, freedom and friendship. To me, they signify a force that wants to obscure knowledge, stifle creativity and dissent; a force that intrigues, maneuvers, manipulates and conspires. The happenings of 1971 seem to epitomise what the party stands for and that was also the time when Jamaat was at its fiercest. If it can be seen to get away with the most heinous of its acts, nothing should stop it from ruling over every aspect of the present-day lives of Bangladeshi youth.

The fundamentalist narrative of Islam has come to dominate the lives of middle classes across the

Moslem

world for over half century now. It was presented to them as a viable option to build egalitarian societies while staking claim to a unique identity in compensation for their traditional ones that they had lost to colonial machinations. Its champions, the Jamaat-e-Islami included, have deceived the populace and have traded our dreams for the clergy's vested interests, pushing us into the lairs of blood thirsty dictators and auctioning our souls to the highest bidder in the geopolitics bazaar.

What was once 'East Pakistain' has seen the most merciless of the faces of religious nationalism and 'West Pakistain' is still bleeding from the thousand cuts it has endured from the same. As a matter of fact, middle classes across North Africa, Middle East and Far East are suffering in various ways and degrees from the myopic narrative of political Islam that bars them from accepting who they are and stopping them from living lives to the fullest.

A counter narrative raises its head only occasionally. It has proven to be meek and elusive. It has dropped some hints, tweeted a few times, but has largely remained confined to academic circles. Can Shahbag be seen as a step to take the debate to the populist realm, an attempt to make familiar the alternative intellectual discourse? I wish it to be so. Challenging the conservative narrative in bold terms and brave ways shall give way to a new discourse on what role religion should have in our collective national lives. And if it has to start with a few bold steps in Dhaka, so be it, and let us chalo, chalo Shahbag chalo.
Continued on Page 49
Posted by: Fred || 02/23/2013 00:00 || Comments || Link || E-Mail|| [449 views] Top|| File under: Jamaat-e-Islami
Government
Manufacturered Sequestration "Crisis"
Even during this desultory economic recovery, one industry thrives -- the manufacture of synthetic hysteria. It is, however, inaccurate to accuse the Hysteric in Chief of crying "Wolf!" about spending cuts under the sequester. He is actually crying "Hamster!"
Hey! You ever been bit by a hamster? It hurts!

As in: Batten down the hatches -- the sequester will cut $85 billion from this year's $3.6 trillion budget! Or: Head for the storm cellar -- spending will be cut 2.3 percent! Or: Washington chain-saw massacre -- we must scrape by on 97.7 percent of current spending! Or: Famine, pestilence and locusts will come when the sequester causes federal spending over 10 years to plummet from $46 trillion all the way down to $44.8 trillion! Or: Grass will grow in the streets of America's cities if the domestic agencies whose budgets have increased 17 percent under President Obama must endure a 5 percent cut!

The sequester has forced liberals to clarify their conviction that whatever the government's size is at any moment, it is the bare minimum necessary to forestall intolerable suffering. At his unintentionally hilarious hysteria session Tuesday, Obama said: The sequester's "meat-cleaver approach" of "severe," "arbitrary" and "brutal" cuts will "eviscerate" education, energy and medical research spending. "And already, the threat of these cuts has forced the Navy to delay an aircraft carrier that was supposed to deploy to the Persian Gulf."


Remember "The Admiral's Barge" Syndrome?


In the high-stakes pressure campaign against Iran's nuclear weapons program, U.S. policy has been to have two carriers in nearby waters. Yet the Navy is saying it cannot find cuts to programs or deployments less essential than the Truman deployment. The Navy's participation in the political campaign to pressure Congress into unraveling the sequester is crude, obvious and shameful.

Obama, who believes government spends money more constructively than do those who earn it, warns that the sequester's budgetary nicks, amounting to one-half of 1 percent of gross domestic product, will derail the economy. A similar jeremiad was heard in 1943 when economist Paul Samuelson, whose Keynesian assumptions have trickled down to Obama, said postwar cuts in government would mean "the greatest period of unemployment and industrial dislocation which any economy has ever faced."

Federal spending did indeed shrink an enormous 40 percent in one year. And the economy boomed.
Well, maybe so, but that was before Global Warming!
Because crises are government's excuse for growing, liberalism's motto is: Never let a crisis go unfabricated. But its promiscuous production of crises has made them boring.


Remember when, in the 1980s, thousands died from cancers caused by insufficient regulation of the chemical Alar sprayed on apples? No, you don't because this alarming prediction fizzled. Alar was not, after all, a risk.

Remember when "a major cooling of the climate" was "widely considered inevitable" (New York Times, May 21, 1975) with "extensive Northern Hemisphere glaciation" (Science magazine, Dec. 10, 1976) which must "stand alongside nuclear war as a likely source of wholesale death and misery" (International Wildlife, July 1975)? Remember reports that "the world's climatologists are agreed" that we must "prepare for the next ice age" (Science Digest, February 1973)?

Today, while Obama prepares a governmental power grab to combat global warming, sensible Americans, tuckered out with apocalypse fatigue, are yawning through the catastrophe du jour, the sequester. They say: Cry "Havoc!" and let slip the hamsters of sequestration.


Sequestration - halfway there!
Posted by: Bobby || 02/23/2013 13:31 || Comments || Link || E-Mail|| [586 views] Top|| File under:
Home Front: Culture Wars
America's New Mandarins
... I think that we are looking at something even deeper than that: the Mandarinization of America.


Or to use a Russian word, the new nomenklatura.

The Chinese imperial bureaucracy was immensely powerful. Entrance was theoretically open to anyone, from any walk of society--as long as they could pass a very tough examination. The number of passes was tightly restricted to keep the bureaucracy at optimal size.

Passing the tests and becoming a "scholar official" was a ticket to a very good, very secure life. And there is something to like about a system like this ... especially if you happen to be good at exams. Of course, once you gave the imperial bureaucracy a lot of power, and made entrance into said bureaucracy conditional on passing a tough exam, what you have is ... a country run by people who think that being good at exams is the most important thing on earth. Sound familiar?

The people who pass these sorts of admissions tests are very clever. But they're also, as time goes on, increasingly narrow. The way to pass a series of highly competitive exams is to focus every fiber of your being on learning what the authorities want, and giving it to them.

...All elites are good at rationalizing their eliteness, whether it's meritocracy or "the divine right of kings." The problem is the mandarin elite has some good arguments. They really are very bright and hardworking. It's just that they're also prone to be conformist, risk averse, obedient, and good at echoing the opinions of authority, because that is what this sort of examination system selects for.

The even greater danger is that they become more and more removed from the people they are supposed to serve.

...I think that to some extent, the current political wars are a culture war not between social liberals and social conservatives, but between the values of the mandarin system and the values of those who compete in the very different culture of ordinary businesses--ones outside glamour industries like tech or design.

...the final problem, which is that this ostensibly meritocratic system increasingly selects from those with enough wealth and connections to first, understand the system, and second, prepare the right credentials to enter it--as I believe it also did in Imperial China.
Posted by: g(r)omgoru || 02/23/2013 04:46 || Comments || Link || E-Mail|| [567 views] Top|| File under:
India-Pakistan
Ugly scenes
Pakistani lawyers are an active bunch... possibly even hyperactive.

[Dawn] ON Thursday, lawyers in Faisalabad


...formerly known as Lyallpur, the third largest metropolis in Pakistain, the second largest in Punjab after Lahore. It is named after some Arab because the Paks didn't have anybody notable of their own to name it after...


and Sargodha were staging a sit-in for the establishment of benches of the Lahore High Court in their respective cities. But despite the relative calm in the protest camps, violence lurked in the background. A day earlier, lawyers in Faisalabad had resorted to familiar, violent action, apparently instigated by an impatient bar member who threatened to immolate himself in support of the demand for a bench. Sessions and district courts were ransacked. The courtrooms were locked, an image which apart from conveying the desired message of the lawyers conjured up a host of other distressing thoughts. Not least disturbing of these was the symbolism in relation to the many litigants for whom the doors to justice now appeared closed. The summary closure has added insult to injury in the case of these Pak citizens. The call for new LHC benches notwithstanding, there is plenty of reason to focus on reforming the subordinate courts. This is what the stranded litigants have been waiting for, only to find a lock blocking them.

The phenomenon of professionals, trained to uphold the principles of justice, taking the law into their own hands has been a common occurrence, and the repeated violence has added an element of despair to the pain such happenings inevitably cause. The tendency for violence is often blamed on "arrogance", which is then readily linked to the lawyers' victory in the free-judiciary movement a few years ago. This is as bad an advertisement for justice as there can be. Obviously, a counter-explanation can be attempted by terming such behaviour a sign of desperation among a group that has been denied its demand. In reality, this is disappointment mixed with a sense of power, as if the rampaging protesters enjoy immunity due to their proximity to the law.
Posted by: Fred || 02/23/2013 00:00 || Comments || Link || E-Mail|| [387 views] Top|| File under: Govt of Pakistan
Open season on Hazaras
[Dawn] "AM I next?" asked the placard carried by a little Hazara girl in the aftermath of the most recent atrocity against her community in Quetta.

It speaks volumes for our collective impotence that not a single person in Pakistain from the president downwards can reassure her about her safety. So sadly, until she can move to a less violent and more tolerant country, she will have to live under the constant shadow of a terrorist attack.

The international community seems to be more aware of the danger the Hazaras are in than we are. Days after the most recent massacre, the Australian government has generously offered to take 2,500 families. And thousands of Hazaras have already fled abroad, legally or illegally, seeking asylum in safe, normal societies.

After days of peaceful protests that paralysed parts of several cities, things are back to normal, and the Hazaras have buried their dead. But apart from the routine, well-practised drill -- suo motu
...a legal term, from the Latin. Roughly translated it means I saw what you did, you bastard...
proceedings, cabinet committees, transfer of the police chief, etc -- little has changed.

Immediately following the Feb 16 slaughter, a

front man

for the Lashkar-e-Jhangvi


... a 'more violent' offshoot of Sipah-e-Sahaba Pakistain. LeJ's purpose in life is to murder anyone who's not of utmost religious purity, starting with Shiites but including Brelvis, Ahmadis, Christians, Jews, Buddhists, Rosicrucians, and just about anyone else you can think of. They are currently a wholly-owned subsidiary of al-Qaeda ...


called the media to claim responsibility and threaten more attacks, boasting that his organization had 20 similar vehicles ready to kill yet more Hazaras. And given the incompetence of our security services, who can doubt the LJ's ability to carry out their threat?

In a bid to distance themselves from any responsibility, both the ISI and Interior Minister Rehman Malik


Pak politician, Interior Minister under the Gilani government. Malik is a former Federal Investigation Agency (FIA) intelligence officer who rose to head the FIA during Benazir Bhutto's second tenure. Malik was tossed from his FIA job in 1998 after documenting the breath-taking corruption of the Sharif family. By unhappy coincidence Nawaz Sharif became PM at just that moment and Malik moved to London one step ahead of the button men. He had to give up the interior ministry job because he held dual Brit citizenship.


claimed that they had warned the provincial authorities about an impending attack on the Hazaras. But as hundreds of tankers daily bring water into a parched Quetta, this vague warning was like telling the cops to look for a needle in a haystack. What they have failed to explain is how the LJ was able to buy nearly a ton of

kaboom

in Lahore and transport it across hundreds of miles without let or hindrance.

I'm glad Imran Khan

... aka Taliban Khan, who who convinced himself that playing cricket qualified him to lead a nuclear-armed nation with severe personality problems...
has finally climbed off the fence and condemned the LJ for this attack. But he needs to take the next rational and moral step, and realise that you cannot cherry-pick between these groups of killers. When he calls for negotiations with the Taliban, he should know that the LJ is not only the Tehrik-e-Taliban Pakistain's ideological clone, but is believed to often coordinate attacks with them.

Indeed, the presence of Ejaz Chaudhry, the Pakistain Tehrik-e-Insaf
...a political party in Pakistan. PTI was founded by former Pakistani cricket captain and philanthropist Imran Khan. The party's slogan is Justice, Humanity and Self Esteem, each of which is open to widely divergent interpretations....
's senior vice president, at rallies organised by the establishment-supported Difa-e-Pakistain Council last year, raised many questions. On the stage with him was Malik Mohammed Ishaq, a key LJ leader. Despite the ban on the LJ, leaders from this group have hardly bothered to conceal their presence in public.

This should not surprise us, given the fact that Ishaq was freed on bail by the Supreme Court in 2011, despite being accused of over 100 sectarian murders. Understandably, the Hazaras see a link between his release and the increase in the attacks targeting their community. In 2008, two LJ leaders mysteriously

beat feet from

a high-security jail in Quetta's army cantonment.

Rehman Malik has tried to pass the buck to the provincial authorities. But he needs to remember that after the Jan 10 attack that left over 100 Hazaras dead, Balochistan



...the Pak province bordering Kandahar and Uruzgun provinces in Afghanistan and Sistan Baluchistan in Iran. Its native Baloch propulation is being displaced by Pashtuns and Punjabis and they aren't happy about it...


was placed under governor's rule, thereby making the federal government responsible for security. Indeed, why he hasn't had the decency to resign long ago is beyond me.

Some in government have tried to spin the recent attack as a foreign reaction to the decision to hand over Gwadar port to a Chinese firm for operational purposes. But this is clearly a red herring as no such decision had been finalised when the January attack took place. Indeed, Shias have been relentlessly targeted for years. A Shia doctor and his young son were

bumped off

in Lahore only days ago.

The desperate Hazaras have demanded that Quetta be handed over to the army to ensure security. But the truth is that the army is part of the problem as it has been the real power in the province for years. In an effort to quell the insurgency there, it has allegedly used

bad turban

groups like the LJ to kill and kidnap Baloch nationalists. This is one reason the LJ feels it has carte blanche to go after the Hazaras.

The harsh reality is that over the years, Balochistan has become a cauldron of armed and dangerous gangs and militias of all kinds, pushing a wide range of religious, political and sectarian agendas. From the Afghan Taliban to the Baloch National Army to Jundullah, the province encompasses a witch's brew of violent forces that are tearing it apart.

None of this provides any solace to the unfortunate Hazaras. Clearly, they cannot continue living in Balochistan with any degree of security. Even with the most efficient police and army -- something we can hardly claim to have -- there is little that can be done to stop determined

jacket wallah

s.

As long as the poisonous Takfiri
...an adherent of takfir wal hijra, an offshoot of Salafism that regards everybody who doesn't agree with them as apostates who most be killed...
ideology justifying the murder of other

Moslem

s is freely propagated in mosques and madressahs, deranged killers will continue to wreak havoc. And as long as our civilian and military security agencies can't get their act together, innocent men,

women and kiddies

will continue to be slaughtered.

No country in the world has suffered as much as Pakistain from religious violence, and no other country facing this threat has done so little to counter it. One would have thought that after two decades and over 40,000 dead, we would have figured out a way to tackle the terrorists. Other states have enacted robust laws, and put in place highly trained and well-armed anti-terrorist forces. Intelligence-sharing between agencies is routine.

In Pakistain, despite years of mayhem, our intelligence agencies keep information close to their chests, and federal and provincial governments seldom coordinate operations. And there is still no consensus among political parties about the existential danger extremism poses to Pakistain.

Tensions between the civilian government and the military leadership means that they are working at cross-purposes in what should be a united struggle against

bad turban

forces.

Despite the outrage after the latest atrocity, I don't expect things to change. The state has always relied on our short attention span: as soon as there is another attack, our focus will be diverted from the Quetta carnage. Soon, it will be business as usual for everybody except the Hazaras.
Posted by: Fred || 02/23/2013 00:00 || Comments || Link || E-Mail|| [390 views] Top|| File under: Lashkar e-Jhangvi
When a state is dysfunctional
[Dawn] WHO knows what a failed state is? Such definitions are for the academics and experts. But what one can easily ascertain is a state that is dysfunctional.


The dictionary entry has a picture of Pakistan...

For what would you call a state that has neither the power to generate resources and tax those who need to be taxed, nor the system or even the need to ensure that it accounts for what it spends? It can keep piling up a huge deficit without question and have nothing to show for it.

What would you call a state that cannot deliver the very least: the safety of life and limb to its citizens? Where if you particularly happened to be in the smaller provinces the only thing you could get by on is your faith. Yes, God remains the only recourse.

It has to be a dysfunctional state where those who call for their legitimate inalienable rights can be picked up in the dead of night and be found weeks or months later in a ditch with telltale signs of what happens if you take your fundamental rights too seriously; where in one part of the country

coppers

such as Malik Saad, Sifwat Ghayur and hundreds of nameless others whose sacrifices are as worthy as those named, write a final, valiant chapter in their blood.

At the same time an 'anti-terror' police boss in another part of the country cuts deals with sectarian murderers to leave his jurisdiction alone reportedly in exchange for safe passage for operations elsewhere and is rewarded with promotions. The sectarian groups are much stronger as a result.

Take Benazir Bhutto


... 11th Prime Minister of Pakistain in two non-consecutive terms from 1988 until 1990 and 1993 until 1996. She was the daughter of Zulfikar Ali Bhutto, founder of the Pakistain People's Party, who was murdered at the instigation of General Ayub Khan. She was murdered in her turn by person or persons unknown while campaigning in late 2007. Suspects include, to note just a few, Baitullah Mehsud, General Pervez Musharraf, the ISI, al-Qaeda in Pakistain, and her husband, Asif Ali Zardari, who shows remarkably little curiosity about who done her in...


, Salmaan Taseer, Shahbaz Bhatti and more recently Bashir Bilour. All these politicians stood like a rock in defying the terrorists, bigots and intolerant ideologies -- until they were cut down by the terrorists.

Have you ever seen a person with greater courage than that Pakhtunkhwa minister Mian Iftikhar whose son was mowed down in a hail of Taliban bullets? Neither his grief nor personal loss forced him to bend his resolve.

These are high-profile figures. Can we look at those they left behind in the eye and assure them that the sacrifices of their loved ones were not in vain? Go ahead if you can but I, for one, will be too ashamed to even contemplate doing any such thing.

Is there a point in trying to remember Asiya Bibi? Well done, we can say to ourselves for at least we recall her name.

Do we recall a single name of the many, many Christians who died when their entire neighbourhood was torched in that Punjab village? Godhra, was it?

Surely, we have expressed such outrage over the mass murder of Shia-Hazaras in recent days that we'd be able to think of the victims in terms other than mere statistics. But we can't. If it was 200 Shia Hazaras killed last year, a greater number has fallen in the first two months of 2013 alone.

We are not supposed to have photographic memories so how can we name a single Hindu woman converted forcibly to Islam. Of course, if (yes, if) the state was not dysfunctional such incidents would be the exception, not the norm. We'd remember the one or two victims.

Now that the state has stood by, paralysed by fear or expediency, we have let armed zealots show all minorities their place. Christians and Hindus couldn't be more marginalised. The Ahmadi community has been taught how safe it is for them to bow before their God in their place of worship.

Yes, now it is the turn of the 'minority'

Moslem

sect, the Shias, they consider an 'arrogant' lot who openly exercise their religious freedom. This too must end. Bomb their congregations; shoot their community notables and who knows they'll also be subdued into abandoning their faith.

What next? Oh yes plenty left. There are many whose Islamic rituals and practices differ from ours. And religion must not have room for diversity. We must find and exterminate all who don't agree with what we believe Islam to be.

Next it'll be women. Lock them up for they aren't equal citizens of the country; shameless that we have women working side by side with men in most urban centres. They even go to schools, colleges and universities and aspire for careers! Do they think they live in the 21st century?

Surely, they don't. We'll make them see their reality. What else will be our fate when we await an ever-elusive consensus while an existential threat snowballs? You and I can simmer and explode all we want.

The vision and the wisdom of the decision-makers can hardly be expected to deliver in such 'unimportant' areas. When the Kerry-Lugar legislation was passed, nobody needed a consensus to oppose the principle of civilian supremacy in matters of the state.

When memogate surfaced whatever its merits, extremely dodgy to the naked eye, neither the politicians nor the defenders of our territorial and ideological frontiers needed a consensus. And the courts to this day believe none is needed. Those were bigger threats to our integrity.

We have lost more of our brave sons, soldiers including officers of both regular and paramilitary forces, over the past five years than perhaps in any war that we have fought. And yet we await a consensus to establish whether the state or armed

hard boyz

will rule over swathes of our territory.

An elected government came into being five years ago. It says its unprecedented achievement is completing its term; its unparalleled legislative record which will provide the glue to hold the federation together. All we can count is our dead. Men,

women and kiddies

.

Now we are told a huge percentage of new young voters have been added to the electoral rolls. Youth represent a hope for tomorrow. Let's hope that over the next five years we have to count fewer dead. Anything more will be too ambitious an ask.

Posted by: Fred || 02/23/2013 00:00 || Comments || Link || E-Mail|| [467 views] Top|| File under: Govt of Pakistan
Who's in the News
32
[untagged]
5
Arab Spring
4
Govt of Pakistan
3
Govt of Syria
1
Boko Haram
1
al-Qaeda in Pakistan
1
Thai Insurgency
1
Sipah-e-Sahaba Pakistan
1
Govt of Iran
1
Jamaat-e-Islami
1
Salafists
1
Abu Sayyaf
1
al-Qaeda in North Africa
1
Lashkar e-Taiba
1
Indian Mujaheddin
1
Lashkar e-Jhangvi
1
al-Qaeda in Iraq
1
Hezbollah
Bookmark
E-Mail Me
The Classics
The O Club
Rantburg Store
The Bloids
The Never-ending Story
Thugburg
RSS Links
Gulf War I
The Way We Were
Bio
Merry-Go-Blog
Hair Through the Ages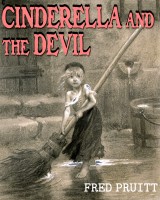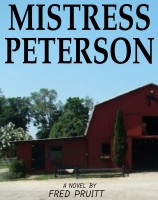 On Sale now!


A multi-volume chronology and reference guide set detailing three years of the Mexican Drug War between 2010 and 2012.

Rantburg.com and borderlandbeat.com correspondent and author Chris Covert presents his first non-fiction work detailing the drug and gang related violence in Mexico.

Chris gives us Mexican press dispatches of drug and gang war violence over three years, presented in a multi volume set intended to chronicle the death, violence and mayhem which has dominated Mexico for six years.
Click here for more information


Meet the Mods
In no particular order...


Steve White
Seafarious
Pappy
lotp
Scooter McGruder
john frum
tu3031
badanov
sherry
ryuge
GolfBravoUSMC
Bright Pebbles
trailing wife
Gloria
Fred
Besoeker
Glenmore
Frank G
3dc
Skidmark
Alaska Paul



Better than the average link...



Rantburg was assembled from recycled algorithms in the United States of America. No trees were destroyed in the production of this weblog. We did hurt some, though. Sorry.
52.91.221.160