Afghanistan
Half of freed Afghan fighters return to Taliban
At least half the Afghan Taliban recently freed from Pakistani prisons have rejoined the insurgency, a Pakistani intelligence official says, throwing into question the value of such goodwill gestures that the Afghan government requested to restart a flagging peace process.

A senior Western official who spoke on condition of anonymity so he could talk freely confirmed that "some" newly freed Taliban have returned to the battlefield.

The development underscores the difficulties in reaching a political deal with the Taliban before the end of 2014, when NATO and US troops are scheduled to have completed their withdrawal from Afghanistan. Many Taliban released from the US prison at Guantanamo Bay have also gone underground.

Despite some recent signs from the Taliban that they are willing to share power and want to avoid a civil war, the militants may well be playing for time until 2014. That's also when the Afghans are scheduled to elect a new president to succeed Hamid Karzai, whom the insurgents consider an American puppet.

The Taliban have long refused to speak directly with Karzai or his government. They have said they will negotiate only with the United States, which has held secret talks with them in the Gulf state of Qatar. But at Karzai's insistence, the US has since sought to have the insurgents speak directly with the Afghan government. Western officials privately say that the talks have so far gone no further.

At the request of the Afghan High Peace Council late last year, Pakistan freed 24 prisoners to coax a reluctant Taliban leadership to talk peace directly with Karzai's government, according to Ismail Qasemyar, a senior peace council official.

The freed prisoners are all Afghan Taliban, who are battling NATO and US troops in Afghanistan. Many of these fighters use neighbouring Pakistan as a home base, particularly in winter months.

The release of the prisoners appears to have backfired, however, with the intelligence official saying about half of them have returned to the Taliban. The outcome is further testing an already troubled relationship between Pakistan and Afghanistan, and drawing US complaints that Pakistan has not done enough to keep track of the freed Taliban.


Posted by: tipper || 02/23/2013 16:49 || Comments || Link || E-Mail|| [976 views] Top|| File under:
Africa North
Coptic activists slam Morsy's decision to hold elections over Easter
[Egypt Independent] Coptic

holy man

s and activists are speaking out against the president's decision to hold parliamentary elections over the Easter holidays.

The move is clearly aimed at excluding Copts from the voting process, and is disrespectful toward an entire segment of the population, activists argued. Coptic movements have threatened to stage several marches and protests until the president reverses his decision.

Priest Morqos of Shubra al-Kheima Church said that Coptic voter participation would be affected by these dates, and that he hopes the president would change his mind.

27-28 April, the dates of the first round of the elections, coincide with the beginning of the Holy Week and Palm Sunday, while the runoffs scheduled for 4-5 May clash with Holy Saturday and Easter, said Bishop Rafiq Gereish, the head of the Catholic Church's media office.

"Didn't the president consult anyone before setting the dates?" Gereish asked, saying that the president should retract his decision.

Vice-president of the Evangelical Church Andrea Zaki called on President Mohamed Morsy to postpone the elections to 7 May. The currently scheduled dates mark one of the holiest periods for Copts, and the president's decision came as a huge shock, he asserted.

Coptic activist John Talaat threatened a mass boycott of the election. He also argued that the new Parliamentary Election Law and the method of dividing voter constituencies were flawed. For instance, adding Shubra voters to the Central Cairo district would fragment the Coptic vote, he alleged.

Copts have a history of boycotting elections in cases of intransigence on the part of the Shura Council and the president, said Andrawos Eweida, the Maspero Youth Union coordinator. He called on all Coptic movements to take a united stand against such a clear affront from the Morsy administration.

Posted by: Fred || 02/23/2013 00:00 || Comments || Link || E-Mail|| [476 views] Top|| File under: Arab Spring
National Association for Change urges boycott of parliamentary elections
[Egypt Independent] The National Association for Change (NAC) issued a statement Friday calling for a mass boycott of the upcoming parliamentary elections.


Yep, best way to get what you want is not to vote.


In the statement, the NAC declared that Morsy lost legitimacy after he violated the independence of the judiciary with his 22 November Constitutional Declaration, and further lost his credibility after his administration was involved with the abduction, torture and killing of protesters. The statement slammed the administration's attempts to reconcile with figures from the Mubarak regime at the expense of national interests.

Morsy has failed to achieve social justice or ensure national security, and the price of basic goods and services like electricity and water have continued to increase under his rule, the statement alleged.

The NAC called for a widespread boycott of the parliamentary elections slated to kick off on 28 April in order to fight for the rights of those killed and injured by government forces during recent

festivities

.

The decision to boycott came after the president refused to respond to the Nour Party's initiative to reconcile with opposition political forces, or the National Salvation Front's demands to dismiss the Cabinet, form a neutral body to monitor the elections, dismiss the prosecutor general and dissolve the

Moslem Brüderbund

, the statement continued.
Posted by: Fred || 02/23/2013 00:00 || Comments || Link || E-Mail|| [345 views] Top|| File under: Arab Spring
Africa Subsaharan
American troops in Niger to set up drone base
President Barack Obama said Friday that about 100 American troops have been deployed to the African nation of Niger. Two U.S. defense officials said the troops would be setting up a base for unarmed drones to conduct surveillance.

Obama announced the deployment in a letter to Congress, saying that the forces "will provide support for intelligence collection and will also facilitate intelligence sharing with French forces conducting operations in Mali, and with other partners in the region."

The move marks a deepening of U.S. efforts to stem the spread of al-Qaida and its affiliates in the volatile region. It also underscores Obama's desire to fight extremism without involving large numbers of U.S. ground forces.

The drone base will allow the U.S. to give France more intelligence on the militants its forces have been fighting in Mali, which neighbors Niger. Over time, it could extend the reach not only of American intelligence-gathering but also U.S. special operations missions to strengthen Niger's own security forces.

One of the two U.S. defense officials who discussed the development confirmed the American troops would fly drones and other surveillance platforms from Niger military airstrips, tracking militant and refugee movement inside Mali and around the border. The U.S. will share that intelligence with Niger's military, the official said.

Both officials spoke on the condition of anonymity because they were not authorized to publicly discuss the project.

The drones at the Niger base will be unarmed and used for surveillance, not air strikes. Still, the development of a base in Niger raises the possibility that it could eventually be used for launching strikes.
Posted by: tipper || 02/23/2013 15:56 || Comments || Link || E-Mail|| [423 views] Top|| File under:
Iran Rejects Nigeria Spying Allegation
[An Nahar] Iran on Friday rejected it had committed any "illegal act" in Nigeria after the West African nation's secret police incarcerated
Book 'im, Mahmoud!
three Nigerians accused of spying for the Islamic republic.

Deputy Foreign Minister Hossein Amir-Abdollahian was quoted in media reports as saying he "rejected Nigerian and Western media reports of illegal activities by the Islamic republic in Nigeria".

Amir-Abdollahian said relations between Iran and Nigeria were "developing" and urged officials of the two nations to prevent such accusations from being made.

On Wednesday, the Nigerian secret police paraded a 50-year-old Islamic

holy man

and two accomplices who they alleged were spying on prominent individuals and targets for Iran.

Posted by: Fred || 02/23/2013 00:00 || Comments || Link || E-Mail|| [367 views] Top|| File under: Govt of Iran
Britain
UK Court Finds 3 Guilty In 'Spectacular' Plot
[Times of Israel]

Mohammedan

bully boyz

face life in prison for plan to carry out 'another 9/11′; watchdog decries 'disturbing example of would-be anti-Semitic terrorism'

Three men were found guilty Thursday of planning a "spectacular bombing campaign" in the UK, including an attack on a synagogue.

Irfan Naseer, 31, Irfan Khalid, 27, and Ashik Ali, 27, wanted to carry out "another 9/11" by using eight

jacket wallah

s armed with guns and explosives-filled rucksacks to target "crowded places" in their native city of Birmingham, Woolwich Crown Court found.

The trio had not decided on a specific target, but in conversations secretly recorded by police, Naseer said that even if the group could not make a bomb, it could "get guns, yeah, from the black geezers, Africans, and charge in some like synagogue or charge in different places."


Jihadi wanted: no brains required.

Two of the men, Naseer and Khalid, traveled to Pakistain twice for training, including a two-month stint at an al-Qaeda facility. They recorded martyrdom videos before returning to the UK in 2011, where they recruited Ali and experimented together in building bombs.

Naseer also helped send four other men to Pakistain for training, and recruited two others for his own plot. All six have already pleaded guilty to related terrorism charges.

In addition to 12 counts of preparing acts of terrorism between December 2010 and September 2011, Naseer, Khalid and Ali were convicted of raising money for terrorism and recruiting others for a terror act.

The Community Security Trust, a charity that monitors anti-Semitism and provides security for the Jewish community in

Britannia

, welcomed the guilty verdict, but said the plot "is yet another disturbing example of would-be anti-Semitic terrorism here in

Britannia

. This is the third recent case in which

hard boyz

have contemplated British Jews amongst other UK targets, the others being an al-Qaeda plot of 2011 and the Stock Exchange plot of 2010.

"Worse still, it follows last year's Khans case, in which a married couple solely targeted the Jewish community of North Manchester."

"In

Britannia

, terrorism threatens all of society. We are all at equal risk when using public places, such as transport hubs or famous buildings, but these cases demonstrate that British Jews face an additional level of threat, due to the sheer number of

hard boyz

who regard Jews as amongst the priority targets for their actions."

Sentencing will take place in April or May. The judge, Mr. Justice Henriques, has already warned the men they face life in prison.
Posted by: trailing wife || 02/23/2013 06:33 || Comments || Link || E-Mail|| [482 views] Top|| File under: al-Qaeda in Pakistan
Caribbean-Latin America
US Consulate in Matamoros extends travel warning as kidnappings soar in Tamaulipas -- UPDATED

For a map, click here. For a map of tamaulipas state, click here.
UPDATE: Updating with new information that Wendy Soto Misell was with her biological mother.

By Chris Covert
Rantburg.com

The US Consulate in Matamoros in Tamaulipas state has extended a warning to its citizens and employees about travelling on the highway in Tamaulipas, according to Mexican news accounts.

According to a news report posted on the website of Milenio news daily, the US Consulate based in Matamoros in Tamaulipas has extended an advisory it originally issued last November against travel in northern areas of Tamaulipas state. According to the report, the specific concerns listed were of armed robbery and kidnapping, especially on the roads linking Matamoros and Reynosa.

This writer was unable to locate the specific warning extension. The November 20th, 2012 travel warning was issued by the US State Department for the entire nation of Mexico. The US Consulate in Hermosillo, Sonora state had issued travel restrictions for US government employees travelling in Mexico, especially between Nogales and Hermosillo in Sonora. Those warnings were issued just days after the massive intergang shootout in Tubutama in Sonora early July 2010.

A separate warning was released December 14th, 2012 by the US Consulate in Matamroros due to the threat of kidnapping and carjacking, which occurred outside of Matamoros and Renosa.

Nuevo Laredo, west of Reynosa, has experienced a severe spike in kidnapping, particularly of teens in the past week. A news report posted on El Manana news daily said that four cases of kidnapped youths from age 13 to 20 have been reported in Nuevo Laredo. The article claims that Tamaulipas government authorities are helpless or are unable to investigate the abductions.

The report also said that parents have been forced to investigate the disappearances of their children.

A separate article which also appeared on the website of El Manana reported that a nine year old girl, identified as Wendy Soto Misell, disappeared and was presumed kidnapped last Wednesday at around 1200 hrs. The report said that Wendy attended La Primaria Luis Donaldo Colosio school in Nuevo Laredo.

A separate article which also appeared on the website of El Manana reported that a nine year old girl, identified as Wendy Soto Misell, disappeared and was presumed kidnapped last Wednesday at around 1200 hrs. The report said that Wendy attended La Primaria Luis Donaldo Colosio school in Nuevo Laredo.

However a later news brief in El Manana said that Wendy had been with her biological mother right along.

Chris Covert writes Mexican Drug War and national political news for Rantburg.com
Posted by: badanov || 02/23/2013 00:00 || Comments || Link || E-Mail|| [427 views] Top|| File under:
Europe
Hezbollah Agent Gathered Data On Israel Flights
[Jpost] Cyprus bomb plot suspect testifies that he was told to record landing times; NYT: Hezbollah paid Yaacoub $600 per month.


The man is singing like a bird. Going home after all this is probably not an option -- could it be that secretly he worked for Mossad all along? They're sly like that, you know.

Hossam Taleb Yaacoub, one of the suspects in a thwarted terrorist attack against Israelis in Cyprus in July, said on Friday that he was sent to record the time of arrival of flights from Israel, Army Radio reported.

According to the report, Yaacoub testified in court on Thursday that he was told by his superiors to document the landing times of flights from Israel.

The New York Times


...which still proudly displays Walter Duranty's Pulitzer prize...


reported the Cyprus bomb-plot suspect was payed "$600 per month since 2010" by Hezbollah.

The Times quoted a written testimony read before the court where Yaacoub described acting as a courier for the group in Turkey,

La Belle France

and the Netherlands.

Providing a rare insight into the operations of the Lebanese

cut-thoat

group, Yaacoub said that if his handler wished to contact him, he would send a message "about the weather," The Times reported.

"I work for my party," Yaacoub said. "Whenever they asked me to do something, I delivered," The Times quoted his testimony as stating.

Yaacoub was also given the code name "Wael," The Times reported, quoting the bomb-plot suspect as saying that "in general, the party is based on secrecy between members. We don't know the real names of our fellow members."

The bomb-plot suspect said that as a member of Hezbollah, he had the right to refuse to participate in terrorist operations, The Times reported. "If I was asked to participate in attacks, I had the right to refuse," he said.

On Thursday, President Shimon Peres called on the European Union


...the successor to the Holy Roman Empire, only without the Hapsburgs and the nifty uniforms and the dancing...


to place Hezbollah on its list of terror organizations. Peres said it was time for every organization, particularly the EU, to list Hezbollah as a terrorist group.

"In Syria the president is slaughtering his own people and the children of his country," Peres said, looking to the northeast. "Close by, in

Leb

, [Hezbollah leader Hassan] Nasrallah, wearing the robe of the religious, is pushing

Leb

toward war, even though

Leb

has no enemies."

Yaacoub, a 24-year old Lebanese-Swedish citizen, faces eight charges in the criminal court in the city of Limassol. The Cypriot authorities charged him with membership in a criminal organization whose aim is "carrying out missions in any part of the world, including the Cyprus Republic, against Israeli citizens," among seven other crimes -- reduced from an original 17 terrorism-related charges.

The Cypriot prosecution began its cross-examination of Yaacoub on Thursday, and the case may run until March 7, with a verdict anticipated in mid-March.
Posted by: trailing wife || 02/23/2013 06:33 || Comments || Link || E-Mail|| [410 views] Top|| File under: Hezbollah
Home Front: WoT
4 Somalis in U.S. guilty of supporting terrorism
A Somali terror leader implored his fellow countryman in California to send money 'to finance jihad," triggering a chain of events that ended with four convictions.

U.S. government agents recorded dozens of such calls a few years ago, according to the Department of Justice.

And on Friday, a jury found four Somali nationals guilty of supporting terrorism in their native country.

The verdict came after prosecutors played the recordings to jurors in a San Diego federal court during weeks of trial.

The four, who included an imam and a cab driver, had raised $10,000 and wired it to the Islamist terrorist group Al-Shabaab, according to the original indictment.

Cab driver Basaaly Saeed Moalin had many phone conversations with former Al-Shabaab leader Aden Hashi Ayrow, before a U.S. missile strike ended the latter's life in May 2008.

Investigators from the FBI, Homeland Security and a San Diego anti-terror agency recorded dozens of them.

Federal prosecutors filed charges in November 2011. The group pleaded not guilty. But the recordings convinced the jurors otherwise.

The money wasn't coming fast enough for Ayrow, who implored Moalin in at least one recorded call to hurry it up. "You are running late with the stuff," Ayrow told him. "Send some, and something will happen."

Ayrow pushed the cab driver to get his local imam to come up with some funds. Mohamed Mohamed Mohamud ran the City Heights mosque in San Diego, which many in the Somali community attended.

Together with a second cab driver, Ahmed Nasiri Taalil Mohamud, and an employee at a money transfer company, Issa Doreh, they raised the cash and wired it to Al-Shabaab , the Justice Department said.

It wasn't the only favor Moalin did for the terror group.

Moalin had kept a house in Somalia's capital Mogadishu, one of the world's most embattled cities at the time. He offered to let the terrorists use it, the Department of Justice said.

"After you bury your stuff deep in the ground, you would, then, plant trees on top," Moalin told Ayrow in a recorded conversation. Prosecutors argued he was "offering a place to hide weapons."

For months, they talked about "bullets, bombing and Jihad," said U. S. Attorney Laura E. Duffy. After hearing the recordings, the jury no longer bought the defendants' explanation that they "were actually conversations about their charitable efforts for orphans and schools," she said.

Sentencing is scheduled for May 16.

Al-Shabaab is one of about 50 groups that have been designated by the State Department as foreign terrorist organizations.
In December, 26-year-old Nima Ali Yusuf became the first woman sentenced in the crackdown within the Somali community. Yusuf, who fled war-torn Somalia as a child, received eight years in prison for sending $1,450 to members of al-Shabaab.

Most of the 87,000 Somalis living in the United States have arrived through US-sponsored refugee resettlement programs. The largest two US Somali communities, and the sites of most of the arrests in the crackdown, are in San Diego and Minnesota.


And it looks like we're clearing out those least able to make the transition fairly quickly.



This article starring:
Aden Hashi Ayrow
Ahmed Nasiri Taalil Mohamud
Basaaly Saeed Moalin
Issa Doreh
Mohamed Mohamed Mohamud
Nima Ali Yusuf
Posted by: tipper || 02/23/2013 06:35 || Comments || Link || E-Mail|| [450 views] Top|| File under:
Musharraf refuses to appear before Lal Masjid commission
[Dawn] Former President General (retired)
Pervez Perv Musharraf


... former dictator of Pakistain, who was less dictatorial and corrupt than any Pak civilian government to date ...


has refused to appear before the one-man commission constituted by the Supreme Court to probe into the Lal Masjid operation of 2007.

The commission on January 31, 2013, had decided to summon Mr Musharraf and former Prime Minister Shaukat Aziz after recording the statements of a number of witnesses who alleged that the former president was responsible for the military operation that left 103 people, including 10 military personnel, dead.

An official of the commission confirmed that Mr Musharraf had refused to appear before the commission.

He said the commission had summoned the former president thrice with the last summon sent to his residence abroad through the foreign ministry. However,


those who apply themselves too closely to little things often become incapable of great things...


he did not receive it.

According to him, the commission would not take any coercive measure against Mr Musharraf for defying the summons because it had no power to compel any witness to record their statement.

It may be mentioned that Maulana Aziz, the Khateeb of Lal Masjid, his spouse Umme Hassan and some other

holy man

s have held Gen Musharraf responsible for the operation.

Testifying before the commission, Maulana Aziz on December 31, 2012, said "Gen Musharraf was against our religious ideology.

Posted by: Fred || 02/23/2013 00:00 || Comments || Link || E-Mail|| [359 views] Top|| File under: Govt of Pakistan
ASWJ ends protests after talks with authorities
[Dawn] Activists of Ahle Sunnat Waljamaat (ASWJ)


The false nose and mustache of Sipah-e-Sahaba Pakistain.


late on Friday ended their sit-ins in Quetta and

Bloody Karachi

after successful conclusion of talks with the authorities, DawnNews reported.

The sit-ins were staged against security forces operation to arrest its workers in Quetta.


The organization is "banned," which would seem to necessitate some sort of action against it in any kind of normal universe.


Security agencies had launched a targeted operation against ASWJ and Lashkar-e-Jhangvi


... a 'more violent' offshoot of Sipah-e-Sahaba Pakistain. LeJ's purpose in life is to murder anyone who's not of utmost religious purity, starting with Shiites but including Brelvis, Ahmadis, Christians, Jews, Buddhists, Rosicrucians, and just about anyone else you can think of. They are currently a wholly-owned subsidiary of al-Qaeda ...


(LeJ) when more than 90 people, mostly Hazara Shias,

bit the dust

in a blast in Quetta's Hazara Town on Feb 16.

It was the second most deadly attack this year on the ethnic minority following a Jan 10 bombing at a snooker club in the city which killed over 100 people.

The LeJ had

grabbed credit

of the Feb 16 Kirani Road attack.

The ASWJ activists shouted slogans against the arrests of their fellow workers as they staged sit-ins in Quetta and

Bloody Karachi

.

The announcement of ending protests was made after prolonged talks with the home secretary Balochistan



...the Pak province bordering Kandahar and Uruzgun provinces in Afghanistan and Sistan Baluchistan in Iran. Its native Baloch propulation is being displaced by Pashtuns and Punjabis and they aren't happy about it...


and the CCPO Quetta, in which it was agreed that cases would be registered against personnel of the Frontier Constabulary (FC) involved in arresting the ASWJ activists.

Subsequently sit-ins in

Bloody Karachi

were also called off upon receiving reports of successful conclusion of the talks.

Meanwhile,


...back at the palazzo, Count Guido had escaped from his bonds and overwhelmed his guard using the bludgeon the faithful Filomena had smuggled to him in the loaf of bread...


angry mobs

erupted into the streets

in

Bloody Karachi

's Sohrab Goth and Malir City areas. Shops and small businesses were reportedly shut after the uproar.

In a related development, LeJ leader Malik Ishaq was tossed in the clink
I ain't sayin' nuttin' widdout me mout'piece!
under the Maintenance of Public Order (MPO) law on the orders of the Punjab provincial government in Rahim Yar Khan.

Ishaq is said to be one of the founders of the LeJ, which is accused of sectarian violence and has claimed several attacks on the ethnic Hazara Shia population in Balochistan.


He's been "in jug" umpty two times, most of them house arrest, and he's been sprung every time. Judges in Pakistain do that when you threaten to murder them.


Attacks targeting Shias in Pakistain have claimed almost 200 lives already this year. Human Rights Watch


... dedicated to bitching about human rights violations around the world...


said more than 400 were killed in 2012, the deadliest on record for Shias.

Posted by: Fred || 02/23/2013 00:00 || Comments || Link || E-Mail|| [382 views] Top|| File under: Sipah-e-Sahaba Pakistan
Alerts spoke of Pak-based group, say Indian officials
[Dawn] A specific alert warning of an attack by a 'Pakistain-based terrorist group' was shared by India's central security agencies with Hyderabad police on Thursday hours before two bombs there killed 16 people and

maimed

over a hundred, Home Ministry officials were quoted by Press Trust of India as saying on Friday.

Two blasts

destroyed

a crowded market in Hyderabad on Thursday.

The ministry had sent specific alert on Thursday morning to four cities -- Hyderabad, Bangalore, Coimbatore and Hubli -- warning them of probable attacks by terrorists, the officials said. Maharashtra and Gujarat


...where rioting seems to be a traditional passtime...


police forces were also sent the alert, the officials said.

According to Home Ministry officials, the alerts were also sent to all states on February 19 and 20 that Pakistain-based terrorist groups might carry out attacks in a major city to avenge the hanging of Mumbai terror mascot Ajmal Kasab and Parliament attack convict Afzal Guru.

They said the central security agencies had sent an advisory on Tuesday asking all states to tighten security in sensitive places as Lashkar-e-Taiba
...the Army of the Pure, an Ahl-e-Hadith terror organization founded by Hafiz Saeed. LeT masquerades behind the Jamaat-ud-Dawa facade within Pakistain and periodically blows things up and kills people in India. Despite the fact that it is banned, always an interesting concept in Pakistain, the organization remains an blatant tool and perhaps an arm of the ISI...
, Jaish-e-Mohammad
...literally Army of Mohammad, a Pak-based Deobandi terror group founded by Maulana Masood Azhar in 2000, after he split with the Harkat-ul-Mujaheddin. In 2002 the government of Pervez Musharraf banned the group, which changed its name to Khaddam ul-Islam and continued doing what it had been doing before without missing a beat...
and Hizbul Mujahideen might launch attacks.

The security agencies sent another advisory on Wednesday saying the banned shadowy group called the Indian Mujahideen
A locally recruited auxilliary of Pakistain's Lashkar-e-Taiba, designed to give a domestic patina to Pakistain's terror war against its bigger neighbor...
might carry out terror attacks to avenge the hanging of Kasab and Guru.

Home Minister Sushilkumar Shinde had on Thursday said all states were alerted about a possible terror strike by

orc

groups but did not identify any group.

In the past Hindu Islamic fascisti have been caught for their alleged roles in bombings across India, including Hyderabad.

However,


a person who gets all wrapped up in himself makes a mighty small package...


Andhra Pradesh Chief Minister Kiran Kumar Reddy had said those were general alerts which often kept coming from the centre.

Meanwhile,


...back at the pound, the little lost dog backed into the corner and showed its teeth. And what big teeth they were!...


Mr Shinde told Parliament on Friday that government would make all possible efforts to apprehend the perpetrators and

criminal mastermind

s behind the twin blasts in Hyderabad.

Making a statement in the Lok Sabha after touring the blast sites, Mr Shinde said the situation was under control and the government was committed to combat such cowardly terror attacks.

Posted by: Fred || 02/23/2013 00:00 || Comments || Link || E-Mail|| [388 views] Top|| File under: Lashkar e-Taiba
Global efforts failing to stamp out terror: Zardari
[Dawn] In what can be described as an indictment of global efforts to stamp out terrorism and extremism from the society,
President Asif Ali Ten Percent Zardari


... husband of the late Benazir Bhutto, who has been singularly lacking in curiosity about who done her in ...


said on Friday the efforts were likely to end in failure.

Speaking at the concluding session of the National Conference on Inter-faith Harmony organised by Ministry of National Harmony at the presidency, he said he had been pleading with world leaders that the manner in which the problem was being addressed was wrong.

Apparently opposing the use of force as the sole means of tackling the menace, President Zardari remarked: "We believe in 'tolerant Islam' and have to counter those who believe in hate with peaceful efforts."

Referring to the fight against terrorism in Afghanistan, the president said that even three decades of war in the country would not bring peace there. "And Pakistain is affected particularly badly by the turmoil in Afghanistan."


There was a time, he said, when no one in Pakistain thought of blowing himself up because "Islam was against suicide".

People lived in peace and harmony and there were no sectarian issues. "But then the global politics changed and religion was used as a weapon of war."

The world had yet to realise fully the dangerous consequences of using religion and faith as a weapon of war, Mr Zardari said.

The world needed to adopt peaceful means to eliminate the menace of extremism and terrorism, he said.

The president also recalled the words of Benazir Bhutto


... 11th Prime Minister of Pakistain in two non-consecutive terms from 1988 until 1990 and 1993 until 1996. She was the daughter of Zulfikar Ali Bhutto, founder of the Pakistain People's Party, who was murdered at the instigation of General Ayub Khan. She was murdered in her turn by person or persons unknown while campaigning in late 2007. Suspects include, to note just a few, Baitullah Mehsud, General Pervez Musharraf, the ISI, al-Qaeda in Pakistain, and her husband, Asif Ali Zardari, who shows remarkably little curiosity about who done her in...


who told former American president George Bush during a conversation that "a Frankenstein is being created to defeat the rival ideology".

Mr Zardari said it was disturbing to see that values like tolerance and harmony were fast eroding. "Extremism is not confined to one religion or country. It is growing across the world," he remarked.

"We must act before rationality is completely destroyed," he added.

Posted by: Fred || 02/23/2013 00:00 || Comments || Link || E-Mail|| [361 views] Top|| File under: Govt of Pakistan
Hyderabad blast probe: Terror hunt spreads to 3 States
[FIRSTPOST] The investigation into the Hyderabad blasts on Thursday have spread to three other States - Uttar Pradesh, Bihar and Jharkand - and s dragnet has been spread for three suspects.

Forensic investigation of the blast site suggests that the

kaboom

s were set off by improvised

bomb

s that used ammonium nitrate, urea, petrol and shrapnel. In the method of planning and the modus operandi,

Sherlocks

see parallels with the August 2012 blasts in Pune.

CNN-IBN reports that

Sherlocks

are following up on a raid on a lodge in Hyderabad on 18 January, from where a suspect managed to escape. The suspect had been staying in the lodge under an assumed name and had slipped the net barely a few hours before the place was raided.

]The site of one of the blasts in Hyderabad. PTI The names of three other suspects - belonging to Uttar Pradesh, Bihar and Jharkhand - have emerged; they are being looked at closely as potential leads by the Nation Investigation Agency and the local police.

Given the similarities with the Pune blasts,

Sherlocks

are working with other State police forces on active leads. A team of the Delhi Police special cell is now in Hyderabad with details of an alleged Indian Mujahideen
A locally recruited auxilliary of Pakistain's Lashkar-e-Taiba, designed to give a domestic patina to Pakistain's terror war against its bigger neighbor...
operative Syed Maqbool, who had told interrogators after his arrest in October last year that in 2012, he had reconnaitred the Dilsukhnagar area, where the blasts occured on Thursday.

Maqbool's interrogation report is now an important source of information for the

Sherlocks

. Investigators say Maqbool's interrogation report and similarities with previous blasts suggest that the Indian Mujahideen may have a hand in the twin blasts in Hyderabad but it is too early to conclude as the probe is not over yet.

On Friday, Andhra Pradesh Chief Minister N Kiran Kumar Reddy stepped up to take responsibility for the blasts. Referring to the alert issued by the Union Home Ministry recently with regard to a possible terror attack, the Chief Minister said that the intelligence information had been sent on 16 February to all the states. He further asserted that whenever such alerts come from the Central government, the police took cognisance of it and acted on it. Reddy told CNN-IBN that in his estimation,

snuffies

were working to disturb peace in Hyderabad and the rest of Andhra Pradesh.

The Bharatiya Janata Party, however, accused the government of being soft on terror and demanded that confidence-building measures with Pakistain must be suspended. Speaking at a

presser

in Hyderabad, party president Rajnath Singh said the central government was to blame for the blasts as it had failed in providing specific details to the state government.
Posted by: Fred || 02/23/2013 00:00 || Comments || Link || E-Mail|| [405 views] Top|| File under: Indian Mujaheddin
Israel-Palestine-Jordan
18 attempts in four months to kidnap Israeli soldiers
Hamas and other Palestinian groups have made 18 attempts in the past four months to kidnap Israeli soldiers to use as bargaining chips for the release of Palestinian security prisoners, an Israeli general said Saturday.

Avi Mizrahi, outgoing commander of the IDF's Central Command, said Hamas was behind most of the attempts.

The general, interviewed on Channel 2′s Meet the Press, was speaking amid a dramatic upsurge in violence surrounding Palestinian security prisoners, several of whom are hunger-striking.

Hamas leaders have repeatedly urged their followers to try to replicate the kidnapping of Gilad Shalit, an IDF soldier who was grabbed in a raid into Israel from Gaza in 2006, held hostage by Hamas in the Strip for five years, and released in October 2006 in exchange for more than 1,000 Palestinian security prisoners, including arch-terrorists.

On Saturday, unrelated to the hunger-strikes, a Palestinian prisoner died in Israel's Meggido Prison, apparently of a heart-related health issue. Palestinian prisoners throughout the country were reported to be planning protests over the death of Arafat Jaradat, 30, on Sunday. Jaradat, who died of heart failure, had previously been injured by an IDF rubber-bullet, according to some reports.

Despite the escalation of protests, Mizrahi said he did not believe Israel was witnessing the beginning of a third Palestinian intifada. "We have all the means to see" if a more major uprising were unfolding, he said. "There's no interest and no 'fuel' to motivate something like this," he said.

During the violence on Saturday, several Palestinians were injured in clashes with settlers at Qusra in the West Bank. There were also demonstrations in Hebron.

In Israel, hundreds of Islamic Movement activists, community leaders, and locals attended a protest in Nazareth to show solidarity with Palestinian prisoners hunger-striking in Israeli detention.

Saturday's march was attended by several Israeli Arab MKs, among them Balad MK Hanin Zoabi. Zoabi said Israel's policies on security prisoners "will lead to an explosion" of Palestinian protest.

Demonstrators are principally demanding the release of hunger-striking prisoners Samer Issawi, Ayman Sharawneh, Tareq Qaadan, and Jafar Azzidine. Issawi has been on hunger strike for over 200 days.

This article starring:
Gilad Shalit
Posted by: tipper || 02/23/2013 15:15 || Comments || Link || E-Mail|| [363 views] Top|| File under:
Southeast Asia
MILF: Sulu sultanate part of the peace process
The Moro Islamic Liberation Front (MILF) on Friday said the peace talks are anchored on "people-centered agenda" and the Sulu sultanate should feel it is a part of the process. The MILF, which has been in peace negotiations with Philippine government, brokered by Malaysia, reacted on Friday amid the current standoff between the Malaysia and the armed followers of the Sulu sultanate in the Sabah land dispute.

The MILF on its website said the discussions have been inclusive and that all factors have been considered and accommodated particularly the sentiments of the sultanates. The statement said, "It is fully admitted that the role of the sultanates is well recorded in the niche of Moro history and we are always proud of it. Had they not withstood the invasions of colonizers, there would have been no Moros and Islam today in Mindanao."

"The core is to restore back to our people the right to govern themselves, which was deprived of them when the so-called Philippine Republic was established in 1946," it continued.

New attention was brought to the claim when hundreds of armed followers of the Sulu sultanate sailed to Sabah and started to camp at Lahad Datu more than week ago. The group's leaders asked the Malaysian government to return to them authority over Sabah, now a Malaysian state, but formerly part of the Sulu sultanate.

The descendants of Sultan of Sulu said they decided to reclaim Sabah after being sidelined in the negotiations between the government and the MILF. They have refused to vacate the area amid appeals from the governments of Malaysia and the Philippines. The MILF said it recognizes the power once held by the sultanates in southern Philippines.

The MILF are expected to sign a comprehensive agreement with the Philippine government next month to formally start the transition process in creating the new Bangsamoro region.

The Philippine Navy has increased its cross-border patrols in the waters between Malaysia and the Philippines to prevent movement of armed groups during the standoff in Sabah.
Posted by: ryuge || 02/23/2013 00:00 || Comments || Link || E-Mail|| [437 views] Top|| File under:
Syria-Lebanon-Iran
Iran announces new uranium deposits discovery
Iran announced Saturday that it had designated 16 new sites for nuclear power plants and made a significant discovery of new uranium deposits, days before the Islamic Republic was scheduled to partake in talks with Western powers in Kazakhstan over its controversial nuclear program.

"Following months of efforts, 16 new sites for nuclear power plants have been designated in coastal areas of the Caspian Sea, the Persian Gulf, the Sea of Oman, [southwestern province of] Khuzestan and northwestern part of the country," Press TV quoted the Atomic Energy Organization as saying.

The agency stated that the nuclear plants were being established for electricity generation only, and were in line with international standards.

The organization added that Iran has found significant new deposits of raw uranium to feed its nuclear program.
Posted by: tipper || 02/23/2013 14:48 || Comments || Link || E-Mail|| [372 views] Top|| File under:
Iran's Revolutionary Guards Begin 3-Day Military Exercise
They seem to do an awful lot of exercising...

[Jpost] Iran's Revolutionary Guards began a three-day ground and air military exercise on Saturday, Iran's Fars News Agency reported.

Fars quoted the

front man

for the Great Prophet 8 war games as saying the drills included intelligence-gathering drones as well as tests of the IRGC's cyber-defense systems.

According to Fars, the drills are aimed at "maintaining and improving the combat preparedness of the IRGC ground forces, testing the latest combat systems of the IRGC Ground Force and exercising different asymmetric warfare tactics."

The exercise was being held in the regions of Kerman, Siriz and Sirjan in southeastern Iran.
Posted by: trailing wife || 02/23/2013 06:34 || Comments || Link || E-Mail|| [377 views] Top|| File under:
Iran May Be Advancing New Way To Produce Nukes
More technical data at link, for those interested.

[Jpost] Ahead of renewed nuclear talks, UN report says Iran will complete installation of research reactor in 2014.

Iran has almost completed installation of cooling and moderator circuit piping in the heavy water plant near the town of Arak, the

ineffective International Atomic Energy Agency

(IAEA) said in a confidential report issued to member states late on Thursday.

Nuclear analysts say this type of reactor could yield plutonium for nuclear arms if the spent fuel is reprocessed, something Iran has said it has no intention of doing. Iran has said it "does not have reprocessing activities", the IAEA said.

Iran has repeatedly declared it has no plans to reprocess the spent fuel. But, "similarly sized reactors ostensibly built for research" have been used by India, Israel,

and Pakistain to make plutonium for weapons, Fitzpatrick said.
Posted by: trailing wife || 02/23/2013 06:34 || Comments || Link || E-Mail|| [1047 views] Top|| File under:
Sidon Tense as Armed Supporters of al-Asir Deploy around His Mosque
[An Nahar] Salafist

holy man

Sheikh Ahmed al-Asir and his supporters deployed Friday with their weapons around the Bilal bin Rabah Mosque in Sidon, amid a heavy deployment by the army and security forces.

"Armed supporters of Sheikh Ahmed al-Asir deployed around the Bilal bin Rabah Mosque and the army has called in reinforcements from outside Sidon," MTV reported.

Al-Jadeed television said al-Asir himself was carrying a weapon.

"Asir's supporters deployed with their weapons after he claimed that Hizbullah is trying to kidnap him," OTV reported.

"Sheikh Ahmed al-Asir told his supporters to 'prepare for martyrdom'," al-Jadeed said.

A

front man

for al-Asir told Voice of

Leb

radio (100.5): "We reject the presence of monitoring locations belonging to Hizbullah around the mosque and the party's repeated attacks against us."

Later on Friday, LBCI television said "the armed supporters of al-Asir withdrew from around the Bilal bin Rabah Mosque and the army withdrew its vehicles from the area."

OTV for its part said the army is staging patrols in Sidon and the situation is under control despite al-Asir's "provocations."

Al-Asir issued a statement later on Friday, clarifying that "a number of young men who belong to the (Hizbullah-affiliated) Resistance Brigades, accompanied by members of 'Iran's party' (Hizbullah), roamed the area around the mosque while carrying visible weapons."

"They made provocative moves, prompting the mosque's guards to go on alert," Asir added.

The Islamist

holy man

said the incident "led to a state of tension among supporters and neighbors who rejected these provocative moves," urging security forces to shoulder their responsibilities and "protect civilians."

On Wednesday, al-Asir accused Hizbullah of "renting apartments" in the vicinity of his mosque in Abra, east of Sidon, with the aim of "monitoring" his movements.

"Recently, the mosque's neighbors, and we're among them, noticed some rented apartments that are inhabited by young men who are not residents of the area, and the neighbors thought that they are students," Asir said, adding that "a dispute happened recently and heavily armed young men came out of these rented apartments and threatened the neighbors."

"We have irrefutable evidence that the mission of these men is to monitor me, my movements and the movements of the mosque goers," Asir went on to say, noting that "when we started to raise the issue, a lot of security agencies, including the army, deployed around these apartments to protect them."

The anti-Hizbullah Salafist

holy man

urged officials and authorities to force the evacuation of the apartments to avert a possible "strife or any dangerous incident."

Interviewed by al-Jadeed in the wake of Friday's armed deployment, Interior Minister Marwan Charbel said "there is nothing going on in Sidon and no Hizbullah members are monitoring al-Asir's movements."

"Anyone carrying a weapon will be fired at and the deployment of

gunnies

is prohibited in Sidon," Charbel warned.

"When someone voices sectarian remarks, the judiciary must act and must issue arrest warrants," he added.

Posted by: Fred || 02/23/2013 00:00 || Comments || Link || E-Mail|| [353 views] Top|| File under: Salafists
Gemayel Demands Suspension of Ties with Damascus over Samaha Case
[An Nahar] Phalange Party


The Kataeb (Phalange) party was founded by Pierre Gemayel in 1936, who modeled the party after Spanish and Italian Fascist parties he had observed as an Olympic athlete during the 1936 Summer Olympics held in Berlin, then Nazi Germany. The movement's uniforms originally included brown shirts and members used the Nazi salute. Despite the party's uniform, its strong sense of nationalism and dedication to a single charismatic leader, the Lebanese Kataeb was not and never became a fascist party nor did it espouse a totalitarian ideology.


MP Sami Gemayel lashed out on Friday at Lebanese authorities for not suspending diplomatic ties with the neighboring country Syria after the judiciary demanded the death penalty for a Syrian security official.

Gemayel wondered how the Syrian Ambassador to

Leb

, Ali Abdul Karim Ali, wasn't expelled or summoned.

On Thursday, State Commissioner to the Military Court Judge Saqr Saqr referred a death penalty request against ex-Minister Michel Samaha and Syrian security official Ali Mamlouk to the military court to kick off trials.

The criminal court of cassation confirmed earlier on Friday receiving the file.

The MP addressed in his statements President Michel Suleiman


...before assuming office as President, he held the position of commander of the Leb Armed Forces. That was after the previous commander, the loathesome Emile Lahoud, took office as president in November of 1998. Likely the next president of Leb will be whoever's commander of the armed forces, too...


, Prime Minister
Najib Miqati and Foreign Minister Adnan Mansour, demanding an explanation.

"The Syrian regime is protecting him (Mamlouk) and confirming that he is a security official," Gemayel said.

He slammed the Lebanese authorities, stressing that the death penalty request requires the implementation of certain diplomatic measures concerning the relations between the two countries."

"We either respect our judiciary or we don't," the

politician

added.

Earlier this week, First Military Examining Judge Riyad Abu Ghida indicted Samaha and Mamlouk on terrorism charges.

A search warrant to identify a Syrian colonel known only by his first name Adnan who plotted for the bombings with the other suspects was also issued.

Abu Ghida said Samaha and Mamlouk should be given the death sentence "for transporting explosives from Syria to

Leb

in an attempt to assassinate Lebanese political and religious leaders."

The indictment also said that Samaha told the Syrian colonel and general that he would recruit people to carry out attacks in the northern Akkar region targeting Syrian rebels and weapons smugglers to Syria.

Samaha was tossed in the slammer
Please don't kill me!
in August, but Mamlouk remains free.

Posted by: Fred || 02/23/2013 00:00 || Comments || Link || E-Mail|| [355 views] Top|| File under: Govt of Syria
Syrian Opposition to Form Government in Rebel Areas
[VOA News] Syria's Opposition National Coalition has announced plans to form a provisional government in rebel-held areas of the country.

An opposition

front man

made the announcement Friday following a meeting in Cairo about whether to hold peace talks with
Hereditary President-for-Life Bashir Pencilneck al-Assad's


Light of the Alawites...


government.

The

front man

said the coalition will meet in Istanbul on March 2 to chose its prime minister.

Mr. Assad has not commented on the announcement, which comes as violence continues to plague the country.

The Syrian Observatory of Human Rights said at least 12 people were killed and dozens

maimed

Friday in a missile strike in the northern city of Aleppo. The

corpse count

is expected to rise, as many are believed to be trapped under the rubble of damaged buildings.
Posted by: Fred || 02/23/2013 00:00 || Comments || Link || E-Mail|| [414 views] Top|| File under: Govt of Syria
Who's in the News
32
[untagged]
5
Arab Spring
4
Govt of Pakistan
3
Govt of Syria
1
Boko Haram
1
al-Qaeda in Pakistan
1
Thai Insurgency
1
Sipah-e-Sahaba Pakistan
1
Govt of Iran
1
Jamaat-e-Islami
1
Salafists
1
Abu Sayyaf
1
al-Qaeda in North Africa
1
Lashkar e-Taiba
1
Indian Mujaheddin
1
Lashkar e-Jhangvi
1
al-Qaeda in Iraq
1
Hezbollah
Bookmark
E-Mail Me
The Classics
The O Club
Rantburg Store
Comments Spam
The Bloids
The Never-ending Story
Thugburg
RSS Links
Gulf War I
The Way We Were
Bio
Merry-Go-Blog
Hair Through the Ages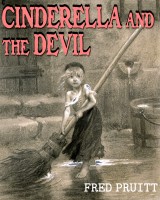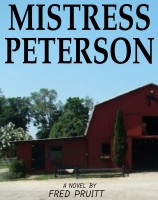 On Sale now!


A multi-volume chronology and reference guide set detailing three years of the Mexican Drug War between 2010 and 2012.

Rantburg.com and borderlandbeat.com correspondent and author Chris Covert presents his first non-fiction work detailing the drug and gang related violence in Mexico.

Chris gives us Mexican press dispatches of drug and gang war violence over three years, presented in a multi volume set intended to chronicle the death, violence and mayhem which has dominated Mexico for six years.
Click here for more information


Meet the Mods
In no particular order...


Steve White
Seafarious
Pappy
lotp
Scooter McGruder
john frum
tu3031
badanov
sherry
ryuge
GolfBravoUSMC
Bright Pebbles
trailing wife
Gloria
Fred
Besoeker
Glenmore
Frank G
3dc
Skidmark
Alaska Paul



Better than the average link...



Rantburg was assembled from recycled algorithms in the United States of America. No trees were destroyed in the production of this weblog. We did hurt some, though. Sorry.
54.225.59.14