Africa Horn
World leaders wake up to the plight of Somalia
Wake up? Maybe. But we could say 'not completely comatose'...

LONDON: International powers called Thursday for urgent action on Somalia, warning that the world will "pay the price" for failing to help the country tackle political unrest, militants and pirates.


We've been helping. What do they think all those soldiers and Predators are all about, anyway?

Senior representatives from over 40 countries and organizations attended the Lancaster House conference that discussed what should follow the transitional institutions in Mogadishu in August 2012 and the establishment of a joint financial management board.

Addressing the conference, Foreign Minister Prince Saud Al-Faisal said : "The Kingdom of Saudi Arabia is still contacting all Somali forces who genuinely wish to see an end to the burning issue."


Not to mention all the ones who don't, but that's not to be talked about publicly.

UN chief Ban Ki-moon, British Prime Minister David Cameron and US Secretary of State Hillary Clinton were among those attending the talks in London, along with the Somali president.

"These problems in Somalia don't just affect Somalia. They affect us all. If the rest of us just sit back and look on, we will pay a price for doing so," Cameron said. "It's a country where there is so little hope, where there is chaos and violence and terrorism, pirates are disrupting vital trade routes and kidnapping tourists."

Clinton said the US would push for sanctions, including travel bans and asset freezes, for those "standing in the way" of progress by the fragile transitional government, the mandate for which expires in August. She also pledged an extra $64 million in humanitarian assistance to the region to help improve the lives of ordinary Somalis, blighted by famine and civil war for the past 21 years.

Ban urged the world to build on recent progress after the UN agreed to boost the African Union peacekeeping force in the country to 17,000, and after Al-Shabab rebels were driven from a key town.

While commending the efforts of the British Premier David Cameron to bring peace in Somalia, Prince Saud said Custodian of the Two Holy Mosques King Abdullah initiated the signing of a national conciliation agreement by Somali factions in Jeddah in 2009. He said Saudi Arabia believed that all Somali factions without the exception of any personality or group should be involved in making a just and comprehensive solution acceptable to all parties.

The prince also pointed out that Saudi Arabia has been striving all along to reduce the poverty in Somalia. "The last Saudi aid given to help the famine stricken Somalia people was $70 million besides a contribution of more than $53 million by the Saudi people between 2009 and 2011. This was apart from the thousands of tons of dates, other food materials, medical supplies and shelter materials supplied to the suffering people," the prince said, adding that the Kingdom has also been giving additional aid as part of the decision of the Arab summits on the issue.


How much went to the Widows Ammunition Fund, your Corpulenceness?
Posted by: Steve White || 02/24/2012 00:00 || Comments || Link || E-Mail|| [300 views] Top|| File under:
Arabia
Greater freedom of press 'stressed' in Magic Kingdom
Stressed, though not the way you'd read that the first time.

JEDDAH: A national dialogue forum on Saudi media in Hail has called for increasing press freedom, separation of culture from the Ministry of Culture and Information and privatization of Saudi Television and Radio.

The forum, organized by King Abdul Aziz National Dialogue Center and attended by a large number of media persons and intellectuals, stressed the need for a national vision for Saudi media.

The 7-point proposal also called for a charter of honor for the media prepared by experts including forum participants and government representatives.

"The team will identify the principles to be included in the charter that would strengthen national unity, ensure intellectual security of society and contribute to preserving social peace, national building and protecting the country's achievements," the SPA said quoting the forum's final communiqué.

The participants said the relationship between the media and government departments should be based on confidence and credibility.

"Government organizations should provide the media with correct and complete information," they added.

They also called for revising the current Publication Law keeping in view of the speedy developments in the media sector. The media should fight tribal, regional and ideological bigotry and discrimination.

The participants were of the view that the media should possess the qualities of credibility, fair criticism, respect for readers and viewers, professionalism and knowing the limits of freedom.


In other words, the press will need to report what they're told to report by the government: that will be 'credible' and 'fair', and thus demonstrate 'respect'. The press then will be paid like the 'professionals' they are! having stayed within the 'limits'.
Posted by: Steve White || 02/24/2012 00:00 || Comments || Link || E-Mail|| [373 views] Top|| File under:
Caribbean-Latin America
Acteal survivors express outrage at Mexican Supreme Court
For a map, click here

By Chris Covert

Two individuals claiming to be representatives of the 45 victims of the 1997 Acteal, Chiapas massacre, told the Suprema Corte de Justicia de la Nacion (SCJN) in a letter that former president Ernesto Zedillo Ponce de Leon should be judged criminally and not civilly, according to a report by the Mexican leftist weekly Proceso.

The letter was presumably authored by Porfirio Arias Hernandez and Enrique Perez Santi, whom Proceso says are leaders of the pacifist religious sect Las Abeas, the target of the December 1997 massacre.

The letter is in response to the SCJN decision February 1st to not only release six of the original 34 defendants in the case, but also to specifically declare them innocent of the crime, a rare move in Mexican jurisprudence.
To read the Rantburg report on the SCJN decision to release the seven defendants, click here.
President at the time of the massacre, Zedillo is currently being sued in US District Court in Connecticut for his role in the massacre. The original suit claims that Zedillo, as commander in chief of the armed forces in Mexico, is responsible for the planning and execution of the massacre, though many of the defendants detained at the time were local and state police agents.
To read the Rantburg report on the Zedillo lawsuit, click here and here.
The lawsuit could be decided this month on claims by Zedillo that as a former head of state he enjoys immunity from civil and criminal prosecutions, a concept that has a longstanding list of decisions and law supporting it, dating back more than 150 years.

The lawsuit itself is a curious one in that the Miami, Florida law firm pursuing it, Rafferty Kobert Tenenholtz, has zero experience in public interest or human rights law, although it does have some international business law trial experience.

Attempts by this writer two months ago to contact the law firm via a web form on their website acteal97.com have been ignored.

Receipt of the letter has yet to be acknowledged by the SCJN on its website or in any web search. It is unknown if the letter has actually reached the SCJN or how the reporters at Proceso came into possession of it.

According to the Proceso article, the authors stated that it was Zedillo's counterinsurgency policy which led to the murders, and that Zedillo himself betrayed the San Andreas Accords.

The counterinsurgency plan in Chiapas implemented by the Mexican Army under Zedillo was actually conceived under Zedillo's predecessor, Carlos Salinas de Gortari, after the Chiapas Conflict went hot in December of 1994, before a ceasefire was negotiated a few days later.

The San Andreas Accords were signed in 1996, putatively ending the conflict. The accords allowed municipalities to acquire autonomy subject to Chiapas Chamber of Deputies approval.

In the run up to the massacre, despite the peace agreement in place, the Marxist Ejercito Zapatista Liberacion Nacional, a group formed with the help of Guatemalan rebels who were using Mexico as a safe haven against Guatemalan Army attacks, had apparently organized protests and in some cases armed attacks against citizens who opposed the EZLN. According to a a government report released following the massacre, some groups of Mexican citizens responded in kind to EZLN's depredations throughout 1997.

Of the original 34 dependants in the case, only seven remain imprisoned for their role in the murders.
Posted by: badanov || 02/24/2012 00:00 || Comments || Link || E-Mail|| [623 views] Top|| File under:
China-Japan-Koreas
N. Korea, U.S. to meet again Friday following 'substantive' talks
BEIJING, Feb. 23 -- Envoys from North Korea and the United States held "substantive and serious" talks on Thursday over the North's nuclear weapons program, U.S. chief negotiator Glyn Davies said, announcing an agreement to extend the rare bilateral dialogue by one day.

The Beijing talks, the first since the December death of the North's former leader Kim Jong-il, are widely seen as a chance to gauge whether Pyongyang's new young leader, Kim Jong-un, is open to negotiations to get the communist regime to give up its nuclear ambitions.

Davies told reporters he and his North Korean counterpart Kim Kye-gwan discussed "quite a number of the issues" and plan to hold more talks in the Chinese capital on Friday.

The North's chief envoy Kim also described the Thursday meeting as "positive," saying both sides took part in the talks with a "serious attitude."

Davies said he would hold a dinner meeting with the North Korean delegation.


That clearly got the Norks' attention...

Before the start of the talks, Davies told reporters, "Today is, as we say, 'Game Day.'" Also on Wednesday, Davies said he saw a "positive sign," but the possibility of resuming six-party talks over the North's nuclear program is up to Pyongyang, reiterating a diplomatic sound bite often used by South Korean and U.S. diplomats commenting on prospects for the multilateral forum.

In Washington, U.S. State Department spokesman Mark Toner described the Beijing meeting as "exploratory talks." Toner said the issue of resuming U.S. food aid to North Korea would be discussed during the Beijing talks.
Posted by: Steve White || 02/24/2012 00:00 || Comments || Link || E-Mail|| [301 views] Top|| File under:
Europe
Never forget, never learn: Artist Lars Vilks egged at 'Mohammad' lecture
We add the cartoon to remember what kind of stupidity the idiots are getting nasty about.

Controversial Swedish artist Lars Vilks was forced to dodge eggs thrown by angry audience members while giving a lecture about his Mohammad cartoons and free expression at the University of Karlstad on Tuesday.

o Vilks murder plot suspects acquitted (20 Jan 12)
o Three charged for plot to murder Lars Vilks (6 Dec 11)
o 'Jihad Jane' ally admits to Vilks murder plot (9 Mar 11)

"They were also shouting some slogans. We removed them as well as two people who had started shouting back at the 15 (egg throwers). At the time it was a bit tumultuous but the commotion only lasted for about a minute," said Tommy Lindh of the local police to news agency TT.

Vilks was lecturing on freedom of speech at the university on Tuesday evening at the invitation of the university's association of international affairs (Utrikespolitiska föreningen).

The local Islamic Culture Association (Islamiska kulturföreningen) and Karlstad Young

Moslem

s (Unga muslimer i Karlstad) had called for a boycott of the lecture earlier in the day, writing in a statement that Vilks "abuses the freedom of speech that we all enjoy and uses it in such a way as to create tension sin society"

Vilks began his lecture bringing up examples of artists who have challenged the boundaries of freedom of speech in different ways, several of whom have been reported to the police and convicted.

Among these was an exhibition on pornographic images of children, Malmö street artist Dan Park's poster of a black man in chains with the text "Our Negro slave has run away", Vilks's own caricature of the prophet Muhammed as a dog and Jesus as a paedophile, according to a university statement.

A short while into the lecture, fifteen people suddenly rose and began throwing eggs at Vilks. Two other members of the audience reacted against the attack and started shouting at the egg-throwers.

However,


Caliphornia hasn't yet slid into the ocean, no matter how hard it's tried...




coppers

present at the speech were quickly able to remove the disturbing elements from the auditorium and the lecture could continue.

According to the police, no one has been

locked away

as of yet, nor was Vilks hit by any of the eggs thrown by the irate members of the audience as he was rushed off stage.

"We have yet to decide whether or not a criminal act has been committed. Vilks might also report the incident himself," said Lindh to Sveriges Television (SVT).


So the attackers are identified and there is video of their attack, but no arrests. I'm guessing no prosecutions. I'm guessing the police want Vilks dead.

I'm sure they don't want any such thing. But it certainly would make things calmer if he weren't about.

"Will no one rid us of this meddlesome cartoonist?"

The university association for international affairs were pleased with the visit, despite the attack.

"It is important that we are able to discuss questions about freedom of speech and democracy at the university. We regret that this occurred but we are happy that we could carry on," said Mazlom Dogan of the association in a statement.

Police couldn't elaborate on what the egg throwers had been chanting as they staged their attack.
But according to Lindh the officers who were present are likely to have heard what was being shouted.

Vilks told local paper Nya Wermlands Tidningen (NWT) that while no one should accept these kind of attacks, they are hard to avoid if one wants to be able to make everyone welcome to a public event.


Perhaps such people should not be made welcome, then.

Also, it isn't the first time he has encountered threatening behaviour.


Ah. A serial surrender monkey.

"I have been around the block before," Vilks said to NWT.
At the end of the lecture many in the audience wanted to know what reactions Vilks wanted to get from his art and whose responsibility these reactions were.

"Insults are part of democratic society. If we begin censoring ourselves it will mean undermining freedom of speech in the long run. I don't think that the problem is that artists are too provocative but that we are not provocative enough," said Vilks in answer to their questions.

According to NWT, police have identified several of the attackers and have reported the incident as assault and disturbing a public assembly.


Video of the incident at the link.
Posted by: trailing wife || 02/24/2012 00:00 || Comments || Link || E-Mail|| [298 views] Top|| File under:
India-Pakistan
Beheading is an Effective Weapon of Taliban Terror
The February 2 decapitation of a 70-year-old baker in Landi Kotal, Khyber Agency, by the Taliban has terrorised the local population and aroused universal condemnation from tribal society and rights activists.


But they won't actually DO anything - it's too dangerous. Will speak out against Crayon burning instead.


The Taliban accused the man of being a spy in an attempt to justify his murder.

"Waris Khan had always lived a clean life and confined himself to a limited number of friends," Qadeer Jan, a close friend of the murdered baker, told Central Asia Online, while refusing to comment on militant behaviour on grounds of personal safety.

Taliban terror is the main reason local residents will not comment on such matters, said local elder Hasam ud Din.


So it is working exactly as intended. What will they demand next with terror as their tool of persuasion?




Terror indeed works. Few people have the internal fortitude and courage to stand up to terrorists when confronted with a bloody sword just inches from their own neck. That's not a criticism, it's just human nature. Terrorists are astute students of human nature, and they do what works.


"We are simply terrorised and are extremely worried about our own safety," he said, adding he and other tribal elders have limited their contact with officials and security personnel for fear of being called spies.

Most such killings are groundless, he said. "By and large, they (the Taliban) intimidate tribesmen not to speak against them and keep them under terror," he added.

"It's a simple murder without a fair trial," he said. "Taliban courts have no legal justification, and it's completely illegal and inhuman."


They may have no legal justification, but they seem to have support in the highest levels of Pakistan's government, and Karzai "talks with them every day."


The Taliban's assertion to enforce Islam is based on lies that no practicing Muslim can trust, Allama Noor ul Haq Qadri told Central Asia Online.


Hope Allama has good security.


"They kill innocent people on the basis of a mere doubt, which is not acceptable in Islam," he argued. "They are criminal in the eyes of our religion ... .all their acts are un-Islamic and have no religious or moral justification."


It would be nice to be able to believe that, but the track record suggests the Taliban are the ruling voice of Islam.



Such killings are meant to terrorise rather than to enforce justice, since mostly tribesmen of unblemished character have been killed, said Abdur Rahim, the FATA leader of the Awami National Party.

"Whatever the motives for such gruesome acts by militants, they leave marks of terror on the minds of ordinary tribesmen," he said, adding some of his terrified pupils had asked him about the baker's beheading.


I suspect 'Stockholm Syndrome' may be affecting pupils at this point.
Posted by: Glenmore || 02/24/2012 13:50 || Comments || Link || E-Mail|| [310 views] Top|| File under:
'Refugee' not right term for Afghans in Pakistan
ISLAMABAD: Speakers at and advocacy session "Are Registered Afghans Living in Pakistan 'Refugees in the real sense?'"


As much as the Palestinians*, to be sure.

organised by Community Appraisal and Motivation Programme (CAMP) on Thursday said the term "refugee" did not reflect the actual legal status of the Afghans living in Pakistan.

CAMP recently launched a baseline research report titled "Legal Status in Pakistan for Registered Afghans", which deals with the legal status of the registered Afghans in Pakistan. Some of the issues addressed in this study include evolution of their legal status over time; the international human rights and domestic legal and institutional framework governing them as non citizens in the absence of refugee law; their experiences in the Pakistani legal system, the types of remedies they have pursued for their problems and their sources of information on the law.


Posted by: Steve White || 02/24/2012 00:00 || Comments || Link || E-Mail|| [305 views] Top|| File under:
I don't trust Rehman Malik: Zehri
ISLAMABAD: Reacting to Interior Minister Rahman Malik's statement regarding withdrawal of cases again Baloch leaders, BNP-Awami leader and Federal Minister for Food Security Israrullah Zehri has said, "How can Rehman Malik abolish cases against Baloch leaders when he cannot even evacuate a single checkpost in Balochistan?"

Talking to the media on Thursday, Zehri said he did not trust the interior minister, adding that the BNP would not participate in the APC on Balochistan until the killers of Bakhtiar Domki's family were arrested.

He said holding an APC with taking practical steps to resolve the issue was a waste of time.
Posted by: Steve White || 02/24/2012 00:00 || Comments || Link || E-Mail|| [307 views] Top|| File under:
Cases against Baloch leaders to be dropped
ISLAMABAD: Interior Minister Rehman Malik on Thursday announced withdrawal of cases against the Baloch leaders currently residing abroad.


Remember Benazir, boys...

"Following the government's reconciliation policy, I announce that Baloch leaders, including Barahamdagh Bugti and Hyrbiyar Marri, return to Pakistan to take part in the political and development process and I would personally receive them," he told reporters after chairing a high-level meeting held to review the implementation process of Aghaz-e-Haqooq-e-Balochistan package.

He said Balochistan needed a political solution to its problems and the coalition government of the Pakistan People's Party (PPP) was determined to addressing the issue through political means. He dispelled the impression created by certain elements regarding the situation in the province, saying, "We want to bring development in order to ensure stability and prosperity."

Malik also urged all Baloch and national leaders to participate in the All-Parties Conference being convened by Prime Minister Yousaf Raza Gilani on the unrest in Balochistan.

"I do not say the situation in the province is normal, but the way it has been propagated and portrayed is not right," he said while responding to another question.

He told the reporters that another decision taken during the meeting was FC Balochistan would not move in any district of the province without permission of the deputy commissioner. He further added that no FC checkpost would be established without permission of the Balochistan chief minister and that the FC and Coast Guards would exercise powers under the Customs Act, strictly in accordance with the law, and keep their deployment restricted to 10 kilometres of the international border.


So it's safe for the Taliban to move about in Balochistan now...
Posted by: Steve White || 02/24/2012 00:00 || Comments || Link || E-Mail|| [298 views] Top|| File under:
Plf-P Forms 5-Member Committee For Global March
KARACHI: Paleostine Liberation Foundation-Pakistain (PLF-P) has formed a five-member committee for registration of participants of the global march to Jerusalem. Central

front man

Sabir Karbalai in a statement said that former MNA Muzaffar Hashmi heads the committee. Online registration will be made at the official website. The global march will start from four countries on March 30.


It seems to me they will find a bit of difficulty marching along the bottom of the ocean in between, but my knowledge of geography has always been regrettably scanty...
Posted by: trailing wife || 02/24/2012 00:00 || Comments || Link || E-Mail|| [310 views] Top|| File under:
Southeast Asia
Iran Says Ready To Help Identify Thailand Bombers
TEHRAN: Iran said on Wednesday it is ready to help identify those behind a series of

kaboom

s in Thailand this month in which several Iranians have been implicated. "Iran stands ready to identify those responsible for the

kaboom

s and to present them to the international community in a sign of our good faith," the foreign ministry

front man

said, quoted by official IRNA news agency. Ramin Mehmanparast added that Israeli accusations of Tehran being behind the February 14

kaboom

s in Bangkok were "bereft of all truth," and that such allegations were "a scenario put out by US and Israeli officials." Thai authorities this week issued an arrest warrant for a fifth Iranian suspected of involvement in the blasts, which were described as an alleged plot to kill Israeli diplomats.


Truly, the generous spirit of the Muslim Republic of Iran (or whatever their formal name is) is unparalleled.

I suspect the bad boyz will be found to be members of MKO, out to give the theocrats a bad name.




What is your thinking, Fred -- that while the Mullahs may talk big, they aren't actually brave enough to take on Israel so directly?

I think they'll try for a back alley war and probably another war in Leb. If Pencilneck's on the ropes there may be a flare-up in the Golan Heights, with Hamas singing sweet harmony...
Posted by: trailing wife || 02/24/2012 00:00 || Comments || Link || E-Mail|| [300 views] Top|| File under:
Syria-Lebanon-Iran
UN: Iran is enriching uranium at secret site
The latest report by United Nations experts disclosed a 42 per cent rise in the number of operational centrifuges enriching uranium inside the Natanz facility in the last four months.

Work inside a second, previously secret enrichment plant has also been stepped up, with 698 centrifuges operating inside the Fordow installation near Qom, a 69 per cent increase on the number recorded during the last inspection in October.

Meanwhile, the IAEA said that Iran had declined to offer full co-operation to its inspectors when they visited the country earlier this month. In particular, they were prevented from visiting a military location at Parchin, where experiments that would only be relevant to mastering the detonation system of nuclear weapons are understood to have been conducted. It bemoaned "major differences" with Iran after two fruitless visits.

Guido Westerwelle, the German foreign minister, said that he was "very concerned about the latest report from the IAEA", adding: "We think Iran should understand the key to ending sanctions is in their own hands: they have a duty to co-operate with the international community."

The latest report by the IAEA is likely to deepen Israel's fears about Iran's intentions, particularly the build-up of centrifuges in the Fordow facility, which is dug into a mountainside and could be immune from military attack.
Posted by: tipper || 02/24/2012 16:54 || Comments || Link || E-Mail|| [299 views] Top|| File under:
Putin says West seeking 'regime change' in Iran
Prime Minister Vladimir Putin on Friday accused the West of seeking "regime change" in Iran and warned Washington that Russia intended to keep its nuclear weapons to keep US power in check.

"Under the guise of trying to prevent the spread of weapons of mass destruction... they are attempting something else entirely and setting different goals -- regime change," news agencies quoted Putin as saying.

"We have such suspicions," said Putin. "And we are trying to take a stand that differs from the one they are trying to force on us... concerning the ways that the Iranian nuclear problem might develop."

Russia has longstanding commercial and military ties with Iran and has condemned unilateral sanctions imposed by the United States and the European Union over its suspected pursuit of nuclear weapons.

Putin's tough talk came as he toured a nuclear research centre in the once-secret city of Sarov ahead of a March 4 presidential election in which he is widely expected to secure a return to the Kremlin.

Footage showed the former KGB spy inspect research stands and then chair a security meeting in which he lashed out at US plans to deploy a missile defence shield in Europe that Russia fears might make its nuclear forces ineffective.


Posted by: tipper || 02/24/2012 16:18 || Comments || Link || E-Mail|| [304 views] Top|| File under:
Former UN chief Annan to serve as joint Syrian envoy
Former UN chief Kofi Annan has played diplomatic poker with dictators ranging from Saddam Hussein to Omar al-Bashir,


...and was fleeced every time...

but the odds are stacked against him in taking on Syria's ruthless president.

Two terms as UN secretary general, during which he won the Nobel Peace Prize but was himself accused of corruption, taught the 73-year-old Ghanaian how to look after himself in international negotiations.

Eloquent and inept self-effacing, Annan left office at the end of 2006 as one of the most popular UN leaders ever.


Popular to whom? Dictators?

"A real pro," was how Human Rights Watch's director Kenneth Roth described Annan after the announcement Thursday that the former UN leader would be the United Nations and Arab League's special envoy on the Syria crisis.

Apart from a few years when he was Ghana's director of tourism, Annan devoted his working life to the United Nations and other international agencies.

Having been in charge of UN human resources, its budget and then peacekeeping, the UN Security Council recommended Annan as secretary general in 1996. Mission impossibles soon came his way.

In 1998, Annan had to go to Baghdad to negotiate with Saddam after the Iraqi strongman threw out UN inspectors looking for signs of nuclear and chemical weapons. He secured a deal to get inspectors back in, but it soon collapsed and US and British planes were bombing Iraq within months.

Posted by: tipper || 02/24/2012 04:58 || Comments || Link || E-Mail|| [446 views] Top|| File under:
US: Iran not trying to build nuclear bomb
The LA Times reported Friday that US intelligence agencies do not believe Iran is actively trying to build an atomic bomb.


I was wondering where those CIA analysts went after their retirements...

A highly classified US intelligence assessment circulated to policymakers early last year largely affirms that view, originally made in 2007. Both reports, known as national intelligence estimates, conclude that Tehran halted efforts to develop and build a nuclear warhead in 2003.


To put it in blunt Anglo-Saxon, bullshit. Either the US intelligence agencies are uniformly incompetent or they are for some reason lying... Or the LA Times is being sparing with the facts; this has been known to happen, though at the moment no example springs to mind.
Posted by: tipper || 02/24/2012 04:54 || Comments || Link || E-Mail|| [540 views] Top|| File under:
Clinton says SNC 'credible representative' of Syria
U.S. Secretary of State Hillary Clinton


Not to be confused with Allan Foster Dulles...

said on Thursday the Syrian National Council (SNC) was a "credible representative" of the country's opposition, ahead of a meeting in Tunisia of the "Friends of Syria" group, Al Arabiya reported.

"The consensus opinion by the Arab League and all the others who are working and planning this conference is that the SNC is a credible representative and therefore they will be present" at a meeting in Tunis on Friday, she said.

Clinton said that the Syrian opposition will become increasing capable and find the means to launch attacks.

"There will be increasingly capable opposition forces. They will from somewhere, somehow find the means to defend themselves as well as begin offensive measures," she told reporters after taking part in a London conference on Somalia, according to Reuters.

"It is clear to me there will be a breaking point. I wish it would be sooner, so that more lives would be saved, than later, but I have absolutely no doubt there will be such a breaking point," she said.
Posted by: Steve White || 02/24/2012 00:00 || Comments || Link || E-Mail|| [329 views] Top|| File under:
US, Israel fully coordinated on Iran, US ambassador reaffirms
The United States and Israel are fully coordinated on the need to prevent Iran from acquiring nuclear weapons, and have not ruled out any options in this regard, US Ambassador to Israel Dan Shapiro reaffirmed Thursday, dpa reported.

The Jerusalem Post daily quoted him as telling US Jewish leaders meeting in Jerusalem that while diplomatic and economic sanctions were the preferred strategy to counter Iran's nuclear weapon drive, "all other options are on the table."

"More than that, the necessary planning is being done to ensure that those options are actually available if at any time they become necessary," he warned.

He rejected reports of a rift between Israel and the US over Iran's alleged nuclear programme, telling his audience that "whatever one reads in the paper, I cannot think of any issue on which we are better coordinated than on the issue of Iran."


Pay no attention to the current occupant of the White House...

"It is often the case that those who talk don't know and those who know don't talk. Much of what is written on this topic is pure speculation and much of it is wrong," he added.

Israeli President Shimon Peres, reinforced Shapiro's comments.

"The state of Israel is an independent, sovereign state, and has the right to defend itself. When we say all options are on the table, we really mean it," he said.

The president also denied a report, which appeared in the Ha'aretz daily Thursday, that he planned to tell President Barack Obama that he opposed a possible Israeli attack on Iran. The Ha'aretz report was attributed to "political and diplomatic officials" who were familiar with Peres' positions and were helping prepare for the Obama meeting.


Do they also not know what's going on?

Peres, however, was quoted as saying Thursday evening that "as far as I'm concerned, I've never told anybody in my life before a meeting with such a leader what I am going to tell him."

Media reports have speculated that Israel intends to attack Iran's nuclear facilities, but Israeli leaders have never publicly threatened to do so.
Posted by: Steve White || 02/24/2012 00:00 || Comments || Link || E-Mail|| [304 views] Top|| File under:
IAEA to explain 'failed' Iran mission
UN atomic agency chief Yukiya Amano is expected to outline in a report Friday why its team investigating Iran's suspected nuclear weapons drive returned empty handed this week, diplomats said, AFP reported.
IAEA chief inspector Herman Nackaerts and his team returned from Tehran on Wednesday with no progress in their search for answers from Iran on its alleged bid to develop nuclear weapons, leading Washington to brand the trip a "failure."

Diplomats in Vienna said they have begun discussing what action the 35-member IAEA board will take when it holds its next regular meeting on March 5. In theory


...in theory there's no difference between theory and practice, but in practice there is...

it could pass a resolution condemning Iran and reporting the Islamic republic to the UN Security Council, which has already passed four rounds of sanctions.


And, as I recall, a sternly worded letter...

This though depends on Russia and China, which have hitherto been more lenient on Iran that their Western counterparts in the UN Security Council.


Which is to say that it will all go nowhere.

Diplomats also say that the International Atomic Energy Agency report will give an update on Iran's progress in fitting out its new facility at Fordo, near Qom, enriching uranium to 20-percent purity. The facility, under a mountain and kept secret by Iran until late 2009, would slash the time needed to convert Iran's stockpile of low-enriched uranium to the 90-percent purity needed for a nuclear bomb if it decided to do so, experts say.

How quickly Iran could enrich would also depend on what kind of centrifuges are installed at Fordo. Indications so far are that Iran is installing "IR-1" older-generation devices, diplomats said, which could be converted to enrich to 90 percent, but which would do the work more slowly than more state-of-the-art models.

One Western diplomat said he expected the IAEA to say that Iran had installed "high hundreds" of centrifuges at Fordo -- but not the "thousands" that have been speculated -- and of the older kind.

"The newer-generation centrifuges that they have been working on have all been at Natanz," Iran's main enrichment site, another diplomat told AFP. "They are fewer in number, have been problematic, and we haven't heard from the IAEA that they have moved anything to Fordo."
Posted by: Steve White || 02/24/2012 00:00 || Comments || Link || E-Mail|| [388 views] Top|| File under:
Dupe URL: Iran's grand ayatollahs: Earth belongs to Muslims, end is near Read more: http://dailycaller.com/2012/02/23/irans-grand-ayatoll
Iran's economy is struggling because of crippling new restrictions on the country's financial system, but no amount of sanctions will keep the mullahs from their headlong pursuit of nuclear weapons, which they hope will help usher in Islamic dominance of the world. The religious leaders believe it is their responsibility, as foreshadowed by the Quran, to bring about nuclear war to facilitate the coming of the last Islamic Messiah.

Two Iranian grand ayatollahs are now saying that the Earth will soon be under the feet of Muslims, as promised by the Quran.

Ayatollah Ruhollah Khomeini, the founder of the Islamic Republic of Iran, indicated to his close associates that he saw a mandate for the final glorification of Allah to overthrow the Shah, establish an Islamic state and then pass the flag of Islam to the last Islamic Messiah. When asked if he would be the one to pass the flag, he responded that "the one after me will be the one" who will create the circumstances for the reappearance of Imam Mahdi, the Shiites' 12th Imam.

Many in the Islamic regime believe that Ayatollah Ali Khamenei, who became the Iranian supreme leader after Khomeini's death, is the chosen one to pass the flag of Islam to Imam Mahdi. In fact, statements made by close associates of Khamenei indicate that the supreme leader himself is convinced that he is the one who will trigger the coming.

The clerics in Iran have set up a center in the city of Qom specifically to track signs for the coming as they rely on centuries of hadiths from Muhammad and his descendants that have predicted signs in which the end of times will come and the last Islamic Messiah will reappear, killing all infidels and those who won't convert to Islam and raising the flag of Islam across the globe.

The coming of Mahdi only awaits these last signs, as all of the signs that the hadiths herald have already taken place: Chaos, famine and havoc will engulf the Earth; major wars with dark clouds (atomic wars) will burn the Earth; one-third of the Earth's population will be killed, and the rest will suffer hunger and lawlessness.

As revealed last year, an Iranian secret documentary, "The Coming Is Upon Us," clearly indicates that the radicals ruling Iran believe that worldwide war and the destruction of Israel will trigger the coming of the last Islamic Messiah.
Posted by: trailing wife || 02/24/2012 00:00 || Comments || Link || E-Mail|| [326 views] Top|| File under:
Iran's grand ayatollahs: Earth belongs to Muslims, end is near
Many in the Islamic regime believe that Ayatollah Ali Khamenei, who became the Iranian supreme leader after Khomeini's death, is the chosen one to pass the flag of Islam to Imam Mahdi. In fact, statements made by close associates of Khamenei indicate that the supreme leader himself is convinced that he is the one who will trigger the coming.

Mahdi, in Shiite belief, will reappear at the time of Armageddon.

The

holy man

s in Iran have set up a center in the city of Qom specifically to track signs for the coming as they rely on centuries of hadiths from Muhammad and his descendants that have predicted signs in which the end of times will come and the last Islamic Messiah will reappear, killing all infidels and those who won't convert to Islam and raising the flag of Islam across the globe.

The coming of Mahdi only awaits these last signs, as all of the signs that the hadiths herald have already taken place: Chaos, famine and havoc will engulf the Earth; major wars with dark clouds (atomic wars) will burn the Earth; one-third of the Earth's population will be killed, and the rest will suffer hunger and lawlessness.

As revealed last year, an Iranian secret documentary, "The Coming Is Upon Us," clearly indicates that the

bully boyz

ruling Iran believe that worldwide war and the destruction of Israel will trigger the coming of the last Islamic Messiah.

Reza Kahlili is a pseudonym for a former CIA operative in Iran's Revolutionary Guards and the author of the award-winning book, A Time to Betray. He is a senior fellow with EMPact America and teaches at the U.S. Department of Defense's Joint Counterintelligence Training Academy (JCITA).
Posted by: trailing wife || 02/24/2012 00:00 || Comments || Link || E-Mail|| [317 views] Top|| File under:
Iranian Scientist 'Sought Israel's Annihilation,' Says Widow
Semi-official Iranian news agency interviews widow of Mostafa Roshan -- leaving no doubt as to nuclear program's goal.

The wife of Mostafa Ahmadi Roshan, an Iranian nuclear scientist who was assassinated in Tehran in January, said Tuesday that her husband "sought the annihilation of the Zionist regime wholeheartedly," according to Iran's semi-official Fars news agency.

"Mostafa's ultimate goal was the annihilation of Israel," the agency quoted Fatemeh Bolouri Kashani as saying Tuesday.

Bolouri Kashani also underlined that her spouse "loved any resistance figure in his life who was willing to fight the Zionist regime and supported the rights of the oppressed Paleostinian nation."

The report belies attempts by Iran to claim that its nuclear program is not military in nature.

Mostafa Ahmadi Roshan is described as "a chemistry professor and a deputy director of commerce at Natanz uranium enrichment facility."

Fars says he was killed by Mossad agents, who used a method of attack similar to that used against Iranian nuclear scientist Massoud Ali Mohammadi in January 2010, as well as scientists Fereidoun Abbassi Davani and Majid Shahriari. Abbasi Davani survived the attack, but Shahriari died. Yet another Iranian scientist, Dariush Rezaeinejad, was assassinated by the same method in July of 2011. 


And then there's this, from the Washington Post:

Formerly secret telexes offer window into Iran's nuclear deceit
Posted by: trailing wife || 02/24/2012 00:00 || Comments || Link || E-Mail|| [355 views] Top|| File under:
Who's in the News
52
[untagged]
Bookmark
E-Mail Me
The Classics
The O Club
Rantburg Store
The Bloids
The Never-ending Story
Thugburg
RSS Links
Gulf War I
The Way We Were
Bio
Merry-Go-Blog
Hair Through the Ages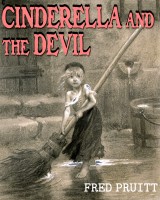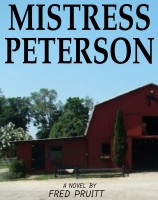 On Sale now!


A multi-volume chronology and reference guide set detailing three years of the Mexican Drug War between 2010 and 2012.

Rantburg.com and borderlandbeat.com correspondent and author Chris Covert presents his first non-fiction work detailing the drug and gang related violence in Mexico.

Chris gives us Mexican press dispatches of drug and gang war violence over three years, presented in a multi volume set intended to chronicle the death, violence and mayhem which has dominated Mexico for six years.
Click here for more information


Meet the Mods
In no particular order...


Steve White
Seafarious
Pappy
lotp
Scooter McGruder
john frum
tu3031
badanov
sherry
ryuge
GolfBravoUSMC
Bright Pebbles
trailing wife
Gloria
Fred
Besoeker
Glenmore
Frank G
3dc
Skidmark
Alaska Paul



Better than the average link...



Rantburg was assembled from recycled algorithms in the United States of America. No trees were destroyed in the production of this weblog. We did hurt some, though. Sorry.
3.83.192.109