Africa Horn
Al-Shabaab describes Turkey as neo-colonialist
[Daily Nation (Kenya)] Sheikh Abdulkadir Mumin, a senior officer in Al-Shabaab,



... the Islamic version of the old Somali warlord...


the radical Islamist group opposing the Transitional Federal Government in Somalia has criticised the role of Turkey in Somalia.

The

holy man

made the hostile remarks on Saturday via the movement's broadcasting system, al-Andalus. Sheikh Mumin stated that the humanitarian foods and medicines brought to Somalia by Turkish agencies are expired. He added that the Turkish intention was to 'poison' the people in this country.

"They (the Turkish organizations) brought expired foods and medicines," said Sheikh Mumin.

"We warn the people from taking the stuffs."

The sheikh added that Turkey was engaged in a 'campaign to assist Somalis' just as a mission to advance its interests.

"Its assistance is phony and driven by neocolonial intentions," remarked Sheikh Mumin.


Probably. And perhaps the Brave Lions of Islam would allow their captive audience a little outside care and feeding were the donors Arab -- they clearly won't from anyone else.

Turkey is one of the first countries that responded to the plea to help the needy people in Somalia that were affected by the worst drought in 60 years.

The country delivered the largest humanitarian goods in terms of foods, medicines, sheltering materials.
Posted by: Fred || 02/06/2012 00:00 || Comments || Link || E-Mail|| [244 views] Top|| File under: al-Shabaab
Africa North
Morocco's king pardons Islamists
Morocco's King Mohammed has issued pardons to several leading Islamists, signalling a less hardline approach after moderate Islamists came to power in an election last year. The prisoners covered by the pardon included leading figures in Salafia Jihadia, an Islamist group authorities say helped orchestrate a wave of suicide bombings in Casablanca in 2003, which killed 45 people.

International human rights groups say after those attacks, hundreds of Islamists were jailed on fabricated charges, sometimes after being tortured.
Posted by: || 02/06/2012 23:17 || Comments || Link || E-Mail|| [237 views] Top|| File under:
Morocco's king pardons Islamists
Morocco's King Mohammed has issued pardons to several leading Islamists, signalling a less hardline approach after moderate Islamists came to power in an election last year. The prisoners covered by the pardon included leading figures in Salafia Jihadia, an Islamist group authorities say helped orchestrate a wave of suicide bombings in Casablanca in 2003, which killed 45 people.

International human rights groups say after those attacks, hundreds of Islamists were jailed on fabricated charges, sometimes after being tortured.
Posted by: || 02/06/2012 23:17 || Comments || Link || E-Mail|| [232 views] Top|| File under:
Arabia
Houthi leader in Yemen calls for establishing civil state
[Yemen Post] Shiite Houthi leader, Abdulmalek al-Houthi, in Yemen called on Saturday for establishing a civil state that lives up to the people of Yemen, who took to streets demanding change.

In a speech he delivered in front of tens of thousands of his supporters, who gathered to commemorate the prophetic cradle anniversary in the northern Yemeni province of Saddah, al-Houthi called on political forces to respect the will and choice of Yemeni people.

A panel of qualified Yemeni experts should be formed to draft a new constitution, the Military Committee quickly restructures the army, and Security and Political intelligent Security should be dissolved, he demanded.

His followers have reportedly closed all routes from and to Saddah and forced the residents to use excessive fireworks, leaving at least one killed and two injured, local media reported.

"Such ceremony of this magnitude in Yemen to celebrate the prophetic birth anniversary is the fruit of the revolution, which brought down the head of the regime," al-Houthis said.

Al-Houthis rebels have been for weeks fighting with Sunni tribal alliance in Saddah and Hajjah provinces, leaving scores killed and hundreds others

maimed

.

The Shiite militias hold complete control over Saddah province since the outbreak of the revolution in February.


Posted by: Fred || 02/06/2012 00:00 || Comments || Link || E-Mail|| [263 views] Top|| File under: Arab Spring
Home Front: Politix
Prorated Imminent Danger Pay Starts This Month
Starting this month, some troops will begin receiving less Imminent Danger Pay when a new policy takes effect that will prorate the standard $225 monthly IDP stipend.

Under the new policy, troops will be paid only for the actual days they spend in the danger pay location, defense officials said Thursday. Under the previous policy, troops who spent any portion of the month in a danger pay location received danger pay for the entire month.

The proration amounts to $7.50 per day. So, for example, if a service member spends only 7 days of the month in Afghanistan, he or she will have only $52.50 in Imminent Danger Pay added to their paycheck. Exceptions will be made for troops who are "exposed to a hostile fire incident", regardless of location. They will receive the full monthly amount of $225.

The change was mandated by Congress as a part of the 2012 budget, and the Pentagon announced the implementation of the new rules on Thursday.



H/T Gateway Pundit:


Obama to seek 0.5% pay raise for federal employees
President Obama plans to propose lifting the pay freeze on civilian federal workers in the budget he submits to Congress next month. An official with the Office of Management and Budget confirms a Washington Post report that the Administration will use the 2013 fiscal year budget to call for a modest 0.5 percent pay hike for civilian federal employees.

For a federal worker making $50,000 a year, that would amount to a $250 pay raise.
Posted by: Sherry || 02/06/2012 14:19 || Comments || Link || E-Mail|| [242 views] Top|| File under:
India-Pakistan
'Domki family killing was a message'
Investigators who interviewed the only witness to the

assassination

of the wife, daughter and driver of Balochistan



...the Pak province bordering Kandahar and Uruzgun provinces in Afghanistan and Sistan Baluchistan in Iran. Its native Baloch propulation is being displaced by Pashtuns and Punjabis and they aren't happy about it...


provincial assembly member Mir Muhammad Bakhtiar Khan Domki, a young maid employed by the family, feel certain that the killings were carried out to convey a message to Brahmadagh Bugti, the grandson of the slain Nawab Akbar Bugti.

Mr Domki's wife was Brahmadagh Bugti's sister.

The maid had narrated the incident to senior law-enforcement officers before she was handed over to the bereaved family hours after the attack.

During the early hours of Jan 31, at around 1:30 am, assailants killed Jhumar, 32, and her daughter Janna, 13, and their driver at a deserted street close to the Gizri bridge within the
remit of the Clifton

cop shoppe

.

Apart from the young maid, there is no other witness to the gory killings. The fact that the girl was spared suggests that it was not a random, but very selective

assassination

, the

Sherlocks

remarked.

Requesting anonymity they told Dawn that the girl saw three men come out of a car that intercepted their vehicle and first kill the driver. The men separated the maid from the rest and then killed Janna.


Upon this, Janna's mother became hysterical, asking the attackers what they would do next. They replied that they were going to kill her, and proceeded to do just that, the

Sherlocks

quoting the young maid told Dawn.

The murders were committed with two AK-47 rifles fired at point-blank range. An empty magazine and several dozen spent bullet casings were recovered from the crime-scene by the police.

According to the

Sherlocks

, it appeared that the attackers were following their target and chose a deserted street for the killing.

Although the make of the car used in the attack is not yet clear, the

Sherlocks

said that as per the maid's account, it was a small black car.

The use of an assault rifle in such a murder is a question that

Sherlocks

are still pondering over.

Posted by: Fred || 02/06/2012 00:00 || Comments || Link || E-Mail|| [241 views] Top|| File under: Govt of Pakistan
Six years on, Nishtar Park carnage trial remains inconclusive
[Dawn] In the last six years, the prosecution in the Nishtar Park blast case has presented for examination only one witness before an anti-terrorism court in one of the major acts of terrorism that claimed the lives of over 50 people, including the top leadership of the Sunni Tehrik.
...formed in Karachi in 1992 under by Muhammad Saleem Qadri. It quickly fell to trading fisticuffs and

liquidation

s with the MQM and the Sipah-e-Sahaba, with at least a half dozen of its major leaders rubbed out. Sunni Tehreek arose to become the primary opposition to the Deobandi Binori Mosque, headed by Nizamuddin Shamzai, who was eventually bumped off by person or persons unknown. ST's current leadership has heavily criticized the Deobandi Jihadi leaders, accusing them of being sponsored by Indian Intelligence agencies as well as involvement in terrorist activities...
This inordinate delay in the disposal of the case is a clear violation of the Anti-Terrorism Act, 1997 as its Section 19 (7) says that the court shall, on taking cognizance of a case, proceed with the trial on a day-to-day basis and shall decide it within seven days, failing which an application may be made to the administrative judge of the high court concerned for appropriate directions for an expeditious disposal of the case.


Three accused said to be associated with the proscribed Lashkar-e-Jhangvi


... a 'more violent' offshoot of Sipah-e-Sahaba Pakistain. LeJ's purpose in life is to murder anyone who's not of utmost religious purity, starting with Shiites but including Brelvis, Ahmadis, Christians, Jews, Buddhists, Rosicrucians, and just about anyone else you can think of. They are currently a wholly-owned subsidiary of al-Qaeda ...


-- Sultan Mahmood alias Saifullah, Mufti Zakir Hussain Siddiqui and Rehmatullah -- have been charged with plotting the

kaboom

on an Eid Milad-un-Nabi (

peas

be upon him) congregation at Nishtar Park in April 2006.

Currently, the case is pending before the Anti-Terrorism Court-I, which recorded the evidence of the first prosecution witness, a policeman who carried out legal formalities under Section 174 of the criminal procedure code, around 10 days ago and now the case is fixed for further evidence for Feb 7.


Initially, the case was sent to the ATC-V, Bloody Karachi,


...formerly the capital of Pakistain, now merely its most important port and financial center. It may be the largest city in the world, with a population of 18 million, most of whom hate each other and many of whom are armed and dangerous...


for trial, but the home department was tardy in issuing a notification for jail trial and in 2008 the ATC-V was shifted to Badin and the Nishtar Park bombing case was transferred to the ATC-II.

The then judge of the ATC-II, Abdul Ghafoor Memon, had on May 4, 2009 indicted four accused, including Mohammad Amin alias Khalid Shaheen, who denied the charges and opted to contest the case.

The judge had directed the prosecution to produce its witnesses in court. But the prosecution did not examine any witness till August 2009 when accused Amin moved an acquittal application under Section 265-K (power of court to acquit accused at any stage) of the CrPC. After hearing arguments from both sides, the court allowed the plea and acquitted the accused for want of evidence on Aug 19, 2009.

Following the acquittal of Mohammad Amin, the court framed amended charges against the remaining three accused on Sept 1, 2009. The accused again denied the charges and the court summoned the witnesses for the prosecution. But no evidence was recorded till Nov 20, 2009 when the contract of the trial judge expired.

The trial of the present case remained pending before the non-functional ATC-II for over 15 months. Finally, the case was transferred to the ATC-I for trial in March 2011.

Legal experts express grave concerns over an inordinate delay in the disposal of the case and suggest that the court hear the case on a day-to-day basis for its early disposal.

However,


there's more than one way to skin a cat...


court sources fear that the trial may take many years to conclude as there are over 100 prosecution witnesses in the case.

Though the government appointed a special public prosecutor for this case, a lack of interest on the part of prosecuting and investigating agencies as well as the complainant party is one of the many reasons behind the delay in the disposal of the case, they add.

According to the prosecution, a massive

kaboom

took place near the stage when participants in the 12th Rabi-ul-Awwal congregation were offering Maghrib prayers at Nishtar Park on April 11, 2006. Over 50 people, including Sunni Tehrik leaders Abbas Qadri and Iftikhar Bhatti, Muttahida Majlis-e-Amal leader Hafiz Taqi and others, were killed while over 100 others

maimed

in the bombing.

The accused were

tossed in the calaboose

a couple of months after the terrorist attack and accused Sultan recorded his confessional statement before the court of a judicial magistrate and also implicated his accomplices in the offence.

The prosecution added that the

jacket wallah

, who was identified as Siddiq, used to live with the accused before the attack and they were also seen near the crime-scene at the time of the blast.

A case (FIR 71/06) was registered under Sections 302 (premeditated murder), 324 (attempted murder), 109 (punishment of abetment if the act abetted is committed in consequence and where no express provision is made for its punishment), 120-B (punishment of criminal conspiracy), 114 (abettor present when offence is committed) and 34 (common intention) of the Pakistain Penal Code and Sections 3, 4 of the Explosive Substance Act read with Section 7 of the Anti-Terrorism Act, 1997 at the Soldier Bazaar

cop shoppe

on a complaint of Mohammad Altaf Qadri.

Amanullah alias Mufti Ilyas, Qari Abid Iqbal and Khalid are the absconding accused in the case.
Continued on Page 49
Posted by: Fred || 02/06/2012 00:00 || Comments || Link || E-Mail|| [251 views] Top|| File under: Govt of Pakistan
Iraq
Judge Wants Iraqiya MP's Immunity Lifted
[An Nahar] A judge has called for parliament to lift the immunity of an MP with the Sunni-backed Iraqiya bloc, the deputy and a judicial

front man

said Sunday, at a time of crisis with Iraq's Shiite-led government.

Two other MPs who are opponents of Prime Minister
Nouri al-Maliki


... Prime Minister of Iraq and the secretary-general of the Islamic Dawa Party....


also face arrest warrants and requests for their immunity to be lifted. Parliament is to vote on the three cases "soon", according to a parliamentary source.

"I received a request on Thursday to have my immunity lifted," MP Haidar al-Mullah,

front man

for the bloc, told Agence

La Belle France

Presse.

"I am accused of offending the judiciary and saying that the judicial system is politicized," Mullah said. "This is a new attack against Iraqiya and part of the continuous attacks against us."

Iraqiya began a boycott of parliament and the cabinet in December in protest at Maliki's alleged centralization of power. The parliament boycott was ended last week.

It has called for Maliki to either respect a power-sharing deal or quit.

Maliki, a Shiite, has said he wants his Sunni deputy sacked after the latter said he was "worse than Saddam Hussein," while the country's Sunni vice president has been charged with running a death squad and has been hiding out in the autonomous Kurdish region of north Iraq.

Abdul Sattar Birakdar,

front man

of the Higher Judicial Council, said Mullah was accused of having offended Judge Saad al-Lami in a late November interview.

Lami filed a complaint, after which a court "studied the case and then issued an arrest warrant against him and sent a request to parliament to lift his immunity in order to prosecute him," Birakdar said.

Mullah said Lami was "influenced by Maliki."

Another deputy in the case, independent MP Sabah al-Saadi said it was not the first time that he risked losing his immunity.

"Five months ago, there was a request to lift my immunity. I had been accused of offending the government, but nothing happened, and I do not know if there is a new request," he said.

"We know that the Iraqi judicial system is not completely independent, and I think that offending the government is not a crime, but rather a part of the political process," he said.

Saadi has criticized Maliki, including charging that he was acting like the late dictator Saddam Hussein.

Birakdar said his case was based on a request filed by the premier.

According to local media reports, MP Salim al-Juburi of the Iraqiya bloc also faces having his immunity lifted. He has been charged with terrorism, a charge he denies.

Posted by: Fred || 02/06/2012 00:00 || Comments || Link || E-Mail|| [231 views] Top|| File under: Govt of Iraq
Israel-Palestine-Jordan
Fatah, Hamas Agree to Hold Elections 'Quickly'
[An Nahar] Rival Paleostinian factions

Hamas, always the voice of sweet reason,

and Fatah agreed at a meeting in the Qatari capital on Sunday that presidential and legislative elections must be held "quickly," a top official told Agence

La Belle France

Presse.

Paleostinian President the ineffectual Mahmoud Abbas


... a graduate of the prestigious unaccredited Patrice Lumumba University in Moscow with a doctorate in Holocaust Denial...


and Hamas chief Khaled Meshaal met to explore the formation of an interim Paleostinian government to oversee the preparations for the polls and discuss the implementation of a reconciliation deal.

"We agreed on the importance of holding the elections quickly ... and removing any obstacles that might delay the polls," said Fatah

front man

Azzam al-Ahmed, who is accompanying Abbas in Doha.

He said the talks, which are being hosted by Qatar's emir, Sheikh Hamad bin Khalifa al-Thani, were "positive" and that both sides reached "agreement on all the major issues" regarding the reconciliation agreement, including the formation of a transitional government made up of independents.

According to a statement released on Qatar's official QNA news agency, the two parties also discussed the stalled peace talks with Israel.

Ahmed said the Hamas and Fatah leaders would resume their talks later on Sunday.

Speaking to AFP earlier this week, Ahmed said Sunday's discussions would also address a planned Cairo meeting bringing together all Paleostinian leaders, which had originally been set for February 2 but was delayed indefinitely.

Ismail Haniya, who heads the Hamas government in

Gazoo

, was in Qatar earlier this week and is currently in Bahrain on the second leg of a Gulf tour that will also take him to Iran.

Meshaal has decided not to run again this summer for the leadership of Hamas amid signs of strain within the Islamist movement that rules the

Gazoo

Strip.

Under the terms of a reconciliation deal signed by Hamas and Abbas' secular Fatah movement in April 2011, parliamentary and presidential elections are to be held by May.

However,


those who apply themselves too closely to little things often become incapable of great things...


implementation of the deal has been delayed on several occasions despite repeated meetings between the parties involved.

The last Paleostinian elections were held in 2006.

Posted by: Fred || 02/06/2012 00:00 || Comments || Link || E-Mail|| [238 views] Top|| File under: Palestinian Authority
Israel 'denied residency to thousands of Palestinians'
...Who no longer live in the Palestinian Territories.

(Ma'an) -- Israeli policies have arbitrarily denied thousands of Paleostinians the right to live in or travel to and from the West Bank and

Gazoo

, an international rights group said Sunday.

"Israel's control over the population registry has significantly reduced the registered Paleostinian population in the West Bank and

Gazoo

, probably by hundreds of thousands of people," the report by Human Rights Watch


... dedicated to bitching about human rights violations around the world...


said.


Somewhat closer to reality, then. Remember when it was revealed that Palestinian population numbers were off by about a million actual people?

"This reduction has occurred while Israel has simultaneously increased the number of Jewish settlers in the West Bank, in violation of international humanitarian law on transferring one's population to occupied territory."


There are consequences for not accepting peace offers, and for making the stronger side believe you never will. One day y'all might figure it out.

Israel's 1967 census of Paleostinians in the West Bank and

Gazoo

census excluded at least 270,000 Paleostinians who were not present in the aftermath of the war in which Israel seized the territories, the group said.
Israel later removed from the registry Paleostinians who traveled abroad for significant periods, including some 130,000 West Bank Paleostinians between 1967 and 1994, the report noted.

Since 2000, Israel stopped processing residency applications by unregistered Paleostinians who live or have family and work ties to the West Bank and

Gazoo

.

Israel received an estimated 120,000 such applications that it did not process between 2000 and 2005, the report said.


The second Palestinian Intifada lasted from September, 2000 to...officially it ended with the Sharm el Sheikh hudna in February, 2005, but rocket attacks have continued at a slower pace to this day. What motivation have y'all given Israel to let more of you in?

Meanwhile Paleostinians registered in

Gazoo

were forbidden from traveling to the West Bank or changing their registered address despite living in the West Bank.


Quid pro quo, my dears. One you created.

"Around 35,000 of these 'Gazooks' had entered and resided in the West Bank using temporary permits that have expired," Human Rights Watch said.

Around 12,000 unregistered Paleostinians live in

Gazoo

, and are forbidden by Egyptian authorities from traveling through its Rafah crossing out of the coastal strip, according to the report.


Have you noticed that Egypt really doesn't like its rabid Palestinian brothers?

Citing a political gesture to the Paleostinian Authority, Israel processed 33,000 registration applications between 2007 and 2009, and allowed around 2,800 Paleostinians registered in

Gazoo

to change their address to the West Bank.

"Israel should allow Paleostinians to live in their homes with their families, and to travel freely, not treat its control over where Paleostinians can live as a political bargaining chip," Middle East director at Human Rights Watch Sarah Leah Whitson said.

"These steps have not cleared the backlog," the report added, noting that the indiscriminate policy towards registration does not screen individuals for security threats.

"Israel has never put forth any concrete security rationale for blanket policies that have made life a nightmare for Paleostinians whom it considers unlawful residents in their own homes," Whitson said.

"The current policies leave families divided and people trapped on the wrong side of the border in

Gazoo

and the West Bank. Israel should revise these policies and process requests for families to reunite, so that Paleostinians can live with their families where they want."
Posted by: trailing wife || 02/06/2012 00:00 || Comments || Link || E-Mail|| [235 views] Top|| File under:
Syria-Lebanon-Iran
U.S. Withdraws Staff From Syrian Embassy
We should never have gone back...

The State Department on Monday pulled out its remaining staff from the U.S. embassy in Syria, following reports last week that the closing was likely unless President Bashar al-Assad promised further protection for American diplomats.

"Ambassador Ford has left Damascus but he remains the United States Ambassador to Syria and its people," a State Department spokeswoman said in a statement. "As the President's representative, he will continue his work and engagement with the Syrian people as head of our Syria team in Washington. Together with other senior U.S. officials, Ambassador Ford will maintain contacts with the Syrian opposition and continue our efforts to support the peaceful political transition which the Syrian people have so bravely sought."

Before the closing, a State Department official had told National Journal that the rapidly deteriorating security situation across Syria "demonstrates further that Assad is losing control of the country and reinforces our point that Assad has lost all legitimacy."

Ford, had largely remained in the country during the months of violent clashes between protesters and Syria's military and security forces—despite attacks on him and the embassy itself carried out by Assad's supporters. As journalists encountered difficulties entering Syria, Ford became a visible face and often lone voice tweeting from inside the country about the crisis. Ford was temporarily recalled to Washington in late October for consultations, as the U.S. accused Syrian state-run media of inciting violence against the diplomat.
Posted by: Steve White || 02/06/2012 16:14 || Comments || Link || E-Mail|| [241 views] Top|| File under:
Iranian warships dock at Saudi port
Iranian naval ships docked on Saturday in the Saudi port city of Jeddah on a mission to project the Islamic republic's "power on the open seas," the Fars news agency reported. The supply ship Kharg and Shaid Qandi, a destroyer, docked in the Red Sea port in line with orders from Iran's supreme leader Ayatollah Ali Khamenei, it quoted navy commander Admiral Habibollah Sayari as saying.

"This mission aims to show the power of the Islamic republic of Iran on the open seas and to confront Iranophobia," he said, adding that the mission started several days ago and would last 70 to 80 days. The commander did not give other destinations.

Iran's navy has been boosting its presence in international waters since last year, deploying vessels in the Indian Ocean and Gulf of Aden on missions to protect Iranian ships from Somali pirates.
Posted by: Steve White || 02/06/2012 08:04 || Comments || Link || E-Mail|| [236 views] Top|| File under:
Iran's navy foils pirate attack on oil tanker
An attempt by pirates to hijack an Iranian oil tanker in the strait connecting the Red Sea to the Gulf of Aden was foiled after an Iranian fleet of warships present in the region rushed to the scene. Lieutenant Commander of the Iranian Navy Rear Admiral Seyed Mahmoud Moussavi said that the Iranian oil tanker came under attack by 35 Somali pirate speedboats near the Bab-el-Mandeb Strait. Moussavi said that the Iranian naval forces' swift action forced the pirates to flee the scene.

No injuries were reported among the crews of the Iranian ships.
Posted by: ryuge || 02/06/2012 05:30 || Comments || Link || E-Mail|| [320 views] Top|| File under:
Obama says risky to attack Iran, wants diplomatic fix
President Barack Obama said on Sunday there were important risks to consider before any military strike against Iran and made clear he does not want to see more conflict in the oil-producing Gulf region.

In a television interview, Obama also said he did not believe Tehran had the "intentions or capabilities" to attack the United States, playing down the threats from Tehran and saying he wanted a diplomatic end to the nuclear standoff.

"Any kind of additional military activity inside the Gulf is disruptive and has a big effect on us. It could have a big effect on oil prices. We've still got troops in Afghanistan, which borders Iran. And so our preferred solution here is diplomatic," Obama said.

His comments echoed concerns expressed by earlier by Iran's neighbor Turkey that an attack on Iran would be disastrous.

Obama, who is up for re-election in November, has ended the U.S. war in Iraq and is winding down combat in Afghanistan amid growing public discontent about American war spending at a time when the economy remains shaky.

He said Israel had not yet decided what to do in response to the escalating tension but was "rightly" concerned about Tehran's plans.

"My number one priority continues to be the security of the United States, but also the security of Israel, and we are going to make sure that we work in lockstep as we proceed to try to solve this, hopefully diplomatically," he told NBC.
Posted by: tipper || 02/06/2012 02:41 || Comments || Link || E-Mail|| [240 views] Top|| File under:
Jordan Islamists Urge Boycott of Russia, China Goods over Syria
[An Nahar] Jordanian Islamists on Sunday called on

Moslem

s and Arabs to boycott Russian and Chinese products after the two countries vetoed a U.N. Security Council resolution condemning Syria's regime over bloodshed.

"By vetoing the resolution, Russia and China have shown that they are taking part in the killing of Syrian people," Hammam Saeed, the leader of the powerful

Moslem Brüderbund

, said on the group's website.

"All

Moslem

s and Arabs should boycott Russian and Chinese products in order to support the Syrian people, who demand freedom and dignity. The vetoes were against all Arabs and

Moslem

s."

Saeed described the crackdown, which rights groups say has killed more than 6,000 people since democracy protests broke out in March last year, as "almost the worst in recent history."

Russia and China on Saturday used their diplomatic muscle for the second time in four months to block a resolution condemning the violence.

The other 13 countries in the 15-member council voted for the resolution, proposed by European and Arab nations to give strong backing to an Arab League


...an organization of Arabic-speaking states with 22 member countries and four observers. The League tries to achieve Arab consensus on issues, which usually leaves them doing nothing but a bit of grimacing and mustache cursing...


plan to end the crackdown.

Posted by: Fred || 02/06/2012 00:00 || Comments || Link || E-Mail|| [244 views] Top|| File under: Govt of Syria
Attack on Iran "would be disaster", must talk: Turkey
[Dawn] Turkey and Qatar urged the West on Sunday not to attack Iran to solve a nuclear row, but to make greater efforts to negotiate an end to the dispute.

Speaking at the Munich Security Conference, a gathering of security officials and diplomats, Turkish Foreign Minister Ahmet Davutoglu said an attack would be a "disaster" and the dispute over Iran's nuclear programme could be ended very rapidly.

"If there is strong political will and mutual confidence being established, this issue could be resolved in a few days," he said. "The technical disputes are not so big. The problem is mutual confidence and strong political will."

Turkey was the venue of the last talks between Western powers and Iran a year ago which ended in stalemate because participants could not even agree on an agenda.

The West has since imposed much tougher sanctions on Iran, which it suspects of seeking nuclear weapons capability. Iran says its nuclear work is purely civilian and peaceful.

Davutoglu added: "A military option will create a disaster in our region. So before that disaster, everybody must be serious in negotiations. We hope soon both sides will meet again but this time there will be a complete result."

In Tehran, the deputy head of Iran's elite Revolutionary Guards told the semi-official Fars news agency Iran would attack any country whose territory is used by "enemies" of the Islamic state to launch a military strike against its soil.

Posted by: Fred || 02/06/2012 00:00 || Comments || Link || E-Mail|| [237 views] Top|| File under: Govt of Iran
Pacifists Protest Possible War against Iran
[An Nahar] Hundreds of protesters demonstrated Saturday in New York and pacifist groups

erupted into the streets

in dozens of other U.S. and Canadian cities in a "Day of Mass Action" against a possible war with Iran.

About 500 protesters gathered in Manhattan's Times Square and marched to the headquarters of the U.S. mission to the United Nations


...where theory meets practice and practice loses...


and to the Israeli consulate.

"No war, no sanctions, no intervention, no

liquidation

s," read a banner leading the march.

The demonstrations came as Europe and the United States slapped tough new sanctions on Iran, and Israel this week launched new threats of military intervention if the Islamic republic fails to rein in its suspected nuclear development program.

There is heightened speculation that Israel is contemplating air strikes against Iranian nuclear facilities, fueled in part by U.S. Defense Secretary Leon Panetta


...current SecDef, previously Director of the Central Intelligence Agency. Panetta served as President Bill Clinton's White House Chief of Staff from 1994 to 1997 and was a member of the United States House of Representatives from 1977 to 1993....


's comments to the Washington Post in which he said he believes there is a "strong possibility" that Israel will launch such air strikes this spring.

Iran admits it has a nuclear program but insists it is for peaceful purposes like generating electricity.

"The actions of the Iranian government in no way justify a U.S. war on Iran," Debra Sweet, director of the organization "The World Can't Wait," told AFP at the New York march.

The protest joined efforts from a coalition of about 60 pacifist and human rights


One man's rights are another man's existential threat.


organizations.

A leaflet distributed at the New York demonstration said "in many ways, US war on Iran has already begun," citing as examples "harsh economic sanctions" against Tehran, "killing Iranian scientists in

car boom

ings" and that " U.S. aircraft carriers are right off Iran's shore."

"I don't know what (U.S. President Barack) Obama will do but I do know what he has done, which is very hard sanctions that only will hurt ordinary people," Sweet said.

In Los Angeles, activists dressed themselves in orange prison jumpsuits and wore black hoods similar to Guantanamo detainees as part of the anti-war protest there.

Other peace marches were held Saturday in Boston, Chicago, Philadelphia, San Francisco, Washington, and other U.S. cities, according to organizers.

In Canada protests were staged in Calgary and Vancouver, and events were also planned in

Britannia

, Ireland, and India.

Posted by: Fred || 02/06/2012 00:00 || Comments || Link || E-Mail|| [243 views] Top|| File under: Govt of Iran
Iran Hails Russian, Chinese Veto on Syria
[An Nahar] Iran on Sunday welcomed the Russian and Chinese veto on a U.N. Security Council resolution condemning its ally Syria for its crackdown on dissent, the official IRNA news agency reported.


"By vetoing the proposed sanctions China and Russia have been just," Foreign Minister Ali Akbar Salehi said.

"The Security Council has become a tool for the West's bullying ... of other nations, and this time Russia and China stood up against it," the Islamic republic's top diplomat said.

"The Security Council ... wanted to take a path in deciding a head of state, while it is not within the functions of this council to interfere in other nations' internal affairs," he said.

Russia and China on Saturday blocked a Security Council resolution condemning Syria for its crackdown on protests, drawing condemnation from other global powers and the Syrian opposition.

The other 13 countries in the 15-member council voted for the resolution, proposed by European and Arab nations to give strong backing to an Arab League


...an organization of Arabic-speaking states with 22 member countries and four observers. The League tries to achieve Arab consensus on issues, which usually leaves them doing nothing but a bit of grimacing and mustache cursing...


plan calling for Hereditary President-for-Life Bashir Pencilneck al-Assad


Oppressor of the Syrians and the Lebs...


to hand over to his deputy.

Posted by: Fred || 02/06/2012 00:00 || Comments || Link || E-Mail|| [243 views] Top|| File under: Govt of Iran
Hizbullah Will Defend Syrian Regime Even at Price of Sparking War with Israel
[An Nahar]

Leb

must not hesitate in supporting the regime of Syrian
Hereditary President-for-Life Bashir Pencilneck al-Assad


Trampler of Homs...


, because backing it has major "strategic and fateful" repercussions, sources close to Hizbullah told the Kuwaiti al-Rai newspaper in remarks published on Sunday.

They said: "Hizbullah will not allow the fall of the Assad regime even if it means launching a war with Israel."

This position echoed Israeli fears that a war with the party may be ignited in order to divert attention from the current developments in Syria, said the newspaper.

The Israeli leadership is mulling "the need to issue an open threat to Hizbullah as part of a wider strategy adopted by the Israeli government."

"This strategy aims at deterring Hizbullah and Iran from carrying out any attack against Israeli targets," stated several sources, including the Jerusalem Post.

The Hizbullah sources did not rule out the possibility of "surprises emerging, aimed at turning attention away from the Syrian crisis."

"Should such a surprise take place, it would shift the international community's priorities in the region," they stressed.

On January 14, Hizbullah chief Hassan Nasrallah said that

Leb

should disavow itself from developments in Syria as the crisis will have negative repercussions on the situation locally.

"We call on the Syrian opposition to abide by Assad's demands to engage in dialogue and cooperate with him to introduce reform that would resolve the country's problems," he stated.

During a speech in December, he voiced his support for the Syrian regime, while saying that his party backs reform and efforts to eradicate corruption in the neighboring country.

Nasrallah stressed, however, that "some people want to destroy Syria," they reject dialogue, and they seek to "compensate their loss in Iraq."

The Hizbullah chief accused the West of seeking to bring a new regime in Syria that would be disloyal to Arabs.

Posted by: Fred || 02/06/2012 00:00 || Comments || Link || E-Mail|| [233 views] Top|| File under: Hezbollah
Turkey Slams Lebanon for Not Condemning Syria Crackdown
[An Nahar] Turkey on Sunday criticized the Lebanese government, saying it has not voiced "a single word" to condemn the Syrian regime's deadly crackdown on dissent.

"Has

Leb

voiced a single word to express its solidarity with our

Mohammedan

brothers who are being slaughtered? No, only Turkey has raised its voice," Turkey's Deputy Prime Minister Bulent Arinc said.

He also slammed Iran, Syria's key regional ally, over its silence concerning the lethal repression.

Arinc was speaking at a meeting of the ruling Justice and Development Party (AKP) party in Bursa, in Turkey's northwest.



Leb

's government, which is led by Iranian- and Syrian-backed Hizbullah and its allies, has sidestepped taking a firm stand on the Syria crisis in what observers say is a bid to avoid potential sanctions or a spillover of the violence.

The United Nations


...aka the Oyster Bay Chowder and Marching Society...


estimates more than 5,400 people have been killed in Syria since March as al-Assad's regime cracks down on a popular revolt.

Thousands of Syrian refugees have

decamped

to

Leb

but many say they do not feel safe in the neighboring country.

Syria controlled

Leb

from 1976-2005 and the two countries have yet to agree on an official demarcation of the 330-kilometer common border.

Despite the departure of Syrian troops from

Leb

under international and popular pressure in 2005, Damascus


...Home to a staggering array of terrorist organizations...


maintains a strong influence in

Leb

.

Turkey, once a close ally of neighboring Syria, has been at the forefront of international criticism against the Damascus regime and has also become a haven for many Syrian opposition activists.

Posted by: Fred || 02/06/2012 00:00 || Comments || Link || E-Mail|| [248 views] Top|| File under: Hezbollah
Who's in the News
36
[untagged]
7
Govt of Pakistan
4
Govt of Syria
4
Arab Spring
4
Govt of Iran
2
Hezbollah
2
al-Qaeda in Arabia
1
TTP
1
Palestinian Authority
1
Taliban
1
al-Qaeda in Pakistan
1
Govt of Iraq
1
al-Shabaab
Bookmark
E-Mail Me
The Classics
The O Club
Rantburg Store
Comments Spam
The Bloids
The Never-ending Story
Thugburg
RSS Links
Gulf War I
The Way We Were
Bio
Merry-Go-Blog
Hair Through the Ages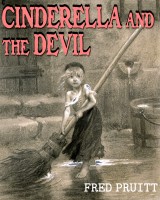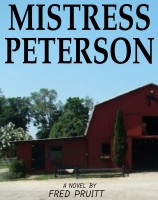 On Sale now!


A multi-volume chronology and reference guide set detailing three years of the Mexican Drug War between 2010 and 2012.

Rantburg.com and borderlandbeat.com correspondent and author Chris Covert presents his first non-fiction work detailing the drug and gang related violence in Mexico.

Chris gives us Mexican press dispatches of drug and gang war violence over three years, presented in a multi volume set intended to chronicle the death, violence and mayhem which has dominated Mexico for six years.
Click here for more information


Meet the Mods
In no particular order...


Steve White
Seafarious
Pappy
lotp
Scooter McGruder
john frum
tu3031
badanov
sherry
ryuge
GolfBravoUSMC
Bright Pebbles
trailing wife
Gloria
Fred
Besoeker
Glenmore
Frank G
3dc
Skidmark
Alaska Paul



Better than the average link...



Rantburg was assembled from recycled algorithms in the United States of America. No trees were destroyed in the production of this weblog. We did hurt some, though. Sorry.
23.20.223.212