Arabia
Saudi calls for denying safe haven to terrorists ahead of anti-terror meet
Saudi Arabia called for denying proponents of violence a safe haven and said an international conference it plans to host next month was part of its drive to combat terrorism.


Does that mean they're going to chop the heads off a few holy men as examples?

Now now, let's not be hasty ...

The oil-rich kingdom "calls on all peace-loving states to pursue a comprehensive action in the framework of international legitimacy to eradicate terrorism," King Fahd and Crown Prince Abdullah bin Abdul Aziz said in a message to more than 2.5 million Muslims performing the annual hajj pilgrimage. "Combating terrorism requires international cooperation against harboring terrorist elements and groups and preventing them from using the territories of the countries in which they live as a springboard for their subversive activities, irrespective of motives and arguments," they said in the message, carried by the official SPA news agency.


Wonder if that means Dawood Ibrahim's going to be returning to Olde Mumbai any time soon?

The call appeared to be directed at Western countries, chiefly Britain, hosting opponents of the Saudi regime whom Riyadh has occasionally linked to the violence practiced by Islamist extremists at home.


Oh. I see. I'd be happy to see Britain dump all the al-Qaeda front men and cannon fodder infesting her streets, but I'd hate to see them arrive in Soddy Arabia to heroes' welcomes.

An international counter-terrorism conference due to be held in the Saudi capital Riyadh from February 5 to 8 is "one manifestation of the kingdom's persistent efforts to combat this global scourge," Fahd and Abdullah said. The gathering will be attended by counter-terrorism experts and representatives of countries which have been the target of terrorist attacks, the Saudi leaders added. Since May 2003, Saudi Arabia has been battling a wave of terror by presumed Islamist extremists from Al-Qaeda, who have killed more than 100 people and wounded hundreds more in a spate of bombings and shootings.


Finally settled on a definition of terrorism, have we?

Saudi Arabia, whose ties with the United States were strained in the wake of the September 11, 2001 attacks in which 15 of 19 hijackers were Saudi, was exempted by a U.S. federal judge from prosecution over the attacks. The United States has been invited to next month's conference in Riyadh. King Fahd and Crown Prince Abdullah marked the start of the Muslim festival of Eid al-Adha on Thursday with a call on Muslims to disavow terrorism, which they said was taboo in Islam, a point they have repeatedly made.


Has it repeatedly worked? Or is this another in a long string of failed utterances?
Posted by: Fred || 01/23/2005 00:00:00 AM || Comments || Link || E-Mail|| [277 views] Top|| File under:
Britain
UK Staw Snubs US Hawks: Will Tell Sec. Rice - UK No Help
UK suffering from "soft power" addiction. Fools
JACK STRAW has drawn up a dossier putting the case against a military attack on Iran amid fears that President George W Bush's administration may seek Britain's backing for a new conflict. Straw and his officials fear that hawks in Washington will talk the American president into a strike against Iran's nuclear facilities, just as they persuaded him to go to war in Iraq. The foreign secretary has produced a 200-page dossier that rules out military action and makes the case for a "negotiated solution" to curbing the ayatollahs' nuclear ambitions amid increasingly bellicose noises from Washington. He will press home the point at a meeting with Condoleezza Rice, the incoming secretary of state, at a meeting in Washington tomorrow. The document says a peaceful solution led by Britain, France and Germany is "in the best interests of Iran and the international community". It refers to "safeguarding Iran's right to the peaceful use of nuclear technology".
Posted by: Captain America || 01/23/2005 00:00:00 AM || Comments || Link || E-Mail|| [401 views] Top|| File under:
China-Japan-Koreas
Pentagon report: 'Limited capability' to thwart N. Korean missile
President Bush's fledgling missile defense system should provide a limited capability to thwart a North Korean missile attack, the Pentagon's top weapons tester said in a report made available Wednesday.


Oh. Well. If it's not 100 percent effective we shouldn't have it, right?

A system "testbed" put together by Boeing Co. "should have some limited capability to defend against a threat missile from North Korea," Thomas Christie, the Pentagon's director of operational testing, said in his annual report to Congress on top U.S. weapon programs. "Ground testing has improved our confidence that military operators could exploit any inherent capability that may exist in the testbed, if needed in an emergency," he wrote. He said it was not possible to estimate the system's capability with "high confidence" because of a lack of flight testing of the Pentagon's costliest weapons program. But Philip Coyle, Christie's predecessor as the Pentagon's top weapons tester and now an adviser to the private Center for Defense Information, said it was not even possible to estimate with "low confidence." The interceptor missiles "have no demonstrated capability to defend against a real attack because they have only been tested with artificial targeting aids, with location beacons onboard the target and with advance information about the attack that no enemy would provide," Coyle said by email. Since October 1999, the interceptors have hit their targets in five of eight highly scripted flight tests.

Defense Secretary Donald Rumsfeld has delayed a decision to put the system on alert. Bush had initially planned to do so by the end of last month. The first eight interceptor rockets were installed in silos last year -- six at Fort Greely, Alaska, and two at Vandenberg Air Force Base in California. Christie's analysis preceded the December 15 test failure of what was to have been the first full flight test of the interceptor, designed to deliver a "kill vehicle" that collides with enemy warheads to pulverize them. Last week, the head of the Pentagon's Missile Defense Agency, Lt. Gen. Henry Obering, blamed the failure on a "very minor" software glitch that he said could be easily fixed.

The Pentagon plans to spend roughly $10 billion a year for the next six years on a restructured drive to protect against ballistic missiles carrying warheads that could be tipped with chemical, nuclear or biological warheads. Christie said tests so far had demonstrated the system's "basic functionality." Boeing is the prime contractor for the ground-based leg designed to knock out warheads in space. Northrop Grumman Corp. handles the command-and-control system. Raytheon Co. builds the kill vehicle. Lockheed Martin Corp. and Orbital Sciences Corp. make the booster rockets.
Posted by: tipper || 01/23/2005 10:27:57 AM || Comments || Link || E-Mail|| [239 views] Top|| File under:
Field Guidance, Source of Victory
KCNA -- Leader Kim Jong Il has given field guidance to the Rakwon Machine Complex and various other economic establishments, inspiring the Korean people in the general onward march for the Songun revolution.


That's what it takes, by Gum! Field guidance! Without field guidance, who'd know what to do?

And all this time I thought juche was self-guiding ...

His field guidance always instills confidence in victory and optimism into the mind of the servicemen and people and serves as the source of strength for working great miracles.


People are still talking about the time he pulled a Stilton cheese out of a comrade's cloth cap...

There being no rabbits to be had ...

The Songun revolutionary leadership he has continued from the first day of Juche 84 (1995) encouraged the servicemen and people who had been in deep sorrow over the demise of President Kim Il Sung to turn out to create the revolutionary soldier spirit and the Kanggye spirit and light the torch of Songgang. It was in January 1998 that he visited Jagang Province. In hard winter days he guided on the spot the work in many industrial establishments without rest. Though officials accompanying him earnestly asked him to have a rest, he continued his on-the-spot guidance.


"Stop with the field guidance, Your Highness!"
"No! I ain't done yet!"

Inspired by this, the army and people started to operate one factory after another, constructed minor power stations, modern chicken and catfish farms in different parts of the country and completed a vast land rezoning in a short span of time, thus laying a solid foundation for building a great prosperous powerful nation.


How could they have possibly done it without his sage advice?

Through what have been done in the country in difficult days, the Korean people have keenly realized that his energetic revolutionary activities bring earlier the victory of the Korean revolution. Greatly inspired by his uninterrupted field guidance from the beginning of the year, the army and people are striving hard to effect a revolutionary upsurge to celebrate the 60 anniversaries of the Workers' Party of Korea and the liberation of the country as grand festivals of victors.
Posted by: Fred || 01/23/2005 00:00:00 AM || Comments || Link || E-Mail|| [239 views] Top|| File under:
Europe
Icelanders apologise to Iraqis for invasion
Iceland invaded Iraq? Who knew?

A group of people from Iceland have taken out a full-page advertisement in The New York Times apologising to Iraqis for the invasion of their country.
More than 4,000 Icelanders paid for the ad, which demands that Iceland be immediately removed from the list of invaders in the so-called coalition of the willing.
Iceland has no military and has contributed only its government's verbal support for the US-led invasion in 2003.
A recent Gallup poll indicates that four out of five Icelanders want their country to remove its support, but the Government has ruled out any policy change.

Posted by: Anonymoose || 01/23/2005 10:17:30 PM || Comments || Link || E-Mail|| [341 views] Top|| File under:
The Dangers of Exporting Democracy (as opposed to say, fascism)
No, let's not have democracy spread. Let's have Islamofascism and communism.
Although President Bush's uncompromising second inaugural address does not so much as mention the words Iraq, Afghanistan and the war on terror, he and his supporters continue to engage in a planned reordering of the world. The wars in Iraq and Afghanistan are but one part of a supposedly universal effort to create world order by "spreading democracy". This idea is not merely quixotic - it is dangerous.


You get too many democracies in this world, there's the danger the natives'll start doing as they damned well please.

It's much better to have a world ordered by better people who know about these things.

The rhetoric implies that democracy is applicable in a standardised (western) form, that it can succeed everywhere, that it can remedy today's transnational dilemmas, and that it can bring peace, rather than sow disorder. It cannot.


As I've pointed out before, "democracy" is shorthand for "freedom" and "liberty." If you listen to Bush's speeches, he uses all three words just about interchangeably. Democracy is, of course, a political system, whereas the other two are actually concepts. Freedom and liberty are used interchangeably by nearly everyone, though, as Jonah Goldberg pointed out a couple years ago, there are differences between the two. "Freedom", in Baathist and other Fascist usage, accrues to the state, and in Western usage it accrues to the individual.

Liberty is generally understood to accrue to the individual exclusively. Liberty is not necessarily limited to democracies. We have a republic, and more individual liberties than "democracies" like Pakistan or Bangladesh. An oligarchy, a constitutional monarchy, even a democratic centralist system, could theoretically guarantee its citizens' liberties. Fascism and its Baathist descendants by definition cannot; they're built on the very basis of near-static social class. Neither can most non-Baathist authoritarian states — look at Zimbabwe and Sudan, Ivory Coast and Turkmenistan. Liberty says that one man's opinion is as good as another's, that one man (or woman) is as good as another. This makes each life precious, not something to be wasted on national aggrandizement or adventurism. The Guardian seems to have something against this concept. I suppose it's because of that English social class heritage.

It's because of the cross between the French Revolution and its fraternité and 20th century progressivism with its under-the-cover socialism. Some people are just plain smarter, so they should rule the world. They won't behave like Plato's disinterested philosophers, however; their goal is an ordered society with themselves in charge. For all their brave words about equality, it's strikingly fascist in its execution.

Democracy is rightly popular. In 1647, the English Levellers broadcast the powerful idea that "all government is in the free consent of the people". They meant votes for all. Of course, universal suffrage does not guarantee any particular political result, and elections cannot even ensure their own perpetuation - witness the Weimar Republic.


Had the Weimar Republic been based on the idea of individual liberty, that all men are guaranteed their liberty and that no government has the power to take it away without the citizen abrogating it, that in fact the government is the guarantor of liberty, then Hitler never would have happened.

Electoral democracy is also unlikely to produce outcomes convenient to hegemonic or imperial powers. (If the Iraq war had depended on the freely expressed consent of "the world community", it would not have happened).


Luckily, we don't have a world government. If the human race is very lucky we won't have a world government. Ever.

If the "world community" had the sense of liberty that Fred laid out above, there would have been no need for an intervention in Iraq, since Saddam would have been smothered in his crib.

But these uncertainties do not diminish its justified appeal. Other factors besides democracy's popularity explain the dangerous belief that its propagation by armies might actually be feasible.


The Guardian, like the left in general, values "peace" more than they do liberty. Sheep are very peaceful while they're grazing...

A peace in perfect order, with wise men schooled in the finest schools patiently explaining to the masses what's good for them. In a sad way it's not like the desire in the Arab world for a caliphate, only the progressive caliph doesn't need a bejeweled turban, an open account at the state bank will do nicely.

Globalisation suggests that human affairs are evolving toward a universal pattern. If gas stations, iPods, and computer geeks are the same worldwide, why not political institutions? This view underrates the world's complexity. The relapse into bloodshed and anarchy that has occurred so visibly in much of the world has also made the idea of spreading a new order more attractive. The Balkans seemed to show that areas of turmoil required the intervention, military if need be, of strong and stable states. In the absence of effective international governance, some humanitarians are still ready to support a world order imposed by US power. But one should always be suspicious when military powers claim to be doing weaker states favours by occupying them.


And one should always be suspicious of high hatters who make the condescending assumption that the Natives can't handle their own affairs.
Posted by: Captain America || 01/23/2005 00:00:00 AM || Comments || Link || E-Mail|| [813 views] Top|| File under:
Russia Throws Support Behind E-3 On Iran
Same cast of folks that enabled Saddam, how curious


Russia on Friday threw its backing behind a European initiative to persuade Iran to give up any nuclear technology that could be used for military purposes, and joined France in urging the United States to join the effort. The unprecedented public show of unity on the issue followed a string of reports suggesting that the United States had hardened its stance on Tehran's atomic program and might be contemplating military action, a suggestion that the Bush administration has not denied outright.

Following two days of talks in the Russian capital, Foreign Minister Sergei Lavrov and his French counterpart, Michel Barnier, stressed in unison that the only way to reach a reliable agreement with Iran was through the political dialogue that France, Britain and Germany launched 16 months ago. Both ministers also made clear that in order to succeed the initiative needed more active support from the United States. "We are working in parallel to the Europeans, we are backing their efforts," Lavrov told the International Herald Tribune after a press conference Thursday night, adding that his government was in contact with Iranian officials on a regular basis.


"After all, we have contracts to protect, and that reactor we're building is quite lucrative," he added emphatically.

Barnier welcomed his host's support. "The Russians' backing is very important for us," the French minister said in an interview Friday. "Three large European countries have enough credibility to launch this dialogue, but for it to succeed we need both Russia and the United States to be behind us." Barnier and Lavrov met alone on Thursday before joining their defense ministers Friday for a meeting of their countries' Security Cooperation Council, held every six months. The issues discussed included the fight against international terrorism and the situation in the Middle East and in Iraq, but Iran appeared to dominate the agenda.
Posted by: Captain America || 01/23/2005 00:00:00 AM || Comments || Link || E-Mail|| [405 views] Top|| File under:
Most Dutch See Muslims as Threat
A large majority of Dutch people are afraid of Muslims, according to a poll taken after the murder of a Dutch filmmaker critical of Islam. The poll, conducted by TNS NIPO in the Netherlands, as well as in Spain and Italy, since the November murder of Dutch filmmaker Theo van Gogh by a suspected radical Islamist, showed only 19 percent of Dutch people do not see the presence of Muslims in the country as a threat. Home to almost one million Muslims or 6 percent of the population, the Netherlands' reputation for tolerance and social harmony has been shattered by the murder and a wave of attacks on mosques and churches and death threats against politicians.

Racial tensions surfaced again this week after a Dutch woman killed a youth with Moroccan roots after he stole her bag. Highlights of the poll, to be launched formally tomorrow, were published by De Volkskrant daily yesterday. The newspaper said the results were surprising given that Spain and Italy were much more frequently confronted with illegal immigration of Muslims from North Africa than the Dutch. The survey showed 67 percent of Dutch people had no contact with Muslims and 65 percent hardly know anything about Islam in spite of broad coverage in the media. Those who see Muslims as a threat say they are afraid they will eventually have to live under Islamic religious rules. Those living outside big cities, women and the well educated were more likely to have negative views, the newspaper said. Half the Dutch polled said they would move house if their neighborhood became more dominated by immigrants and the same proportion said they were afraid women would no longer be able to move about freely in public because of Muslims.
Posted by: Fred || 01/23/2005 00:00:00 AM || Comments || Link || E-Mail|| [254 views] Top|| File under:
Germany to Deport Hundreds of Islamists - Magazine
German officials are drawing up lists of hundreds of Islamic militants to be deported from the country under a new law making expulsions easier, the German weekly magazine Der Spiegel said on Saturday. Der Spiegel said authorities were already using their powers under an immigration law introduced this month in conducting an operation dubbed "Aktion Kehraus" ("Action Sweep Out").


Sounds like a step in the right direction. Better to expel since it appears impossible to get anybody convicted in a German court.


The Interior Ministry declined to comment on the report beyond saying that deportations were a matter for Germany's 16 federal states. Under new rules, potential deportees will not be able to use normal legal channels to challenge an expulsion order. A special panel of the Federal Administrative Court will be responsible, with no right of appeal.


No appeal! I give the left about 2 days to start the Nazi comparisons.


Der Spiegel said judges were expected to deal with up to 2,000 cases per year. Since the revelations in 2001 that Arab students who had lived for years in Hamburg led the Sept. 11, 2001 attacks on the United States, Germans have questioned their liberal laws under which some suspected militants even draw welfare benefits. Interior Minister Otto Schily has suggested that evidence of training at an al Qaeda camp should be clear grounds for expelling a foreign national. Distributing videos calling for "holy war" could also be punished the same way.
Posted by: JAB || 01/23/2005 11:48:24 PM || Comments || Link || E-Mail|| [243 views] Top|| File under:
Fifth Column
The Backbone Campaign
Via Lucianne and co-written by Philipp Heinz (any relation to a certain ATM???

A group of Democratic Party activists had a delivery for the Democratic National Committee but couldn't find anyone willing to take possession of their prize. The group -- the Backbone Campaign -- is not only unhappy with the Bush administration, but they find their own party somewhat compliant because many will not stand up to President Bush and his policies.


(Of course they're standing up, it's just that W's running over them.


They claim even their party leaders "have no spine." So they brought along a 70-foot one. It takes about half an hour for the campaign members to assemble the "spine," arranging the drapery covered "vertebra" just so and then festooning it with banners reading "Health Care," "Human Rights" and "No War."


(Geez, Freud would have a field day w/all these oversized puppets.)


Barbara Bain, a member of the Backbone Campaign, is unhappy with most politicians, including the Democrats.

(wow, something we can agree on!)


"Once they are elected in office, they make no real changes," the 34-year-old woman said. "It is time for progressive movement in this country.


>."(and what was 1932-sh to 2004??? -0 those who do not remember history...)


According to her, the campaign wanted to tie in with the ideals of the Progressive Movement from the turn of the 19th and the 20th centuries. The group is offering a "Backbone Award" as a symbol of courage to politicians they think have shown spine. Howard Dean, former governor of Vermont, has got one. The Backbone Campaign has promised others to senators who led the effort to block the appointments of Secretary of State-nominee Condoleezza Rice and Attorney General-designate Alberto Gonzales.

The Backbone Campaign was formed by artists and activists
the usual suspects, I wonder if all this complaining is just another art form?
on Vashon Island, Wash., in January 2004. They wanted to use their creativity to put forth a positive agenda and to thank elected officials who "show spine" and stand up to the Bush administration. Once a member of the group complimented a politician with the words "he deserves a Backbone Award." And little later they asked themselves "Why not bring the DNC a giant backbone," Bill Moyer, executive director of the Backbone Campaign, said.
W/ someone else's money, nothing less attractive than an old hippie-type.
"The Democratic Party keeps lurching towards the Republican Party," said Warren Potas, who is among the small crowd of protesters. He holds up a "Howard Dean" sign, a link to Potas' choice during last year's Democratic primary season. "The Democrats used to stand for individual rights," the 54-year-old from Washington said, listing abortion, gay rights and protection of data privacy as key issues.
all very, very progressive ideas at the turn of the 20th century
"Bush is turning this country into a tyrannical theocracy." He referred to Republicans as "they" and compared them to characters in the movie "Star Wars": "They were cheering for Darth Vader. In fact, Darth Vader is the role model for their government."


Another thing we can agree upon.




I find their lack of faith... disturbing.

The group carries the giant puppet of a human spine three blocks to DNC headquarters. As the puppet rolls through the streets, festival artists lead the about 100 spectators singing and calling for a "backbone agenda" in politics. Life is just a stage, after all.


They're in the infantile stage, but it is a stage.


"We are not a threat to the Democratic Party," Moyer shouted at the DNC office building, where about a half of dozen employees stepped onto a balcony to watch the spectacle. "We are its future, its only future. Without the support of the progressive base, the Democratic Party is doomed to irrelevance.
Uh, oh, they're waking up!
We wish to bring attention to the historical crossroads at which the Democratic Party stands and the impact on the relationship between the Democratic Party and the growing Progressive Movement." He said the upcoming months are crucial for Democrats. "The choices that the Democratic Party makes in the next month will resonate through history. They will either unite us or trigger an exodus of voters from the Democratic Party," Moyer said.


Uhh, that already began on 9/11, perhaps you heard of it? It was in the papers back then for about 3-4 days.


Barbara Bain stood disappointed, carrying the golden "Backbone Award" like a baby in her arms. She wanted to deliver the trophy into the hands of the first Democrat coming out of the building to speak with her. The group sings on and on its little song: "Old Growth's connected to Clean Air; Clean Air's connected to Healthcare; Healthcare's connected to Fair Tax."


Ever hear of Bruce Springsteen? He wrote a song called, "Glory Days," IIRC.


But nothing happens. The only reaction: Three policemen arrive to guard the huge glass door of the DNC office. "We are not allowed to go in," Bain said. "I think they have no spine."


Maybe not, but Evita's got the balls.
Posted by: anonymous2u || 01/23/2005 2:00:19 AM || Comments || Link || E-Mail|| [275 views] Top|| File under:
Home Front: WoT
Pentagon's secret spy unit broadens Rumsfeld's power, Part 2
The Pentagon, expanding into the CIA's historic bailiwick, has created a new espionage arm and is reinterpreting U.S. law to give Defense Secretary Donald Rumsfeld broad authority over clandestine operations abroad, according to interviews with participants and documents obtained by the Washington Post.


That'll take a minimum reinterpretation. The Pentagon controls the military intel branches. And it can task CIA resources. Pretty high winds in this here teapot...

The previously undisclosed organization, called the Strategic Support Branch, arose from Rumsfeld's written order to end his "near total dependence on CIA" for what is known as human intelligence. Designed to operate without detection and under the defense secretary's direct control, the Strategic Support Branch deploys small teams of case officers, linguists, interrogators and technical specialists alongside special operations forces.


Amazing! That's certainly never happened before... Errrhhh... Has it?

Military and civilian participants said in interviews that the new unit has been operating in secret for two years -- in Iraq, Afghanistan and other places they declined to name. According to an early planning memorandum to Rumsfeld from Gen. Richard Myers, chairman of the Joint Chiefs of Staff, the focus of the intelligence initiative is on "emerging target countries such as Somalia, Yemen, Indonesia, Philippines and Georgia." Myers and his staff declined to be interviewed.

The Strategic Support Branch was created to provide Rumsfeld with independent tools for the "full spectrum of humint operations," according to an internal account of its origin and mission. Human intelligence operations, or "humint" -- a term used in counterpoint to technical means such as satellite photography -- range from interrogation of prisoners and scouting of targets in wartime to the peacetime recruitment of foreign spies. Perhaps the most significant shift is the Pentagon's bid to conduct surreptitious missions, in friendly and unfriendly states, when conventional war is a distant or unlikely prospect -- activities that have traditionally been the province of the CIA's Directorate of Operations. Senior Rumsfeld advisers said those missions are central to what they called the department's predominant role in combatting terrorist threats.

The creation of the espionage branch, the scope of its clandestine operations and the breadth of Rumsfeld's asserted legal authority have not been detailed publicly. Two longtime members of the House Intelligence Committee, a Democrat and a Republican, said they knew no details before being interviewed for this article. Pentagon officials said they established the Strategic Support Branch using "reprogrammed" funds, without explicit congressional authority or appropriation.

Rumsfeld's ambitious plans rely principally on the Tampa-based U.S. Special Operations Command, or SOCOM, and on its clandestine component, the Joint Special Operations Command. Rumsfeld has designated SOCOM's leader, Army Gen. Bryan Brown, as the military commander in chief in the war on terrorism. Known as "special mission units," Brown's elite forces are not acknowledged publicly. They include two squadrons of an Army unit popularly known as Delta Force, another Army squadron -- formerly code-named Gray Fox -- that specializes in close-in electronic surveillance, an Air Force human intelligence unit and the Navy unit popularly known as SEAL Team Six. Lt. Gen. William Boykin, deputy undersecretary for intelligence, acknowledged that Rumsfeld intends to direct some missions previously undertaken by the CIA. He added that it is wrong to make "an assumption that what the secretary is trying to say is, 'Get the CIA out of this business, and we'll take it.' I don't interpret it that way at all."

CIA spokeswoman Anya Guilsher said the agency would grant no interviews for this article. Assistant Secretary of Defense Thomas O'Connell, who oversees special operations policy, said Rumsfeld has discarded the "hidebound way of thinking" and "risk-averse mentalities" of previous Pentagon officials under every president since Gerald Ford. "Many of the restrictions imposed on the Defense Department were imposed by tradition, by legislation and by interpretations of various leaders and legal advisers," O'Connell said in a written reply to follow-up questions. "... In my view, many of the authorities inherent to (the Defense Department) ... were winnowed away over the years."
Posted by: tipper || 01/23/2005 10:25:18 AM || Comments || Link || E-Mail|| [265 views] Top|| File under:
Pentagon Forms New Intelligence Department
It is claimed that the US Secretary of Defense has formed a new intelligence department and is reviewing US law to provide greater authority for the Defense Secretary Donald Rumsfeld over espionage activities in foreign countries. The Washington Post, a prominent US newspaper, published Pentagon documents and interviews and said that a new intelligence department called the "Strategic Support Branch" had been formed by Rumsfeld to end his "near total dependence on CIA".
Posted by: Fred || 01/23/2005 9:39:00 AM || Comments || Link || E-Mail|| [262 views] Top|| File under:
Unraveling the UN Gordian Knot: Another Thread Pulled
American prosecutors are investigating claims that a second senior United Nations official involved in the oil-for-food scheme may have been paid off by Saddam Hussein after an Iraqi-born American businessman struck a plea-bargain deal last week. The testimony of Samir Vincent, who pleaded guilty to acting as a covert agent for Baghdad, indicates that Saddam's manipulation of the scheme began at its inception in 1996. Attention has previously focused on how, from 1998, Iraq skimmed off proceeds from the programme and issued vouchers for oil sales to its foreign supporters. In his testimony, however, Vincent, 64, detailed links with the Iraqi regime dating back to 1992. He made the claim that a UN official, who has not yet been named publicly, received cash payments from iraq in 1996 in his statement submitted as a "co-operating witness" to the United States federal court in Manhattan. A copy of the papers has been obtained by The Telegraph.

According to the indictment, Vincent was among a group of Iraqi officials and agents who agreed on the scheme to reward those who co-operated with Saddam with the oil vouchers. For his part, Vincent was allegedly rewarded with five oil contracts which he sold for between $3 million and $5 million. Federal prosecutors in New York and congressional investigators in Washington believe that the evidence of the former Iraqi Olympic athlete, who became a wealthy US oil trader with connections at the top of the Republican and Democrat parties, represents a crucial breakthrough that will lead to further indictments. Benon Sevan, the former head of the oil-for-food programme from which Saddam skimmed at least $1.7 billion, is already under investigation by federal prosecutors.


Wonder if his UN diplomatic immunity applies?

A CIA report published earlier this month claimed that Mr Sevan was allocated vouchers by Saddam to sell 7.3 million barrels of Iraqi oil through a Panamanian-registered company. According to the UN, Mr Sevan's name may have been used by a corrupt Iraqi official in a scheme to line his own pockets. Mr Sevan has denied any wrongdoing.
Posted by: Captain America || 01/23/2005 00:00:00 AM || Comments || Link || E-Mail|| [245 views] Top|| File under:
Syria-Lebanon-Iran
Iran Seeks Missile Parts From U.S.
Iran continues to seek missile parts via the United Arab Emirates. U.S. officials said Iran has established front companies in the UAE for the import of missile components from the United States. They said the Iran's state-owned Shahid Hemmat Industrial Group was behind the smuggling effort. The FBI has arrested an Iranian-born businessman on charges that he illegally smuggled equipment for Iran's missile program. The indictment, released on Jan. 11, said Mohammad Farahbakhsh, 43, sent pressure sensors and other equipment from a Stamford, Conn. company to the United Arab Emirates. From the UAE port of Dubai, the missile sensors were shipped to Iran. Farahbakhsh, a resident of Los Angeles, holds both Iranian and U.S. citizenship.
Posted by: Fred || 01/23/2005 11:53:40 AM || Comments || Link || E-Mail|| [255 views] Top|| File under:
Iran has broken Western alliance against its nuclear activities: analyst
Political analyst and nuclear physicist Ali Khorram said here on Saturday that achieving scientific and industrial development is the key for Iran's success in its nuclear talks with the European Union. Until six months ago, not many people were aware of Iran's scientific progress and nuclear status, and this also influenced the process of the nuclear talks, Khorram told the Mehr News Agency. But after International Atomic Energy Agency (IAEA) Director General Mohamed ElBaradei's reports revealed Iran's scientific and industrial expertise in regard to the nuclear fuel cycle and centrifuge construction, its nuclear status actually served as an engine for Iran's diplomacy, he said.

This scientific development made European countries and the United States realize that they could no longer persuade Iran to abandon its nuclear fuel cycle program, Khorram stressed. It also proved that threats to attack Iran's nuclear installations would not be effective, since nuclear technology has taken root in Iran, he added. Khorram, who served for years as Iran's representative on UN disarmament and human rights commissions, noted that the fact that the Islamic Republic made it known that it might withdraw from the nuclear Non-Proliferation Treaty (NPT) was another factor that helped expedite the process of nuclear talks. He stressed that the right to withdraw from the NPT is stipulated in the treaty as a clear right for all signatories, adding that a country which withdraws from the NPT has committed no wrong according to international law.
Posted by: Fred || 01/23/2005 10:27:34 PM || Comments || Link || E-Mail|| [240 views] Top|| File under:
Afghanistan/South Asia
Is PML-N being merged into PML?
The Pakistan Muslim League-Nawaz (PML-N) leadership is facing excessive difficulties in selecting new PML-N provincial presidents and general secretaries to re-organise the party before the local body elections and it is likely that party may merge into ruling Pakistan Muslim League (PML), sources told Daily Times on Sunday. PML-N President Mian Shahbaz Sharif had dissolved the party's central and provincial organisations in December 2004 and promised to select new leadership within 45 days, but sources claimed that no effort had been made so far in selecting new leaders.

After Shahbaz's departure to New York and in the light of government's reconciliation offer to the opposition, former provincial leaders think that the time of merger has arrived. However, other party sources rejected the proposal of PML-N's merger into PML and said that Sharif brothers were facing problems in the appointment of new leaders because of a power tussle between former PML-N Punjab president Zulifiqar Ali Khan Khosa and former secretary general Khawaja Saad Rafique. Sources said that Nawaz Sharif had informed Rafique in November 2004 that the provincial leadership was not satisfied with his performance and was likely to replace him.
Posted by: Fred || 01/23/2005 6:02:59 PM || Comments || Link || E-Mail|| [270 views] Top|| File under:
Muslims face problems because of disorder, says Khanzada
Who'da ever thunk such a thing?

LAHORE: Muslims are facing social and economic problems because they are not united, said Colonel (r) Shuja Khanzada, the Punjab Minister for Chief Minister's Inspection Team (CMIT), while talking to a student delegation on Sunday. The minister said that adopting information technology and modern education would develop Muslim countries. He urged youths to devote their energies in achieving modern education.


Rather than memorizing the Koran? Good idea...

Khanzada said that it was unfortunate that Muslims were not self-reliant despite having enormous resources. The minister said that the Punjab government had introduced education reforms and new universities and colleges were being set up across the province along with computer labs in all primary schools. "The reforms have resulted in reducing the drop-out ratio," he added.


The problem with self-reliance actually doesn't stem from education. Ignorant men are often self-reliant. Self-reliance comes from being left to make one's own mistakes and learn from them.
Posted by: Fred || 01/23/2005 5:54:43 PM || Comments || Link || E-Mail|| [350 views] Top|| File under:
2 linked to Sui rape case held, released
LAHORE: Police on Sunday arrested two doctors wanted in Dr Shazia Khalid rape case, but released them later, ARY news channel reported. It said Jaferabad Police arrested Dr Muhammad Ali, the chief medical officer at a Sui hospital, and his colleague Dr Muhammad Usman in a raid and released them after investigation. The channel said that law enforcement agency officials from Sui captured the Jaferabad Police Station and held some staff. Policemen fled their offices and took refuge at the Kashmore Police Station, the channel quoted unofficial sources as saying. Balochistan Home Minister Shoaib Nosherwani denied the report.
Posted by: Fred || 01/23/2005 5:34:01 PM || Comments || Link || E-Mail|| [265 views] Top|| File under:
Israel-Palestine
Israel to U.S.: Step up pressure on Syria to aid Abbas
Israel plans to ask the United States to offer assistance to Palestinian Authority Chairman Mahmoud Abbas and help him contend with any threats to his rule.
According to government sources, Israel will tell the U.S. administration that the main threat to Abbas' leadership comes from Syria, Iran and Hezbollah. "Anyone who wants Abu Mazen [Abbas] to succeed must increase the pressure on them," one source said over the weekend. Officials added that Hezbollah's attacks in the Har Dov region last week were provocations aimed at disrupting the recent Israeli-Palestinian thaw. Israel will, however, oppose any attempt to view the initial steps against terror taken by Abbas last week as fulfillment of the PA's obligations under the first stage of the road map peace plan and as justification for skipping straight to final-status negotiations, sources said. They expressed fears that the PA will arrive at an international conference in London on March 1, which was called to strengthen Abbas' government, and declare that it has fulfilled its first-stage road map obligations, leaving the ball in Israel's court.
Posted by: Fred || 01/23/2005 12:01:34 AM || Comments || Link || E-Mail|| [257 views] Top|| File under:
Terror Networks & Islam
If your wife leaves Islam Kill her if you are in a Moslem country, otherwise just leave her
A brother came to me and Asked "What does he do if his wife told him that she no longer desires to be a muslim....

Praise be to Allaah.

Undoubtedly if this is the case, she has chosen kufr over eemaan. She does not want to stay a Muslim and she is insulting Islam and its symbols... In this case she is a kaafir and an apostate, so it is not permissible for him to stay married to her, because Allaah says (interpretation of the meaning):

"Likewise hold not the disbelieving women as wives" [al-Mumtahanah 60:10]

....If she does not repent then the ruling of Allaah should be carried out on her, which is execution, because the Prophet (peace and blessings of Allaah be upon him) said: "Whoever changes his religion [leaves Islam], execute him."

But if that is not possible and there is no Islamic rule or sharee'ah law in his country, then at least he should separate from her completely; it is not permissible for him to live with her after she has clearly stated her kufr.

Shaykh 'Abd-Allaah ibn Jibreen
Posted by: mhw || 01/23/2005 12:15:42 PM || Comments || Link || E-Mail|| [245 views] Top|| File under:
Israel-Palestine
India, Israel Bolster Defense Relations
India and Israel have been steadily improving defense and military relations in one of the most significant relationships in the Middle East. A new report by an Indian researcher detailed the defense and military relationship between Jerusalem and New Dehli. Entitled "India-Israel Partnership: Convergence and Constraints," author Harsh Pant said the Indian-Israeli alliance can alter the balance of power in both the Middle East, South Asia and beyond. "In sharp contrast to the back-channel security ties that existed even before the normalization of bilateral relations, India now seems more willing to openly carve out a mutually beneficial bilateral relationship with Israel, including deepening military ties and countering the threat posed by terrorism to the two societies," the report said. In a report published by the Middle East Review of International Affairs, Pant said the Indian-Israeli relationship was bolstered by the visit to India of Prime Minister Ariel Sharon in September 2003. This marked the first visit to India by an Israeli prime minister and "signaled the sea change in relations between the two states" and led to New Dehli's $1.1 billion purchase of three Phalcon airborne early-warning aircraft in March 2004.
Posted by: Fred || 01/23/2005 11:54:59 AM || Comments || Link || E-Mail|| [335 views] Top|| File under:
Israel Willing to Halt Military Operations
The Israeli military is willing to suspend operations against Palestinian militants if they call off attacks, Israeli leaders said Sunday, signaling a shift in position that could help pave the way toward a cease-fire after more than four years of fighting. The announcement, made by Prime Minister Ariel Sharon and his defense minister, Shaul Mofaz, came as Palestinian leaders appeared to be closing in on a truce deal with Islamic militants. The new Palestinian leader, Mahmoud Abbas, has been in Gaza since last Tuesday pressuring militant groups to halt their attacks on Israeli targets. Abbas hopes a truce will lead to the resumption of peace talks.

Mofaz said in a radio interview that Abbas has received assurances from two militant groups, Hamas and Islamic Jihad, that they will halt attacks on Israel for at least a month. During this time, a more detailed agreement, including the terms of possible political participation of the opposition groups, would be negotiated, Mofaz said. He did not say how he learned about the cease-fire. Palestinian Foreign Minister Nabil Shaath said Mofaz's claim was premature, but that an agreement was extremely close. "Things are moving in the right direction. I am not talking about weeks. I'm talking about days," Shaath said. Abbas, who was scheduled to return to his West Bank headquarters on Sunday, extended his stay in Gaza by an extra day to finalize a deal, Shaath said. Representatives of Hamas and Islamic Jihad said Sunday that no agreement had been reached, but that the talks with Abbas were progressing.
Posted by: Fred || 01/23/2005 10:43:43 AM || Comments || Link || E-Mail|| [251 views] Top|| File under:
Infidel Combat Robots Set for March-April Iraq Arrival
Great Jumpin Jihadi! Infidel combat bots aren't shown in the Koran.
The Army is preparing to send 18 of these remote-controlled robotic warriors to fight in Iraq beginning in March or April. Made by a small Massachusetts company, the Special Weapons Observation Reconnaissance Detection Systems (SWORDS) will be the first armed robotic vehicles to see combat.

"Killbots? We got yer killbots...right here."

Military officials like to compare the roughly 3-foot-high robots favorably to human soldiers: They don't need to be trained, fed or clothed. They can be boxed up and warehoused between wars. They never complain. And there are no letters to write home if they meet their demise in battle.

And if there were, a Autopen signature would be fine.

But officials are quick to point out that these are not the autonomous killer robots of science fiction. A SWORDS robot fires only when its human operator presses a button after identifying a target on video shot by the robot's cameras. "The only difference is that [the human operator's] weapon is not at his shoulder, it's up to half a mile a way," said Bob Quinn, general manager of Talon robots for Foster-Miller Inc., the Waltham, Mass., company that makes the SWORDS. As one Marine fresh out of boot camp told Mr. Quinn upon seeing the robot: "This is my invisibility cloak."

"And plus four on my hit points."

The $200,000 SWORDS will carry standard-issue squad automatic weapons, either the M249, which fires 5.56 mm rounds at a rate of 750 per minute, or the M240, which can fire about 700 to 1,000 7.62 mm rounds per minute. The SWORDS can fire about 300 rounds using the M240 and about 350 rounds using the M249 before needing to reload. All its optics equipment — the four cameras, night vision and zoom lenses — were already in the Army's inventory. Its developers say its tracks, like those on a tank, can overcome rock piles and barbed wire, though it needs a ride to travel faster than 4 mph. Running on lithium ion batteries, it can operate for one to four hours at a time, depending on the mission. Operators work the robot using a 30-pound control unit that has two joysticks, a handful of buttons and a video screen. Mr. Quinn says that configuration eventually may be replaced by a "Gameboy"-type of controller hooked up to virtual reality goggles.

Can someone get me a copy of the Koran? There's something I need to look up...
Posted by: Captain America || 01/23/2005 2:26:34 AM || Comments || Link || E-Mail|| [279 views] Top|| File under:
Govt assures Iraqis that it can protect voters on election day
BAGHDAD - The Iraqi government pledged to do everything in its power to protect voters from insurgent attacks during next week's national elections, as militants announced they'd killed 15 captive Iraqi national guardsmen for cooperating with the Americans.

Faced with the persistent violence - and expectations it will increase - Interior Minister Falah al-Naqib announced further security measures for the Jan. 30 balloting, in which Iraqis will choose a new 275-member National Assembly and 18 provincial councils. Al-Naqib said Baghdad's international airport would be closed for three days starting on the eve of the balloting.

The nighttime curfew in Baghdad and other cities will be extended and restrictions imposed on private vehicles to guard against car bombs, he said, adding that all leaves and passes for police and military forces have been canceled for the election period. "We have mobilized all our forces as a government," al-Naqib said.

Still, the minister did not play down the gravity of the security threat, nor the difficulties facing this country in organizing and conducting a nationwide election in the midst of a virulent insurgency. "There are dangers and there are threats to throw the elections process into chaos, but we hope that our security plan will be up to the standards. We don't rule out an escalation from the terrorist forces," he said.

Sunni Muslim rebels have vowed to disrupt the balloting, and Sunni clerics have urged postponement until the security situation improves. But leaders of the Shiites, estimated at 60 percent of Iraq's 26 million people, have demanded an election, believing their majority status will bring them power long denied by Sunni Arabs.


Delay to please the Sunnis means no election ever. Funny how the Shi'a and Kurds know that, and the MSM doesn't.

U.S. and Iraqi officials believe most of the country is secure enough for elections except Baghdad and three mostly Sunni Arab provinces - Anbar, Ninevah and Salaheddin. Although Iraqis there will have the chance to vote, insurgent attacks and intimidation may produce a disappointing turnout. Al-Naqib said the situation was improving in Ninevah, which includes Mosul, after a series of U.S. and Iraqi military operations. He said 11 people "specializing in beheadings" had been arrested in Ninevah in recent days.

Security fears may have been responsible in part for discouraging even many of the estimated 1.2 million Iraqis living abroad from registering to vote. Niurka Pineiro, an official of the International Organization for Migration that is handling the vote in 14 countries, said some people were scared that when they go to polling places in those countries "some sort of mayhem may break out." The agency extended the deadline for registration by two days - until Tuesday - to allow more Iraqi exiles to register.
Posted by: Steve White || 01/23/2005 12:44:45 AM || Comments || Link || E-Mail|| [251 views] Top|| File under:
Israel-Palestine
Abbas merges PA security apparatuses into three main bodies
Palestinian Authority chief Mahmoud Abbas has chaired a meeting for the PA national security council yesterday in Gaza city during which practical steps were approved on uniting the different security apparatuses into three main bodies. The conferees, who grouped commanders of all security bodies, also emphasized the importance of deploying PA security forces along the borders of the Gaza Strip with the 1948 occupied lands. The council issued a statement affirming that the main reason for the step was restoring general discipline to the Palestinian street and ending the state of chaos. It also asked the "Israeli" government to resume negotiations over implementation of the roadmap peace plan tabled by the USA. The council proposed a reciprocal declaration of non-violence, an end to settlement drives, knocking down the separation fence, releasing all detainees, allowing the return of deportees and re-opening PA offices in eastern Jerusalem among other things.
Posted by: Fred || 01/23/2005 00:00:00 || Comments || Link || E-Mail|| [247 views] Top|| File under:
Iraq-Jordan
Talabani: We Have Received Assurance For Kirkuk
Head of Kurdistan Patriotic Union (PUK), Jalal Talabani said they had taken a written assurance to restore Kirkuk to its old statute. Talabani speaking to Kurdish Parliament set forth that he had received written security at the time his contacts with President of Iraq, Gazi Al-Yawer, Iraqi Interim Prime Minister Iyad Alawi, English and American ambassadors for reuniting Kirkuk to its old status. Head of YNK stated that the parties had insured to adhere to the Article 58 of agreement they signed and said: ''We will never forgot Kirkuk. We have accorded upon an agreement in implementing Article 58 into practice, restoring Kirkuk to its old statute, providing exiles with return and sending the Arabs Saddam Hussein established in the area to their old residences. A committee will be formed for this purpose.'' Jalal Talabani pointed out the commission cited would start its works after oncoming elections and said Kirkuk's broken off parts would be tied to the city. It has been reported that 108.000 Kurds who had been deprived of their voting rights will vote in Iraqi elections.
Posted by: Fred || 01/23/2005 00:00:00 AM || Comments || Link || E-Mail|| [241 views] Top|| File under:
Iraq Won't Be Drawn Into Civil War, Hakim Says
The leading candidate in a Shiite alliance expected to dominate Iraq's Jan. 30 elections said yesterday that majority of Shiites would not be dragged into a civil war despite a series of bloody attacks on them. Abdel Aziz Al-Hakim, leader of the Supreme Council for the Islamic Revolution in Iraq, told Reuters in an interview that Al-Qaeda operative Abu Mussab Al-Zarqawi was leading a campaign to try to divide Shiites and Sunnis but would not succeed.


"Nope. Nope. Ain't gonna do it. They'd have to kill us first!"

"We are strongly standing in the face of this evil plan and any sectarian sedition," Hakim said. Hakim survived an assassination last month — a suicide bomb attack on his party's headquarters which for Zarqawi's group claimed responsibility. Hakim became SCIRI leader after his brother Mohammed Baqer was killed by a suicide bomb outside Shiites' holiest shrine in the city of Najaf in 2003. In the latest attacks on Shiites, a suicide bomb at a wedding party south of Baghdad killed at least 12 people and a blast at a Shiite mosque in the capital killed 14 on Friday. Hakim said these were all attempts to spark civil war. "It began with assassinating Mohammed Baqer Al-Hakim and it is continuing now with the attacks yesterday on a Shiite mosque and on the Shiite wedding," Hakim said.
Posted by: Fred || 01/23/2005 00:00:00 AM || Comments || Link || E-Mail|| [249 views] Top|| File under:
Iraq deputy PM Promises Kurds Trial In Halabja For "Chemical Ali"
I'd guess he's toast if that happens. Ramsey Clark must be taking the gas pipe...

Ali Hassan al-Majid, a jailed cousin of Saddam Hussein, will be tried in Halabja, at the scene of the crime that earned him the sinister nickname of 'Chemical Ali', Iraq's deputy prime minister vowed on Saturday. Speaking to Kurdish families whose relatives were gassed here in 1988, Barham Saleh said: "We will bring you Chemical Ali, so that he can be tried in front of the families of the victims of the gassing." "The representatives of the Halabja victims should ask the next government to allocate part of the Iraqi budget to the reconstruction of the town, in order to allow its inhabitants to erase the scars of the gassing," he said.

On March 16, 1988, the forces of the then President Saddam Hussein dropped chemical gas on Halabja, killing up to 5,000 peole, as part of a campaign to crush a Kurdish rebellion. The cases of Chemical Ali and former defence minister Sultan Hashem Ahmed from the toppled regime were the first to be heard before the special Iraqi tribunal last month.
Posted by: Fred || 01/23/2005 00:00:00 AM || Comments || Link || E-Mail|| [251 views] Top|| File under:
Afghanistan/South Asia
Cruisin' for a Bruisin': Iran Meddles in Pakistan
Pakistan, one of America's most important allies in the war on terror, has blamed Iran for fuelling a growing insurgency in Baluchistan, the strategically sensitive province where militant tribesmen have recently launched a series of terrorist attacks. Officials in Islamabad believe Iran is encouraging "intruders" from its own Bal-och community to cross the 550-mile border with the Pakistani province, and give support to the rebels. "All this violence is a part of a greater conspiracy," a senior government official told The Telegraph. "These militants would not be challenging the government so openly without the back-up of a foreign hand."


Grain of salt time: The Paks usually blame someone else — and usually RAW, the Indian intel service — every time something goes "boom." I've yet to see one of those claims substantiated.

Pakistan's support would be important for any United States-led action against Iran, whose fundamentalist regime was last week put firmly in the sights of the second Bush administration by the vice-president, Dick Cheney, who said: "You look around the world at potential trouble spots - Iran is right at the top of the list." Pakistan's ISI intelligence service set up a unit in the provincial capital, Quetta, last year to monitor suspected Iranian activity in Baluchistan. Officials say that in addition to directly supporting the insurgency, Teheran's state-controlled radio has launched a propaganda campaign against Islamabad.


That's a more easily substantiated claim. Even though they've cried "wolf" dozens, even hundreds of time, I suppose there's the possibility that there's something lupine in the area...

"Radio Teheran broadcasts between 90 and 100 minutes of programmes every day which carry propaganda against the Pakistan government," said a former interior minister. He added that Iran was suspected of providing financial, logistical and moral backing for the insurgency. Iran is said to be taking advantage of unrest among tribesmen who claim to have been denied the benefits of Baluchistan's natural gas fields. Earlier this month, rebels disrupted gas production in a series of rocket and mortar attacks, which killed eight people.


Yar! That war them Bugtis! 'At's what Bugtis do best!

However, Islamabad is delaying a formal complaint to Teheran in the hope that private diplomatic channels may prove more effective. Meanwhile, large numbers of troops are hunting rebels in the province. In the latest attack, a bomb exploded near an army lorry in a crowded market in Quetta yesterday, killing eight civilians and a soldier - an assault that Sheikh Rashid Ahmed, the country's information minister, blamed on "enemies of Pakistan".
Posted by: Captain America || 01/23/2005 00:00:00 AM || Comments || Link || E-Mail|| [246 views] Top|| File under:
Who's in the News
73
[untagged]
Bookmark
E-Mail Me
The Classics
The O Club
Rantburg Store
The Bloids
The Never-ending Story
Thugburg
RSS Links
Gulf War I
The Way We Were
Bio
Merry-Go-Blog
Hair Through the Ages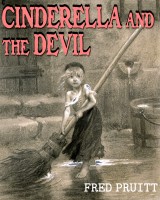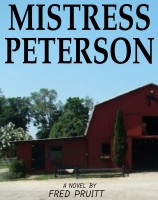 On Sale now!


A multi-volume chronology and reference guide set detailing three years of the Mexican Drug War between 2010 and 2012.

Rantburg.com and borderlandbeat.com correspondent and author Chris Covert presents his first non-fiction work detailing the drug and gang related violence in Mexico.

Chris gives us Mexican press dispatches of drug and gang war violence over three years, presented in a multi volume set intended to chronicle the death, violence and mayhem which has dominated Mexico for six years.
Click here for more information


Meet the Mods
In no particular order...


Steve White
Seafarious
Pappy
lotp
Scooter McGruder
john frum
tu3031
badanov
sherry
ryuge
GolfBravoUSMC
Bright Pebbles
trailing wife
Gloria
Fred
Besoeker
Glenmore
Frank G
3dc
Skidmark
Alaska Paul



Better than the average link...



Rantburg was assembled from recycled algorithms in the United States of America. No trees were destroyed in the production of this weblog. We did hurt some, though. Sorry.
34.207.78.157