Afghanistan
US Targeting Rescuers, Funerals For Secondary Strikes
There have been 260 attacks by unmanned Predators or Reapers in Pakistan by Obama's administration – averaging one every four days.

The U.S. first kills people with drones, then fires on the rescuers and others who arrive at the scene where the new corpses and injured victims lie. The CIA's drone campaign in Pakistan has killed dozens of civilians who had gone to help rescue victims or were attending funerals.

At least 50 civilians were killed in follow-up strikes when they had gone to help victims. More than 20 civilians have also been attacked in deliberate strikes on funerals and mourners.

The CIA duly killed Khwaz Wali Mehsud in a drone strike that killed at least five others. Up to 5,000 people attended Khwaz Wali Mehsud's funeral that afternoon, including not only Taliban fighters but many civilians. US drones struck again, killing up to 83 people. As many as 45 were civilians, among them reportedly ten children and four tribal leaders.

Clive Stafford-Smith, the lawyer who heads the Anglo-US legal charity Reprieve, believes that such strikes "are like attacking the Red Cross on the battlefield. It's not legitimate to attack anyone who is not a combatant."

Christof Heyns, a South African law professor who is United Nations Special Rapporteur on Extra- judicial Executions, agrees. "Allegations of repeat strikes coming back after half an hour when medical personnel are on the ground are very worrying", he said. 'To target civilians would be crimes of war." Heyns is calling for an investigation into the Bureau's findings.


I'm okay with this.
Posted by: Anonymoose || 02/05/2012 19:41 || Comments || Link || E-Mail|| [327 views] Top|| File under:
Seven dead in suicide car bombing in Kandahar
Seven people were killed Sunday in a suicide car bomb attack on police headquarters in Kandahar, the interior ministry said. Three policemen and four civilians died in the explosion in the car park, while nine other people were wounded.

The statement from the interior ministry said, "At around noon today, a suicide car bomber detonated his explosive-packed car in district one of Kandahar that killed seven, including three police and four civilians and wounded nine others."

Kandahar governor Tooryalai Weesa also said there were seven deaths, but said five of those were police and gave an injured toll of 19, including 13 women and children.

Blood-splattered merchandise from nearby market stalls lay scattered on the ground after the attack, which destroyed four police cars and damaged nearby buildings.
Posted by: ryuge || 02/05/2012 07:51 || Comments || Link || E-Mail|| [276 views] Top|| File under:
Africa North
Egypt to try 43 NGO workers, including 19 Americans, over funds
CAIRO — Egyptian investigating judges on Sunday referred 43 NGO workers, including 19 Americans, to trial before a criminal court for allegedly being involved in banned activities and illegally receiving foreign funds. The decision is likely to further sour relations between Egypt's military rulers and the United States, the Arab nation's chief western backer for more than 30 years.
Beside the 19 Americans, those referred to trial included five Serbs, two Germans and three non-Egyptian Arab nationals. Among the Americans is Sam LaHood, the head of the Egypt office of the Washington-based International Republican Institute and the son of U.S. Transportation Secretary Ray LaHood. A date has yet to be set for the start of the trial.

The referral is the latest development in a long-running row between Washington and Cairo over an Egyptian crackdown on U.S.-funded groups promoting democracy and human rights.

On Saturday, U.S. Secretary of State Hillary Rodham Clinton warned Egypt's foreign minister that failure to resolve the dispute may lead to the loss of American aid. Washington is due to give Egypt $1.3 billion in military assistance and $250 million in economic aid in 2012.


Careful boys, or Hilde will give Bambi a set of checkboxes, and you won't want the big guy to check the middle box on you...

The Egyptian investigation is closely intertwined with Egypt's political turmoil since the ouster nearly a year ago of President Hosni Mubarak, a close U.S. ally who ruled Egypt for nearly 30 years. The generals who took power after Mr. Mubarak's fall have accused "foreign hands" of being behind protests against their rule and frequently depict the protesters as receiving foreign funds in a plot to destabilize the country.

Already, Egyptian authorities are preventing at least six Americans and four Europeans from leaving the country, citing a probe opened last month when heavily armed security forces raided the offices of 17 pro-democracy and rights groups. Egyptian officials have defended the raid as part of a legitimate investigation into the groups' work and funding.

Sunday's decision also slapped a travel ban on all 43 NGO workers referred to trial.


I think it's time we slapped a ban on all aid to Egypt. Let them find a way to pay for the wheat without us.
Posted by: || 02/05/2012 12:12 || Comments || Link || E-Mail|| [267 views] Top|| File under:
Explosion hits Egyptian gas pipeline to Israel
Pipeline has come under attack at least 11 times since fall of Mubarak; witnesses say flames seen from town in Northern Sinai.

The latest blast took place in the Massaeed area west of the Mediterranean coastal town of al-Arish. Gas pumping was stopped after the

kaboom

.

Egypt's 20-year gas deal with Israel, signed in the Mubarak era, is unpopular with some Egyptians, with critics accusing Israel of not paying enough for the gas.

Previous

kaboom

s have sometimes led to weeks-long shutdowns along the pipeline, run by Egypt's gas transport company Gasco, a subsidiary of the national gas company EGAS.


The Lord taketh away, the Lord giveth:

Delek, Noble Energy discover gas at Tanin well off Haifa


The Egyptians should enjoy their games and intermittent gas income while they can -- in a few years it will be forever out of reach.

Also, Ansar al-Jihad claims credit for blast

(Ma'an) -- Militant group Ansar al-Jihad on Sunday claimed responsibility for a blast on a gas pipeline running from Egypt to Israel hours earlier, citing retaliation for the death in Egyptian custody of the group's leader the day before.

Muhammad Eid Musleh Hamad, also known as Muhammad Tihi, died on Saturday in his prison cell in Cairo.


Cutting off the Juices being the logical response to that.

He was captured by Egyptian security on Nov. 13, and accused of masterminding a series of bombings which have rocked gas pipelines in the Sinai peninsula.

The group also attacked Nakhl police station in central Sinai, a Ma'an correspondent said. The same station was hit by rocket propelled grenades last Thursday.

Egypt doubled the gas price for Jordan in October. Jordan said on Monday it would raise electricity prices as of February to cover the rising burden of imported fuel costs after loss of regular Egyptian gas supplies.
Posted by: trailing wife || 02/05/2012 11:58 || Comments || Link || E-Mail|| [268 views] Top|| File under:
Tuareg rebels attack Mali town of Kidal
[Al Jazeera] Ethnic Tuareg rebels have launched a fierce offensive against Mali's security forces in a bid to seize the northern town of Kidal. The attack on Saturday is further evidence that Tuareg rebels have significantly increased their attacks against government control in Mali.

Kidal is the latest and most significant town targeted by the fighters, who have gained ground in other northern areas following weeks of

festivities

with government forces.

The Tuareg rebels have been bolstered by an influx of fighters from Libya who joined their movement after the late Libyan leader Muammar Qadaffy


...a reminder that a single man with an idea can change an entire nation, usually for the worse...


was toppled last year.

Hama Sidahmed, a Europe-based

front man

for the rebels, said their ambition was to take control over Kidal. "We will take the two military camps and occupy the town."

The sporadic firing of heavy weapons have been heard across the town as government forces fought to fend off the fighters, according the

Rooters

news agency.

In recent days, thousands of civilians reportedly

decamped

the town in anticipation of the fighting.

Some Tuareg leaders say many of their community have also

decamped

the southern city of Bamako, fearing reprisals after violent demonstrations this week. About 3,500 people had crossed west into Mauritania, said a Mauritanian official, speaking on the condition of anonymity.

The International Committee for the

Red Thingy

(ICRC) said on Friday that nearly 10,000 people had

decamped

into Niger after fighting between the army and

gang

s in the area around the northeastern cities of Menaka and Anderamboucane.

The Tuareg rebels say they are fighting to secure the independence of Azawad, an area that takes in Mali's three northern regions, one of which is Kidal. The government accused the rebels of atrocities and collaborating with al-Qaeda, a charge rejected by the MNLA.

The ICRC said that some refugees were being looked after by local families while others had set up makeshift camps nearby.
Posted by: Fred || 02/05/2012 00:00 || Comments || Link || E-Mail|| [306 views] Top|| File under:
Egypt death toll mounts as clashes enter third day after football chaos
[Daily Nation (Kenya)] Police fired tear gas and birdshot at protesters on Saturday in a third day of deadly

festivities

in Cairo, as anger at Egypt's ruling military boiled over after 74 people died in football-related violence.

The police responded after dozens of protesters threw stones at officers guarding the interior ministry hundreds of metres from the capital's iconic Tahrir Square.

Some protesters later intervened and stood between their comrades and police, ending the violence.

In the canal city of Suez, two people died from birdshot wounds sustained in

festivities

overnight, medics said.

The health ministry said 12 people have been killed in Cairo and Suez since the

violence erupted

.

Five people were also hurt in overnight

festivities

outside police headquarters in the Mediterranean city of Alexandria, state media reported.

Marchers had taken to the streets nationwide on Friday to demand that Egypt's ruling generals cede power immediately after a night of violence in several cities.

The official MENA news agency on Saturday cited the health ministry as saying 2,532 people have been injured.

A

news hound

for the state-owned Nile News television station was

maimed

in the eye by birdshot, the channel reported.

The interior ministry said 211

coppers

were

maimed

, including a general who lost an eye, and 16 conscripts were

maimed

by birdshot.

Protesters, many of them organised supporters of Cairo's main football clubs known as the Ultras, held up a huge banner to the police that read: "Those who didn't deserve to die have died at the hands of those who don't deserve to live."

Many of the dead in Wednesday's football riot in the northern city of Port Said were thought to have been Al-Ahly supporters, set upon by partisans of the local Al-Masry side after the Cairo team lost 3-1.

The Ultras played a prominent role among anti-regime elements in the uprising that overthrew president Hosni Mubarak


...The former President-for-Life of Egypt, dumped by popular demand in early 2011...


a year ago, and commentators and citizens have suggested pro-Mubarak forces were behind the massacre, or at least complicit.

In the ongoing aftermath, rocks and stones flew in all directions on Friday as police vans in Cairo repeatedly charged demonstrators.

Posted by: Fred || 02/05/2012 00:00 || Comments || Link || E-Mail|| [332 views] Top|| File under: Arab Spring
Arabia
Yemen Negotiating Qaida Pullout from Zinjibar
[An Nahar] The government is trying to negotiate the withdrawal of al-Qaeda linked

Death Eaters

from Zinjibar, capital of Abyan province in southern Yemen, tribal and government officials said on Saturday.

The negotiations, taking place through tribal mediators, are "ongoing," a government official told Agence

La Belle France

Presse on condition of anonymity, without giving further details.

Last May, the Partisans of Sharia (Islamic law), linked to al-Qaeda, took control of Zinjibar, triggering nine months of deadly

festivities

between

Death Eaters

and government troops.

Hundreds of people have been killed in the fighting and more than 90,000 residents displaced.

Tribal mediator Tareq al-Fadhli said the government's negotiating team comprised six members of parliament headed by the influential tribal chief and

politician

Awad al-Wazir.

Al-Fadhli said he "passed on the demands of the Partisans of Sharia (to the

politician

s)" at a meeting on Saturday in the southern coastal town of Shaqra, 35 kilometers east of Zinjibar.

The

Death Eaters

are demanding assurances that "Sharia law be implemented" and government troops "retreat to their barracks," he said.

The Partisans of Sharia will withdraw from Zinjibar and police forces would be allowed back into town under the command of Abyan's current security chief once the conditions are met, he added.

Al-Fadhli said a "second phase" of negotiations would deal with the

bad boy

s' pullback from other southern Yemeni towns once the withdrawal from Zinjibar is complete.

At least three tribal-mediated negotiation attempts to secure the

Death Eaters

withdrawal from Zinjibar have failed since the town fell.

On January 25, hundreds of al-Qaeda

gunnies

bowed to tribal pressures and withdrew from the town of Rada, 130 kilometers southeast of the capital Sanaa.

Rada was overrun on January 16, the latest in a series of towns and cities to fall as al-Qaeda takes advantage of a central government weakened by months of anti-regime protests.

Heavily armed tribes, which play a vital role in Yemeni politics and society, have been joining the army to battle

Death Eaters

linked to al-Qaeda who have taken over several regions across the country's south and east.

Posted by: Fred || 02/05/2012 00:00 || Comments || Link || E-Mail|| [268 views] Top|| File under: al-Qaeda in Arabia
Sectarian violence continues in north Yemen
[Yemen Post] Clashes between the Sunni tribal alliance and Shiite Houthi militias continued on Friday in northern Yemeni province of Hajjah as a tribal mediation committee failed to broker an agreement between the warring parties, leaving at least 14 killed of the two parties.
Posted by: Fred || 02/05/2012 00:00 || Comments || Link || E-Mail|| [275 views] Top|| File under: Arab Spring
Fierce clashes between army troops, al-Qaeda militants in south Yemen
[Yemen Post] Fierce clashed flared up between the army troops and

beturbanned goons

suspected of ties with al-Qeada in the Arabian Peninsula (AQAP) in the southern Yemeni province of Abyan.

The army used heavy artillery in its bombardment of al-Qaeda hideouts in the

quiet provincial capital

of Abyan, Zinjibur, local military sources told Yemen Post.

There is no accounts of causalities so far, but locals asserted that many have been killed and injured in the

festivities

.

Yemeni army managed to regain control of Zinjubar after al-Qaeda took over in May, however, it could not completely clear the elements out of the town.

Yemen-based al-Qaeda branch has strengthened its foothold in the southern provinces of the fragmented-state, apparently taking advantage of the distracted government.



Soddy Arabia

and USA have repeatedly expressed their grave concerns over al-Qaeda taking advantage of the current unrest storming the country.

Yemen is a vital ally of the US on its war against terrorism, but cooperation on fighting al-Qaeda has been disrupted due to the recent events, leading US to step up its drone raids on al-Qaeda hideouts and convoys.

Last week, US drones killed at least 13

beturbanned goons

of the terrorist group, including high-ranking figures.

Posted by: Fred || 02/05/2012 00:00 || Comments || Link || E-Mail|| [263 views] Top|| File under: al-Qaeda in Arabia
Southern Movement Followers intercept revolutionary rally in south Yemen
[Yemen Post] Armed men belonging the Southern Movement intercepted on Friday a protest for the revolutionary youth in the southern port city of Aden, leaving many injured some of them

at death's door

.

Tens of thousands rallied on Friday through the streets of Aden to celebrate the first anniversary in of the Yemeni revolution that succeeded in bringing down the head of the regime, President-for-Life Ali Abdullah Saleh


... Saleh initially took power as a strongman of North Yemen in 1977, when disco was in flower, but he didn't invite Donna Summer to the inauguration and Blondie couldn't make it...


.The Southern Movement

gunnies

attacked the revolutionary rally with tear gas , stones, and live ammunition, leaving many protesters injured, among whom two

at death's door

.

Southern Movement, which calls for the separation of the south Yemen and make it an independent state, claims that the Yemeni revolution overshadowed their movement's chief demand.


Ah. Good to know. I was confused before.

According to the initial accounts the injuries are various as some were hit by live ammunition, others were suffering from suffocation.

Most Yemenis firmly stand for Yemen's unity and they dead against separation.

Massive popular protests calling for an end to the authoritarian role of President-for-Life Saleh


... exemplifying the Arab's propensity to combine brutality with incompetence...


combined by al-Qaeda insurgency in the south, Shiite rebellion in the far north and increasing calls for the separation of the south has shaken Yemen to the bone, leaving thousands killed, pushing the economy to the brink of collapse and triggering a catastrophic humanitarian disaster.

Saleh, who is in USA for medical treatment, has signed a deal under which he relinquished power to Vic President Abdu Rabu Mansour Hadi, the consensus candidate for the forthcoming presidential elections, in exchange for immunity from prosecution.


Posted by: Fred || 02/05/2012 00:00 || Comments || Link || E-Mail|| [285 views] Top|| File under: Arab Spring
Bangladesh
Bangla: Ishraq was to head 'new regime'
[Bangla Daily Star] Two retired army officials,

placed in durance vile

in connection with plotting to overthrow the government, told a Dhaka court how they had planned to have an army brigade surround Dhaka cantonment, Bangabhaban and the Gonobhaban, and force the president to dismiss the government and announce a new one.

Ishraq Ahmed, a Bangladeshi businessman who instigated the plot, was to be made the new ruler of the country, according to the plot, which had detailed a new state system and a blueprint on how that system would be implemented.

This was reported in the Bangla daily Prothom Alo Saturday.

Lt Col (retd) Ehsan Yusuf and Major (retd) Zakir revealed these details in their confessional statements following their arrest in December.

Another alleged plotter, a serving major named Syed Mohammad Ziaul Haque alias Major Zia is on the run.

After the two were

placed in durance vile

, they requested that they be allowed to give their confessional statements before a civilian court.

According to the Prothom Alo report, they were taken to a Dhaka Metropolitan Court on January 9, where magistrates Shahriar Mahmud Adnan and Keshab Roy recorded their statements under Section 164 of the Criminal Procedure Code (CrPC).

However,


today is that tomorrow you were thinking about yesterday...


sources in the ISPR said they did not know anything about it. The ISPR on January 19 at a

presser

formally revealed to the nation news of the plot to topple the government.

The two former army officials were given three hours to mull over what they would say in their testimonies, court sources said.

According to court sources, Ehsan Yusuf in his statement said he knew businessman Ishraq Ahmed as a friend of his elder brother Lt Col Mehbub. The two had fought together in the Liberation War.

Ishraq is a former student of Faujderhat Cadet College. He left the country for Denmark after Mehbub was killed following the 1981 abortive coup.

Yusuf and Ishraq used to meet twice or thrice a year in the 1990's. In 1997, Yusuf came to know that Ishraq was living in a house at Dhaka's Mohakhali DOHS. Yusuf went there to visit him. Ishraq told him that he had prevented a coup in 1996.

In his statement, Yusuf said after he retired, Ishraq invited him to his house in 2009 and offered him a position in a foreign company, the Bangla daily reported. He asked Yusuf about the internal situation of the army after the 2009 BDR carnage.

Yusuf said Ishraq asked him to introduce him to army officials affected by the carnage. Yusuf then took Ishraq to Major (retd) Zakir and Lt Col (retd) Shams.

Shams did not like Ishraq. He said Ishraq thinks about taking over power like the army officers of the 1960s, which he thought was pointless now.

Yusuf also told the court that in 2011 Ishraq asked him whether he had met Major Syed Ziaul Huq. In February 2011, Ishraq gave him a book and asked him to give it to a brigadier general.

Ishraq was in touch with that brigadier general, Yusuf said.

In his statement, Yusuf said Ishraq told him that a seminar would be organised in England by the organization of Mostak Ahammed, a teacher at a British university. The seminar would be used to inform the west about the possible consequences of the anger and antagonism in the Bangladesh army following the BDR carnage.

According to Yusuf, Ishraq used to say that China was a factor for the region in the future; and he was in touch with some Chinese leaders, Prothom Alo reported.

Yusuf said he went to see Major Zia in July or August 2011 on the request of Ishraq. Major Zia was studying at the Military Institute of Science and Technology then.

Ishraq told Yusuf that Major Zia would be able to lead and he also spoke about Major Zakir.

In his statement, Yusuf told the magistrate that on a Friday during the last Ramadan, he took Major Zia from Gulshan Shooting Club to Ishraq's home on a rickshaw. When they arrived, Major Zakir was already there. They discussed the government they would form after overthrowing the present one, the Bangla daily reported.

During that meeting, several former army officials, bureaucrats, journalists, intellectuals, teachers and other eminent personalities were discussed.

Major Zakir had then said they almost went for a military operation following the BDR carnage, Yusuf said in his statement. He said Ishraq had the impression that any coup following the carnage would give the impression that it happened because of the carnage.

Ishraq also presented a military plan, which showed that a brigade would surround Dhaka cantonment, Bangabhaban and Gonobhaban.

According to the plan, the prime minister was to be taken to a safe place; many army officials from 34 Bengal regiment would take positions at army headquarters; and the president would dissolve the government and announce a new one; and the head of that brigade would be made the new army chief.

A brigadier general was to be made the chief of general staff and businessman Ishraq was to be the country's new ruler, Yusuf said, adding that the reason behind making Ishraq the ruler was that he used to be a freedom fighter.

A major general was to be given authority over the home ministry, he added.

Yusuf told the court that Ishraq had the impression that there would not be any parades in winter 2011 and he wanted to get everything over with before the winter.

Some two or three days after the meeting, Yusuf went to see Ishraq at his home. At that meeting, Ishraq told him that action would be taken against several generals.

They also discussed Ishraq's position in the new government; the war crimes trial; reinstating Bismillah and faith in Allah in the constitution; repealing women's rights laws; decreeing the hijab; Islami banking; enforcing Sharia law; creating zakaat funds; stopping indecency on TV and films; appointing a Dhaka University teacher as education minister; and forming a high-powered committee for the National University.

A few days after the meeting, Yusuf went to Ishraq's home once again to hold further discussions, Yusuf said in his testimony.

During that meeting, Ishraq told him that the seminar in London had been a success. Plans were made in the seminar on how small groups would execute their operations.

They also discussed the responsibilities of each army official, their positions, sources of arms and bullets, and what would be done to any deserters, Yusuf said.

"At that meeting, Zia said that past coup instigators either had to die or leave the country. What will happen to us now?" said Yusuf.

Yusuf said Ishraq responded by saying that they needed to establish a chain of command in the military. They then dwelt on how the situation would be presented to foreign countries.

Some days later, Yusuf spoke to Ishraq over the telephone, when the businessman told him that the Directorate General of Forces Intelligence was on to him and he would have to go into hiding.

He also said that Ishraq was not in the country during Eid-ul-Azha. The businessman, however, asked everyone to gather at Major Zakir's home on Eid day and they had a teleconference. They had then expressed disappointment at an army officer backing out of the plot.

According to Yusuf, their last meeting was held on December 9, 2011. In the course of it, a major proposed calling off the plot to overthrow the government. After that, Yusuf had contacted a major in Bogra, who later went on to disclose the entire plan.

Court sources say that the statement of Major Zakir is very similar.

Ehsan Yusuf was

placed in durance vile

at Dhaka's Matikata area, close to Dhaka cantonment, on December 15 and Maj Zakir Hossain was

placed in durance vile

at a relative's house at Indira Road in Dhaka on December 31.

Following the revelations and the January 19

presser

, an investigation court was formed in Dhaka and five others in other parts of the country.

Continued on Page 49
Posted by: Fred || 02/05/2012 00:00 || Comments || Link || E-Mail|| [329 views] Top|| File under: Jamaat-e-Islami
Caribbean-Latin America
9 die in Chihuahua city bar
For a map, click here For a map of Chihuahua state, click here.

By Chris Covert

A total of nine individuals were shot to death and seven others were wounded in a shooting early Saturday morning in Chihuahua, Chihuahua, according to Mexican news accounts.

The shooting took place at the Far West bar near the intersection of calles Leandro Valle and Teófilo Borunda Norte in Santo Niño colony. At least 20 shooters burst into the bar at around 0130 hrs.

Two of the victims were women, one of which was a municipal police agent. El Diario de Juarez news daily identified the victims as Julio Alberto Barraza Flores, Marco Antonio Murga Rojas, Cesar Reyes Ocaña, Jorge Luis Rivera Mendoza, Rocio Zuñiga Sanchez, Fernando Rivera Castañeda, Elizabeth Zafiro Quintana, Jorge Luis Mendoza Rivera and Vicente Romero Cruz.

According to La Polaka news daily, the dead police agent was identified as Elizabeth Zafiro of Grupo Beta.

Five of the dead were identified as the norteno music group La 5th Banda. News reports characterized the number of spent rifle shell casings as in the hundreds.

The massacre is the worst single incident of violence in Chihuahua state against civilians in a year. Last summer, Chihuahua state and Mexican federal government officials made much of the fact that intergang and drug violence was on the decline, so much so a Policia Federal unit left Juarez, as well as one Mexican Army unit.

With this shooting and a number of others in recent weeks, it appears drug and gang related violence may well be on the upswing.
Posted by: badanov || 02/05/2012 00:00 || Comments || Link || E-Mail|| [267 views] Top|| File under:
India-Pakistan
Two policemen shot dead in targeted attack
[Dawn] Two

coppers

were

bumped off

on Friday night in a targeted attack on their car in a locality, off Manghopir Road, where some men said to be associated with Tehrik-e-Taliban Pakistain had been

locked away

a few months ago on a lead given by one of the

coppers

, officials said.

Head Constable Nadeem Abbasi and Constable Mohammad Sajid were in a private car when they were targeted in Sultanabad within the remit of the Manghopir

cop shoppe

, said SSP (west) Asif Aijaz.

He added that the head constable, who resided in the same area, was posted at the Manghopir

cop shoppe

and the constable was posted at the Shershah

cop shoppe

.

Police

Sherlocks

said four to five shots were fired at each of the two

coppers

. One of them

was struck down in his prime

, while the other died at the Abbasi Shaheed Hospital, the

Sherlocks

added.

Both the

coppers

were in civil dress and were travelling in a private car, said officials.

The

Sherlocks

said 9mm pistols were used in the attack though the number and identity of the attackers were not clear yet.

SSP (west) Asif Aijaz confirmed to Dawn that police acting on the information provided by the slain head constable had

locked away

some suspects belonging to the outlawed Tehrik-e-Taliban in Sultanabad a few months back.

Teenager rubbed out

A teenager was

bumped off

in a Gulshan-e-Iqbal locality near Samama Shopping Centre on Friday, police said. They said that Mohammad Irfan, 16, was standing near Samama Shopping Centre on main University Road when

gunnies

riding a

cycle of violence

fired at him. The victim sustained three bullet wounds and died before he could be moved to a hospital.

The body was later shifted to the Jinnah Postgraduate Medical Centre for medico-legal formalities.

The police said that the victim, a resident of Godhra Camp in New Bloody Karachi


...formerly the capital of Pakistain, now merely its most important port and financial center. It may be the largest city in the world, with a population of 18 million, most of whom hate each other and many of whom are armed and dangerous...


, was a Class X student and was going to meet his friend in a nearby locality. He originally hailed from Larkana.

Till late in the night, no FIR regarding the murder was lodged with the Mobina Town

cop shoppe

.

Fishery worker killed

A young fishery worker was

rubbed out

in the Shershah area, police said. They added that Fareed Khan, 35, along with his cousin, Mohammad Saleem, was going home in Shershah in a taxi when the former was targeted on Pritum Das Road near Lyari Expressway.

Two

gunnies

riding a

cycle of violence

opened fire on the taxi, leaving Fareed dead, they added.

The body was shifted to the Civil Hospital

Bloody Karachi

for medico-legal formalities. The victim had sustained four bullet wounds.

Resident of Shershah, Urdu Bazaar, the victim originally hailed from the tribal areas, the police said, adding that a personal enmity might be a probable motive behind the incident.

A case (FIR 19/2012) was registered under Section 302 (premeditated murder) and 34 (common intention) of the Pakistain Penal Code against

faceless myrmidons

on a complaint of Saleem at the Shershah

cop shoppe

.

In a similar incident, a worker at the fisheries was targeted on Mauripur Road a few days back. The victim hailed from Khyber-Pakhtunkhwa


... formerly NWFP, still Terrorism Central...


Young man

bumped off



A young man was

rubbed out

in front of his house within the remit of the Sohrab Goth

cop shoppe

on Friday, police said. The officials added that some

gunnies

knocked at the door of 30-year-old Ghulam Sakhi's house and asked for him. As soon as he stepped out, they fired at him and

decamped

.

However,


facts are stubborn; statistics are more pliable...


police also quoted some eyewitnesses as saying that the

gunnies

opened fire on the victim after having an altercation with him.

The victim was rushed to the Abbasi Shaheed Hospital, where he was pronounced dead.
He's dead, Jim!
on arrival.

The police said that the victim ran a department store in the area and he also had very close links with some

coppers

.

The motive behind the murder could not be ascertained, the officials said.

An FIR was yet to be lodged at the Sohrab Goth

cop shoppe

.
Posted by: Fred || 02/05/2012 00:00 || Comments || Link || E-Mail|| [275 views] Top|| File under: TTP
FC soldier killed in militant attack
[Dawn] Bara tehsil and Tirah valley of Khyber Agency
remained in the grip of violence, as one Frontier Constabulary soldier was killed and four others

were maimed

in a pre-dawn attack by

bully boyz

on Friday, while a girls' school was blown up in Dera Ismail Khan


... the Pearl of Pashtunistan ...


. Also, four suspected

bully boyz

were killed and three others

maimed

in different parts of the agency.

Officials in Bara said that activists of Lashkar-e-Islam

bully boy

group attacked a security checkpost in Malakdinkhel area, leaving one FC soldier dead and four others

maimed

. They said that two suspected

bully boyz

were killed during the security forces' operation in the area soon after the attack.

The injured soldiers were taken to a military hospital in

Beautiful Downtown Peshawar

.

Sources in Tirah valley said that an activist of a

bully boy

organization was killed and three others were

maimed

when volunteers of Lashkar-e-Islam and its rival group clashed in Akkakhel area.

The officials said that a bridge in Shalobar area was partially damaged when a time device planted to it went kaboom! on Friday morning. Forces have recently established a number of checkposts in Shalobar area of Bara after nearly 3,000 families vacated their houses and shifted to Jalozai camp in Nowshera.

Of late, the area has witnessed a surge in

bully boy

attacks on the security forces and is under curfew since November last year.

In Bazaar Zakhakhel area of Landi Kotal, an

kaboom

outside the house of a local elder killed his son and injured two of his other family members. No one has

grabbed credit

for the blast.

The Zakhakhel tribe revolted against Mangal Bagh


...a former bus driver, now head of the Deobandi bandido group Lashkar-e-Islam and the Terror of Khyber Agency...


-led Lashkar-e-Islam in April last year and after forcing the LI activists to leave their area, they now have found their own

gang

, Tawheedul Islam. In Dera Ismail Khan, unidentified

hard boyz

blew up a government girls' school in Kotla Saidan late on Friday night.

Quoting an FIR lodged on the complaint of school watchman Taqi Shah, police said that five

gunnies

entered the school, tied Mr Shah with ropes and blew up the building after planting explosives in the classrooms. The Dera Township

cop shoppe

registered the case and has started investigations. According to police, about 40kg of high

kaboom

was used in the attack.

Posted by: Fred || 02/05/2012 00:00 || Comments || Link || E-Mail|| [283 views] Top|| File under: Lashkar-e-Islami
Identity of al-Qaeda militant killed in Kurram revealed
[Dawn] An al-Qaeda-linked

turban

killed in
Kurram Agency


...home of an intricately interconnected web of poverty, ignorance, and religious fanaticism, where the laws of cause and effect are assumed to be suspended, conveniently located adjacent to Tora Bora...


earlier this week, has been identified as an Azerbaijani national, documents made available to DawnNews revealed on Saturday.

The

turban

, identified as Aslanov Zaur, was among the six foreign

hard boyz

who were killed during

festivities

with security forces in the Jogi area of Central Kurram Agency on February 1.

A passport, documents and photographs recovered by security forces revealed that Zaur was a key commander and played an instrumental role in attacks on Pak security forces in the tribal areas.

The passport (passport number 3503893), issued from the Azerbaijani capital Bakku in February 2009, shows Zaur belonged to the city of Sumaqyit, located at a distance of 31 kilometers from the capital and was born on September 25, 1981.

According to the document, he was issued an Iranian visa by the Iranian embassy in Bakku for three months from March 2, 2009 to May 31, 2009.

The travel documents also reveal that he had entered the city of Astar, the capital of Gilan province of Iran on March 26, 2009 (evident from the entry stamp), and since than had gone underground. He is suspected to have entered Afghanistan and then Pakistain through unfrequented routes.

Security forces also recovered USBs, card readers and other devices from the pockets of the

turban

, besides Sudanese currency, American dollars and Pak currency notes.

The

turban

's belongings also show a drafted document in Azeri language, signed by six people.

A registration certificate issued by the Ministry of Internal Affairs in Azerbaijan is also among the documents recovered from

the dear departed

.

Scores of photographs have also been found from the USB and the card reader recovered from his pockets, which show him being photographed with other

turban

s.

A number of telephone numbers have also been recovered from his personal belongings.

Posted by: Fred || 02/05/2012 00:00 || Comments || Link || E-Mail|| [289 views] Top|| File under: al-Qaeda
Iraq
Two youts killed in planting a bomb in Mosul
NINEWA / Aswat al-Iraq: Two youts juveniles were killed while planting a bomb in east of Mosul, security sources said here today.

The source told Aswat al-Iraq that the two youts gunmen, 13 and 15 years, were trying to plant the bomb when it exploded. No other details were given.

Mosul, center of Ninewa province, lies 405 km north of the capital, Baghdad.
Posted by: Steve White || 02/05/2012 00:00 || Comments || Link || E-Mail|| [276 views] Top|| File under:
Southeast Asia
Three Thai troops gunned down in two separate attacks
Gunmen killed two paramilitary troops as they escorted Buddhist monks on their morning alms route in southern Thailand, police said on Sunday. The victims, aged 37 and 42, died after attackers opened fire with assault rifles from the back of a pick-up truck, said police in the provincial town of Yala.

Local police deputy superintendent Lieutenant Colonel Sonthaya Toopthong said the attack could have been retaliation for the recent fatal shooting of Muslim civilians who were said to have been riding around with military weapons right after an attack on a local police station by paramilitaries in neighboring Pattani province. That incident at the end of January, in which four civilians including an elderly man and an 18-year-old boy died, sparked local protests and an official investigation.

In a separate incident on Saturday evening, another paramilitary, a Muslim, was gunned down in Pattani as he drove his pick-up truck.
Posted by: ryuge || 02/05/2012 08:09 || Comments || Link || E-Mail|| [286 views] Top|| File under:
Syria-Lebanon-Iran
Amnesty: Syria Veto a 'Shockingly Callous Betrayal'
[An Nahar] Russia and China's veto Saturday of a U.N. resolution on the bloodshed in Syria is a "shockingly callous betrayal" of the Syrian people, Amnesia Amnesty International said.

Moscow and Beijing have acted in a "completely irresponsible" way, the London-based human rights
...which are usually entirely different from personal liberty...
group added.

Russia and China vetoed a United Nations


...Parkinson's Law on an international scale...


Security Council resolution condemning Syria for its lethal crackdown on protests, as activists said Syrian troops killed more than 230 people in shelling of the city of Homs.

"The decision by Russia and China... is a shockingly callous betrayal of the people of Syria," Amnesty said.

The group's secretary-general Salil Shetty added: "This is a completely irresponsible use of the veto.

"It is staggering that they have blocked the passage of what was already a very weak draft resolution.

"After a night in which the whole world watched the people of Homs suffering, the actions of these members are particularly shocking."

Thirteen countries voted for the resolution proposed by European and Arab nations to give strong backing to an Arab League


...an organization of Arabic-speaking states with 22 member countries and four observers. The League tries to achieve Arab consensus on issues, which usually leaves them doing nothing but a bit of grimacing and mustache cursing...


plan to end the clampdown.

Amnesty said it would continue to press Security Council members to refer the situation in Syria to the
International Criminal Court


... where Milosevich died of old age before being convicted ...


; impose a comprehensive arms embargo; and implement an assets freeze on Hereditary President-for-Life Bashir Pencilneck al-Assad


Trampler of Homs...


and other top Syrian officials.

Posted by: Fred || 02/05/2012 00:00 || Comments || Link || E-Mail|| [283 views] Top|| File under: Govt of Syria
Obama Says Assad Should Step Down, Civilians 'Murdered'
President Barack Obama
The Cambridge police acted stupidly...
on Saturday accused Syrian
Hereditary President-for-Life Bashir Pencilneck al-Assad


One of the last of the old-fashioned hereditary iron-fisted fascist dictators...


's government of murdering civilians in an "unspeakable assault" in the city of Homs, and demanded that Assad step down.

"Assad must halt his campaign of killing and crimes against his own people now. He must step aside and allow a democratic transition to proceed immediately," Obama said in a statement.

The U.S. president's blunt condemnation came amid reports that more than 200

non-combatants were killed

by Syrian forces in a night of shelling of residential areas in the flashpoint city of Homs.

The U.N. Security Council was set to meet and discuss a draft resolution condemning the Assad regime and endorsing an Arab League


...an organization of Arabic-speaking states with 22 member countries and four observers. The League tries to achieve Arab consensus on issues, which usually leaves them doing nothing but a bit of grimacing and mustache cursing...


plan for a political transition, while Russia's foreign minister planned to meet the Syrian leader in Damascus


...Capital of the last overtly fascist regime in the world...


next week.

"Yesterday the Syrian government murdered hundreds of Syrian citizens, including

women and kiddies

, in Homs through shelling and other indiscriminate violence, and Syrian forces continue to prevent hundreds of injured civilians from seeking medical help," Obama said.

"I strongly condemn the Syrian government's unspeakable assault against the people of Homs and I offer my deepest sympathy to those who have lost loved ones," he said.

Obama said the Security Council "now has an opportunity to stand against the Assad regime's relentless brutality and to demonstrate that it is a credible advocate for the universal rights that are written into the U.N. Charter."

He pledged to work with the Syrians "toward building a brighter future," for the country.

Posted by: Fred || 02/05/2012 00:00 || Comments || Link || E-Mail|| [271 views] Top|| File under: Govt of Syria
Sarkozy 'Deplores' Russian, Chinese U.N. Veto on Syria
[An Nahar] French President Nicolas Sarkozy


...23rd and current President of the French Republic and ex officio Co-Prince of Andorra. Sarkozy is married to singer-songwriter Carla Bruni, who has a really nice birthday suit...


Saturday condemned China and Russia's veto of a U.N. Security Council resolution on the Syria crisis, saying it encouraged the Syrian regime crackdown.

"The Syrian tragedy must stop," said Sarkozy in a statement issued through his office.

Sarkozy "strongly deplores the fact that because of the vote of two permanent members (of the U.N. Security Council) and despite the support of 13 other members, the Security Council was unable, for the second time," to express itself.

Since March 2011, "the Damascus


...Home to a staggering array of terrorist organizations...


regime has only responded to the legitimate aspirations of the Syrian people for freedom and democracy with fierce repression and endless promises," the statement added.

Earlier, French Foreign Minister Alain Juppe denounced China and Russia's veto, saying it "paralyzed" the international community.

"It is a heavy responsibility because of course that paralyses the international community," he told

La Belle France

2 Television.

"I understand it even less given that we made great efforts to accept the amendments presented by Russia and by China," he added.

"There was no arms embargo, no sanctions, no call for Bashir al-Assad's departure in this resolution," he said, listing the concessions that Western powers had made in their bid to pass the resolution.

"We could not go further," he said.

Western nations were not prepared to put the Syrian regime, which Juppe said was guilty of crimes against humanity, on the same footing as the opposition forces fighting them, "often with their bare hands".

Thirteen countries voted for the resolution drafted by Arab and European nations which would have given strong backing to an Arab League


...an organization of Arabic-speaking states with 22 member countries and four observers. The League tries to achieve Arab consensus on issues, which usually leaves them doing nothing but a bit of grimacing and mustache cursing...


plan to end the crisis.

Russia and China made a repeat of their rare double veto carried out on October 5 on an earlier condemnation of Assad.

Russia's U.N. envoy Vitaly Churkin called the draft resolution "unbalanced."

China's official news agency quoted Li Baodong, Beijing's representative to the U.N., as saying more consultation had been needed.

Posted by: Fred || 02/05/2012 00:00 || Comments || Link || E-Mail|| [348 views] Top|| File under: Govt of Syria
Breaking: Protestors take over Syrian Embassy in Libya
[Tripoli Post] Tripoli- The Syrian protestors tried to break into the Syrian embassy in Tripoli early morning on Saturday. They broke the windows and climbed to the roof and managed to change the old flag with the new Free Syrian flag. The security guards then intervened and the protestors drove away. The guards then hoisted the old flag back.

The interim government of Libya has already recognized the SNC, Syrian National Council as the legitimate representative of the Syrian People but the Pro-Assad embassy staff was still here. In the evening 10s of protestors gathered outside the Syrian embassy in Tripoli and began chanting the Anti-Assad slogans, they were accompanied by many Libyan nationals as well.

Some people then climbed over the walls, to the roof using ladders and changed the flag. The Libyan revolutionaries guarding the embassy didn't stop the angry protestors, which included

women and kiddies

.

The official of the SNC spoke to the Tripoli Post and said that "We will not leave until we take over the embassy, NTC has recognized us and it's our right to take our embassy back from Assad thugs". He also had an authorization letter from the SNC.

The protestors finally opened the door and everybody rushed inside the building. Many people were trying to secure the building and look for important documents that could help expose the Assad regime.
Posted by: Fred || 02/05/2012 00:00 || Comments || Link || E-Mail|| [299 views] Top|| File under: Govt of Syria
Syria Says Rebels Shelled Homs to Swing U.N. Vote
[An Nahar] Information Minister Adnan Mahmoud on Saturday accused Syrian rebels of shelling the protest hub of Homs to swing a U.N. Security Council vote in their favor.

"The reports on some satellite channels that the Syrian army shelled neighborhoods in Homs are fabricated and unfounded," Mahmoud said in a statement to Agence

La Belle France

Presse.

He charged that "armed terrorist groups, incited by the Istanbul council (opposition Syrian National Council)" carried out the assault on Homs and other areas "to swing the vote" at the Security Council.

The Security Council met on Saturday to vote on a draft resolution condemning the Syrian government's deadly crackdown on protests, just hours after activists accused the regime of a "horrific massacre" in Homs.

Russia and China vetoed the resolution proposed by European and Arab nations, while 13 of the 15-member council voted in favor.

Activists say Syrian troops killed more than 230 people in shelling of the city of Homs overnight.

But the Syrian minister denied regular army troops had any hand in the bloodshed, and said bodies of victims broadcast on some news channels were "those of civilians

kidnapped

and killed by armed terrorist groups."

"The armed terrorist groups took pictures of the bodies and passed them off as victims of the alleged shelling in a bid to influence the positions of some countries during Security Council deliberations," Mahmoud said.

"What happened yesterday is that armed terrorist groups indiscriminately fired shells on streets and neighborhoods in Homs to kill civilians and terrorize others and then pin the blame on the Syrian army," he added.

Posted by: Fred || 02/05/2012 00:00 || Comments || Link || E-Mail|| [274 views] Top|| File under: Govt of Syria
Tunisia to Expel Syrian Ambassador
[An Nahar] Tunisia will expel the Syrian ambassador and stop recognizing the Damascus


...Capital of the last overtly fascist regime in the world...


regime as government after a violent repression that killed over 200 people in the central city of Homs, the presidency said.

"Tunisia has begun formal procedures to expel the Syrian ambassador and to end all recognition of the regime in power in Syria," said the presidency in a statement.

The move came "following the bombardment that made more than 200 people

deaders

" and left hundreds

maimed

in Syria's protest hub of Homs.

The Tunisian presidency expressed its "deep concerns about the massacres perpetrated over more than nine months by the regime against its people."

"There is no solution for this tragedy other than the fall of Bashir al-Assad's regime and the opening of a road towards a democratic transition in Syria," added the statement.

Posted by: Fred || 02/05/2012 00:00 || Comments || Link || E-Mail|| [270 views] Top|| File under: Govt of Syria
Expel Syrian Envoys, Says Arab League Official
[An Nahar] The Arab League


...an organization of Arabic-speaking states with 22 member countries and four observers. The League tries to achieve Arab consensus on issues, which usually leaves them doing nothing but a bit of grimacing and mustache cursing...


's parliaments chief called on member states to expel pro-regime Syrian ambassadors, saying that
Hereditary President-for-Life Bashir Pencilneck al-Assad


Despoiler of Deraa...


's government is continuing to kill Syrian protesters.

Ali Salem al-Diqbassi, the 88-member advisory body's speaker, said that Arab League countries should carry out a decision to cut diplomatic and economic ties with Syria as Assad faces down pro-democracy protests with violence.

The Syrian regime "continues to carry out the most extreme acts of killing and oppression," he said in a statement.

The 22-member league last week suspended an observer mission in Syria because of an upsurge in violence, which activists say has killed more than 6,000 since mid-March when an unprecedented revolt erupted against Assad's regime.

Arab ministers will meet on February 11 to review the suspended observer mission to Syria.

In November, the League slapped strong sanctions on Syria, the first time such severe measures had been taken against one of its own members, freezing commercial transactions with the government and its accounts in Arab states.

It also called on member states to withdraw their ambassadors from Syria, but left the decision to each state.

Posted by: Fred || 02/05/2012 00:00 || Comments || Link || E-Mail|| [561 views] Top|| File under: Govt of Syria
Syria Army Assault on Homs, Daraya 'Kills over 200'
Syrian forces bombarded the protest city of Homs Saturday, killing more than 200 civilians in a "horrific massacre," activists said, as the army opened fire on funeral processions near Damascus


...Capital of the last overtly fascist regime in the world...


, killing 12 people.

The Damascus government denied involvement in the pre-dawn assault, blaming groups trying to incite unrest ahead of a possible Security Council vote, as television images showed bodies and buildings destroyed in the city.



La Belle France

, a permanent member of the U.N. Security Council, condemned this "further step in savagery," calling it a "crime against humanity."

In an apparent allusion to Moscow, it said anyone hindering condemnation of the violence and steps toward a political solution would "bear a heavy responsibility in history."

Opposition groups again demanded the world act to end a campaign they say has killed at least 6,000 people since March, and angry protesters stormed Syrian embassies in Athens, Berlin, Cairo, Kuwait and London.

Opposition groups put the Homs

corpse count

at between 217 and at least 260. If confirmed, that would be the deadliest incident in the nearly 11-month uprising.

"Assad forces randomly bombed residential areas in Homs, including Khalidiyeh and Qusur, which resulted in at least 260 civilians killed and hundreds of

maimed

, including men, women, and children," said the Syrian National Council (SNC).

The "Assad regime committed one of the most horrific massacres since the beginning of the uprising in Syria," it said.

Assad's forces also "bombed" the northern town of Jisr al-Shughur near the Turkish border, and suburbs of Damascus, it said.

Al-Jazeera and al-Arabiya television showed dozens of bodies and scenes of chaos as tweets claiming to be from residents said Homs "is bleeding" under the bombardment.

"It's a real massacre," Syrian Observatory for Human Rights director Rami Abdel Rahman told Agence

La Belle France

Presse, calling for "immediate intervention" by the Arab League


...an organization of Arabic-speaking states with 22 member countries and four observers. The League tries to achieve Arab consensus on issues, which usually leaves them doing nothing but a bit of grimacing and mustache cursing...


He said at least 237 were killed, including 99

women and kiddies

, and several hundred

maimed

in Homs, a flashpoint of the Syrian uprising.

Al-Jazeera said witnesses spoke of nail bombs exploding and incessant shelling.

Resident Danny Abdul Ayem reported "non-stop bombardment... by tank shells and mortar bombs."

"The bombardment stopped this morning, and residents emerged to look for the dead and

maimed

in the debris," activist Hadi Abdullah told AFP by phone from Khalidiyeh, adding that "nearly 200

deaders

" were prepared for burial.

A medical student told al-Jazeera the local hospital was struggling to cope.

"There is a lack of blood, a lack of oxygen... There is danger in the streets," he said. "We are overwhelmed. We have opened the mosque next door" to the

maimed

, he said.

AFP was not immediately able to verify the authenticity of videos or of opposition and resident accounts because of restrictions on reporting in Syria.

The government denied its army had shelled Homs and accused television stations of "inciting" violence, the official SANA news agency said.

"The civilians shown by satellite television stations are citizens who were kidnapped and killed by armed

gunnies

" it accused of "wanting to use that information to (pressure) the Security Council."

In separate violence, Abdel Rahman said security forces opened fire on funerals near Damascus, killing 12 people and wounding 30.

A diplomat at the United Nations


...the Oyster Bay money pit...


said the Security Council was expected to meet between 14:00 and 15:00 GMT and vote later on a resolution of condemnation.

But there were new objections from Russia, which opposes a resolution that can be used to justify foreign military intervention, call for Assad to quit or impose an arms embargo on Syria.

"The draft does not suit us at all and I hope that it is not put to a vote," Foreign Minister Sergei Lavrov said.

U.S. Secretary of State
Hillary Clinton
... sometimes described as the Smartest Woman in the World and at other times as Mrs. Bill, never as Another John Jay ...
and Lavrov will meet later Saturday, amid a renewed American push for passage of the resolution.

The SNC demanded Russia change its position and "clearly condemn the regime and hold it responsible for the massacres, to stop the killing in Syria."

Syrians must be allowed to "democratically elect a regime that ensures freedom and dignity for all Syrians," it said, urging people to take to the streets.

French Foreign Minister Alain Juppe condemned "in the strongest terms the new attack by the Syrian regime on the people of Homs.

"Far from halting their policy of repression, the Syrian authorities have taken a further step in savagery. The massacre of Homs is a crime against humanity, its perpetrators must answer for it," he said in a statement.

"This unbridled violence underlines the urgency for the United Nations Security Council to end its silence in order to condemn the authors of this crime and open the way to the implementation of

the vaporous Arab League

's political plan.

"The international community must recognize and support the right of the Syrian people to freedom, security and the choice of their political future.

"Those who would hinder the adoption of such a resolution would assume a heavy responsibility in history."

Posted by: Fred || 02/05/2012 00:00 || Comments || Link || E-Mail|| [268 views] Top|| File under: Govt of Syria
Lebanese Army Deploys in Wadi Khaled
[An Nahar] The Lebanese army deployed on Saturday in the northern village of Wadi Khaled after media outlets reported that members of the Free Syrian Army were present in the area.

"On Saturday morning the military carried out three airdrops in al-Rami village near Wadi Khaled and searched the area for hours," a military source told LBC.

The source noted that these measures were taken depending on the circumstances and "it could end on Saturday."

MP Moein al-Merehbi confirmed the incident, slamming the deployment of the army as "Syrian orders to President Michel Suleiman


...before assuming office as President, he held the position of commander of the Leb Armed Forces. That was after the previous commander, the loathesome Emile Lahoud, took office as president in November of 1998. Likely the next president of Leb will be whoever's commander of the armed forces, too...


, Prime Minister
Najib Miqati, and Army Commander General Jean Qahwaji."

"Media reports saying that there are

gunnies

infiltrating from Syria into

Leb

and vice-versa are bizarre and strange," he stated.

Al-Akhbar newspaper reported that Wadi Khaled is a military base for the Free Syrian Army.

According to the daily the Free Syrian Army officers and troops are moving liberally along the illegal border crossings, smuggling weapons and transporting injured soldiers.

Posted by: Fred || 02/05/2012 00:00 || Comments || Link || E-Mail|| [288 views] Top|| File under: Govt of Syria
Who's in the News
30
[untagged]
9
Govt of Syria
4
Govt of Pakistan
3
Arab Spring
2
al-Qaeda
2
Jamaat-e-Islami
2
al-Qaeda in Arabia
1
Lashkar-e-Islami
1
TTP
Bookmark
E-Mail Me
The Classics
The O Club
Rantburg Store
Comments Spam
The Bloids
The Never-ending Story
Thugburg
RSS Links
Gulf War I
The Way We Were
Bio
Merry-Go-Blog
Hair Through the Ages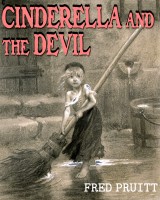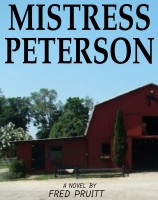 On Sale now!


A multi-volume chronology and reference guide set detailing three years of the Mexican Drug War between 2010 and 2012.

Rantburg.com and borderlandbeat.com correspondent and author Chris Covert presents his first non-fiction work detailing the drug and gang related violence in Mexico.

Chris gives us Mexican press dispatches of drug and gang war violence over three years, presented in a multi volume set intended to chronicle the death, violence and mayhem which has dominated Mexico for six years.
Click here for more information


Meet the Mods
In no particular order...


Steve White
Seafarious
Pappy
lotp
Scooter McGruder
john frum
tu3031
badanov
sherry
ryuge
GolfBravoUSMC
Bright Pebbles
trailing wife
Gloria
Fred
Besoeker
Glenmore
Frank G
3dc
Skidmark
Alaska Paul



Better than the average link...



Rantburg was assembled from recycled algorithms in the United States of America. No trees were destroyed in the production of this weblog. We did hurt some, though. Sorry.
23.20.223.212