Africa North
Americans Kidnapped in Egypt's Sinai Released
[An Nahar] Two American tourists kidnapped in Egypt's Sinai Peninsula by Bedouin

primitive

were released on Thursday after less than 24 hours in captivity, security and government officials told Agence

La Belle France

Presse.

The two men were in good health and police were escorting them to a safe place, where they were due to meet the South Sinai governor, the officials said.

They had been

kidnapped

near the Red Sea resort of Dahab late on Wednesday by Bedouin demanding the release of a

primitive

nabbed
Yez got nuttin' on me, coppers! Nuttin'!
for drugs possession, the officials said.

Posted by: Fred || 06/01/2012 00:00 || Comments || Link || E-Mail|| [168 views] Top||
SCAF says it is going to end Egypt's state of emergency after 31 years
[Iran Press TV]
Egypt's ruling Supreme Council of the Armed Forces (SCAF) says it's putting an end to the state of emergency in the country after it has been in force for 31 years.

SCAF said the state of emergency, which has been in place without interruption since the assassination of President Anwar Sadat in 1981, is due to expire at midnight on Thursday.

The state of emergency has been enforced under the country's emergency law which has governed Egypt since 1967.
Posted by: Fred || 06/01/2012 00:00 || Comments || Link || E-Mail|| [179 views] Top||
Africa Subsaharan
Zambia arrests former president Banda's son over graft
[Daily Nation (Kenya)] Zambian

Sherlocks

on Thursday placed in long-term storage
Book 'im, Mahmoud!
a son of former president Rupiah Banda for corruption and possessing assets bought with dirty money, a police spokeswoman said.

"Andrew Banda has been formally tossed in the slammer
Maw! They're comin' to get me, Maw!
and charged for corrupt practices and being in possession of property suspected to be proceeds of crime," Namukolo Kasumpa, spokeswoman for the criminal investigations department told

news hound

s.

Banda, currently his country's deputy high commissioner to India, was

jugged

barely 24 hours after police took a statement from him.
I said nuttin' incriminating! Git yer hands off'n me!
Andrew is the eldest son of former president Banda, who lost to opposition leader Michael Sata in September.

He is accused of charging Italian construction company Fratelli Locci two percent of all its earnings for building roads.

Authorities also say Banda couldn't explain the origin of 360 million kwacha ($67,000, 54,000 euro) in his bank account, money suspected to come from criminal activity.

He was released on bail, his lawyer Sakwiba Sikota told

news hound

s.

Rupiah Banda had little comment on his son's arrest, saying he had not been in touch with him for "a long time now so I am not really following what is happening."
Posted by: Fred || 06/01/2012 00:00 || Comments || Link || E-Mail|| [165 views] Top||
Caribbean-Latin America
New poll places Lopez Obrador within 4 points of Pena Nieto

For a map, click here.

By Chris Covert
Rantburg.com

A new poll by the Mexican Reforma news daily puts the gap between Partido Revolucionario Institucional (PRI) frontrunner Enrique Pena Nieto in a virtual dead heat versus the Mexican left's candidate Andres Manual Lopz Orbador, according to data supplied by Animal Politico website.

Nearly every other poll in the republic has Pena Nieto between 15 and 20 percentage points above his rivals, including Partido Accion Nacional (PAN) candidate Josefina Vazquez Mota, depending on how the undecided voters are thinking. The huge gap has remained virtually unchanged since the very first week of the campaign in the beginning of April.

According to the Reforma data, Pena Nieto claims 38 percent versus 34 percent enjoyed by Lopez Obrador, while PAN's Vazquez Mota has slipped to third place with 23 percent.

The most recent polling data, supplied by Milenio news daily, has Pena Nieto at an even more commanding 21 percentage points above Vazquez Mota with Lopez Obrador in a very close third place.

Since the start of the campaign, Vazquez Mota has consistently trailed Pena Nieto by between 15 and 20 points, trading for second place with Lopez Obrador several times.

Vazquez Mota herself claimed a few weeks back that her internal polling had her campaign within 10 percentage points of Pena Nieto, however none of the other polling organizations has released data that would confirm any kind of movement undermining Pena Nieto's commanding lead.

Vazquez Mota's campaign has suffered mightily since the very start with several very public gaffes and missteps, tempered by a generally good performance in the first Mexican presidential debates earlier this month.

Despite that, none of the candidates, not even Pena Nieto, has shown any kind of bounce in the polls since the debate.

If Reforma's numbers are accurate, two events can be credited to moving the polls numbers away from Pena Nieto.

The first was the US Federal investigation of former Tamaulipas state governor Tomas Yarrington for links to Mexican organized crime. Yarrington is facing federal forfeiture proceedings for real properties in south Texas allegedly purchased with drug money. That event impelled PRI president Pedro Coldwell to suspend Yarrington's membership in the PRI, a move generally ridiculed by PRI opponents as window dressing.

As one Mexican writer put it: "This is actually so funny to me, getting kicked out of PRI for corruption..."

The second event, less than two weeks ago, was the arrest of two Mexican Army commanders, General Tomas Angeles Dauahare and General Brigadier Roberto Dawe Gonzalez, the first of whom was on a slate of at-large candidates for the national Chamber of Deputies. That detention probably proved the most embarrassing for Pena Nieto and PRI, made clear by their cancellation of a campaign in Chiapas state to huddle to make plans.

The large winning percentages displayed by PRI are not the first time Mexican preference polls have fallen short of the data.

The Michoacan gubernatorial election last November showed the PRI candidate ahead, and claims were being made at the time and echoed by Mexican and international press, that a 60,000 vote margin in the three way race would be considered a huge win for the PRI in a state dominated by the Partido Revolucion Democratica (PRD).

PRI won by less than 42,000 votes and failed to get a governing majority in the state chamber of deputies. Just a week before the elections, PAN president Gustavo Madero Munoz had made claims his internal polling showed the race much closer than polls were running. In fact, PAN came within a cat's hair of overturning the gubernatorial election because of PRI antics during the campaign period.

The Michoacan elections were one of many factors in then-PRI president Humberto Moreira's decision to resign his position the following month.

One problem for PRI that has plagued the thus far wildly successful campaign of Pena Nieto has been the rather large number of undecided voters, as many as 29 percent at one point. That block of potential voters is an apparent indication that the Mexican public has yet to close the deal on Pena Nieto. As unlikely as it may be that all undecided voters break for one candidate, undecided voters overshadowed the PRI campaign. PRI members have to be worried about the potential of all decided voters breaking for everyone but Pena Nieto.

Chris Covert writes Mexican Drug War and national political news for Rantburg.com

© Copyright 2012 by Chris Covert
You must obtain permission to reprint this article.
Posted by: badanov || 06/01/2012 00:00 || Comments || Link || E-Mail|| [179 views] Top||
Economy
Time Bomb? Banks Pressured to Buy Government Debt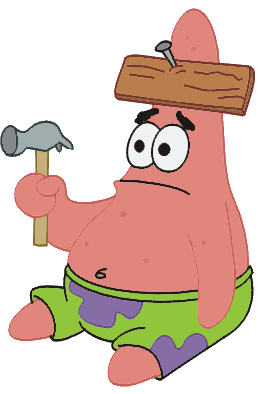 US and European regulators are essentially forcing banks to buy up their own government's debt--a move that could end up making the debt crisis even worse, a Citigroup analysis says.

Regulators are allowing banks to escape counting their country's debt against capital requirements and loosening other rules to create a steady market for government bonds, the study says.

While that helps governments issue more and more debt, the strategy could ultimately explode if the governments are unable to make the bond payments, leaving the banks with billions of toxic debt, says Citigroup strategist Hans Lorenzen.


Gee. Where have we seen this before?


"Captive bank demand can buy time and can help keep domestic yields low," Lorenzen wrote in an analysis for clients. "However, the distortions that build up over time can sow the seeds of an even bigger crisis, if the time bought isn't used very prudently."

"Specifically," Lorenzen adds, "having banks loaded up with domestic sovereign debt will only increase the domestic fallout if the sovereign ultimately reneges on its obligations."

The banks, though, are caught in a "great repression" trap from which they cannot escape.

"When subjected to the mix of carrot and stick by policymakers...then everything else equal, we believe banks will keep buying," Lorenzen said.

Institutions both in the U.S. and abroad have been busy buying up their national sovereign debt for years, he found.

Spanish banks bought 90 billion euros worth while Italian firms picked up 86 billion euros just between November and March. Even in the UK, which has avoided a debt crisis as it is outside the euro zone and able to set its own monetary policy, banks have increased holdings of gilts by 100 billion pounds over the past few years.

And in the U.S., banks, though having "comparatively low holdings" of Treasurys, have bought $700 billion of American debt since 2008.

"Ask the simple question: Why are banks buying sovereign debt when yields are either near record lows, or perhaps more interestingly, when foreign investors are pulling out?" Lorenzen wrote.

He thinks he has the answer.

For one, the European Central Bank's Long-Term Refinance Operations provided guarantees for the debt, which Lorenzen deems a "heavily sweetened form of financial repression given the pressure banks were under" to buy.

"Banks have ended up buying bonds at yields where they would happily have sold them only a few months prior," he said.

Moreover, banks are allowed to not count the sovereign debt against their Basel capital requirements. Also, Lorenzen argued, European banks have escaped the onus of stress tests this year, a less-than-subtle hint that authorities are willing to tolerate a bit of looseness in banks so long as they are helping to stave off a full-blown debt crisis.

"One doesn't have to be too cynical to hypothesize that all the disclosures on sovereign exposure have become a bit of a political liability at a point in time where the only buyers in size of periphery sovereign debt are periphery banks funded by the ECB," he said.

"As long as funding for sovereigns in markets remains in jeopardy, and as long as there is no clear move towards proper fiscal solidarity in Europe, we reckon there will be a strong political incentive to make banks captive buyers. That implies a move away from marking sovereign debt to market, away from raising risk weights, away from capital ratios that don't risk weight assets and away from stress tests incorporating government bonds."

For investors in bank bonds, the news is good -- for now.

"As long as policy remains to sustain the status quo, bondholders should come out fine. Conversely, if the burden becomes too great, then the alternative will most probably involve a radical departure from current convention -- to the detriment of bondholders," Lorenzen said.

"We suspect this binary outcome requires a political judgement that many funds are not particularly well placed to make." he added. "Instead of those economics, accounting and finance degrees perhaps you should have done political science after all."
Posted by: gorb || 06/01/2012 03:03 || Comments || Link || E-Mail|| [179 views] Top||
US economic growth slows to 1.9% in first quarter of 2012
[Iran Press TV] The US Commerce Department has announced that the country's economic growth slowed to 1.9 percent in the first three months of 2012.

The US Commerce Department statement said on Thursday that it lowered its gross domestic product (GDP) estimate for the first quarter of the year to 1.9 percent from an initial estimate of 2.2 percent.

The downward revision has reportedly been largely due to a sharp increase in US trade deficit, decline in private investment and consumer spending, as well as strong rise in imports.
Posted by: Fred || 06/01/2012 00:00 || Comments || Link || E-Mail|| [201 views] Top||
Home Front: Culture Wars
Americans to wage civil war against capitalist one-percenters: Analyst
[Iran Press TV]
The people in the United States will eventually launch a civil war against the minority capitalist cartels who are making enormous profits at the cost of the people's sufferings, a political analyst tells Press TV.

"Ultimately, people in the US are turning these international wars of aggression around and they are turning them into a civil war against the one percent that profits it as human suffering goes on," said Caleb Maupin, with the International Action Center from New York, in a Wednesday interview with Press TV.

Maupin pointed to Washington's resolve to continue its military adventurism across the world amid the deepening economic crisis in the country and the aggravating life conditions for the American public.

"Fundamentally, this is because the bankers and the one percent that run this country, the wealthy ruling class, have profits to be made from international aggression and from committing crimes and that is an outrage," he added.

"People are realizing that here in the US and that is why we are seeing all these uprisings; that is why these demonstrations are happening," the analyst pointed out.

Last week, the US Census Bureau's annual report revealed that the poverty rate among American

women and kiddies

reached a 17-year record high in 2010, standing at 14.5 percent.

This is while in the 2012 fiscal year, Washington has allocated USD 531 billion for its base military budget and USD 115 billion for overseas contingency operations.

Meanwhile,


...back at the precinct house, Sergeant Maloney wasn't buying it. It was just too pat. It smelled phony...


the Republicans who control the US House have embarked on cuts to food aid, health care and social services in an attempt to boost Pentagon spending.

The exacerbating economic conditions, corruption, poverty, as well as social and economic inequality in the US have sparked the anti-capitalism Occupy movement in major cities in the US since September 2011.

The protesters use the slogan, "We are the 99 percent" to distinguish themselves from the one percent of Americans who are in possession of the greatest portion of the nation's wealth.


This article starring:
Caleb Maupin
International Action Center
Posted by: Fred || 06/01/2012 00:00 || Comments || Link || E-Mail|| [160 views] Top||
Home Front: Politix
Wisconsin's Incredible Shrinking Public-employee Unions
Public-employee unions in Wisconsin have experienced a dramatic drop in membership -- by more than half for the second-biggest union -- since a law championed by Republican Gov. Scott Walker sharply curtailed their ability to bargain over wages and working conditions.

Wisconsin membership in the American Federation of State, County and Municipal Employees-the state's second-largest public-sector union after the National Education Association, which represents teachers-fell to 28,745 in February from 62,818 in March 2011, according to a person who has viewed AFSCME's figures. A spokesman for AFSCME declined to comment.


See what happens when the employer no longer automatically deducts Union dues from the pay check.
Posted by: GolfBravoUSMC || 06/01/2012 07:45 || Comments || Link || E-Mail|| [168 views] Top||
India-Pakistan
Zardari blames PML-N for Mohajir province conspiracy
[Dawn]
President
Asif Ali President Ten Percent Zardari


... sticky-fingered husband of the late Benazir Bhutto ...


on Thursday said that Pakistain

Moslem

League- Nawaz (PML-N) was behind the conspiracy of Mohajir province, DawnNews reported.

Addressing a meeting of Pakistain People's Party's (PPP) provincial parliamentarians at Bilalwal House for taking them into confidence on a host of national issues in an interactive session that lasted for three hours, Zardari said that people of Sindh cannot be misled by having rallies in the province.

Referring to PML-N's recent campaign in Sindh, the co-chairman of the PPP said that people of the province are sensible enough to know that which political party was actually serving them and which was against their interests.

The president asked the

politician

s to spread the message of reconciliation in every nook and corner of the country for the upcoming elections as envisaged by Benazir Bhutto


... 11th Prime Minister of Pakistain in two non-consecutive terms from 1988 until 1990 and 1993 until 1996. She was the daughter of Zulfikar Ali Bhutto, founder of the Pakistain People's Party, who was murdered at the instigation of General Ayub Khan. She was murdered in her turn by person or persons unknown while campaigning in late 2007. Suspects include, to note just a few, Baitullah Mehsud, General Pervez Musharraf, the ISI, al-Qaeda in Pakistain, and her husband, Asif Ali Zardari, who shows remarkably little curiosity about who done her in...


President Zardari said that the party wanted to "promote love and not hatred."
Posted by: Fred || 06/01/2012 00:00 || Comments || Link || E-Mail|| [186 views] Top||
Eight nomads killed over 'enmity'
[Dawn]
Eight people of a nomad family, including five women and two boys, were

bumped off

and two others sustained injuries when some

gunnies

attacked their huts in Green Town and Shadman Town here on Wednesday in the limits of Millat Town police.

SSP (operations) Saeed Ali Dogar told Dawn the

gunnies

first attacked a hut in Shadman Town where they

bumped off

Arshad of Chak 84-JB. Then they headed towards Green Town where they opened fire on the family of Sharif who were asleep. Resultantly, Sharif's two daughters Ramzana Bibi and Farzana, his wife Sharifan Bibi, Fatima Bibi, Hajiran Bibi and two boys Ali Ahmed and Jameel, aged between seven and 11, were killed.

Ayesha and Shazia were brought to Allied Hospital where their condition was said to be stable.

Dogar said Millat Town police had registered two cases with no arrest.

Speaking about the motive behind the killings, he said a couple of weeks ago one Saboor was killed by Yasir and a few of his accomplices over the drainage of house water that had been flowing to the huts of Saboor's family. "This incident seems to be an outcome of the earlier murder."

A number of relatives of

the dear departed

gathered outside the hospital and protested against the incident. They demanded immediate arrest of the killers and action against the

coppers

who failed to protect the family. Police rushed to the spot and collected evidence.

Talking to Dawn, some of the relatives of

the dear departed

said the assailants were wearing police uniform and assisted by the local police.

However,


Caliphornia hasn't yet slid into the ocean, no matter how hard it's tried...


the SSP (operations) denied the charges and said initially the name of a policeman had been pointed out becauseof some misunderstanding. Later, the situation was cleared and the applicant did not nominate any policeman in the FIRs.

Posted by: Fred || 06/01/2012 00:00 || Comments || Link || E-Mail|| [163 views] Top||


Meet the Mods
In no particular order...


Steve White
Seafarious
Pappy
lotp
Scooter McGruder
john frum
tu3031
badanov
sherry
ryuge
GolfBravoUSMC
Bright Pebbles
trailing wife
Gloria
Fred



Better than the average link...



Rantburg was assembled from recycled algorithms in the United States of America. No trees were destroyed in the production of this weblog. We did hurt some, though. Sorry.
23.22.212.158