-Lurid Crime Tales-
A most unpheasant crime
The thief pulled off his fowl heist before the rooster had a chance to crow.

An Albuquerque man is facing charges after police said he

made off with domesticated red junglefowl

from Montessori school children.

Harvey Aragon Jr. was arrested this week and was found hiding in a downtown Albuquerque apartment closet with smudges of Gallus gallus guano on his jeans, KOB-TV reported. Police also said they found three

specimens of the most populous species of bird in the world today.

in the backseat of his Buick Skylark. Next door was the chicken coop belonging to Escuela Del Sol Montessori School.


His car's Skylark? And stealing a species of pheasant? This what happens when a birder goes bad?



The arrest came after a school caretaker called police about a possible break-in early Thursday morning.

School director Friedge van Gil said the chickens were used to educate students about chicken care.
Aragon was charged with commercial burglary and possession of stolen property over $500.

It was unclear if he had hired an attorney.
Brethren and Sistern! We are gathered here today to mark the passing of Brother Elroy Aragon, Junior. Brother Aragon, Junior's passing came suddenly and it should stand as a warning to us all!

What did he die of, you ask?

Did he die of noo-mony? Nope.

Did he die of tuberculitis? Nope.

Did he had a heart attack? Nope.

He died in the usual way: crossing Farmer Gray's back yard, carrying two chickens and a duck!
Posted by: Korora || 05/30/2012 09:07 || Comments || Link || E-Mail|| [158 views] Top||
Today's Idiot
NIAGARA FALLS-- A man ordered a take-out dinner from a Niagara Falls Boulevard diner early Saturday and tried to pay for it with a bag of marijuana, police said.

The incident occurred shortly after 2a.m. at the Denny's restaurant, police said. The man ordered $9.91 worth of food and offered a cashier $1 and the pot in exchange for the meal.


Must have been stoned out of his gourd himself.


When the cashier

decided that a reservation for the Gray-Bar Hotel was not a suitable exchange for food

, the man tried to sell the pot to other customers in the restaurant, police said, before fleeing into a nearby wooded area when the cashier called police.

An employee at the restaurant recognized the man and gave his name to police, who said that he lives in the area of the restaurant. He was not home when officers arrived later Saturday. An investigation is continuing.
Posted by: Korora || 05/30/2012 08:53 || Comments || Link || E-Mail|| [211 views] Top||
-Short Attention Span Theater-
Pr0n video shot in LA Coliseum
I knew Caliphornia was hard-up for cash, but this is ridiculous.


The Los Angeles Memorial Coliseum field is the place where the USC Trojans play football, two Summer Olympics were staged, John F. Kennedy accepted the Democratic presidential nomination and Pope John Paul II celebrated Mass.

It was also a location for "The Gan9ban9 Girl #32," a hard-c0re pr0nographic movie that featured 40 minutes of group se* on the gridiron turf, The Times has learned.

The filming at the taxpayer-owned stadium was done at night, with the Coliseum's towering lights blazing and its rows of distinctive red and white seats framing many of the scenes. The video also shows the stadium's signature tunnel, which the Trojan team charges through at the start of games, as well as a sliver of the iconic peristyle, the arched entrance to the Coliseum.

"I was just in awe that we were at the Coliseum," said a star of the film, who goes by the name Mr. Marcus. "I've made movies for about 20 years and I've done a lot of things, but that one really stands out.... I mean, who gets to have se* on the Coliseum floor?"


I don't know. What was John Kennedy up to just before the ceremony?
Posted by: gorb || 05/30/2012 14:36 || Comments || Link || E-Mail|| [175 views] Top||
Bangladesh
Jamaat calls hartal in Ctg for today
[Bangla Daily Star] Jamaat-e-Islami
...The Islamic Society, founded in 1941 in Lahore by Maulana Sayyid Abul Ala Maududi, aka The Great Apostosizer. The Jamaat opposed the independence of Bangladesh but has operated an independent branch there since 1975. It maintains close ties with international Mohammedan groups such as the Moslem Brotherhood. the Taliban, and al-Qaeda. The Jamaat's objectives are the establishment of a pure Islamic state, governed by Sharia law. It is distinguished by its xenophobia, and its opposition to Westernization, capitalism, socialism, secularism, and liberalist social mores...
is to enforce a six-hour hartal


... a peculiarly Bangla combination of a general strike and a riot, used by both major political groups in lieu of actual governance ...


in the port city today protesting sending of a party

politician

to jail in an arson case.

A Chittagong court yesterday cancelled bail of Jamaat

politician

ANM Shamsul Islam and sent him to prison in a case filed under the speedy trial act in connection with torching vehicles at Wasa intersection of the port city on May 13.

On Monday, Chittagong Metropolitan Magistrate's Court granted Shamsul Islam bail until yesterday, when the next hearing was also scheduled.

After the court's yesterday's move, the Chittagong unit Jamaat-e-Islami organised sporadic protest processions at different areas of the city in the afternoon. Khairul Bashar, party's assistant secretary general of the city unit, declared the hartal from a short rally in Jamal Khan area.

Contacted, Mahmud Ullah, publication secretary of Chittagong unit Jamaat, confirmed today's hartal from 6:00am to 12:oo midday.

Posted by: Fred || 05/30/2012 00:00 || Comments || Link || E-Mail|| [164 views] Top||
5 robbers killed in mob beating
[Bangla Daily Star] Agitated fishermen beat dead five robbers and critically injured two more in a clash yesterday with a gang setting up hideouts on the remote Bhasan Char (island) for looting their hilsha catch from the sea.

Police placed in durance vile
Please don't kill me!
the injured robbers, recovered some arms and ammunition and seized a trawler left by other members of the gang who fled after a five-hour exchange of fire with the law enforcers.

Two of the dead were identified as Jabbar, 26, and Kabir, 25.

The season for catching hilsha begins now with the expiry of a seven-month ban on jatka (hilsh fry) catching.

The fishermen men while they were preparing their boats and fishing nets for fishing in the sea, a gang of robbers known as Karim bahini was setting up their dens in the mangrove forest at Bhasan Char in the confluence of the Meghna river.

A shepherd saw the robbers unloading arms from their boats yesterday morning. He informed the matter to his employer and others at Dhalchar union. On information from them, police launched a raid around 8:00am.

Chairman of Dhalchar union Abul Kalam Pawari and about 700 fishermen joined the police raid. Policeand the fishermen cordoned off the mangrove forest at Bhasan Char situated between Char Fashion and Monpura islands.



Spider senses tingling at the proximity of

police and fishermen, the robbers opened fire. Police retaliated. After a two-hour exchange of fire, several hundred fishermen carrying sticks attacked the robbers, who then started fleeing. The fishermen caught five robbers and beat them dead. They also injured two other robbers. Police took the two injured in their custody.

Fishermen Jasimuddin who participated in the police raid said, they could not go to the river for ban. They were half fed. He said, now is the time to go fishing in the river. Fishermen have prepared their boats. At this time the robbers have set up dens to loot the fish from fishermen which they catch through hard labour.

Jasim said they participated in the police raid to get rid of the robbers.

Bhola district Superintendent of Police Bashir Ahmed and Char Fashion

cop shoppe

officer-in-charge (OC) Reaz Hossain confirmed the incident.

The SP said police the robbers fired about 50 rounds of bullets, Police fired 12 rounds.

Police recovered three 224 rifles, two shot guns, six guns 18 cartridges and 34 sharp weapons, and seized a trawler.

Posted by: Fred || 05/30/2012 00:00 || Comments || Link || E-Mail|| [162 views] Top||
Caucasus/Russia/Central Asia
Russia rebukes 'undiplomatic' US envoy
Vlad and Dmitri are really sensitive to charges that they act like thugs. Especially since they're thugs...

MOSCOW: Russia sharply criticized the US ambassador for the third time in his five-month tenure after he said that Moscow offered Kyrgyzstan a bribe in a bid to evict US forces from an air base and had sought backroom "quid pro quo" deals on key issues.

The Foreign Ministry expressed "extreme bewilderment" at remarks Michael McFaul made in a university lecture in Friday, which it said went "far beyond the boundaries of diplomatic etiquette and amounted to a deliberate distortion of several aspects of the Russian-American dialogue."

McFaul is the architect of President Barack Obama's "reset," which has improved ties that had become increasingly strained during the administrations of George W. Bush and Vladimir Putin and hit a low with Russia's war against Georgia in 2008.

But the plain-spoken envoy has been clouded by controversy since he arrived in January - shortly after Putin, employing anti-American rhetoric in his successful campaign to return to the presidency, accused the United States of stirring up protests against his rule.

The ministry took issue with McFaul's statement that Russia had "put a big bribe on the table" to get Kyrgyzstan to order the United States out of a transit facility it uses to support operations in Afghanistan - a reference to a $2 billion loan widely perceived that way by analysts at the time, in 2009.

McFaul prefaced the remark by saying he would not be speaking very diplomatically, and added half-jokingly that the United States had offered its own bribe but that it was "about 10 times smaller."

In a statement issued late on Monday, the Foreign Ministry said McFaul "knows better (than Russia) what bribes Washington gave to whom."

It dismissed as "unprofessional" McFaul's statement that Russia had at times proposed deals in which the United States would make concessions on one issue in exchange for Russian support on another unrelated issue, a practice he said President Barack Obama has rejected. The ministry stopped short of saying the remarks could damage relations but said it was "not the first time statements and actions of Mr. McFaul ... have caused shock."
Posted by: Steve White || 05/30/2012 00:00 || Comments || Link || E-Mail|| [173 views] Top||
Economy
Prime Age Workers Employment Rate Lowest in 23 Years
It's nice when the WaPo writes an independent article.


The proportion of Americans in their prime working years who have jobs is smaller than it has been at any time in the 23 years before the recession, according to federal statistics, reflecting the profound and lasting effects that the downturn has had on the nation's economic prospects.

By this measure, the jobs situation has improved little in recent years. The percentage of workers between the ages of 25 and 54 who have jobs now stands at 75.7 percent, just a percentage point over what it was at the downturn's worst, according to federal statistics.

The percentage of prime-age men who are working is smaller now than it has been in any time before the recession, going all the way back to 1948, according to federal statistics. The proportion of prime-age women is at a low not seen since 1988.


Then there's this shocker:


The nation's unemployment rate has shown signs of improvement, ticking down from 10 percent to 8.1 percent. But if it tallied people who have given up looking for jobs, it would certainly be higher.


Heavens to Betsy! I certainly hope those Tea Partiers can't read!


"I'm actually considering a position in retail," said a 53-year-old Northern Virginia woman who had held a senior position in international sales and recently earned a master's degree in management. She has been looking for a job for three years. "I can't tell you how many women I know, one of whom was a bank vice president, who have already taken these kinds of jobs -- they're working at Joann's Fabrics, Sur la Table and Crate & Barrel."
Posted by: Bobby || 05/30/2012 19:43 || Comments || Link || E-Mail|| [159 views] Top||
Greek Euro Exit Would Mean 55% Income Drop, National Bank Says
[Business Week]
Greece's exit from the euro currency would lead to an immediate and significant drop in living standards for Greeks, National Bank of Greece SA, the country's biggest bank, said in a report published today. Per-capita income would drop by at least 55 percent in euro terms as a new currency would depreciate by about 65 percent, according to the report, emailed from the bank today. The recession would deepen by about 22 percent at stable prices, adding to the 14 percent recorded in the 2009 to 2011 period, National said, while unemployment would jump to 34 percent and inflation rise to above 30 percent, pushed up by the higher cost of imported goods.
Posted by: Fred || 05/30/2012 00:00 || Comments || Link || E-Mail|| [192 views] Top||
Home Front: Culture Wars
High-Taxing Empire State Loses 3.4 Million Residents in 10 Years
(CNSNews.com) -- New York State accounted for the biggest migration exodus of any state in the nation between 2000 and 2010, with 3.4 million residents leaving over that period, according to the Tax Foundation.

Over that decade the state gained 2.1 million, so net migration amounted to 1.3 million, representing a loss of $45.6 billion in income.

Where are they escaping to? The Tax Foundation found that more than 600,000 New York residents moved to Florida over the decade -- opting perhaps for the Sunshine State's more lenient tax system -- taking nearly $20 billion in adjusted growth income with them.

Over that same time period, 208,794 Pennsylvanians moved to Florida, taking $8 billion in income.

"Many of these New York and Pennsylvania residents no doubt moved to Florida for the warm weather," says the foundation, a nonpartisan research group. "[B]ut many more may have moved there because the state does not have an individual income tax, an estate tax, nor an inheritance tax."


I continue to find it stunning that those remaining in Noo Yawk and Pencilneckvania continue voting for Dem governors and sending Dem senators and congressmen to Washington. On the other hand, I should be able to understand, even though I don't. I live in Merlin, where Baltimore, Prince Georges, and Montgomery counties keep electing dynasts, party hacks, and crooks, dragging the more conservative rest of the state with them into the blue column.
Posted by: Fred || 05/30/2012 00:00 || Comments || Link || E-Mail|| [171 views] Top||
Home Front: Politix
Alabama Congressman Art Davis becomes Republican
Artur Davis was first elected to Congress from Alabama in 2002. The Harvard Law School grad was quickly tapped as a rising star among Democrats. He became a Senior Whip for the caucus, co-chair the New Democrat Coalition and even headed up the Southern region for the Democrat Congressional Campaign Committee. His eight years in Congress showed him to be a thoughtful, independent and energetic member. Yesterday, he announced he is now a Republican.
Posted by: Besoeker || 05/30/2012 18:48 || Comments || Link || E-Mail|| [169 views] Top||
Checking to make sure candidates are "natural born citizens" is patriotic now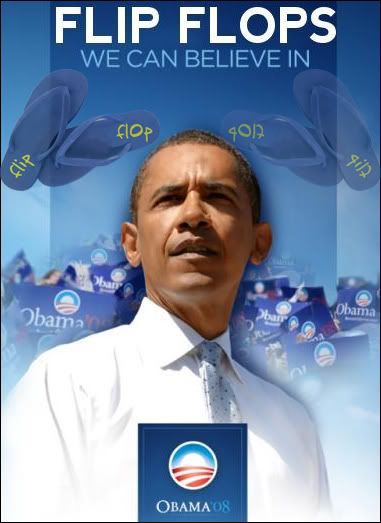 Finally, there is definitive proof: The presidential candidate was born in the United States, and his father was not.

Yes, Republican Mitt Romney appears eligible to be president, according to a copy of Romney's birth certificate released to Reuters by his campaign. Willard Mitt Romney, the certificate says, was born in Detroit on March 12, 1947.

His mother, Lenore, was born in Utah and his father, former Michigan governor and one-time Republican presidential candidate George Romney, was born in Mexico.

So on a day when real estate and media mogul Donald Trump was trying to help Mitt Romney by stirring up a new round of questions about whether Democratic President Barack Obama was born in the United States, Romney's own birth record became a reminder that in the 1968 presidential campaign, his father had faced his own "birther" controversy.

Back then, George Romney - who died in 1995 - was a moderate who was challenging eventual President Richard Nixon in the Republican primaries.

Records in a George Romney archive at the University of Michigan describe how questions about his eligibility to be president surfaced almost as soon as he began his short-lived campaign.

In many ways, they appear to echo today's complaints that Trump and some other conservative "birthers" have made about Obama while questioning whether Obama - whose father was from Kenya and mother was from Kansas - was born in Hawaii.

In George Romney's case, most of the questions were raised initially by Democrats who cited the Constitution's requirement that only a "natural born citizen" can be president.

As early as February 1967 - a year before the first 1968 presidential primary - some newspapers were raising questions as to whether George Romney's place of birth disqualified him from the presidency.

By May 1967, U.S. congressman Emmanuel Celler, a Democrat who chaired the House of Representatives Judiciary Committee, was expressing "serious doubts" about George Romney's eligibility.


Well, Dems then were more like today's Trunks than whatever the Democratic party has devolved into today.


The next month, another Democratic congressman inserted a lengthy treatise into the Congressional Record in which a government lawyer - writing in a "personal capacity" - argued that George Romney was ineligible for the White House because he was born outside U.S. territory.

DEJA VU

In what today might seem like deja vu, eminent legal authorities soon were queuing up to argue in favor of George Romney's eligibility.

The New York Law Journal published a lengthy argument by a senior partner from Sullivan & Cromwell, one of Manhattan's elite law firms, arguing that the fact that both of George Romney's parents were U.S. citizens clearly established him as a "natural born citizen" who was eligible to be president.

George Romney himself was unequivocal.

"I am a natural born citizen. My parents were American citizens. I was a citizen at birth," he said, according to a typewritten statement found in his archives.

At one point, the Congressional Research Service - an arm of the Library of Congress that is supposed to provide authoritative but impartial research for elected members - advised that its analysts agreed with George Romney, according to a congressional source.

In a paper in November aimed at clarifying presidential eligibility, the Congressional Research Service declared that the practical, legal meaning of "natural born citizen" would "most likely include" not only anyone born on U.S. soil but anyone born overseas of at least one parent who was a U.S. citizen.

ROMNEY'S DANCE WITH TRUMP

Mitt Romney has tried to avoid getting caught up in Trump's focus on Obama's birthplace.

"Governor Romney has said repeatedly that he believes President Obama was born in the United States," said Eric Fehrnstrom, a senior adviser to Romney.

However, the presumed Republican nominee has not distanced himself from Trump, creating what some analysts said seems to be a quiet endorsement of Trump's efforts to raise questions about Obama among voters.

Michael Cohen, special counsel to Trump, said that Trump and Romney never talk about issues Trump has raised elsewhere regarding Obama's birth certificate. Instead they talk about jobs, the economy and other matters of public policy.

Asked whether Trump sees any double standard in going after Obama when Romney's father faced similar questions about his presidential eligibility, Cohen told Reuters: "I don't think (Trump) has ever thought about Mitt Romney's father's birth certificate."

Cohen said Trump recently revived the issue of Obama's birthplace because journalists asked him about the issue after a right-wing website published an old blurb for an Obama book that suggested that Obama was born in Kenya. The literary agent who wrote the blurb subsequently said it was written in error.

Cohen said Trump believes "the president of the United States should be the single most transparent human being on this planet. This president lacks that transparency."


Amen. Even if it to prove what he claims, he needs to be transparent about it. This is the leader of the (still) free world we're talking about here. What's so fuc&ing hard?
Posted by: gorb || 05/30/2012 14:13 || Comments || Link || E-Mail|| [174 views] Top||
India-Pakistan
Kohistan cleric arrested over dancing death decree
[Dawn] Police on Tuesday placed in durance vile
Yez got nuttin' on me, coppers! Nuttin'!
the

holy man

accused of sentencing six people to death for singing and dancing at a wedding in the north of the country.


Even in the current madness of Pakistan there are things beyond the pale.

Police have jugged
Drop the rosco and step away witcher hands up!
a

holy man

and his lover companion for issuing the death decree, but they totally denied it," local administration official Aqal Badshah Khattak told AFP.

Police said Monday that

holy man

s sentenced four women and two men to death after mobile phone footage emerged of them enjoying themselves at a village wedding in the mountains of Kohistan


...a backwoods district of Khyber Pakhtunkhwa distinguished by being even more rustic than is the norm among the local Pashtuns....


, 175 kilometres north of the capital Islamabad.

The men and women had allegedly danced and sung together in Gada village, in defiance of strict tribal customs that separate men and women at weddings.

But the

holy man

on Tuesday submitted an affidavit in court taking responsibility should any harm fall to the women and to ensure their safety, police said.

"If the girls were killed it would be un-Islamic and un-lawful," district police chief Abdul Majeed Afridi quoted the

holy man

as saying in the affidavit.

Police said it appeared to have been a case of tribal rivalry and an attempt to defame a family, saying that the video was recorded three years ago and then edited in an attempt to implicate the party goers.

"I am satisfied that there is no danger to the life of the girls," he said.

According to the Human Rights Commission of Pakistain, at least 943 women and girls were murdered last year after being accused of defaming their family's honour.

The statistics highlight the scale of violence suffered by many women in Pakistain, where they are frequently treated as second-class citizens.

Posted by: Fred || 05/30/2012 00:00 || Comments || Link || E-Mail|| [171 views] Top||
Bailiff rescues four chained boys
[Dawn]
A court bailiff on Monday recovered four boys brutally tortured and illegally incarcerated
Book 'im, Mahmoud!
at a private torture cell of the Samanabad police.

Yaqoob of Chak Jhalandar filed a writ petition with Additional District and Sessions Judge Qaiser Nazir Butt submitting that police had set to sit in solemn silence in a dull, dark dock, in a pestilential prison with a life-long lock
I ain't sayin' nuttin' widdout me mout'piece!
his son Ali Raza and his nephew at a private torture cell without any case. He said the police had taken them into custody when they were at a public park in Samanabad.

The judge deputed bailiff Najam who raided the outhouse pointed out by Yaqoob in Gulshan Colony, Samanabad, and rescued Ali, Shahid, Waseem and Shakil. The boys were placed in durance vile
Drop the rosco and step away witcher hands up!
in a room with iron chains on their legs.

A constable, Adil, and a Razaakar, Shafaqa, were deployed to keep an eye on the boys.


The Urdu word razaakar literally means volunteer. According to Wikipedia, it has an additional layer of meaning in Bangladesh.

The bailiff quizzed the constable about the illegal detention; however, he could not satisfy him.

The boys were produced before the court in chains. The judge did not allow unchaining the boys till the arrival of Iqbal Town SP Shakirullah Dawar. The judge released the boys and ordered their medical examination as they showed torture marks to the court.

The court also ordered registration of a case against Samanabad police SHO Sub-inspector Maghfoor Ahmed.

Talking to

news hound

s outside the court, the boys said

coppers

had been subjecting them to severe torture tagging them as
robbers. They said some private people used to torture them at the outhouse. They showed torture marks to the media too, and said police forced them to confess snatching of

cycle of violence

s.

Police said the boys were robbers and they had confessed to snatching of two

cycle of violence

s during investigation.

The Iqbal Town SP told the media that an inquiry into the issue had been initiated.

The

coppers

were furious and tried to hide torture from the media.

When the boys were being brought outside the court, some of the constables thrashed Farhanullah, cameraman of a private TV channel, as he tried to film the private people who had allegedly been torturing the youngsters.


Because no encounter with the legal system of Pakistan would be complete until there had been a thrashing.
Posted by: Fred || 05/30/2012 00:00 || Comments || Link || E-Mail|| [158 views] Top||
Rupee drops to record low against dollar
[Dawn]
The Pakistani rupee on Tuesday closed at a record low of 92.90/95, with sustained pressure on the currency because of increased import payments, especially for oil. The rupee had closed at 92.14/19 on Monday, a record low at the time. Overnight rates in the interbank market rose to 11.50 per cent, from 10.75 per cent on Monday, because of decreased liquidity.
Posted by: Fred || 05/30/2012 00:00 || Comments || Link || E-Mail|| [163 views] Top||
Southeast Asia
Lady Gaga cancels Jakarta show after threats
Lady Gaga canceled her sold-out show in Indonesia after Islamists threatened violence, claiming her sexy outfits and provocative dance moves would corrupt the youth. The controversy was a blow to the country's claim of combining free speech and democracy with a mostly moderate brand of the faith. Some fans accused police, who refused to issue a permit over concerns about security, of buckling to the will of a small band of thugs.

Minola Sebayang, a lawyer for Big Daddy, the promoter of the June 3 show, said, "It's unfortunate, but with threats if the concert goes ahead, Lady Gaga's side is calling it off. This is not only about Lady Gaga's security, but extends to those who will be watching her."

In recent years extremists have become more vocal and violent in Indonesia, attacking Christians and members of other religious minorities, transvestites, atheists and anyone else deemed "immoral." The most notorious group, Islamic Defenders Front, called Lady Gaga a "messenger of the devil" and vowed to show up at the airport by the thousands if she tried to step off the plane. Others said they bought tickets in order to wreak havoc from inside the stadium in Jakarta.

Officials responded by denying the necessary permits. After a public outcry, they said they'd reconsider if Lady Gaga agreed to tone down her performance. Instead, she canceled what was supposed to be the biggest stop on her Asian tour.

Fans were offered full refunds but that provided little consolation to people like 25-year-old Johnny Purba. He said, "This only shows to the world how weak security forces are in this country, how police are afraid of a bunch of hard-liners. Gaga's two-hour show will not hurt Indonesian Muslims. For God's sake, she is not a terrorist!"

On the other hand, Islamic hard-liners were ecstatic. Salim Alatas, one of the leaders of the Islamic Defenders Front (IDF), said, "This is a victory for Indonesian Muslims. Thanks to God for protecting us from a kind of devil."

Earlier, Murhali Barda, a spokesman for the IDF, said supporters had purchased more than 150 tickets to the concert. He had posted a picture on his Facebook page of a man wearing a turban and sunglasses and holding a $50 ticket to the concert. The caption read, "We have gotten Lady Gaga tickets. Not to watch but for us to enter." "Our target is to stop the concert. We would force them off the stage but not harm the audience."
Posted by: ryuge || 05/30/2012 23:45 || Comments || Link || E-Mail|| [188 views] Top||


Meet the Mods
In no particular order...


Steve White
Seafarious
Pappy
lotp
Scooter McGruder
john frum
tu3031
badanov
sherry
ryuge
GolfBravoUSMC
Bright Pebbles
trailing wife
Gloria
Fred



Better than the average link...



Rantburg was assembled from recycled algorithms in the United States of America. No trees were destroyed in the production of this weblog. We did hurt some, though. Sorry.
54.234.231.49