-Lurid Crime Tales-
Alleged Somali gang members facing trial in sex trafficking case
[Shabelle] A federal trial involving more than a dozen defendants accused in a sex trafficking ring run by Somali gangs is being complicated by cultural issues within the Somali refugee communities in Tennessee and Minnesota.

U.S. District Judge William J. Haynes again this week ordered jurors to return on Monday as defense attorneys argued that the defendants, many of whom are refugees fromSomalia, were juveniles at the time the alleged crimes occurred.

The indictment said three gangs called the Somali Outlaws, the Somali Mafia and the Lady Outlaws were forcing teenage girls into prostitution and operated inSt. Paul,Minn.;Minneapolis;Columbus,Ohio; andNashville.

After selecting a jury last month, the trial was delayed last week when prosecutors turned over thousands of documents and audio recordings from the investigation to defense attorneys on the eve of trial. Both defense attorneys and federal prosecutors have repeatedly declined to comment about the case.

"It can be frustrating to have delays, but it is understandable because the case is so complex," said Derri Smith, executive director of End Slavery Tennessee, who will be an expert witness in the case. "I have the utmost confidence that the judge and jury will bring justice about in the case, but it's challenging for all of them."

The indictment, which was originally unsealed in 2010 and amended by a superseding indictment in 2011, says the defendants, many of them from the Somali immigrant communities in Minneapolis and Nashville, were members or associates of the three gangs. Four unidentified victims, some of who were under age 14, are listed in the indictment.
Posted by: Fred || 04/09/2012 00:00 || Comments || Link || E-Mail|| [283 views] Top|| File under:
Caribbean-Latin America
Mexican Political Notebook: April 9th

For a map click here

By Chris Covert
Rantburg.com

Last week Partido Accion Nacional (PAN) candidate Josefina Vazquez Mota fainted in Baja California state, raising questions both about her health and about her campaign strategy.

Part of the problem for Vazquez Mota has been low turnout of supporters at campaign rallies. Most notable was just before her campaign began at a stadium in central Mexico which had only partially been filled. Her campaign manager, Roberto Gil took the blame for the low turnout. The second was a little more problematic being in Sonora state, a state held by a PAN governor.


Josefina Vazquez Mota

Vazquez Mota's fainting spell also took place in Baja California, due to low blood pressure. But in a rapid response her campaign released photos of her exercising at a hotel equipment, and showing a dynamic, and more importantly, healthier face.

At the time talk was of adjusting her campaign strategy to include forcing Gil out, but after the Easter break, Vazquez Mota has, at least for the moment, dismissed all such ideas..

As with the other candidate, Vazquez Mota took off Thursday thru Saturday for Easter, emerging Sunday to talk about universal health coverage in Mexico.

Gabriel Quadti de las Torres, in an effort to get any kind of bounce in the polls for his moribund campaign told the press earlier in the week he supported PAN president Felipe Calderon Hinojosa's strategy of using Mexico's popular military to stop drug trafficking, adding he would increase the number of Policia Federal operatives to about 10 times the total now deployed.


Gabriel Quatri de la Torres

Quadti de las Torres entered the campaign late as Partido Nuevo Alianza's (PANAL) standard bearer, and has yet to receive more than one percent of the total polled. His proposal to increase the number of Policia Federal agents in the streets is an obvious attempt to wedge an issue Partido Revolucinario Institucional (PRI) leaders have hammered against PAN since PAN's disasterous showing in the statehouses in 2010. His proposal is risky in that he could permanently turn off a large number of his potential supporters.

Leftist candidate Andres Manuel Lopez Obrador began his campaign by promising to reconcile with Zapatista supporters at a campaign rally in Chiapas. About 15,000 suporters were present last week when he spoke of his campaign theme, at least in regard to the Mexican political and independent left, as Reconciliation, Justice and Progress.


Andres Manuel Lopez Obrador

Zapatistas are supporters of the violent Marxist Ejercito Zapatista Liberacion Nacional (EZLN) which attempted to take over Chiapas state 18 years ago last January, in 1994, by waging a war against the Mexican government and supporters. The hot portion of the war ended less than two weeks after it began with a ceasefire negotiated with the help of the Mexican Catholic church and a team including peace activist and poet Javier Sicilia.

Sicilia has protested his nascent non-partisan group the Movement for Peace, Justice and Dignity, even as several high profile members have been included in at large slates for the national Chamber of Deputies.

The Partido Revolucion Democratica(PRD) has included those peace movement leaders as part of their offering for the elections, and Sicilia has responded by suggesting his supporters go to the polls and turn in blank ballots.

PRI candidate Enrique Pena Nieto attended rallies in Veracruz before suspending his campaign for Easter.
Enrique Pena Nieto



Meanwhile, two top PRI leaders have been selected to coordinate the campaigns for Chamber of Deputies and senate seats. Senator Manilo Fabio Beltrones will coordinate Chamber of Deputies candidates, while current party secretary, Cristina Diaz will coordinate senatorial candidates.

Lastly, PAN president Gustavo Madero lamented the "dirty war", as he called it, being conducted in the political season as a Proceso news weekly article was published which showed PAN candidate Miranda Wallace for president or Distrito Federal in a police mugshot taken in 1998. Wallace was arrested by Mexico City police on a charge of resistance of particular and attempted murder. She was subsequently cleared of both charges. According to reports, she had been detained in a women's prison in Mexico City in March, 1998.


Gustavo Madero Munoz

The Dirty War reference by Madero appears to be a warning by Madero to PRI of just how vulnerable they are to vote poaching because of the Dirty War by a series of PRI presidents from 1968 to 1982. Pena Nieto's currently comfortable lead conceivably could evaporate overnight under the right circumstances if enough supporters turn to the other three candidates.

Chris Covert writes Mexican Drug War and national politcal news for Rantburg.com
Posted by: badanov || 04/09/2012 00:00 || Comments || Link || E-Mail|| [280 views] Top|| File under:
Economy
Jobs Report - Bump or Slump?
The March setback in hiring will prove temporary as the U.S. economy, in its third year of expansion, now is better equipped to overcome a slowdown in Europe and rising fuel costs, economists said. They say the data don't signal a repeat of 2010 and 2011 - when hiring was derailed after promising starts by concern about government debt, energy costs and natural disasters.


SO the natural disasters have tapered off, for the moment. On the other hand...


Economists at Bank of America are among those concerned that government-mandated spending cuts and tax increases will cause the economy to slump later this year. Ethan Harris, co-head of global economic research for the bank estimates the U.S. faces a "Greek-sized" fiscal tightening in December amounting to about $580 billion, or 3.9 percent of gross domestic product, he wrote in a Jan. 26 note.


Why did this Greek Tragedy report remain hidden for ten weeks?


In 2010, the emergence of sovereign-debt concerns in Europe weighed on the U.S. economic outlook. Those same fears resurfaced in 2011, in addition to rising gasoline prices, an earthquake and tsunami in Japan and a budget impasse in Washington. All contributed to a slowdown in hiring in mid-year as employers were reluctant to bring on new workers.


Pretty much nothing has changed since 2010. So with another disaster, the economy will slump, just like 2010? As for disasters - how about riots in Egypt, civil war in Libya, Syrian meltdown, or bombs falling on Persian nuclear sites?


Businesses and households will grow increasingly uncertain about the outlook, pondering questions like how long it will take for a lame-duck session of Congress to act, he said.


So a stalemate drags down the economy, which is bad for the sitting Prez?
Posted by: Bobby || 04/09/2012 13:27 || Comments || Link || E-Mail|| [421 views] Top|| File under:
GOP lawmaker calls for change to how government measures unemployment
Let's see if it makes it past Spoiled Prince Harry.


Rep. Duncan D. Hunter (R-Calif.) intends to press GOP leaders to move his bill to include the number of individuals who gave up looking for work in the percentage of jobless claims.

Should the government measure unemployment with Hunter's figure, the unemployment rate would be higher than the current rate of approximately 8 percent-- a potentially devastating assessment for the White House, especially in an election year.

The San Diego-based lawmaker contends that he did not introduce his bill to make the president look bad, since the number would reflect poorly on all individuals in charge of government.

On a recent interview with Fox News Channel's Martha MacCallum, Hunter said, "it makes me look bad too when unemployment is sliding ... it makes the Republican Congress, the president and the Democratic Senate - anybody who is an elected representative and in charge look bad. I don't think it goes one way."

His one-page legislation, the "REAL Unemployment Calculation Act" would require "the federal government [to] cite, as its official unemployment calculation, the figure that takes into account those who are no longer looking for work," not only those individuals actively seeking jobs.

Posted by: gorb || 04/09/2012 00:16 || Comments || Link || E-Mail|| [524 views] Top|| File under:
Syria-Lebanon-Iran
When suicide is the only escape: domestic slavery in Lebanon
More at the link. The reporter is much exercised by what he discovered.

Washington, DC - For Alem Dechesa, death was the only way out. For thousands of voiceless Ethiopian domestic workers working in

Leb

, suicide is the only avenue for escaping a nihilistic existence. 

I witnessed the range of human rights


...which are usually open to widely divergent definitions...


abuses endured by Ethiopian maids - from both the perspective of a Lebanese insider and a human rights attorney - and found that Dechesa's death was anything but a horrific aberration, but a common consequence of the modern-day slavery industry in

Leb

.  



I challenged family and friends, who employed undocumented maids, many of whom were working or middle class, only to hear unapologetic echoes including, "Everybody here has a maid, no matter your economic class", or "They have no opportunities in Ethiopia, and they are grateful for the work".

  Dechesa took her life on March 14, after experiencing severe beatings, mental abuse and potentially more, from her employer. A video, showing Ali Mahfouz brutally beating Dechesa in front of the Ethiopian Consulate in Beirut, went viral after she took her life.  The video, viewed by millions around the world and propelling the story into the global news spotlight, uncovered the dehumanisation and brutality endured by Ethiopian domestic workers in

Leb

.

Poverty, lack of viable employment alternatives and desperation, give fertile ground for traffickers to exploit despondent Ethiopian women. Once the birthplace of mankind, Ethiopia today serves as a cradle for traffickers pursuing profit and Lebanese nationals, seeking cheap labour - a virtual one-stop shop for inexpensive and convenient servitude.   

Recipe for enslavement

An unsavoury blend of Lebanese ethnocentrism, racial animus toward Africans, human trafficking and the debt bondage of maids upon arrival from Ethiopia, make up a recipe for contemporary enslavement. While the images of silent and submissive African maids trapped inside cosmopolitan Beirut apartments, condos and villas seemed juxtaposed at first, the modern portrait of Middle Eastern slavery - I gradually discovered through on-the-ground research, interviewing nearly 50 maids, and an examination of Lebanese labour laws and observance of human rights - was a common picture and practice.     

Witnessing the living conditions of these maids - from being made to sleep on kitchen or bathroom floors in small, congested apartments, to being denied the opportunity to travel home for vacation - I was prompted to search for more. I challenged family and friends, who employed undocumented maids, many of whom were working or middle class, only to hear unapologetic echoes including, "Everybody here has a maid, no matter your economic class", or "They have no opportunities in Ethiopia, and they are grateful for the work". 

However,


a woman is only as old as she admits...


the more maids I spoke to - oftentimes surreptitiously - the more I heard pleas for help and a desire to return home. The deeper I dug, the more akin to chattel or classical slavery the maid industry in

Leb

resembled. 

What I found was an ugly underbelly of rape, subjugation, violence and comprehensive dehumanisation - underlined by a pervasive and entrenched racism toward brown and black people - which looked, smelled and felt like slavery.

Many of these women wanted to return to their lives in Ethiopia, but denied that wish due to tallied debts, confiscation of their passports and travel documents and lack of funds. As evident in the video, Dechesa was desperately fighting to flee from Mahfouz's bondage, in front of the Ethiopian Consulate in Beirut - an attempt many Ethiopians have pursued, contemplated or fell short of undertaking.    
Posted by: trailing wife || 04/09/2012 00:00 || Comments || Link || E-Mail|| [399 views] Top|| File under:
Iran's official inflation climbs to 21.5 pct
Iran's official inflation rate has almost doubled over the past year as prices are driven up by budget reforms, a weak currency and international sanctions, according to new data which could add to criticism of President Mahmoud Ahmadinejad.
 
Inflation in urban areas was 21.5 percent for the last Iranian year which ended on March 19, the central bank said in a statement on Sunday. Prices of goods and services rose 12.4 percent during the preceding year, according to figures previously released by the bank.
Posted by: trailing wife || 04/09/2012 00:00 || Comments || Link || E-Mail|| [388 views] Top|| File under:
-Election 2012
ROK Parties in Dead Heat 2 Days from Election
The general election is just two days away, but neither pundits nor polling agencies have any idea which party will emerge as the victor. The projections differ wildly, with the number of National Assembly seats seen going to each party varying anywhere from 10 to 20.

Political strategists in both the ruling and opposition parties said Sunday there are so many constituencies that are too close to call that 20 to 30 seats could easily be won or lost depending which way voters swing on the day.

As a result, the leaders of the ruling and opposition camps believe everything depends on the last two days of campaigning and are launching a full-court press in the Seoul metropolitan area, which has a much higher proportion of floating voters than other regions. A 48-hour battle has begun in the capital over control of the National Assembly.

The ruling Saenuri Party's election committee chairwoman Park Geun-hye plans to stay in the capital during the period and make the last pitch in Seoul, Gyeonggi Province and Incheon. The main opposition Democratic United Party's leadership have decided to hold a 48-hour campaign on social networks like Twitter to encourage voting. DUP leader Han Myeong-sook campaigned in 19 constituencies in Seoul on Sunday and plans more rallies all over the capital and surrounding Gyeonggi Province on Monday and Tuesday.
Posted by: Steve White || 04/09/2012 00:00 || Comments || Link || E-Mail|| [277 views] Top|| File under:
Who's in the News
44
[untagged]
7
Govt of Syria
3
al-Shabaab
3
Arab Spring
3
al-Qaeda in Arabia
2
TTP
1
al-Qaeda in Europe
1
Sipah-e-Sahaba Pakistan
1
Govt of Iran
1
Govt of Pakistan
1
Hezbollah
Bookmark
E-Mail Me
The Classics
The O Club
Rantburg Store
Comments Spam
The Bloids
The Never-ending Story
Thugburg
RSS Links
Gulf War I
The Way We Were
Bio
Merry-Go-Blog
Hair Through the Ages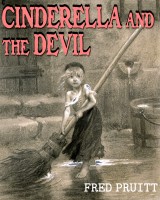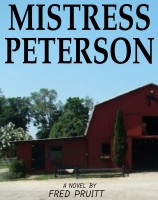 On Sale now!


A multi-volume chronology and reference guide set detailing three years of the Mexican Drug War between 2010 and 2012.

Rantburg.com and borderlandbeat.com correspondent and author Chris Covert presents his first non-fiction work detailing the drug and gang related violence in Mexico.

Chris gives us Mexican press dispatches of drug and gang war violence over three years, presented in a multi volume set intended to chronicle the death, violence and mayhem which has dominated Mexico for six years.
Click here for more information


Meet the Mods
In no particular order...


Steve White
Seafarious
Pappy
lotp
Scooter McGruder
john frum
tu3031
badanov
sherry
ryuge
GolfBravoUSMC
Bright Pebbles
trailing wife
Gloria
Fred
Besoeker
Glenmore
Frank G
3dc
Skidmark
Alaska Paul



Better than the average link...



Rantburg was assembled from recycled algorithms in the United States of America. No trees were destroyed in the production of this weblog. We did hurt some, though. Sorry.
54.198.119.26