Africa North
FJP says parliamentary elections law cannot be appealed
[Egypt Independent] The parliamentary elections law that the Shura Council passed last week cannot be appealed, the Freedom and Justice Party said, because its procedures are legal and conform to the Constitution.

The FJP said that an opposition boycott of the elections would not affect their legitimacy.

The president's office set 22 April as the date for the House of Representatives elections to start, amid criticism and opposition group's calls to boycott them, claiming the law on seat distribution was unfair and does not guarantee election integrity.

Saad Emara, member of the party's supreme body and the Shura Council -- the upper house of Parliament -- said the new law cannot be appealed, adding that council members considered all the notes compiled by the Supreme Constitutional Court, which reviewed the law's constitutionality and adopted the court's suggestions before passing the law.

Emara told Al-Masry Al-Youm that the new House of Representatives would amend the list-based and single-winner systems, and cancel the 50 percent quota allocated for workers and farmers.

The decision to hold elections in four phases is to guarantee judicial supervision, Emara said.

Judicial supervision will not be canceled, he said, denying reports of plans to exclude judges from supervision over elections.

Emara also said an opposition boycott would not make the elections lose their legitimacy. He said boycotting is a right and a political stance for any party, expecting parties that have called for a boycott to step back from their decisions.

"A majority of these parties will step back from their stance and take part in the elections," he added.

Posted by: Fred || 02/25/2013 00:00 || Comments || Link || E-Mail|| [527 views] Top|| File under: Arab Spring
Colonel Says Mali Islamists Have 'Destructive Power' of Army
[An Nahar] Islamists in northern Mali have the "destructive power" of an army, a top Malian colonel said Sunday, while showcasing weapons seized in Gao since French-led forces retook the city last month.

"What we have here, it's indicative of an army, or groups that have the capacity of an army," said Gao commander Laurent Mariko, showing the stockpile of weapons to

news hound

s.

Al-Qaeda-linked armed Islamists had occupied Gao, the north's largest city, for nine months before the French and Malian forces retook it on January 26 in a lightning offensive that drove radical fighters from major cities.

But since fleeing Gao under the French-led advance,

faceless myrmidons

regrouped on its outskirts and infiltrated the city a few days ago to attack the Malian forces newly in control.

The stockpile on display Sunday included U.S.-made M-16 assault rifles, Czech-made sniper rifles, Russian-made rockets and Malian army uniforms.

Mariko said the weapons -- which were seized by the Malian special forces, the French army or groups of "young patriots" -- had belonged to the Malian army, as well as the Senegal


... a nation of about 14 million on the west coast of Africa bordering Mauretania to the north, Mali to the east, and a pair of Guineas to the south, one of them Bissau. It is 90 percent Mohammedan and has more than 80 political parties. Its primary purpose seems to be absorbing refugees...


ese gendarmerie or other neighboring countries.

"The impression we have is that they and we (the Mali army) have pretty much the same weapons, except for the third dimension, aviation, which they don't have," said Colonel-Major Didier Dacko.

"They also have armored vehicles, but we realized that they don't know how to use or repair them," he added.

The under-equipped Mali army was put to the test last year by

gang

s, mainly Islamists, who according to several sources procured heavy weaponry in Libya.

Thanks to the fall of long-time Libyan strongman Muammar Qadaffy


...Custodian of Wheelus AFB for 42 long years until he was ejected from the gene pool by his indignant citizens...


, who died in 2011, the

gang

s were able to get hold of arms from his considerable arsenal, the sources said.

In April of last year, the Dakar-based human rights
...which often include carefully measured allowances of freedom at the convenience of the state...
group RADDHO said that "thousands of rebels" left Libya "with 35,000 tonnes of weapons" and could have entered Mali.

The al-Qaeda-linked Movement for Oneness and Jihad in West Africa (MUJAO), which ruled Gao before the French-led offensive, has since unleashed Mali's first

suicide kaboom

.

It claimed a car

kaboom

on Thursday near a camp occupied by French and Chadian troops in the northern city of Kidal in which at least two civilians were reported

maimed

.

The French-led forces are increasingly facing guerrilla-style tactics after initially meeting little resistance in their drive to oust Islamists from the main northern centers of Gao, Kidal and Timbuktu.

On Friday, fresh fighting erupted in the mountainous Ifoghas region. The Chadian army said that 23 of its troops and 93 Islamists died in the

festivities

.

Tuareg militias battled Arab rebels in northern Mali Saturday, while French jets, U.S. drones and Chad's elite desert forces were also in action in a major push to stamp out resistance from pockets of Islamist fighters.

A travel advisory posted on the French foreign ministry's website said Saturday that

La Belle France

's intervention in Mali "may have repercussions on the security of French residents or tourists" in Benin and other nations in the 15-member ECOWAS bloc of west African states.

Conflict-torn Mali will be on the agenda at the 22nd session of the U.N. Human Rights Council, which kicks off Monday.

There have been reports of widespread human rights abuses, including by Malian troops which with

La Belle France

's help have been struggling to expel Islamists from the vast northern territory the

Orcs and similar vermin

seized last April.



La Belle France

has asked the U.N. Security Council to quickly deploy observers to oversee the human rights situation in the country, and NGOs in Geneva expect the rights council to adopt a resolution on this issue.

Posted by: Fred || 02/25/2013 00:00 || Comments || Link || E-Mail|| [541 views] Top|| File under: al-Qaeda in North Africa
Egypt Opposition Leader ElBaradei Urges Election Boycott
[An Nahar] Opposition leader Mohamed ElBaradei


Egyptian law scholar and Iranian catspaw. He was head of the IAEA from December 1997 to November 2009. At some point during his tenure he was purchased by the Iranians. ElBaradei and the IAEA were jointly awarded the Nobel Peace Prize for something in 2005. After stepping down from his IAEA position ElBaradei attempted to horn in on the 2011 Egyptian protests which culminated in the collapse of the Mubarak regime. ElBaradei served on the Board of Trustees of the International Crisis Group, a lefty NGO that is bankrolled by the Carnegie Foundation, the Ford Foundation, the Bill & Melinda Gates Foundation, as well as George Soros' Open Society Institute. Soros himself serves as a member of the organization's Executive Committee.


on Saturday called for a boycott of Egypt's upcoming legislative elections, as the president rescheduled the first round after Copts complained it would clash with a Christian holiday.

"Called for parliamentary election boycott in 2010 to expose sham democracy. Today I repeat my call, will not be part of an act of deception," the Nobel Peace laureate and former head of the U.N. atomic watchdog wrote on Twitter.

Former foreign minister
Jerry Lewis doppelgänger Amr Moussa


... who was head of the Arab League for approximately two normal lifespans, accomplishing nothing that was obvious to the casual observer ...


, another leader in the National Salvation Front (NSF), said many members of the opposition bloc were inclined to boycott the four-round election, but a final position had not yet been taken.

"There is a large group that wants a boycott, but it has not yet been discussed, and no decision has been taken," he told Agence

La Belle France

Presse.

Initially the election had been set to begin on April 27, with a new parliament to convene on July 6.

But the dates conflicted with pre-Easter and Easter holidays, prompting Islamist President Mohamed Morsi to announce new ones "in response to requests by Christian brothers," a reference to the Coptic Church, his office said Saturday.

A statement said the new starting date for the election would be April 22-23 instead of 27-28 which fell on the Christian holidays of Lazarus Saturday and Palm Sunday.

The second round will take place on April 29-30 instead of May 4-5, to avoid interference with Easter weekend, the statement said, adding that as a result of the changes parliament was now set to convene on July 2, instead of July 6.

Earlier Father Rafiq Greish, the Catholic Church's

front man

in Egypt, told AFP that he spoke with the presidency, which "accepted" rescheduling the first round.

Many Copts fear that Morsi and his Islamist allies seek to marginalize the minority community which represents six to 10 percent of Egypt's 83-million population of mostly Sunni

Mohammedan

s.

ElBaradei, who did not elaborate about his boycott call on Twitter, raised suspicion that the vote might be rigged, as was the case in a 2010 election under ousted long-time president Hosni Mubarak


...The former President-for-Life of Egypt, dumped by popular demand in early 2011...


.

Posted by: Fred || 02/25/2013 00:00 || Comments || Link || E-Mail|| [560 views] Top|| File under: Arab Spring
Africa Subsaharan
Eleven states sign United Nations deal for peace in Congo
This should solve the problem in the Congo ... for about ten minutes.

Eleven African countries signed a UN-drafted peace deal on Sunday to stabilise the Democratic Republic of the Congo, where rebels allegedly backed by neighbouring countries last year threatened to oust the government. Opening the agreement-signing meeting at the African Union headquarters in Addis Ababa, UN secretary general Ban Ki-moon said the peace, security and co-operation framework would bring stability to the region.

"The signing ceremony is significant even in itself. But it is only the beginning of a comprehensive approach that will require sustained engagement. The framework before you outlines commitments and oversight mechanisms which aim at addressing key national and regional issues," Ban said in his speech.

Congo, Rwanda, Burundi, the Central African Republic, Angola, Uganda, South Sudan, South Africa, Tanzania and Congo-Brazzaville signed the accord.

Congo's neighbours promised not to interfere in its internal affairs. They also agreed to not tolerate or support armed groups. A UN report last year said that Rwanda and Uganda had helped M23 rebels in Congo, an allegation the two countries denied. Rwanda's president, Paul Kagame, was present at the signing and said the agreement was a new opportunity for Congo.

"The framework recognizes that a holistic approach that addresses the multifaceted root causes is the only way to end instability. Any meaningful contribution toward lasting peace in the DRC and the Great Lake's region has to abandon the self-defeating practice of selectivity in both memory and responsibility regarding the known, long standing causes of recurring conflict," said Kagame.

The UN says Congo suffers from persistent violence by local and foreign armed groups that use rape as a weapon. The conflict has displaced nearly 2 million people.

The UN said it will undertake a review of the its peacekeeping force in Congo, known as Monusco, to better help the country's government address security challenges. Ban said he would issue a special report on Congo and the Great Lakes region in coming days.


Maybe he could persuade the mighty Uruguayans to help out...

South African President Jacob Zuma welcomed the proposal to send more troops to Congo. But he said Congo's government needs to undertake "far-reaching reforms" for a lasting solution.

"A heavy burden of responsibility falls on the government of the Democratic Republic of the Congo and its neighbours. Theirs is the historic task of freeing the people of the DRC and the region from tortuous history of conflict and instability, and to introduce a new future offering democracy, peace, stability progress and prosperity," said Zuma.
Posted by: Steve White || 02/25/2013 00:00 || Comments || Link || E-Mail|| [660 views] Top|| File under:
All Border Control Posts to be connected via Satellite System
No, not the US, Nigeria.


THE Comptroller General of Immigration, Rilwanu Bala Musa, said that arrangements have already been completed by the NIS to connect all border control posts to the Nigerian Satellite System (NISS) to enable officers and men "effectively monitor" activities in the borders areas from its Abuja headquarters.

Musa spoke Friday when he paid a courtesy visit to Yobe State Head Man, Ibrahim Gaidam at the Government House, Damaturu, in continuation of his familiarization tour of NIS formations and facilities in the Northeast sub-region.

He told the governor that surveillance cameras initially mounted to monitor and control movement of people in and out of the country, have failed to track and monitor the influx of undocumented citizens and activities of terrorists. The affected border posts in the sub-region, he said, include Machinna, Yunusari, Banki, Damasak, Kirawa, Dabar Masara, Sauro Maina and Gamboru/Ngala with Chad.

Posted by: Besoeker || 02/25/2013 00:00 || Comments || Link || E-Mail|| [557 views] Top|| File under:
China-Japan-Koreas
N. Korea denounces military exercises in message to U.S. commander
SEOUL, Feb. 23 -- North Korea said Saturday it sent the usual threats and blabber a message to the top American military commander in South Korea, warning that upcoming joint military exercises between South Korea and the U.S. would amount to "igniting a war" on the divided Korean Peninsula.

Pak Rim-su, the North Korean military's representative at the truce village of Panmunjom, sent the telephone message to Gen. James Thurman, the commander of U.S. Forces Korea, saying the peninsula is facing "a grave situation where a war may break out any moment," according to the North's official Korean Central News Agency.

"If your side ignites a war of aggression by staging the reckless joint military exercises Key Resolve and Foal Eagle again under the cover of 'defensive and annual ones' at this dangerous time, from that moment your fate will be hung by a thread with every hour," said the message in English.

"You had better bear in mind that those igniting a war are destined to meet a miserable destruction while a great victory is in store for the guardians of justice," it said, according to the KCNA.

Pak also accused "the U.S. and its allied forces" of attempting to "isolate and stifle" the North, "taking issue with its just satellite launch and underground nuclear test for protecting its sovereignty," according to the KCNA.

North Korea has issued such harsh rhetoric ahead of military exercises in South Korea, denouncing them as a rehearsal for an invasion of the communist nation. Seoul and Washington have repeatedly said the drills are purely defensive in nature.
Posted by: Steve White || 02/25/2013 00:00 || Comments || Link || E-Mail|| [815 views] Top|| File under:
11,000 N. Koreans awarded for playing roles in nuclear test
SEOUL, Feb. 23 -- More than 11,000 North Koreans have been cited for their contribution to the country's nuclear test earlier this month, the country's media said Saturday.

The North's Korean Central News Agency (KCNA) said in a report that a total of 11,592 scientists, technicians, workers and officials have received state decorations for their roles in the test. The report, monitored in Seoul, gave no further details, including the identify of any awardees.

The English-language report also said that "100 were awarded the title of Hero of the DPRK with a gold star medal and Order of National Flag First Class."

Following its December long-range rocket launch, North Korea had earlier honored a total of 101 scientists and engineers with the Hero of the DPRK titles, according to the KCNA. An additional 5,700 were cited for their contribution to the launch, it said.


Reminds me of a story from the Gulag Archipelago: a man in the late 1920s receives an award as a heroic worker at a factory in the Soviet Union. There is a ceremony on the factory floor where the local party apparatchik pins a medal on the worker's jacket in front of all his coworkers. The worker is invited to say a few words, and in doing so he asks whether, instead of the shiny medal, he could instead have a loaf of bread for his family.

You can guess how that turned out.

Wonder how many shiny medals, versus how many loaves of bread, they gave out in North Korea?
Posted by: Steve White || 02/25/2013 00:00 || Comments || Link || E-Mail|| [584 views] Top|| File under:
Europe
Swedish and Dutch experts call for action against Hezbollah
Rolled over from yesterday because it was posted late in the day.

-- trailing wife

Since Hossam Taleb Yaacoub, a Lebanese-Swedish man, confessed to membership in Hezbollah last week in a Cypriot criminal court proceeding, close observers of the radical Islamic group have been warning of new dangers if the group is not sanctioned.

"Terrorism is terrorism. But where it concerns the terrorist organization Hezbollah, Europe has been, and still is, a giant ostrich," Wim Kortenoeven, a former Dutch MP and one of the Netherland's leading Middle East experts, told The Jerusalem Post on Sunday. "I fear that the European citizens are going to pay a very heavy price for this dangerous policy."

Kortenoeven added that Hezbollah and its terrorist Iranian masters are not only the enemies of the Jewish people and the Jewish State, but also of Europe and Western civilization as a whole.
Posted by: tipper || 02/25/2013 19:54 || Comments || Link || E-Mail|| [703 views] Top|| File under:
Interpol help to be sought for militant's repatriation
[Dawn] The government will soon approach Interpol to seek repatriation of senior commander of the Tehrik-e-Taliban Pakistain, Maulvi Faqir Muhammad, now under detention in Afghanistan.

Interior Minister Rehman Malik


Pak politician, Interior Minister under the Gilani government. Malik is a former Federal Investigation Agency (FIA) intelligence officer who rose to head the FIA during Benazir Bhutto's second tenure. Malik was tossed from his FIA job in 1998 after documenting the breath-taking corruption of the Sharif family. By unhappy coincidence Nawaz Sharif became PM at just that moment and Malik moved to London one step ahead of the button men. He had to give up the interior ministry job because he held dual Brit citizenship.


told

news hound

s here on Saturday that Maulvi Faqir was involved in a series of terror attacks in the country. The government wanted his deportation from Afghanistan so that legal action could be initiated against him, he added.

Posted by: Fred || 02/25/2013 00:00 || Comments || Link || E-Mail|| [722 views] Top|| File under: Govt of Pakistan
Fazl invites JI chief to APC on Fata peace
[Dawn]
Maulana Fazlur Rehman
Deobandi holy man, known as Mullah Diesel during the war against the Soviets, his sympathies for the Taliban have never been tempered by honesty ...
, the JUI-F chief, said on Saturday that a grand jirga constituted by tribes of the Federally Administered Tribal Areas wanted to meet national leaders in order to have their support for peace efforts in Fata.

"During (the proposed) meeting with the

politicians

hip, the jirga will discuss proposals for bringing peace to Fata," the JUI-F leader told newsmen after meeting the Jamaat-e-Islami
...The Islamic Society, founded in 1941 in Lahore by Maulana Sayyid Abul Ala Maududi, aka The Great Apostosizer. The Jamaat opposed the independence of Bangladesh but has operated an independent branch there since 1975. It maintains close ties with international Mohammedan groups such as the Moslem Brotherhood. the Taliban, and al-Qaeda. The Jamaat's objectives are the establishment of a pure Islamic state, governed by Sharia law. It is distinguished by its xenophobia, and its opposition to Westernization, capitalism, socialism, secularism, and liberalist social mores...
leadership at Mansoora.

He invited the JI leadership to an all-party conference (APC) being organised by his party in Islamabad on Feb 28 to discuss ways for restoring peace in Fata.

Maulana Fazl said law and order was the biggest issue in the country and Fata was on fire. Houses were being razed and innocent people were being killed in drone attacks, he added.

"If the national leadership did not take (corrective) steps, someone else might take the lead for vested interest," he warned.

He said his party wanted to bring peace to Fata and urged the

politicians

hip to come forward and join hands with it.

Speaking on the occasion, JI Amir Syed Munawar Hasan said that his party would attend the APC.

He said the prevailing situation called for a decisive dialogue with the Taliban. He said the government's attitude ignoring the Taliban's offer and taking it as a sign of weakness was a worst example of indifference.

Posted by: Fred || 02/25/2013 00:00 || Comments || Link || E-Mail|| [536 views] Top|| File under: Jamaat-e-Ulema Islami
Indian PM flies to Hyderabad after deadly blasts
[Dawn] Indian Prime Minister Manmohan Singh flew Sunday to Hyderabad to visit some of the 117 injured in twin bombings last week which also killed 16 people.

"The prime minister is going to visit the injured in hospital and then he will be briefed by the (Andhra Pradesh state) chief minister," Singh's

front man

Pankaj Pachauri told AFP by telephone from the southern city.

Singh is also scheduled to visit the blast site in Dilsukh Nagar, where two bicycle bombs went kaboom! within a few minutes of each other outside a cinema and a bus stand on Thursday evening, according to the Press Trust of India.

The premier has vowed to bring to justice the perpetrators of what he called a "dastardly" attack, the first major bombings in India since 2011.

The government was criticised in parliament on Friday by the opposition, which said the bombings had exposed systemic security failures at a time when India is on heightened alert.

Posted by: Fred || 02/25/2013 00:00 || Comments || Link || E-Mail|| [526 views] Top|| File under: Indian Mujaheddin
Punjab govt still not taking action against LJ: Malik
[Dawn] Federal Interior Minister Rehman Malik


Pak politician, Interior Minister under the Gilani government. Malik is a former Federal Investigation Agency (FIA) intelligence officer who rose to head the FIA during Benazir Bhutto's second tenure. Malik was tossed from his FIA job in 1998 after documenting the breath-taking corruption of the Sharif family. By unhappy coincidence Nawaz Sharif became PM at just that moment and Malik moved to London one step ahead of the button men. He had to give up the interior ministry job because he held dual Brit citizenship.


has again accused the Punjab government of not taking action against the banned

Death Eater

organization Lashkar-e-Jhangvi


... a 'more violent' offshoot of Sipah-e-Sahaba Pakistain. LeJ's purpose in life is to murder anyone who's not of utmost religious purity, starting with Shiites but including Brelvis, Ahmadis, Christians, Jews, Buddhists, Rosicrucians, and just about anyone else you can think of. They are currently a wholly-owned subsidiary of al-Qaeda ...


(LJ), DawnNews reported.

Speaking to the media upon arrival at the airport in Bloody Karachi


...formerly the capital of Pakistain, now merely its most important port and financial center. It is among the largest cities in the world, with a population of 18 million, most of whom hate each other and many of whom are armed and dangerous...


, the interior minister said that the leadership of LJ is hiding in Punjab.

He said that LJ operations have intensified due to the lack of action by the provincial government.

Rehman Malik said that a letter could be written to the chief justice, raising this issue.

Posted by: Fred || 02/25/2013 00:00 || Comments || Link || E-Mail|| [533 views] Top|| File under: Govt of Pakistan
US condemns attacks on journalists
The US Sunday condemned the attacks on Maldivian journalists after three of them were attacked in capital Male. The US embassy here urged Maldivians to refrain from violence, and asked protesters and police to respect the right of all media outlets who cover demonstrations or other public events, reported Xinhua.


There, that's handled. Tea?

'Freedom of expression is a fundamental democratic right, and we strongly condemn these attacks,' the embassy said.

Three journalists were attacked in Male Friday night. One of them is said to be in critical condition, the Maldivian Journalists Association said.

Raajje TV journalist Ibrahim Waheed was attacked near 'Artificial Beach' with an iron rod by an unidentified man. He received serious head injuries and was flown to Sri Lanka Saturday for urgent medical treatment, officials said.

Meanwhile, Maldives media reported that during an opposition Maldivian Democratic Party protest Friday, two state television journalists were injured when a packet filled with paint thinner was thrown at them from the crowd. Both suffered serious body and facial injuries.

President Mohammed Hassan Waheed has condemned the attacks.

Former Maldivian president Mohammed Nasheed, who left the Indian High Commission Saturday after seeking asylum inside the premises for 11 days, also condemned the attacks. He called upon authorities to conduct a 'swift and thorough investigation' to bring the perpetrators to justice, regardless of their political affiliation.


So all the pols are in favor of bringing the perps to justice, but no one knows who the perps are or whose side the perps are on...
Posted by: Steve White || 02/25/2013 00:00 || Comments || Link || E-Mail|| [568 views] Top|| File under:
Israel-Palestine-Jordan
Outgoing Ground Forces CO: We expect tough combat
Rolled over because it was posted late in the day.

-- trailing wife

Maj.-Gen. Sami Turgeman, outgoing head of the IDF's Ground Forces, sat at his desk at General Staff Headquarters in Tel Aviv last week, and spoke of the satisfaction he felt at what he had achieved over the past three-and-half years.

When Turgeman took over the Ground Forces in 2009, the army was still reeling from its performance during the 2006 Second Lebanon War, a conflict that served as a painful reminder that it had grown too accustomed to counter-terrorism and security missions in the West Bank, and had neglected preparations for ground operations against Hezbollah.

Turgeman oversaw a process aimed at getting the Ground Forces back in shape for an effective and speedy maneuver in southern Lebanon in case of renewed hostilities, based on the premise that only a ground offensive would decisively defeat the Shi'ite terrorist organization, which is armed with over 60,000 rockets. The same preparations will serve the army in case it is ordered to retake the Gaza Strip, if Hamas and Islamic Jihad renew rocket attacks on Israel.
Posted by: tipper || 02/25/2013 19:47 || Comments || Link || E-Mail|| [644 views] Top|| File under:
Southeast Asia
Sultanate: Thanks for sending ship but Filipinos will stay in Sabah
The Sultanate of Sulu said on Sunday night it was not notified by the Philippine government about the dispatch of a ship to Lahur Datu to fetch Filipino Muslims who have been occupying a village in Sabah, Malaysia for days. But Abraham Iridjani, national spokesman for the sultanate, said that both the Sultan of Sulu Jamalul Kiram III and Crowned Prince Agbimuddin Kiram II thanked President Aquino for the humanitarian assistance.

Asked whether the women in the group would return home in the humanitarian ship, Iridjani said the women were "determined" to stay with their husbands.

The Sultanate of Sulu sent its followers to Sabah, which it has claimed as its ancestral domain for decades. Its claim has been supported by the fact that Malaysia has been paying the sultanate rent money for its lease of Sabah.

The Sultanate sent its followers days ago after sensing that the Moro Islamic Liberation Front, which may soon sign a peace agreement with the Philippine government, was indifferent to the sultanate's claims.

The government dispatched on Sunday night, a ship to fetch and ferry back women and other civilians who have been among the 180 Muslim Filipinos and followers of the Sultan of Sulu holed up in a village in Sabah. Foreign Affairs Secretary Albert Del Rosario said, "We sent the ship to Lahad Datu on a humanitarian mission. We are deeply concerned about the presence of five women and other civilians in the group, and we urge them to board the ship without delay and return home.

"As we have stated in countless occasions previously, we call on the entire group to go back to their homes and families, even at the same time we are addressing the core issues they have raised. Please do so for your own safety."

Sultan of Sulu Jamalul Kiram III had said his followers will remain in the village.
Posted by: ryuge || 02/25/2013 00:00 || Comments || Link || E-Mail|| [751 views] Top|| File under:
Syria-Lebanon-Iran
Syria says ready for talks with rebels
Moscow: Syria is ready to hold talks with its armed opponents, foreign minister Walidal-Moualem said on Monday, in the clearest offer yet of negotiations with rebels fighting to overthrow President Basharal-Assad.

But Moualem said Syria would continue its fight "against terrorism", a reference to its conflict with anti-Assad rebels in which the United Nations says 70,000 people have been killed.

"We are ready for dialogue with everyone who wants it... Even with those who have weapons in their hands. Because we believe that reforms will not come through bloodshed but only through dialogue," Russia's Itar-Tass news agency quoted Moualem as saying.

He was speaking in Moscow, a staunch ally of Assad, where he was meeting foreign minister Sergei Lavrov.


Did he say it in Arabic? Was it broadcast on Syrian TV? Will he say it again when he gets home? And most importantly, when does Pencilneck say it, in Arabic, on Syrian TV?

Moaz al-Khatib, head of the opposition Syrian National Coalition, told reporters in Cairo he had not yet been in contact with Damascus about any talks, but said he had postponed trips to Russia and the United States "until we see how things develop".

Syria's government and opposition have both suggested in recent weeks they are prepared for some contacts - softening their previous outright rejection of talks to resolve a conflict which has driven nearly a million Syrians out of the country and left millions more homeless and hungry.

But the opposition has said any political solution to the crisis must be based on the removal of Assad, whose family has ruled Syria since 1970. The government has rejected any pre-conditions for talks aimed at ending the violence, which started as a peaceful pro-democracy uprising.

The two sides also differ on the location for any talks, with the opposition saying they should be abroad or in rebel-held parts of Syria. Assad's government says any serious dialogue must be held on Syrian territory under its control.
Posted by: tipper || 02/25/2013 09:30 || Comments || Link || E-Mail|| [407 views] Top|| File under:
Erdogan Vows No Silence on Assad Regime 'Crimes'
Naturally. How dare that man not pay attention to the word of the Mighty Turk?!

[An Nahar] Turkish Prime Minister Recep Tayyip Erdogan said on Sunday that his country will "not remain silent" over Syrian
Hereditary President-for-Life Bashir Pencilneck al-Assad


Scourge of Qusayr...


's "crimes" against his own people.

"Every day a large number of innocent children and women fall dead in Syria," Erdogan said in a speech at the Government Communication Forum in the United Arab Emirates.

"We will not remain silent to those committing crimes against their people," he said.

"We will not remain silent to the brutal dictator in Syria," Erdogan added. "Some people are annoyed with the loud voices with which we confront world problems" but "we will not stay silent."

Turkey's southern neighbor has been locked in a 23-months-long conflict in which the United Nations


...an international organization whose stated aim of facilitating interational security involves making sure that nobody with live ammo is offended unless it's a civilized country...


estimates over 70,000 people have been killed since an uprising began against Assad's regime.

Early in the revolt, Turkey broke ties with Damascus


...The capital of Iran's Syrian satrapy...


and led international calls for Assad's ouster.

It has since backed the uprising by offering shelter to defectors from Assad's army and hosting opposition meetings. Some 200,000 Syrian refugees have fled the conflict in their country for Turkey, many of them living in insalubrious camps.

On February 15, Syrian state media reported that the Syrian government has sent a letter to the United Nations blasting Turkey's "destructive" role in the Syrian conflict.

Posted by: Fred || 02/25/2013 00:00 || Comments || Link || E-Mail|| [605 views] Top|| File under: Govt of Syria
Hezbollah to Lebanese Residents of Syrian Towns: We Won't Forget You
[An Nahar] Hizbullah on Sunday announced that it will not neglect the issue of protecting Lebanese residents who live in border towns inside Syria, stressing that "there will be no solution in Syria except through politics and dialogue."

"To those screaming that the state should be in charge of defending its people: Has the state protected and defended the Lebanese residents who live inside Syria?" head of Hizbullah's religious committee Sheikh Mohammed Yazbek said.


If they're Lebanese, they aren't really Syria's people, though, are they?

"All the Lebanese must raise their voices high in defense of the Lebanese residents of Syrian towns who are suffering harm and injustice," Yazbek added during a memorial service held at the Hermel town of al-Qasr for Osama Msarra, one of the Lebanese killed in recent

festivities

with Syrian rebels in the border area.

Addressing the residents, Yazbek went on to say: "Excuse them, they are busy with the electoral laws, showoffs and the blocking of roads, but we will not overlook your plight and we will remain loyal. We will stand on the side of right and the side of the aggrieved."

"We are not attacking anyone but we will not allow anyone to attack us. We cannot stand idly by as our people,

women and kiddies

are being aggrieved. We cannot tolerate to be uprooted from the land we have inhabited for tens of years as long as there is blood in our veins," Yazbek added.

Posted by: Fred || 02/25/2013 00:00 || Comments || Link || E-Mail|| [539 views] Top|| File under: Hezbollah
Miqati Asks Mansour to File Complaint over Syrian Fire on Border Areas
[An Nahar] Prime Minister
Najib Miqati on Sunday condemned the cross-border shelling from Syria into border towns in northern

Leb

.

"We denounce the death of Lebanese citizens in incidents they have nothing to do with and we call on the relevant Syrian authorities to take the appropriate measures to prevent the recurrence of such incidents," said Miqati in a statement distributed by his office.

"I have asked the minister of foreign affairs (Adnan Mansour) to officially inform Syrian authorities of our rejection of this behavior and our demand that its recurrence be prevented," Miqati added.

Fierce fighting erupted during the night on the Syria-

Leb

border between Syrian troops and unknown

gunnies

, leaving a Lebanese man dead and four

maimed

, a Lebanese security source told Agence

La Belle France

Presse on Sunday.

The violence was triggered by the death hours earlier of another Lebanese man, who was killed on Saturday in gunfire coming from the Syria side of the border near a river separating the two countries, the security source said.

Members of his clan took part in the

festivities

against Syrian troops during the night in the Buqayaa region of northern

Leb

, a Lebanese official told AFP.

The Syrian army used artillery, mortars and automatic weapons fired from the Syrian village of Mcherfe as they clashed with the

gunnies

, according to the security source, who said a Lebanese man was killed and at least four others

maimed

in the fighting.

He was unable to say whether the

gunnies

were Lebanese or Syrians opposed to the regime of Hereditary President-for-Life Bashir Pencilneck al-Assad


Despoiler of Deraa...
Posted by: Fred || 02/25/2013 00:00 || Comments || Link || E-Mail|| [589 views] Top|| File under: Govt of Syria
Protesters Ask for 'Justice' for Islamist Prisoners
[An Nahar] Hundreds of protesters demanded on Sunday that trial procedures be accelerated for Islamist prisoners, who have been held in Roumieh prison without charge since 2007, and vowed an uprising and "vengeance" against the authorities.

"We ask today for justice or else let them (officials) burn in hell," they said at the protest held in downtown Beirut's Martyrs Square.

The protest was given a boost by controversial Salafist

holy man

Sheikh Ahmed al-Asir, who came along with his supporters from the southern city of Sidon to Beirut to attend the rally.

"We are being treated this way because we are members of the defeated (Sunni) sect," said al-Asir in a speech.

He called for "an Intifada to end the hegemony."

He also accused some judges at the military court of coming under political pressure, saying "we don't have trust in your magistrates and your tribunal."

Addressing President Michel Suleiman


...before assuming office as President, he held the position of commander of the Leb Armed Forces. That was after the previous commander, the loathesome Emile Lahoud, took office as president in November of 1998. Likely the next president of Leb will be whoever's commander of the armed forces, too...


and every official, al-Asir said: "Release them immediately because we don't accept that they be tried after being seized for six years."

Most other speakers at the protest warned the Lebanese authorities that the families and supporters of the detainees "won't remain silent" and will "take vengeance."

"They should be released through fair trials," they said, adding they would call for compensations.

Pretrial hearings for 86 Islamists were held at Beirut's Justice Palace earlier this month, the first legal action taken by the Lebanese judiciary ahead of their trial.

Justice Minister Shakib Qortbawi has promised speedy trials for the Islamists without political intervention.

Sunday's protest caused bumper-to-bumper traffic at Beirut's entrances, mainly in Dora, after security forces set up checkpoints ahead of the event.

The Nahr al-Bared Paleostinian refugee camp in northern

Leb

was almost totally destroyed during a months-long conflict between the Lebanese military and the al-Qaeda-inspired group Fatah al-Islam


A Syrian-incubated al-Qaeda work-alike that they think can be turned off if no longer needed to keep the Lebanon pot stirred.


in 2007.

The fighting killed some 400 people, including 168 soldiers.

Some Islamist leaders escaped despite the army siege of the camp.

The inmates were locked away
Please don't kill me!
on charges of fighting or aiding the Fatah al-Islam fighters in Nahr al-Bared that lies near the northern coastal city of Tripoli


...a confusing city, one end of which is located in Lebanon and the other end of which is the capital of Libya. Its chief distinction is being mentioned in the Marine Hymn...
Posted by: Fred || 02/25/2013 00:00 || Comments || Link || E-Mail|| [549 views] Top|| File under: Fatah al-Islam
Jahwn scrambles to salvage Syrian opposition talks
LONDON - The U.S. is frantically trying to salvage a Syrian opposition conference set for this week in Rome that U.S. Secretary of State John Kerry plans to attend. A senior Obama administration official says Kerry has sent his top Syrian envoy to Cairo in hopes of convincing opposition leaders that the conference will be critical to securing additional aid from the United States and Europe.
Some members of the sharply divided Syrian Opposition Council are threatening to boycott Wednesday's meeting.

The official says U.S. envoy Robert Ford will say the conference is a chance for foes of Syrian President Bashar Assad to make their case for new and enhanced aid -- especially to Kerry. He's on his first overseas trip as secretary of state.
Posted by: Steve White || 02/25/2013 00:00 || Comments || Link || E-Mail|| [630 views] Top|| File under:
Who's in the News
43
[untagged]
5
Arab Spring
5
Govt of Pakistan
4
Govt of Syria
2
Boko Haram
2
Salafists
1
Indian Mujaheddin
1
TNSM
1
Lashkar e-Jhangvi
1
Jamaat-e-Ulema Islami
1
Sipah-e-Sahaba Pakistan
1
Fatah al-Islam
1
Taliban
1
Baloch Liberation Army
1
al-Nusra
1
Hezbollah
1
al-Qaeda in North Africa
Bookmark
E-Mail Me
The Classics
The O Club
Rantburg Store
The Bloids
The Never-ending Story
Thugburg
RSS Links
Gulf War I
The Way We Were
Bio
Merry-Go-Blog
Hair Through the Ages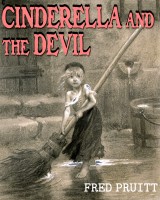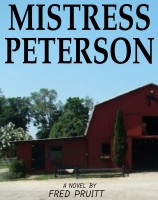 On Sale now!


A multi-volume chronology and reference guide set detailing three years of the Mexican Drug War between 2010 and 2012.

Rantburg.com and borderlandbeat.com correspondent and author Chris Covert presents his first non-fiction work detailing the drug and gang related violence in Mexico.

Chris gives us Mexican press dispatches of drug and gang war violence over three years, presented in a multi volume set intended to chronicle the death, violence and mayhem which has dominated Mexico for six years.
Click here for more information


Meet the Mods
In no particular order...


Steve White
Seafarious
Pappy
lotp
Scooter McGruder
john frum
tu3031
badanov
sherry
ryuge
GolfBravoUSMC
Bright Pebbles
trailing wife
Gloria
Fred
Besoeker
Glenmore
Frank G
3dc
Skidmark
Alaska Paul



Better than the average link...



Rantburg was assembled from recycled algorithms in the United States of America. No trees were destroyed in the production of this weblog. We did hurt some, though. Sorry.
54.161.118.57