Afghanistan
Will Putin Sue Obama for Leaving Afghanistan Too Soon?
Speaking to the Duma, Putin announced his support for the ISAF mission:



Surprisingly few American mothers think their sons should go into combat to pull Russia's chestnuts out of the fire.

"We understand what is happening in Afghanistan -- right?" Russia's educator-in-chief lectured the Duma. "We are interested in things there being under control, right? And we do not want our soldiers to fight on the Tajik-Afghan border, right?"

"It's in our national interests to help maintain stability in Afghanistan," he continued. "Well, NATO and the Western community are present there. God bless them! Let them do their work."

This is not going to make the Afghan War any more popular in the US. Surprisingly few American mothers think their sons should go into combat to pull Russia's chestnuts out of the fire. However, if President Obama goes ahead and withdraws from Afghanistan before fulfilling the objectives laid out in the UN resolutions authorizing the war, the Russians are threatening to sue.

Posted by: || 04/15/2012 09:29 || Comments || Link || E-Mail|| [258 views] Top|| File under:
Will Putin Sue Obama for Leaving Afghanistan Too Soon?
Speaking to the Duma, Putin announced his support for the ISAF mission:



Surprisingly few American mothers think their sons should go into combat to pull Russia's chestnuts out of the fire.

"We understand what is happening in Afghanistan -- right?" Russia's educator-in-chief lectured the Duma. "We are interested in things there being under control, right? And we do not want our soldiers to fight on the Tajik-Afghan border, right?"

"It's in our national interests to help maintain stability in Afghanistan," he continued. "Well, NATO and the Western community are present there. God bless them! Let them do their work."

This is not going to make the Afghan War any more popular in the US. Surprisingly few American mothers think their sons should go into combat to pull Russia's chestnuts out of the fire. However, if President Obama goes ahead and withdraws from Afghanistan before fulfilling the objectives laid out in the UN resolutions authorizing the war, the Russians are threatening to sue.

Posted by: || 04/15/2012 09:23 || Comments || Link || E-Mail|| [366 views] Top|| File under:
Afghans protest actual war on women
Around 30 Afghanis, half of them women, took to the streets of Kabul on Saturday to protest the recent killing of five Afghan women. The protesters held signs with slogans including "Where is justice?" and "Enforce law for violence against women".

Fatima Saidi, a 17-year old protester, said, "We hold this rally on behalf of the Afghan women whose voices are not heard and we came to raise our voice against their killing. Even our government is not helping us to reduce violence against women."

Another protester, Sadaf Fitrat, said, "Why is the violence against women continuing in Afghanistan? Women have the right to live, work and study just like men,


But they don't. They merely ought to, and some are lucky enough to have male guardians who agree...or don't notice what the girls are doing.

then why are they being killed?"

Since March, three women have been killed in western Herat, one in Khost in the north, and one in Paktia in the south-east.
More than 50 Afghani policemen equipped with shields were at the protest on Saturday.
Posted by: ryuge || 04/15/2012 00:00 || Comments || Link || E-Mail|| [588 views] Top|| File under:
Africa Horn
MPs warn of possible clan fighting in Beledweyne town, central Somalia
[Shabelle] Several MPs in Somali parliament have had a meeting on Saturday in Mogadishu to voice their concern about the escalating violence in Beledweyne town, the capital of Hiiran region inn central war-torn horn of African country.

Dahir Sheik Amin Jesow, a

politician

who hails from Hiiran region told Shabelle Media that the aim of their meeting was to talk about a power sharing deal between people living in the region after forming recently a regional administration that approved by Somali president Sheik Sharif Sheik Ahmed.

On the other hand, the MP accused the ministry of home and national security of corrupting the appointment of posts of Hiran administration, saying the ministry has named a police official who is not in the list.
Posted by: Fred || 04/15/2012 00:00 || Comments || Link || E-Mail|| [263 views] Top|| File under:
Africa North
'Mubarak's son behind attempted hit on Suleiman
Egyptian officials blame Gamal Mubarak for attempted

liquidation

of presidential candidate during uprising


An example of why the Egyptian people did not want President Mubarak's kids to inherit the mantle.

Egyptian officials have blamed an attempted

liquidation

of presidential candidate Omar Suleiman


... Now former Vice president of Egypt. From 1993 until his appointment to that office in 2011 he was Minister without Portfolio and Director of the Egyptian General Intelligence Directorate (EGID)...


on Hosni Mubarak


...The former President-for-Life of Egypt, dumped by popular demand in early 2011...


's son, Gamal, the Al-Ahram newspaper reported Saturday.
 
According to the report, Suleiman confirmed he was the subject of a botched hit on January 30, 2011 but said he does not know who was responsible for the attempt on his life. Attorney Khaled Suleiman has filed a complaint with Egypt's general prosecutor, accusing Gamal Mubarak and several other officials of the crime.  
 
Omar Suleiman, who had just been appointed vice president at the time, was saved due to a mix-up that put him in an armored car on his way to meet then-

geriatric former President-for-Life Hosni Mubarak

. As per the allegations, Gamal Mubarak was informed that the vice president would be traveling in an unprotected car that day, directing three

gunnies

to shoot at the vehicle. A body guard riding the car was killed and the driver was injured.
 
The attorney claimed that there is much evidence to the fact that the other officials were responsible for the attack, and demanded an investigation.
 
Suleiman, who has announced his presidential candidacy recently, has been repeatedly accused of aiming to restore the toppled regime to power. The former spy chief has made attempts to present himself as the alternative to the Mubarak government, claiming he and the former president grew apart after the

liquidation

attempt.
 
Senior defense officials in Egypt told the newspaper that Suleiman and Gamal Mubarak had an altercation prior to the incident. It was unclear what the argument was about, but the sources say that Suleiman charged Gamal Mubarak with "disgracing" his father. According to the sources, Suleiman was pushed out of President Mubarak's close circle towards the end of the regime.

Posted by: trailing wife || 04/15/2012 00:00 || Comments || Link || E-Mail|| [576 views] Top|| File under:
Egypt Disqualifies Top Islamists, Mubarak Vp From Vote
The body overseeing Egypt's presidential election disqualfied 10 candidates from the race on Saturday, including the

Moslem Brüderbund

's Khairat al-Shater, former spy chief Omar Suleiman


... Now former Vice president of Egypt. From 1993 until his appointment to that office in 2011 he was Minister without Portfolio and Director of the Egyptian General Intelligence Directorate (EGID)...


and ultra orthodox Salafi sheikh Hazem Salah Abu Ismail.
 
Farouk Sultan, head of the presidential election commission, told

Rooters

the disqualified candidates had 48 hours to appeal against its decision. He declined to give details on the reasons for their disqualification.
Posted by: trailing wife || 04/15/2012 00:00 || Comments || Link || E-Mail|| [256 views] Top|| File under:
Arabia
Saudi Arabia Denies Plan for Swedish-Built Arms Plant
Saudi Arabia said it has no plans to acquire an arms factory from Sweden, weeks after the Swedish defence minister was forced to resign over reports Stockholm planned to help the conservative Muslim state build such a plant.
"The Saudi Defence Ministry stressed that it has not signed any agreement with Sweden for a project of this nature in the past nor is there any project in such a field currently," the state-run Saudi Press Agencysaid, citing an unnamed ministry official.

Sweden's Defence Minister Sten Tolgfors resigned last month after reports about the weapons plant sparked an outcry in a country which prides itself on defending and promoting human rights around the world.

Tolgfors had weathered initial reports that said a state-run defence research agency planned to help Saudi Arabia build the plant, saying he had not known of them and that the agency had over-stepped its authority. But in the end, pressure on him became too great and he stepped down.

Amid mounting tensions with Iran U.S.-allied Saudi Arabia, the world's top oil exporter, has signed multi-billion dollar defence contracts with Western companies.
Posted by: tipper || 04/15/2012 04:12 || Comments || Link || E-Mail|| [266 views] Top|| File under:
Britain
British MP Offers Bounty on Obama, Bush
In an expression of solidarity with Lashkar-e-Taiba (LeT) Chief Hafiz Muhammad Saeed, British parliamentarian of Kashmiri origin Lord Nazir Ahmed has announced a reward for the captor

[sic]

of US President Barack Obama and his predecessor George W Bush.
Via Harry's Place, where they want him booted from Labour, but don't think it's going to happen.


This article starring:
Hafiz Muhammad Saeed
Posted by: Angie Schultz || 04/15/2012 17:46 || Comments || Link || E-Mail|| [474 views] Top|| File under:
Britain's Christians Are Being Vilified, Warns Lord Carey
Christians are being "persecuted" by courts and "driven underground" in the same way that homosexuals once were, a former Archbishop of Canterbury has warned.

Lord Carey says worshippers are being "vilified" by the state, treated as "bigots" and sacked simply for expressing their beliefs.

The attack is part of a direct appeal to the European Court of Human Rights before a landmark case on religious freedom. In a written submission seen by The Daily Telegraph, the former leader of more than 70 million Anglicans warns that the outward expression of traditional conservative Christian values has effectively been "banned" in

Britannia

under a new "secular conformity of belief and conduct".

His comments represent one of the strongest attacks on the impartiality of

Britannia

's judiciary from a religious leader.

He says Christians will face a "religious bar" to employment if rulings against wearing crosses and expressing their beliefs are not reversed.

The hearing, due to start in Strasbourg on Sept 4, will deal with the case of two workers forced out of their jobs over the wearing of crosses as a visible manifestation of their faith. It will also take in the cases of Gary McFarlane, a counsellor sacked for saying that he may not be comfortable in giving sex therapy to homosexual couples, and a Christian registrar, who wishes not to conduct civil partnership ceremonies.

Lord Carey, who was archbishop from 1991 to 2002, warns of a "drive to remove Judaeo-Christian values from the public square". Courts in

Britannia

have "consistently applied equality law to discriminate against Christians".

They show a "crude" misunderstanding of the faith by treating some believers as "bigots". He writes: "In a country where Christians can be sacked for manifesting their faith, are vilified by State bodies, are in fear of reprisal or even arrest for expressing their views on sexual ethics, something is very wrong.

"It affects the moral and ethical compass of the United Kingdom. Christians are excluded from many sectors of employment simply because of their beliefs; beliefs which are not contrary to the public good."

He outlines a string of cases in which he argues that British judges have used a strict reading of equality law to strip the legally established right to freedom of religion of "any substantive effect".

"It is now Christians who are persecuted; often sought out and framed by homosexual activists," he says. "Christians are driven underground. There appears to be a clear animus to the Christian faith and to Judaeo-Christian values. Clearly the courts of the United Kingdom require guidance."

He says the human rights


...which often intentionally defined so widely as to be meaningless...


campaign has gone too far and become a political agenda.

Keith Porteous-Wood, executive director of the National Secular Society, said: "The idea that there is any kind of suppression of religion in

Britannia

is ridiculous.

"Even in the European Convention on Human Rights, the right to religious freedom is not absolute -- it is not a licence to trample on the rights of others. That seems to be what Lord Carey wants to do."
Posted by: trailing wife || 04/15/2012 00:00 || Comments || Link || E-Mail|| [270 views] Top|| File under:
Muslim Cabbie Kicks Out Family For Carrying Wine
A MUSLIM taxi driver has been sacked after refusing to let a family take an unopened bottle of wine into his car because it went against his religion.

Adrian Cartwright, 46, booked the cab to take his wife and young daughter on a five-minute journey to an Indian restaurant for an early evening meal.

But he was left fuming when the private hire driver booted them out of the taxi after he spotted they had an unopened bottle of white wine.

Mr Cartwright later wrote about the incident in detail on Facebook -- prompting the driver's Asian-run taxi firm to sack him.

He said: "We all got inside the car and the driver said: 'Is that alcohol?' When I said 'yes' he replied: 'I am sorry but I can't allow it in my cab -- it's against my religion'.

"I knew it wasn't worth arguing so we had to get out."

He added: "The meal I had that evening was a Halal meal, whose methods I don't agree with, but tolerate out of respect.

"I expect anyone offering a public service to do the same, and will be contacting the licensing department to suggest that the driver is politely asked to do so, or hand his badge back."

Mr Cartwright complained to Borough Cars in Royton, near Oldham, Greater Manchester, and the self-employed cabbie was fired 30 minutes later.

The firm, a co-operative of 70 predominantly

Moslem

drivers, apologised and sent another driver two minutes later.

In an emergency meeting of its chairman and four directors, the firm then decided to dismiss the unnamed driver, thought to be in his 20s, who had only been working for the company for 10 weeks.

The company's former chairman Fazal Rahim, who has also been a driver with the firm for 24 years, said the decision to axe the man was unanimous. Mr Rahim, 51, told the Daily Express: "I am a practicing

Moslem

, like a lot of the drivers. This was not a decision based on race or religion, however, but about being a professional taxi driver.

"As taxi drivers, we cannot be moral

coppers

. If I picked a customer up from a pub, should I ask him if he has been drinking? Of course not.

"We need to provide a great service to our customers and as a company we have prided ourselves on that for many years. I don't know the lad in question but I can only put this down to youthful ignorance.

"We take people wherever they need to go, whether to a pub, church, mosque or synagogue."

The cab was booked at 6pm on Easter Sunday.

The Cartwrights had the bottle of wine because the restaurant they were heading to is unlicensed but allows customers to bring their own alcohol.

In a statement, Borough Cars added: "We would like to apologise to Mr Cartwright and his family for any upset or offence caused."

Mr Cartwright preferred not to add to the comments he made on Facebook.

But a family friend said last night: "Adrian has friends of all faiths and the last thing he wants to do is for this to be about race or religion -- he just complained because of poor customer service."
Posted by: trailing wife || 04/15/2012 00:00 || Comments || Link || E-Mail|| [251 views] Top|| File under:
Caribbean-Latin America
Mexican Senate advances military justice reforms

For a map, click here

By Chris Covert
Rantburg.com

Human rights groups Thursday lauded the efforts of the Mexican senate in advancing reforms in military justice, to include moving two crimes from the category of crimes -- known as Article 57 of the Mexican Code of Military Justice -- that can only be prosecuted by military prosecutors, to crimes that can only be prosecuted by local civilian prosecutors, even if the suspects are members of Mexico's armed services.

Mexican news reports say Partido Accion Nacional (PAN) senate leader Alejandro Gonzalez Alcocer said that the reforms are expected to be debated next week.

From previous news reports is it difficult to gauge how far along the reforms have moved. Mexican president Felipe Calderon Hinojosa suggested making the changes last fall but in context of advancing a far more important reform, national security. Two of the crimes to be excised from Article 57 are rape and forced disappearances.

As a practical matter, Mexican military personnel can be -- but usually are not -- charged in civilian courts for crimes committed against civilians in the course of counternarcotics and counterinsurgency operations. If a crime victim, or the family of a crime victim goes to a local prosecutor and requests that the incident be investigated, usually the prosecutor will investigate the crime up to a point. However at some point it is has been de riguer since at least the 1990s, for local and state prosecutors and courts to declare their lack of competence in prosecuting such cases in favor of military prosecutors.

The declaration has the same effect of kicking a case out of one level and into a different one, even a higher level such as state and federal courts.

Having military prosecutors investigate and prosecute crimes committed by soldiers against civilians make sense. The prosecutor has access to documents and witnesses that a prosecuting lawyer normally does not have, and understands the military where a local prosecutor may not. In the Drug War military prosecutors are far less likely to be in thrall to criminal groups and to their infiltration. Although theoretically military prosecutors are as susceptible to corruption as their civilian counterparts, military prosecutors are held to higher standards and are often subject to command review.

Unlike civilian prosecutors, reforms implemented during the Vicente Fox administration and afterwards have required a much higher emphasis on human rights by military prosecutors. Secretaria de Defensa Nacional (SEDENA), the controlling agency for the Mexican Army, now has an office whose sole purpose is to look into human right violations.

Human rights groups such as Human Rights Watch have routinely charged for years, absurdly, that military prosecutors do not prosecute military personnel for crimes, the implication being that only civilian prosecutors can make a case against a soldier. A deeper implication is that Mexican soldiers are monsters not held accountable for crimes committed against civilians.

Evidence provided the SEDENA and Secretaria de Gobiernacion (SEGOB) or Interior Ministry shows a different story, however.

Last week, Human Rights Watch issued a news release haranguing the government of Mexico about its slow progress in dealing with human right cases.

The news release purporting to use statistics provided by the La Procuraduria General de Justicia Militar or Attorney General for Military Justice shows that of 3,000 human rights cases filed between January 2007 and July 2011, only 29 military personnel have been convicted for crimes against civilians. Since July, 2011, the military has claimed that of those 3,000 cases, two percent were found to be sustainable, the remaining 98 percent called "jokes" by one unidentified senior field commander.

SEGOB Alejandro Poire released information in November 2011, which clarified the military's involvement in policing its ranks.

In 6,000 operations, presumably to include minor activities such as road patrols, SEDENA claims the National Human Right Commission has received 6,065 human rights complaints of which 98, or 1.61 percent were found to be sustainable as a prosecution.

Similarly, the Mexican Navy has received 800 complaints, of which 17 were sustainable as prosecutions. Poire said in his presentation that less than one percent, or 0.85 percent of the remaining cases, it was found that someone's rights had been violated by the Mexican military. The subtext in Poire's presentation, and one human rights groups refuse to acknowledge, is that Mexican military personnel are subject to investigation and prosecution -- and are being investigated -- when the case is found have a basis and is sustainable.

It is unclear in the serial news releases by Human Rights Watch if their skewing of statistics dealing with human rights violations are honest mistakes or blatant attempts to "cook the books" in favor of their agenda. Human rights organization in additional to advancing their agenda appear also to have mischaracterized a Mexican Corte Suprema de Justicia de la Nacion (SCJN) ruling last year which essentially ordered lower courts to take up human rights cases involving the military, instead of allowing the military to police its own.

However, since that ruling, members of the SCJN have been engaged in discussions attempting to square July's ruling which subordinates Mexican sovereignty to international treaties it has subscribed to, even apparently retroactively.

An article published in March in the El Diario de Coahuila news daily gives a slight glimpse into issues the court is debating. The attempt to reconcile the issues of sovereignty and international treaty obligations has created two opposing camps, one represented by Justice Arturo Zaldivar who said the Mexican constitution and Mexico's obligations under international treaty should be interpreted harmoniously.

The other camp, represented by Justice Olga Sanchez Cordero wants to deal with apparent contradictions by granting the highest level of human rights protection on a case by case basis, without dealing with contradictions or dealing with the degradation to Mexican sovereignty.

The ruling had said that cases involving human rights, even if such violations are not codified under Mexican law, must be investigated as a criminal act, and only by Mexican civilian prosecutors. In practice, critics such as the military and some Mexican legal experts warned at the time, the ruling places 1,200 forced disappearances cases onto civilian prosecutor's desks and places untold numbers, possibly thousands of Mexican prior-service military in potential legal jeopardy. And that is just the cases filed between 1968 and 1982, nearly half of them in one state, Guerrero. Guerrero, the poorest state in Mexico will be likely to resolve but a few of those cases, and those cases under the ruling will stretch prosecutors' budgets thin.

When the concurrent cases of disappeared in Mexico are added, anywhere between 2,000 and 5,000 cases, if it difficult to see how many of them will be resolved to the satisfaction of perfunctory groups such as Human Rights Watch.

Assuming military justice reforms are passed and signed into law, the crimes of rape and forced disappearances will be two that will be the exclusive purview of civilian courts if the victim is civilian. It was promised last fall by President Calderon as a means of advancing another far more sweeping law, the Ley de Seguridad Nacional.

The Ley de Seguiridad Nacional is a proposal which has languished at various stages in the Mexican legislative process since 2009, and gives Mexican field commanders wide latitude in dealing with organized crime, especially in counternarcotics operations. Among the proposals are permitting field commanders to cancel public events, to cut electrical power to an area and to allow the Mexican military to monitor social media such as Twitter and Facebook, as well as others.

But the biggest obstacle to the Ley de Seguridad Nacional is the proviso that allows the Mexican president to declare a state of emergency and apply it to a specific location, such as a state, without first consulting with his cabinet, the Chamber of Deputies, or the Senate, consulting only with his commanders.

A law that permits a nationwide state of emergency exists in Mexico, but the chief executive has a number of hurdles to pass before the state of emergency can be imposed.

For real life and personal reasons, elements of the Mexican left has vehemently opposed the new law. Many of them suffered under a series of Partido Revolucionario Institucional (PRI) presidents, when those executives unleashed the power of their military against hostile and sometimes armed opposition groups.

But aside from the personal reasons, placing such power in the hands of a single group, the president and his military -- already under Mexican law a close-knit group -- doesn't sounds like very sound public policy, but for Mexican organized crime.

The Ley de Seguridad Nacional law had been advancing last year at a brisk pace, passing a court test in May, 2011 and then, suddenly with the advent of Javier Sicilia and his peace group, had insufficient life to survive beyond the last regular session of the Mexican senate. Despite promises made last August by PRI Chamber of Deputies leader Jorge Carlos Ramirez Marin to pass the law in the wake of the Monterrey gaming establishment arson, the law has been tabled. Despite Calderon's best efforts to advance changes in Mexican Code of Military Justice Article 57, no movement has been made to advance the much more sweeping law on national security.

The problem for NGOs such as Human Rights Watch was the informal announcement made by SCJN chief justice Juan Silva Meza the very next day, when he walked the ruling back from its original intent, saying the federal court judges will have the widest latitude in deciding whether human rights cases will proceed, or if those cases will be thrown out.

Human rights groups want to conflate their standards of human rights violations, standards so low as to be non-existent, and up to a point the Mexican legal and political establishment has gone along. But when cases of human rights violations by Mexican military against civilian reaches a much more rigorous and less politically charged level, the federal level, human rights groups may well see their agenda fall apart in the face of the reality of national security.

Chris Covert writes Mexican Drug War and national political news for Rantburg.com
Posted by: badanov || 04/15/2012 00:00 || Comments || Link || E-Mail|| [271 views] Top|| File under:
China-Japan-Koreas
Pudgy emphasizes 'military first'
PYONGYANG, North Korea: Hours after a failed rocket launch criticized abroad as a covert test of missile technology, North Korea's new leader underlined the country's "military first" policy with a budget that allocates a sizable chunk of funding to defense spending.

North Korea's legislature also rubber-stamped Kim Jong Un's leadership of the country and promoted a host of relatively younger military officials to the powerful National Defense Commission, state-run media reported Saturday, in a strong indication that will have an overarching role in policy, just as it did under his father, late leader Kim Jong Il.

Still, Premier Choe Yong Rim told legislators the nation's top priority is to build up the economy and improve the people's standard of living, according to the state-run Korean Central News Agency.

North Korea's Supreme People's Assembly convened Friday for a special one-day session to ratify appointments and promotions, discuss this year's budget and to make constitutional amendments to formalize Kim Jong Un's leadership of the country.

Kim Jong Un was made first secretary of the National Defense Commission, a post formally making him the nation's leader. Joining him on the commission were three new, relatively younger, officials in the first major reshuffle of the body since Kim, who is believed to be in his late 20s, took power four months ago following his father's death.

The legislature also approved setting aside 15.8 percent of the budget for defense -- roughly the same amount as the past two years, confirmation that resources will continue to be pumped into the military under Kim Jong Un.

However, the premier said the focus will rest on improving the economy.

"This year the Cabinet will concentrate all efforts on light industry and agriculture and lay a solid foundation for building an economic power," Choe told legislators, according to KCNA.
Posted by: Steve White || 04/15/2012 00:00 || Comments || Link || E-Mail|| [365 views] Top|| File under:
Europe
"All Muslims out of France!"
Google translate


Omar al-Haddouchi, the infamous ideological leader of the jihadist movement in Morocco, has a bizarre fatwa: All Muslims must as soon as possible to leave France for North African countries.


Okay, he's got our interest...

According to the preacher, Muslims have nothing to look for in France include the burka ban, mitigating the call to Friday prayers and tighter controls on Muslim radicals after the terrorist attack in Toulouse.

Also among Dutch Muslim radical sheik has many supporters. Al-Haddouchi was sentenced to thirty years in prison because of his connections to the perpetrators of the suicide bombings in Casablanca in May 2003, but was released from prison last year after the Moroccan King Mohammed VI gave him a pardon. Omar al-Haddouchi compares non-Muslim countries with "a toilet where you leave a big message and then leave."

In his fatwa, pronounced in a 14 minute video speech, which is currently circulating on jiadwebsites said Al-Haddouchi: "Do your best in spreading this message and do your best in saving people and getting them out of the darkness of ignorance and disbelief at the expanse of Islam. If someone is weak in Sharia knowledge, the only thing he has to do is to walk away from the countries of the infidels, especially in our time. You must depart from the land of the infidels."


Only problem is, what if the Dar-al-Islam doesn't want you?



This article starring:
Omar al-Haddouchi
Posted by: tipper || 04/15/2012 12:48 || Comments || Link || E-Mail|| [382 views] Top|| File under:
Report: German Ship Halted With Weapons For Syria
German ship stopped after owners discover it's carrying Iranian weapons to Syria regime

Germany's government said Saturday it is looking into a report that weapons bound for the Syrian regime were loaded onto a German-owned ship.
 
German weekly Der Spiegel reported that the Atlantic Cruiser was halted in the Mediterranean after its owners were warned it was suspected to be carrying Iranian military equipment to Tartus, Syria, where it was supposed to arrive Friday.

Der Spiegel quoted shipping agent Torsten Lueddeke of Hamburg-based CEG Bulk Chartering as saying: "We stopped the ship after we received information on the weapons cargo."
 
He said the ship had been chartered to an Odessa, Ukraine-based company called White Whale Shipping and "they declared to us as cargo above all pumps and things like that," according to the report. "We would never have allowed weapons on board."
 
The ship's current whereabouts weren't clear. Der Spiegel -- which reported that the suspect cargo was loaded in Djibouti -- said it had changed course for Iskenderun, Turkey, on Friday and then stopped about 50 miles (80 kilometers) southwest of Tartus and sailed in circles.


Perhaps it's not just weapons they're shipping from Iran...


The ship, which had been chartered by a Ukrainian shipping company, was delivering weapons to Syrian
Hereditary President-for-Life Bashir Pencilneck al-Assad


Before going into the family business Pencilneck was an eye doctor...


, who has been coping with 11-month-long mass protests against his rule According to the report, the German government's economic ministry has announce that it will investigate any and all smuggling attempts.

The ship was initially identified by Syrian defectors who alerted the German company of the illegal cargo aboard, the report stated.

This is not the first time a German vessel has been used to smuggle Iranian arms. In March 2011, the Israeli navy seized the Victoria

fat merchantman

as it was sailing off Israel's coast on its way to Egypt while flying a Liberian flag. The ship was carrying 50 tons of weaponry destined for

Hamas, always the voice of sweet reason,

, including advanced Iranian-made radar-guided anti-ship missiles.

The Iranian regime does not confine its weapons smuggling to German vessels. In November 2009, Israel also intercepted the Francop ship, which was sailing near Cyprus on its way to Syria. Flying an Antiguan flag, the vessel was found to be carrying around 500 tons of weaponry, including long-range Katyusha rockets.

In January, IDF Chief of Staff Lt.-Gen. Benny Gantz said he was working to recruit countries from around the world to help combat what he called the "transatlantic smuggling" of weaponry from Iran to its terror proxies in the region..
Posted by: trailing wife || 04/15/2012 00:00 || Comments || Link || E-Mail|| [266 views] Top|| File under:
The Grand Turk
In Turkish 'dream city' for Syria refugees, hope of return dims
(Ma'an) -- Life is starting to look more permanent for the Syrian refugees in Kilis. There are no tents in the Turkish camp. Instead, thousands of white cubicles sit in endless rows.

With every grey brick laid along the paths that criss-cross the sea of container houses, Terkia Zarzoureh feels she is further from returning to her home across the border.

"We left our home in Jisr al-Shughur almost 11 months ago, and I think it will still be a long time before we ever go back again," says the 27-year-old mother-of-six, whose family

decamped

some of the first scenes of bloodshed from Hereditary President-for-Life Bashir Pencilneck al-Assad


Trampler of Homs...


's crackdown on the year-long revolt against his rule.

Even as diplomats debate ceasefires and the deployment of monitors to calm Syria's streets, the builders of Kilis seem to think Syrian refugees are in for a long haul.

Three large yellow schools are being constructed. Two mosques with blue minarets and stained glass windows mark either end of the camp.

"This is not a camp, this is a city. Next month you will see a different world here, like a dream city," says Suphi Atan, a Turkish Foreign Ministry official who oversees the Syrian refugee camps.

In the linoleum-tiled floors of a new administrative office, Atan shows visitors seated in black leather chairs a color-coded map outlining this camp, made for 12,000 of Turkey's nearly 25,000 refugees. He proudly notes the "Carrefour-style" store being built, for everything from vegetables to shoes.

Back in Syria, security forces and rebels have mostly stuck to a ceasefire imposed on April 12 through a deal brokered by special envoy Kofi Annan

...Ghanaian diplomat who served as the seventh and so far the worst Secretary-General of the UN. Annan and the UN were the co-recipients of the 2001 Nobel Peace Prize for something or other that probably sounded good at the time. In December 2004, reports surfaced that Kofi's son Kojo received payments from the Swiss company Cotecna, which had won a lucrative contract under the UN Oil-for-Food Program. Kofi Annan called for an investigation to look into the allegations, which stirred up the expected cesspool but couldn't seem to come up with enough evidence to indict Kofi himself, or even Kojo...
. The United Nations


...an idea whose time has gone...


is now discussing sending in a small monitoring mission to observe the truce.

But Zarzoureh says it is not convincing enough to leave Kilis.

"Who believes in these things? Our neighbors came 10 days ago, they saw rockets and death. Right now all I want to worry about is how to fit a family of eight in two rooms," she said, frying potatoes for dinner on a stove next to her bed.

"This is not the home I want, but I may have to settle for this for a long time. We will not see our homes again until Bashir al-Assad falls."

Turkey has spent about $150 million on refugee camps, Atan said. Kilis' construction will cost $50 million and take another $2 million per month to run. Turkey is now accepting international aid to share the rising cost.

"As the Turkish government we should be prepared for the worst scenario," Atan said. "We do not hope that this conflict continues very long but we want to be prepared for hosting our brothers coming from Syria."

'Dream is dead'

Around 500 Turkish employees will work in Kilis, including police, teachers and doctors. The freshly painted clinic will have x-ray machines and operating rooms.

But for Syrians living here, the tall aluminum walls topped with barbed wire and the police watchtowers that loom above are a stark reminder that they are fleeing a nightmare.

Mahmoud's family carried his half-paralyzed body for three days to bring him to Kilis, after shrapnel pierced his neck when a rocket hit his home in northern Idlib province. He lies pale on the floor as his mother and seven sisters huddle around him.

"I can move my left foot a little bit. I don't know what happens next. A few months ago I was protesting, now I try not to worry about the future," the 15-year-old boy said.

Just visible over the wall near his new home are the green peaks of Syria and the Syrian flags waving from an army border post nearby.

Syria's Interior Ministry called on refugees to return home after the truce. But Mohammed says that is not an option.

"Look what happened to me, this is a big scar to remember the price for asking for freedom. We won't go back until Bashar is gone," he said.

Only rows of tattered laundry and a playground swarming with children break up the endless rows of identical houses.

Residents also try to personalize their new homes. Black graffiti labels one road the "Conqueror of Assad Street", other homes cluster around an intersection dubbed "Freedom Square".

As some 9,000 inhabitants already in Kilis settle in for a long stay, a new pace of daily life emerges.

Women roll out dough for bread on door stoops. Nearby, young men have dragged the metal frames of the bunk beds onto the street as makeshift shop counters, filled with candy and cigarettes to sell.

Mustafa, a 25-year-old activist from Hama, lays on a mat outside rewrapping a gunshot wound through his leg. He is grateful for his new home in Turkey, but says it is no dream.

"They could build us a palace and we wouldn't forget we were refugees," he said. "It is hard to dream here, being here means that for now, our dream is dead."
Posted by: trailing wife || 04/15/2012 00:00 || Comments || Link || E-Mail|| [271 views] Top|| File under:
Detroit Muslims sue US, alleging strip searches at border
A group of Muslim Americans filed a lawsuit against the United States government, alleging they were profiled, handcuffed and subjected to invasive body searches at the U.S.-Canada border because of their religion. The lawsuit filed in Detroit is the latest case claiming that U.S. agents are abusing their power at U.S.-Canada border crossings. Three other lawsuits have been filed in federal court during the past year involving non-Muslim Canadian women who also say they have been subject to invasive strip searches.

Friday's lawsuit was filed on behalf of four Muslim-American men by CAIR and Shereef Akeel, a Huntington Woods attorney. The suit was filed after the council had filed complaints over the allegations with the civil rights office of the Department of Homeland Security last year. But that office said it did not have the legal authority to address the complaints.

The lawsuit says that since 2008, the four men, including the imam of a large mosque in Canton, were at various times detained, handcuffed, strip-searched and questioned for hours. Sometimes, agents would surround their cars with guns. Agents would ask questions such as: Which mosque do you go to? How many times a day do you pray?

According to the lawsuit, "The questioning and treatment ... humiliates Muslim-American travelers ... and wrongly stigmatizes them as violent threats based solely on ... their religious beliefs."

The suit was filed against three federal agencies: Customs and Border Protection, the Transportation Security Administration and the FBI. It alleges the men's constitutional rights were violated.

Ken Hammond, a spokesman for the local office of Customs Border Protection, said the agency "strictly prohibits profiling on the basis of race or religion." Hammond also said that it follows the Department of Justice's rules on how race can be considered.

One of the plaintiffs, Wissam Charafeddine, 35, of Dearborn, said he has repeatedly been jailed when he has crossed the border. He said that every time he has crossed in the last three years, he has been fingerprinted and body searched, "where every part of the body is touched and squeezed."
Posted by: ryuge || 04/15/2012 00:00 || Comments || Link || E-Mail|| [286 views] Top|| File under:
India-Pakistan
Nuggets from the Urdu press
Yunus Habib's gift of Rs 1.5 billion
Daily Mashriq reported that banker Yunus Habib told the Supreme Court that he had put together nearly Rs 1.5 billion on behalf of Army Chief Aslam Beg and distributed it to politicians and journalists to defeat the PPP in 1990 elections. After he said that he had no record of this distribution, the Court added that it had uncovered some details and would keep them sealed.
 
Mian Amir as new Punjab governor?
Reported in Mashriq after the debacle of the defeat of PPP leader Aslam Gill as Senate candidate because the PPP members of Punjab Assembly did not vote properly, the central PPP was enraged and wanted to change Governor Punjab Latif Khan Khosa. The new governor would be Lahore's ex-mayor Mian Amir Mehmood who is also the owner of University of Central Punjab and Dunya TV channel. Chief Minister Shahbaz Sharif was also trying to make Mian Amir join the PMLN.
 
Imran Khan fails in his saint's city
Reported in Jinnah the mammoth meeting of Imran Khan

... aka Taliban Khan, who ain't the sharpest bulb on the national tree...
's tsunami party Tehrik Insaf failed in Gujjar Khan where his saint Dr Rafeeq Akhtar lived. Imran reached there two hours late, while two and half thousand chairs remained empty. This triggered speculation about the fizzling out of Tsunami Khan and that his party had probably lost steam.
 
Raja Zafrul Haq versus nationalities
PMLN leader Raja Zafrul Haq was quoted by Nawa-e-Waqt as saying that there was a conspiracy to divide Pakistain into nationalities instead of one nation on the pattern of the Soviet Union - which was a plan that his party would defeat.
 
Khaleda Zia took money from ISI
Incumbent prime minister of Bangladesh Hasina Wajed was quoted by Jang as saying that her opposition leader
Khaleda Zia
Three-term PM of Bangla, widow of deceased dictator Ziaur Rahman, head of the Bangla Nationalist Party, an apparent magnet for corruption ...
had received bribes from Pakistain's ISI on the eve of 1901 elections to defeat the Awami League of Hasina Wajed and to incite trouble in the north-western states of India through Bangladesh. In all, Khaled Zia received Rs 50 crores. At that time Pakistain itself was reeling under the scandal called Mehrangate.
 
Taseer's family will stay in Pakistain
Quoted in Jang daughter of late governor Punjab Salmaan Taseer, Sheherbano Taseer, said on the occasion of Women's Day in Lahore that despite the fact that her father was treated shabbily and her brother was being held by terrorists, her family would not leave Pakistain but stay to face the challenge.
 
Blasphemy law revives divine love
Famous TV preacher and scourge of minorities Amir Liaquat Hussain was quoted by Jang as saying that Blasphemy Law was a blessing that kept faith alive (imaan zinda rakhta hai). He said it was the love of Prophet Muhammad

(PTUI!)

which kept the faith intact.
 
Osama's wives killed him through infighting
Daily Nawa-e-Waqt reported that Osama's many wives could have been the cause of his death because they were fighting among themselves while living with him. Intimate wife Amal and her son Khalid were convinced that wife Khairya was thinking of betraying him to the Americans after she had asserted that she would 'do the last great thing for Osama'. Osama was himself was suspicious but was helpless in the face of his wives and left the matter to Allah.


This, my dears, is why it is safest to be monogamous. 

Arbab Raheem speaks up from Dubai
Daily Nawa-e-Waqt telephoned ex-chief minister Sindh Arbab Raheem in Dubai who immediately revealed that Zardari had made him the offer of office if he joined the PPP. Raheem said the country was tired of PPP's robbery (loot-maar) but the PML must unite once again against it.
 
Foreign affairs committee not too united
Quoted in Nawa-e-Waqt members of Senate standing committee on foreign affairs spoke differently on the subject. Salim Saifullah said good relations with neighbours were greatly needed. But others said that US alliance with India was a great hurdle. SM Zafar said that by boycotting the Bonn conference after the Salala attack by US greatly boosted the confidence of Pakistain.
 
Pasha was behind Imran Khan
Daily Jang reported that many people were happy that General Pasha of the ISI was not retained on another extension. One party was PMLN which thought that Pasha was behind the Imran Khan phenomenon directed against the PMLN to make it lose the coming election. The PMLN therefore was at the forefront of those who did not want any extension given to Pasha. Mashriq reported that Pasha's relations with the US had soured but that the new ISI chief was close to Army Chief Kayani


... four star general, current Chief of Army Staff of the Mighty Pak Army. Kayani is the former Director General of ISI...


and had served with him. Both are supposed to want that in relations with the US be normal.
 
Zardari is a fake Baloch
Politician with a funny bone JUI's Hafiz Hussain Ahmad stated in Nawa-e-Waqt that fake Baloch leaders like Zardari had damaged Balochistan



...the Pak province bordering Kandahar and Uruzgun provinces in Afghanistan and Sistan Baluchistan in Iran. Its native Baloch propulation is being displaced by Pashtuns and Punjabis and they aren't happy about it...


. He said he was asking the army to quit Balochistan but the Baloch like Talal Bugti are inviting the Army in. He said warrants of Musharraf should be pasted on the gates of the GHQ in Rawalpindi.
 
Driver makes money off accidents
A driver called Sajid was reported by Jinnah to have earned Rs 77 lakh from the American embassy after he was

maimed

after his car was hit by an American. Later he got interested in doing more of the same for the Americans, which was hitting the car of the Iranian ambassador in Islamabad. He was being investigated.
 
Hindu girls being 'converted' and married
Daily Mashriq reported that the trend in Sindh to convert Hindu girls and marry them was on the increase thus damaging the family life of the Hindu minority there. The courts let this happen because the converted girls were made to tell the court that they had converted for real. Those involved in this were powerful local feudal lords.


And besides, they're cheap. No bride price, no expensive wedding...the son of a poor man could do worse.

Imran destined to win!
Writing in Jang Haroon Rasheed stated that Imran Khan was predestined by Allah to win and therefore it was not possible to understand his leadership according to reason. But people writing against him were motivated by personal animus, especially one popular English columnist (Ayaz Amir?) whose column was greatly admired who wanted to join Imran but was enraged by rejection by Tehrik Insaf. Most people were unable to understand Imran Khan.


 The utter blankness of the utterly blank slate is like unto nirvana itself. One can only partake of the blankness... Or not.

'Fixer' fast bowler Amir in love
Daily Mashriq reported that young Pak fast bowler who had spent time in British jail for fixing a match has left prison with love in his heart. Sajida Malik his lawyer is the latest development in his life but the family says that relations between him and Sajida Malik are strictly professional.
 
Message for new ISI chief
Famous columnist Irfan Siddiqi wrote in Jang that the new ISI chief Zaheerul Islam was welcome to his job but he must keep in mind the fact that being lenient to the US was not in the interest of Pakistain. The arrest of Raymond Davis showed united action between the army and political leadership but letting him go in the end was not good. General Pasha was looked at by Americans with hostility because he had tried to keep the Americans within limits. This was very important.


Good luck with that, guys. Really.
Posted by: trailing wife || 04/15/2012 00:00 || Comments || Link || E-Mail|| [274 views] Top|| File under:
Iraq
Iraq's Sadr Slams 'Maliki Arrest' of Election Head
Anti-U.S. Shiite

holy man
Moqtada Tater al-Sadr


... the Iranian catspaw holy man who was 22 years old in 2003 and was nearing 40 in 2010. He spends most of his time in Iran, safely out of the line of fire, where he's learning to be an ayatollah...


on Saturday accused the prime minister of having engineered the arrest of Iraq's electoral chief to serve his own purposes of staying in power.

Faraj al-Haidari, head of the Independent High Electoral Commission (IHEC), was

jugged

on Thursday for alleged corruption along with another of the body's members, Karim al-Tamimi.

"The one who ordered the arrest is to be precise brother (Prime Minister)
Nouri al-Maliki


... Prime Minister of Iraq and the secretary-general of the Islamic Dawa Party....


," Sadr said.

"Maybe the arrest is to the benefit of the brother prime minister, because in my opinion, he is working on postponing or cancelling the elections," he said in a statement from his office in Najaf.

Haidari "was

set to sit in solemn silence in a dull, dark dock, in a pestilential prison with a life-long lock

while there are other people more important than him who are walking (free) and controlling peoples' destinies," said Sadr, whose movement has 14 MPs in parliament and is a key member of Maliki's unity government

"The arrest of Haidari should be under the law and not under the power of dictatorship," he said.

Sadr's statement further ratchets up political tension, a day after the presidency of Iraq's autonomous Kurdistan region and a leading MP from Sunni-backed Iraqiya list said the arrests were an attack on democracy.
Posted by: trailing wife || 04/15/2012 00:00 || Comments || Link || E-Mail|| [259 views] Top|| File under:
Israel-Palestine-Jordan
PA: Accelerating Over The Financial Cliff
Ministries agree financial support for ex-detainees


They're already paying their employees at increasingly irregular intervals as pledges continue to be ignored, so why not add another expense?

(Ma'an) -- The Paleostinian Authority has agreed to give financial support to prisoners

jugged

by Israel before the Oslo Accords, an official said Thursday.

The Oslo Accords led to the creation of the Paleostinian Authority in 1994.

The Ministry of Detainee Affairs and the Finance Ministry have agreed that former detainees who were

set to sit in solemn silence in a dull, dark dock, in a pestilential prison with a life-long lock

prior to 1994 will receive around 600,000 shekels ($160,000), director of prisoner affairs Bassam al-Majdalawi.

The PA will continue to provide for former prisoners, al-Majdalawi said, applauding the role of PA Prime Minister Salam Fayyad


...Fayyad's political agenda holds that neither violence nor peaceful negotiations have brought the Paleostinians any closer to an independent state. The alternative to both, violent negotiations, doesn't seem to be working too well, either...


in supporting ex-detainees and their families.

Around 40 percent of Paleostinian men living in the occupied territories have been

jugged

by Israel at some point in their lives.

A total of 3,312 Paleostinians were

set to sit in solemn silence in a dull, dark dock, in a pestilential prison with a life-long lock

by Israeli authorities in 2011.

Around 300 Paleostinians are currently held in administrative detention in Israel, including around 20 MPs.
Posted by: trailing wife || 04/15/2012 00:00 || Comments || Link || E-Mail|| [259 views] Top|| File under:
2 More Airlines Cancel 'Flytilla' Activists' Tickets
Air France, Jet2.com cancel tickets of four West Bank-bound women at Israel's request

British airline Jet2.com and Air

La Belle France

have cancelled the tickets of four women planning to travel to Israel on Sunday to take part in the pro-Paleostinian "flytilla" protest.
 
According to The Guardian, the low-cost airline relented to Israel's request to refuse the women service.

"It never crossed my mind that Israel could stop people with British passports leaving British airports," One of the women, Norma Turner, told the Guardian.


They can't, you stupid bint. But they can refuse to let you step foot on their territory. You, my dear, are what the diplomatic types call Persona Non Grata.

Jet2.com informed the women by email that the airline has refused to carry them and would not issue a refund. 


How nice -- they get to pay to be rejected, and the airline won't lose by it.

The airline said in the messages it had been obliged to provide the Israeli authorities passengers' names, dates of birth, passport numbers and nationalities.

"As a result of providing that information, Jet2.com has been informed by the Israeli authorities that you will not be not permitted to enter Israel," the e-mails said. "Consequently, if Jet2.com carries you to Israel, you will be refused entry and Jet2.com will be liable for both a fine and your return to Manchester.
 
"We regret that, in light of the decision taken by the Israeli authorities, we are unable to accept you for carriage to Israel on this occasion and your booking with Jet2.com has been cancelled."
 
The airline apologized and said the cancellation was "totally beyond our control" but said the passengers would not be reimbursed.
 
Meanwhile,


...back at the sandwich shop, Caroline was experimenting with ingredients of increasing volatility...


Julie Lachapelle, a Canadian activist, received a message of similar nature from Air

La Belle France

.
 
Air

La Belle France

and Jet2.com join German airline Lufthansa, which cancelled dozens of airline tickets reserved by "flytilla" passengers on Friday.
 
Some 1,500 pro-Paleostinian activists from several countries plan to land in Ben Gurion Airport on Sunday, and from there proceed to the Paleostinian Authority.
 
The Immigration and Population Authority has requested airlines to avoid transporting known activists, explaining that the protesters intend to travel to Israel illegally and therefore will be denied entrance. The airlines would be held responsible for taking deported activists back to their countries of origin. An unwelcome passenger list was attached to the request.
Posted by: trailing wife || 04/15/2012 00:00 || Comments || Link || E-Mail|| [271 views] Top|| File under:
Israel Sends 'Welcome Letter' To Pro-Palestinian Activists
Upon their arrival to Israel the pro-Paleostinian "flytilla" activists will receive an official letter from the Israeli government that reads: "We appreciate your choosing to make Israel the object of your humanitarian concerns. We know there were many other worthy choices. You could have chosen to protest the Syrian regime's daily savagery against its own people."
 
"We suggest to let you solve first the real problems of the region, and then come back and share with us your experience," the letter concludes.
The full text of the letter.
Posted by: trailing wife || 04/15/2012 00:00 || Comments || Link || E-Mail|| [264 views] Top|| File under:
1600 Palestinians In Israeli Jails To Go On Hunger Strike
Some 1600 Paleostinians in Israeli prisons will go on an open-ended hunger strike as of April 17, the Paleostinian Authority Minister for Prisoner Affairs, Issa Qaraqi, announced Saturday.

The prisoners who will go on hunger strike are affiliated with

Hamas, always the voice of sweet reason,

, Islamic Jihad
...created after many members of the Egyptian

Moslem

Brotherhood decided the organization was becoming too moderate. Operations were conducted out of Egypt until 1981 when the group was exiled after the

liquidation

of President Anwar Sadat. They worked out of Gaza until they were exiled to Lebanon in 1987, where they clove tightly to Hezbollah. In 1989 they moved to Damascus, where they remain a subsidiary of Hezbollah...
, the
Popular Front for the Liberation of Paleostine


... Paleostinian Marxist movement, founded in 1967. It is considered a terrorist organization by more than 30 countries including the U.S., European Union, Australia, Canada, and Antarctica. The PFLP's stated goal is the establishment of a socialist State in Paleostine. They pioneered armed aircraft hijackings in the late 60s and early 70s...


and the
Democratic Front for the Liberation of Paleostine


... a breakaway faction of the Pöpular Frönt för the Liberation of Paleostine. The are regarded as the most intellectual of Paleostinian fedayeen groups, smoking cheap cigarettes and drawing heavily on Marxist-Leninist theory to explain their crappy lives. They can occasionally be seen strutting through the streets of Paleostine, dressed up like soldiers and lugging firearms, though they seldom manage to hit anything and then usually by accident. This may be because of their habit of wearing black masks that cut off most of their vision. That would also explain their habit of occasionally walking into walls, which is a well-known attribute of those immersed in true understanding of the dialectic...


Fatah prisoners have yet to decide whether they want to join the hunger strike or not, said Fares Kadoura, chairman of the Paleostinian Prisoners Club in the West Bank.


The thing about a hunger strike is that one gets so darned hungry before it's over, dontchaknow.

Cindy Sheehan didn't. Then again, her hunger strike allowed smoothies. I think she gained weight...

The prisoners are demanding an end to administrative detentions and solitary confinement and that Israel permit families from the

Gazoo

Strip to visit their sons in prison. They are also demanding that Israel cancel its decision to ban academic studies and newspapers.
Posted by: trailing wife || 04/15/2012 00:00 || Comments || Link || E-Mail|| [356 views] Top|| File under:
Syria-Lebanon-Iran
Back to the Future - Iran Talks "Hopeful"
Western diplomats claimed modest progress Saturday after more than 10 hours of talks with Iranian officials, raising hopes for at least a temporary easing of a nuclear crisis that has fueled fears of a new military conflict in the Middle East.

The day-long talks at an Istanbul conference center did not yield an agreement on specific curbs to Iran's nuclear program, but U.S. and European officials described the negotiations as "constructive and useful" and said a second round had been set for May 23 in the Iraqi capital, Baghdad.


This is datelined April 14 - THIS year.


"While the atmosphere today was positive, and good enough to merit a second round, there is urgency for concrete progress, and the window for diplomatic action is closing," said the official, who spoke on the condition of anonymity to describe diplomatic deliberations.


He's free to be quoted on global warming, Hollywood Starlets, and other such topics, just not diplomatic deliberations.




And always not for attribution...


The chief Iranian representative, Supreme National Security Council Secretary Saeed Jalili, called the talks a "success" and said he believed the atmosphere was now conducive to progress.

"We saw a positive approach," said Jalili, speaking through an interpreter. "We consider it a step forward. For Iranian people, the language of threats and pressure don't work. But the approach of appeasement cooperation and talk could be fruitful."


He may even believe what he says, but wait ...


The senior U.S. official said that during the meetings, Jalili "repeated what they said in the past, that it is un-Islamic to have a nuclear weapon."

Signaling Iran's intention to take a tough line in the future talks, Jalili said Tehran would insist on having "full rights under the non-proliferation treaty," implying that it will continue to maintain its right to enrich uranium, which it says it needs for peaceful nuclear energy uses.


Groundhog Day!



Before taking the podium, Jalili's aide displayed a poster of Iranian scientists killed in bomb attacks over the past four years -- assaults Jalili denounced as terrorism.


Maybe, but we are not sending in molten-copper shaped charges yet.


While diplomats welcomed the chance for continued dialogue with Iran, the prospect of extended negotiations carries political risks for the White House. Israeli and Arab leaders have warned that Iran may use them as a stalling tactic or a means to divide public opinion. Fruitless negotiations could also leave President Obama vulnerable to attacks from Republican opponents who have sought to portray the administration as stoopid soft on Iran.

"Nobody knows exactly how to make a deal on the nuclear issue," said Aaron David Miller, a former State Department official and a veteran of Middle East negotiations. "But none of the three prospective combatants [Israel, Iran and the United States] wants a regional Armageddon, and that's why a negotiating process is king and will rule for much of 2012."


Negotiate - until it's too late.
Posted by: Bobby || 04/15/2012 08:28 || Comments || Link || E-Mail|| [573 views] Top|| File under:
Who's in the News
70
[untagged]
1
al-Qaeda in Arabia
1
Pirates
1
Jamaat-e-Islami
1
Govt of Syria
1
Govt of Sudan
1
al-Shabaab
Bookmark
E-Mail Me
The Classics
The O Club
Rantburg Store
Comments Spam
The Bloids
The Never-ending Story
Thugburg
RSS Links
Gulf War I
The Way We Were
Bio
Merry-Go-Blog
Hair Through the Ages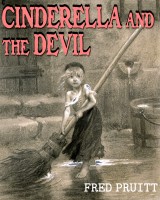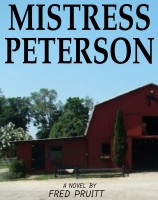 On Sale now!


A multi-volume chronology and reference guide set detailing three years of the Mexican Drug War between 2010 and 2012.

Rantburg.com and borderlandbeat.com correspondent and author Chris Covert presents his first non-fiction work detailing the drug and gang related violence in Mexico.

Chris gives us Mexican press dispatches of drug and gang war violence over three years, presented in a multi volume set intended to chronicle the death, violence and mayhem which has dominated Mexico for six years.
Click here for more information


Meet the Mods
In no particular order...


Steve White
Seafarious
Pappy
lotp
Scooter McGruder
john frum
tu3031
badanov
sherry
ryuge
GolfBravoUSMC
Bright Pebbles
trailing wife
Gloria
Fred
Besoeker
Glenmore
Frank G
3dc
Skidmark
Alaska Paul



Better than the average link...



Rantburg was assembled from recycled algorithms in the United States of America. No trees were destroyed in the production of this weblog. We did hurt some, though. Sorry.
54.80.68.137