Afghanistan
US Envoy Warns of 9/11-Style Attack if Mission Quitted
The US Ambassador to Afghanistan Ryan Crocker has told a British newspaper, The Daily Telegraph, that Al Qaeda would be able to increase its presence if the West leaves Afghanistan prematurely. His comments come as the US is preparing to withdraw the bulk of the surge this year and plan to end transition to Afghan forces next year.

"If we decide we're tired, they'll be back," Ambassador Crocker has warned.

"Al Qaeda is still present in Afghanistan. If the West decides that 10 years in Afghanistan is too long then they will be back, and the next time it will not be New York or Washington, it will be another big Western city," he further said.

The report said that Al

Qaeda gunnies

have returned to Afghanistan and will use the country as a base to launch September 11-style attacks on Western cities.

US military and intelligence officials have said that nearly 100 Al Qaeda operatives are in Afghanistan.

Mr Crocker said that Al Qaeda remained a potent threat despite suffering setbacks. "We have killed all the slow and stupid ones. But that means the ones that are left are totally dedicated," he said.

"We think we've won a campaign before our adversaries have even started to fight. They have patience, and they know that we are short on that," he said.

Last month,

President B.O.

said Al Qaeda had suffered severe damages in the last two years.
Posted by: trailing wife || 04/01/2012 00:00 || Comments || Link || E-Mail|| [266 views] Top|| File under: al-Qaeda
Afghanistan wants answers on long-term US military bases
KABUL: Afghanistan wants the United States to clearly spell out what sort of military presence it will leave behind once most of its combat troops leave by the end of 2014, a senior Afghan official said.


Not likely to be any. The Taliban will once again rule almost all your country, and you'll be hard-pressed to keep your families alive. Afghan opium and heroin will flood Russia. But you won't have any Americans on your land kicking down doors and looking at your wimmin, so you'll be happy. Right?

It is also pressing Washington in talks over future cooperation to detail to be more forthcoming on what will be on offer for Afghan forces as they ready to take over responsibility security in the country that is still at war.


Think you're ready. Go for it. Bye.

"These are issues that concern us. We want to know how many bases will be there, how many soldiers and what will be their mission. And what will we get from the United States for our security forces," Afghan President Hamid Karzai's chief spokesman Aimal Faizi told Reuters, without specifying what levels he thought would be appropriate.


Zero, zero, none, and nothing.

In negotiations for a Strategic Partnership Deal on long-term cooperation, one of the stumbling blocks is the US plan for a limited military presence to ensure members of al Qaeda and other militant groups do not find a sanctuary again.


But we can do that from orbit if necessary...

Countries such as Russia, China and Pakistan are wary of an indefinite US military presence in the region. Neighbouring Iran strongly opposes the plan.

"Ultimately, it is we who are responsible for our security. We are moving towards taking full control. If there will be foreign military, then it has to be put clearly in a future security document," another senior Afghan official said.
Posted by: Steve White || 04/01/2012 00:00 || Comments || Link || E-Mail|| [671 views] Top|| File under:
El-Shater resigns from Muslim Brotherhood to run for Egypt's presidency
Khairat El-Shater resigned from Muslim Brotherhood to run for presidency, said Mohamed Badie, the MB leader, in a press conference Saturday night, Ahram Online reported.


The MB doesn't want to be involved in politics, nope, nope, they'll just have their leaders run the country.

Egypt's Muslim Brotherhood has chosen El-Shater as the presidential candidate for the Islamist group's Freedom and Justice Party, "informed sources" within the faction told Egyptian newspaper Al Ahram earlier.

The decision was made by a majority vote among the party's members. Fifty six member's of the FJP's 108-representative council voted in favor of Shater, while 52 voted against.
Posted by: Steve White || 04/01/2012 00:00 || Comments || Link || E-Mail|| [602 views] Top|| File under:
Hundreds Of Tunisia's Mosques Held By Extremists
AFP - Tunisia's Religious Affairs Minister Nourredine al-Khademi on Saturday said the country will take stock of the hundreds of mosques now in the hands of Salafist

bad turban

s.

"This is a priority area for my administration," said the minister, who estimated that about 400 of Tunisia's more than 5,000 mosques


Or 8%, which doesn't sound so awful unless it marks an upward trend...

had fallen under the sway of ultra-conservative Salafists


...Salafists are ostentatiously devout Moslems who figure the ostentation of their piety gives them the right to tell others how to do it and to kill those who don't listen to them...


"Serious problems concern about 50 mosques, no more," he said, referring to cases where the original imams and worshippers had been forced out.

Khademi said that in the central city of Sidi Bouzid, for example, a major mosque was taken over by Salafists more than a year ago and was now known by locals as the "Kandahar mosque", after Afghanistan's Taliban stronghold.

"Hundreds of other places of worship are experiencing administrative problems: no imam or muezzin, no administrator," said Khademi, himself

a holy man

at the El Fateh mosque in Tunis, site of frequent Salafist protests.

A popular uprising in Tunisia early last year ousted long-standing dictator Zine el Abidine Ben Ali's regime and set off the Arab Spring. The moderate Islamist Ennahda party won October 2011 elections.

However,


some people are alive only because it's illegal to kill them...


Salafists, formerly banned, have become vocal, demanding that sharia or Islamic law form the basis of a new constitution.

Some secular and liberal groups have reacted angrily to the surge by religious hardliners, arguing that the democratic gains achieved by the January 2011 revolt risk being rolled back.

The religious affairs minister said his ministry has prepared to make an inventory of all the country's mosques, and a 20-member "Committee of Wise Men" to be chaired by the minister would be announced next week.

This commission -- to include imams, Islamic university lecturers and humanities teachers -- will be tasked with compiling the inventory.

"We are also looking at the recruitment of imams, who now have to hold at least a master's degree, preferably in Islamic studies, have a general education in the humanities, an openness to other religions, and be known for their morality in their neighborhood," said the minister.

By Ramadan -- the

Mohammedan

holy month, expected to start this year on July 20 -- "calm will have returned in our mosques," he said.

One of the Salafist leaders, Seif Allah Ben Hassine, insisted this week that the movement does not preach violence.

He said Tunisia "is not a land of jihad, but it is a land of religious preaching," according to the Friday edition of Tunisian daily Le Temps.

"We do not preach violence. All our actions may be summarized now in the moral preaching and works of charity," said Ben Hassine, known as Abu Yadh and considered one of the top leaders of the most radical Salafists.

Released during a post-revolution amnesty, Abu Yadh is the co-founder in 2000 of the Tunisian Fighting Group, which was listed in 2002 by the UN Security Council as linked to Al-Qaeda.

Abu Yadh fought in Afghanistan and was

tossed in the slammer

in 2003 in Turkey, before being extradited and sentenced to 43 years jail by the regime of Ben Ali.

"I am certain that Tunisia is not a land of jihad, but that it is a land of religious preaching... We only want good for our country and our countrymen," said Abu Yadh, adding that "the Salafist bogey" has been used to frighten the Tunisian people.
Posted by: trailing wife || 04/01/2012 00:00 || Comments || Link || E-Mail|| [278 views] Top|| File under:
Bangladesh
BNP settles for 2-day agitation
The BNP-led four-party alliance yesterday announced a two-day programme instead of a fresh date for its postponed March 29 hartal. The opposition will organise processions and rallies in all upazilas, districts and cities on April 11 and 25 to protest the increase in electricity prices, the government's "failure to address water and gas crises" and the incidents of "forced disappearances."

"We planned our programmes for April keeping people's interest in mind. Since the HSC examinations will be held in April, we announced a two-day programme so that people do not suffer," acting BNP secretary general Mirza Fakhrul Islam Alamgir told a four-party alliance rally in front of BNP's Nayapaltan office in Dhaka.

BNP Chairperson Khaleda Zia at a grand rally on March 12 in the capital declared a countrywide dawn-to-dusk hartal for March 29 to protest the government's "obstructions" to holding the rally.

The opposition on Sunday called it off as the hartal day coincided with "Astami Snan," a religious observance of the Hindus.


And because few showed up. But mostly because few showed up.

Fakhrul at yesterday's rally urged the government to create a level playing field for all for the next general election.


Translation: "we don't have a chance!" Next step is a boycott.

Meanwhile, the Opposition Chief Whip Zainul Abdin Farroque said that Speaker Abdul Hamid lost his neutrality by criticising Khaleda Zia in the House. Farroque said the party would rethink whether it should return to the next parliament session.

Posted by: Steve White || 04/01/2012 00:00 || Comments || Link || E-Mail|| [276 views] Top|| File under:
Caucasus/Russia/Central Asia
US general holds talks with Tajik president
DUSHANBE: US Central Command head, General James Mattis, on Saturday held talks with Tajik President Emomali Rakhmon as Washington seeks continued support for its military operation in next-door Afghanistan.

"Tajikistan would like to see further strengthening of the development of ties with the United States in the sphere of security and the establishment of peace and stability in the region," Rakhmon told the visiting US general in comments released by his office. Mattis for his part thanked Tajikistan for its support of the NATO-led operation in Afghanistan, saying Washington would continue providing assistance to the impoverished Central Asian nation's army and border guards, the Tajik statement said.

"The need to ramp up such cooperation is increasing, especially from 2014, that is upon the withdrawal of international coalition forces from Afghanistan," said the statement. Tajikistan, which shares a porous 1,340-kilometre border with war-torn Afghanistan, agreed in 2009 to permit the overland transit of non-military supplies intended for NATO operations in Afghanistan. Under NATO's strategy, Afghan army and police are due to assume security for the whole of the country by the end of 2014, while the United States hopes to keep a small force in place post-2014 pending negotiations with the Kabul government. On Friday, Mattis held talks with Gurbanguly Berdymukhamedov, the leader of isolated but energy-rich Turkmenistan. On Thursday, he met with Uzbek President Islam Karimov.

The office of Karimov, whose country also provides Washington with logistical support for the war in neighbouring Afghanistan, said the two countries had recently improved cooperation in political, economic, and regional security matters.
Posted by: Steve White || 04/01/2012 00:00 || Comments || Link || E-Mail|| [288 views] Top|| File under:
Europe
Police Get Right To Stop 'foreign-Looking' Travelers
While much of Europe has done away with passport checks, German police received judiciary approval to demand official ID of "foreign-looking" people. Human rights groups call the ruling discriminatory and illegal.


The Germans are getting nervous, it appears, and being a decisive people, they are acting upon it.

Passengers on trains travelling from Germany to

La Belle France

don't have to show their passports to cross the border, but a ruling from a German administrative court this week allows police to require "foreign-looking" passengers traveling on German trains to produce identification papers regardless of whether they are under suspicion of any wrongdoing.

The ruling stems from the case of a dark-skinned German

placed in long-term storage

by federal police after he refused to show his identification papers while traveling in a regional train. The man, who was not identified by the court in the western German city of Koblenz, had a verbal confrontation with the uniformed officers and later sued them for discrimination after he was forced to identify himself because of his skin color.

During the court hearing, one of the officers said he approached people who looked foreign to him. The court ruled the officer was within his rights to use appearance, including skin color, as the only reason to check a person's identity. The plaintiff had argued that police only had the right to demand papers of someone they suspected posed an "immediate danger."

The court said police had authority to check people's identity and residency status based on their appearance to fight illegal immigration. The ruling added that such checks were permitted only on rail lines that could be used to provide illegal entry to Germany or lead to breaches of Germany's Aliens Act.

"For reasons of capacity and efficiency, the federal police are limited to conducting spot checks," the court said in its ruling, adding that the officers were within their rights to use appearance in deciding whom to check.

Police said the ruling would make it easier for them to do their jobs.

"In just the last year, illegal immigration has increased by 20 percent to more than 20,000 confirmed cases," said Josef Scheuring of the German police union, adding that fighting this crime justified stricter controls.

Rights groups, however, voice their strong opposition to the court's ruling, saying that no German court had ever allowed skin color to be the deciding factor in whether police could demand to check a person's identity.

"The federal police have exceptional powers to initiate checks without suspecting wrongdoing," said Petra Pollmar-Otto of the German Institute for Human Rights. "But what this ruling confirms is a breach of a human rights


...which often intentionally defined so widely as to be meaningless...


ban on racial discrimination."

In response to an official inquiry by the Green Party, the German government in July 2011 wrote that legal checks of people not under suspicion of wrongdoing could not be conducted based on a person's origin, skin color or religion.

Karl Kopp of the rights group Pro Asyl said, "The court's ruling was not in accordance with the understanding of how police work in a democratic, constitutional state."

Alexander Klose, a Berlin-based lawyer who focuses on cases of discrimination, said he was surprised by the ruling.

"We now have legal evidence from a court showing that the federal police have regularly been practicing so-called ethnic profiling, that's something we did not know before," he said. "Such practices - that people can be selected for an identity check based on their appearance - have been denied until now by those responsible in the German Interior Ministry as well as the federal police."

Ahead of being taken into custody, the plaintiff in the case accused the police of using Nazi tactics by demanding to know his identity and searching his backpack after he refused to produce identity documents.

It has not been decided if an appeal will be lodged, but Klose said he saw grounds to do so.

"Employers, for example, are bound by the anti-discrimination laws and previous bad experiences with particular individuals cannot be an argument in the future," he said. "And what we rightfully demand of private employers and landlords we should also demand of the police as an organ of the state."

"Of course it is important that this ruling is corrected," said Kopp. "But it is just as important that the federal government clarifies laws dealing with suspicion-free identity checks so that a racial color code no longer plays a role in a country with millions of citizens who don't have pink skin."
Posted by: trailing wife || 04/01/2012 00:00 || Comments || Link || E-Mail|| [284 views] Top|| File under:
French Police: Detained Islamists Plotted Kidnap
[AFP] Seventeen people

jugged

by French police in a crackdown on suspected Islamist networks might have been plotting a kidnap, the head of the police intelligence's unit said Saturday.

"They appeared to be preparing a kidnap," Bernard Squarcini of the Central Directorate for Domestic Intelligence (DCRI) told La Provence newspaper.

He did not elaborate on the alleged plot, but said the group was made up of "

Frenchies

" who were involved in "collective war-like training, linked to a violent, religious indoctrination."

Some of those

incarcerated

belonged to a suspected

cut-throat

group called Forsane Alizza,


...Knights of Pride, they are were a soft jihad organization which aimed by public spectacle to remind the kufrs of France of their approaching dhimmitude. First noticed by the public when they invaded a Limoges McDonalds to shout antisemitic slogans in 2010, they subsequently got in the habit of leading prayer services in the streets, to block traffic. It is estimated there are only about 100 cadres, though recently they have been advertising for new members. The interior ministry banned them in February of this year for encouraging their fellow citizens to join the jihad in Afghanistan, as a result of which they seem to have decided to move on to more exciting pursuits...

he said.

"The group was dissolved as of February 29 and the funds of 26 of its members were frozen, but they continued to carry out physical training exercises in parks and woods and sought weapons," Squarcini told the Marseille-based newspaper. They were involved in paintball gun games, he said.

The arrests on Friday took place in several cities, including Toulouse, where

cut-thoat

gunman Mohamed Merah was

rubbed out

by police last week after a series of cold-blooded shootings that left seven dead, including three Jewish children.

French President Nicolas Sarkozy


...23rd and current President of the French Republic and ex officio Co-Prince of Andorra. Sarkozy is married to singer-songwriter Carla Bruni, who has a really nice birthday suit...


said the arrests were not directly linked to the Merah case, but he has called on police to increase its surveillance of "radical Islam" in what the opposition has described as a vote-catching move just a month ahead of a presidential election.

In the course of the latest arrests, police recovered "several computers, sim cards, weapons, money, 10,000 euros in small notes, four Kalashnikov rifles, eight rifles, seven or eight handguns, a taser, tear gas grenades," Squarcini said.

Those

jugged

were still being held on remand Saturday, police said.


CNN reports their lawyer says they're all innocent of everything.



This article starring:
Forsane Alizza
Posted by: trailing wife || 04/01/2012 00:00 || Comments || Link || E-Mail|| [594 views] Top|| File under:
The Grand Turk
Erdogan Warns Against Israeli Strike On Iran
An Israeli strike on Iran's nuclear facilities would have disastrous outcomes, Turkish Prime Minister Recep Tayyip Erdogan said Saturday, according to the Turkish daily Hurriyet.

Hurriyet reported that Erdogan made these comments while talking to journalists aboard his airplane, as he was returning from a meeting with

Iran's diminutive President
Mahmoud Short Round Ahmadinejad.

"The entire region would be devastated if Israel strike Iran," Hurriyet quoted Erdogan as saying.

On Wednesday, Erdogan met Iranian leaders in Tehran, and spoke out against any attack on a country "pursuing a peaceful nuclear program," Iranian state news agency, IRNA reported.

IRNA quoted Erdogan as saying any wise man is against the use of nuclear technology as arms and there should be no opposition to peaceful nuclear activities.
Posted by: trailing wife || 04/01/2012 00:00 || Comments || Link || E-Mail|| [309 views] Top|| File under:
Syria refugee crisis lands on Turkey's doorstep
Turkey is grappling with a refugee crisis stemming from the Damascus regime's military offensive against opponents as the country braces for a new influx of people fleeing the violence. More than 17,000 Syrians have fled across the border into Turkey to escape President Bashar al-Assad's brutal crackdown on anti-government protests since the uprising erupted in mid-March last year.


Put the UNHCR to work and we'll have Syrian refugees for the next hundred years. It'll be a growth industry...

The traumatised refugees are welcomed in camps described by local officials as "social life centres," which unlike those in Afghanistan and Somalia are aimed at boosting morale.

Turkish camps provide humanitarian aid including three meals a day, health services, clean water, and prayer rooms. Gendarmes are deployed at the camps in charge of security, but refugees are allowed to go outside to do shopping and visit their relatives in nearby Turkish towns.

The camps also offer schooling for children with Arabic-speaking teachers giving lessons in maths, Turkish, computer science and Koranic studies. The sick and injured are treated at hospitals and women join handicraft courses.

While it says it is ready to extend any help for Syrians, Turkey also fears the number of arrivals could soar to the level of the half-million Iraqi Kurds who poured across the border to escape Saddam Hussein's repression during the 1991 Gulf War.

Turkish officials have contingency plans in the event of a larger-scale incursion as regime forces storm opposition towns near the Turkish border.

Currently, the government has set up nine locations including eight tented camps and a "container city" in Kilis, some 150 kilometres (95 miles) east of the Hatay camps, to deal with the influx. Inhabitants of some camps in Hatay province have already been transferred to Kilis, where the prefabricated homes will initially receive 10,000 people.

East of Kiflis in Sanliurfa province, near the halfway point of Turkey's 910-kilometre (560-mile) border with Syria, another massive camp is under construction that can house up to 20,000 people.

While the mass influx is bound to have lasting consequences, Turkey is clear it does not want to see the Syrians as permanent residents and refuses to call them refugees.

"We call them Syrians under temporary protection, not refugees," Suphi Atan, head of the foreign ministry's task force in Hatay province, told AFP.

"They are deprived of the right to apply for refugee status. We expect them to voluntarily return to their country once the situation is secure," he said. "But we cannot compel any Syrians to go back."

Initially, the government had described them as "guests" to emphasise the temporary nature of their asylum in Turkey but later dropped the term because "there is no guest status in international law," Atan said.

Some of the Syrians have already applied for asylum in Turkey, Metin Corabatir, spokesman for the UN High Commissioner for Refugees (UNHCR) Turkey Office, confirmed. But his office, in close coordination with Ankara, had to turn down the asylum requests because the temporary protection status is applicable in international law, he told AFP.


Just a minor setback, boys, I'm sure the white Land Cruisers are on order...
Posted by: Steve White || 04/01/2012 00:00 || Comments || Link || E-Mail|| [270 views] Top|| File under:
Great White North
More controversial Muslim books discovered for sale in Canada
An Islamic bookstore in east Toronto sells books that encourage Muslims to usurp the Western world and install an Islamic State in its place. The books, written by deceased Islamic scholar Sayyid Abul Ala Maududi, are available at the Islamic Circle of North America bookstore.

In Jihad in Islam, Maududi wrote, "Islam wishes to destroy all States and Governments anywhere on the face of the earth which are opposed to the ideology and programme of Islam regardless of the country or the Nation that rules it. Islam requires the earth -- not just a portion -- but the whole planet."

Maududi was an influential Pakistani journalist, theologian and Muslim leader who wrote more than 120 books and pamphlets and lived from 1903 to 1979. In the preface to one of his books, he is described as an author who "provided the present-day revival of Islam with its intellectual foundations."

Maududi's books carry a common theme of Islam as a revolutionary "ideology and program which seeks to alter the social order of the whole world and rebuild it in conformity with its own tenets and ideals."

"Jihad," which he refers to in at least one book as a war against non-Muslims,


What?!? I thought jihad was all about the internal struggle for imorovement. Where'd he get that idea?

is in fact "undertaken for the collective well-being of mankind" to establish "God's order" in the world and create a "just and equitable social order among human beings," he wrote.

A request for the Islamic Society of Toronto to discuss the books was not immediately returned.

When one of the store's managers was asked by a reporter who posed as a customer whether he stocked "Jihad in Islam", he said he hadn't carried it for years because the RCMP had visited his store to ask questions about why it would carry such a book. Another manager said the store didn't carry any of the six books on the reporter's list.

Within 30 minutes, the reporter found Jihad in Islam and four of Maududi's other titles stacked on a bottom shelf in the middle of the store.

When it was revealed to the store manager that it was a Toronto Sun reporter who bought those books, he was irate, stating he "will say nothing" before he disappeared into an office at the back of the store.

In the The Process of the Islamic Revolution, Maududi wrote that Muslims "should be prepared to sacrifice all prospects of personal advancement in wordily life" including giving up friends and their own and their parent's expectations to further the expansion of Islam.

"Society, government, law, nation, country, whatsoever obstructs the achievement of their object [of an Islamic Revolution], they should be prepared to struggle against it," he wrote.

He wrote it is "impossible" for Muslims to live under an "alien State System" and observe Muslim beliefs.

In Jihad In Islam, Maududi wrote, "All rules which he considers wrong; all taxes that he deems unlawful; all matters which he believes to be evil; the civilization and way of life which, in his view, are wicked; the education system which seems to him as fatal -- all these will be so inexorably imposed on him, his and his children that evasion will become impossible."

As soon as Islam "captures" another state, it will ban gambling and prostitution, outlaw forbidden business dealings and "make it obligatory for non-Muslim women to observe the minimum standards of modesty in dress as required by Islamic Law."
Posted by: ryuge || 04/01/2012 00:00 || Comments || Link || E-Mail|| [261 views] Top|| File under:
Home Front: WoT
US denies leaking info on Israeli access to Azeri airbases
White House source tells Ynet DC had nothing to do with leaking information alleging Baku granted IAF access to its airbases in case of strike on Iran

A top White House official denied Saturday that the US Administration was responsible for leaking information, alleging that Israel has secured access to airfields in Azerbaijan ahead of a possible strike on Iran's nuclear facilities, to the press.
 
On Thursday, Foreign Policy Magazine reported that Baku had granted Jerusalem permission to use four abandoned, Soviet-era airbases, where IAF fighter jets could refuel in case of a strike against the Islamic Theocratic Republic.
 
The sources said that the White House had "no interest" in leaks of this kind, adding that the administration would "gladly prosecute" the people behind it -- if they knew who they were.


There is the outlet that originally published the report...Foreign Policy Magazine, I b'lieve it was...

Israel, as well as pro-Israel elements in the United States, blamed the White House for the leak, but according to the official, the US is "crawling with thousands of intelligence and former intelligence officials," and the White House has no way of stopping them from offering information to the media as anonymous sources.


The White House could refuse to accept the publishing outlet's journalists in the White House pool, to be sure, but actually punishing the perpetrator seems to be going a bit far, what?

The official stressed that it was wrong to claim that there was a concentrated media effort within the administration against Israel.


 "They're just doing what comes naturally. They can't be blamed for that."

qJerusalem and Washington, he added, are making "tremendous efforts" on Iran and are working more closely than ever. "Leaks on strategic matters are never good," he said.


 Except when they are, of course, though opinions may differ on specific items. Aren't glittering generalities fun!

The white house stressed that US President Barack Obama's
B.O....
stance on Iran has been made clear in his interview with Atlantic Magazine and his AIPAC address, in which he made clear that as far as the US was concerned, a "nuclear Iran is not an option."


Our beloved president did indeed say a great many things on those two occasions. And other things on other occasions. The Memory Hole isn't what it used to be, what with Google Cache and all.
Posted by: trailing wife || 04/01/2012 00:00 || Comments || Link || E-Mail|| [640 views] Top|| File under:
India-Pakistan
Plot to bomb Pak parliament foiled
ISLAMABAD: Interior Minister Rehman Malik revealed on Saturday that police foiled a plot to attack parliament during a presidential address and said a Finance Ministry official had also been arrested.

"I commend the Islamabad Police. They have foiled a plot to attack the parliament during president's address to the joint session," Malik told reporters. " ... an official of the Finance Ministry [was] involved in the plot."

Malik said the arrested terrorists belonged to Miranshah, North Waziristan Agency. An employee of the Finance Ministry had also been arrested for assisting the terrorists.

To a question, Malik said "foreign hand" was involved in creating law and order situation in Karachi. Suggestions given by the Muttahida Qaumi Movement and the Awami National Party for improving security situation in the city, will be taken into consideration, he added.

The minister directed Islamabad Police inspector general (IG) to further beef up security of the city and take steps to ensure safety of the citizens. He also asked the IG to take necessary measures to curb car theft.
Posted by: Steve White || 04/01/2012 00:00 || Comments || Link || E-Mail|| [275 views] Top|| File under:
Nuggets from the Urdu press
America strong, Pakistain weak
Famous retired general Abdul Qayyum wrote in Nawa-e-Waqt that one reason America presented a resolution about Balochistan


...the Pak province bordering Kandahar and Uruzgun provinces in Afghanistan and Sistan Baluchistan in Iran. Its native Baloch propulation is being displaced by Pashtuns and Punjabis and they aren't happy about it...


in US Congress with such daring and stubbornness (dhitai) was that Pakistain was being ruled by a weak (kamzor) government and a useless (nakara) parliament. The declaration against the resolution by Pakistain is good for raising the morale of the people but to act on this statement would require a strong government which Pakistain did not have.


Clever man, that famous retired general.

Army misled Bhutto
Writing in Jang Hamid Mir stated that Prime Minister Zulfikar Ali Bhutto


...9th PM of Pakistain from 1973 to 1977, and 4th President of Pakistain from 1971 to 1973. He was the founder of the Pakistain Peoples Party (PPP). His eldest daughter, Benazir Bhutto, would also serve as hereditary PM. In a coup led by General Zia-ul-Haq, Bhutto was removed from office and was executed in 1979 for authorizing the murder of a political opponent...


was misled by the Army to attack Balochistan. Later the Army compelled Bhutto to expel such genuine members of his party as Meraj Muhammad Khan and JA Rahim because they were critical of the anti-democracy thinking of the Army. When Bhutto went on obeying the generals the Army in February 1976 kidnapped the son of Baloch sardar Ataullah Mengal, Asad, from Bloody Karachi


...formerly the capital of Pakistain, now merely its most important port and financial center. It may be the largest city in the world, with a population of 18 million, most of whom hate each other and many of whom are armed and dangerous...


and killed him and buried him somewhere in Thatta.
 
Against Punjabi-Punjabi friendship
Editor of Punjabi magazine Sanjhan was quoted by Nawa-e-Waqt as saying that the creation of united Punjab was not acceptable to him as vehicle of friendship between India and Pakistain on the basis of Punjabi language. He said those who were promoting this were renegades of Pakistain and conspirators. He said Sikhs and Hindus of Punjab in India and

Moslem

s of Punjab in Pakistain could not be one nation. He added that had this been true Pakistain could not have become a nuclear power.


It is such deep thinking that has brought Pakistan to where it is today.

Hamid Gul agent of American NGO
Daily Nawa-e-Waqt reported that famous Pak strategist and ex-ISI boss
Hamid Gul


The nutty former head of Pakistain's ISI, now Godfather to Mullah Omar's Talibs and good buddy and consultant to al-Qaeda's high command...


was discovered to be honorary member of an American CIA-linked intelligence agency, Stratfor. Gul replied that Stratfor was not an intelligence agency but a think tank.
Much admired 'khatarnak' journalist
Famous Urdu columnist Abdul Qadir Hasan wrote in Express that Majeed Nizami owner-editor of Nawa-e-Waqt was an opposition journalist by nature. He was not only that but also dangerous (khatarnak) in the adherence of his ideology. These days Nizami was leading a movement against official and private institutions spreading propaganda of friendship with India. Nizami was a great support for lonely columnists like Abdul Qadir Hasan, he wrote.
 
Meera's marriage meanders
Famous filmstar Meera was reported by Jang as getting subjected to further meanderings of her forthcoming marriage to a pilot Pak residing in the US. The father of Captain Naveed - named as Raja Khalid -P told the press that Meera had deprived his son of 400,000 dollars and that he was totally opposed to the match. He said Meera could not marry his son as long as he was alive. Daily Express reported that Meera's earlier husband who claimed nikah with Meera jumped into the case and renewed his legal battle of getting Meera to consummate her marriage to him. Raja Khalid said he would consider marrying his son to her if she first took a divorce from her earlier husband.
 
English columnists who mislead the nation
Daily Express columnist Nusrat Javeed stated ironically that if you want to know the authoritative opinion about the 'real rulers' of Pakistain then read English columns usually written by retired diplomats and military officers who have spent their entire lives serving the establishment. If you want to know the real economy of Pakistain then read hired economists who once served the finance ministry or the planning commission. But had these wise men busy generously spreading their wisdom been genuine, Pakistain would not have become what it had become.
 
Rise of Allah Nazar in Balochistan
Columnist Hamid Mir wrote in Jang that it was wrong to say that the sardars of Balochistan were taking the province towards secession and terrorism. Allah Nazar Baloch the current leader of the violent movement belonged to a poor home in the poorest part of the province, Awaran, who had an MBBS degree with gold medal in the specialisation of Gynaecology. In 2005 Dr Allah Nazar was kidnapped and brought to

Bloody Karachi

where he was made naked and tortured and when he nearly died he was handed over to the police which made numerous terrorism cases against him. After he was released for lack of proof he went back and started his terrorist movement which contains no sardar and is purely made up of the poor classes of Balochistan.
 
Lahore Bar versus 'Qadiani' Shezan
Monthly Naya Zamana reported that the great wukla persons of Lahore had got together under the banner of Lahore Bar Association had done something that was ignored by the Urdu press because of sympathy but taken note of by English press. The wukla had resolved to ban the products of Shezan, maker of cold drinks and other products from the precincts of the courts in the city because Shezan was known to be owned by Qadiani minority. Chief of the Bar stated that the step was being taken after a request made by Khatm-e-Nabuwwat Lawyers' Forum organization.
 
Pakistain has got new friends!


 Let us wish her much joy of them.

Reporting for Nawa-e-Waqt Ramiza Nizami discovered in her survey that Pakistain was no longer isolated after breaking with the US because it had found new friends. She also discovered that by opposing the Iran-Pakistain gas pipeline America would not be able to maintain normal relations with Pakistain. Additionally she discovered that trade with India will create markets in Pakistain for India after which Pakistain will not be able to protect its national interest.
 
India is not 'pasandida'!
Daily Nawa-e-Waqt reported famous men like Hamid Gul, Moin Haider and Hafiz Saeed



...founder of Lashkar-e-Taiba and its false-mustache offshoot Jamaat-ud-Dawa. The United Nations declared the JuD a terrorist organization in 2008 and Hafiz Saeed a terrorist as its leader. Hafiz, JuD and LeT are wholly-owned subsidiaries of the Pak intel apparatus, so that amounted to squat...


as saying that calling India pasandida (much liked) was against the ideology of Pakistain and meant betrayal of the

Kashmire

cause. They said India had already damaged Pakistain by stopping its river water; and by becoming a mandi (market) of India Pakistain will be destroyed.


Once the Americans leave, who then will give Pakistan money to live beyond its means? Not China, which is out for what it can take, not Iran, which doesn't have it to share, and not Saudi Arabia, which is only interested in financing madrassahs and mosques.

General Zia and sectarian slaughter
Writing in Jang Hamid Mir stated that General Zia in his 11 years of rule instigated the trend of sectarian violence against the Shia in Pakistain. It was a part of his strategy to weaken political parties and raise linguistic and ethnic organizations that caused the persecution of the Shia of Gilgit-Baltistan. Today the Shia of neglected Gilgit-Baltistan were being slaughtered and the region had a separatist organization of Balawaristan trying to create a new state near the Chinese border. Hence it was not only the Baloch sardars who were busy raising a separatist flag in Balochistan.
 
Shezan and Qadianis
Shoaib Adil wrote in Monthly Naya Zamana that Shezan had numberless non-Ahmadis working in the factory who will be affected by the lawyers' ban. But the wukla persons of Lahore Bar Association should have extended the ban to foreign drinks like Pepsi because they were owned by Jews
because the Jews were considered more dangerous by

Moslem

s than the Qadianis, declared non-

Moslem

s
by the Constitution after which they enjoyed the same rights as

Moslem

s under the Constitution.


No doubt our Dear Readers caught that particular bit of cleverness.

The Lahore Bar website contained 16,000 members - many among them Qadiani - but the decision to ban Shezan was taken by a few fanatics. The upholders of law had ignored the legal principle of majority vote among its 16,000 members.


But it was a majority of those permitted to vote, so the proprieties were satisfied.
Posted by: trailing wife || 04/01/2012 00:00 || Comments || Link || E-Mail|| [274 views] Top|| File under:
Israel-Palestine-Jordan
Hunger striker Shalabi to be exiled to Gaza soon
Hana Shalabi, an Islamic Jihad terrorist held in Israel who ended a 43-day hunger strike on Thursday, is expected to be deported to the Gaza Strip on Sunday, the PA Ministry of Prisoner Affairs said in a statement.

Shalabi stopped eating after Israeli troops arrested her in the West Bank on February 16, but she agreed to three years' exile in Gaza in return for ending her hunger strike and being freed.

In return for being freed?

Last month, Israel struck a deal with Khader Adnan, another Islamic Jihad terrorist, persuading him to end his 66-day fast after assuring him that he would be released in April from his detention without trial.
Posted by: ryuge || 04/01/2012 07:24 || Comments || Link || E-Mail|| [268 views] Top|| File under:
Fatah claims PFLP plans to assassinate Abbas
Money is getting tight, the Children's Crusade March on Jerusalem was a laughable fizzle, there's not a chance East and West Palestine will reunite, and now this. It's as if the Big Guy upstairs didn't like them very much.
The leader of a Syrian-based radical Paleostinian PFLP group is planning to assassinate Paleostinian Authority President the ineffectual Mahmoud Abbas


... a graduate of the prestigious unaccredited Patrice Lumumba University in Moscow with a doctorate in Holocaust Denial...


, Fatah claimed on Saturday.

The claim followed statements made by Ahmed Jibril, leader of the
Popular Front for the Liberation of Paleostine


... Paleostinian Marxist movement, founded in 1967. It is considered a terrorist organization by more than 30 countries including the U.S., European Union, Australia, Canada, and Antarctica. The PFLP's stated goal is the establishment of a socialist State in Paleostine. They pioneered armed aircraft hijackings in the late 60s and early 70s...


- General Command, in which he strongly denounced Abbas and his predecessor, Yasser Arafat, for signing the Oslo Accords with Israel.

"Ahmed Jibril is a hired agent," Fatah said in a statement released in Ramallah. "He is operating on instructions from his handlers in the region who seek to eliminate President Abbas."

The statement did not name the "handlers." However,


some people are alive only because it's illegal to kill them...


a Fatah official in Ramallah told The Jerusalem Post that the statement referred to Syria and Iran.

According to Fatah, Jibril's attacks on the PA leadership came after he "failed to exploit 'Land Day' to achieve political gains."

Fatah accused Jibril of planning to dispatch Paleostinians to the borders of Israel as part of the Global March to Jerusalem, an event that was organized last Friday by a coalition of pro-Paleostinian organizations around the world.

"Ahmed Jibril is a merchant for Paleostinian and Arab blood," Fatah charged. "He is desperately trying to appease outside parties in an attempt to destroy the political achievements of our people and their wise leadership."

Jibril belongs to a group of Syrian-based terror organizations that are strongly opposed to peace with Israel.

His close ties with the Syrian authorities have won him many enemies among the Paleostinians, especially the PA leadership.

The PA recently accused Jibril's supporters of killing 14 Paleostinians in a refugee camp near the Syrian capital of Damascus


...Capital of the last remaining Baathist regime in the world...


.
Posted by: || 04/01/2012 00:53 || Comments || Link || E-Mail|| [267 views] Top|| File under:
Syria-Lebanon-Iran
Former Iran negotiator says nuclear deal possible
UNITED NATIONS: An end to a nearly decade-long nuclear standoff between Iran and major world powers will be possible if the United States and its European allies recognize Tehran's right to enrich uranium, a former Iranian negotiator said in an editorial.
"Talks between Iran and the five permanent members of the UN Security Council plus Germany (P5+1), scheduled for next month, provide the best opportunity to break the nine-year deadlock over Iran's nuclear program," Hossein Mousavian, Iran's former chief nuclear negotiator, wrote in an editorial in the Boston Globe.

Mousavian, now a visiting scholar at Princeton University in New Jersey,


Nice work if you can get it...

had been seen as a moderate when in the Iranian government. Although he is not currently a policymaker, such public presentations of Iranian thinking is rare.


But he's not part of the government and he's safe at the People's Enclave of Princeton, so it's not really 'Iranian thinking', but rather what the reporter wishes 'Iranian thinking' should be when viewed in the proper progressive (rose-colored) lens...

Iran has rejected Security Council demands that it halt enrichment and other sensitive nuclear work, saying it has a sovereign right to atomic energy. This has led to four rounds of increasingly stringent UN Security Council sanctions, mostly focusing on its nuclear and missile industries, but also targeting some financial institutions, a few subsidiaries of its major shipping firm, and companies linked to the Islamic Revolutionary Guard Corps.

For the talks, expected to take place in mid-April, to open the door to a resolution of the standoff with Iran, Mousavian said the United States and its European allies must make clear that war and coercion are not the only options.


Nothing else seems to have worked. 'Engagement' has been a joke, and sanctions don't seem to be convincing the Mad Mullahs™ to change their minds much.

They should seek enhanced engagement with Tehran, as US President Barack Obama has repeatedly called for.

"This could work - since 2003, Iran has been looking for a viable and durable solution to the diplomatic standoff," wrote Mousavian.


Completely on the terms of the Mad Mullahs™, of course...

Mousavian was Iran's chief nuclear negotiator from 2003 to 2005 before conservative President Mahmoud Ahmadinejad took over from his reformist predecessor Mohammad Khatami. According to Western envoys familiar with Mousavian, he appeared at the time to be genuinely interested in reaching a deal with the West.


Which is why the following occurred...

After he was removed from the nuclear negotiating team, Mousavian was arrested and briefly jailed in 2007 on accusations of espionage. He was acquitted of that charge, which could have carried the death penalty, but was found guilty of "propaganda against the system."

Analysts and diplomats said the charges against Mousavian were really a reflection of an internal Iranian dispute over how to handle Iran's atomic dispute with the West. Some Iranians favor the moderate line adopted by Mousavian while the ones in charge others have backed Ahmadinejad's more confrontational approach.

Mousavian writes that if a deal that is acceptable to both parties is to be reached, the two sides' "bottom lines" should be identified.

"For Iran, this is the recognition of its legitimate right to create a nuclear program - including enrichment - and a backing off by the P5+1 from its zero-enrichment position."

"For the P5+1, it is an absolute prohibition on Iran from creating a nuclear bomb, and having Iran clear up ambiguities in its nuclear program to the satisfaction of the International Atomic Energy Agency," Mousavian writes.


Eyewash. The mullahs want the bomb, and they believe the best way to get it is to enrich and at the same time to deceive us as to their intentions. The latter is Mousavian's job, and he's working hard for a living...

The West also needs to abandon calls for regime change and accept that "crippling sanctions, covert actions, and military strikes might slow down Iran's nuclear program but will not stop it."


Yup, nothing works, so we might as well fold and start the evacuation of Tel Aviv...

"In fact, it is too late to demand that Iran suspend enrichment activities," Mousavian writes. "It mastered enrichment technology and reached break-out capability in 2002 and continues to steadily improve its uranium-enrichment capabilities."


We were assured by a National Intelligence Estimate in 2007 that such things had not occurred. Wonder what happened to the writers of that report?

The so-called "break-out" capability refers to the ability of a country to construct a nuclear weapon.

A US think tank, the Institute for Science and International Security (ISIS),
has said that capping Iranian uranium enrichment at 5 percent purity level compared with the 90 percent needed for a bomb could form part of an interim deal that would give time for more substantial negotiations. This and other priority measures would "limit Iran's capability to break out quickly," ISIS said in a report.

Among the things the West should offer to Iran is a package that includes recognition of its nuclear rights, ending sanctions, and "normalization of Iran's nuclear file." In return, Iran should offer the IAEA full transparency and permit the most intrusive inspections possible.
Posted by: Steve White || 04/01/2012 00:00 || Comments || Link || E-Mail|| [329 views] Top|| File under:
Who's in the News
53
[untagged]
1
al-Qaeda
Bookmark
E-Mail Me
The Classics
The O Club
Rantburg Store
Comments Spam
The Bloids
The Never-ending Story
Thugburg
RSS Links
Gulf War I
The Way We Were
Bio
Merry-Go-Blog
Hair Through the Ages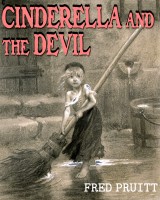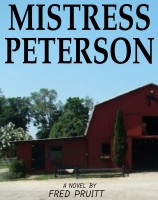 On Sale now!


A multi-volume chronology and reference guide set detailing three years of the Mexican Drug War between 2010 and 2012.

Rantburg.com and borderlandbeat.com correspondent and author Chris Covert presents his first non-fiction work detailing the drug and gang related violence in Mexico.

Chris gives us Mexican press dispatches of drug and gang war violence over three years, presented in a multi volume set intended to chronicle the death, violence and mayhem which has dominated Mexico for six years.
Click here for more information


Meet the Mods
In no particular order...


Steve White
Seafarious
Pappy
lotp
Scooter McGruder
john frum
tu3031
badanov
sherry
ryuge
GolfBravoUSMC
Bright Pebbles
trailing wife
Gloria
Fred
Besoeker
Glenmore
Frank G
3dc
Skidmark
Alaska Paul



Better than the average link...



Rantburg was assembled from recycled algorithms in the United States of America. No trees were destroyed in the production of this weblog. We did hurt some, though. Sorry.
54.167.196.208