Afghanistan
Allen: U.S. to stay the course in Afghanistan
The U.S. must stick to its strategy in Afghanistan, including the planned withdrawal calendar, over the next several months despite recent setbacks that have tested America's relations with the Afghans, the top U.S. commander for the war is telling Congress.

Gen. John Allen is heading to Capitol Hill Tuesday for the first time since the Koran burnings and last week's shooting spree by a U.S. soldier inflamed anti-American sentiment in Afghanistan. The incidents spawned attacks against U.S. forces and prompted Afghan leaders to demand that American troops pull out of local villages and rural areas.

The upheaval has fueled Congressional opposition to the war, insuring that Allen will face lawmakers who are bitterly divided and increasingly skeptical of the administration's strategy.

In frank testimony prepared for delivery to the House Armed Services Committee Tuesday, Allen argues that while the last few months "have been trying," the coalition and its Afghan allies have made progress and degraded the insurgency.

"This campaign has been long. It has been difficult, and it has been costly. There have been setbacks, to be sure, we're experiencing them now, and there will be more setbacks ahead," Allen says. "I wish I could tell you that this war was simple, and that progress could be easily measured. But that's not the way of counterinsurgencies."
Posted by: tipper || 03/20/2012 10:48 || Comments || Link || E-Mail|| [405 views] Top|| File under:
Afghans extends deadline on private security ban
KABUL, Afghanistan: The Afghan government is giving companies extensions ranging from a few weeks to 90 days to change from private security guards to a government-run force, NATO officials and security company managers said Sunday.

The reprieve comes just three days before the March 21 deadline that the Afghan government had set for the majority of companies to start using government-provided security.

Private development companies have said the move is threatening billions in US aid to the country because companies would delay projects or leave altogether because they didn't feel safe using strictly local security.

President Hamid Karzai has railed for years against the large number of guns-for-hire in Afghanistan other than his own, saying private security companies skirt the law and risk becoming militias. He ordered them abolished in 2009 and eventually set the March deadline for all firms except those guarding military or diplomatic facilities to take on government guards.

But the process has been chaotic and has been weighed down by lengthy contract negotiations, making it appear unlikely in recent weeks that the Afghan Public Protection Force would be ready to take over for some 11,000 private guards by the deadline.

People involved in the handover said Sunday that companies that are still far from signing contracts are being allowed to continue to use private guards for a limited period of time, most ranging from 30 days to 90 days. Managers of private security companies, who spoke anonymously to avoid endangering contracts, said they had been called into a meeting with Afghan officials to explain the process for obtaining the interim permits.

Noorkhan Haidari, the business manager for the APPF, said the permit process was still under way and declined to comment further. Other APPF officials did not respond to calls seeking comment.

A number of deals have already been signed. So far, the APPF has signed 16 contracts with companies to provide security and licensed 14 "Risk Management Companies," according to a NATO official. The Risk Management Companies will essentially act as go-betweens for companies and the government agency in order to help manage the guards, payments and help hold the Afghan guards to an international standard.

But Afghan officials have said that there are about 75 companies they need to sign contracts with in order to complete the switchover and there were worries that holding to the March 21 deadline would create security gaps.

If the changeover doesn't happen smoothly, a raft of international aid projects could be in danger. Insurgents regularly attack development projects here, so private development companies that implement most of the US aid agency's programs employ private guards to protect compounds, serve as armed escorts and guard construction sites.

Most companies working on development projects are being issued temporary 30-day permits for their private security guards, while companies working on convoy contracts are being given 90 days, the NATO official said. The development companies have a shorter extension because their projects tend to be easier to guard and many are already close to having a contract negotiated, the official said.

One element to the delay may have been that international military advisers who are helping the Afghan officials were blocked from going to the APPF offices following the shooting deaths last month of two Interior Ministry advisers by an Afghan driver. The APPF advisers are back at their offices now, though with some increased security, according to the NATO official.
Posted by: Steve White || 03/20/2012 00:00 || Comments || Link || E-Mail|| [271 views] Top|| File under:
US, NATO must fulfill UN mandate in Afghanistan
[Pak Daily Times] Russian Foreign Minister Sergei Lavrov on Sunday said that US-led NATO


...the North Atlantic Treaty Organization. A collection of multinational and multilingual and multicultural armed forces, all of differing capabilities, working toward a common goal by pulling in different directions...


troops must not withdraw from Afghanistan until local forces are able to ensure security for the country. Lavrov told a local television channel that it was a point of "international law" that the Afghan government must "possess the capabilities to maintain law and order" before international forces leave.


And there's no one more acquainted with law and order than a Russian foreign minister...

"The presence of the international stabilisation force in Afghanistan has been mandated by the UN Security Council. The mandate is clear. They must fulfill this mandate before they leave," he said.

After more than 10 years of war there are still about 130,000 NATO-led International Security Assistance Force (ISAF) troops in fighting against an ongoing Taliban insurgency. Foreign combat troops are due to leave by the end of 2014 and increasing efforts have been made to train the Afghan army and police to take responsibility for their country's security. Meanwhile,


...back at the shattered spaceship, Fffflirgoll the Arcturan slithered stealthily toward the control room, where the humans had barricaded themselves...


Washington is negotiating a strategic partnership agreement with Kabul, and looking at the issue of permanent US bases in Afghanistan post-2014. Lavrov said it was "strange" to insist on the withdrawal of troops while at the same time "Washington is discussing with Afghanistan very purposefully about establishing four or five military bases for the post 2014 period".
Posted by: Fred || 03/20/2012 00:00 || Comments || Link || E-Mail|| [385 views] Top|| File under:
Setbacks expected in Afghanistan: US envoy
[Pak Daily Times]
A top United States (US) diplomat is urging Western countries to increase funding for Afghanistan, as they prepare to pull their troops out of the restive area.

Marc Grossman, the US special envoy to Afghanistan and Pakistain, said on Monday he expects problems in the country, but the risk of setbacks is reduced if funds are raised to enable a "sufficient and sustainable number of Afghan National Security Forces".

Grossman was speaking in Copenhagen at the start of a tour of European countries. The US and NATO


...the North Atlantic Treaty Organization. A cautionary tale of cost-benefit analysis....


plan to keep some forces in Afghanistan through the end of 2014 when Afghanistan will assume the lead combat role across the country.
Posted by: Fred || 03/20/2012 00:00 || Comments || Link || E-Mail|| [554 views] Top|| File under: al-Qaeda
Africa North
NATO failed to probe Libya civilian deaths: Amnesty
[Pak Daily Times] NATO

...the North Atlantic Treaty Organization. A cautionary tale of cost-benefit analysis....


has failed to properly investigate or provide compensation for civilian deaths caused by its air strikes during the seven-month operation in Libya that helped bring about the overthrow of Muammar Qadaffy,


... who is now napping peacefully in the dirt...


Amnesia Amnesty International said on Monday.

Echoing similar criticisms aired this month by their paymaster Russia, Amnesty said scores of Libyans who were not involved in the conflict had been killed or injured in NATO bombings but there had been no legitimate investigations.

"NATO officials repeatedly stressed their commitment to protecting civilians," Donatella Rovera, Senior Crisis Adviser at Amnesty, said in a statement. "They cannot now brush aside the deaths of scores of civilians with some vague statement of regret without properly investigating these deadly incidents."


It's called a 'civil war', Donatella, it happens.

Inquiries should determine whether any civilian casualties resulted from a breach of international law, and if so, those responsible should be brought to justice, Amnesty said. The NATO military mission, authorised by the United Nations


...the Oyster Bay money pit...


Security Council, began on March 31 last year with the aim of protecting civilians under attack or threat of attack. NATO forces carried out some 26,000 sorties including some 9,600 strike missions and destroyed about 5,900 targets before operations ended on Oct. 31.

Investigators for the UN Human Rights Council concluded earlier this month that NATO had caused civilian deaths but had taken extensive precautions to ensure civilians were not killed. Amnesty agreed NATO had made significant efforts to minimise the risk of civilian casualties, through precision bombing and warning where strikes would occur. However,


those who apply themselves too closely to little things often become incapable of great things...


the rights group said that did not release NATO from the responsibility to carry out investigations into any deaths, or making reparations to victims or families of those killed.
Posted by: Fred || 03/20/2012 00:00 || Comments || Link || E-Mail|| [305 views] Top|| File under:
Zawahiri's brother acquitted in new trial
[Pak Daily Times] An Egyptian military court on Monday acquitted the brother of al Qaeda's leader Ayman al-
Zawahiri
... Formerly second in command of al-Qaeda, now the head cheese, occasionally described as the real brains of the outfit. Formerly the Mister Big of Egyptian Islamic Jihad. Bumped off Abdullah Azzam with a car boom in the course of one of their little disputes. Is thought to have composed bin Laden's fatwa entitled World Islamic Front Against Jews and Crusaders. Currently residing in the North Wazoo area. That is not a horn growing from the middle of his forehead, but a prayer bump, attesting to how devout he is...
, Mohammed al-Zawahiri, overturning a death sentence in a new trial, his lawyer and his son told AFP.

The court also acquitted Mohammed Islambouli, whose brother Khaled assassinated former Egyptian president Anwar Sadat in 1981, they said. They had been convicted of planning terrorist attacks. "Thank God, he was found innocent," Zawahiri's son Abdelrahman told AFP by telephone after the verdict. "We expect him to be released in the next few days," his lawyer Kamel Mandur said.

In 1998, Zawahiri and Islambouli were sentenced on charges of undergoing military training in Albania and planning military operations in Egypt.

Mandur said the trial also acquitted several other former terrorists, including the leader of the Egyptian

Islamic Jihad

and mentor of Ayman al-Zawahiri, Sayyed Imam Fadl.

But Fadl, like the others acquitted, had shunned violence in the late 1990s and engaged in a war of letters with Ayman al-Zawahiri, denouncing al Qaeda's attacks.

Mohammed al-Zawahiri was released by the military along with other prisoners after Hosni Mubarak's


...The former President-for-Life of Egypt, dumped by popular demand in early 2011...


fall before the rulers appeared to have a change of heart and had him re

locked away

within 48 hours.

His son said that Zawahiri had disappeared in the United Arab Emirates and was then secretly renditioned back to Egypt after his sentencing.

He said that in 2001, the US asked Egypt for help in identifying a charred skull found in caves in Afghanistan's Tora Bora mountains after a battle with al Qaeda terrorists, suspecting it to be the remains of Ayman al-Zawahiri.

The US asked Egypt for a DNA sample from Mohammed al-Zawahiri, said his son Abdel Rahman.
Posted by: Fred || 03/20/2012 00:00 || Comments || Link || E-Mail|| [294 views] Top|| File under: al-Qaeda
Arabia
Prime Minister accuses former president of committing crimes
[Yemen Post] Prime Minister Mohammad Salem Basindowa has accused the former president President-for-Life Ali Abdullah Saleh


... Saleh initially took power as a strongman of North Yemen in 1977, when disco was in flower, but he didn't invite Donna Summer to the inauguration and Blondie couldn't make it...


of committing the crime of Al-Karama Friday on which forces loyal to Saleh killed dozens protesters and injured hundreds others.

"The excessive use of force against peaceful protesters on Al-Kharama Friday led to agitate the anger in the hearts of Yemenis, and made the regime fails to achieve its desires of that brutal attack against the protesters," Basindowa added.

On a ceremony marking the annual anniversary of Al-Karama Friday held on Sunday, Basindowa affirmed that the events of Al-Karama Friday pushed many Yemeni officials to denounce the massacre, pointing out that some military divisions declared their support to the revolution.

He strongly criticized the propaganda used by officials loyal to Saleh against the interim government, reminding them of power outages and the acute oil derivatives under the rule of Saleh.

He cited that his government works to provide essential services, stressing that most people know who stand behind insecurity and attacking power lines in some areas, pointing out to those people are aids and supporters of Saleh.

He declared about a government donation of YR 50 million for the families of

deaders

of the Yemeni revolution.

Meanwhile , President Abdu-Rabo Hadi issued a decree of appropriating all civilians who were killed in 2011 due to the peaceful protests as

deaders

of the nation.

The decree issued on the annual anniversary of al-Karama Friday also appropriated a salary for each martyr as well as those totally displaced persons.

It further directed the interim government to provide health care for the injured and transfer those who were seriously injured to outside hospitals.


Posted by: Fred || 03/20/2012 00:00 || Comments || Link || E-Mail|| [283 views] Top|| File under: Arab Spring
Official source denies taking help from U.S.A in restructuring army
[Yemen Post] Official sources denied media reports that a high-ranking military delegation headed for Washington with the aim of holding talks with US officials in Pentagon regarding arrangements to restructure the Yemeni army and security apparatus, Al-Kalij newspaper reported Saturday.

"Chief of Staff and a high-ranking military delegation are set to pay a visit to USA soon, but their visit aims to discuss with Pentagon a raft of issues with regard to the bilateral military cooperation," Al-Kalij quoted the sources as saying.

No time frame was set to the visit, according to the sources, which considered the army shakeup is an internal issue that not US nor any country else would be allowed to interfere in.

The sources also dismissed media reports that the Military Committee, tasked with restructuring the army and clear armed manifestation from the central cities, received proposal from the Washington embassy, describing them as baseless.

Worried about the security situation in Yemen, US embassy mooted a proposal intended to remove the current obstacles standing in the way of implementing army shakeup provision that was a major term of the Gulf-initiated accord, the reports said.

The US embassy allegedly suggested that ten key army commanders quit simultaneously.

The commanders suggested to resign at the same time are Ahmed the eldest son of former President President-for-Life Ali Abdullah Saleh


... Saleh initially took power as a strongman of North Yemen in 1977, when disco was in flower, but he didn't invite Donna Summer to the inauguration and Blondie couldn't make it...


, who is the commander of the elite

Elite Republican Guards

that accounts for more that 40 percent of the national army, and Ali Mohsen AL-Hmar, the army general who defected against his former ally and sided with the revolution, as well as 8 of their loyal commanders.


Posted by: Fred || 03/20/2012 00:00 || Comments || Link || E-Mail|| [292 views] Top|| File under: Arab Spring
Yemeni fisherman captures Eritrean soldier
[Yemen Post] Yemeni fishermen managed on Sunday to capture an Eritrean soldier after Eritrean naval boats attempted to assault some Yemeni fishermen inside international territorial waters.


The only thing more humiliating would be if they were fishergirls.

Security sources confirmed that Eritrean naval boats intercepted three Yemeni boats that belong to fishermen at Taklai area, located in the international territorial water between Sudan and Eritrea and attempted to force them [the fishermen] to accompany them to the Eritrea.

The soldiers started jumping in the boats, however, two boats managed to flee while an Eritrean soldiers was in and reach Yemeni territorial water.

The third boat with three fishermen on board were force to go to Eritrean shores, added the sources.

Eritrean security sources stated that it had released the boat, however, it kept the three Yemeni fishermen as hostages until the Eritrean soldier is released.


That makes no sense, as the Eritrean navy went hunting before it lost its soldier through incompetence. What, pray tell, was their original intent?

Yemeni security source told Yemen Post Eritrea is trying to secure captives swap to press Yemen release the soldier.

Eritrean naval forces invaded the some Yemeni islands after the civil war. But Yemen preferred to resolve the issue peacefully and referred the case to the Security Council which passed a resolution obliging Eritrea to hand over the island to Yemen.

This incident is one of a series of attacks and assaults by Eritreans who keep on targeting Yemeni fishermen, taking an advantage of the weak dysfunctional Yemeni navy.


In other words, the darlings went in to bully some poor fishermen, and got their noses bloodied for the attempt.

Fishermen have repeatedly called on their government to shoulder its responsibility and protect its citizens against the frequent attack by Eritrea.


With all the pirates and such in that part of the world, not to mention the habit of Yemeni men to go about armed, the wonder is that the fisherman are not.
Posted by: Fred || 03/20/2012 00:00 || Comments || Link || E-Mail|| [299 views] Top|| File under:
Attorney-General was fired before completion of probes about Al-Karama Friday
[Yemen Post] The former Attorney-General Abdullah Al-Olfi has said t that he was fired by the former president President-for-Life Ali Abdullah Saleh


... Saleh initially took power as a strongman of North Yemen in 1977, when disco was in flower, but he didn't invite Donna Summer to the inauguration and Blondie couldn't make it...


before the investigations of Al-Karama Friday (Friday of Dignity) were completed.

In remarks to an Emeriti newspaper, Al-Khaleej, Al-Olfi said he was fired after he threatened to resign in case the defendants of the massacre were not

tossed in the calaboose

.

Al-Olfi further said that the Public Prosecution did not face any pressures whether by the First Armored Division headed by the defected General Ali Mohsin Saleh or the then- opposition and the ruling party, stressing that the prosecution embarked on its investigation professionally.

He further said that the prosecution took many procedures regarding the investigations, affirming that it visited the

scene of the crime

as well as hospitals where the casualties of Al-Karama Friday were transferred.

Sources of the Public Prosecution office said that 79 persons had been charged with the killing and injuring of a number of citizens inside the Change Square existed before Sana'a University.

Prime Minister Mohammad Salem Basindowa accused on Sunday the former president Ali Abdullah Saleh of committing the crime of Al-Karama Friday on which forces loyal to Saleh killed dozens protesters and injured hundreds others.

On a ceremony marking the annual anniversary of Al-Karama Friday held on Sunday, Basindowa affirmed that the events of Al-Karama Friday pushed many Yemeni officials to denounce the massacre, pointing out that some military divisions declared their support to the revolution.

Families of Al-Karama revealed on Sunday that four lawsuits had been filed against former president Ali Abdullah Saleh and some of his aides before international courts.

Posted by: Fred || 03/20/2012 00:00 || Comments || Link || E-Mail|| [287 views] Top|| File under: Arab Spring
Bangladesh
Tarique's indictment a conspiracy
[Bangla Daily Star]
Declaring countrywide protest rallies for tomorrow, BNP acting secretary general Mirza Fakhrul Islam Alamgir yesterday said indicting Tarique Rahman
...the elder son of former President of Bangladesh Ziaur Rahman Bir Uttam, and Khaleda Zia, former Prime Minister of Bangladesh. He is the Senior Vice Chairperson of Bangladesh Nationalist Party (BNP). His nickname is Pino. There are allegations that Pino took a rakeoff from every foreign investment into the country while Mom was in office...
in an August 21 grenade attack case is nothing but a conspiracy to keep him away from the next national polls.

"None out of the 61 witnesses had mentioned his [Tarique] name before further investigation into the allegations. Even the prime accused Mufti Hannan in his statement said he had never been to Hawa Bhaban [BNP chairperson's former political office] or met Tarique Rahman," Fakhrul told a press briefing at the party's Nayapaltan office.

As part of the programme, the BNP will stage a protest rally in front of its office tomorrow.

A Dhaka court on Sunday framed charges against 30 accused including Tarique in the supplementary charge sheet of the killing case.

The BNP leader alleged that the present investigation officer Abdul Kahar Akand has named BNP's Senior Vice-chairman Tarique Rahman only to satisfy the government. "He [Akand] aspired to win nomination from Awami League in the last general elections. He was brought back from retirement to carry out further investigation."

Fakhrul condemned the government initiative to try Tarique in the grenade attack case and demanded withdrawal of all the cases against him. "Tarique Rahman has emerged as a popular leader among the youth. He has started working to make Bangladesh a modern country."

He claimed that Tarique was not allowed the privilege of self-defence before framing of the charge in the case.

When he was told by a newsman that a notice was published in different newspapers asking Tarique to appear before the court, Fakhrul said "Everything should not be seen from a legal point of view. It's a political case. Tarique Rahman has been indicted in the case because of political reasons."

Even Tarique Rahman was not allowed to appoint a lawyer to organise his defence in the court, he argued.

Responding to a journalist's query about whether a

runaway

accused can get this opportunity, he said, "We have nothing to say if you [journalists] talk in the tone of the ruling party... He [Tarique] is abroad with permission from a court for medical treatment. Despite knowing that, another court has shown him as a

runaway

."

Several pro-BNP lawyers and party leaders were present at the

presser

.

Meanwhile,


...back at the desert island, Bert was realizing to his horror that he'd had only one bottle for one message, and he'd forgotten to include a return address...


Jamaat-e-Islami
...The Islamic Society, founded in 1941 in Lahore by Maulana Sayyid Abul Ala Maududi, aka The Great Apostosizer. The Jamaat opposed the independence of Bangladesh but has operated an independent branch there since 1975. It close ties with international Mohammedan groups such as the Moslem Brotherhood. The Jamaat's objectives are the establishment of a pure Islamic state, governed by Sharia law. It is distinguished by its xenophobia, and its opposition to Westernization, capitalism, socialism, secularism, and liberalist social mores...
acting chief Maqbul Ahmed yesterday in a statement demanded release of party's Secretary General Ali Ahsan Muhammad Mojaheed and asked the government to withdraw the allegations against him.

The government has indicted him (Mojaheed) in the August 21 grenade attack case only to exact political

Dire Revenge™

, he alleged.

Twenty-four AL leaders and workers were killed and around 300 others

were maimed

in the gruesome attack on an AL rally on August 21, 2004.

Posted by: Fred || 03/20/2012 00:00 || Comments || Link || E-Mail|| [324 views] Top|| File under:
China-Japan-Koreas
How Can Nork Rocket Debris Be Retrieved?
The first stage of a North Korean three-stage rocket to be launched next month is expected to land around 140 km off the coast of Byeonsan in the West Sea, raising the question how it is to be retrieved. The first stage will likely separate at an altitude of 250 to 300 km


Lower than that, figure no more than 20 to 30 km at most...

and fall at a site around 450 km from the launch pad in Tongchang-ri, North Pyongan Province.

"The first stage will drop faster than the speed of sound, and most of it will burn up during the descent, but some debris could fall into the ocean," a government source here said. He added the South "would be able to gain detailed information about North Korea's long-range missile by analyzing the debris."

South Korean and U.S. officials believe the relatively shallow waters of the West Sea will make it easier to recover pieces of the first stage. The average depth of the West Sea is around 40 m and the South Korean and U.S. navies have the technology to locate and recover the debris there.

South Korea and the U.S. apparently plan to deploy spy satellites, high-tech surveillance aircraft and Aegis destroyers to pinpoint the location where the first stage will land. The South Korean Navy has two Aegis-class destroyers capable of tracking North Korean ballistic missiles from 1,000 km away. Torpedo search vessels equipped with the latest sonar equipment, as well as special navy divers will also be deployed to search for debris.

Some fear that the rocket could malfunction and crash into South Korean waters or on land. But experts say the North might will blow up the rocket if it strays off course, either with remote-controlled systems from Tongchang-ri or by using explosives mounted on the rocket.


Then the Norks might claim that the ROK or the US 'interfered' with the launch of their baby...

South Korea has only PAC-2 Patriot missiles whose capacity is too limited to shoot down long-range North Korean missiles or rockets.

Posted by: Steve White || 03/20/2012 00:00 || Comments || Link || E-Mail|| [416 views] Top|| File under:
U.S.: N.Korea Rocket Launch Would Make Food Aid 'Hard to Imagine'
Not impossible though, as Jimmuah and his friends would lean on Champ to get move the food aid through. Either Champ can show that he can be tough and lock the food aid down until the rocket launch is canceled for good, or he can be his usual indecisive, squishy self and give the Republicans a gift for the fall campaign.

The United States says North Korea's planned rocket launch imperils the delivery of food aid as part of last month's agreement on nuclear inspections. North Korea announced Friday that it will launch a satellite-carrying a long-range rocket in April.

State Department spokeswoman Victoria Nuland says the North Korean launch would violate UN resolutions prohibiting the use of ballistic missile technology and counters last month's agreement to allow the International Atomic Energy Agency to again inspect North Korean nuclear sites.

"This calls into question whether, when the DPRK entered into that agreement with us, they did so in good faith. Because at the time, we did warn them that we consider that a satellite launch of this kind would be an abrogation of that agreement," Nuland said.

Nuland says it is a highly provocative move that makes the delivery of 240,000 tons of food aid hard to imagine. While she says the United States does not link humanitarian assistance with political issues, Washington will not deliver food aid to Pyongyang unless it is convinced that food will go to those in need.

"It's very hard to imagine that if we have a satellite launch -- which would call into question their good faith and whether they keep any of the commitments that they make, that we would be able to have confidence in the monitoring arrangements that we are trying to make with them, or that the environment would be such, would be sufficiently tension-free that we could actually implement those agreements," Nuland said.

Nuland says the Obama administration's special representative for North Korea, Glyn Davies, has spoken with his counterparts in China, Russia, Japan, and South Korea and they are all working to encourage North Korea to sanity change course.
Posted by: Steve White || 03/20/2012 00:00 || Comments || Link || E-Mail|| [350 views] Top|| File under:
Europe
Israel to Ashton: Retract Toulouse-Gaza comparison
EU foreign policy chief related shooting of French Jews in Toulouse to "what is happening in Gaza"; Ban condemns attack.

Foreign Minister Avigdor Liberman, Defense Minister Ehud Barak and Opposition Leader Tzipi Livni each criticized EU foreign policy chief Catherine Ashton on Tuesday for relating the murder of French Jews in Toulouse with "what is happening in Gaza."

Speaking during a visit to China, Liberman said that the comparison was inappropriate and that he hopes that she retracts her statement. The children Ashton should be talking about, he continued, "are the ones in southern Israel who live in constant fear of rocket attacks [launched against] them from Gaza."

Ashton told a group of Palestinian youth in Brussels on Monday: "When we think about what happened today in Toulouse, we remember what happened in Norway last year, we know what is happening in Syria, and we see what is happening in Gaza and other places - we remember young people and children who lose their lives," AFP reported.

Defense Minister Ehud Barak harshly condemned the statement, calling it "outrageous and far from reality."

"The IDF operates with maximum caution in Gaza in order to prevent harm to innocents," Barak said. "I hope that the EU's foreign minister will quickly realize the mistake she made and withdraw her comments."

Opposition leader Tzipi Livni also called on Ashton to retract the statement, which she called "unacceptable, outrageous and wrong."

"There is no similarity between an act of hatred or a leader killing members of his nation and a country fighting terror, even if civilians are harmed," Livni added.

Ashton's statement came after a gunman opened fire at a crowd of parents and children outside a Jewish school in Toulouse, France on Monday, killing four people.

Interior Minister Eli Yishai also denounced Ashton's statement Tuesday and called for her resignation.

"The statement by Lady Ashton further harms the ability of the European Union to be an honest broker" between Israel and the Palestinians, Yishai said.

"[Ashton] can no longer serve in her position," the interior minister added.


Update from the Jerusalem Post:

Ashton says remarks on Toulouse were 'grossly distorted' by the reporter.
Posted by: Beavis || 03/20/2012 08:51 || Comments || Link || E-Mail|| [296 views] Top|| File under:
Paleostinians Slam 'Terrorist' Attack on French Jewish School
[An Nahar]
Chief Paleostinian negotiator Saeb Erakat on Monday condemned an attack by an unidentified gunman who killed four people at a Jewish school in

La Belle France

, including an Israeli-French dual citizen.

"We strongly condemn all terrorist operations, and in particular the attack today in Toulouse," he said in an statement.
French authorities said at least four people -- one adult and three children -- were dead in the shooting at the Ozar Hatorah school in Toulouse.

An Israeli relative of

the dear departed

man named him as Jonathan Sandler, originally from Jerusalem, who had moved to

La Belle France

last year.

Israeli media said that two of the three children killed were Sandler's children, aged three and six.

A French prosecutor said the gunman appeared to have first shot Sandler outside the school before one of his weapons jammed, and had then entered the school grounds where he sprayed the area with bullets.

The incident came just days after two previous shootings in the region by a man on a
cycle of violence who killed three French soldiers.

Police in southwestern

La Belle France

launched a major manhunt last week after the killing of three paratroopers and the wounding of another in two separate, but connected, incidents.

Posted by: Fred || 03/20/2012 00:00 || Comments || Link || E-Mail|| [289 views] Top|| File under: Palestinian Authority
India-Pakistan
Osama's kin moves court for sister's custody
[Pak Daily Times] Slain al Qaeda chief the late Osama bin Laden's


... who is currently taking a long nap in the dirt... urm... water...


brother-in-law has filed a petition in the civil judge Islamabad's court for the custody of his sister Amal Asada and her children. Zakariya has filed the petition through his counsel. According to the petition, the Pak officials indicated that he could take his sister and her children to Yemen. The petition also read that a case had been registered against them. Zakariya requested the court to permit him to meet his sister. The court has reserved its judgement in this regard. On the other hand, according to a report issued by an intelligence agency, Osama bin Laden's three wives, Khaira, Saham and Amal, and two daughters, Mariyam and Samia, entered Pakistain illegally. The report also read Osama's wives and daughters also gave birth to children in Pakistain and hid their identity when admitted to a hospital. The report read further Osama's family was not cooperating with the investigation officials.
Posted by: Fred || 03/20/2012 00:00 || Comments || Link || E-Mail|| [353 views] Top|| File under: al-Qaeda
International-UN-NGOs
Canada Joins Israel in Blocking Hamas at UNHRC
Canadian Foreign Minister John Baird joined Israel in blocking a senior Hamas official from addressing a session of the UN Human Rights Council.

Baird said he'd been "troubled" to learn Ismail Al-Ashqar had been scheduled to appear at a session on the human rights body in Geneva.

"As soon as I learned of this matter, I instructed our delegation in Geneva to make our opposition known at the highest levels and in the strongest of terms," he said.

"I also instructed the Canadian delegation not to attend any meeting or function where this individual was or might be present. I am pleased to note that the accreditation has since been revoked."

Baird's decision came after Israel's ambassador the United Nations, Ron Prosor, filed a formal complaint asking Al-Ashqar be removed from the UNHRC schedule.

It was reported the UN chief in Geneva later prevented Al-Ashqar from entering the session, and requested he leave UN compound in Geneva as well.

The move came after Israel filed an official compliant when it was learned Hamas lawmaker Ismail Al-Ashqar was scheduled to attend.

Israel, the European Union, the United States, Canada, and Japan all classify Hamas – which actively targets Israeli civilians while seeking the destruction of the Jewish state – as a terror organization.

Last January, Baird and Immigration Minister Jason Kenney put up a "not welcome" sign for members of Hamas who might attend an International Parliamentary Union (IPU) meeting in Quebec City this fall.
Posted by: tipper || 03/20/2012 13:39 || Comments || Link || E-Mail|| [281 views] Top|| File under:
Israel-Palestine-Jordan
Hamas Loses Popular Support for Not Shooting Rockets at Israel
If you're looking for insight into the Palestinians' mindset, a new poll by the Palestinian Center for Policy and Survey Research offers some fascinating glimpses into their views on everything from killing Jews to fiscal responsibility.

The poll found "a significant decline" in Hamas's popularity in the Gaza Strip and "a decrease in the positive evaluation" of Gaza's Hamas government. Only 27% of Gazans said they would vote Hamas if elections were held today, down from 35% three months ago, while only 36% approved of the Hamas government's performance, down from 41%. Sounds encouraging, right?

But here's the kicker: The poll was taken immediately after Islamic Jihad's recent rocket assault on Israel, and the pollsters said the drop in Hamas's support was "probably due [partly] to Hamas' behavior, standing on the sideline, during Gaza's rocket war with Israel." In other words, according to a leading Palestinian pollster, the way to win the Palestinian public's affection is by indiscriminate rocket fire on Israeli cities, and Hamas's popularity suffered because it sat this round out. And we're supposed to believe a Palestinian state would live in peace with Israel?

No less enlightening, however, were the questions about the Palestinian Authority's financial crisis. The PA has a $1.1 billion hole in its $3.5 billion budget for 2012, mainly due to a drop in international donations. Yet when it tried to solve the problem with a mix of tax increases and spending cuts, a public outcry forced it to retreat. So the poll asked how Palestinians thought the problem should be solved.

It turns out that only a minority (38%) favor any kind of self-help measure: 9% back tax increases, while 29% support cutting expenditures by putting civil servants on early retirement. The majority, 52%, prefer "returning to negotiations with Israel in order to obtain greater international financial support."
Posted by: tipper || 03/20/2012 11:19 || Comments || Link || E-Mail|| [284 views] Top|| File under:
Hamas clinging to Gaza as unity remains elusive
Efforts to reunify the Palestinians behind one leadership appear to have hit a dead end: Hamas leaders ruling the Gaza Strip have concluded that subordinating themselves to Palestinian President Mahmoud Abbas would be wasting a golden opportunity offered by the Arab Spring.

The thinking, as revealed in interviews with top Hamas officials, is that the regional rise of political Islam in the wake of the past year's uprisings means this is the time for their Islamic militant group to dominate.

As part of that hard line, some say Gaza — abandoned by Israeli settlers and soldiers in 2005 — should steer Palestinian politics instead of the West Bank, where Israel holds far more sway.

"We want the West Bank to come under the Gaza umbrella, simply because Gaza is liberated, and the government there is elected," said a top Hamas official, referring to 2006 parliamentary elections that produced a short-lived Hamas-led government in the West Bank and Gaza. After Hamas' violent takeover of Gaza in 2007, the Western-backed Abbas dismissed that government and appointed his own in the West Bank.

A unity deal brokered by Qatar last month was to end five years of separate governments — Hamas in Gaza and Abbas in the West Bank. Under the agreement, Abbas is to lead an interim government of independent technocrats for several months, until elections. As interim prime minister, he would regain at least a measure of control in Gaza.

The top Hamas leader in exile, Khaled Mashaal, signed the deal without consulting with the movement, pitting him against much of the Hamas leadership in Gaza.

It was part of Mashaal's attempt to steer Hamas away from longtime patrons Iran and Syria and closer to Egypt's Muslim Brotherhood, which markets a more tolerant Islam and has urged Hamas to moderate. Mashaal's pledge to Abbas last month to halt violence is part of that shift.

While the Brotherhood has urged Mashaal to make concessions for the sake of reconciliation, Gaza's Hamas leaders believe they shouldn't be asked to share control at a time when their movement is finally breaking out of its isolation.

In a test of wills, it increasingly appears that the Gazans will prevail since implementing a unity deal would require their cooperation on the ground.
Posted by: tipper || 03/20/2012 09:45 || Comments || Link || E-Mail|| [348 views] Top|| File under:
Southeast Asia
Swiss judge resigns from court trying Khmer Rouge
PHNOM PENH, Cambodia: A Swiss judge has resigned from Cambodia's UN-backed tribunal of former Khmer Rouge leaders accused of war crimes, alleging staunch opposition from a Cambodian counterpart to the crucial investigation of new suspects.

Laurent Kasper-Ansermet said Monday the conflict had created "a dysfunctional situation" on the court, which is seeking justice for an estimated 1.7 million people who died of starvation, exhaustion, lack of medical care or torture during the communist Khmer Rouge's 1970s rule.

Opposition to expanding the trials is not new. Prime Minister Hun Sen has publicly chided and threatened the tribunal several times, saying it should not extend its prosecutions to more Khmer Rouge figures, some of whom have become political allies.

Kasper-Ansermet had replaced a German judge who himself left in October and also cited government interference. Human Rights Watch already had accused Siegfried Blunk of failing to conduct genuine and impartial research beyond the one suspect convicted last year and the top Khmer Rouge leaders currently on trial in the second case to go before the court.

Kasper-Ansermet said in a statement issued by the tribunal Monday that a Cambodian colleague, You Bunleng, had constantly contested his authority. He accused Bunleng of "active opposition" to new cases and said that during an informal meeting, Bunleng had refused to even discuss them. Bunleng could not immediately be reached for comment.

Prosecutors have compiled substantial evidence for so-called Cases 003 and 004, which include two top military commanders who also were leaders in Cambodia's post-Khmer Rouge military, according to confidential court documents obtained by AP. The documents allege both took part in purges that resulted in tens of thousands of deaths.

The government, however, has openly stonewalled. Hun Sen told Ban last year that new cases would "not be allowed." He has warned that new cases could spark renewed civil war, though his opposition likely stems from the many Khmer Rouge officials, like himself, who are now in government and who fear investigators could find new evidence of war crimes.
Posted by: Steve White || 03/20/2012 00:00 || Comments || Link || E-Mail|| [292 views] Top|| File under:
Syria-Lebanon-Iran
Barack Obama condemns Iran for creating 'electronic curtain'
President Barack Obama has condemned Iran for the creation of an "electronic curtain" which stops the free flow of information and ideas into the country. Speaking to the Iranian people in a video released to mark Nowruz, the Persian new year, the president announced the issuance of new guidelines "to make it easier for American businesses to provide software and services into Iran that will make it easier for the Iranian people to use the internet".

"America seeks a dialogue to hear your views and understand your aspirations," he said. This will be achieved by establishing greater access to the internet for Iranian citizens.

A Gallup poll showed that 81 per cent of Americans favour direct dialogue with Iran rather than military action.

Iranian Supreme Leader Ayatollah Ali Khamenei hit back at international critics on Tuesday. In a Nowruz broadcast on state television, he vowed a forceful response to any military strike from either Israel or America. The Ayatollah also responded to growing concerns that Iran is operating a programme to develop nuclear weapons.

"We have said that we do not have atomic weapons and we will not build any. But if there is any attack by the enemies, whether it be the United States or the Zionist regime, we will attack them at the same level as they attack us," he said.
Posted by: tipper || 03/20/2012 13:07 || Comments || Link || E-Mail|| [351 views] Top|| File under:
Who's in the News
40
[untagged]
4
Arab Spring
4
Govt of Syria
3
Govt of Pakistan
3
al-Qaeda
2
Lashkar-e-Islami
2
al-Qaeda in Arabia
1
al-Qaeda in Pakistan
1
al-Shabaab
1
Islamic Movement of Uzbekistan
1
Govt of Iran
1
Govt of Sudan
1
Palestinian Authority
Bookmark
E-Mail Me
The Classics
The O Club
Rantburg Store
Comments Spam
The Bloids
The Never-ending Story
Thugburg
RSS Links
Gulf War I
The Way We Were
Bio
Merry-Go-Blog
Hair Through the Ages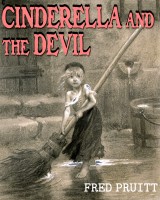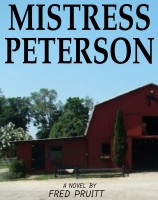 On Sale now!


A multi-volume chronology and reference guide set detailing three years of the Mexican Drug War between 2010 and 2012.

Rantburg.com and borderlandbeat.com correspondent and author Chris Covert presents his first non-fiction work detailing the drug and gang related violence in Mexico.

Chris gives us Mexican press dispatches of drug and gang war violence over three years, presented in a multi volume set intended to chronicle the death, violence and mayhem which has dominated Mexico for six years.
Click here for more information


Meet the Mods
In no particular order...


Steve White
Seafarious
Pappy
lotp
Scooter McGruder
john frum
tu3031
badanov
sherry
ryuge
GolfBravoUSMC
Bright Pebbles
trailing wife
Gloria
Fred
Besoeker
Glenmore
Frank G
3dc
Skidmark
Alaska Paul



Better than the average link...



Rantburg was assembled from recycled algorithms in the United States of America. No trees were destroyed in the production of this weblog. We did hurt some, though. Sorry.
54.80.185.137