Taliban-linked Afghan convicted on drug charges
An Afghan man linked to the Taliban who was one of the largest heroin traffickers in the world was convicted Tuesday on charges of importing and distributing heroin and for narco-terrorism, federal officials said.

Officials with the Justice Department and the Drug Enforcement Administration said Haji Bagcho was convicted by a federal jury in Washington. They say he manufactured the drug in secret laboratories along Afghanistan's border with Pakistan.

According to the Justice Department, he sent heroin to more than 20 countries, including the United States, and proceeds from his heroin trafficking were then used to support high-level members of the Taliban to support their insurgency in Afghanistan.

Beginning in 2005 and continuing for five years, the DEA, in cooperation with Afghan authorities, conducted an investigation of Bagcho's organization.

With the help of cooperating witnesses, the DEA purchased heroin directly from the organization on two occasions, which Bagcho understood was destined for the United States, according to a Justice Department news release.

Investigators also conducted several searches of residences belonging to Bagcho and his associates, recovering evidence of drug trafficking.

During one search, ledgers belonging to the defendant were found. One ledger, cataloguing Bagcho's activities during 2006, reflected heroin transactions worth more than $250 million, according to Bagcho's ledger.
Posted by: tipper || 03/14/2012 00:49 || Comments || Link || E-Mail|| [250 views] Top|| File under:
Kyrgyzstan willing to continue transit of goods to Afghanistan after 2014
Kyrgyzstan is willing to participate in sending goods to Afghanistan even after the expiration in 2014 of term of the contract on the Transit Center of antiterrorist coalition forces at the Manas airport, Secretary of the Kyrgyz Defense Council Busurmankul Tabaldiev said on Tuesday during talks in Bishkek with U.S. Secretary of Defense Leon Panetta , RIA Novosti reported.

The U.S. air base, renamed as the Transit Center, was established at the Manas International Airport in Bishkek in December 2001, and today it involves about 1,200 soldiers. The base is an important part of the NATO Operation Enduring Freedom - Afghanistan. The agreement on deployment of the U.S. air base in Kyrgyzstan is valid until 2014. Kyrgyz President Atambaev has repeatedly said that the country under no circumstances will extend the stay of foreign troops in its civilian airport.

"We must work together to solve the issue of the Transit Center's future. We are willing after 2014 to assist the U.S. government, but taking into account interests of the country, opinion of the people and security. It is important that we are able to find a solution before the end of this year, and it makes no sense to pull with this," Tabaldiev said.

The head of the Kyrgyz Defense Council emphasized that "the threats and challenges, including those emanating from Afghanistan," are the main threats to the security of Kyrgyzstan.

"In this respect, Kyrgyzstan is interested to assist fully international efforts to stabilize the situation in this country. Kyrgyzstan is willing to continue sending the goods (to this country) after 2014. However, from June, 2014 there should be no military facilities and soldiers in Manas, it is a civilian airport," said Tabaldiev.

He noted the government has "serious intentions" for the construction of civil hub (the point of transfer of passengers) at the Manas international airport and "in this direction work has already begun". I would like to note that the U.S. position on this issue is not clear for us".
Posted by: Steve White || 03/14/2012 00:00 || Comments || Link || E-Mail|| [247 views] Top|| File under:
Africa North
Israeli warships pass though Suez canal
JERUSALEM — Two Israeli naval vessels passed through Egypt's Suez Canal on Tuesday, headed from the Mediterranean to the Red Sea, Israeli and Egyptian sources said.

"It was routine, they were on their way to Eilat" where Israel has its Red Sea naval base, an Israeli security source told AFP on condition of anonymity.

A source at the Canal Authority named the vessels as the Lahav and the Yafo, without giving their size or type.


The INS Lahav ('Blade') is a Sa'ar 5-class corvette, about 1,200 tons. It has anti-ship and anti-air missiles, and surface-launch torpedo tubes. Yafo ('Jaffa') is a Sa'ar 4.5-class missile boat, about 490 tons, re-built from an old Sa'ar 4-class boat with more modern technology. It has anti-ship and anti-air missiles, and a 76 mm gun.

Israel dispatched two missile boats to the Red Sea last August after Iran deployed a submarine and a warship there on what it called a patrol mission.

The Israeli military said at the time that its own naval deployment was "part of a routine exercise."

The military had no comment on Tuesday's crossing, which came to the backdrop of an international standoff over Iran's nuclear programme, which much of the world believes is geared toward developing atomic weapons.
Posted by: Steve White || 03/14/2012 00:00 || Comments || Link || E-Mail|| [235 views] Top|| File under:
U.S. Vows Support for NGOs despite Egypt Crackdown
[An Nahar] U.S. Secretary of State
Hillary Clinton
... sometimes described as America's Blond Eminence and at other times as Mrs. Bill, never as Another William Jennings Bryan ...
on Tuesday vowed to press ahead with support for democracy promotion groups, saying that they play a critical role despite a crackdown in Egypt.

Clinton, addressing U.S. ambassadors from around the world who are back in Washington for a group conference, said that civil society groups are vital to encouraging U.S. goals such as advancing democracy and women's participation.

"When people feel safe and empowered to pursue their legitimate aspirations, they are more likely to reject extremism and to invest in their own societies," Clinton said.

Clinton noted that a number of governments, particularly in the Middle East and North Africa, are curbing such groups and "challenging the propriety of American support for civil society organizations."

"I need each of you -- and especially those of you operating in restrictive environments -- to communicate our commitment to working with and supporting individuals and groups that represent not only what we believe are our values, but universal values: freedoms and human rights
...which often include carefully measured allowances of freedom at the convenience of the state...
," she told the diplomats.

Posted by: Fred || 03/14/2012 00:00 || Comments || Link || E-Mail|| [254 views] Top|| File under: Arab Spring
PM Says Assad Not Welcome in Tunisia
[An Nahar] Tunisia's Prime Minister Hamadi Jebali said on Tuesday that Syria's Bashir al-Assad would not be welcome in his country, after the Tunisian president offered the Syrian leader asylum in Tunis.

"I respect our head of state but I do not want to see Assad in our country. And if I were to encounter him, I would put him in front of a court and hand him over to the Syrian people," Jebali told the website of German news weekly Der Spiegel.

Tunisia's President Moncef Marzouki has said the north African country would be prepared to grant Assad refuge if it helped bring peace to Syria after nearly a year of violence.

"If we want to stop the killing, the only way is to have a solution like the Yemeni solution: that the president leaves power and that he has safe haven, somewhere to go," Marzouki told BBC World News last week.

Jebali, who was due to visit German Chancellor Angela Merkel
...current chancellor of Germany. She was educated in East Germany when is was still run by commies, but in 1989 got involved with the growing democracy movement when the Berlin Wall fell. Merkel is sometimes referred to by Germans as Mom...
on Wednesday, also said in his interview that outside military intervention would be "pure madness."

"It would pour more oil onto the fire and give Assad the excuse, which he is urgently seeking, to deploy his military even more forcefully," he said, in remarks published in German.

Nevertheless, he stressed: "We cannot and will not accept that a regime is systematically murdering its people ... whoever continues to deliver weapons to the Assad regime is helping the killing of the Syrian people."

Posted by: Fred || 03/14/2012 00:00 || Comments || Link || E-Mail|| [251 views] Top|| File under: Govt of Syria
Caucasus/Russia/Central Asia
Russia to offer air base to US for Afghan transit
A new deal allowing the United States and its NATO allies to use a Russian air base for transit of troops and military cargo to Afghanistan would help ensure Russia's own security, Russia's foreign minister said Wednesday.

Sergey Lavrov said a plan to permit the U.S. and other NATO nations to use the base in the city of Ulyanovsk on the Volga River will soon be considered by the Russian Cabinet. If approved, the deal could help repair Russian ties with the United States, which have become increasingly strained over Washington's missile defense plans in Europe and the Syrian crisis.

Moscow has provided the U.S. and other NATO member states with air corridors and railway routes for carrying supplies to and from Afghanistan. The new agreement would for the first time allow alliance members to set up a logistics facility for troops and cargo on Russian territory.

Lavrov strongly defended such a deal, saying the success of NATO's mission is essential for fending off the spread of terrorism and illegal drugs from Afghanistan into ex-Soviet Central Asian nations and Russia.
Posted by: tipper || 03/14/2012 11:58 || Comments || Link || E-Mail|| [301 views] Top|| File under:
China-Japan-Koreas
U.S. to Watch N.Korea During Nuclear Summit
The U.S. and South Korea plan to deploy a high-powered American surveillance aircraft to watch North Korea during the Nuclear Security Summit in Seoul on March 26-27. The E-8C J-STARS is capable of tracking hundreds of vehicles, military installations and missiles simultaneously within a 200 to 500 km area. "By flying over the demilitarized zone, the aircraft can get a clear picture of North Korean troop movements around Pyongyang and Wonsan and even beyond," a military source said.

While AWACS surveillance planes monitor aircraft and other airborne targets, the J-STARS handles targets on the ground. It can stay airborne for up to 11 hours at a time and monitor an area about five times the size of the Korean Peninsula for eight hours.
Posted by: Steve White || 03/14/2012 00:00 || Comments || Link || E-Mail|| [245 views] Top|| File under:
Obama to Visit DMZ
U.S. President Barack Obama plans to visit the Demilitarized Zone during his time in Korea attending the Nuclear Security Summit in Seoul, it was reported on Sunday. South Korea and the U.S. are discussing what message to deliver to North Korea during Obama's visit, a diplomatic source said Sunday.


Maybe he'll bow to Pudgy...

"Obama could make a speech expressing the concerns of the international community about North Korea and the U.S.' determination to keep the alliance with South Korea strong," the source added.

Obama is also considering visiting Camp Bonifas, a U.S. Army base in the DMZ. It will be Obama's first visit to the otherwise uninhabited buffer zone between the two Koreas.

The White House apparently wants to affirm the alliance with Seoul and impress on the regime of new North Korean leader Suet Face Kim Jong-un that it must give up its nuclear arms program. The two allies discussed details of the DMZ trip when Foreign Minister Kim Sung-hwan visited Washington recently.
Posted by: Steve White || 03/14/2012 00:00 || Comments || Link || E-Mail|| [612 views] Top|| File under:
Europe
Belgium's Muslims in shock after deadly mosque arson
[Dawn] Belgium's

Moslem

community was in shock Tuesday after a man set fire to a Shia mosque in Brussels, leaving the imam dead in an act some linked to tensions between Shias and Sunnis.

As

Sherlocks

sought to determine whether late Monday's arson attack was an isolated incident or a deliberate assault on the Shia community, Interior Minister Joelle Milquet suggested inter-religious strife may be to blame.

"This person went in (the mosque) hurling statements linked to the Syrian conflict. It appears to be a problem between Sunnis and Shias," Milquet said, adding that

Sherlocks

still had to confirm the motive.

"Belgium will not tolerate this type of act and the importing of this type of conflict on its territory," she said, adding that the government would take "all necessary measures" in coming days to prevent attacks.

The area around the Brussels mosque, one of four Shia centres of worship in the city's overwhelming majority Sunni

Moslem

community, has a large immigrant

Moslem

population.

The suspect told police he was a

Moslem

born in 1978, but authorities were not immediately able to confirm his identity because he lacked ID papers.

Azzedine Laghmich, an official at the mosque, told AFP the attacker was "a Salafist," who sprayed petrol inside the mosque before setting it alight and shouting Sunni slogans on his way out --cries related to the conflict in Syria.

"All the eyewitness accounts said so," Laghmich added.

Isabelle Praile, another

bigwig

in Belgium's organised

Moslem

community, said the mosque "had already been placed under police protection several years ago," citing threats from members of the ultra-conservative Salafist movement.

More than 100 men gathered near the Rida mosque after the fire, shouting Shia slogans behind a police tape as some prayed and others hugged or cried over the death of imam Abdallah Dadou, a 46-year-old father of four.

The imam died of smoke inhalation and a second person was slightly injured after the man, who wielded a knife and an axe, set fire to the place with fuel.

"I brought my eight-year-old son here with me so that he can see blind hate, what it can do," said Ismael Ben Mohammad, 40.

The mayor of the city's Anderlecht ward, Gaetan Van Goidsenhoven, appealed for calm at an overnight

presser

, saying it was "not only necessary to live side-by-side, but also to allow justice and the police to do their work."

The imam was described by worshipper Abdel Adouzeyneb, a 39-year-old real estate agent, as "a person who was loved by everybody --he was open, well integrated, smiling and happy."

Prosecutor Jean-Marc Meilleur said the arson suspect was

jugged

by police after people inside locked him inside the mosque.

"At the moment, there is only one suspect," Meilleur said early Tuesday, adding that it was too soon to know whether it was a one-man attack or a wider plot.

The last time

a holy man

was targeted in Brussels was in 1989 when Saudi-born Abdullah Muhammad al-Ahdal was

rubbed out

.

He served as imam in the Grand Mosque of Brussels and was killed on March of that year by an armed man inside the mosque.

His killing was claimed by a small pro-Iranian group in

Leb

who accused him of being too moderate and of having rejected the death fatwa slapped on writer Salman Rushdie.

Posted by: Fred || 03/14/2012 00:00 || Comments || Link || E-Mail|| [250 views] Top|| File under: Global Jihad
Home Front: Politix
Obama: Iran Nuclear Program Diplomacy Window Is 'Shrinking'
President Barack Obama is warning Iran that the window for dealing with its nuclear program through diplomatic channels is "shrinking."

Obama says he still prefers to use diplomacy to get Iran to abandon its nuclear program. But he says diplomacy requires having somebody on the other side of the table who is taking the matter seriously.

The president says he hopes Iran understands that diplomacy is their "best bet" and the Islamic regime needs to seize that opportunity. Iran insists its nuclear program is for peaceful purposes and says it is not seeking a bomb.

Obama spoke Wednesday at a White House news conference alongside British Prime Minister David Cameron.
Posted by: tipper || 03/14/2012 14:36 || Comments || Link || E-Mail|| [621 views] Top|| File under:
India-Pakistan
Pakistan lawyers travel to India for Mumbai prosecution
[Dawn]
Pak

Sherlocks

and lawyers are travelling to India this week to gather evidence for the prosecution of seven suspects linked to the Mumbai attacks of 2008, when 166 people were killed.

The visit is the first of its kind, and comes after Pakistain indicted seven alleged conspirators in 2009 but has since said it needs to gather more evidence in India before proceeding further.

New Delhi says Pakistain's attempts at prosecution have been a "facade" and insists it has already handed over enough evidence to convict the accused.

The eight-strong commission of prosecutors, defence lawyers and a court official will travel to India Wednesday to take statements from witnesses and cross-examine them, senior public prosecutor Chaudhry Zulfiqar Ali told AFP.

Pakistain had wanted Mohammed Ajmal Amir Kasab, who is the sole surviving gunman from the attacks and has been sentenced to death in India, to testify, but he has not been included among the interviewees requested by the panel.

"The commission will record the statements of

Sherlocks

, statements of the doctors who conducted autopsies and the statement of lady magistrate who recorded Ajmal Kasab's confessional statement in Mumbai," Ali said.

Posted by: Fred || 03/14/2012 00:00 || Comments || Link || E-Mail|| [258 views] Top|| File under: Govt of Pakistan
Extremists not in favour of dialogue: minister
[Dawn] Provincial Information Minister of Khyber-Pakhtunkhwa


... formerly NWFP, still Terrorism Central...


(KP) Iftikhar Hussain on Tuesday said that rise in the recent terrorism activities in the region is due to the internal conflicts between the

hard boy

s, DawnNews reported.

The KP minister was addressing the oath-taking ceremony of khyber union of journalists in

Beautiful Downtown Peshawar

.

He said that the talks between the US and the Taliban have created confusion among the

hard boy

s.

'The government is ready for all kinds of talks but the

beturbanned goons

are not supportive of it rather they have continued their ill-intended activities to gain importance.' he added

He said that according to the new policy operation would be conducted in the tribal areas as well as settled areas.

Hussain said that if Pakistain, Afghanistan and US collectively address the issue and come up with a joint strategy, only then extremism could be eliminated from this region.

Posted by: Fred || 03/14/2012 00:00 || Comments || Link || E-Mail|| [247 views] Top|| File under: TTP
Legal procedure being followed for Musharraf's arrest: Malik
[Dawn] Interior Minister Rehman Malik


Pak politician, current Interior Minister under the Gilani administration. Malik is a former Federal Investigation Agency (FIA) intelligence officer who rose to head the FIA during Benazir Bhutto's second tenure. He later joined the Pak Peoples Party and was chief security officer to Bhutto. Malik was tossed from his FIA job in 1998 after documenting the breath-taking corruption of the Sharif family. By unhappy coincidence Nawaz Sharif became PM at just that moment and Malik moved to London one step ahead of the button men.


on Tuesday said a legal procedure was being followed to arrest General
Pervez Perv Musharraf


... former dictator of Pakistain, who was less dictatorial and corrupt than any Pak civilian government to date ...


for his alleged involvement in the

liquidation

of former prime minister Benazir Bhutto


... 11th Prime Minister of Pakistain in two non-consecutive terms from 1988 until 1990 and 1993 until 1996. She was the daughter of Zulfikar Ali Bhutto, founder of the Pakistain People's Party, who was murdered at the instigation of General Ayub Khan. She was murdered in her turn by person or persons unknown while campaigning in late 2007. Suspects include, to note just a few, Baitullah Mehsud, General Pervez Musharraf, the ISI, al-Qaeda in Pakistain, and her husband, Asif Ali Zardari, who shows remarkably little curiosity about who done her in...


.

Talking to media persons after chairing a meeting on law and order in the Federal Capital, he said the government had communicated the court orders to the Interpol which would issue red warrants for Musharraf's arrest.

Rehman Malik said the entire nation wanted the elimination of terrorism from the country. He said that he had invited the Taliban for peace negotiations with the government and prove themselves Paks by giving up violence.

"I urge the Taliban to join us in pursuit of durable peace instead of violence for future generations in the country," he said, asking them to surrender arms and give up terrorism for the larger national interest.

"I hope the Taliban will realize the situation and give up terrorism for the sake of FATA people, as development process is continuing in the area," he said.

Replying to a question about the Asghar Khan case, Rehman Malik said he would not speak on the issue as the matter was subjudice.

"Let the former Chief of Army Staff, General (r) Mirza Aslam Baig and former ISI Chief, Lt. Gen (r) Asad Durrani defend their case and prove their innocence in the court," he said.

Posted by: Fred || 03/14/2012 00:00 || Comments || Link || E-Mail|| [243 views] Top|| File under: Govt of Pakistan
Pakistan committed to support peace in Afghanistan: Gilani
[Dawn]
Prime Minister Yousuf Raza Gilani


... Pakistain's erstwhile current prime minister, whose occasional feats of mental gymnastics can be awe-inspiring ...


on Tuesday said that Pakistain was committed to support the Afghan- led and Afghan-owned

grinding of the peace processor

in Afghanistan.

He said Pakistain wanted to see brotherly and neighbourly Afghanistan as an independent, peaceful and prosperous country, as it was also in the best interest of Pakistain.

The prime minister was talking to German Defence Minister Dr Thomas de Maiziere, who called on him here at the PM House and exchanged views on defence cooperation and military collaboration, war on terror and regional and international issues.

Posted by: Fred || 03/14/2012 00:00 || Comments || Link || E-Mail|| [243 views] Top|| File under: Govt of Pakistan
Israel-Palestine-Jordan
From IDFblog: Hamas' Weapons Arsenal
Hamas' weapons arsenal is growing deep and wide, sporting rockets such as the new and advanced Iranian made Fajr-3, Katyusha's/Grad's, Anti-tank missiles, and Heavy Mortars. Each rocket holds its own advantage, such as the upgraded Grad rocket reaching a frightening range of 30 miles within Israel.

Image: Number of Israeli casualties by year since 2006, types of rockets (including provenance and basic specs), rocket ranges including the Fajr-3.

Over the past 6 years, Hamas rocket fire has killed 44 innocent Israeli civilians and injured a staggering 1,687.
Posted by: || 03/14/2012 06:49 || Comments || Link || E-Mail|| [247 views] Top|| File under:
Erdogan: Israel must stop 'massacre' of Palestinians in Gaza
[Haaretz] Turkish Prime Minister Recep Tayyip Erdogan severely criticized Israel's recent Arclight airstrikes against targets in the

Gazoo

Strip, saying in a speech on Tuesday that the attacks represented a "massacre" of the coastal enclave's residents.

Nearly 200 rockets have went kaboom! in Israeli territory since the latest round of violence between Israel and

Gazoo

broke out on Friday and until the Israel Defense Forces and

Gazoo

beturbanned goons

agreed to cease fire that went into effect early Tuesday.

Responding to rocket fire, the Israel Air Force carried out 37 Arclight airstrikes in the

Gazoo

Strip, 19 strikes targeted rocket-launchers and 18 targeted weapons warehouses in response to rocket attacks.

Twenty-six Paleostinians were killed as a result of IAF strikes on

Gazoo

. Out of these 22 were

beturbanned goons

and 4 were civilians who were in the area of IAF strikes, but were not involved in the rocket fire.

Addressing Israeli strikes against

Gazoo

beturbanned goons

in a speech to Turkish parliament on Tuesday, Erdogan urged Israel to "stop the brutal attack against Paleostinians and stop the massacre and bloodshed."

The Turkish PM then referred to the Israeli strikes as "state terror," saying that the Turkish people must "remember that Gazooks are our brothers, and will always remain so."

Erdogan also referred to the ongoing crisis in Syria, saying that "the window of opportunity was closing following the massacres taking place daily in the country," adding, however, that Turkey "was making every possible effort to prevent further escalation in Syria."

The Turkish PM's comments came after, earlier Tuesday, Israel's Counter Terrorism Bureau warned Israelis against traveling to Turkey, over information regarding the intent of terror groups to perpetrate an attack against Israeli or Jewish targets in the coming days.

Also on Tuesday, Israel's ambassador to the United Nations


...a lucrative dumping ground for the relatives of dictators and party hacks...


Ron Prosor released a letter to UN Secretary General
the ephemeral Ban Ki-moon


... of whom it can be said to his credit that he is not Kofi Annan...


, urging the Security Council to condemn rocket attacks by

Gazoo

beturbanned goons

against Israel.

In the missive, the Israeli envoy bemoaned what he called the UN's lack of response to the recent round of violence, saying that the "Security Council has uttered zero words of condemnation of these attacks."

"There is something wrong with this equation," he added, saying it was "time for the Security Council to speak with one voice against the terrorism that continues to flow from

Gazoo

."

Posted by: Fred || 03/14/2012 00:00 || Comments || Link || E-Mail|| [593 views] Top|| File under: Hamas
Sri Lanka
Sri Lanka should reconcile with Tamils: US
WASHINGTON — The United States said Tuesday that unless Sri Lanka's government reconciles with minority Tamils and addresses allegations of war crimes it risks renewed conflict.


Because it's incumbent on the winners of a brutal civil war to make nice with the bloodthirsty losers...

The U.S. has introduced a draft resolution at the discredited U.N. Human Rights Council, increasing international pressure on Sri Lanka to conduct an independent investigation. The council in Geneva is expected to vote next week on the resolution that stops short of demanding an outside probe, but has angered Sri Lanka, which claims it could stir separatism.


They'd be correct. I'm sure there are a few remnants of the Tigers who would be happy to restart the fighting.

Robert Blake, assistant secretary of state for South and Central Asia, said that accountability and reconciliation was in Sri Lanka's best interests, so "they really can achieve peace and security and not sow anger in their own community that could give rise to new violence."


Accountability for the Tigers would be a useful experience. The Tamil people could then see how they were led astray. Reconciliation by the Tamil people would be helpful -- they could for example pledge to be Sri Lankan citizens and drop demands for a separate state.

"Experience in many civil conflicts around the world has shown that countries that don't take adequate measures to address reconciliation and accountability frequently experience a regeneration of the insurgency that they faced," he told The Associated Press. "We could see very much that similar situation in Sri Lanka."


Quiet diplomacy is more likely to get the Sinhalese to take some steps at reconciliation. Rubbing their faces in a UNHCR resolution simply won't work; it's the whole loss-of-face issue common to Asia.

The resolution calls on Sri Lanka to investigate allegations of human rights abuses by both the government troops and Tamil Tiger rebels in the final months of the quarter-century war, and implement recommendations of its own reconciliation panel. A U.N panel of experts reported in 2011 that tens of thousands of people may have been killed, largely through shell fire by the government troops.

Sri Lanka's government, which has defended its conduct of the war as protecting Tamil civilians, has organized a series of protests against the resolution, calling it interference in its affairs.

In Colombo on Tuesday, Housing Minister Wimal Weerawansa called for a boycott of U.S. products. He told a protest meeting that the resolution amounts to calling for the revival of the Tamil Tigers.

Eileen Donahoe, U.S. ambassador to the Human Rights Council, said Sri Lanka had reacted "very negatively" to the resolution and has fought it "tooth and nail" but she expected it to pass.

"We had intended it in a fairly cooperative spirit," she said. "We were very forward leaning in our effort to reach out to the Sri Lankans."


Then shut up and do your work behind the scenes. This is way too public.

She said an earlier version of the resolution had sought an action plan from Sri Lanka by June, but as tabled now, the resolution calls for the U.N. Human Rights Commissioner to report to the council a year from now on the steps Sri Lanka has taken.

Blake said the resolution would not be weakened further.

Despite the strain on U.S.-Sri Lanka relations, Donahoe said Colombo was keeping open its channels of communication with Washington, and Secretary of State Hillary Rodham Clinton has invited Sri Lanka Foreign Minister G.L. Peiris for talks in Washington in April.
Posted by: Steve White || 03/14/2012 00:00 || Comments || Link || E-Mail|| [264 views] Top|| File under:
Syria-Lebanon-Iran
Iran shuts out nuclear inspectors
Iran has signalled it is unwilling to grant a request by international nuclear inspectors for unfettered access to a restricted military complex they suspect may house a chamber designed to test explosives used in atomic weapons triggers.

In its first public statement on the matter since the leader of the International Atomic Energy Agency expressed irritation last week about Iran's lack of co-operation, Iran also denied suggestions it had sought to cleanse the military complex, called Parchin, to eliminate any trace of incriminating activity.

''The site is a military site and conventional military activities are being carried out in the site,'' the Foreign Ministry spokesman, Ramin Mehmanparast, said, according to Iranian news agencies.

Ridiculing reports that Iran had tried to clean up the site, he said: ''If military nuclear activities are carried out, evidence of them can never be cleaned up, and the issue is mostly propaganda.''

Iran's unwillingness to grant the inspectors' request could complicate resumed talks announced last week between Iran and the five permanent United Nations Security Council members plus Germany over Iran's nuclear energy program, an increasing source of world tension.
Posted by: tipper || 03/14/2012 11:06 || Comments || Link || E-Mail|| [237 views] Top|| File under:
Syrian athletes could compete under neutral Olympic flag
Syrian athletes could compete at the London 2012 Olympics under a neutral flag as the crippling uprising against President Basar al-Assad rages on.


They can join the Taiwanese...


It is one of the "ad hoc" solutions which could be explored by the International Olympic Committee's (IOC) executive board if the Syrian unrest compromises the country's national Olympic committee.

Athletes could compete under the Olympic Flag - a scenario seen at Sydney 2000 for Olympians from East Timor, the IOC's director of relations with national Olympic committees (NOC) and Olympic solidarity Pere Miro told the Around the Rings website.

More than 7,500 people have been killed in the year-long conflict between Syrian forces and rebels, according to United Nations estimates, sparking concern about whether officials close to the regime should be allowed at the London 2012 Games.
Posted by: tipper || 03/14/2012 10:54 || Comments || Link || E-Mail|| [249 views] Top|| File under:
Russia Tasked With Telling Tehran It 'Has Last Chance' To Avoid War
The Russian daily Kommersant reports that at a meeting at the UN on March 12, U.S. Secretary of State Hillary Clinton told her Russian counterpart Sergei Lavrov to inform Iran that it has one last chance to negotiate and avoid war.

The newspaper said on March 14 that last chance will come next month when Iranian representatives attend six-nation talks, comprising Russia, China, Britain, the U.S., France, and Germany).

Kommersant reported that, during Israeli Prime Minister Benjamin Netanyahu's recent visit to the U.S., he told President Barack Obama that Israel expected U.S. support for an attack to cripple Iran's nuclear program. According to the daily, if this support failed to materialize, Netanyahu had let it be known that Obama could expect to lose his support from the Jewish lobby in the U.S. ahead of the country's presidential elections in November.

The article cites unnamed officials in the Russian Defense Ministry as saying Russia is already preparing for the consequences of U.S.-Israeli attacks on Iran, particularly the possibility that it could unleash a wave of refugees across Iran's northern borders into the Caucasus.
Posted by: tipper || 03/14/2012 04:04 || Comments || Link || E-Mail|| [265 views] Top|| File under:
Iran parliament begins questioning Ahmadinejad
Iran's parliament has begun the questioning of President Mahmoud Ahmadinejad over a long list of accusations including mismanaging the nation's economy and challenging the country's supreme leader.

Conservative lawmaker Ali Motahari, who is a prominent opponent of the president, posed the questions to Ahmadinejad Wednesday in an open session of the parliament broadcast live on state radio
Posted by: tipper || 03/14/2012 03:50 || Comments || Link || E-Mail|| [244 views] Top|| File under:
Russia says it won't stop selling weapons to Syria
MOSCOW: Russia has no intention of curtailing military cooperation with Syria despite calls from the West to stop arming President Bashar Assad's regime, a senior Russian government official said Tuesday.

Deputy Defense Minister Anatoly Antonov said Russia will abide by existing contracts to deliver weapons to Syria despite Assad's yearlong crackdown on the opposition, during which the UN says over 7,500 people have been killed.

"Russia enjoys good and strong military technical cooperation with Syria, and we see no reason today to reconsider it," Antonov told reporters.

Russia has shielded Syria, its last ally in the Arab world, from UN sanctions over the Assad regime's bloody suppression of an uprising against his government. Moscow has been a steadfast ally of Syria since Soviet times, when it was led by the current president's father, Hafez Assad, and has long supplied Damascus with aircraft, missiles, tanks and other heavy weapons.

The Syrian port of Tartus is now the only naval base Russia has outside the former Soviet Union. A Russian navy squadron made a call there in January in what was seen by many as a show of support for Assad. Also in January, a Russian ship allegedly carrying tons of munitions made a dash for Syria after telling officials in EU member Cyprus, where it had made an unexpected stop, that it was heading for Turkey. Turkish officials said the ship had instead charted course for Tartus.

Antonov said Russia's supply of weapons to Syria is in line with international law and will continue. "Russian-Syrian military cooperation is perfectly legitimate," he said.

"The only thing that worries us today is the security of our citizens," Antonov said in a reference to Russian military personnel in Syria that are training the Syrians in the use of weapons supplied by Russia. He declined to say how many of them are currently stationed in Syria.

"It's part of our contractual obligations," said Antonov, who oversees military technical cooperation with foreign countries. "When we supply weapons, we have to provide training."

Antonov dismissed allegations that Russia has sent special forces officers to assist government forces.

"There are no (Russian) special forces with rifles and grenade launchers running around," he said.


They're carrying semi-automatics and MANPADs, of course...

Moscow insists it will block any UN resolution that could pave the way for a replay of what happened in Libya, where NATO action helped oust Muammar Qaddafi. Russian diplomats have dismissed Western hopes for a shift in Moscow's stance on Syria after Putin's election victory as "wishful thinking."
Posted by: Steve White || 03/14/2012 00:00 || Comments || Link || E-Mail|| [299 views] Top|| File under:
U.N. to Send Monitors to Syria Neighbors to Document Violations
[An Nahar] The U.N. human rights


One man's rights are another man's existential threat.


office will send observers to Syria's neighboring countries to collect evidence and document atrocities in the strife-torn state, the deputy rights commissioner said Tuesday.

"We will be sending monitors for information collection and documentation of the violations and atrocities in the border areas in the neighboring countries later this week," said Kang Kyung-wha, Deputy High Commissioner for Human Rights.

Kang was speaking during a U.N. Human Rights Council hearing on the situation in Syria.

On Monday, Paulo Pinheiro, who was leading a team of

Sherlocks

dispatched by the council to probe violations in Syria, told a news conference that "a negotiated settlement is the only way" to stop the violence.

"An increase in militarization and the supply of arms are not the right response," he said, after presenting his report to the council.

Asked how he intended to bring about the dialogue, Pinheiro told the council Tuesday that "there is no magic solution."

"The most urgent ... is to support the ... process of mediation of Kofi Annan,"


...Ghanaian diplomat who served as the seventh and so far the worst Secretary-General of the UN. Annan and the UN were the co-recipients of the 2001 Nobel Peace Prize for something or other that probably sounded good at the time. In December 2004, reports surfaced that Kofi's son Kojo received payments from the Swiss company Cotecna, which had won a lucrative contract under the UN Oil-for-Food Program. Kofi Annan called for an investigation to look into the allegations, which stirred up the expected cesspool but couldn't seem to come up with enough evidence to indict Kofi himself, or even Kojo...


he said.

"We need a patient mediation process to finish with this crisis," he added.

Annan, who is the international mediator on the Syrian crisis, said he expected a response from Damascus


...Capital of the last remaining Baathist regime in the world...


on Tuesday on proposals he presented to the Syrian regime to try to halt a year of bloodshed.

The former U.N. chief arrived in Turkey on Monday after failing to secure an accord in talks with
Hereditary President-for-Life Bashir Pencilneck al-Assad


Light of the Alawites...


aimed at ending the escalating violence that has killed thousands of people since March last year.

Pinheiro and his team had given Pillay a list of Syrian military and political officials suspected of crimes against humanity.

They said they had documented a widespread and systematic pattern of gross violations by Syrian forces, "in conditions of impunity", since March 2011.

Posted by: Fred || 03/14/2012 00:00 || Comments || Link || E-Mail|| [234 views] Top|| File under: Govt of Syria
HRW Slams Syria over Planting Mines along Lebanon Border
[An Nahar] Syria has planted landmines near its borders with

Leb

and Turkey, along routes used by refugees fleeing the strife-torn country, Human Rights Watch


... dedicated to bitching about human rights violations around the world...


(HRW) charged on Tuesday.

"The Syrian regime is trying to prevent people from going in and from fleeing the country," said Nadim Houry, deputy director of the group's Middle East and North Africa division.

"And they are doing it in a way that is going to be lethal because these roads are used by people fleeing and also to evacuate the

maimed

."

The New York-based watchdog published the accounts of witnesses and deminers who claimed that the Syrian army has been placing landmines for months, and reported resulting civilian casualties.

Houry said the latest casualty was on March 5, when a young Syrian man crossing back into Syria from Turkey stepped on a landmine and lost his right leg.

HRW also quoted a 15-year-old boy from Tal Kalakh who lost a leg in February as he was trying to help a

maimed

family friend fleeing the Baba Amr rebel stronghold in central Homs cross into northern

Leb

.

"We were sure that no landmines were planted in the area filled with thorn bushes," he said.

"I was less than 50-60 meters away from crossing the border when the landmine went kaboom!."

Steve Goose, arms division director at HRW, said it was "unconscionable" for countries to continue using the deadly weapons.

"There is absolutely no justification for the use of these indiscriminate weapons by any country, anywhere, for any purpose," he said.

Syria, which along with

Leb

is not signatory to the international Mine Ban Treaty, first began laying mines along its border with

Leb

in November, HRW said.

It is last believed to have used anti-personnel mines during the 1982 conflict with Israel and

Leb

. Its stockpile of landmines consists mainly of Soviet/Russian-manufactured mines, HRW said.

Human Rights Watch urged the Syrian regime to stop planting landmines which, it warned, would continue to maim people for years to come.

"The threat is not just in the now, it's also a danger for the future", Houry told Agence

La Belle France

Presse.

According to the United Nations


...a lucrative dumping ground for the relatives of dictators and party hacks...


, more than 8,000 people have been killed in Syria, the majority of them civilians, in a brutal crackdown on an anti-regime revolt that erupted a year ago.

Posted by: Fred || 03/14/2012 00:00 || Comments || Link || E-Mail|| [240 views] Top|| File under: Govt of Syria
Who's in the News
47
[untagged]
8
Govt of Syria
5
Govt of Pakistan
2
Global Jihad
2
al-Qaeda in Arabia
1
Hamas
1
al-Qaeda in Pakistan
1
Islamic Jihad
1
Lashkar-e-Islami
1
Arab Spring
1
TTP
Bookmark
E-Mail Me
The Classics
The O Club
Rantburg Store
Comments Spam
The Bloids
The Never-ending Story
Thugburg
RSS Links
Gulf War I
The Way We Were
Bio
Merry-Go-Blog
Hair Through the Ages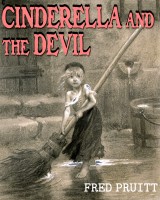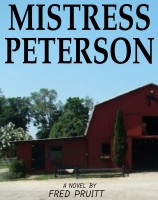 On Sale now!


A multi-volume chronology and reference guide set detailing three years of the Mexican Drug War between 2010 and 2012.

Rantburg.com and borderlandbeat.com correspondent and author Chris Covert presents his first non-fiction work detailing the drug and gang related violence in Mexico.

Chris gives us Mexican press dispatches of drug and gang war violence over three years, presented in a multi volume set intended to chronicle the death, violence and mayhem which has dominated Mexico for six years.
Click here for more information


Meet the Mods
In no particular order...


Steve White
Seafarious
Pappy
lotp
Scooter McGruder
john frum
tu3031
badanov
sherry
ryuge
GolfBravoUSMC
Bright Pebbles
trailing wife
Gloria
Fred
Besoeker
Glenmore
Frank G
3dc
Skidmark
Alaska Paul



Better than the average link...



Rantburg was assembled from recycled algorithms in the United States of America. No trees were destroyed in the production of this weblog. We did hurt some, though. Sorry.
54.162.227.37