Afghanistan
Pakistan should have key role in Afghanistan: Kerry
[Dawn] The United States needs to further a reconciliation process in the Pak-Afghan region which is led by both key players, Afghanistan and Pakistain, says Senator John F. I was in Vietnam, you know Kerry.
Senator-for-Life from Massachussetts, the Senate's current foreign policy expert, filling the vacated wingtips of Joe Biden...
The senator, who heads the Senate Foreign Relations Committee, the main foreign policy-making body in the US Congress, also urged Washington to re-establish a relationship with Islamabad which would go beyond the Afghan crisis.

In a policy statement on the floor of the Senate, Mr Kerry noted that "there is increasing anxiety in Pakistain about how the war ends in Afghanistan and what implications this will have for regional stability".


The US senator also noted that "many on both sides are questioning the value and meaning of strategic partnership".

Acknowledging that it would be difficult to rebuild this partnership, he said: "The truth is we have a lot of work to do to rebuild a productive relationship. Despite our many frustrations and setbacks, we still have more to gain by finding common ground."

The senator noted that Pakistain faced major challenges today, including an economic and fiscal crisis, a growing insurgency within its borders and cities, and chronic energy shortages.Explaining why the US needs to help Pakistain overcome these challenges, Senator Kerry said: "Whether it is finding a political solution in Afghanistan, reducing militancy, supporting democracy and civil society, or promoting economic and development reforms, the basic fact is that our interests do converge."

Both countries, however, now faced the challenge of finding ways to act together in common purpose, when and where possible, he added.

"For instance, on Afghanistan, we need to make our goals and strategy absolutely clear. Pakistain has a constructive role to play in forging a durable political settlement that will bring an end to this war," he said.


"And while we have often been frustrated by the divergence of policies on Afghanistan, it remains important that we work together to further a reconciliation process that is Pakistain-Afghan led and supported by the region's key players."

Warning against recklessness and political brinkmanship, he said: "This is a time for us to be careful, to be thoughtful, and to proceed deliberately but determinately -- as I believe we are -- to strengthen our relationship and confront our common challenges."

Posted by: Fred || 02/28/2012 00:00 || Comments || Link || E-Mail|| [318 views] Top|| File under: Govt of Pakistan
U.S. Vows No Change in Afghan War Strategy
[An Nahar]
The U.S. military has no plans to alter its troop drawdown timetable in Afghanistan despite a week of deadly unrest over the burning of the Koran at an American base, the Pentagon said Monday.

Defense Secretary Leon Panetta


...current SecDef, previously Director of the Central Intelligence Agency. Panetta served as President Bill Clinton's White House Chief of Staff from 1994 to 1997 and was a member of the United States House of Representatives from 1977 to 1993....


and top U.S. military officer General Martin Dempsey both "believe that the fundamentals of our strategy remain sound,"

front man

George Little told

news hound

s.

The United States will stick to its plan for a gradual troop drawdown and has an "unwavering" commitment to hand over to

Afghan cops

by the end of 2014 as agreed by the NATO


...the North Atlantic Treaty Organization. Originally it was a mutual defense pact directed against an expansionist Soviet Union. In later years it evolved into a mechanism for picking the American pocket while criticizing the cut of the American pants...


alliance, Little said.

Attacks on U.S. and coalition troops and violent protests were "regrettable" but had not jeopardized "strong" ties between American and Afghan forces, he said.

"We're not going to let the events of the past week, which are regrettable and unfortunate and tragic, influence the long-horizon view that we're taking with respect to our partnership with Afghanistan and to our enduring work there," Little said.

Another military

front man

, Captain John Kirby, acknowledged tensions had flared over the burning of the Islamic holy book at the Bagram airbase and after two U.S. officers were

bumped off

inside the interior ministry.

But he said the scale of protests had begun to decline and that U.S. troops were still operating successfully alongside Afghan forces.

"These events -- they're troubling, they're worrisome, they've got everybody's attention. And yes, tension is high here in Kabul right now," Kirby said by video link from the Afghan capital.

"But across the country writ large ... the mission continues and we're seeing the protest activity decline."

The United States has repeatedly apologized for the Koran burning

...One of the basic tenets of Islam is that once a Koran has been printed it is expected to last for all time, no matter how old, ratty, and smelly other, lesser holy books may become. Should it actually become necessary to put a Koran out of its misery there is a ritual that includes extensive charivari, featuring long drawn-wailing and head bonking, ritual wife beating, and the sacrifice of dozens of women's noses and pubic lips. When the actual disposal has been completed there is a prescribed period of celebratory gun sex with the expectation of a minimum of two hundred casualties. Should actual infidels dispose of a Koran, Islamic custom calls for three weeks of rioting and a minimum of three dozen dead, which is a holdover from the days of Moloch worship...
at an incinerator and insisted it was a mistake and not intentional.

The incident has set off seven successive days of protest and violence, with the

corpse count

estimated at about 40.

The United Nations


...aka the Oyster Bay Chowder and Marching Society...


announced that it was pulling its international staff out of their base in the northern Afghan province of Kunduz after it came under attack Saturday by demonstrators.

The commander of NATO's International Security Assistance Force, U.S. General John Allen, withdrew all staff out of Afghan ministries at the weekend when two U.S. advisers were

rubbed out

in the interior ministry, apparently by an Afghan colleague.

There had been no decision yet on when coalition advisers would return to their posts at government offices, Kirby said.

Allen "is not ready right now to have the advisers go back," he said. "But this is temporary."

The general had advised his commanders to be "vigilant" given recent events but "he also made it clear that operations must continue," Kirby said.

Posted by: Fred || 02/28/2012 00:00 || Comments || Link || E-Mail|| [256 views] Top|| File under: Taliban
NATO Agrees to Trial for Koran Burners - Afghan Government sez
H/T Gatewaypundit


In the Name of Allah, the Most Merciful, the Most Compassionate

Following the insulting and shameful act of burning Quran in Bagram airbase that injured the religious sentiments of the Islamic world and particularly of the Afghan Muslim nation, two delegations comprising of representatives from government, the National Council of Ulemma and the National Assembly were assigned and dispatched to investigate the circumstances and causes that have led to the inhumane incident.

The delegations, while deeply touched by the religious sentiments shown by the Afghan Muslim and Mujahid nation, inform our citizens of the following:

1. In view of the particular security situation in the country, we call on all our Muslim citizens of Afghanistan to exercise self-restraint and extra vigilance in dealing with the issue and avoid resorting to protests and demonstrations that may provide ground for the enemy to take advantage of the situation.

2. After the shameful incident by the US soldiers stationed in Bagram, senior NATO and American officials expressed their deep apologies to the Muslim nation of Afghanistan and assured that such incidents will not happen again.

3. NATO officials promised to meet Afghan nation's demand of bringing to justice, through an open trial, those responsible for the incident and it was agreed that the perpetrators of the crime be brought to justice as soon as possible.
Should this NOT be entirely a fabrication by the government of the Sharia Abomination Islamic Republic of Afghanistan, bring all Westerners out of Afghanistan now! If this causes chaos, ruin and devastation in Afghanistan, that would be an additional benefit. Afghanistan became dangerous when the Taliban regime stabilized.
4. The assigned delegations demand from the government of Afghanistan to take over from the Americans the authority of the Bagram prison so no such incidents can recur and calls on the US government to fully and comprehensively cooperate to this end.

5. The delegations also want from the Afghan government to formally praise those brave Afghan army soldiers and all others who showed feelings against the disrespectful act by preventing more religious books and Quran copies from burning, so that the pure Muslim sentiments of our honored Mujahid nation can remain alive.
This article was published in English by the Afghan government, so it may not be entirely for domestic consumption.
Reading this piece one could get the impression that this was part of an instrument of surrender (the US being the party surrendering.)

This is the reward for Western restraint and mercy after 9/11. Bush broke with historical precedent to spare the Afghans great suffering. Here's the punishment for that good deed.
Posted by: Speregum Thavitch1008 || 02/28/2012 00:00 || Comments || Link || E-Mail|| [329 views] Top|| File under:
Great White North
Canadian Muslim preacher turns to Skype after deportation from Kenya
After being deported from Kenya last week, controversial Canadian Muslim instigator preacher Bilal Philips nonetheless delivered his planned speech to Nairobi's biggest mosque on Saturday via Skype.

Philips said, "I advised against any violent demonstrations which may cost the loss of lives over this minor issue. I further advised the Muslim community to take the necessary steps to combat 'Islamophobia.'"

A Jamaican-born Muslim convert, Mr. Philips was expelled from Germany last year for allegedly advocating the killing of homosexuals. Britain and Australia have also banned him from their countries and the U.S. has named him as a suspected terrorist co-conspirator.

Last Wednesday, hours after arriving in Nairobi for a speaking tour, he was expelled to Qatar, where he resides. Kenyan newspapers said he was not wanted because he had links with "terror circles" and might poison young minds with his preaching.

However, in an email, Mr. Philips said what happened was the result of a "simple standard Kenyan immigration policy which states that whoever has been barred entry to any country would not be allow entry into Kenya. Consequently, since my passport bore a stamp indicating that I was barred entry into the U.K. in 2010, they declined giving me a visit visa."

He claimed his online lecture was well attended.

He said, "I also reminded the community that malpractices and unwarranted violence on the part of Muslims have also contributed to the global stigmatizing of Muslims and Islam. Thus, proper knowledge of authentic Islamic teachings was necessary to combat these deviations and to put Muslims back in a position to contribute positively to the world community."

Despite being banned from an increasing number of countries uncomfortable with his Wahhabi preaching, Philips continues to speak in his adopted home, Canada. Last year, he addressed two Toronto mosques whose former worshippers have joined al-Qaeda-linked terrorist groups such as Al-Shabab.
Posted by: ryuge || 02/28/2012 00:00 || Comments || Link || E-Mail|| [252 views] Top|| File under:
India-Pakistan
Banned drinks: No Shezan, Pepsi at Punjab University
"Coca Cola converted to Islam a year or two back apparently, but not the other beverages, well not yet", says Khalid* laughing. "Shezan is manufactured by Ahmadis so we can neither sell the beverage nor their jams, and Pepsi is still a Jewish drink, so it is banned."

Khalid*, a canteen salesman at the new campus of Punjab University (PU) is referring to the unofficial ban on select beverages at the university campus by the the Islami Jamiat-e-Talba (IJT) — an ongoing protest that was formulated after the publishing of controversial Danish caricatures of the Prophet in 2005.

The IJT, the student wing of the Jamat-e-Islami is known to interfere in the management of not just students affairs at Punjab University but the faculty as well. One duty the IJT assumes as its own is to control what is sold, where and to whom. Their control of such matters ensures that even while discussing regulations forced by the IJT on canteens, Khalid was scared of being seen speaking to this scribe or being overheard commenting against the IJT.
Posted by: tipper || 02/28/2012 00:56 || Comments || Link || E-Mail|| [256 views] Top|| File under:
Pakistan Completes Demolition of bin Laden Hideout
[An Nahar] Bulldozers razed to the ground on Monday the infamous three-story home in Pakistain where the late Osama bin Laden


... who was laid out deader than a mackerel...


lived for at least five years until he was killed by U.S. special forces last May.

Only the wall of the compound remained intact, obscuring the debris of the house in the garrison town of Abbottabad


... A pleasant city located only 30 convenient miles from Islamabad. The city is noted for its nice weather and good schools. It is the site of Pakistain's military academy, which was within comfortable walking distance of the residence of the late Osama bin Laden....


where the al-Qaeda chief hid with his three wives and nine children, 50 kilometers (30 miles) from the capital.

Officials were reluctant for the site to become a shrine and the house was pulled down two months before the first anniversary of the secret U.S. Navy SEAL raid that has been described as the Pakistain army's biggest humiliation.

The fact that bin Laden lived so long just a mile from the country's premier military academy exposed the powerful military to charges of complicity or incompetence and dealt a massive blow to Pakistain-U.S. relations.

"The demolition has been completed, the three-story building was razed to the ground," a security official told Agence

La Belle France

Presse.


"We have been ordered to be deployed here until further instructions. The outer wall will remain intact for the moment and we don't know the plan for the future. First we will remove the debris."

Bulldozers began the demolition work late Saturday in Abbottabad's Bilal Town, which was propelled from a quiet suburb to international notoriety after the al-Qaeda leader was killed on May 2.

The debris from the flattened house was invisible from street level, hidden behind the 18-foot-high boundary wall of the compound.

But from the rooftops of surrounding houses, heaps of bricks, concrete slabs, twisted steel, broken wooden doors, a brown steel gate and two black plastic water tanks could be seen alongside two parked bulldozers.

"We found nothing in the building. Everything had already been taken away by the investigation experts," the security official told Agence

La Belle France

Presse.

The compound has been closely guarded by Pak security officials since the decisive U.S. operation. Foreign journalists in particular have been heavily restricted from visiting the site and local journalists from coming too close.

Hundreds of people visited after bin Laden's killing, provoking concern that it could become a shrine to Islamist

gunnies

in a country where attacks blamed on the Taliban and al-Qaeda have killed thousands in recent years.

The Americans buried bin Laden's body at sea, determined that no grave act as a memorial to the

criminal mastermind

of the September 11 attacks.

A provincial government official said the hideout had been destroyed because "the structure had become weak and cracks had appeared" following the U.S. raid, posing a risk to people who continued to visit out of curiosity.

"Moreover, since people used to come to the site in large numbers the authorities had to make special security arrangements, thereby incurring unnecessary expenditure," he said, speaking to AFP on condition of anonymity.

He said no decision had been taken on the future of the site.

Many people living in the neighborhood want a girls' school erected on the bin Laden plot -- providing the local community with something they lack and a slap in the face for Islamist

gunnies

opposed to girls' education.

"It will be the best message to the world because

gunnies

are against girls' education," said Mohammad Siddique, who watched the bulldozers smash through the brick and concrete.

It is not the first time that Pakistain has faced a tricky decision about what to do with a particularly sensitive site.

The then-military ruler,
Zia ul Haq


...the creepy-looking former dictator of Pakistain. Zia was an Islamic nutball who imposed his nutballery on the rest of the country with the enthusiastic assistance of the nation's religious parties, which are populated by various other nutballs. He was appointed Chief of Army Staff in 1976 by Prime Minister Zulfikar Ali Bhutto, whom he hanged when he seized power. His time in office was a period of repression, with hundreds of thousands of political rivals, minorities, and journalists executed or tortured, including senior general officers convicted in coup-d'ètat plots, who would normally be above the law. As part of his alliance with the religious parties, his government helped run the war against the Soviets in Afghanistan, providing safe havens, American equipiment, Saudi money, and Pak handlers to selected mujaheddin. Zia died along with several of his top generals and admirals and the then United States Ambassador to Pakistain Arnold Lewis Raphel when he was assassinated in a suspicious air crash near Bahawalpur in 1988...


, demolished the central jail in the garrison city of Rawalpindi where former prime minister Zulfikar Ali Bhutto


...9th PM of Pakistain from 1973 to 1977, and 4th President of Pakistain from 1971 to 1973. He was the founder of the Pakistain Peoples Party (PPP). His eldest daughter, Benazir Bhutto, would also serve as hereditary PM. In a coup led by General Zia-ul-Haq, Bhutto was removed from office and was executed in 1979 for authorizing the murder of a political opponent...


was hanged in 1979, and the prison moved to a suburb.

Bhutto's Pakistain People's Party tried to build a monument to his last days, but the work was stopped and a subsequent government converted the site into a public park named after Pakistain's founding father Muhammad Ali Jinnah.

"By demolishing this compound they want to remove Osama's name from Abbottabad history but you can't delete history," said Pak journalist and an expert on militancy, Rahimullah Yusufzai.

Posted by: Fred || 02/28/2012 00:00 || Comments || Link || E-Mail|| [259 views] Top|| File under: al-Qaeda
International-UN-NGOs
Hide the cameras: Spanish court springs Baltasar Garzon
If you know what's good for you, you won't get between a camera or an open microphone, and Balthasar

From TFA:
The celebrated Spanish human rights investigator Baltasar Garzón escaped a second conviction for abuse of his powers on Monday when the supreme court declared him not guilty in a case involving his investigation of crimes committed under the Franco dictatorship.

The decision came too late to save Garzón's career as an investigating magistrate as the the supreme court had already disbarred him in a separate case for wiretapping conversations between defence lawyers and their clients in a corruption investigation involving the prime minister, Mariano Rajoy's People's party.
Posted by: badanov || 02/28/2012 00:00 || Comments || Link || E-Mail|| [268 views] Top|| File under:
Israel-Palestine-Jordan
Israel won't warn US before Iran strike
Israeli officials say they won't warn the US if they decide to launch a pre-emptive strike against Iranian nuclear facilities, according to one US intelligence official familiar with the discussions.

The pronouncement, delivered in a series of private, top-level conversations, sets a tense tone ahead of meetings in the coming days at the White House and Capitol Hill.

Israeli officials said that if they eventually decide a strike is necessary, they would keep the Americans in the dark to decrease the likelihood that the US would be held responsible for failing to stop Israel's potential attack.
Advertisement: Story continues below

The US has been working with the Israelis for months to persuade them that an attack would be only a temporary setback to Iran's nuclear program.

Israeli Prime Minister Benjamin Netanyahu and Defence Minister Ehud Barak delivered the message to top-level US visitors to the country, including the chairman of the Joint Chiefs of Staff, the White House national security adviser and the director of national intelligence, and top US legislators, all trying to close the trust gap between Israel and the US over how to deal with Iran's nuclear ambitions.

Netanyahu delivered the same message to all the Americans who have travelled to Israel for talks, the US official said.

The White House did not respond to requests for comment, and the Pentagon and Office of Director of National Intelligence declined to comment, as did the Israeli Embassy.
Posted by: tipper || 02/28/2012 00:35 || Comments || Link || E-Mail|| [540 views] Top|| File under:
France Slams 'Uncooperative' Iran over Nuclear Drive
[An Nahar]

La Belle France

on Monday lambasted Iran for its continued pursuit of "sensitive" nuclear activities and its "uncooperative attitude" after a critical report from the U.N. nuclear watchdog.

The

ineffective International Atomic Energy Agency

(IAEA) said Friday it had "major differences" with Iran and expressed "serious concerns regarding possible military dimensions to Iran's nuclear program."

French foreign ministry

front man

Romain Nadal said the report "stresses Iran's ongoing sensitive activities, in violation of (U.N.) Security Council and IAEA board of governors' resolutions and without any credible civilian purpose."

"We strongly condemn the continuation of these sensitive activities and ask Iran to cooperate immediately with the IAEA and the international community," Nadal said.

"We strongly deplore Iran's uncooperative attitude, which contradicts the intentions shown in the February 15 letter from (chief nuclear negotiator Saeed) Jalili," to EU foreign policy chief Catherine Ashton, Nadal said.

The European Union


...the successor to the Holy Roman Empire, only without the Hapsburgs and the nifty uniforms and the dancing...


's top diplomat represents the permanent five U.N. Security Council members -- the United States, Russia, China,

La Belle France

and

Britannia

-- plus Germany in talks with Iran.

The Iranian letter said Tehran was ready to resume stalled nuclear talks at the "earliest" opportunity as long as the six powers respect its right to peaceful atomic energy.

The last round of talks was held in January 2011 in Istanbul.

Diplomats to the Vienna-based IAEA are discussing what action the 35-member IAEA board will take at its next regular meeting from March 5.

It could pass a resolution condemning Iran and reporting the Islamic republic to the U.N. Security Council, which has already passed four rounds of sanctions calling on Tehran to stop uranium enrichment.

Another resolution would depend on Russia and China which have so far been more lenient on Iran that their Western counterparts.

Iran denies seeking atomic weapons and insists its nuclear program is for purely civilian purposes.
Posted by: Fred || 02/28/2012 00:00 || Comments || Link || E-Mail|| [261 views] Top|| File under: Govt of Iran
China Calls U.S. Criticism over Syria Unacceptable
[An Nahar] Beijing on Monday hit back at
Hillary Clinton
... sometimes described as The Heroine of Tuzla and at other times as Mrs. Bill, never as Another Al Haig ...
over her criticism of China and Russia's stance on Syria, calling the U.S. Secretary of State's comments unacceptable.

Clinton said Friday that the international community must work to change the positions of Moscow and Beijing, which have faced intense criticism for vetoing two U.N. resolutions condemning the Syrian regime.

"It is quite distressing to see two permanent members of the Security Council using their veto when people are being murdered," she said.

"It is despicable and I ask whose side are they on? They are clearly not on the side of the Syrian people."

Asked for China's response to the comments, foreign ministry

front man

Hong Lei said Beijing "cannot accept that at all," and criticized the international community for trying to "impose a so-called solution" on the Syrian people.


China, which has a long-held policy of non-interference in other countries' affairs, has repeatedly defended its veto and says it is "willing to play a constructive role with all sides for the peaceful resolution of the Syrian crisis."

China and Russia last week boycotted a "Friends of Syria" meeting of more than 60 foreign ministers gathered to seek an end to the 11 months of bloodshed in which rights groups say more than 7,600 people have died.

Both countries have frustrated efforts to rein in the regime of Bashir al-Assad, including by vetoing two U.S. Security Council resolutions.

Posted by: Fred || 02/28/2012 00:00 || Comments || Link || E-Mail|| [272 views] Top|| File under: Govt of Syria
Jumblat: Syria Vote 'Theatricals Held over Human Remains'
[An Nahar] Progressive Socialist Party leader MP
Walid Wally Jumblat


... Druze politician, head of the Progressive Socialist Party, who's been on every side in Leb at least four times. He'll sell you his friends for a dollar, but family comes higher because of shipping and handling...


has slammed the referendum held in Syria on a new constitution for the revolt-hit country, noting that a Yemen-style solution was the best to resolve the crisis.

"Wretched are those days when constitutional theatricals are being held over the remains of bodies and amid the roar of cannons and the sound of bullets," Jumblat said in a weekly column in his party's al-Anbaa newspaper to be published Tuesday.

Syrians voted Sunday on a new constitution amid opposition calls for a boycott and new violence. Almost 90 percent of voters approved the new constitution, with a turnout of 57.4 percent of eligible voters, the interior minister announced on Monday.

Drawn up by a committee of 29 people appointed by Hereditary President-for-Life Bashir Pencilneck al-Assad,


Trampler of Homs...


the new charter dropped the highly controversial Article 8 in the old charter, which stated that the ruling Baath Party was "the head of state and society," but left huge powers in Assad's hands.

"Wretched are those days when a citizen heads to so-called polling stations, although results are predetermined, while another citizen heads to death for demanding basic rights such as freedom, democracy and pluralism, and the daily toll of

deaders

nears 100!" Jumblat added.

He noted that "the regime's refusal of a Yemen-style political transition will complicate things further," stressing "the importance of a precise implementation of the terms of the Arab initiative, which resembles the Gulf initiative on Yemen and allows a far-reaching change in Syria."

Jumblat also criticized the "Friends of Syria" international conference held on Sunday in Tunisia, which discussed several ways to help the opponents of the Assad regime but put off a decision on sending a joint Arab League


...an organization of Arabic-speaking states with 22 member countries and four observers. The League tries to achieve Arab consensus on issues, which usually leaves them doing nothing but a bit of grimacing and mustache cursing...


-U.N. peacekeeping force.

"It did not meet the aspirations of the Syrian people and the Syrian opposition," Jumblat said, calling on all the factions of the opposition to "unite their efforts."

Commenting on the remarkable shift in

Hamas, always the voice of sweet reason,

' stance on the Syrian regime, Jumblat hailed "Hamas Movement's historic stance," noting that "its support for the Syrian people proves that it understands the meaning of sacrificing for the sake of freedom."



Gazoo

's Hamas premier Ismail Haniya on Friday hailed the "heroic" Syrian struggle for democracy during a rally in Cairo, in the first expression of support of the uprising by a Hamas leader.

"I salute all the people of the Arab Spring, or rather the Islamic Winter," Haniya told thousands of cheering people during the demonstration of support for Paleostinians and Syrians at Cairo's Al-Azhar mosque.

"I salute the heroic Syrian people, who are striving for freedom, democracy and reform," he added.

Posted by: Fred || 02/28/2012 00:00 || Comments || Link || E-Mail|| [263 views] Top|| File under: Govt of Syria
Paris Wants Syria Regime Dragged before ICC
La Belle France

said on Monday that it wants to see the Syrian regime dragged before an international court of justice, as Qatar announced it was in favor of delivering arms to rebels battling the Syrian government.

French Foreign Minister Alain Juppe, speaking during a break in talks between EU foreign ministers, said he would plead for legal action during a visit later Monday in Geneva, where he will attend the United Nations


...an international organization whose stated aims of facilitating interational security involves making sure that nobody with live ammo is offended unless it's a civilized country...


Human Rights Council.

"I will say this afternoon in Geneva that I hope to see the international community reflect on the conditions of a referral to the ICC," he said.

"This is a difficult dossier," he said, adding that as Syria was not a party to the Rome convention establishing the
International Criminal Court


... where Milosevich died of old age before being convicted ...


, the ICC could not initiate action itself.

Juppe said it would be up to the U.N. Security Council to refer the matter.

"So we will have to continue thinking and gathering elements that would enable a referral," he added.

Meanwhile,


...back at the scene of the crime, Lieutenant Queeg had an idea: there was a simple way to tell whether Manetti had been the triggerman -- just look at his shoes!...


Qatar's prime minister said he was in favor of delivering arms to the Syrian opposition that is battling Hereditary President-for-Life Bashir Pencilneck al-Assad


Trampler of Homs...


's regime.

"We should do whatever necessary to help them, including giving them weapons to defend themselves," Sheikh Hamad bin Jassem al-Thani said during an official visit to Norway.

"This uprising in Syria now (has lasted) one year. For 10 months, it was peaceful: nobody was carrying weapons, nobody was doing anything. And Bashar continued killing them," he told a news conference.

"So I think they're right to defend themselves by weapons and I think we should help these people by all means," he added.

More than 7,600 people have been killed in violence across Syria since anti-regime protests erupted in March 2011, according to the Syrian Observatory for Human Rights.

Posted by: Fred || 02/28/2012 00:00 || Comments || Link || E-Mail|| [315 views] Top|| File under: Govt of Syria
Russia Slams 'One Sided' Friends of Syria Meeting
[An Nahar] Russia on Monday slammed as "one-sided" last week's Friends of Syria meeting in Tunis that condemned Damascus


...Capital of the last remaining Baathist regime in the world...


for its crackdown and vowed further sanctions against the Syrian regime.

"The meeting that was held in Tunis was clearly one-sided... It is clear to us that this meeting did not help create conditions that would stimulate all sides to seek a political solution," Foreign Minister Sergei Lavrov told

news hound

s.

Russia boycotted the Tunis meeting after arguing that its Arab and Western participants were unfairly blaming one side of an "internal conflict" for violence that the opposition estimates has claimed more than 7,600 lives.

Moscow has infuriated the West by refusing to single out
Hereditary President-for-Life Bashir Pencilneck al-Assad


One of the last of the old-fashioned hereditary iron-fisted fascist dictators...


's regime over the deadly crisis and its assertion that both government forces and the opposition bear equal responsibility for the violence.

U.S. Secretary Hillary Clinton
... sometimes described as For a good time at 3 a.m. call Hillary and at other times as Mrs. Bill, never as Another John Jay ...
on Friday called Russia's position "distressing".

Lavrov was not asked about Clinton's comments and did not volunteer any response of his own.

But he stressed that it the West's obligation to use its good standing with the Syrian opposition to call "on everyone who is shooting there to halt (the violence) as soon as possible."

He also welcomed the constitutional referendum that Assad staged on Sunday amid the bloodshed as "an important step" and "movement toward democratization".

Posted by: Fred || 02/28/2012 00:00 || Comments || Link || E-Mail|| [247 views] Top|| File under: Govt of Syria
Human Rights Council set to condemn Syria
Now you've done it, Pencilneck...

GENEVA — The UN's top human rights body will call Tuesday for Syria to end all attacks on civilians and allow aid groups unhindered access to the city of Homs and other beleaguered areas, diplomats said Monday.

A draft UN Human Rights Council resolution condemns "widespread and systematic violations of human rights and fundamental freedoms by the Syrian authorities," saying they have worsened the humanitarian situation in the country. The resolution says the regime's use of heavy artillery and tanks to attack civilian areas has contributed to the deaths of thousands of people since March.


That's what heavy artillery and tanks usually do to unarmed civilians...

Western diplomats said opponents of a hard line on Syria, such as Russia, are likely to vote against the resolution when the 47-nation council holds an urgent meeting Tuesday.

"The task of the council is to express the disgust of the entire world at the odious crimes that the Syrian state is committing against its people," Alain Juppe, the French foreign minister, said at the opening of the Geneva body's four-week session, which was dominated by the issue of Syria.

"We cannot remain silent in the face of the violence and the barbarity of the repression, the massacre of civilians, the bombing of towns, the torture of children, and wounded people being killed in hospital," he said.

Juppe called for countries to prepare to submit a complaint against Syria to the International Criminal Court in The Hague.


Paging Carla del Ponte to the mauve courtesy phone...

"The day will come when the civilian and military authorities in Syria, in particular Pencilneck President Assad himself, will need to answer for their actions," he said.

Calls for Syria to be referred to the ICC will not be included in Tuesday's resolution, but may be revisited by the council next month.

A panel of UN experts issued a report last week concluding that Syrian government officials were responsible for "crimes against humanity" committed by security forces against opposition members. The crimes included shelling civilians, executing deserters and torturing detainees. Some opposition groups, too, had committed gross abuses, it said. The panel has compiled a confidential list of top-level Syrian officials who could face prosecution over the atrocities.

Britain's Foreign Office minister Jeremy Browne also called for those responsible for serious crimes in Syria to be held to account. But he refrained from calling outright for ICC referral.

"The mechanism by which that happens can be discussed in time, but we are absolutely certain that it should happen," Browne told The Associated Press. He acknowledged that sending Syria to the Hague tribunal was "certainly an option" though.

Russia, which has previously used its Security Council veto to block action against Syria, would likely veto ICC referral as well. On Monday, Russia, Iran and Cuba were the only countries to openly object to the rights council's plan to hold an urgent human rights meeting Tuesday on Syria. Russia later relented, but maintained its opposition to any resolution condemning Syria's leadership.

"I think the Russians are putting themselves on the wrong side of history," Browne told the AP. "Hundreds of people are being killed in places like Homs. Do they (Russia) feel morally comfortable with that? What are they proposing to do about it?"


Yes, of course, absolutely and nothing...
Posted by: Steve White || 02/28/2012 00:00 || Comments || Link || E-Mail|| [303 views] Top|| File under:
Iran moves to bring the Leb Army under its sway
Iran has always been the proud patron of Hezbollah, the Lebanese Shiite militia. But now, the Islamic Republic is making overtures towards the Lebanese Army as well. Recent statements emanating from Tehran and Beirut demonstrate a strategic convergence between the Lebanese Army and Hezbollah when it comes to Israel.

Lebanese Defense Minister Fayez Ghosn met in Tehran on Sunday with senior Iranian officials, including President Mahmoud Ahmadinejad, Foreign Minister Ali Akbar Salehi and Defense Minister Ahmad Vahidi. Vahidi pledged Iranian support for the Lebanese Army, announcing that strengthening the Lebanese Army was "one of the strategic policies of the Islamic Republic of Iran."

"Lebanon should have a powerful army to defend its interests in the region," he was quoted by Iran's Fars News Agency as saying.

Vahidi was quite explicit in stating that Iran viewed Hezbollah and the Lebanese army as two complementary forces, not two antagonistic ones.

"Today, the resistance in Lebanon is not unique to a certain group or denomination," he told the Tehran Times on Monday. "The army and resistance [Hezbollah] are two wings by which Lebanon is flying toward development, progress, and stability."


Straight to the thirteenth century. BC, if they mess with the Israelis any time soon.

Minister Ghosn, whose Marada movement is allied with Hezbollah, hailed the Iranian aid, confirming the close coordination between the Shiite militia and the army.

"Right now, there is complete coordination between army and the resistance," Ghosn told Lebanon's English-language Daily Star Monday. He then proceeded to warn Israel against "any foolishness," such as attacking Lebanon.

This was not the first bellicose statement made by a Lebanese security official toward Israel in the last few days. Last Wednesday, the chief of Lebanon's armed forces, Jean Qahwaji, ordered his senior officers "to remain on high alert in confronting the historic enemy of the nation, the Israeli enemy, which violates Lebanese sovereignty on a daily basis," according to the army's official website.

The United States has provided over $720 million in funding to the Lebanese Army since 2006, but Congress withheld $100 million in October 2010 following a border incident in which a Lebanese sniper shot and killed an Israeli reserves officer. At the time, Iran offered to fill the funding void left by the United States, the Reuters news agency reported.

Some American politicians continue to worry about the strategic alliance between Hezbollah and the Lebanese state against Israel. As Hezbollah's victory in the national elections last March became apparent, Congressman Steve Chabot of Ohio, chairman of the Foreign Affairs Subcommittee on the Middle East and South Asia, said the United States should stop funding the Lebanese Army if Hezbollah was included in the government.

But Secretary of State Hillary Clinton defended the annual American allocation of $100 million to the Lebanese army, saying the army was professional and nonsectarian and that it contributed to security along the Israeli-Lebanese border.
Posted by: Steve White || 02/28/2012 00:00 || Comments || Link || E-Mail|| [254 views] Top|| File under:
Who's in the News
45
[untagged]
11
Govt of Syria
4
Govt of Pakistan
2
al-Qaeda in Pakistan
2
Govt of Iran
2
Taliban
1
Pirates
1
Arab Spring
1
Islamic Emirate of Caucasus
1
Boko Haram
1
Lashkar-e-Islami
1
al-Qaeda
Bookmark
E-Mail Me
The Classics
The O Club
Rantburg Store
Comments Spam
The Bloids
The Never-ending Story
Thugburg
RSS Links
Gulf War I
The Way We Were
Bio
Merry-Go-Blog
Hair Through the Ages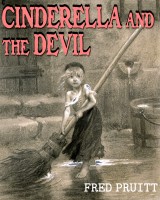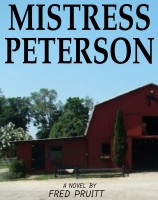 On Sale now!


A multi-volume chronology and reference guide set detailing three years of the Mexican Drug War between 2010 and 2012.

Rantburg.com and borderlandbeat.com correspondent and author Chris Covert presents his first non-fiction work detailing the drug and gang related violence in Mexico.

Chris gives us Mexican press dispatches of drug and gang war violence over three years, presented in a multi volume set intended to chronicle the death, violence and mayhem which has dominated Mexico for six years.
Click here for more information


Meet the Mods
In no particular order...


Steve White
Seafarious
Pappy
lotp
Scooter McGruder
john frum
tu3031
badanov
sherry
ryuge
GolfBravoUSMC
Bright Pebbles
trailing wife
Gloria
Fred
Besoeker
Glenmore
Frank G
3dc
Skidmark
Alaska Paul



Better than the average link...



Rantburg was assembled from recycled algorithms in the United States of America. No trees were destroyed in the production of this weblog. We did hurt some, though. Sorry.
54.162.165.158