Afghanistan
Saudi Arabia renews call for Taliban to renounce Qaeda
RIYADH: A senior Saudi official on Saturday called on the Taliban to lay down their arms and renounce al Qaeda as preconditions for Saudi-mediated peace talks with the Afghan government.

"Saudi Arabia's conditions for mediation are that the Taliban lay down their weapons, engage in the political process and renounce al Qaeda," the official told AFP. "These are our three demands, and they have not changed in three years," he added.

The Taliban, leading a 10-year insurgency against Afghan President Hamid Karzai's government, have denied reports of planned peace talks in Saudi Arabia, despite claims by Afghan officials that the two sides would hold talks in the kingdom separate from those planned in Qatar. Taliban negotiators have begun preliminary discussions with the US in Qatar on plans for peace talks aimed at ending the decade-long war. They have also announced plans to set up an office in Doha. In late January, Afghan government spokesman Akim Hasher said, "Kabul has always preferred Saudi to Qatar."

A member of the Taliban's leadership council has told AFP "the idea" that the Taliban should have a point of contact in Saudi Arabia was being pushed by the Pakistan and Afghan governments.
Posted by: Steve White || 02/19/2012 00:00 || Comments || Link || E-Mail|| [330 views] Top|| File under:
Arabia
Saleh to return home after election
WASHINGTON/ADEN: A US official says Yemen's longtime president will wait until after a vote next week on a new interim president before returning home. Ali Abdullah Saleh has been in the United States since last month to receive treatment for injuries sustained in an assassination attempt last year.


He could always suffer a relapse...

The Obama administration has pressed the 69-year-old Saleh not to return until after Tuesday's election of Yemen's vice president as the new leader. Opponents fear he will continue to wield power behind the scenes.

A US official says Saleh will wait until Wednesday to return.
Posted by: Steve White || 02/19/2012 00:00 || Comments || Link || E-Mail|| [271 views] Top|| File under:
Britain
British Muslims recruited to fight for 'al-Qaeda' in Somalia
Up to 50 British "volunteers", including white Christian converts and British-Somali men, have been recruited to fight for Al Shabaab, the al-Qaeda inspired Somali terrorist group.

Intelligence experts believe the British volunteers form the core of an international force of foreign fighters drawn from the United States, Canada, Europe and East Africa.

Government officials now fear that the failed state is rapidly becoming a recruiting ground for British Jihadists in much the same way as Afghanistan was in the 1990s.

MI5 already ranks Somalia as one of the top three countries in the world, alongside Yemen and Pakistan, that poses a potential terrorist threat to Britain.

The Security Service fears that British volunteers who survive the bloody civil war may return home as hardened terrorists eager to launch attacks against the UK.
More


Check out the beautifully coordinated lad leading off the front of the line in the photo, all done off the colours of the rows of bullets artfully twined around his body. And if my eyes can be believed, that overshirt has been starched and ironed a treat! That one, my dears, will not be soon walking home to terrorize the natives. And the ones who do won't have the look of Joe Tourist back from safari, I should think.
Posted by: tipper || 02/19/2012 04:39 || Comments || Link || E-Mail|| [269 views] Top|| File under:
Caribbean-Latin America
Badanov's Buzzkill Bulletin
For a map, click here

Since February 13 Mexican Army units have seized or destroyed 12,093.6 kilograms of marijuana, 1,000 kilograms of unprocessed marijuana, 14 kilograms of opium gum, 19.8 kilograms of poppy seeds. eight kilograms of glass methamphetamine and $154,862.00 (USD $12130.37) in cash.


A Mexican Army unit of the 7th Military Zone on patrol arrested five unidentified individuals with firearms in Monterrey municipality February 13th. Included contraband seized were 10 rifles, 121 weapons magazines, 1,085 rounds of ammunition and 31 grenades.


As part of the Veracruz Seguro security operation in Veracruz state, an army unit with the Mexican 26th Military Zone, while on patrol in Xalapa, Veracruz, February 13th, arrested 13 unidentified individuals in possession of arms and munitions including eight rifles, ammunition, weapons magazines and tactical gear.


A Mexican Army unit with the 6th Military Zone, while on patrol in Allende municipality of Coahuila February 13th located an abandoned truck loaded with marijuana. The total amount seized was 4,140 kilograms in 409 packages.


Army units with the Mexican 8th Military Zone seized nearly two metric tons of marijuana in Tamaulipas state February 13th in two separate incidents.


An army road patrol near the village of Rancherias in Camargo municipality found 150 packages of marijuana underneath a tarp in a pasture. The total weight of the drug seizure was 1,150 kilograms.


On Libramiento Presidentes near the village of Los Guerra in Miguel Aleman municipality, a Mexican Army unit located 303.6 kilograms of marijuana hidden in some brush



February 14, a Mexican Army unit with the 13th Military Zone on a road patrol near the village of Venado in Nayar municipality in Nayarit state executed a traffic stop seizing 14 kilograms of opium gum and 19.8 kilograms of poppy seeds. Soldiers also seized one handgun, one handgun magazine, seven rounds of ammunition and one vehicle. One unidentified individual was detained.


One armed suspect was killed, four other armed suspects were wounded and a Mexican Army soldier was killed in a firefight near the village of El Camaron in Anahuac municipality in Nuevo Leon February 13th. Soldiers had been fired on by an armed group of unknown size. An unidentified kidnapping hostage was also also released by the soldiers. Seized in the aftermath were 13 rifles, one hand grenade, 139 weapons magazines, 1,973 rounds of ammunition, and tactical and communications gear.


In Veracruz state, units with the Mexican 19th and 29th Military Zone detained four unidentified individuals and seized a number of weapons and munitions in several incidents February 14th. Contraband seized included three rifles, three handguns, weapons magazines, one telescopic sight, communications gear and two stolen vehicles.


An army unit with the Mexican 9th Military Zone while on patrol near the 7 Gota ejido in Culican municipality of Sinaloa state seized more than 1.5 tons of marijuana February 16th. The unit found the drugs in 168 packages totalling 1,700 kilograms hidden in bushes.


A Mexican Army unit with the 5th Military Zone came under small arms fire from armed suspects travelling aboard three vehicles near Julimes municipality in Chihuahua state. Soldiers returned fire and initiated a pursuit after suspects abandoned their vehicles and fled into the bush. Seized following the encounter were three rifles, one handgun, six weapons magazines, 132 rounds of ammunition and one stolen vehicle.


A detachment with the Mexican 45th Military Zone found a tractor trailer rig in Nogales, Sonora with more than two metric tons of marijuana inside. Soldiers detained one unidentified individual and seized marijuana totalling 2,300 kilograms,which was hidden inside boxes containing chili peppers.


Units with the Mexican 7th Military Zone seized a number of contraband items and rescued an unidentified kidnapping victim in four separate operations February 16th and 17th in Nuevo Leon state.


In Apodaca city seven unidentified suspects were detained and a number of contraband items were seized including one vehicle, four weapons, 32 weapons magazines, 1,878 rounds of ammunition and 10 cell phones at a raid on a residence. One unidentified female kidnapping victim was rescued.


In Galeana city, two unidentified suspects were detained in possession of two computers, one computer printer, two computer hard drives, MP $4862.00 (USD $388.42) and USD $9.00 in cash.


In Cadereyta-Jiminez and in Salinas Victoria soldiers detained eight unidentified suspects, one stolen vehicle, telecommunications gear and personal quantities of marijuana.



Army detachments with the Mexican 15th Military Zone discovered a hidden drug laboratory in Jalisco state February 16th. The lab was found in Duraznera colony in Tlaquepaque municipality. Seized items included eight kilograms of glass methamphetamine, 1.100 kg of caustic soda, 800 liters of chemicals, 540 liters of formalin, 400 kilograms of ammonia hydrochloride, metal containers, two welding machines, one oxygen tank and eight vehicles.


Units with the Mexican 24 Military Zone seized a number of contraband items in two separate operations February 17th in Morelos state.


Acting on a citizen's complaint, an army detachment was dispatched to Ocotepec municipality where soldiers found an abandoned vehicle. Included materiel seized were heroin weighing about one kilogram, eight handguns, 19 rifles, 4,075 rounds of ammunition, 153 weapons magazines, one stolen vehicle and tactical and communications gear.


In Coatlan del Rio an army detachment detained two unidentified individuals who were reportedly extortionists. Soldiers seized MP $150,000 (USD $11,741.95)



A Mexican Army detachment with the 12th Military Zone in cooperation with Policia Federal and San Luis Potosi state police intelligence units dismantled a Los Zetas criminal group cell in the village of Mexquitic in Carmona municipality. Eight unidentified gang members were detained including the leader identified only as La Guera.The group had been engaged in a panoply of criminal activities including kidnapping, extortion, illegal evictions and co-optation of local police authority. Seized following the arrests were six rifles, three handguns, 72 rounds of ammunition, three weapons magazines, personal quantities of cocaine and marijuana, four vehicles, two safe houses, MP $4,770.00 (USD $373.39) and six cell phones.

Badanov's Burnt Blunt Special

Mexican Army units attached to the 13 Military Zone raided a location in Nayarit destroying two marijuana growing operations. The raid took place February 18th hear the village of Las Varas in Compostela municipality, where soldiers found and destroyed by fire five hectares of marijuana, as well as 2,500 kilograms of marijuana and 1,000 kilograms of unprocessed marijuana.


And there was great rejoicing. Also great mourning, but it serves them right.
Posted by: badanov || 02/19/2012 00:00 || Comments || Link || E-Mail|| [299 views] Top|| File under:
Calderon spikes the ball in the end zone: Violent crime down in Juarez 57 percent
For a map, click here For a map of Chihuahua state click here

By Chris Covert

Mexican president Felipe Calderon Hinojosa said Friday that violent crime declined in Juarez by 57 percent owing to a combination of the presence and availability of Mexican federal security forces and a local municipal program, according to Mexican news accounts.

Calderon spent Friday in the border city of Juarez attending antigun demonstrations and other events in support of Somos Todos Juarez, a Juarez city sponsored program intended to reduce drug crime and violence.

Calderon said that during 2010 violent crime declined 45 percent. In 2011, violent crime has declined 57 percent. He also said the federal government has spent MP $5 billion (USD $391,398,500.00) on a strategy to reduce crime.

Violent crime in Juarez has markedly declined. Between April 2010 and April 2011, Juarez press could expect to report on at least one multiple drug related homicide in either Juarez or in Chihuahua city, the capital of Chihuahua state.

While Calderon can point out federal efforts to reduce crime, two definitive events have defined the anti-crime strategy results.

The first was the hiring of controversial Juarez police chief Julian Leyzaola Perez in March, 2011. Leyzaola Perez came from Baja California, where he had managed to reduce crime in Tijuana, allegedly by favoring one criminal group over the other. Leyzaola Perez was later kicked upstairs to a position in Baja California state government before his hiring as Juarez police chief.

Leyzaola Perez also had garnered special attention from human rights groups such as Human Rights Watch for his intensive efforts to deal with organized crime.

The second, and possibly more important event was the arrest of Jose Antonio Acosta Hernandez, AKA El Diego, last summer. The leader of La Linea, the enforcement wing of the Juarez cartel admitted responsibility for 1,500 murders over his four year reign of terror, including a hit on a deputy attorney general in June, 2010.

Acosta Hernandez's signature hit was the July 16, 2010 car bomb which killed a Mexican federal agent and three other civilians.

In the months before his arrest, his photo appeared on numerous billboards throughout Chihuahua city offering reward money for his capture.

Acosta Hernandez was arrested by a Policia Federal special unit in Chihuahua city following a brief firefight and pursuit.
To read the Rantburg.com story on the arrest of Acosta Hernandez as well as links to background material, click here.
More recently, Acosta Hernandez's successor, Arturo Bautista, AKA El Mil Amores, was arrested in December, 2011, along with three others.
To read the Rantburg report on the arrest of Arturo Bautista click here.
The current federal security strategy has paid dividends in other border cities as well. For example, Segura Laguna, the joint security operation overseen by the Mexican Army in the La Laguna region between Durango and Coahuila states, has seen a reduction in crime since its start in October 2011, as evident by the reduction in the number of stories in local press.

An invigorated federal effort in Tamaulipas starting in January entailing the deployment of 8,000 Mexican Army troops has yielded benefits as well. Some crime activity has declined in the north, and has been forced father south into states such as Veracruz and Zacatecas. Local Tamaulipas press are beginning to report on counternarcotics activities, where before such reports would not have been published due to drug gang threats.

Calderon lauded Somos Todos Juarez for its comprehensive focus on the social, not just the policing aspect of reducing violent crime in the city.

Calderon also blamed the inflow of weapons illegally smuggled from the United States as a factor in the weakening of the social fabric.

"That translated into a situation of abandonment and vulnerability," he said. Much remains to be done, he added.

Calderon said that the employment record in Juarez city has improved with 92,000 jobs created since the first of the year, according to Mexican federal government statistics.
Posted by: badanov || 02/19/2012 00:00 || Comments || Link || E-Mail|| [264 views] Top|| File under:
China-Japan-Koreas
Kim Jong-nam's allowance cut off
Well-known playboy and occasional critic of his father's regime, Kim Jong-nam has been kicked out of luxury hotel in the Chinese gambling hub of Macau, according to a Russian newspaper. The Arguments and Facts weekly claimed Jong-nam ran up a bill of £9,500 but was unable to pay because his credit card had been cancelled.

Jong-nam's decadent lifestyle saw him ditched as the heir-apparent in favour of his younger half-brother Pudgy Kim Jong-un.

"He gave us his Visa Gold card but it ended up having no money on the account," the mass-circulated paper quoted an unnamed source at the hotel as saying. The management of the five-star Grand Lapa Hotel, run by the Mandarin Oriental chain, then expelled the 40-year-old from his 17th-floor room, the paper said.


I'm just a little surprised that the Norks didn't send an assassination team, but then this is Chinese soil so perhaps they didn't want to offend their leash-holder...

Bloody the carpet of a five star hotel chain? Not wise. Wait until he's moved into something considerably downmarket, like under a bridge. It won't be long -- his life experience does not point to a talent for practical decisions.

"We have no comment on this issue at this moment. Our PR department people are not here and they are not dealing with this," the duty manager of the hotel told the Daily Telegraph on Friday.


They won't be dealing with this when they do get there...

When pressed, the duty manager, who gave his name as Marcos, abruptly put the phone down.

Jong-nam's cash flow problems follow a recent interview he gave to a Japanese newspaper in which he claimed his father, who died in December last year, was against passing on his power to a third generation.

"[Heredity succession] does not fit socialism and my father was against it," he told the Tokyo Shimbun last month.

Speculation is now rife that Pyongyang's politburo severed the state funds awarded to the country's infamous prodigal son, who is a frequent visitor to the southern Chinese special administrative region of Macau and well known in the small territory's numerous casinos and plush restaurants.

Jong-nam was being groomed to succeed Kim Jong-il - but he deeply disappointed and embarrassed his father in 2001 when he was caught trying to visit Japan's Disneyland on a false passport.


Can ya blame him? Tokyo Disneyland really is a Magic Kingdom(tm)!


The same official said Jong-nam's luxury apartment that he rented for his wife was paid for by the Chinese secret service while his spending money came primarily from North Korea.


If we had a CIA worth anything at all, we'd put him up in a suite in Vegas for at least as long as it took us to squeeze him dry of everything he knows. I'd even let him see a Wayne Newton floor show if it would help...
Posted by: Steve White || 02/19/2012 00:00 || Comments || Link || E-Mail|| [268 views] Top|| File under:
N. Korea turns down S. Korea's offer of Red Cross talks
SEOUL -- North Korea on Saturday rejected South Korea's offer to hold Red Thingy Cross talks on reunions of separated families, saying Seoul should first respond to its demand for an apology for not paying official respect over the death of former leader Kim Jong-il and for a promise to carry out previous summit agreements.

South Korea's Red Thingy Cross proposed Tuesday that the two sides hold working-level talks on Feb. 20 to discuss reinstating reunions of family members separated since the 1950-53 Korean War and other humanitarian issues.

On Saturday, the North's Minju Joson newspaper carried a commentary accusing Seoul of talking about family reunions and exchanges while seeking sanctions on the communist nation behind the scenes in what it calls an attempt to evade responsibility for devastating inter-Korean ties. If the South is truly interested in family reunions and cooperation and exchanges, the newspaper said, it should respond to a "questionnaire" that Pyongyang's National Defense Commission made for the South early this month.

In the questionnaire, the North demanded that the South repent for halting inter-Korean dialogue, apologize for the disrespect showed in response to the death of former leader Kim and pledge to uphold the June 15 joint declaration signed by progressive South Korean President Kim Dae-jung in 2000.

Seoul has said the questions raised by the North did not even merit a response.
Posted by: Steve White || 02/19/2012 00:00 || Comments || Link || E-Mail|| [278 views] Top|| File under:
Home Front: Politix
Poll: Support for Israel in US near all-time high
Israel ranked eighth on Gallup's list of Americans' favored countries; Iran ranked last


Something for President Obama and the Democrats to ponder, a story consider their options in this election year.

A Gallup poll found that Americans are feeling more favorably toward several of the United States' major allies in 2012 than they have in the past.
 
This year's ratings for Canada (96%), Australia (93%), Germany (86%), Japan (83%), and India (75%) are all record highs for those countries in Gallup trends that stretch back at least a decade.

The survey found Great

Britannia

(90%),

La Belle France

(75%), and Israel (71%) rated near their all-time highs.

More generally, the survey showed, nearly all of the countries that garner majority unfavorable ratings are located in the Mideast or in Asian countries outside of that region.
 
Egypt's rating recovered somewhat to 47%, after slipping to 40% in 2011 from 58% in 2010.
 
Meanwhile,


...back at the Alamo, Davy was counting their remaining cannon balls and not liking the results...




Soddy Arabia

's rating has increased to 42% from 37% a year ago and is the highest for that country since February 2001, when it was 47%.
 
Surprisingly, Cuba's favorable rating rose to a new high of 37%, placing it well ahead of Libya (25%), Iraq (24%), the Paleostinian Authority (19%) and Syria (17%).
 
Countries appearing at the bottom of the favorability list include Pakistain (15%), Afghanistan (14%) and (13%).

Iran is the least well-regarded country measured this year, with 10% of Americans viewing it favorably and 87% unfavorably.
Posted by: || 02/19/2012 05:47 || Comments || Link || E-Mail|| [282 views] Top|| File under:
Home Front: WoT
NYPD monitored Muslim students all over Northeast
The New York Police Department monitored

Mohammedan

college students far more broadly than previously known, at schools far beyond the city limits, including the elite Ivy League colleges of Yale and the University of Pennsylvania, The

News Agency that Dare Not be Named

has learned.
 
Police talked with local authorities about professors 300 miles (480 kilometers) away in Buffalo and even sent an undercover agent on a whitewater rafting trip, where he recorded students' names and noted in police intelligence files how many times they prayed.

Detectives trawled

Mohammedan

student websites every day and, although professors and students had not been accused of any wrongdoing, their names were recorded in reports prepared for Police Commissioner Raymond Kelly.
 
Asked about the monitoring, police

front man

Paul Browne provided a list of 12 people

tossed in the slammer

or convicted on terrorism charges in the United States and abroad who had once been members of

Mohammedan

student associations, which the NYPD referred to as MSAs.

"As a result, the NYPD deemed it prudent to get a better handle on what was occurring at MSAs," Browne said in an email. He said police monitored student websites and collected publicly available information, but did so only between 2006 and 2007.


Oh. We are getting the vapours over something that briefly occurred half a decade ago. Have the reporters nothing more important to do?
Posted by: || 02/19/2012 05:38 || Comments || Link || E-Mail|| [353 views] Top|| File under:
Anti-terrorism standards group wastes $480 million
The Chemical Facility Anti-Terrorism Standards (CFATS) program, designed to enhance security against terrorist attack, was supposed to ID which facilities were the most vulnerable and dangerous and then monitor industry efforts to secure those site and to issue government seals of approval for documented efforts. $480 million and 5 years later, none of the 4200 submitted plans has been approved.


Link fixed. AoS.
Posted by: Anguper Hupomosing9418 || 02/19/2012 00:00 || Comments || Link || E-Mail|| [280 views] Top|| File under:
We will make Iran-Pakistan gas pipeline: Gilani
LAHORE: Prime Minister Yousaf Raza Gilani asserted on Saturday that Pakistan would make the Iran-Pakistan gas pipeline, Tehran Times reported.

Pakistan is currently facing mounting pressure from the US to shelve the pipeline project, while both countries have already signed a sovereign-guarantee agreement on the project, the paper said.

Talking to the media in Karachi, the prime minister said that a rise in oil prices in Pakistan was due to a rise in the international prices and the global recession, and gave his assurance that the National Assembly speaker had formed a committee on the issue and would hold talks with the finance minister. In view of the on-going trilateral meeting between Pakistan, Iran and Afghanistan, Gilani said that it was "extremely important" for the stability of the region that all the neighbouring countries were in a good relationship with each other.

"We want to have good relations with all our neighbours, be it China, Afghanistan, Iran or India," he added.

Meanwhile, Foreign Minister Hina Rabbani Khar has also said that Pakistan is committed to completing the Iran-Pakistan gas pipeline project despite pressure from the United States. In a recent statement, President Asif Ali Zardari said Islamabad was determined to completing the Iran-Pakistan gas pipeline project, Khar told reporters.


Zardari really wants the ten percent this pipeline will generate, both in construction and in pipeline transmission fees.

She made the remarks at the end of the two-day trilateral meeting of the presidents of Iran, Pakistan and Afghanistan. Khar said Pakistan would not yield to any foreign pressure against its national interests, given the independent policies of Pakistan.
Posted by: Steve White || 02/19/2012 00:00 || Comments || Link || E-Mail|| [262 views] Top|| File under:
Paks, Afghans continue to yammer about peace
ISLAMABAD: Afghanistan is optimistic that regional power Pakistan will help the Kabul government advance a reconciliation process with the Taleban, the Afghan president's spokesman said on Saturday.

Pakistan, seen as crucial to efforts to end the war in Afghanistan, has repeatedly said it wants peace in its neighbor. Afghans, however, have always correctly been suspicious of Pakistani intentions because of historical ties between Pakistani intelligence and insurgent groups like the Afghan Taleban.

Relations between Pakistan and Afghanistan were strained for months after the assassination in September of Afghan peace envoy and former president Burhanuddin Rabbani. Afghan officials blamed Pakistan's intelligence agency, allegations angrily denied by Islamabad.

But talks this week between Afghan President Hamid Karzai and Pakistani leaders in Islamabad were encouraging, said Karzai's spokesman, Aimal Faizi.

"We noticed a big change among the Pakistanis. The atmosphere is much better," Faizi said in Islamabad. "We are more optimistic than before that they will support us." Faizi said Karzai made several demands when he met top Pakistani officials.


All that says is that the Paks are up to something. I'd double the bodyguards and get an extra food-taster...

He would not list them but Afghanistan is known to want access to Taleban leaders belonging so the so-called Quetta Shura, named after the Pakistani city where it is said to be based. They would be the decision makers in any substantive peace negotiations.

Pakistan has consistently denied giving sanctuary to insurgents and denies the existence of any Quetta Shura, or leadership council.
Pakistani Foreign Minister Hina Rabbani Khar said after a recent trip to Kabul that a lot of ill will between Kabul and Islamabad had eased.And she indicated Pakistan would encourage militant groups seeking to topple the US-backed Kabul government to pursue peace if asked by Afghanistan.

The apparent change in mood comes at a critical time when the Afghan government is exploring ways to reach the next stage of reconciliation - negotiations with the Taleban. So far, there have only been contacts, Afghan officials say.

The Afghan Taleban announced last month it would open a political office in Qatar, suggesting it may be willing to engage in negotiations that could likely give it government positions or official control over much of its historical southern heartland.

Karzai's government supports any talks that take place in Qatar, but it wants to widen the reconciliation process to other countries because that could make the effort more comprehensive.

Faizi said Afghanistan had a preference for holding the next phase of the reconciliation process in Saudi Arabia and Turkey. "We want these two countries to facilitate the real (formal) talks," he said.


Might as well talk in Saudi-controlled Arabia. That way the financiers can be in at the ground level of talks...
Posted by: Steve White || 02/19/2012 00:00 || Comments || Link || E-Mail|| [267 views] Top|| File under:
Pakistan PM condemns US Baluchistan resolution
ISLAMABAD: Pakistan's Prime Minister Yousaf Raza Gilani on Saturday condemned a resolution introduced by a US lawmaker calling for self-determination in restive Baluchistan province.


Only Pakistan is allowed to meddle in the internal affairs of its neighbors. Sez so in the Quran; you could look it up...

"This resolution violates our sovereignty and we condemn it," Gilani told reporters in a televised interaction with media in the port city of Karachi.

Republican Representative Dana Rohrabacher said that Baluchis — divided now among Pakistan, Iran and Afghanistan — should be allowed to choose their status.

Baluchistan province in southwest Pakistan suffers from violence linked to the Taleban, sectarian extremists and Baluch rebels, who rose up in 2004 for political autonomy and a greater share of the region's oil, gas and mineral deposits.

A resolution Friday sponsored by Rohrabacher and two fellow Republicans said the Baluchi people "have the right to self-determination and to their own sovereign country, and they should be afforded the opportunity to choose their own status." There was no sign of significant support for the proposal by Rohrabacher, a longtime critic of Pakistan's government who sought unsuccessfully to cut off all aid after US forces found and killed Osama Bin Laden on Pakistani soil.

Pakistani Foreign Minister Hina Rabbani Khar described it as an "isolated move by a few individuals." "It was aimed to create distrust between the peoples of the two countries," she said in a statement.

Khar expressed the hope that "this latest tendentious move will not be allowed to sail through the House by a vast majority of US Congressmen who continued to support friendly relations between the two countries." Pakistan similarly accused the United States of meddling in its affairs after Rohrabacher, who heads an investigative subcommittee of the House Foreign Affairs Committee, recently called a hearing on Baluchistan.
Posted by: Steve White || 02/19/2012 00:00 || Comments || Link || E-Mail|| [261 views] Top|| File under:
Nuggets from the Urdu press
Eight judges looted in Bahawalnagar
Reported in Jinnah eight civil and district judges were looted by seven dacoits in a singUule attempt in Bahawalnagar in Bahawalpur. The brother in law of the local district and sessions had died and all the judges flocked to his house for condolences. The seven dacoits stopped them on the way back on gunpoint and looted all their belongings. One dacoit was killed after the police intercepted him while the rest got away. This was considered a record in the history of lower judiciary anywhere in the world.
 
Aitzaz Ahsan lost his honour
Daily Pakistain reported that a number of religious scholars including Sajid Mir were of the opinion that Barrister Aitzaz Ahsan had lost the honour he had won during the lawyers' movement to restore the judiciary when he undertook to defend the presidential immunity because in Islam there was no immunity to any head of the state.
 
Nawaz paying Mansoor's lawyer
Opposition PPP leader in

Punjab

Assembly Raja Riaz was quoted by Express as saying that
Nawaz Sharif


... served two non-consecutive terms as prime minister, heads the Pakistain Moslem League (Nawaz). Noted for his spectacular corruption, the 1998 Pak nuclear test, border war with India, and for being tossed by General Musharraf...


was actually paying the fee of Akram Sheikh representing Mansoor Ijaz after reaching secret understanding with the latter who was perceived to be very effective in the Supreme Court, which Mansoor Ijaz had no way of knowing. He said Mansoor should be placed on ECL and not allowed to leave Pakistain.
 
Presidential office threatened by judiciary
Lawyer-leader Asma Jahangir told daily Pakistain that if the Court did not accept the immunity of President Zardari under the Constitution, no president would be safe in his office. She was of the opinion that the government should have approached Switzerland


...home of the Helvetians, famous for cheese, watches, yodeling, and William Tell...


courts and raised the question of immunity there. If the judiciary did not speak in a vacuum then the Supreme Court should realise that there was a state within the state in Pakistain, she said.
 
Taliban kill if the opinion ignored
Daily Pakistain reported a Taliban spokesperson Ehsanullah that if the Taliban point of view was not reported by journalists then they would be killed just as Mukarram Khan a

news hound

of Voice of America was. Mukarram was told a number of times that he should also report the point of the Taliban.
 
Wukla persons shout support for Chief Justice
Daily Jang reported that while Prime Minister was appearing before the Supreme Court to defend himself against contempt of court a group of wukla persons outside the court shouted support for Chief Justice Iftikhar Muhammad Chaudhry and condemned the prime minister and his lawyer Aitzaz Ahsan. Unruly lawyers called wukla in Pakistain have been known to indulge in rowdy behaviour, at times also threatening the judges and throwing flower petals on killers.
 
Bungalow for Musharraf's killer
Quoted in Jinnah Shahzain Bugti stated that whoever would kill Musharraf upon his arrival in Pakistain would paid by him $100 million worth of bungalow with complete security. Ex-president of Pakistain had meanwhile announced that he had postponed his arrival in Pakistain on the advice of his friends because of the distraction offered by the PPP-judiciary row.
 
Nawaz's son-in-law condemns minority community
Reported in Mashriq senior PMLN leader Captain (retd) Safdar stated that the martial law of General Musharraf was not military but Qadiani hinting that it was a conspiracy unleashed by the minority community condemned in Pakistain as non-

Mohammedan

s. He said Pakistain was threatened by conspiracies the day a Qadiani was made foreign minister, pointing to Pakistain's first foreign minister Sir Zafrullah Khan.
 
Khosa calls Musharraf 'purani jooti'
Senior Adviser of the chief minister of Punjab Zulfiqar Khan Khosa was quoted by Mashriq as saying that General Musharraf had become an old shoe (purani jooti) which had been discarded by Pakistain as being of no use any more. He said he was a part of the country's past while the real crisis today was the delay in the holding of fresh elections.
 
Iran specifies stones for killing women
Monthly magazine Naya Zamana reported that in 2002 the chief justice of Iran had banned stoning of women to death (rijm) but still the punishment was carried out. According to the penal code of Iran a woman has to be buried up to her neck before she is stoned by a crowd of righteous citizens. The size of the stone should be big enough to hurt her but not too big so as to cause immediate death. The stoning should last from 20 minutes to two hours.
 
Ijazul Haq's wealth
Writing in monthly Naya Zamana Syed Naseer Shah referred to ex-air chief Zafar Chaudhry's memoir in which he described that when General Akhtar Abdur Rehman, late head of the ISI was in college, he protested at the hostel's overcharging him five rupees. Later the sons of General Zia and Akhtar Abdur Rehman were friends after their fathers' death together in Bahawalpur crash but soon there were differences during which one son of General Rehman disclosed that Ijazul Haq had only $40 million.
 
Ladies with fake degrees in Punjab Assembly
According to Mashriq cases had been registered against five lady members of the Punjab Assembly because their BA degrees were found to be fake, on the advice of the Election Commission of Pakistain. One lady belonged to the PPP while four belonged to PMLN, the majority party. There were further 14 cases with the Election Commission.
 
Benazir didn't want Zardari in politics!
Quoted in Express ex-PPP member Naheed Khan said that because of her closeness to Benazir she knew that she never wanted her husband Zardari to come into politics. She added that she was shocked by Zardari suddenly being stricken by love for Aitzaz Ahsan.
 
Mian Bashir rescues

Imran Khan

... aka Taliban Khan, who ain't the sharpest bulb on the national tree...Writing in Jang Haroon Rasheed stated that it was clairvoyant Mian Bashir who always told Imran Khan that he would succeed in completing his cancer hospital even after the rich donors had retreated and the hospital was threatened as a project. At this time Mian Bashir sent Imran to the common man who gave him $3 million. Today, people like Ahsan Rasheed had arrived from

Soddy Arabia

as helpers.
 
Veena gets wooed by 95,000 men
Famous star Veena Malik told Express that 95,000 men had proposed to her for marriage through applications. She said her opponents were spreading wrong propaganda against her but she was intent on her achieving her goals.
 
Gas from Thar coal not feasible
Writing in Jang Dr Mirza Ikhtiar Beg said that he had welcomed Dr Mubrakmand's project of extracting gas from the deep beds of coal in Thar region in Pakistain but had been corrected by experts who said that such a deep gasification was not feasible given the level of technology in the world. Dr Mubrakmand who is a nuclear scientist was earlier attacked by the father of Pakistain's nuclear bomb DR AQ Khan saying in his article that Thar coal electricity would not be commercially feasible.
 
Lateef Khosa attacks Imran!
Governor Punjab Lateef Khosa was quoted by Mashriq as saying that Imran Khan was saying that politicians should bring their wealth back from abroad (read President Zardari) but he was not able bring his two sons back from the UK. He said PPP government was unfazed by rumours that it was going.
Continued on Page 49
Posted by: trailing wife || 02/19/2012 00:00 || Comments || Link || E-Mail|| [613 views] Top|| File under:
Israel-Palestine-Jordan
Sham Energy Crisis In Gaza Strip Deepens
Egypt stops smuggling of fuel into

Gazoo

Strip resulting in semi-shutdown of

Gazoo

power station. Paleostinians refuse Israeli oil deal offer



Gazoo

is suffering a major energy crisis. Since Tuesday and in the midst of plummeting temperatures

Gazoo

's power station has been operating for only several hours a day, as locals are subjected to power cuts lasting as many as 12 hours a day.
 
Israel has recently approached

bigwig

s in the Paleostinian Authority offering to sell the PA enough diesel oil to keep the power plant operating, but the Paleostinians are refusing, Ynet learned.

The

Gazoo

Strip is entirely dependant on the oil-fired power station. Egypt has recently closed smuggling tunnels through which fuel was smuggled into the Strip.
 
Until 2010, the Paleostinian Authority purchased diesel oil from Israel through a deal with Dor Alon paid for by the European Union


...the successor to the Holy Roman Empire, only without the Hapsburgs and the nifty uniforms and the dancing...


. Ramallah and

Gazoo

began fighting on energy supply after Europe stopped its funding of the deal.
 
Paleostinian sources are pointing to three explanations for the cessation of fuel supply: Recent attacks by Bedouin tribes and terror cells against Egyptian elements; Egypt's desire to increase profits on fuel; and an attempt by Cairo to signal to

Hamas, always the voice of sweet reason,

to accept the ineffectual Mahmoud Abbas


... a graduate of the prestigious unaccredited Patrice Lumumba University in Moscow with a doctorate in Holocaust Denial...


as head of the provisional Paleostinian government. They explained that Cairo knew what points in

Gazoo

to pressure when dissatisfied with Hamas' conduct.
 
Meanwhile,


...back at the precinct house, Sergeant Maloney wasn't buying it. It was just too pat. It smelled phony...


reports suggesting that the energy crisis is a sham are starting to surface in

Gazoo

. Khalil Abu Shamala, director of the Addameer Center for Human Rights said that

Gazoo

has enough diesel oil to operate the power station and that a large amount of fuel was transferred into the Strip earlier this week.

Gazoo

's energy authority denied the claims.
Posted by: trailing wife || 02/19/2012 00:00 || Comments || Link || E-Mail|| [273 views] Top|| File under: Hamas
Hamas rejects Egypt offer to transfer needed fuel
Hamas, always the voice of sweet reason,

authorities on Saturday rejected an Egyptian proposal to bring in fuel via an Israeli crossing point to reactivate

Gazoo

's only power plant, which shut down four days ago when diesel supplies were disrupted.

"This is unacceptable because of our bitter experience with the Zionist occupation (Israel) and the way it controls the delivery of the shipments," Ahmed Abu Al-Amreen of

Gazoo

's Hamas-run Energy Authority, told

news hound

s.


I guess that means they'll suffer the dark and cold. But not in silence...
Posted by: trailing wife || 02/19/2012 00:00 || Comments || Link || E-Mail|| [263 views] Top|| File under:
Dempsey: It's Premature to Decide to Attack Iran
The Chairman of the U.S. Joint Chiefs of Staff, General Martin Dempsey, is warning against an Israeli pre-emptive military strike against Iran's nuclear facilities. In an interview with CNN's Fareed Zakaria GPS, which will air on Sunday and of which portions were released Saturday, Dempsey said, "I think it would be premature to exclusively decide that the time for a military action was upon us."
Posted by: tipper || 02/19/2012 03:19 || Comments || Link || E-Mail|| [373 views] Top|| File under:
Chinese envoy meets with Pencilneck
AMMAN/BEIRUT: A Chinese envoy met the Syrian leader and urged all sides to end 11 months of bloodshed, while backing a government plan for elections. He later held talks with three dissidents.

Assad described the turmoil racking Syria as a ploy to split the country. "What Syria is facing is fundamentally an effort to divide it and affect its geopolitical place and historic role in the region," he was quoted by Syrian state television as saying after meeting Chinese Vice Foreign Minister Zhai Jun.

Zhai, speaking hours before the shooting at the funerals, said China backed Assad's plan for a referendum on Feb. 26 followed by multi-party elections to resolve the crisis. The opposition and the West have dismissed the plan as a sham.


Which is why the Chinese like it...

The Chinese envoy appealed for an end to violence from all sides, including the government and opposition forces. His comments nevertheless amounted to a show of support against world condemnation of Assad's crackdown on the popular uprising.

"China supports the path of reform taking place in Syria and the important steps that have been taken in this respect," he said.

China's state news agency Xinhua highlighted Zhai's comments that China was "deeply concerned by the escalating crisis." The Syrian TV report quoted him as saying: "The Chinese experience shows a nation cannot develop without stability."

The Chinese Embassy said Zhai held separate meetings with moderate opposition figures Qadri Jamil, Louay Hussein and Hassan Abdulazim, but gave no details.

"We told the Chinese envoy that most of the opposition accept a dialogue if that dialogue is serious and responsible, meaning that the Syrian authorities would implement what is agreed. But the problem with dialogue is that the authorities have lost credibility," Hussein told Reuters.

Beijing and Moscow have been Assad's most important international defenders during the crackdown which has killed several thousand people and divided world powers. The United Nations, the United States, Europe, Turkey and Arab powers want Assad to step down and have condemned the ferocious repression.

Russia and China vetoed a UN Security Council resolution on Feb. 4 calling on Assad to quit and also voted against a similar, non-binding General Assembly resolution on Thursday.
Posted by: Steve White || 02/19/2012 00:00 || Comments || Link || E-Mail|| [268 views] Top|| File under:
'Iranian warships arrive at Syrian port'
Ships from Iran's 18th fleet cross Suez Canal, dock in Syria for second time in a year, Mehr reports.

Two Iranian warships that passed through the Suez Canal earlier this week docked in Syria on Saturday, Iran's semi-official Mehr news agency reported.

The ships from Iran's 18th fleet - which is comprised of a Khark supplier and Shahid Naqdi destroyers - had stopped in Jedda,

Soddy Arabia

earlier this month, according to Iran's state Press TV.

Earlier Saturday, Iranian Admiral Habibollah Sayari told a crowd of military leaders and naval personnel that the ships had crossed the Canal for the "second time since the Islamic revolution," according to the Iran's official IRNA.

Iran and Syria agreed to cooperate on naval training a year ago, and Tehran has no naval agreement with any other country in the region.

Two Iranian warships sailed along the strategic waterway on February 17 last year, in a move that Israel called a "provocation".
Posted by: trailing wife || 02/19/2012 00:00 || Comments || Link || E-Mail|| [366 views] Top|| File under:
Iranian warships dock in Syria via Suez Canal
Two Iranian warships that passed through the Suez Canal earlier this week docked in Syria on Saturday, Iran's semi-official Mehr news agency reported.

The ships from Iran's 18th fleet - which is comprised of a Khark supplier and Shahid Naqdi destroyers - had stopped in Jedda, Saudi Arabia earlier this month, according to Iran's state Press TV.
Posted by: trailing wife || 02/19/2012 00:00 || Comments || Link || E-Mail|| [276 views] Top|| File under:
US believes Iran sanctions will fail, military action likely
Officials in key parts of the Obama administration are increasingly convinced that sanctions will not deter Tehran from pursuing its nuclear programme, and believe that the US will be left with no option but to launch an attack on Iran or watch Israel do so.

But there is a strong current of opinion within the administration -- including in the Pentagon and the state department -- that believes sanctions are doomed to fail, and that their principal use now is in delaying Israeli military action, as well as reassuring Europe that an attack will only come after other means have been tested.

If Obama were to conclude that there is no choice but to attack Iran, he is unlikely to order it before the presidential election in November unless there is an urgent reason to do so. The question is whether the Israelis will hold back that long.

However, the Americans are uncertain as to whether Israel is serious about using force if sanctions fail or has ratcheted up threats primarily in order to pressure the US and Europeans in to stronger action.

American officials are resigned to the fact that the US will be seen in much of the world as a partner in any Israeli assault on Iran -- whether or not Washington approved of it. The administration will then have to decide whether to, in the parlance of the US military, "pile on", by using its much greater firepower to finish what Israel starts.

Feeding in to the considerations are the timing of the American election, including its bearing on Israeli thinking, as well as the pace of Iranian advances in their nuclear programme.

"It's not that the Israelis believe the Iranians are on the brink of a bomb. It's that the Israelis may fear that the Iranian programme is on the brink of becoming out of reach of an Israeli military strike, which means it creates a 'now-or-never' moment," he said.

"That's what's actually driving the timeline by the middle of this year. But there's a countervailing factor that [Ehud] Barak has mentioned -- that they're not very close to making a decision and that they're also trying to ramp up concerns of an Israeli strike to drive the international community towards putting more pressure on the Iranians."

The presidential election is also a part of Israel's calculation, not least the fractious relationship between Obama and Netanyahu, who has little reason to do the US president any political favours and has good reason to prefer a Republican in the White House next year.

There is a school of thought -- a suspicion, even -- within the administration that Netanyahu might consider the height of the US election campaign the ideal time to attack Iran. With a hawkish Republican candidate ever ready to accuse him of weakness, Obama's room to pressure or oppose Netanyahu would be more limited than after the election.


Posted by: Nimble Spemble || 02/19/2012 00:00 || Comments || Link || E-Mail|| [423 views] Top|| File under:
Terror Networks
Al-Qaeda links with SE Asia fraying
A top Indonesian terror suspect captured in the Pak town where the late Osama bin Laden


... who sleeps with the fishes...


was later killed insists he was unaware of the al-Qaeda leader's presence there, according to the video of his interrogation obtained by The

News Agency that Dare Not be Named

.


The man has been singing like a bird for a while. Someone ought to buy him a nice dinner.

Alleged master bomb maker Umar Patek also described his frustration in re-establishing

myrmidon

ties in his quest to go to Afghanistan and fight American soldiers. His remarks, if true, would further bolster evidence that Southeast Asia's Jemaah Islamiyah terrorist movement, responsible for the 2002 Bali nightclub bombings, is now largely cut off from its long-standing al-Qaeda sponsorship, thanks in part to a relentless crackdown that has largely decimated their ranks.

This article starring:
Umar Patek
Posted by: || 02/19/2012 06:05 || Comments || Link || E-Mail|| [288 views] Top|| File under:
Al-Qaeda links with SE Asia fraying
A top Indonesian terror suspect captured in the Pakistani town where Osama bin Laden was later killed insists he was unaware of the al-Qaeda leader's presence there, according to the video of his interrogation obtained by The Associated Press.
 
Alleged master bomb maker Umar Patek also described his frustration in re-establishing militant ties in his quest to go to Afghanistan and fight American soldiers. His remarks, if true, would further bolster evidence that Southeast Asia's Jemaah Islamiyah terrorist movement, responsible for the 2002 Bali nightclub bombings, is now largely cut off from its long-standing al-Qaeda sponsorship, thanks in part to a relentless crackdown that has largely decimated their ranks. (AP)
Posted by: || 02/19/2012 06:05 || Comments || Link || E-Mail|| [274 views] Top|| File under:
Who's in the News
66
[untagged]
1
TTP
1
Hamas
Bookmark
E-Mail Me
The Classics
The O Club
Rantburg Store
Comments Spam
The Bloids
The Never-ending Story
Thugburg
RSS Links
Gulf War I
The Way We Were
Bio
Merry-Go-Blog
Hair Through the Ages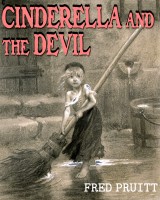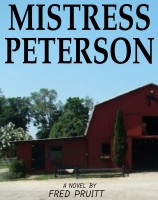 On Sale now!


A multi-volume chronology and reference guide set detailing three years of the Mexican Drug War between 2010 and 2012.

Rantburg.com and borderlandbeat.com correspondent and author Chris Covert presents his first non-fiction work detailing the drug and gang related violence in Mexico.

Chris gives us Mexican press dispatches of drug and gang war violence over three years, presented in a multi volume set intended to chronicle the death, violence and mayhem which has dominated Mexico for six years.
Click here for more information


Meet the Mods
In no particular order...


Steve White
Seafarious
Pappy
lotp
Scooter McGruder
john frum
tu3031
badanov
sherry
ryuge
GolfBravoUSMC
Bright Pebbles
trailing wife
Gloria
Fred
Besoeker
Glenmore
Frank G
3dc
Skidmark
Alaska Paul



Better than the average link...



Rantburg was assembled from recycled algorithms in the United States of America. No trees were destroyed in the production of this weblog. We did hurt some, though. Sorry.
54.198.86.28