Afghanistan
Nato admits Afghan family killed in airstrike
[Bangla Daily Star] NATO


...the North Atlantic Treaty Organization. A collection of multinational and multilingual and multicultural armed forces, all of differing capabilities, working toward a common goal by pulling in different directions...


forces in Afghanistan yesterday admitted responsibility for the deaths of a civilian family of six in an Arclight airstrike in the southern province of Helmand


...an Afghan province populated mostly by Pashtuns, adjacent to Injun country in Pak Balochistan...


last week.

The admission came a day after President Hamid Maybe I'll join the Taliban Karzai
... A former Baltimore restaurateur, now 12th and current President of Afghanistan, displacing the legitimate president Rabbani in December 2004. He was installed as the dominant political figure after the removal of the Taliban regime in late 2001 in a vain attempt to put a Pashtun face on the successor state to the Taliban. After the 2004 presidential election, he was declared president regardless of what the actual vote count was. He won a second, even more dubious, five-year-term after the 2009 presidential election. His grip on reality has been slipping steadily since around 2007, probably from heavy drug use...
summoned NATO's military commander and the US ambassador to warn that civilian deaths threatened the strategic pact he signed with US President Barack Obama
Republicans can come along for the ride, but they've got to sit in the back...
last week.

"At this point in the investigation we are able to confirm the incident and will be formally apologising in the next couple of days to the family," a

front man

for NATO's International Security Assistance Force (ISAF) told AFP.

"We are deeply saddened by any civilian deaths, and particularly regret incidents where civilians are killed as a result of actions by ISAF," said Lieutenant Colonel Stewart Upton of ISAF's southwest regional command.

The Helmand provincial governor's office said in a statement that the family was killed unintentionally in an Arclight airstrike last Friday after ISAF checkpoints came under attack by

cut-throats

in Sangin district.

The number of civilians killed in Afghanistan's war has risen steadily each year for the past five years, reaching a record of 3,021 in 2011 -- the great majority caused by

bully boyz

-- according to UN statistics.

Posted by: Fred || 05/09/2012 00:00 || Comments || Link || E-Mail|| [344 views] Top|| File under: Taliban
Africa Horn
EU nations sanction further counter-piracy measures
(Sh.M.Network )-While successful pirate attacks in the Gulf of Aden and other hot spots have declined in recent months due to naval patrols and other measures, the international community is taking no chances on resurgence.

Not only has the EU recently authorized its 'Atalanta' counter-piracy mission in theIndian Oceanto attack the pirates' land-based infrastructure, but individual European countries are moving swiftly to enable the use of private security guards on commercial vessels.

"Successful attacks are relatively low right now, but this is no time for complacency," Thorsten Bargfrede, strategic planner for counter-piracy at the European External Action Service (EEAS), told a conference at Belgium's Royal Military Academy in Brussels on 3 May. The EEAS is the EU's new foreign policy and diplomatic corps.

Noting that 33 vessels were captured by pirates in theIndian Oceanin the first half of 2011, but only three in the second half, he warned that the strategic conditions that allow pirates to flourish "have not changed. These groups remain active, their capabilities are still there and their attack attempts continue unabated".

Such conditions lay behind the EU's 23 March decision to extend the mandate of 'Atalanta' for another two years until December 2014 and to expand its remit beyond vessel escort duties and counter-piracy manoeuvres off the coast of Somalia to include attacks against the pirates' shore-based assets.
Posted by: Fred || 05/09/2012 00:00 || Comments || Link || E-Mail|| [366 views] Top|| File under: Pirates
Somali Security forces thwart suicide attacks in Mogadishu
(Sh. M. Network)- Security officials in Somalia government say they seized today two men with explosives at Ex-control Afgoye checkpoint, a busy junction on the main road that links Mogadishu, the capital to the rebel-held Afgoi district on the south Somalia.

"Today the security forces of Somalia government have managed to capture and thwart two men wearing suicide belts which were planned by Al-Shabaab



... Somalia's version of the Taliban, functioning as an arm of al-Qaeda...




cut-throats

to carry out attacks in Mogadishu," Ahmed Abdullah Yare,a TFG security official told Shabelle Media by phone.

Since August in 2011,when Al-Shabaab fighters treated from the capital, what they said was "a tactical move" they begun to arrange more

suicide kaboom

s against the government forces and the African Union


...a union consisting of 53 African states, most run by dictators of one flavor or another. The only all-African state not in the AU is Morocco. Established in 2002, the AU is the successor to the Organisation of African Unity (OAU), which was even less successful...


troops in Mogadishu.
Posted by: Fred || 05/09/2012 00:00 || Comments || Link || E-Mail|| [341 views] Top|| File under: al-Shabaab
Unknown Gunmen kill two in Somali capital
(Sh. M. Network)-Unidentified

gunnies

have overnight shot to death at least two people in Mogadishu,Somalia capital, the latest violence

Witnesses told Shabelle Media that the assailants armed who armed with pistols have on Monday evening shot and killed two middle-aged men, a TFG soldier and Moallin Ismail, a man working for Somalia's immigration and identification at Bulo-Hubet neighborhood in Wadajir district.

Some reports suggest that TFG forces at the area killed the soldier as he was trying to run after the assailants who assassinated Moallin Ismail in Mogadishu overnight.

No group or individual has yet

grabbed credit

for the killing, but locals said the attacker have

beat feet from

the shooting site before TFG soldiers arrived.

Al-Shabaab



... the Islamic version of the old Somali warlord...


was driven out of Mogadishu by government and African Union


...a union consisting of 53 African states, most run by dictators of one flavor or another. The only all-African state not in the AU is Morocco. Established in 2002, the AU is the successor to the Organisation of African Unity (OAU), which was even less successful...


forces last year but has continued to carry out attacks in the city.
Posted by: Fred || 05/09/2012 00:00 || Comments || Link || E-Mail|| [351 views] Top|| File under: al-Shabaab
Big blast in Mogadishu wounds three, including soldiers
(Sh. M. Network)-Witnesses say at least three people, among them two government soldier have been killed on Tuesday in a landmine blast took palace in Somalia's conflict-torn Mogadishu.

"At dawn on Tuesday morning a remote-controlled landmine

kaboom

destroyed

a military vehicle carrying soldiers in Somalia government at Folorenza junction in Mogadishu's Wardhigley district, killing three, including a passerby near the blast site," an eyewitness told Shabelle Media.

No group has yet said it carried out the attack, but Al shabab has previously staged such coordinated attacks in Mogadishu.
Posted by: Fred || 05/09/2012 00:00 || Comments || Link || E-Mail|| [322 views] Top|| File under: al-Shabaab
Former Libya revolutionaries attack govt. HQ, kill 2 guards
[Iran Press TV] At least two guards have been killed in an attack by former Libyan revolutionary forces on the interim government's headquarters in Tripoli


...a confusing city, one end of which is located in Lebanon and the other end of which is the capital of Libya. Its chief distinction is being mentioned in the Marine Hymn...


over suspended payments.

The incident occurred on Tuesday when

gunnies

on trucks loaded with anti-aircraft guns surrounded the building in central Tripoli before opening fire.

"Between two to four guards were killed and many others are

maimed

," AFP quoted an interior ministry official as saying Many people

were maimed

in the attack, he added.

Meanwhile,


...back at the game, the Babe was wondering why the baseball kept getting bigger and bigger. Finally it hit him...


officials said the defense ministry was negotiating with the fighters.

The attack comes less than a month after the ruling National Transitional Council (NTC) suspended payouts to those who fought against slain ruler Muammar Qadaffy.


...a proud Arab institution for 42 years, now among the dear departed, though not the dearest...


The NTC has cited massive fraud in the compensation program such as duplicate payouts, and claims from impostors and even the dead.
Posted by: Fred || 05/09/2012 00:00 || Comments || Link || E-Mail|| [369 views] Top|| File under: Arab Spring
Africa Subsaharan
Islamists issue ultimatum over Algerian hostages
An Islamist group that kidnapped seven Algerian diplomats in Mali has warned Algiers that if it fails to meet its demands within 30 days, the hostages' lives will be in danger.

A text from the Movement for Oneness and Jihad in West Africa (MUJAO) stated, "We are issuing an ultimatum of less than 30 days to the Algerian government to meet our demands, or the lives of the hostages will be in great danger. The hostages are still alive."

"The Algerian government knows our demands ... There is still time for talks. Afterwards, it will be late," added the statement, which was written by spokesman Adnan Abu Walid Sahraoui.

The group, an spinoff from Al-Qaeda in the Islamic Maghreb (AQIM), abducted the Algerian consul and six members of his team from Gao on April 5.

They claimed the abduction last October of three aid workers from a refugee camp near Tindouf in western Algeria: two Spanish nationals, a man and a woman; and an Italian woman. The group has demanded 30 million euros and the release of two Sahrawis held in Mauritania in return for the two women being held.

Sahraoui said last week that "negotiations only concern the Italian and Spanish women hostages". He made no mention of the Spanish man.

MUJAO is said to have broken off from Al-Qaeda in the Islamic Maghreb (AQIM) in order to spread jihad to west Africa rather than confine themselves just to the Maghreb or Sahel regions. AQIM is also holding a number of foreign hostages.
Posted by: ryuge || 05/09/2012 00:00 || Comments || Link || E-Mail|| [326 views] Top|| File under:
Bombs found on Nigerian campus previously attacked
[Daily Nation (Kenya)] Three unwent kaboom! bombs were discovered on Tuesday at a university in northern Nigeria that was the site of an attack on church services last month which killed at least 19 people, authorities said.

A Bayero University

front man

said the bombs made of gas cylinders were believed to have been at the university since the April 29 attack.

The military was notified and a bomb squad moved the devices before detonating them safely.

"Three bombs were discovered today in three locations on the old campus of the university,"

front man

Mustapha Zaharaddeen told AFP.

"The bombs were located in the faculties of law, science and at the sports complex. Workers in the two faculties were evacuated and the bombs taken into the open sports complex and safely detonated."

He added that "the bombs were not discovered earlier because the university has been on vacation."

Explosions and gunfire rocked Bayero University in Kano on April 29 as attackers targeted two campus church services -- one outdoors, the other in a building but with the crowd spilling outside.

They threw explosives and opened fire, shooting worshippers as they sought to flee.
Posted by: Fred || 05/09/2012 00:00 || Comments || Link || E-Mail|| [328 views] Top|| File under: Boko Haram
Arabia
Wily bomb maker fast in race with technology; informant ID'd device
Al Qaeda's top bomb maker in Yemen is so ruthless that he recruited and equipped his own brother for an underwear-bomb suicide attack against a top Saudi royal in 2009.

"Even for al Qaeda, that's cold," said author Peter Bergen, who has studied the group since the late 1990s.

Now Ibrahim al-Asiri, 30, is suspected of making a new underwear bomb designed for use against a U.S.-bound airliner in a plot uncovered last month by U.S. and Saudi intelligence and thwarted within the past few days.
Posted by: Besoeker || 05/09/2012 09:06 || Comments || Link || E-Mail|| [391 views] Top|| File under:
Militant Killed Planting Bomb in Yemen
[An Nahar] A suspected member of al-Qaeda was killed when a bomb he was trying to plant at a checkpoint run by a local militia in Yemen's restive Abyan
...a governorate of Yemen. The region was a base to the Aden-Abyan Islamic Army terrorist group until it dropped the name and joined al-Qaeda. Its capital is Zinjibar. In March 2011, al-Qaeda in the Arabian Peninsula declared the governate an Islamic Emirate after seizing control of the region. The New York Times fastidiously reported that those in control, while Islamic hard boyz, are not in fact al-Qaeda, but something else that looks, tastes, smells, and acts the same. Yemeni government forces launched an effort to re-establish control of the region when President-for-Life Saleh was tossed and the carnage continues...
province went kaboom!, a tribal source said on Tuesday.

The

kaboom

took place late on Monday in Mudia, one of only two towns in Abyan -- along with Loder -- that has not yet fallen under the control of the

myrmidon

s.

In a bid to keep out the jihadists, locals have formed anti-Qaeda militias known as Popular Resistance Committees, which fight alongside the army.

The

cut-throats

on Monday launched attacks on two army posts outside the

quiet provincial capital

Zinjibar, killing at least 22 soldiers to avenge the death in an air raid of top

Death Eater

Fahd al-Quso, who was wanted in connection with the deadly 2000 bombing of the USS Cole.

The jihadists, who have named themselves the Partisans of Sharia (Islamic law), control parts of southern and eastern Yemen where Sanaa's authority is weak -- including the Abyan

quiet provincial capital

Zinjibar.

Posted by: Fred || 05/09/2012 00:00 || Comments || Link || E-Mail|| [572 views] Top|| File under: al-Qaeda in Arabia
Spy Infiltrated al-Qaida, Thwarted Bomb Plot
[An Nahar] A plot by al-Qaeda in Yemen to blow up a U.S.-bound airliner was thwarted by a spy allied with the CIA who infiltrated the group and took the explosive for the attack to Soddy Arabia


...a kingdom taking up the bulk of the Arabian peninsula. Its primary economic activity involves exporting oil and soaking Islamic rubes on the annual hajj pilgrimage. The country supports a large number of princes in whatcha might call princely splendor. When the oil runs out the rest of the world is going to kick sand in their national face...


, ABC News reported Tuesday.

The spy is now "safely out of Yemen," an unnamed "international intelligence official" told ABC.

The mole had links to the Central Intelligence Agency and several other spy services, according to the report.

U.S. officials did not see the bomb as an immediate threat because all along the spy had "control" of the device, ABC said.

The United States announced Monday that it had foiled a plan by al-Qaeda's branch in Yemen to detonate an explosive on an airliner, saying that the FBI was examining an explosive that had been seized abroad.

But U.S. officials did not say where the bomb was found or provide other details about the case.

The CIA declined to comment on the television report.

According to former intelligence and counter-terrorism officials, Saudi Arabia likely played a crucial role in uncovering the plot and has long had the best intelligence on Al-Qaeda in the Arabian Peninsula (AQAP).

Saudi Arabia was credited with foiling an AQAP conspiracy in 2010 to blow up commercial cargo planes flying to U.S. airports.

Posted by: Fred || 05/09/2012 00:00 || Comments || Link || E-Mail|| [479 views] Top|| File under: al-Qaeda in Arabia
India-Pakistan
Bodies of two soldiers found in Miramshah
[Dawn] Explosions rocked Miranshah
... headquarters of al-Qaeda in Pakistain and likely location of Ayman al-Zawahiri. The Haqqani network has established a ministate in centered on the town with courts, tax offices and lots of madrassas...
on Monday after military helicopters attacked arms markets, leaving several people dead and

maimed

.

Also on Monday, two beheaded bodies of security personnel were found near the Zafar Town chowk with

snuffies

having hung their heads from poles in bazaars.

Official sources said 10 soldiers had been killed and over 20

maimed

in

festivities

with

snuffies

since Sunday.

Officials and witnesses said that bodies of 12

snuffies

were found in a compound which had been hit by artillery fire on Sunday night. The dead belonged to the Asmat Al-Maavia group, a hitherto unknown

bully boy

faction.

Sources said that five 'Punjabi' and seven Mahsud

snuffies

had been killed in the compound.

Residents said that heavy exchanges of fire continued on Sunday night and rockets, heavy artillery and mortars were used.

Helicopter gunships shelled

bully boy

s' positions in the Dattakhel village and Zafar Town areas.

According to residents, the helicopters fired two missiles on two arms ammunition markets housing over 50 shops, triggering a series of

kaboom

s and a huge blaze.

The sources said that

snuffies

encircled soldiers who had raided a compound near Miranshah after Sunday's

festivities

. Two of the soldiers were captured by the

bully boy

s.

Two grandsons of Dawn's correspondent were among the people who suffered injuries in

kaboom

s which followed the attacks on the markets.

The

kaboom

s

destroyed

the double-storey Malik Noor Din Market, killing two people and injuring 15 others. The

kaboom

s continued as the fire spread, destroying shops, restaurants and nearby houses.

People started leaving the town for safe places. Rescue work by

rustics

was affected because of a curfew imposed on Sunday.

A shell landed on the house of a

primitive

, killing a woman and injuring two girls. Seven other people, including

women and kiddies

,

were maimed

in an adjacent house. A missile fired by

snuffies

hit the Tochi Scout Fort, killing one paramilitary soldier.

A

bully boy

named Usman was killed and three passersby

were maimed

in a separate clash. The

snuffies

snatched three vehicles from security forces during the clash.

The political administration lifted the curfew in the afternoon after negotiations with elders and representatives of the peace committee.

The sources said that tribal elders were negotiating to restore peace in the area.

Posted by: Fred || 05/09/2012 00:00 || Comments || Link || E-Mail|| [319 views] Top|| File under: al-Qaeda in Pakistan
Marble trader among three shot dead
[Dawn]
A marble trader

rubbed out

in his Bara Board shop within the remit of the Pak Colony

cop shoppe

was among the three persons killed in the city on Monday, police said.

They said that 46-year-old Zafar Iqbal was sitting at his shop where two

gunnies

riding a

cycle of violence

came, opened fire on him and escaped.

The shopkeeper and a 30-year-old passer-by, Abdul Rehman, were

maimed

in the shooting.

The victims were taken to the Abbasi Shaheed Hospital, where Zafar Iqbal died, the police said.

Commercial activities were suspended in the area after the killing.

The members of the marble association closed their businesses and staged a protest demonstration against the killing.

The police said that Lyari


...one of the eighteen constituent towns of the city of Karachi. It is the smallest town by area in the city but also the most densely populated. Lyari has few schools, substandard hospitals, a poor water system, limited infrastructure, and broken roads. It is a stronghold of ruling Pakistan Peoples Party. Ubiquitous gang activity and a thriving narcotics industry make Lyari one of the most disturbed places in Karachi, which is really saying a lot....


gangsters might be involved in the incident.

They said the victim was also a sympathiser of the Muttahida Qaumi Movement


...English: United National Movement, generally known as MQM, is the 3rd largest political party and the largest secular political party in Pakistain with particular strength in Sindh. From 1992 to 1999, the MQM was the target of the Pak Army's Operation Cleanup leaving thousands of urdu speaking civilians dead...


and the father of three children and hailed from Sialkot.

The killing could be politically motivated, but anything could be said with certainty after a proper investigation, the police added.

In the second incident, at least two persons were killed and three others

maimed

when

gunnies

riding a

cycle of violence

opened fire on a roadside restaurant in Gulshan-e-Iqbal on
Monday night, police said.

They said the incident took place in Block 13-D of Gulshan, where reportedly four suspects riding two

cycle of violence

s came to the eatery and opened fire.

As a result, Muhammad Ali alias Shahani and Jehangir Khan and two others were

maimed

.

They were rushed to different hospitals, where Muhammad Ali and Jehangir died during treatment.

SP of Gulshan-e-Iqbal Salam Sheikh said Muhammad Ali was the restaurant owner and Jehangir was his employee. Sarfaraz, Amjad and Razimandh, injured in the firing, were also
employees at the eatery.

The police were not sure about the motive for the shooting. They collected over 40 spent bullet casings from the crime-scene.

Wanted 'bandit' killed during robbery

An alleged bandit was

rubbed out

in what police described as an encounter within the remit of the SITE-A

cop shoppe

on Monday.

According to the police, the alleged bandit was robbing the owner of a factory in the area and when a police party reached there he opened fire on the police.

The police returned fire and

bumped off

the suspect later identified as 25-year-old Aslam alias Sharabi, the police said.

A TT pistol, three cellphones and Rs20,000 were found in his possession, SHO Rao Rafiq said, adding that the dead was a resident of Frontier Colony.

The suspect was wanted in several criminal cases, the SHO added.

Posted by: Fred || 05/09/2012 00:00 || Comments || Link || E-Mail|| [334 views] Top|| File under:
Militant held, peace activist killed in Khyber
Security forces cooled for a few years
Please don't kill me!
a

bad turban

on Monday during a raid in Landi Kotal area of Khyber Agency
while a peace activist was killed by unidentified persons in Jamrud.

Officials said that the cooled for a few years
Book 'im, Mahmoud!
man Irshad, a resident of Karkanai, was wanted in a number of sabotage acts. He had links with a banned

bad turban

group operating in Landi Kotal, they said.

They said that he was tossed in the clink
... anything you say can and will be used against you, whether you say it or not...
from his home during the raid and shifted to Qazi's guesthouse an undisclosed location for investigations.

Sources said that Irshad was locked away
Maw! They're comin' to get me, Maw!
in the light of information, provided to security forces by an Afghan national Mohammad Alam, who was tossed in the clink
Book 'im, Mahmoud!
at Torkham border few days ago with a pistol and some cartridges.

In Jamrud, unidentified motorcyclists

rubbed out

an activist of Kukikhel


...a tribe of primitives inhabiting Khyber Agency. They are a branch of the Afridi tribe. Traditionally they have been migratory, tromping between Jamrud and the Rajgal valley with the seasons. The tribe has had mustache-cursing relationships with several other tribes, including the Zakkakhel and Kambarkhel, and with the Mullagori. They make welcome most anyone with a turban and automatic weapons, but every once in awhile they get together a tribal lashkar to mollify the government...


Peace Committee.

Local sources said that

the dear departed

Bulbul Shah had only recently migrated from the restive Tirah valley to Jamrud after receiving threats from

bad turban

s. Local administration Militant held, peace activist killed in Khyber conducted a search operation in the area and took six Afghans into custody.

In Hangu, police claimed to have locked away
Youse'll never take me alive coppers!... [BANG!]... Ow!... I quit!
three wanted Islamic fascisti in a raid in Naryab area on Monday.

Officials said that those Islamic fascisti were wanted in cases of kidnapping, targeting security forces and looting passengers near the Naryab Dam. They had escaped to tribal area during the last army operation.

After receiving information that the Islamic fascisti had come to their homes, personnel of Doaba

cop shoppe

conducted operation in the area and sealed the entire area. Police said that Azam Khan, Mazeed Khan and Fareed Khan were incarcerated
Keep yer hands where we can see 'em, if yez please!
after a little resistance.

Two Kalashnikovs, a pistol and cartridges were also recovered from them. The tossed in the clink
I ain't sayin' nuttin' widdout me mout'piece!
Islamic fascisti were handed over to joint interrogation team.

Policed also found a mutilated dead body in Mangara area of Togh Bala on Monday. Police buried the body after registration of a case.
Posted by: Fred || 05/09/2012 00:00 || Comments || Link || E-Mail|| [360 views] Top|| File under: Lashkar-e-Islami
Sufi indicted in 17-year-old case
[Dawn] An anti-terrorism court here on Monday indicted the imprisoned chief of proscribed Tehrik Nifaz Shariat-e-Muhammadi (TNSM),
...Tehreek-e-Nafaz-e-Shariat-e-Mohammadi (Movement for the Enforcement of Islamic Law) is a Pak

cut-thoat

group whose objective is to enforce their definition of Sharia law in Pakistain whether anybody wants it or not. It was founded by Sufi Muhammad in 1992, and was banned by President Musharraf in January, 2002 after Sufi dispatched several thousand yokels to Afghanistan to fight the infidel and ended up with most of them killed or captured and held for ransom. In 2007 TNSM took over Swat, which shows how well the banning worked. TNSM is the Pony League of Islamic militancy..
Maulana Sufi Mohammad, and 19 others in an over 17-year old case of attacking a

cop shoppe

and making some

coppers

hostage.

Maulana Sufi and other accused persons, mostly belonging to TNSM, pleaded not guilty


"Wudn't me."


to the charge and decided to stand trial following which the court fixed May 15 for the next hearing and also summoned the prosecution witnesses.

Due to security reasons the judge of the anti-terrorism court Swat, Asim Imam, has been conducting trials against Maulana Sufi Mohammad and dozens of other members of TNSM inside the

Beautiful Downtown Peshawar

Central Prison in around 10 terrorism-related cases mostly registered in 1994-95.

In the instant case the prosecution alleged that the activists of TNSM headed by Maulana Sufi Mohammad had stage a demonstration in 1995 demanding enforcement of Islamic Shariah in Malakand region. It is alleged that when

coppers

tried to disperse them the accused attacked the concerned Khwazakhela

cop shoppe

and also took away some

coppers

. It is added that the accused had kept the

coppers

in wrongful confinement and had set them free later on.

An FIR was registered against the accused at Khwazakhela

cop shoppe

under section 365 (kidnapping), section 342 (wrongful confinement), section 121A (conspiracy to wage war against Pakistain) and section 120B (punishment for criminal conspiracy) of Pakistain Penal Code and the anti-terrorism law.

Few months ago the same court had framed charges against Maulana Sufi Mohammad and several others over the murder of an MPA of Pakistain People's Party, Badiuzzaman Khan.

The MPA hailed from Shangla, adjacent to Swat, and was killed on Nov 3, 1994, in the jurisdiction of Mingora

cop shoppe

.

While during the last decade Maulana Sufi had mostly remained imprisoned the successive governments did not conduct trials against him in several old cases and even in one of the cases he was shown as proclaimed offender.

Initially, he was tossed in the clink
Drop the rosco and step away witcher hands up!
in Kurrum Agency in Dec 2001 on his return to Pakistain from Afghanistan where he had gone heading around 10,000 persons to fight the American forces there.

He was tried and sentenced under several sections of Pakistain Penal Code and Frontier Crimes Regulation by the concerned political agent. When the present Awami National Party's government came to power in Khyber-Pakhtunkhwa


... formerly NWFP, still Terrorism Central...


, he was released under an agreement on April 21, 2008. Later, another agreement was inked between TNSM and provincial government in Feb 2009 but it failed in restoration of peace in Malakand Division.

After launching of a military operation in Malakand Division, Maulana Sufi Mohammad was again tossed in the clink
Drop the rosco and step away witcher hands up!
on July 26, 2009, from Sethi Town, Peshawar, along with his three sons. He has been in jail since then.

Posted by: Fred || 05/09/2012 00:00 || Comments || Link || E-Mail|| [354 views] Top|| File under: TNSM
Cellphone service suspended in Bajaur after Friday's attack
[Dawn] The political administration has suspended cellular phone service in Bajaur Agency, aka Turban Central

...Smallest of the agencies in FATA. The Agency administration is located in Khar. Bajaur is inhabited almost exclusively by Tarkani Pashtuns, which are divided into multiple bickering subtribes. Its 52 km border border with Afghanistan's Kunar Province makes it of strategic importance to Pakistain's strategic depth...
after the Friday's

suicide kaboom

in the tribal region, according to sources.

They said that cellular phone service in the entire region was suddenly suspended. "Cellular phone service in our area is completely suspended," Hanif Khan, a resident of Khar told Dawn.

The local administration has said nothing about the disconnection of cellphone service in the area officially. However,


a poor excuse is better than no excuse at all...


an official confirmed suspension of cellphone service in the region.

"The administration has suspended cellphone service with immediate effect to help restore peace in the region," the official said. He said that decision in that regard was taken in a high level meeting.

"The administration believes that

faceless myrmidons

are using cellphones for carrying out their activities in the region," he added.

The local

rustics

have condemned suspension of cellphone service in the area.

They demanded immediate restoration of the service. "The suspension of cellphone service would create fear among the people," they said

JIRGA: A jirga of tribal elders of Bajaur Agency on Monday assured security forces and local administration of its full support to uproot militancy in the region.

The participants of the jirga said that strict action would be taken against those

rustics

, who were supporting

bully boy

s. The jirga was convened by local administration to discuss the growing incidents of violence and militancy in the region.

Deputy Inspector General of Frontier Crops Maj-Gen Mohammad Usman, Commandant Bajaur Scouts Col Shakeel Janjua and Political Agent Islamzeb also attended the jirga.

Speaking on the occasion, Maj-Gen Usman claimed that security forces with the help of tribal elders had cleared the region of

bully boy

s.

"The Friday's suicide attack showed that

faceless myrmidons

were regrouping again but security forces will never allow them to disturb peace of the region," he said.

He said that security forces were fully alert to check

bully boy

activities. "Serious action will be taken where

faceless myrmidons

are found because they are the biggest enemies of the area and their only aim is to disturb peace and stability in the region," Maj-Gen Usman said.

The tribal elders said that they had always supported security forces and administration against

faceless myrmidons

during the last five years.

"We want restoration of peace and stability and writ of government. We will never allow those elements, who are the enemies of peace and prosperity of our people, to operate in the area," they said.

The elders said that strict action would be taken against those people, who were supporting

bully boy

s, in accordance with tribal traditions.

Posted by: Fred || 05/09/2012 00:00 || Comments || Link || E-Mail|| [371 views] Top|| File under: TTP
People flee Shalobar as operation looms
[Dawn] Hundreds of families began to leave Shalobar area of Khyber Agency
on Monday after receiving final directives from the political administration.

The authorities set a 48-hour deadline to Shalobar tribe to leave the area where a military operation against

beturbanned goon

groups is on card. An official said that the area dominated by Shalobar tribe in Bara tehsil was already notified as conflict zone and residents were directed to move to safer places.

He said that the newly displaced families had already registered themselves with the Provincial Disaster Management Authority (PDMA) and United Nations


...an international organization whose stated aims of facilitating interational security involves making sure that nobody with live ammo is offended unless it's a civilized country...


' partners in Jalozai camp.

Political Tehsildar Ghulam Farooq, who issued notices to tribal people, said that Shalobar area had become a den of

beturbanned goons

and outlaws where they had established a parallel administration.

The notice said that no government official could enter Shalobar territory as local elders and residents had failed to fulfil their legal responsibility, therefore, the administration was left with no choice but to order eviction.

Women and children were seen boarding tractor trolleys, pickup trucks and donkey carts along with their luggage to reach

Beautiful Downtown Peshawar

from where they would move to Jalozai camp.

Many desperate people rushed to Peshawar to hire vehicles on rent to evacuate their families and luggage from the area. The displaced people said that authorities had relaxed curfew in the area from 6am to 6pm.

However,


a woman is only as old as she admits...


people are facing difficulties owing to non-availability of transport and bad condition of narrow road from Sango to main Bara Road. Vehicular traffic remained stuck up at various places that added to the miseries of the affected tribal people.

Drivers of the pickup truck charge up to Rs4,000 from each displaced family from Bara to Jalozai camp. Workers of Pakistain Tehrik-e-Insaf
...a political party in Pakistan. PTI was founded by former Pakistani cricket captain and philanthropist Imran Khan. The party's slogan is Justice, Humanity and Self Esteem, each of which is open to widely divergent interpretations....
have set up camp in Sango, on the border of Khyber Agency, to facilitate the displaced tribal people.

The displaced people criticised administration for forcing them to vacate their houses. Amin Khan, 75, said that situation was normal in Shalobar and administration had deliberately put innocent people in trouble.

"The operation instead of addressing the core issue will create more problems for people," he added.

Bazaar Gul, another elder, alleged that the eviction orders were issued in haste and they were not given enough time to pack their luggage.

He alleged that instead of a peaceful repatriation of internally displaced families and ending the 30-month long military operation, the local administration was forcing them to leave their homes and become dependent upon aid agencies and non-governmental organizations.

Meanwhile,


...back at the scene of the crime, Lieutenant Queeg had an idea: there was a simple way to tell whether Manetti had been the triggerman -- just look at his shoes!...


a delegation of Tehrik-e-Mutasireen Bara, headed by its chairman Shah Faisal Afridi, met Political Agent Mutahir Zeb and apprised him of the plight of fleeing Shalobar families.

The delegation demanded of the political agent to extend the deadline for eviction and provide free transportation to Shalobar tribal people. The delegation also demanded an end to Bara operation.

Posted by: Fred || 05/09/2012 00:00 || Comments || Link || E-Mail|| [331 views] Top|| File under: Lashkar-e-Islami
Senior Pak cop shot dead
[Bangla Daily Star] A senior Pak police officer was killed in a drive-by shooting in the troubled southwestern province of Balochistan



...the Pak province bordering Kandahar and Uruzgun provinces in Afghanistan and Sistan Baluchistan in Iran. Its native Baloch propulation is being displaced by Pashtuns and Punjabis and they aren't happy about it...


yesterday, police said.

Shah Nawaz Khan was a senior member of Balochistan's Criminal Investigation Department (CID), which investigates all offences including terror cases and sectarian killings.

"He was killed in the early morning when he was going for a walk," provincial police chief Rao Amin Hashim told AFP.
Posted by: Fred || 05/09/2012 00:00 || Comments || Link || E-Mail|| [330 views] Top|| File under: al-Qaeda in Pakistan
At least 13 civilians killed North Waziristan clashes
[Iran Press TV] At least 13 civilians have been killed in

festivities

between pro-Talibs and Pak security forces in the troubled northwestern tribal region, Press TV reports.

Fierce

festivities

erupted on Sunday when 15 security personnel were killed in an ambush near Miranshah
... headquarters of al-Qaeda in Pakistain and likely location of Ayman al-Zawahiri. The Haqqani network has established a ministate in centered on the town with courts, tax offices and lots of madrassas...
, the capital of North

Wazoo

region, on Pakistain's border with Afghanistan.

The fighting continued Tuesday with a regular exchange of heavy machine gun and mortar fire near Miranshah Bazaar and the outskirts.

There were five women and three children among the civilian victims caught in the crossfire.

At least 67 others were also

maimed

as a result of the shelling in the nearby residential areas. Many of those injured are said to be critical condition.

Sporadic outbreaks of violence have, however, raised fears of an all-out conflict between the

gunnies

and government forces, which could displace hundreds of thousands of the residents.
Posted by: Fred || 05/09/2012 00:00 || Comments || Link || E-Mail|| [358 views] Top|| File under: al-Qaeda in Pakistan
Al Qaeda demands US to end air strikes in Afghanistan,Pakistan,Somalia
(Sh.M.Network) Elderly US development worker Warren Weinstein has appeared in an al-Qaeda video for the first time since he was kidnapped in Pakistain just days before he meant to return home last August.

The two minute, 40 second video was posted on jihadist forums by al-Qaeda's media arm as-Sahab on Sunday, according to the US monitoring service SITE. There is no sign of when the video was made and Weinstein appears alone before the camera.

Dressed in a traditional Pak tunic and speaking impassively in English, he urges US President Barack Obama
Because I won...
to respond to his kidnappers' demands.

He also tells his wife Elaine that "I'm fine, I'm well, I'm getting all my medications, I'm being taken care of".

There was no response from the US embassy inIslamabad. Pak security officials said they were not immediately aware of the video but believe Weinstein is being held by al-Qaeda and local Taliban near the Afghan border.

Weinstein, 70, suffers from asthma, heart problems and high blood pressure.

"If you accept the demands, I live; if you don't accept the demands, then I die," he told Obama in the video, sitting behind a table with books and food on it.

He also appealed to Obama as a father. If the president responds to the

jihad boy

s' demands, Weinstein said, "then I will live and hopefully rejoin my family and also enjoy my children, my two daughters, like you enjoy your two daughters."

Al-Qaeda leader Ayman al-
Zawahiri
... Formerly second in command of al-Qaeda, now the head cheese, occasionally described as the real brains of the outfit. Formerly the Mister Big of Egyptian Islamic Jihad. Bumped off Abdullah Azzam with a car boom in the course of one of their little disputes. Is thought to have composed bin Laden's fatwa entitled World Islamic Front Against Jews and Crusaders. Currently residing in the North Wazoo area. That is not a horn growing from the middle of his forehead, but a prayer bump, attesting to how devout he is...
in December claimed that the group was holding Weinstein, but at the time provided no proof.

Zawahiri demanded that Washingtonend air strikes in Afghanistan, Pakistain, Somalia and Yemen, and release the 1993 World Trade Centre bombers along with relatives of the late Osama bin Laden.


... who has made the transition back to dust...


Pakistain last month deported bin Laden's widows and children toSoddy Arabia


...a kingdom taking up the bulk of the Arabian peninsula. Its primary economic activity involves exporting oil and soaking Islamic rubes on the annual hajj pilgrimage. The country supports a large number of princes in whatcha might call princely splendor. When the oil runs out the rest of the world is going to kick sand in their national face...


, a year after they were tossed in the slammer
Please don't kill me!
following the US commando operation that found and killed the al-Qaeda founder in Abbottabad.


... A pleasant city located only 30 convenient miles from Islamabad. The city is noted for its nice weather and good schools. It is the site of Pakistain's military academy, which was within comfortable walking distance of the residence of the late Osama bin Laden....


Secretary of State Hillary Clinton
... sometimes described as The Heroine of Tuzla and at other times as Mrs. Bill, never as Another William Jennings Bryan ...
said Monday that theUSbelieves Zawahiri is inPakistain, vowing to keep up pressure onIslamabadto crack down on Islamist

forces of Evil

during a visit to the country's arch-rivalIndia.

Weinstein was snatched after

gunnies

tricked their way into his Lahore home on August 13, shortly before he was due to return home after seven years in Pakistain.

He was country director for US-based consultancy J.E. Austin Associates, which does contracting work with theUSgovernment's development agency, USAID.

Security officials believe Weinstein is being held inPakistain's lawless northwestern tribal belt, probably close toNorth
Wazoo, which is the focus of US drone strikes targeting al-Qaeda and the Taliban.

Informants have suggested he is moved regularly to avoid detection.

"He is with al-Qaeda and local Taliban, but we are unaware about his exact location," one Pak official told AFP on condition of anonymity.

A Pak working for J.E Austin told AFP that the company had not received any demands for Weinstein's release, nor for a ransom.

"We came to know that Weinstein is with al-Qaeda through the media. You see their demands are of state level and we are not in a position to fulfil these," he told AFP on condition of anonymity.

Weinstein's kidnapping started a wave of abductions of foreign aid workers.

On April 29, British aid worker Khalil Dale was found beheaded in the southwestern city ofQuetta, with a note from his captors saying he had been killed because their demands were not met.

He was snatched on Jan 5. A German aid worker and his Italian colleague remain in captivity. A Kenyan aid worker kidnapped in January was released around three months later, a Kenyan diplomat told AFP, giving no further details.

A Swiss couple snatched in July last year were held for nine months before claiming to have escaped in March, but the nature of their liberation is clouded in mystery.

Negotiate

The White House said Monday that it would not negotiate with al-Qaeda over the fate of an elderlyUSaid worker seized inPakistain, after he made an emotional video plea to President Barack Obama.

"We cannot and will not negotiate with al-Qaeda," White House

front man

Jay Carney said, adding that officials were greatly concerned for the safety of the aid worker Warren Weinstein, and were working to find him.

Earlier, the elderly Weinstein appeared in an al-Qaeda video for the first time since he was kidnapped inPakistainjust days before he meant to return home last August.

The two minute, 40 second video was posted on jihadist forums by al-Qaeda's media arm as-Sahab on Sunday, according to theUSmonitoring service SITE.

Dressed in a traditional Pak tunic and speaking impassively in English, he urged US President Barack Obama to respond to his kidnappers' demands.

"If you accept the demands, I live; if you don't accept the demands, then I die," he told Obama in the video.

Weinstein, 70, suffers from asthma, heart problems and high blood pressure.

Al-Qaeda leader Ayman al-Zawahiri has demanded that Washington end air strikes in Afghanistan,Pakistain,Somalia and Yemen, and release the 1993 World Trade Centre bombers along with relatives of Osama bin Laden.
Posted by: Fred || 05/09/2012 00:00 || Comments || Link || E-Mail|| [610 views] Top|| File under: al-Qaeda
Iraq
Interpol issues arrest notice for fugitive Iraq VP
[Dawn] Interpol on Tuesday put Iraq's

runaway

Sunni vice president on the equivalent of its most-wanted list at the behest of the Shia-dominated government in Storied Baghdad.


...located along the Tigris River, founded in the 8th century, home of the Abbasid Caliphate...


Tariq al-Hashemi, who is currently in Turkey, is being tried in absentia in Storied Baghdad on charges of terrorism as well as guiding and financing death squads that targeted government officials, security forces and Shia pilgrims.

The Iraqi government links him to about 150 bombings,

liquidation

s and other attacks, and says the death squads were largely composed of the vice president's bodyguards and other employees.

The trial was postponed last week after lawyers for al-Hashemi, who has denied the charges, appealed to have parliament create a special court to hear the case. The Sunni vice president has vowed not to return to face what he calls politically motivated charges.

Interpol said on its website that it has issued a so-called "red notice" for al-Hashemi, responding to a request from Storied Baghdad. A red notice by Interpol seeks the arrest of a wanted person with a view to eventual extradition. The subjects of red notices are considered to be on the organization's most-wanted list.

Interpol Secretary General Ronald K. Noble said the red notice for al-Hashemi "will significantly restrict his ability to travel and cross international borders."

"It is a powerful tool that will help authorities around the world locate and arrest him," Interpol's website quoted Noble as saying.

Turkish Prime Minister Recep Tayyip Erdogan told

news hound

s during a visit to

Italia

that al-Hashemi would likely return to Iraq after finishing medical treatment.

"Mr. al-Hashemi is in our country due to his health problems and to hold talks regarding latest developments," Erdogan said. "I believe, he will return his country following his treatment."

Many member countries consider a red notice to be a valid request for the arrest of a suspect, but Interpol cannot demand individual nations make an arrest. Turkey, which has provided sanctuary to al-Hashemi and is on tense terms with his opponents in the Iraqi government, has not formally responded so far to the Interpol notice.

Al-Hashemi, who has been in Turkey since mid-April, is staying under the protection of Turkish security agents at a luxury apartment in Istanbul, Turkey's NTV television said. A policeman with a machine gun guards the entrance of his apartment building, and several police cars were parked outside on Tuesday, according to NTV.

In an interview last week in Istanbul, al-Hashemi told The

News Agency that Dare Not be Named

that his trial was part of a political vendetta that has wider repercussions for Iraqi unity and sectarian tensions across the Middle East.

He also alleged that Iraqi Prime Minister
Nouri al-Maliki


... Prime Minister of Iraq and the secretary-general of the Islamic Dawa Party....


, a Shia, may have engineered the proceedings to snuff out domestic opposition in case he is threatened by a revolt in Iraq similar to that in neighboring Syria.

Posted by: Fred || 05/09/2012 00:00 || Comments || Link || E-Mail|| [350 views] Top|| File under: Govt of Iraq
Israel-Palestine-Jordan
Red Thingy, UN appeal for Paleo hunger strikers
GENEVA: The International Committee of the Red Thingy Cross called on Israel on Tuesday to transfer six Palestinians who have been on hunger strike for weeks to hospital and allow visits from their families.
All six are in prison under Israel's long-standing policy of detaining people it suspects of security offenses or plotting attacks in a closed military proceeding between security forces and military judges rather than after a formal trial. Prison terms for "administrative detainees" are renewable for six months at a time.

In a statement, the humanitarian agency said that the six are in "imminent danger of dying," although it upheld their right to choose whether or not they wanted to receive treatment.


Israel should uphold its right to put food in front of the prisoners, and nothing further...

"We urge the detaining authorities to transfer all six detainees without delay to a suitable hospital so that their condition can be continuously monitored and so that they can receive specialized medical and nursing care," said Juan Pedro Schaerer, head of the ICRC delegation in Israel and the Palestinian territories.

The six have refused food for between 47 and 71 days, and are among more than 1,600 detainees who have been on hunger strike for some three weeks, according to the ICRC.

"Their main demands are for a resumption of family visits from Gaza and for an end to solitary confinement in Israeli places of detention," it said.


Israel demands that they not kill Israelis anymore. Deal?

The fate of the hunger strikers has touched a raw nerve in the Palestinian Territories with daily demonstrations in the West Bank and Gaza Strip to support the protest.

In an interview with Reuters on Tuesday Palestinian Prime Minister Salam Fayyad said there would be serious repercussions if any of the prisoners died.

"The most tragic thing is if you look at the list of demands they have presented Israel ... they are generally related to the basic rights of prisoners," he said in the West Bank city of Ramallah. "There is a clear violation of the Geneva conventions."

The ICRC's Shaerer stressed that the strikers' right to fast is protected by international conventions.
"While we are in favor of any medical treatment that could benefit the detainees, we would like to point out that, under resolutions adopted by the World Medical Association, the detainees are entitled to freely choose whether to consent to be fed or to receive medical treatment," he said.


So they chose not to eat. Okay. Now they want medical treatment for not eating; the therapy for which is...food. Put a platter in front of them and tell them it's medicine.

"It is essential that their choice be respected and their human dignity preserved," he said.

On Monday, Israel's Supreme Court turned down an appeal by two Palestinians who have been on hunger strike for the past 70 days, to free them from detention without trial. But in its decision the court said security authorities should consider freeing them for medical reasons.

The scope of the hunger strike has posed a new challenge to Israel, which has come under international criticism over detention without trial and could face a violent Palestinian backlash if any of the protesters die.


Paleos get violent for all sorts of reasons. What's one more?

The office of United Nations High Commissioner for Human Rights Navi Pillay also voiced concern on the strikers' fate.

"International law is clear: administrative detention should only be used in exceptional cases and only for imperative reasons of security. Administrative detainees have the right to challenge the lawfulness of the detention," spokeswoman Ravina Shamdasani told a news briefing.

Independent UN investigators and UN rights bodies have raised concerns about Israel's frequent and extensive use of administrative detention, including of children, infringing on detainees right to a fair trial, Shamdasani said.
Posted by: Steve White || 05/09/2012 00:00 || Comments || Link || E-Mail|| [368 views] Top|| File under:
Syria-Lebanon-Iran
UN inspector dies in Iran car crash
[Daily Nation (Kenya)] A UN nuclear inspector was killed and another injured in a car accident in central Iran on Tuesday, the country's Atomic Energy Organisation said.

It named

the dear departed

inspector as Seo Ok-seok, a South Korean member of an inspection team which the UN's International Atomic Energy Organisation (IAEA) maintains in Iran.

Seo was on a mission with an IAEA colleague near the Khondab complex in the province of Markazi, it added in a statement, without naming the other inspector injured in the accident at around noon (0730 GMT).

"One of the two experts was injured, while Seo Ok-seok from South Korea died of severe injuries," read the statement, carried by the official IRNA news agency.

It added the car had overturned after veering off the road.

Two other news agencies, ISNA and Fars, said the second inspector was a Slovak national, who has been hospitalised. They did not provide further details.

Iran is building a heavy water research reactor on the outskirts of the village of Khondab, 186 kilometres (116 miles) west of Tehran.

Iran's disputed nuclear programme is under the supervision of the IAEA, which has managed to keep its presence in the country despite disputes with the West over Tehran's atomic work.
Posted by: Fred || 05/09/2012 00:00 || Comments || Link || E-Mail|| [372 views] Top|| File under: Govt of Iran
Annan Fears 'Civil War' Looming in Syria
[An Nahar] U.N.-Arab League


...an organization of Arabic-speaking states with 22 member countries and four observers. The League tries to achieve Arab consensus on issues, which usually leaves them doing nothing but a bit of grimacing and mustache cursing...


envoy Kofi Annan

...Ghanaian diplomat who served as the seventh and so far the worst Secretary-General of the UN. Annan and the UN were the co-recipients of the 2001 Nobel Peace Prize for something or other that probably sounded good at the time. In December 2004, reports surfaced that Kofi's son Kojo received payments from the Swiss company Cotecna, which had won a lucrative contract under the UN Oil-for-Food Program. Kofi Annan called for an investigation to look into the allegations, which stirred up the expected cesspool but couldn't seem to come up with enough evidence to indict Kofi himself, or even Kojo...
said on Tuesday his peace plan could be the last chance to avoid civil war in Syria, where a truce has failed to end 14 months of bloodshed that monitors say has killed nearly 12,000 people.

Annan told the U.N. Security Council that the priority in Syria is "to stop the killing," and expressed concern


...meaning the brow was mildly wrinkled, the eyebrows drawn slightly together, and a thoughtful expression assumed, not that anything was actually done or indeed that any thought was actually expended...


that torture, mass arrests and other human rights


When they're defined by the state or an NGO they don't mean much...


violations are intensifying.

Regime forces "continue to press against the population," despite a putative truce that started on April 12, but attacks are more discrete because of the presence of U.N. military observers, diplomats quoted him as saying.

"The biggest priority, first of all we need to stop the killing," Annan told

news hound

s in Geneva, adding that his six-point peace plan is "the only remaining chance to stabilize the country."

Annan briefed the council on his efforts to get Hereditary President-for-Life Bashir Pencilneck al-Assad


Before going into the family business Pencilneck was an eye doctor...


to implement the plan, which he said was possibly "the last chance to avoid civil war."

He stressed, however, that the peace bid was not an "open-ended" opportunity for Assad, the diplomats who attended the briefing said.

U.S. ambassador to the U.N. Susan Rice said Washington's goal was still the removal of Assad.

"The United States remains focused on increasing the pressure on the Assad regime and on Assad himself to step down," Rice said.

"The situation in Syria remains dire, especially for the millions who continue to endure daily attacks and are in urgent need of humanitarian assistance," she told

news hound

s after Annan's briefing.

British ambassador Mark Lyall Grant said Annan told the council he intends to return to Damascus


...Capital of the last overtly fascist regime in the world...


in the coming days, only the second visit since his mission began earlier this year.

Annan updated the U.N. body on the status of his six-point plan, which includes a U.N. military observer mission, a day after U.N. chief
the ephemeral Ban Ki-moon


... of whom it can be said to his credit that he is not Kofi Annan...


warned world powers are racing against time to prevent all-out civil war in Syria.

Annan said that the current 60 or so observers on the ground "have had a calming effect" and the deployment by the end of the month of a 300-strong team will see a "much greater impact."

There has been a decrease in military activities but there have been "serious violations" of the agreed ceasefire and there have also been attacks on government troops and facilities, he said.

"The need for human rights abuses to come to an end cannot be underestimated," he stressed.

"This is what the plan is all about."

The Syrian Observatory for Human Rights said almost 12,000, the majority of them civilians, have died since the revolt broke out in March 2011.

The

Britannia

-based watchdog said of the total, some 800 had died since the truce was supposed to take effect.

On Tuesday, at least six

non-combatants were killed

.

The unrest has persisted despite the presence of U.N. observers monitoring the truce and parliamentary elections on Monday as part of the government's pledge to implement reforms.

The opposition boycotted the vote, denouncing it as a sham. The United States said the exercise was "bordering on ludicrous."

Turkish Prime Minister Recep Tayyip Erdogan said he was losing hope for a solution and urged the U.N. to bolster its observer mission to up to 3,000 rather than the 300 authorized under a Security Council resolution.

"The U.N. should bolster its mission to Syria with up to 3,000 observers to give a full picture of the situation in the country," Erdogan said.

"We support the Annan plan but if someone were to ask me what my hopes are, I would say I have lost hope."

The United Nations


...boodling on the grand scale...


has accused both the Syrian regime and rebels of violating the truce, and China urged all parties to honor their commitments.

"All parties in Syria must abide by their ceasefire commitments, support and cooperate with the work of the U.N. supervision team, to create the conditions to launch an inclusive political process as soon as possible," Foreign Minister Yang Jiechi said during a visit by opposition Syrian National Council chief Burhan Ghalioun.

Posted by: Fred || 05/09/2012 00:00 || Comments || Link || E-Mail|| [641 views] Top|| File under: Govt of Syria
Syrian Observatory: Troops, Snipers Kill 3 Civilians
[An Nahar] Syrian forces Tuesday swept through a village in Idlib province, firing shells and bursts of gunfire in which two

non-combatants were killed

, while another man was

rubbed out

by snipers in Homs, a watchdog said.

The overnight military raid in al-Tamanaa village killed a man and a 50-year-old woman, the head of the

Britannia

-based Syrian Observatory for Human Rights, Rami Abdel Rahman, told Agence

La Belle France

Presse.

The northwestern Idlib province, which borders Turkey, is a stronghold of the Free Syrian Army and a hotbed of opposition to
Hereditary President-for-Life Bashir Pencilneck al-Assad's


Despoiler of Deraa...


regime.

Another civilian died by sniper fire in the central city of Homs, Abdel Rahman said, adding that he was

bumped off

at a security checkpoint in the neighborhood of Qusayr.

Raids by security forces and

festivities

between regular troops and defectors saw 17 civilians, three rebels and five soldiers killed on Monday, when Syria held parliamentary elections that the opposition boycotted and Washington dismissed as "ludicrous."

Political analysts do not expect the election to lead to significant change in Syria, where a tenuous U.N.-backed ceasefire that came into effect on April 12 has failed to take hold.

More than 600 people have died since the truce began, according to the Observatory.
Posted by: Fred || 05/09/2012 00:00 || Comments || Link || E-Mail|| [345 views] Top|| File under: Govt of Syria
Who's in the News
34
[untagged]
5
al-Qaeda in Arabia
4
al-Qaeda in Pakistan
4
Arab Spring
3
al-Shabaab
3
Govt of Syria
3
Govt of Pakistan
2
Lashkar-e-Islami
1
TTP
1
Govt of Iran
1
Baloch Liberation Army
1
Pirates
1
Taliban
1
Hezbollah
1
PLO
1
Boko Haram
1
Govt of Iraq
1
TNSM
1
Global Jihad
1
al-Qaeda
Bookmark
E-Mail Me
The Classics
The O Club
Rantburg Store
The Bloids
The Never-ending Story
Thugburg
RSS Links
Gulf War I
The Way We Were
Bio
Merry-Go-Blog
Hair Through the Ages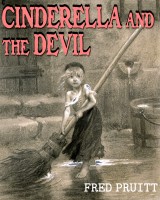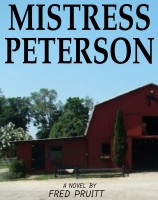 On Sale now!


A multi-volume chronology and reference guide set detailing three years of the Mexican Drug War between 2010 and 2012.

Rantburg.com and borderlandbeat.com correspondent and author Chris Covert presents his first non-fiction work detailing the drug and gang related violence in Mexico.

Chris gives us Mexican press dispatches of drug and gang war violence over three years, presented in a multi volume set intended to chronicle the death, violence and mayhem which has dominated Mexico for six years.
Click here for more information


Meet the Mods
In no particular order...


Steve White
Seafarious
Pappy
lotp
Scooter McGruder
john frum
tu3031
badanov
sherry
ryuge
GolfBravoUSMC
Bright Pebbles
trailing wife
Gloria
Fred
Besoeker
Glenmore
Frank G
3dc
Skidmark
Alaska Paul



Better than the average link...



Rantburg was assembled from recycled algorithms in the United States of America. No trees were destroyed in the production of this weblog. We did hurt some, though. Sorry.
54.226.36.60