Afghanistan
Intelligence is Never a Guarantee: Nato Responds to Karzai
Nato's chief responded to Afghan President Hamid Karzai blaming Sunday's insurgent attacks on the intelligence agencies of Afghanistan "and especially Nato", saying intelligence was never a 100 percent guarantee.

"We do all we can to prevent such attacks in co-ordination with the Afghan security forces and the Afghan intelligence services, but of course you can never give a 100 percent guarantee," Nato Secretary General Anders Fogh Rasmussen said in an interview with TOLOnews Monday.
Posted by: || 04/16/2012 11:31 || Comments || Link || E-Mail|| [3318 views] Top|| File under:
Taliban attack shows failure by Nato: Karzai
Afghan President Hamid Karzai said on Monday that the massive Taliban offensive in Kabul and three other provinces showed a "failure" by the intelligence services, and especially by NATO.


Karzai is playing the role of Walter Cronkite this time around...

Maybe scopolamine would help?

In his first statement regarding the eighteen-hour siege of diplomatic and government enclaves, Karzai also said that Afghan security forces proved themselves capable of defending their country and providing security.
Posted by: tipper || 04/16/2012 08:26 || Comments || Link || E-Mail|| [310 views] Top|| File under:
Salahuddin Rabbani Replaces Father as Head of High Peace Council
[Tolo News] Salahuddin Rabban is the new head of Afghanistan's High Peace Council, replacing his father Burhanuddin Rabbani



... the gentlemanly murdered legitimate president of Afghanistan...


who was head of the council when he was assassinated by the Taliban last year.

The appointment was confirmed by

Afghanistan's Caped President

Hamid Maybe I'll join the Taliban Karzai
... A former Baltimore restaurateur, now 12th and current President of Afghanistan, displacing the legitimate president Rabbani in December 2004. He was installed as the dominant political figure after the removal of the Taliban regime in late 2001 in a vain attempt to put a Pashtun face on the successor state to the Taliban. After the 2004 presidential election, he was declared president regardless of what the actual vote count was. He won a second, even more dubious, five-year-term after the 2009 presidential election. His grip on reality has been slipping steadily since around 2007, probably from heavy drug use...
on Saturday.

Salahuddin was Afghanistan's Ambassador to Turkey before he was appointed as acting chairman of Islamist political party Jamaat-e-Islami


...which is different from the Pak and Bangla Jamaats...


, the party his father led from 1968 to his death in 2011.

President Karzai, the first vice president Marshal Fahim, Governor of Balkh Atta Mohammed Noor, and member of Parliament Abdul Rasul Sayyaf made the new appointment, according to a statement from Karzai's press office.

Salahuddin is quoted in the statement as saying that Afghanistan would only reach stability through peace, and that for any peace to be brokered it must be an Afghan-led process or it will not have the trust of Afghans.

Salahuddin's father, Burhanuddin Rabbani, was assassinated on September 20 last year by a so-called Taliban messenger at his Kabul home in Wazir Akbar Khan.

The

suicide kaboom

er placed

bomb

s in his turban and

went kaboom!"

while greeting Burhanuddin.

Burhanuddin was president of Afghanistan from 1992 to 1996, and then became a member of parliament.

He was appointed head of the High Peace Council in October 2010 when it was first formed by Karzai in an effort to find a political solution for the decade long war in the country.
Posted by: Fred || 04/16/2012 00:00 || Comments || Link || E-Mail|| [276 views] Top|| File under:
Pakistan piously condemns Kabul attacks
[Dawn]
Foreign Minister Hina Rabbani Khar has strongly condemned the Kabul attacks. She said that Pakistain denounces all forms of terrorism.


Except for the ones on the ISI payroll, but few are so crass as to say so aloud.

Speaking to media persons after the prize distribution ceremony of 59th All Pakistain Golf Championship she said that : "We strongly condemn the recent attacks in Kabul".

She further said that the government is trying to resolve all issues with India including

Kashmire

through dialogue. President Asif Ali President Ten Percent Zardari


... sticky-fingered husband of the late Benazir Bhutto ...


also urged resolution of all issues with India.
Posted by: Fred || 04/16/2012 00:00 || Comments || Link || E-Mail|| [293 views] Top|| File under: al-Qaeda in Pakistan
Africa Horn
President Sharif outlines a Ministerial committee to hold talks with Somaliland
(Sh. M. Network) -- Sheik Sharif Sheik Ahmed, The president of the Transitional Federal Government (TFG) ofSomalia, has on Saturday formed a mistrial committee to hold talks with Somaliland administration.

The committee which consists of 7 TFG ministers is chaired by the Minster of interior and national security affairs Abdisamad Mo'allin Mohamud. They will hold discussions with the Somaliland government as proposed in February's meeting inLondon.

The Minster of home for Somali government told reports in the airport that this committee will facilitate the possibilities of a unified Somalia with hopes of coming back to Somalia with tangible progress. Somali president has flown to the neighboring Ethiopia to attend AU head of state summit in Addis Ababa.

On the other hand, The Somaliland also has named a committee of 5 ministers to hold discussions with the newly assigned TFG committee.
Posted by: Fred || 04/16/2012 00:00 || Comments || Link || E-Mail|| [273 views] Top|| File under:
TFG says it will tackle the insecurity of Mogadishu
(Sh.M.Network)- The Transitional Federal Government (TFG) has on Sunday promised to tackle the current insecurity acts in the capital,Mogadishuwhich has seen in the past few nights

liquidation

s and killings against locals and soldiers.

Abdisamad Mo'allin Mohamud, the Minster of interior and national security of Somali government told Shabelle Media station in Mogadishu that his government is planning to secure the overall security in the capital as well as the whole country.

"Somali government has achieved in the past to mobilize heavy forces consisting of police, military and AU peacekeeping soldires known as (AMISOM) as to improve the security and protect criminal acts against the people inMogadishu," said Mr. Mohamud.

Since Al shabab abandoned from its fixed military bases in Mogadishu last august in 2011, the capital has witnessed more deadly attacks, including suicide and

car boom

s by the

gunnies

linked with Al Qaeda.
Posted by: Fred || 04/16/2012 00:00 || Comments || Link || E-Mail|| [266 views] Top|| File under: al-Shabaab
Egypt: 380 to face trial for Nov. violence
A police officer nicknamed the "eye sniper" and 379 other people are to face trial over the deadly anti-military clashes in Cairo last November, Egypt's official MENA news agency reported on Sunday.

Lieutenant Mahmud al-Shinnawi, who earned the nickname after having allegedly aimed rubber bullets at protesters' heads, is among those referred to Cairo criminal court. Another 379 people, accused of having injured policemen during the clashes or having set fire to public buildings, will also face justice, in a trial for which a date has yet to be set.

The clashes which started on November 19 in Cairo and several other cities killed dozens of people, mostly near the capital's Tahrir Square. Many protesters in Tahrir were seen in the days following the protests with a bandage over an eye.

Cell phone footage circulated on the Internet showed a policeman apparently aiming at protesters' eyes near Tahrir Square. "In his eye! It was in his eye! Bravo, my friend!" an officer is heard to say.
Posted by: Steve White || 04/16/2012 00:00 || Comments || Link || E-Mail|| [282 views] Top|| File under:
Arabia
Armed men surround Tax Authorities in Sana'a
[Yemen Post] Dozens of

gunnies

affiliated to Yemeni merchants have been surrounding the Tax Authority in Sana'a since Sunday noon, chairman of the Tax Authority, Mohammad Ghalib, said on Sunday, affirming that they prevented the employees from entering the authority.

Ghalib accused two businessmen, Mohammad Al-Kaboos and Mohmmad Shareb, of bringing

gunnies

to surround the authority and shut down its gate.

He told Al-Masdar Online that the authority was subjected to an incitement campaign by some merchants, indicating that they distributed leaflets and brochures that incite merchants against the authority and evading paying taxes.

Ghalib also said that he contacted a number of the concerned authorities including the Interior Ministry and asked them to end the siege imposed against the authority.

Yemeni merchants demand the Tax Authority to release their tax numbers suspended since weeks after they refused commitment to the sale tax law.

Yemen Prime Minister Mohammad Salem Basindwa met last week with traders and discussed with them recent measures taken by the Tax Authority.

According to Ghalib, Basindwa agreed with the merchants to pay due taxes to the government, pointing out that they now attempt to break down their pledges with the government.

"We want to apply the laws until funds go to the state budget and the end of tax envision" he added.

Basindwa agreed with merchants to form a committee comprised of fiver persons to discuss the challenges regarding the application of the tax law.

The Tax Authority affirmed it will take legal measures against those who try to violate laws, calling all merchants to immediately pay off tax fees.

Posted by: Fred || 04/16/2012 00:00 || Comments || Link || E-Mail|| [289 views] Top|| File under: Arab Spring
Al-Qaida Plans To Target Dhale Province
[Yemen Post] Al-Qaeda Plans To Target Dhale Province Amid Blows In Abyan, Ministry

The Interior Ministry revealed on Saturday al-Qaeda plans to attack key installations including governmental offices in Dhale province, amid continuous battles by the forces and popular fighters against the Islamic fascisti in southern and southeastern regions.

The ministry said in a statement, quoting the local security authorities, the Islamic fascisti have planned to carry out terrorist operations in Dhale after they have received devastated blows in Abyan province.

The authorities have been placed on high alert to face possible terrorist attacks, with the people also urged to cooperate with them, it said.

The Islamic fascisti will try to destabilize this province in an attempt to draw attention and help ease the siege imposed on the remaining Islamic fascisti in Abyan province, it said.

Hundreds of al-Qaeda Islamic fascisti have been killed in a week of raging battles in the Lawder city, Abyan.

Coinciding with official statements on the withdrawal of the remaining Islamic fascisti from the city, reports have said al-Qaeda has sought a truce, but the forces and the popular fighters refused the request.

Meantime, the daily life has returned to normal in Lawder after the

myrmidon

s, who were trying to occupy the city, were forced out.

Markets reopened and clam was reported in many parts of the city after the forces and the popular fighters seized the positions of the

myrmidon

s, locals said. However,


a good lie finds more believers than a bad truth...


small battles have been reported in areas far from downtown, the locals added.

After al-Qaeda seized some towns in Abyan in mid-2011 amid a popular uprising, the concerns of the West started to grow, with the US offering direct support to the Yemeni forces to fight the

myrmidon

s.

Since June, drone attacks have killed many Islamic fascisti including leaders.

Posted by: Fred || 04/16/2012 00:00 || Comments || Link || E-Mail|| [284 views] Top|| File under: al-Qaeda in Arabia
Hadi refuses to attend GPC meetings
[Yemen Post] President Abdu Rabo Mansour Hadi has refused to attend a meeting of the General People Congress headed by the former President President-for-Life Ali Abdullah Saleh,


... Saleh initially took power as a strongman of North Yemen in 1977, when disco was in flower, but he didn't invite Donna Summer to the inauguration and Blondie couldn't make it...


an Emirati newsapepr, Al-Khaleej, quoted sources close to Hadi.

The sources said that Saleh held a meeting at his residency last Saturday with members of his party, making reference that Hadi refused to attend the meeting.

The newspaper said that Saleh had asked Hadi to keep his son, Ahmed Ali, who commands the Republican Guard in his position, in return for accepting the dismissal of his half-bother Mohammad Saleh Al-Ahmar who run the Air Forces until April 6th.

The sources said that Hadi seriously consider taking bold critical decisions regarding imposing sanctions against Saleh's relatives who refused his decrees as well as designating them as rebels against the constitutional legitimacy.

Well-informed sources told Yemen Post on Sunday that Hadi actually ordered to refer Al-Ahamar to a military court, pointing out that Hadi believes that Saleh is behind the chaos in the air force and the looting of military equipment.

Yemeni analysts view that the dismissal of Hadi's decrees by Al-Ahmar and Saleh's nephew, Tariq Mohammad Abdullah, was one example of how Saleh worked behind the scenes to obstruct the country's interim government as it struggles to bring about reforms.

They said the move of dismissal Saleh's relatives was a good step to fulfill his promises of reforms in the wake of his predecessor's ouster.

Among those sacked were some of Saleh's relatives was a brother-in-law to Saleh's daughter who had headed a lucrative oil products distribution company, which was seen as an arm of the former president's vast economic wealth.

Posted by: Fred || 04/16/2012 00:00 || Comments || Link || E-Mail|| [278 views] Top|| File under: Arab Spring
Bangladesh
War crimes probe targets 'butchers'
[Bangla Daily Star]
Investigations into suspected war criminals Chowdhury Mueen-Uddin and Ashrafuzzaman Khan are in the final stages, investigation agency of the International Crimes Tribunal told The Daily Star yesterday.

"We have made substantial progress in the cases against them," said Mohammad Abdul Hannan Khan, chief investigator of the agency. "It could take a couple more months to move the charges [to the tribunal]."

The two are, however, living in the UK and the US.

Mueen-Uddin, now a successful community activist and

Mohammedan

leader in

Britannia

, was allegedly the "operation in charge" of the killings of intellectuals during the Liberation War.

He led the Dhaka unit of Al Badr, one of the forces created to help the Pak occupation army and oppose the pro-liberation forces during the war. Ashrafuzzaman Khan co-led the Al Badr unit, said chief investigator Hannan.

Once moved to the International Crimes Tribunal, the two could be officially charged for committing crimes against humanity during the Liberation War of 1971.

According to Hannan, Ashrafuzzaman was one of the

criminal mastermind

s behind the intellectual killings and he directly took part in the killings of many celebrities, scholars, journalists and other intellectuals during the war. A Bangla daily Purbadesh report titled "Nab the butcher of intellectuals" published on January 13, 1972, had a photograph of Ashrafuzzaman Khan.

Mueen-Uddin used to work for the Purbadesh during the war and Bangladesh Observer on its December 19, 1971, issue described him as the "operation in charge" of Al Badr, Dhaka. The New York Times


...which still proudly displays Walter Duranty's Pulitzer prize...


in its January 3, 1972, issue also elaborated how the journalist was linked to the "murder of Bengalis".

Posted by: Fred || 04/16/2012 00:00 || Comments || Link || E-Mail|| [279 views] Top|| File under: Jamaat-e-Islami
Britain
Saajid Badat: 'walking angel' who became a terrorist
Saajid Badat
was quiet, softly spoken and respectful - a devout Muslim, described by one family friend as a ''walking angel''.

It's quite extraordinary how many walking angels turn into terrorists. Remarkable, really.

A bright, well-educated man from a deeply religious family and an active member of his community, he seemed like the model citizen.

But unknown to those closest to him, Badat hid a dark secret - one that he would keep hidden until his arrest by anti-terrorism officers in November 2003. A secret that he had once hoped would go forever undetected.


Bio details at the link. What's sad is that this guy had both the ability and many opportunities given him to contribute to society. The good news is that he decided not to explode the 'bring down the airplane' device he was given in training camps. The bad news is that he didn't go so far as to uncover other plots until he was caught.



This article starring:
Saajid Badat
Saajid Muhammad Badat
Posted by: || 04/16/2012 12:38 || Comments || Link || E-Mail|| [1085 views] Top|| File under:
'Shoe bomber' has sentence cut after agreeing to give evidence against 'terrorists'
Saajid Muhammad Badat,
a would-be shoe bomber who was jailed for 13 years for trying to blow up an airliner, has had his sentence cut by two years after agreeing to give evidence against other suspected terrorists, police and prosecutors said today.

Badat, who was jailed in 2005, saw his prison sentence reduced to 11 years in 2009 as part of a deal with prosecutors, it can be reported today.

It is the first time in the UK that a convicted terrorist has entered into an agreement with the Crown Prosecution Service to give evidence in a trial against other alleged terrorists.

Sue Hemming, head of the CPS special crime and counter terrorism division, said the agreement had not been entered into lightly. It will see Badat give evidence in the US trial of Adis Medunjanin over an alleged al Qaida martyrdom plot from 2008 to 2010, which opens in New York today.

This article starring:
Adis Medunjanin
Saajid Badat
Saajid Muhammad Badat
Posted by: tipper || 04/16/2012 11:18 || Comments || Link || E-Mail|| [384 views] Top|| File under:
MEMRI: Britain's Lord Nazir Ahmed Offers £10mil. Bounty for Obama, Bush
During a recent visit to Pakistain, Lord Nazir Ahmed, a member of the British House of Lords who originally hails from Pak

Kashmire

, announced he was putting up a bounty of £10 million for the capture of U.S. President Barack Obama
I inhaled. That was the point...
and his predecessor, George W. Bush. The announcement, made at a conference held in the Pak town of Haripur, came in response to a recent U.S. announcement offering a $10 million reward to anyone providing information leading to the capture of Hafiz Muhammad Saeed



...who would be wearing a canvas jacket with very long sleeves anyplace but Pakistain...


, founder of the Pak jihadi organization Lashkar-e-Taiba
...the Army of the Pure, an Ahl-e-Hadith terror organization founded by Hafiz Saeed. LeT masquerades behind the Jamaat-ud-Dawa facade within Pakistain and periodically blows things up and kills people in India. Despite the fact that it is banned, always an interesting concept in Pakistain, the organization remains an blatant tool and perhaps an arm of the ISI...
(LeT), and emir of LeT's charity arm, Jamaat-ud-Dawa


...the front organization of Lashkar-e-Taiba...


.[1]

Stressing the seriousness of his offer, Lord Ahmed said he would back the bounty at any cost, even if it meant selling his house. Qazi Muhammad Asad, minister for education in the Khyber-Pakhtunkhwa


... formerly NWFP, still Terrorism Central...


provincial government, was among those present at the conference at which the announcement was made.
Following are excerpts from a report on the announcement that appeared in the Pak daily The Express Tribune:[2]

 "In an expression of solidarity with Lashkar-e-Taiba (LeT) Chief Hafiz Muhammad Saeed, British parliamentarian of Kashmiri origin Lord Nazir Ahmed has announced a reward for the [capture] of U.S. President Barack Obama and his predecessor, George W. Bush.

"He made the announcement at a reception arranged in his honor by the business community of Haripur on Friday [April 13, 2012]. Former [Pak] foreign minister Goher Ayub Khan, Jamaat Ulema-e-Islam


...Assembly of Islamic Clergy, or JUI, is a Pak Deobandi (Hanafi) political party. There are two main branches, one led by Maulana Fazlur Rahman, and one led by Maulana Samiul Haq. Fazl is active in Pak politix and Sami spends more time running his madrassah. Both branches sponsor branches of the Taliban, though with plausible deniability...


-Fazl's (JUI-F) central leader Hafiz Hussain Ahmed, and [Khyber-Pakhtunkhwa] Provincial Minister for Education Qazi Muhammad Asad were also present [at] the occasion.

"Lord Nazir said that the bounty placed on Saeed was an insult to all

Moslem

s, and [that] by [offering it],

President B.O.

has challenged the dignity of the

Moslem

ummah.

"'If the U.S. can announce a reward of $10 million for the [capture] of Hafiz Saeed


...founder of Lashkar-e-Taiba and its false-mustache offshoot Jamaat-ud-Dawa. The United Nations declared the JuD a terrorist organization in 2008 and Hafiz Saeed a terrorist as its leader. Hafiz, JuD and LeT are wholly-owned subsidiaries of the Pak intel apparatus, so that amounted to squat...


, I can announce a bounty of £10 million [for the capture of]

President B.O.

and his predecessor, George Bush,' Lord Nazir said, adding that he would arrange the bounty at any cost, even if he was left with the option of selling all his personal assets, including his house..."
 
Endotes:
[1] Speaking at another event, held on April 10, 2012, in the presence of Punjab University Vice Chancellor Dr. Mujahid Kamran, Lord Ahmed said that the U.S. had put up the bounty for Hafiz Muhammad Saeed in order "to keep Pakistain in [a] defensive position." He also warned of the likelihood of a U.S. or Israeli attack on Iran, noting that the governments of the U.S. and other countries, facing an election year, could use such an attack to win votes and distract public opinion from the dire financial situation they were facing. In the case of such an attack, he called on the

Moslem

ummah to unite against the attacking powers. Business Recorder (Pakistain), April 11, 2012.
[2] The Express Tribune (Pakistan), April 15, 2012. The original English has been lightly edited for clarity.
Lord Nazir Ahmed is a Baron and was appointed a Life Peer by Tony Blair in 1998. He is a member of the Labour Party.
Posted by: trailing wife || 04/16/2012 00:00 || Comments || Link || E-Mail|| [289 views] Top|| File under:
China-Japan-Koreas
Pudge gives first speech
[Daily Nation (Kenya)]
North Korea's new leader Kim Jong-Un delivered his first public speech and vowed to push for a stronger military as his country unveiled an apparently new missile.

Mr Kim addressed cheering troops and citizens waving flowers at a major military parade marking the centenary of the birth of his grandfather and the nation's founder Kim Il-Sung.

The parade came just two days after the North's satellite launch fizzled out embarrassingly, when the rocket apparently went kaboom! within minutes of blastoff.

Appeared confident

But Jong-Un, in his late 20s and in power for less than four months, appeared confident as he oversaw the parade featuring rockets, artillery, tanks and thousands of goose-stepping troops.

"We must strengthen our military in every possible way... and accomplish the goal of building a powerful and prosperous socialist state," he told troops and civilians packing a square named after his grandfather.

"The time when the enemy threatens and blackmails us with atomic bombs has gone for good," Jong-Un said in reference to the North's nuclear weapons programme touted as one of the greatest achievements of the family dynasty which has ruled since 1948.

"Let's move on towards our final victory!" he said as troops repeatedly chanted "Mansei!" (Hurray). Jong-Un, clad in his customary dark Mao suit, pledged to improve the lives of people in a nation beset by acute food shortages, an ailing economy and severe power outages.

The ruling party, he said, was determined that North Koreans, "who have endured so many challenges and faithfully served the party, will no longer have to tighten their belts and will fully enjoy socialist prosperity".

Critics say the North's massive military spending could feed millions of malnourished people living outside the showpiece capital Pyongyang.

The US State Department estimates that up to a quarter of the North's gross national product is spent on the 1.2-million-strong military.

Washington has scrapped plans to deliver 240,000 tonnes of food aid after the launch, widely seen overseas as a disguised ballistic missile test in violation of UN resolutions.

One of several missiles on display today appeared new, analysts said.

Mr Ham Hyeong-Pil of South Korea's Korea Institute for Defense Analyses said the weapon -- apparently longer than the North's existing Musudan mid-range missile -- seemed to be a new long-range missile.

"The Musudan, about 12 metres long, is believed to have a range of 3,000 to 4,000 kilometres. But this one appears capable of reaching at least 1,000 kilometres further,"
Posted by: Fred || 04/16/2012 00:00 || Comments || Link || E-Mail|| [437 views] Top|| File under: Commies
India-Pakistan
Imran sees war on terror as 'gravest problem'
[Dawn] Pakistain Tehrik-e-Insaaf Chairman Imran Khan

... aka Taliban Khan, who is the lightweight's lightweight...
says the 'gravest problem' inflicting the country is the US war on terror, which has claimed tens of thousands of lives so far.

Speaking at a convention of PTI women's wing here on Saturday, Khan condemned the killing of Shias and described it as the second gravest issue. He said at least 40,000 Pak civilians and military men had been killed in the US war on terror, but US 'protégés' had reopened NATO


...the North Atlantic Treaty Organization. Originally it was a mutual defense pact directed against an expansionist Soviet Union. In later years it evolved into a mechanism for picking the American pocket while criticizing the cut of the American pants...


supplies. Condemning approval by parliament for reopening the supplies, he said the so-called war on terror only benefited a handful of the ruling elite at the cost of the poor Paks. The war, he said, fuelled extremism in the country.

Talking about sectarianism, he condemned killings of Shias and described such acts as anti-Islam, anti-Pakistain and anti-humanity. He said his party after coming into power would ensure supremacy of law.

Posted by: Fred || 04/16/2012 00:00 || Comments || Link || E-Mail|| [278 views] Top|| File under: Govt of Pakistan
Appeasement policy towards US not acceptable, says Qazi
[Dawn] Jamaat-e-Islami's
...The Islamic Society, founded in 1941 in Lahore by Maulana Sayyid Abul Ala Maududi, aka The Great Apostosizer. The Jamaat opposed the independence of Bangladesh but has operated an independent branch there since 1975. It close ties with international Mohammedan groups such as the Moslem Brotherhood. The Jamaat's objectives are the establishment of a pure Islamic state, governed by Sharia law. It is distinguished by its xenophobia, and its opposition to Westernization, capitalism, socialism, secularism, and liberalist social mores...
former amir Qazi Hussain Ahmed

...the absolutely humorless, xenophobic former head of the Pak Jamaat-e-Islami. He was also head of the MMA, a coalition of religious parties formed after 2001 that eventually collapsed under the weight of the holy egos involved. Qazi was the patron of Gulbuddin Hekmatyar during the Afghan mujaheddin's war against the Soviets. His sermons are described as fiery, which means they rely heavily on gospel and not at all on logic. Qazi once recommended drinking camel pee for good health, but that was before his kidneys went...
has said that the announcement by the American officials to continue drone attacks is a slap in the face for Pak rulers and the policymakers should learn from past mistakes.

Talking to this correspondent here late Friday, he rejected the parliament's recommendations for resumption of NATO


...the North Atlantic Treaty Organization. A single organization with differing goals, equipment, language, doctrine, and organization....


supplies via Pakistain to the US-led forces in Afghanistan and said that the people would not accept an appeasement policy towards the US.

Mr Ahmed said that the best option for the government was to reconsider its policies and give up cooperating with the US in the so-called fight against terrorism.

"The 'war on terror' is not in Pakistain's interests. We have said this from the day Pakistain started toeing the American policy line in the region," he said. He questioned why millions of people were displaced as a result of military operations in tribal areas and compelled to take shelter in camps and pass through a shameful period of their life.

Mr Ahmed and other leaders of his party had said on numerous occasions before the parliament's decision that the JI workers would block the NATO-supply routes if the government moved to reopen it.

"The attack on Salala checkpost in which 26 of our gallant jawans

bit the dust

in November last year had brought disgrace for the entire nation," the JI leader said and asked why the unprovoked attack of the US-led forces was backed by the NATO commanders and no action taken against the forces involved in the incident.

Answering a question, the JI leader said that innocent people were being killed in the US drone attacks in total violation of international laws. He said that the government should give up double standard and clearly tell the Americans for an
immediate stoppage of drone strikes in the tribal belt.

About 'war on terror', he said that the American policymakers tactfully dragged Pakistain into this useless war.

"We have suffered economic losses of about $70 billion, while over 40,000 innocent people were killed in this 'war on terror'. Despite this our rulers keep on saying that it is our war and they would continue it. This is an appeasement policy, which is not acceptable to us," he said.

He said that the tribal people who rendered sacrifices for Pakistain could scuttle the reopening of NATO supply line. "The JI would support them in their endeavours," he said.

Mr Ahmed said that the US had betrayed Pakistain because sophisticated weapons were transported through Pak routes of Torkham and Chaman and the same arms had been used for killing innocent people, mostly Pakhtuns, in
Afghanistan and Pakistain.

He urged the party workers to prepare for the next general elections because the rulers had failed on all fronts.

Posted by: Fred || 04/16/2012 00:00 || Comments || Link || E-Mail|| [299 views] Top|| File under: Jamaat-e-Islami
Iraq
Hashemi: Iraq a corridor for Iranian weapons to Syria
Iraq's Sunni Vice-President Tariq al-Hashemi has said there are strong claims that Iran has been unlawfully using Iraqi airspace to convey weapons and ammunition to Syria. According to Hashemi, who is wanted on terror charges by the Iraqi government, Iraq is being used as a corridor for Iranian weapons to reach Syria, Today's Zaman reported.

In an exclusive interview with Today's Zaman, he stated that although Iraq vows to comply with the resolutions of the Arab League and that of the United Nations Security Council (UNSC), the reality might be different. "The opponents in Syria have arrested many Iraqi officials in Syria with charges of smuggling weapons," said Hashemi. "I have no material evidence, but I have information about that."

The vice-president, for whom an arrest warrant was issued immediately after the American soldiers withdrew from Iraq, first went to Arbil, the capital of the Iraq's autonomous Kurdish region, and recently arrived in Turkey after visiting Qatar and Saudi Arabia.


And now we delve into conspiracy theory, though it may all be true:

Hashemi says he believes there are political considerations behind the arrest warrant issued in his name, but said he was seeking his rights in a legal way. Although he said he doesn't think the courts of law in Baghdad deliver just decisions, "I want the crisis to be surmounted as soon as possible, and get back to Baghdad," he said.

According to Hashemi, there are three reasons behind the arrest warrant. First is the fact that he was the politician in Baghdad who most actively opposed Iraqi Prime Minister Nouri al-Maliki's policies in the area of human rights and just distribution of resources. "So, Maliki could just tolerate opposition up to a point." he said. The second reason according to him is that before the situation got worse in Syria, the Iraqi prime minister wanted to get rid of an influential Sunni politician who would oppose him in his Syrian policy. Hashemi implied, though not citing the name, that the third reason might be something to do with the US, saying, "A super power might have provoked Maliki against me," he said. I continue with the research on the issue." Hashemi also stated that he obtained material evidence in the last couple of days that a third country was involved in the process. "It serves Iran well if I'm pacified in Iraq's political processes, but I believe another country has also intervened in the affair. "Ten days before the arrest warrant was issued in my name, Maliki visited the US. This might give a clue I suppose." he asserted.

Noting the importance of Turkey in the region, he is of the opinion that more than any other country in the Middle East, Turkey can contribute to the cohabitation of various communities. Seeing Iran's policies as the major hurdle, "With the Syrian crisis lingering on, the division in the region has strengthened. Turkey has a difficult, but a very important responsibility in decreasing the tension in the region," he commented.

Masud Barzani, head of Iraq's autonomous Kurdish government, complained in his recent Washington visit that Maliki was getting more and more authoritarian, and that they are in contact with various groups in Iraq in an effort to change the course of things. Commenting on the developments about the domestic politics in Iraq, Hashemi said, as a first step, all political groups in Iraq should come together to review the present situation in the country. If no solution is obtained in this meeting, to which Maliki will also be invited, then a motion of confidence will be called for in parliament.

Barzani also said during his visit to the US that if efforts should fail, then they would consult the Kurdish people about how to proceed, with the implication that they the Kurds might choose to declare independence. But Hashemi thinks it's not quite the case. "Barzani has expressed many times that the regional government is part of Iraq, and that they had no intention of seceding from Iraq," he said. Although he didn't totally exclude the possibility that the Kurdish government might have to go to a referendum, if all-else fails, to decide their fate.

Iraqi Vice President Tariq al-Hashemi, who is under Turkey's protection, talked with Prime Minister Recep Tayyip Erdogan in İstanbul on Sunday.

Seventeen policemen and five vehicles, one of which is armored, were assigned to his protection; he is wanted in Iraq on terror charges for allegedly running death squads against Shiite pilgrims, government officials and security forces. One armored S600 Mercedes automobile, which belongs to the Prime Ministry and two separate houses for Hashemi's family and his four bodyguards were assigned by the Turkish government.


Better stay in Erdogan's good graces...

Hashemi asked for protection from Turkey due to the death threats he received. He was taken under special protection after he met with Foreign Minister Ahmet Davutoglu. Hashemi's family was not allowed to stay at a hotel for security reasons.
Posted by: Steve White || 04/16/2012 00:00 || Comments || Link || E-Mail|| [290 views] Top|| File under:
Israel-Palestine-Jordan
Former Hamas leader kidnapped in Damascus
Arabic media is reporting that a former leader of Hamas, Mustafa Leddawi, was kidnapped in Damascus by unknown assailants who took him to an unknown destination.

Sources told Al Hayat that Leddawi, who had held several leadership positions in Hamas including being its representative in Syria, Lebanon and Iran, was captured early Sunday morning while driving his own car.

Hamas leadership is in contact with Syrian authorities and received a promise that they will make efforts in order to know where he is.


I'll bet Pencilneck knows exactly where he is. This is, I'm guessing, Pencilneck's way of letting Hamas know the penalty for backing away from him. If they're going down, they're all going down together.



This article starring:
Mustafa Leddawi
Posted by: tipper || 04/16/2012 12:21 || Comments || Link || E-Mail|| [293 views] Top|| File under: Hamas
Debka: Obama's secret dealings with Iran conflict with US-Israeli understandings
Somebody wants somebody else to know he is seriously displeased.

The fundamental rift on Iran between US President Barack Obama
I mean, I do think at a certain point you've made enough money...
and Israeli Prime Minister Binyamin Netanyahu burst into the open Monday, April 16 when high-ranking Israeli officials close to Netanyahu directly accused the president of reneging on the US-Israeli understandings reached ahead of the Istanbul talks between the six powers and Iran on April 14.

Behind the show biz of Istanbul, they charged, the US and Iran had reached secret agreements in clandestine bilateral contacts channeled through

Gay Paree

and Vienna.

The row surfaced Sunday when Netanyahu said the US and world powers by agreeing to hold more talks in Storied Baghdad


...located along the Tigris River, founded in the 8th century, home of the Abbasid Caliphate...


next month had given Tehran a "freebie" of five more weeks to continue enriching uranium without restrictions. By singling out the US, the prime minister aimed his comment directly at the president.

Obama's response was fast. At a news conference ending the Western Hemisphere summit in Cartagenia, Colombia, he commented sharply: "The notion that somehow we've given something away or a `freebie' would indicate Iran has gotten something. In fact, they've got some of the toughest sanctions that they're going to be facing coming up in just a few months if they don't take advantage of these talks."


"In a few months" is beyond the point when Israel should be bouncing rubble in Iran, at which point the sanctions won't be quite the triumph they're being touted...

That is the very point on which Israel accuses the US president of playing false: time. As disclosed by DEBKAfile on April 9, American and Israeli officials preceded the Istanbul talks with an understanding for the US to put before Iran agreed demands/concessions: Iran would be allowed to keep 1,000 centrifuges for the low-level enrichment of uranium up to 3.5 percent purity, the first time Israel had accepted the principle of Iran enriching uranium at any grade at all.

It was also agreed between Washington and Jerusalem that Iran would not be permitted to keep 20 percent enriched uranium, which is a short step before weapons-grade, in any quantity.

These understandings, known as the "1,000 principle," were meant to represent the final upshot of the formal negotiations with Iran, a consensus to which US diplomats would aspire in as short a time possible.

In the event, the US delegation did not present any of the agreed demands -- or any other - to the Iranians attending the first round of talks in Turkey.
The belated sense of being misled prompted the prime minister's exceptionally sharp reaction.

Israeli official sources now suspect that in their secret contacts, the US has granted Iran far-reaching concessions on its nuclear program - more than Israel would find unacceptable. The formal talks in Istanbul and in Storied Baghdad on May 23 are seen as nothing but a device to screen the real business the US and Iran have already contracted on the quiet.
Posted by: trailing wife || 04/16/2012 12:02 || Comments || Link || E-Mail|| [271 views] Top|| File under:
Israel readying new tank shells to counter Hezbollah
The Israeli military will soon acquire tank shells it believes will be crucial in the fight against Hezbollah and Hamas, the Jerusalem Post reported Monday.

The new armament, the M339 – a 120-millimeter shell developed by Israeli Military Industries and the Israeli Army – explodes "only after it penetrates a reinforced target and then releases thousands of lethal fragments," the daily said.

The daily also said the M339 was the second newest tank shell addition to the Israeli military's arsenal and joins the Kalanit, which it said was recently deployed in tanks stationed along the border with the Gaza strip and "is unique in its ability to explode midair over terrorists hiding behind various obstacles such as boulders or vehicles."

The Israeli military will receive the new M339 tank shells in the coming weeks, the paper said.


Posted by: tipper || 04/16/2012 08:37 || Comments || Link || E-Mail|| [285 views] Top|| File under:
Moment of Truth Near As Israel Air Force Gears Up For Attack.


According to an Israeli TV station which has been given extraordinary access to personnel training for an attack on Iran, the moment of truth is near. This report was approved by military censors.


May God watch over them as they do what must be done. And may our beloved president and his people keep their mouths shut for once until afterward.

Posted by: crosspatch || 04/16/2012 01:39 || Comments || Link || E-Mail|| [411 views] Top|| File under:
Jordanian king pardons 20 detained activists
AMMAN: Jordan's King Abdullah on Sunday pardoned 20 tribal opposition activists detained and charged with insulting the monarch, officials said, after complaints that the charges violated their freedom of expression. The king announced the pardon to tribal elders from the city of Tafila, an impoverished region in the south, who met him at his palace and asked for the release of the detainees, most of whom came from Tafila, officials said.

Eight of the activists were arrested almost seven weeks ago, after months of protests by tribal youths venting their frustrations against the royal palace, whose opponents portray it as detached from their everyday lives and problems. The others were arrested after a sit-in near the prime minister's office two weeks ago, when protesters refused to stop chanting anti-government slogans at a rally demanding the release of the eight Tafila detainees.

"The excesses and verbal abuse exceeded all acceptable norms and the government can no longer tolerate any act that affects the prestige of the state, its stability and its symbols," a government spokesman said at the time.

All the detainees were charged at the military-dominated State Security Court with "insulting the king." Some were also charged with "unlawful gathering" and "subverting the system of government in the kingdom or inciting to resist it."

The arrests prompted an outcry by rights activists who called on the authorities to release all prisoners of conscience and stop referring civilians to military courts.

"Their arrest was against the basic rights of expression, they should not have been arrested in the first place,"said Jihad Muheisen, a Jordanian rights activist.

Jordan has had a year of peaceful street protests by Islamists, tribal figures and leftist opposition members, inspired by the wave of Arab revolts demanding wider political freedoms and a crackdown on corruption.

All the demonstrators have called for reforms, but in provincial areas inhabited by native East Bank citizens used to preferential access to state jobs, the protests have been driven largely by concern over keeping such jobs and the dwindling benefits going to tribal and rural areas that support the king. East Bank Jordanians have been the backbone of support for the Hashemite monarchy and supply the manpower for the powerful security forces and army.
Posted by: Steve White || 04/16/2012 00:00 || Comments || Link || E-Mail|| [312 views] Top|| File under:
Islamists win Jordan teachers' union election
AFP - Jordan's powerful Islamists and their allies won a landslide victory in leadership elections for the country's first teachers' union, results showed on Saturday.

Independent Mustafa Rawashdeh was elected president with 259 of the 283 votes cast, but the Islamist "Unionist Teacher" bloc won all the remaining 14 council seats.

"These were historic elections that have taken place in a democratic atmosphere," Rawashdeh told AFP.

"Now, we will focus on work to help enhance education in the country and improve the conditions of teachers."

There are around 120,000 teachers in Jordan, providing education to 1.6 million children in 5,000 state and private schools.

Last year, parliament passed a law allowing the formation of the country's first teachers' union, following several street protests led by Rawashdeh.

The government has been reluctant to license the union fearing it would be politicised.
Posted by: trailing wife || 04/16/2012 00:00 || Comments || Link || E-Mail|| [386 views] Top|| File under:
Syria-Lebanon-Iran
Syria opposition creates tribal assembly
Syrian tribes opposed to the embattled regime of Bashar Assad said Monday they would join forces in an "Assembly of Tribes," Syrian opposition members and media reported.

"Today we proclaim, as children of all tribes, an Assembly of Tribes," opposition Syrian National Council (SNC) member Mahmut al-Maslat said in a statement read out on behalf of the assembly.

Tribal affiliation plays a major role in Syrian politics, along with religion, ideology and regional origin.

A large number of Syrian tribes will now be "sharing data and give an answer to our people's questions," Maslat said, quoted by conservative Islamic Turkish newspaper Zaman on its website.

Tribes represented in the new assembly were "from across Syria and represent more than 40 percent" of all Syrian tribes, the statement said.

Ahmed el-Jaburi, a participant in the news conference reported by Zaman, said the tribes were mainly Arab.

"There were some disagreements between some tribes, but all Arabs united and buried their differences," Jaburi said.

SNC executive committee member Bassma Qodmani confirmed the creation of the assembly by telephone, but would not be drawn on how representative it was.

Qodmani said some but not all assembly members were also part of the SNC.


Posted by: tipper || 04/16/2012 12:11 || Comments || Link || E-Mail|| [291 views] Top|| File under:
Iran has no intention to halt 20% enrichment: Jalili
The secretary of Iran's Supreme National Security Council, Saeed Jalili, has said that Tehran does not intend to stop producing uranium enriched to a purity level of 20 percent, Tehran Times reported.

Jalili, who is Iran's chief nuclear negotiator, made the remarks during a press conference in Istanbul on Saturday after two rounds of talks between representatives of Iran and the 5+1 group (the United States, Britain, France, Russia, China, and Germany), which ended a 15-month hiatus in talks.

EU foreign policy chief Catherine Ashton represented the 5+1 group in the nuclear negotiations and Jalili headed the Iranian delegation.

The two sides agreed to meet again in Baghdad on May 23, and Helga Schmid, the deputy secretary general for political affairs of the European External Action Service, and Ali Baqeri, the deputy secretary of Iran's Supreme National Security Council, were tasked with drawing up an agenda for the Baghdad talks.

According to Reuters, Jalili made it clear at the press conference that Iran has no intention to halt operations at its plants that enrich uranium to contain 20 percent fissile material.

Referring to Iran's rights, which have been stipulated in the nuclear Non-Proliferation Treaty, Jalili said, "Enrichment of uranium is one of these rights that every individual member state should benefit from and enjoy for peaceful purposes."
Posted by: Steve White || 04/16/2012 00:00 || Comments || Link || E-Mail|| [293 views] Top|| File under:
Palestinians made refugees again!
The brutal Syrian regime's bloody crackdown on the protesters, who have been taking to street to get rid of the autocratic regime, has not only inflicted unacceptable toll on the Syrian people but has also triggered a new wave of Palestinian refugees.

It is the destiny of those refugees to live in a permanent state of refuge. Palestinian refugees in Syrian are estimated to be 480,000.

With the continued influx of refugees from Syria, Jordan was alerted that the many refugees entering the country from Syria were in fact Palestinians.


Nobody likes you guys. Ever wonder why?

It is worth mentioning that Jordan hosts some two millions Palestinians refugees and several hundred displaced. Therefore, receiving a new wave of refugees is a source of concerns in Amman.

But given the delicate demographic balance in Jordan, Jordanians are sensitive toward having new Palestinians refugees. There is a strong political current in Jordan that oppose resettling the Palestinians in Jordan calling for them to be given the opportunity to practice their right of return.

Against this, Amman cannot afford to be seen as encouraging the settlement of Palestinian refugees outside Palestine. For Jordan, the problem of dealing with Syrian refugees is complex as a considerable percentage of the refugees are Palestinians.

Sources from the Jordanian Ministry of Interior say that Jordan is considering establishing a buffer zone to place Palestinians refugees. Some 17 Palestinian refugees entered Jordan but they were put in places designated for Syrian refugees. A few days ago, Jordan's Minister of Interior visited Ramallah to discuss with the Palestinian Authority the issue of Palestinian refugees coming from Syria.


It certainly would make life interesting if it's decided to resettle this lot in the West Bank... and the diminishing donations from the UN and elsewhere have to be shared with half a million unrelated newcomers with neither the education nor the skills of the 'natives'.
Posted by: Steve White || 04/16/2012 00:00 || Comments || Link || E-Mail|| [275 views] Top|| File under:
U.N. Chief 'Very Concerned' by Syria Fresh Violence
[An Nahar] U.N. chief
the ephemeral Ban Ki-moon


... of whom it can be said to his credit that he is not Kofi Annan...


voiced concern on Sunday over the Syrian regime's shelling of the central city of Homs and urged the government to do everything to maintain a fragile ceasefire.

"I am very much concerned about what has happened since yesterday and today," Ban said after talks with Belgian Prime Minister Elio Di Rupo in Brussels.

"(The) Syrian government has been shelling the city of Homs and elsewhere we have seen already some casualties, populations killed," he said as the first six members of a U.N. monitoring mission were due to arrive in Damascus


...Capital of the last overtly fascist regime in the world...


on Sunday.

"I urge again in the strongest possible terms that this cessation of violence must be kept," the U.N. secretary general said, adding that the truce monitoring mission will be up and running from Monday.

Syrian forces reportedly killed five civilians in shelling of rebel areas and

festivities

with

gunnies

on Sunday, testing the shaky U.N.-backed ceasefire ahead of the arrival of observers.

"While we welcome this cessation of violence at this time I warn that the whole world is watching with skeptical eyes whether this will be able to be sustainable," Ban said.

"It is important, absolutely important, that the Syrian government should take all the measures to keep this cessation of violence," he added.

Ban said he would present by Thursday his proposal to enlarge the U.N. monitoring mission, which will have 30 unarmed military observers at first, to 250 people.

"I hope the Security Council will act on that as soon as possible so that we will swiftly deploy this monitoring team," he said.

"Once the monitoring team is on the ground, I hope there will be calm stability and peace without any violence."

Ban, who meets with top EU officials on Monday, repeated that at least one million people are displaced within Syria and tens of thousands of refugees are in neighboring countries including Jordan,

Leb

and Turkey.

"These are all very serious challenges which require urgent, urgent action," he said, recalling that U.N. humanitarian chief Valerie Amos will host a meeting in Geneva next Friday to begin the task of getting aid to Syria's needy.
Posted by: Fred || 04/16/2012 00:00 || Comments || Link || E-Mail|| [274 views] Top|| File under: Govt of Syria
Who's in the News
45
[untagged]
3
al-Shabaab
3
Govt of Syria
2
Arab Spring
2
Jamaat-e-Islami
1
TTP
1
Govt of Sudan
1
Govt of Iran
1
Commies
1
al-Qaeda in Iraq
1
al-Qaeda in Pakistan
1
al-Qaeda in Arabia
1
Lashkar e-Jhangvi
1
Govt of Pakistan
1
Hamas
Bookmark
E-Mail Me
The Classics
The O Club
Rantburg Store
Comments Spam
The Bloids
The Never-ending Story
Thugburg
RSS Links
Gulf War I
The Way We Were
Bio
Merry-Go-Blog
Hair Through the Ages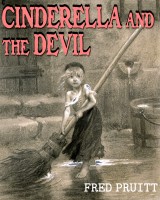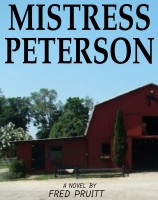 On Sale now!


A multi-volume chronology and reference guide set detailing three years of the Mexican Drug War between 2010 and 2012.

Rantburg.com and borderlandbeat.com correspondent and author Chris Covert presents his first non-fiction work detailing the drug and gang related violence in Mexico.

Chris gives us Mexican press dispatches of drug and gang war violence over three years, presented in a multi volume set intended to chronicle the death, violence and mayhem which has dominated Mexico for six years.
Click here for more information


Meet the Mods
In no particular order...


Steve White
Seafarious
Pappy
lotp
Scooter McGruder
john frum
tu3031
badanov
sherry
ryuge
GolfBravoUSMC
Bright Pebbles
trailing wife
Gloria
Fred
Besoeker
Glenmore
Frank G
3dc
Skidmark
Alaska Paul



Better than the average link...



Rantburg was assembled from recycled algorithms in the United States of America. No trees were destroyed in the production of this weblog. We did hurt some, though. Sorry.
54.80.189.255