Africa Horn
Kenya's hide-and-seek war with Al-Shabaab
[Daily Nation (Kenya)] One Sunday a few weeks ago, the Kenya Defence Forces were patrolling the area around Tabda town, about 77 kilometres inside Somalia. Suddenly a young man stepped out of the bushes and stood in their way.

This encounter was far enough from the village marked as a permanent centre by the iron roofing sheets and the mosque to raise the soldiers' suspicions.

The man was stopped, asked to identify himself, frisked by the soldiers and led towards the town, where the officer in charge, a lieutenant, was talking to the Transitional Federal Government forces that police the area.

The soldiers found that the man was wearing a pair of shorts under his trousers, had three mobile phones and a kitchen knife.

Their suspicions were raised further when they discovered a mobile phone SIM card sewn into a pocket and several packets of what appeared to be tobacco wrapped in pieces of dirty newspapers.

Questioned, the man claimed to have been with a group of herders originating from the town and was headed back home for something.

But to the soldiers, he might as well have been on reconnaissance, checking out the location of their patrol base on the instructions of Al-Shabaab



... Harakat ash-Shabaab al-Mujahidin aka the Mujahideen Youth Movement. It was originally the youth movement of the Islamic Courts, now pretty much all of what's left of it. They are aligned with al-Qaeda but operate more like the Afghan or Pakistani Taliban...


.

Fortunately for him, one of the women in the village said she knew him, had seen him earlier in the day and could therefore offer a guarantee of sorts that he was not on a suspicious mission.

For the soldiers in the towns in the Central Sector that have been liberated from Al-Shabaab (Dhobley, Hawina, Tabda and Belesc Qoogani), anything that strays from the normal is checked thoroughly.

The population in some of the towns has increased since Operation Linda Nchi began in October 2011. Hawina was initially a ghost town but has come back to life and Hosingow's population has tripled from 150 to 450.

While some may see this as reflecting the stability brought about by the removal of Al-Shabaab, there are signs that the militia retains a presence.

Two weeks ago, a KDF convoy was ambushed just outside Hawina on its way to Tabda.

One soldier was killed, another sprained his ankle and the rest were saved by their reflexes and the quick action of the lieutenant in charge, who shot one of the attackers as he took aim at the troops from a tree.

The patrol base at Tabda was under attack the same evening, with several mortar bombs fired from a distance.

The nature and execution of the two attacks suggest some element of coordination and intelligence, with the very possible chance there were Al-Shabaab operatives among the locals.

Posted by: Fred || 03/05/2012 00:00 || Comments || Link || E-Mail|| [261 views] Top|| File under: al-Shabaab
Africa North
ElBaradei: Egypt's junta forming banana republic
[Iran Press TV]
Egypt's leading opposition figure Mohamed ElBaradei


Egyptian law scholar and Iranian catspaw. He was head of the IAEA from December 1997 to November 2009. At some point during his tenure he was purchased by the Iranians. ElBaradei and the IAEA were jointly awarded the Nobel Peace Prize for something in 2005. After stepping down from his IAEA position ElBaradei attempted to horn in on the 2011 Egyptian protests which culminated in the collapse of the Mubarak regime. ElBaradei served on the Board of Trustees of the International Crisis Group, a lefty NGO that is bankrolled by the Carnegie Foundation, the Ford Foundation, the Bill & Melinda Gates Foundation, as well as George Soros' Open Society Institute. Soros himself serves as a member of the organization's Executive Committee.


has lashed out at the country's ruling military council for allowing Americans on trial in Cairo to leave the country, saying the military leaders have formed a "banana republic."

"Some countries are independent but some others have a banana republic, a fake and unrealistic republic," said ElBaradei, in reference to the country's military rulers.

ElBaradei, who was the head of the

ineffective International Atomic Energy Agency

from 1997 to 2009, added that interference in the judicial system will ruin democracy and freedom, and highlighted the need for accountability.

A total of 43 foreign and Egyptian activists, including the son of the US Transportation Secretary Ray LaHood, have been accused of receiving illegal funds and running unlicensed NGOs in Egypt.

On Wednesday, the Egyptian government allowed the Americans in the case to leave the Arab country on a bail of 32 million pounds. The 16 Americans departed Cairo in a US government plane on Thursday.

The decision has outraged Egyptians across the political spectrum, who say the ruling generals put immense pressure on the judges to lift the travel ban.

The judges hearing the case resigned earlier this week.

Earlier, US authorities had threatened to cut a USD 1.5-billion annual aid to Egypt if the issue was not 'resolved.'

Many Egyptians suspect that the US is instigating the recent unrest in the country, by funding civil society groups in Egypt.

Posted by: Fred || 03/05/2012 00:00 || Comments || Link || E-Mail|| [365 views] Top|| File under: Arab Spring
British, Italian war graves desecrated in Libya
TRIPOLI: Libya's leadership has apologized after armed men smashed the graves of British and Italian soldiers killed during World War II, in an act of vandalism that bore the hallmarks of extremists.

Amateur video footage of the attack, posted on social networking site Facebook, showed men casually kicking over headstones in a war cemetery and using sledge hammers to smash a metal and stone cross. One man can be heard saying: "This is a grave of a Christian" as he uprooted a headstone from the ground. Another voice says of those buried in the cemetery: "These are dogs."

The attack happened in the eastern city of Benghazi, near where British and Commonwealth troops fought heavy battles against German and Italian forces during the 1939-45 war.

The National Transitional Council (NTC), Libya's interim leadership since last year's uprising forced out Muammar Qaddafi, said it would pursue those responsible.

"The NTC apologizes for the incident with the foreign graves, especially the British and Italian graves," the council said in a statement. "This action is not in keeping with Islam."

"The NTC will confront this matter and, in line with Libyan law, will pursue those people who committed this act. This action does not reflect Libyan public opinion because Islam calls for respect for other religions."


You guys will pay for the restoration of the headstones, tidying up the cemetery, and having a standing watch out there, right?

The NTC has close ties with Western countries after a NATO bombing campaign helped it to oust Qaddafi, and most ordinary Libyans feel no animosity toward the West.

However, a minority of hard-line Islamists, who are opposed to any non-Muslim presence and in some cases have formed into heavily-armed militias, have gained ground since Qaddafi's 42-year rule ended last August. The government in Tripoli has struggled to assert its authority over these groups.


Sounds like the NTC could use a little more help. Perhaps the French and Italian special forces need a little practice...

British Foreign Office minister Jeremy Browne said: "It was an absolutely appalling story and people will be shocked by the photos."

But he told Sky News television: "I wouldn't want people to think that this is somehow a demonstration of ingratitude by the government of Libya, that is not the case."

More than 200 headstones in the Commonwealth War Graves Commission Cemetery in Benghazi were damaged as was the Cross of Remembrance, the British Foreign Office said in a statement. About a quarter of the headstones in the Benghazi Military Cemetery were also attacked on Feb. 24 and 26.

Benghazi residents who spoke to Reuters on Sunday expressed disgust at the attack.

"No one can deny that Britain, France, Germany and all the world sided with us in our suffering," during last year's conflict, said one man, Muftah Abu Azzah.

Another resident, Imad Mohammed, said: "This World War II cemetery was attacked by extremists and this is wrong ... Those dead people do not have any guilt."

The footage posted on Facebook showed about two dozen men in a cemetery in daylight. Several carried Kalashnikov automatic rifles and were wearing the mismatched camouflage uniforms commonly seen on militia members. In an unhurried and systematic way, they kicked over neatly-arranged rows of headstones. "We will start with this and then carry on," says one voice on the recording.

Another group had placed a ladder against the large stone and metal cross overlooking the cemetery and was smashing it with hammers. Several onlookers milled around the cemetery but no one was seen on the footage trying to intervene.


Where were Muftah and Imad when this happened?

At one point, a voice on the recording says: "Come and see the inscription on this ... There is Hebrew writing on it."

In a statement on its website, the Commonwealth War Graves Commission said it would restore the graves "to a standard befitting the sacrifice of those commemorated at Benghazi."

It said, though, that it would need to be sure it was safe to carry out the repairs, and in the meantime temporary markers would be erected over the graves.
Posted by: Steve White || 03/05/2012 00:00 || Comments || Link || E-Mail|| [263 views] Top|| File under:
Arabia
Soddies flexes Gulf grip with Bahrain 'union' plans
During a sermon last week at Bahrain's Grand Mosque, the pro-government prayer leader offered sweeping praise for one of the Arab Spring's counter-revolutions: Gulf rulers bonding together against dissent with powerful Saudi Arabia as their main guardian.

The widening Saudi security stamp on the region is already taking shape in Bahrain, where more than a year of Shiite-led unrest shows no sign of easing and the Saudi influence over the embattled Sunni monarchy is on public display.

Portraits of the Saudi King Abdullah — some showing him praying — dot the airport in Bahrain's capital Manama. Bahrain's red-and-white flag and the green Saudi colors are arranged with crossed staffs. State media continually lauds the Saudi-led military force that rolled into Bahrain last year as reinforcements against the uprising by the kingdom's Shiite majority.

"Gulf union is a long-awaited dream," said Sheik Fareed al-Meftah at Friday prayers in Manama's main Sunni mosque, referring to proposals to coordinate defense affairs and other policies among the six members of the Gulf Cooperation Council stretching from Kuwait to Oman.

"The first step is here," al-Meftah added.

Abdullah and Bahrain's king, Hamad bin Isa Al Khalifa, have met to discuss "union" plans, which are expected to be outlined in May. For the moment, few details have emerged. Gulf leaders have stressed the need for greater intelligence and military cooperation. It's unclear, however, how deeply Bahrain and Saudi Arabia will attempt to merge in the first steps.

The increasingly blurred national lines in Bahrain are a possible sneak preview of the wider Arab Spring backlash in the oil-rich Gulf, where Saudi power seeks to safeguard the region's Sunni leadership and its strong opposition to possible attempts by Shiite giant Iran to expand influence. Meanwhile, Gulf rulers have selectively endorsed rebellions elsewhere, such as in Libya and Syria.
Posted by: tipper || 03/05/2012 03:39 || Comments || Link || E-Mail|| [312 views] Top|| File under:
Hadi: national dialogue is top priority
[Yemen Post] Newly-elected Yemeni President Abdu Rabu Mansour Hadi said on Sunday that the inclusive national dialogue is on top of his priorities in the current transitional stage, emphasizing that Yemen has turned the corner.

During an interview with Al-Sharaq Al-Awsat newspaper, Hadi has talked about the most contentious issues in the country, including Southern issue, Shiite insurgency of Houthis, al-Qaeda threat, and the economy, which is on the brink of collapse.

In the beginning of the interview which was published today, Hadi said the inclusive national dialogue is of paramount importance at the current transitional stage, assuring that no faction or party would be excluded from taking part in it, and pointing out that he along with the Interim Government would do their best to ensure that all the Yemeni society components are represented in the national dialogue.

Asked what is his priorities in this critical phase, Hadi replied:" we have a raft of priorities at present. The stalemate, which has dragged on for over a year has had catastrophic repercussions at political , security, and economic levels.

"However,


man does not live by words alone, despite the fact that sometimes he has to eat them...


the GCC-drawn executive mechanism is now of paramount importance to us. As it's well-known that the essence of the GCC-brokered deal after the presidential election is the inclusive national dialogue to take place in the upcoming months,"

"The power transfer deal signed in the Saudi capital of Riyadh and the UN resolution regarding Yemen, has included all the pending issues in the country such as Southern issue, and put forward proposals aimed to resolve them."

Hadi has stressed the importance of internal genuine efforts and cooperation , and international community's support in order to improve the struggling economy, pointing out that the economy was in bad state before the stalemate broke out in February last year.

"The year-long political deadlock was combined with many crises with varying dimensions. One of the hardest hit sectors by the crisis was economy. However,


man does not live by words alone, despite the fact that sometimes he has to eat them...


Yemen's economy was at a very bad shape even before the breakout of the protests in 2011 with very limited resources. It has for long suffered major setbacks and blows due to various reasons."

Exiting the current economic hole is something that requires the cooperation of all internal forces as well as the genuine support of the Friends of Yemen, Hadi said.

Speaking about terrorism in Yemen, Hadi has underlined the importance of the international support for Yemen to fight al-Qaeda until it becomes eradicated , arguing that terrorism is closely linked with the high rate of unemployment and poverty in the country.

"Having strategic location, nearby shipping lanes through which more than 3 million barrel of oil pass daily, obliges the entire international community to cooperate with us in fighting terrorism, which has spread over and gained momentum lately due to various reasons," he said.

"Yemen is one of the most badly affected countries by AQAP in the world....I call on the international community to take al-Qaeda threat seriously."

"Furthermore, al-Qaeda takes advantage of the economical situation. The high number of unemployed youth makes it easier that a large segment of the people falls victim and be an easy prey for the terrorist network to recruit and exploit," Hadi responded a question regarding al-Qaeda threat in Yemen.

With regards to the Shiite insurgency of the Houthis in the far north of the country, the new President confirmed that Houthis said they would participate in the dialogue.

"The Houthis have sent us letters, indicating their intentions to take part in the national dialogue. For our part, we assured them that the new government will not exclude any faction and that they will be welcome," he said.

Towards the end of the interview, the President has hailed the good relationship between Yemen and its rich GCC states, particularly

Soddy Arabia

, describing it as exceptional, historic, and strategic.

"

Soddy Arabia

represented by the custodian of the two holy mosques King Abdullah Bin Abdul-Aziz has stood by Yemen in the hardest circumstances and has a leading role in brokering and pushing through the GCC-initiated deal that has helped to a great extent ease tensions between the conflicting parties," he concluded.

Posted by: Fred || 03/05/2012 00:00 || Comments || Link || E-Mail|| [254 views] Top|| File under: Arab Spring
Down Under
Australian state toughens law for Muslim veils
Muslim women in Australia's most populous state will have to remove veils to have their signatures officially witnessed under the latest laws giving New South Wales officials authority to look under religious face coverings.

New South Wales state Attorney General Greg Smith said in a statement on Monday that beginning April 30, officials such as justices of the peace and lawyers who witness statutory declarations or affidavits without making identity checks will be fined 220 Australian dollars ($236).

"If a person is wearing a face covering, an authorized witness should politely and respectfully ask them to show their face," Smith said.

The government on Monday began an information campaign to ensure the public and officials were aware of the new penalties before they came into force.

The laws are a response to a court case last year in which a Sydney woman was convicted of falsely claiming that a traffic policeman had attempted to remove her niqab — a veil that reveals only the eyes.

A judge overturned the conviction because the official who witnessed the false claim did not look under the veil of the person who made it, so the judge was not certain that the defendant was responsible.
Posted by: tipper || 03/05/2012 03:36 || Comments || Link || E-Mail|| [275 views] Top|| File under:
India-Pakistan
Pakistan Taliban number two sacked
The number two commander in Pakistan's nebulous, umbrella Taliban movement has been sacked as deputy chief but will remain within the organisation, a spokesman said on Monday.

Maulvi Faqir Mohammad is the Taliban's commander in Bajaur, one of Pakistan's seven districts in the tribal belt on the Afghan border and one that has seen a recent lull in fighting between the Taliban and Pakistani soldiers.

He was sacked on Sunday at a meeting presided over by Tehreek-e-Taliban Pakistan (TTP) chief Hakimullah Mehsud at a secret location in Pakistan's northwestern tribal belt, spokesman Ehsanullah Ehsan told AFP by telephone.

"A shura (council) meeting was held on Sunday and it decided to remove Maulvi Faqir Mohammad from the position of deputy chief of TTP," he said, adding that Mohammad would continue to serve the group as an ordinary member.

Ehsan gave no reason for the removal. Neither was a successor announced.

The TTP is a loose confederation of militant commanders founded and run by Baitullah Mehsud until his death in a US drone strike in August 2009. His killing sparked a bitter succession battle won by Hakimullah Mehsud.

This article starring:
Baitullah Mehsud
Hakimullah Mehsud
Maulvi Faqir Mohammad
Posted by: tipper || 03/05/2012 13:37 || Comments || Link || E-Mail|| [295 views] Top|| File under:
Pakistan should turn new leaf in its ties with India: Imran Khan
As long as Americans do not withdraw from Afghanistan there will be no peace in the region, Pakistani cricketing legend and leader of Tehreek-i-Insaf Imran Khan told Arab News in an exclusive interview. He predicted America would withdraw from Afghanistan eventually, but added US forces should make a clean and orderly withdrawal with consideration for neighboring countries.

"If they withdraw suddenly without making such arrangements they will then leave Afghanistan in a big mess. And there will be a civil war even worse than the one that took place after the Soviets withdrew in the 1980's," he said.


At which point we really won't care. Honest. We tried. Your turn.

Speaking to Arab News in Jeddah, Khan said Pakistan should turn a new leaf in its relationship with India.

"This cold war is costing both the countries enormously. We should resolve our issues politically with dialogue. And if we decide that this is a political issue not a military one, then India, Pakistan and Kashmiris should sit together and solve the problem taking into account the wishes of Kashmiris," he said.

"It should be a relationship based on trust, and both countries will benefit from peace."

He said Pakistanis have always had a close relationship with Saudis and one that will always remain strong.

On the political scene in Pakistan and possible alliances with other parties, the former cricketer-turned politician rejected the idea. "We will not have an alliance with any other party because of what they have done in the past and are still doing now, and they will not change their system of governance," he said.

He said many ex-ministers and other famous politicians are joining his party and despite that fact they worked with the two main parties in Pakistan, all of them are financially clean.

"In the recent Senate election the Peoples Party and Pakistani Muslim League (N) (PML) made a deal and seats were sold. This Senate has lost its credibility," Khan said.

Khan said the situation in Pakistan is similar to the Arab Spring where youths rallied for change. "We have an Arab Spring with a plus point. Our youths are under one leadership. In Pakistan it started even before the Arab Spring when lawyers and civil society stood behind the chief justice during (Pervez) Musharraf's era. At that time it did not have a leadership and it was hijacked by PML. But now this movement is under Tehreek-i-Insaf, and this is reflected in the biggest gatherings and biggest rallies in Lahore and Karachi in Pakistan's history," he added.

Khan laughed off allegations by his opponents that the army is backing him and said this a lame accusation, because the army can only give funds, but it cannot encourage people to attend mass rallies that attract up to a quarter of a million. They could not do it during Musharraf's time when only 35,000 attended his last rally in Islamabad in May 2007, he added.

Khan said the case moved by Air Marshal Asghar Khan against the army and ISI funding politicians has started and the country will know whom they funded.

If it is proven the ISI has given his party one Pakistani rupee, Khan said he would quit politics for good.

Speaking on his vision for the relationship with the US, he said: "We want a sovereign Pakistan, not a client of America. America brokered the NRO deal with Musharraf to bring Benazir (Bhutto) back to Pakistan and I truly believe that this was the biggest crime against the people of Pakistan."

Tehreek-i-Insaf will have a sovereign government and will not take aid from America. "We want friendly relationship like the one the US has with India," he added.

He said his country is facing a big problem involving tax evasion by the rich. "All the big politicians have their money outside Pakistan. I am the only politician who made his money outside Pakistan and took it back to my country and declared it in my name. I have nothing outside," he said.

He added the ruling elites have not declared their assets and are not paying any taxes and that is why the country cannot fight corruption domestically. According to Transparency International this has cost Pakistan 8.5 trillion rupee in four years, while the country's annual expenditure is 3 trillion rupees.

The two big parties that have governed the country for many years have not made any law against corruption although they passed three constitutional amendments. "And as we have seen, when their interests are the same they unite," he said, adding they are afraid of any anti-corruption law.

Khan said that the war on terror is not Pakistan's war, adding that it has cost Pakistan more than $50 billion in four years and left 40,000 dead. "We also lost our security as suicide bombers played havoc with the lives of Pakistanis."
Posted by: Steve White || 03/05/2012 00:00 || Comments || Link || E-Mail|| [281 views] Top|| File under:
International-UN-NGOs
Syrian 'stalemate' shows UN 'not fit for purpose', says head of General Assembly
The head of the United Nations General Assembly has called for radical reform of the international organisation, saying the stalemate over Syria shows it is 'not fit for purpose.'


It's not fit for anything other than the dining service...

Nassir Abdulaziz al-Nasser, suggested it was unacceptable that under the current system, Russia and China were able to use their roles as permanent members of the UN Security Council to block a resolution aimed at condemning the Syrian regime.

He called for reform to allow the UN to act despite the opposition of some on the Security Council, if there was overwhelming support from the Assembly.

Describing the current system as outdated, Mr Nasser said that the ability of the five permanent members of the Security Council to block action was no longer credible, and could be dangerous when it stood in the path of peace.

There was outrage last month when Russia and China vetoed a resolution which gave support to an Arab League plan paving the way to the resignation of President Assad.

Mr Nasser claimed that failing to pass the resolution had encouraged the Assad regime in its bloody crackdown on the Syrian people which has cost more than 7,000 lives.
Posted by: tipper || 03/05/2012 03:55 || Comments || Link || E-Mail|| [266 views] Top|| File under:
Iraq
Iraqi vice president may try to flee: Interior Ministry
[Iran Press TV] The Iraqi Interior Ministry says Vice President Tariq al-Hashemi is likely to flee Iraq from the semi-autonomous Kurdistan region.

The interior ministry issued a statement on Sunday and said it had "reliable information" on the matter.

The ministry also "requested that the interior ministry of the Kurdistan regional government carry out the arrest warrant issued against him (Hashemi) and hand him over to judicial authorities," according to the Sunday statement.

Hashemi is accused of involvement in

kaboom

s against government and security officials over the past years, including a November 2011

car boom

ing in the capital Storied Baghdad


...located along the Tigris River, founded in the 8th century, home of the Abbasid Caliphate...


that apparently targeted Prime Minister Nouri al-Maliki


... Prime Minister of Iraq and the secretary-general of the Islamic Dawa Party....
Posted by: Fred || 03/05/2012 00:00 || Comments || Link || E-Mail|| [264 views] Top|| File under: Govt of Iraq
Syria-Lebanon-Iran
Iran's Supreme Court Dismisses Death Sentence For Iranian-American
Iran's Supreme Court has reportedly ordered a retrial in the case of a U.S. citizen who was sentenced to death in January as an alleged spy.

Iran's semi-official Fars news agency on March 5 quoted a judiciary spokesman as saying the court had "nullified" the execution sentence against Amir Mirza Hekmati, a native-born American of Iranian descent, after finding flaws in the case.


Khamenei backed court pushing back against Short Round?

Hekmati, a former U.S. Marine with dual U.S.-Iranian citizenship, was sentenced to death in January after Iran's Revolutionary Court ruled he was guilty of spying on behalf of the U.S. Central Intelligence Agency. He was born in the United States and holds dual Iranian and U.S. citizenship. He was accused by Iran's Intelligence Ministry of receiving training at U.S. bases in neighboring Afghanistan and Iraq.

The case will now be referred to another court.

Hekmati, who was detained last year while reportedly visiting his grandparents, is currently being held in solitary confinement in Tehran's Evin prison.

This article starring:
Amir Mirza Hekmati
Posted by: tipper || 03/05/2012 10:33 || Comments || Link || E-Mail|| [274 views] Top|| File under:
Israeli made drones flying over Syria
The Asharq alawsat newspaper reported that Turkish sources stated that Turkish radar systems spotted Israeli made drones circling over Syria.
 
According to the sources, it is possible that Israel is cooperating with the Syrian regime and the drones are spying on opposition activists or, the aircraft may be Russian, purchased from Israel.
Posted by: trailing wife || 03/05/2012 04:48 || Comments || Link || E-Mail|| [321 views] Top|| File under:
Thirteen French soldiers 'captured by Syrian Army'
Thirteen French soldiers have been captured by Syrian forces according to the Lebanon-based Daily Star newspaper, the first mainstream media outlet to report on rumours of Western troops on the ground.

The French foreign ministry dismissed the report, however, telling the Daily Telegraph that not a single French soldier is on Syrian soil.

But the defence ministry was less categorical, saying it neither confirmed nor denied the claim.


That may be just good operations policy.

A photographer who recently escaped from the besieged Syrian city of Homs also dismissed suggestions French soldiers had intervened to secure his evacuation and that of three other Western reporters.

The Daily Star cites a Damascus-based Pro-Syrian Palestinian source as alleging that the soldiers are being held in a field hospital in Homs. The source claimed officials in Paris and Damascus are brokering a deal on what to do with the French nationals.
Posted by: tipper || 03/05/2012 04:47 || Comments || Link || E-Mail|| [398 views] Top|| File under:
Beirut Rival Pro- and Anti-Assad Demos Held without Incident
[An Nahar] Amid strict security measures and a heavy deployment of troops, Beirut's Martyrs Square on Sunday was once again the scene of two rival yet peaceful demos supportive and critical of Syrian Hereditary President-for-Life Bashir Pencilneck al-Assad's


Despoiler of Deraa...


regime.

Speaking at the anti-Assad rally, Salafist

holy man

Ahmed al-Asir, Imam of Sidon's Bilal bin Rabah mosque, condemned the international community's refusal to intervene in Syria to end its crisis.

He said: "The developments in Syria have revealed the true colors of some sides that have long deceived us."

He made his statements before a demonstration in support of the Syrian revolution that was held in downtown Beirut.

He reiterated Syrian President Bashir al-Assad's remarks when he said that the world is conspiring against Syria, noting however that this conspiracy is directed against the Syrian people.

Asir noted that whenever the "murders against the Syrians increase, the world renews its refusal to intervene to end the unrest."

"They want Assad to increase his crimes against our brothers," he declared.

"The Islamic Ummah is still alive and well," he stressed.

"If the oppressors believe that they have destroyed our dignity, then they should think again," he continued.

"We are not relying on the United Nations


...aka the Oyster Bay Chowder and Marching Society...


to save the Syrian people, but we are relying on God and all free

Mohammedan

s and non-

Mohammedan

s," he stated.

He therefore called on the Arab world to act to save the Syrian people, condemning their ongoing inaction in this regard.

Furthermore, Asir said that the Aqsa mosque in the Paleostinian territories will also be liberated "once we are liberated from ourselves and oppressors."

"We not only seek to liberate the Aqsa mosque, but the Church of Nativity as well," he stated.

Addressing Christians in

Leb

, he remarked: "You can protect

Mohammedan

s in the regions by remaining in the Middle East because Israel is seeking to kick you out of the area."

The anti-Assad demonstration was held simultaneously with another supportive of the Syrian regime and organized by the Baath party.

Tensions were high in downtown Beirut because of fears that the rival rallies could spiral into unrest.

The demonstrations took place however without incident.

Baath official Ibrahim Issa delivered a speech during the rally, stressing that "we, in

Leb

, are against the conspiracy targeting the region."

"Our relation with Syria is brotherly and special and we won't tolerate that

Leb

be a launching pad for aggression against Syria," Issa said.

Baath partisans waved the flags of Russia and China to extend gratitude for the two world powers' vetoing of U.N. resolutions condemning the Syrian regime over its bloody crackdown on dissent.

They also burned a portrait of Progressive Socialist Party leader MP
Walid Wally Jumblat


... Druze politician, head of the Progressive Socialist Party, who's been on every side in Leb at least four times. He'll sell you his friends for a dollar, but family comes higher because of shipping and handling...


, who has voice support for the Syrian revolt and called on Assad to step down.

Some pro-Baath demonstrators also shouted slogans against Qatar over its anti-regime stances.

Prime Minister
Najib Miqati praised in a statement the "peaceful demonstrations," saying the Lebanese people have the right to stage rallies.

He also praised the army and security forces for the measures they took to prevent any possible unrest.

The premier had held contacts with Interior Minister Marwan Charbel on his efforts to keep the peace in downtown Beirut.

The minister was present at the scene to oversee the security measures in the area.

Various parties from the rival March 8 and 14 political camps had announced that they will not participate in the demonstrations.

The Mustaqbal


... the Future Movement, political party led by Saad Hariri...


movement had announced in a statement on Saturday: "The call for demonstration at this time does not serve the Syrian revolution."

"The movement has nothing to do with this activity," it added.

The daily Ad Diyar meanwhile reported on Sunday that Hizbullah and the AMAL parties had also announced that they will not take part in the demonstrations, saying that they had not even been invited to participate in them.

Al-Jamaa Islamiya had also announced that it will not participate in the downtown rallies.

Salafist movements in Tripoli


...a confusing city, one end of thich is located in Lebanon and the other end of which is the capital of Libya. Its chief distinction is being mentioned in the Marine Hymn...


however had voiced their readiness to take part in the demonstrations, saying that they would stage a rally in the city's Nour square in support of the Beirut sit-ins.

Posted by: Fred || 03/05/2012 00:00 || Comments || Link || E-Mail|| [273 views] Top|| File under: Govt of Syria
Nasrallah: Negotiations to Return Jerusalem to Palestine are Unrealistic
[An Nahar] Hizbullah chief His Eminence Sayyed Hassan Nasrallah


The satrap of the Medes and the Persians in Leb...


stressed on Sunday that Jerusalem belongs to Paleostine, Arabs, and the

Mohammedan

s.

He said: "The choice to hold negotiations to return Jerusalem to Paleostine are unrealistic because Israel considers the city as its permanent capital."

He made his statements during a conference on the announcement of Jerusalem as the capital of Paleostine.

"The case of Jerusalem is a unique one because it is holy site for

Mohammedan

s and Christians around the world," he added.

"Every Paleostinian, Arab,

Mohammedan

, and Christian has a national, moral, and popular responsibility towards this city," Nasrallah continued.

Furthermore, he noted that the major changes in the world "lead us to believe that we are now more than even closer to liberating Jerusalem."

Posted by: Fred || 03/05/2012 00:00 || Comments || Link || E-Mail|| [292 views] Top|| File under: Hezbollah
World considers US, Israel threat not Iran: Chomsky
[Iran Press TV]
American scholar Noam Chomsky


...intellectual and political theorist of a socialist persuasion. He is noted for being so far out in left field he can't see the shortstop on every issue he pushes...


says the world does not accept the US portrayal of Iran as an "imminent threat" to global peace, and that Washington and Tel Aviv are instead seen as greater evils.

"There is little credible discussion of just what constitutes the Iranian threat, though we do have an authoritative answer, provided by US military and intelligence. Their presentations to Congress make it clear that Iran doesn't pose a military threat," Chomsky wrote in his latest article titled "What Are Iran's Intensions?" published Friday.

Chomsky added that even "the majority of Americans" recognized Iran's right to its nuclear energy program before Washington officials and media launched a "massive propaganda onslaught" against the Islamic Theocratic Republic over the past two years.

He added that presently powerful countries like Russia, China, India, and 120 member nations of the Non-Aligned Movement (NAM) oppose the US policy on Iran.

"Western commentary has made much of how the Arab dictators allegedly support the US position on Iran, while ignoring the fact that the vast majority of the population opposes it-a stance too revealing to require comment," he said.

Instead, Chomsky said, "Europeans regard Israel as the greatest threat to world peace," and in the Arab world he added, "Israel and the US are regarded as the pre-eminent threat."

Posted by: Fred || 03/05/2012 00:00 || Comments || Link || E-Mail|| [280 views] Top|| File under: Govt of Iran
Senior US senator calls for arming Syria rebels
WASHINGTON: A senior Republican US senator on Sunday called for arming Syria's rebels through the Arab League and suggested the imposition of "no drive" and "no fly" zones against Syrian military forces targeting the opposition.

Senator Lindsey Graham, an influential Republican voice on international policy, also said he was joining with Democratic Senator Richard Blumenthal to push a Senate resolution calling on the United Nations to declare Syrian President Bashar Assad a war criminal.


And then we can do some nation-building! Right guys?

Both senators are members of the Senate Armed Services Committee.

"We need more international pressure," Graham told the program "Fox News Sunday." "We need to help the rebels militarily, economically, and let Assad know that he is an international outlaw and be held accountable."

"I think the Arab League would be a good vehicle to provide military assistance to the opposition forces and we should consider that. We should consider (a) 'no drive, no fly' zone, too, pretty quickly," Graham added.

Graham suggested that the international community should use a similar approach to support Syria's opposition as was used by NATO in buttressing the rebels who eventually toppled Libyan leader Muammar Qaddafi last year.

"I think the Libyan model could serve us well," Graham said, although he did not lay out specifics for a US role.


Nor will he. He's rolled this verbal political grenade into Champ's tent, now he's going to watch what happens.

Blumenthal, speaking on the same program, also pointed to last year's Libya intervention as how to deal with Syria.

Referring to the US Congress, Blumenthal said, "There is very strong support for the kinds of initiatives that we saw in Libya. And Libya is a model for how we can aid rebels."

"But let me emphasize ... no American troops — none. No American troops on the ground, in direct aid, that will bolster that opposition," Blumenthal added.
Posted by: Steve White || 03/05/2012 00:00 || Comments || Link || E-Mail|| [334 views] Top|| File under:
Who's in the News
53
[untagged]
7
Govt of Pakistan
4
Arab Spring
4
Govt of Iran
3
Govt of Syria
2
al-Shabaab
2
al-Qaeda in Arabia
1
Baloch Liberation Army
1
Govt of Iraq
1
Lashkar-e-Islami
1
Commies
1
Sipah-e-Sahaba Pakistan
1
Govt of Sudan
1
Hezbollah
Bookmark
E-Mail Me
The Classics
The O Club
Rantburg Store
Comments Spam
The Bloids
The Never-ending Story
Thugburg
RSS Links
Gulf War I
The Way We Were
Bio
Merry-Go-Blog
Hair Through the Ages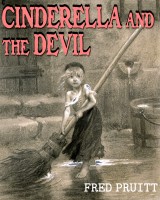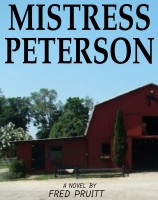 On Sale now!


A multi-volume chronology and reference guide set detailing three years of the Mexican Drug War between 2010 and 2012.

Rantburg.com and borderlandbeat.com correspondent and author Chris Covert presents his first non-fiction work detailing the drug and gang related violence in Mexico.

Chris gives us Mexican press dispatches of drug and gang war violence over three years, presented in a multi volume set intended to chronicle the death, violence and mayhem which has dominated Mexico for six years.
Click here for more information


Meet the Mods
In no particular order...


Steve White
Seafarious
Pappy
lotp
Scooter McGruder
john frum
tu3031
badanov
sherry
ryuge
GolfBravoUSMC
Bright Pebbles
trailing wife
Gloria
Fred
Besoeker
Glenmore
Frank G
3dc
Skidmark
Alaska Paul



Better than the average link...



Rantburg was assembled from recycled algorithms in the United States of America. No trees were destroyed in the production of this weblog. We did hurt some, though. Sorry.
54.80.115.140