Afghanistan
Dozens of insurgents surrender to Afghan authorities
Nineteen

bully boyz

including their commanders
laid down their weapons and surrendered to authorities in eastern Kunar province


... which is right down the road from Chitral. Kunar is Haqqani country.....


on Monday, local officials said.

"A total of 19 Talibs led by Taj Mohammad and Masood surrendered to the government in Kunar province," provincial head of peace council, Mawlawi Mohammad Hashim Munib said.

The men were active in Kunar and organised anti-government activities there, he said.

The commanders and his men submitted their weapons to Kunar police, officials said.

Mr Munib is confident that security will improve as more

bully boyz

renounce violence in the province.

It comes as a total of 19 Taliban led by a Taliban shadow governor on Monday surrendered to the government in Chisht-e-Sharif district of Herat


...a venerable old Persian-speaking city in western Afghanistan, populated mostly by Tadjiks, which is why it's not as blood-soaked as areas controlled by Pashtuns...


province, around 640 km from Kabul, provincial governor Daud Saba said.

The men were active in the province and fought against the government, he said. The shadow governor and their men submitted their weapons to security troops, he added.

In the past six months, five

Death Eater

groups have joined the Afghan

grinding of the peace processor

in the province, officials said.

Dozens of

bully boyz

have recently joined the

grinding of the peace processor

in the province after Afghan and NATO


...the North Atlantic Treaty Organization. A collection of multinational and multilingual and multicultural armed forces, all of differing capabilities, working toward a common goal by pulling in different directions...


forces increased military operations in the country to clear

Death Eater

s.
Posted by: trailing wife || 02/15/2012 00:00 || Comments || Link || E-Mail|| [263 views] Top|| File under:
Africa North
Moroccan gets 3 years for anti-king video
RABAT, Morocco -- A Moroccan court has convicted a student of "violating the sacred values" of the kingdom and sentenced him to three years in prison after a video posted online showed him criticizing the king, the state news agency reported Tuesday.

Abdelsamad Haydour, from Taza, a mountain town 187 miles (300 kilometers) east of the capital that has been a hot spot for violent protests, accused King Mohammed VI of oppressing his people in the 4-minute clip, and also called the monarch a dog, a dictator and a murder.

The monarchy has tolerated widespread protests over the last year, but the latest incident shows that there are still limits to the kind of criticisms permitted.

The video, available on YouTube.com, showed the 24-year-old talking with a friend outside on the street, surrounded by a group of young people. At one point, Haydour points to the camera while making his statements.

"For years they have just been educating us to be consumers and buy the products of the colonizers and their representatives in Rabat," the Moroccan capital, said Haydour, who also was fined $1,250.

On Feb. 7, another young Moroccan also was charged with attacking "sacred values" when he posted on Facebook mocking cartoons of the king. His trial is pending.
Posted by: Steve White || 02/15/2012 00:00 || Comments || Link || E-Mail|| [239 views] Top|| File under:
Report: Mossad bolsters activity in Tunisia
Israeli intelligence agency collaborating with CIA to revive spy network after revolution, Tunisian journal reports

The Mossad has bolstered its activity in several Tunisian cities since the start of the revolt that ousted President-for-Life Zine El Abidine Ben Ali


...who departed by popular demand in January, 2011, precipitating the Arab Spring...


 last January, a Tunisian magazine reported.
 
According to the Al-Musawar, the Israeli intelligence agency has been working with its US-based counterpart, the CIA, to revive its spy network in post-revolution Tunisia. The journal cited a report compiled by the Egyptian Yafa Research Center, which found that the Mossad's intelligence net is spread across several Tunisian metropolises -- each branch with its own speciality.

The branch stationed in Tunis, for example, tracks targets in Alegria. The one placed in Djerba, an island located 500 kilometers southeast of the capital, traces Libyan targets. The Sousse office deals with Tunisian internal affairs, the report claimed.
 
According to the Tunisian journal, the Mossad has three primary goals for its activity in the north African country; to form spy rings for sabotage and incitement purposes, to follow the development of events in neighboring Algeria and Libya, and to track what is left of the Paleostinian groups in Tunisia as well as Islamic and Salafi movements that are active there.
 
Another goal that the Mossad has assigned its agents, Al-Musawar reported, is to shadow the opposition groups in Tunisia -- especially those who oppose the

grinding of the peace processor

with Israel, while also protecting the interests of the Jewish communities in Tunisia, Algeria and Libya.
Posted by: trailing wife || 02/15/2012 00:00 || Comments || Link || E-Mail|| [239 views] Top|| File under:
Home Front: WoT
From the GITMO files: Captive charged with Musharref murder plan
MIAMI - US prosecutors in the Guantanamo war crimes tribunals filed charges on Tuesday against a Pakistani man who grew up in suburban Baltimore, alleging he plotted with al-Qaida to attack US targets and assassinate former Pakistani President Pervez Musharraf.

The charges against defendant Majid Khan allege that in 2002, he donned an explosives vest and sat in a mosque in Karachi, Pakistan, where Musharraf was expected. He planned to blow himself up and kill Musharraf but the plot was foiled when the president failed to show up, the charges said.


So he went home and took the boom vest off?

No doubt he hung it up very carefully in the closet against future need.

Prosecutors allege Khan also conspired with Khalid Sheikh Mohammed, the self-described mastermind of the September 11 attacks, to blow up underground gasoline storage tanks in the United States - attacks that apparently were not carried out.
And Khan is accused of conspiring with al-Qaida operatives in Indonesia to bomb bars, cafes and nightclubs frequented by Westerners.

This article starring:
Majid Khan
Posted by: || 02/15/2012 05:23 || Comments || Link || E-Mail|| [248 views] Top|| File under:
India-Pakistan
PM's contempt issue will take time to solve: Aitzaz
LAHORE: The contempt of court case is a question of $60 million [allegedly laundered by President Zardari] so it will take time to solve, Pakistan People's Party (PPP) leader Aitzaz Ahsan said on Tuesday. Aitzaz Ahsan, who happens to be the counsel for Prime Minister Yousaf Raza Gilani in the Supreme Court contempt case, was taking to the media after submitting his documents in the Election Commission office.

He said the respect of parliament would not be at stake due to pending cases. "Although the judiciary has respect, parliament is the supreme institution of the country," he said, adding that representatives of parliament would be released from all cases with respect and honour.

He made it clear that there was no threat to the Supreme Court and all institutions of the country were working within their limits. The PPP leader said his party wanted all institutions of the country to work within their constitutional limits. Aitzaz said that after getting elected a member of parliament, he would work to ensure supremacy of the constitution and the law.

Posted by: Steve White || 02/15/2012 00:00 || Comments || Link || E-Mail|| [235 views] Top|| File under:
Pakistan allows NATO to fly food into Afghanistan
ISLAMABAD: Islamabad publicly admitted on Tuesday that it had allowed NATO to use Pakistani airspace to fly supplies into Afghanistan, despite a more than two-month blockade on the border crossings.

"Pakistan has allowed the US and NATO to use its airspace for supplies to their forces in Afghanistan on humanitarian grounds. The permission has been given for food items," a defence ministry official quoted Defence Minister Ahmed Mukhtar as saying at a function in Islamabad. "Since the food items were perishable, we have allowed them to transport them by air to Afghanistan. We have told them to take the supplies out by air and don't bring more for the time being," the official quoted him as saying.

US ambassador to Islamabad, Cameron Munter, last week confirmed that NATO had continued to fly supplies into Afghanistan despite Pakistan's closure of the border to NATO trucks and oil tankers on November 26.

Parliament is expected to vote on a revised framework for relations with the US this week that could pave the way for the government to reopen the supply line. Also, senior Pakistani officials have said in recent days that the government should fully reopen its border to NATO supplies as long as it can negotiate better fees from the coalition.


Since it's all about the boodle...
Posted by: Steve White || 02/15/2012 00:00 || Comments || Link || E-Mail|| [283 views] Top|| File under:
President proposes $2.4 billion for Pakistan in budget
The US President Barack Obama
I am the change that you seek...
's administration on Monday proposed $2.4 billion in financial aid to Pakistain for the fiscal year 2012-13 while unveiling its annual budget of $3.8 trillion that calls for tax hikes on the rich, reports said.

Of this, $2.2 billion is in assistance to strengthen democratic and civil institutions that provide a bulwark against extremism and support joint security and counter- terrorism efforts, including $800 million for the Pakistain Counter-insurgency Capability Fund, the State Department said soon after the White House sent the budgetary proposals to the Congress.

In all, the budgetary proposals of President Barack Obama provides $8.2 billion for Overseas Contingency Operations to support the extraordinary and temporary costs of civilian- led programmes and missions in Iraq, Afghanistan and Pakistain.
Posted by: trailing wife || 02/15/2012 00:00 || Comments || Link || E-Mail|| [270 views] Top|| File under:
Israel-Palestine-Jordan
UNRWA to stop financial aid to impoverished Gaza families
(Ma'an) -- The United Nations


...what started out as a a diplomatic initiative, now trying to edge its way into legislative, judicial, and executive areas...


Relief and Works Agency said Monday that it will not be able to continue cash allowances for impoverished families in the

Gazoo

Strip.

UNRWA

front man

Adnan Abu Hasna said a program providing 40 shekels to each individual in poor families will have to be cut after April due to a shortage in donor funds.

The financial support is used by families below the poverty line to meet their basic needs, he said.

Despite the financial crisis, UNRWA will continue with its food programs in the coastal enclave, and to highlight to the international community the issue of impoverished refugee families in

Gazoo

, he added.

Abu Hasna called on the international community and donor countries to save the financial aid program in

Gazoo

.

UNRWA was founded in 1949 to serve refugees in

Gazoo

, the West Bank and neighboring Arab countries after hundreds of thousands were displaced from Paleostine when Israel was created. The agency's most recent mandate extends to June 30, 2014.
Posted by: trailing wife || 02/15/2012 00:00 || Comments || Link || E-Mail|| [244 views] Top|| File under:
Split in Hamas frustrating Palestinian unity
PA President Abbas waiting for

Hamas, always the voice of sweet reason,

confirmation to implement Doha deal, senior Fatah member Sha'ath tells Ma'an.

Disagreement within the Hamas leadership over a reconciliation deal signed by leaders of Hamas and the Paleostinian Authority in Qatar is stalling the formation of a unity government, senior Fatah member Nabil Sha'ath said Monday.

Paleostinian Authority President the ineffectual Mahmoud Abbas


... a graduate of the prestigious unaccredited Patrice Lumumba University in Moscow with a doctorate in Holocaust Denial...


is waiting to hear confirmation from Hamas that they will stand behind an interim government under his premiership, Sha'ath told Paleostinian news agency Ma'an.

Sha'ath made the comments as an open leadership split within Hamas - the first of its kind in the history of the Islamist movement - arose over how far it should go in closing ranks with Fatah. Hamas has been working with the PA to end a conflict with Fatah that erupted after Hamas won Paleostinian elections in 2006, and forcefully ejected Fatah from the

Gazoo

Strip the following year.

Some leaders in Hamas have said it would be illegal for Abbas to become prime minister of an interim government while he is still president, a part of the deal that Abbas and Hamas leader Khaled Mashaal signed in Doha. Sha'ath rejected such claims on Monday as untrue.

The senior Fatah leader - who has visited

Gazoo

since the signing of a reconciliation agreement between the PA and Hamas in Cairo last May - said there is nothing in Paleostinian law which prevents the president from appointing himself to the position of prime minister.

"The issue here is not constitutional," he said. "The solution is a political solution."

Sha'ath said he hoped that "Hamas does not make [the deal] an obstacle," adding that "we in Fatah will not use this as an excuse to stop working towards unity."

Sha'ath said Fatah would have "no role" in helping to solve what he called an "internal issue" within Hamas.
Posted by: trailing wife || 02/15/2012 00:00 || Comments || Link || E-Mail|| [234 views] Top|| File under:
Israel raises alert level across country following attacks abroad
Public Security Minister Yitzhak Aharonovitch on Tuesday raised the level of alert across the country following Monday's terror attacks in Georgia and India.

Israel boosted the level of alert at all of its embassies abroad following the attacks on Monday.
Posted by: trailing wife || 02/15/2012 00:00 || Comments || Link || E-Mail|| [238 views] Top|| File under:
Fifth Rev. Guard Commander Dies of 'Heart Attack'
The Iranian State media just announced that another high ranking Revolutionary Guard commander, Ahmad Sodagar, has died of a heart attack.


You sure it wasn't acute cirrhosis?

Sodagar, a major general, had served as the head of security and intelligence of the Guards' Khatam-al-Anbia Base and was the chief commander of the Guards' Prophet Mohammad Division. He had served in the Iran-Iraq war and, at the time of his death, was the head of the program "Defaeh Moghadas" or Holy Defense.



This is the fifth Guard commander to die because of a heart attack or stroke in the past month.

This is the fifth Guard commander to die because of a heart attack or stroke in the past month.

Those reported to have died before him were:

Vafa Ghafarian (52), a senior Guard officer, former senior manager of the Guards defense industry and electronic warfare, and the active chairman of Iran's telecommunications. It was announced that he died due to illness, although the exact cause of death was not reported.

Abbas Mehri (52), another senior commander of the Guards, was reported by the Iranian authorities to have died in recent days of a stroke.

Ahmad Siafzadeh (55), former head of the Guards University died in recent days due to heart attack.

Mansour Torkan (50), former Guard commander and general manager of a company affiliated with the municipal office of Tehran. The cause of his death was announced as a stroke.

As reported before, a "Removal Committee" was formed recently by the order of Iran's Supreme Leader Ayatollah Khamenei. The agenda of this committee is based on the possibility of war with the United States. Its mission includes sabotage and assassination before the war, during the war and after the war.

The activities also include "accidental" deaths of opposition members, "suspicious deaths" of those commanders within the Iranian armed forces opposing war, and terrorizing known personalities not in line with Khamenei, then blaming it all on the regime's enemies. Bombings in public places would again be blamed on the enemies to heighten fear among the populace and consolidate power within loyal forces.
Posted by: Anonymoose || 02/15/2012 11:10 || Comments || Link || E-Mail|| [302 views] Top|| File under:
Experts say Iran has "neutralized" Stuxnet virus
We'll be the judge of that...

Iranian engineers have succeeded in neutralizing and purging the computer virus known as Stuxnet from their country's nuclear machinery, European and U.S. officials and private experts have told Reuters.


What about the four or five similar viruses they recently discovered had been floating around for a while? Have those also been neutralized and purged? Have they yet determined how the darned things got in to secure, hidden facilities?

The malicious code, whose precise origin and authorship remain unconfirmed, made its way as early as 2009 into equipment controlling centrifuges Iran is using to enrich uranium, dealing a significant but perhaps temporary setback to Iran's suspected nuclear weapons work.

Many experts believe that Israel, possibly with assistance from the United States, was responsible for creating and deploying Stuxnet. But no authoritative account of who invented Stuxnet or how it got into Iran's centrifuge control equipment has surfaced.

U.S. and European officials, who insisted on anonymity when discussing a highly sensitive subject, said their governments' experts agreed that the Iranians had succeeded in disabling Stuxnet and getting it out of their machinery.


How can that be determined without examining every single machine, access to which the US and European experts most certainly did not get?

The officials declined to provide any details on how their governments verified that the Iranians had ultimately defeated the virus. It was not clear when it occurred but secrecy on the subject has been so tight that news is only now emerging.


They don't know who created it or how it got into Iranian equipment, but they're certain the Iranians have fixed it. Right...

Some officials said they believe that the Iranians were helped in their efforts by Western cybersecurity experts, whose detailed technical analyses of Stuxnet's computer code have circulated widely on the Internet. Once the Iranians became aware that their equipment had been infected by the virus, experts said it would only have been a matter of time before they would have been able to figure out a way of shutting down the malicious code and getting it out of their systems.

"If Iran would not have gotten rid of Stuxnet by now (or even months ago), that would indicate that they were complete idiots," said German computer security consultant Ralph Langner. Langner is regarded as the first Western expert to identify the ultra-complex worm and conclude that it was specifically targeted toward equipment controlling Iranian nuclear centrifuges.

Peter Sommer, a computer security expert based in Britain, said that once Iran had detected the presence of the worm and figured out how it worked, it shouldn't have been too hard for them to disable it. "Once you know that it's there it's not that difficult to reverse engineer... Neutralization of Stuxnet, once its operation is understood, would not be that difficult as it was precisely engineered to disrupt a specific item of machinery.

"Once Stuxnet's signature is identified it can be eliminated from a system," Sommer added.

Private experts say that however well-crafted the original Stuxnet was, whoever created it probably would have to be even more clever if they want to try to supplant it with new cyber-weapons directed at Iran's nuclear program.

"Aspects of Stuxnet could be re-used, but it is important to understand that its success depended not only on 'clever coding' but also required a great deal of specific intelligence and testing. It was the first known highly-targeted cyber-weapon, as opposed to more usual cyber weapons which are more diffuse in their targeting," Sommer said.

David Albright, a former United Nations weapons inspector who has extensively investigated Iran's nuclear program for the private Institute for Science and International Security, which he leads, said that spy agencies would have to go back to the drawing board if they're intent on continuing to try to hobble Iran's nuclear program via cyber-warfare.

"I would assume that once Iran learned of Stuxnet, then intelligence agencies looked at this method of cyber attack as compromised regardless of how long it has taken Iran to neutralize it. It is a cat and mouse game."

But Albright added that "intelligence agencies have likely been looking at more advanced forms of attack for a couple of years that they hope will catch the Iranians unprepared."
Posted by: Steve White || 02/15/2012 00:00 || Comments || Link || E-Mail|| [247 views] Top|| File under:
Iran to unveil nuclear 'achievements' Wednesday
TEHRAN — Iranian President Mahmoud Ahmadinejad is to unveil several unspecified nuclear "achievements" on Wednesday, his government's website said.

"Several completed nuclear projects will be unveiled tomorrow in the presence of the president," the official website said on Tuesday. "Experts believe these achievements will show the world the extraordinary capability and knowledge of Iranians."
It added that the progress will underline Iran's scientific adherence to "nuclear power for all and nuclear weapons for none," the website said.

The announcement confirmed a vow made by Ahmadinejad on Saturday to inaugurate "important nuclear projects" within "days," in a speech marking the anniversary of Iran's 1979 Islamic revolution.
Posted by: Steve White || 02/15/2012 00:00 || Comments || Link || E-Mail|| [335 views] Top|| File under:
France sets up humanitarian fund for Syria
PARIS - France said on Tuesday it had created an emergency fund for aid agencies looking to help the Syrian people and would propose a similar one at an international level next week when countries meet in Tunisia to discuss the escalating crisis.


The French version of the 'Widows Ammunition Fund'?

Paris had previously proposed "humanitarian corridors" with Syrian approval or with an international mandate for shipping food and medicine to alleviate civilian suffering while Damascus cracks down on an uprising against President Bashar al-Assad.

Foreign Minister Alain Juppe met humanitarian organisations on Tuesday and pledged 1 million euros to finance groups trying to offer humanitarian help to Syria.

"(The minister) insisted that France is working at all international levels to ensure the right to access the population," said a foreign ministry statement.

International powers are due to meet in Tunis on Feb. 24 as part of a newly-created "Friends of Syria Group" aimed at trying to find a way of peacefully ending the conflict in Syria
Posted by: Steve White || 02/15/2012 00:00 || Comments || Link || E-Mail|| [242 views] Top|| File under:
Syrian National Council to choose leader Wednesday
PARIS -- The Syrian National Council, the main opposition group against President Bashar al-Assad's regime, said it will meet Wednesday in Doha to choose a new leader or extend the term of current head Burhan Ghalioun.

"We are meeting tomorrow in Doha to choose a president. There will be several candidates and we want to take an independent decision, without external interference," SNC spokeswoman Basma Kodmani told AFP by telephone from Doha. She said the group wanted to make a choice based on who would do the best job and not on "denominational etiquette."

Kodmani said the council's rules require it to choose its leader every three months. "In general there is a rotation, but there can be exceptions," she said.


Like, for example, when a strongman emerges...

According to several sources within the SNC, three candidates have emerged for the leadership: Ghalioun, the leader since the SNC's founding last October, Kodmani and George Sabra, a long-time dissident.

The SNC is hoping to win recognition abroad as Syria's legitimate authority amid an anti-regime uprising that has seen more than 6,000 people killed since Assad's forces began their brutal crackdown on protesters in March
Posted by: Steve White || 02/15/2012 00:00 || Comments || Link || E-Mail|| [232 views] Top|| File under:
China withdraws support to Assad
BEIJING/BEIRUT/BERLIN: China will not protect the regime of Syria's President Bashar Assad, Premier Wen Jiabao said, after Beijing drew international ire for vetoing a UN resolution on the country.

Wen's comments, during an EU-China summit on Tuesday, came after the United Nations' top human rights representative said the world body's inaction had "emboldened" the Syrian government to use overwhelming force against its own civilians. "China will absolutely not protect any party, including the government in Syria," Wen said in Beijing.

He added that the priority now was to "prevent war and chaos" in the violence-hit country.

China and Russia have faced a barrage of criticism for blocking a UN Security Council resolution condemning the bloody crackdown on protests in Syria, including from Arab nations with which Beijing normally has good ties.

German Chancellor Angela Merkel said Tuesday the EU backs the Arab League's "firm stance" on Syria and will support it through further sanctions, ahead of talks with the head of the pan-Arab body. The EU plans to adopt a new round of sanctions against Assad's regime on Feb. 27, according to EU foreign policy chief Catherine Ashton's spokesman Michael Mann.
Posted by: Steve White || 02/15/2012 00:00 || Comments || Link || E-Mail|| [243 views] Top|| File under:
Iran increases presence in Syria
Revolutionary Guards,

Hezbullies

operatives aiding Assad's brutal crackdown on protesters now number in the hundreds

Iran has significantly increased its involvement in Syria over the past few days, Ynet learned Monday.
 
The presence of Iran's Revolutionary Guards and

Hezbullies

operatives assisting Syrian
Hereditary President-for-Life Bashir Pencilneck al-Assad


Light of the Alawites...


's in his brutal crackdown of protesters now number in the high hundreds; while the Arab League


...an organization of Arabic-speaking states with 22 member countries and four observers. The League tries to achieve Arab consensus on issues, which usually leaves them doing nothing but a bit of grimacing and mustache cursing...


said that it will not supply the rebels with arms unless the bloodshed comes to a halt.

The majority of Iranian and

Hezbullies

operatives in Syria supply Assad's army with intelligence and train the Damascus


...Capital of the last overtly fascist regime in the world...


forces on weapons' maintenance and reconnaissance. A smaller group of operatives is involved in the actual fighting.  

Tehran has also increased the financial assistance it lends Damascus. It also maintains regular flights to the Syrian capital -- a practice Arab League members have suspended due to the escalating violence.
 
Iran's financial aid is one of Assad's lifelines, as it keeps the middle class in Damascus and Halab (Aleppo


...For centuries, Aleppo was Greater Syria's largest city and the Ottoman Empire's third, after Constantinople and Cairo. Although relatively close to Damascus in distance, Aleppans regard Damascenes as country cousins...


) from rising against him as well.
 
The Islamic Theocratic Republic's decision to bolster ties with Syria at a time when Tehran has to deal with growing international sanctions, imposed on it over its refusal to suspend its nuclear program, indicates that the ayatollah's regime believes Assad and his government can survive the uprising.
Posted by: trailing wife || 02/15/2012 00:00 || Comments || Link || E-Mail|| [235 views] Top|| File under:
Who's in the News
55
[untagged]
Bookmark
E-Mail Me
The Classics
The O Club
Rantburg Store
Comments Spam
The Bloids
The Never-ending Story
Thugburg
RSS Links
Gulf War I
The Way We Were
Bio
Merry-Go-Blog
Hair Through the Ages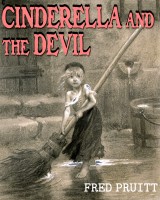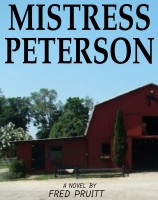 On Sale now!


A multi-volume chronology and reference guide set detailing three years of the Mexican Drug War between 2010 and 2012.

Rantburg.com and borderlandbeat.com correspondent and author Chris Covert presents his first non-fiction work detailing the drug and gang related violence in Mexico.

Chris gives us Mexican press dispatches of drug and gang war violence over three years, presented in a multi volume set intended to chronicle the death, violence and mayhem which has dominated Mexico for six years.
Click here for more information


Meet the Mods
In no particular order...


Steve White
Seafarious
Pappy
lotp
Scooter McGruder
john frum
tu3031
badanov
sherry
ryuge
GolfBravoUSMC
Bright Pebbles
trailing wife
Gloria
Fred
Besoeker
Glenmore
Frank G
3dc
Skidmark
Alaska Paul



Better than the average link...



Rantburg was assembled from recycled algorithms in the United States of America. No trees were destroyed in the production of this weblog. We did hurt some, though. Sorry.
54.80.103.120