Africa North
Roadside bomb kills Algerian soldier
[Maghrebia] A roadside bomb explosion killed one Algerian soldier and injured two civilians on Friday (December 25th) near Tizi-Ouzou, Tout sur l'Algerie reported. The remotely-detonated blast targeted a National Army truck convoy in the village of Taboudoucht. The military trucks were reportedly part of an anti-terrorist operation in the Kabylie region.
Posted by: Fred || 12/28/2009 00:00 || Comments || Link || E-Mail|| [333 views] Top|| File under: al-Qaeda in North Africa
Former Touareg rebel assisting effort to free kidnapped Spaniards
[Maghrebia] A former Touareg rebel leader is participating in talks to obtain the release of 3 Spanish humanitarian aid workers kidnapped in Mauritania last month by al-Qaeda terrorists, ANI reported on Sunday (December 27th). Iyad Haj is now Mali Consul in Jeddah, Saudi Arabia. In 2003, he helped obtain the release of more than 30 foreign hostages held in the western desert of northern Mali, the Nouakchott daily noted.
Posted by: Fred || 12/28/2009 00:00 || Comments || Link || E-Mail|| [274 views] Top|| File under: al-Qaeda in North Africa
Arabia
Al-Qaeda group in Yemen gaining prominence
The al-Qaeda branch linked to the attempt to blow up a Detroit-bound Northwest Airlines flight has for the past year escalated efforts to exploit Yemen's instability and carve out a leadership role among terrorist groups, say Yemeni and Western officials, terrorism analysts, and tribal leaders.

U.S. authorities say Umar Farouk Abdulmuttalab, the Nigerian suspect who tried to ignite explosive chemicals with a syringe sewn into his underwear, may have been equipped and trained by an al-Qaeda bombmaker in Yemen. He allegedly made that claim to FBI agents after his arrest. If the claim is true, it represents a significant increase in the activities of al-Qaeda in the Arabian Peninsula and the emergence of a major new threat to the United States, the Middle East and the Horn of Africa.


No doubt Europe as well, unless AQ-AP plans to leave that to the Pakistani groups.

"Al-Qaeda started in Yemen and the Arabian Peninsula, but it was raised and nurtured in Afghanistan, Pakistan, Iraq and other places. Now it is clear that it is coming back to its roots and growing in Yemen," said Saeed Obaid, a Yemeni terrorism expert. "Yemen has become the place to best understand al-Qaeda and its ambitions today."


Relegating Osama bin Laden and his little friends even further into the background? How nice for them -- when they are finall captured/killed, nobody will care except the wife and children held hostage in Iran.

The branch, known as AQAP, is still a work in progress, officials and analysts said. It is led by a new generation of Yemeni and Saudi militants keen on transforming Yemen into a launching pad for jihad against the United States, its Arab allies and Israel.


Not that they've paid more than occasional verbal attention to Israel's neighbors continue to handle that as well as can be done.

They have used Yemen's vast stretches of ungoverned, rugged terrain; loose-knit tribal structures and codes; widespread sympathy for al-Qaeda; and animosity toward U.S. policies to lure new recruits and set up training bases.

The group has yet to notch a catastrophic attack against the United States or its allies, suggesting that the organization is still too weak to operate effectively outside Yemen. Yet despite operative failures and setbacks, it has shown a resilience and ability to quickly regroup and cause havoc inside the country.

The branch appears to be trying to fill a void left by al-Qaeda's central body, led by Osama bin Laden, which has been weakened by military assaults in Pakistan and Afghanistan. Although the branch mostly operates independently, AQAP leader Nasir al-Wuhayshi, who comes from a wealthy family and once served as bin Laden's personal secretary, is believed to have strong contacts with the al-Qaeda head, analysts say.

U.S. and Yemeni officials say Wuhayshi and his deputy, Said al-Shihri, a Saudi national and former detainee at the U.S facility at Guantanamo Bay, were at the meeting, along with Anwar al-Aulaqi, the radical Yemeni American cleric linked to the gunman charged with killing 13 people at Fort Hood, Tex., Nov. 5. The fate of the three men is still unknown. Eyewitnesses and tribal leaders in the area expressed doubts that the men had died or were even at the meeting

The current AQAP generation has its roots in a February 2006 jailbreak of 23 prisoners from a maximum-security prison in Sanaa, the capital. U.S. and Yemeni officials said the prisoners were aided by Yemeni intelligence officials sympathetic to al-Qaeda. The escapees included Wuhayshi and several high-profile operatives behind the Cole bombings. Wuhayshi, who is believed to be in his early 30s and to have fought alongside bin Laden in Afghanistan, soon began to rebuild the branch.

Until a year ago, the branch mostly targeted tourists, missionaries, oil installations and other soft targets in Yemen. In November 2008, heavily armed al-Qaeda gunmen attacked the U.S. Embassy, detonating a car bomb that left 16 dead, including six of the assailants. The embassy attack, analysts and officials said, was believed to have been a direct order from bin Laden. Two months later, the Yemeni and Saudi Arabian branches of al-Qaeda merged to create AQAP.

Today, the branch has about 100 core operatives, most in their 20s and 30s. But it has countless sympathizers and immense tribal support in southern and eastern provinces, said Abdulelah Hider Shaea, a Yemeni journalist with close ties to al-Qaeda. Shaea, who interviewed Wuhayshi in an al-Qaeda hideout earlier this year, said he saw several Muslims with Australian, German and French citizenships. In a report to parliament last week, Deputy Prime Minister for Defense and Security Rashad al-Alimi said militants killed in a Dec. 17 airstrike included Yemenis, Saudis, Pakistanis and Egyptians. U.S. officials have said some militants are leaving Pakistan and Afghanistan to fight in Yemen.

Since the merger, AQAP has improved its abilities to spread its message. It has an online magazine called Sada al-Malahim, or "the echo of epic battles," and regularly beams videos and communiques to Web sites and jihadist forums. On Oct. 29, AQAP published an article in its online magazine saying "that whoever wants to carry out jihad with us," the group would "guide him in the appropriate way to kill."

The group has launched five attacks this year, compared with 22 in 2008, Western diplomats said. But the targets have been higher-profile. In August, the branch dispatched a Saudi suicide bomber with explosives hidden on or in his body who slipped past airport security checkpoints and nearly killed Saudi Prince Mohammed bin Nayef, the head of the kingdom's counterterrorism operations. The bomber, according to some reports, used the same chemical explosives that Abdulmuttalab allegedly did. Last month, AQAP militants ambushed and killed three senior Yemeni security officers and four bodyguards in Hadramawt province. And last week, Alimi said the branch was planning to launch suicide bombings against the British Embassy and foreign schools.

On Sunday, AQAP issued a communique declaring that it would take revenge for the Dec. 17 airstrikes.
Posted by: ryuge || 12/28/2009 01:47 || Comments || Link || E-Mail|| [966 views] Top|| File under:
Yemeni rebels say they'll leave Saudi Arabia if attacks end
Yemeni Shiite rebels are willing to withdraw from Saudi territory in exchange for an end to cross-border attacks by the Saudi military, a rebel spokesman said on Wednesday. "We are prepared to withdraw from sites if ... Saudi Arabia does not attack any one of us from its territory," said the rebel spokesman, Mohammad Abdel-Salam.

On Tuesday, Saudi Deputy Defense Minister Prince Khaled bin Sultan gave Yemeni rebels, who are known as Houthis, the name of their leader, 24 hours to withdraw from the border village of Al-Jabiri.

"They have 24 hours to surrender, or we will destroy them," he said.

The rebels mocked the ultimatum in a statement on their website late on Tuesday, asking why Saudi forces had not already moved against the village. "The question is: what have you been doing these past days?" the statement said.

The rebels' spokesman said their key grievance against Saudi Arabia was the kingdom's decision to allow the Yemeni army to use its territory against their positions, a charge that Riyadh denies.

"We believe that the essence of the problem with Saudi Arabia is not land or borders, for we faced Yemeni aggression from Saudi Arabia," Salam said.

"We entered Saudi territory in response to Saudi aggression against Yemen, by its air force and through ground attacks in Saada [province]," he added. "All we ask for is good neighborly relations."

Fighting between Saudi forces and the rebels kicked off on November 3, when the kingdom accused the rebels of killing a border guard and occupying two villages in its territory.

Saudi jets began bombing rebel positions in the area the following day.
Posted by: Fred || 12/28/2009 00:00 || Comments || Link || E-Mail|| [324 views] Top|| File under:
Britain
25 Brits in jet bomb plots?
COPS fear that 25 British-born Muslims are plotting to bomb Western airliners. The fanatics, in five groups, are now training at secret terror camps in Yemen. It was there London-educated Umar Abdulmutallab, 23, prepared for his Christmas Day bid to blow up a US jet.

The British extremists in Yemen are in their early 20s and from Bradford, Luton and Leytonstone, East London. They are due to return to the UK early in 2010 and will then await internet instructions from al-Qaeda on when to strike.

A Scotland Yard source said: "The great fear is Abdulmutallab is the first of many ready to attack planes and kill tens of thousands. We know there are four or five radicalised British Muslim cells in the Yemen. They are due back within months when they will be under constant surveillance."

The 25 suspects, of Pakistani and Somali descent, were radicalised in UK mosques. Some had been to university and studied engineering or computer sciences. Others were former street gang members.

Special Branch monitored them as they flew to Yemen, in the Middle East, from British airports in the spring and summer. In almost every case, their tickets were paid for in cash and bought less than a week before travel.

The source added: "Imams would have promised them rewards in heaven for becoming suicide bombers prepared to kill Westerners."

PM Gordon Brown and Metropolitan Police Commissioner Sir Paul Stephenson were being briefed.

The warnings came as another Nigerian was last night held in Detroit on the same flight attacked on Christmas Day. It later emerged the man had fallen ill.
Posted by: lotp || 12/28/2009 00:00 || Comments || Link || E-Mail|| [303 views] Top|| File under:
Home Front: WoT
Al Qaeda: We're Behind Attempted Plane Bombing
Al Qaeda in the Arabian Peninsula on Monday claimed responsibility for the attack on a U.S. airliner bound for Detroit on Christmas Day, saying it was retaliation for a U.S. operation against the group in Yemen.

Federal authorities met Monday to reassess the U.S. system of terror watchlists to determine how to avoid the type of lapse that allowed a man with explosives to board the flight in Amsterdam even though he was flagged as a possible terrorist.

In a statement posted on the Internet, Al Qaeda in the Arabian Peninsula said 23-year-old Nigerian Umar Farouk Abdulmutallab coordinated with members of the group, an alliance of militants based in Saudi Arabia and Yemen.

Yemeni forces, helped by U.S. intelligence, carried out two airstrikes against Al Qaeda operatives in the country this month. The second one was a day before Abdulmutallab attempted to bring down a Northwest Airlines flight as it prepared to land in Detroit.

The group said Abdulmutallab used explosives manufactured by Al Qaeda members.


One would think they'd be embarrassed by that little fact. After all, the vaunted AQ-AP explosives experts were only able to produce a bit of flame, rather than a workmanlike explosion. Even as a work accident it's pretty mortifying.

"He managed to penetrate all devices and modern advanced technology and security checkpoints in international airports bravely without fear of death," the group said in the statement, "relying on God and defying the large myth of American and international intelligence, and exposing how fragile they are, bringing their nose to the ground, and making them regret all what they spent on security technology."
Posted by: Sherry || 12/28/2009 15:14 || Comments || Link || E-Mail|| [285 views] Top|| File under:
Airline Bomber: trained in Yemen suicide camp
The man who allegedly tried to blow up a transatlantic passenger jet over Detroit has reportedly claimed that he is one from a production line of terrorists that has been trained in Yemen by al-Qaeda.


And yet he was a total failure, producing only a bit of a flame instead of a proper explosion, and not raising so much as a finger to keep from being subdued by a film director. One is inclined to question the quality of this particular production line.

Umar Farouk Abdulmutallab, who is charged with the attempted Christmas Day bombing of Northwest Airlines flight 253, told FBI agents others with similar training to him were now ready to launch their own attacks, according to the US network ABC.

The claim came as al-Qaeda in the Arabian Peninsula released its first communication since the failed bombing. In a written statement it called on "the people of the Arabian peninsula" to attack American military installations, ships and "spying embassies".

The US Embassy in Yemen was attacked by al-Qaeda affiliated terrorists in September 2008, and the USS Cole, a US Navy destroyer, was hit by al-Qaeda in 2000.

The attempted plane bombing on Christmas Day, which was intended to kill all 289 on board, failed only because the bomb's detonator did not work.


But aren't detonators the easy part?

Pete Hoekstra, a member of the House Intelligence Committee, said: "I think it's very clear it came very, very close. The explosive device went off, it became an incendiary device instead of an explosive device, which is probably what saved that airplane."
Posted by: Frozen Al || 12/28/2009 12:17 || Comments || Link || E-Mail|| [387 views] Top|| File under:
Man faces terrorism charge after threats
Follow-up on a story we had here last Friday.

A Memphis man was arrested Friday after he walked into seven local businesses and announced that he would bomb them if they didn't close, according to a police affidavit.

The report states that Mohamed Ibrahim, 35, threatened businesses on Poplar Avenue, Summer Avenue, Mendenhall, Perkins and Danny Thomas Boulevard.

"If you don't close this place up, I'm going to blow it to pieces," Ibrahim told customers at the BP Gas Station on the 300 block of Poplar, according to the report.

A police officer pulled over the suspect's black PT Cruiser


What kind of car is that for a kewl jihadi?

on Poplar and arrested Ibrahim, who was "very nervous" and appeared as if "he was trying to hide something," the report stated. The suspect tried to kick out the windows of a patrol car during the arrest and police said they had to use pepper spray to subdue him.

The FBI found three Islamic cassette tapes and miscellaneous papers in the suspect's car, which were removed for additional study, according to the affidavit. Police charged Ibrahim with commission of an act of terrorism, filing false reports and disorderly conduct. He posted $100 bond and was released, pending his court date on Monday.
Posted by: Steve White || 12/28/2009 10:47 || Comments || Link || E-Mail|| [345 views] Top|| File under:
Nigerian in aircraft attack linked to London mosque
Security agencies in Britain are investigating reports that Umar Farouk Abdulmutallab, the young Nigerian accused of attempting to blow up a transatlantic airliner, contacted radical Muslims while studying at university in London, The Independent understands.

Mohammed Mutallab, a cousin of the arrested man, has claimed that the 23-year-old came under the influence of extremist groups while in this country, and associates claim he visited the East London Mosque, which has attracted criticism for hosting Muslim hardline preachers, three times.

Posted by: || 12/28/2009 06:16 || Comments || Link || E-Mail|| [338 views] Top|| File under:
Officials: Only A Failed Detonator Saved Northwest Flight
Officials now say tragedy was only averted on Northwest flight 253 because a makeshift detonator failed to work properly.



"We've known for a long time that this is possible," said Richard Clarke, former counterterrorism czar and ABC News consultant, "and that we really have to replace our scanning devices with more modern systems."

Bomb experts say there was more than enough explosive to bring down the Northwest jet, which had nearly 300 people aboard, had the detonator not failed, and the nation's outdated airport screening machines may need to be upgraded.

"We've known for a long time that this is possible," said Richard Clarke, former counterterrorism czar and ABC News consultant, "and that we really have to replace our scanning devices with more modern systems."

Clarke said full body scans were needed, "but they're expensive and they're intrusive. They invade people's privacy."

Al Qaeda, said Clarke, is aware of this vulnerability in the U.S. airport security system. "They know that this is a weakness and an Achilles' heel in our airport security system and this is the second time they've tried it."
Posted by: Fred || 12/28/2009 00:00 || Comments || Link || E-Mail|| [349 views] Top|| File under: al-Qaeda
Disruptive Detroit passenger ill, not a threat
Police removed an airline passenger Sunday following a disruption on the same Detroit-bound flight that was subject to a failed bomb attack on Christmas Day.

An FBI spokeswoman in Detroit said Sunday's incident turned out to be nothing serious.

"Today (Sunday) at Detroit Metro Airport, the Joint Terrorism Task Force (JTTF) responded to a report from an incoming flight from Amsterdam where a passenger spent a lengthy time in the restroom. This raised concerns so an alert was raised. JTTF investigated and the investigation shows that this was a non-serious incident and all is clear at this point," the FBI spokeswoman told Fox News.

A law enforcement official said the man removed from a Sunday flight to Detroit posed no security risk to the plane. The official says the passenger was taken into custody after becoming verbally disruptive on landing. Subsequent interviews by investigators determined he was a businessman who became ill during the flight.

A source confirmed this report to Fox News, saying the passenger was indeed sick and that the incident appears to be "a non-event at this point."

Authorities did not find any sign of explosives.

A federal law enforcement official said the man, who was from Nigeria, was interviewed by authorities and the aircraft was swept. But the official said the incident was all an incredible coincidence.

DHS Press Secretary Sara Kuban issued a statement on the incident: "A passenger on today's Northwest flight 253 from Amsterdam to Detroit spent an unusually long time in the aircraft lavatory. Due to this unusual behavior, the airline notified TSA and the agency directed the flight to taxi to a remote area upon landing to be met by law enforcement and DHS."

"The passenger in question, a Nigerian national, was removed from the flight and interviewed by the FBI; indications at this time are that the individual's behavior is due to legitimate illness, and no other suspicious behavior or materials have been found."

"Though this does not appear at this time to be a security incident, in an abundance of caution, the aircraft was fully screened, with negative results, and all baggage is being rescreened before the aircraft taxis to the gate."

Several police vehicles and a police command unit had surrounded a Northwest Airlines plane at Detroit's Metro Airport Sunday after the pilot on the flight requested emergency help. The passenger reportedly became verbally disruptive and barricaded himself in the bathroom for an hour.

Two sources tell Fox News that the suspect boarded a plan in Lagos, Nigeria, with no baggage, and said the FBI has already sent an e-mail alert to other federal agencies notifying them of the incident.

A source told Fox News that the man taken into custody at the Detroit airport was a Nigerian national in his 30s. Federal officials know who the suspect is, but won't provide any more details.
Posted by: lotp || 12/28/2009 00:00 || Comments || Link || E-Mail|| [302 views] Top|| File under:
Sharp-dressed man helped bomber get onboard without a passport
A Michigan man who was aboard Northwest Airlines Flight 253 says he witnessed Umar Farouk Abdul Mutallab trying to board the plane in Amsterdam without a passport.

Kurt Haskell of Newport, Mich., who posted an earlier comment about his experience, talked exclusively with MLive.com and confirmed he was on the flight by sending a picture of his boarding pass. He and his wife, Lori, were returning from a safari in Uganda when they boarded the NWA flight on Friday.

Kurt HaskellLori and Kurt HaskellHaskell said he and his wife were sitting on the ground near their boarding gate in Amsterdam, which is when they saw Mutallab approach the gate with an unidentified man.

While Mutallab was poorly dressed, his friend was dressed in an expensive suit, Haskell said. He says the suited man asked ticket agents whether Mutallab could board without a passport. "The guy said, 'He's from Sudan and we do this all the time.'"

Mutallab is Nigerian. Haskell believes the man may have been trying to garner sympathy for Mutallab's lack of documents by portraying him as a Sudanese refugee.

The ticket agent referred Mutallab and his companion to her manager down the hall, and Haskell didn't see Mutallab again until after he allegedly tried to detonate an explosive on the plane.
Posted by: lotp || 12/28/2009 00:00 || Comments || Link || E-Mail|| [305 views] Top|| File under:
MI5 hunt for bomber's accomplices
Security sources believe that Umar Farouk Abdul Mutallab, 23, may have developed links with other extremists during the three years he spent studying at University College London.

The Security Service is concerned that the son of a respected Nigerian banker was "off the radar" while living in Britain from 2005 to 2008 on a student visa.

Little more than a year later he went on to attempt a terrorist attack after being trained by al-Qaeda. Officers are trying to track his movements and activities while in the country amid suspicions that he may not have acted alone.



Concerns were raised about the student visa system that allowed Mutallab to stay in Britain for three years. Whitehall officials have expressed fears previously that extremists were exploiting lax rules.

They suspect that he had planned to launch the attack from Britain but was stopped after being refused a student visa earlier this year to study at a college that was judged to have been bogus.

The MI5 investigation came as:

President Barack Obama ordered a review of US screening measures after it emerged that Mutallab was put on a "watch list" of terrorist suspects in November but was not included on a "no-fly" list that would have stopped him from flying into the US.

Tens of thousands of air passengers in Britain faced lengthy delays and confusion following the introduction of increased security on flights to the US.

Concerns were raised about the student visa system that allowed Mutallab to stay in Britain for three years. Whitehall officials have expressed fears previously that extremists were exploiting lax rules.

MI5 and the Metropolitan Police Counter Terrorism Command have drafted in extra staff to search for any links Mutallab may have to radicals. Sources said it was not Britain that supplied the information that led to Mutallab being put on the US "watch list".

"We have not come up with anything but we are now going back through our work to see if he may have been on the periphery of another group or trying to contact radicals in this country," said one.

"We need to know what he was doing in the UK and whether he was just a student. There may be some fragment that we come across that sheds some light on that."

Mutallabs attack raises questions about the operations of intelligence agencies on both sides of the Atlantic. British security officers will need to explain why they remained unaware of a would-be terrorist living in London for three years.

Earlier this year, Jonathan Evans, the head of MI5, suggested that al-Qaeda cells in Britain were being forced to "keep their heads down" due to the success of the services operations.

The attempted atrocity will also prompt concerns in the US that Britain is increasingly being used as a base by Islamic extremists planning attacks overseas.

In Washington, US officials are already under pressure to explain why the threat posed by Mutallab was not taken more seriously and why alarm bells did not ring when he paid for his ticket in cash and did not check in any luggage.

Embassy officials in Nigeria, who had been warned of Mutallabs behaviour by his father, were accused of not wording their warning more strongly. Janet Napolitano, the head of the Department of Homeland Security, said "there had never been any additional information supplied that would move him to a secondary list".

On Sunday, as US prosecutors charged Mutallab with attempting to blow up the Northwest Airlines Airbus, fresh details emerged of the plot.

He has told the FBI that al-Qaeda provided the bomb materials and training after he made contact with a cell in Yemen. He bought a ticket for almost $3,000 and, carrying a US visa issued in London last year, returned to Nigeria on Dec 24.

He flew to Schipol airport in Amsterdam and transferred to the flight to Detroit.

Mr Obama asked for a review of security and screening procedures after it emerged that Mutallab used explosive materials similar to those used in December, 2001, by Richard Reid, the so-called shoe bomber.

His device included PETN, one of the ingredients of the plastic explosive Semtex, but got through security in Nigeria and Holland. He had allegedly hidden the powder in a condom strapped to his inner thigh along with a syringe of liquid to mix with it.

It is thought that he assembled the device in the lavatory after complaining to fellow passengers about a stomach upset. It ignited but did not explode, merely causing a small fire that was extinguished by the crew as other passengers leapt on Mutallab.

Mutallab lived with relatives in a West End apartment while studying at UCL but cut off ties with his family after he graduated. He moved to the Middle East and then to Yemen, sending a text message last August warning them that they may not see him for a number of years.
Posted by: lotp || 12/28/2009 00:00 || Comments || Link || E-Mail|| [281 views] Top|| File under:
India-Pakistan
Suicide Bomber Kills 20+ at Shiite Processing in Karachi
KARACHI -- A suicide bomber struck a religious procession in Pakistan's business center Karachi Monday, killing at least 20 people in the latest attack targeting the minority Shiite Muslim community.

The bomber blew himself up at the front of the procession of thousands of people in the city center that were marching to mark the holy day of Ashura, police said.

The blast occurred despite heavy security. More than 10,000 police and paramilitary troops had been deployed in hopes of trying to prevent any incidents on the day most holy to Shiites, which make up around 15% of Pakistan's population.

An angry mob set vehicles ablaze at the site of the suicide bomb attack in Karachi.


probably blaming Israel, US, CIA, Britain, etc.


Waseem Ahmed of the Karachi police said at least 20 people were killed and 40 others were wounded. Some children as young as eight years old were among the victims, he said. There has not been any immediate claim of responsibility but police suspect Islamic militants were behind the bombing.
Posted by: lord garth || 12/28/2009 10:50 || Comments || Link || E-Mail|| [311 views] Top|| File under:
Blast kills govt official, family in Kurram agency
[Dawn] A bomb ripped through a government official's house in Kurram agency on Sunday, killing him and his five family members in an attack that police said was in retaliation for military operations targeting Taliban in the area.

The military has stepped up airstrikes in Kurram since many militants fled there following a major ground offensive launched in nearby South Waziristan in mid-October. Both areas are in Pakistan's lawless tribal region near the Afghan border.

Sunday's attack targeted the house of Sarfaraz Siddiqi, a government official in Kurram, said police officer Naeemullah Khan. The dead included Siddiqi, his wife and four children, he said.

"Explosives were planted near the boundary wall of the house and went off early in the morning," local government official Khalid Mumtaz Kundi informed.

Police are investigating how the bomb was planted in Siddiqi's house and whether it was detonated by timer or remote control, added Khan.

The attack appeared to be in retaliation for the military's stepped-up effort to target Taliban militants in the area who have fled from South Waziristan, said Khan. Government officials have also been kidnapped in Kurram, he said.

Many Taliban militants are also believed to have fled to North Waziristan, an area in Pakistan's tribal region dominated by jihadi groups launching cross-border attacks against coalition forces in Afghanistan.

Washington has pressed Pakistan to target such groups but has received a reluctant response, as Islamabad has continued to concentrate on militants that pose a domestic threat.

The US has responded by relying more heavily on drone missile strikes in Pakistan's tribal areas, including one on Saturday in the Babar Raghzai area of North Waziristan.

Pakistani intelligence officials on Sunday raised the death toll from the strike to 13 after eight more bodies were pulled from the rubble and two wounded died in the hospital.

The US rarely discusses the covert program but has in the past said it has taken out several top al-Qaeda operatives.

At least one local militant commander was killed in Saturday's strike. But authorities were still trying to determine how many of the others were militants or civilians, said the officials, speaking on condition of anonymity because they were not authorized to talk to the media.

Pakistan publicly opposes the strikes but is believed to secretly aid them.

Posted by: Fred || 12/28/2009 00:00 || Comments || Link || E-Mail|| [303 views] Top|| File under: TTP
Suicide blast outside Imambargah in Muzaffarabad
[Dawn] A suicide bomb attack outside a Imambargah in Pakistani-administered Kashmir killed at least five people as the faithful commemorated Ashura late Sunday, an official said.

The attack in Muzaffarabad came after Pakistan put tens of thousands of security forces on alert, fearing sectarian clashes and militant attacks as millions of Shias marked the seventh-century killing of Imam Hussein.

'It was a suicide attack. Five people have died, two of them were civilians and three were policemen,' Chaudhry Imtiaz, deputy commissioner of Pakistani-administered Kashmir, told reporters at the bomb site.

'Eighty-one people were wounded, 10 of them seriously,' he added.
Posted by: Fred || 12/28/2009 00:00 || Comments || Link || E-Mail|| [323 views] Top|| File under: al-Qaeda in Pakistan
US missiles mow down 13 in Pakistan
US drone attacks continue to claim lives in the Pakistani border area of North Waziristan amid Washington's failure to push Islamabad into major offensives on the area.

The surveillance aircraft on Saturday attacked the Saidgi village in the tribal area reportedly killing 13 people, AFP reported. The raid marked the third of such attacks over the past ten days.

Quoting a local intelligence official, CNN said the projectiles had hit a militant hideout and that the mortalities had all been militants.

Local Pakistani news outlets, however, said the missiles struck the "residential compound of" a local tribesman, Asmatullah.

Islamabad has launched major offensives in the neighboring South Waziristan as well as the other northwestern areas of Khyber and Swat under pressure from the US, whose large-scale military presence in Afghanistan is blamed to have sent the militants across the border into Pakistan.

The ongoing military hostilities in South Waziristan have prompted 80,000 people to flee the area. The United Nations has warned that 170,000 others could be rendered homeless during the battle that started in mid-October.

North Waziristan, which is yet to see such government action, has witnessed a rise in the US missile raids as the entire tribal belt is being allowed less and less of a respite from the drone attacks.

Since August 2008, at least 69 such strikes have killed about 663 people. Pakistani media outlets say civilians comprise a large part of the mortalities.

Pakistani Foreign Minister Shah Mahmoud Qureshi on Tuesday condemned the attacks as "counterproductive and unhelpful in our joint efforts towards winning hearts and minds, which is essential to succeed against violent extremism."

Reports, however, allege that US drones take off from airbases located inside Pakistan's territory, pointing to suspected compromises on the part of Islamabad.

Posted by: Fred || 12/28/2009 00:00 || Comments || Link || E-Mail|| [542 views] Top|| File under: al-Qaeda in Pakistan
Iraq
Bomb kills five Shia pilgrims in northeastern Iraq
[Dawn] A blast in northeastern Iraq killed five people Sunday in a crowd of pilgrims who had gathered for the most important Shia religious observance of the year, authorities said.

It was the latest in a string of attacks targeting Shias during the 10 days of religious ceremonies that reached their high point Sunday. The blast in the town of Tuz Khormato wounded 15 people, police and medical officials said, speaking on condition of anonymity because they were not authorized to release information.

Sunday's commemorations marked the climax of Ashoura, the yearly mourning period in which Shia Muslims remember the 7th Century death of the Prophet Muhammad's grandson, Imam Hussein, in a battle in the central city of Karbala.

Pilgrims among the hundreds of thousands traveling to the holy city and others preparing for commemorations elsewhere in Iraq over the past week have come under repeated attack by insurgents seeking to re-ignite sectarian violence that brought the country to the brink of civil war two years ago. Dozens have been killed and more than 150 injured.

Ashura processions, when men beat themselves with swords and chains to demonstrate their grief, were banned under former dictator Saddam Hussein's Sunni-dominated regime. Publicly marking the holiday -- despite the threat of attacks -- has become a demonstration of strength for Iraq's majority Shias.

The Iraqi government has flooded the area in and around Karbala with 25,000 extra security personnel. The government is eager to demonstrate that the withdrawal of American forces will not leave a security vacuum for the insurgents to exploit.
Posted by: Steve White || 12/28/2009 00:00 || Comments || Link || E-Mail|| [291 views] Top|| File under: Islamic State of Iraq
Israel-Palestine-Jordan
Viva Palestina remains stuck in Jordan
[Iran Press TV Latest] Viva Palestina aid convoy carrying humanitarian supplies to the besieged Gaza Strip remains stuck in Jordan while the medicines onboard are being spoiled in the desert heat.

The convoy of 250 vehicles is stuck in the Jordanian port city of Aqaba awaiting a resolution to be passed between Viva Palestina organizers and Egyptian authorities that would allow the convoy enter the Gaza Strip, Press TV reported Sunday.

"A new line of communication has been opened between Viva Palestina and the Egyptian government, but it doesn't necessarily mean these vehicles are going anywhere soon," said a Press TV correspondent.

The negotiations aimed at seeking a resolution to allow aid convoys pass through specific crossings to the Gaza Strip.

Israel and Egypt have kept their borders with the Gaza Strip closed since Hamas took power in the strip in June 2007.

Meanwhile, British lawmaker George Galloway, one of the organizers of the Viva Palestina repeated an appeal to Cairo to allow the convoy easy access to Gaza.

"I am appealing to anyone and everyone to help us reach Gaza," said the lawmaker.

"Our medicines are in a race against the time of their expiry date and are spoiling in the desert sun whilst people in Gaza are in dire need for them," Galloway added.

The aid convoy was scheduled to deliver medical, humanitarian and educational aid to Gazans on December 27, marking the first year anniversary of Israel's three-week war against the sliver.

Cairo, however, blocked the convoy on Thursday from entering its borders at Nuweiba, saying the vehicles had to enter through the Mediterranean port city of El-Arish.

"We are talking about 250 trucks passing along this critical territory [the Israeli-Egyptian border] -- it is technically so difficult to allow," Al-Jazeera quoted Maged Botros, a member of Egypt's ruling National Democratic Party as saying.

He claimed that Cairo has 'every right' to specify the port through which Viva Palestina can enter its territory.

Members of the convoy, however, told Al-Jazeera's website that travelling through the Suez Canal was not a viable option, as passengers are not allowed to go with cargo ships and that the port of El-Arish is too shallow to take the size of ship needed to transport the aid.

Posted by: Fred || 12/28/2009 00:00 || Comments || Link || E-Mail|| [283 views] Top|| File under: Hamas
Southeast Asia
Philippine rebels burn school
[Straits Times] THE Philippine military on Sunday accused the country's communist guerrillas of burning a school to mark their 41st anniversary during a government ceasefire.

Military spokesman Lieutenant Colonel Romeo Brawner assailed the communist New People's Army (NPA) for burning a high school building in Catanauan town, east of the Philippine capital before dawn on Saturday.

The attack came even though the government had called a Christmas ceasefire against the NPA lasting from December 24 to 26.

'We denounce this attack by the NPA. It only goes to show that they are really anti-development, anti-progress. They will even burn down a school,' he said.

The communist insurgents had called a similar ceasefire but only lasting from December 24 to 25, Mr Brawner said. He dismissed the significance of the NPA attack, saying 'they are just trying to project strength but actually they are already a spent force.'

The military has said that the NPA's manpower has fallen from a peak of more than 26,000 in early 1987, to below 5,000. Military officials are optimistic the group can be neutralised by 2010.

Posted by: Fred || 12/28/2009 00:00 || Comments || Link || E-Mail|| [463 views] Top|| File under: Commies
German and European leaders condemn Iran crackdown
Meanwhile, Bambi is silent ...

After a Sunday in Tehran in which protestors were met with violence from security forces, German Chancellor Angela Merkel and her foreign minister have spoken out against the crackdown. In a strong statement to the press on Monday, German Chancellor Angela Merkel called the actions of Iran's state security services "unacceptable."

She called on them to "avoid any further escalation of the violence and to pursue political dialogue to peacefully settle internally disputed matters," and also to respect their commitment to the International Pact on Civil and Political Rights, which guarantees the right to peaceful protest.

At least eight people were killed in street clashes in Tehran when police and Basij militia members confronted protest marchers who were attempting to gather at a number of central squares. Sunday's protests took place on Ashura, a Shiite Islamic holy day devoted to honoring martyrs, often through street marches. According to opposition sources, security forces used tear gas and live ammunition to try to get the marchers to disperse.

German Foreign Minister Guido Westerwelle criticized Iran's tactics as "brutal," and said that the international community "would be watching, not looking away."

A spokesman for the French foreign ministry, Bernard Valero, said his country again expressed "deep concern," and "condemns the arbitrary arrests and violence carried out against ordinary protesters."

He added that intensification of repression "would lead nowhere."

The Italian foreign ministry, meanwhile, warned the Islamic republic that "safeguarding human lives is a fundamental value which must be defended everywhere and in every circumstance."
Posted by: Steve White || 12/28/2009 10:46 || Comments || Link || E-Mail|| [317 views] Top|| File under:
Canada Condemns Iran's Crackdown on Protesters
Meanwhile, Bambi is silent ...

The Honourable Lawrence Cannon, Minister of Foreign Affairs, today issued the following statement regarding Iran's crackdown on protesters in Tehran:


"Canada is deeply concerned by the Iranian regime's violent crackdown today, December 27, against Iranian citizens who were exercising their rights to freedom of expression and assembly on the occasion of Ashura.

"Iranian security forces once again used intimidation and violence against citizens of Iran. The Iranian regime's continued effort to restrict freedom of expression and assembly, thereby depriving its citizens of their rights, is deplorable, especially on the holy day of Ashura, a national holiday that marks an important Shia religious event. The people of Iran deserve to have their voices heard and to enjoy the rights to which they are entitled without fear of violence and intimidation.

"The Government of Canada condemns the use of brutal violence by the Iranian security forces and once again calls upon Iran to meet its human rights obligations."
Posted by: Steve White || 12/28/2009 10:45 || Comments || Link || E-Mail|| [409 views] Top|| File under:
In Iran, MKO terrorists arrested in protests
[Iran Press TV Latest] A source with the Iranian Intelligence Ministry has announced the arrest of a number of Mujahedin Khalq Organization (MKO) terrorists in anti-government protests that occurred in central Tehran.

Protestors took to some central and downtown streets in Tehran on Sunday, hijacking the Ashura ceremonies, during which people commemorate the 7th century death of Prophet Muhammad's (PBUH) grandson, Imam Hussein (PBUH).

The unnamed source was quoted by Fars News Agency as saying that protestors had attacked mourners participating in Ashura ceremonies and damaged public property and parked vehicles in central Tehran.

The protesters reportedly chanted slogans against top Iranian government officials.

According to the Intelligence Ministry source, a number of MKO terrorists were arrested in this connection.

Posted by: Fred || 12/28/2009 00:00 || Comments || Link || E-Mail|| [269 views] Top|| File under: Govt of Iran
Who's in the News
65
[untagged]
4
al-Qaeda
3
Hamas
2
al-Qaeda in Pakistan
2
Commies
2
al-Qaeda in North Africa
1
TTP
1
Govt of Iran
1
Islamic State of Iraq
1
Jamaat-e-Islami
1
Pirates
1
Hezbollah
1
Taliban
1
Govt of Pakistan
Bookmark
E-Mail Me
The Classics
The O Club
Rantburg Store
Comments Spam
The Bloids
The Never-ending Story
Thugburg
RSS Links
Gulf War I
The Way We Were
Bio
Merry-Go-Blog
Hair Through the Ages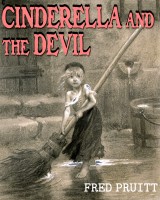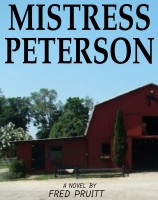 On Sale now!


A multi-volume chronology and reference guide set detailing three years of the Mexican Drug War between 2010 and 2012.

Rantburg.com and borderlandbeat.com correspondent and author Chris Covert presents his first non-fiction work detailing the drug and gang related violence in Mexico.

Chris gives us Mexican press dispatches of drug and gang war violence over three years, presented in a multi volume set intended to chronicle the death, violence and mayhem which has dominated Mexico for six years.
Click here for more information


Meet the Mods
In no particular order...


Steve White
Seafarious
Pappy
lotp
Scooter McGruder
john frum
tu3031
badanov
sherry
ryuge
GolfBravoUSMC
Bright Pebbles
trailing wife
Gloria
Fred
Besoeker
Glenmore
Frank G
3dc
Skidmark
Alaska Paul



Better than the average link...



Rantburg was assembled from recycled algorithms in the United States of America. No trees were destroyed in the production of this weblog. We did hurt some, though. Sorry.
23.20.245.192