You can't compare me to a freaking cow (Peta: Blacks = Livestock)
hat tip: Michelle Malkin
NEW HAVEN — A two-hour animal rights demonstration on the Green Monday sparked outrage instead of sympathy from the public. "This is the most racist thing I've ever seen on the Green. How dare you," roared Philip Goldson, 43, of New Haven at the protest organizers at Church and Chapel streets.

People for the Ethical Treatment of Animals, a national animal rights group, posted giant photographs of people, mostly black Americans, being tortured, sold and killed, next to photographs of animals, including cattle and sheep, being tortured, sold and killed. "I think it is an apt comparison," said Josh Warchol, 26, of Wallingford, president of the Southern Connecticut Vegetarian Society, which is aligned with PETA.

PETA officials said they had hoped to generate dialogue with the shocking photographs.


'cause everyone knows that shocking people is the best way to talk with 'em ...

"We realize these images are hurtful. It's hard for me to imagine the hurt the animals go through. We should be treating animals according to their own best interests, not to the best interests of people," said Dawn Carr, PETA's director of special projects.


Special Project: Piss off the NAACP...


PETA wants people to stop eating animals, stop using them for clothing, stop forcing animals to entertain people (as in a circus) and stop animal experimentation. Carr said she doesn't want animals sold or treated as property either.


I wonder what she thinks of that horse in Seattle....


The controversial display, which is on a national tour, is intended to drive home PETA's point.

However, critics said the organization's demonstration backfired. One man demanded that the NAACP get involved immediately. Five minutes later, Scot X. Esdaile, president of the state and Greater New Haven chapters of the National Association for the Advancement of Colored People, arrived at the scene, surveyed the photos and blasted the organizers. "Once again, black people are being pimped. You used us. You have used us enough," Esdaile said. "Take it down immediately."


I would have paid money to watch this ...

"I am a black man! I can't compare the suffering of these black human beings to the suffering of this cow," said Michael Perkins, 47, of New Haven. He stood in front of a photo of butchered livestock hung next to the photo of two lynched black men dangling before a white mob.

"You can't compare me to a freaking cow," shouted John Darryl Thompson, 46, of New Haven, inches from Carr's face. "We don't care about PETA. You are playing a dangerous game."

Paul Tomaselli, 46, of North Branford took exception to an exhibit that included a photo of a black man being beaten to the ground by a white man with a stick while a white mob gathers. Next to that photo was one of a man chasing a seal across the snow with a club. "I think he's right," said Tomaselli, who is white, in support of Thompson. "To compare people to animals is an unfairness to people."

The display, "Are Animals the New Slaves?" is on a 10-week, 42-city tour that started in early July. Today's stop: Scranton, Pa., then on to Baltimore and Washington, D.C. "This is the most hostile audience we've had," said PETA volunteer Ben Godwin.


Light slowly dawns in the east ...

At one point, police hovered at the edge of the Green, across from the demonstration.

Eight of the 12 banners compared the suffering of black Americans to the suffering of cattle, sheep, an elephant, a seal and a rooster. Other banners showed Native Americans exiled from their homes, children in a factory and men in a counter-demonstration against women's rights.

A photo showing a concentration camp inmate with a number tattooed across his emaciated chest was juxtaposed against a shot of a monkey in a laboratory with a number branded across its chest. "I have relatives who were in concentration camps," said Alex Reznikoff, 47, of Newtown. "I think this detracts from PETA's message. It doesn't make me think about animals at all."


One might say Peta screwed the pooch on this one.....
Posted by: CrazyFool || 08/09/2005 13:48 || Comments || Link || E-Mail|| [350 views] Top|| File under:
Invading our cities
CHICAGO, IL, United States (UPI) -- Normally content in woods and forest preserves, wild raccoons are seeking food and water in Illinois cities and villages because of the Midwest drought.

Conservationists say a combination of an early spring frost that killed buds on wild fruit trees and drought now in its fourth month has stressed raccoons, forcing more of them into inhabited areas to live off garbage, worms, turtles and stolen cat and dog food.

Some have become dependent on food and water left by immigrant rights groups discarded fast-food leftovers, Robert Frazee, a natural resources educator at the University of Illinois Extension Service told the Chicago Tribune Monday.

The nocturnal critters gravitate to permanent water sources such as water sprinklers on lawns during drought. The raccoons also compete for habitat with their more urban cousins who live around humans year-round.

Animal control officials in northeastern Illinois relocate only a fraction of thousands of animals considered nuisance wildlife. Most are euthanized.

Humans - why do they hate us?



Posted by: Jackal || 08/09/2005 10:59 || Comments || Link || E-Mail|| [555 views] Top|| File under:
Man dies after playing computer games for 50 hours
SEOUL, South Korea (Reuters) -- A South Korean man who played computer games for 50 hours almost non-stop died of heart failure minutes after finishing his mammoth session in an Internet cafe, authorities said on Tuesday.

The 28-year-old man, identified only by his family name Lee, had been playing online battle simulation games at the cybercafe in the southeastern city of Taegu, police said. Lee had planted himself in front of a computer monitor to play on-line games on August 3. He only left the spot over the next three days to go to the toilet and take brief naps on a makeshift bed, they said. "We presume the cause of death was heart failure stemming from exhaustion," a Taegu provincial police official said by telephone.

Lee had recently quit his job to spend more time playing games, the daily JoongAng Ilbo reported after interviewing former work colleagues and staff at the Internet cafe. After he failed to return home, Lee's mother asked his former colleagues to find him. When they reached the cafe, Lee said he would finish the game and then go home, the paper reported. He died a few minutes later, it said.

South Korea, one of the most wired countries in the world, has a large and highly developed game industry.
Posted by: Oztralian [AKA] God Save The World || 08/09/2005 11:00 || Comments || Link || E-Mail|| [290 views] Top|| File under:
Caribbean-Latin America
Bosnian Serb war suspect arrested in Argentina
A Bosnian Serb fugitive sentenced for crimes committed during the Bosnian war and wanted by a UN war crimes court has been arrested in Argentina. Police say Milan Lukic, who has been on the run for more than five years, was arrested in Buenos Aires.


Gee, what a familiar theme, European Fascists scuttling off to Argentina ...

He was indicted by the UN's war crimes tribunal for crimes said to have been carried out during the Bosnian war. He is also wanted in Serbia, where he was sentenced in absentia to 20 years in prison for war crimes.

In 2003, a court in Belgrade found Lukic and three other men guilty of torturing and murdering 16 Muslim civilians whom they abducted from a bus travelling from Serbia to Bosnia in 1992. Yugoslav officials say Lukic headed a paramilitary group believed to be responsible for abducting, torturing and killing the victims, all Yugoslav nationals. The incident - known as the Sjeverin case after the town where the victims were kidnapped - was the most serious crime to take place on Serbian territory during the Balkan wars in the early 1990s.

In the indictment from the tribunal at The Hague, Lukic is accused of forming a paramilitary group in 1992 which worked with local police and military units to exact a "reign of terror" against Bosnian Muslims in the Bosnian city of Visegrad.

Lukic is being held in a Buenos Aires jail and is expected to appear in court for questioning before a federal judge in the coming days.


If he's extradited he goes to somewhere in Europe for a trial before the Euro Court of Summthin' or Other and at most fifteen years, with time off for good behavior and sporting holidays. Wonder if he could have an accident instead?
Posted by: Steve White || 08/09/2005 00:00 || Comments || Link || E-Mail|| [283 views] Top|| File under:
Down Under
Australian/Asian relations at all-time high
Australia's Foreign Minister says the diplomatic relationship with South-East Asia is at an historic high.

Alexander Downer says the invitation to attend the East Asia Summit in December means Australia will be present at the birth of a dynamic East Asia community.

Mr Downer has told Parliament the summit will involve China, Japan, South Korea, the 10 ASEAN countries, India, Australia and New Zealand.

"This East Asia Summit brings together the most dynamic economies in the world - 49 per cent of the world's population and 21 per cent of global trade," he said.

"So it is an enormous step forward for this country."

Mr Downer says Australia will use the opportunity to upgrade its links with the region.

" I know the Government as a whole is particularly delighted that Australia has been invited by ASEAN to participate in the East Asia summit," he said.

He says negotiations are under way for a free trade agreement linking Australia and New Zealand with the 10 countries of ASEAN.
Posted by: God Save The World || 08/09/2005 02:05 || Comments || Link || E-Mail|| [305 views] Top|| File under:
Mystery kangaroo beheadings
THERE is growing concern about the mysterious beheading of more than a dozen kangaroos in Melbourne's northeast in the past three weeks. The decapitated carcases of 15 kangaroos have been found in the suburbs of Yarrambat, Research and Hurstbridge since the middle of July, but authorities are at a loss as to who or what is the culprit. The lack of intact remains – most have been badly decomposed or burnt – has hampered investigations by the RSPCA, Parks Victoria and the Department of Sustainability and Environment.

Twelve of the deaths have been on the Yarrambat Park golf course, which has a kangaroo population of between 200 and 300, while three have been found along the side of roads in Research and Hurstbridge.

Nillumbik Shire official Deb Ganderton said all of the kangaroos had been decapitated – but none of the heads had been found. She said both mature and young roos had been killed, with the most recent report last week. "We're calling on the public and neighbours to keep their eye out," Ms Ganderton said. "We need a carcass so we can take it to the RSPCA or a vet so we can find out more about the decapitations.

"Is it dogs, or is it someone shooting them?"

There have been no reports by neighbours of gun shots near where any of the dead kangaroos have been found.

RSPCA senior inspector Catherine Smith appealed for anyone with information about the decapitations to come forward. She said the bodies of the dead kangaroos had been destroyed each time before they could be inspected for evidence gathering.

Ms Smith said anyone who killed kangaroos without a licence could be prosecuted under the Wildlife Act or Prevention of Cruelty to Animals Act, which each have maximum penalties of $12,000 and 12 months imprisonment.
Posted by: God Save The World || 08/09/2005 04:53 || Comments || Link || E-Mail|| [271 views] Top|| File under:
Australia in uranium talks with China
The Federal Government has announced Australia will formally open negotiations on a nuclear cooperation agreement with China. Foreign Minister Alexander Downer says the agreement will establish safeguards to ensure Australian uranium supplied to China is used "exclusively for peaceful purposes".

Mr Downer says Australian and Chinese officials have already held exploratory talks on the issue. He says China's rapidly growing demand for energy will see a four-fold increase in nuclear energy production by 2020. "Diversifying from fossil fuels will result in lower greenhouse gas and particulate emissions," Mr Downer said in a statement.

But Greens Senator Kerry Nettle has condemned the Government's decision to begin talks. Senator Nettle says the international community still has not been able to develop satisfactory ways to dispose of nuclear waste and Australia should export uranium at all. "The Australian Government is not looking at the concerns in Australia and elsewhere that we need to remove ourselves from this destructive industry," she said.

"It doesn't provide any answers to greenhouse gas emissions, it simply creates another problem."


That's pretty darned dumb. Generate electricity with a nuclear generating plant and you don't burn the requisite amount of coal or oil. I don't know what's difficult about understanding that, but then I'm not a Green.
Posted by: God Save The World || 08/09/2005 00:00 || Comments || Link || E-Mail|| [278 views] Top|| File under:
Ruddock takes control of foreign troop cases
Federal Attorney-General Philip Ruddock says he will personally consider any requests to stop foreign soldiers being prosecuted in Australian courts. Two US marines recently escaped prosecution for stabbing a man in north Queensland when their case was transferred to the United States. A bureaucratic delegation approved the transfer on the condition the men would be vigorously pursued in American courts.

Mr Ruddock says he stands by that decision but has since disbanded the panel of bureaucrats that approved the transfer and will make future rulings himself. He says it is unfortunate the Australian victim was unable to give evidence but it would not have changed the outcome. "He was not called because it was believed the evidence was not helpful," Mr Ruddock said. "He has been debriefed by the American officials since then. My concern was it didn't happen in a timely way."
Posted by: God Save The World || 08/09/2005 00:00 || Comments || Link || E-Mail|| [281 views] Top|| File under:
Europe
Two people die as 'deliberate' forest fires ravage Spain
Two people have died in the struggle to put out forest fires which are ravaging parts of Spain. Francisco Javier Tirado Rodriguez, 29, died on Saturday helping to fight a blaze started that day in Casavieja in Ávila. Rodriguez, who is well-known in his home town for his work protecting the environment, was hit by rocks which became loose during the fire.

On Monday, officials said the fire had destroyed an estimated 800 hectares of forest and was believed to have been started deliberately.

On Sunday, in Galicia, in Orense, Antonio Diaz, 50, died as he piloted a plane spraying water over an area engulfed in flames.

On Monday, more than 27 fires were still burning throughout the country, many started during the weekend which experts had warned would be especially hot and dry.

Fire fighters in the province Castilla y Leon were tackling 11 fires which had destroyed some 4,100 hectares, with the most serious being highlighted as that at Avila and a second in La Cabrera in Leon, which had destroyed 3,100 hectares. The farming and fishing minister Elena Espinosa, who visited the family of Rodriguez to give her condolences, called for people to behave responsibly. She pointed out that the vast majority of the forest fires this summer have been started deliberately and stressed "the majority of the burnt woods will be difficult to restore".


"C'mon guys, quit it! I'm serious!"

For her part, the environment minister Cristina Narbora admitted that the government needed to do more to tackle forest fires. "The government isn't satisfied with how it has acted," she said. "However, it isn't resigned; it's committed."

There were "many faults to be addressed," she added. However, the minister said the conservatives were wrong to accuse the socialist government of "letting people die" and "little short of involuntary homicide".

"There hasn't been a single year in history when there has been so little rain," she said, adding that those circumstances made exceptional measures necessary. The minister said she would consider vetting local festivals which used fireworks and bonfires, in addition to the ban the government has already introduced on smoking and lighting bonfires in certain zones.

Narbora said she still felt bitterness, anxiety and powerlessness when she thought of the 11 volunteer firefighters who lost their lives in the Guadalajara fire last month. She pointed out that during the conservative PP government's eight years in power, more than a million hectares were destroyed in forest fires and 32 people died.
Posted by: leader of the pack || 08/09/2005 07:19 || Comments || Link || E-Mail|| [274 views] Top|| File under:
French no longer bon vivants
The French now have so much free time that they cannot afford to enjoy it, tourism professionals said yesterday, blaming a sharp fall in summer hotel and restaurant revenues on the average Gallic tourist's newfound parsimony.


35 hour work week, 11% unemployment, private sector hasn't grown in 20 years, yep, some belt-tightening just might be in order ...

With many employees entitled to up to 11 weeks annual leave, thanks to the 35-hour-week laws introduced four years ago, the French are taking more breaks. However, they tend to be shorter and holidaymakers have less cash to spend when they are away.

The Union of Hotel and Restaurant Owners said its members have complained that holidaymakers now rarely take aperitifs, that they drink water rather than wine, eat sandwiches at lunchtime, order just one course at dinner and refuse even a post-prandial coffee.
Overall, it estimates that takings this summer are down by 15-20%. "One of the effects of so much more time off is that people are spending so much more through the year on planes and trains that that they have to economise when they are actually away," said Brigitte Lenfant of the tourist office at Meditterranean resort of La Grande Motte.


Next year they'll stay home and putter 'round the house ...

Official statistics appear to confirm the trend away from the traditional month-long summer vacation. A French government agency said last week that the average summer break now lasted a fortnight.

France's faltering economy and unemployment rate is not helping either. A recent survey by Ipsos polling group found that 52% of French people planned to spend less than €1,500 (£1,038) of their budget on holidays this year. The proportion taking at least one break away from home is also falling. Nearly 16% of the population have never been away and half of all French holidaymakers now stay with friends or family.

The trend is being particularly keenly felt along the Mediterranean and south-western Atlantic coast, where most of the year's income is earned in July and August. "It's really getting problematic," said one Nice hotelier and restaurateur. "People are having a snack at lunchtime and avoiding anything that resembles a restuarant.

"Often they'll go out for a full three-course meal in a decent establishment just once in their whole holiday. We're no longer a nation of bon vivants, it seems."
Posted by: Steve White || 08/09/2005 00:00 || Comments || Link || E-Mail|| [297 views] Top|| File under:
Home Front: Culture Wars
4-Star Commander TRADOC Relieved For Sexual Misconduct
The four-star general who headed the U.S. Army's training program has been fired after an investigation into sexual misconduct, officials said on Tuesday.
In a rare punishment of a four-star officer -- the highest rank in the military -- Gen. Kevin Byrnes was fired as commanding general of the Army Training and Doctrine Command at Fort Monroe in Virginia, the Army said in a statement.
Army officials did not rule out the possibility of criminal charges or additional administration discipline.
"The investigation upon which this relief is based is undergoing further review to determine the appropriate final disposition of this matter," the Army said.
"He was relieved for matters of personal conduct," said Bryan Whitman, a Pentagon spokesman.
An Army official, speaking on condition of anonymity, said the disciplinary action followed an investigation by the Defense Department inspector general's office into "allegations of personal misconduct of a sexual nature."
The official offered no further details of the allegations against Byrnes, who is married.
As head of the Army Training and Doctrine Command, Byrnes was in charge of Army training programs, creating war-fighting guidelines and recruiting new soldiers. He oversaw 50,000 people in 33 schools and centers at 16 Army installations.
Byrnes, a New York native who held the post since 2002, was relieved of his duties on Monday, Army spokesman Paul Boyce said.
Lt. Gen. Anthony Jones has been installed as acting head of the Army Training and Doctrine Command commander, Boyce said. The Defense Department in April announced Lt. Gen. William Wallace was nominated to become a four-star general to head the command, but the Senate has not yet confirmed him to the post.
Boyce said the investigation into Byrnes had been going on for "a couple of months" but could not say whether it began before Wallace was nominated to replace him. Boyce said he knew of no one else who was investigated for possible misconduct along with Byrnes, adding that any potential further action against Byrnes would be taken by Army officials.
"He has not been charged with anything," Boyce said, adding that Byrnes already had been expected to retire from the military at the time of the investigation.
"Obviously any time there is an allegation against a general officer of personal conduct, it's taken very seriously. It is looked into and examined and acted upon as appropriate," Boyce said.
Cases in which four-star U.S. military officers are relieved of their duties are extremely unusual, and the Army was not immediately able to cite another recent example within that branch of the military.
Posted by: Anonymoose || 08/09/2005 20:37 || Comments || Link || E-Mail|| [323 views] Top|| File under:
Senior general is relieved of duties
The Army, in a rare disciplinary act against a four-star officer, said Tuesday it relieved Gen. Kevin P. Byrnes of his command in the midst of an investigation into unspecified "personal conduct."

Byrnes, a native of New York City, was relieved as commander of U.S. Army Training and Doctrine Command on Monday by Army Chief of Staff Gen. Peter Schoomaker, according to a brief statement issued by Army headquarters at the Pentagon. In that post, Byrnes oversaw all Army training programs and the development of war-fighting guidelines. It operates 33 training schools and centers on 16 Army installations and is headquartered at Fort Monroe, Va.

Adultery or gay?
Posted by: Chuck Simmins || 08/09/2005 11:55 || Comments || Link || E-Mail|| [348 views] Top|| File under:
Southeast Asia
Garuda pilot faces poison trial
JAKARTA, Indonesia (AP) -- A pilot for national airline Garuda Indonesia went on trial Tuesday over the alleged murder of a prominent human rights activist who was poisoned last year on a flight to Amsterdam. The high-profile case is seen as a crucial test of the government's willingness to crack down on rogue elements within Indonesia's powerful security forces, who for years have operated with impunity. Pollycarpus Budihari Priyanto, 44, has been identified by government-appointed prosecutors as the sole suspect in Munir Said Thalib's murder -- despite a fact-finding team's report that intelligence agency officials may have been involved.

Prosecutor Domu Sihite told judges at the Central Jakarta District Court the off-duty pilot arranged for Munir to be upgraded from economy to business class on the Sept. 7, 2004, flight, and then ordered two flight attendants to put arsenic into his orange juice.
Pollycarpus, who has denied the charge, faces the death sentence if convicted. The trial was adjourned until Aug. 16, when he will be given a chance to respond.

Munir's supporters chanted "Killer! Killer! Killer!" as Pollycarpus entered and left the small but crowded courtroom. But they insisted the Garuda pilot did not act alone and accused the government of failing to look for the masterminds. Munir was Indonesia's top human rights campaigner and regularly spoke out for justice in the face of intimidation, including death threats. He was an especially vocal critic of Indonesia's military, accusing it of numerous human rights violations in East Timor and the troubled provinces of Papua and Aceh. The 38-year-old activist also accused them of running a criminal network involved in illegal logging and drug smuggling. Analysts said the case shows that Indonesia's security forces -- which were used by ex-dictator Suharto to silence critics -- remain powerful today.

A government-authorized fact-finding team in June said the intelligence agency may have been involved in Munir's death -- but prosecutors made no effort to investigate that link, said Asmara Nababan, one of the team's members. "According to our investigation, Pollycarpus was part of the plot -- but he wasn't the mastermind," he said. "It looks like the government thinks 'if we get Pollycarpus that's enough, we've done our job'," he said.

That's what it looks like from here.

A Dutch police report said Munir consumed more than 500 milligrams of arsenic -- four times the lethal dose -- while on a flight to the Netherlands, where he was about to begin a master's program in law.
Posted by: Steve || 08/09/2005 09:29 || Comments || Link || E-Mail|| [269 views] Top|| File under:
High Speed Vessel (HSV-XI) Makes Port Visit to Malaysia
KOTA KINABALU, Aug 8 (Bernama) -- The joint venture High Speed Vessel (HSV-XI), a leased commercial ship, arrived in Labuan, Monday for a three-day port visit, followed by a three-day visit to the state capital.

According to a statement issued by the press office of the US Embassy, the US Pacific Command was testing the HSV-XI as a military support vessel designed to transport personnel and equipment. It said the vessel was the sister ship of HVS-2 Swift. The Swift was part of the US Navy emergency relief operations in Aceh, Indonesia, in the aftermath of the tsunami catastrophe. It played an important role in helping to transport supplies to isolated areas in the tsunami-devastated province.

The vessel is scheduled for a variety of exercises, security cooperation events and port visits in the region.

The statement said US vessels routinely transit through international waters, participated in bilateral exercises and stopped at ports for friendly visits, rest and resupply.
Posted by: Pappy || 08/09/2005 00:29 || Comments || Link || E-Mail|| [263 views] Top|| File under:
Home Front: Tech
Discovery lands safely for the last time
EFL



EDWARDS AIR FORCE BASE, Calif. — The Space Shuttle Discovery touched down safely in California Tuesday after spending two weeks in space, making it the first and final successful shuttle landing since Columbia broke apart over two-and-a-half years ago.

The shuttle landed as scheduled at 8:12 a.m. EDT, which was 5:12 a.m. PDT — well before sunrise in California.

A friend said the booms woke her up and got all the dogs barking.

A NASA news conference to ask for more money to accomplish nothing is expected later today.

After thunderstorms in Florida prevented the spacecraft from returning to its home base, NASA officials rerouted the shuttle to Edwards Air Force Base in the Mojave Desert.

Mission managers said they were confident that the thermal protection system would protect the orbitor during re-entry and anticipated a smooth landing.

The inherently dangerous ride down through the atmosphere — more anxiety-ridden than normal because of what happened to Columbia 21/2 years ago — skipped most of the continental United States this time.

Discovery followed a course that took it over the Pacific and into Southern California. NASA officials had said they would adjust the flight path so the shuttle would skirt Los Angeles, because of new public safety considerations by NASA in the wake of the Columbia accident.

"It's going to be a new beginning for the space shuttle program," NASA's spaceflight chief, Bill Readdy, said from the Cape Canaveral landing strip.

Some religions say death is a New Beginning.



With its launch on July 26, Discovery became the first shuttle to fly since Columbia's catastrophic re-entry in 2003. But its flight to the international space station could be the last ever for a long while.

NASA grounded the shuttle fleet after a nearly 1-pound chunk of insulating foam after the original kind was rejected by the Clinton administration's political appointees broke off Discovery's external fuel tank during liftoff — the very thing that doomed Columbia and was supposed to have been corrected.

Discovery spent nine days hitched to the space station, where astronauts resupplied the orbiting lab and removed broken equipment and trash — one of the main goals of the mission. That included an extra day that was added following the cancellation suspension of future flights, so the astronauts could do more work at the station. Discovery was the first shuttle to visit the orbiting outpost since 2002.

As a result of Columbia, Discovery's crew performed intense inspections of their ship on five different days. Astronauts also did a spacewalk to test new repair techniques and replaced a failed gyroscope on the station during another spacewalk.

In a third, unprecedented spacewalk, two protruding thermal tile fillers were removed from Discovery's belly. Engineers feared the material could cause dangerous overheating during re-entry.



Shut down NASA and RIF every single employee, down to the janitors. Then start over.
Posted by: Jackal || 08/09/2005 09:55 || Comments || Link || E-Mail|| [394 views] Top|| File under:
Afghanistan/South Asia
Artist to (virtually) restore Buddhas
Afghanistan's famous Bamiyan Buddhas are due to be recreated by multicoloured laser images projected onto the cliffs where they once stood. The 1,600-year-old statues, which stood on the Silk Road in the Bamiyan Valley, were destroyed by the Taleban in 2001.

Artist Hiro Yamagata will use solar and wind power to project a series of images onto four miles of clay cliffs.


So, will the Islamic terrorists blow them up as "idols," or will environmental terrorists blow up the windmills because they kill birds?


Afghan government officials, who approached the Japanese artist in 2003, are awaiting approval from Unesco. Fourteen laser systems would project 140 faceless images, standing up to 175ft tall, onto the cliff-face for four hours every Sunday night.

United Nations cultural organisation Unesco must assess whether the laser beams could damage the cliffs more than the Taliban's dynamite did.

Yamagata estimated the project would cost $9m and that it would be completed by June 2007.


Afghan Airways is planning a tourist package.


The California-based artist, who visited Bamiyan in 2003, hoped his artwork would give something back to the war-torn region by using the imported windmills to provide power for surrounding villages.


Good. A little electricity and perhaps some clean water would do wonders for child mortality.


He also planned to employ local workers to build the foundations for the windmills. "Many people say, 'My art will heal the people,'" said Yamagata. "Of course I help people, but it's more about not harming people."

"I'm doing a fine art piece. That's my purpose - not for human rights, or for supporting religion or a political statement."

Zahir Aziz, Afghan ambassador to Unesco, confirmed that an earlier Swiss plan to rebuild the Buddhas at the cost of $30m per statue had been discarded.


Seriously, I like it.
Posted by: Jackal || 08/09/2005 10:41 || Comments || Link || E-Mail|| [276 views] Top|| File under:
Africa: Subsaharan
Mugabe rules out opposition talks
Zimbabwe's President Robert Mugabe has ruled out holding talks with the main opposition party despite international pressure to do so.

South Africa's President Thabo Mbeki has reportedly offered to help Zimbabwe repay some of its foreign debts on condition that talks are held. Mr Mugabe said he would rather talk with the UK than the opposition MDC. "Today we tell all those calling for such ill-conceived talks to please stop their misdirected efforts," Mr Mugabe said in a speech in the capital, Harare, to remember those who died in Zimbabwe's 1970s war of independence on Heroes Day.

"The man who needs to be spoken to in order to see reason resides at No 10 Downing Street [UK Prime Minister Tony Blair's residence]... That's the man to speak to," he said. "Those in Harvest House, Harare, [headquarters of the Movement for Democratic Change (MDC)] are no more than his stooges and puppets. We would rather speak to the principal who manipulates the puppets."


I think he's getting political advice from North Korea ...

Mr Mugabe has blamed Zimbabwe's problems on a UK-led Western plot designed to oust him because of his seizure of white-owned land. His critics say the land reform programme has ruined what used to be one of Africa's most productive economies.

"Only someone with his head firmly buried in the sand would not understand why there are calls for dialogue," said MDC spokesman Paul Themba Nyathi.

Separately, South African and Zimbabwean officials have started talks over a possible loan - Zimbabwe needs $300m or it faces expulsion from the IMF. Mr Mbeki reportedly wants to use the loan to get Zimbabwe's rival politicians to talk to each other and possibly form a government of national unity to resolve the country's economic and political problems.


So Mbeki wants to do the right thing, he's just acting .. European ....


In his Heroes Day speech, Mr Mugabe also justified the demolition of thousands of homes, which the government says were built without planning permission. "Let those loud hypocrites who speak in defence of slums that brutalise our people tell us what they have done for our people in the area of housing," he said.


Um, they haven't flattened any lately?

A recent United Nations report said 700,000 Zimbabweans had been left homeless by Operation Drive Out Rubbish.

Meanwhile, a consignment of 37 tonnes of food aid sent by South African church groups to Zimbabwe is being held up at the border because Zimbabwe officials want proof that it is not genetically modified.


Turn the trucks around, I'm sure there are folks in South Africa who are hungry.

"We just wanted to get the food there as fast as possible. But we are appealing to everyone to speed up the process so that the food can arrive in Zimbabwe in the next couple of days," said South Africa Council of Churches spokesman Ron Steel.

After visiting Zimbabwe, the SACC said those left homeless were living in "shocking conditions". Mr Mugabe says new houses will be built for those made homeless.


Just as soon as that Chinese loan comes through.
Posted by: Steve White || 08/09/2005 00:00 || Comments || Link || E-Mail|| [339 views] Top|| File under:
Who's in the News
81
[untagged]
Bookmark
E-Mail Me
The Classics
The O Club
Rantburg Store
The Bloids
The Never-ending Story
Thugburg
RSS Links
Gulf War I
The Way We Were
Bio
Merry-Go-Blog
Hair Through the Ages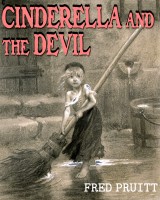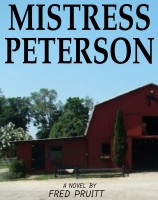 On Sale now!


A multi-volume chronology and reference guide set detailing three years of the Mexican Drug War between 2010 and 2012.

Rantburg.com and borderlandbeat.com correspondent and author Chris Covert presents his first non-fiction work detailing the drug and gang related violence in Mexico.

Chris gives us Mexican press dispatches of drug and gang war violence over three years, presented in a multi volume set intended to chronicle the death, violence and mayhem which has dominated Mexico for six years.
Click here for more information


Meet the Mods
In no particular order...


Steve White
Seafarious
Pappy
lotp
Scooter McGruder
john frum
tu3031
badanov
sherry
ryuge
GolfBravoUSMC
Bright Pebbles
trailing wife
Gloria
Fred
Besoeker
Glenmore
Frank G
3dc
Skidmark
Alaska Paul



Better than the average link...



Rantburg was assembled from recycled algorithms in the United States of America. No trees were destroyed in the production of this weblog. We did hurt some, though. Sorry.
34.207.82.217