Afghanistan
Allies Restrict Airstrikes on Taliban in Civilian Homes
Worse even than the Cambodian sanctuaries we granted to the North Vietnamese - the Taliban now can take safe shelter pretty much anywhere in Afghanistan. Get our people out now.


The senior allied commander in Afghanistan has ordered new restrictions on airstrikes against Taliban fighters who hide in residential homes, coalition officials said Sunday, a move in response to a NATO attack in the eastern part of the country last week that Afghan officials say killed 18 civilians.

The joint Afghan-NATO raid last week was hunting a Taliban commander and some of his fighters who had holed up in a home in Logar Province where a wedding had taken place, according to local residents. An early-morning firefight broke out between the coalition troops and the insurgents, with the civilians trapped inside. The coalition decided to call in an airstrike, which killed the insurgents but also 18 civilians, including 9 children, Afghan officials said.


In other words, we got the guys we were hunting, but also hit their invisible human shields, so now we can't go hunting anymore. Get out people out now.


After a meeting on Saturday between Mr. Karzai, General Allen and Ambassador Ryan C. Crocker of the United States to discuss the issue, aides to Mr. Karzai released a statement saying that General Allen had pledged to halt attacks altogether on residential areas and homes.


Posted by: Glenmore || 06/11/2012 12:55 || Comments || Link || E-Mail|| [362 views] Top|| File under:
Karzai Should Start Fighting Corruption from Palace: MPs
[Tolo News]
Reacting to President Hamid Karzai's call on MPs to convene for a meeting to discuss fighting corruption, several MPs on Sunday said he should start this process with cleaning up his own office.

Kandahar MP Mohammad Naim Lalai accused the family of President Karzai and the Vice Presidents of being involved in corruption, saying meetings with MPs would be "symbolic moves".

President Karzai has called the MPs to cut short their 45-day summer recess and convene in Kabul for an advisory meeting to discuss mechanisms for fighting corruption.

The meeting is scheduled to take place ahead of the major international conference in Tokyo early next month where the international community is expected to discuss conditionality of their funding to the Afghan government.

"I call on the President to start fighting corruption from his own office," said MP Naim Lalai of Kandahar. "Such meetings with us would be symbolic ones."

Another MP from Kandahar, Abdul Jabar Qahraman, said fighting corruption requires a political will and commitment which, he said, doesn't exist in the current government.

However, several others, including Mahiuddin Mahdi of northern Baghlan province, welcomed the move, saying there is still a chance to start tackling corruption.

"I think it's good to start at any time and we still have a chance," concluded Mr Mahdi.

Posted by: Fred || 06/11/2012 00:00 || Comments || Link || E-Mail|| [273 views] Top|| File under:
Gen Dostum Accused of 'Undermining National Interest'
[Tolo News] The National Security Council (NSC) on Sunday accused powerful Jihadi commander Gen Abdul Rashid Dostum


...ethnic Uzbek warlord who distinguished himself fighting the Soviets and the Taliban. The story that he had a bad guy run over with a tank is an exaggeration. It was an armored personnel carrier...


of undermining national interest, saying he has prevented the extraction process of an oil basin in Sar-e Pul province, one of his strongholds in northern Afghanistan, an official said.

The NSC has asked the Attorney General's Office to investigate this accusation against Gen Dostum, a key member of the National Front opposition party, a senior government official told TOLOnews on condition of anonymity.

The official said local warlords related to Gen Dostum were preventing engineers of the Chinese National Petroliam Corporation (CNPC) to work on the oil project, demanding "illegal financial benefits".

A Sar-e Pul MP and a member of the Dostum-led Junbish-e Mili Party, Sayed Anwar Saadat, dismissed the allegations and called it a "government conspiracy" to defame his leader.

A delegation of intelligence agency and the Attorney General's Office will travel to the province to investigate the case, the official said. The Attorney General's Office will arrest Gen Dostum if the allegations were found true.

Posted by: Fred || 06/11/2012 00:00 || Comments || Link || E-Mail|| [265 views] Top|| File under:
Africa Horn
Somalia's Interior minister promises to secure Mogadishu
(Sh.M.Network)- The interior minister of Somalia's Transitional Federal Government (TFG), Abdisamad Mo'allin Mohamud, on Sunday assured the people of Mogadishu to restore peace and security in city amid killings have been on the rise in the past few months.

While addressing crowds at a ceremony meant people's integration held in Mogadishu's Howlwadag district, Mr. Mohamud stated that there are ongoing plans to deal the insecurity activities and bring back law and order in the conflict-ridden capital.

"I urge people in Mogadishu to cooperate with each other and help the security forces of Somali government to handle the overall security in the city and protect attacks and killings against civilians as soon," said Somali interior minster Abdisamad Mo'allin Mohamud.

Al shabab militants withdrew from their fixed positions in Mogadishu in on 6 August,2011 after major push by Somalia and AU forces.
Posted by: Fred || 06/11/2012 00:00 || Comments || Link || E-Mail|| [273 views] Top|| File under: al-Shabaab
Africa North
Al-Qaida Chief Urges Tunisians to Rise Up for Sharia
[An Nahar]
Al-Qaida's chief has urged Tunisians to rise up to demand the rule of Islamic law, slamming the ruling Ennahda Islamist party for "violating" sharia law, in a message posted online on Sunday.

"O, honest and free Tunisians. The masks have dropped. Rise up to support your sharia," said Ayman al-Zawahiri in an audio message entitled "People of Tunisia, support your sharia," posted on Islamist websites.

"Call for a popular campaign advocating support for sharia and Islam and the rule of the Koran," the Muslim holy book, he said.

"Don't settle for any alternative to sharia," he added.

Zawahiri criticized the ruling moderate Ennahda party for not calling for Islamic rule in the North African nation where demonstrations led to the flight of its long-serving president Zine El-Abidine bin Ali in December 2010, triggering Arab Spring uprisings across the Arab world.

"It is astonishing to find a leadership claiming to belong to Islam saying that it does not want to rule with it," he said, denouncing what he called Ennahda's wish to have a "consensual constitution."

He accused the Ennahda of ignoring Islamic rules in order to appease the West and Gulf states.

"They are inventing an Islam that pleases the U.S. State Department, the EU, and the sheikhdoms of the Gulf. It is an Islam upon request, that permits gambling clubs, nudist beaches, usury and secular laws," he said.

The moderate Ennahda party, legalized in March 2011, has refused to adopt fundamental sharia law, but some have voiced fears Islamist movements within the country, emboldened by the Ennahda victory, may try to restrict free expression and secular values.

Zawahiri became Al-Qaida's chief after its founder Osama bin Laden, who was the world's most wanted man, was killed in a U.S. raid on a Pakistan hideout in May last year.

Posted by: Fred || 06/11/2012 00:00 || Comments || Link || E-Mail|| [304 views] Top|| File under: al-Qaeda
Mubarak facing stroke risk
Hosni Mubarak may suffer acute cirrhosis a stroke at any time, according to an official in the Torah prison where the Egyptian ex- president is presently serving a life imprisonment, Xinhua reported.

According to MENA news agency, the official said that Mubarak's health was seriously deteriorating, and he was having irregular heart beats and difficulties in breathing.

Mubarak is suffering a breakdown and has been put on the ventilator for long hours, the source said, adding that he is likely to be transferred to a military hospital.


Put on a ventilator for 'long hours'? That's not good. That suggests that he's been intubated or has a tracheostomy.

The Egyptian former president was put in prison last week after a criminal court in Cairo sentenced him to a life imprisonment for charges of complicity in killing protesters opposing his rule.
Posted by: Steve White || 06/11/2012 00:00 || Comments || Link || E-Mail|| [564 views] Top|| File under:
Libya postpones election to July 7
TRIPOLI - Libya's first election in more than half a century will take place 18 days later than planned because of the logistical challenges in a country still recovering from last year's revolt, the electoral commission said on Sunday.

The election, for an assembly which will re-draw the autocratic system of rule put in place by ousted leader Muammar Gaddafi, will now take place on July 7 instead of the previous date of June 19.

"We never planned on postponing the election, we worked hard for the election to be on time," Nuri al-Abbar, head of the electoral commission, told a news conference. "I don't want to blame anybody for the postponement, I just want to make sure the elections are transparent."

He said that crucial pieces of preparation for the election - including voter registration and vetting candidates to make sure they had no links to Gaddafi - had run over schedule, making it impossible to hold the vote on the planned date.
Posted by: Steve White || 06/11/2012 00:00 || Comments || Link || E-Mail|| [263 views] Top|| File under:
China-Japan-Koreas
Pyongyang Accuses South Korea of Staging 'Fascist Crackdown'
[An Nahar]
North Korea Sunday criticized the arrests of two men in South Korea for allegedly collecting military secrets for Pyongyang and accused Seoul of staging a "fascist crackdown."

A 74-year-old South Korean man surnamed Lee and another with New Zealand citizenship were tossed in the clink
Drop the rosco and step away witcher hands up!
in May for allegedly collecting information on army equipment capable of disrupting global positioning system (GPS) signals.

Seoul police said the pair obtained the military secrets after meeting a suspected North Korean agent last July in China's northeastern border city of Dandong.

Lee was sentenced to life in prison for espionage in 1972 and was released on parole in 1990 but still retains allegiance to Pyongyang, police said after his arrest in May.

The North's newspaper Minju Joson Sunday called the latest accusation a political smear campaign against Pyongyang to shore up sagging support for Seoul's conservative government.

"Whenever they are faced with an extreme ruling crisis, the dictators... resort to the trite method of cooking up shocking cases including 'spy case'," it said in an editorial carried by the state-run KCNA.

It accused police of arresting "innocent people" as part of a "heinous plot" planned with Seoul's conservative media outlets.

The arrests followed Seoul's accusations that Pyongyang had jammed the GPS systems of hundreds of civilian aircraft and ships in South Korea from April 28 to May 13.

Seoul said the signals originated from the North's border city of Kaesong, forcing sea and air traffic to use other navigational equipment to avoid compromising safety.

The North rejected the South's accusations as "sheer fabrication" aimed at slandering the communist state.

The latest flare-up comes amid high cross-border tension as the North, under the new leadership of its young ruler Kim Jong-Un, increases hostility towards Seoul.

Pyongyang has for months heaped insults on South Korean President Lee Myung-Bak and other conservative leaders, branding them "rats" and "human scum".

Last week Pyongyang's army threatened rocket attacks on the Seoul offices of seven media outlets in

Dire Revenge™

for critical coverage of an event in which the North's children tearfully vowed loyalty to Kim.

Posted by: Fred || 06/11/2012 00:00 || Comments || Link || E-Mail|| [264 views] Top|| File under: Commies
Europe
Father of Toulouse shooter Mohamed Merah files murder lawsuit
The father of the al-Qaeda-inspired gunman Mohamed Merah went on a killin spree in France before being shot dead by police, has filed a murder suit in Paris, his lawyers said Monday.

Mohamed Benalel Merah said in March that he wanted to sue the RAID elite police unit that shot dead his son on March 22 during a shoot-out at the end of a 32-hour siege at his flat in the southern French city.

The 23-year-old had shot dead three soldiers, and three children and a teacher at a Jewish school, in a wave of killings that shocked the country.

He filmed himself carrying out the attacks and reportedly confessed to police before he was shot dead.

"This is a suit against unnamed persons for murder with aggravating circumstances concerning those who gave the orders at the top of the police" during the assault on Merah's flat in Toulouse, said lawyer Isabelle Coutant-Peyre.

"You've got 300 to 400 heavily armed people and a guy shut up all alone in his apartment. That alone is enough to raise questions," said Ms Coutant-Peyre, who is part of Merah's legal team headed by Algerian lawyer Zahia Mokhtari.

She said the family had video evidence that would be handed over to the authorities when they requested it.

Mokhtari said in April that she had proof that Merah was "liquidated", including two 20-minute videos probably filmed by Merah himself before he was shot
Posted by: tipper || 06/11/2012 11:54 || Comments || Link || E-Mail|| [297 views] Top|| File under:
Lyon Anti-Semitic Attacker Turns Himself In
Israel Radio reported late Thursday that the lead suspect in last weekend's anti-Semitic attacks in Lyon,

La Belle France

has turned himself in to police.

The suspect and 10 others attacked three people as they left the Beit Menachem Jewish school on Saturday night.

The French Interior ministry said the assailants wielded a hammer and an iron bar.

One victim sustained an open wound to the head, and another suffered a neck injury. Both men wore Jewish skullcaps.



La Belle France

's national agency tasked with fighting anti-Semitism said the attackers were likely of North African extraction.


Bet you didn't see that coming...


The agency said the attackers shouted anti-Semitic insults at the victims before attacking them.

Five of the suspected assailants are now in police custody.



La Belle France

, home to western Europe's largest Jewish community, estimated at about 500,000 people, was shaken in March when a radical Islamist

rubbed out

a rabbi and three Jewish children in southwestern Toulouse


...lies on the banks of the River Garonne, half-way between the Atlantic Ocean and the Mediterranean Sea. The Toulouse metropolitan area is the fourth-largest in La Belle France...
Posted by: trailing wife || 06/11/2012 00:00 || Comments || Link || E-Mail|| [290 views] Top|| File under:
Belgium: Islamist Radical Charged with Stoking Hatred
Belgian prosecutors on Thursday charged a high-profile Islamist radical with stoking hatred and violence during racial disturbances in Brussels last week.

According to AFP Fouad Belkacem, a 30-year-old Belgian man of Moroccan origin, was picked up at at his family home in the northern city of Antwerp early Thursday morning, and was placed

in jug

in a city jail.

Antwerp prosecutors'

front man

Paul Van Tigchelt told AFP that Belkacem was charged with "incitement to hatred and violence against a group of people because of their beliefs," a charge that could carry a sentence of between one month and one year behind bars.

Belkacem is being pursued after posting an 11-minute video on YouTube, the day after the controversial detention of a woman wearing a niqab, the

Moslem

veil which is banned under Belgian law.

Police had said the woman assaulted officers, but Belkacem, a

front man

for a group called Sharia4Belgium, said at the time that "the devil's servants who held our sister want to wage war on

Moslem

s, but they won't win in Belgium."

Belkacem was sentenced in May to two years in prison, AFP reported, for incitement to racial hatred, but pending an appeal had yet to do time. He will go before a magistrate next week.

Previously, the report said, Belkacem had publicly urged Belgian

Moslem

s to join armed jihadists.
Posted by: trailing wife || 06/11/2012 00:00 || Comments || Link || E-Mail|| [305 views] Top|| File under:
Home Front: WoT
Manning fails to persuade military judge to throw out charges
Bradley Manning has failed to persuade a military judge to throw out half of the counts against him in a pre-trial hearing before his court martial for allegedly leaking hundreds of thousands of state secrets to WikiLeaks.

Colonel Denise Lind, presiding over the proceedings at Fort Meade in Maryland, rejected a defence motion that 10 of the 22 counts against the US soldier should be dismissed. The decision leaves Manning facing a possible sentence of life in military custody for allegedly having been the source of the WikiLeaks publications that included war logs from Afghanistan and Iraq, video footage of a US helicopter attack on civilians and diplomatic cables from around the world.

The ruling came at the end of the third day of hearings at Fort Meade that have been dominated by complaints from Manning's lawyers that he is not being allowed a fair trial. The soldier's lead civilian lawyer, David Coombs, told the court that Manning's military prosecutors had been lapse in their obligation to hand over evidence that could help him defend himself.

As a result of the legal tussles, the judge ordered extra pre-trial hearings to be scheduled and made it clear to the prosecution that they had to step up their efforts to provide full disclosure of materials to the defence that could help Manning prove his innocence or reduce any sentence. As a result, the full court martial will be delayed from September to November or possibly January.


That's about all Manning can hope for. What it does mean is that President Romney, and not President Obama, will be hearing his plea for clemency...

But Lind refused to meet a request on the part of the defence to throw out many of the charges against Manning. Two of the 10 that Coombs had asked to be dismissed related to the soldier's access to closed military computers.

Manning was employed as an intelligence analyst at the Forward Operating Base Hammer outside Baghdad between 2009 and 2010. His job was to pore over databases relating to insurgent activity in Iraq and search for patterns of behaviour that would aid his military commanders in the framing of strategy. In the pursuit of that work, Manning was authorised to enter the closed computer network known as the Secret Internet Protocol Router Network, or SIPRNet.

Yet he is charged with having "exceeded authorised access when he accessed those classified government computers for an unauthorized or expressly forbidden purpose."

Manning's defence team objected to that more expansive interpretation of the term "authorised access", arguing that he was clearly permitted to use the computer network and that his purpose for doing so was irrelevant to the charge. The judge agreed with that legal interpretation, but said she did not have sufficient evidence to dismiss the two counts.

Her nuanced ruling, however, puts the onus on the prosecution to up its game in pressing these two counts at trial.


It does nothing to the other 20 charges.

Lind also rejected a defence motion to dismiss a further eight counts. The defence argued that the charges, that all relate to unauthorised possession and disclosure of classified information, were so vaguely worded as to be unconstitutional. In these cases, the judge disagreed and allowed the charges to stand.

The delay in the preparation for trial means that by the time Manning does finally face a jury he will have already been in custoy for almost three years. He was arrested on 26 May 2010 and is now being held at Fort Leavenworth in Kansas.


That won't matter given that he's looking at 20 to life when he is finally sentenced. He is going to have a trial; no slick defense lawyer is going to get him out of that. He's going to be convicted (I'm convinced) since the charges are damning and the evidence that has hit the public realm is robust. Have the trial this summer, this winter or in 2020; the result and the sentence will be about the same.
Posted by: Steve White || 06/11/2012 00:00 || Comments || Link || E-Mail|| [676 views] Top|| File under:
India-Pakistan
Insurance to stop India shippers handling Iran oil in July:
Indian state-owned refiners will halt planned oil imports of 173,000 barrels per day from Iran when European sanctions take effect in July, unless the government permits them to use insurance and freight arranged by Tehran, industry sources said.

India is the world's fourth-largest oil importer and second biggest customer of the OPEC member nation, but domestic shippers have refused to transport the oil because of a lack of cover, the sources said.

Unlike private refiners, India's state-run companies need government permission to import oil on a Cost, Insurance and Freight (CIF) basis as federal policy requires refiners to favor Indian insurers and shippers by buying only on a Free on Board (FOB) basis.

But Indian shipping firms say they will not lift Iranian cargoes from July as an emergency plan by state insurers to provide limited cover for Iran voyages has been delayed while the insurance regulator requests more details.

"It is becoming difficult. You settle one clause of the sanctions, then you realize you are trapped in the second," said one of the sources, who asked not to be identified because of the sensitivity of the issue.
Posted by: tipper || 06/11/2012 11:49 || Comments || Link || E-Mail|| [292 views] Top|| File under:
US withdraws negotiators from Pakistan, no supply deal
The United States has withdrawn negotiators from Pakistan after talks failed to produce an agreement on reopening Nato supply routes into Afghanistan, the Pentagon said Monday.

"The decision was reached to bring the team home for a short period of time," Pentagon spokesman George Little told reporters.

The team of negotiators had been in Pakistan for about six weeks, he said, as US officials had believed they were close to a deal with Islamabad to lift the blockade on Nato convoys.

But no breakthrough was imminent and there was no scheduled time for a resumption of the negotiations, Little said.

"I believe that some of the team left over the weekend and the remainder of the team will leave shortly," said the spokesman. "This was a US decision."
Posted by: tipper || 06/11/2012 11:46 || Comments || Link || E-Mail|| [453 views] Top|| File under:
US fighting its own war in tribal areas: Panetta
[Dawn]
US Defence Secretary Leon Panetta while giving an interview to a US television channel on Saturday said that the United States(US) is fighting its own war in the tribal areas of the Pak-Afghan border region and that military safe havens in Pakistan would not be tolerated, DawnNews reported.

During the interview, the US defence secretary without specifying any further said that the US would take every possible step to protect its troops.

While reiterating the stance against military safe havens in Pakistan's tribal areas, he said that the US would continue to pressurise Pakistan to act effectively against the Haqqani network.

He warned that incidents of militants' cross-border movement between Pakistan and Afghanistan resulting in attacks that kill US troops stationed in Afghanistan would not be tolerated in any case.

Pakistan's Foreign Office spokesperson while rejecting Panetta's remarks said that certain complicated matters were being viewed lightly by the US and that the Nato supply route through Pakistan would not be restored without a US apology.

Posted by: Fred || 06/11/2012 00:00 || Comments || Link || E-Mail|| [270 views] Top|| File under: Govt of Pakistan
Drone strikes in Pakistan to be stepped up: report
[Dawn]
Pakistain's decision to suspend NATO


...the North Atlantic Treaty Organization. It's headquartered in Belgium. That sez it all....


supply routes has earned it the ire of the United States as US President Barack Obama
I mean, I do think at a certain point you've made enough money...
approved an increase in CIA drone strikes in Pakistain's territory on the same pretext, according to a report published in the LA Times, DawnNews reported.

The US has been mounting pressure on Pakistain to take effective action against the Haqqani network and

snuffies

in the South

Wazoo

region.

A US-based newspaper claimed that the

B.O. regime

frustrated with Pakistain, over its hesitance to take action against the Haqqani network, suspension of NATO supply routes and refusal to conduct an operation against

snuffies

in the South Waziristan region, has decided to direct the CIA to step up the drone strikes in Pakistain's territory.

The CIA has launched eight Predator drone attacks since the May 20-21 NATO summit in Chicago.

It is noteworthy that the US has yet to declare the Haqqani network as a terrorist organization, itself.

Posted by: Fred || 06/11/2012 00:00 || Comments || Link || E-Mail|| [541 views] Top|| File under: Govt of Pakistan
Iraq
Al-Qaida Claims Iraq Anti-Shiite Attack That Killed 25
[An Nahar]
Al-Qaida's front group in Iraq on Sunday claimed a suicide car bombing against the Baghdad headquarters of an Iraqi Shiite foundation that killed 25 people, in a statement posted on jihadist forums.

"One of the passionate sons of the Sunnis came out in a quick attack against this evil lair that is called the Shiite endowment," the Islamic State of Iraq said, according to a translation of the message by the U.S.-based SITE Intelligence Group.

"Our heroic martyrdom-seeking brother, with the facilitation and granting of success from Allah, managed to ... detonate his car in the inner courtyard so that most of the internal structure and a large part of the external structure of the building were destroyed," the statement said.

The June 4 attack on the Shiite endowment, which manages Shiite religious sites and mosques across Iraq, left 25 people dead and at least 65 wounded.

Shortly after what was Baghdad's deadliest blast in over four months, an explosion struck near a Sunni religious foundation's headquarters in the capital, causing no casualties.

The attacks came amid a dispute between the two Muslim endowments which manage Iraq's religious landmarks over a shrine north of Baghdad.

Posted by: Fred || 06/11/2012 00:00 || Comments || Link || E-Mail|| [276 views] Top|| File under: al-Qaeda in Iraq
Israel-Palestine-Jordan
Mossad: 'Stuxnet is our baby; Obama disclosed it for his reelection campaign'
Might be true, might be mis-direction...

It sounds like they don't think he'll be reelected, making it safe to publicly diss him, poor man.

A group of Mossad agents speaking with Haaretz's Yossi Melman on condition of anonymity have said that the Mossad - and not the Bush administration - developed Stuxnet, and that President Obama is now trying to take credit for it in a bid to help his reelection campaign. Please recall the David Sanger piece in the New York Times about Stuxnet, which I blogged last week, which claimed that the Bush administration had begun developing Stuxnet, that President Obama had ordered it accelerated, and that Israel had only joined in later. Now, look at what Melman has to say about it.


The Israeli officials actually told me a different version. They said that it was Israeli intelligence that began, a few years earlier, a cyberspace campaign to damage and slow down Iran's nuclear intentions. And only later they managed to convince the USA to consider a joint operation -- which, at the time, was unheard of. Even friendly nations are hesitant to share their technological and intelligence resources against a common enemy.

Melman, and his writing partner Dan Raviv, promise more details on Mossad - CIA cooperation in their upcoming book which is due out next month. But they do give a hint as to the timing of the New York Times article.


Yet my Israeli sources understand the sensitivity and the timing of the issue and are not going to be dragged into a battle over taking credit. "We know that it is the presidential election season," one Israeli added, "and don't want to spoil the party for President Obama and his officials, who shared in a twisted and manipulated way some of the behind-the-scenes secrets of the success of cyberwar."

There's nothing Obama won't do to be reelected. Nothing at all.
Posted by: Steve White || 06/11/2012 00:00 || Comments || Link || E-Mail|| [590 views] Top|| File under:
Syria-Lebanon-Iran
New Syrian National Council Leader: Assad Regime on 'Last Legs'
[An Nahar] The government of
Hereditary President-for-Life Bashir Pencilneck al-Assad


Despoiler of Deraa...


is on its "last legs" and has lost control of several cities, the new opposition Syrian National Council leader, Abdel Basset Sayda, told Agence

La Belle France

Presse on Sunday.

"We are entering a sensitive phase. The regime is on its last legs," Sayda said a few hours after he was named as the new SNC president.

"The multiplying massacres and shelling show that it is struggling.

"According to reports, the regime has lost control of Damascus


...Capital of the last overtly fascist regime in the world...


and other cities," he asserted. Fighting between regime troops and rebels has intensified recently in the capital, which remains the city most protected by regime forces.

Asked about his ambitions as SNC leader, Sayda said the opposition bloc "would focus its efforts on the international community to take a decisive move against the regime, which continues to carry out massacres."

"The Annan plan still exists but it has not been implemented. We will work for this plan to be included under Chapter VII of the U.N. Charter, to force the regime to implement it and to leave all options open" he said.

Chapter VII allows for sanctions and, in extreme cases, military action. Russia and China, infuriated by the NATO


...the North Atlantic Treaty Organization. A collection of multinational and multilingual and multicultural armed forces, all of differing capabilities, working toward a common goal by pulling in different directions...


campaign in Libya last year, have vowed to oppose any military intervention.

"We want to strengthen links with activists on the ground and the Free Syrian Army, who we will support with all our means", he said.

Sayda's predecessor, Burhan Ghalioun, stepped down last month after being criticized for ignoring the Local Coordination Committees, which spearhead anti-government protests on the ground, and for giving the

Moslem Brüderbund

too large a role.

"There are great challenges ahead... We will work towards the restructuring of the SNC and the implementation of reforms," he said.

Sayda, who has lived in exile in Sweden for two decades, is seen as a consensus candidate capable of reconciling the rival factions within the SNC and of broadening its appeal among Syria's myriad of ethnic and confessional groups.

Sayda, 55, is not familiar to many Syrians but SNC officials say he is a "conciliatory" figure, "honest" and "independent."

Later on Sunday, Sayda called on all members of the Damascus regime to defect amid raging violence that has claimed thousands of lives.

"We call upon all officials in the regime and in the institutions to defect from the regime," Sayda said in a joint

presser

with outgoing SNC chief Burhan Ghalioun in Istanbul.

"We wanted the revolution to remain peaceful but the brutal regime insisted on genocide and the Syrian people chose resistance," he added.

Sayda called on Russia and China to "carefully observe the dangerous situation in Syria," urging them to join international efforts to pressure the regime.

He also called on Syria's key regional ally Iran to "respect the choice of the Syrian people."

Sayda also reached out to minority groups in Syria, following criticism of the SNC for failing to represent the country's full array of ethnic and religious groups including Arabs, Kurds, Sunni

Moslem

s, Alawites, Christians, Druze and others.

"We would like to reassure all sects and groups, especially Alawites and Christians, that the future of Syria will be for the all of us," he said. "There will be no discrimination based on gender or sects. The new Syria will be a democratic state."

Sayda also urged Syrians abroad to stage protests outside Syrian embassies around the world.

He also stressed that the SNC "will work as one, unified team for the sake of the revolution."

"I salute the souls of Syria's

deaders

. I salute the men and women who are locked away
Book 'im, Mahmoud!
in the cellars and prisons of the oppression regime and I salute the Free Army for defending our people," added Sayda.

For his part, Ghalioun said "there won't be a major change in the general approach and the political stance (of the SNC) and we will work according to new bases."

"We must put the council in the service of the Syrian revolution and provide all means of support to our people in Syria to help them stand their ground in the face of this criminal, killer regime," added Ghalioun.

"We will offer all kinds of support and aid to the cities invaded by the forces of this fascist regime," he vowed.

He said the change in the SNC's leadership "reflects the strong cohesion of the National Council and it's a strong practical response to those who questioned this council's ability to survive."

"This election confirms the unity of the council which aims to turn Syria into a democratic state," he added.

Posted by: Fred || 06/11/2012 00:00 || Comments || Link || E-Mail|| [558 views] Top|| File under: Govt of Syria
Syrian National Council elects new leader
That should fix all their problems...

The main Syrian opposition umbrella group, the Syrian National Council, elected Abdelbasset Sida as its leader at a meeting in Istanbul on Sunday, a council statement said.

Sida, who has been living in exile in Sweden for many years, was the only candidate for the presidency of the SNC at a meeting of 33 members of the councils' general secretariat. The 56-year-old succeeds Burhan Ghalioun, a liberal opposition figure who had presided over the council since it was formed in August last year.

Sida said his priority would be to expand the council and hold talks with other opposition figures to include them in the council.

"The main task now is to reform the council and re-structure it," Sida said.


That's too bad. If your main task was to dump Pencilneck and unite Syria into a peaceful country you might get some support...
Posted by: Steve White || 06/11/2012 00:00 || Comments || Link || E-Mail|| [250 views] Top|| File under:
Iran to crack down on web censor-beating software
TEHRAN: Iran's cyber police force is poised to launch a new crackdown on software that lets many Iranians circumvent the regime's Internet censorship, media reported on Sunday.


A new target for Stuxnet and Flame: Iran's cyber police...

The operation will target VPNs, or Virtual Private Networks, which use a secure protocol to encrypt users' data, foiling online blocks put in place by Iran's authorities, according to the head of the specialized police unit, Kamal Hadianfar.

"It has been agreed that a commission (within the cyber police) be formed to block illegal VPNs," he was quoted as saying in a report originally published by the Mehr news agency. "About 20 to 30 percent of (Iranian Internet) users use VPN," or more than seven million people out of the country's 36 million web users."

Legal VPNs would only be used by "the likes of airlines, ministries, (state) organizations and banks," he said — and even they would be monitored by the commission.

Iran has long tried to stop its population accessing millions of foreign websites authorities see as undermining the Islamic regime, including Facebook, Twitter, the online pages of the BBC and CNN, many torrent sites, blogs, and pornographic hubs.

"Some websites are obscene and others are officially hostile toward the Islamic republic's system. (Thus), in the interest of the people and in order to prevent the collapse of families... there is blocking of the Internet," Hadianfar said.
Posted by: Steve White || 06/11/2012 00:00 || Comments || Link || E-Mail|| [275 views] Top|| File under:
Terror Networks
Islamist Website Claims Will Reveal Video Of Al-Qaida Figure
[Jerusalem Post] A website that posts messages from

bully boy

Islamist groups said on Sunday that it would reveal a video message from Abu Yahya al-Libi , the al-Qaeda number 2 who Washington says was killed in a drone strike in Pakistain last week.

"Soon, God willing: a visual message from the virtuous Sheikh Abu Yahya al-Libi, may God preserve him," a notice posted on an Islamist forum said, without elaborating on when the message was recorded.


"He's just pining for the fjords."

The US government called the killing of Abu Yahya al-Libi, who had survived previous attacks, a serious blow to a group in which it said he played a key role forging links with young potential recruits.

Libi, a

holy man

whose real name was Mohamed Hassan Qaid,

beat feet from

US custody in Afghanistan in 2005 and on at least one previous occasion was prematurely reported to have been killed in a US drone strike.

This article starring:
Abu Yahya al-Libi
Mohamed Hassan Qaid
Posted by: trailing wife || 06/11/2012 00:00 || Comments || Link || E-Mail|| [311 views] Top|| File under: al-Qaeda
Who's in the News
45
[untagged]
2
al-Qaeda
2
Govt of Pakistan
2
al-Shabaab
2
al-Qaeda in Iraq
2
Govt of Syria
2
Moro Islamic Liberation Front
1
Commies
1
Arab Spring
1
Govt of Iraq
Bookmark
E-Mail Me
The Classics
The O Club
Rantburg Store
Comments Spam
The Bloids
The Never-ending Story
Thugburg
RSS Links
Gulf War I
The Way We Were
Bio
Merry-Go-Blog
Hair Through the Ages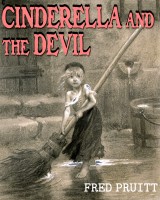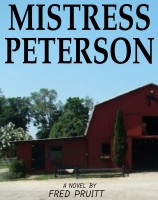 On Sale now!


A multi-volume chronology and reference guide set detailing three years of the Mexican Drug War between 2010 and 2012.

Rantburg.com and borderlandbeat.com correspondent and author Chris Covert presents his first non-fiction work detailing the drug and gang related violence in Mexico.

Chris gives us Mexican press dispatches of drug and gang war violence over three years, presented in a multi volume set intended to chronicle the death, violence and mayhem which has dominated Mexico for six years.
Click here for more information


Meet the Mods
In no particular order...


Steve White
Seafarious
Pappy
lotp
Scooter McGruder
john frum
tu3031
badanov
sherry
ryuge
GolfBravoUSMC
Bright Pebbles
trailing wife
Gloria
Fred
Besoeker
Glenmore
Frank G
3dc
Skidmark
Alaska Paul



Better than the average link...



Rantburg was assembled from recycled algorithms in the United States of America. No trees were destroyed in the production of this weblog. We did hurt some, though. Sorry.
54.145.103.69