Home Front: Culture Wars
'You Can Give This Day Back to the Indians'
Starting off with the above quote from Paulie on the Sopranos on how awful today feels, Jonah Goldberg told Hugh Hewitt this afternoon on his radio show:

One thing that he [Breitbart] and Bill [Buckley] shared was this basic contempt for the premise that the mainstream liberal elite institutions in the United States are in a position to judge and adjudicate the worth of conservatives. That they are in a position to judge our souls. That if we disagree with liberals, that proves that we are somehow wanting or lacking in compassion; lacking in humanity. That is a fundamental thing that enraged Andrew, this idea that if you disagreed about public policy, if you disagreed about how to organize society, that proved you were a racist. That proved you were a fascist. That proved you were a homophobe. It was the fundamental bad faith of the leading liberal institutions that controlled the commanding heights of this culture that infuriated him. And he refused, at the most basic level, to give them that authority over him or his ideas, and that is was fueled his Righteous Indignation, as his book title called it.

At National Review Online, former Breitbart colleague Michael Walsh describes Andrew as "the Right's Achilles:"

In the war against the institutional Left, Andrew Breitbart was the Right's Achilles; the bravest of all the warriors, now fallen on the plain. There was no combat in which he would not engage, no battle — however small — he would not join with glee, and no outcome acceptable except total victory. His unexpected death last night at the young age of 43 is not the end of his crusade, but its beginning.
Posted by: tipper || 03/02/2012 06:14 || Comments || Link || E-Mail|| [254 views] Top|| File under:
Home Front: WoT
VDH -- History Never Quite Ends
Victor Hanson Davis reminds us ---


The European Union and the United Nations, as well as globalization and advanced technology, were all supposed to trump age-old cultural, geographical and national differences and bring people together.

But for all the high-tech veneer of the 21st century, the world still looks a lot like it did during the last hundred years and well before that.

For centuries, Christianity often fought Islam in the mountainous, war-torn crossroads of the Balkans. And from the assassination of Archduke Ferdinand to the ethnic cleansing campaign of Slobodan Milosevic, the Balkans remain Europe's powder keg. Now with rioting and unrest in Athens, a financial earthquake that started in tiny Balkan Greece is shaking up some 500 million people in the European Union.

America is not exempt from such stereotyping. Every so often Americans reluctantly get involved abroad, grandly seek to remake the world in our image, become frustrated that we cannot, then start to disengage and disarm, retreat home and promise to stay there -- before starting the cycle over.


Here is history by the master -- at his best ---


After World War I, World War II, Korea, Vietnam and, more recently, our wars in the Middle East, we said "never again" -- only to lecture others and, in schizophrenic fashion, intervene once more. At times, Woodrow Wilson, Franklin Roosevelt, Lyndon Johnson and George W. Bush all thought they could make the world safe for democracy. Calvin Coolidge, Jimmy Carter and Barack Obama assumed we had neither the money nor the virtue to try.

After the Greek financial meltdown and the emergence of German financial dominance, Europe once more obsesses over the so-called German problem. Should Europeans admire the industry of the German people, or fear that such competency and drive -- as in 1870, 1914 and 1939 -- will eventually translate into German political and military supremacy? The division of Germany, the common Soviet threat, the NATO alliance, the European Union and German war guilt for the last half-century all repressed German singularity.

Examine the violence of the world today more than a decade after 9/11. Much of it is still in the Middle East in general, and concerns Islam in particular.

The protests of the Arab Spring may well turn into the repression of the Arab Autumn. Syria is aflame. Bombs go off almost daily in Afghanistan, Iraq and Pakistan. Rockets are poised in Gaza and Lebanon. Iran either threatens to get a bomb or to use it once they get it.

Fascism, communism, Baathism, Pan-Arabism, Pan-Islamism and various dictators come and go. But the tribal nature of the Middle East and the unease of Islam with other religions, with a modernizing world and with a rival West somehow seem to remain the same -- whether at Lepanto in the 16th century or at the Strait of Hormuz in the 21st century.

After World War I, World War II, Korea, Vietnam and, more recently, our wars in the Middle East, we said "never again" -- only to lecture others and, in schizophrenic fashion, intervene once more. At times, Woodrow Wilson, Franklin Roosevelt, Lyndon Johnson and George W. Bush all thought they could make the world safe for democracy. Calvin Coolidge, Jimmy Carter and Barack Obama assumed we had neither the money nor the virtue to try.

New cure-all ideologies and organizations likewise have come and gone. Fascism, communism, socialism and the Keynesian redistributive state all promised a sort of new, better man. But mostly they ended up bringing neither peace nor prosperity.

In response to all this depressing predictability, technocratic elites still dream up international solutions. The League of Nations was a noble idea that proved to be an irrelevant hothouse. No one still believes the pretentious United Nations is much more than a collective debating society. The non-democratic European Union is going the way of the past megalomaniac and failed dreams of Charlemagne, Napoleon and Hitler of one united European continent, one system, one ideology.

What, then, are we left with? Only the humility that human nature does not change much.

That unpleasant fact means that about all we can do is to keep muddling through, stay vigilant, and hope for the best while preparing for the worst. For all the problems of national pride, democracy, free markets, alliances and military preparedness, the alternatives seem far worse.
Posted by: Sherry || 03/02/2012 00:58 || Comments || Link || E-Mail|| [511 views] Top|| File under:
India-Pakistan
A few bring a bad name
[Dawn] IT has been a complicated time for the Lahore Bar Association, given the ban on a soft drink brand proposed recently by a faction of lawyers.

The entire legal community has resultantly come under fire with its reputation -- if any remained -- plummeting into the negative. Yet while sitting in the District Bar room, I find certain colleagues' insensitivity towards the destruction of the legal fraternity's image in the press more perturbing.

The term 'legal community' needs to be interpreted and analysed therefore. Further, it must be asked whether, in criticising the entire legal community for the singular acts of a faction, people are not displaying short-sightedness: a group of lawyers who have proposed a scandalous resolution does not represent the legal community as a whole. Most importantly, the basis on which the ban was proposed constitutes a contravention of the country's constitution.

First, the term 'legal community' (of Pakistain) denotes and includes all members of benches, all law-practising members of the District and High Court Bar Associations of

Punjab

, Sindh, Balochistan


...the Pak province bordering Kandahar and Uruzgun provinces in Afghanistan and Sistan Baluchistan in Iran. Its native Baloch propulation is being displaced by Pashtuns and Punjabis and they aren't happy about it...


and Khyber-Pakhtunkhwa


... formerly NWFP, still Terrorism Central...


. It also includes all members of the Supreme Court Bar Association and the benches of the apex court. So to castigate the legal community for an abstruse resolution or for other acts of an ignorant minority is wrong and amounts to short-sightedness.

The Khatam-e-Nabuwat Lawyers Forum (KNLF), which proposed the ban, is in no way a representative body of the legal community. Its acts, omissions or resolutions do not carry the weight of the law or the support of the legal society; they do not reflect the mindset of the legal community, which is clearly a silent majority. Even if the incumbent elected representatives of the Lahore Bar Association ratified the absurd resolution, in no way would that reflect the opinion of a sizeable number of lawyers and would be disowned. Such a move should and would be strongly condemned.

Many short-sighted western citizens and journalists label the entire Pak population as intolerant, illiterate, narrow-minded and overly religious (for the acts of a few). Similarly, many bewildered and imprudent members of our own society are branding the entire legal community as intolerant and obdurate for the acts of a few. This is also not right.

To give an example, Faisal Shahzad, the would-be Time Square bomber was connected to Pakistain and apparently had some level of support in the country. But does he, or even Baitullah Mehsud, represent the Pak public's way of thinking? To condemn all Paks due to the abhorrent acts of such people is simply outrageous. Similarly, the act of a faction of lawyers must not be allowed to define the character and reputation of the legal community

on the lam

.

Then, for the KNLF to propose a senseless ban that demands a blockade on selling a drink allegedly manufactured by Ahmedis (or non-

Mohammedan

s, as they are called) is absurd by all standards. The intention was apparently to cause economic loss to the alleged Ahmedi manufacturer. Principally, the law requires the other side to be heard. The company issued a

blurb

that it is not owned by Ahmedis. For the sake of argument, however, let us hypothesise that the company is indeed owned by Ahmedis. If that is the case, would it be constitutionally or religiously barred from trading within the country? The answer is in the negative.

Constitutionally, the Ahmedis were declared non-

Mohammedan

s by the Second Amendment to the constitution of the Islamic Theocratic Republic of Pakistain, thereby converting them statutorily into a minority. But neither this amendment nor any subsequent law takes away the right of minorities to conduct business and fair trade within this land of the pure. Therefore, any move to ban their business is not only unconstitutional but discriminatory and in violation of Article 18 (Freedom of Trade, Business and Profession) and Article 25 (Equality of Citizens) of the constitution.

From the point of view of religion, trade was an integral part of Islamic teachings and culture. The Prophet Muhammad (

Mohammedan

s, why should anyone else?

If the ideology of causing economic loss on the basis of religion were attached to any truth, there would be a trade deadlock causing widespread scarcity of valuable resources located in different parts of the world. There would have been no electricity in

Mohammedan

lands, no development in the agricultural or health sector. People of other faiths would have been deprived of oil which would have halted all invention and the modern transportation facilities we enjoy today.

Oil from

Mohammedan

lands would have had no value without trade; Christians, Jews, Hindus and people of all other faiths would have kept their technology, inventions and discoveries to themselves. Adherents of all faiths would have been doomed to paucity without trading with each other.

But let us, for a minute, go the KLNF way and boycott everything manufactured/produced by non-

Mohammedan

s. It would soon become clear that the vehicles they use, the cellphones with which they communicate, the television they watch, their laptops, the software they use to draft their petitions, the ties they wear and the stitching units which stitch their uniforms are manufactured/produced by mostly non-

Mohammedan

s. What are they going to do about this?

Posted by: Fred || 03/02/2012 00:00 || Comments || Link || E-Mail|| [352 views] Top|| File under: Govt of Pakistan
Sectarian menace
[Dawn] TUESDAY'S brutal sectarian massacre on the Karakoram Highway in a remote part of Khyber-Pakhtunkhwa's


... formerly NWFP, still Terrorism Central...


Kohistan


...a backwoods district of Khyber Pakhtunkhwa distinguished by being even more rustic than is the norm among the local Pashtuns....


district bore a chilling resemblance to the butchery witnessed last year in Mastung, Balochistan


...the Pak province bordering Kandahar and Uruzgun provinces in Afghanistan and Sistan Baluchistan in Iran. Its native Baloch propulation is being displaced by Pashtuns and Punjabis and they aren't happy about it...


. As in the Mastung attack, passengers travelling in a convoy of buses, and comprising mostly Shia pilgrims returning from Iran to Gilgit via Rawalpindi, were pulled out and killed on the basis of their belief by men apparently in army uniform. Kohistan has not witnessed the sectarian bloodletting other parts of Pakistain have, yet it is possible the atrocity was carried out as communal tensions in neighbouring Gilgit-Baltistan spilled over. A few Sunnis were killed in Gilgit recently, and the targeting of passengers may have been a reprisal, with indications that the killers came from Chilas. Though Jandullah has

grabbed credit

, it is unclear if it is the same group involved in past sectarian attacks in Bloody Karachi


...formerly the capital of Pakistain, now merely its most important port and financial center. It may be the largest city in the world, with a population of 18 million, most of whom hate each other and many of whom are armed and dangerous...


or a new one. Certain names have developed into 'brands', and it is likely that the absence of a central organizational structure has propelled other

jihad boy

actors to carry out acts of terrorism using the name of more recognisable groups.

Unfortunately, no part of Pakistain is free from the scourge of sectarian terror. While Hazara Shias are routinely murdered in Balochistan, tribal-cum-sectarian violence has become a part of life in
Kurram Agency


...home of an intricately interconnected web of poverty, ignorance, and religious fanaticism, where the laws of cause and effect are assumed to be suspended, conveniently located adjacent to Tora Bora...


;

Bloody Karachi

has witnessed several sectarian attacks; bombings and cycles of sectarian violence also occur in Dera Ismail Khan


... the Pearl of Pashtunistan ...


as well as south and central

Punjab

. Though the denominational schism has always existed, it took on a very bloody character during the Ziaul Haq regime, especially with the rise of sectarian death squads. Today, sectarian outfits in Pakistain have found common cause with pan-Islamic jihadis, fusing their anti-Shia worldview with a jihad-centric, anti-West outlook, which perhaps explains the heavy sectarian undercurrent in the overall rise of militancy in Pakistain. It is also troubling that overtly sectarian and jihadi concerns are now appearing on the same stage as 'mainstream' religious and right-wing parties, indicating the full acceptance of the former by the latter.

There needs to be greater vigilance where misuse of police and army uniforms is concerned. Also, buses and other vehicles must only be stopped at designated and clearly marked checkpoints and escorted by security forces when transiting 'sensitive' regions. Overall, while communities need to ensure such provocations don't result in escalation and reprisals, it is the state that must do the most by identifying, capturing, prosecuting and punishing those involved in sectarian terrorism. If it fails to do so, the current situation may well give way to wider communal conflict.

Posted by: Fred || 03/02/2012 00:00 || Comments || Link || E-Mail|| [326 views] Top|| File under: Govt of Pakistan
Israel-Palestine-Jordan
Logistics of an Israeli Strike on Iran
Hans Rühle was one of the toughest and most perspicacious analysts in those heady days [of the Cold War]. Today he evaluates Israel's capacity to knock out Iran's nuclear program in an essay in the German conservative daily Die Welt. It is worth reading (for non-German speakers, there's Google Translate).

Rühle is highly confident that Israel could knock out Iran's nuclear program for a decade or more with about 25 of its 87 F-15 fighter-bombers and a smaller number of its F-16s. Each of the F-15s would carry two of the GBU-28 bunker busters, with the F-16s armed with smaller bombs. 

Most importantly, Rühle believes that it would take Iran a decade to restore its capabilities -- with the exception of Isfahan -- unless special forces could inflict more damage from the ground than was possible from the air. There are risks, of course: the Russians might have secretly given Iran more advanced surface-to-air missiles; refueling might be interdicted along a route that overflies potentially hostile countries; and Iran's proxies (Syria, Hizbollah, Hamas) might retaliate. Nonetheless, he concludes that Israel could lastingly disrupt Iran's nuclear program.
Posted by: trailing wife || 03/02/2012 01:24 || Comments || Link || E-Mail|| [304 views] Top|| File under:
Between politics and principles, Hamas' perilous maneuvers
By Ramzy Baroud

Despite all of

Hamas, always the voice of sweet reason,

` assurances to the contrary, a defining struggle is taking place within the Paleostinian Islamic movement.

The outcome of this struggle -- which is still confined to polite political disagreements and occasional intellectual tussle -- is likely to change Hamas' outlook, if not fundamentally alter its position within a quickly changing Arab political landscape.

The current Hamas is already different from the one initially set up by a local

Gazoo

leadership in December 1987 in response to the first Paleostinian uprising. One of the very first statements circulated by their newly established 'military wing' (masked men armed with wooden clubs and cans of spray paint) expressed the nature of that political era:

"What has happened to you, O rulers of Egypt? Were you asleep in the period of the treaty of shame and surrender, the Camp David treaty? Has your national zealousness died and your pride ran out while the Zionists daily perpetrate grave and base crimes against the people and the children?"

Although the power discrepancy between Israel and the Paleostinians has remained largely unchanged, Hamas has morphed from a local Paleostinian branch of Egypt's

Moslem Brüderbund

into a tour de force within Paleostinian society.

It has also become an important regional player, long designated by the US and Israel as a member of the radical camp in the Middle East (the other members being Iran, Syria and

Hezbullies

). While Iran and Syria were demonized for aiding and enabling Paleostinian and Lebanese resistance to Israel, Hamas and

Hezbullies

successfully resisted Israel's military adventures in

Gazoo

and

Leb

.

Arab revolutions, however, forced a remarkable transformation in terms of power relations in the region. Longtime symbols of Western influence in Tunisia, Egypt and Yemen were violently and decisively forced out of power, although their cronies are still battling for position and sway.

The 'moderate camp' was shocked to its core by the removal of Hosni Mubarak


...The former President-for-Life of Egypt, dumped by popular demand in early 2011...


, who, for three decades, diligently guarded a pro-American fort in exchange for a fixed sum of money. The dramatic events that swept the Arab world required urgent action, a spectacular jockeying for influence - to either coerce where change was deemed unacceptable, or exploit genuine, homegrown uprisings where change presented an opportunity to settle scores.

Syria was a prime example of the latter. It is widely understood that to balance the power play of gains and losses, the removal of Mubarak could only be offset with the ousting of Syria's
Hereditary President-for-Life Bashir Pencilneck al-Assad


Before going into the family business Pencilneck was an eye doctor...


Only then would the game return to a state of normality - especially when we consider the diminishing American influence in the region following its withdrawal from Iraq. Unfortunately for Syria, the conflict was quickly redrawn around regional politics.

The horrifying violence in Syria is being contextualized within dangerous paradigms concerning NATO


...the North Atlantic Treaty Organization. A single organization with differing goals, equipment, language, doctrine, and organization....


intervention and some Arab countries' insistence on transforming the civil war into a zero-sum game.

Hamas, which had successfully survived factional rivalry, Israeli wars and international isolation, was faced with its most pressing dilemma since the legislative elections of January 2006. On one hand, the so-called Arab Spring has ushered the unmistakable (and predicted) rise of Islamic political forces - of which Hamas is part and parcel. On the other, it has confusingly renovated the political equilibrium of the entire region.

It is no secret that without Iran's financial support, Hamas would have found it very difficult to operate in the

Gazoo

Strip following the Israeli blockade in 2007. Damascus
...The City of Jasmin is the oldest continuously-inhabited city in the world. It has not always been inhabited by the same set of fascisti...
had provided Hamas with a political platform, allowing the Islamic movement a level of freedom to propagate its ideas and take some of the heat off its besieged leadership in

Gazoo

and the West Bank.

Disowning its allies due to an increasingly polarizing political (and sectarian) discourse in the region is not an easy decision by any means. Here lies Hamas' predicament.

Political realism is unavoidably opportunistic. Hamas' reputation among its supporters was maintained through a careful balance between political savvy and religiously motivated ideological principles. Revolutionary times can upset any balance, however skillfully cultivated.

A series of agreements between Hamas and Fatah - including the landmark Doha accord on February 6 - were attributed to the reformatting of regional alliances: the ineffectual Mahmoud Abbas


... a graduate of the prestigious unaccredited Patrice Lumumba University in Moscow with a doctorate in Holocaust Denial...


' Fatah suffered a serious blow with the ousting of Mubarak, and Hamas' future in Syria looked increasingly dim in light of the escalating violence.

Although Paleostinians have been demanding reconciliation between the rivals, to no avail, the successive unity episodes were incriminating to both parties as national accord and resisting Israel proved less urgent than regional politics. Hamas' drift to a new camp continued at astonishing speed.

Hamas leaders in Damascus, and also

Gazoo

, went out on regional tours, hoping to forge new alliances to the once shunned resistance movement. And in another twist, exiled Hamas leaders have suddenly emerged as agents of political moderation. The swiftness of the new terminology is explained by Brian Murphy and Karin Laub: "The movement's top leader in exile, Khald Mashaal, wants Hamas to be part of the broader Islamist political rise...For this, Hamas needs new friends like the wealthy Gulf states that are at odds with Iran," (AP, Feb 9).

Writing in the Lebanese Daily Star, Michael Broning, Israel-based director of the German Friedrich-Ebert-Stiftung foundation, agrees.

"Meshaal has come to represent a force of change," he states, while

Gazoo

Prime Minister Ismail Haniyeh


...became Prime Minister after the legislative elections of 2006 which Hamas won. President Mahmoud Abbas dismissed Haniyeh from office on 14 June 2007 at the height of the Fatah-Hamas festivities, but Haniyeh did not acknowledge the decree and continues as the PM of Gazoo while Abbas maintains a separate PM in the West Bank...


"represents the conservative wing of

Gazoo

's Hamas leadership."

Thus a long-coveted opening is presenting itself as "disagreements within Hamas have been escalating, pitting the movement's diaspora leadership against the Hamas-led

Gazoo

administration." Tellingly, the title of Broning's article is: 'Engage Hamas' moderates and test their newfound flexibility' (Feb 24).

Some commentators, Broning included, are widely speculating on the future of the movement. News outlets are rife with reports regarding Hamas' maneuvering - whether compelled by political necessity or propelled by the ideological triumph of Islamist forces in the region.

Hamas might be reinventing itself, or it may simply be trying to weather the storm. Either way, the political context of Hamas' maneuvers is quickly leaving its traditional home (the Israeli occupation), and moving into a whole new dimension regarding the region as a whole.

While Hamas might convincingly argue that survival necessitates measured shifts in politics, it is more difficult to explain how quickly and readily regional politicking is trumping national priorities.

Indeed, the line separating principles and politics can at times be a very fine one.

Ramzy Baroud is an internationally syndicated columnist and the editor of PaleostineChronicle.com
Posted by: trailing wife || 03/02/2012 00:24 || Comments || Link || E-Mail|| [454 views] Top|| File under:
Who's in the News
41
[untagged]
8
Arab Spring
4
Govt of Syria
4
Govt of Pakistan
2
Govt of Sudan
1
TTP
1
Hezbollah
1
al-Qaeda in Arabia
1
Govt of Iran
1
al-Qaeda in Pakistan
Bookmark
E-Mail Me
The Classics
The O Club
Rantburg Store
Comments Spam
The Bloids
The Never-ending Story
Thugburg
RSS Links
Gulf War I
The Way We Were
Bio
Merry-Go-Blog
Hair Through the Ages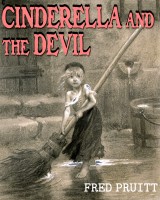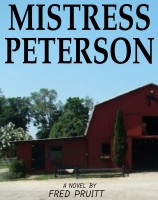 On Sale now!


A multi-volume chronology and reference guide set detailing three years of the Mexican Drug War between 2010 and 2012.

Rantburg.com and borderlandbeat.com correspondent and author Chris Covert presents his first non-fiction work detailing the drug and gang related violence in Mexico.

Chris gives us Mexican press dispatches of drug and gang war violence over three years, presented in a multi volume set intended to chronicle the death, violence and mayhem which has dominated Mexico for six years.
Click here for more information


Meet the Mods
In no particular order...


Steve White
Seafarious
Pappy
lotp
Scooter McGruder
john frum
tu3031
badanov
sherry
ryuge
GolfBravoUSMC
Bright Pebbles
trailing wife
Gloria
Fred
Besoeker
Glenmore
Frank G
3dc
Skidmark
Alaska Paul



Better than the average link...



Rantburg was assembled from recycled algorithms in the United States of America. No trees were destroyed in the production of this weblog. We did hurt some, though. Sorry.
54.166.212.152