Afghanistan
Let's solve the Taliban problem instead of calling names
(TOLOnews) - I didn't watch the interview but I read the report published by TOLOnews. The title of the report was "Taliban are the Murderers of Afghan People

Taliban are Murderers of Afghan People, is a new discovery, calling Taliban, Haqqani and al-Qaeda networks killers and enemies of Afghan people doesn't solve the problems Afghanistan is currently facing.



Afghanistan's Caped President

, Hamid Maybe I'll join the Taliban Karzai
... A former Baltimore restaurateur, now 12th and current President of Afghanistan, displacing the legitimate president Rabbani in December 2004. He was installed as the dominant political figure after the removal of the Taliban regime in late 2001 in a vain attempt to put a Pashtun face on the successor state to the Taliban. After the 2004 presidential election, he was declared president regardless of what the actual vote count was. He won a second, even more dubious, five-year-term after the 2009 presidential election. His grip on reality has been slipping steadily since around 2007, probably from heavy drug use...
, is decisive to show a happy face to the Taliban to persuade them to sit around negotiation table and bring them into the government. Mr Spanta cited the involvement of Taliban into the government structure a historical shame and he should apologise to the Afghan people.

Why should we negotiate with the Taliban? Are the sides looking for their own popularity and is the government interested to look at Taliban's untrimmed beards? Or is Taliban group interested to see technocrat faces and modern suits of Karzai's government officials? In fact they are fighting to gain power. Taliban are being supported by neighbouring countries and if Pak Prime Minister, Yosuf Raza Gilani, in an interview with al-Jazeera said that his government is not supporting the Taliban, it's clearly a lie. Taliban group was created in 1994 by Pakistain, Gilani's party and Pakistain's people's party and late Pak interior minister, Nasrullah Babur, is the spiritual father of the Taliban.

National Security Advisor to President Karzai, Rangin Dadfar Spanta, is fully aware of the strategies. He emphasised on taking the war to the other side of the Afghan-Pakistain border as the Americans did and launched an air strike on November 26 last year and killed 24 Pak soldiers. But Pakistain's political revolution made America's eyes blind and the revolution is in progress. I think it would have been better if Mr Spanta emphasised more on causes of the tensions between Pakistain and Afghanistan instead of calling Taliban the murderers of Afghan people.
In principle, we can follow two strategies in our relations with Pakistain, the first one is the strategy of former Afghan president, Mohammad Dawood Khan, and the second is the strategy of Abdul Rahman Khan and Amanullah Khan in 1929 and then during the Mohammad Hashim Khan and Shah Mahmoud Khan kingdoms. The history of kingdoms shows that Afghans accepted the border between Afghanistan and Pakistain but during Dawood Khan's regime he planned a very dangerous strategy which threatened Pakistain.

Division of Pashtunistan was another challenge for Pakistain in Dawood Khan's strategy.

At that time, Pakistain had newly gained its independence which was not recognised by Afghanistan in 1948 UN summit. The main question is which strategy should be used against Pakistain? Mr Spanta cited Amanullah Khan's kingdom as the golden era of Afghanistan, which is right. He gathered modern thinking people such as Mahmood Tarzi, Wali Mohammad Khan Darwazi, Queen Suraya his wife, and Mr Dawi. We should solve our problems with the Taliban. Pakistain established Taliban to remove those who were with division of Pashtunistan.

Tribal leaders and Pashtun Nationalists are being killed by Taliban and today instead of tribal leaders Taliban Mullahs are ruling Swat, Bajaur, Orakzai, Mohmand
... Named for the Mohmand clan of the Sarban Pahstuns, a truculent, quarrelsome lot. In Pakistain, the Mohmands infest their eponymous Agency, metastasizing as far as the plains of

Beautiful Downtown Peshawar

, Charsadda, and Mardan. Mohmands are also scattered throughout Pakistan in urban areas including Karachi, Lahore, and Quetta. In Afghanistan they are mainly found in Nangarhar and Kunar...
Agency and North

Wazoo

. These areas are being controlled by Mullah Hafiz Gul Bahadur Khan, Mullah Nazir, Mullah Rahmani, Hakimullah Mehsoud, Mullah Ehsanullah Ehsan, Mullah Faqir Mohammad and Mullah Fazelullah. They implement the provisions of Islam according to their own interests. They behead people and amputate hands misusing Islam. Extremist mullahs and nationalists destroyed communities; Taliban's ideology is to impose their own version of Islam rules on Pakistain, Afghanistan, Khurasan, and Middle East. There is no doubt that Taliban are fighting or negotiating to gain power. I can't understand how Mr Spanta said that if Taliban are involved in government he will feel ashamed before the history.

The main point is to talk about borders with Pakistain. These may not solve all the problems but solving the border issues could be very important. Pakistain's protest may not be becauseof the death of 24 soldiers, it may have messages like Durand line is the redline for Islamabad, crossing that line could have any kind of consequences.

After the

liquidation

of Burhanuddin Rabbani



... the gentlemanly murdered legitimate president of Afghanistan...


, President Karzai realised that the side to talk with is Pakistain, this discovery is better than discovery by Mr Spanta. President Karzai has recognised his side to negotiate with.

Mr Spanta must realise that Afghanistan is facing Pakistain, not a small number of Taliban, they called the government of Afghanistan a "puppet" regime, but the truth is that Taliban are the servants of ISI. The US will never change the strategy and the geography of war.

As you all know Afghanistan's defence minister is sleeping all the time due to his old age, his working hours start at ten o'clock in the morning and ends at two o'clock in the afternoon as organised by his aides.

Our Security Forces are not capable enough to change the geography of war, instead of changing the geography of war think about negotiations with Pakistain and recognise the vital issues.

Don't be afraid to share your findings with Pakistain, accept the realities, wishing will not solve the problems of Afghanistan. Don't be just happy by saying on TV that Taliban are murderers of Afghan people. It's not a new discovery.

Mohammad Natiqi is the Former Afghan Ambassador to Libya and a political analyst.

This article starring:
Hakimullah Mehsoud
Mullah Ehsanullah Ehsan
Mullah Faqir Mohammad
Mullah Fazelullah
Mullah Hafiz Gul Bahadur Khan
Mullah Nazir
Mullah Rahmani
Posted by: trailing wife || 02/17/2012 00:00 || Comments || Link || E-Mail|| [316 views] Top|| File under:
Home Front: Politix
Why I'm rooting for Barack Obama
And now for something different, h/t Gates of Vienna


Let's get one thing clear: Obama unquestionably ranks among the bottom five presidents in US history. In terms of sublime awfulness he's right up there with our late and extremely unlamented ex-PM Gordon Brown -- which is quite some doing, given that Brown singlehandedly wrought more destruction on his country than the Luftwaffe, Dutch Elm Disease, the South Sea Bubble, the Fire of London and the Black Death combined.

Agreed: the damage President Obama has done to the US economy with everything from Ben Bernanke's insane money-printing programme, to his cancellation of the Keystone XL pipeline, to his ban on deep-water drilling to his crony capitalism hand-outs to disaster zones like Solyndra to his persecution of companies like Gibson is incalculable. And, of course, if he gets a second term the damage he and his rag-bag of Marxist cronies at organisations like the Environmental Protection Agency manage to inflict on the US small businessman trying to make an honest buck will make his first term look like Calvin Coolidge on steroids.

So why do I think this would be preferable to a presidency under Mitt Romney? Simple. Because I've seen what happens, America, when you elect yet another spineless, yet ruthless, principle-free blow-with-the-wind, big government, crony-capitalist RINO squish. His name is Dave Cameron -- and trust me, the cure is far worse than the disease.
Posted by: g(r)omgoru || 02/17/2012 06:50 || Comments || Link || E-Mail|| [641 views] Top|| File under:
Growing malnutrition
IS the purpose of a government to perpetuate a deplorable system, or address the issues of the people? In Pakistain, it would appear to be the former. Those in positions of influence in Islamabad and at the top tiers of society play a long-term game in which various elements engage in efforts to out-manoeuvre each other. Meanwhile,


...back at the fist fight, Jake ducked another roundhouse, then parried with his left, then with his right, finally with his chin...


the electorate continues to be mired in ever-worsening poverty. A Save the Children report launched in Islamabad on Wednesday found that 38 per cent of surveyed families had been forced to cut down on food intake while 58 per cent were food insecure; one in five parents said that their child did not get enough food. While Pakistain does not yet have the highest rate of stunting among children due to malnutrition -- that dubious honour goes to India -- the stunting rate in the country has gone up by almost 50 per cent over the past decade. Over the next 15 years, Pakistain will have the highest percentage of stunted children.

This is not the first report that presents such an appalling picture. Last month, the National Nutritional Survey presented similar findings on malnutrition. In 2011, a World Bank report said the poorest households were spending up to 70 per cent, or more, of their income on food alone. And nutrition is hardly the only sector showing such pitiful statistics. Every indicator of welfare has taken a sharp downward turn. Consider the spiralling rates of unemployment and illiteracy, for example. It is not that efforts have not been made to counter the situation, but that almost all initiatives are piecemeal and linked to specific governments or personalities. Clearly, policymaking in development does not figure highly on the state's agenda, regardless of the government in power. Few policies can be expected to survive a change at the helm. It is not surprising then that the poor continue to become poorer with little access to even the most basic of human rights
...which are usually entirely different from personal liberty...
. With elections round the corner, the political elite as a whole may wish to dwell on this situation.
Posted by: trailing wife || 02/17/2012 00:00 || Comments || Link || E-Mail|| [505 views] Top|| File under:
The military myth
EARLIER this week during a routine visit to Jacobabad airbase, the chief of army staff (COAS) is reported to have said that the armed forces are allocated only 18 per cent of total government outlays, and that of this 'paltry' amount only half actually ends up at the disposal of our hallowed guardians.

Perhaps unsurprisingly there was no rebuttal issued either by the government or any of our mainstream parties. Just as predictable has been the complete silence on the army chief's claim within media circles.

Contrast this to the obsessive reporting on the excesses of politicians (with the exception of Imran Khan

... aka Taliban Khan, who is the lightweight's lightweight...
, of course). Pakistain's politics-hating, army-loving urban middle classes stand vindicated.

If one spends enough time in the living rooms of educated middle-class folk in this country it is easy to be convinced that 'feudalism' and 'rural backwardness' are the root causes of all of Pakistain's problems.

'Corruption' and 'bad governance' are necessary corollaries, given that most of our politicians hail from the 'feudal' class. Or so our armchair middle-class analysts would have us believe.

There is some truth to the caricature of course, but a caricature it nonetheless remains. Much has changed in Pakistain over the decades; as scholars such as Akbar Zaidi and Arif Hasan have gone through great pains to illustrate, to call Pak society feudal is to gloss over the extent to which urbanisation and the deepening of capitalist social relations have transformed the social and political landscape, notwithstanding the fact that a small number of individuals/families still own a large percentage of rural farmland in the agricultural heartlands.

Take, for example, one of the urban middle classes' most-detested political figures, Jamshed Dasti. This MNA from Muzzaffargarh was the poster-child of the fake degree-ers disqualified from elected office.

Dasti is not a feudal; in fact he is anything but. Hailing from a relatively humble urban background, Dasti has been a bane in the existence of feudal incumbents. Dasti's most high-profile competitor in the 2008 general election? Mustafa Khar, the quintessential 'feudal lord'.

Lest one forget, many politicians who graduated into the echelons of the elite in the 1980s hail from distinctly non-feudal backgrounds, including favourites of the establishment such as Sheikh Rasheed Ahmad.

Urban commercial classes have become increasingly important political players in Pakistain, starting with the Zia regime's very conscious efforts to co-opt them into the military-dominated patronage-based order that was painstakingly constructed through those 11 dark years.

Indeed, this military-dominant patronage order has more or less remained intact in two and a half decades since Zia's demise.

The military's primacy is very apparent when it takes over the reins of government, but strategic retreats such as those undertaken under Gen Kayani


... four star general, current Chief of Army Staff of the Mighty Pak Army. Kayani is the former Director General of ISI...


's watch do not necessarily signify a dramatic weakening of the institution's economic, political or ideological power.

Recently published work on what was not long ago a taboo topic has clarified beyond a shadow of a doubt -- even accounting for the crass attempts to undermine the credibility of this scholarship -- that the men in khaki preside over a vast corporate empire, and the burden that innumerable military-run enterprises exert on public resources is, at best, greatly understated.

Relatedly, and just as important is the role that the military continues to exercise in the political sphere. The military's being, as the popular phrase goes, 'the only institution that works in Pakistain' , has directly contributed to the fragmentation of other state institutions and the deepening of patronage-based political practices that are all too simplistically deemed 'corruption' and 'bad governance'.

The fact that so many politicians play musical chairs when it comes to party memberships and the intolerance for dissenting views are also at least partially explained by the unending political machinations of our hallowed guardians (or more specifically their various intelligence apparatuses).

Bashing 'feudals' and politicians more generally has been a tried and tested strategy for those who seek to maintain the mythic conception of the men in khaki. For the best part of four years a concerted campaign has been under way to rehabilitate the military's image after the dire last days of Musharraf.

It has been only partially successful, in large part because of the patchy relationship between the men in khaki and their imperial patron. Yet the campaign continues, and can be expected to continue until such a time as the civil-military imbalance is definitively altered. The contempt that so many of our urbanites harbour towards politics and politicians -- and it is important to bear in mind that the urban middle classes are extremely varied in terms of values, status and power -- actually has a much longer history than one might think.

The British and their hangers-on remained convinced until the dying breath of the Raj that politics was anathema to 'clean' and 'efficient' administration. Back then too the contradictions between what the proponents of such a model of government claimed and what they actually practised were no less evident.

There is, and has been, thankfully, a critical mass from within the ranks of the middle classes that does espouse a principled anti-establishment politics, sometimes in spite of the complicity of segments of the political class itself.

The costs are typically high; the gruesome fate of wave after wave of political dissidents in Balochistan



...the Pak province bordering Kandahar and Uruzgun provinces in Afghanistan and Sistan Baluchistan in Iran. Its native Baloch propulation is being displaced by Pashtuns and Punjabis and they aren't happy about it...


is testament to this fact.
It is, thus, hardly a surprise that our mainstream politicians -- with notable exceptions at notable times -- tend to exercise caution when it comes to confronting the military. One can only hope that, sooner or later, exposés of power in the media and by the activist judiciary will extend to the men in khaki.

Even though it has become fashionable these days for army chiefs and chief justices alike to proclaim the sanctity of the political process and the pre-eminence of parliament, the fact remains that generals and bureaucrats (and increasingly judges) exercise much more power in Pakistain over a great deal of the mundane than the popular media would have us believe.

Yes politicians must be held to account. But surely the same principle should apply to the men in khaki?

The writer teaches at Quaid-e-Azam University, Islamabad.
Posted by: trailing wife || 02/17/2012 00:00 || Comments || Link || E-Mail|| [276 views] Top|| File under:
Israel-Palestine-Jordan
Israel prepares for war with Iran
Summary: the entire Israeli establishment, and pretty much the entire Israeli population, are behind the need to wipe out Iran's nuclear capability now. Even former Mossad chief Meir Dagan, who openly opposed an attack on Iran, has shut up, as have the lofty literary lights of the left wing peace movements.

At the end of last week, the media were talking about which towns had good bomb shelters and air raid sirens and which didn't. The likelihood that Israel would soon be attacking Iran had begun to sink in. An antiwar demonstration was held across the boulevard from the Defense Ministry compound in Tel Aviv. About 25 people showed up. They held signs that read, "Don't bomb -- talk" to the evening rush hour traffic going past. One driver honked.
President Shimon Peres, who has put his days as a peacemaker far behind him, is warning only about the dangers of a nuclear Iran and not at all about those of an Israeli attack.

As for opposition from the

B.O. regime

, it has been awfully muted. The Republican presidential candidates (with the exception of Ron Paul) have  been gung-ho, which has much to do with the administration's wariness toward Israel in this election year. But then how strong an argument for restraint can the administration make to the Israelis, after repeating for years that a nuclear Iran is "unacceptable" and that "all options are on the table"?
Posted by: trailing wife || 02/17/2012 00:00 || Comments || Link || E-Mail|| [406 views] Top|| File under:
Who's in the News
40
[untagged]
1
al-Qaeda in Arabia
1
Hezbollah
Bookmark
E-Mail Me
The Classics
The O Club
Rantburg Store
Comments Spam
The Bloids
The Never-ending Story
Thugburg
RSS Links
Gulf War I
The Way We Were
Bio
Merry-Go-Blog
Hair Through the Ages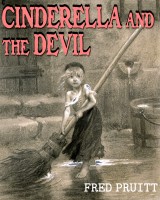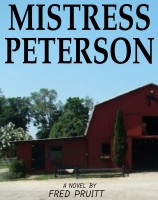 On Sale now!


A multi-volume chronology and reference guide set detailing three years of the Mexican Drug War between 2010 and 2012.

Rantburg.com and borderlandbeat.com correspondent and author Chris Covert presents his first non-fiction work detailing the drug and gang related violence in Mexico.

Chris gives us Mexican press dispatches of drug and gang war violence over three years, presented in a multi volume set intended to chronicle the death, violence and mayhem which has dominated Mexico for six years.
Click here for more information


Meet the Mods
In no particular order...


Steve White
Seafarious
Pappy
lotp
Scooter McGruder
john frum
tu3031
badanov
sherry
ryuge
GolfBravoUSMC
Bright Pebbles
trailing wife
Gloria
Fred
Besoeker
Glenmore
Frank G
3dc
Skidmark
Alaska Paul



Better than the average link...



Rantburg was assembled from recycled algorithms in the United States of America. No trees were destroyed in the production of this weblog. We did hurt some, though. Sorry.
54.198.86.28