-Short Attention Span Theater-
Swiss woman dies after attempting to live on sunlight
Swiss newspaper Tages-Anzeiger reports that a woman starved to death after embarking on a spiritual diet that required her to stop eating or drinking and live off sunlight alone.


Only Kimmie could have done that. But now he's dead.


The Zurich newspaper reported Wednesday that the unnamed Swiss woman in her fifties decided to follow the radical fast in 2010 after viewing an Austrian documentary about an Indian guru who claims to have lived this way for 70 years.

Tages-Anzeiger says there have been similar cases of self-starvation in Germany, Britain and Australia.

The prosecutors' office in the Swiss canton (state) of Aargau confirmed Wednesday that the woman died in January 2011 in the town of Wolfhalden in eastern Switzerland.
Posted by: gorb || 04/26/2012 19:17 || Comments || Link || E-Mail|| [659 views] Top|| File under:
Devilish DMV Revokes Virginia Man's F.Osama License Plate
A Virginia man says his Osama bin Laden-inspired license plates are being taken away by the Department of Motor Vehicles for being offensive. But he says the DMV's new plates are even worse.

Rick Sanders has had his "F.OSAMA" license plates for seven years. He received a letter this week from the DMV saying the plates would be replaced because they are "profane, obscene or vulgar in nature."


But, but, so was Osama ....


"Right after the attacks of 9/11, I decided I wanted to do something to show that I'm patriotic," Sanders told ABC affiliate WVEC.

The plates are being replaced with "6668UP."

"I'm offended by this," Sanders told the station. "I don't like anything with 666 on it."

The numbers 666 are widely viewed as a satanic symbol and Sanders said he reads his new license plate as, "The devil ate you up."

According to the Virginia DMV website, the "DMV reserves the right to recall and cancel any personalized license plate that was issued if the agency subsequently determines or discovers that the personalized license plate was not in compliance with these guidelines when issued or if, due to changing language usage, the personalized license plate has become non-compliant with these guidelines."

"Language is an ever changing thing," Pam Goheen, a spokeswoman for the Virginia DMV told ABCNews.com. "Sometimes are we overly cautious? Sure, but we rely on the public to notify us when they see messages that are potentially objectionable."


Personally, I think someone should investigate whoever called it in.


Although Goheen said she could not discuss Sanders' case specifically, she said anyone whose plates are deemed offensive can work with the DMV to come up with an alternative message.

Sanders told WVEC he will probably exchange the plates for new ones, but is also considering challenging the DMV's decision to pull his plates.


How about changin it to "F.Obama"?


"People come up behind me, they're laughing, they're giving me the thumbs up. They're laughing at me. I've never had anybody look at me and tell me I can't believe you have that on your license plate," Sanders said.


Ever see anyone sporting a turban, beard, and pajamas glowering in your rear-view mirror?


Sanders says "F.OSAMA" can mean anything you want, but for him it's a symbol of his patriotism.

"I didn't want to offend anybody by it. I wanted people to realize that I don't want you forget what those folks did to us."


I only wish I had thought of it. That way I could offend any terrorist sympathizers.
Posted by: gorb || 04/26/2012 18:48 || Comments || Link || E-Mail|| [372 views] Top|| File under:
Portrait of Lotte
Nothing to do with WoT or anything else serious, except that this is the speed they seem to grow at...
Posted by: Fred || 04/26/2012 00:00 || Comments || Link || E-Mail|| [276 views] Top|| File under:
Zookeeper Crushed to Death by Elephant
[An Nahar]
A New Zealand zookeeper was crushed to death Wednesday when an elephant sat on her, emergency officials and media reports said.

Police confirmed they were called to an incident involving an elephant and its keeper late in the afternoon at Franklin Zoo, near Auckland, but said no further information would be released until the woman's family were informed.

Television Three news said the woman died when the elephant sat on her.

A fire service

front man

said when they arrived at the zoo "the elephant had been secured and paramedics were working with the patient" who had since died.

In an article posted on the zoo website in 2010, sanctuary director and veterinary surgeon Helen Schofield said Jumbo had settled in well and developed close and affectionate relationships with her team of keepers.

"She is responding well by presenting feet for care, all parts of her body for washing, rub downs and other health care procedures," Schofield said.

"Our dream for Jumbo is to get her in a situation where she can have other African elephants for company."

"It is a tremendous privilege to take care of Jumbo. I feel personally humbled and flattered by the big ear flapping purrs she gives me as a greeting when I return to see her from other activities in the sanctuary. She is so affectionate and responsive."

The zoo negotiated the release of the 40-year-old elephant in 2009 from a circus where it had lived in shackles for 30 years.

Posted by: Fred || 04/26/2012 00:00 || Comments || Link || E-Mail|| [285 views] Top|| File under:
Africa North
Egypt plans 'farewell intercourse law'
Egyptian husbands will soon be legally allowed to have sex with their dead wives - for up to six hours after their death.

The controversial new law is part of a raft of measures being introduced by the Islamist-dominated parliament.

It will also see the minimum age of marriage lowered to 14 and the ridding of women's rights of getting education and employment.



Posted by: tipper || 04/26/2012 12:07 || Comments || Link || E-Mail|| [385 views] Top|| File under:
Africa Subsaharan
Swazi king gets birthday jet amid financial crisis
Swazi King Mswati III has received a jet for his 44th birthday, despite the tiny country's crippling financial crisis, the prime minister said on state radio Wednesday.

Prime Minister Barnabas Dlamini said the king now owns a McDonnell Douglas DC-9 twin-engine jet, but insisted the plane was a gift to be used by Mswati and his 13 wives.

"His majesty's government has the honour to announce to the nation that the king has received a gift of a DC-9 aircraft from development partners and friends of the king, to be used by their majesties for travels abroad," Dlamini said.

Mswati celebrated his birthday on April 19 with a three million rand ($386,000, 293,000 euros), partly paid by the state.

He is rated by Forbes magazine as the world's 15th richest monarch with a personal fortune of $100 million, but he reins over one of the world's poorest nations.

The Swaziland Diaspora Platform, a human rights
...not to be confused with individual rights, mind you...
group based in South Africa, has rejected the government's explanation for the jet.

No development partner would want to be anonymous, by their nature development agencies are transparent.

Posted by: Fred || 04/26/2012 00:00 || Comments || Link || E-Mail|| [278 views] Top|| File under:
Attack by Gbagbo Supporters Kills 6 in Ivory Coast
[An Nahar]
Six people were killed in an overnight attack on a village in Ivory Coast's restive south-west bordering Liberia, a military source said Wednesday.

The source said four attackers were

tossed in the slammer

, all of them sympathizers of ousted strongman Laurent Gbagbo


... Former President-for-Life of Ivory Coast from 2000 to 2011. Laurent lost to Alassane Ouattara in 2010 but his representtive tore up the results on the teevee and he refused to vacate the presidential palace. French troops assisted the Oattara forces in extricating him from his Fuhrerbunker...


, currently

in jug

at the
International Criminal Court


... where Milosevich died of old age before being convicted ...


in The Hague, where he faces charges of crimes against humanity.

The attack took place in Sakre, the source said, speaking from Guiglo, a town about 100 kilometers (60 miles) north of the village. Other military and local sources confirmed the attack.

A local said two others

were maimed

and several homes were torched.

The attackers were based in Liberia and aimed "to loot the villagers of their belongings," the source said, adding that the situation was under control.

The claim could not be independently verified.

Gbagbo's refusal to cede power to Alassane Ouattara


...the current president-for-life of Ivory Coast. He actually beat his predecessor in an election before having to eject him from the presidential palazzo....


after 2010 polls sparked a bloodbath. According to the United Nations


...where theory meets practice and practice loses...


, some 3,000 people died in the violence -- 1,000 of them in the west, a region that is prone to ethnic tensions.

The region still faces security problems, and some 170,000 people remain displaced, the U.N. says.

About 20 people were killed in September 2011 during an attack the authorities blamed on "Liberian mercenaries".

Clashes in the region have pitted pro-Gbagbo militias and mercenaries against President Ouattara's forces.

Ouattara promised reconciliation and accountability during a visit to the region, and on Wednesday the new national assembly opened its session in front of a banner saying: "Sorry".

"I ask for your forgiveness and invite you to go to camps and villages and ask for your own forgiveness," assembly president Guillaume Soro told colleagues.

Posted by: Fred || 04/26/2012 00:00 || Comments || Link || E-Mail|| [268 views] Top|| File under:
Arabia
Hadi Promises To Promote Freedom Of Press In Yemen
[Yemen Post] President Abdurabu Mansour Hadi


...the second and possibly the last president of Yemen, successor to former President-for-Life Ali Abdullah Saleh...


said on Wednesday he and the Yemeni government will do their best to promote freedom of press in the future in Yemen.

At his meeting with President of International Federation of Journalists Jim Boumelha and head of the Yemeni Journalist Syndicate, Hadi said it is important to promote freedom of press within the efforts to boost development and fight corruption.

Hadi also promised to look into the case of journalist Abdulelah Haider Shaye, who was captured two years ago on al-Qaeda links accusations. Boumelha and the Yemeni Journalist Syndicate renewed the call to release this journalist, who used to cover al-Qaeda issues and was

placed in durance vile

by the systems of the former regime.

Shaye was sentenced to five years in jail on terrorism-related charges and when the turmoil started here in 2011 he was about to be pardoned by the US President Barack Obama
The campaign's over, John...
urged to keep him behind bars.

Meantime, the Yemeni journalists are demanding to reconsider the bylaw of the syndicate in the way it allows to every journalist to participate in making decision and to ensure the independence of press in Yemen.


Posted by: Fred || 04/26/2012 00:00 || Comments || Link || E-Mail|| [266 views] Top|| File under: Arab Spring
Al-Janadi urges Saleh to step down from GPC
[Yemen Post] Abdu Janadi, the spokesperson for the General People Congress Party (GPC) and one of the biggest aides of the former President President-for-Life Ali Abdullah Saleh


... Saleh initially took power as a strongman of North Yemen in 1977, when disco was in flower, but he didn't invite Donna Summer to the inauguration and Blondie couldn't make it...


, called on Saleh himself to step down as the head of the GPC, which he founded and led since 1986.Al-Janadi called on Saleh to quit his post as the head of the GPC in order to give way to the new President Abdu Rabu Mansour Hadi to lead the party.The paper said that Araf al-Zawka, a leading figure in the party, rejected al-Janadi's request while Saleh said that it's the party which can decides who remains and who leaves.According to sources, Saleh said his nephew, Tariq Mohammed Saleh, who was dismissed by a presidential decree early this month, does not want the job reassigned to him by Hadi. He was sacked from his post as the head of Presidential Guard, and reappointed as the commander of 3rd Armored Brigade.Tariq will lead the guards of his uncle, Saleh, who is still the head of the GPC, said the paper.Saleh and Hadi relationship has sharply deteriorated when Hadi refused to attend the meeting of the GPC party, which was headed by Saleh.

Posted by: Fred || 04/26/2012 00:00 || Comments || Link || E-Mail|| [268 views] Top|| File under: Arab Spring
Bangladesh
Amini prays for Hasina's doom
[Bangla Daily Star] Chairman of a faction of pro-opposition Islami Oikya Jote


... a political party in Bangladesh. In the 2001 elections the party won 2 out of 300 elected members in an alliance with the Bangladesh Nationalist Party. It has a focus on building an islamic state, and has used the madrassas to gain support...


(IOJ) Mufti Fazlul Haque Amini has begged in public to Almighty Allah for making the children of Prime Minister Sheikh Hasina victims of "forced disappearance".

"Allah, please vacate Hasina's lap the same way she has emptied laps of several mothers," said Amini, an ally of the BNP-led opposition alliance, while offering prayers at a discussion in the city yesterday.


If anyone deserves a visit from the RAB tonight...


Islami Ain Bastobayan Committee (IABC) organised the programme in protest against the "killing, forced-disappearance, hijacking and violence by the government" at its Lalbagh office.

Amini, chief of IACB, also prayed to Allah for putting Hasina under house arrest and ouster of the government within the next three days.


"We have a major weapon -- offering doa (prayers), which is being offered against Hasina at different mosques, madrasas and other places across the country. Waking up from sleep one sudden day, Hasina will discover her throne gone."

Regarding the "disappearance" of former BNP

politician

Ilias Ali, Amini urged Khaleda Zia
Three-term PM of Bangla, widow of deceased dictator Ziaur Rahman, head of the Bangla Nationalist Party, an apparent magnet for corruption ...
to enforce non-stop countrywide shutdown if the government fails to trace him within the BNP's four-day ultimatum that ends Saturday.

Ilias along with his driver disappeared in the early hours of April 18 from the capital's Banani area.

There is no alternative to the government's removal as it has failed to ensure security of the people, said Amini.
Posted by: Fred || 04/26/2012 00:00 || Comments || Link || E-Mail|| [280 views] Top|| File under:
Britain
Britain slides back into recession
h/t Gates of Vienna


Britain was back in recession Wednesday after its economy shrank in the first quarter while Prime Minister David Cameron said the country was being buffetted by the European downturn.

Gross domestic product fell 0.2 percent between January and March, after a 0.3-percent drop in the fourth quarter of 2011, the Office for National Statistics (ONS) said in a statement.

That technically placed Britain in recession, which is defined as two successive quarters of contraction, amid a broader downturn that appears to be taking hold across Europe and notably in members of the eurozone.
Posted by: g(r)omgoru || 04/26/2012 10:31 || Comments || Link || E-Mail|| [270 views] Top|| File under:
Home Front: Politix
Is Social Security really "exhausted?" Not at all
It's rare to see a federal official publicly beg reporters to get a story right, but the commissioner of the Social Security Administration seemed ready to get down on his hands and knees at a Monday press briefing. Michael Astrue was cautioning journalists not to scare the public about the meaning of the word "exhaustion."

"Please, please remember that exhaustion is an actuarial term of art and it does not mean there will be no money left to pay any benefits" he warned in issuing the trustees' annual report on the financial health of the Social Security program.

"After 2033, even if Congress does nothing, there will still be sufficient assets (from payroll taxes) to pay about 75 percent of benefits. That's not acceptable, but it's still a fact that there will still be substantial assets there," Astrue insisted.


I'm curious, is this in present dollars or in inflated dollars?


This year's report shows some acceleration of the drawdown of Social Security's vast trust fund reserves. Absent Congressional action, the trust funds of the retirement and disability programs are expected to be exhausted in 2033 as baby-boomer retirements accelerate - three years sooner than projected a year ago.

But Astrue went out of his way to emphasize that the program is far from broke. Social Security took in $69 billion more than it spent last year, according to the report, when you include tax receipts and interest on bonds held in the Social Security Trust Fund (SSTF). The SSTF had reserves of $2.7 trillion last year.

Yet the press plowed right ahead with stories warning that the Social Security retirement program is running out of money. "There won't be much money left for you" after 2033, warned a public radio reporter - a line that pretty well summed up the coverage and nearly forced me to run my car into a ditch.

Americans need to get this right, because Social Security is the primary source of retirement security for most Americans -- and it will be even more important in the future as we continue to dig our way out of the rubble of the Great Recession.

So, what's really going on with Social Security?

1. Social Security isn't running out of money.


I suppose that depends on whether or not benefits keep up with true inflation.


The long-range actuarial shortfall is projected to be 2.67 percent of taxable payroll - in other words, 2.67 percent of all the earnings subject to Social Security contributions. That's a modest shortfall - and it fluctuates over time due to economic cycles and changes in assumptions about growth in taxable earnings. For example, the projected year of SSTF exhaustion was as far off as 2042 in 2003 in the wake of the dot-com bubble; it was as close as 2029 in 1994 due to changed expectations about real wage gains.


Wasn't 1994 about 18 years ago?


2. Yes Virginia, there is a Trust Fund.


In name only. IIRC, Reagan raided it. God might be able to keep up with all the accounting smoke and mirrors and redefinitions of simple key terms in the original idea of SS concept.


Social Security's critics love to argue that the SSTF is a myth, but it's not. Although Social Security was designed as a pay-as-you-go program, every penny it receives is credited to the SSTF, which has been building enormous reserves following benefit cuts enacted in 1983.

The Trustee report confirms - again - that the surplus funds are invested in "special issue Treasury bonds" and that they are "full faith and credit" obligations of the government to Social Security. Since Social Security can't borrow money by law, it uses those reserves to pay benefits whenever cash on hand runs short.

3. This year's news is not about our aging population.

The accelerated SSTF exhaustion date stems from two factors: a 1.6 percent drop in taxable earnings due to the ongoing depressed economy, and a 3.6 percent cost-of-living adjustment awarded for this year.

Our aging demographics do play a role in the longer range imbalance after 2033, because we have not raised revenue sufficient to match the projected growth in our retired population.


Nor have we honored the agreement not to spend those funds on other things, I'll bet.


"The choice is to either reduce benefits 25 percent, or raise revenues 33 percent to adapt," says Steve Goss, chief actuary of the Social Security Administration. Making reforms sooner rather than later would allow for a more gradual phase-in, giving the public plenty of time to plan and adjust accordingly.


Whatever happened to the 2.6% fix mentioned above?


I'm in favor of a modest, graduated payroll tax increase. Social Security benefits are modest, averaging $1,230 per month this year. It's the main source of income for most people over age 65 - more than half for nearly one in two married couples and two in three unmarried individuals, according to the National Academy of Social Insurance.


So forty of fifty years of seizing 7.5% of my income and an additional 7.5% from my employer's ability to pay me comes to $1,230/month? I call that a terrible investment. Where did all the rest of my money go?


A gradual increase in payroll taxes over the next decade would eliminate a sizable portion of the imbalance; another approach is to lift or remove entirely the cap on wages subject to payroll taxes, which currently is set at $110,100.


And jail the politicians who enabled the funds to be misappropriated.


Perhaps that won't be too exhausting an idea for Congress and the media to embrace.


Not to mention too stupid even for them to try to pawn off on the citizenry.
Posted by: gorb || 04/26/2012 02:39 || Comments || Link || E-Mail|| [540 views] Top|| File under:
India-Pakistan
Man held for chopping up two women
[Dawn]
Police on Tuesday claimed to have

tossed in the clink

a man for allegedly killing at least two women, chopping off their body parts and dumping them at different places.

The body parts of at least two women were found in different places in March and earlier this month.

DSP Qaiser Ali Shah said the suspect, Muhammad Rafiq Soomro, was

tossed in the clink

in Patel Para.

He said the held suspect and his friend Iqbal were rickshaw drivers and were involved in chopping off the bodies of two women during the last two months. They threw away the body parts of the victims within the remit of the Soldier Bazaar and Jamshed Quarters

cop shoppe

s, he added. The recovery of all parts of a body took three days.

The police said the suspect allegedly killed a woman, Nasreen, and started using her cellphone. The police traced the location and carried out a raid and

tossed in the clink

the suspect. However,


a lie repeated often enough remains a lie...


his accomplice was not present at the time of the raid.

The DSP said the held suspect disclosed to the police that he and his accomplice killed those women since they did not like "their profession".

The police said Rafiq originally hailed from Sukkur and was a father of two. He appeared to be a psychopath, they added.

Posted by: Fred || 04/26/2012 00:00 || Comments || Link || E-Mail|| [263 views] Top|| File under: Govt of Iraq
Entire cabinet to accompany Gilani for contempt verdict
[Dawn]
Prime Minister Syed Yousuf Raza Gilani


... Pakistain's erstwhile current prime minister, whose occasional feats of mental gymnastics can be awe-inspiring ...


on Wednesday said he would appear before the seven-member bench of the Supreme Court on April 26.

"I will appear before the Supreme Court tomorrow," Gilani told his cabinet, while chairing the weekly cabinet meeting here at the PM Secretariat.

Gilani said he had always honoured the court's decisions and fully respects its verdicts.

Moreover, the prime minister announced during the meeting that if any other cabinet member wished to accompany him, he was welcome.

Interior Minister Rehman Malik


Pak politician, current Interior Minister under the Gilani administration. Malik is a former Federal Investigation Agency (FIA) intelligence officer who rose to head the FIA during Benazir Bhutto's second tenure. He later joined the Pak Peoples Party and was chief security officer to Bhutto. Malik was tossed from his FIA job in 1998 after documenting the breath-taking corruption of the Sharif family. By unhappy coincidence Nawaz Sharif became PM at just that moment and Malik moved to London one step ahead of the button men.


said the entire cabinet would accompany the prime minister when he appears before the apex court.

Gilani will be making his third appearance on Thursday in front of the SC bench, headed by Justice Nasirul Mulk, hearing a contempt case against him.

The court is expected to either exonerate the prime minister of all charges, or slap him with contempt.

Gilani had earlier appeared before the Supreme Court on Jan 19 and Feb 13.

Posted by: Fred || 04/26/2012 00:00 || Comments || Link || E-Mail|| [272 views] Top|| File under: Govt of Pakistan
Philippines, US stage war games in face of China warning
ULUGAN BAY, Philippines: Hundreds of American and Philippine troops waded ashore on Wednesday in a mock assault to retake a small island in energy-rich waters disputed with China, a drill Beijing had said would raise the risk of armed conflict.

The exercises, part of annual US-Philippine war games on the western island of Palawan, coincide with another standoff between Chinese and Philippine vessels near Scarborough Shoal in a different part of the South China Sea.

China said last week the drill would raise the risk of confrontation. On Wednesday, Chinese Vice Foreign Minister Cui Tiankai said China was committed to dialogue and diplomacy to resolve the dispute.

"We are certainly worried about the South China Sea issue," Cui told a news briefing in Beijing, saying "some people tried to mix two unrelated things, territorial sovereignty and freedom of navigation."

The comments come before high-level talks with the Obama administration. China, which claims the South China Sea based on historical records, has sought to resolve disputes bilaterally but its neighbors worry over what some see as growing Chinese assertiveness in its claims in the region.

"Location (of the drill) is irrelevant," Ensign Bryan Mitchell, spokesman for the US Marines, told reporters. "These exercises take place on a regular basis. This year it happens to be in Palawan. The planning for this took place months ago prior to any events that are currently in the headlines."

US President Barack Obama has sought to reassure regional allies that Washington would serve as a counterbalance to China in the South China Sea, part of his campaign to "pivot" US foreign policy toward Asia after wars in Iraq and Afghanistan.

Philippine military officials sought to play down the exercise. Lt. Gen. Juancho Sabban, military commander for the western Philippines, said the drill "simply means we want to work together, improve our skills."

Sabban's area of command includes Reed Bank and the Spratlys, a group of 250 mostly uninhabitable islets spread over 427,350 sq km (165,000 sq miles) west of Palawan. The Spratlys are claimed entirely by China, Taiwan and Vietnam and in part by Malaysia, Brunei and the Philippines.


If we had known oil was there we could have claimed then in 1945...

Proven and undiscovered oil reserve estimates in the South China Sea range as high as 213 billion barrels of oil, the US Energy Information Administration said in a 2008 report. That would surpass every country's proven oil reserves except Saudi Arabia and Venezuela, according to the BP Statistical Review.

A Philippine exploration firm, Philex Petroleum Corp. , said on Tuesday its unit, Forum Energy Plc, had found more natural gas than expected around Reed Bank, where Chinese navy vessels tried to ram one of Forum Energy's survey ships last year. The Philippines is due to open oil-and-gas exploration bids in Reed Bank on Friday.

Sabban said the military drill was not focused on China.

"Never was China ever mentioned in our planning and execution," he told reporters. "China should not be worried about Balikatan (shoulder-to-shoulder) exercises."

Nearly 7,000 American and Philippine troops were launched from US and Philippine ships in the simulated amphibious assault to recapture an island supposedly taken by militants. Commandos came ashore from US and Philippine ships in a simulated amphibious assault to recapture an island supposedly taken by militants.

Jumping from rubber boats as they hit the shore, the commandos engaged in a mock firefight, making their way inch by inch from the beach to a navy facility to rescue "hostages" and recapture the base.

Four days ago, commando teams rappelled from US helicopters and landed from rubber boats in a mock assault to retake an oil rig in northern Palawan, 18 km (11 miles) off the town of El Nido on the South China Sea.

The annual war games come under the 1951 Mutual Defense Treaty, part of a web of security alliances the United States built in the Asia-Pacific region during the Cold War. The drills are a rehearsal of a mutual defense plan by the two allies to repel any aggression in the Philippines.

Hundreds of kilometers to the north, a Philippine coast guard ship patrols near Scarborough Shoal, a group of half-submerged rock formations 124 nautical miles west of the Philippines' main island of Luzon. Philippine and Chinese ships are often in the same areas of the South China Sea, with two Chinese maritime surveillance ships a few miles away from the coast guard vessel and five Chinese fishing boats working the waters nearby.
Posted by: Steve White || 04/26/2012 00:00 || Comments || Link || E-Mail|| [630 views] Top|| File under:
Syria-Lebanon-Iran
Iran probes diplomat's Brazil groping scandal
[Emirates 24/7]
Iran announced on Tuesday it is investigating angry allegations made in Brazil that one of its diplomats fondled underaged girls in a Brasilia swimming pool.

Foreign ministry

front man

Ramin Mehmanparast told

news hound

s the accused diplomat had been recalled to Iran and would be "dealt with" according to the ministry's disciplinary rules.

He also said the incident, which occurred in mid-April, was being twisted by some Western and Arab media "for political gain" against Iran.

According to Brazilian media, the diplomat was accused of groping at least four Brazilian girls aged between nine and 15 while swimming in a chic Brasilia sports club, making them cry and attracting the fury of their parents.

"People wanted to kill him. If the club had not deployed security personnel, today they would be looking for me to talk about homicide or lynching," the father of one of the girls, who asked not to be named, was quoted as saying by the G1 news website.

Brasilia police

tossed in the calaboose

the Iranian but quickly released him because of his diplomatic immunity.

Brazilian media identified the diplomat as Hekmatollah Ghorbani, 51, and said he was the third-ranking official in the Iranian embassy in Brasilia. They said he was married, with children, and had been in his post for two years.

The Iranian embassy defended the diplomat by issuing a statement saying the groping allegations were the result of a "cultural misunderstanding" and accusing the Brazilian media of bias.

But Brazil's foreign ministry said it was looking into the case and taking formal steps of notifying the Iranian mission.

On Tuesday, when asked to explain the "cultural misunderstanding", Mehmanparast replied: "On principle, we do not accept this person being at a mixed-sex swimming pool, and it is considered a disciplinary violation and therefore he was summoned home at once and we are reviewing his case."

He added that the diplomat "will be dealt with according to the foreign ministry's disciplinary rules."

In Iran, men and women of any age are not permitted to share swimming pools.

Before the scandal broke,

Iran's diminutive President
Mahmoud Short Round Ahmadinejad had been making plans to visit Brazil this year.

Mehmanparast confirmed Ahmadinejad will make the trip "in the future," adding that a date would be announced as soon as it was organised.

Posted by: Fred || 04/26/2012 00:00 || Comments || Link || E-Mail|| [263 views] Top|| File under: Govt of Iran
Who's in the News
43
[untagged]
4
Arab Spring
3
Govt of Pakistan
2
Boko Haram
2
Govt of Syria
2
al-Qaeda in Arabia
2
Govt of Iran
1
Hezbollah
1
al-Qaeda
1
al-Qaeda in Pakistan
1
Taliban
1
Thai Insurgency
1
TTP
1
Moro Islamic Liberation Front
1
Govt of Iraq
1
Jamaat-e-Islami
Bookmark
E-Mail Me
The Classics
The O Club
Rantburg Store
Comments Spam
The Bloids
The Never-ending Story
Thugburg
RSS Links
Gulf War I
The Way We Were
Bio
Merry-Go-Blog
Hair Through the Ages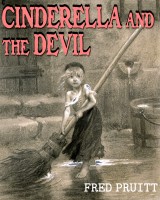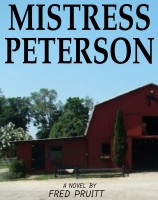 On Sale now!


A multi-volume chronology and reference guide set detailing three years of the Mexican Drug War between 2010 and 2012.

Rantburg.com and borderlandbeat.com correspondent and author Chris Covert presents his first non-fiction work detailing the drug and gang related violence in Mexico.

Chris gives us Mexican press dispatches of drug and gang war violence over three years, presented in a multi volume set intended to chronicle the death, violence and mayhem which has dominated Mexico for six years.
Click here for more information


Meet the Mods
In no particular order...


Steve White
Seafarious
Pappy
lotp
Scooter McGruder
john frum
tu3031
badanov
sherry
ryuge
GolfBravoUSMC
Bright Pebbles
trailing wife
Gloria
Fred
Besoeker
Glenmore
Frank G
3dc
Skidmark
Alaska Paul



Better than the average link...



Rantburg was assembled from recycled algorithms in the United States of America. No trees were destroyed in the production of this weblog. We did hurt some, though. Sorry.
54.166.160.105