-Short Attention Span Theater-
Egyptian Man Watches Pr0n, Sees Wife Performing
An Egyptian man who went online to watch a porno film for the first time got the shock of his life when he found that the woman in the film was his own wife.

The man, identified as Ramadan, instantly collapsed in disbelief on the floor at an internet shop before coming round and rushing home to face his unfaithful wife.

The woman first denied his allegations and started to swear at him, prompting her husband to face her with the film.

Unable to deny it any more, she confessed to have betrayed him with her pre-marriage boy friend, telling him she had never loved him although they had four children during their 16-year marriage.

"I found 11 films showing my wife in indecent scenes with her lover….it was the first time I watched a porno film and I did this just out of curiosity," Ramadan told Egyptian newspapers at his house in the northeastern province of Dakhalia.

"She first denied it and accused me of being insane before I faced her with the films…she then confessed to be still in love with her boyfriend, saying he is as young as her and that I am an old man."

Ramadan said he had been happy during his marriage life until he logged on to that website. Newspapers did not say whether he decided to divorce her.

Posted by: Beavis || 04/17/2012 08:38 || Comments || Link || E-Mail|| [306 views] Top|| File under:
Shuttle Discovery Makes its Last Fight - to the Smithsonian
WASHINGTON - History will be made today as NASA's oldest and most traveled shuttle leaves the Kennedy Space Center and heads to the Smithsonian's Udvar-Hazy Center[located just south of Dulles Airport].
The same radio station, from whence came the linked article, had interviews with three intelligent folks on the airwaves at 5:30 (a.m.). All thought retiring the shuttle was shortsighted, given all the new discoveries made as a result of the space program.

Discoveries with the Discovery! Get it?
Posted by: Bobby || 04/17/2012 06:37 || Comments || Link || E-Mail|| [301 views] Top|| File under:
-Signs, Portents, and the Weather-
Himalayan Glaciers Thickening AND Advancing

First they said the glaciers were receding but it was shown they were advancing. Then they said "ok, they're advancing but they are thinning", that has now been proved false. Himalayan glaciers are both advancing AND thickening.


Posted by: crosspatch || 04/17/2012 00:00 || Comments || Link || E-Mail|| [607 views] Top|| File under:
Africa North
Exit of Presidential Contenders Could Benefit Shafiq, Moussa According to Poll
[Tripoli Post] A latest presidential election poll in Egypt shows that disqualification of Mubarak's former spy chief and vice president Omar Suleiman


... Now former Vice president of Egypt. From 1993 until his appointment to that office in 2011 he was Minister without Portfolio and Director of the Egyptian General Intelligence Directorate (EGID)...


could benefit Ahmed Shafiq and
Jerry Lewis doppelgänger Amr Moussa


... who was head of the Arab League for about 400 dithering years ...


A presidential election poll published Sunday and reported by alahramonline has shown that the disqualification of Omar Suleiman, Mubarak's former vice president and intelligence chief, from the presidential race could benefit Amr Moussa and Ahmed Shafiq, both of whom also previously served in Mubarak's government.

The poll, carried out by the state-owned Al-Ahram Centre for Political and Strategic Studies, showed that Shafiq, Mubarak's last prime minister, was the second choice of 40.4 percent of voters who had been planning to vote for Suleiman before he was disqualified from the race Saturday by the Supreme Presidential Electoral Commission (SPEC) for allegedly failing to secure the required number of recommendations from the governorate of Assiut.

Amr Moussa, who served as foreign minister for ten years during Mubarak's reign, received the next highest approval percentage from Suleiman supporters, with 27.4 percent.

The poll was carried out on April 7-10 from a sample of 1200 Egyptians from all governorates except those on the borders. The border regions heavily supported Salafist candidates during recent parliamentary elections.
Posted by: Fred || 04/17/2012 00:00 || Comments || Link || E-Mail|| [324 views] Top|| File under: Arab Spring
Africa Subsaharan
Five Guinea-Bissau presidential hopefuls condemn coup
[Daily Nation (Kenya)] Five candidates who took part in Guinea-Bissau's aborted presidential election, including top opposition leader Kumba Yala, on Monday condemned last week's military coup.

"We firmly condemn the April 12 military uprising and demand the quick return of constitutional order," said ex-president Yala, who came second in first-round presidential voting on March 18 behind then-prime minister Carlos Gomes Junior, who is currently being held by the coup leaders.

All five rejected the result of the first round, including Henrique Rosa, who said none of them would participate in the National Transitional Council that the military and some opposition parties announced would lead the country after the coup.

"We are democrats. As a matter of ethics and political coherence, we will not participate in the NTC," Rosa told journalists.

The coup came two weeks before the second round of the presidential vote, which would have seen Gomes Junior face off against Yala.

Yala, who said there had been "massive fraud" in the first round, and four other candidates had already said they would not take part in the second round.

The boycott had raised fears of unrest in the country of 1.6 million people, which has a history of military coups and has become a hub in the drug trade between South America and Europe.

The Community of Portuguese Speaking Countries (CPLP) had voiced concern after the coup that the five candidates who boycotted the polls may have played a part in overthrowing the government, saying they should be prosecuted by the
International Criminal Court


... where Milosevich died of old age before being convicted ...


if their involvement could be proved.

Posted by: Fred || 04/17/2012 00:00 || Comments || Link || E-Mail|| [309 views] Top|| File under:
Bangladesh
Suranjit shown the door
[Bangla Daily Star] Nearly five months into his taking over as railway minister, Suranjit Sengupta resigned yesterday on the prime minister's instructions the night before, following the midnight recovery of Tk 70 lakh from the microbus of his close aide.

The money had allegedly been collected as bribe from railway job seekers.

"At the meeting with the prime minister on Sunday night, I told her that I wanted to relieve myself of the charge of the railway ministry, and she happily accepted it," a pale-looking Suranjit told a press briefing at the Rail Bhaban yesterday afternoon.

He said he had decided to step down taking full responsibility for scandal surrounding the cash haul. "As a minister, I'm responsible for all good and bad things in my ministry."

Only a couple of days ago, he had said he would not quit. Since the beginning of the cash haul affair from his assistant personal secretary's (APS) microbus on the night of April 9, he strongly defended his aide by saying he would not take action against the APS until the latter had been found guilty.

He also said the vehicle with the money was not heading for his Jigatola residence in the capital, contrary to the claims of the APS and two other railway officials travelling in the microbus.

But then, the Sunday night meeting with Prime Minister Sheikh Hasina led to a change of mind in him. Sources at the Prime Minister's Office told The Daily Star that Suranjit got a "clear signal" from the one-to-one meeting with the PM that he was no more expected to head the ministry.

Suranjit, who has a long 55-year political career, told the press that he would also stay away from politics until he came "clear" through investigation, terming it a "break" in his political career.

"I made the decision for the sake of a fair investigation and to set an example, acting beyond the existing practice, and to uphold democracy," an embattled Suranjit told a large crowd of journalists who gathered at the Rail Bhaban following hints that he might step down.

The seven-time parliamentarian from Sunamganj in the northeast region also hoped that the "truth" would emerge through the inquiry.

Earlier in the morning, Suranjit skipped the regular cabinet meeting. He went to his Jatiya Sangsad Bhaban office and prepared a draft which he read out at the briefing.

He went to the railway ministry around 12:45pm on a vehicle flying the national flag. But after the announcement of his resignation, he left the ministry in the same car without the national flag at 3:15pm.

Before leaving, he had a farewell meeting with the officials and employees of the ministry and exchanged greetings with them.

Suranjit, who had originally been left out of the cabinet after the general elections of December 2008 apparently because of his "compromising" role during the 2007-08 military-backed caretaker government, finally got a berth in the newly-formed rail ministry in December last year, about three years into the government's tenure.

After taking office, he appeared to be a crusader against corruption in the railway and his vow to "catch the black cat from the bag" made such a bang that his downfall came almost like a whimper, an absolute anti-climax.

And the beginning of the end of his short ministerial career was signalled when the driver of his APS swerved the vehicle into the BGB headquarters in Pilkhana on the night of April 9 and raised an alarm about the APS and two other railway officials -- the now-suspended general manager (East) Yusuf Ali Mirdha, and Dhaka Division security chief Enamul Huq -- carrying Tk 70 lakh in bribe money.

The money is said to be part of the bribe taken recently from job seekers for about 7,000 posts in the railway.

In a belated reaction, Suranjit on Sunday sacked the APS and suspended the GM and the security chief.

He also formed two committees to probe the scandal. But both the committees came under question as they were staffed by his personal secretary, a railway ministry joint secretary and the director general of railway, which is also under the ministry.

Posted by: Fred || 04/17/2012 00:00 || Comments || Link || E-Mail|| [332 views] Top|| File under:
Britain
Chowdhury Mueen-Uddin to be charged with war crimes
One of

Britannia

's most important

Mohammedan

leaders is to be charged with war crimes,

Sherlocks

and officials have told The Sunday Telegraph.

Chowdhury Mueen-Uddin, also known as Choudhury Moinuddin, director of

Mohammedan

spiritual care provision in the NHS, a trustee of the major British charity

Mohammedan

Aid and a central figure in setting up the

Mohammedan

Council of

Britannia

, fiercely denies any involvement in a number of abductions and "disappearances" during Bangladesh's independence struggle in the 1970s.

He says the claims are "politically-motivated" and false.


"Lies! All lies! And don't send me back home!"


Continued on Page 49

This article starring:
Choudhury Moinuddin
Chowdhury Mueen-Uddin
Posted by: trailing wife || 04/17/2012 00:00 || Comments || Link || E-Mail|| [353 views] Top|| File under:
Mexican Presidential Poll, April 16th


By Chris Covert
Rantburg.com

Following the second week and the first full week of campaigning, polling data shows that Partido Revolucionario Institucional (PRI) presidential candidate Enrique Pena Nieto continuing to hold a commanding lead over his rivals, more than 20 points over Partido Accion Nacional (PAN) candidate Josefina Vazquez Mota, according to Milenio news daily.

Enrique Pena Nieto


Vazquez Mota's campaign, already suffering from campaign and press gaffes in the first few days of the campaign, has begun to alter its basic strategy by going negative on Pena Nieto, with ads that began to show up on the internet almost a week ago. The results from the change in strategy has yet to appear, or if it has, it has had scant effect on voters' preferences.

Josefina Vazquez Mota


Last week's polling data showed Vazquez Mota with 30 points and Pena Nieto with 50 percentage points. A week later Pena Nieto's polling position has increased two points while Vazquez Mota's has declined by 1.5 percentage points. Vazquez Mota's rival, leftist coalition candidate Andres Manuel Lopez Obrador is trailing at 18 percent, down one percentage point from a week ago.

PAN's new found strategy is partly because of the efforts of PAN president Gustavo Madero Munoz, who was brought on board the PAN campaign last week along with Ernesto Cordero. Madero presided over the general collapse of PAN's fortunes in several state elections last summer, one of which -- in Mexico state -- saw the PRI candidate for governor overwhelm his rivals by a factor of almost three to one.

Gustavo Madero Munoz


Madero's efforts later that year in Michoacan yielded a much closer race, though PAN still lost Michoacan to PRI. That election, held last November, was touted by some news organizations as a bellwether for PRI fortunes in 2012. The PRI candidate won by a razor-thin less than 42,000 votes, and PRI failed to capture a majority in the state Chamber of Deputies.

Madero at the time had the advantage of PRI president Humberto Moreira, a leader so flawed and troubled it was hard to see how PRI even won in Michoacan. Moreira was replaced in December by Pedro Coldwell, a far more formidable leader, as it has turned out.

This time round Madero has no similar advantage, and the new negative campaign, which focusses on Pena Nieto's poor record while governor of Mexico state, could well backfire on PAN.

Even so, Madero apparently is aware that under the right circumstances going negative can work, although it may not win Los Pinos for PAN.

The Mexican general elections will be held July 1st, or about 75 days from now.

Chris Covert writes Mexican Drug War and national political news for Rantburg.com
Posted by: badanov || 04/17/2012 00:00 || Comments || Link || E-Mail|| [283 views] Top|| File under:
Economy
Feds Clear $10B Natural Gas Export Plant
Cheniere Energy Inc. won federal approval to build the largest U.S. natural-gas export terminal....


Waitaminute - were are we gonna get th gas to export?




Green natural gas, of course. Silly...


... as drillers who extract the fuel from shale formations struggle to find domestic buyers to absorb a glut.

The Federal Energy Regulatory Commission approved an order Monday that will let Cheniere build a $10 billion plant adjacent to its Sabine Pass gas-import terminal about 170 miles west of Baton Rouge.


Making it a true import/export terminal.


Cheniere will compete with LNG producers in Indonesia, Yemen, Qatar and Australia that charge customers in Japan and South Korea as much as as 10 times the price of U.S. supplies.


Capitalism - market-driven greed!
Posted by: Bobby || 04/17/2012 12:18 || Comments || Link || E-Mail|| [506 views] Top|| File under:
Home Front: Politix
Post-Newt, Adelson donates $5m. to GOP PAC
Though Republican presidential hopeful Newt Gingrich has faltered, key financial backer Sheldon Adelson has given more contributions to help the GOP defeat the Democrats.

The Netanyahu confidante and his Israeli-born wife Miriam have donated $5 million to a GOP Super PAC that tries to get Republicans elected to the US House of Representatives, according to new filing reports released Sunday.

The donations come on top of more than $16 million the couple gave to a Super PAC backing Gingrich that keep his campaign operation going despite significantly trailing front-runner Mitt Romney.
Posted by: g(r)omgoru || 04/17/2012 00:44 || Comments || Link || E-Mail|| [325 views] Top|| File under:
Who's in the News
38
[untagged]
5
Govt of Pakistan
5
Arab Spring
4
Govt of Syria
2
al-Shabaab
2
Govt of Sudan
1
al-Qaeda in Arabia
1
al-Qaeda in North Africa
1
Lashkar e-Taiba
1
Hezbollah
1
Commies
1
Taliban
1
Boko Haram
1
PLO
1
Jamaat-e-Islami
Bookmark
E-Mail Me
The Classics
The O Club
Rantburg Store
Comments Spam
The Bloids
The Never-ending Story
Thugburg
RSS Links
Gulf War I
The Way We Were
Bio
Merry-Go-Blog
Hair Through the Ages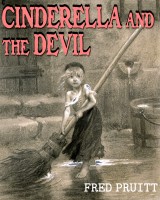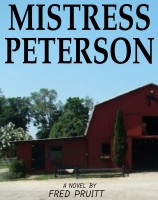 On Sale now!


A multi-volume chronology and reference guide set detailing three years of the Mexican Drug War between 2010 and 2012.

Rantburg.com and borderlandbeat.com correspondent and author Chris Covert presents his first non-fiction work detailing the drug and gang related violence in Mexico.

Chris gives us Mexican press dispatches of drug and gang war violence over three years, presented in a multi volume set intended to chronicle the death, violence and mayhem which has dominated Mexico for six years.
Click here for more information


Meet the Mods
In no particular order...


Steve White
Seafarious
Pappy
lotp
Scooter McGruder
john frum
tu3031
badanov
sherry
ryuge
GolfBravoUSMC
Bright Pebbles
trailing wife
Gloria
Fred
Besoeker
Glenmore
Frank G
3dc
Skidmark
Alaska Paul



Better than the average link...



Rantburg was assembled from recycled algorithms in the United States of America. No trees were destroyed in the production of this weblog. We did hurt some, though. Sorry.
54.167.230.68