-Short Attention Span Theater-
Study: Beer makes men smarter
Beer makes men smarter.


Umm ....


So say researchers at the University of Illinois in Chicago.


Ahh. Academics. Now it makes sense.


They found that men with a couple beers under their belts were actually better at solving brain-teasers than their sober counterparts.


Or were they just more likely to take the challenge seriously?


To reach that surprising conclusion, the researchers devised a bar game in which 40 men were given three words and told to come up with a fourth that fits the pattern.


What kind of bar game is that?


For example, the word "cheese" could fit with words like "blue" or "cottage" or "Swiss."


Or Obama.


Half the players were given two pints. The other half got nothing.


Ouch.


The result? Those who imbibed solved 40% more of the problems that their sober counterparts.


And they were better looking and more suave, too.


Also, the drinkers finished their problems in 12 seconds while it took the non-drinkers 15.5 seconds.


Cross checking down, confidence up.


"We found at 0.07 blood alcohol, people were worse at working memory tasks, but they were better at creative problem-solving tasks," psychologist Jennifer Wiley reported on the Federation of Associations in Behavioral and Brain Sciences (FABBS) site.


I'll drink to that.


Wiley conceded that her findings run counter to popular belief that alcohol hinders analytical thinking and muddies the mind.


No, she just doesn't drink.


"We have this assumption, that being able to focus on one part of a problem or having a lot of expertise is better for problem solving," says Wiley. "But that's not necessarily true. Innovation may happen when people are not so focused. Sometimes it's good to be distracted."
Musta been distracted by the cow babe at the bar.
It may also help explain why raving drunks like Ernest Hemingway, John Cheever or Charles Bukowski were able to write their books.


Lowered inhibitions about people laughing at their idea?


"Sometimes the really creative stuff comes out when you're having a glass of wine over dinner, or when you're taking a shower," Wiley said.

DRINKING IN MODERATION TIP

Researchers also found that men are more likely to solve a problem when working in groups of three rather than two.

"In groups of two, we tend to be more polite, not to confront or ask questions," Wiley said. "But when you respond to a question in a group of three, you're not confronting, you're speaking up for the whole group."
Posted by: gorb || 04/15/2012 04:20 || Comments || Link || E-Mail|| [282 views] Top|| File under:
George Washington named Britain's greatest ever foe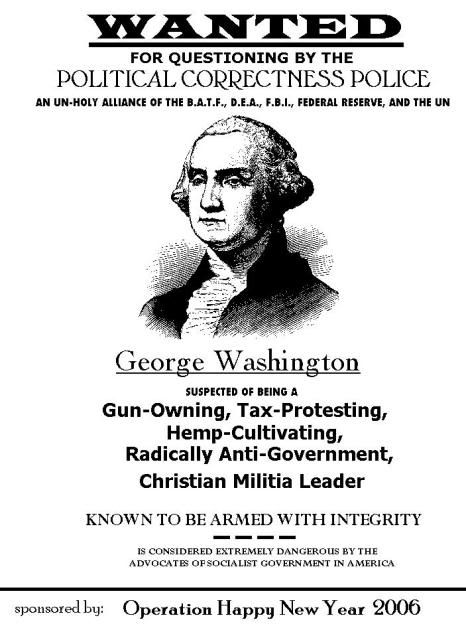 Reading this kinda makes me wonder how Obean would have fared.


George Washington has been named as the greatest foe ever faced by the British.

The American was voted the winner in a contest run by the National Army Museum to identify the country's most outstanding military opponent.

He was one of a shortlist of five leaders who topped a public poll and on Saturday was selected as the ultimate winner by an audience of around 70 guests at a special event at the museum, in Chelsea, west London.

In second place was Michael Collins, the Irish leader, ahead of Napoleon Bonaparte, Erwin Rommel and Mustafa Kemal Atatürk.

At the event, each contender had their case made by a historian giving a 40 minute presentation. The audience, who had paid to attend the day, then voted in a secret ballot after all five presentations had been made.

Dr Stephen Brumwell, who had championed Washington, said: "As British officers conceded, he was a worthy opponent."

The shortlist of five were selected from an initial list of 20 candidates, drawn up by the museum's curators.

To qualify, each commander had to come from the 17th century onwards – the period covered by the museum's collection – and had to have led an army in the field against the British, thus excluding political enemies, like Adolf Hitler.

The contest was designed to not only identify Britain's most outstanding opponent, but also to draw attention to some lesser-known adversaries.

Most of the 20 fought in various colonial wars, such as Ntshingwayo kaMahole, the Zulu leader and victor of Isandlwana, one of the British army's greatest military defeats, and Tipu Sultan, known as the "Tiger of Mysore", who resisted British expansion in India.

Alongside Rommel, the only Second World War leader was Tomoyuki Yamashita, the Japanese commander who oversaw the fall of Singapore. The one woman on the list was Rani of Jhansi, who fought British forces in nineteenth century India.

The online poll was launched in the middle of February, and around St Patrick's Day – March 17 – there was a surge in support for Michael Collins, although several people pointed out on the museum's website that, technically, the guerrilla leader never led an army on a battlefield.

He took a strong lead, but the contest was later featured in the Turkish media, leading to wave of support for Atatürk, who ended up winning with more than 3,000 votes – 40 per cent of those cast.

The museum selected the format – of an online poll followed by a closed vote – to filter out tactical voting, reducing the risk that a candidate could win thanks to orchestrated "block" voting – along national lines – rather than on the specific criteria of their performance in battle against the British. The eventual winner, George Washington, came fourth in the online poll, with less than two per cent of the vote.

The top five:

George Washington (1732-99) – 45 per cent of the vote in the final round

Guided the American rebels to victory over the British in the War of Independence. Often outmanoeuvred by British generals with larger armies, his leadership enabled him to hold together an army of secessionists from 13 different states and keep it in the field – and ultimately prevail – during the protracted struggle.

Stephen Brumwell, author and specialist on eighteenth century North America, said: "Washington scores highly as an enemy of Britain on three key grounds: the immense scale of damage he inflicts upon Britain's Army and Empire – the most jarring defeat that either endured; his ability to not only provide inspirational battlefield leadership but to work with civilians who were crucial to sustain the war-effort; and the kind of man he was. As British officers conceded, he was a worthy opponent."

Michael Collins (1890-1922) – 21 per cent

Helped transform the Irish Republican Army into a powerful force which fought the British to a standstill in the Irish War of Independence, securing the separation of most of the island of Ireland from the rest of the United Kingdom.

Under him, the force waged a guerrilla campaign, mounting attacks and ambushes on barracks, police stations and convoys before quickly withdrawing. His tactics made much of Ireland ungovernable – with an army that never exceeded 3,000 active volunteers at any given time.

Gabriel Doherty, lecturer at University College Cork, said: "He was much more than just a great military leader. He had many different hats and his political and administrative skills tend to be a lot more overlooked."

Napoleon Bonaparte (1769-1821) – 18 per cent

Emerged from the turmoil and terror of revolution to become France's greatest military commander, conquering much of Europe. His greatest victories were against other countries, but his final campaign, culminating in the Battle of Waterloo, tested the Duke of Wellington to the limit.

Alan Forrest, professor of modern history at the University of York, said: "Napoleon was, of course, a supremely gifted general and military tactician, and he also had an unerring gift for propaganda and self-promotion. He recognised in Britain his most implacable opponent, and concentrated all his resources – political and economic as well as military in his attempt to defeat him."

Erwin Rommel (1891-1944) – 10 per cent

A decorated veteran of the First World War, he led the German "Blitzkrieg" of France in the Second World War before making his name battling British forces in North Africa, where he earned the nickname "Desert Fox". His skill at handling armoured formations enabled his "Afrikakorps" to consistently outmatch his opponents, often against heavy odds.

Dale Clarke, a reservist officer in the Royal Artillery, author and technical adviser on historical films and television shows, said: "A myth may have grown up around Rommel but there is an underlying truth that he was a superb leader who knew that in war you have to instantly grasp the initiative and keep your men moving forward. He is still the ultimate enemy, because of his sheer tenacity and skill."

Mustafa Kemal Atatürk (1881-1938) – 6 per cent

Fought a tenacious defensive campaign at Gallipoli in 1915 which forced the Allied invasion force to withdraw. Displayed great leadership and tactical acumen, reacting immediately to the landing at Anzac Cove to launch successful counter-attacks, preventing his opponents from securing high ground.

Matthew Hughes, from Brunel University, said: "Atatürk resisted the British-led amphibious landings and was the man at the front who stopped the enemy troops taking the peninsula, advancing on Istanbul and knocking Turkey out of the war."

Posted by: gorb || 04/15/2012 02:39 || Comments || Link || E-Mail|| [522 views] Top|| File under:
Happy Eastern Orthodox Easter!
Thousands of Christian pilgrims are gathering in Jerusalem for an ancient fire ritual that celebrates Jesus' resurrection. They have crowded Saturday into the Church of the Holy Sepulcher, where many Christian traditions hold that Jesus was crucified, buried and resurrected.

During the annual ceremony, top Eastern Orthodox

holy man

s enter the Edicule, the small chamber marking the site of Jesus' tomb.

They will emerge after some time to reveal candles lit with "holy fire" -- said to be miraculously lit as a message to the faithful from heaven. The details of the flame's source are a closely guarded secret. The flames will be passed from believer to believer.

Eastern Orthodox churches celebrate Easter this week using the older Julian calendar.
Posted by: trailing wife || 04/15/2012 00:00 || Comments || Link || E-Mail|| [268 views] Top|| File under:
Arabia
 Water Expert: Sana'a basin to drain away by 2025
In Iran -- and perhaps Saudi Arabia -- they're running out of oil. In Yemen it's water. It's starting to look like Allah doesn't like these people.

A senior water expert in Sana'a Basin Water Management Project Ali Hassan forwarned on Wednesday of the depletion of the Sana'a water basin by 2025. 
 
In his meeting focusing on economic journalism with trainees of the Studies and Economic Media Center, Hassan made it clear that according to the scientific studies and the facts currently available, Sana'a would run out of water by 2025.
 
"Our goal is to lengthen the basin's durability, but ultimately the disaster is coming", said Hassan, specifying that the annual volume of water from rainfall amounts to 80 million square meters, compared to the 200 million square meters that are needed to sustain the Sana'a basin.

Experts such as Mohammed al-Dubaei, a professor of geology, say there is a need to halve Sana'a city's two million population in order to confront the water crisis in the city. "Sana'a city cannot stand rapid urbanization," he said.  Water availability in Yemen has been worsening by the year and the government has no clear strategy on how to deal with the problem.
 
They say water shortages, which affect about 80 percent of the country's 21 million people, are exacerbated by the high fertility rate, rapid urbanization, the cultivation of 'qat' (a mild narcotic), a lack of public awareness, and the arbitrary digging of wells.

These remarks have been repeated since the symposium of August 2008 organized by the Sheba Centre for Strategic Studies (SCSS) and a local think-tank entitled 'Water Security in Yemen'. The symposium brought together dozens of local officials and experts on water.   

According to the latest official statistics, the total amount of water used annually is 3.5 billion cubic metres (cu.m.), of which 93% is used in agriculture, 6% in households and 1% by industry. The renewed fresh water is 2.5 billion cu.m. per year. The gap between used water and renewed fresh water is 1 billion cu.m. a year. The additional problem of a predicted doubling in Yemen's population by 2025 means that 4.6 billion cu.m. would be required to sustain the country.

Water use per capita in Yemen is currently at 125 cu.m. per year, but expected to drop to 62.5 cu.m a year by 2025. Globally, average water consumption per capita is 1,500 cu.m. per year.  About 92 % of Yemen's land is arid, semi-arid and desert. 
 
Nasser al-Awlaqi, a professor of economy and a former minister of water, said the water crisis in Yemen was largely due to agriculture, which depended on ground water from deep wells.
 
Rapidly depleting water resources have forced many residents of Sana'a to buy water from private sources.  He said farmers used to make do with surface water and rain, not ground water, but with the introduction of appropriate technology, they began to dig wells. "Before 1970, there were no wells 800 meters deep. They were manually dug and their depth was only 20-40 meters.
 
According to the Ministry of Water and Environment there are over 60,000 wells and over 350 water drillers nationwide, and the rate of water level-diminution in these wells was 6.3 percent per year. 
 
Al-Awlaqi confirmed that arbitrary digging of wells meant water could be found at depths of 800 - 1,000 meters. "Influential figures are digging wells in Sana'a city, with the Ministry of Water unable to do anything to stop them. The 'Water Law' is not being implemented." 
 
The above mentioned law forbids arbitrary digging and requires prior permission from the ministry. "In 1974, the area irrigated by ground water was 30,000 - 35,000 hectares. But now over 400,000 hectares are irrigated by ground water. At that time, Yemen produced 1.2 million tones of cereals but now production has dropped sharply as agriculture is not fed by rainfall," claimed al-Awlaqi.
 
Experts say that farmers are not able to make use of the large quantity of rainwater - 68 billion cu.m. a year - due to the ineffectiveness of dams. The dams were built arbitrarily and as a result are not practical. Very few were built adequately. Dams are not looked after and most of them have been filled with filth. Over US$22 billion has so far been spent on dams, but their capacity is only 80 million cubic meters (mcm). Yemen is a poor country but its resources are wasted. 
 
The Ministry of Water and Environment said that the option of desalination in Sana'a was impossible as Yemen's resources were limited and even talk about this alternative was not logical. "How do we want to benefit from desalinating sea water when it will immediately be used to irrigate qat?," one of their ministers said.
Posted by: trailing wife || 04/15/2012 00:00 || Comments || Link || E-Mail|| [477 views] Top|| File under:
Europe
Resetting the Reset
Pour a cup of coffee or tea, put up your feet and settle down for a thoughtful read. A Jacksonian Democrat details the various positions on Obama's outreach to Russia vs. human rights there.
Posted by: || 04/15/2012 08:50 || Comments || Link || E-Mail|| [265 views] Top|| File under:
Sarkozy: France Was Wrong to Abandon Former Algerian Allies
[An Nahar] President Nicolas Sarkozy


...23rd and current President of the French Republic and ex officio Co-Prince of Andorra. Sarkozy is married to singer-songwriter Carla Bruni, who has a really nice birthday suit...


formally admitted Saturday that

La Belle France

failed in its duty towards the Algerian loyalists who fought on

Gay Paree

' side in their country's war of independence.

Around 60,000 pro-French Algerians, known as "harkis", came to

La Belle France

after the war, but approximately as many again were abandoned to face bloody reprisals in Algeria at the hands of their pro-independence countrymen.

"

La Belle France

should have protected the harkis from history, it did not do so.

La Belle France

bears this historic responsibility, and it is this responsibility that I have come here to recognize," Sarkozy said in the southern city of Perpignan.

"

La Belle France

should, as it has always done, look history in the face and admit the mistakes it has made. In this instance, nothing can explain and nothing can excuse our abandoning of those who chose the side of

La Belle France

," he said.

Today, the harkis and their descendants represent around 500,000 people in

La Belle France

, many of them still living in poverty, and making up a sizable pool of possible voters in next week's French presidential election.

Sarkozy's main opponent in his re-election battle is the Socialist Party's Francois Hollande, who has already promised to accept

La Belle France

's guilt if he is elected in the two-round vote, to be held on April 22 and May 6.

This year marks the 50th anniversary of the accords that brought the Algerian War of Independence to an end, and so the withdrawal of the French colonial administration and French and harki forces.

Posted by: Fred || 04/15/2012 00:00 || Comments || Link || E-Mail|| [558 views] Top|| File under:
Little hope for 139 in avalanche
ISLAMABAD: There is little hope that any of the 128 Pakistani soldiers and 11 civilians buried under an avalanche that engulfed a battalion at an alpine camp a week ago will be found alive, Pakistan's army said on Saturday.


It's not a nice way to die. Hopefully they went quickly, without knowing.

"We are praying to God for a miracle," Major General Ishfaq Nadeem Ahmad, the head of military operations, said at a press conference in the garrison town of Rawalpindi.

Bad weather has hampered efforts to try to find survivors of the avalanche that trapped its victims beneath 25 m (80 feet) of snow in one of the most unforgiving environments in the world.

The disaster struck early on Saturday a week ago at an altitude of 4,000 m (13,000 feet) near the Siachen Glacier in the Karakoram mountain range.

Ahmad said the sheer size of the avalanche, which covered an area about one km (half a mile) wide, and the increasingly bad weather conditions were the biggest hurdles to the rescue effort. He said the military had used the camp for more than 20 years, had never before faced a disaster of such magnitude and would not yet abandon the search.

"We are continuing with both rescue and recovery. We are hoping to continue the rescue efforts until such a time that we get to the people over there," he said.
Posted by: Steve White || 04/15/2012 00:00 || Comments || Link || E-Mail|| [277 views] Top|| File under:
Arrests Spark Violence: Four Killed, Dozens Wounded In Karachi
KARACHI, April 13: Parts of Lyari


...one of the eighteen constituent towns of the city of Karachi. It is the smallest town by area in the city but also the most densely populated. Lyari has few schools, substandard hospitals, a poor water system, limited infrastructure, and broken roads. It is a stronghold of ruling Pakistan Peoples Party. Ubiquitous gang activity and a thriving narcotics industry make Lyari one of the most disturbed places in Karachi, which is really saying a lot....


on Friday looked like a war zone with the Lea Market area strewn with stones, shrapnel and a huge number of spent bullet casings as an early morning raid in the area by police triggered a fresh wave of violence that left at least four people dead and over a dozen others

maimed

.

Police claimed that three criminals wanted in as many as 55 cases of murder, attempt to murder, kidnapping for ransom and extortion activities were picked up during the early morning raid on a hideout in the Kalkot area that sparked a violent reaction.

In the violence that revisited Lyari after a 10-day gap, protesters not only lobbed hand grenades and petrol bombs at police but also fired a couple of rockets.

A young man was killed and his family members were

maimed

when their fifth-floor apartment was hit by a rocket, police said.

Mohammad Hanif suffered shrapnel injuries and was shifted to the Lyari General Hospital (LGH) with his wife and two children who also sustained injuries, said an official at the Napier

cop shoppe

.

The official added that Hanif was pronounced dead on arrival at the hospital while his family were admitted for treatment.

A 10-year-old boy, who sustained a gunshot wound and was brought to the Civil Hospital Bloody Karachi


...formerly the capital of Pakistain, now merely its most important port and financial center. It may be the largest city in the world, with a population of 18 million, most of whom hate each other and many of whom are armed and dangerous...


(CHK), died during treatment, said police surgeon Dr Hamid Pariyar.

Shortly afterwards, a hand grenade was hurled at the Eidgah

cop shoppe

leaving several passers-by

maimed

. One of them, aged 50, later died at the LGH.

Speaking to Dawn, City SP Khurram Waris said initial reports indicated that most of the victims

maimed

in the daylong violence were caught in crossfire.

Several people were

maimed

in firing near the LGH. Most of them were taken to the same hospital, while a few others were shifted to the civil hospital.

In another attack, people standing at a bus stop in Lea Market sustained bullet wounds when

gunnies

opened fire on them at around 4pm.

Police claimed that some

coppers

were standing at the bus stop and their presence apparently prompted the attack.

Half a dozen people were

maimed

in the firing. They were rushed to the CHK, where one of them, later identified as Saad Wali Khan, was pronounced dead on arrival. Hospital sources said the victim had sustained a bullet wound to the head and had died before his arrival at the hospital.

Some protesters with their faces covered threw petrol bombs at armoured personnel carriers of police. The tyres of an APC were flattened in a hand grenade attack.

The protestors also set fire to tyres in different areas.

In the evening, two rockets were fired in the Lea Market area that went kaboom! but no casualty was reported in the incident.

Three held, arms seized in raid

SP of the CID anti-extremist cell Aslam Khan later told a

presser

that they raided a hideout in the Kalkot area of Lyari and

tossed in the clink

three suspects booked in dozens of criminal cases.

A huge cache of arms found in their possession was seized, he said.

"Ali Hasan alias Hassu, Mushtaq alias Pathan and Abid are wanted in as many as 55 cases of murder, attempt to murder, kidnapping for ransom and extortion," said SP Khan.

A light machine gun, five AK-47 rifles, two G-3 rifles, five hand grenades and five TT pistols were seized during the raid.

The Friday violence triggered by the raid came as a grim reminder of the recent week

festivities

between law-enforcers and protesters in the same areas of Lyari following the killing of a suspect in an alleged police encounter. At least six people were killed in the violence then.
Posted by: trailing wife || 04/15/2012 00:00 || Comments || Link || E-Mail|| [323 views] Top|| File under:
Science & Technology
Fears that amateurs might make deadly virus
Just how easy is it to make a deadly virus? The question has arisen recently, thanks to two controversial experiments that transformed the H5N1 bird flu virus into mutant forms that spread in mammals.

After months of intense worldwide debate, scientists brought together by the World Health Organization in February recommended publishing the results. And last month United States government biosecurity advisers said they support publishing the now-revised studies because they don't reveal details bioterrorists could use. The journals Nature and Science say they plan to publish the works as soon as possible.

While terrorists and cults have long been a concern, some scientists also fear publication may allow curious amateurs to recreate the mutated virus - raising the risk of an accidental release. Over the past decade, more amateur biologists have started to do genetic experiments of their own. The Web site DIYbio.org now has more than 2,000 members.

"I worry about the garage scientist, about the do-your-own scientist, about the person who just wants to try and see if they can do it," Michael T. Osterholm of the University of Minnesota said recently at a meeting of biosecurity experts in Washington, D.C.

Dr. Arturo Casadevall of the Albert Einstein College of Medicine in New York, who with Dr. Osterholm is a member of the board that initially recommended against publication, agreed, saying, "Humans are very inventive."

Do-it-yourself biologists say such fears are exaggerated.
"I am really sick and tired of folks waving this particular red flag," said Ellen D. Jorgensen, a molecular biologist who is president of Genspace, a "community biotechnology lab" in New York.

At the biosecurity meeting, Ron Fouchier, who led the Dutch team that created the mutated virus known as mutH5N1, described part of the experiment, which used well-established methods: Scientists introduced mutations into the H5N1 flu genes that they thought might help the bird flu infect mammals. They gave the viruses to ferrets, waited for them to get sick, then transferred viruses to other ferrets, ending up with a strain that could spread from one ferret to another in the air.

There are several ways trained virologists could make mutH5N1. They could take the publicly available genome sequence of H5N1 and rewrite it to include the new mutations, then simply copy the new sequence into an e-mail. A DNA-synthesis company would then send back harmless segments of the flu's genes, pasted into the DNA of bacteria. The scientists could cut out the viral segments, paste them together and inject the reconstructed virus genes into cells. The cells would start making mutH5N1 viruses.

The synthesis companies look out for matches between requested DNA and the genomes of dangerous pathogens. But some experts dismiss such safeguards. "You could imagine a determined actor could cleverly disguise orders," Dr. Casadevall said.

Trained virologists, knowing the mutations acquired by mutH5N1, could simply alter ordinary H5N1 viruses at the same sites in its genes to match it. Virologists might even figure out how to make mutH5N1 from the few details that have emerged. Reports say there were only five mutations in the Dutch viruses, and these were most likely at key sites involved in getting viruses into host cells. (Viruses have to infect host cells to reproduce; they cannot replicate on their own.) Devices for duplicating pieces of DNA sell for a few hundred dollars on eBay.

D.I.Y. biologists sometimes laugh at the sinister powers people think they have. "People overestimate our technological abilities and underestimate our ethics," said Jason Bobe, a founder of DIYbio.org. And amateurs lack the years of training it takes to grow viruses.

It is hard to predict how the evolution of biotechnology will affect the risk of homegrown pathogens. While it might be challenging to make one particular flu virus, like mutH5N1, it is not hard to try to breed new flu viruses.


I have a degree in genetics and I know that creating your own new flu strain isn't that hard. The years of training is BS.
Posted by: phil_b || 04/15/2012 00:00 || Comments || Link || E-Mail|| [287 views] Top|| File under:
Southeast Asia
Three dead, 33 wounded in cockfight bombing
Three people were killed and 33 others injured after a man tossed a grenade into a cockfighting arena in the southern Philippines on Friday.

More than a hundred people had gathered at the makeshift cockpit in the small rural town of Aleosan when a fragmentation grenade went off, said provincial police chief Superintendent Conrado Salinas.

Survivors saw the man who threw the grenade and recognized him as a local resident, Salinas said. He is now being hunted by police. The police chief said, "We suspect that the man lost (money) in previous cockfights and he wanted to get even."

Posted by: ryuge || 04/15/2012 00:00 || Comments || Link || E-Mail|| [285 views] Top|| File under:
Who's in the News
70
[untagged]
1
al-Qaeda in Arabia
1
Pirates
1
Jamaat-e-Islami
1
Govt of Syria
1
Govt of Sudan
1
al-Shabaab
Bookmark
E-Mail Me
The Classics
The O Club
Rantburg Store
Comments Spam
The Bloids
The Never-ending Story
Thugburg
RSS Links
Gulf War I
The Way We Were
Bio
Merry-Go-Blog
Hair Through the Ages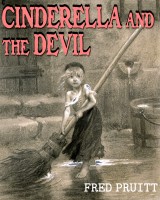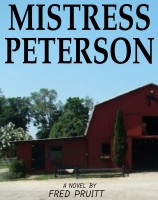 On Sale now!


A multi-volume chronology and reference guide set detailing three years of the Mexican Drug War between 2010 and 2012.

Rantburg.com and borderlandbeat.com correspondent and author Chris Covert presents his first non-fiction work detailing the drug and gang related violence in Mexico.

Chris gives us Mexican press dispatches of drug and gang war violence over three years, presented in a multi volume set intended to chronicle the death, violence and mayhem which has dominated Mexico for six years.
Click here for more information


Meet the Mods
In no particular order...


Steve White
Seafarious
Pappy
lotp
Scooter McGruder
john frum
tu3031
badanov
sherry
ryuge
GolfBravoUSMC
Bright Pebbles
trailing wife
Gloria
Fred
Besoeker
Glenmore
Frank G
3dc
Skidmark
Alaska Paul



Better than the average link...



Rantburg was assembled from recycled algorithms in the United States of America. No trees were destroyed in the production of this weblog. We did hurt some, though. Sorry.
54.166.172.180