-Short Attention Span Theater-
What Infuriates Obama?
What gets under Barack Obama's skin? Criticism of his wife, Michelle Obama. In an interview with Glamour magazine, Obama said attacks on his wife are "infuriating." The likely Democratic presidential nominee blamed the conservative press for going after his wife as if she were the candidate.

"If they have a difference with me on policy, they should debate me. Not her," Obama told the magazine.


How does one debate change? Or hope?


Michelle Obama has been highly active in her husband's campaign, appearing with him at events and by herself at other times in an effort to help tout his candidacy. She promotes his policy agenda at fundraisers and gives interviews to reporters in support of his views.

An Associated Press-Yahoo poll suggests Michelle Obama has higher favorable ratings than Cindy McCain, wife of presumptive Republican nominee John McCain. However, Michelle Obama's unfavorable ratings are also higher.

Michelle Obama came under fire in February when she said she was proud of her country for the first time in her adult life. She later clarified her remark, saying she has always been proud of her country and was particularly proud to see so many people involved in the political process.

As Michelle Obama appeared Thursday in Seattle with Washington Gov. Chris Gregoire, the state Republican Party began airing a video that questioned Michelle Obama's patriotism. It was similar to one run by the Tennessee GOP, showing a clip of her February comments.

Obama's campaign denounced the ad for its "shameful attacks on the wife of a candidate." The state Republican Party countered that it was fair play because Michelle Obama is a surrogate who came to campaign with one of her husband's supporters.

In the magazine interview, Obama said the attacks are ironic because his wife is "the most quintessentially American woman I know."


Yet her anger and elitism keep showing through.
Posted by: Bobby || 07/18/2008 06:06 || Comments || Link || E-Mail|| [279 views] Top|| File under:
-Signs, Portents, and the Weather-
EPA Wants More Regs; Cites Global Warming
Government scientists detailed a rising death toll from heat waves, wildfires, disease and smog caused by global warming in an analysis the White House buried so it could avoid regulating greenhouse gases. In a 149-page document released Monday, the experts laid out for the first time the scientific case for the grave risks that global warming poses to people, and to the food, energy and water on which society depends.

"Risk (to human health, society and the environment) increases with increases in both the rate and magnitude of climate change," scientists at the Environmental Protection Agency said. Global warming, they wrote, is "unequivocal" and humans are to blame.


There! That's settled! Again.



The document suggests that extreme weather events and diseases carried by ticks and other organisms could kill more people as temperatures rise. Allergies could worsen because climate change could produce more pollen. Smog, a leading cause of respiratory illness and lung disease, could become more severe in many parts of the country. At the same time, global warming could mean fewer illnesses and deaths due to cold.

"This document if subsequently shown to be true and free of big-government regulation lust would inescapably, unmistakably shows that global warming pollution not only threatens human health and welfare, but it is adversely impacting human health and welfare today," said Vickie Patton, deputy general counsel for the Environmental Defense Fund. "What this document demonstrates is that the imperative for action is now."

While the science selectively cited in the report pointed to a link between public health and climate change, the Bush administration has worked to discourage such a connection. To acknowledge one would compel the government to regulate greenhouse gases the real heart of the matter.

The administration on Friday dismissed the scientists' findings when it made clear that the Clean Air Act was the wrong tool to control global warming pollution. Instead, the administration asked for public comment on a range of ways to reduce greenhouse gases from cars, airplanes, trains and smokestacks under the 1970 law.

A better solution, the EPA said, would have Congress writing a law aimed just at global warming. Jonathan Shradar, a spokesman for EPA chief Stephen Johnson, said that while the administrator knows that "the science is clear and that climate change is a significant issue", Johnson did not want to make a "rash decision under the wrong law." "Once there is an endangerment finding, then the Clean Air Act is activated and regulation may begin," Shradar said.

In December, the White House refused to open an e-mail from the EPA that included the finding that climate change endangered public welfare. The determination was based on an earlier, and similar version of the document released Monday. At the time, the White House insisted on removing all references to the science, according to Jason K. Burnett, a former adviser to Johnson on climate issues.

Burnett, a Democrat, has charged that Vice President Dick Cheney's office deleted portions of congressional testimony last October prepared by the head of the Centers for Disease Control and Prevention that made similar assertions on the health effects of global warming. The White House contends the testimony was changed because of doubts about the science.

After the release of the EPA analysis, industry representatives suggested the link between climate change and health was weak. "The question is not a scientific one. It is a legal and political question, of how much impact justifies the extraordinary use of the Clean Air Act," said Scott Segal, director of the Electric Reliability Coordinating Council, a coalition of power companies.

While no one doubts that more people die in a heat wave, the question is whether that death is "related to manmade greenhouse gas emissions," he said.
Posted by: Bobby || 07/18/2008 06:24 || Comments || Link || E-Mail|| [401 views] Top|| File under:
Bangladesh
Indian border guards shoot dead two Bangladeshi border guards Thursday midnight
Bangladeshi authorities alerted the country's northern border after two soldiers of paramilitary Bangladesh Rifles (BDR) were reportedly shot dead by Indian BorderS ecurity Force (BSF) in northern Chapai Nawabganj frontier Thursday midnight.

An official at the BDR Headquarters here confirmed the incident Friday, saying "this is true ... the northern border with India was put on alert."

The senior official who asked not to be named said the Indian BSF entered the Bangladesh territorial water last night while chasing some smugglers by speed boats in the Padma river, one of the three biggest rivers in Bangladesh.

As a BDR patrol team challenged, the Indian BSF opened fire killing two Bangladeshi border guards on the spot. BDR made counter fire forcing the Indian BSF to retreat.

The gun fight between the border guards of the two South Asian neighbors took place as the foreign secretaries of Bangladesh and India are holding meeting in New Delhi to resolve various bilateral issues including the border demarcation and prevent cross-border smuggling.
Posted by: john frum || 07/18/2008 07:50 || Comments || Link || E-Mail|| [303 views] Top|| File under:
Britain
U.K. Budget Deficit Balloons to Widest Since 1946
Going into a recession that will get a lot worse with record deficits, is a bad sign. We have discussed before how societies will tolerate things in good times that they won't in bad times. I.e. more social disorder as people get poorer, welfare is cut, etc.
Posted by: phil_b || 07/18/2008 07:34 || Comments || Link || E-Mail|| [267 views] Top|| File under:
Caribbean-Latin America
Chavez party seeks changes for third term

CARACAS, Venezuela - Venezuela's ruling party pledged Thursday to seek to reform the nation's constitution to let President Hugo Chavez seek indefinite re-election.


Ah, hell, Why even have elections? You know that's what he wants.


Proposed changes to end the two-term limit for presidents will be presented to Congress or the National Electoral Council and ultimately to voters after state and municipal elections now scheduled for November, said Freddy Bernal, a leader of Chavez's United Socialist Party. "The purpose of this amendment is to ask the country if they want or don't want the re-election of President Hugo Chavez," Bernal said in a televised interview. "If we want peace, tranquility and development in the country, Hugo Chavez must continue being president."


...or else.


Chavez, who was first elected in 1998, is barred from running again when his term expires in 2013. Venezuelan voters rejected a sweeping package of reforms that would have ended presidential term limits by a vote of 51 percent to 49 percent in a national referendum last December, according to partial results released by Venezuela's National Electoral Council. The proposed reforms had raised concerns among government opponents that Chavez intends to serve as president for life.

Thomas Shannon, the top U.S. diplomat for Latin America, told a congressional panel in Washington Thursday that Chavez is an "ambitious politician" with intentions to remain in power for years to come. But he urged Chavez to "think about the possibility of an election in 2012 in which he cannot be a candidate."


Sure, gringo. I'll get right on that.


Chavez — a close ally of Cuban leader Fidel Castro — told supporters last year he could continue governing until 2027 if voters do away with re-election limits, saying he needs more time in office to establish a socialist economic model in Venezuela.


Which should just about be complete the day he dies.


Opposition leaders predicted that voters would again reject any new proposal to end term limits."Venezuelans are growing tired of the government's failure to resolve pressing problems" such as soaring inflation, rampant crime and corruption, said Cesar Perez Vivas of Copei, one of Venezuela's oldest political parties.
Posted by: tu3031 || 07/18/2008 09:48 || Comments || Link || E-Mail|| [315 views] Top|| File under:
Swiss Envoy's Relationship With FARC Under Investigation
From the pages of Die Weltwoche comes news that Jean-Pierre Gontard, the special envoy from the Switzerland Ministry of Foreign Affairs whom the Colombian government invited to assist in hostage negotations with FARC, is now under investigation himself. Information developed from the computer of Raul Reyes, the FARC senior commander killed by Colombian troops on May 1, implies that Gontard was a FARC sympathizer and provides details of strategic advice that Gontard gave to Reyes in meetings in 2004.

From a recent DW article translated into English: "The Swiss professor reportedly tells Reyes that a FARC demand for one hundred million dollars in exchange for a six month ceasefire is realistic. And verbatim: 'He says that Ingrid is a jewel [una joya] in the hands of the FARC, because she is very important for the French government.' According to the e-mail, Gontard suggests to the FARC that as a first step they could exchange kidnapped Colombian army personnel and politicians against captured guerrilleros. Then, as a second step, they could arrange to set free Ingrid and four other hostages under the patronage of Switzerland and France. In exchange, the UN would provide the FARC a platform in Geneva. On Gontard's estimation, this would amount to recognition of the organization as party to an armed conflict."

Die Weltwoche also reports that President Uribe personally criticized Gontard upon release of the emails in the Reyes computer. "(O)n 27 June 2008, just a few days before the army freed Ingrid Betancourt, a hostile encounter took place in Bogota between Colombian President Alvaro Uribe and the two negotiators, Jean-Pierre Gontard and his French counterpart Noël Saez. Uribe brought up the e-mails with the two negotiators and sharply criticized them: "That's bad, very bad!" Uribe was particularly outraged by the meetings that the two "mediators" held with Reyes behind his back (meetings made public two weeks ago by Die Weltwoche)."

The most explosive charge against Gontard was made on July 5 by the Colombian Defense Minister, that Gontard served as a courier for FARC, bringing in $500,000 for its use in another hostage matter. The Swiss ambassador to Colombia has denied the charge in this translated interview in El Tiempo.

Whether Colombia prosecutes Gontard or not, the episode is another example of how Switzerland sometimes "dances with the devil." See Olivier Guitta's post on the Swiss Foreign Minister's siding with Iran and my post last December on the Swiss' dropping all charges against Yassin al-Qadi, designated by the U.S. in 2001 for his activities as an Al Qaeda financier.

This article starring:
Jean-Pierre Gontard
Posted by: 3dc || 07/18/2008 00:00 || Comments || Link || E-Mail|| [288 views] Top|| File under:
Europe
Gadhafi's son charged with beating up servants
GENEVA: The youngest son of Libyan leader Moammar Gadhafi was arrested and charged with beating two of his servants at a luxury hotel in Switzerland, his lawyer said Thursday. Hannibal Gadhafi and his wife were taken into custody by police Tuesday after the alleged incident in Geneva, lawyer Alain Berger told Swiss radio. The couple, who face charges of bodily harm, making threats and coercion, deny the allegations and were freed on bail Thursday, he said.

Geneva magistrate Michel-Alexandre Graber could not be reached for comment Thursday. A phone call to the Libyan Embassy in the Swiss capital, Bern, went unanswered.

Berger said Gadhafi spent two nights in detention, while his pregnant wife, who came to Geneva to give birth, was transferred to a maternity unit.

The Swiss newspaper Tribune de Geneve said two of Gadhafi's domestic servants claimed Gadhafi and his wife repeatedly beat them at the President Wilson Hotel, which is next door to the United Nations' human rights office. The pair allegedly hit the servants with a belt and a hanger, the report said. It said a Tunisian woman was hospitalized.

The 32-year-old Gadhafi has had previous run-ins with the law. In 2005, a French court convicted him of striking his pregnant companion in a Paris hotel. He was given a four-month suspended prison sentence and fined $790. Gadhafi was also at the center of a commotion in Paris the previous year, when police stopped him for speeding on the Champs-Elysées and his bodyguards attacked several officers. Two of the bodyguards were taken into custody but released after Libyan diplomats apologized to police.
Posted by: tipper || 07/18/2008 00:52 || Comments || Link || E-Mail|| [273 views] Top|| File under:
Gore: America doomed unless it does what I say

WASHINGTON (CNN) -- The United States should be making all of its electricity with renewable and carbon-free energy in 10 years, former Vice President Al Gore said Thursday. "The survival of the United States of America as we know it is at risk," Gore said.


There is an energy-related problem. It exists. It was brought to us by people like al-Gore, who now claim to have all the solutions.

I shall be polite.

Al Gore is an idiot.

We use about 4 terrawatts of energy each year. A nuclear power plant generates about 1 - 1.5 gigawatts. A coal plant, ditto. We burn petroleum in our cars, we burn coal to make steel, we use energy for lots of stuff. Indeed, you can use energy usage as a surrogate for GDP and the ability of a society to live in comfort. 'Renewable', carbon-free energy generates currently about 0.5% of our energy needs, and there is no way in twinkie-land that we'll get to 100% in ten years.

And that means we'd have to cut our energy use substantially in order to meet the concerns of the Goracle. I invite him to lead the way in that regard by switching off all the damned stuff in his home.

In a speech at Washington's Constitution Hall, Gore touched on an array of the nation's current woes, saying the economic, environmental and national security crises are all related. "I don't remember a time in our country when so many things seemed to be going so wrong simultaneously," Gore said.


"Our lives have become perfectly woeful!"

To begin to fix all the problems, Gore said, "the answer is to end our reliance on carbon-based fuels."


"The answer is not to become productive and competetive again! We can't drill our way out of the problem! Don't even think about it! Don't try it! I'm warning you! Man-bear-pig is real!"

Gore called on the country to produce all of its electricity from renewable and carbon-free sources in 10 years, a goal he compared to President Kennedy's challenge for the country to put a man on the moon in the 1960s.


Kennedy's dream took a bare nine years to realize. Man walked on the moon within what should have been his lifetime. Then we went home from the moon and stopped going. People like al-Gore didn't think it was worth it.

Gore chastised those who have proposed opening new areas for oil drilling as a solution to U.S. energy problems. "It is only a truly dysfunctional system that would buy into the perverse logic that the short-term answer to high gasoline prices is drilling for more oil 10 years from now," Gore said.


"It's better to just continue talking about the subject, like we've been doing off and on since 1973. That's the way to get things done! Had we taken that approach in December, 1941, we'd have been ready for war by 1954, by Gum! Or we'da known the reason why!"

New demand from places like China means oil supplies won't be able to meet increasing demand, Gore said. "The way to bring gas prices down is to end our dependence on oil and use the renewable sources that can give us the equivalent of $1 a gallon gasoline," the former vice president and Nobel laureate said.


al-Gore doesn't believe in attacking a problem from as many angles as possible. When you take that approach, very often the eventual solution come from an angle you hadn't considered important when the project began.

To counteract the effects of global warming, Gore has pushed for polices that would reduce the emission of carbon dioxide, such as greater energy conservation and the development of alternative energy sources like wind and solar energy. Gore has also advocated for governments to tax the emission of carbon dioxide.


But, of course...


Gore and the U.N. Intergovernmental Panel on Climate Change was awarded the Nobel Peace Prize in 2007 for increasing awareness of the climate change issue and for advocating for policies that could potentially offset the effects of global warming.


Our problem isn't global warming, which evolves into "global climate change" every time temperatures go down. Nor is nuclear winter isn't just around the corner. Our problem is that we used to be the world's preeminent industrialized nation. Then we decided our children were to good to work in factories, actually producing things, and we exported the jobs to other nations. We've coasted into the "information society," selling each other information, while other countries makes the machines we use and the clothes on our backs. Our houses, with four times the square footage of the houses our parents bought, are too valuable to be located close to warehouses, refineries, factories, or shipyards. We've been cleaning the environment ever since Lady Bird Johnson. The nation, and much of the civilized world, is today squeaky clean compared to the heady days of my youth. But "lots" is never good enough. Theoretical perfection remains a goal that will never be achieved.

Gore's return to the political arena has drawn increased scrutiny, particularly of his energy use. In 2007, the Tennessee Center for Policy Research chastised Gore for "extravagant energy use" at his Nashville, Tennessee, mansion. Gore subsequently has installed solar panels, a geothermal heating and cooling system, compact fluorescent light bulbs and other energy-saving technologies in his home.


Nuthin to see here. Get on your private jets and return to your homes.
Posted by: tu3031 || 07/18/2008 10:33 || Comments || Link || E-Mail|| [431 views] Top|| File under:
McCain Rips Obama
Republican presidential candidate John McCain on Thursday ridiculed Democrat Barack Obama's vow to withdraw U.S. troops from Iraq in 16 months as a political tactic aimed at getting votes. McCain, an Arizona senator, attacked Obama as the Democrat prepares to go on a foreign trip to the Middle East and Europe that the McCain camp called a rolling overseas campaign event.


Ouch!


Obama in a speech this week stuck by his pledge to withdraw U.S. combat forces from Iraq in 16 months, a policy McCain said would sacrifice the security gains that have recently brought a measure of stability to parts of the country. "This success that we have achieved is still fragile and could be reversed," McCain said on his campaign bus. "And if we do what Sen. Obama wants to do, then all of that could be reversed," and leave behind chaos and Iranian influence, he said. In a town hall meeting in Kansas City, McCain said troop withdrawals must be governed by the situation on the ground, "not some artificial, politically inspired" timetable.

Obama is expected to soon go to Iraq and Afghanistan, the two major foreign policy challenges the next president will face. McCain called the visit "long, long overdue."

McCain, who is running behind Obama in public opinion polls, was trying to make a major campaign issue of Obama's Iraq policy in hopes of convincing Americans that the Illinois senator is too inexperienced to be trusted to lead the country as commander in chief.


Thank you Rooters, for making a sensible argument seem like a desperate gesture.


On his bus, he said he hoped Obama will listen not only to commanders on the ground in the two war zones but also to the troops. "They'll tell him they don't want to be defeated," McCain said. "They'll tell him that the surge has succeeded," he said, referring to President George W. Bush's 2007 troop buildup.

"They'll tell him that we're winning this war, will win it, if we don't do what he wants to do, which is to set a date for withdrawal."

Having said all that, McCain said he was glad Obama was making the trip, disagreeing with his communications director, Jill Hazelbaker, who told the Fox News Channel: "Let's drop the pretense that this is a fact-finding trip and call it what it is: the first of its kind campaign rally overseas."


How many others agree with Jill? Besides Rooters, I mean.
Posted by: Bobby || 07/18/2008 06:12 || Comments || Link || E-Mail|| [271 views] Top|| File under:
Pelosi: Bush 'a total failure'
House Speaker Nancy Pelosi called President Bush "a total failure" on Thursday, among the California Democrat's harshest assessments to date of the president.


I'm sure you'd make a much better president. If you were ever elected, of course.


"God bless him, bless his heart, president of the United States -- a total failure, losing all credibility with the American people on the economy, on the war, on energy, you name the subject," Pelosi told CNN's Wolf Blitzer in an exclusive interview.


Bless you too. Bi+ch.


The comments came two days after the president sharply criticized Congress over what he described as relative inaction over the course of the legislative term. At the White House on Wednesday, Bush noted that there were only 26 legislative days left in the fiscal year and said Congress would need to pass a spending bill every other day to "get their fundamental job done."

"This is not a record to be proud of, and I think the American people deserve better," Bush said.

In the interview, Pelosi said the president was in no position to criticize Congress and brushed aside the criticisms as "something to talk about because he has no ideas."


I say whoever has the higher approval rating gets to do the criticizing. But that's just my opinion.


"For him to be challenging Congress when we are trying to sweep up after his mess over and over and over again -- at the end of the day, Congress will have passed its responsibility to pass legislation," she said.


He's looking for meaningful legislation, not just legislation.


But Pelosi's comments come as a new Gallup poll registers the lowest level of congressional approval among Americans in the polling organization's 30-year history of conducting that survey.

That poll showed that its approval rating had reached an anemic 14 percent, while more than 70 percent of those polled said they disapproved of the job Congress is doing.

The House speaker said she doesn't consider those numbers a negative referendum on the Democrats in charge, saying she thinks they stem largely from Congress' failure to end the war in Iraq.


OK, you can take off the rose-colored glasses now.


"Everything I see says this is about ending the war -- 'I disapprove of Congress' performance in terms of ending the war,' " she said. "In the House, we, of course, have over and over, five or six times, sent to the Senate legislation for a time certain to reduce our deployment in Iraq and bring our troops home safely, honorably and soon. We haven't been able to get it past the Senate or the president of the United States.


Well then what are y'all pacing around and wringing your hands fer? Git 'er dun!


"So, on the basis of that, count me among the 70-some percent," she continued. "But that is one measure. The other measure that I'm more interested in is the one that talks about what is their view of Democrats. And the generic, who do you prefer to run the country on all of these issues? We're in double digits in any poll that you can take."


Can I take it that very same 'total failure' just got lucky (again) and unwittingly cornered you (again)? Is that what's got your Depends in a knot?


Republican National Committee spokesman Alex Conant derided Pelosi's comments as "the sort of partisan politics that Democrats once decried and promised to change."

"Rather than personally critique others, Speaker Pelosi should reconsider her own out-of-touch stance against oil exploration," he said. "With Americans paying record prices at the pump and Congress in gridlock, this is no time for the speaker to only offer personal attacks."


Depends on your point of view, I suppose.


In the wide-ranging interview, the entirety of which will air Sunday on CNN's "Late Edition with Wolf Blitzer," Pelosi also reiterated her longtime opposition to lifting a congressional ban on offshore drilling as well as opening up areas such as the Arctic National Wildlife Refuge in Alaska for oil exploration. Bush and congressional Republicans have pushed for those two policy changes.

Pelosi has long opposed drilling offshore, a popular policy position among Californians, many of whom fear its environmental consequences along the state's coastline.

But a recent CNN/Opinion Research Corp. poll showed that more than 73 percent of Americans polled approved of lifting the 1981 ban, and the move holds support among many in Pelosi's own party, whose constituents are growing increasingly angry over rising gas prices.
Sorry, that's not an indicator that she's interested in. She has special interest groups financing values to adhere to, after all.
Pelosi said the oil industry is not aggressively exploring large amounts of federal areas already leased to them and approved for drilling, including 33 million offshore acres and 68 million acres in the lower 48 states. She has sponsored legislation calling on oil companies to increase their production in those areas before they are allowed to go into the offshore areas currently banned.


Has anyone let her in on the fact that everyone knows that these areas either have no oil or would take a century to develop?


"Thirty-three million acres offshore are allowed for leasing," she said. "And we're saying to them, use it or lose it. You have the opportunity to drill there. When you have exhausted those remedies, then you can talk about something else."


Ah, a tax increase that the little people with their little minds will never figure out!


She's also calling on the president to release 10 percent of the more than 700 million barrels of oil housed in the country's Strategic Petroleum Reserve.


No way. We're going to need it all to make Vaseline here pretty soon if the Donks don't stop pandering to their myriad conflicted constituents, who band together and pay handsomely for the Dems to pimp their otherwise hopeless causes.


Bush said Tuesday that he is against any release from the reserve, saying that stash is for emergencies only. He also disputed that it would have any effect on lowering gas prices.
For God's sake, this is an emergency if there ever was one! The Donks need some kind of cover before it's too late!
"What we are saying is, Mr. President, free our oil from the Strategic Petroleum Reserve," Pelosi said. "We're saying, let's take 10 percent of that, which has been paid for by the American taxpayer, and use that to put on the market so that we increase supply, reduce price."


She'll never get it, but don't tell her that. Or she'll call you a failure, too.


"And when the price comes down, we can buy back the oil at a lower price, put it in the SPR, use the spread for renewable energy resources."


Prices would be lower today but higher tomorrow. I remember some Donks whining recently that the price of oil was higher than it should be because the country was topping off its stragegic reserves. Pick one, Donks.


The House speaker has faced heavy criticism from House Republican leader John Boehner, who is leading a congressional delegation to ANWR this weekend and has said Pelosi's action does not adequately address the problem.


Don't forget to bring your digital camera with you and bring back lots of pictures of caribou and beautiful landscapes. Everybody loves a good congressional slideshow!


He's also said Pelosi is leading the moderate faction of her party "off a cliff" by refusing to allow a vote in the House on offshore drilling.
Moderate? Good one!
"Just because John Boehner, who is another loser my friend, has my respect, says it doesn't make it so," she responded, reiterating that she will block any vote to allow lifting the ban.
Posted by: gorb || 07/18/2008 05:39 || Comments || Link || E-Mail|| [266 views] Top|| File under:
Paterson: Obama Defeat Would Be Victory For Racism
This is about the clearest delivery of the message to date, though I have confidence that the Donks can wield an even-bigger sledgehammer in the days ahead ...

Governor Paterson, delivering a speech today at the NAACP's 99th annual convention at Cincinnati, suggested that the defeat of Senator Obama in the presidential election would be a victory for racism in America.

Mr. Paterson, a former lieutenant governor whose sudden rise to power following the resignation of Eliot Spitzer has led the press to dub him the "accidental governor," said he is offended by the label and suggested that it was motivated by racism.


As opposed to being an inept career pol ...

Mr. Paterson, who supported Senator Clinton throughout her campaign and was a Clinton super-delegate before endorsing Mr. Obama after Mrs. Clinton conceded, cast the presidential race in stark racial terms, saying its outcome would decide whether the nation could finally move beyond its legacy of slavery and segregation.

"Can America reject the crucible of race that has dictated and pervaded all of our history to embrace an African American man who has the right polices for the next decade in this country? Can America overlook its past practices that were so grave that in 1820 the great Scottish Whig, Sydney Smith, writing in the Edinburgh Review, said of America: 'How can they protest the tyrannies of Europe when they torture and brutalize one-sixth of its population?' How can America get past this and elect an African-American president of the United States?" Mr. Paterson said.

He continued on and on and on and on: "Can America go past the crippling way that we've shot ourselves in the foot over and over, denying opportunity to people who are bright, to people who are qualified, to people who are able because they didn't look like us, or they didn't come from where we came from, or they are from a different gender, or they are from the African continent? Can America push that away and find new leadership? We'll find out in the next few months what America can do."

Mr. Paterson, who is New York's first black governor, ...


... which sort of suggests that the problem isn't as big as he paints it ...

... also turned the focus on himself, strongly suggesting that people have belittled his governorship not because of the unusual way in which he took office but because of his race.

"I am known as New York's accidental governor. I would like to point out a couple of facts: The two adjoining states to New York, New Jersey and Connecticut, have had three government changes in the last five years," he said. "None of those people were called the accidental governor."


Because they were elected ...

"... Nobody called Malcolm Wison, who became governor of New York in 1974 when Governor Rockefeller became vice president, he was referred to — Google his name in any article — as an accidental governor. Nobody called Teddy Roosevelt an accidental president. Nobody called Truman an accidental president. And nobody called LBJ an accidental anything. So why was this non-illustrious title held all of these years for me? I will leave the answer to all of you and the Freudians in the audience because I haven't had the chance to think about it," he said.


No, of course not, no sirree ...

Mr. Paterson, while praising a speech to the NAACP delivered yesterday by the presumptive Republican nominee for president, Senator McCain, echoed Mr. Obama's primary attack strategy by linking the senator to Bush administration policies.

"He wants to support policies of an administration that has seen jobs go overseas and the national savings cut in half, thousands of companies out of business and going out of business, state budgets wildly out of balance, more children going without food and without shelter than any time in the last 10 years, entire regions struggling for survival, people denied the opportunity of work and now others thrown out of work, and people who rather than living in prosperity as we were promised are more divided than ever, region against region, class against class, the halves and against the have-nots," Mr. Paterson said.
Posted by: Steve White || 07/18/2008 00:00 || Comments || Link || E-Mail|| [379 views] Top|| File under:
India-Pakistan
Pakistan, Zimbabwe ink agreement to avoid double taxation
Pakistan and Zimbabwe signed a draft agreement here Friday to avoid double taxation between the two countries.

Usman Khalid Mirza, member of Pakistan's Federal Board of Revenue (FBR), and Commissioner of Zimbabwe Revenue Authority (ZIMRA) George Chiradza, inked the agreement on behalf of their respective governments.

Mirza expressed the hope that the agreement will not only provide safeguards against double taxation on the income of the residents of both the countries but also will promote economic cooperation and enhance investment.

Chiradza said that the agreement would further boost the existing trade ties between the two countries.
Posted by: john frum || 07/18/2008 07:53 || Comments || Link || E-Mail|| [296 views] Top|| File under:
Bacterium Vibrio Cholerae on the loose: 3,000 gastroenteritis cases reported
Over 3,000 cases of gastroenteritis were reported to the Holy Family Hospital (HFH) and Rawalpindi General Hospital (RGH) -- the city's two major hospitals -- in the past six weeks beginning June 1 this year.

However, doctors claim that the situation is not alarming and could be controlled by improving hygiene.


Which is generally what we do in the civilized world ...

According to the data available with Daily Times 3,217 cases were reported to HFH and RGH from June 1 to July. The exact number of the patients visiting the District Headquarters Hospital (DHQ Hospital) could not be known, as the hospital does not maintain the record of gastro patients.

However, a doctor at the emergency department of DHQ said that out of 200 to 230 patients visiting the hospital in 24 hours, five to six patients suffered from gastroenteritis. Chief Medical Officer (CMO) Dr Mohammad Umair said that the number of gastro patients was now decreasing, as they were receiving three to four patients daily.

Around 862 gastro patients reported to the Holy Family Hospital till July 16 out of which 241 were adults and 621 children under 12. In June, a total of 1,350 patients reported to the hospital out of which 671 were adults and 679 children. Similarly, a total of 713 patients reported to RGH in June out of which 546 were adults and 167 children. In July, the figure was 292 out of which 137 were adults and 155 children.

The RGH, medical superintendent, Fayyaz Ahmed said that the number of cholera and diarrhoea patients had reduced after the first week of July due to low temperature. He said out of 100 patients, eight to 10 suffered from gastro.
Posted by: Fred || 07/18/2008 00:00 || Comments || Link || E-Mail|| [271 views] Top|| File under: Govt of Pakistan
India discovers huge gas reserve worth $100 bln
(Xinhua) -- India's Gujarat State Petroleum Corporation (GSPC) has discovered a huge gas reserve of more than 600 billion cubic meters of gas in the Krishna-Godavari Basin (Deendayal Block), announced Gujarat Chief Minister Narendra Modi on Thursday.

"I wanted to go personally and congratulate the GSPC's team for their big breakthrough and I therefore came here with my cabinet ministers," Modi said. He was speaking through video conferencing from Andhra Pradesh's KG-22 basin to the media at the GSPC Bhavan. "Today our find at KG-22 is worth 100 billion U.S. dollars," he said.

The GSPC team had slogged for three years in the middle of the sea digging over 6 km deep to find the gas reserve. "By god's grace the result has been satisfying. I congratulate all the team members," he said. The block covers an area of 1,850 sq km on the KG basin in Andhra Pradesh and GSPC as an operator has 80 percent participating interest.

GSPC, which spent 470 million U.S. dollars on drilling 10 wells in a 120 sq km offshore area so far, plans to dig five more wells. It had began drilling in July 2004 after acquiring 3-D seismic data, he said.
Posted by: Fred || 07/18/2008 00:00 || Comments || Link || E-Mail|| [253 views] Top|| File under:
Science & Technology
Indonesian Avian Flu Mortality Much Higher
Recent reports from Indonesian health officials tie the high fatality rate in human H5N1 influenza cases there to the difficulty of diagnosing the disease, late treatment with antiviral drugs, and a shortage of well-equipped hospitals.

The case-fatality rate (CFR) in Indonesia, which leads the world in H5N1 cases, climbed from 63% in 2005 to 80% in 2006 and 85.7% in 2007, according to a report in the journal Annals Academy of Medicine Singapore. The CFR remains high so far this year, with 15 of 18 cases fatal, or 83.3%, according to World Health Organization (WHO) figures...

US military and Feds are watching avian flu in Indonesia closely - it's got prime conditions supporting the sorts of mutations that could lead to a serious pandemic. FWIW
Posted by: Anonymoose || 07/18/2008 00:00 || Comments || Link || E-Mail|| [248 views] Top|| File under:
Home Front Economy
Oil's 3-day tumble nears $16
NEW YORK (CNNMoney.com) -- Oil prices fell steeply on Thursday, extending a decline to a three-day record $15.89 a barrel, as natural gas prices tumbled and investors anticipated declining demand. Light, sweet crude for August delivery fell $5.31 to settle at $129.29 a barrel on the New York Mercantile Exchange. The last time oil settled below $130 was June 5, when it settled at $127.79.

The decrease may mean that the market has finally realized that the fundamentals cannot sustain such large prices, said Peter Beutel, an oil analyst with Cameron Hanover. "I think the days of seeing record prices every other day for 60 days running are behind us," Beutel said. "But that doesn't mean we won't see a few more highs."

Beutel said that uncertainty over the economy, the Middle East and hurricane season mean oil prices will remain volatile in the short run.

A sharp drop in natural gas prices scared many investors out of the energy market, said Tom Orr, head of research at Weeden & Co. The August natural gas contract fell 86 cents, or 7.5%, to $10.54 per thousand cubic feet after the government's weekly inventory report showed an unexpected increase in supply. "When gas cracked, [oil] really just fell off a cliff," said Orr.

A report from U.K. newspaper The Guardian eased concerns about a disruption in supplies from Iran, the second-largest producing member of the Organization of Petroleum Exporting Countries. The paper said Thursday that the U.S. may announce a diplomatic interest section in Tehran in less than a month.

Crude fell $4.14 Wednesday to settle at $134.60 a barrel, following a huge $6.44 selloff the previous day - crude's biggest one-day dollar drop since the Gulf War in 1991.

Earlier in the week, Fed Chairman Ben Bernanke told Congress that high fuel prices and a slowing economy may be cutting into the U.S. appetite for crude. His statements were later backed up by the Energy Department, which reported Wednesday that U.S. crude stocks had unexpectedly risen by 3 million barrels - analysts polled by Platts had expected a drawdown. "There is a continued fear that demand is going to drop," Beutel said. "The economy is definitely on a rocky road right now. There is concern about inflation and the declining purchasing power of the dollar."
Posted by: Steve White || 07/18/2008 00:00 || Comments || Link || E-Mail|| [283 views] Top|| File under:
Who's in the News
54
[untagged]
11
Taliban
3
al-Qaeda
2
Thai Insurgency
2
Govt of Sudan
2
Islamic Courts
2
al-Qaeda in North Africa
2
Govt of Pakistan
2
Hamas
1
Iraqi Insurgency
1
Jamaat-e-Ulema Islami
1
al-Qaeda in Europe
1
Jemaah Islamiyah
Bookmark
E-Mail Me
The Classics
The O Club
Rantburg Store
The Bloids
The Never-ending Story
Thugburg
Gulf War I
The Way We Were
Bio
Merry-Go-Blog
Hair Through the Ages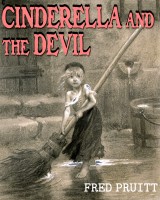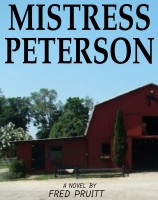 On Sale now!


A multi-volume chronology and reference guide set detailing three years of the Mexican Drug War between 2010 and 2012.

Rantburg.com and borderlandbeat.com correspondent and author Chris Covert presents his first non-fiction work detailing the drug and gang related violence in Mexico.

Chris gives us Mexican press dispatches of drug and gang war violence over three years, presented in a multi volume set intended to chronicle the death, violence and mayhem which has dominated Mexico for six years.
Click here for more information


Meet the Mods
In no particular order...


Steve White
Seafarious
Pappy
lotp
Scooter McGruder
john frum
tu3031
badanov
sherry
ryuge
GolfBravoUSMC
Bright Pebbles
trailing wife
Gloria
Fred
Besoeker
Glenmore
Frank G
3dc
Skidmark
Alaska Paul



Better than the average link...



Rantburg was assembled from recycled algorithms in the United States of America. No trees were destroyed in the production of this weblog. We did hurt some, though. Sorry.
34.238.189.171