-Short Attention Span Theater-
Russian scientists who invented hangover cure make pill that keeps you drunk
The makers of RU-21, the "miracle" hangover cure reputedly developed for Soviet spies, have developed a product to keep you drunk.


Thash a welcome develomp... devellerp... thing!

Spirit Sciences, which is based in California but has research facilities in Russia employing scientists who once worked on secret programmes for the Kremlin, have christened the new product RU-21 Red. If you take a tablet you need less alcohol to stay drunk, they claim.


"More taste! Less filling! Drunker'n a lord!"

Emil Chiabery, a co-founder of the company, told The Telegraph from his offices in Los Angeles: "I never drink and there's no personal story. But RU-21 Red prolongs drunkenness and enhances intoxication."


snip. Details of the chemical make-up of the two compounds, of interest only to biochemists and their ilk
Posted by: trailing wife || 02/18/2005 1:49:47 PM || Comments || Link || E-Mail|| [308 views] Top|| File under:
Gorilla Foundation rocked by breast display lawsuit
EFL. My, my how... untree hugger.
Former employees say they were told to expose chests
Two former employees of the Gorilla Foundation, home to Koko the "talking" ape, have filed a lawsuit contending that they were ordered to bond with the 33-year-old female simian by displaying their breasts.


Well at least now we know what he was probably talking about.


Nancy Alperin and Kendra Keller, both of San Francisco, are taking on the Woodside nonprofit and its president, Francine "Penny" Patterson. Their lawsuit, filed Tuesday in San Mateo County Superior Court, alleges sexual discrimination, wrongful termination in retaliation for reporting health and safety violations, and failure to pay overtime or provide rest breaks. It seeks more than $1 million total in damages for the two women. The suit follows complaints filed by Alperin and Keller in January with the California Department of Fair Employment and Housing, in which they gave identical reasons for why they were fired: "I refused to expose my breast to perform acts of bestiality with one of the gorillas."
Well, now. DO TELL...
The lawsuit goes into more detail.


All right!


One example: "On at least two incidents in mid-to-late June 2004, Patterson intensely pressured Keller to expose herself to Koko while they were working outside where other employees could potentially view Keller's naked body. ... On one such occasion, Patterson said, 'Koko, you see my nipples all the time. You are probably bored with my nipples. You need to see new nipples. I will turn my back so Kendra can show you her nipples.' "


EEEEEEEEEEWWWWWWWWWWWW!!!!


Todd Roberts, a partner in the Redwood City office of Ropers Majeski Kohn Bentley, which is representing the Gorilla Foundation, said the law firm was still reviewing the suit. "But I can tell you that based on our review of the factual allegations and characterizations in the complaint, we deny those allegations," Roberts said.


...as opposed to taking credit for them.


A call to Patterson and the Gorilla Foundation was not returned.


Probably too busy flashing the gorillas.


The foundation, which has existed since 1976 to promote the preservation and protection of gorillas, is best known for Koko, who was born at the San Francisco Zoo on July 4, 1971, and began working with Patterson the following year. Koko -- older sister of Kubi, who presided over the zoo's Gorilla World exhibit until he died last year -- now has a vocabulary of more than 1,000 words in American Sign Language, according to foundation claims that are much debated among scientists.


What's American Sign for "big tatas"? I'll bet Koko knew.


The subject of books, videos and documentary films, the hairy linguist participated in what was called the first interspecies chat on the Internet in 1998, attracting more than 8,000 AOL users.


AOL users? Probably thought they were talking to their tech support.


San Francisco attorney Stephen Sommers, who is representing Alperin and Keller, has a transcript of that chat. "There's a history with this nipple thing," he said, leafing through the transcript and pointing out the word "nipple" -- which he'd highlighted in pink -- each time it appeared. The history, as such, might date back to Koko's mother, who reportedly did not have enough breast milk to feed her.


Yeah, yeah, yeah. Always blame the mother...


The suit, in any case, says that Patterson would interpret hand movements by Koko as a demand to see exposed human nipples. She warned Alperin and Keller that their employment with the foundation would suffer, the suit says, if they "did not indulge Koko's nipple fetish."


Koko a perv. Didn't see that on those National Geographic specials.


During at least three visits, the suit says, "Patterson communicated to Alperin that exposing one's breasts to Koko is a normal component to developing a personal bond with the gorilla."


Hmmmm. San Francisco? Your female boss wants a peek at your boobs? Wonder what...ummmmmmm...persuasion, Ms. Patterson is?


The two women were fired Aug. 6. Three-month employee Alperin, 47, has returned to social work and is seeking $719,830 in damages. Four-month employee Keller, 48, a longtime sign language interpreter, is asking for $366,192. Gorilla expert Kristen Lukas, curator of conservation and science at the Cleveland Metro Park Zoo, said she'd never encountered a gorilla with a nipple fixation. "This is absolutely a first," she said. "I've never heard of anything like it."


Please refer to my previous question.
Posted by: tu3031 || 02/18/2005 1:16:42 PM || Comments || Link || E-Mail|| [435 views] Top|| File under:
Science Fiction Authors Hoax Vanity Publisher (dumbass lit-snobs played for fools)
Science Fiction Authors Hoax Vanity Publisher

"Atlanta Nights," by Travis Tea, was offered a publishing contract by PublishAmerica of Frederick, Maryland.

Washington, DC (PRWEB) January 28, 2005 -- Over a holiday weekend last year, some thirty-odd science fiction writers banged out a chapter or two apiece of "Atlanta Nights," a novel about hot times in Atlanta high society. Their objective: to write a deeply awful novel to submit to PublishAmerica, a self-described "traditional publisher" located in Frederick, Maryland.

The project began after PublishAmerica posted an attack on science fiction authors at one of its websites (http://www.authorsmarket.net/). PublishAmerica claimed "As a rule of thumb, the quality bar for sci-fi and fantasy is a lot lower than for all other fiction.... [Science fiction authors] have no clue about what it is to write real-life stories, and how to find them a home." It described them as "writers who erroneously believe that SciFi, because it is set in a distant future, does not require believable storylines, or that Fantasy, because it is set in conditions that have never existed, does not need believable every-day characters."
"Why, Kimberley, it's all 'bout flyin' sausages and lil' green men, ain't it?"
"Ah thank so, Scott, tha's what mah high school lit teachers said t'any rate."

Spellbound Earthling: "Such ignorance exists?"
Wise Alien Visitor (nodding in resignation): "Such ignorance exists."

The writers wanted to see where PublishAmerica puts its own quality bar; if the publisher really is selective, as the company claims, or if it is a vanity press that will accept almost anything, as publishing professionals assert.

"Atlanta Nights" was completed, any sign of literary competence was blue-penciled, and the resulting manuscript was submitted. PublishAmerica accepted it.
From: PublishAmerica Aquisitions [e-mail protected from spam bots]
Sent: Tuesday, December 07, 2004
Subject: Atlanta Nights

As this is an important piece of email regarding your book, please read it completely from start to finish. I am happy to inform you that PublishAmerica has decided to give "Atlanta Nights" the chance it deserves....Welcome to PublishAmerica, and congratulations on what promises to be an exciting time ahead.

Sincerely,
Meg Phillips
Acquisitions Editor
PublishAmerica
The hoax was publicly revealed on January 23, 2005. PublishAmerica withdrew their offer shortly afterward:
From: "PublishAmerica Acquisitions"
Sent: Monday, January 24, 2005
Subject: Your Submission to PublishAmerica

We must withdraw our offer to publish "Atlanta Nights". Upon further review it appears that your work is not ready to be published. There are portions of nonsensical text in the manuscript that were caught by our editing staff as they previewed the text for editing time assessment pending your acceptance of our offer.

On the positive side, maybe you want to consider contracting the book with a vanity publisher such as iUniverse or Author House. They will certainly publish your book at a fee.

Thank you.
PublishAmerica Acquisitions Department
Those who wish to see the novel, "Atlanta Nights" by Travis Tea, for themselves can find it at
http://www.lulu.com/travis-teaPublication at Lulu.com is free.

For more information about PublishAmerica and vanity presses, see:
http://www.sfwa.org/beware/
http://www.washingtonpost.com/wp-dyn/articles/A25187-2005Jan20.html
Posted by: Atomic Conspiracy || 02/18/2005 7:00:19 AM || Comments || Link || E-Mail|| [728 views] Top|| File under:
Britain
Kyoto protest beaten back by inflamed petrol traders
This is the greatest thing EVER. Edited for violence


WHEN 35 Greenpeace protesters stormed the International Petroleum Exchange (IPE) yesterday they had planned the operation in great detail.
Posted by: Secret Master || 02/18/2005 1:04:41 PM || Comments || Link || E-Mail|| [315 views] Top|| File under:
Related to Kyoto: Smart glass reacts to the weather, will reduce energy use
Is this cool, or what!



Scientists in London have created a coating for glass, which reflects or absorbs heat, depending on the temperature outside.

Professor of inorganic and materials chemistry, Ivan Parkin, and Troy Manning, both of the chemistry department at University College London, developed the intelligent window coating as part of Mr Manning's PhD studies.

The thin film is made out of a material called vanadium dioxide, and it undergoes a change depending on the weather outside. On cold days the "thermochromic coating" allows all sunlight in, while on hot days, once the outside temperature reaches a certain level, the film begins acting as a filter, blocking infrared rays, which are responsible for generating heat. Parkin told CNN the film could be manufactured to have a predetermined heat threshold of between zero and 70C, although it would be most useful if it were set to work at 25C.

Its altering properties meant it could act as a replacement or partial replacement for air-conditioning systems, reducing electricity costs. "It acts as a semi-conductor when the temperature is below a certain level, and is transparent. When the temperature rises, it turns into a metal, and becomes reflective," Parkin said.

He has had a huge amount of interest about turning the idea into a commercial reality, particularly from architects, but also from space agency NASA and greenhouse manufacturers. "The current trend towards using glass extensively in building, poses a dilemma for architects. Do they tint the glass, which reduces the benefit of natural light or face hefty air conditioning bills?" he said. "It's the architectural holy grail of coating on a building. An intelligent facade like this would allow architects to use more glass in their designs."

Parkin said the idea had been around for a while but most efforts had not been durable enough to make them commercially viable. "While the heat reflective properties of vanadium dioxide are well recognized, the stumbling block has been the switching temperature," he said. "We've shown it's possible to reduce the switching temperature to just above room temperature and manufacture it in a commercially viable way."

Parkin said there was still a lot of development needed to turn it into a commercial reality, including altering the color of the film, which is currently yellow. He is currently in negotiations with a manufacturer.

Posted by: trailing wife || 02/18/2005 1:47:21 PM || Comments || Link || E-Mail|| [341 views] Top|| File under:
Caribbean-Latin America
U.S., Central American Law Enforcement Unites Against Gangs
They sever fingers with machetes in the United States and cut off heads in Honduras. U.S. officials worry they'll help al-Qaida sneak in terrorists from Mexico. Central American gangs have spread from the streets of San Salvador to the valleys of Virginia, prompting the FBI to share intelligence and resources with southern neighbors - launching an anti-gang strategy that reaches beyond U.S. borders. FBI officials in Washington are expected to announce the plan as early as next week. It would centralize investigations at FBI headquarters, beef up intelligence and establish a national task force to reduce Central American gang activity in the United States.

The new strategy will likely be a hot topic of discussion Monday, when law enforcement officials from across the United States and Central America meet in San Salvador to discuss ways to keep the gang known as the Mara Salvatrucha, or MS-13, from extending its influence. "Right now, the gangs are communicating much better than the law enforcement officials," said Harvey Smith, a consultant who is organizing the conference. The FBI and U.S. Homeland Security officials, some of which will attend the conference, have taken a greater interest in the problem since Honduran Security Minister Oscar Alvarez said al-Qaida might be trying to recruit Central American gang members to help terrorists infiltrate the United States. He has offered no evidence, however. Alvarez said his department began working closely with the FBI two weeks ago. Central American officials already share information regionally, including with officials in southern Mexico. "The United States is catching up," Alvarez said. "They still don't see it as the war that we do."

U.S. Deputy Secretary of Homeland Security James Loy told Congress on Wednesday that, in addition to al-Qaida, "we are seeing the emergence of other threatening groups and gangs like MS-13 that will also be destabilizing influences." He also said there was growing intelligence suggesting al-Qaida was considering entering the United States through the Mexican border, although he had nothing conclusive. Some U.S. officials have said they fear al-Qaida will tap into the gangs' smuggling and drug networks.
Continued on Page 49
Posted by: Steve || 02/18/2005 4:16:46 PM || Comments || Link || E-Mail|| [331 views] Top|| File under:
Saudi Aramco bidding on Venezuela's Citgo
Venezuela is shopping around Citgo, its Houston-based refining arm. And there has been some interest."We have various interested parties in the issue of Citgo," Venezuelan Energy Minister Rafael Ramirez said at a Caracas news conference. "We are in conversations with several companies." Ramirez wouldn't divulge names, but Saudi Aramco is in the market to build and buy refineries that can convert crude to valuable products like gasoline and diesel.

In an interview on Wednesday, Saudi Aramco chief Abdallah Jum'ah would not say whether his company is bidding on Citgo assets along the Gulf Coast, but he confirmed he wants to increase refining capacity in the United States. "I'm not going to comment on who we are talking to, but we are talking to many people in many countries," he said. "We want to be here. The U.S. is a big lifter of our crude, and it's a market we do want to be in forever." Ramirez said at this point that Petróleos de Venezuela, otherwise known as PDVSA, is not negotiating a sale to Saudi Aramco. Russia's Lukoil has also expressed an interest in Citgo's refineries. Citgo is owned by PDVSA, but only half the crude processed in six U.S. refineries comes from Venezuela. Another $18 billion in outside oil was purchased last year.
Continued on Page 49
Posted by: TMH || 02/18/2005 2:15:48 PM || Comments || Link || E-Mail|| [322 views] Top|| File under:
Europe
Greek church charity sends wigs to tsunami victims
A Greek church charity has sent boxes of "inappropriate" aid to tsunami victims in Sri Lanka, including fur coats, thongs and carnival wigs, an aid organisation said. The aid, more than 600 tonnes, was collected in Greece by the Orthodox Church's charity organisation Solidarity and shipped to Sri Lanka using a cruise ship. The operation was coordinated by the Greek Foreign Ministry. "We had a staff of eight on the ship travelling to Sri Lanka. When they arrived and started opening boxes containing the aid they were shocked and angered," said Elli Xenou, Doctors of the World director of foreign missions.

"There were boxes containing fur coats, carnival wigs and underwear thongs which were completely inappropriate," she said. Dimitris Fourlemadis, solidarity director, said there could have been some boxes containing suspect clothing but said the figure was very small. "We sent 26,919 packages. Even if there were two, 10 or 100 boxes with some other stuff inside, it is a very small number and not worth mentioning," he said. The Foreign Ministry said it was investigating the issue, which has caused outrage in Greek media.
Posted by: tipper || 02/18/2005 10:06:56 AM || Comments || Link || E-Mail|| [300 views] Top|| File under:
Great White North
Canadian Health Care Continues To Collapse
All six doctors in Geraldton say they are quitting, closing the doors of the northern Ontario town's only medical clinic in May. The doctors announced their decision Wednesday in an advertisement taken out in a local newspaper. The advertisement said the doctors had stopped taking new patients and would no longer perform routine checkups. The ad also said the doctors arrived at their decision individually due to a variety of personal and professional reasons. Geraldton residents were also advised to contact the College of Physicians and Surgeons to find the nearest doctor who is taking on new patients.

Mayor Michael Powers said that advice isn't helpful. "I'm not sure that's a solution for us because - if there are no doctors in the community, where do you go? You go to Nipigon, or you go to Hearst, (or) Thunder Bay. We need to try to find some solutions." It's roughly 250 kilometres from Geraldton to either of those towns. Powers said the ad came as a surprise to him and that he has been in touch with the College of Physicians and Surgeons, hospital administrators and Michael Gravelle, the local member of the provincial legislature. Powers said plans are in the works for a meeting to discuss the situation as soon as possible. Geraldton has about 3,000 residents. The Coalition for Family Physicians in Ontario has recently claimed that as many as one million people in the province did not have a family physician.
Posted by: Anonymoose || 02/18/2005 6:38:05 PM || Comments || Link || E-Mail|| [325 views] Top|| File under:
Home Front: Politix
Geffen Unloads On Hillary: 'She Can't Win'
Sen. Hillary Clinton

should not count on help from Hollywood mogul

David Geffen

in her possible run for the White House.
Geffen, who was a generous supporter and pal of Bill Clinton when he was president, trashed Hillary's prospects last night during a Q&A at the 92nd St. Y in New York City. "She can't win, and she's an incredibly polarizing figure," the billionaire Democrat told his audience. "And ambition is just not a good enough reason." Lloyd Grove reports in fresh editions of the NY DAILY NEWS the audience broke with "hearty applause" over Geffen's comments.

Developing...
Posted by: Steve || 02/18/2005 9:04:43 AM || Comments || Link || E-Mail|| [860 views] Top|| File under:
Report: Rude Ruud dodges a bullet
A London newspaper says the head of the United Nations refused legal action against an aide who engaged in "unwanted physical contact" with a colleague. The Independent obtained a confidential internal report into claims by a woman that

Ruud Lubbers

, the United Nations' high commissioner for refugees, sexually harassed her at a meeting with other top officials, the newspaper reported Friday. The woman said Lubbers placed his hands on her waist, pulled her back towards him and pressed his groin into her at the end of a Geneva meeting in December 2003. The internal investigation concluded: "Mr. Lubbers did engage in unwanted physical contact with a subordinate female staff member. New allegations that came to (investigators') attention ... were also examined and indicate a pattern of sexual harassment by Mr. Lubbers."


No wonder Bill Clinton want's to be UN head, he certainly qualified for the "position".

U.N. Secretary General

Kofi Annan

responded with a warning to Lubbers.

"Dammit Lubbers, can't you stick to molesting underage refugee girls? They don't file charges."

Investigators also accused Lubbers of abusing "his authority as high commissioner by his intense, pervasive and intimidating attempts to influence the outcome of this investigation." The report also said there were other apparent cases of sexual misconduct by the former prime minister of the Netherlands.
Posted by: Steve || 02/18/2005 9:13:32 AM || Comments || Link || E-Mail|| [356 views] Top|| File under:
Southeast Asia
Malaysia club raid sparks row
New allegations have surfaced about misconduct by Malaysia's religious police during a raid on a top Kuala Lumpur nightclub last month. More than 100 plainclothes officers from the Federal Territories Islamic Department (JAWI) detained young Muslims at the Zouk nightclub. Female detainees complained of sexual harassment by officers and the incident has led to a heated debate about the department's future. Eyewitnesses have now told the BBC that officers assaulted and severely beat members of the club's staff. The sources also said that non-Muslim patrons, including tourists, who were outside the officers' jurisdiction, also reported being threatened with violence. "Up to 150 of them came in," one witness said. "They didn't identify themselves, they didn't show any ID cards. They just forced their way in and started pushing people around."

"Badges? Badges? We don't need no stinking badges!"

In the days after the raid it emerged that dozens of young women were held for up to 10 hours without access to a toilet, long after male detainees had been released. A number of women said religious officers ordered them to pose in their nightclub outfits while others were asked lewd questions about their genitalia. JAWI would neither confirm nor deny the allegations. The incident prompted Malaysia's cabinet to discuss the future of the religious police.

Getting rid of them would be a big step

Cabinet minister and former law minister Rais Yatim said after the meeting that he believed crime should be a matter for the police and morality for the family. However, his colleague Abdullah Mohamed Zin, Minister for Islamic affairs, defended the officers and maintained that the raid was carried out according to procedures. The incident has sparked a sometimes venomous debate among Malaysia's Muslims, reflected in comments posted on JAWI's website. Many correspondents, including one signing himself Abdullah were supportive. "I would like to take this opportunity to applaud the recent raids by JAWI against the cesspools of vice and debauchery in Kuala Lumpur. In this era of permissiveness and promiscuity, there is a need for stern action to roll back the decay of morality in society," he said. Others, including SI Azhar, were angered by the officers' alleged behaviour. "If the reports were true, the officers [who] committed those acts were no better than hypocrites, trying to uphold good values of Islam but themselves never follow[ing] it. You have ashamed us fellow Malays and Muslims. Just tell me, how can we encourage non-Muslims to embrace Islam with this kind of attitude?!"
Posted by: Steve || 02/18/2005 8:50:08 AM || Comments || Link || E-Mail|| [515 views] Top|| File under:
Home Front: Tech
County coroner seeks large shrink-wrap machine
In the case of a natural disaster or terrorist attack, some emergency officials in Western Washington plan to be prepared — with a large, shrink wrap machine. The Thurston County Coroner's Office recently won approval to purchase a machine able to shrink-wrap human remains. The process would make it easier to transport a large number of bodies...
Posted by: Anonymoose || 02/18/2005 8:41:24 PM || Comments || Link || E-Mail|| [334 views] Top|| File under:
Africa: Subsaharan
Pneumonic Plague Kills Scores in Congo Outbreak
KINSHASA, Congo -- A rare form of plague has killed at least 61 people at a diamond mine in the remote wilds of northeast Congo, and authorities fear hundreds more who fled into the forests to escape the contagion are infected and dying, the World Health Organization said Friday. Eric Bertherat, a doctor for the U.N. health agency, said the outbreak has been building since December around a mine near Zobia, 170 miles north of Kisangani, the capital of the vast Oriental province. Nearly all the 7,000 miners have abandoned the infected area and sought refuge in the world's second-largest tropical rain forest, all but cut off from the outside world. Security fears -- mainly from bandits and militia left over from Congo's five-year war -- also have slowed international response, Bertherat said.

Plague is spread mainly by fleas and causes an infection in the lungs that slowly suffocates its victims. If caught in time, it can be treated with antibiotics. Bubonic plague is the most common form of plague and is transmitted to people through the bite of an infected flea. It usually is spread by rodents. It does not spread person to person. Pneumonic plague -- the kind in the current outbreak -- is rarer but also more easily transmitted from person to person through coughing or close contact.

Bertherat, speaking to reporters by telephone from Geneva, said plague commonly is found in this region of northern Congo, but an outbreak this large was unusual. Unlike the deadly Ebola virus, which also is found in the dark forests of Congo, Bertherat said this outbreak of plague was unlikely to spread too quickly, given the remote and isolated terrain. "It's still a large concern," Bertherat said, "because these are cases moving elsewhere."

If it get's into a crowded city, look out..

Bertherat and a 10-member team of WHO doctors will arrive in Kisangani on Monday to prepare for a journey into the forests. He said doctors from the aid organization Medecins Sans Frontieres, or Doctors Without Borders, already were there, treating miners they could locate. The forests have long been both a refuge and a death trap for Congolese running from war, disaster and disease. More than 1 million people still live rough in the forests after fleeing Congo's devastating 1998-2002 war. Aid groups say nearly 1,000 people still die every day from war-induced starvation and disease. According to the WHO, the incubation time for plague is two to six days. Victims develop a fever and cough. Breathing becomes difficult as lungs fill with fluid. Unless antibiotics are given within the first 24 hours, death can come as quickly as within 48 hours.
Posted by: Steve || 02/18/2005 4:08:09 PM || Comments || Link || E-Mail|| [308 views] Top|| File under:
Home Front: Economy
Choicepoint to alert additional 110,000 of identity theft risk
EFL. Follow up on a previous report. You may want to request a copy of your credit report to see if you've been hit. The Credit Bureaus are Equifax, Experian, and TransUnion.

The number of people being notified that they may have been caught in a massive identity-theft scam quadrupled Wednesday — to 145,000. ChoicePoint Inc., one of the nation's largest collectors of consumer data, said it would warn 110,000 people outside California that con artists posing as merchants had looked at information including addresses, phone listings, Social Security numbers and credit reports. The company took the step after criticism that it was sending warning letters only to 35,000 possible victims in California, where state law requires such disclosure.

Although breaches of credit bureaus and other such collectors occur from time to time, the scale of the yearlong ChoicePoint operation was among the largest ever uncovered. ChoicePoint is used mostly by landlords and merchants for background on potential tenants and customers, but it counts law enforcement and other government agencies among its clients. Its databases contain a host of information, including links to the three credit bureaus.

The scammers used 50 fake ChoicePoint merchant accounts to look at the personal information of thousands of people nationwide. That information can be used to open credit card accounts or buy goods under assumed names. Los Angeles County Sheriff's Det. Duane Decker said he had identified 750 people who had been defrauded by the ring, which operated for more than a year before it was detected in October. One person was arrested, and investigators are searching for other suspects.
Continued on Page 49
Posted by: trailing wife || 02/18/2005 1:36:11 PM || Comments || Link || E-Mail|| [395 views] Top|| File under:
Home Front: Tech
Life on Mars: Not So Fast
Two days ago BigEd put up a post about evidence of life on Mars. That post pointed to this article, which was based on information given to the author by people who'd attended a scientific meeting. It didn't come from the scientists themselves. Well, today NASA issued a press release putting the brakes on the whole thing:
News reports on February 16, 2005, that NASA scientists from Ames Research Center, Moffett Field, Calif., have found strong evidence that life may exist on Mars are incorrect.

NASA does not have any observational data from any current Mars missions that supports this claim. The work by the scientists mentioned in the reports cannot be used to directly infer anything about life on Mars, but may help formulate the strategy for how to search for martian life. Their research concerns extreme environments on Earth as analogs of possible environments on Mars. No research paper has been submitted by them to any scientific journal asserting martian life.
Posted by: Angie Schultz || 02/18/2005 12:09:59 PM || Comments || Link || E-Mail|| [336 views] Top|| File under:
Who's in the News
92
[untagged]
Bookmark
E-Mail Me
The Classics
The O Club
Rantburg Store
The Bloids
The Never-ending Story
Thugburg
Gulf War I
The Way We Were
Bio
Merry-Go-Blog
Hair Through the Ages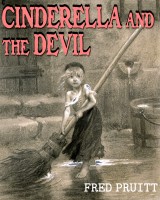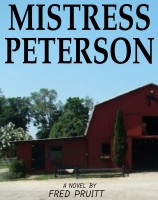 On Sale now!


A multi-volume chronology and reference guide set detailing three years of the Mexican Drug War between 2010 and 2012.

Rantburg.com and borderlandbeat.com correspondent and author Chris Covert presents his first non-fiction work detailing the drug and gang related violence in Mexico.

Chris gives us Mexican press dispatches of drug and gang war violence over three years, presented in a multi volume set intended to chronicle the death, violence and mayhem which has dominated Mexico for six years.
Click here for more information


Meet the Mods
In no particular order...


Steve White
Seafarious
Pappy
lotp
Scooter McGruder
john frum
tu3031
badanov
sherry
ryuge
GolfBravoUSMC
Bright Pebbles
trailing wife
Gloria
Fred
Besoeker
Glenmore
Frank G
3dc
Skidmark
Alaska Paul



Better than the average link...



Rantburg was assembled from recycled algorithms in the United States of America. No trees were destroyed in the production of this weblog. We did hurt some, though. Sorry.
34.238.189.171