Africa North
Jihadi group calls for boycott of polls for violating Sharia
[Egypt Independent] The Jihadi Organization, a right-wing Salafi movement, said Wednesday that it is asking citizens to boycott the upcoming parliamentary elections because the polls violate Sharia law. Furthermore, anyone who particpates in the elections are infidels.

The organization demanded President Mohamed Morsy form an authority of senior Islamic scholars to replace parliament and end the political deadlock that has stymied growth and prompted mass protests and civil disobedience in recent months.

"The authority would not legislate," said Morgan Salem, a leading figure in the organization. "It renders services to the masses and brings the president to account if he violates the Sharia."

Ahmed Ashoush, another member, said the organization has lost confidence in the nation's Islamic and secular political parties. "The former seeks control and the latter applies a foreign agenda," he said.
Posted by: Fred || 02/28/2013 00:00 || Comments || Link || E-Mail|| [420 views] Top|| File under: Salafists
Libya to close 5 Misrata prisons
[MAGHAREBIA] Libyan authorities will close five prisons in Misrata, PANA reported on Tuesday (February 26th). The inmates will be transferred to the new Remand Centre later this year.

According to Libyan justice officials, the move aims at improving detention conditions and ending the violation of prisoners' rights.
Posted by: Fred || 02/28/2013 00:00 || Comments || Link || E-Mail|| [376 views] Top|| File under: Arab Spring
Ex-Gadhafi PM Critical after Torture in Libya
[An Nahar] Al-Baghdadi al-Mahmoudi, the last premier of deposed Libyan leader Muammar Qadaffy
...The late megalomaniac dictator of Libya, admired everywhere for his garish costumes, funny hats, harem of cutie bodyguards, and incoherent ravings. As far as is known, he is the only person who's ever declared jihad on Switzerland...
, is

at death's door

after being tortured in a Libyan prison, his Tunisian lawyer said on Wednesday.

Mahmudi "is

at death's door

as a result of the torture he has suffered," said Mabrouk Kourchid, adding that "he could die".

The lawyer did not provide any further details nor reveal his sources for fear they could suffer reprisals.

Mahmoudi fled to neighboring Tunisia in September 2011, shortly after rebels seized Tripoli


...a confusing city, one end of which is located in Lebanon and the other end of which is the capital of Libya. Its chief distinction is being mentioned in the Marine Hymn...


and effectively put an end to more than four decades of Qadaffy's iron-fisted rule.

He was incarcerated
Please don't kill me!
there and extradited to Libya last June, despite warnings from rights groups that he could face the death penalty.

He went on trial in November for what the prosecutor general's

front man

said were "prejudicial acts against the security of the state and financial crimes."

In July, Mahmudi protested his innocence to journalists visiting his prison.

"I am not guilty, not guilty, not guilty," he told

news hound

s during a visit organized by the authorities in an apparent bid to quash rumors he had been tortured.

A physician by training, Mahmoudi was loyal to Qadaffy until the end, serving as premier from 2006 up to the final days of his regime.

Along with Seif al-Islam, the toppled dictator's most high-profile son who is also on trial, Mahmoudi is one of the few remaining keepers of the many state secrets under Qadaffy, who was captured and killed by rebels in October 2011.
Posted by: Fred || 02/28/2013 00:00 || Comments || Link || E-Mail|| [456 views] Top|| File under: Arab Spring
Nigeria defence hqtrs trail kidnappers of French nationals
[Guardian Ng] FROM the Defence Headquarters came an assurance Wednesday that relevant security agencies were "doing everything possible" to track down the kidnappers of

Frenchies

and release the victims.

But the defence authorities said that contrary to their official policy of not responding to postings by terror groups, they advised the "hostage takers" to channel their demands through the telephone numbers of the joint task force "which they are conversant with."

Addressing journalists in Abuja, Defence

front man

, Col. Mohammed Yerima, confirmed that Nigeria had so far fully deployed the over 1,200 officers and men it pledged to the African-led International Support Mission to Mali (AFISMA).

Yerima also said that the last batch of troops was airlifted to Mali Wednesday by Nigerian Air Force C-130 transport Hercules.

He added that the C-130 aircraft provided by the British government would also airlift support equipment to the operation, "side by side our own (Nigerian) C-130."

Besides, the French involvement in flushing out the rebels from northern Mali may be leading to discussion on the future of AFISMA as the authorities of heads of state and government of the Economic Community of West African States (ECOWAS) began yesterday in Yamoussoukro, Cote d'Ivoire, their 42nd ordinary session.

In his welcome address, the president of the ECOWAS Commission Kadre Desire Ouedraogo told the gathering of leaders of all 15-member nations which constitute the regional group, that it was important now for them to start "thinking about the process of transforming AFISMA into a United Nations


...When talk is your weapon it's hard to make yourself heard over the artillery...


Peacekeeping Mission based on specific modalities."

Ouedraogo's submission was interpreted yesterday as one means of ensuring that in the future, a foreign power does not seize the initiative of restoring situations as was the case in Mali, to normality. He warned that "the political dimension of the crisis should not be overlooked."

Following his submission, the Special Representative of the United Nations Secretary-General for West Africa Said Djinnit, gave a rousing speech which was intermittently interrupted by ovation especially when he charged West African leaders to "get involved now in Mali", noting that "The enemies are not waiting."



La Belle France

intends to pull out of the Malian operation by the end of March 2013.

Posted by: Fred || 02/28/2013 00:00 || Comments || Link || E-Mail|| [399 views] Top|| File under: Boko Haram
Tunisian extremists behind Belaid slaying, new premier says
[MAGHAREBIA] Tunisia enjugged
Please don't kill me!
four salafists in connection with the murder of opposition party leader Chokri Belaid, Prime Minister-designate Ali Larayedh said Tuesday (February 26th).

"One of them had confessed to accompanying the actual assassin to the vicinity of the building where they waited for the exit of Belaid, and then shot him," Larayedh said. "They both

expeditiously departed at a goodly pace

after killing him."

"The killer has been identified and is known to security units who are in the process of tracking him down," he added.

At a

presser

at the interior ministry headquarters, Larayedh said that the four suspects were all Tunisian, ranging from 26 to 34 years old.

"One of those arrested was formerly involved in a case for belonging to a gang which was preparing an assault on persons and properties. He was released after the revolution," he said.

He also stressed, "The issue is not over yet and the investigation is on-going by the anti-crime brigade and a judge."

Two suspects allegedly involved in the attack took part in a re-enactment of the killing outside Belaid's home on Tuesday under extraordinary security measures, including the closure of all roads leading to the

scene of the crime

.

Belaid's February 6th

liquidation

plunged Tunisia into political turmoil, ultimately leading Hamadi Jebali to resign as prime minister. Larayedh has been tasked with forming a new government.

Parliamentarian Monji Rahoui of Belaid's Unified National Democratic Party is ready to see the killers held accountable.

"The Unified National Democratic Party is seeking, in light of the data made available to it, to take the case to the court of international justice," the MP added.

But Mouldi Ali Moujahid, president of the salafist Assala party, said he did "not accept charges made against salafists accusing them of the

liquidation

of

the dear departed

Chokri Belaid without evidence".

"I am not aware of any salafist participating in the

liquidation

," he stressed. "We will wait until the end of the investigation and the disclosure of the names of the suspects to check whether they belonged to the salafist movement or not."

Posted by: Fred || 02/28/2013 00:00 || Comments || Link || E-Mail|| [379 views] Top|| File under: Arab Spring
Tunisia ruling Islamists to give up key ministries
[Bangla Daily Star] Tunisia's ruling Islamists yesterday said they have agreed to give up key ministries to independents, a key concession that could speed up the formation of a new government and end a political crisis.

"We confirm the 'neutralistion' of the four sovereign ministries," Rached Ghannouchi, leader of the ruling Ennahda party, said on Radio Kalima, referring to the interior, justice, foreign and defence portfolios.
Posted by: Fred || 02/28/2013 00:00 || Comments || Link || E-Mail|| [388 views] Top|| File under: Arab Spring
Africa Subsaharan
Sheikh grilled over 8 missing families
This Jamar Kiyemba?
Uganda: The Police at Katwe have discovered that a Sheikh they arrested over the disappearance of a man and his three children is also responsible for seven missing families.

Over the weekend, the Police arrested the Imaam of Zzana mosque, Jamar Kiyemba, in connection with the disappearance of Zaid Mutebi and his three children; Muhammad wamala 13, Shadia Babirye 12 and Muzaifah Mutebi 7.

This disturbing story came to light after Mutebi's wife, Aisha Nalwadda, reported the strange disappearance of her husband and children in January. The family left their home for Masaka to bury, but never made it there.

It was also discovered that Kiyemba is a former prisoner at the much dreaded Guantanamo Bay detention camp, a detainment and interrogation facility of the United States military known to house the most feared terror suspects the world over.

Kiyemba's detention there followed his arrest in Pakistan on 19/05/2002. Documents found in his house showed that in 1993 he was staying in the UK. When he was arrested in Pakistan he claimed he was a resident in the UK but immigration authorities denied his claims. He was then handed over to the US who locked him up in Guantanamo.

Other documents found at Kiyemba's home showed that during his incarceration at Guantanamo Bay, his colleagues solicited funds to help him and these were to be channeled through a bank in Uganda that cannot be named for legal implications.

A police officer who did not want to disclose his identity said Kiyemba had been handed over to JAT (Joint Anti Terrorism) unit to handle the matter.
Posted by: tipper || 02/28/2013 05:02 || Comments || Link || E-Mail|| [503 views] Top|| File under:
Arabia
Saleh Fingers Iran over Separatism
[An Nahar] Former president President-for-Life Ali Abdullah Saleh


... Saleh initially took power as a strongman of North Yemen in 1977, when disco was in flower, but he didn't invite Donna Summer to the inauguration and Blondie couldn't make it...


affirmed his support on Wednesday for Yemen's unity in the face of calls by southerners for secession, which he said are backed by Iran.

"No to secession... Our people in the south are with unity," Saleh said in a rare public appearance in Sanaa's Sabiin Square before thousands of supporters.

"A small minority which supports secession is funded from abroad... Those who receive money from Iran know that their days are numbered," he said, affirming his "support to President (Abdrabuh Mansour) Hadi in preserving Yemen's security and stability."

Saleh was alluding to the exiled Ali Salem Baid, who heads a hardline faction of the Southern Movement that insists on secession and has refused to join a national dialogue set to begin on March 18.

Baid was vice-president of South Yemen, which was briefly independent after it broke away in 1994, sparking a civil war that it lost.

In October, Saleh's successor and interim President Abdrabuh Hadi accused Iran of backing Baid's faction in a bid to secede violently.

And national security chief Ali Hassan al-Ahmedi accused Iran last month of "supporting separatists and trying to fuel the conflict to undermine the Gulf Initiative," which led to Saleh's departure.

Saleh, who ruled for 33 years before resigning last year under the U.N.-backed deal, is still head of the General People's Congress party.

He organized Wednesday's rally to mark the anniversary of his handing over power to Hadi.

Retaining the loyalty of some army elements and owning a television station, he is accused by his opponents of impeding the political process in Yemen.

The U.N. Security Council warned him this month that he could face sanctions for undermining the transition.

Saleh dismissed such accusations last week and accused the powerful Islamist Al-Islah (Reform) party of circulating them.

His opponents have been calling for his ouster as head of the GPC and for him to be kept out of politics ahead of the dialogue that has been delayed from November.

The talks will aim to draft a new constitution and electoral law ahead of parliamentary and presidential polls next year.

Posted by: Fred || 02/28/2013 00:00 || Comments || Link || E-Mail|| [395 views] Top|| File under: Govt of Iran
Bangladesh
Jamaat indeed involved
[Bangla Daily Star] Leaders of eight Islamic parties and law enforcers have strongly claimed that Jamaat-Shibir men were there during Friday's countrywide demonstration demanding punishment to "atheist" bloggers of Shahbagh protest.

Talking to The Daily Star yesterday they said Jamaat-Shibir activists blending in with leaders and activists of the eight Islamist parties, which had organised Friday's demonstration, carried out attacks on law enforcers and journalists, especially that took place in front of the capital's Baitul Mokarram mosque.

On Friday, the agitators burned the national flag and vandalised Shaheed minars at several places in the country to counter the mass movement demanding capital punishment to the war criminals of 1971.

This drew huge flak for Jamaat and Shibir, which had extended open support to the Islamist parties' agitation against the Shahbagh movement.

Most of the mainstream electronic and print media blamed Jamaat-Shibir for attacking law enforcers and acting in disguise under the banner of the eight Islamist parties.

Jamaat, a key component of the BNP-led 18-party alliance, refuted the allegation.

Since September last year, Jamaat-Shibir men have been applying new strategies, including hit-and-run tactics on law enforcers, and vandalising and torching public vehicles, demanding the International Crimes Tribunal to be made void and release of its leaders facing war crimes charges at the tribunals.

Although Jamaat has been saying that they were not with the recent movement of eight Islamist parties', a number of leaders of the Islamist parties yesterday claimed that Jamaat-Shibir men had intruded into their Friday's protest across the country and were involved in provocative activities.

Footage of a private television channel on Friday's protest at the national mosque shows a Jamaat assistant secretary general coming out of the mosque with protestors immediately after the Juma prayers.

Well informed sources identified him as Jamaat Assistant Secretary General Mujibur Rahman, who had been tossed in the calaboose
Drop the heater, Studs, or you're hist'try!
in January and was out on bail. Law enforcers arrested him again on Friday.

A staff of Jamaat central office, however, denied the fact.

International Affairs Secretary of Bangladesh Khelafat Andolon Abu Kasim Kasimi told The Daily Star, "What can we do if Jamaat-Shibir men intrude in our movement and carry out subversive activities to realise their demand?"

Newly-elected Chairman of Islami Oikya Jote


... a political party in Bangladesh. In the 2001 elections the party won 2 out of 300 elected members in an alliance with the Bangladesh Nationalist Party. It has a focus on building an islamic state, and has used the madrassas to gain support...


Abdul Latif Nejami also echoed Kasimi and added that a large number of people took part in the protest in front of Baitul Mokarram and Jamaat-Shibir men were likely to blend in with them.

Ahmadullah Ashraf, ameer of Bangladesh Khelafat Andolon which is leading the eight Islamic parties, on Tuesday told this correspondent that Jamaat men might have been involved in Friday's mayhem across the country including torching the national flag and vandalising Shaheed Minars.

Apart from the three leaders, some other leaders of the eight Islamist parties wishing anonymity also spoke of Jamaat-Shibir the same way.

On Friday, Deputy Commissioner (Motijheel zone) Nazmul Alam of Dhaka Metropolitan Police told

news hound

s that Jamaat-Shibir activists posing as general devotees had attacked police and committed other destructive activities around the national mosque.

Yesterday, he said that in primary investigation they had got the evidence that Jamaat-Shibir men had been there during Friday's violence in the capital.

"We have arrested more than 172 people in connection with Friday's anarchy in the city and according to our primary findings, some of the arrestees are linked with Jamaat-Shibir," he added.
Posted by: Fred || 02/28/2013 00:00 || Comments || Link || E-Mail|| [379 views] Top|| File under: Jamaat-e-Islami
PM reassures religion-based parties
[Bangla Daily Star] The government is working on to single out Jamaat-e-Islami
...The Islamic Society, founded in 1941 in Lahore by Maulana Sayyid Abul Ala Maududi, aka The Great Apostosizer. The Jamaat opposed the independence of Bangladesh but has operated an independent branch there since 1975. It maintains close ties with international Mohammedan groups such as the Moslem Brotherhood. the Taliban, and al-Qaeda. The Jamaat's objectives are the establishment of a pure Islamic state, governed by Sharia law. It is distinguished by its xenophobia, and its opposition to Westernization, capitalism, socialism, secularism, and liberalist social mores...
from other religion-based political parties on the grounds that there is nothing wrong with religion-based parties and that Jamaat has been harbouring the war criminals of 1971.

Prime Minister Sheikh Hasina

...Bangla dynastic politician and current Prime Minister of Bangladesh. She has been the President of the Bangla Awami League since 1981. She is the eldest of five children of Sheikh Mujibur Rahman, the founding father of Bangladesh. Her party defeated the BNP-led Four-Party Alliance in the 2008 parliamentary elections. She has once before held the office, from 1996 to 2001, when she was defeated in a landslide...
has personally talked to the top leaders of half a dozen religion-based political parties and assured them of taking all necessary measures to stop discrediting Islam and Hazrat Muhammad (SM).

Meanwhile,


...back at the cheese factory, all the pieces finally fell together in Fluffy's mind...


a new anti-Jamaat alliance of Islamist parties named as Iman O Desh Rokkhar Andolon has been formed. It will hold a rally in front of Baitul Mokarram Mosque on March 8. The alliance has already declared not to support Jamaat's hartal


... a peculiarly Bangla combination of a general strike and a riot, used by both major political groups in lieu of actual governance ...


today.

Some ministers and leaders of Awami League's different associate bodies have also talked with the leaders of some religion-based parties to this effect, said party insiders.

The talks began on Sunday, two days after the countrywide violence instigated by, what police and intelligence agencies say, Jamaat and student body Islami Chhatra Shibir


... the student wing of the Jamaat-e-Islami Bangladesh...


centring the alleged anti-Islam content in social networks.

Posted by: Fred || 02/28/2013 00:00 || Comments || Link || E-Mail|| [400 views] Top|| File under: Jamaat-e-Islami
Jamaat warms up with violence
[Bangla Daily Star] Failing to get the support of any party in or outside the BNP-led alliance for today's nationwide hartal


... a peculiarly Bangla combination of a general strike and a riot, used by both major political groups in lieu of actual governance ...


, a desperate Jamaat-e-Islami
...The Islamic Society, founded in 1941 in Lahore by Maulana Sayyid Abul Ala Maududi, aka The Great Apostosizer. The Jamaat opposed the independence of Bangladesh but has operated an independent branch there since 1975. It maintains close ties with international Mohammedan groups such as the Moslem Brotherhood. the Taliban, and al-Qaeda. The Jamaat's objectives are the establishment of a pure Islamic state, governed by Sharia law. It is distinguished by its xenophobia, and its opposition to Westernization, capitalism, socialism, secularism, and liberalist social mores...
resorted to violence yesterday to strike fear into the hearts of people in different parts of the country.

Jamaat announced the dawn-to-dusk hartal yesterday, minutes after the International Crimes Tribunal-1 announced around 12:30pm that it would deliver today the verdict of the war crimes case against Jamaat Nayeb-e-Ameer Delwar Hossain Sayeedi


...Islamic orator and politician. He was a former Member of Parliament in the National Assembly of Bangladesh from 1996 to 2008, and is one of the most prominent leaders of the Bangladesh Jamaat-e-Islami...


Jamaat-Shibir men torched and vandalised vehicles in Dhaka, Rajshahi and Chapainawabganj last night, creating panic among people.

They even attacked a bus carrying the footballers of Muktijoddha Sangsad's under-16 team on Satmasjid road in the capital, leaving five players injured, said police.

Talking to The Daily Star, BNP Joint Secretary General Rizvi Ahmed said his party was yet to decide whether it would back Jamaat's hartal.

BNP would not officially support Jamaat's shutdown like the previous ones this month, considering it could incur people's wrath for backing Jamaat's hartal, said sources in BNP.

At a

presser

in the morning, the leaders of Iman O Desh Rokkhar Andolon, an alliance of nine Islamist parties, said they would not back Jamaat if it calls hartal over war crimes related issues.

RAJSHAHI
At least five people, including two journalists and a policeman,

were maimed

as Jamaat-Shibir men clashed with police and locals at Sheroil Colony in Rajshahi yesterday.

The clash erupted at 5:30pm, when around a hundred Jamaat-Shibir activists brought out a procession with sticks and brickbats in support of the hartal and some locals tried to resist them, said Rajshahi Metropolitan Police Commissioner SM Moniruzzaman.

Among the locals were many Awami League activists, witnesses said.

The Jamaat-Shibir men and the locals chased each other and exchanged brick chips in great numbers, injuring Officer-in-Charge Alamgir Hossain of the Detective Branch of the RMP.

The hartal supporters threw brick chips at journalists, wounding Prothom Alo photojournalist Shahidul Islam and My TV cameraman Mohammad Mustahab and damaging their cameras.

The locals caught two Shibir members -- Tawkir, 20, and Liakat Ali, 20, -- and beat them up in droves. The two were admitted to Rajshahi Medical College and Hospital, said police and witnesses.

Jamaat-Shibir men blasted four cocktails during the clash.

Police intervened around 5:45pm and, firing six tear gas shells and 20 rubber bullets, dispersed the pro-hartal activists.

Three of the activists, including Tawkir and Liakat, have been tossed in the clink
... anything you say can and will be used against you, whether you say it or not...
, said the police.

CHAPAINAWABGANJ
Meanwhile,


...back at the comedy club, Boogie sadly admitted that he was a better peeping Tom than he was a comedian...


in Chapainawabganj, Jamaat and Shibir members yesterday attacked law enforcers, injuring 14

coppers

, including Officer-in-Charge Zamir Uddin of Shibganj Police Station.

Sub-Inspector Nur-e-Alam of the

cop shoppe

said Jamaat-Shibir men brought out a procession in Shibganj Bazar area and suddenly attacked

coppers

with brick chips and sticks.

They damaged some vehicles and torched the local Awami League office around 5:15 pm, he added.

Police fired at least 50 rounds of bullet and 25 tear gas canisters to disperse them.

Pro-government men soon showed up and battled with Jamaat-Shibir men, vandalising an ATM booth of Islami Bank at Shibganj Bazar, said witnesses.

Around 5:00pm, Jamaat-Shibir activists marched in procession from Boro Indira intersection, said Golam Mortuza, officer-in-charge of Sadar Police Station.

Police intercepted them when the procession neared Shaheed Satu Hall, trying to approach the Gonojagoron Mancha.

Posted by: Fred || 02/28/2013 00:00 || Comments || Link || E-Mail|| [411 views] Top|| File under: Jamaat-e-Islami
Britain
20 terror suspects have British passports torn up in security crackdown to stop them returning
At least 20 terror suspects have had their British passports torn up on national security grounds to stop them entering the country, it emerged today.

In the last two years alone Home Secretary Theresa May has stripped British citizenship from 16 individuals considered to pose a threat to the UK. Rules in place for a decade allow ministers to act to revoke passports in a bid to target the so-called 'enemy within'.

The Home Office today defended the policy from claims it was equivalent to 'medieval exile', insisting the British citizenship was 'a privilege not a right'.

Officials said that from 2002 to September last year 20 citizens were stripped of their passports. A report by the Bureaux for Investigative Journalism, published in The Independent today, suggested the number is 21, of which only two have successfully appealed.

Two men involved - Bilal al-Berjawi, a British-Lebanese citizen, and British-born friend Mohamed Sakr, who also held Egyptian nationality -- travelled to Somalia in 2009. They are said to have become involved with Islamist militant group al-Shabaab, which has links to al-Qa'ida. Both rose to senior positions in the organisation.

They were stripped of their British nationalities by Mrs May in 2010 and were killed in separate US airstrikes.

Saghir Hussain, Sakr's former UK solicitor said: 'It appears that the process of deprivation of citizenship made it easier for the US to then designate Mr Sakr as an enemy combatant, to whom the UK owes no responsibility whatsoever.'


"Sir, we're running low on targets. We have any leads?"
"Wait one." [picks up other phone] "Nigel, Bob here. Got anyone you're about ready to strip of his citizenship?"
Posted by: tipper || 02/28/2013 09:46 || Comments || Link || E-Mail|| [566 views] Top|| File under:
Down Under
Four men found guilty of sharia law whipping in Australia
Four Muslim men were today found guilty by an Australian court of whipping an electrician 40 times with a cable, which they said was a punishment under Islamic law for drinking alcohol and using drugs.

Zakaryah Raad, Tolga Cifci, Wassim Fayad, and Cengiz Coskun were convicted of several charges relating to whipping Cristian Martinez, a convert to Islam, in July 2011.

The case is believed to be the first in an Australian court relating to such punishment being meted out under the pretext of sharia, or Islamic law.

According to media reprot, Martinez, 32, was lashed out 40 times with a cable as a punishment under Islamic law for drinking alcohol and using drugs.

Magistrate Brian Maloney told Burwood Local Court that it was an extremely unusual case.

"Until now, assaults occasioned in the course of a religious practice involving the mortification of the flesh have not been before any court in any common law country," he said.

Maloney said that the prosecutors were clear that the case was not about sharia, or about the Islamic faith.

The court heard Martinez drank alcohol and took drugs on July 15 and 16, 2011, before he called Fayad, who had been his spiritual leader, and said he wanted help to get off drugs and make a fresh start.

Christian Martinez, 32, was whipped with an electric cord at his home in Silverwater in Sydney's west between July 16 and 17 in 2011.

Martinez had asked Fayed for help in getting off illicit drugs he was taking. Fayed had replied, "I'm going to tie you up, OK, and that's what you need, brother".

... contd.

Posted by: tipper || 02/28/2013 02:10 || Comments || Link || E-Mail|| [434 views] Top|| File under:
Muslim activists lose free speech case
[News24] Australia's highest court on Wednesday narrowly rejected the case of two

Mohammedan

activists who argued they had a constitutional free-speech right to send offensive letters to families of Australian soldiers killed in Afghanistan.

Iranian-born Man Horan Monis, a Sydney

holy man

also known as Sheik Haron, was charged with 12 counts of using a postal service in an offensive way and one count of using a postal service in a harassing way over three years until 2009.

Amirah Droudis was charged with aiding and abetting the offences.

They face potential maximum prison sentences of 26 years and 16 years respectively if convicted.

The six judges of the High Court split on whether the charges were compatible with Australians' right to free speech.

When the nation's highest court is tied, an appeal is dismissed and the lower court decision stands.

That sends the charges to a lower court where they will be heard on a date to be set.

Monis allegedly wrote letters critical of Australia's military involvement in Afghanistan and condemning the dead soldiers.

He also allegedly wrote to the mother of an Australian official killed in a terrorist

kaboom

in Jakarta, Indonesia, in 2009 and blamed Australian government foreign policy for the tragedy.

His lawyer, David Bennett, argued in the High Court last year that the letters were "purely political". He argued the charges were invalid because they infringed on Australians' right to freedom of political communication.

The Australian Constitution doesn't include an equivalent of the US First Amendment.

But the High Court has held for decades that the constitution contains an implied right to free speech because such political communication is essential to democracy.

This right is not as extensive as that guaranteed by the US Constitution.
Posted by: Fred || 02/28/2013 00:00 || Comments || Link || E-Mail|| [408 views] Top|| File under: Salafists
Europe
Algerian In 'Jihad Jane' Case Pleads Guilty To Irish Charge
[Ynet] An Algerian at the center of the so-called Jihad Jane conspiracy unexpectedly pleaded guilty during an Irish proceeding on Wednesday that may hasten his extradition to the United States on terrorism charges, a court official said.

Ali Damache, who has lived in Ireland for a decade, pleaded guilty in court to a single count of sending a menacing message by telephone to an American

Moslem

activist, according to a court official in Waterford, Ireland.

This article starring:
Ali Damache
Posted by: trailing wife || 02/28/2013 00:00 || Comments || Link || E-Mail|| [387 views] Top|| File under:
The Grand Turk
Terrorist attacks foiled against U.S. Embassy, synagogues and churches in Istanbul
As a result of a special operation of the country's security forces, 11 members of the Al Qaeda terrorist organisation have been detained in Istanbul, Sabah newspaper said.

It was reported that the terrorists planned to launch terrorist attacks on the U.S. Embassy in Turkey, as well as in a number of synagogues and churches in the country.

Some 22 kilogrammes of explosives, five guns and five handguns were seized from the detained terrorists. An investigation was launched over the case.

Earlier this month an attack took place on the U.S. Embassy in Ankara. An explosion occurred at the embassy entrance on February 1. The explosion killed an embassy security guard and one visitor was injured. The explosion leader, a member of the Marxist terrorist group Turkish People's Liberation Party-Front, Ecevit Shanli was also killed.
Posted by: tipper || 02/28/2013 05:43 || Comments || Link || E-Mail|| [405 views] Top|| File under:
Home Front: WoT
Bradley Manning pleads guilty to some Wikileaks charges
The US soldier accused of leaking large amounts of secret data to Wikileaks has pleaded guilty to a series of 10 lesser charges, US media report. But Pfc Bradley Manning, 25, may still be prosecuted for the most serious charge against him, aiding the enemy.

A military judge will now decide whether to accept the guilty plea, and will allow him to read a statement.

Pfc Manning last spoke in court in November about his treatment in Kuwait and in the US after his arrest. He described being locked up alone for 23 hours a day in a small cell for nearly nine months at a high-security jail in Quantico, Virginia.

If the judge, Col Denise Lind, accepts the pleas, Pfc Manning could face up to 20 years in prison.


That's 20 in American years, not European years...
Posted by: tipper || 02/28/2013 12:12 || Comments || Link || E-Mail|| [518 views] Top|| File under:
Iraq
Maliki Warns of Civil Wars in Lebanon, Iraq if Syria Rebels Win
[An Nahar] Iraq's prime minister warned Wednesday that a victory for Syria's rebels will spark sectarian wars in

Leb

and Iraq and will create a new haven for al-Qaeda that would destabilize the region.

The comments by Prime Minister
Nouri al-Maliki


... Prime Minister of Iraq and the secretary-general of the Islamic Dawa Party....


in an interview with The

News Agency that Dare Not be Named

marked one of his strongest warnings yet about the turmoil that toppling Syrian Hereditary President-for-Life Bashir Pencilneck al-Assad


Leveler of Latakia...


could create in the Middle East.

"If the world does not agree to support a peaceful solution through dialogue ... then I see no light at the end of the tunnel.

"Neither the opposition nor the regime can finish each other off," he said. "If the opposition is victorious, there will be a civil war in

Leb

, divisions in Jordan and a sectarian war in Iraq."

Maliki's warning comes as his government confronts growing tensions of its own between the Shiite majority and an increasingly restive Sunni minority nearly a decade after the U.S.-led invasion of Iraq.

Fighting in Syria has sharp sectarian overtones, with predominantly Sunni rebels battling a regime dominated by Alawites, an offshoot of Shiite Islam.

Assad's regional allies are Shiite Iran and Hizbullah.

Al-Maliki too is a Shiite and his sect dominates Iraq's government.

His comments reflect growing fears by many Shiites in Iraq and elsewhere that Sunnis would come to dominate Syria should Assad be pushed from power.

Posted by: Fred || 02/28/2013 00:00 || Comments || Link || E-Mail|| [512 views] Top|| File under: Govt of Syria
Israel-Palestine-Jordan
Settlements block Jerusalem as capital 
of two states: EU
Picked right up on that, did they?

JERUSALEM — Israel's settlement construction in annexed east Jerusalem is part of a strategy aimed at preventing the holy city from becoming the capital of two states, an internal EU report found on Wednesday. In its Jerusalem Report 2012, a copy of which was seen by AFP, the European Union said Jewish settlement construction posed "the biggest single threat to the two-state solution."

Describing Israel's settlement construction in east Jerusalem as "systematic, deliberate and provocative" the report accused the Jewish state of making deliberate political choices that threatened to render the two-state solution impossible.


I think that's the whole point...

Relations between Israel and the EU have been tense, with Europe voicing increasing discontent over a raft of Israeli plans to build more than 5,000 new settler homes in and around annexed east Jerusalem. The standoff has sparked Israeli concerns the 27-member bloc, its largest import and export market, could move to implement a series of punitive trade sanctions.


Then again if Israel moves smartly to develop the natural gas fields just off shore the EU will come begging...

Authoured by EU heads of mission in Jerusalem and Ramallah,


There's a great job, a Euro diplomat in Ramallah. Wonder how many times a month he has to go visit Arafat's grave and pay respects...

the report flagged construction in three southern areas — Har Homa, Gilo and Givat HaMatos — as being the "most significant and problematic plans".

"The construction of these three settlements is part of a political strategy aiming at making it impossible for Jerusalem to become the capital of two states," it warned. "If the current pace of settlement activity on Jerusalem's southern flank persists, an effective buffer between east Jerusalem and Bethlehem may be in place by the end of 2013, thus making the realisation of a viable two-state solution inordinately more difficult, if not impossible."

In 2012, tenders were issued for 2,366 new units which was "more than twice" the total number issued over the preceding three years which stood at 1,145, the report said. Most of them were for construction in Har Homa, thereby "significantly expanding the existing footprint of the settlement's built-up area."

Israel occupied east Jerusalem during the 1967 war and later annexed it in a move never recognised by the international community. It considers all of Jerusalem its "eternal, undivided" capital and does not see construction in the eastern sector as settlement building.

But the Palestinians want east Jerusalem for the capital of their promised state,


The interim capital for the interim state until they kill all the Joooz and take the rest of the land, of course...

and they — along with the international community — consider settlement construction in east Jerusalem and the West Bank as a violation of international law. "If the implementation of the current Israeli policy regarding the city continues, particularly settlement activity, the prospect of Jerusalem as a future capital of two states — Israel and Palestine — becomes practically unworkable," the executive summary said.
Posted by: Steve White || 02/28/2013 00:00 || Comments || Link || E-Mail|| [486 views] Top|| File under:
Southeast Asia
Malaysian security forces brace for confrontation
Malaysian security forces are bracing for confrontation with the armed followers of Sulu Sultan Jamalul Kiram III after they defied a deadline set by Malaysia for them to leave the territory.

The sultan's brother Raja Muda Azzimudie Kiram said they were ready to face an attack. He said, "We are fine. We expect the Malaysian forces to attack today (Tuesday). We are ready to defend ourselves, we are not afraid. We are not afraid because we know we are right.

"This is our land. We are prepared, we are waiting. We will not attack (but) we will defend ourselves."

On Tuesday, Philippine president Aquino made a televised appeal for Kiram and his followers to end their "foolhardy act" and come back to the Philippines.

Malaysian security forces are reportedly in position around Lahad Datu. Malaysia's Deputy Inspector-General of Police Datuk Khalid Abu Bakar said, "We are set to end the standoff."

Meanwhile, Azzimudie admitted the food blockade is taking its toll on the sultan's followers. He said, "We are already running out of food because of the blockade but we are not leaving. We will survive because we can eat leaves that animals eat. This is our homeland and we will live here."

Meanwhile, Phillipine foreign affairs secretary Albert del Rosario said yesterday he had sent to Malaysia Tuesday night the government's request for an extension of deadline for the sultan's followers in Lahad Datu to leave the area. He said, "I put through a request for another deadline. I said we should be given more time, precisely for processing that information and to give the Kirams a chance to think about what the President had said. I asked for several days. I did not specify."

Del Rosario also asked the Malaysian government to permit a humanitarian ship to dock in Lahad Datu to bring food to the Filipinos and fetch those who want to go back to their families in the Philippines.
Posted by: ryuge || 02/28/2013 00:00 || Comments || Link || E-Mail|| [378 views] Top|| File under:
Syria-Lebanon-Iran
House Bill Would Designate Iran's Revolutionary Guard As Terrorist Group
A bill introduced in the House of Representatives with bipartisan sponsorship Wednesday requires the secretary of state to determine whether Iran's Islamic Revolutionary Guard Corps (IRGC) should be designated a "foreign terrorist organization" -- a move that has been opposed in the past by President Obama and key members of his administration.

President Obama, Vice President Biden, Secretary of State John Kerry, newly sworn-in Defense Secretary Chuck Hagel and Ambassador to the United Nations Susan Rice have all taken issue in the past with calls to designate the IRGC as a foreign terrorist organization (FTO).


Good. Make them take issue again. And let's see how Harry Reid and Chuckles Schumer feel about it...

Introduced by House Foreign Affairs Committee chairman Rep. Ed Royce (R-Calif.) and ranking member Eliot Engel (D-N.Y.), the Nuclear Iran Prevention Act aims to tighten pressure on Tehran over its nuclear activities.

One of its major provisions requires the secretary of state to determine, within 30 days of enactment, whether the IRGC meets the legal criteria for FTO designation.
Posted by: tipper || 02/28/2013 15:13 || Comments || Link || E-Mail|| [1348 views] Top|| File under:
US to Send Direct Aid to Syrian Rebels
For the first time, the United States will provide direct support to Syrian rebel fighters, Secretary of State John Kerry announced on Thursday.

"I am proud to announce that the United States of America will be providing an additional $60 million immediately in non-lethal assistance to support the coalition," Kerry, who was in Rome meeting with leaders of Syria's opposition council, said.

The U.S. has already provided about $50 million of non-lethal assistance to Syria's political opposition, including providing communications equipment like radios and computers to advocates and political opposition councils.

The new aid will consist of more non-lethal supplies, like food and medicine. It will be given to fighters who have been carefully vetted to have no ties to terrorist groups, such as al Qaeda.

"This funding will allow the opposition to reach out and help the local councils to be able to rebuild in their liberated areas of Syria," Kerry said.

Ahead of his announcement Thursday, Kerry acknowledged that the Syrian opposition needs more help.

Speaking in Paris on Wednesday, Kerry said the United States still believes that a political solution is the best way to end the bloodshed, but after two years of conflict it's clear that the process needs to be sped up.

Posted by: tipper || 02/28/2013 13:50 || Comments || Link || E-Mail|| [382 views] Top|| File under:
Jihad Vs. Jihad: New Evidence Suggests Hezbollah Fighters Are in Syria Fighting for Assad
New evidence over the weekend emerged of the growing involvement of Hezbollah in the Syrian civil war. The Free Syrian Army (FSA), the main opposition group battling President Bashar Assad's forces, claims some 1,000 Hezbollah fighters entered Syria over the weekend and engaged in bloody battles.

The FSA spokesman said, "It's a coordinated ground invasion…Hezbollah has started a war against us."

According to Lebanon's Daily Star, three Hezbollah militants were killed in battles over the weekend, as were 12 rebel fighters. The paper is characterizing the fighting as "the worst near the border with Lebanon since the uprising erupted." It warned Hezbollah's increasing involvement in Syria could portend a spillover of the civil conflict into next-door Lebanon. It also provides further evidence of the sectarian divide of the combatants, the Shi'ite Hezbollah pitted against Sunni rebels, many of whom are themselves radical jihadis from neighboring countries.

The Syrian National Council (SNC) is accusing Hezbollah of "military intervention" and of employing "heavy weapons openly and under the auspices of the Syrian regime army."

It called the development a "serious threat to Syrian-Lebanese relations and regional peace and security."

Hezbollah is allied with President Assad who represents the minority Alawite sect of Shi'ite Islam. Both Hezbollah and Assad are supported by Iran.
Posted by: tipper || 02/28/2013 01:39 || Comments || Link || E-Mail|| [1365 views] Top|| File under:
For Third Time In 2 Years, 'Iran Fails To Launch Satellite'
[Times of Israel] For the third time in two years, Iran failed in an attempt to launch a satellite into space, western intelligence sources said Tuesday.

Iran was attempting to launch a home-produced satellite with photographic capabilities, but the rocket carrying it failed to perform as expected, and all contact with both the rocket and the satellite were lost after launch, according to the sources, quoted by Israel's Channel 2.

Iran attempted the launch in secret about 10 days ago, and has been trying to cover up the failure, but the launch was registered by the western intelligence agencies, the report said.

News of the failed launch came on the day that Iran and the so-called P5+1 powers resumed negotiations over Iran's controversial nuclear program, and the day after Israel successfully tested a new long-range missile interceptor in a joint drill with the US.

It also coincided with the first rocket fire into Israel from

Gazoo

in three months -- an upgraded Fajr-5 rocket which slammed into Ashkelon on Tuesday morning, causing no casualties. Some reports claimed Tuesday that Iranian experts are in

Gazoo

helping

Hamas, always the voice of sweet reason,

and other Islamist terror groups improve their rocket and missile technology for use against Israel.

Monday's trial of the Arrow 3 was described as a further improvement in Israel's capacity to fend off an Iranian threat.

Prime Minister Benjamin Netanyahu hailed the Israeli technical skill, and the partnership with the US, involved in the system, which he said enabled the Israeli government to better protect its citizens.

Uzi Rubin, who oversaw the development of the entire Arrow system, said the Arrow 3 represented "the most sophisticated system of its kind" in the world.

The primary advantage of the Arrow 3 over its predecessor, the Arrow 2, is its ability to intercept enemy missiles at higher altitudes and to target non-conventional weapons of mass destruction. This is seen as particularly relevant amid concerns over the progress of Iran's nuclear program.

Defense Minister Ehud Barak said the test was an "important milestone in Israel's multi-layered protection system."

The Defense Ministry said the Arrow 3 "flew an exo-atmospheric trajectory through space, in accordance with the test plan."

The rocket, still in early stages of development, was not given a target to intercept.

Arrow 3 joins Arrow 2, Iron Dome and Magic Wand (also known as David's Sling) in Israel's "umbrella" defense against rocket threats. The Arrow 3 is expected to be deployed in 2016.
Posted by: trailing wife || 02/28/2013 01:02 || Comments || Link || E-Mail|| [489 views] Top|| File under: Govt of Iran
Expert: Stuxnet Part Of Long-Term Effort To Stop Iran Nukes
[Times of Israel] Stuxnet, the virus that attacked Iran's nuclear program and that may or may not have been developed by Israel and the US, was already doing its destructive work in 2007, two years earlier than previously thought.

And, said one expert on hacking in the Middle East, versions of Stuxnet, which are still plaguing Iran's nuclear program, have apparently been a factor in preventing the Islamic Theocratic Republic from achieving nuclear capability -- one reason why predictions that Iran would soon achieve nuclear capability have not yet panned out.

In fact, said Dr. Tal Pavel, an expert on Internet usage and hacking in the Middle East, it's safe to say that the Stuxnet attacks were planned out and executed as part of a deliberate policy to deny Iran nuclear weapons, as opposed to an idea that was executed in response to specific statements or actions by Tehran. "It's likely there are other cyber aspects of this policy that we have not yet heard about," Pavel said.

Researchers at antivirus company Symantec said they had gathered evidence that earlier versions of the code, which they called Stuxnet 0.5, was already seen "in the wild" as early as 2005, although it wasn't yet operational as a virus. Stuxnet, said Symantec Tuesday, was the first virus known to attack national infrastructure projects, and according to the company, the groups behind Stuxnet were already seeking to compromise Iran's nuclear program in 2007 -- the year Iran's Natanz nuclear facility, where much of the country's uranium enrichment is taking place, went online,

Stuxnet was designed specifically to attack the PLC (programmable logic control) automation system, manufactured by German conglomerate Siemens, that runs the centrifuges used to enrich uranium at the Natanz facility, according to Symantec experts who analyzed the effects of the virus by reverse-engineering samples found on servers in countries around the world. Variants of Stuxnet have affected the centrifuges in various ways, mostly by changing the activity of valves controlled by the PLC software that feed the uranium to centrifuges at a specific rate required for enrichment.

The earlier version of Stuxnet, according to the antivirus researchers, contained a suite of cyber-weapons to affect the centrifuges, although it was missing the full range of remote control capabilities that the later versions included. In addition, there was a change in later versions of Stuxnet's attack strategy, varying the speed instead of closing off feed valves to the centrifuges altogether.

Although Stuxnet 0.5 was less aggressive than the later versions, Symantec said, it appeared that the earlier virus was capable of doing as much damage to the nuclear enrichment systems. In 2009, Iran was forced to replace nearly 1,000 centrifuges after the later versions of Stuxnet were found to have compromised the Natanz plant. Symantec, quoting the Institute for Science and International Security, said there was evidence that earlier versions of Stuxnet had done significant damage to Iran's program as well.

Symantec said it was not clear why the authors of Stuxnet changed their tactics, although it was likely that the controllers of the virus wanted more flexibility in their attacks, the researchers said. "Later versions of Stuxnet were developed using a different development framework, became more aggressive, and employed a different attack strategy that changed the speeds of the centrifuges, suggesting Stuxnet 0.5 did not completely fulfill the attacker's goals," Symantec said. Stuxnet 0.5 was preprogrammed to stop working on a specific date in 2009, after which newer versions of the virus took over, the company said.

Symantec did not speculate on how the virus reached the Natanz facility at least twice, considering that Internet connectivity at the site is said to be minimal.

But if one of the goals of Stuxnet was to significantly delay Iran's nuclear development, the various generations of the virus have apparently been doing the job, said Pavel. "Iran itself has admitted on several occasions that viruses have slowed their nuclear progress, so we can certainly take them at their word on that," he said. "If the research by Symantec is correct and the earlier version of Stuxnet did slow the program, then this is evidence for a long-standing policy by the people behind Stuxnet to impede Iran. And it does appear that the tool they used to execute this policy -- Stuxnet -- has been effective."

With that, Pavel said, no one will ever know definitively who authored and distributed Stuxnet. "The nature of computer hacking is that it is anonymous, and even if you trace an attack to a server, you cannot know for sure that the owners of that server are behind the attack. In fact, it's almost a sure thing that their server was hijacked by the hackers carrying out the attack," since masking their internet address (IP spoofing) is a cardinal tenet of the hacker business. And while it makes sense that the Israel and/or the US would be seeking to prevent Iran from moving forward with its nuclear program, said Pavel, "we will probably never know definitively."
Posted by: trailing wife || 02/28/2013 00:11 || Comments || Link || E-Mail|| [481 views] Top|| File under:
FSA Says Not Seeking to Fight Hizbullah but Will Respond if Attacked
[An Nahar] The rebel Free Syrian Army stated on Wednesday that it is not seeking to start a military confrontation with Hizbullah on the Lebanese border, stressing however, that it will respond to any attack by the party.

"I have personally asked President Michel Suleiman


...before assuming office as President, he held the position of commander of the Leb Armed Forces. That was after the previous commander, the loathesome Emile Lahoud, took office as president in November of 1998. Likely the next president of Leb will be whoever's commander of the armed forces, too...


to intervene and prevent Hizbullah from bombing our locations," FSA chief of staff General Selim Idriss revealed during an interview on Future television.

He expressed: "We are at war with a criminal regime backed by Iran and Russia and we do not want to fight Hizbullah".

"We urged our fighters near (the border village of) Qusayr to refrain from confronting the party," he revealed, noting that "they will however respond with all force if attacked".

"You will be exposed to proof that Hizbullah is actually targeting FSA locations from

Leb

," he announced.

The FSA threatened on February 20, 2013, to shell HA military bases in

Leb

after accusing it of firing across the border into territory it controls.

General Idriss had told Agence

La Belle France

Presse that Hizbullah had shelled villages around Qusayr, which is located in the central Syrian province of Homs, from the border village of Zeita, a stronghold of the party in the Bekaa valley of

Leb

.

Meanwhile,


...back at the pound, the little lost dog backed into the corner and showed its teeth. And what big teeth they were!...


Foreign Minister Adnan Mansour denied reports saying that HA fighters are engaged in border battles, noting that the residents of those towns are "defending" themselves against attacks launched by armed gangs.

The FSA chief denied that the unit which kidnapped the Lebanese pilgrims in Syria's Aazaz is a part of the FSA, or that it follows its commands.

Eleven Lebanese pilgrims were kidnapped in Syria's Aleppo province in May 2012 as they were making their way back to

Leb

by land from pilgrimage in Iran.

Two of them have since been released, while the rest remain held in Aazaz.

The families of the pilgrims had frequently held Turkey, Soddy Arabia


...a kingdom taking up the bulk of the Arabian peninsula. Its primary economic activity involves exporting oil and soaking Islamic rubes on the annual hajj pilgrimage. The country supports a large number of princes in whatcha might call princely splendor. When the oil runs out the rest of the world is going to kick sand in their national face...


, and Qatar responsible for their ongoing abduction, while saying that the government had not exerted enough efforts to ensure their release.

Addressing the Lebanese people, Idriss vowed not to meddle in the country's internal politics in the future.

"We ask the Lebanese to neutralize themselves from Syria's conflict if they are not willing to help the rebels," he said.

Posted by: Fred || 02/28/2013 00:00 || Comments || Link || E-Mail|| [377 views] Top|| File under: Hezbollah
Erdogan Calls for More Support for Syrian Opposition
[An Nahar] The lack of clear leader among Syria's opposition is no reason to maintain support for the "cruel" regime of
Hereditary President-for-Life Bashir Pencilneck al-Assad


Before going into the family business Pencilneck was an eye doctor. If he'd stuck with it he'd have had a good practice by now...


, Turkey's prime minister said Wednesday.

"The international community thus far unfortunately has not taken the kind of position it was expected to take," Recep Tayyip Erdogan said at a U.N. event in Vienna.

"Some countries ask who will replace Assad when he leaves. I always say that major events, major revolutions, bring their own leaders," he said through an interpreter at a news conference.

"Sometimes leaders are instrumental in bringing about major developments or revolutions," he said.

"The struggle of the opposition is important and should be appreciated. Their effort is the way to prepare the ground for a democratic process to take hold for the Syrian people."

Early in the ongoing two-year revolt against Assad's regime, Turkey broke ties with Damascus


...The capital of Iran's Syrian satrapy...


. It led international calls for Assad's ouster, has offered shelter to defectors from the army and hosted opposition meetings.

Turkey will host this weekend a meeting in Istanbul of the main opposition National Coalition aimed at electing a "prime minister" and government to run parts of the rebel-controlled country.

Posted by: Fred || 02/28/2013 00:00 || Comments || Link || E-Mail|| [392 views] Top|| File under: Govt of Syria
Syria to Renew Passports, in Apparent Concession
[An Nahar] The Syrian regime has decided to renew the passports of any of nationals in embassies abroad, in an apparent concession to the opposition, according to documents seen by Agence

La Belle France

Presse.

The interior ministry said in a circular that it has authorized "the renewal for two to four years of passports and travel documents belonging to Syrian citizens abroad".

"Passports will now be renewed regardless of the reasons that had earlier prevented their renewal, and without obtaining the necessary authorizations," said the circular.

The decision was published on Saturday and authorized by Interior Minister Mohammad al-Shaar.

Also reported by pro-regime newspaper Al-Watan, it comes with the regime and opposition facing strong international pressure to engage in talks to end a civil war that has cost at least 70,000 lives.

Last month, opposition chief Ahmed Moaz al-Khatib had called for the renewal of passports as one of two main conditions for talks with regime officials, along with the release of 160,000 prisoners.

Some 10 million Syrians live abroad, many of them opponents of the Assad regime.

Hundreds of thousands of Syrians have fled the country during the spiraling 23-month conflict, many through illegal border crossings.

Posted by: Fred || 02/28/2013 00:00 || Comments || Link || E-Mail|| [364 views] Top|| File under: Govt of Syria
Who's in the News
36
[untagged]
6
Jamaat-e-Islami
6
Arab Spring
5
Govt of Syria
4
Salafists
2
al-Shabaab
2
al-Qaeda in North Africa
2
Govt of Iran
2
Hezbollah
1
Boko Haram
1
al-Qaeda in Pakistan
1
Taliban
1
Thai Insurgency
1
Hamas
Bookmark
E-Mail Me
The Classics
The O Club
Rantburg Store
The Bloids
The Never-ending Story
Thugburg
Gulf War I
The Way We Were
Bio
Merry-Go-Blog
Hair Through the Ages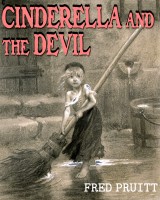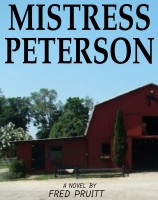 On Sale now!


A multi-volume chronology and reference guide set detailing three years of the Mexican Drug War between 2010 and 2012.

Rantburg.com and borderlandbeat.com correspondent and author Chris Covert presents his first non-fiction work detailing the drug and gang related violence in Mexico.

Chris gives us Mexican press dispatches of drug and gang war violence over three years, presented in a multi volume set intended to chronicle the death, violence and mayhem which has dominated Mexico for six years.
Click here for more information


Meet the Mods
In no particular order...


Steve White
Seafarious
Pappy
lotp
Scooter McGruder
john frum
tu3031
badanov
sherry
ryuge
GolfBravoUSMC
Bright Pebbles
trailing wife
Gloria
Fred
Besoeker
Glenmore
Frank G
3dc
Skidmark
Alaska Paul



Better than the average link...



Rantburg was assembled from recycled algorithms in the United States of America. No trees were destroyed in the production of this weblog. We did hurt some, though. Sorry.
34.238.189.171