Africa Horn
Sudan's Bashir, minister dance after ICC warrant
[Daily Nation (Kenya)] Sudan's President Omar al-Bashir

Head of the National Congress Party. He came to power in 1989 when he, as a brigadier in the Sudanese army, led a group of officers in a bloodless military coup that ousted the government of Prime Minister Sadiq al-Mahdi and eventually appointed himself president-for-life. He has fallen out with his Islamic mentor, Hasan al-Turabi, tried to impose shariah on the Christian and animist south, resulting in its secessesion, and attempted to Arabize Darfur by unleashing the barbaric Janjaweed on it. Sudan's potential prosperity has been pissed away in warfare that has left as many as 400,000 people dead and 2.5 million displaced. Omar has been indicted for genocide by the International Criminal Court but nothing is expected to come of it.
danced on Saturday with his defence minister at a rally for paramilitary troops two days after the
International Criminal Court


... where Milosevich died of old age before being convicted ...


issued a warrant for the latter's arrest.

"We will start a major campaign to face the enemies of God and the state," Defence Minister Abdelrahim Mohammed Hussein told more than 1,000 members of the People's Defence Force (PDF), formed during the country's 22-year civil war.

The rally, designed to showcase the PDF's fighting readiness, was the first of its kind since the 2005 peace deal that ended the civil war and led to South Sudan's independence last July after an overwhelming vote to separate.

It came as analysts and diplomats warn that escalating tensions between the two countries threaten to erupt into direct conflict.

Bashir and Hussein, both in military uniform, danced together to a PDF rallying song after the president announced an expansion of the PDF forces.

"We will call these troops a 'deterrence force'," Bashir said at a Khartoum football stadium.

He said he was ordering all state governors to open training camps for fresh PDF recruits.

Each state is to form one brigade, with an additional seven coming from the capital Khartoum, the president said after rifle-toting male and female members of the militia staged a march-past.

The new recruits will "beat anyone who tries to disturb the security of Sudan," Bashir vowed.

On Thursday The Hague-based International Criminal Court said it had issued an arrest warrant for Hussein, covering crimes against the civilian population in Darfur, in Sudan's western region.

"We want to say to them: we will defend the dignity of Sudan" and its Islamist regime, Bashir responded.

Hussein, 60, is the sixth person sought by the ICC or before the court for crimes committed in Darfur, where rebel groups drawn from the region's non-Arab tribes rose up against the Arab-dominated Khartoum government in 2003.

Posted by: Fred || 03/04/2012 00:00 || Comments || Link || E-Mail|| [290 views] Top|| File under: Govt of Sudan
Africa North
Egyptian parliament starts debating new constitution
CAIRO (Reuters) - Egyptian lawmakers held a heated debate on Saturday as they began selecting 100 people tasked with writing a new constitution. The document will define the balance of power between the army-backed executive and parliament, which wants to curb broad presidential powers and may become the focus of confrontations over the role of Islam in Egyptian laws and society.


Oh, there won't be any confrontation over the 'role of Islam'. That one has been settled, you watch and see...

Under an interim constitution, parliament is responsible for picking the 100-strong assembly that will write the new constitution.

"The most important step to building democratic institutions is what we are about to do here today," Saad al-Katatni, the speaker of the lower house of parliament, said at the start of a joint session between the two houses.

"The path of our revolution was not paved with flowers but with sacrifices," he said after asking lawmakers to read a verse of the Quran in honor of the victims of the uprising.

As members of parliament in the Arab world's most populous state and long-time U.S. ally outlined their visions for the make-up of the body, early signs of disagreement were evident.

The Muslim Brotherhood's Freedom and Justice Party (FJP), which controls most seats in both houses of parliament combined, wants 40 members of the constituent assembly to be from parliament and the remaining 60 to include legal and constitutional experts and members of unions.


Almost all of whom will be compliant to the wishes of the FJP...

That vision is at odds with that of liberal groups in parliament, who stress that women, youth and Christians get a fair share of the positions in the assembly.

Both the liberals and the Brotherhood's Salafi rivals, which calls for a strict application of Islamic law, worry the FJP will have more say in the drafting of the new constitution.

To counter that risk, the Salafi al-Nour Party wants more lawmakers in the assembly than advocated by the FJP.

"We see that those in a better position to be in the assembly should be the elected members of parliament. They should have a priority over others," said Nour's Moustafa Khalifa.

The FJP insists it wants an assembly that can represent all parties, and a constitution that can safeguard Egypt's freedoms.

"We want an assembly that represents all of Egypt's people and we will cooperate with everyone from inside parliament and outside to do so," said Hussein Ibrahim, an FJP lawmaker.

Some lawmakers kicking off the process on Saturday stressed that expertise, rather than party affiliation, should be the crucial factor when selecting members of the assembly.

"Picking the constituent assembly should be governed by expertise and not numbers, it should be about caring for substance and not appearances," Essam Sultan, a lawmaker with the moderate Islamist Wasat party, told parliament.


After all, what could go wrong in a country run by experts?
Posted by: Steve White || 03/04/2012 00:00 || Comments || Link || E-Mail|| [304 views] Top|| File under:
Muslim Brother picked to lead new Libya party
[Daily Nation (Kenya)] Libyan Islamists and independents have formed a new political party and elected a representative of the

Moslem Brüderbund

on Saturday as its leader after a three-day conference, an AFP

news hound

said.

Mohammed Sawan, an ex-political prisoner under the regime of dead dictator Muammar Ghaddafi who outlawed the formation of political parties as an act of treason, was elected leader of the Justice and Construction party by 51 per cent of those present.

"I have real mixed feelings because I was imprisoned under Muammar Ghaddafi for my attempts to create a political party and I am grateful to the people here who have placed their trust in me," Sawan told AFP.

The meeting in the capital brought together hundreds of people keen to take part in the launch of the new party. Votes were taken on a wide range of issues, including the party's name, by a show of hands.

The party's programme is still under discussion, but

Moslem

Brothers, Islamists and independents came together for the conference with the shared aim of forming a "national party with an Islamic frame of reference."

"We aim for diversity and a state of law where differences in opinion are respected," Sawan said.

Posted by: Fred || 03/04/2012 00:00 || Comments || Link || E-Mail|| [288 views] Top|| File under: Arab Spring
Arabia
Rights groups: Underground jails run by military, security forces
[Yemen Post] A Yemeni human rights


...which are usually open to widely divergent definitions...


organization, HOOD, revealed on Saturday that hundreds of Yemenis are held in underground jails, demanded the new president Abdu Rabo Mansour Hadi to swiftly release them.

HOOD called Hadi to form a commission of judges, the Interior Ministry, the Human Rights Ministry and civil society organizations to release the prisoners, shut down the jails and bring those officials responsible for such violations to justice.

It further said that hundreds of protesters who took to streets against the ousted president President-for-Life Ali Abdullah Saleh


... Saleh initially took power as a strongman of North Yemen in 1977, when disco was in flower, but he didn't invite Donna Summer to the inauguration and Blondie couldn't make it...


are languishing in prisons run by the Republican Guard, the Central Security and the intelligence services.

It pointed out that it sent Hadi a letter including a list of 190 names of prisoners who their fate are still uncertain.

Meanwhile,


...back at the shattered spaceship, Fffflirgoll the Arcturan slithered stealthily toward the control room, where the humans had barricaded themselves...


the Sana'a-based Himaia Organization for Human Rights disclosed that 192 soldiers are held inside the main camp of the Central Security in Sana'a.

The group said that a specialized court documented their cases as it visited the military last week after it was ordered by the Attorney-General.

Himaia had presented a notification to the Attorney-General about the seizure of 22 soldiers inside the camp due to their support to the anti-Saleh revolution.

"When the court visited the camp on last Tuesday, it found out 192 soldiers who were illegally held inside the camp" the group made reference.

It expressed its deep concerns at the violations committed against soldiers and officers, pointing out that the command of the camp maneuvers to n ot respond to the directions of the Attorney General who ordered them.

Yemen's Human Rights Minister Horia Mashhoor had said that an independent commission will be formed with the aim of investigating violations committed against human rights since the outbreak of the anti-regime protests.


Posted by: Fred || 03/04/2012 00:00 || Comments || Link || E-Mail|| [276 views] Top|| File under: Arab Spring
India-Pakistan
ISPR, Presidency rebuff Ijaz's allegations
[Dawn] Referring to the statement of Mansoor Ijaz, ISPR and the Presidency on Saturday said that there was no telephone conversation between President
Asif Ali President Ten Percent Zardari


... sticky-fingered husband of the late Benazir Bhutto ...


and the COAS Gen Ashfaq Pervez Kayani


... four star general, current Chief of Army Staff of the Mighty Pak Army. Kayani is the former Director General of ISI...


on the night between 1 and 2 May 2011.

The ISPR

front man

further said that the Military leadership has briefed the Joint session of the Parliament as well as the Abbottabad


... A pleasant city located only 30 convenient miles from Islamabad. The city is noted for its nice weather and good schools. It is the site of Pakistain's military academy, which was within comfortable walking distance of the residence of the late Osama bin Laden....


commission on the subject matter and there is nothing more to add to it.

Meanwhile,


...back at the pond, the radioactive tadpoles grown into frogs. Really big frogs, in fact...


spokesperson to the president Farhatullah Babar has also dismissed as "absolutely untrue and unfounded" some media reports about the president's phone call to army chief at the night of May-2 raid on the late Osama bin Laden.


... who abandoned all hope when he entered there...


Ijaz during his testimony on Friday, when asked to name the individuals, referred to as two senior officers, who allegedly spoke on the night of the May 2 raid, while the operation in Abbottabad was in progress, replied "As far as I know it was Chief of Army Staff General Ashfaq Pervaiz Kayani and President Asif Ali Ten Percent Zardari."


... husband of the late Benazir Bhutto, who has been singularly lacking in curiosity about who done her in ...




Posted by: Fred || 03/04/2012 00:00 || Comments || Link || E-Mail|| [355 views] Top|| File under: Govt of Pakistan
President, PM condemn attack on Sherpao
[Dawn] President
Asif Ali President Ten Percent Zardari


... sticky-fingered husband of the late Benazir Bhutto ...


and Prime Minister Yousuf Raza Gilani


... Pakistain's erstwhile current prime minister, whose occasional feats of mental gymnastics can be awe-inspiring ...


on Saturday strongly condemned the suicide kaboom
near the vehicle of PPP-S leader Aftab Ahmed Khan Sherpao after a public meeting in Charsadda.

Aftab Ahmed Khan Sherpao and his son Sikandar Sherpao

escaped

the attack, in which a policeman was killed and eight people sustained injuries.

The President termed the incident a cowardly act of terrorism and said the government and people of Pakistain were committed to rid the country and society from this menace.


But not by changing anything they're doing now...


He prayed for the departed soul of the policeman killed in the attack and also directed the concerned authorities to ensure the provision of best medical treatment to the injured.

The prime minister has directed the Interior Minister Rehman Malik


Pak politician, current Interior Minister under the Gilani administration. Malik is a former Federal Investigation Agency (FIA) intelligence officer who rose to head the FIA during Benazir Bhutto's second tenure. He later joined the Pak Peoples Party and was chief security officer to Bhutto. Malik was tossed from his FIA job in 1998 after documenting the breath-taking corruption of the Sharif family. By unhappy coincidence Nawaz Sharif became PM at just that moment and Malik moved to London one step ahead of the button men.


to immediately submit a report regarding this abhorrent act of terrorism.

Posted by: Fred || 03/04/2012 00:00 || Comments || Link || E-Mail|| [297 views] Top|| File under: Govt of Pakistan
Nuggets from the Urdu press
Held

Kashmire

versus Christians
Reported in Mashriq in Indian-held

Kashmire

the

Moslem

s were becoming angry at the Christian missionaries who they thought were converting

Moslem

s to the Christian faith. The mufti of the Shariat Court in Srinagar actually asked four missionaries to quit

Kashmire

because they were converting people against the law.


It is often said by Muslims that they lose six million a year in conversion to Christianity, although the number may actually be quite a bit higher.

Aid agencies hampered by kidnappings
Daily Pakistain reported that foreign aid agencies doing charity work in Pakistain had complained that their work was at a standstill because their workers were being kidnapped for ransom. Health and welfare workers were being targeted and four of them had been picked up for ransom during the year 2011. International

Red Thingy

had suspended work after the kidnapping of their British official. Workers had to move with great care and had to inform local authorities before moving.
 
Another blasphemer sentenced to death
Reported in Jang a sessions judge in Jhelum handed down a death sentence to a British-born Pak Muhammad Ishaq from Talagang in

Punjab

because he was pretending to be a prophet and asking people to prostrate themselves before him. The offence is non-bailable.
 
Two

Moslem

s unfairly punished in Norway
According to Jang two brave

Moslem

s were

incarcerated

in Oslo for ten years by a court hearing a case of planning to attack the offices of a publication that printed blaspheming cartoons. The court had for the first time punished the two for planning terrorism.


For a definition of unfairly that means very fairly indeed. 

Sinning at the back of Data Darbar
Reported in Jinnah Lahore famous sufi shrine Data Darbar was the site of unnatural acts (bad-fayli) practised in small flop houses around the shrine. At the back of the shrine, three kinds of people got together: criminals, runaway children because of poverty and voyeurs. There was rampant paedophilia (child sex) in the area.
 
University professor against hijab
Daily Jinnah reported that Lahore's King Edward Medical University was scandalised when one professor Dr Shehryar of cancer department started reciting verses of the Holy Koran to girl students before snatching the hijab from their faces. He removed the veil of one girl student by force. He was reported to the vice chancellor after which the Young Doctors Association went on protest and wanted the doctor removed from his job for using Islam to unveil girl students. They also demanded his forced retirement.
 
Raja Riaz is 'lafanga'
Famous law minister of Punjab Rana Sanaullah was quoted by Jinnah as saying that the PPP opposition leader in Lahore was a 'lafanga leader' - a bad word meaning vagrant - who unfairly wanted an apology from him. He said if Musharraf - who had had Sanaullah tortured - could not get him to apologise how could 'lafanga' Raja Riaz extract it?
 
'Trees will vote for Shah Mehmood!'
Daily Express reported that people in the constituencies of Shah Mehmood Wormtongue Qureshi and Yousaf Raza Gilani had the following kinds of opinion: Qureshi supporters said that Qureshi was so great that, if he wanted, the trees of Multan would come and vote for him. The supporters of Gilani said that the PM did not come to meet them but they would still vote for him. A third group said that both were quite useless.
 
'Imran supported by foreign agencies!'
Daily Express quoted
Maulana Fazlur Rehman
Deobandi holy man, known as Mullah Diesel during the war against the Soviets, his sympathies for the Taliban have never been tempered by honesty ...
of JUIF as saying that Imran Khan

... aka Taliban Khan, who ain't the sharpest bulb on the national tree...
may not be able to win his seat in parliament once again in the coming elections. He said Imran Khan was being supported by foreign agencies. He said Imran Khan did not want to bring any changes but it was because of foreign hand that political orphans were running around wanting to join him. He said his party will make governments in Khyber-Pakhtunkhwa


... formerly NWFP, still Terrorism Central...


and Balochistan


...the Pak province bordering Kandahar and Uruzgun provinces in Afghanistan and Sistan Baluchistan in Iran. Its native Baloch propulation is being displaced by Pashtuns and Punjabis and they aren't happy about it...

.
 
When Satan protested
Famous law minister of Punjab Rana Sanaullah was quoted by daily Pakistain as saying that the event of PPP lawyer Babar Awan going for 'umra' (small hajj) had caused the Satan to protest to God. Satan was supposed - according to him - to be greatly worried that if as a result of begging for mercy at Makka, Babar Awan was forgiven by Allah, then Satan would be left without a companion on Earth.


Surely somewhere in Pakistan a companion for Satan can be found...

A scandal in history
Column-writer Hamid Mir stated in Jang that in 1990 Army Chief Aslam Beg got together with the ISI to illegally distribute Rs 14 crore among those opposing the PPP in elections. This was revealed by PPP interior minister Major General (Retd) Naseerullah Babar in April 1994. Later he got an affidavit signed by the ISI chief General Asad Durrani that he had, on the orders of Aslam Beg and President Ghulam Ishaq Khan, distributed the said money among politicians opposed to PPP. Air Marshal (Retd) Asghar Khan took the case of illegal distribution of funds to the Supreme Court in 1996 after which Chief Justice Sajjad Ali Shah began investigating the affairs of Mehran Bank as the source of the money. But Justice Shah fell foul of Prime Minister
Nawaz Sharif


... served two non-consecutive terms as prime minister, heads the Pakistain Moslem League (Nawaz). Noted for his spectacular corruption, the 1998 Pak nuclear test, border war with India, and for being tossed by General Musharraf...


and judges on the Supreme Court. Justices Rafiq Tarar and Saeeduzzaman Siddiqi revolted against Shah and ousted him. Later the Court buried the Asghar Khan case because the prime minister, the ISI and the Army were in favour of burying it.
 
Astrologer Pameela Khan predicts
Quoted in Jinnah famous astrologer Pameela Khan stated that the year 2012 was the year of elections but there will be danger to Pakistain's security and the reigning government. She said to save the country the system of governance will have to be changed and if Nawaz Sharif did not bring to the front honest leaders from his party he might lose the elections coming early in 2012.
 
Changing the clock in Court
An interesting dialogue in the Supreme Court was reported by daily Pakistain PM Yousaf Raza Gilani's defence lawyer Aitzaz Ahsan prayed to the Court that the clock that was on the wall behind be brought to the right side of him so that he could see it. On this one judge said that the clock could be moved if he also moved from his position about PM writing the letter to the Swiss Court. Another judge said that if the clock was allowed to move then it would be like Aitzaz shifting his positions while arguing the contempt case.
 
Sipah Sahaba joins BLA
Interior Minister Rehman Malik


Pak politician, current Interior Minister under the Gilani administration. Malik is a former Federal Investigation Agency (FIA) intelligence officer who rose to head the FIA during Benazir Bhutto's second tenure. He later joined the Pak Peoples Party and was chief security officer to Bhutto. Malik was tossed from his FIA job in 1998 after documenting the breath-taking corruption of the Sharif family. By unhappy coincidence Nawaz Sharif became PM at just that moment and Malik moved to London one step ahead of the button men.


was quoted by Mashriq as saying that Sipah Sahaba that was notorious for killing Shias and opposing Iran had joined up with BLA the Baloch liberation army to push forward their programme of terrorism. This cooperation between the two was being managed by hostile forces and that Pakistain would fight the terrorism spread by them.
 
Eunuchs and their parenthood
Daily Mashriq reported that khwajasara persons or eunuchs had quarrelled among themselves at the Supreme Court while sorting out the dispute arising out of their right to possess an ID card. So far the card was not issued because there was no category for the third sex in it. The new dispute was if the parents should be mentioned who gave them rights or their gurus from whom they inherited property.
Posted by: trailing wife || 03/04/2012 00:00 || Comments || Link || E-Mail|| [716 views] Top|| File under:
Israel-Palestine-Jordan
Obama to warn Netanyahu against strikes on Iran
President Obama plans to caution Israeli Prime Minister Benjamin Netanyahu next week against attacking Iran's nuclear facilities in the coming months, urging patience while international economic sanctions take full effect.


Yeah Benji, just wait until January 2013 and we're all good...

Obama's meeting with Netanyahu on Monday begins a critical week in his effort to crush Israel contain Iran's nuclear ambitions and preserve the trust of the United States' closest Middle East ally. Israeli leaders have made clear they think time is running out to stop Iran from achieving the ability to build a nuclear weapon.

But U.S. officials are not convinced,


Because they don't want to be...

and many within the administration fear that a pre­emptive Israeli attack could set off a regional war. This disagreement between the United States and Israel will color the meeting between two leaders often at odds over how best to navigate the changing Middle East.

The White House talks are likely to focus on the effectiveness of sanctions and the dangers of an Israeli attack, administration officials say. Obama will seek to avoid discussing the details of how one might unfold out of concern that Israel might interpret such planning as a veiled endorsement of military action.

"We're trying to make the decision to attack as hard as possible for Israel," said an administration official.


Pretty much says it all, doesn't it.

Administration officials say Obama will attempt to reassure Israel of U.S. resolve while also urging patience and signaling to Iran that the two allies agree on the importance of stopping it from getting a nuclear weapon.

In an interview published Friday in the Atlantic magazine, Obama said that "the Israeli government recognizes that, as president of the United States, I don't bluff."


Dubya and Reagan never had to say that. Both men were strong and did exactly what they said they would do, and everyone knew it. Champ on the other hand is weak and is in over his head, so he has to babble about how he 'doesn't bluff'.

But he suggested that any Israeli strike on Iran before international oil and gas sanctions take effect this summer would undermine the tenuous unity the United States and its allies have built to oppose Iran's nuclear ambitions. Privately, White House officials say the coalition would explode with the first Israeli airstrike.

"At a time when there is not a lot of sympathy for Iran and its only real ally [Syria] is on the ropes, do we want a distraction in which suddenly Iran can portray itself as the victim?" Obama said in the interview.


They do that already, Champ.
Posted by: Steve White || 03/04/2012 00:00 || Comments || Link || E-Mail|| [635 views] Top|| File under:
Syria-Lebanon-Iran
Obama: "too much loose talk of war"
President Barack Obama says the United States will not hesitate to attack Iran with military force to prevent it from acquiring a nuclear weapon, but he cautioned that "too much loose talk of war" recently has only helped Tehran and driven up the price of oil.

Speaking to a powerful pro-Israel lobbying group, Obama appealed to Israel for more time to let sanctions further isolate Iran. He sought to halt a drumbeat to war with Iran and hold off a unilateral Israeli strike against Iran's nuclear facilities.

"For the sake of Israel's security, America's security and the peace and security of the world, now is not the time for bluster," Obama told thousands at the annual American-Israel Public Affairs Committee's policy conference on Sunday. "Now is the time to let our increased pressure sink in, and to sustain the broad international coalition that we have built."
Posted by: tipper || 03/04/2012 14:28 || Comments || Link || E-Mail|| [585 views] Top|| File under:
Iran war will bring US to its end: Turkish politician
[Iran Press TV]
A senior Turkish politician has warned that any US war against Iran will bring an end to the United States, Press TV reports.

The leader of Turkey's Democrat Party, Namik Kemal Zeybek, told Press TV in an interview on Saturday that those who threaten to launch a war against Iran should remember Islamic Theocratic Republic's eight-year defense against Iraq from 1980 to 1988.

"The Islamic Theocratic Republic of Iran, even at its earliest days after the Islamic Revolution, when it did not have an organized military, managed to defend its territory against a fully equipped and well-trained army of Iraq that was supported by the US and the West," Zeybek stated.

"Any attack on Iran will bring an end to the United States. It will lead to the disintegration of the US because its states are not that much united as it may seem. Some of its southern states are annoyed by such [warmongering] policies and want to get separated from the US, and one day this will happen," he concluded.

On Friday, March 2, Turkey's Deputy Prime Minister Ali Babacan said Ankara is opposed to any form of military intervention aimed at putting an end to Iran's nuclear energy program.

"The problem over Iran's nuclear [energy] program has to be resolved through diplomacy.... Any method other than diplomacy would have grave consequences for the region and even for the world," he said during the Aspen Bosporus Dialogue Conference in Istanbul.

Posted by: Fred || 03/04/2012 00:00 || Comments || Link || E-Mail|| [294 views] Top|| File under: Govt of Iran
Iran dismisses British foreign secretary's remarks on election
[Iran Press TV] Iranian Foreign Ministry Spokesman Ramin Mehmanparast has dismissed British Foreign Secretary William Hague's claim that Iran's parliamentary election was not "free and fair."

Hague's comments are baseless and reflect

Britannia

's policy of meddling in Iran's internal affairs, Mehmanparast said on Saturday.

He accused Hague of trying to downplay the widespread participation of Iranians in the free and fair parliamentary election held on March 2.

The Iranian Foreign Ministry

front man

also advised the British authorities to respect the choice made by

the Medes and the Persians

and to make efforts to avoid repeating their previous mistakes.

On Friday, the British foreign secretary condemned the way the election was held in Iran and claimed that it was undemocratic and the vote was not free and fair.

More than 64 percent of eligible voters cast ballots in Iran's parliamentary election, with 75 percent of the candidates from the principlist camp winning seats in the legislature, according to unconfirmed results.

Over 48 million Iranian citizens were eligible to vote in the election, 3.9 million of them for the first time.

Voter turnout in Tehran was 48 percent.

Shortly after the polls closed on Friday evening, Election Headquarters Director Seyyed Sowlat Mortazavi said final results would be announced in 48 to 72 hours.

Posted by: Fred || 03/04/2012 00:00 || Comments || Link || E-Mail|| [420 views] Top|| File under: Govt of Iran
Who's in the News
21
[untagged]
5
Govt of Pakistan
3
Arab Spring
2
Govt of Iran
2
al-Qaeda in Arabia
1
Taliban
1
al-Qaeda in Pakistan
1
al-Qaeda in North Africa
1
TTP
1
Govt of Syria
1
Govt of Sudan
1
al-Shabaab
Bookmark
E-Mail Me
The Classics
The O Club
Rantburg Store
Comments Spam
The Bloids
The Never-ending Story
Thugburg
RSS Links
Gulf War I
The Way We Were
Bio
Merry-Go-Blog
Hair Through the Ages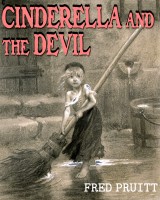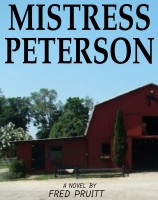 On Sale now!


A multi-volume chronology and reference guide set detailing three years of the Mexican Drug War between 2010 and 2012.

Rantburg.com and borderlandbeat.com correspondent and author Chris Covert presents his first non-fiction work detailing the drug and gang related violence in Mexico.

Chris gives us Mexican press dispatches of drug and gang war violence over three years, presented in a multi volume set intended to chronicle the death, violence and mayhem which has dominated Mexico for six years.
Click here for more information


Meet the Mods
In no particular order...


Steve White
Seafarious
Pappy
lotp
Scooter McGruder
john frum
tu3031
badanov
sherry
ryuge
GolfBravoUSMC
Bright Pebbles
trailing wife
Gloria
Fred
Besoeker
Glenmore
Frank G
3dc
Skidmark
Alaska Paul



Better than the average link...



Rantburg was assembled from recycled algorithms in the United States of America. No trees were destroyed in the production of this weblog. We did hurt some, though. Sorry.
54.224.133.152