China-Japan-Koreas
U.S., China Agree on North Korea Nukes
EFL:

The United States and China agree that North Korea must end its nuclear ambitions and resolve the standoff through six-nation talks, Washington's top envoy on the issue said Friday, as efforts to restart the negotiations gained momentum. Reviving the stalled talks has taken on greater urgency since North Korea's explosive but unconfirmed declaration last week that it has become a nuclear power. The talks involve the two Koreas, the United States, China, Russia and Japan.

North Korea "has made a big mistake in developing these nuclear programs ... and we are to help them overcome this mistake," U.S. envoy Christopher Hill said in Seoul after a visit to Beijing Thursday to meet with Chinese officials.
"But to help them, they are going to have to help themselves, and the first issue they need to do is coming to the table," said Hill, who is also U.S. ambassador to South Korea. Hill, who was appointed envoy for the nuclear talks on Monday, said he and Chinese officials were in "absolute agreement on the need for North Korea to come back to the process."

China announced Thursday that it would send a top communist party official to North Korea this week, though it did not give an exact date for the trip by Wang Jiarui, head of the party's international department.

That should be a fun meeting


Washington hopes China will use its economic influence on North Korea to persuade it to stop developing nuclear weapons. Beijing is North Korea's last key ally and an indispensable supplier of fuel and trade for its impoverished neighbor. North Korea says it is boycotting the talks until Washington abandons what it calls a hostile policy toward the North.

President Bush on Thursday said diplomacy was the right strategy. "Now is the time for us to work with friends and allies who have agreed to be part of the process to determine what we're jointly going to do about it," he said at a news conference in Washington. China has hosted three inconclusive rounds of six-nation talks since 2003. North Korea refused to attend a fourth round, scheduled for last September.
Posted by: Steve || 02/18/2005 9:08:52 AM || Comments || Link || E-Mail|| [463 views] Top|| File under:
Defence to top Japan, US talks
Japan's defence and foreign ministers are in Washington for key security talks with US counterparts. There is speculation that one topic on the agenda is the Taiwan Strait, an important flashpoint in the region. According to a draft proposal seen by US and Japanese press, Taiwan will be identified as a mutual security concern - a move set to anger its rival, China.

Just mentioning the name set's them off.

But a Japanese Foreign Ministry press spokesman refused to confirm this ahead of Saturday's talks. Japanese Foreign Minister Nobutaka Machimura and Defence Minister Yoshinori Ono will join with US Secretary of State Condoleezza Rice and Defence Secretary Donald Rumsfeld in declaring security in the Taiwan Strait as a "common strategic objective", according to the Washington Post. The revision, which may be announced as part of a joint statement after the ministers' meeting, reflects growing concern in Washington and Tokyo about China's increasing military power. A Japanese Foreign Ministry spokesman would only confirm that Japan had long sought "a common strategic understanding of the [Asia-Pacific] region".
Continued on Page 49
Posted by: Steve || 02/18/2005 8:45:34 AM || Comments || Link || E-Mail|| [333 views] Top|| File under:
Kim's Birthday Celebration
From the Telegraph

...Children's dance displays, synchronised swimming, fireworks and Kim's personal touch - flower shows featuring the Kimjongilia, a form of magnolia specially bred to bloom early in his honour - marked the 63 years of North Korea's "Dear Leader".

An army dance ensemble performed a concert featuring numbers such as General on a Galloping White Horse and a female solo, I Do Not Know a Warmer Bosom.

Pyongyang's central square "turned into rising waves of dances when the participants presented more enthusiastic dances, waving the flags of the supreme commander", said the official Korean Central News Agency.

"The Korean people unanimously revere leader Kim Jong-il as a brilliant commander," it added. The KCNA's clear assertion that Kim's personality cult is alive and well will come as a blow to those opponents who had hoped from recent leaks from inside the reclusive country that his power was heading for collapse...

Since losing its main backer, the Soviet Union, at the beginning of the 1990s, North Korea has suffered a famine in which at least a million people are thought to have died, industrial collapse, power shortages and now rampant inflation as tentative economic reforms are tried out...

"The day is an auspicious holiday for progressive people all over the world," said the KCNA.
Posted by: Pappy || 02/18/2005 00:00:00 AM || Comments || Link || E-Mail|| [330 views] Top|| File under:
Europe
15 major terrorist attacks prevented in Europe since 9/11
Since 11 September 2001, at least 15 major terrorist attacks have been prevented in Europe, according to a Norwegian research institute. In an interview with Radio Netherlands, a spokesman for the institute claims that all these attacks would have caused many casualties had they not been foiled. The Norwegian Defence Research Establishment (FFI) is the chief adviser on defence-related science and technology to the Ministry of Defence and the Norwegian Armed Forces' military organisation. Its key tasks include mapping out terrorist activity by radical Muslims in Europe. This resulted this week in a report on last November's murder of Dutch film-maker Theo van Gogh. A typical al-Qaeda-inspired assassination chiefly carried out for political reasons such as the presence of Dutch troops in Iraq, concludes the FFI.

The institute also looked at the organisation of the so-called Hofstad-network, the group of mostly young radical Muslims of Moroccan extraction to which the murder suspect, Mohammed B, allegedly belonged. There are striking similarities in structure between this particular network and other Islamic cells based elsewhere in Europe, according to the FFI. The 15 thwarted attacks were so-called 'mass casualty attacks' designed to take a great number of lives for maximum impact, according to an FFI spokesman, who refused to give further details to Radio Netherlands. In response, the Dutch intelligence and security service AIVD divulged that at least three major attacks had been foiled in the Netherlands since 2000. In addition, several arrests had been made in an alleged plot to blow up the US embassy in Paris.

In another reaction to the Norwegian estimate, terrorism expert Glenn Schoen, of the US security firm 'Transecur', pointed out that the number of foiled terrorist attacks could be elevated to 20 or even 30 depending on the definition of "major attack". More specifically, he listed five thwarted attacks in France and an equal number in Spain, three each in Germany and Britain, and one in Belgium, Italy and the Netherlands. Added up, the total would be 19, four more than estimated by the Norwegian research body. And those 19 are only cases about which the authorities has chosen to release details. The real number must therefore be higher, somewhere between 20 and 30, according to Mr Schoen. One also has to bear in mind that the figure of 19 only refers to cases in which hard evidence supporting allegations that a high-profile attack was in the making. If less clear-cut cases are included, the number is set to be much higher.

Take the Netherlands, for example. The AIVD secret service told Radio Netherlands about four thwarted major attacks, but says only one of those meets the strict legal criteria for such a qualification, the other three are therefore not included in the total of 19. That single case involves the October 2003 arrests of four suspects who were found to possess basic bomb-making equipment. Among them was Samir A, a notorious member of the Hofstad network. All four suspects were later released for lack of legally sound evidence, which shows how difficult it is to thwart terrorist plots in the courtroom.
Posted by: Dan Darling || 02/18/2005 11:15:21 AM || Comments || Link || E-Mail|| [317 views] Top|| File under:
Use Kid Glove Response: Dutch Report on Van Gogh Jihad-Kushi
Excerpt of security report on Van Gogh Murder, (much more on the pro-US Dutch blog, linked above)

...Contextual analysis of the operation in Amsterdam indicates potential motivations related to multiple contexts that could be considered relevant for Muslim immigrants to Holland, such as Dutch immigration policy and counter-terrorism efforts, the "global war on terrorism" and the invasion of Iraq, as well as increased conflict-levels in areas of political grievance and symbolic value to Islamists and Muslims in general, such as in Palestine, Chechnya and Kashmir. In addition the Van Gogh case suggests that statements by high-profile persons that are exposed in the media might be interpreted as "insults against Islam", and thus serve as partial motivation for terrorism, or at least affect the target selection of the Islamist militants, who have chosen terrorism as a strategy in the battle against the US and its allies. The murder of the filmmaker also showed the effectiveness of an assassination of a public figure in spreading fear and escalating the levels of conflict between the Dutch and immigrants to Holland, adding to a growing xenophobia, which in turn might lead to increased problems of integration, and make alienated young Muslim immigrants receptive of al-Qaida's vision of global jihad.


Eurabia lets Muslimutt heavy breeders immigrate by the millions, and then finds that the mutts protest any immigration limitations. Would the Multicults infest their own homes with termites?



From a counter terrorism perspective, the concept of complex motivations, or multiple social, political and religious motivations (related to different contexts), implies that the police and intelligence services working to prevent terrorist attacks should pay careful attention to political developments beyond the geographical area they police, and be aware that Islamist terrorism might occur as a response by developments in other countries, or faraway areas of the world. There is an urgent need for systematically mapping motivational factors and "triggers", as well as mapping the various types of targets that might be attacked, the timing and the operational patterns of the terrorist cells, in order to develop effective early warning systems. In this respect one has to find out more about who the terrorists are, and the social contexts that "produce" potential terrorists. In addition it seems important, in the prosecution of terrorist suspects, to strike a balance between being firm, on the one hand, and being prudent and just on the other. This in order not to stir unnecessary anger among broader segments of the Diaspora communities and create new incentives for joining militant groups. On the political level, as much as possible should be done to reduce social and political grievances locally and internationally, that might motivate Islamist terrorists, and might be interpreted in terms of al-Qaida's ideology that Islam is under a worldwide attack by the US and its allies.


Yeah, "pay careful attention," and maybe the benign Shiite spin will go the way of the Carrier Pigeon. To hell with milktoast-dhimmi report like this one. I love the smell of napalm in the morning, and charcoal in the afternoon. SAY DOOM!
Posted by: IToldYouSo || 02/18/2005 4:29:06 AM || Comments || Link || E-Mail|| [311 views] Top|| File under:
Great White North
Canadian, US forces announce joint exercise
EFL.



The Canadian Navy and Air Force will join forces with other Canadian government departments and the US Coast Guard in a bi-national domestic exercise designed to further develop coastal surveillance and security of Canada's Pacific maritime approaches. Exercise Sea Barrier will take place Feb 22 to 25 in and around the approaches to Esquimalt Harbour and the Strait of Juan de Fuca.

A primary goal of the Sea Barrier exercise is to foster cooperation and coordination between the Navy and its partners including Transport Canada, the RCMP, Canada Border Services Agency (CBSA), the Canadian Coast Guard, and the US Coast Guard to generate a unified and comprehensive recognized maritime picture. By sharing and comparing information, the Navy and its partners can develop an increased understanding of the marine domain and refine procedures to effectively respond to potential threats to the security of our maritime approaches.

"The Strait of Juan de Fuca is one of our busiest bits of ocean," reiterates Rear Admiral Forcier. "Vancouver moves 66 million tonnes of cargo a year including over 1.5 million containers. Exercise Sea Barrier will enhance our ability to defend and protect our trade, and ultimately our way of life", concludes Forcier.

HMC ships Protecteur, Algonquin, Vancouver, Winnipeg, and Whitehorse, supported by CH-124 Sea King helicopters from 443 Maritime Helicopter Squadron, CP-140 Aurora Aircraft from 407 Maritime Patrol Squadron at Comox and a team of clearance divers from Fleet Diving Unit (Pacific) will participate in the exercise with U.S. Coast Guard ships Cuttyhunk and Henry Blake, the Canadian Coast Guard Ship Sir Wilfred Laurier, and RCMP and CBSA teams. Training activities will include briefings, surveillance patrols, simulated explosives disposal, maritime interdiction and boardings at sea.

Posted by: trailing wife || 02/18/2005 1:42:14 PM || Comments || Link || E-Mail|| [458 views] Top|| File under:
Home Front: Culture Wars
NPR Commentator Denounces "Support Our Troops" Stickers on Cars
Most Americans, regardless of their position on the war in Iraq, don't object to the expression "Support Our Troops," but earlier this week one National Public Radio commentator asserted that in at least one context, that phrase is "glib," "self-righteous," "partisan," and "vaguely...Ann Coulterish." He also declared darkly that "analyzing its rhetoric" may constitute "treason."

[Tom Johnson, who monitors NPR for the MRC, filed this item for CyberAlert.]


This past Monday on All Things Considered, Bob Sommer, whose son recently completed a year's service in Iraq, began his segment: "You would think that the sight of a yellow-ribbon magnet on the back of a car, proclaiming 'Support Our Troops,' would give me a lift, but it doesn't. It just seems so easy to express patriotism by slapping a magnet with a slogan on your car, so glib, so...self-righteous.


Now that I think about it, it is much easier to express patriotism by slapping a magnet with a slogan on my car than it is by being a commentator on NPR. That's also kinda glib and self-righteous, if I remember correctly. It's been much longer since I've listened to NPR than it has been since I slapped a magnetized slogan on my car.

'Support Our Troops.' That sentence is neither a request nor a statement; it's a command.


Take it as a suggestion. If you don't want to support our troops, you don't have to. Neither do we have to admire you for it.

There's a hint of a dare in it that reminds me of a similar sentence: 'Bring it on.' It's vaguely...Ann Coulterish.


It's long-legged, blonde, with acid wit? But only vaguely so?

Analyzing its rhetoric may be treason."


Yep. We've got 'em lined up six deep, putting them on trial for treason and chopping their heads off. You just don't hear about it in the papers...

Sommer further complained: "I've noticed that these magnets often appear on vehicles that display still-lingering Bush-Cheney stickers. It isn't a big leap to conclude that there's something partisan about them, and the sight of all these yellow magnets is starting to bring out the worst in me.


The very same people who support our troops are the ones who also support President Bush. The very same people who didn't support President Bush tend not to have "Support Our Troops" stickers on their cars. It could be that the majority, that supports our troops, voted Bush, and the minority, that doesn't support our troops, voted for the other guy, the one who described them as being similar to Genghis Khan...

Sometimes, I want to roll down my windows and confront the drivers. I want to exclaim, 'Who doesn't support the troops? What have you done to support the troops?'


To which I'd answer "People who voted for Kerry don't seem to support our troops. You never see magnetic stickers on their cars, do you?"

They may be well-meaning and sincere people, but I'm convinced that they're just driving along, thinking support-our-troops thoughts like 'Thank God I live in a red state,' or 'Maybe it's time to price a Hummer.' That's what I assume they're thinking, anyway."


He assumes that as he's driving down the avenue, thinking ignore-our-troops thoughts like, "Thank God I live in a blue state," or "Maybe it's time to price a Volvo."

After Sommer detailed how he and his wife "expended a lot of emotional energy, as well as some financial resources, supporting our son and his buddies," including "sen[ding] Christmas gifts to the whole squad," he resumed his exegesis: "Still, that curious phrase, 'Support Our Troops,' on those yellow-ribbon magnets, seems to accuse me of not doing my part. Then I realized that 'Support Our Troops' is a code...


Ahah! "I do not think that phrase means what you think it means!"... But... But... Who's competent to crack the code? It must be pretty subtle, packing an entire different message into three little words on a piece of magnetized plastic...

Here's what I think it means: Those who presumably need to be admonished to support the troops are those who oppose the decisions of the [Bush] administration.


Like the guys who don't bother putting such stickers on their cars?

'Support Our Troops' means, then, that we should be supporting the war.


Couldn't have a war without troops, could we?

I believe that most yellow-magnet-bearers want support not just for the troops, but for the mission, the presence, the President. Maybe the magnets should say, 'Shut Up and Support Our Troops.'"


Maybe they should say "Support the mission, the presence, the President."

It's hard to say whether "Support Our Troops" would bother Sommer much less if he saw it on, say, a red-white-and-blue lapel pin...
Last month, All Things Considered aired another exotic commentary on military matters, in which regular ATC contributor Andrei Codrescu suggested that Secretary of Defense Donald Rumsfeld staged a military exercise in New Orleans because many "foreign artists" and anti-Bush "Hollywood actors" were in town. ..


"Yes, Karl. We must threaten them! I shall stage a military exercise in New Orleans! That will intimidate them! Louisianna shall be ours!"
Posted by: Anonymoose || 02/18/2005 12:47:54 PM || Comments || Link || E-Mail|| [1152 views] Top|| File under:
Home Front: WoT
Important Player in WoT Missing
With Ambassador Negroponte named to the top intel spot, the question remains, who is minding the terror finance intel shop in Treasury? For more than a year, Treasury's then newly created postion of assistant secretary for Office of Intelligence and Analysis has remained vacant. While assistant secretary Juan Zarate has capably led the other half of Treasury's terror finance unit, the Office of Terrorist Financing and Financial Crimes, the seems to be little rush to fill the intel job.

It was a question that came up repeatedly for Zarate during Wednesday's hearing of the House Financial Services Committee's Subcommittee on Oversight and Investigations. Zarate insisted that filling the post was a top administration priority, but there was no explanation of why it has taken so long, or when someone would actually be named. Maybe they were waiting for Negroponte's appointment, in hopes of letting the new director have a say? Still, the job has been vacant since its creation, before the legislation calling for the appointment of DNI, so there seems to be something else going on. Could it be a lack of focus on the terror finance issues that everyone keeps saying are so important?
Posted by: Anonymoose || 02/18/2005 6:59:27 PM || Comments || Link || E-Mail|| [293 views] Top|| File under:
"Texan" arrested after saying he sought bin Laden bounty
Authorities said a Texas man told agents at Detroit Metropolitan Airport that he was headed to Syria to try to claim the $25-million bounty on Osama bin Laden.

Syria? Boy, I never would have thought of looking there!

He was arrested on charges of making false statements to federal investigators.

They can't take a joke, but they can arrest the joker

Matt Mihsen

, of Sansom Park, boarded a Northwest Airlines flight in Dallas on Tuesday en route to Detroit, the Netherlands and Syria, according to a federal criminal complaint. Customs and Border Protection officers questioned him at the Detroit airport. Mihsen, a naturalized U.S. citizen who was born in Syria, told agents he was on his way to the Middle East to investigate the illegal sale of uranium by extremists.

So, he's Syrian living in Texas, not a native Texan.


Continued on Page 49
Posted by: Steve || 02/18/2005 1:08:54 PM || Comments || Link || E-Mail|| [357 views] Top|| File under:
Official sez al-Qaeda may enter the US through Mexico
Rep. Solomon Ortiz has been sounding an alarm since last summer that al-Qaeda might exploit the porousness of the nation's southern border and now the Department of Homeland Security agrees with him. Admiral James Loy, deputy Homeland Security secretary, said in written testimony he gave the Senate Intelligence Committee Tuesday that "recent information from ongoing investigations, detentions and emerging threat streams strongly suggests that al-Qaeda has considered using the southwestern border to infiltrate the United States."

Loy said that al-Qaeda operatives believe they can pay to get into the country through Mexico and that entering illegally is "more advantageous than legal entry." But Loy also said there's no conclusive evidence that al-Qaeda operatives have entered the country illegally through those methods.


If I was in the homeland security business, a hint would be enough to set me investigating. Conclusive evidence is for courtrooms. Indications and probabilities are for intelligence analysis.

Ortiz, D-Corpus Christi, has been urging the federal government to end its practice of releasing non-Mexican immigrants awaiting deportation hearings after they've been arrested for illegally entering the country. The majority of the non-Mexican immigrants released are from Latin American countries. Officials have said that detaining the immigrants would be costly. Immigrations and Customs Enforcement keeps in custody those that have committed crimes or are considered a public threat and on average have about 21,000 people in custody daily nationwide. Cathy Travis, a spokeswoman for Ortiz, said some who are arrested and released are from "countries of interest."
Continued on Page 49
Posted by: Dan Darling || 02/18/2005 11:03:52 AM || Comments || Link || E-Mail|| [344 views] Top|| File under:
Southeast Asia
Malaysia Still Quizzing Khan's Deputy for N-Proliferation
Malaysian Prime Minister Abdullah Badawi yesterday said his country was not going to hand over an alleged deputy of Pakistan's disgraced nuclear scientist Abdul Qadeer Khan to anyone as investigations were still in progress. "No, there is no move to hand him over to anybody and he is still detained by us," Badawi told a press conference in Islamabad when asked if Buhary Syed Abu Tahir was being handed over to the United States. Tahir has been named by US President George W. Bush as "deputy" to Khan in an international nuclear trafficking ring.

"Our... intelligence people like to speak and continue to talk to him. Obviously, there are lot of things we would like to know from him," Badawi said. Tahir told Malaysian police last year that Khan sold nuclear centrifuge parts to Iran in the mid-1990s and sent enriched uranium to Libya in 2001. Khan, a disgraced one-time national hero credited with making Pakistan a nuclear power, confessed in February 2004 to leaking nuclear secrets. He was later pardoned by President Pervez Musharraf.
Posted by: Fred || 02/18/2005 00:00:00 || Comments || Link || E-Mail|| [332 views] Top|| File under:
Syria-Lebanon-Iran
Syrian Leadership in Disarray?
"The decision to extend President Emile Lahoud's term was taken by the Asad family itself." So said a smart diplomat when we met yesterday to discuss the crisis. "We know that," he said. "Vice President Khaddam and Interior Minister Canaan — Syria's most knowledgeable Lebanon hands who long handled the Lebanon portfolio — recommended against extending Lahoud's term and manipulating the Lebanese constitution as if it were the Syrian constitution. They were over-ruled by the Asad family itself."

The decision turned out to be a fateful one, for it set Syria on its recent collision course with Lebanon. Why the young Asad brother and cousins decided they could do without the advice of "the Old Guard" is where conjecture and speculation begin. The diplomat I spoke with believes the reason the Asad family overruled the older generation of experienced Lebanon hands was that family members such as Bashar's brother Maher and his cousin Rami Makhlouf had important business dealings in Lebanon which depended on Lahoud. "They needed Lahoud to stay for their own interests," he said. "The family members were pushing for his retention. Perhaps they were trying to create their own Lebanon policy and side-line the 'old guard,'" he added. "Maybe Bashar went along because he is trying to create his own base of power?"

This is where the speculation within the diplomatic community begins to veer off into a number of directions. The diplomat, then concluded, "There doesn't seem to be anyone at the top with a real sense of long-term strategy for Syria's foreign policy. It is being patched together for reasons which are hard to figure. In the past, Hafiz al-Asad was the strategist. He had a clear vision of what Syrias ultimate goals should be. Today, it is not clear where Syria is headed or why decisions are being made."

The theory that the Asad family made the decision to extend Lahoud's presidency at the last minute jives with Hariri's own version of events. The Daily Star yesterday ran an interview with Hariri given to a Lebanese reporter the day before his death. He had spoken off the record on a number of topics, but the reporter broke with journalistic protocol because of Hariri's assassination and wrote up the entire conversation. Hariri explained that he had "gone into opposition the moment Lahoud's term was extended." He explained how he had been completely blind-sided by the decision. Bashar al-Asad himself had called Hariri to a meeting in Damascus and told him that Lahoud's term would be extended and effectively ordered him to ease the passage through parliament. Hariri said that Bashar did not consult him beforehand or ask his opinion on the matter. He was told what to do. The meeting lasted only 10 minutes. For Hariri, this was a Rubicon.

Undoubtedly, Hariri's friends in Damascus, such as Khaddam, had not prepared him for the Asad meeting. Hariri was understandably incensed to be taken so off-guard and cut out of the decision-making process. From what the diplomat explained to me, we can conclude that the reason Khaddam could not warn him or bring him into the decision-making process was because Khaddam himself did not believe that Lahoud would be kept on. Perhaps he and other "old guard" advisors had assured Hariri that Syria would do no such thing. The Syrian government had, after all, announced only weeks before the elections were to take place that it would not interfere. In all likelihood, Hariri had been assured by his "old guard" Syrian friends that the presidential election would go forward without Lahoud. Clearly, Hariri was used to knowing and being consulted about such momentous decisions before the fact. The Asad overrule and disarray within the Syrian chain of command drove Hariri into the opposition. Eventual, it led to his death. But could the Syrian President have ordered Hariri's assassination? No one here will say that, and I don't think they believe it. It is not consistent with his character or policies. The consequences of Hariri's murder are too devastating for Syria for such a decision to make sense.
Posted by: Anonymoose || 02/18/2005 7:22:59 PM || Comments || Link || E-Mail|| [454 views] Top|| File under:
Iranian Cleric Challenges Hardliners through Blog
EFL


Blogging might not sound an appropriate hobby for a senior Iranian government official, particularly one who is a Muslim cleric. But presidential adviser Mohammad Ali Abthai has turned the practice of writing Internet journals, or blogging, into a powerful tool against the reformist government's hardline foes and a means to reach out to the country's disenchanted youth.
Abtahi, 45, a mid-ranking cleric who last year quit his post as vice-president, says he learns more chatting with young people on the Internet than he does in any government report.
"A lot of them criticize the (political) system and sometimes I tell them they are right. I talk to them very freely," he said in an interview at his spartan office in affluent north Tehran.
"What do you think about moving to a secular political system? Yes or No???" asked one visitor, who called himself Gomnam.
"Naturally the system of any country should be chosen by the majority of the people," was Abtahi's subtle reply.
Internet use has proliferated in Iran in recent years. Official figures suggest there are more than 4 million users in the country of 68 million and the country ranks fourth in the world in terms of active Web logs.
But Internet use, like other forms of entertainment and expression in Iran, is under threat.
Late last year more than 20 young Internet journalists, web technicians and bloggers were arrested and held for several weeks on charges ranging from endangering national security to insulting senior officials of the clerical establishment.
Soon after their release Abtahi revealed details of their treatment in prison where they were kept in solitary confinement, subjected to physical and psychological torture and forced to write confessions admitting to their crimes.
It was a daring move but it worked. Abtahi's writings brought international attention to the case. Human rights groups and foreign governments called for an immediate inquiry.
Local newspapers, normally too scared of closure to publish anything critical of the judiciary, began writing their own accounts of the bloggers' ordeals.
Finally, judiciary chief Ayatollah Mahmoud Hashemi-Shahroudi met the bloggers and after hearing their claims promised to bring those responsible to justice.
"There's been a change in the atmosphere," Abtahi said. "Now instead of the webloggers being under pressure it's the judiciary which is feeling the heat.
Fereshteh Ghazi, whose nose was reportedly broken during one interrogation session in jail, agreed.
"Abtahi actually pressured high-ranking officials to follow-up our case. Because of our situation, we were scared to talk, but Abtahi had no such fear."
The battle against censorship, however, is far from over.
The judiciary recently ordered local Internet Service Providers to block access to several popular web sites including Orkut (www.orkut.com) a global online friendship portal where Iran contributes the third-most members.
Abtahi recently had to move his own Web site to a server in the United States after a series of problems he believes were related to his writings about the bloggers case.



Iran is fascintating. It is on the edge of obtaining nuclear weapons in pursuit of its old-style attempt at intimidation, and simultaneously on the edge of a political reformation that would reject its repressive, theocratic government. Which will happen first? Popcorn, please.
Posted by: sludj || 02/18/2005 3:30:42 PM || Comments || Link || E-Mail|| [319 views] Top|| File under:
Iran and the Nuclear Weapons Triggers
The topic of countless bad science fiction movies, rogue nations getting and using nuclear weapons, moves from an ongoing nightmare of US and allied national security advisers, and closer to reality. Two nations are now under increased scrutiny for their alleged attempts to get atomic bombs. Recently, in Paris, an Iranian exile group -- the National Council of Resistance of Iran -- accused Tehran of using smuggled materials to conduct a secret program to develop a neutron initiator "nuclear trigger" using smuggled materials. Such a trigger would be used to detonate a fission bomb.
Most modern nuclear weapons use a neutron pulse tube, which accelerates tiny amounts of Tritium or Deuterium into each other, producing a reaction which then yields neutrons. The electronic pulse can be exactly controlled to nansecond or smaller accuracy to initiate the chain reaction. Polonium-Beryllium initiators were used in early weapons, and a third world bomb built from scratch is likely to use the same technology if such a country can manufacture it. In such a bomb, the limiting factor is the half-life of Polonium-210, which is about 140 days, meaning that the shelf life of such a bomb is about two years. A fission bomb can be detonated without such a trigger if enough of the nuclear material is quickly put close enough together. However, for such a bomb to work without a nuclear trigger, extremely precise manufacturing and precise control of the high explosive used to compress the radioactive material together is required. Such manufacturing finesse is said to be beyond the capability of most third world countries. Thus, countries with less sophisticated capabilities who want nuclear weapons must obtain suitable triggers.
The Iranian allegations made by the National Council of Resistance of Iran were met with some doubt since the group has a checkered record of reporting accurately some of the goings-on within Iran. However, Iran's repeated refusal to seriously negotiate with the West regarding abandoning a nuclear weapons program gives added credence to the group's claims and the International Atomic Energy Agency responded cautiously, noting that the Tehran Research Reactor may be in use through a dummy company to combine polonium-210 and beryllium to create a nuclear trigger.
This news comes upon the heels of word that North Korea has announced that it is again cutting food rations, refused to deny that it has purchased at least one nuclear weapon from abroad, and said it is rejoining multilateral talks aimed at preventing itself from acquiring nuclear weapons.
Posted by: Steve || 02/18/2005 10:01:36 AM || Comments || Link || E-Mail|| [459 views] Top|| File under:
Syria replaces intelligence chief
Syrian President Bashar al-Assad has appointed his brother-in-law as head of military intelligence, reports quote Syrian sources as saying.
Brig Gen Asef Shawkat

replaced

Gen Hassan Khalil

, who had reportedly reached retirement age.

More likely because he was in charge of the intelligence services that boomed Hariri and they didn't expect the backlash that came from it. So, he takes the fall.

Syrian sources said the appointment could suggest Mr Assad is consolidating his hold over the security services. The move comes amid claims of Syrian involvement in the killing of former Lebanese Prime Minister Rafik Hariri.
Posted by: Steve || 02/18/2005 9:42:43 AM || Comments || Link || E-Mail|| [703 views] Top|| File under:
'America would back Israel attack on Iran'
President George W Bush added a new twist to the international tension over Iran's nuclear programme last night by pledging to support Israel if it tries to destroy the Islamic regime's capacity to make an atomic bomb. Asked whether he would back Israel if it raided Teheran's nuclear facilities, Mr Bush first expressed cautious solidarity with European efforts, led by Britain, France and Germany, to negotiate with Iran. But he quickly qualified himself, adding that all nations should be concerned about whether Iran could make nuclear weapons. "Clearly, if I was the leader of Israel and I'd listened to some of the statements by the Iranian ayatollahs that regarded the security of my country, I'd be concerned about Iran having a nuclear weapon as well. And in that Israel is our ally, and in that we've made a very strong commitment to support Israel, we will support Israel if her security is threatened."

His comments appeared to be a departure from the administration's line that there are no plans to attack at present and that Washington backs European diplomatic efforts. The remarks may have reflected Mr Bush's personal thinking on an issue causing deep concern in Washington. Moments later, Mr Bush was asked another question on Iran and appeared to return to his script - this time emphasising the need for a diplomatic effort.

Speaking days before he arrives in Europe on a tour designed to mend fences with estranged allies, he underscored the differences still hobbling western policy towards the Middle East. Many figures close to the United States administration believe that the European diplomatic initiative is calculated more to dilute America's hardline approach to weapons of mass destruction than to stop Iran's mullahs building a bomb. Israel, meanwhile, has given warning about Iran's nuclear ambitions, saying that an Iranian bomb might be only six months away and that such a weapon would pose a grave risk to its security. Mr Bush repeated the reasons for America's anxiety: "Remember, this all started when we found [Iran] enriching uranium in an undeclared fashion, and it happened because somebody told on them."

Iran's long march towards becoming a nuclear power appeared to make a significant step forward yesterday with the opening of a £450 million reactor at Bushehr. A senior Russian nuclear official said he would go to Iran next week to sign a protocol agreeing the return of spent nuclear fuel, the last remaining obstacle to Bushehr's functioning. This will allow deliveries of Russian nuclear fuel. The protocol's signing has been repeatedly delayed. It aims to ease concerns that Iran could reprocess spent nuclear fuel from Bushehr to extract plutonium, which could be used in nuclear weapons.

Iran's influential former president, Hashemi Rafsanjani, speaking yesterday after meeting the Syrian prime minister, Mohammad Naji al-Otari, said his country needed to create a powerful alliance with Syria, Iraq and other Arab countries. Mr Rafsanjani, widely expected to run in Iran's June presidential elections, said the region must "stay completely vigilant vis-a-vis the US and Israeli plots".
Posted by: Bulldog || 02/18/2005 4:09:56 AM || Comments || Link || E-Mail|| [377 views] Top|| File under:
US spying on Iran nuclear sites from space -Iran
Washington is using satellites to spy on Iran's nuclear sites, Iran's Intelligence Minister Ali Yunesi was quoted as saying on Wednesday. "We believe the United States has been spying against Iran for some time using satellites and other tools," he was quoted as saying on the official IRNA news agency, when asked about U.S. denials that it was using drones over Iran.

Yunesi denied allegations by Washington that Tehran was secretly trying to develop nuclear weapons. Iran says its nuclear activities are for generating electricity. "Our nuclear and military activities are transparent. We have nothing to hide," he said. The Washington Post, citing information from unnamed U.S. officials, reported this week that the United States had been flying drones into Iran for the past year looking for evidence of nuclear weapons programmes. The pilotless planes flew into Iran from U.S. military bases in Iraq and used radar, photography and air filters to detect signs of nuclear activity, the newspaper said.
Posted by: Fred || 02/18/2005 00:00:00 || Comments || Link || E-Mail|| [842 views] Top|| File under:
Khatami Pledges Support to Syria
President Mohammad Khatami, whose country is in the US firing line over its nuclear activities, voiced Iran's support yesterday for Syria and anti-Israeli groups. "We respect the Syrians who are in the front-line in the fight against the Zionist regime and we salute their legitimate struggle to recover their occupied lands," he said after talks with visiting Syrian Prime Minister Mohammad Naji Al-Otari. "We support the resistance in Lebanon and all those fighting the (Israeli) occupation," he was quoted as saying.

Otari on Wednesday said Iran and Syria should form a "united front" against threats from abroad, in an apparent reference to the intense US pressure against both regimes. Earlier meeting the Syrian prime minister Khatami said Iran doesn't want tensions in the Middle East. "Iran supports peace and wants no tension in the Middle East as creating another crisis in this region would just waste energy which could be better used for working toward a just peace," Khatami was quoted by the students' news agency ISNA as saying. Khatami was referring to the harsh rhetoric of the United
Posted by: Fred || 02/18/2005 00:00:00 || Comments || Link || E-Mail|| [303 views] Top|| File under:
Authorities request Swiss help in murder probe
The Lebanese judiciary announced Wednesday it was requesting the assistance of Swiss experts to probe the murder of former Prime Minister Rafik Hariri, judicial sources said. Military Tribunal chief investigating magistrate Rashid Mezher is seeking the help of experts specialized in explosives and DNA, upon the request of Lebanon's military prosecutor Jean Fahd. Mezher said the expenses of the foreign team would be carried by the Lebanese government, adding that the experts would start their mission only after being sworn in by the Military Tribunal. The announcement came after repeated calls from the French government, subsequently backed by the United States, for an international investigation into Hariri's murder. The calls were rebuffed by Interior Minister Suleiman Franjieh Tuesday, although the minister had not ruled out seeking assistance from experts from a neutral country. But speaking earlier, president Lahoud conceded he was considering allowing international help "if Lebanon needed it".
Posted by: Fred || 02/18/2005 00:00:00 || Comments || Link || E-Mail|| [330 views] Top|| File under:
Al-Hariri family joins call for inquiry
The family of Rafiq al-Hariri has called on the Arab and international community to back a UN Security Council demand for an investigation into the slaying of the former prime minister. "We pledge that the blood of Rafiq Hariri and his comrades will not have been shed in vain and we will not spare any effort to unmask those who ordered this crime, no matter their position," a family statement said on Thursday. Al-Hariri and 17 others were killed in a massive explosion on Monday that officials said could have been caused by a car bomb. "We call on the Arab and the international communities to implement the declaration of the president of the Security Council ... to identify and punish the culprits within a short and reasonable time," the family said.
Posted by: Fred || 02/18/2005 00:00:00 || Comments || Link || E-Mail|| [306 views] Top|| File under:
Iraq-Jordan
Kurds Are Republicans. Who Would Have Guessed?
...Sami Shursh, the unofficial minister of culture within the other heavyweight Kurdish party, Massud Barzani's Kurdistan Democratic Party, agrees. "What Kurds want is a republican regime founded on the principle of rotation of power, with a parliamentary system, a separation of powers and a separation of religion and the state," he said Wednesday...
Posted by: Anonymoose || 02/18/2005 7:04:56 PM || Comments || Link || E-Mail|| [324 views] Top|| File under:
Afghanistan/South Asia
Pakistan deploys commandos in preparation for Ashura
Happy Holidays, Islamic-style...

Pakistan deployed specially trained anti-Al-Qaeda commandos to guard against sectarian violence Friday as two Sunni militants planning to attack parades by rival Shiites blew themselves up. The so-called Quick Reaction Force -- which formerly battled militants linked to Osama bin Laden's terror network in tribal areas near Afghanistan -- was to patrol in sensitive central and northwestern regions. The deployment comes ahead of Ashura, the ceremony marking the death over 1,300 years ago of the prophet Mohammed's grandson, when minority Shiites traditionally stage processions featuring graphic displays of self-harm.

The ceremony, which starts late Saturday, is often marked by clashes with Sunnis. Last year's festival was one of the most violent, with 48 people dying in a bloody attack in the southwestern city of Quetta.

Police in Quetta said two members of a banned Al-Qaeda-linked Sunni extremist group had killed themselves with a grenade early Friday after a raid on their hideout.

"The militants could have attacked Shiite processions in the city today and there is also a possibility they were planning to attack the main Ashura procession" on Sunday, said provincial police chief Chaudhry Muhammad Yaqub.

Lashkar-e-Jhangvi later said in a statement faxed to newspapers that the militants were its members and that it was proud of their acts.

The group vowed it would carry on attacks against Shiites and warned the government not to be happy about killing two of its men.

"Our members were ready to launch suicide attacks and by dying they have provided inspiration to other Lashkar-e-Jhangvi mujahideen and Sunni youth to follow their footsteps," spokesman Commander Zarar said in the message.

With tensions remaining high, the commandos were biding their time but would be sent out "on an urgent basis to deal with any situation," said Lieutenant General Safdar Hussain, army commander in North West Frontier Province.

The commando force demonstrated its skills at a dress rehearsal in the central city of Multan Thursday, in which pretend militants attacked a mock Shiite procession and staged a chase with military helicopters and ground forces.

"We wanted to assess the ability of the force and test the security arrangements," the force's commander Brigadier Mohammad Ibrahim told reporters.

The situation in Pakistan was already tense following deadly riots in the Himalayan gateway town of Gilgit last month.

The commandos were being deployed in parts of Punjab, Pakistan's largest province, and in North West Frontier Province on the Afghan border, which have been hit by unrest in previous years.

Tens of thousands of police and paramilitary forces were covering the rest of the country, officials said, including 4,000 in Islamabad and 15,000 in Karachi.

Authorities in Punjab have declared about a dozen places including Jhang, Multan, Faisalabad and Bahawalpur as sensitive areas.

"Miscreants trying to disturb peace will be crushed with an iron hand," said the military commander of Faisalabad, Lieutenant General Javed Alam Khan.
Posted by: Dan Darling || 02/18/2005 11:08:59 AM || Comments || Link || E-Mail|| [335 views] Top|| File under:
Iraq-Jordan
Secular or Islamofascist Iraq?: Pretenders Profiled
In his leftist blog, Juan Cole - a US scholar who lived in the Middle East for 6 years - profiles some of the elected leaders of Iraq. He also translates an article in which the likely President of Iraq- Jaafari - is shown to have clear Islamofascist connections. According to the writer, al-Jaafari wants al-Sadr' terrorists to participate in both the government, and in the new army. What if he is creating Basiji' storm troopers, as operated by the tyrants who misrule his former place of exile: Iran?



Al-Hayat 17 Feb 2005
Al-Sadr Supports Al-Jaafari

Amer al-Husseini, a leader of al-Sadr's Current in Baghdad, told Al-Hayat that the Current "supports the designation of Ibrahim al-Jaafari to the post of Prime minister of the Iraqi government resulting from the elected National Assembly." He added that al-Jaafari's presence at the head of the new cabinet would be "a positive beginning for a better stage in Iraq." Al-Husseini revealed that contacts were being held between the Coalition [the Unified Iraqi Coalition, backed by al-Sistani and the winner of the majority of seats in the Assembly] and the leadership of al-Sadr's Current in al-Najaf. He did not exclude the participation of the Current in the new government.

Al-Hayat has also learned that the Bureau of the Highest Shia Authority Ayatollah Ali al-Sistani and the leader of the Iraqi National Council Ahmad al-Chalabi try to normalize relations between "Al-Badr Organization" which is lead by the "Supreme Council" [of Islamic revolution in Iraq, al-Hakim's movement] and the leadership of "Al-Mahdi Army," the military wing of al-Sadr's Current, in light of the tensions that dominated the relation between the two groups during the bloody events at al-Najaf some months ago.

The New Army

Al-Hayat has also learned that a security plan, which was mentioned earlier for the case where the Coalition would lead the new government, foresees the integration of large numbers of "Al-Badr" and "Al-Mahdi Army," as well as the militias of Hizbullah and Al-Dawa, in the ranks of the new Iraqi army.


Houston: we have a problem. Or maybe an opportunity to think of one-button solutions. Oops! Knee-jerk Watch!



Posted by: IToldYouSo || 02/18/2005 2:39:12 AM || Comments || Link || E-Mail|| [846 views] Top|| File under:
Leaving Kurdistan, like leaving a country
One of the best ways to understand the political dynamics at play in Northern Iraq is to hop into a taxi and travel north towards the Turkish border. Once you reach the multi-ethnic oil-rich city Kirkuk, every checkpoint is manned by peshmerga guerilla fighters loyal to one of the two Kurdish political parties. And they are on the lookout for one thing: Arabs.

I knew this, of course, even before departing Iraq Tuesday. Traveling from Ranya near the Iranian border towards the provincial capital Arbil a few days earlier I had been forced to disembark my bus a half dozen times for grilling by local peshmerga. They were concerned my American travel documents were false -- because I have vaguely Semitic features, speak some Arabic and do not speak Kurdish. But this was nothing compared to the grilling that a middle-aged businessman from Baghdad was given. As we approached each checkpoint in our communal taxi, the peshmerga would politely ask if there were any Arabs in the car.

"No we're all Kurds," the driver would answer to quicken our trip. But the more persistent among the peshmerga were never satisfied. They would stick their head inside the driver's side window and peer around the car. When they saw the man from Baghdad in the back -- with a full beard and skin slightly darker than that of his neighbours in the north -- they would ask the driver to pull over to a side, and demand that everyone get out. At that point, a full search of the man's bags and a long grilling were in order.
Continued on Page 49
Posted by: phil_b || 02/18/2005 12:38:53 AM || Comments || Link || E-Mail|| [358 views] Top|| File under:
Kurds win in 5 Iraqi provinces
Edited for UNHCR spin

Shiites and Kurds, already poised to dominate Iraq's parliament after the January 30 election, also notched up crucial wins in the provincial polls held the same day.

Lists presented by the Supreme Council for the Islamic Revolution in Iraq triumphed in eight out of 18 provinces, mainly in the Shiite-dominated southern and central regions, according to official results released Thursday,

"We obtained a majority in five provinces, including Baghdad, in the Council's name alone and in three other provinces where we had alliances," said SCIRI official Reda Jawad Takki.

"Two-and-a-half million Iraqis voted for the Council," he said, out of just over eight million voters.

The two main Kurdish parties, who took second place in parliament with 75 seats, claimed victory in the three Kurdish provinces of Arbil, Dohuk and Sulaimaniyah. But they also won in the provinces of Tamim and Nineveh, upsetting the balance and possibly leading to further tensions in the ethnic tinderbox of northern Iraq.

UN doesn't like uppity Kurds voting. Sets a bad example.



The alliance of the Patriotic Union of Kurdistan and the Kurdish Democratic Party obtained 58 percent of votes in Tamim, home to the multi-ethnic city of Kirkuk. Kurds claim Kirkuk as the capital of their region after it was heavily Arabised under Saddam Hussein.

With their absolute majority, the Kurds will be able to take decisions at the provincial level without needing to consult fellow Arab and Turkmen council members, raising fears of possible armed confrontation. "The situation has reached boiling point for Arabs, because they've been patient for a long time," said the leader of the Arab Gathering, Ghassan Mezher al-Assi, apparently referring to Kurdish moves to retake power in the area since the US-led invasion almost two years ago.

Nineveh has traditionally been controlled by Sunni Arabs, although it is also home to several Kurdish areas.

It also contains Mosul, which means the Kurds now control the city politically. They already control half of it militarily. This is one of the big ignored stories in Iraq. See previous story.

Kurdish parties do not hide the fact that they would like those areas to be part of their autonomous region.

But I am sure they would settle for the whole province.



Sunnis, who largely boycotted the vote, won only two provinces: the rebel heartland of Al-Anbar west of Baghdad and Salaheddin, where Saddam's hometown of Tikrit is found, north of the capital.
Posted by: phil_b || 02/18/2005 1:02:44 AM || Comments || Link || E-Mail|| [290 views] Top|| File under:
Israel-Palestine
New Palestinian cabinet to be presented to parliament
A new Palestinian cabinet led by current prime minister Ahmed Qorei will be presented to parliament for approval on Monday, the deputy speaker of legislative council said on Thursday. "A session of the legislative council will be convened on Monday at 11:00 am (0900 GMT)," Hassan Khreisheh said. A statement from Qorei's office also said the prime minister had sent a letter on Thursday to parliament speaker Rawhi Fattuh asking him to convene a special session next week to present the composition of a new government and obtain the approval of MPs.
Posted by: Fred || 02/18/2005 00:00:00 || Comments || Link || E-Mail|| [329 views] Top|| File under:
Africa: Horn
Darfur Foes Agree to Revive Peace Talks
Warring parties in Sudan's Darfur agreed yesterday to revive stalled peace talks, after the UN Secretary-General Kofi Annan urged firm action to end a conflict he described as near hell on earth. A mediator at talks between rebels and Sudanese government officials in Chad's capital N'Djamena said the two sides had agreed to respect an oft-violated cease-fire and restart full peace talks in the Nigerian capital Abuja.

The declaration came after Annan urged the UN Security Council to take immediate steps to stop the Darfur war, which has killed at least 70,000 people and displaced 2 million. "The Abuja process is thus relaunched as both sides have made firm commitments," the Chadian mediator, who declined to be named, said at the talks. The agreement was reached between Sudanese government officials and Darfur's two main rebel groups - the Sudan Liberation Movement and the Justice and Equality Movement. Nigeria's President Olusegun Obasanjo, current chair of the 53-member African Union, said on Wednesday he hoped peace talks would start again in Abuja at the end of February. "Darfur's people are living in hell," Chad's President Idriss Deby told the talks, also attended by international mediators and AU Commission Chairman Alpha Oumar Konare.
Posted by: Fred || 02/18/2005 00:00:00 || Comments || Link || E-Mail|| [307 views] Top|| File under:
Afghanistan/South Asia
Hizbul Mujahideen to reunite with splinter group
The Hizbul Mujahideen, a militant outfit fighting Indian rule in Kashmir, is set to reunite with a splinter group that broke away in 2002. "Reconciliation is underway and is expected to end on a positive note," sources told Daily Times. According to the sources, the reconciliation is the product of the efforts of the Azad Kashmir chapter of Jamaat-e-Islami.

On the instructions of Qazi Hussain Ahmed, Sardar Ejaz Afzal, head of the JI in Azad Kashmir, initiated efforts to resolve differences within the ranks of Hizbul Mujahideen, which is headed by Syed Salahuddin. Sources said Afzal's efforts over the last two to three months would likely succeed at the end of this month. Afzal confirmed the report and said JI wanted the "mujahideen" to remain united for the sake of the Kashmiri freedom struggle. "Unity is very important for the Kashmiri movement," he said.

Sources said the Hizbul Mujahideen split in July 2002 when renowned commander Abdul Majid Dar announced a unilateral ceasefire. After Dar was killed in March 2003, the top commanders of his group and the majority of its fighters joined Hizb-e-Islami under Masood Sarfaraz, though some returned to their parent organisation.

This article starring:
ABDUL MAJID DAR
Hizbul Mujahideen
MASUD SARFARAZ
Hizb-e-Islami
QAZI HUSEIN AHMED
Jamaat-e-Islami
SARDAR EJAZ AFZAL
Jamaat-e-Islami
SYED SALAHUDIN
Hizbul Mujahideen
Hizb-e-Islami
Hizbul Mujahideen
Jamaat-e-Islami
Posted by: Fred || 02/18/2005 00:00:00 || Comments || Link || E-Mail|| [306 views] Top|| File under:
Terror Networks & Islam
Terrorists exploiting Islam should be singled out
Yes. It's Funny Islamic Hats week at Rantburg!

Pakistan and Malaysia on Thursday denounced those who committed terrorism in the name of Islam with Prime Minister Shaukat Aziz and his Malaysian counterpart Abdullah Badawi, saying that Islam was a religion of peace and tolerance. The two leaders were speaking at a ceremony to confer an honorary Doctorate of Law degree to the visiting Malaysian prime minister by the Islamic International University. "Misconceptions about Islam and its values are gaining ground. A handful of people are propagating the idea of a clash of civilisations to widen the gap between Islam and the West," Mr Aziz in his speech.

Mr Badawi told the participants, "Terrorists should be singled out by their terrorist acts because those who commit crimes in the name of Islam are violating the tenets of Islam." He said Islam and Muslim countries should not be held accountable for those terrorists. "Muslims have to clear the confusion created by people who carry out heinous acts and call them a religious obligation," Mr Badawi added. He said ending the false association of Islam and Muslims with terrorism was not enough. "We should do our utmost to eliminate terrorism itself," Mr Badawi added.

He said Muslims should resolve their own problems and "a good starting point will to eradicate extremism, radicalism and sectarian violence." Mr Badawi said the other side should also remove Islamophobia from their minds and the world should also take a stand to stop actions which directly or indirectly promoted injustice, oppression or aggression against Muslims. He called for defining jihad in its true application. "Islamic scholars define jihad in terms of sustained efforts to discipline one's 'self' in obedience to Allah," the Malaysian leader said. Mr Aziz said Muslim leaders should remove fallacies about Islam and enlighten the world about its true values.
Posted by: Fred || 02/18/2005 00:00:00 AM || Comments || Link || E-Mail|| [309 views] Top|| File under:
Who's in the News
92
[untagged]
Bookmark
E-Mail Me
The Classics
The O Club
Rantburg Store
The Bloids
The Never-ending Story
Thugburg
Gulf War I
The Way We Were
Bio
Merry-Go-Blog
Hair Through the Ages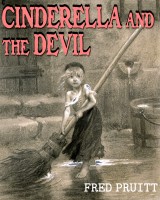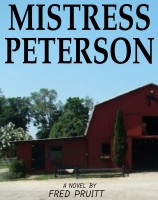 On Sale now!


A multi-volume chronology and reference guide set detailing three years of the Mexican Drug War between 2010 and 2012.

Rantburg.com and borderlandbeat.com correspondent and author Chris Covert presents his first non-fiction work detailing the drug and gang related violence in Mexico.

Chris gives us Mexican press dispatches of drug and gang war violence over three years, presented in a multi volume set intended to chronicle the death, violence and mayhem which has dominated Mexico for six years.
Click here for more information


Meet the Mods
In no particular order...


Steve White
Seafarious
Pappy
lotp
Scooter McGruder
john frum
tu3031
badanov
sherry
ryuge
GolfBravoUSMC
Bright Pebbles
trailing wife
Gloria
Fred
Besoeker
Glenmore
Frank G
3dc
Skidmark
Alaska Paul



Better than the average link...



Rantburg was assembled from recycled algorithms in the United States of America. No trees were destroyed in the production of this weblog. We did hurt some, though. Sorry.
34.238.189.171