Africa North
Tunisian Islamist party to pick hardliner replacement for PM
[FRANCE24] Tunisia's main Islamist Ennahda party will pick a hardliner to replace moderate outgoing Prime Minister Hamadi Jebali after he declined to head the next government, a party official said on Thursday.

Jebali, who is secretary-general of Ennahda, resigned on Tuesday after his plan for an apolitical technocrat cabinet to prepare for elections collapsed, largely because of opposition from within his own party and its leader, Rached Ghannouchi.

"Jebali declined to accept nomination (for next prime minister)," Ennahda said. "A new candidate will be presented to the president of the republic this week."

The

liquidation

of opposition leader Chokri Belaid on Feb. 6 plunged Tunisia into its worst political crisis in the two years since a revolt toppled President Zine al-Abidine Ben Ali and inspired Arabs elsewhere to rebel against autocratic rulers.

Posted by: Fred || 02/22/2013 00:00 || Comments || Link || E-Mail|| [371 views] Top|| File under: Arab Spring
Mali PM Rules Out Federal State as Means to End Conflict
[An Nahar] Mali's Prime Minister Diango Cissoko on Thursday ruled out the creation of a federal state as a solution to the conflict in the north of the country, in an interview with French daily Le Monde.

"We are ready to talk about everything with everyone, not only the communities of the north. But it is out of the question to speak of federalism. We will not debate the partition of the country either," Cissoko said.

More than a month after the start of French military intervention in his deeply poor, partly desert nation to help fight armed Islamists, the Bamako government agreed to hold talks with northern populations, including the ethnic Tuaregs, who have a history of insurgency.
Continued on Page 49
Posted by: Fred || 02/22/2013 00:00 || Comments || Link || E-Mail|| [409 views] Top|| File under: Ansar Dine
Tunisia boosts protection for journalists, politicians
[MAGHAREBIA] Tunisia's interior ministry last week began to provide protection to journalists and political figures targeted by

jihad boy

s.

Opposition leader Chokri Belaid was not the only high profile leader that faced threats from

jihad boy

s. Political figures and journalists also received death threats from religious

Death Eaters

in recent weeks.

The measures included added security to homes as well as bodyguards for high profile figures, tunisienumerique.com reported on February 14th.
Continued on Page 49
Posted by: Fred || 02/22/2013 00:00 || Comments || Link || E-Mail|| [406 views] Top|| File under: Arab Spring
Chokri Belaid slain by salafists, Tunisia TV report claims
[MAGHAREBIA] A salafist cell was responsible for the

liquidation

of Tunisian opposition leader Chokri Belaid, Nessma TV

news hound

Jamel Arfaoui claimed on Wednesday (February 20th). The journalist reportedly received the information from a "reliable police source".

Belaid was shot and killed outside his home on February 6th, sparking a wave of protests.
Posted by: Fred || 02/22/2013 00:00 || Comments || Link || E-Mail|| [351 views] Top|| File under: Arab Spring
Egypt Parliamentary Vote Set for April
[An Nahar] Egyptian parliamentary elections will be held in three stages, starting in April, a presidential source told Agence

La Belle France

Presse on Thursday.

"The elections will begin in April. They will be in three stages over three months," the source said, adding that President Mohamed Morsi would issue a decree outlining the details.

Earlier, the Shura Council, the upper house of parliament that currently holds legislative power, adopted an electoral law that was amended by the Constitutional Court and sent it up to Morsi for ratification.

The law bans members of parliament from changing their political affiliations once elected.

It also states that one-third of the seats should be reserved for independents.

Under ousted president Hosni Mubarak


...The former President-for-Life of Egypt, dumped by popular demand in early 2011...


, independents who won seats often joined the president's National Democratic Party following their election, widening the ruling party's monopoly on power.

The lower house of parliament was dissolved last year after the top court ruled that the law governing the vote was unconstitutional.

Posted by: Fred || 02/22/2013 00:00 || Comments || Link || E-Mail|| [358 views] Top|| File under: Arab Spring
Africa Subsaharan
Paris denies liberation of hostages taken in Cameroon
[FRANCE24] France's foreign ministry has denied rumours on Thursday that the seven French nationals kidnapped in Cameroon had been released, echoing a statement by Cameroon's communication minister.
Posted by: Fred || 02/22/2013 00:00 || Comments || Link || E-Mail|| [375 views] Top|| File under: Boko Haram
Hollande: Kidnappers Likely Separated French Hostages
[VOA News] French President Francois Hollande


...the Socialist president of La Belle France, and a fine job he's doing of it...


says

gunnies

who kidnapped a French family of seven in Cameroon this week have probably separated the family into two groups.

Hollande did not specify on Thursday why he believes abductors have split up the family.

He told

news hound

s that French authorities are fully cooperating with Cameroonian and Nigerian

Sherlocks

to try to locate them and that it was best to work "discreetly."

On Tuesday, unidentified

gunnies

on

cycle of violence

s

kidnapped

the family members as they vacationed in a town in northern Cameroon, near the Nigerian border. Four of the captives are children.

Investigators believe the

gunnies

took the family across the border into Nigeria.

No group has

grabbed credit

, but French Defense Minister Jean-Yves Le Drian blamed Nigerian

Death Eater

group Boko Haram


... not to be confused with Procol Harum, Harum Scarum, possibly to be confused with Helter Skelter. The Nigerian version of al-Qaeda and the Taliban rolled together and flavored with a smigeon of distinctly Subsaharan ignorance and brutality...
Posted by: Fred || 02/22/2013 00:00 || Comments || Link || E-Mail|| [366 views] Top|| File under: Boko Haram
20 Boko Haram Inmates To FG: Charge Us To Court Or Free Us
[LEADERSHIP.NG] Twenty Boko Haram
... not to be confused with Procol Harum, Harum Scarum, possibly to be confused with Helter Skelter. The Nigerian version of al-Qaeda and the Taliban rolled together and flavored with a smigeon of distinctly Subsaharan ignorance and brutality...
suspects awaiting trial in Kuje maximum prisons, yesterday, protested what they described as sluggish justice system in the country and thus demanded to be re-united with their families as neither the government nor the Prisons authorities have made efforts to try them a year after their arrest.

This is even as LEADERSHIP can authoritatively report that only 116 out of about 545 inmates at the Kuje maximum Prison, which is already above the capacity of the facility are convicted , leaving the facility with a total of 429 awaiting trial inmates, while only 10 of the inmates are condemned criminals with five sentenced to life imprisonment.

The inmates, who explained that they were enjugged
Book 'im, Mahmoud!
in Kano and Borno states (Maiduguri) respectively since January 2012, on the suspicion of having connection with the Boko Haram, maintained that they have been in detention for a period of one year without being tried by a court of competent jurisdiction.

The inmates, who were visibly angry and pained, pleaded with the Minister of Interior, Comrade Abba Moro, who undertook a five hour intensive on-the-spot assessment of the prison facilities to provide additional operational vehicles to the Prisons Service, so as to facilitate their movement to court for trial, and added that it would also reduce cases of overcrowding.

Posted by: Fred || 02/22/2013 00:00 || Comments || Link || E-Mail|| [469 views] Top|| File under: Boko Haram
Caribbean-Latin America
Hugo closer to shuffling off this mortal coil
Hugo Chávez is still suffering respiratory problems after his operation in Cuba more than two months ago as he continues to battle cancer, the Venezuelan government has said.

"The breathing insufficiency that emerged post-operation persists and the tendency has not been favourable, so it is still being treated," read the first official communique on Chávez's health since his return to Venezuela on Monday.


Translation: he's still on a ventilator and still has a trach.

The short statement was read on national TV by the propaganda information mouthpiece minister, Ernesto Villegas, who said treatment for Chavez's "base illness" – presumably the cancer first detected in mid-2011 – continued without "significant adverse effects for now".

Little detailed medical information has been made public on Chávez's condition, meaning that the government's occasional short statements are examined by Venezuelans for clues about the future for him and the nation he has governed for 14 years.


He's dying. How long does that need to be?

Supporters pray the socialist president may recover and return to active rule, but many Venezuelans believe he has come home to resign and smooth over a transition or simply to die.


He won't resign. Caudillos don't do that...

"The patient remains in communication with relatives and the government political group in close collaboration with the medical work group," the statement added. "The president holds firm to Christ, with absolute will to live and maximum discipline in the treatment of his health."

Chavez, 58, is being treated in a Caracas military hospital.

Apart from a few photos released by the government last week he has not been seen or heard from publicly since an 11 December operation in Havana, his fourth surgery for cancer. He returned home at 2.30am local time on Monday without fanfare or media attention.
Posted by: Steve White || 02/22/2013 08:25 || Comments || Link || E-Mail|| [1429 views] Top|| File under:
Is El Chapo dead?
From TFA:



Interior Minister, Mauricio Lopez Bonilla, told reporters that there are research units working petenera area crime scene.

Lopez mentioned that an investigation will be done with photographs, documents, and later in cooperation with biometric codices Mexican and U.S. agencies to "identify fully" in the case of Guzman.

"We cannot say it is him, but it could be,", referring to Guzman.

Official preliminary sources report that the confrontation occurred in San Martin community, the municipality of San Francisco, in the central area of ​​Petén. This community is located 70 km from Flores, the main town of the department (state).
Posted by: badanov || 02/22/2013 00:04 || Comments || Link || E-Mail|| [460 views] Top|| File under:
China-Japan-Koreas
S.Korea Unveils Homegrown Cruise Missiles
Maybe the Japanese will buy some...

The Defense Ministry on Thursday responded to North Korea's recent nuclear test by unveiling ship-to-shore and submarine-to-ground cruise missiles that have already been deployed warfare-ready.

Dubbed the Haeseong-2 and Haeseong-3, respectively, the missiles have been developed with South Korea's own technology. They are both modified versions of a surface-to-surface cruise missile unveiled last year but are designed to be launched from a ship or a submarine. Their maximum range of 1,000 km covers all of North Korea.

The Haeseong-3 is a strategic weapon capable of being launched from a submarine that can stealthily approach the North Korean coast. Only a handful of countries have their own similar missiles. They include the U.S. (Tomahawk), the U.K. (Tomahawk), Russia (Klub-S), France (SCALP Naval), China, and India. The missiles are said to be so accurate that they can hit a window-size target of 1-3 sq.m, and powerful enough to pulverize a soccer field-size area to rubble.

The Haeseong-3 will be carried by a new Type 214 submarine, and the Haeseong-2 on a 4,500 ton-class Korean Destroyer (KD) vessel or a 7,600 ton-class Aegis destroyer.

The Haeseong-3 is subsonic and takes about 20 minutes to fly up to 1,000 km. It would be launched from the torpedo tube of a submarine in a waterproof capsule. When the capsule breaks the water surface, its nosecap is blown off and the missile pops out.

The Haeseong-2 would be fired from a vertical launch tube. The King Sejong the Great Aegis destroyer carries 32 Haeseong-2s.

Maj. Gen. Yoo Young-jo of the Defense Ministry said, "Ship-to-shore and submarine-to-ground missiles are primary strike assets in the operational environment off the Korean Peninsula."
Posted by: Steve White || 02/22/2013 00:00 || Comments || Link || E-Mail|| [477 views] Top|| File under:
U.S. Envoy Opposes S.Korean Nuclear Armament
U.S. Ambassador in Seoul Sung Kim on Wednesday argued against South Korea's nuclear armament and the re-deployment of tactical nuclear weapons with the U.S. Forces Korea. They would be "a big mistake" for South Korea, he said.


Another Champ appointee who thinks he knows more than the locals do about preserving their country...

Kim warned against any measures that work against common efforts for the denuclearization of the Korean Peninsula but also stressed the importance of a powerful combined deterrent.


The 'denuclearization' of the peninsula isn't going so well, in case you hadn't noticed. Or are we to allow only one side to have weapons? Wait, I know the answer to that...

Kim also discussed the scheduled transfer of full operational control of South Korean troops to Seoul in late 2015. He said the handover will go ahead only if the governments of the two countries at the time are certain that the South Korean military is fully prepared.
Posted by: Steve White || 02/22/2013 00:00 || Comments || Link || E-Mail|| [1436 views] Top|| File under:
Japan Eyes Cruise Missiles to Attack N. Korea
Tokyo is eyeing the development of cruise missiles to launch pre-emptive strikes on North Korean missile bases, the Sankei Shimbun reported Wednesday.


They could just buy an export version of the Tomahawk. Call it the 'Tomahawk-J'...

The daily said the Japanese government is likely to put a clause paving the way for such missiles into a revised 10-year defense plan at the end of this year.


That'll make the Chinese happy...

Takeshi Iwaya, a lawmaker who heads a security committee in the ruling Democratic Liberal Party, told party members Tuesday, "Japan relies on the U.S. for the capability to hit enemy bases. Whether Japan can acquire part of that capability will be a major point in the defense plan."

Earlier, Japanese Prime Minister Shinzo Abe told the Diet that Japan needs to "consider acquiring the means to hit enemy bases in accordance with the changing international political situation."

At present, Japan's pacifist postwar Constitution prohibits it from acquiring pre-emptive attack weapons. In 2004, Tokyo considered developing a cruise missile with a range of 300 km but scrapped the plan due to mounting public concern that they would violate the non-aggression principles.

In 2009, the DLP looked at buying cruise missiles but the plan was shelved when it lost the general election.

But amid a general lurch to the right, Abe recently said striking North Korean missile bases could be considered "self defense" if there are no other ways to deal with such threats.

North Korea is estimated to have 150 to 200 Rodong missiles with a range of 1,300 km. A DLP official told the Sankei Shimbun, "There are concerns that it is not easy to deliver preemptive strikes on specific targets, since North Korea has mobile missiles, but cruise missiles could be used to attack key facilities of the regime."

Experts say Japan is capable of building a long-range missile any time it wants since it already has a rocket that can put a satellite into orbit.
Posted by: Steve White || 02/22/2013 00:00 || Comments || Link || E-Mail|| [1445 views] Top|| File under:
Europe
Hezbollah man denies attack plot in Cyprus
[FRANCE24] A self-confessed Hezbollah militant told a court in Cyprus Thursday that he had collected information on Israeli tourists visiting the east Mediterranean island but denied plotting to attack them.


"Lies! All lies!"


Hossam Taleb Yaacoub, a dual Lebanese and Swedish citizen arrested in the port of Limassol in July last year, faces eight charges including conspiracy to commit a crime and participating in a criminal organisation.

"These accusations are baseless. I conspired with no one to commit any crime," he said during cross-examination at Limassol criminal court on Thursday, local media reported.

"I was given instruction to collect information. That's what I did."


"How you can claim that's 'conspiracy' is beyond me!"


Yaacoub said he was asked to log information on Israeli flight arrivals to Cyprus and jot down bus number plates carrying tourists from the Jewish state.

He said he did not know what the information was for and was arrested last July before he could communicate the information to a handler, whom he did not know, in Lebanon.

Cyprus is becoming ever more popular for Israeli tourists,


As opposed to Mauritania...


with arrivals in 2012 increasing 23.5 percent to 39,420.

In testimony read on Wednesday Yaacoub denied planning any attack, but did admit to being in Hezbollah for the past four years while also insisting that he worked solely in the group's political branch.


He also apparently believes there is a difference...


The defendant said he received orders from a masked Hezbollah operative called Ayman


...also from the political branch...


and was told to stake out hotels on Cyprus, including in Limassol and Ayia Napa.

Cyprus police have refused to comment publicly, calling the case a "sensitive political issue."

Shortly after Yaacoub's arrest, five Israeli tourists and their Bulgarian driver were killed in a bus bombing at an airport in Bulgaria, the deadliest attack on Israelis abroad since 2004, which Israel blamed on Iran and its Lebanese ally Hezbollah.

At Wednesday's hearing, Yaacoub was unable to answer questions about a red notebook containing the registration numbers of tourist buses he had with him at the time of his arrest.

He said he had received weapons and acted as a courier for the political branch of Hezbollah in Europe, delivering packages whose contents he said he was unaware of, to the French city of Lyon, to Amsterdam and to Antalya in southwest Turkey.
Posted by: Fred || 02/22/2013 00:00 || Comments || Link || E-Mail|| [367 views] Top|| File under: Hezbollah
The Grand Turk
Turkey Allows Kurdish MPs to Visit Jailed Leader Ocalan
[An Nahar] The Turkish government has given permission for a group of Kurdish

politician

s to visit tossed in the calaboose
You have the right to remain silent...
Kurdish leader Abdullah Ocalan as part of renewed peace talks, their party said Thursday.

The justice ministry approved a list of deputies from the Peace and Democracy Party (BDP) to visit Ocalan in his island prison on Saturday, it added.

Kurdistan Workers' Party (PKK) leader Ocalan, who was captured in Nairobi in 1999, is serving a life sentence in Imrali prison in the Marmara Sea south of Istanbul.

The visit will follow a meeting between two Kurdish politicians and Ocalan on January 3.

Local media said Ocalan might brief his visitors on plans for a ceasefire and the disarmament of the PKK, which is branded a terrorist group by Turkey and its Western allies.

Posted by: Fred || 02/22/2013 00:00 || Comments || Link || E-Mail|| [376 views] Top|| File under:
Home Front: WoT
Democratic forces to foil all conspiracies against democracy: Kaira
[Dawn] Minister for Information and Broadcasting Qamar Zaman Kaira said Thursday that conspiracies against democracy were not something new but democratic forces would foil all such efforts to derail the system.

Speaking to media representatives in Islamabad, he said: "Let me assure you that elections will be held in the country as per schedule and no undemocratic change will ever come."

Responding to a question, he said all state organs were part of the government and an investigation would be held to check why no appropriate action was taken when intelligence agencies had warned against a possible attack on the Hazara community.

However,


denial ain't just a river in Egypt...


he said that as the matter was sub judice he could not speak more on it.

On another question, he said the leadership of the Pakistain People's Party had tried to end the politics of confrontation and that it would be unfortunate if the approach of Chaudhry Nisar Ali Khan prevails and the PML-N fails to hold direct consultations with the prime minister in order to forge a consensus on the caretaker set up.

He said the role of the caretaker prime minister would be very limited, adding that he or she would not be able to take decisions on the country's future.

Regarding consultations on the caretaker premier, he said a constitutional path would be followed in this regard and the name would be finalised at an appropriate time.

Replying to a question on the end of governor rule in Balochistan



...the Pak province bordering Kandahar and Uruzgun provinces in Afghanistan and Sistan Baluchistan in Iran. Its native Baloch propulation is being displaced by Pashtuns and Punjabis and they aren't happy about it...


, he said a decision would be made after consultation with all stakeholders.
Posted by: Fred || 02/22/2013 00:00 || Comments || Link || E-Mail|| [368 views] Top|| File under: Govt of Pakistan
India-Pakistan
UN Secretary General condemns Hyderabad attack
[THEHINDUBUSINESSLINE] UN Secretary General
the ephemeral Ban Ki-moon


... of whom it can be said to his credit that he is not Kofi Annan...


has joined the international community in condemning the terrorist attack in Hyderabad that killed more than a dozen people and injuring scores of others.
"Johnson, issue the 'Deeply Concerned' speech."
"Right, Your Excellency! Number Four, coming up!"
"No, wait! Make that the 'Strongly Condemn' statement."
"Okay. Number Seven, then!"
"And make it sincere."
"Number Seven with Heartfelt Condolences. Gotcha."
"And call me Your Excellency, dammit!"
"Sorry, Yer Excellency!"
"The Secretary-General strongly condemns the indiscriminate attacks against civilians which occurred in the Indian city of Hyderabad," said a statement issued by the office of the UN Secretary General yesterday. "He extends his heartfelt condolences to the families of the victims and to the Government and people of India."
Posted by: Fred || 02/22/2013 12:48 || Comments || Link || E-Mail|| [511 views] Top|| File under:
Operation to continue till arrest of LJ leadership
[Dawn] The federal government announced on Wednesday that the operation launched against the Lashkar-e-Jhangvi


... a 'more violent' offshoot of Sipah-e-Sahaba Pakistain. LeJ's purpose in life is to murder anyone who's not of utmost religious purity, starting with Shiites but including Brelvis, Ahmadis, Christians, Jews, Buddhists, Rosicrucians, and just about anyone else you can think of. They are currently a wholly-owned subsidiary of al-Qaeda ...


(LJ) would continue till the arrest of its entire leadership.

Briefing

news hound

s after a meting of the federal cabinet, Information Minister Qamar Zaman Kaira said all law-enforcement agencies were participating in the operation which had led to the killing of four LJ members and arrest of 170 people allegedly involved in carrying out attacks on Hazara Shias.

"We assure everybody in the country that the government will take the ongoing operation to its logical conclusion," he said.

Defending the Balochistan



...the Pak province bordering Kandahar and Uruzgun provinces in Afghanistan and Sistan Baluchistan in Iran. Its native Baloch propulation is being displaced by Pashtuns and Punjabis and they aren't happy about it...


government which has been under Zulfiqar Magsi since the imposition of governor's rule on Jan 14, Kaira said the federal government was satisfied with his performance and would keep on supporting him.

He rejected a perception that the army and the government were not on the same page on security measures taken for the Hazara community in Quetta. "The army is part of the government and we can use it whenever a need arises."

When asked that the army was ready to deploy its troops but the government had resisted the move, Mr Kaira said if tomorrow the province wanted army's deployment it could do it under the Constitution.

"Yes, in the past institutions used to act on their own, but now things are different and all of us are trying to work within a framework laid down in the Constitution," he said.

Posted by: Fred || 02/22/2013 00:00 || Comments || Link || E-Mail|| [385 views] Top|| File under: Lashkar e-Jhangvi
Hazara killers -- supported from Punjab to the Middle East
[Dawn] In the aftermath of the Quetta massacre, the arrests of a few Lashkar-e-Jhangvi


... a 'more violent' offshoot of Sipah-e-Sahaba Pakistain. LeJ's purpose in life is to murder anyone who's not of utmost religious purity, starting with Shiites but including Brelvis, Ahmadis, Christians, Jews, Buddhists, Rosicrucians, and just about anyone else you can think of. They are currently a wholly-owned subsidiary of al-Qaeda ...


(LeJ)

faceless myrmidons

have been looked upon warily as nothing more than a ploy to placate an angry nation.

If there was sincerity and strategic considerations behind this move, however, the headquarters of the Sunni

beturbanned goon

group in Punjab would have been dismantled much earlier.
Continued on Page 49
Posted by: Fred || 02/22/2013 00:00 || Comments || Link || E-Mail|| [394 views] Top|| File under: Lashkar e-Jhangvi
BB murder site washed off after collecting evidences: witnesses
[Dawn] Two main prosecution witnesses in Benazir Bhutto


... 11th Prime Minister of Pakistain in two non-consecutive terms from 1988 until 1990 and 1993 until 1996. She was the daughter of Zulfikar Ali Bhutto, founder of the Pakistain People's Party, who was murdered at the instigation of General Ayub Khan. She was murdered in her turn by person or persons unknown while campaigning in late 2007. Suspects include, to note just a few, Baitullah Mehsud, General Pervez Musharraf, the ISI, al-Qaeda in Pakistain, and her husband, Asif Ali Zardari, who shows remarkably little curiosity about who done her in...


's murder case on Thursday apprised an anti-terrorism court that the

scene of the crime

was washed off after collecting all necessary evidences as per practice followed in such incidents.

District Emergency Officer Dr Abdul Rehman and Firefighting Officer Ghulam Muhammad Naz appeared before Special Judge of ATC-1 Chaudhry Habibur Rehman for cross-questioning and informed that if the incident site was not cleansed timely, the law and order situation would have worsened there.
Continued on Page 49
Posted by: Fred || 02/22/2013 00:00 || Comments || Link || E-Mail|| [384 views] Top|| File under: Govt of Pakistan
Army supports election on schedule
ISLAMABAD - Pakistan Army has made it clear that the military supports free, transparent and timely elections in the country.


I support my winning the Powerball...

Speaking to media here on Thursday, military spokesman, Major General Asim Salim Bajwa repudiated media reports that recent moves by certain political forces including cleric Tahirul Qadri to question the integrity of the Election Commission of Pakistan (ECP) were backed by the army in an apparent bid to secure postponement of elections.

"Army has nothing to gain from delay in polls," he said adding that the army wishes that general elections should be held in the country according to schedule in a free, fair and transparent manner.


And if you can't believe a Pakistani army general when he's talking about democracy, who can you believe?

The Inter-Services Public Relations director-general said any decision to deploy army in Balochistan would be made by the government. It could call out the army in the province or any city under article 245 of the constitution to help civilian administration control law and order.

Maj-Gen. Bajwa said the army has been supporting the democratic government for five years, adding why would it be changed in the end? What would army gain if polls are delayed, he asked.

Frontier Constabulary is leading operation in Balochistan with the assistance of intelligence and police, he said and added they are taking action against all terrorist outfits including Lashkar-e-Jhangvi.
Posted by: Steve White || 02/22/2013 00:00 || Comments || Link || E-Mail|| [412 views] Top|| File under:
Israel-Palestine-Jordan
UN Secretary-General "Deeply Concerned" About Hunger-Striking Palestinian Prisoners
[ENGLISH.PNN.PS] UN Secretary-General
the ephemeral Ban Ki-moon


... of whom it can be said to his credit that he is not Kofi Annan...


expressed his deep concern over the "rapidly deteriorating condition of Paleostinian prisoners in Israeli custody who are on hunger strike," and especially the troubling case of Samer Issawi, who has been on a hunger strike now for 212 days.

According to a statement from Ban Ki-moon on Tuesday, 19 February, he has received letters from both Paleostinian President Abbas and the Secretary-General of the League of Arab States about the prisoner situation. He reportedly spoke via telephone with Israeli Prime Minister about the issue.
Continued on Page 49
Posted by: Fred || 02/22/2013 00:00 || Comments || Link || E-Mail|| [495 views] Top|| File under: Palestinian Authority
Syria-Lebanon-Iran
Damascus Car-Bombing Spotlights U.S.-Russian Rift, U.N. Inaction
A car bomb exploded in Damascus on Feb. 21 near the headquarters of Syria's ruling Baath Party. It also happened to be a stone's throw from the Russian embassy. The suicide attack killed more than 50 people.

On those facts, everyone can agree.

Still, in a bitter exchange between its spokespeople carried out over e-mail, the U.S and Russia blamed each other for failure to agree on a basic and toothless United Nations Security Council statement condemning the terrorist act.

The incident painfully underlines the UN's two-year paralysis over a conflict that has left 70,000 dead and offers further proof of how bad relations between the two super-powers have become.

Here it is how it played out, virtually.

At 6:49 p.m., the Russian press office — which very rarely communicates — sent around an e-mail accusing the U.S. of blocking its proposed statement on the attack, which the Russians say caused severe damage to their embassy's housing compound and chancellery:

"We consider unacceptable this search for justifications for terrorist actions."

The Russians then took it a step further, taking a swipe at the Sept. 11 attack in Benghazi, Libya, on the U.S. compound:

"It is obvious that by doing so the U.S. delegation encourages those who have been repeatedly targeting American interests, including US diplomatic missions."

The U.S. mission to the UN didn't respond immediately to a request for comment. The response came a day later when its spokeswoman, Erin Pelton, issued a tersely worded statement.

The Russian assertion is false, she said.

"The U.S. had requested an addition to the statement to also call out the Syrian government for its continue use of heavy weaponry against civilians," Pelton said. "Unfortunately, if predictably, Russia rejected the U.S. suggested language as 'totally unacceptable' and withdrew its draft statement."

Russia has vetoed three resolutions to hold President Bashar al-Assad largely responsible for his country's descent into chaos. The last attempt was July 19. Since then, the UN has been a spectator on the sidelines to the ongoing carnage.

Posted by: tipper || 02/22/2013 16:19 || Comments || Link || E-Mail|| [1395 views] Top|| File under:
FSA Chief of Staff Warns Nasrallah: We Know How to Get to You
We certainly wouldn't object...
[An Nahar] General Selim Idriss, chief of staff of the rebel Free Syrian Army, on Thursday launched a scathing attack on Hizbullah leader His Eminence Sayyed Hassan Nasrallah


The satrap of the Medes and the Persians in Leb...


, describing him as a "criminal" and "leader of Shabiha."

"The killer does not belong to a religion, sect or nationality, and any killer will be killed eventually," Idriss said, according to a statement issued by the Joint Command of the Free Syrian Army.
Continued on Page 49
Posted by: Fred || 02/22/2013 00:00 || Comments || Link || E-Mail|| [1456 views] Top|| File under: Hezbollah
Hotel California: Jihadists From Caucasus Arrive In Syria
Group calling itself 'The Battalion of Immigrants to Syria' promises to help implement Sharia law

A group of Jihadists from the Caucasus has recently arrived in Syria and appeared in a video posted Wednesday night on the Free Syrian Army's Facebook page.

According to the web page, the men have come to fight the Bashir al-Assad regime under the banner of Jabhat al-Nusra, a faction of the Syrian opposition that is classified as a terrorist group by the US government.

Against the backdrop of black al-Qaeda flags, an unnamed man speaking Russian -- simultaneously translated into Arabic -- said he belonged to an organization called "The Batallion of Immigrants to Syria" (Katibat Al-Muhajireen ila bilad A-Sham). He sent regards to his hosts from his Amir, or commander, Omar A-Shishani, a moniker which may indicate the group's Chechen origin.

"O brothers, we have missed many opportunities to apply Sharia law in this land. We will not miss another opportunity to apply Sharia law in this land and across the world," the man said.

"We will fight here until we achieve one of two goods: either victory or martyrdom," the man added, appealing to his audience for financial support for his group's "jihad."

Next spoke the group's deputy Amir, a man named Abu-Musab. In an unaccented Arabic, Abu-Musab called on viewers to join the jihad in Syria, stressing that it is an individual obligation placed on every

Mohammedan

.

Last week, British Foreign Secretary William Hague warned that Syria has become a magnet for Western jihadists who could potentially harm Europe upon their return from the battlefield.

According to Hague, Syria is now the "number one destination for jihadists anywhere in the world today."

The Caucasus is a region in southeastern Europe that lies between the Black and Caspian seas.
Posted by: trailing wife || 02/22/2013 00:00 || Comments || Link || E-Mail|| [475 views] Top|| File under:
Terror Networks
UK trial reveals new al Qaeda strategy
The trial of three Birmingham men convicted Thursday of plotting to launch a "catastrophic" suicide bombing attack in the United Kingdom revealed that al Qaeda has developed a new strategy to target the West.

The new strategy involves a teacher-training approach in which a select few Western operatives are taught bombmaking and other aspects of terrorist tradecraft in the tribal areas of Pakistan and are then instructed to return back to the West to "spread the knowledge" to a larger body of Islamist extremists keen on launching attacks.

The new approach is a response to the growing toll of drone strikes which have made travel to the tribal areas increasingly perilous for Western recruits and significantly diminished al Qaeda's ability to orchestrate terrorist plots from the region.

The trial revealed that terrorist groups in Pakistan are actively dissuading Western militants from making the trip.

Two of those convicted Thursday -- Irfan Naseer and Irfan Khalid -- received 40 days of terrorist training in the tribal areas of Pakistan in the spring of 2011, mostly inside houses in the valleys of Waziristan.

In conversations bugged by British police, the plotters described being handled by al Qaeda operatives and having attended a training camp run by Harakat al Mujahideen, a Pakistani terrorist group closely affiliated with al Qaeda.

The recordings revealed that like other Western militants before them, they were provided detailed instruction in the tricky and potentially hazardous methods to make bombs out of substances readily available in the West, and practiced detonating them. Their instructors included Arabs and Pakistanis.

They also were taught how to put poisons in face creams.

And their teachers emphasized they should put nails inside their bombs, to act as razor-sharp shrapnel.

Naseer, a pharmacy major and the plot's alleged ringleader, was heard recalling how one of their trainers had said the July 7, 2005, London bombers had missed an opportunity to kill more people by failing to put nails in their devices.
Posted by: tipper || 02/22/2013 05:16 || Comments || Link || E-Mail|| [1437 views] Top|| File under:
Revealed: Al-Qaeda's 22 Tips For Dodging Drones
Al-Qaeda's list of 22 tips for dodging drone attacks - including at least one believed to originate with Osama bin Laden - has been found hidden inside a manila envelope in a building abandoned by Islamists in Mali.


Clearly, the universe is balancing the scales for the mess left unprotected after the Benghazi debacle. I wonder what else will be found in Mali...

Read the list in full here

The document includes advice such as "hide under thick trees" (believed to be bin Laden's contribution), and instructions for setting up a "fake gathering" using dolls to "mislead the enemy".

Continued on Page 49
Posted by: trailing wife || 02/22/2013 00:43 || Comments || Link || E-Mail|| [563 views] Top|| File under:
Who's in the News
36
[untagged]
8
Arab Spring
5
Boko Haram
4
al-Qaeda in North Africa
3
Govt of Pakistan
2
Lashkar e-Jhangvi
2
Hezbollah
1
Jamaat-e-Islami
1
Govt of Iran
1
Palestinian Authority
1
al-Nusra
1
Taliban
1
Fatah
1
Ansar Dine
1
Govt of Syria
1
Thai Insurgency
Bookmark
E-Mail Me
The Classics
The O Club
Rantburg Store
Comments Spam
The Bloids
The Never-ending Story
Thugburg
RSS Links
Gulf War I
The Way We Were
Bio
Merry-Go-Blog
Hair Through the Ages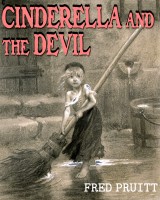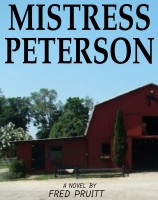 On Sale now!


A multi-volume chronology and reference guide set detailing three years of the Mexican Drug War between 2010 and 2012.

Rantburg.com and borderlandbeat.com correspondent and author Chris Covert presents his first non-fiction work detailing the drug and gang related violence in Mexico.

Chris gives us Mexican press dispatches of drug and gang war violence over three years, presented in a multi volume set intended to chronicle the death, violence and mayhem which has dominated Mexico for six years.
Click here for more information


Meet the Mods
In no particular order...


Steve White
Seafarious
Pappy
lotp
Scooter McGruder
john frum
tu3031
badanov
sherry
ryuge
GolfBravoUSMC
Bright Pebbles
trailing wife
Gloria
Fred
Besoeker
Glenmore
Frank G
3dc
Skidmark
Alaska Paul



Better than the average link...



Rantburg was assembled from recycled algorithms in the United States of America. No trees were destroyed in the production of this weblog. We did hurt some, though. Sorry.
54.80.185.137