Afghanistan
AP Reporter Records Execution Of Women By Taliban
An Afghan journalist who contributes to The Associated Press was freed Friday after his pictures and video footage of two women brazenly executed by the Taliban led intelligence officials to hold him for questioning for two days.

Rahmatullah Naikzad confirmed that authorities had released him, saying he was "fine," and that he'd been let go in time to attend a family funeral.

Naikzad's pictures and footage of the slain women in central Ghazni province, a few hours outside of the capital, were aired internationally and in Afghanistan, prompting widespread anger in Afghanistan over the killings.

President Hamid Karzai personally condemned the crime and, on Wednesday, Afghan intelligence authorities requested Naikzad visit their offices in Ghazni and answer questions about what he knew about the killings.

Prior to covering the executions of the women, whom the Taliban accused of working as prostitutes on a U.S. base in Ghazni city, Naikzad said the Taliban contacted him and asked him to attend the trial of a man and several women accused of various crimes. He said he did not know if the Saturday, July 12, trial would result in an execution.

Naikzad's pictures included one of the two burqa-clad women sitting next to each other a few minutes before their executions. Another photo showed their bodies the following morning, when Naikzad returned to the scene.

His video footage and photos did not show the actual execution, but the audio track did record the women's screams. He told the AP that the Taliban would not allow him to record images of the killings.

Naikzad, a native of the town of Ghazni in the Afghan province of the same name, has worked for AP Television News and AP Photos since July 2007. He also works with a local radio station and is known to government officials in the region, including Kazim Allayar, the deputy governor of Ghazni, who described Naikzad as a good person.

In Afghanistan, it is common for journalists from both local and foreign news organizations to communicate with Taliban. Spokesmen for the hardline militia frequently issue statements and can be reached by phone, text message and e-mail. On occasion, elements of the Taliban also communicate directly with local government officials.

Militants hold sway in sizeable tracts of the country, particularly in the south and east. Much of Ghazni also has come under Taliban control.
Posted by: Anonymoose || 07/18/2008 20:34 || Comments || Link || E-Mail|| [400 views] Top|| File under:
Afghanistan installing security cameras along Chaman border
The Afghan Border Security Force has started installing security cameras along the Chaman border while Pakistan has expressed concerns over this initiative, Voice of America reported on Thursday. Afghan security officials said that they were installing cameras in a bid to stop the entrance of militants into Afghanistan, Voice of America reported. It quoted an Afghan border military official as saying that militants coming from Pakistan were using the Chaman border to carry out terrorist activities inside Afghanistan's southern and southwestern areas. Quoting FC sources deployed at Chaman border, the show said that Pakistan had serious concerns over the installation of these security cameras and would raise the issue in the upcoming tri-partite commission meeting this month.
Posted by: Fred || 07/18/2008 00:00 || Comments || Link || E-Mail|| [302 views] Top|| File under: Taliban
British say troops kill Taliban big turbans
In Helmand province in southern Afghanistan, the British Defense Ministry said, British troops killed a senior Taliban leader. Mullah Bismullah Akhund was killed Saturday in the Now Zad district of Helmand, long a Taliban bastion.

The Defense Ministry, in a statement Wednesday, called Bismullah "a senior key facilitator and logistician responsible for the northern Helmand region." The ministry says his death will disrupt the Taliban's leadership structure and hamper the group's ability to conduct attacks. "He is believed to have commanded numerous fighters and was identified by Task Force Helmand as a key player in the insurgency, and criminality, before the strike," according to the International Security Assistance Force.

British troops, who are part of the assistance force, announced the killing Thursday. Saturday's operation occurred 15 days after British troops killed another senior Taliban militant, Sadiqullah, in an Apache missile strike. "Bismullah was closely associated with local Taliban leader Mullah Rahim, whose brother was also killed during this operation," the International Security Assistance Force said.

The Defense Ministry said that "combined with the elimination of Sadiqullah, this is the most significant blow struck against the Taliban logistics and facilitation chain in northern Helmand this year."

The U.S.-led coalition said it also is investigating an airstrike in western Afghanistan's Farah province. Launched after a coalition convoy was attacked Tuesday, it struck a house and killed eight.

Posted by: Fred || 07/18/2008 00:00 || Comments || Link || E-Mail|| [402 views] Top|| File under: Taliban
NATO: 'High-priority' Taliban leaders killed in Shindand
(CNN) -- Local security forces and coalition soldiers in western Afghanistan killed several insurgents Thursday in what the NATO command called a "successful operation against high-priority Taliban targets." The operation took place in the Shindand district of Herat province. Two Taliban leaders, Haji Dawlat Khan and Haji Nasrullah Khan, and "significant number of other insurgents" were killed, according to a statement from NATO's International Security Assistance Force.

It added there was no evidence of civilian casualties or accidental damage in the operation, in which a "number of men were discovered handcuffed and imprisoned in appalling conditions in one of the insurgent compounds."

The incident reflects the increasing violence between troops and Taliban militants across Afghanistan and the growing concern in the United States that the war there should be more of a priority than it has been. Since May, the deaths of U.S. and allied troops have far outpaced the toll in Iraq. On Thursday, the toll in Afghanistan was 21 compared to six in Iraq. The International Security Assistance Force did not provide the nationality of the soldier who died in Afghanistan Thursday. Two top Pentagon officials said Wednesday they expect to be able to recommend more troop reductions in Iraq this fall and will try to find ways to increase troops in Afghanistan.

One of the toughest fronts in the war has been the southern province of Helmand. The British Defense Ministry said its troops in southern Afghanistan killed a senior Taliban leader, two weeks after another leading militant died in a British missile attack.

Mullah Bismullah Akhund was killed Saturday in the Now Zad district of Helmand, long a Taliban bastion. The Defense Ministry, in a statement on Wednesday, called Bismullah "a senior key facilitator and logistician responsible for the northern Helmand region." The ministry says his death will disrupt the Taliban's leadership structure and hamper the group's ability to conduct attacks.
Posted by: Fred || 07/18/2008 00:00 || Comments || Link || E-Mail|| [286 views] Top|| File under: Taliban
Africa Horn
Somali Stiffs Summed
At least 13 people were killed during Tuesday clashes in the Somali capital Mogadishu and a regional town of Berdale, Radio Garowe reported today. In Mogadishu, Islamist insurgents attacked a police station and engaged officers in a fierce battle that killed at least 6 people and wounded 7 others, according to witnesses.

A Medina Hospital official said that one police officer and two insurgents are among the wounded people being treated at the hospital.

Four of the victims died when a shell hit their home, neighbors reported.

A Mogadishu police spokesman told reporters that they killed 3 insurgents and repulsed the attack, while Islamist spokesman Abdirahim Isse Addow claimed that the insurgents briefly seized control of the police station. There were no independent reports to verify either claim.

In a separate battle, insurgents ambushed a joint Somali-Ethiopian force that was traveling by foot in Berdale town, in Bay region where the country's parliament sits. The bodies of at least 7 people - all of them fighters - were discovered on Wednesday by Berdale residents and town elders. According to reliable reports, 9 others were wounded during the 20-minute battle.

Islamist spokesmen claimed on local radio to have killed "many soldiers" and "burned vehicles." But one witness told Radio Garowe that "hundreds of Somali and Ethiopian troops arrived afterwards, flying the Somali flag." He stated that he "did not see any burning trucks," but admitted seeing wounded soldiers being transported out of Berdale.
Posted by: Steve White || 07/18/2008 00:00 || Comments || Link || E-Mail|| [287 views] Top|| File under: Islamic Courts
Heavy Fighting Kills 5 in Somali Capital
Witnesses in Somalia say heavy fighting between Islamist insurgents and Ethiopian troops has killed at least five people in the capital. The latest fighting began after Islamic rebels attacked an Ethiopian military base in Mogadishu. Witnesses say several civilians were killed by stray bullets and mortar fire.
Posted by: Fred || 07/18/2008 00:00 || Comments || Link || E-Mail|| [293 views] Top|| File under: Islamic Courts
Africa North
US freezes assets of 4 in Algerian branch of Al-Qaeda
US authorities slapped sanctions Thursday on four suspected leaders of an Algerian branch of Al-Qaeda, saying the group had carried out "numerous attacks" in Algeria.

The US Treasury designated the four leaders of Al-Qaeda in the Lands of the Islamic Maghreb (AQIM), who had been were added to a United Nations list of people linked to Osama Bin Laden, Al-Qaeda and the Taliban.

Those named included Salah Gasmi, identified as the head of the group's information committee; Yahia Djouadi, based in northern Mali and and leader of a cell that includes southern Algeria; Ahmed Deghdegh, identified as the group's finance chief and designated negotiator; and Abid Hammadou, a deputy leader a battalion based in northern Mali.

According to US officials AQIM carried out three attacks east of Algiers in early June 2008, including a bombing near a train station that killed a French national. The group was also believed to be responsible for the abduction of two Austrian tourists in Tunisia in February. One leader of the group told the New York Times in July that the group was prepared to attack the United States or its interests anywhere in the world.

The US action will freeze any assets of the individuals and prevent any Americans from financial dealings with them. "Algeria has shown remarkable courage in the face of horrifying terrorist attacks against its people," said Adam Szubin, director of the Treasury's Office of Foreign Assets Control (OFAC). "The four terrorists that we have targeted today are among the most culpable for this violence, as leaders of Al-Qaeda in the Lands of the Islamic Maghreb."

This article starring:
ABID HAMADU
al-Qaeda in North Africa
Adam Szubin, director of the Treasury's Office of Foreign Assets Control
AHMED DEGHDEGH
al-Qaeda in North Africa
SALAH GASMI
al-Qaeda in North Africa
YAHIA DJUADI
al-Qaeda in North Africa
Posted by: Fred || 07/18/2008 00:00 || Comments || Link || E-Mail|| [283 views] Top|| File under: al-Qaeda in North Africa
Europe
Spain's Supreme Court Clears 4 in Madrid Train Bombing Case
Spain's supreme court has overturned the convictions of four of the 21 people found guilty of involvement in the 2004 Madrid train bombings that killed 191 people. The four men had been convicted of charges ranging from membership of a terrorist group to supplying explosives.

The court also upheld a lower court's acquittal of one of the alleged masterminds of the al-Qaida inspired attacks, Rabei Ousmane Sayed Ahmed, also known as Mohammed the Egyptian. The Supreme court said Thursday there was not enough evidence to condemn him as an organizer of the attack.


"Yeah. Da witnesses is all dead!"

The early morning bombing of four packed commuter trains was the deadliest terror attack in the west since the September 11 attacks in the US in 2001.

This article starring:
MOHAMED THE EGYPTIAN
al-Qaeda in Europe
RABEI USMANE SAIED AHMED
al-Qaeda in Europe
Posted by: Fred || 07/18/2008 00:00 || Comments || Link || E-Mail|| [292 views] Top|| File under: al-Qaeda in Europe
Home Front: WoT
Severe Level-2 Threat Warning: Imminent, Gulf State or Turkey
Arab language researchers of the Targeted Actionable Monitoring Center have intercepted communications from an organization closely associated with international terrorists, to include al Qaeda.

Previously intercepted communications from this organization has been proven over time to be reliable.

The communications indicated:

- Jihadist terror cells have been dispatched to an undisclosed location to execute a large scale attack.
- The report calls on everyone to pray for the operation's success.
- For the reason of OpSec, the terrorist organization was not releasing this location of the attack

An analysis of this threat leads the TAM-C to believe that the large attack may include the Persian Gulf states or Turkey.

Such an analysis is based on earlier communications isolating these regions and the need to target westerners or governments that support the United States in these regions.

Conclusion: This is a clear threat on an imminent attack, and all ITRR clients should take this threat seriously.

Security management professionals are encouraged to immediately assess their preparedness to detect, deter, mitigate, and respond to an act of terror.

Clients of the Targeted Actionable Monitoring Center have received detailed information and the relevant client case workers will receive information as intelligence unfolds.

Timeline: Through 06 August 2008
Posted by: Anonymoose || 07/18/2008 18:50 || Comments || Link || E-Mail|| [424 views] Top|| File under:
India-Pakistan
2 die in clashes between militants
Two commanders of the Umer Khalid group and the Shah Sahib group, the rival militant groups fighting in Mohmand Agency, died on Thursday, raising the death toll in the ongoing fighting to three. Sources said that the clashes started between the two militant groups on Tuesday in the Khwazai area. Commander Nisar, who was from the Commander Umer Khalid group and Mansoor, who was from the Shah Sahib group, were seriously injured in the clashes on Tuesday. According to latest reports due to the mediations of a jirga formed by the political administration, the militant groups had ceased fire. Both sides had released hostages and withdrawn from their positions. The next meeting of the jirga would be held after three days.

This article starring:
Khwazai area
Mohmand Agency
COMANDER NISAR
Taliban
SHAH SAHIB
Taliban
UMER KHALID
Taliban
Posted by: Fred || 07/18/2008 00:00 || Comments || Link || E-Mail|| [301 views] Top|| File under: Taliban
Swat police arrest 3 would-be bombers
Swat police on Thursday arrested three suspected would-be suicide bombers, including one tasked to attack security forces, police officials told reporters in Mingora. Police arrested the three suspects during a routine check at the Ghat Pewchar checkpost in Matta tehsil, the officials said in a press briefing. The officials produced one of the young men at the briefing. "I was being imparted training to carry out a suicide attack and target security forces," 13-year-old Sardar told reporters.

This article starring:
Ghat Pewchar checkpost
Matta tehsil
Mingora
Posted by: Fred || 07/18/2008 00:00 || Comments || Link || E-Mail|| [395 views] Top|| File under: Taliban
Army drives militants from Hangu villages
Security forces on Thursday hit militants around Hangu district, clearing several Taliban strongholds, sources told Daily Times. "We have cleared Shamana Fort and Zarguri and Naryab areas north of Hangu," military spokesman Major General Athar Abbas told Daily Times by telephone. He added that the "operation will be expanded as some areas are yet to be cleared".

In the crackdown launched late on Wednesday, "the security forces, backed by tanks and gunship helicopters, also secured Naryab Dam", local officials said. The spokesman said there were some casualties on the militants' side, adding that the exact numbers were not available.

Taliban spokesman Mulla Shaheen confirmed the clashes, conceding that four militants had been wounded. Sources in the security agencies said four vehicles of the militants were also hit in Zarguri and Sarmalo. The militants retaliated by firing rocket-propelled grenades at the security forces that called in gunship helicopters and targeted the area near Torawarey, the sources added. "There's normal resistance and now our troops are advancing," Abbas said, according to AFP.

Orakzai: Residents said intermittent mortar fire could be heard, but intelligence and government officials, speaking on condition of anonymity, said most militants had already fled to Orakzai, a neighbouring tribal region. Security forces launched the crackdown after 15 soldiers were killed in an ambush last weekend.
Posted by: Fred || 07/18/2008 00:00 || Comments || Link || E-Mail|| [314 views] Top|| File under: Taliban
Pakistan army targets militants, Baitullah threaten local government
A top Taliban leader threatened Thursday to attack the provincial government in northwestern Pakistan unless it quits after the army launched an operation against militants in response to an ambush that killed 17 troops.

Spokesman Maj. Gen. Athar Abbas said army forces, backed by helicopter gunships, drove out militants from the town of Zargari, and were advancing to other militant hideouts nearby. He gave no report of casualties, but local police official Saif Ullah said two civilians were hurt Thursday when a mortar landed near their home on the outskirts of Zargari.

Militant supporters of Pakistani Taliban leader Baitullah Mehsud on Saturday ambushed a convoy of paramilitary Frontier Corps near Zagari and killed 17 troops. Five militants also died in the clash, which came days after police arrested a militant known as Rafiuddin, a deputy of Mehsud. "We have cleared those areas of militants where they attacked and killed our soldiers," Abbas said.

An army statement said the operation was called by the government of North West Frontier Province to secure Hangu district, where Zagari is located, and would continue until the area was cleared of militants.

A spokesman for Mehsud blamed the provincial government for military operations in Hangu and other frontier regions. Maulvi Umar said in response, Taliban would not honor peace deals signed with provincial authorities and threatened violence if the North West Frontier Province administration, which came to power after Feb. 18 national elections, did not quit. "We will attack the provincial government and the ANP leaders after five days if they do not quit," he said, referring to the Awami National Party.

Provincial government spokesman Iftikhar Hussain rejected the threat, saying the administration had a popular mandate. "We will not step down (based) on a threat from some individual," he said. "They are threatening to follow the path of violence, while we believe in peace."

The ANP government has negotiated peace deals with militants and tribes in regions including the Swat Valley and Khyber since the election that ousted from power allies of President Pervez Musharraf.

In a shift in policy, the new civilian administration has promoted dialogue to curb the escalating militant violence in Pakistan rather than relying on the military force often used by Musharraf, a former army strongman and key ally in the U.S.-led war on terror. U.S. officials have expressed concern that the peace deals give Taliban and al-Qaida militants more freedom in Pakistan's tribal regions and say the tactic has led to a spike in cross-border attacks into Afghanistan.
Posted by: Fred || 07/18/2008 00:00 || Comments || Link || E-Mail|| [320 views] Top|| File under: Taliban
Israel-Palestine-Jordan
Jewish - Muslim spat sours Saudi interfaith meeting
No, it couldn't be!



MADRID (Reuters) - A groundbreaking interfaith conference this week ended on a sour note, with a political spat between Muslims and Jews that Saudi organizers wanted to avoid.

Hopes of a follow-up meeting appeared to be scotched.


It was the Jews fault


Saudi Arabia's King Abdullah had gathered followers of the world's major faiths for the Madrid conference to seek religious reconciliation and showcase a more liberal image of his kingdom's austere version of Sunni Islam.


That would be wahabism


It was the first time Saudi Arabia, where non-Muslims cannot practise their faith openly, had invited Jews to such a meeting and the aim was to skirt hot issues like the Palestinian-Israeli conflict, in order to focus on problems facing humanity.


How nice of them


But televised exchanges between Jewish Rabbis and Muslim participants went too far, according to one Middle Eastern diplomat.


What, they refused to pay the poll tax?


"This was too much, it crossed the line," said the diplomat, who asked not to be named.

Organizers played down a discussion on Zionism between Ezzeddin Ibrahim, an adviser to the president of the United Arab Emirates, and Rabbi Marc Schneir, North American chairman of the World Jewish Congress, which drew media attention.

"UAE Official Attacks Zionism at Saudi Conference," said The New York Sun newspaper.
Posted by: Free Radical || 07/18/2008 16:13 || Comments || Link || E-Mail|| [376 views] Top|| File under:
Southeast Asia
Fresh attack in Thai South injures soldier after cease-fire claimed
(Xinhua) -- Insurgents in Thailand's southernmost province of Yala launched a fresh attack against soldiers on Thursday afternoon, just hours after some so-called insurgency leaders issued a cease-fire announcement through Thai army-controlled TV 5.

One soldier of an army patrol team was severely injured during the gun attack in Yala province, a military source told Xinhua.

The army unit was on patrol duty while the insurgents shot them from a roadside jungle. The attackers escaped from the venue after the attack and the injured soldier was rushed to a nearby hospital.


Posted by: Fred || 07/18/2008 00:00 || Comments || Link || E-Mail|| [348 views] Top|| File under: Thai Insurgency
Final Court Appeal of Convicted Bali Bombers Dismissed
Indonesia has denied final appeals for three men on death row convicted for deadly bombings on the island of Bali in October, 2002. Chad Bouchard reports from Jakarta.

The Indonesian Supreme Court rejected appeals from the three Islamic militants, and sent their decision to a district court in Bali. The decision means Ali Ghufron, Imam Samudra and Amrozi Nurhasyim are one step closer to the firing squad.

The men were convicted in 2003 for their part in deadly nightclub bombings, which killed 202 people on the resort island. Court officials say their most recent appeal, which was filed in May, was declared invalid. Their last option is to appeal for clemency from Indonesia's president, but the men have repeatedly stated they would not do so because they are unwilling to admit wrongdoing.

Deputy Attorney General Abdul Hakim Ritonga says the three men are running out of legal options. He says in the case of the three bombers, they are waiting word on the decision from the Supreme Court. After that, he says, there will be no longer a reason to delay the executions.
Posted by: Fred || 07/18/2008 00:00 || Comments || Link || E-Mail|| [325 views] Top|| File under: Jemaah Islamiyah
Who's in the News
54
[untagged]
11
Taliban
3
al-Qaeda
2
Thai Insurgency
2
Govt of Sudan
2
Islamic Courts
2
al-Qaeda in North Africa
2
Govt of Pakistan
2
Hamas
1
Iraqi Insurgency
1
Jamaat-e-Ulema Islami
1
al-Qaeda in Europe
1
Jemaah Islamiyah
Bookmark
E-Mail Me
The Classics
The O Club
Rantburg Store
The Bloids
The Never-ending Story
Thugburg
Gulf War I
The Way We Were
Bio
Merry-Go-Blog
Hair Through the Ages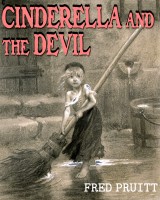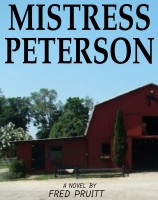 On Sale now!


A multi-volume chronology and reference guide set detailing three years of the Mexican Drug War between 2010 and 2012.

Rantburg.com and borderlandbeat.com correspondent and author Chris Covert presents his first non-fiction work detailing the drug and gang related violence in Mexico.

Chris gives us Mexican press dispatches of drug and gang war violence over three years, presented in a multi volume set intended to chronicle the death, violence and mayhem which has dominated Mexico for six years.
Click here for more information


Meet the Mods
In no particular order...


Steve White
Seafarious
Pappy
lotp
Scooter McGruder
john frum
tu3031
badanov
sherry
ryuge
GolfBravoUSMC
Bright Pebbles
trailing wife
Gloria
Fred
Besoeker
Glenmore
Frank G
3dc
Skidmark
Alaska Paul



Better than the average link...



Rantburg was assembled from recycled algorithms in the United States of America. No trees were destroyed in the production of this weblog. We did hurt some, though. Sorry.
34.238.189.171