-Lurid Crime Tales-
Group sex during hurricane leads to a decomposing body in the closet, police say
#FloridaMen ? Ewwwwwwww


Mitchell is described in the arrest report as a white Hispanic cross-dresser, five-six or five-seven, medium build and a balding pate he covers with a long blond wig. He refers to Watson as his husband.

Watson, the report says, admitted to punching Gonzalez in the face while asking where he kept his money. At Gonzalez's refusal to answer, Mitchell began swinging at Gonzalez's head with a hanger. Then a broomstick. Then an extension cord. Then, with Gonzalez's hands tied behind his back with a belt Watson applied, Mitchell poured hot grease on Gonzalez's head, police said.
Probably one of the seedier stories I've ever read.

Posted by: Frank G || 10/06/2017 00:00 || Comments || Link || E-Mail|| [335 views] Top|| File under:
Highland Park cop, tow firm stole cars, Detroit alleges
[DETROITNEWS] bankrupt, increasingly impoverished, reliably Democrat, Detroit
... ruled by Democrats since 1962. A city whose Golden Age included the Purple Gang...
officials accuse a Highland Park police officer of helping orchestrate an elaborate stolen vehicle scam, ramping up a legal battle over alleged corruption that involves cops, tow yards and collision shops.

The unnamed officer is referenced in a Sept. 11 counterclaim filed by Detroit in response to a lawsuit by tow company Nationwide Recovery Inc. over the city's August decision to suspend the company from doing business with Detroit.

In the filing, Detroit attorneys claim the officer helped Nationwide steal vehicles, which were towed to the company's yard. The city also accuses the officer of helping the company rack up exorbitant storage fees by failing to file paperwork letting owners know their vehicles had been recovered.

Detroit officials claimed in their court filing that Highland Park police are not cooperating with their investigation into the officer. Highland Park spokeswoman Marli Blackman said she cannot comment on ongoing litigation or investigations.

Detroit's counterclaim comes in the wake of multiple lawsuits that accuse Highland Park police officer James McMahon of illegally seizing people's property and forging a court document.

The civil rights lawsuits also claim McMahon and his partner, both white, referred to the Arab-Americans whose property was seized as "towel heads" and "camel jockeys." McMahon has not been charged with a crime.

Besides the unnamed Highland Park officer, Detroit's filing accuses Nationwide attorney Marc Deldin, who formerly represented Detroit towing magnate Gasper Fiore, of being part of the alleged stolen vehicle scheme. City officials said in their filing that Fiore is connected to Nationwide, although he's not listed as the owner.

"It is corruption on a wide scale," Detroit attorney Ronald Acho wrote in the filing. "The activities are so complex and involved that the City of Detroit does not yet know the full extent of the illegal activities."

In a separate case, Fiore was indicted in federal court as part of a Macomb County bribery scheme involving waste management company Rizzo Environmental Services.

After Fiore's indictment, Detroit officials in July suspended his companies from doing business with the city.


Posted by: Fred || 10/06/2017 00:00 || Comments || Link || E-Mail|| [201 views] Top|| File under:
Vegas survivor: Shot in leg or not, I'm standing for my president
[FOX] When Thomas Gunderson first heard the noise he thought a speaker had malfunctioned -- or maybe someone had shot off some fireworks.

But then he heard the screams -- and the 28-year-old from Newport Beach, California realized he was standing in the middle of a killing field.

Thomas Gunderson heard the first gunshots, he jumped into action -- helping people to safety outside the Mandalay Bay Resort and Casino.

In the early moments of the Las Vegas massacre Thomas joined other concert-goers to evacuate people to safety.

"There were a lot of people helping and risking their lives for others," Thomas told me in a telephone interview.

In the midst of the chaos and carnage, Thomas kept wondering if what was happening was really happening.

"We heard the rounds going off but we kept thinking, it's fake, it's fake," he said.

A split second later, a bullet plunged into Thomas' leg.
Posted by: Besoeker || 10/06/2017 00:00 || Comments || Link || E-Mail|| [179 views] Top|| File under:
Decades of Sexual Harassment Accusations Against Harvey Weinstein
[NYTIMES] Two decades ago, the Hollywood producer Harvey Weinstein invited Ashley Judd to the Peninsula Beverly Hills hotel for what the young actress expected to be a business breakfast meeting. Instead, he had her sent up to his room, where he appeared in a bathrobe and asked if he could give her a massage or she could watch him shower, she recalled in an interview.

"How do I get out of the room as fast as possible without alienating Harvey Weinstein?" Ms. Judd said she remembers thinking.

In 2014, Mr. Weinstein invited Emily Nestor, who had worked just one day as a temporary employee, to the same hotel and made another offer: If she accepted his sexual advances, he would boost her career, according to accounts she provided to colleagues who sent them to Weinstein Company executives. The following year, once again at the Peninsula, a female assistant said Mr. Weinstein badgered her into giving him a massage while he was naked, leaving her "crying and very distraught," wrote a colleague, Lauren O'Connor, in a searing memo asserting sexual harassment and other misconduct by their boss.

"There is a toxic environment for women at this company," Ms. O'Connor said in the letter, addressed to several executives at the company run by Mr. Weinstein.

An investigation by The New York Times


...which still proudly displays Walter Duranty's Pulitzer prize...


found previously undisclosed allegations against Mr. Weinstein stretching over nearly three decades, documented through interviews with current and former employees and film industry workers, as well as legal records, emails and internal documents from the businesses he has run, Miramax and the Weinstein Company.

During that time, after being confronted with allegations including sexual harassment and unwanted physical contact, Mr. Weinstein has reached at least eight settlements with women, according to two company officials speaking on the condition of anonymity. Among the recipients, The Times found, were a young assistant in New York in 1990, an actress in 1997, an assistant in London in 1998, an Italian model in 2015 and Ms. O'Connor shortly after, according to records and those familiar with the agreements.

In a statement to The Times on Thursday afternoon, Mr. Weinstein said: "I appreciate the way I've behaved with colleagues in the past has caused a lot of pain, and I sincerely apologize for it. Though I'm trying to do better, I know I have a long way to go."

He added that he was working with therapists and planning to take a leave of absence to "deal with this issue head on."

Lisa Bloom, a lawyer advising Mr. Weinstein, said in a statement that "he denies many of the accusations as patently false." In comments to The Times earlier this week, Mr. Weinstein said that many claims in Ms. O'Connor's memo were "off base" and that they parted on good terms.
Posted by: Fred || 10/06/2017 00:00 || Comments || Link || E-Mail|| [360 views] Top|| File under:
Caribbean-Latin America
Venezuela raises possibility of Russian military help to counter US
[MCCLATCHYDC] Venezuelan President Nicolás Maduro on Wednesday raised the possibility of getting military support from Russia to boost its defensive capabilities after President Donald Trump


...New York real estate developer, described by Dems as illiterate, racist, misogynistic, and what ever other unpleasant descriptions they can think of, elected by the rest of us as 45th President of the United States...


threatened to use force against the South American nation.

Speaking at an energy forum in Moscow, Maduro said his administration will discuss increased military cooperation with the Russian government during his visit this week.

"I am sure, even if we do not ask, we will be given even more support to boost Venezuela's defense capacity and

illusory sovereignty

," Maduro said.

Tensions are running high between Washington and Caracas. After Maduro defied warnings from the White House and rolled back democratic institutions, the Trump administration imposed sanctions as a punishment. Then, in August, Trump stunned U.S. and Venezuelan officials alike by raising the possibility of military force.


Posted by: Fred || 10/06/2017 00:00 || Comments || Link || E-Mail|| [310 views] Top|| File under: Commies
China-Japan-Koreas
2 million may die if North Korea nukes Seoul and Tokyo -- report
[RT] As tensions rise on the Korean Peninsula, a new report has estimated that, should
North Korea deploy its nuclear arsenal on Seoul and Tokyo, the

corpse count

could be up to 2.1 million, with around 8 million injured.
Over the past few months, the stand-off, with Pyongyang on one side, and the US and its allies on the other, has been escalating, with belligerent rhetoric and provocative military posturing on both sides. Amid these tensions, a study by 38 North ‐ a site on North Korean affairs run by Johns Hopkins University's School of Advanced International Studies ‐ has revealed the potential consequences of a nuclear strike launched by the North on its neighbors.

The report's author, Michael J. Zagurek Jr., notes that "history is replete with 'rational actors' grossly miscalculating, especially in crisis situations," and that another nuclear or missile test might trigger a hostile reaction from the United States, prompting a nuclear strike from the North Korean regime.

Estimating that Pyongyang has a nuclear arsenal of 25 warheads, Zagurek calculated what would happen if leader Kim Pudge Jong-un


...the overweight, pouty-looking hereditary potentate of North Korea. Pudge appears to believe in his own divinity, but has yet to produce any loaves and fishes, so his subjects remain malnourished...


decides to launch all of them at Seoul and Tokyo, since both Japan and South Korea are key US allies. Accounting for missile defense systems such as the THAAD, deployed in South Korea, and the Aegis Ashore ABM, due to be installed in Japan, he said that "not all 25 North Korean nuclear missile warheads will detonate on their targets."

Zagurek gave estimates of the casualty rates from 20 percent, 50 percent and 80 percent of the missiles hitting their targets. According to the highest estimates, 2.1 million people would be killed and another 7.7 million

maimed

.

Japan is the only country to have had two atomic bombs detonate on its territory as an act of war. On August 6, 1945, an American B-29 bomber dropped the world's first deployed nuclear weapon over Hiroshima, Japan, killing 80,000 and obliterating 90 percent of the city. This was followed three days later by another bomb dropped on Nagasaki, which killed another 40,000. Earlier that year, Tokyo was

Molotov cocktail

ed by American planes, leading to 100,000 civilian deaths.


Posted by: Fred || 10/06/2017 00:00 || Comments || Link || E-Mail|| [303 views] Top|| File under: Commies
Economy
Jobless Rate Slides to 4.2 % Despite Hurricanes
[Bloomberg] The number of workers on U.S. payrolls declined last month for the first time since 2010, reflecting major disruptions from hurricanes Harvey and Irma, Labor Department figures showed Friday. The jobless rate fell to a new 16-year-low while wage gains accelerated.
Posted by: Besoeker || 10/06/2017 08:53 || Comments || Link || E-Mail|| [273 views] Top|| File under:
Fifth Column
NFL players' union teamed up with George Soros to fund leftist advocacy groups
[WASHINGTONTIMES] Even before its feud over the national anthem with President Trump, the NFL Players Association wasn't on the same political team as many of its fans, judging from its contributions to leftist advocacy groups.

Tax documents released by 2ndVote show the NFLPA donated $5,000 in 2015 to the Center for Community Change Action, a group active in the anti-Trump resistance and bankrolled by a host of liberal foundations, including top Democratic donor George Soros
...
either Ernst Stavro Blofeld or Auric Goldfinger come true...
's Foundation for Open Society.

A member of the AFL-CIO, the NFLPA also contributed in 2013 and 2015 to Working America, the AFL-CIO's community affiliate, which Open Secrets said spent $1 million in 2016 to defeat Mr. Trump.

Working America has since mobilized against the Republican tax-cut framework, denouncing it as the "Trump tax scam."

The NFLPA contributed $5,000 in 2014 to Jobs with Justice, another pro-union group backed by Mr. Soros, and $5,000 in 2013 to the progressive Los Angeles Alliance for a New Economy.


Posted by: Fred || 10/06/2017 00:00 || Comments || Link || E-Mail|| [342 views] Top|| File under:
Government
'Calm Before the Storm': Trump Makes Cryptic Remark at Military Dinner
[ABC] President Donald Trump made a series of cryptic remarks during a pre-dinner photo session with his top military advisers and their spouses Thursday night in the State Dining Room of the White House.

As photographers snapped pictures and recorded video, Trump asked reporters: "You guys know what this represents?"

"Maybe it's the calm before the storm," he said, answering his own question.
Posted by: Besoeker || 10/06/2017 09:04 || Comments || Link || E-Mail|| [420 views] Top|| File under:
Russian hackers stole U.S. cyber secrets from NSA
[REUTERS] Russian government-backed hackers stole highly classified U.S. cyber secrets in 2015 from the National Security Agency after a contractor put information on his home computer, the Wall Street Journal reported on Thursday, citing unnamed sources.


The NSA really has no excuse for being careless about the security of their files.

The theft included information on penetrating foreign computer networks and protecting against cyber attacks and is likely to be viewed as one of the most significant security breaches to date, the newspaper reported.

The NSA declined to comment, citing agency policy "never to comment on our affiliates or personnel issues."

Rooters

was not able to independently verify the report.

If confirmed, the hack would mark the latest in a series of breaches of classified data from the secretive intelligence agency, including the 2013 leaks of data on classified U.S. surveillance programs by contractor Edward Snowden.

Republican U.S. Senator Ben Sasse, a member of the Senate Armed Services Committee, said in a statement that, if true, the details in the report were alarming.

"The NSA needs to get its head out of the sand and solve its contractor problem," Sasse said. "Russia is a clear adversary in cyberspace and we can't afford these self-inflicted injuries."


Assuming it was the Russians, and not someone like the CIA pretending to be Russian.
Posted by: Fred || 10/06/2017 00:00 || Comments || Link || E-Mail|| [301 views] Top|| File under:
Science & Technology
Why beer makes you happy - and it's not just the alcohol
[DPA-INTERNATIONAL] Know that warm, fuzzy feeling you get when you've got a beer in your hand after a long day's work? It might not just be the alcohol that's making you feel that way.

According to new research by the University of Erlangen-Nuremberg in Germany, there's an ingredient in beer that activates the brain's reward centre in a similar way to dopamine.

Hordenine, which is found in beer malt, among other things, has a similar effect to the so-called "happy hormone." Researchers have found that hordenine and dopamine both stimulate the so-called dopamine receptor D2 in the brain.

Scientists are yet to establish whether the amount of hordenine contained in beer can produce a noticeable effect on the reward centre. However,


it was a brave man who first ate an oyster...


results so far indicate that hordenine could indeed contribute to boosting the drinker's mood, the researchers said in a statement.

The combination of hordenine and alcohol is most likely to blame for the fact that beer makes people feel good, according to researcher Monika Pischetsrieder. Salsolinol, which is found in chocolate, has the same effect as hordenine, she adds.

Several studies are currently attempting to establish how much hordenine beer contains, and how much of it actually reaches the brain.

So far, Pischetsrieder says, no single ingredient has been found in food or drink that can make us feel happy. Scientists say it is mostly combinations of substances that create a feeling of well-being. With crisps, for example, it is carbohydrates and fat.

The study on hordenine, which was published in the specialist magazine Scientific Reports, started with a computer-based probe involving 13,000 food ingredients.

Researchers assessed whether those ingredients could make it to the dopamine receptor D2. To do that, they set up a digital molecule database, from which 17 substances were selected for laboratory tests.

"It is already surprising that, without us specifically looking at the luxury foodstuffs group, a beer ingredient leads to the activation of the dopamine receptor D2," Pischetsrieder says.


Posted by: Fred || 10/06/2017 00:00 || Comments || Link || E-Mail|| [501 views] Top|| File under:
Who's in the News
24
[untagged]
6
Islamic State
4
Sublime Porte
2
Moslem Colonists
2
Commies
1
Islamic Emirate of Caucasus
1
Govt of Sudan
1
Maute group (IS)
1
Taliban
1
al-Qaeda in the Arabian Peninsula
1
Lashkar e-Jhangvi
1
Govt of Syria
1
Govt of Qatar (MB)
1
al-Shabaab (AQ)
1
Palestinian Authority
1
Hamas
Bookmark
E-Mail Me
The Classics
The O Club
Rantburg Store
Comments Spam
The Bloids
The Never-ending Story
Thugburg
RSS Links
Gulf War I
The Way We Were
Bio
Merry-Go-Blog
Hair Through the Ages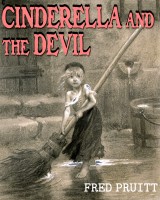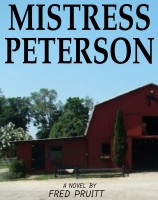 On Sale now!


A multi-volume chronology and reference guide set detailing three years of the Mexican Drug War between 2010 and 2012.

Rantburg.com and borderlandbeat.com correspondent and author Chris Covert presents his first non-fiction work detailing the drug and gang related violence in Mexico.

Chris gives us Mexican press dispatches of drug and gang war violence over three years, presented in a multi volume set intended to chronicle the death, violence and mayhem which has dominated Mexico for six years.
Click here for more information


Meet the Mods
In no particular order...


Steve White
Seafarious
Pappy
lotp
Scooter McGruder
john frum
tu3031
badanov
sherry
ryuge
GolfBravoUSMC
Bright Pebbles
trailing wife
Gloria
Fred
Besoeker
Glenmore
Frank G
3dc
Skidmark
Alaska Paul



Better than the average link...



Rantburg was assembled from recycled algorithms in the United States of America. No trees were destroyed in the production of this weblog. We did hurt some, though. Sorry.
23.20.223.212