-Short Attention Span Theater-
Barbie Beats Bratz Badly
Mattel Inc. has won a nearly complete victory in its federal copyright infringement case against rival MGA Entertainment Inc. over which toymaker owns the original drawings for the $1 billion-plus Bratz fashion doll franchise.

The federal jury found that the creator of the multi-ethnic, big-headed dolls, Carter Bryant, created their characters and the name while he was under contract as a Barbie designer at Mattel.

The decision put Mattel in commanding position going into the damages phase of the trial, in which the jury will determine if the Bratz doll infringes on the drawings Mattel now owns and whether MGA owes Mattel damages as a result.

Other than four drawings that Bryant testified he made in a notebook while on an eight-month hiatus from Mattel in 1998, privately held MGA lost the rights to all drawings and sculpts of the Bratz.

The verdict could be the start of a reversal of fortune for MGA, which grew Bratz from drawings to a multibillion-dollar franchise in seven years as Mattel watched market share for its venerable Barbie line melt away. Barbie's sales troubles have extended into the first quarter of 2008, domestic sales fell 12 percent, while worldwide sales were flat compared with a year earlier.
Posted by: Anonymoose || 07/18/2008 12:23 || Comments || Link || E-Mail|| [287 views] Top|| File under:
Africa North
Al-Qaeda's star is falling in Iraq but rising in the Maghreb
Grit, determination, an eleventh-hour change of tactics and the Sunni tribal movement helped America to avoid the defeat in Iraq that seemed perilously close less than two years ago. Al-Qaeda is not so much fighting to beat America in Iraq but to survive. Increasingly, say Western officials, foreign fighters now prefer to take themselves to Pakistan.

But counter-terrorism experts worry about the consequences of America's success. Might Iraq now start exporting seasoned veterans, as Afghanistan did in the 1990s? Optimists say the danger is less acute than many fear, for three reasons. First, many of the foreign jihadists went to Iraq on a one-way ticket: to die as suicide-bombers. Second, governments are more aware of the danger of returning jihadists. And third, Zarqawi's death seems to have removed the main impetus behind exporting Iraq's violence.

Zarqawi's decision to bomb three hotels in Amman in November 2005 backfired badly, causing a wave of revulsion, especially in his native Jordan. Among the bombed-out ruins of his hideout, American forces found a letter from a man calling himself Atiyah who said he spoke on behalf of the whole of al-Qaeda's leadership. Written just weeks after the Amman bombs, it warned Zarqawi that his actions were alienating potential supporters. He risked repeating the jihadists' ruinous bloodletting in Algeria during the 1990s when, Atiyah said, "their enemy did not defeat them, but rather they defeated themselves, were consumed and fell."

The savagery of the Algerian jihad took the lives of more than 100,000 people through the 1990s. The worst of the fighting was waged by the Armed Islamic Group (GIA), which denounced democracy and embraced jihad as the only means to power. The Salafist Group for Preaching and Combat (GSPC), broke away in 1998. It had always been close to al-Qaeda, with strong links to fighters in Iraq.

In September 2006, thanks in part to matchmaking by Zarqawi, the GSPC rebranded itself as al-Qaeda in the Islamic Maghreb (AQIM) and introduced suicide tactics, attacking a series of foreign targets, including the United Nations office in Algiers. It also kidnapped Western tourists in Mauritania and Tunisia. The jihadists use the vast expanse of the Sahara to train recruits from across the region.

Other al-Qaeda offshoots have emerged, for instance, in Yemen and Lebanon. Whether these franchises will fare any better than Algeria's earlier kind of jihadism, or than the troubled one in Iraq, remains to be seen. Mr Jazairi, for one, thought the bombings in his native Algeria were "sheer idiocy". Better to fight in Iraq, he said. Still, it may be only a matter of time before AQIM, in particular, leaps across the Mediterranean into Europe.

Posted by: Fred || 07/18/2008 00:00 || Comments || Link || E-Mail|| [270 views] Top|| File under: al-Qaeda in North Africa
Bangladesh
Crossfire deaths must stop
AFTER a period of relative lull we notice a recurrence of encounter deaths of alleged criminals in RAB custody.


We mods were just talking about this amongst ourselves earlier in the week ...

We had condemned such killings before and we are constrained to express our repugnance once again.


Come now, green Steve just got his mojo back ...

According to various accounts there have been a few hundred such deaths since the inception of RAB - a phenomenon that would be unacceptable in any country with a modicum of respect for rule of law and concern for justice and fair play.


But this is Bangladesh ...

This will certainly call into question the modus operandi of the elite force in such cases, apart from tarnishing its image.


Um no, in fact no one at all questions the modus operandi of the RAB ...

There cannot be two opinions about the many commendable achievements of RAB since the elite force was launched. It had successfully tracked down the top terrorists and helped in having them convicted and punished. It has preempted terrorist activities by capturing some of the second string leaders and workers of this group, as well as unearthing their arms and weapons cache.
A good deal of hard work has been done in respect of the problem of drugs and narcotics, and by and large many well-known and hardened criminals have been put behind bars because of RAB activity. It had succeeded in inculcating a degree of confidence in the common man.


Who for some strange reason don't seem nearly as upset as you guys ...

But the achievements, regrettably, stand in stark contrast to the dismal record of crossfire deaths. This is indicative of the lack of respect for the judiciary and brings seriously into question the role of the higher authorities entrusted with law and order duties.

But the achievements, regrettably, stand in stark contrast to the dismal record of crossfire deaths.


Then again, the achievements may be precisely due to the crossfires ...

This is indicative of the lack of respect for the judiciary and brings seriously into question the role of the higher authorities entrusted with law and order duties.

What we find rather patently unconvincing is the description of the events leading up to the crossfire death. The pattern is similar in almost every case, which raises the question in public perception whether some of these are not stage-managed in the first place? The explanations appear absurd and cannot be acceptable.


Noticed that, did you? The RAB's twelve-step program for ridding a country upazaila of non-Islamic riff-raff and Biplobis ...

Let us restate the fact that the law must be applied to everyone including those taken into custody by the authorities.


Except for Islamicists, apparently ...

No one can act as the adjudicator of guilt or innocence except the courts of justice, and no one can abridge the course of justice in a society that claims to follow civilised norms of behaviour. They raise serious human rights concern, and allowing such killings with impunity can only sully our national image.


Which has been so shiny to date ...

Justice must be allowed to take its own course.


Don't say that, you'll have Carla del Ponte on your doorstep, and good luck trying to get rid of her ...

No matter what the record of an alleged criminal may be, by resorting to extrajudicial killings -- which these crossfire deaths are construed as -- such law enforcers are not behaving as custodians of law.


That's clearly not the point of the RAB ...
Posted by: Fred || 07/18/2008 00:00 || Comments || Link || E-Mail|| [255 views] Top|| File under:
Down Under
No Smoking Hot Spot (Global Warming)
HT Lucianne


by David Evans

I DEVOTED six years to carbon accounting, building models for the Australian Greenhouse Office. I am the rocket scientist who wrote the carbon accounting model (FullCAM) that measures Australia's compliance with the Kyoto Protocol, in the land use change and forestry sector.

FullCAM models carbon flows in plants, mulch, debris, soils and agricultural products, using inputs such as climate data, plant physiology and satellite data. I've been following the global warming debate closely for years.

When I started that job in 1999 the evidence that carbon emissions caused global warming seemed pretty good: CO2 is a greenhouse gas, the old ice core data, no other suspects.

The evidence was not conclusive, but why wait until we were certain when it appeared we needed to act quickly? Soon government and the scientific community were working together and lots of science research jobs were created. We scientists had political support, the ear of government, big budgets, and we felt fairly important and useful (well, I did anyway). It was great. We were working to save the planet.

But since 1999 new evidence has seriously weakened the case that carbon emissions are the main cause of global warming, and by 2007 the evidence was pretty conclusive that carbon played only a minor role and was not the main cause of the recent global warming. As Lord Keynes famously said, "When the facts change, I change my mind. What do you do, sir?"

There has not been a public debate about the causes of global warming and most of the public and our decision makers are not aware of the most basic salient facts:

The world has spent $50 billion on global warming since 1990, and we have not found any actual evidence that carbon emissions cause global warming. Evidence consists of observations made by someone at some time that supports the idea that carbon emissions cause global warming. Computer models and theoretical calculations are not evidence, they are just theory.

What is going to happen over the next decade as global temperatures continue not to rise? The Labor Government is about to deliberately wreck the economy in order to reduce carbon emissions. If the reasons later turn out to be bogus, the electorate is not going to re-elect a Labor government for a long time. When it comes to light that the carbon scare was known to be bogus in 2008, the ALP is going to be regarded as criminally negligent or ideologically stupid for not having seen through it. And if the Liberals support the general thrust of their actions, they will be seen likewise.

The onus should be on those who want to change things to provide evidence for why the changes are necessary. The Australian public is eventually going to have to be told the evidence anyway, so it might as well be told before wrecking the economy.

Dr David Evans was a consultant to the Australian Greenhouse Office from 1999 to 2005.
Posted by: tipover || 07/18/2008 00:00 || Comments || Link || E-Mail|| [265 views] Top|| File under:
Home Front: Politix
The Audacity of Vanity
What Obama does not seem to understand is that the Brandenburg Gate is something you earn. President Ronald Reagan earned the right to speak there because his relentless pressure had brought the Soviet empire to its knees and he was demanding its final "tear down this wall" liquidation. When President John F. Kennedy visited the Brandenburg Gate on the day of his "Ich bin ein Berliner" speech, he was representing a country that was prepared to go to the brink of nuclear war to defend West Berlin.
Posted by: tu3031 || 07/18/2008 08:28 || Comments || Link || E-Mail|| [293 views] Top|| File under:
No evidence of alteration of Obama birth certicate
Since I have raised this issue twice here, I would like to retract the issue here too.

The image of Barack Obama's birth certificate posted on Obama's Fight the Smear website (posted also at better resolution on Daily Kos) has been analyzed with utmost expertise, and no evidence of alteration has been found. Two expert analyses are here and here.

Anyone who still thinks that the image has been altered should show how the alleged alteration can be done and then can pass such tests. Otherwise this image of this birth certificate should be considered to be unaltered.

There is no good reason to think that the Daily Kos, Jay McKinnon or any other organization or individual was involved in presenting an altered image to the public.
Posted by: Mike Sylwester || 07/18/2008 07:24 || Comments || Link || E-Mail|| [402 views] Top|| File under:
The Truth About Jesse Jackson Comes Out
Jesse Jackson would be incensed if any of us used the "N-word," but according to the Associated Press, Fox News is now saying that Jackson used the most hated racial slur in American English with some level of impunity in the same conversation where the microphone was turned on and Big Jesse declared his intention to castrate Barack Obama : The Rev. Jesse Jackson used an emotionally charged racial slur during a break in a TV interview in which he criticized presidential candidate Barack Obama, Fox News confirmed Wednesday. In additional comments from that same conversation, first reported by TVNewser, the African-American leader is reported to have said Obama was "talking down to black people," and referred to blacks with a slur...


Posted by: Fred || 07/18/2008 00:00 || Comments || Link || E-Mail|| [444 views] Top|| File under:
India-Pakistan
A hydra-headed monster
Events in South Waziristan, the largest of the tribal agencies, are particularly worrying. Last month the Pakistani army invited journalists on a rare visit to the area to see how it had dealt with the tribal redoubt of Baitullah Mehsud, the leader of the Tehrik-i-Taliban, the umbrella group of the Pakistani Taliban. In January the army told some 200,000 people to leave their homes before sweeping through with attack helicopters, artillery and tanks.

A few days after the journalists' visit, Mr Mehsud summoned them back to the region to demonstrate that he remained in charge.

The Taliban leader, surrounded by hundreds of long-haired fighters, said he would not agree to stop cross-border attacks: "Islam does not recognise frontiers and borders."

The Taliban leader, surrounded by hundreds of long-haired fighters, denied accusations that he had ordered the killing of Ms Bhutto, blaming Mr Musharraf instead. He said he would not agree to stop cross-border attacks: "Islam does not recognise frontiers and borders."

Pakistan's prime minister, Yousaf Raza Gilani, insists that his new civilian government must be left to deal with extremism in its own way. He says the government will fight terrorists vigorously, but has to regain the support of a sceptical public. The tribal areas need to be integrated into the rest of the country both politically and economically in order to isolate extremists. Peace deals have already been signed in the "settled" areas of NWFP, but Mr Gilani insists that "no talks will be held with anyone refusing to lay down arms."

All this sounds very similar to what the Americans are trying to do across the border in Afghanistan, yet they are not reassured. It is the army, not the government, that is in charge of the talks, and the Americans fear that it will surrender control to the Taliban and al-Qaeda, as it has done in the past. And the talks will do nothing to improve matters in Baluchistan, the seat of the main body of Taliban leaders known as the "Quetta Shura", that runs the most intense front of the insurgency in the southern provinces of Kandahar and Helmand, apparently untroubled by the Pakistani authorities.

America would like to see Pakistan adopt some of its counter-insurgency methods to strengthen its grip on the tribal areas, and is offering about $750m over five years for social and economic development in FATA.

But the Pakistani army seems reluctant to change its thinking. Having lost about 1,000 soldiers since 2001 and had 250 of its soldiers captured by Mr Mehsud's fighters, it is tired and demoralised.

But the Pakistani army seems reluctant to change its thinking. Having lost about 1,000 soldiers since 2001 and had 250 of its soldiers captured by Mr Mehsud's fighters, it is tired and demoralised. NATO says the number of cross-border infiltrations has risen sharply this year.

One bit of hopeful news was the rout of Islamist parties in NWFP in the recent election, where the winner was the secular Pushtun nationalist party, the Awami National Party, which opposes the militants. But the provincial capital, Peshawar, is surrounded by armed groups, prompting a paramilitary operation to stop the city falling into their hands. The province's chief minister, Ameer Haider Hoti, claims that past Pakistani governments had built up armed factions as a tool of foreign policy. Now, he says, "this monster was created, and nobody knows how to handle it."

This article starring:
Baluchistan
South Waziristan
Ameer Haider Hoti
Awami National Party
BAITULLAH MEHSUD
Tehrik-i-Taliban
Quetta Shura
Yousaf Raza Gilani
Posted by: Fred || 07/18/2008 00:00 || Comments || Link || E-Mail|| [283 views] Top|| File under: Taliban
Syria-Lebanon-Iran
The new Lebanon
A VITAL lesson Israeli strategists must draw from this nauseating display of perverted unity: Lebanon and Hizbullah are one. If, heaven forbid, there is another war, the IDF must wage it with ferocity - not on Hizbullah's terms, but across the Lebanese battlefield.
Posted by: tu3031 || 07/18/2008 15:52 || Comments || Link || E-Mail|| [313 views] Top|| File under:
Terror Networks
Al-Qaeda's biggest weakness is its propensity to kill indiscriminately
... Salafi-takfiri jihadists cannot build political alliances; they regard even Hamas and Hizbullah, Israel's main foes, as corrupted by politics. And once they start to spill blood, they become ever more indiscriminate: first they attack the "apostate" rulers or their foreign backers, then the ministers, then the security forces, then the civil servants, then anybody who objects to the violence, and so on. Those who recoil at the carnage, or object to the religious strictures imposed at gunpoint, are treated as apostates. At some point, though, local populations turn against their supposed champions.

This cycle of escalation and rejection was demonstrated in Algeria, Egypt, Saudi Arabia and, most recently, Iraq. Peter Bergen, the author of several books on Osama bin Laden, suggests that al-Qaeda, in turn, is starting to unravel. "Self-destruction is encoded in the DNA of groups like al-Qaeda," he says.

A Pew Global Attitudes survey last year found that support for Mr bin Laden and suicide-bombings had dropped across a number of Muslim countries. More importantly, even radical ideologues have become critical. Salman al-Oadah, a Saudi sheikh once jailed by the Saudi authorities and admired by Mr bin Laden, last year made a televised appeal for the al-Qaeda leader to change his violent ways.

Another blow was delivered from an Egyptian jail by Sayyid Imam al-Sharif, better known as Dr Fadl, one of al-Qaeda's founders in 1988 and a former leader of Mr Zawahiri's movement, al-Jihad. He had developed much of al-Qaeda's ideology, but at the end of last year he came up with a sweeping revision. "There is nothing that invokes the anger of God and His wrath like the unwarranted spilling of blood and wrecking of property," he wrote.

Jihad had to be authorised by a qualified imam or sheikh, he said, not the "heroes of the internet". He approved of jihad in Afghanistan and had mixed feelings about Iraq. But the September 11th attacks, he thought, were "a catastrophe for Muslims...What good is it if you destroy one of your enemy's buildings and he destroys one of your countries?"

Perhaps in response to such criticism, al-Qaeda's propaganda has gone into overdrive. Mr Zawahiri wrote a rebuttal of nearly 200 pages accusing Dr Fadl of seeking American-style "Islam without jihad". The reclusive Mr bin Laden has become more active, delivering four audio speeches this year, mostly on the crowd-pleasing theme of Palestine.

Al-Qaeda may have thought that, by goading America into invading Muslim lands, it would engineer a popular jihad against the "far" enemy. In part it succeeded. But it also discovered that fighting in Muslim lands means having to deal with a growing number of "near" enemies, be they fragile new governments, rival religious sects or tribes that have become fed up with the extremists.

Do al-Qaeda's setbacks answer Donald Rumsfeld's question about whether America is winning or losing the "war on terror"? Not really. The best that can be said is that America has stopped losing but is not yet winning it.

Posted by: Fred || 07/18/2008 00:00 || Comments || Link || E-Mail|| [280 views] Top|| File under: al-Qaeda
Who's in the News
54
[untagged]
11
Taliban
3
al-Qaeda
2
Thai Insurgency
2
Govt of Sudan
2
Islamic Courts
2
al-Qaeda in North Africa
2
Govt of Pakistan
2
Hamas
1
Iraqi Insurgency
1
Jamaat-e-Ulema Islami
1
al-Qaeda in Europe
1
Jemaah Islamiyah
Bookmark
E-Mail Me
The Classics
The O Club
Rantburg Store
The Bloids
The Never-ending Story
Thugburg
Gulf War I
The Way We Were
Bio
Merry-Go-Blog
Hair Through the Ages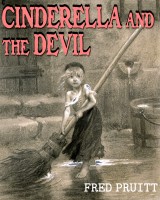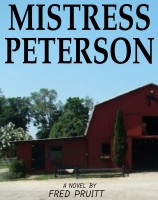 On Sale now!


A multi-volume chronology and reference guide set detailing three years of the Mexican Drug War between 2010 and 2012.

Rantburg.com and borderlandbeat.com correspondent and author Chris Covert presents his first non-fiction work detailing the drug and gang related violence in Mexico.

Chris gives us Mexican press dispatches of drug and gang war violence over three years, presented in a multi volume set intended to chronicle the death, violence and mayhem which has dominated Mexico for six years.
Click here for more information


Meet the Mods
In no particular order...


Steve White
Seafarious
Pappy
lotp
Scooter McGruder
john frum
tu3031
badanov
sherry
ryuge
GolfBravoUSMC
Bright Pebbles
trailing wife
Gloria
Fred
Besoeker
Glenmore
Frank G
3dc
Skidmark
Alaska Paul



Better than the average link...



Rantburg was assembled from recycled algorithms in the United States of America. No trees were destroyed in the production of this weblog. We did hurt some, though. Sorry.
34.238.189.171