Too many wars, too few U.S. soldiers - WAPO
I guess I knew it would eventually come down to this: Blame the Army's institutions in some way for the horrific and senseless slaughter of 16 innocent Afghan civilians in Kandahar, allegedly by a U.S. infantry non-commissioned officer (NCO). In their search for a villain, the media seems to be focusing now on Joint Base Lewis-McChord in Washington state, where the accused soldier was stationed before his fourth deployment to a combat zone.

Before we get too involved in attacking institutions, perhaps it might be right and proper to suggest that the underlying issue here is not about failure of our Army. Perhaps the issue might be that no institutional effort can make up for trying over the past 10 years to fight too many wars with too few soldiers?
Posted by: Besoeker || 03/15/2012 08:53 || Comments || Link || E-Mail|| [504 views] Top|| File under:
Europe
Greece will print its own euros
Out in the real world this would be known as counterfeiting and the perps would end up doing long jail terms. But in the Alice in Wonderland world of the Euro this is perfectly acceptable.
Google translate.
Posted by: tipper || 03/15/2012 05:46 || Comments || Link || E-Mail|| [291 views] Top|| File under:
India-Pakistan
The honour problem
[Dawn] ON International Women's Day, while the world was spending time ruminating on all the evils one half of its population is subject to, some residents of Rahim Yar Khan district were busy with something else.

According to newspaper reports from the Basti Ramday area, about 150 citizens gathered to hold a jirga. The problem was an old one: two young people from the community had eloped. The village was angry; if young people kept going off and contracting marriages on their own, what would be left of their tradition, their mores and their age-old customs?

Nearly everyone, including the girl's father, felt wronged. Marriages, after all, are a way of solidifying relationships, sorting out property disputes and settling debts. People, especially unmarried people, are social capital. When they run away without paying up, everyone left behind loses.

The jirga did what jirgas have done in similar cases all over South Asia and the Middle East: they ordered the couple be killed.

They did this even though there are laws against honour killing in Pakistain, even though the couple's only crime was to want to choose their life partner themselves, even though at some juncture, however distant, the man and woman concerned were indeed loved by their parents, raised from infants to grown adults.

Now they are hated because in prioritising their individual desires over that of the community, over the futures of younger siblings who will now have trouble finding spouses, or the marriages of aunts and uncles who will also bear the burden of the family shame, they have been stubborn and selfish.

This parsing of the intent of those who perpetuate honour crimes is an often ignored dimension of the issue.

In recent years, as legislation and activism against such crimes has grown, the assumption has simplistically been that passing laws against honour killings is sufficient to eliminate them. There have been many seminars on the evil, activists have compiled data and marched at rallies, bills have been introduced and passed.

At best, this premise has been expanded to include simultaneous work on educating community elders on the inhumanity of the act and on its grim and barbaric misogyny.

With laws and workshops, activists assume, the pestilence of honour killings, of people being killed needlessly for the crime of choice, can be eliminated. In the meantime, honour killings continue not secretly or surreptitiously but with crowds of people involved in issuing murderous edicts publicly and without any fear.

Here is why: first, honour killings represent not simply misogyny and retrogressive beliefs but a reaction against the unit of decision-making in a changing culture.

When an individual makes a decision based on the criterion of individual desires everything that is communal is immediately threatened. Failure to punish transgressions means that the community is weak, its edicts and pronouncements are not pressing on those wishing to belong and are, in fact, arbitrary and subject to being flouted.

Furthermore, those paying into the community coffers by not exercising individual choice -- by marrying according to what was determined to be communal good rather than individual desire -- feel spurned and duped. Of what value is their compromised life with the old husband or the fat wife if others are basking in the glow of being wed to their heart's desire? None of the above assertions are new. What is new is their application in the Pak context which is suspended somewhere between a communal and individualist culture. The lethal hits on tradition and the popularisation of the individual over the community have come from some unexpected sources.

First among these would be the proliferation of religious extremism which seeks to recruit young men for jihadi outfits. If choosing your own spouse is one form of defiance against tradition, another equally selfish one is to choose to devote one's life to a cause unrelated to the welfare or salvation of the community.

As the families of

jacket wallah

s lament, orphaned children, hapless wives and devastated parents are left behind when a young person defies all ties and responsibilities in a misguided quest for individual salvation.

The object of their pursuit is undoubtedly different from those who choose to elope, but the unit of choice -- the single person -- is the same. Jirgas may never condemn them, but the cost they inflict on the old order is nevertheless the same.

Other recent assaults on tradition have been accomplished by the usual suspects: urbanisation and migration, floods and earthquakes, all of which have revealed just how unable communities and tribes actually are to pay up in terms of the security that is imagined to reside in the propriety of following communal dictates.

Along with being misogynistic and barbaric, honour crimes are also retaliation against a changing unit of human action, of societies lashing out against evaluating human behaviour in a new way.

Their particular proliferation in Pakistain is consequently representative of deep confusion over the moral value of this change.

With no strong state to step in and provide the security once provided by traditional institutions, the spectre of anarchy hangs ominously over many, and hapless communities feel that strong and bloody action is neces-sary against anyone who transgresses.

Honour killings are the sores of this disease of moral chaos, of unclear ethical parameters when the cost of choice begins to be imposed on one person alone versus entire families, castes or tribes.

Hopefully, the couple from Rahim Yar Khan will be able to make their escape into the anonymous slum of some faraway city where they can live out the remainder of their lives.

While they may get lucky, be favoured by fate and fortune, honour killings will continue in Pakistain as they will in every place where the move from thinking about good and bad is suspended in limbo between 'we' and 'I'.
Posted by: Fred || 03/15/2012 00:00 || Comments || Link || E-Mail|| [254 views] Top|| File under: Govt of Pakistan
Israel-Palestine-Jordan
The Opportunity in Gaza
EXECUTIVE SUMMARY: Israel has to respond to the attacks from Gaza with a large-scale military operation. If no such action is taken, the attacks against Israel will surely increase. Gaza is small enough so that Israel can destroy most of the terrorist infrastructure and the leadership of Hamas, Islamic Jihad and other organizations. The goal would be to restore deterrence and to signal Israeli determination to battle the rising Islamist forces in the region. By acting now in Gaza, Israel will also greatly reduce the missile retaliation it would face if and when it strikes Iran's nuclear facilities. Political conditions seem appropriate as Hamas is divided, most of the Arab world is busy with pressing domestic issues, and the US is in the middle of an election campaign.

Chief of Staff Lt. Gen. Benny Gantz stated several times that a large-scale operation in Gaza is inevitable. If he is right, this is the time.

Postponing the inevitable is likely to increase its cost.
Posted by: tipper || 03/15/2012 06:09 || Comments || Link || E-Mail|| [255 views] Top|| File under:
Analyst warns Knesset of mass 'Muslim aliya'
Syrians, Egyptians and Yemenites facing persecution at home might try to migrate to Israel en masse, political commentator Daniel Pipes says.

Israel might face a flood of

Moslem

migrants from neighboring countries if conditions there worsen, a political analyst told a Knesset committee on Wednesday, though one expert later dismissed the theory saying it was "completely unsubstantiated."


Or unhinged, or diabolical, take your pick...


American historian and political commentator Daniel Pipes told the Immigration Absorption and Diaspora Affairs Committee that Syrians, Egyptians and Yemenites facing persecution at home might try to migrate to Israel en masse in search of political asylum and better job opportunities.

Pipes, who is also a columnist for The Jerusalem Post, painted a grim picture of the economic and political outlook in those countries in the wake of the Arab Spring.

Their citizens might look for greener pastures in Israel in a way similar to the infiltration of tens of thousands of sub- Saharan Africans to the country over the past few years, giving rise to a "

Moslem

aliya," he said.

"There could be a new era.

Particularly, the Sinai and Golan areas may see an immigration very different than what it's seen," he said.

Pipes is an academic and the founder of Campus Watch, a pro-Israel think tank, who writes about "radical Islam and the Middle East," his website says.

In January, IDF Chief of Staff Lt.-Gen. Benny Gantz said Israel was preparing to absorb Alawites -- members of the religious minority which Syrian
Hereditary President-for-Life Bashir Pencilneck al-Assad


Lord of the Baath...


belongs to and that has dominated politics in that country for decades -- if the regime is toppled.

"We are preparing to take in Alawite refugees in the Golan Heights," Gantz told a Knesset committee.

But Shlomo Brom, a senior research fellow and director at the Institute for National Security Studies at Tel Aviv University, rejected Pipes's forecast, saying such a migration, if it were to take place, is unlikely to amount to more than a trickle.

"That a few Syrian refugees might come here in small numbers might happen -- we saw that during Black September," he said, referring to a few dozen Paleostinian

gunnies

in 1970 who sought refuge in Israel -- their avowed enemy -- rather than be captured by Jordanian forces during a crackdown. "But if anything like that happens it will be on a very small scale."

Brom said the potential for a mass migration of

Moslem

s from places as far away as Yemen, who would have to travel over 1,600 kilometers and risk being shot at the border to reach Israel, was "completely unsubstantiated."

"It doesn't seem to be based on anything," he said.
Posted by: || 03/15/2012 00:47 || Comments || Link || E-Mail|| [305 views] Top|| File under:
Palestinian writers disavow Gilad Atzmon
For many years now, Gilad Atzmon


Presumably someone knows who he is...

a musician born in Israel and currently living in the United Kingdom, has taken on the self-appointed task of defining for the Paleostinian movement the nature of our struggle, and the philosophy underpinning it. He has done so through his various blogs and Internet outlets, in speeches, and in articles. He is currently on tour in the United States promoting his most recent book, entitled, 'The Wandering Who.'

With this letter, we call for the disavowal of Atzmon by fellow Paleostinian organizers, as well as Paleostine solidarity activists, and allies of the Paleostinian people, and note the dangers of supporting Atzmon's political work and writings and providing any platforms for their dissemination. We do so as Paleostinian organizers and activists, working across continents, campaigns, and ideological positions.

Atzmon's politics rest on one main overriding assertion that serves as springboard for vicious attacks on anyone who disagrees with his obsession with "Jewishness". He claims that all Jewish politics is "tribal," and essentially, Zionist. Zionism, to Atzmon, is not a settler-colonial project, but a trans-historical "Jewish" one, part and parcel of defining one's self as a Jew. Therefore, he claims, one cannot self-describe as a Jew and also do work in solidarity with Paleostine, because to identify as a Jew is to be a Zionist. We could not disagree more. Indeed, we believe Atzmon's argument is itself Zionist because it agrees with the ideology of Zionism and Israel that the only way to be a Jew is to be a Zionist.

Paleostinians have faced two centuries of orientalist, colonialist and imperialist domination of our native lands. And so as Paleostinians, we see such language as immoral and completely outside the core foundations of humanism, equality and justice, on which the struggle for Paleostine and its national movement rests. As countless Paleostinian activists and organizers, their parties, associations and campaigns, have attested throughout the last century, our struggle was never, and will never be, with Jews, or Judaism, no matter how much Zionism insists that our enemies are the Jews. Rather, our struggle is with Zionism, a modern European settler colonial movement, similar to movements in many other parts of the world that aim to displace indigenous people and build new European societies on their lands.

We reaffirm that there is no room in this historic and foundational analysis of our struggle for any attacks on our Jewish allies, Jews, or Judaism; nor denying the Holocaust; nor allying in any way shape or form with any conspiracy theories, far-right, orientalist, and racist arguments, associations and entities. Challenging Zionism, including the illegitimate power of institutions that support the oppression of Paleostinians, and the illegitimate use of Jewish identities to protect and legitimize oppression, must never become an attack on Jewish identities, nor the demeaning and denial of Jewish histories in all their diversity.

Indeed, we regard any attempt to link and adopt antisemitic or racist language, even if it is within a self-described anti-imperialist and anti-Zionist politics, as reaffirming and legitimizing Zionism. In addition to its immorality, this language obscures the fundamental role of imperialism and colonialism in destroying our homeland, expelling its people, and sustaining the systems and ideologies of oppression, apartheid and occupation. It leaves one squarely outside true solidarity with Paleostine and its people.

The goal of the Paleostinian people has always been clear: self determination. And we can only exercise that inalienable right through liberation, the return of our refugees (the absolute majority of our people) and achieving equal rights to all through decolonization. As such, we stand with all and any movements that call for justice, human dignity, equality, and social, economic, cultural and political rights. We will never compromise the principles and spirit of our liberation struggle. We will not allow a false sense of expediency to drive us into alliance with those who attack, malign, or otherwise attempt to target our political fraternity with all liberation struggles and movements for justice.

As Paleostinians, it is our collective responsibility, whether we are in Paleostine or in exile, to assert our guidance of our grassroots liberation struggle. We must protect the integrity of our movement, and to do so we must continue to remain vigilant that those for whom we provide platforms actually speak to its principles.

When the Paleostinian people call for self-determination and decolonization of our homeland, we do so in the promise and hope of a community founded on justice, where all are free, all are equal and all are welcome.

Until liberation and return.

Signed:

Ali Abunimah
Naseer Aruri, Professor Emeritus, University of Massachusetts, Dartmouth
Omar Barghouti, human rights
...which often include carefully measured allowances of freedom at the convenience of the state...
activist
Hatem Bazian, Chair, American

Mohammedan

s for Paleostine
Andrew Dalack, National Coordinating Committee, US Paleostinian Community Network
Haidar Eid,

Gazoo


Nada Elia, US Academic and Cultural Boycott of Israel
Toufic Haddad
Kathryn Hamoudah
Adam Hanieh, Lecturer, School of Oriental and African Studies, London
Mostafa Henaway, Tadamon! Canada
Monadel Herzallah, National Coordinating Committee, US Paleostinian Community Network
Nadia Hijab, author and human rights advocate
Andrew Kadi
Hanna Kawas, Chair person, Canada Paleostine Association and Co-Host Voice of Paleostine
Abir Kobty, Paleostinian blogger and activist
Joseph Massad, Professor, Columbia University


...contributed $547,852 to the 2008 Obama campaign. Is there a reason universities are among the top financiers of political campaigns? And where do they get all that money they piss away buying politicians?


, NY
Danya Mustafa, Israeli Apartheid Week US National Co-Coordinator & Students for Justice in Paleostine - University of New Mexico
Dina Omar, Columbia Students for Justice in Paleostine
Haitham Salawdeh, National Coordinating Committee, US Paleostinian Community Network
Sobhi Samour, School of Oriental and African Studies, London
Khaled Ziada, SOAS Paleostine Society, London
Rafeef Ziadah, poet and human rights advocate

Posted by: trailing wife || 03/15/2012 00:00 || Comments || Link || E-Mail|| [259 views] Top|| File under:
Syria-Lebanon-Iran
Are Obama's Efforts to Justify Drone Warfare Aimed at Iran?
When it comes to America's security, President Barack Obama has turned out to be just as ruthlessly determined as his predecessor -- particularly when it comes to using drones to wage the war on terror. But the target of his recent legal repositioning might have much less to do with terrorists than with Iran.
Posted by: tipper || 03/15/2012 14:00 || Comments || Link || E-Mail|| [261 views] Top|| File under:
Bombs vs Bunkers in a Potential Iran Attack
The possibility of an Iran attack highlights the latest arms race: The United States trying to build new bunker-busting weapons while Iran buries its nuclear labs deep underground to try to avoid possible U.S. (or Israeli) bombs.


Posted by: tipper || 03/15/2012 06:21 || Comments || Link || E-Mail|| [301 views] Top|| File under:
Who's in the News
50
[untagged]
6
Govt of Syria
5
Govt of Pakistan
2
Taliban
2
TTP
1
al-Shabaab
1
Arab Spring
1
Lashkar-e-Islami
Bookmark
E-Mail Me
The Classics
The O Club
Rantburg Store
Comments Spam
The Bloids
The Never-ending Story
Thugburg
RSS Links
Gulf War I
The Way We Were
Bio
Merry-Go-Blog
Hair Through the Ages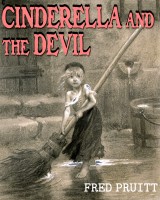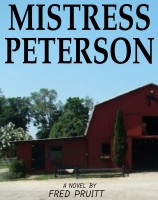 On Sale now!


A multi-volume chronology and reference guide set detailing three years of the Mexican Drug War between 2010 and 2012.

Rantburg.com and borderlandbeat.com correspondent and author Chris Covert presents his first non-fiction work detailing the drug and gang related violence in Mexico.

Chris gives us Mexican press dispatches of drug and gang war violence over three years, presented in a multi volume set intended to chronicle the death, violence and mayhem which has dominated Mexico for six years.
Click here for more information


Meet the Mods
In no particular order...


Steve White
Seafarious
Pappy
lotp
Scooter McGruder
john frum
tu3031
badanov
sherry
ryuge
GolfBravoUSMC
Bright Pebbles
trailing wife
Gloria
Fred
Besoeker
Glenmore
Frank G
3dc
Skidmark
Alaska Paul



Better than the average link...



Rantburg was assembled from recycled algorithms in the United States of America. No trees were destroyed in the production of this weblog. We did hurt some, though. Sorry.
54.162.227.37